»
Domestic Girlfriend Season 2 : Everything you need to know in 2021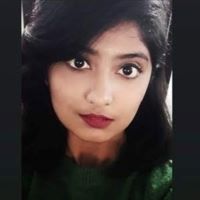 Sneha-Posted Feb 27, 2021
---
---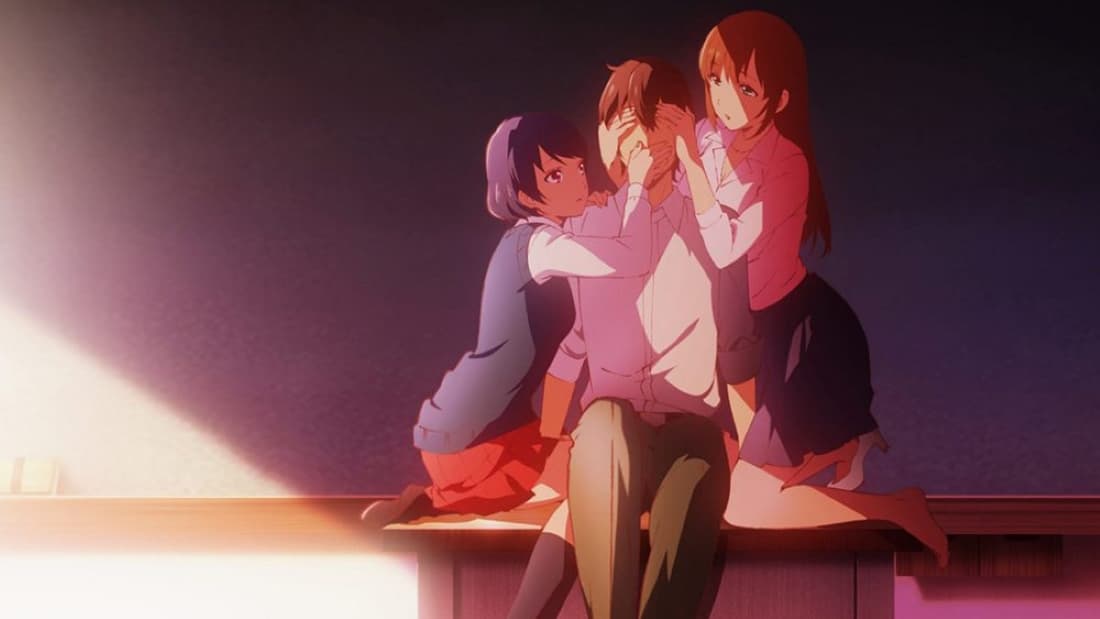 A hopeless young boy, in love with his English teacher, sleeps with her sister, and later becomes their stepbrother.
That is what sums up the first season of the anime Domestic Girlfriend.
Everything we know about Domestic Girlfriend so far
The story revolves around the love triangle between three step-siblings.
Sounds interesting? Let me tell you more about it.
Natsuo Fujii is in love with Hina Tachibana, his teacher. Later, he meets another girl Rui, who seduces him successfully and they have sex together.
So where's the twist?
To Natsuo's utter amazement, Hina and Rui turn out to be sisters!
Can you imagine Natsuo's condition? Wait, that's not it!
Hina and Rui are daughters of Tsukiko Tachibana, the woman Natsuo's father wants to marry, and later in the series, they do get married.
So, Natsuo, Hina, and Rui, become step-siblings.
My goodness!
You see, how complicated it is?
Official Announcements and Release date of Domestic Girlfriend Season 2
Bad news ahead.
There have been no official announcements regarding the release of Domestic Girlfriend Season 2 as of now.
So we cannot give you a confirmed answer. Instead, what we can do is analyze.
If you are a true fan of Domestic Girlfriend, it's my advice to you, to continue reading.
There is so much to know about the series, and I'm sure you would love them.
Shall we begin? Yes, please!
Source Material Information for Domestic Girlfriend Season 2
Domestic Girlfriend is the anime adaptation of the Japanese manga series which has the same name. It is written and illustrated by the mangaka Kei Sasuga.
The manga was first published in April 2014 and continued till June 2020.
The series is divided into 28 volumes, also known as Tankobon volumes.
But how many volumes did Domestic Girlfriend Season 1 cover?
Did it exhaust all the source material?
Is there enough material left for a whole new sequel?
There might not be any official announcements yet, but this fact is most certainly in our favor.
Domestic Girlfriend Season 1 has covered only 8 volumes of the manga. So, it definitely has not exhausted the source material.
Suppose, the second season of the anime covers as many volumes as the first one did, that is 8 volumes.
Yet there is more than enough material for 2 more seasons of the anime. Presently, there are 20 more volumes untapped.
Popularity details of Domestic Girlfriend Season 2
Another important factor to consider for a Season 2 is Popularity.
There might be enough source material, but what is the use of the fans who aren't interested in it.
Therefore, we will go through all the trends related to the anime Domestic Girlfriend, as well as the manga, to see what are the fans up to.
Search Volume
Would you like to know how many people in the USA search for the keyword 'Domestic Girlfriend' and 'Domestic Girlfriend Season 2' respectively?
Of course, you do!
What if you don't? I'm gonna tell you anyway. Lol!
On average, 49,500 people search for the keyword 'Domestic Girlfriend' every single month in the USA.
And 8,100 people search for the keyword 'Domestic Girlfriend Season 2' particularly, on a monthly basis.
Are these figures not exciting you?
They are absolutely in our favor. Now I know that I ain't alone. We are in this TOGETHER!
Now, let's see what Google Trends can show us!
Google Trends
The graph above shows us the trend in the United States. It has been quite fluctuating lately. Sometimes high, sometimes low.
It was highest in the first half of the year 2020 and kept on declining after that.
But we can see a turn from December 2020. It is rising again. So, the craze will be high soon.
It gives us hope that maybe within a few months the graph will go higher, which might lead to a Season 2.
Twitter
Domestic Girlfriend does not have an official Twitter page, but no wonder there are many fan pages.
Although if you see the volume, the fan pages do not have a huge follower base to boast of.
It is considerable, but not huge.
Instagram
The scenario remains the same on Instagram as well. There is no official presence, and the fan pages aren't that crowded.
But the hashtag #domesticgirlfriend does have high usage.
There are 24,500 posts using this hashtag. I guess that's a small ray of hope for us.
Reddit
Finally, we have got something to keep us hoping.
Although there's no official page of Domestic Girlfriend anime in Reddit as well, there's a fan page with a comparatively higher follower base in Reddit.
A whopping 33,000 members. That's quite good.
If you noticed it well, you'll realize the presence of the anime Domestic Girlfriend is not good on social media platforms. That's not a good sign :(
So what do we do?
Go ahead and get that good sign!
Online Reactions for Domestic Girlfriend Season 2
In the world of the internet, everyone likes to know the opinions of others before making a choice.
So, don't you think makers of this anime will look for online reactions for the anime before making a decision?
Online reaction has not been good for domestic girlfriend. Many anime geeks have negative views on the story and principal characters.
Let see what some of them have to say.
Reddit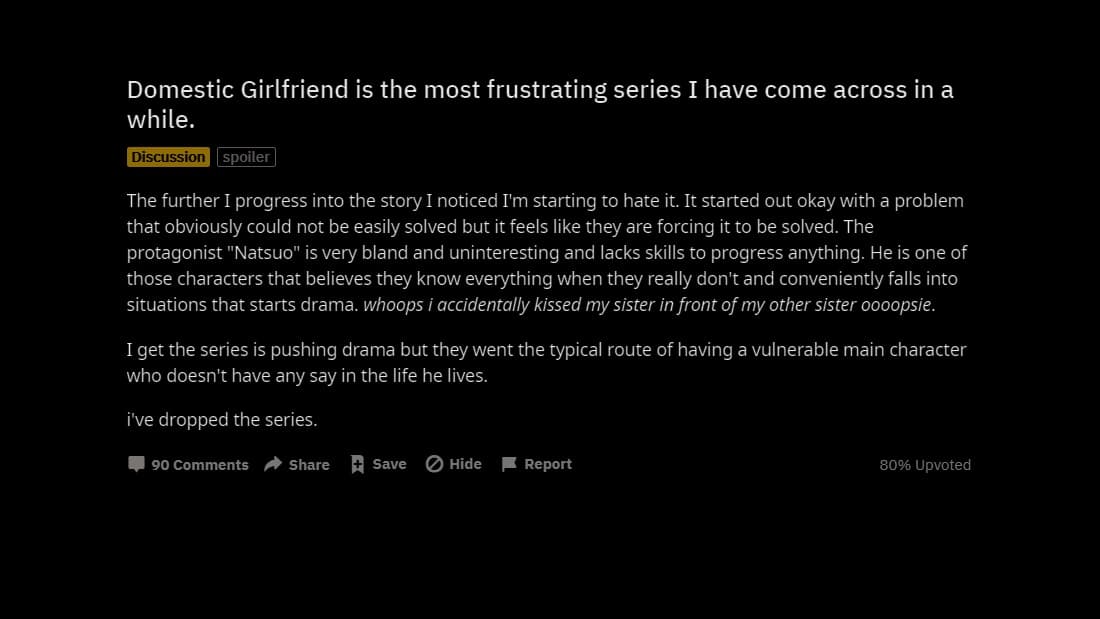 Reactions on Reddit are mostly mixed. Many have argued that anime has skipped a lot of stuff from manga while others say that story is non-sense.
So, no motivation from here for the next season.
Myanimelist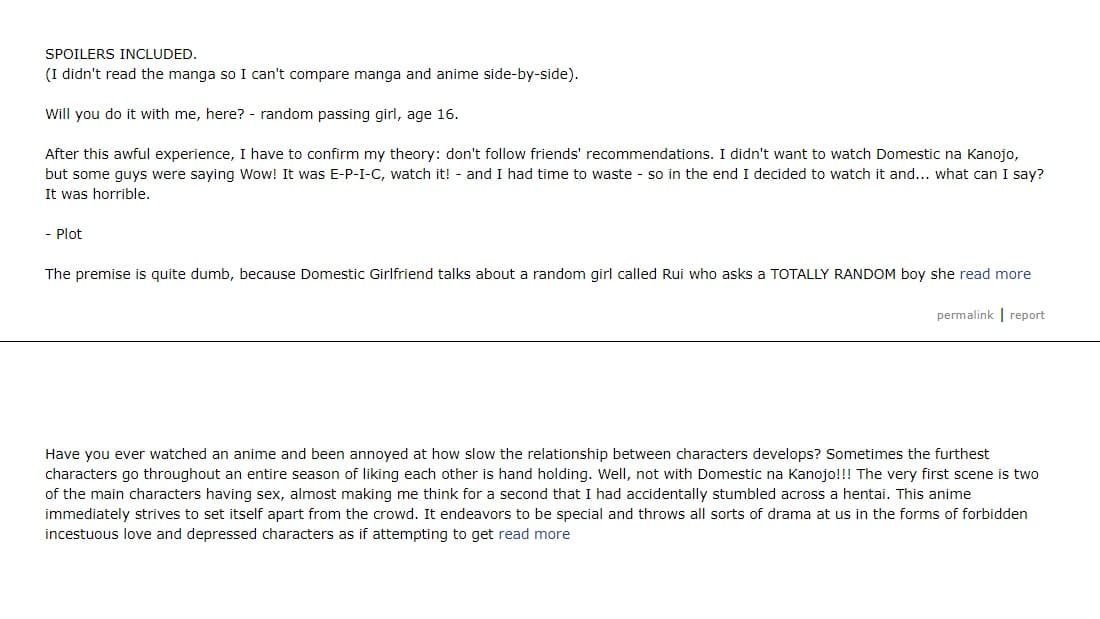 This one could potentially destroy all hope. If you are a fan of domestic girlfriend then you should not read them. In summary, they really dislike anime.
Expected Plot of Domestic Girlfriend Season 2
Assuming that the creators will take up from Volume 9, we can predict the plot for Domestic Girlfriend Season 2.
In the upcoming season, we will see how Rui makes her move to get closer to Natsuo. Whether she succeeds or fails.
We will also get to know more about Hina. After getting fired from her job, where does she go? What happens to her?
Does she get another job, or is her future ruined forever?
All these will be covered in the second season and probably we will see who wins the swinging ball 'Natsuo' by the end of the story.
Reviews and Rating Score for Domestic Girlfriend Season 2
Here's a good sign for us.
While things related to the anime are important, Reviews and Ratings of the manga are important as well.
Reviews and Rating for the manga Domestic Girlfriend
The manga has got extremely good ratings.
4.6 out of 5 on Amazon, 3.9 out of 5 on Goodreads, and a 5 out of 5 on Barnes and Noble.
Appealing, isn't it?
The anime has got pretty good ratings.
Reviews and Ratings for the anime Domestic Girlfriend
6.7 out of 10 from IMDB, 7.1 out of 10 from My Anime List, and 4.4 out of 5 in Crunchyroll.
Thank God the ratings are good. There wouldn't have been any hope without them.
Sales and Profit Margin for Domestic Girlfriend Season 2
What about the Sales and Profit margin?
Was it high or low?
If it was low, I don't see the creators taking it up for another Season to lose more money.
If it was high, then the sequel is a sure shot. Be it the manga or the anime, both matter.
Sales and Profit margin of the manga Domestic Girlfriend
If you're a fan of the manga as well, you already know that it was a commercial success.
As of 2020, around 4 million copies of the manga are already sold.
Presently, it is 2021, and I'm sure the number has risen higher.
It was received well by some and criticized by the others, mainly due to the step-sibling's complicated and somewhat ridiculous love triangle.
The story is entertaining and keeps you on your toes.
Sales and Profit margin of the anime Domestic Girlfriend
The next important factor to consider for a second sequel is disc sales of a particular anime.
As per the 2020 data total, blu-ray sales for the anime stood at 830.
This number is pretty low considering in the same year the top one made sales around 37,000.
I didn't found any DVD sales, maybe sales were too low to be reported. So, no positive signal for season 2 from here.
Merchandise for Domestic Girlfriend
If you scroll through online websites, you will find mobile casings, stickers, t-shirts featuring Rui or Hina but there is nothing special about it.
Similar kind of merchandise you can find for other animes too.
Famous characters we expect to meet in Domestic Girlfriend Season 2
Let's talk a bit about the famous characters we will be meeting in the second season.
Natsuo Fujii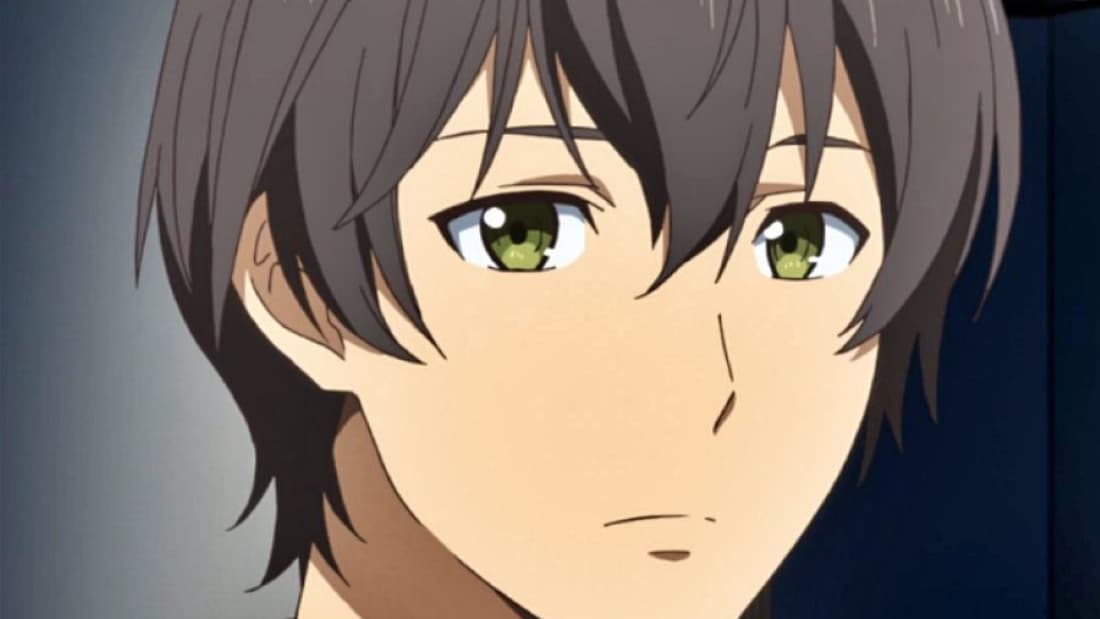 Natsuo is one of the main protagonists of the anime Domestic Girlfriend Season 1. He is a young man with olive-green eyes and black hair.
Natsuo is a high school student, whose first love is his English teacher, Hina Tachibana.
How would you feel if the love of your life constantly treats you like an annoying child?
Not a very pleasant experience, is it? It's the same with Natsuo.
Throughout Season 1, his position has been pretty complicated, and honestly, I pity him for that.
The first time he enters into a sexual relationship with someone, she enters into a sexual relationship with someone, she turns out to be Hina's younger sister.
Oh my God! Out of all the people in the world, he had to have sex with Rui? Why?
Rui and Natsuo were not even expecting to meet each other again, but Fate had other plans for them. Not a very good one I'm sure!
Ready for the explosion?
Just after a few days of Natsuo and Rui's farewell to their virginity, Rui visited Natsuo's house.
Well, she wasn't alone. Rui was accompanied by her elder sister Hina and their mother Tsukiko Tachibana.
I smell trouble, and here it is.
Tsukiko Tachibana is the woman Natsuo's widower dad has been dating and is planning to marry.
Somebody save me!
Should I laugh at his condition? Or cry instead? I guess crying would be a better option, but I can't stop myself from laughing. Lol!
Sorry if I offend anybody's feelings:(
As a person, Natsuo is a good human. He is kind, sensitive, and intelligent.
I'm already in love with him, and to intensify it there's another characteristic of his. Overthinking. Wow!
Rui Tachibana
Rui is the female protagonist of the anime Domestic Girlfriend.
As we already know, she is the younger sister of Hina Tachibana (Natsuo's first love interest) and the daughter of Tsukiko Tachibana.
Rui is an aloof child who is very difficult to understand. It seems she is very difficult to understand.
It seems she is not very comfortable socializing with people. Rather, her standoffish personality makes it more difficult.
She seems to be a cold-hearted person but instead, she isn't. Rui is very gentle and kind in reality.
The fact that she is bad at socializing, makes her appear as an unpleasant personality.
You know, most of us who have a sibling, often go through a kind of insecurity or inferiority complex if the other one has exceptional looks or talents.
The same happened in Rui's life.
She feels insecure because Hina is more attractive and smart, while Rui is an underdeveloped, shy girl.
Nevertheless, this doesn't affect her love for Hina. The two sisters are very close to each other.
I like Rui's short blue hair. It is rather cute. Do you know about her ambition in life? It is to become a chef. Amazing isn't it?
Now let's introduce you to her elder sister Hina Tachibana.
Hina Tachibana
Rui's sister and Natsuo's lady love.
Is that a good Introduction to the character?
Definitely not!
There's much more to her than this.
Let's meet Hina, as a person.
Hina has an innocent heart. She is a cheerful and tender girl. Hina has an aura that makes it impossible for people to not notice her.
She is a bit stoical as well. Hina has the personality of her father.
She always tries to protect her loved ones.
We see that the two sisters are extremely scared of thunderbolts, but often Hina tries to calm Rui down and gives her strength. They deeply care for each other.
Hina mostly maintains her personality, but sometimes we see her behave childishly. She is very cute.
Her female classmates do not like her.
You know why?
Out of jealousy!
It is Hina's natural beauty, voluptuous figure, and cheerful nature that becomes a reason for jealousy. She is extremely attractive.
But what attracts me the most about Hina is her support for Rui.
In the second season, we will see that Rui and Natsuo develop some romantic feelings for each other.
Hina, who herself secretly likes Natsuo, supports Rui anyway.
Point to be noted!
When Natsuo and Rui came into a relationship, they were already step-siblings.
This worried Hina a lot, as to how their mother will take it (keeping in mind that first, he dates Hina and later Rui, both the daughters).
But Hina as an elder sister supported Rui.
Momo Kashiwabara
Momo is a storehouse of energy. I mean literally, she is never tired or lazy.
Throughout the series, we see her filled with energy. She has a very cheerful personality.
Momo is shown to have a flirtatious nature, which often ends up taking the form of sexual intimacy.
Although we are not shown that in the series. These might just be rumors.
Be it or not, the way her classmates bully her is not right. What she is doing with other boys is absolutely personal.
Wherefrom do they get the authority to judge or punish her?
Well, it doesn't seem strange to me, because I know most human beings have this inability to mind their own business.
After all, what is the use of that nose if they can't poke it somewhere?
Anyway, let's know more about Momo.
Momo is often childish. She is fond of giving nicknames like "Rui-Rui", and calling sex "making love-love".
Momo and Rui become close friends and we know that she likes Rui a lot.
She even gifts Rui a doll sewn by her. Although she is childish, Momo is very intelligent.
How do we know that?
We heard Mui Ashihara say, that she knows Momo because she has often seen her name as the top 10 students of the school.
Momo's experience with her parents is not very good. Her parents are either in the office or fighting at home.
Due to this, Momo is mostly left alone. Her loneliness creates a self-loathing nature which she hides.
People have their own struggles, and getting bullied after all this, feels disgusting.
She even had been through a small "self-harm" phase. Evidently, there are marks all over her body. Thankfully, she overcomes this.
Miu Ashihara
Miu Ashihara, the only member and president of the literature club, is unsurprisingly a bookworm. She is an aspiring writer.
We see Miu, Rui, and Natsuo are all writers, sending their novels for the Shinkousaa competition. Natsuo and Miu are good friends.
She is an innocent girl who is always targeted by Momo in her pranks.
Akihito Fujii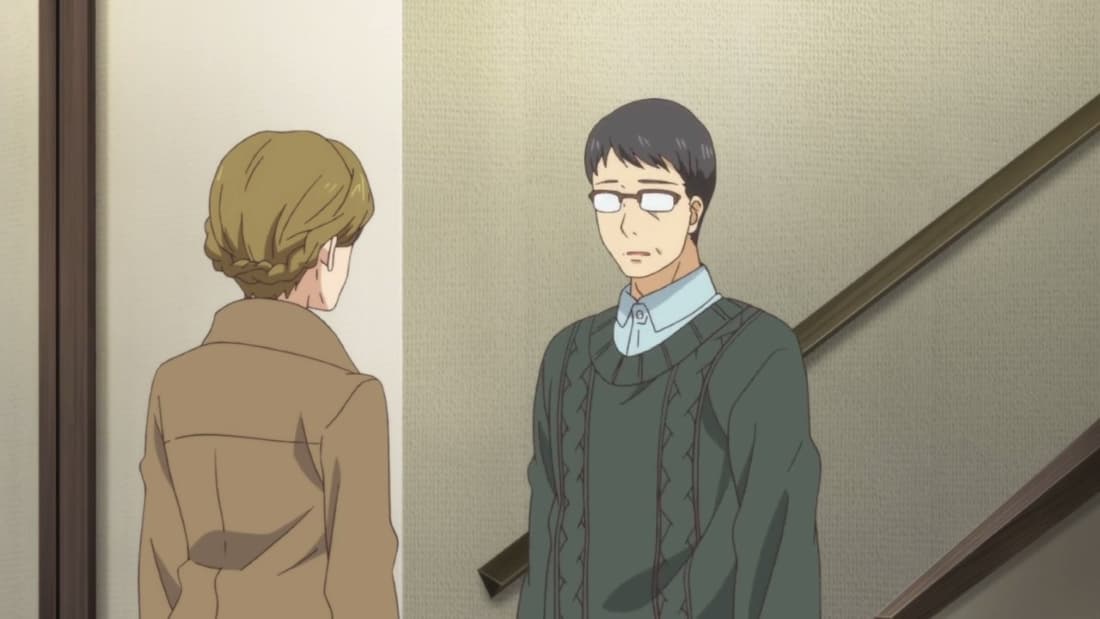 Akihito Fujii is a character in the anime Domestic Girlfriend. As his surname suggests, he is related to Natsuo. Akihito is Natsuo's father.
After the death of his first wife, he started dating a woman called Tsukiko Tachibana, Hina and Rui's mother.
Eventually, they get married and he becomes Hina and Rui's stepfather as well.
Tsukiko Tachibana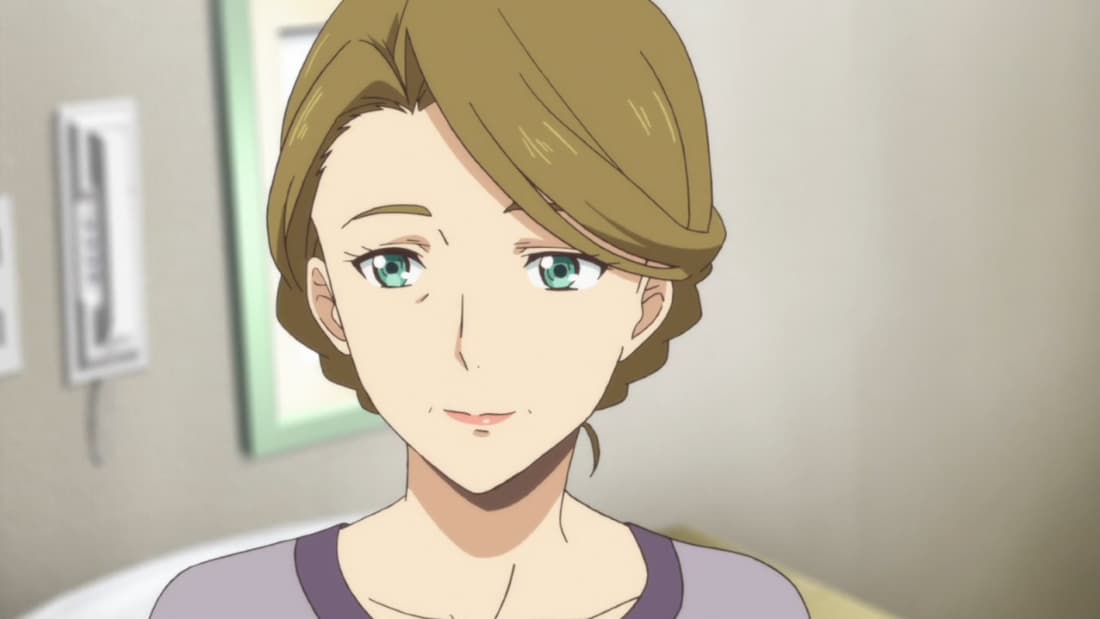 Tsukiko Tachibana, and later Tsukiko Fujii, as we all know, is Hina and Rui's mother and Natsuo's stepmother.
She starts dating Akihito Fujii after her ex-husband Jou Mikimoto leaves her for another woman.
Tsukiko is a kind woman who cares for her daughters as well as a stepson.
In the second season, we will see her deciding to divorce Akihito, as this relationship is somehow putting the three children under strain.
Does Tsukiko actually divorce Akihito? Well, we'll see that in Season 2. I'm sorry for the spoilers by the way.
Other Decisive factors for Domestic Girlfriend Season 2
So you have gone through a lot of decisive factors and it's time to consider the last of them.
Ending of Domestic Girlfriend Season 1
I don't understand why they gave such an abrupt end to it?
Many viewers have gone to the extent of crowning it as the "worst ending ever".
Natsuo and Hina's relationship was revealed. Hina took all the responsibility on her shoulder to protect Natsuo's future, and she got fired.
Apparently, the tragic end of their relationship made Natsuo depressed and he took refuge in writing. What happens next? Boom!!!
He wins an award for his novel. Good progress.
Is that the end?
Of course not!
We see how writing helps Natsuo get over Hina and move on.
Once big sister was out of the picture, it was time for Rui to play the game. She took this as a green signal and started making moves to get closer to Natsuo.
Will she succeed?
If she does, how will the parents react to it? Natsuo has dated the elder daughter, and now the younger one, won't this displease Tsukiko?
No matter what, it will be entertaining for you!
The controversy surrounding Domestic Girlfriend
It would be wrong to say there hasn't been any controversy around the series. The anime has received mixed reviews.
Some people are in absolute love with it, while others feel it is a ridiculous story with a ridiculous ending!
It takes a tragic heartbreak for Natsuo to write an award-winning novel. That's not it. In the process of writing, he gets over Hina!
And all this happens in one episode.
What is it? A chapter in a book? You flip the pages and the story is over?
Strange love indeed!
The sheer idea of a heartbreak, followed by him becoming an 'artist', winning an award for his 'art', and getting over his so-called "first love" by writing a book seems quite a bit.
And about Rui, she starts making her move to get closer to Natsuo as soon as Hina is out of the picture. Seriously?
What was she doing all this while? Waiting for something similar to happen, which might delete Hina from his life? Ridiculously shameless.
"Everything is fair in love and war." I guess the creator took this quote a bit too seriously. Lol
People have been backlashing the mangaka for the same.
Views apart, it's very entertaining.
There are two possibilities, either you will like the plot, or you won't. In case you fall in the second category, rest assured that you will have a good laugh.
Your benefit, anyway!
Conclusion
We have gone through all the aspects and except for social media presence and sales, all other factors are in our favor.
The best part is, we don't need to worry about the source material. There's enough of it.
So, we can expect the sequel to be published within the year 2021 like blood lad season 2 and drifters season 2.
Till then, Au revoir!