»
Top 15 Andrew Garfield Movies [Ranked]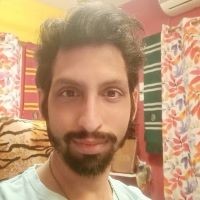 Bijesh-Posted Nov 6, 2022
---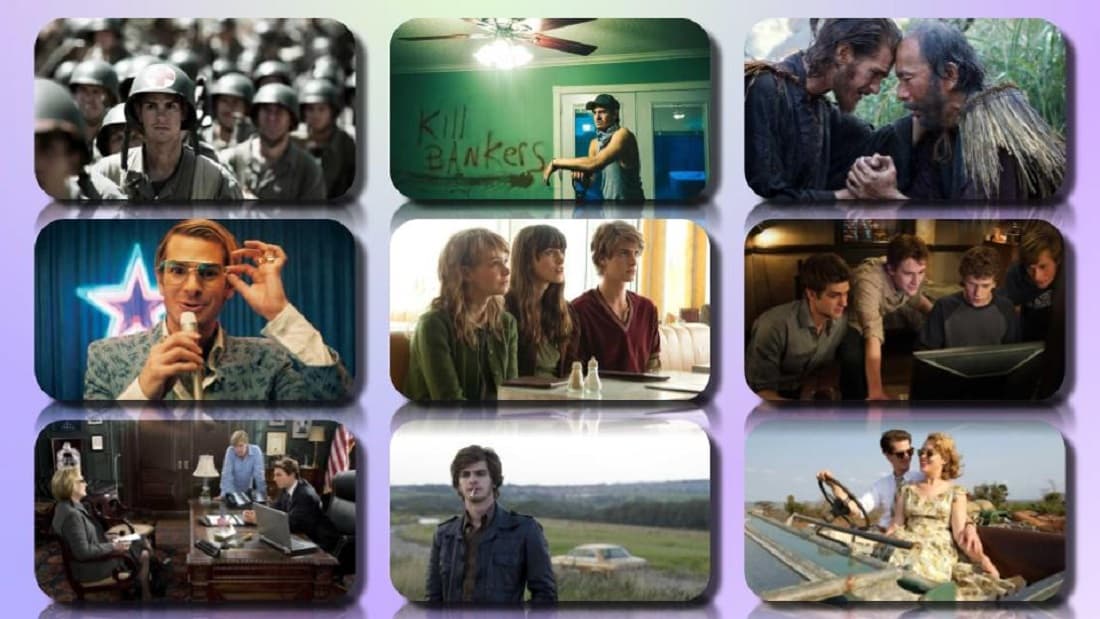 Andrew Garfield became a household name after giving fans one of the most amazing Spider-Men whose heart was in the right place.
The man's no stranger to the stage either. His work in theatre and cinema both gave movie lovers a range of excellent characters each of whom Garfield portrayed with elegance, charm, humor, and humanity.
In this blog, we will explore all the movies that made Oscar-nominated (and multi-award-winning) American-British actor Andrew Garfield one of the best-performing artists of our time.
1. Tick, tick... BOOM! (2021)
It was almost Jonathan Larson's 30th birthday and the gifted theatre composer found himself facing personal challenges left, right, and center.
Whether it was friendship, romance, or the pressure to excel, Larson proved he could hold his own in NYC's cutthroat artistic world without sacrificing his humanity.
Andrew Garfield slipped exquisitely into the role of Jonathan Larson in this biopic that helped portray a criminally underrated composer, lyricist, and playwright.
Brilliant artists like Alexandra Shipp, Joshua Henry, Judith Light, Bradley Whitford, Ben Levi Ross, Jonathan Marc Sherman, Vanessa Hudgens, and Robin de Jesus played key roles in the musical drama.
This Andrew Garfield movie will make you cry.
2. The Amazing Spider-Man (2012)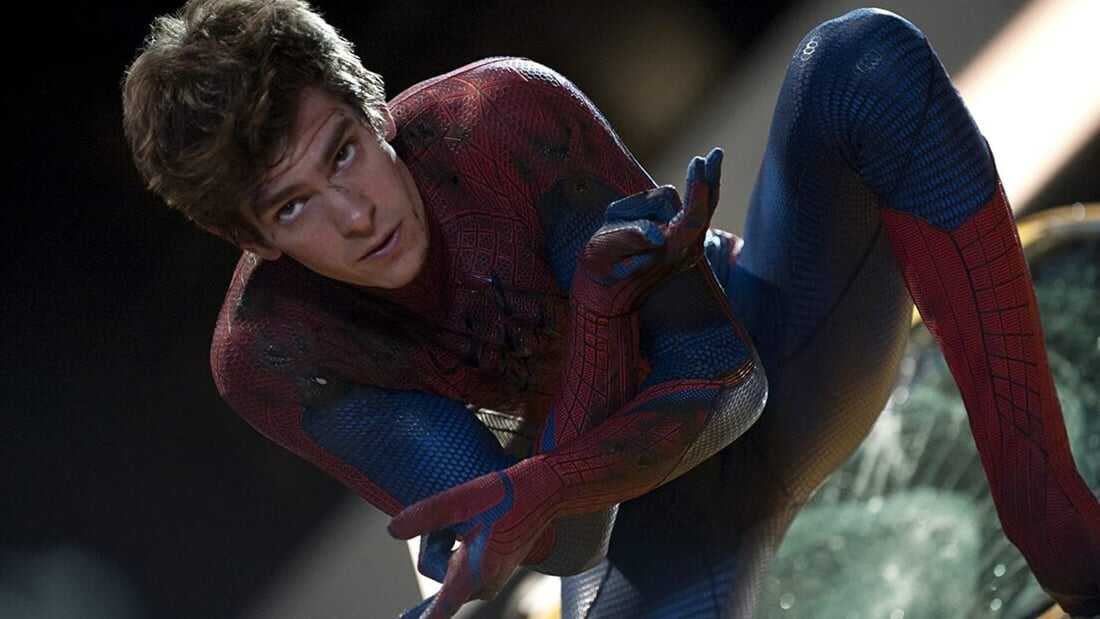 The role that put Andrew Garfield on the star map, Spider-Man soon became the actor's most popular character.
Garfield tapped into his soulful acting technique to give this beloved Marvel icon a few extra layers of heart that fans adored.
Emma Stone, Rhys Ifans, the late-great Irrfan Khan, Denis Leary, Martin Sheen, Sally Field, Campbell Scott, Embeth Davidtz, Max Charles, and Chris Zylka all contributed value to this memorable Andrew Garfield Marvel movie.
3. Hacksaw Ridge (2016)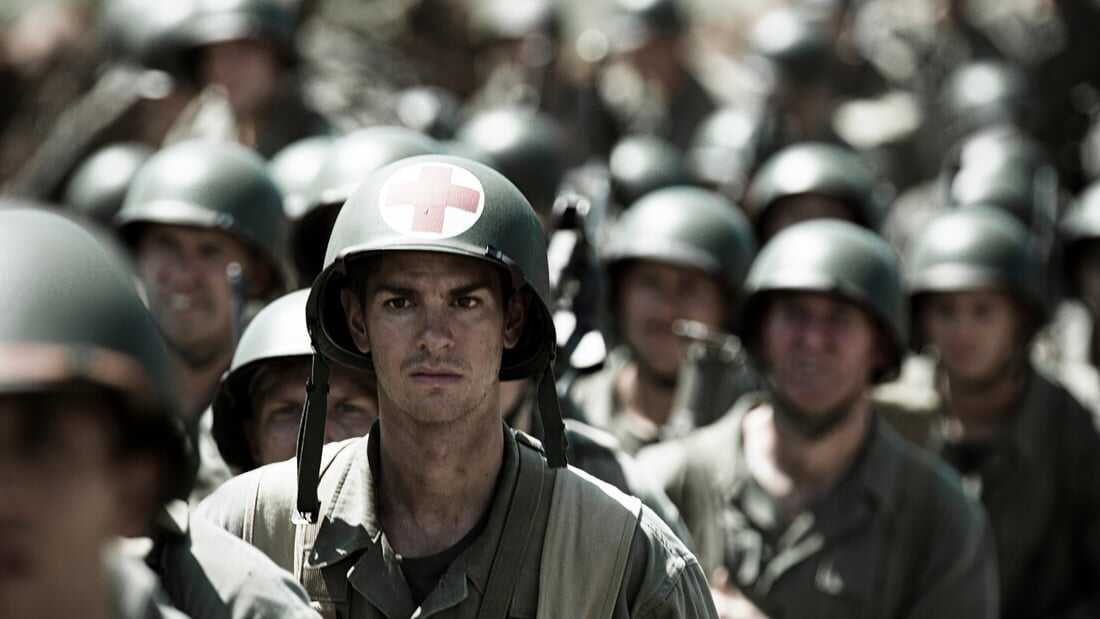 Andrew Garfield expertly portrayed American Army Medic Desmond T. Doss in this World War II biography (based on true events and people).
Doss's challenges were unique in that he refused to kill anyone but was more than willing to help save lives as a field medic.
The events in this historical drama unraveled around the Battle of Okinawa. Garfield went deep into the character of the first soldier in American history to receive the Medal of Honour without having fired a single shot.
Superb performers like Sam Worthington, Luke Bracey, Jacob Warner, Teresa Palmer, Richard Pyros, Milo Gibson, Nathaniel Buzolic, and Rachel Griffiths added to the movie's magnificence.
4. The Eyes of Tammy Faye (2021)
This biopic captured the life and times of televangelist Tammy Faye Bakker and her husband Jim Bakker (played by Andrew Garfield).
The way Garfield portrayed the conflicted heart and soul of Jim has to be seen to be appreciated.
This story tracked the rise and fall of a famous Christian couple who couldn't keep up the pretense of being happily married.
Outstanding artists like Vincent D'Onofrio, Mark Wystrach, Cherry Jones, Sam Jaeger, Fredric Lehne, and Chandler Head enriched this must-see Andrew Garfield movie.
5. Breathe (2017)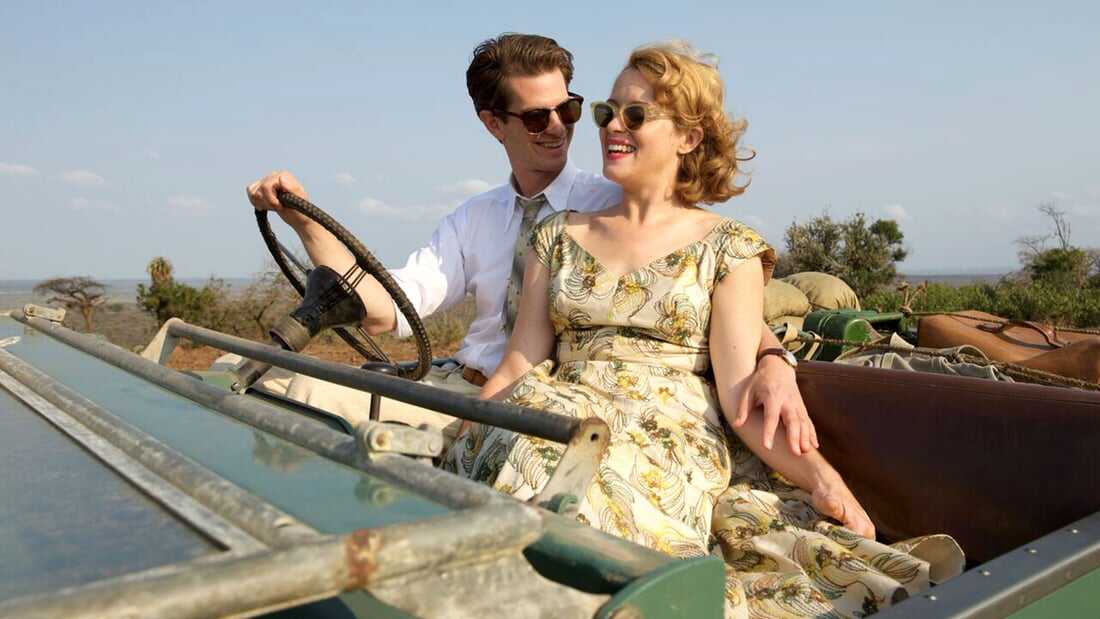 Based on the very real love story between Robin (played by Andrew Garfield) and Diana Cavendish (played by Claire Foy), this biographical romance-drama saw its protagonists facing up to a debilitating disease that threatened to break their bond.
Deep emotions and the power of the human spirit were superbly portrayed in this heartwarming Andrew Garfield movie that also starred engaging artists like Hugh Bonneville, Ed Speleers, Tom Hollander, Roger Ashton-Griffiths, Amit Shah, Camilla Rutherford, Andre Jacobs, and Ben Lloyd-Hughes.
6. The Social Network (2010)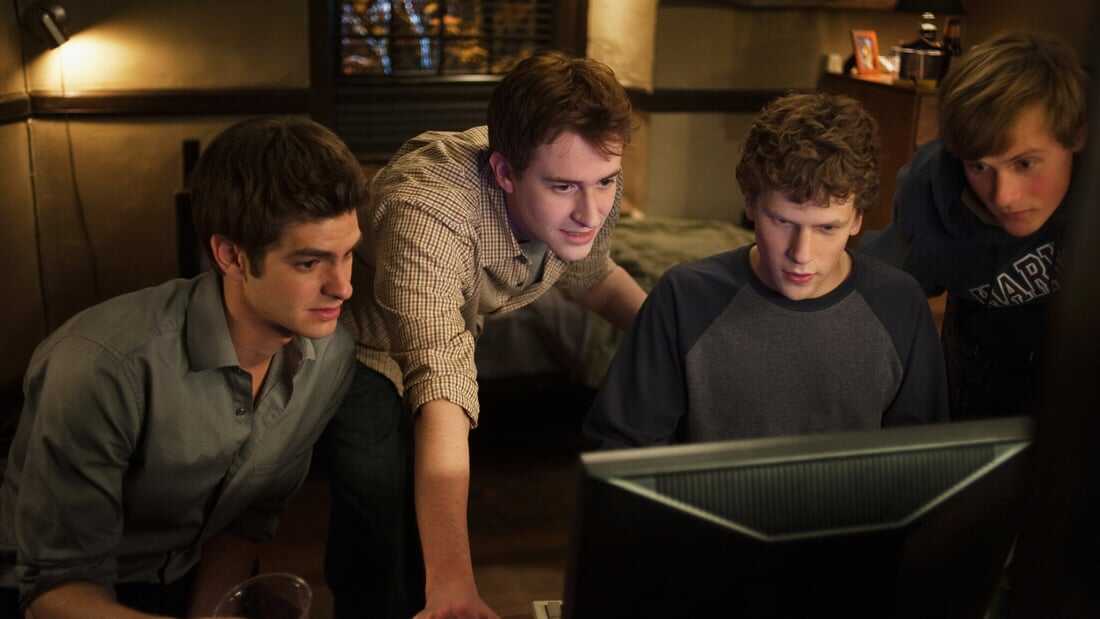 In this revolutionary story about the original owners of Facebook, fans received education and entertainment in equal measure.
Playing Mark Zuckerberg was Jesse Eisenberg and playing his close college friend Eduardo Saverin was Andrew Garfield.
Zuckerberg stole the Facebook code for himself when in truth Saverin had played a vital role in helping him write it.
There is more to this story than meets the eye. Helping tell it were amazing artists like Dustin Fitzsimons, Justin Timberlake, Rooney Mara, and Barry Livingston.
7. Silence (2016)
This Oscar-nominated movie contained outstanding talents like Andrew Garfield (who played Rodrigues), Adam Driver, Ciarán Hinds, Tadanobu Asano, Issei Ogata, Yôsuke Kubozuka, and Liam Neeson.
Set in the 17th century, the story saw a pair of Portuguese Jesuit priests going to Japan allegedly to find their mentor.
They were said to harbor a secret agenda, namely to propagate Catholicism and perform local conversions.
A harrowing tale of belief, honor, tradition, punishment and religious identity defined this extraordinary Andrew Garfield historical drama.
8. Boy A (2007)
Winner of 4 BAFTAs, this movie saw Andrew Garfield seamlessly slipping into the role of Jack Burridge who was jailed as a child for a serious crime only to be released into society many years later.
This Garfield drama contained a poignant story about friendship, self-worth, romance, guilt, and the human need for forgiveness.
Notable talents like Shaun Evans, Siobhan Finneran, Peter Mullan, Josef Altin, and Skye Bennett played key roles in this emotion-packed movie.
9. Red Riding: The Year of Our Lord 1974 (2009)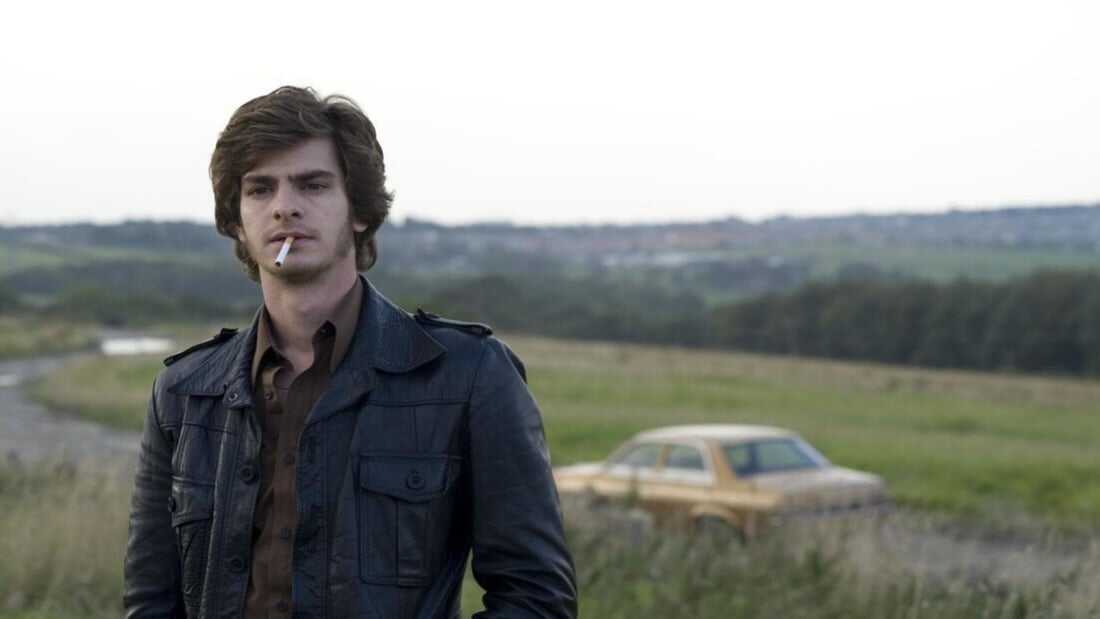 Playing Eddie Dunford in this historical crime-drama was Andrew Garfield who gave a great performance along with artists like David Morrissey, Warren Clarke, John Henshaw, Anthony Flanagan, Mary Jo Randle, Jennifer Hennessy, Robert Sheehan Eddie Marsan, Danny Cunningham, Michelle Dockery.
As an amateur journalist, Eddie was at his wits' end when faced with a complex web of lies and cover-ups surrounding a series of child abductions in early 70s South England.
10. Lions for Lambs (2007)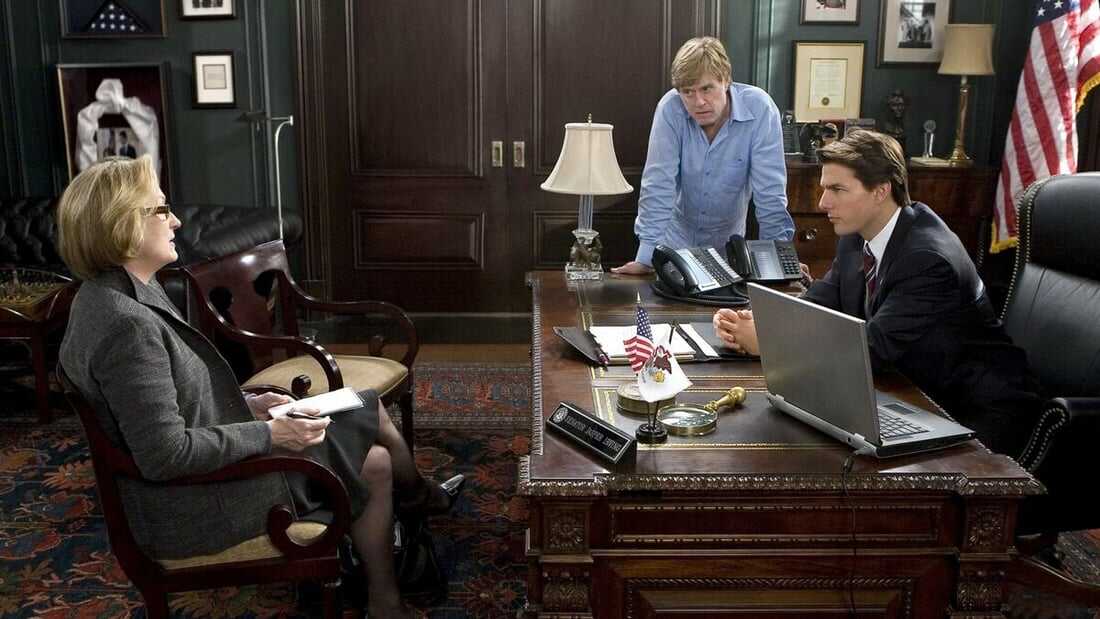 A harrowing story of American soldiers in Taliban-torn Afghanistan, this movie saw three distinct characters coming at the situation from different angles.
Andrew Garfield played a relatively small role as Todd Hayes but proved important to the plot.
Super-talented artists who portrayed the three core characters were Tom Cruise, Robert Redford, and the one and only Meryl Streep.
Other amazing talents like Michael Peña, Kevin Dunn, Peter Berg, Derek Luke, Larry Bates, Josh Zuckerman, Christopher Carley, and Christopher May played key roles in the crime drama.
11. Homes (2014)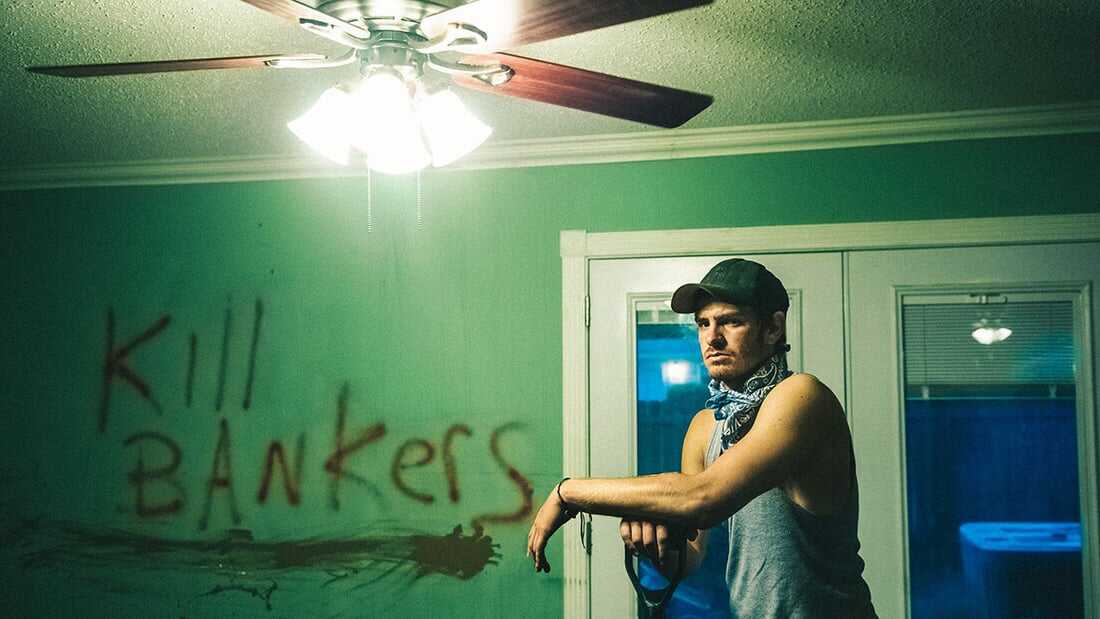 A single father faced life's harsh sting when he was evicted from his home by a ruthless real estate broker.
Andrew Garfield played Dennis Nash to great emotional effect. The way he suffered to keep his mother and son safe will linger in fans' memories.
Nash soon wormed his way into the risk-ridden world of scamming to make a buck.
His illegal ventures brought him full circle to a point when he had to evict others from their homes or face the consequences.
Laura Dern, Michael Shannon, Clancy Brown, Douglas M. Griffin, Randy Austin, and Noah Lomax were some of the amazing artists in this suspenseful Andrew Garfield movie.
12. Never Let Me Go (2010)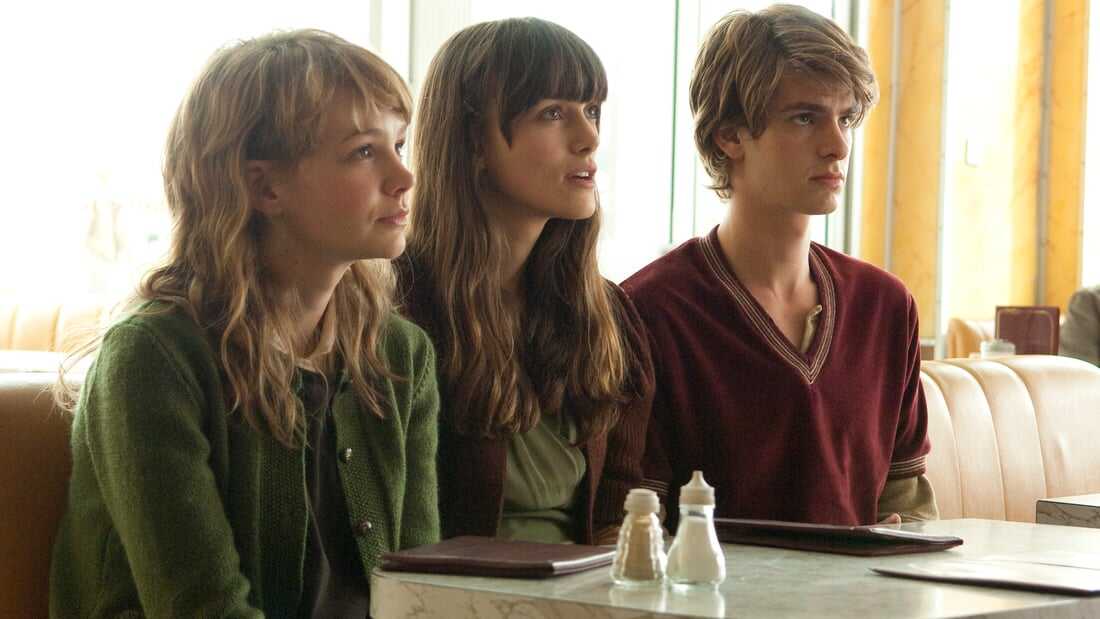 Three young friends grew up together and experience life in all its manifold splendors and sufferings in this beautiful movie that contained drama, sci-fi, and romance elements.
Andrew Garfield portrayed one of the three friends, namely Tommy. Keira Knightley and Carey Mulligan gave amazing performances alongside him.
Memorable talents like Izzy Meikle-Small, Ella Purnell, Charlie Rowe, Charlotte Rampling, and Sally Hawkins played essential roles in this captivating Andrew Garfield movie.
The realities of life awaited the three core characters in this powerful movie that captured a vital and relevant message.
13. Mainstream (2020)
The Internet Age made it challenging for some people to safeguard their identities especially when they were in love triangles that demanded secrecy.
In this amusing comedy, Andrew Garfield's Link was part of an eccentric love triangle that saw him striving to keep the nature of his relationship covert.
Amazing artists like Nat Wolff, Maya Hawke, Juanpa Zurita, Jason Schwartzman, and Charles Melton played fun roles in this production.
14. Under the Silver Lake (2018)
A disenchanted Sam (played by Andrew Garfield) encountered a mystery woman in his swimming pool one night only to see she'd disappeared without a trace the next morning.
He roved Los Angeles to find her only to come across strange scandals and surreal conspiracies.
Great artists like Riley Keough, Topher Grace, Callie Hernandez, and Deborah Geffner played important roles in this Andrew Garfield mystery movie.
15. The Imaginarium of Doctor Parnassus (2009)
This fantasy movie saw Andrew Garfield playing Anton in a script that brought to life the eccentric sideshow troupe of Doctor Parnassus.
The traveling theatre company was known for giving audiences more than they bargained for. Noteworthy talents like Verne Troyer, Katie Lyons, Richard Riddell, Lily Cole, Christopher Plummer, and Heath Ledger (the one and only) played important roles in the script.
Magic, romance, jealousy, and diabolical soul deals were some of the prominent elements in this movie.