»
Top 50 Most Popular Orange Haired Anime Characters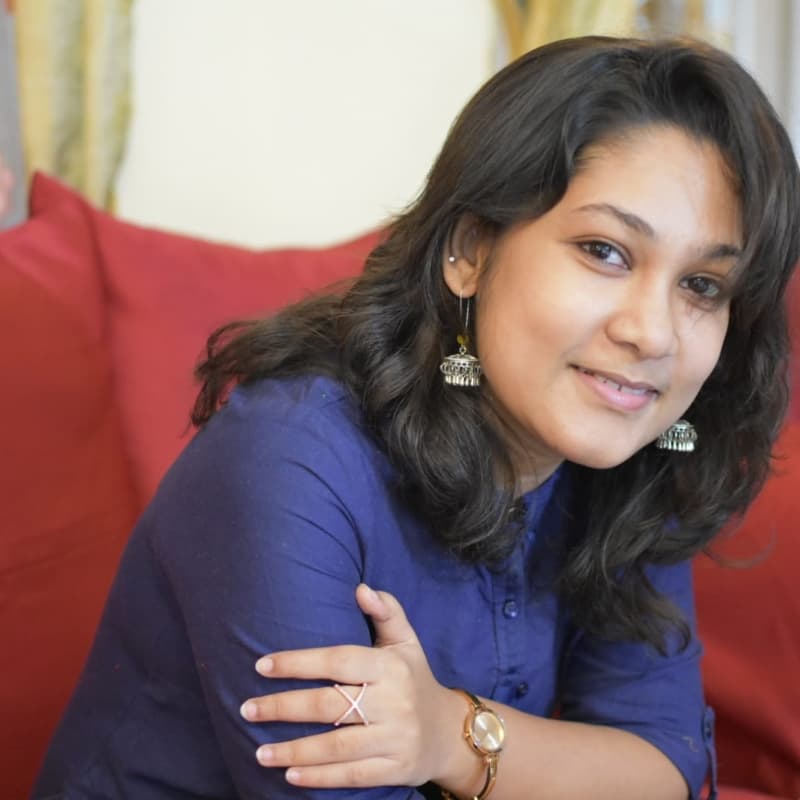 Suchismita-Updated Nov 22, 2022
---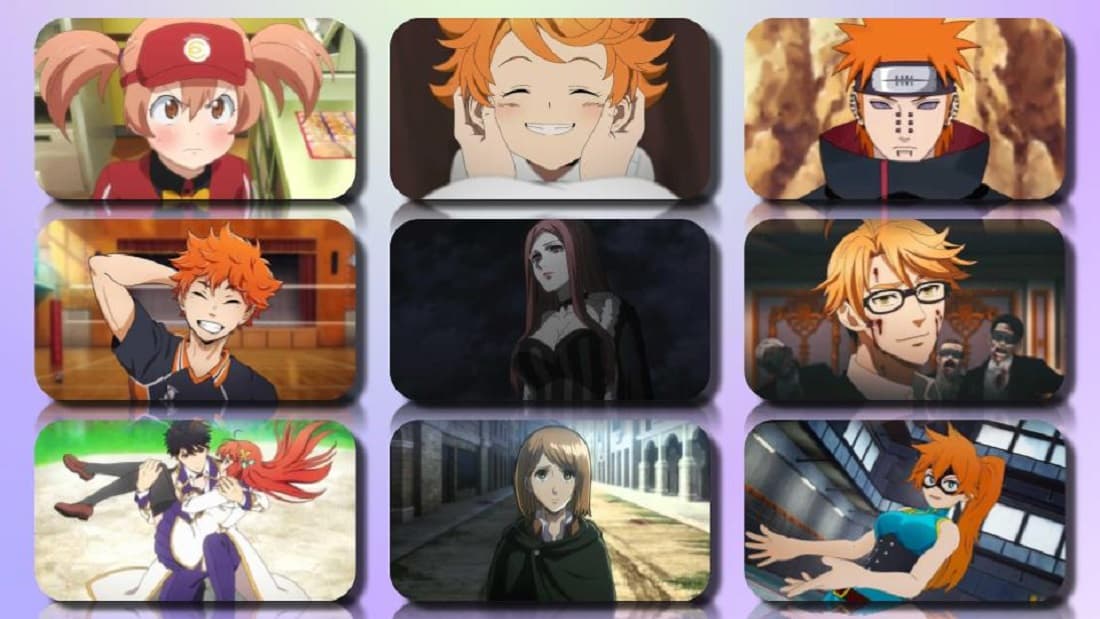 Anime is known across the world for providing some of the most iconic and noteworthy characters. Whether it is a specific theme, a pivotal topic, a characteristic, or a type; anime characters have often managed to set themselves apart due to their uniqueness.
In this blog, we will be covering something similar. We will be looking into some of the most popular and much-loved anime characters that have orange hair!
So, for all you anime lovers out there, we are hopeful that this will be a fun and informative blog, and who knows maybe you'd see a few old favorites here too, so read on!
50. Itori (Tokyo Ghoul)
Itori was an old friend of Uta and Yomo, and like the former, a member of Pierrots. She has a beautiful physique and reddish-orange hair.
She runs a bar named 'Helter Skelter' in the 14th arrondissement, and it is also the location where she meets with friends often.
While her character on the exterior seems quite friendly, jovial, and talkative at first, later it turns out that all that is just a façade behind an extremely cruel and manipulative interior.
She doesn't mind deceiving others and using them to her advantage, often doing so to the extent of putting others' lives at risk.
49. Shouyou Hinata (Haikyuu!!)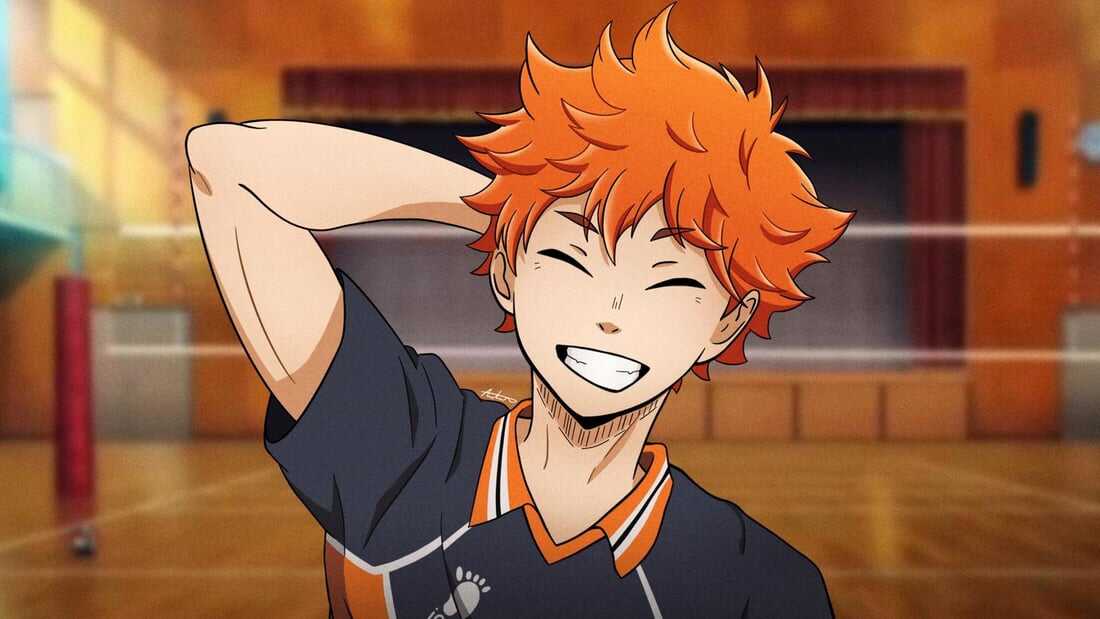 Shouyou Hinata is the titular character in the manga series, Haikyuu. He is the older brother of Natsu Hinata and a high school student with the dream of becoming like the 'Small Giant' a famous former student and volleyball player in Karasuno High School.
To fulfill this dream, he joins Karasuno, but to join the volleyball team, he along with Tobio Kageyama, an old rival in a volleyball match needs to join hands, forget the past and work together to achieve a sure shot success.
48. Kohana Aigasaki (Magic Kyun! Renaissance)
Kohana is the protagonist of the Magic Kyun! Renaissance series. She was the daughter of Sakura Aigasaki and a transfer student at the Hoshinomori School of Magic Arts, in the 2nd Year.
She was also the vice chairwoman of the Committee at the festival. Kohana is a pretty girl with mid-length orange hair, and light-olive green eyes, looking quite similar to her mother, Sakura.
She is kind and friendly and specializes in making flower arrangements. Due to having a personality similar to her mother's, she is often compared with her, which leaves signs of insecurity and hopelessness in Kohana.
47. Petra Ral (Attack on Titan)
Petra Ral is an Eldian and a Research Corps soldier as well as one of Levi Ackerman's squad members, in the Special Operations Squad.
She is short, in stature and is very kind and thoughtful towards her friends and comrades, especially her Eren whom she is often seen to encourage and compliment.
She is often seen to quarrel with Oruo as she imitates Captain Levi Ackerman for whom Petra holds immense respect and admiration.
She is a highly skilled and well-experienced soldier, having a high record of Titan kills.
46. Rima Touya (Vampire Knight)
Rima is the youngest night student in the academy. As a vampire lady, she is extremely chilled out and only looks to use her skills as and when needed.
However, she is a little ignorant of all that's happening around her, especially when she feels something doesn't require her attention. She isn't one to talk much but then whenever she does, it's always for spitting facts, which is why most tend to be wary of her.
45. Emma (The Promised Neverland)
Emma is the protagonist of the Promised Neverland. She is extremely caring and an extrovert, who is often considered one of the most reliable orphans at the Grace Field House surrounded by friends, mainly Norman and Ray.
She has an amazing capability to learn and is highly optimistic and athletic too.
She manages to escape Grace Field along with Ray and 13 other orphans, and goes out seeking William Minerva, whom she thinks will grant her friends and her the freewill liberty of staying safe and peacefully, away from the clutches of demons, one that was responsible for killing her friend Conny.
44. Pain (Naruto)
Pain, also known as Nagato is a part of the Uzumaki clan and one of the main antagonists in Naruto.
He has multiple aliases in Naruto Shippuden and one of them is Pain, which is more of a concept than a person; The Six Paths of Pain.
He was the head of Akatsuki, a notorious criminal organization that seeks the power of the tailed beasts. He is responsible for a lot of things such as murdering his mentor Jiraiya, destructing the leaf village, and killing the members there in exchange for information on arch-rival Naruto.
43. Ronald Knox (Black Butler)
Ronald Knox is a young shinigami (in comparison to the other Crusaders). He is a junior of Grell, whom he refers to as 'senpai.' He is extremely laid back and easygoing, when it comes to his job, but can also be seen as being more serious than Grell when the need arises.
He is terrible when it comes to being on time but knows how to quickly get his job done and he always sticks to NOT working overtime.
Ronald also happens to be a party animal who likes flirting.
42. Itsuka Kendo (My Hero Academia)
Itsuka Kendo (often referred to as Battle Fist) was the class representative and one of the brightest students of 1-B of U. A. High School and was getting trained there, to become a Pro Hero.
She is highly spirited, understanding, and thoughtful of others and doesn't mind criticizing even her friends when they do something wrong.
She is friendly with the people outside her class and holds no anger or ill will against her rival class, 1-A.
Itsuka is also quite analytical and can figure out solutions using logic and tactics quite easily.
41. Chiho Sasaki (The Devil is a Part-Timer)
Chiho Sasaki is one of the cutest characters on our list. She is Maou's friend and his admirer as well as a fellow employee working at MgRoland's.
She can both hear and understand the language of Ente Isla, after having received feedback from a hypnotic spell that Maou had cast on her father, Inspector Sasaki.
She is an average petite-looking girl, who is extremely polite, strong-willed, and friendly, but is often seen getting jealous on seeing Maou and Emi Yusa together.
40. Rinka Hayami (Assassination Classroom)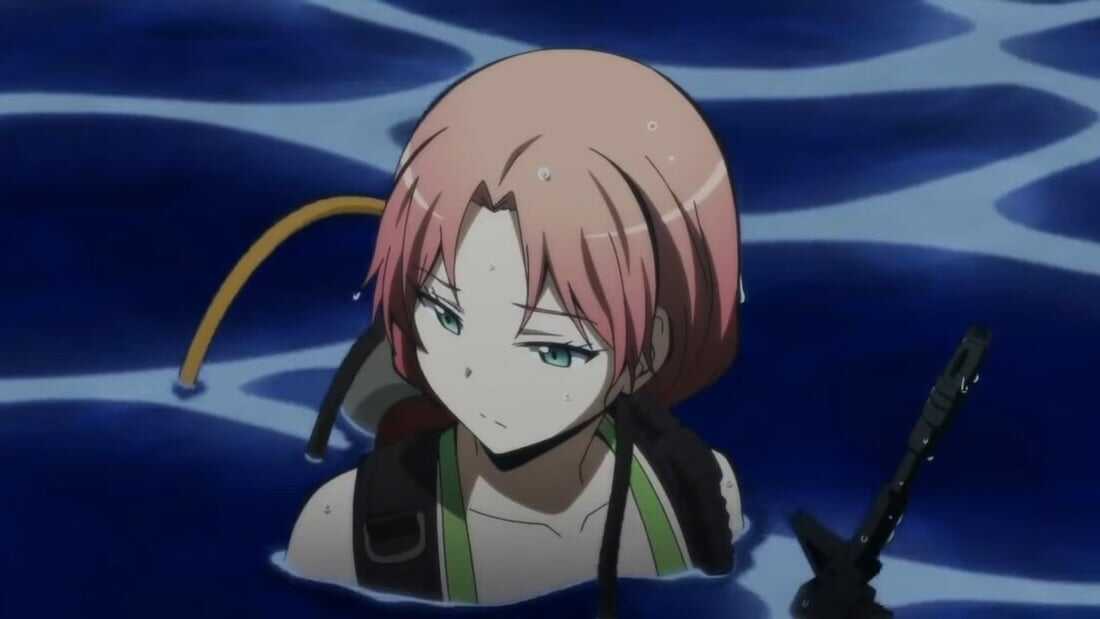 Rinka Hayami is a student, from 3-E, Korosensei's class, at Kunugigaoka Junior High School. She is extremely stoic, and business-like, often being compared to a working adult.
During the initial days, she was seen to be very mild-mannered, smiling and talking to everyone with ease but over time, she became serious, straightforward, and direct.
She is also the best markswoman among all the girls in her class, and is the third-best student, having excellent accuracy of fingers, a brilliant kinetic vision, and amazing soldier capabilities.
39. Kouko Kaga (Golden Time)
Kouko Kaga is the female protagonist of the Golden Time series. She is studying law and is in her freshman year.
She was previously in love with Mitsuo Yanagisawa and later got engaged to Banri Tada. Kouko's personality depends on the person she is with, at a given time.
She belongs to a rich family but has had a very formal and strict upbringing, which is why she seems reserved to strangers.
However, her true relaxed nature comes out in front of the people she adores, often coming across as clingy and stalkerish because of how obsessed she gets with them.
38. Yui Yuigahama (My Teen Romantic Comedy – SNAFU)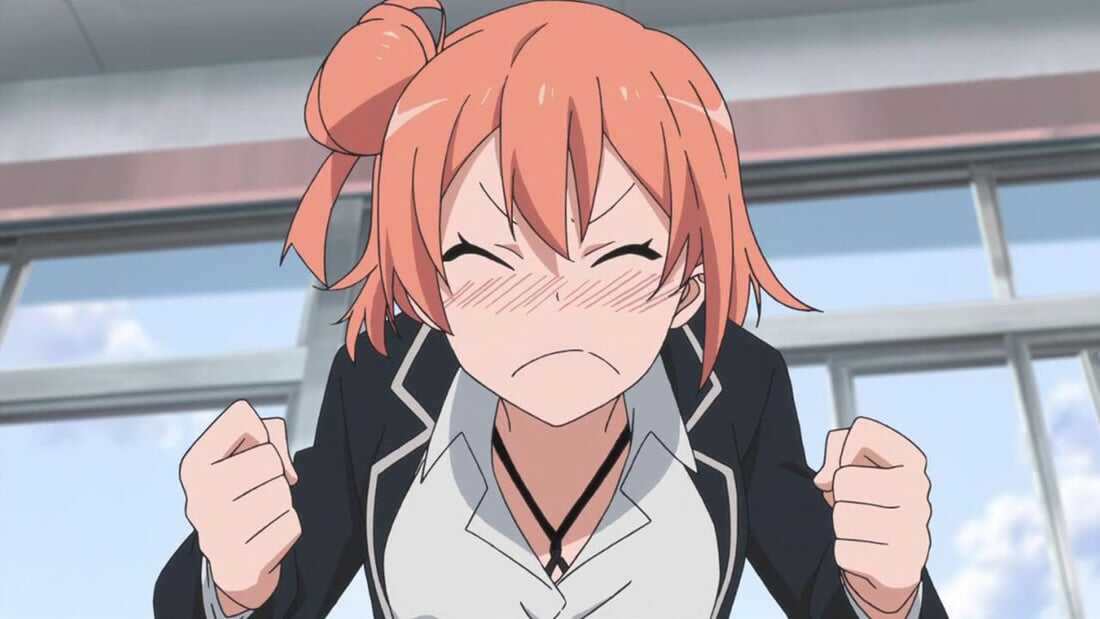 Yui Yuigahama is a student of Sobu High School, in class2-F, and is also the first 'official' customer of Service Club.
She also eventually goes on to become the third member of the Service Club. She is an extremely cheerful and outgoing girl, mostly seen being optimistic, and rarely sad or upset, and whenever sad or upset, she masks it with a smile.
She tries desperately to fit in and occasional disagreements with her friends cause her stress and anxiety. She reads the mood of people around her well and changes her behavior accordingly.
37. Princess Tutu (Princess Tutu)
Princess Tutu was Ahiru's alter ego but she was unlike Ahiru in almost everything. While Ahiru struggled to do ballet, she was a graceful, petite, and elegant little ballerina.
She had made it her life's mission to look for and return the pieces that were missing in Mytho's heart.
Tutu was initially a minor character who was seen in The Prince and the Raven and who had confessed her love to the prince; Mytho, but having been left with a curse, had led her to turn into a speck of light before vanishing mysteriously.
36. Hino Akane (Smile Pretty Cure!)
Hino Akane is one of the five primary cures from Smile Pretty Cure. She studies at Nanairogaoka Middle School, as a second-year student in Class 2-2.
Hino can control flames of fire and her alter ego is Cure Sunny. Whenever she turns to Cure Sunny, her hair and eyes turn bright orange and she ends up gaining a white tiara with an orange gem.
She has a catchphrase that reads, 'aka~n' meaning 'this won't do.' She's also extremely passionate and enjoys making others laugh and be happy; often being considered a class joker but her classmates.
Akane is also a loyal friend and often acts before thinking things through.
35. Yotsuba Nakano (The Quintessential Quintuplets)
Yotsuba Nakano is one of the protagonists of The Quintessential Quintuplets series. She is the youngest sister of the Nakano Quintuplets and has an extremely happy, cheerful personality.
She's also quite selfless and is always looking for ways to help people. Yotsuba is the only sister who agrees to accept Fuutarou as a tutor right from the beginning and pledges complete support to him no matter what he does.
Although she along with her three sisters are all students at Black Rose Girls School courtesy of the strong influence of their stepfather, an untoward incident makes them change schools to Asahiyama High School where she becomes the representation of class 3-1 for her last academic high school year.
34. Momotaro Mikoshiba (Free!)
Momotaro Mikoshiba is one of the supporting characters in the anime Free! He is the younger brother of Seijuro Mikoshiba and Isuzu Mikoshiba and a high school student at Samezuka Academy.
He is an excellent swimmer, doing well in backstrokes, which is why his brother Seijuro predicts that he would soon become the team's most 'fearsome new face.' He has a relaxed and happy-go-lucky mindset and enjoys being around girls.
He imitates his brother quite a bit, to the extent of having a crush on Gou Matsuoka at first sight, just like Seijuro!
33. Marika Tachibana (Nisekoi)
Marika Tachibana is one of the protagonists of the Nisekoi anime and manga. She is Raku's self-proclaimed fiancée as well as the daughter of a known police commissioner.
She is extremely vocal and upfront, especially to Raku Ichijo, boldly claiming to him that there could be no other girl as suitable as her, for him.
She is often seen with high spirits and optimism, often coming across as overconfident to those around her but also showing excellent composure in critical situations.
However, in front of her mother, her walls seem to come down and she is seen to be desperate and hopeless.
She follows every word her mother says, even if it means hurting others.
32. Rin Hoshizora (Love Live!)
Rin Hoshizora was the protagonist in Love Live! She studied at Otonokizaka High School, in the first grade. Rin is a member of lily white, which was a sub-unit of µ's.
Although her image was yellow, she was mostly represented using lime-green and teal. She has been friends with Hanayo Koizumi ever since they have been little children.
She's athletic by nature and also a huge optimist about all things in life. Rin is a cat person and is often seen behaving like them as well; doing the signature curved mouth look of cats, meowing at the end of sentences, or simply showing her excitement and happiness about something.
31. Kazuma Kuwabara (Yu Yu Hakusho)
Kazuma Kuwabara better known by his last Kuwabara only, is one of the protagonists of the Yu Yu Hakusho series, along with Kurama, Yusuke Urameshi, and Hiei.
He is Shizuru Kuwabara's younger brother. He also hopes to become Yukina's lover. He's mostly described as stupid and ugly, although extremely loyal, with a great sense of humor and a strict code of honor which he always sticks to; willing to do whatever it takes, for love and his friends.
However, he is also quite reckless, and clumsy has a bad temper and tends to get a little rude sometimes.
30. Kyoko Mogami (Skip Beat!)
Kyoko Mogami is a member of the Love Me Section, along with Chiori Amamiya and Kanae Kotonami. She was also seen in the hit drama series, Dark Moon, playing the role of the Notorious Mio Hongo.
She currently stars as Natsu Kitazawa in the series titled Box 'R.' While she does have a fun and joyful personality, there is a dark past that she likes to hide.
She masks an angry and vengeful personality within herself, one that had managed to escape when she found out that her childhood friend and crush Sho Fuwa was coming to meet her not because he loved her too but because he wanted to keep her as a maid to serve him.
29. Yuzuru Yamai (Date a Live!)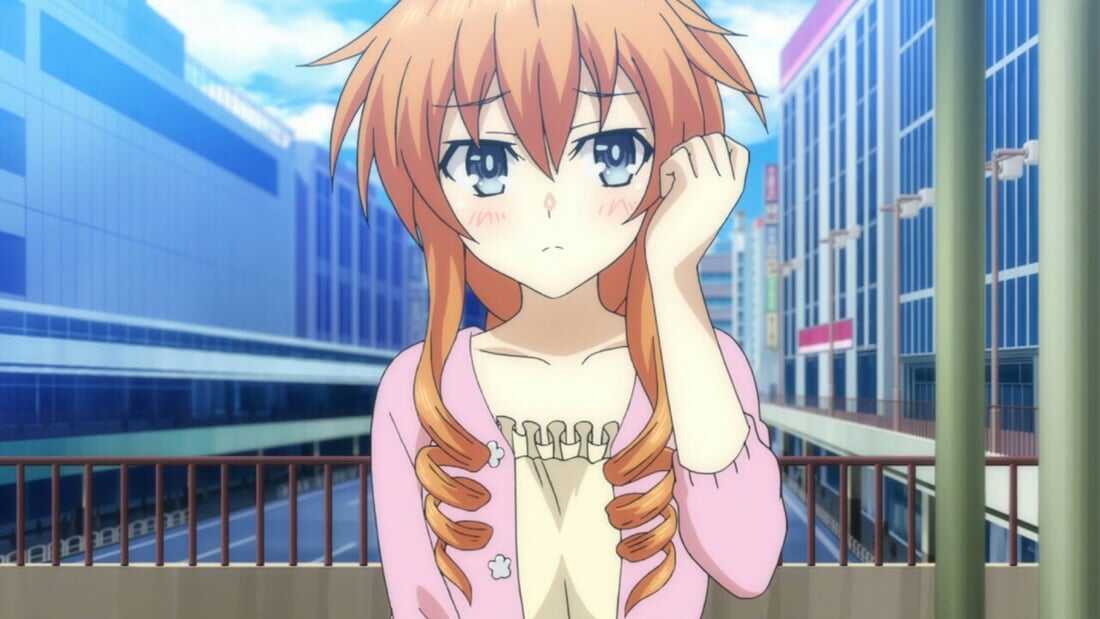 Yuzuru Yamai is the female protagonist of Pairing Stories – Shido and Yuzuru as well as one of the main characters of Pairing Stories and Date a Live series.
She too is a spirit along with her sister Kaguya and her codename is 'Berserk.' In the Date, a Live series, both she and her sister Kaguya are the fifth spirit appearing in the series and are also the fourth spirit being sealed by Shido.
Her speaking pattern is similar to a robot and often chooses to speak in a third-person perspective.
28. Saori Takebe (Girls & Panzer)
Saori Takebe is a radio and machine gun operator working with the Anglerfish Team as well as one of the five main leads of Girls and Panzer. She studies in her second year and is from Ooarai Girls Academy.
She is primarily known for having a very cheerful and bubbly personality, and she claims to have expert knowledge of all things related to the art of romance and love, even though she hasn't dated anyone, despite her charming and enthusiastic nature.
Saori is also quite popular amongst the first-year students belonging to the Rabbit Team, and she usually acts like an older sister to them.
27. Ichiya Vandalay Kotobuki (Fairy Tail)
Ichiya Vandalay Kotobuki is an ace belonging to the Blue Pegasus Guild along with being a leader of The Trimens.
He is a womanizer by nature, similar to his group but unlike his other group members, he isn't what you'd call 'handsome' even though he tends to consider himself so.
The Trimens refer to him as an Aniki or master and respect him immensely because of his brooding and intense personality which is why the others in the guild tend to have a very low opinion of Ichiya.
He loves perfumes and has a habit of sniffing the scent on others, especially women, which is why he often comes across as creepy and invasive.
26. Misty (Pokémon)
Misty is a character who has been seen in the Pokémon series right from the very first episode, wherein she saves Ash by fishing him out of a lake while he was trying to escape a flock of Spearow.
She is also the Cerulean City Gym Leader, a hereditary position that she had inherited from her older sisters.
She has an inferiority complex, often being referred to as the 'runt' by her sisters, who have themselves created a group called 'The Three Sensational Sisters.' She specializes in water-type Pokémon and deeply admires Lorelei, an Ice-type Pokémon trainer.
25. Hiroto Maehara (Assassination Classroom)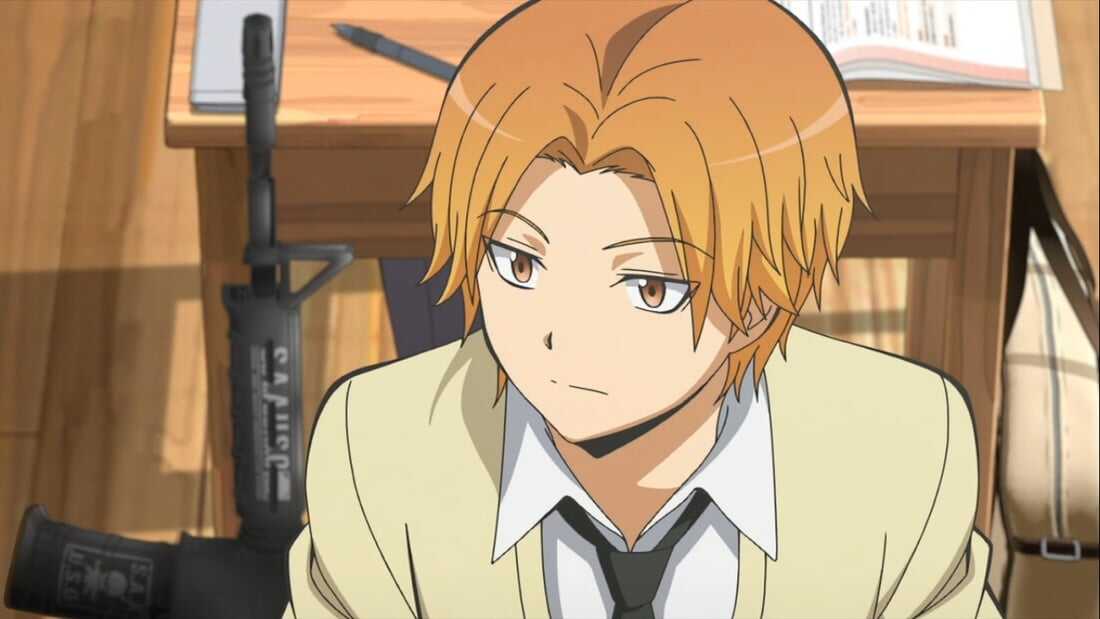 Hiroto Maehara is a student of Kunugigaoka Junior High School, in Korosensei's class 3-E. While he is a nice guy, he is also a complete playboy.
He holds a "live in the moment" attitude, which is why even getting dumped by Kaho Tsuchiya didn't bother him as much as it should have.
However, he is also quite caring and never picks on anyone who may be weaker than him. Hiroto is also honest by nature and tends to show strong reactions to things.
He is also a hit amongst the girls in his class.
24. Koala (One Piece)
Koala happens to be a former slave who was helped free by Fisher Tiger's rampage on Mary Geoise. She had managed to reach her hometown by sailing with the Sun Pirates.
She also became a part of the Revolutionary Army and eventually became a Fish-Man Karate assistant instructor and then a high-ranking official, currently working along with both Hack and Sabo.
Having been a slave initially, Koala had the slave lifestyle well ingrained within her, which is why three years after being set free, she felt apologetic and promised never to cry or stop working.
23. Jugo (Naruto: Shippuden)
Jugo is a shinobi belonging to an unnamed clan. He had been held at Orochimaru's Northern Hideout and was said to have gone to him out of his own free will, expecting Orochimaru to cure him of all his rage.
He eventually got recruited to be a member of Sasuke Uchiha's group; Taka. Jugo is initially seen to be quite bloodthirsty but Karin notices that this behavioral trait of his only comes through when he is angry and enraged because Jugo himself was unwilling to kill anyone and was in reality quite gentle.
It was his compassionate nature that enabled him to quickly gain the trust of animals, which is also why he hated anyone who hurt animals.
22. Yui Kiriyama (Kokoro Connect)
Yui Kiriyama was a classmate of Aoki as well as a member of the Student Cultural Society. She's quite tiny but has a black belt in karate, having won multiple tournaments right from middle school.
She has a certain fondness for all things cute, which is why her room is filled with dolls and pretty accents.
She suffers from androphobia (fear of men), although she tries to keep it a secret. Yui has a very spirited personality and enjoys expressing her emotions with utmost honesty and clarity, while also being sweet and kind to all around him.
21. Ricotta Elmar (Dog Days)
Ricotta Elmar is a Chief Researcher at the National Research School of Biscotti. She has been named after a special kind of Italian whey cheese.
She is extremely intelligent by nature and is a friendly and curious individual, which often ends up getting the better of her in multiple situations.
She has quite a few friends among the Knights of Biscotti. Machinery intrigues her a lot, especially those that she has no idea of but wishes to analyze.
Ricotta has a habit of finishing her sentences by adding 'de arimasu.'
20. Momoka Kibitsu (SKET Dance)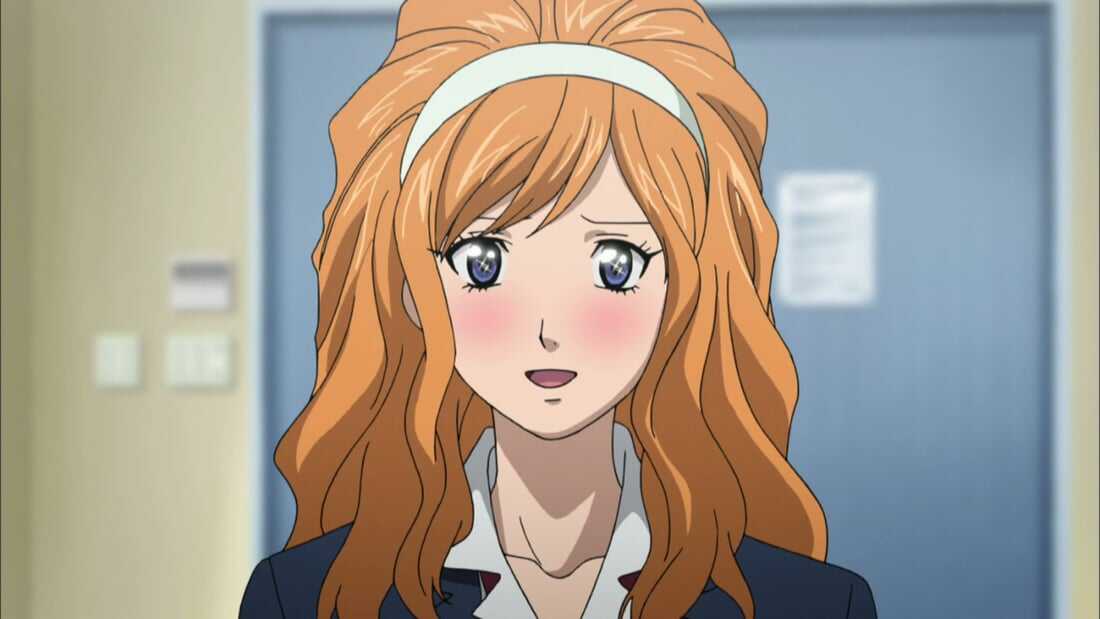 Momoka Kibitsu is a delinquent who had once posed as the famous 'Onihime' only to get defeated by Himeko, the real one.
She is very hot-blooded while being kind, and helpful. By nature, she is quite considerate of those around her and passionate about all she does.
Momoka is a shy girl who works hard to try and hide her cuteness behind her delinquent attitude. However, she is also highly talented, having a talent for acting, singing, and voiceovers.
She has a people-pleasing nature and tries her best to reach the expectations of those around her through hard work and dedication.
19. Fallon (Sirius the Jaeger)
Fallon is a supportive character from Sirius the Jaeger. He is a tough and muscular Irish-American guy with a laid-back attitude.
He is also quite talkative for a 'Jaeger' and his fighting style is pretty similar to close-range combat. Fallon is an expert in setting traps for vampires.
He has an older brother attitude, which is why he is often seen treating his younger teammates like they are his younger siblings.
He is huge and holds superhuman strength, having managed to separate a train and wagon.
18. Akatsuki Kain (Vampire Knight)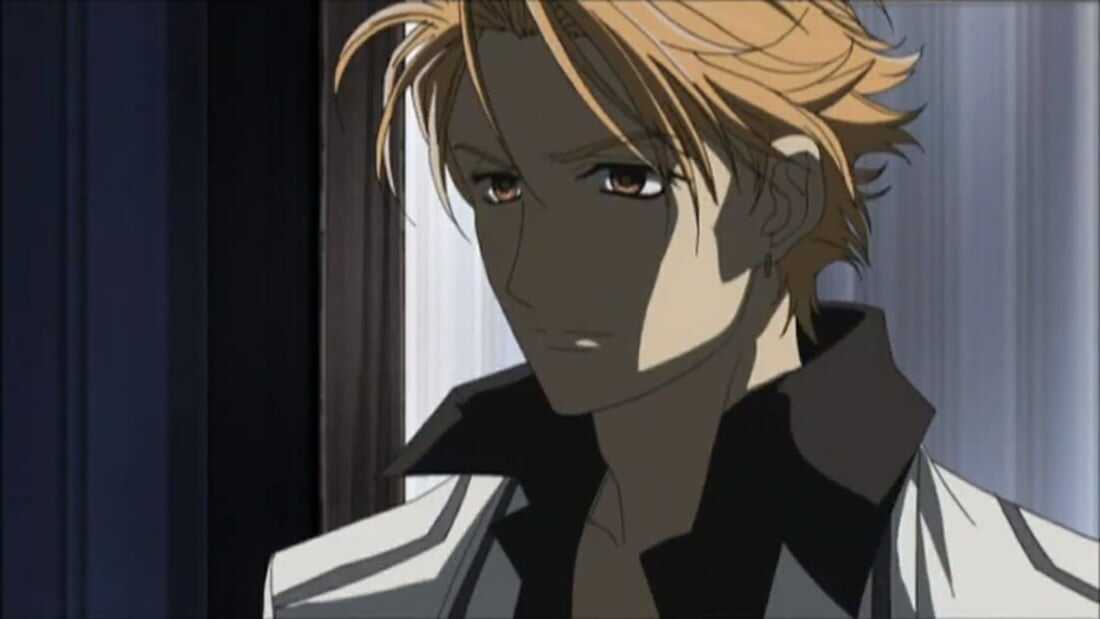 Akatsuki whose name means 'dawn' or 'day-break' is nicknamed Wild by multiple girls from Day Class, as he chooses to wear his shirt unbuttoned.
However, his nickname is a complete contrast to his mellowed personality. Akatsuki is an incredibly perceptive person, often seen to be quite sensitive to the feelings of others.
He is also extremely loyal and protective, doing whatever it takes to ensure that his friends never feel betrayed.
He belongs to a noble family that was pro-monarchy, and he's extremely close to his cousins.
17. Sora Takenouchi (Digimon Adventure)
Sora Takenounchi is a DigiDestined, who is partnered with Biyomon and is also the bearer of the Crest of Love.
She is extremely kind, responsible, and caring by nature, always going out of her way to help others in any way she can; quite similar to her mother.
She is a tomboyish preteen, from how she dresses and from her hobbies. While she does have low self-esteem, considers herself unloved, and often criticizes herself without reason.
However, throughout her journey in Digital World, she begins to learn to love herself and also feel appreciated, because of her friends.
She also becomes more feminine by nature and ends up becoming a laid-back and easy-going teenager.
16. Mito Freecss (Hunter x Hunter)
Mito Freecss is the foster mother of Gon Freecss and also the cousin of Ging Freecss. Being Gon's foster mother, she is very protective of him, ever since he was a baby, which is why he doesn't like the idea of Gon following his father's footsteps of becoming a Hunter, although she eventually does agree to it.
She is quite patient and puts up with all of Gon's faults often tending to him well. She has a habit of getting embarrassed easily, especially when her grandmother informed Gon about how Mito would always tend to get lost when young.
15. Risa Koizumi (Lovely Complex)
Risa Koizumi is Atsushi Otani's girlfriend and is seen to be a loud and impulsive character who tends to get embarrassed by adult discussions, such as dating, kissing, and the like.
Although she looks quite confident on the outside, she has a general feeling of inferiority regarding her height and a general lack of girly attitude and demeanor.
While her height wasn't a matter of concern to her ever, it was only when her crush Suzuki mentioned that he didn't see her as a girl, merely for her height that it started bothering her.
14. Nora Valkyrie (RWBY)
Nora Valkyrie is a former student of Beacon Academy and a Huntress. She is a current member of Team JNPR and a former member of Team RNJR.
Her choice of weapon is Magnhild, which is a hammer that can be used as a grenade launcher as well.
Her semblance is High Voltage and that allows her to absorb electricity to send to her muscles, making her more powerful.
She is happy-go-lucky by nature and a playful young woman who is primarily known for her crazy enthusiasm. However, she also has a fluctuating mood that often causes a nuisance to those around her.
13. Escanor (The Seven Deadly Sins)
Escanor from The Seven Deadly Sins is Lion's Sin of Pride. He is the former second prince belonging to the Kingdom of Castellio and known throughout the Liones Kingdom as 'The Strongest Holy Knight.'
His most sacred treasure is the 'Divine Axe' while his inherent power is referred to as 'Sunshine.' This was responsible for making him known far and wide for gaining immense power during the day, but gradually growing weak with the setting sun, and turning frail, weak, and submissive by the time night falls.
His personality is ever-changing, depending on the time of the day it is, and depending on the strength he has within him.
While the day sees him as boastful and arrogant, nightfall sees him be extremely polite and submissive.
12. Hakaze Kusaribe (Zetsuen no Tempest)
Hakaze Kusaribe is one of the main characters of Zetsuen no Tempest. She is the head of the Kusaribe Clan, often referred to as the Magician of Genesis.
She is tasked with protecting the great 'Tree of Genesis' which is a source of magic that is used by members of her clan.
By nature, Hakaze is a determined girl but that often makes her rude and extra frank to those around her.
However, she is also someone who stays true to her words and her soft side comes to the fore when she finally gets to meet Yoshino, for whom she develops feelings only to eventually get her heart broken as he has a girlfriend already.
11. Chiyo Sakura (Monthly Girls Nozaki-Kun)
Chiyo Sakura is the female protagonist in Monthy Girls' Nozaki-Kun. She is a student belonging to Roman Academy. She is a crazy shoujo manga fan, who happens to be hopelessly in love with Umetarou Nozaki, who is a creator of a manga that she likes.
Coincidentally, she finds out that he happens to be a classmate of his. She tries to pursue her feelings and confronts him, but is unable to confess her true feelings for him.
She ends up becoming his manga assistant instead, filling in betas, hoping to someday find the courage to explain what she truly feels to him.
10. Erina Nakiri (Shokugeki no Soma)
Erina Nakiri is one of the heroines as well as an occasional rival of Soma Yujihira from Shokugeki no Soma.
She wields the best palate in the world and belongs to the illustrious Nakiri family. Erina is a notch above everyone else in her class and is considered the top prospect at the 92nd Totsuki Generation, along with being a former 10th seat of the Elite Ten Council.
After a rebel alliance's victory in the Regimental Shokugeki, she is formally appointed as the Headmaster of Totsuki Academy by Soma and her grandfather, Senzaemon Nakiri, who was a former headmaster himself.
9. Junichiro Tanizaki (Bungou Stray Dogs)
Junichiro Tanizaki is the older brother to Naomi Tanizaki, who is the owner of the ability, Light Snow. He is also a member of the Armed Detective Agency.
While he is mostly considered average in comparison to all the other members of the Agency, he isn't as eccentric or loud as the others.
Nonetheless, he does follow along with their crazy shenanigans, especially adhering to the instructions given by senior members such as Doppo Kunikida.
He has an excellent aptitude to adapt according to his surroundings and he manages to complement that with his illusory abilities.
As an agent, he is mostly sent for reconnaissance missions.
8. Shirley Fenette (Code Geass: Lelouch of the Rebellion)
Shirley Fenette is a senior school student at the Ashford Academy. She is mostly seen to be cheerful and caring while also being highly extroverted, intelligent, and outgoing.
She is a part of the swimming club and a member of the student council, which is why she is both physically and socially active.
She is genuinely concerned about Lelouch, for his gambling ways with the nobles and actively expresses his worries and concerns throughout the series primarily out of her affection and love towards him.
7. Gildarts Clive (Fairy Tail)
Gildarts Clive is known as one of the Fairy Tail Guild's S-Class Mages, it is Ace as well as its most famous Mage from back in the day.
He was the Guilds' fifth Guild Master and the father of Cana Alberona. He is a tall and masculine-looking man, having a physical deformity; a missing left arm and left leg, that he replaces initially using wooden prosthetics and eventually with an armored knee-guard as a functioning knee joint.
He is a laid-back and easy-going person who is mostly oblivious to all that's happening around him. He also tends to break through walls along with his Crush instead of opting for a door.
6. Rangiku Matsumoto (Bleach)
Rangiku Matsumoto is a lieutenant in the 10th Division Gotei 13 and serves under Captain Toshiro Hitsugaya. She is mostly seen as a slacker who is unwilling to do paperwork and would instead enjoy a good drink or two.
She is extremely proud of her looks and overall appearance, often complimenting herself and her features, much to the embarrassment of those around her.
However, she is also quite easy-going and free-spirited, which is a sharp contrast to Hitsugaya, but the two make a good pair nonetheless.
While Rangiku is somewhat self-centered, she is not averse to the feelings and emotions of others and can be serious if the situation demands.
5. Rena Ryuugu (Higurashi No Naku Koro Ni)
Rena Ryuugu is one of the protagonists of Higurashi No Naku Koro Ni. She is in the same grade as Keiichi and has an obsession with everything cute.
Her parents are fashion designers and had shifted to Ibaraki from Hinamizawa after her birth, for her mother's growing career.
While she does have a sweet and friendly personality, when threatened and angry, she tends to become quite scary.
She is extremely perceptive especially when feeling determined, and tends to read people merely by looking at their faces.
Rena is highly observant by nature which is why she is capable of drawing out strangely accurate hypotheses about crime scenes basis the evidence she sees around.
4. Orihime Inoue (Bleach)
Orihime Inoue is a resident of Karakura Town and a former student at Karakura High School. She is Ichigo Kurosaki's wife and mother to Kazui Kurosaki.
She is an extremely friendly, carrying, and optimistic individual. Even though naïve, she is highly independent and an exceptionally bright student.
Whenever her grades begin to drop, she puts in double the effort to raise them because her relative begins to provide her with less financial support because of the same.
Orihime enjoys clothes with Asian flower prints and comedies and is highly perceptive of people's mental and emotional states.
3. Nami (One Piece)
Nami the 'Cat Burglar' is a navigator of Straw Hat Pirates as well as one of the senior officials of the Straw Hat Grand Fleet.
She is the third member of the crew and was the second to join them, during Orange Town Arc.
She is Nojiko's adoptive sister after both were abandoned and taken in by Bell-mere. She was a former member of Arlong Pirates and had initially joined Straw Hats with the agenda of robbing them to be able to buy her village back from Arlong.
But she chose to join the Straw Hats when they rebelled against her and ended up defeating the Arlong.
Nami dreams of making a map of the world.
2. Ichigo Kurosaki (Bleach)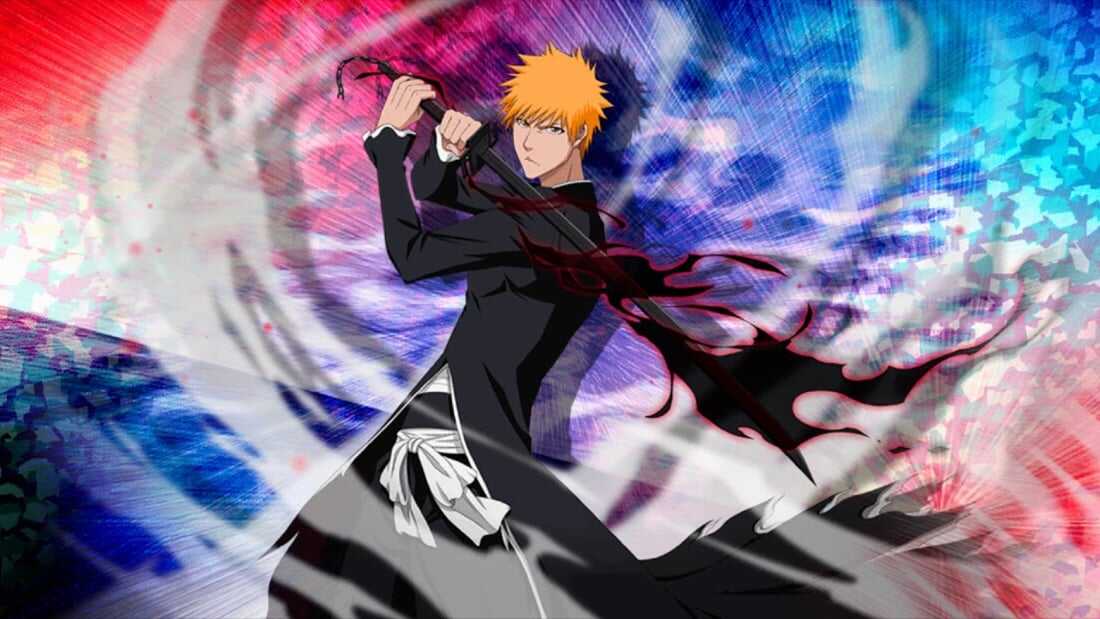 Ichigo Kurosaki is a substitute Shinigami and the son of Masaki and Isshin Kurosaki, and the older brother to Yuzu and Karin.
His wife is Orihime Inoue (who's featured in our list as well). When it comes to intense fights, Ichigo tends to have a complex sense of honor, which is why he consistently tries to seek revenge for all the cruel actions of his opponent.
While he wishes to win all his fights, he always tries to legitimately do them, ensuring that there is no foul play involved, not from his end at the least.
1. Nobara Kugisaki (Jujutsu Kaisen)
Nobara Kugisaki is one of the protagonists of the Jujutsu Kaisen series. She studies in her first year and is a grade 3 jujutsu sorcerer from Tokyo Jujutsu High, who studies under Satoru Gojo along with Megumi and Yuji.
She is a confident and brash girl but with an unshakable spirit. She stays true to herself, irrespective of the circumstances around her.
Nobara takes great pride in herself and her confidence, ensuring no one can influence her, come what may.
Although she seems obnoxious and arrogant to those around her, only the ones closest to her know her true caring and soft nature.
We hope our list of some of the most well-known and much-loved orange-haired anime characters provided you with a good read and you were able to find a few of your favorites here too!
And if you see some new names with interesting personalities, then now might be a good time to give them a watch!