»
Fairy Tail Watch Order [Where To Watch]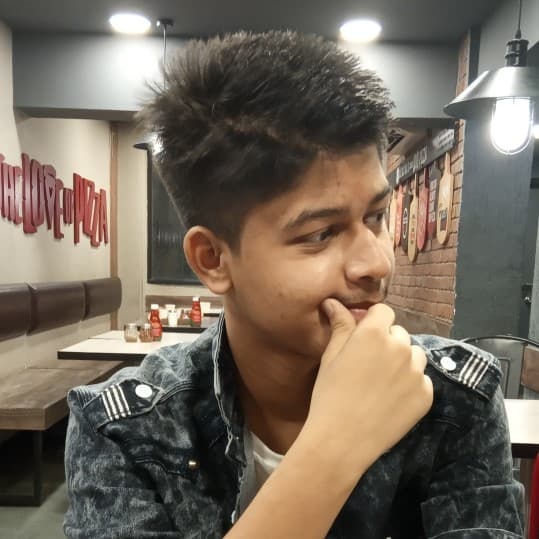 Kay-Posted Dec 31, 2022
---
Fairy Tail is one of the most popular anime of all time. And that explains why fans are absolutely crazy about it. Moreover, this anime is known for having a substantially longer run time. And that's exactly why people tend to get confused about its watch order.
This is why we have created the idea order for all of you Fairy Tail enthusiasts out there. Follow this and you will be able to enjoy this anime in the finest way possible. And if you have watched Fairy Tail before and wish to rewatch it then this is the order in which you should do so.
So without any further ado, let's dive deep into it.
Fairy Tail Chronological Watch Order
Let's take a look at the chronological watch order of the series as it happens to be the sequence in which the events of the storyline took place. This is how you are supposed to watch the anime if you wish to enjoy the story in a systematic manner.
| | | | |
| --- | --- | --- | --- |
| Serial Number | Title | Format (Series/Movie/OVA) | Release Date |
| 1 | Fairy Tail Season 1- Season 2 (Episodes 1-69) | Series | October 12, 2009 |
| 2 | Fairy Tail OVA 1 Welcome to Fairy Hills!! | OVA | April 15, 2011 |
| 3 | Fairy Tail OVA 2 Fairy Academy | OVA | June 17, 2011 |
| 4 | Fairy Tail OVA 3 Memory Days | OVA | February 17, 2012 |
| 5 | Fairy Tail Season 2- Season 4 (Episodes 70-124) | Series | March 14, 2011 |
| 6 | Prologue: The Sunrise | Special | February 15, 2013 |
| 7 | Fairy Tail: Phoenix Priestess | Movie | August 18, 2012 |
| 8 | Fairy Tail Season 4- Season 5 (Episodes 125-150) | Series | April 7, 2012 |
| 9 | Fairy Tail OVA 6 Fairy Tail X Rave | OVA | August 16, 2013 |
| 10 | Fairy Tail Season 6 (Episodes 151-154) | Series | October 6, 2012 |
| 11 | Fairy Tail OVA 4 Fairies' Training Camp | OVA | November 16, 2012 |
| 12 | Fairy Tail Season 6 (Episodes 155-170) | Series | November 3, 2012 |
| 13 | Fairy Tail OVA 5 The Exciting Ryuzetsu Land | OVA | June 17, 2013 |
| 14 | Fairy Tail Season 6 (Episodes 171-175) | Series | March 2, 2013 |
| 15 | Fairy Tail: The First Morning | Movie | February 15, 2013 |
| 16 | Fairy Tail Season 7 (Episodes 176-203) | Series | April 5, 2014 |
| 17 | Fairy Tail OVA 7 Fairies' Penalty Game | OVA | May 17, 2016 |
| 18 | Fairy Tail Season 7 (Episodes 204-233) | Series | October 18, 2014 |
| 19 | Fairy Tail OVA 8 Natsu vs Mavis | OVA | November 17, 2016 |
| 20 | Fairy Tail OVA 9 Fairies' Christmas | OVA | December 16, 2016 |
| 21 | Fairy Tail Season 7- Season 8 (Episodes 234-277) | Series | May 23, 2015 |
| 22 | Fairy Tail: Dragon Cry | Movie | May 6, 2017 |
| 23 | Fairy Tail Season 9 | Series | October 7, 2018 |
Where to watch: Netflix, Crunchyroll, and FUNIMATION
You can enjoy Fairy Tail on platforms like Netflix, Crunchyroll, and FUNIMATION. All these platforms offer amazing quality episodes and encompass almost everything that the anime has to offer. However, the movies from Fairy Tail can only be enjoyed on Netflix.
Fairy Tail Watch Order Based on Release Date
Fairy Tail watch order based on release date is similar to its chronological watch order. With only a few minor changes here and there, the series delivers its story in an appropriate sequence. This makes it convenient for viewers who have watched the series in its release order.
1. Fairy Tail
Fairy Tail starts with Lucy as she tries to get herself into the Fairy Tail Guild. The idea here is that this guild is renowned within the Kingdom of Fiore and anyone who is a part of it is recognized by many.
Fortunately for Lucy, she gets in touch with Natsu Dragoneel and that gives her an edge over everyone else. This allows her to form a squad and progress in this magical realm. And while the squad that she formed was accidental, the entire journey is going to be fun with all these characters trying their best to enjoy the beauty of their wizard and mage lifestyle.
2. Fairy Tail OVA
Fairy Tail OVA starts with a lot of interesting stuff. This entire OVA series consists of 5 episodes that happen to have multiple stories flowing together. This includes traveling through space and time, getting some strange clients with their strange requests and so much more.
This OVA series is filled with a lot of amazing episodes that you would wanna watch in a certain pattern to have the best experience of the series. And that's what makes this installment so worth it for all of us.
It includes 5 episodes that should be watched on different time stamps.
3. Fairy Tail: Phoenix Priestess
Fairy Tail: Phoenix Priestess starts with a girl named Eclair who has been assigned the task of taking care of a special stone. This stone happens to have a Phoenix inside of it. And that's exactly why this entire series is going to be legendary for the audience.
Because this phoenix encompasses some insane degree of power. And that power is desired by many. This girl has no idea why she was chosen to protect the stone. However, things start to fumble when she comes across the Fairy Tail guild.
Like it or not, the Fairy Tail guild is in some serious trouble. And it would be tough for them to even have a chance out of it.
4. Prologue: The Sunrise
Prologue: The Sunrise starts with the background for the movie mentioned above. The entire segment is focused on Eclair and her life as she is assigned the task of protecting the Phoenix Stone. There's a reason why people look up to this segment.
After all, there are people out there who just can't help but wonder how Eclair came in contact with this stone. Although she doesn't like magic, she does like this stone as an ornament. And that's where the journey begins for both of them as they walk across the Kingdom of Fiore with the intent of reaching the place that the stone happens to guide her to.
5. Fairy Tail X Rave
Fairy Tail X Rave starts with a crossover between two incredible series. That being Fairy Tail and Rave. This is going to be a mesmerizing experience for the audience as the characters part of these stories happen to meet each other and have interactions while paving their way to their own objectives.
Not only that but Fairy Tail X Rave is an episode that will shape the way you look at the anime altogether as it gives us insights into character traits that we might haven't even imagined before.
This is what makes the show so captivating for the audience. There's a reason why people love this installment so much.
6. Fairy Tail OVA (2016)
Fairy Tail OVA from 2016 is a set of 3 episodes that will entertain the audience to the core. The show talks about a situation where a dispute has occurred between the members of the guild and the only way to settle it is Rock-Paper-Scissors.
This is why things get interesting for the audience. In the very next episode, we will be seeing a face-off between Natsu and Mavis. Moreover, if you watch the last episode, you will be able to enjoy the Christmas-themed episode that will entertain you from a completely different angle.
All these episodes add more layers to the show and make them so much more interesting and fun.
7. Fairy Tail: Dragon Cry
Fairy Tail: Dragon Cry starts with the story of an artifact called Dragon Cry. And let's just say that this piece contains some unreal degree of power within it. There's a reason why people look up to the show and the movie altogether.
This anime is absolutely unreal with its story as we will see a battle between two kingdoms. The Kingdom of Fiore might have to go up against the Kingdom of Stella. And this isn't going to be easy because the latter happens to have the Dragon Cry at the moment.
Things will get interesting and you will experience a raging battle as warriors from both Kingdoms will be trying their best to secure the Dragon Cry and make it out alive and victorious.
Fairy Tail Filler Episodes List
Fairy Tail did have a lot of filler episodes during its runtime. And that's why fans tend to look for filler lists, in order to skip the ones that don't contribute to the main storyline.
Therefore, if you are someone who wishes to enjoy this anime without having to worry about fillers then here's a list of all the filler episodes in Fairy Tail.
| | |
| --- | --- |
| Filler Episode Name | Filler Episode Number |
| Natsu Devours a Village | 9 |
| Changeling | 19 |
| Special Request: Watch Out for the Guy You Like! | 50 |
| Natsu vs. Gray!! | 70 |
| Friendship Overcomes the Dead | 71 |
| A Fairy Tail Wizard | 72 |
| Rainbow Cherry Blossoms | 73 |
| Wendy's First Big Job!? | 74 |
| 24-Hour Endurance Road Race | 75 |
| The Magic Ball | 125 |
| True Scoundrels - The Butt Jiggle Gang | 126 |
| The Terror of Invisible Lucy! | 127 |
| Father's Memento | 128 |
| Turbulent Showdown! Natsu vs. Laxus | 129 |
| Target: Lucy | 130 |
| The Fury of Legion | 131 |
| Key of the Starry Heavens | 132 |
| Travel Companions | 133 |
| Labyrinth Capriccio | 134 |
| Footprints of the Myth | 135 |
| True Scoundrels, Once Again | 136 |
| Defying Calculation | 137 |
| The Course of the Holy War | 138 |
| Time Begins To Tick | 139 |
| Enter the Neo-Oración Seis! | 140 |
| Get the Infinity Clock! | 141 |
| Dissonance of Battle | 142 |
| Anti-Link | 143 |
| Despair Unleashed | 144 |
| Real Nightmare | 145 |
| Time Spiral | 146 |
| To the Infinity Castle! | 147 |
| Angel Tears | 148 |
| I Hear the Voice of My Friend | 149 |
| Lucy and Michelle | 150 |
| Welcome Back, Frosch | 202 |
| Moulin Rouge | 203 |
| Full Effort Hospitality! | 204 |
| Signal of Rebellion | 205 |
| Library Panic | 206 |
| Hisui Rises! | 207 |
| Astral Spiritus | 208 |
| Wendy vs. Aquarius - Let's Have Fun in the Amusement Park! | 209 |
| Guild Deck vs. Celestial Deck | 210 |
| Gray vs. Cancer! Dance Battle! | 211 |
| Juvia vs. Aries! Desert Death Match! | 212 |
| Erza vs. Sagittarius! Horseback Showdown! | 213 |
| Natsu vs. Leo | 214 |
| Ophiuchus, the Snake Charmer | 215 |
| When the Stars Fall | 216 |
| Celestial Spirit Beast | 217 |
| Believe | 218 |
| What a Pure Heart Weaves | 219 |
| 413 Days | 220 |
| The Labyrinth of White | 221 |
| Transform! | 222 |
| It's Kemo-Kemo! | 223 |
| The Place You Came To | 224 |
| Lightning Man | 225 |
| Fairy Tail of the Dead Meeeeeeeeen | 226 |
| Fairy Tail Zerø: Treasure Hunt | 268 |
Top Rated Episodes of Fairy Tail
Being a long-running anime, Fairy Tail is bound to have a ton of incredible episodes under its belt. And out of the 328 episodes offered by the series, here are the top 5 that you should be most excited about.
And just in case you are rewatching the anime then make sure to watch these episodes at all costs.
1. My Name Is…
This episode happens to have a lot of things happening at once. Firstly, we have August who wishes to understand the love between a parent and a child. Gildart happens to be enraged because of his actions.
On the other hand, Natsu and Zeref are continuing their battle. And a sudden entrance changes the course of the show.
2. Memoirs
Memoirs focus on the story of a boy who lost his family. And this event took place roughly 400 years ago. Therefore, this man began his quest and in the process, ended up getting cursed by God Ankhseram.
His life will shake your perception of Fairy Tail altogether.
3. Natsu vs. Zeref
The epic battle between Natsu and Zeref is the key point in this episode. Both of these individuals are more than capable to win it. However, it is going to be a competition of skill and strength.
The one who manages to prevail victoriously will be respected by anyone and everyone.
4. Mavis and Zeref
Mavis finally opens up and reveals the truth about herself, her past, Fairy Tail, Zeref, etc. And this entire revelation results in some good news for our girl. However, things will get a bit rough in an unexpected change of events.
And that's why this duo will be carrying this episode on their own.
5. Dearest Friends
This episode is said to be the final one from the original series. And what Natsu does in this episode is absolutely unreal. He captures everyone's feelings as firepower and unleashes a final blow that will astonish everyone around him, including the viewers.
FAQs
1. Are there only 9 seasons of Fairy Tail?
The final season of Fairy Tail happens to be the ninth one and it deals with a lot of ups and downs that took place in the series. The season was directed by Shinji Ishihira and animated by Cloverworks.
2. Is Fairy Tail 2009 and 2014 a remake?
Fairy Tail 2014 is a direct sequel to the original Fairy Tail that aired on TV from 2009 to 2013. This is why fans appreciate the 2014 version of this anime so much as it offers new content for the viewers while keeping the old cast in place.
3. Should I watch Fairy Tail zero before Fairy Tail?
Fairy Tail Zero is all about the inception of the Fairy Tail guild. Therefore, it wouldn't really affect your overall experience, even if you watch Fairy Tail Zero before the original series. It is advised that this installment is experienced on the basis of convenience.
4. Can I skip Fairy Tail filler?
The answer is Yes. Filler Episodes don't contribute anything significant to the overall story. They are meant to stall time until the manga catches up. And that's why, if you wish to skip the filler episodes, you can rightfully do so.
5. Does Lucy have feelings for Natsu?
Yes. She did come to terms with her feelings for Natsu. And although Natsu, being the airhead that he is, was a bit ignorant of her feelings, she did confess it to him and soon enough, they were both together.