»
Jesse Stone Movies In Order [Chronological Watch Order]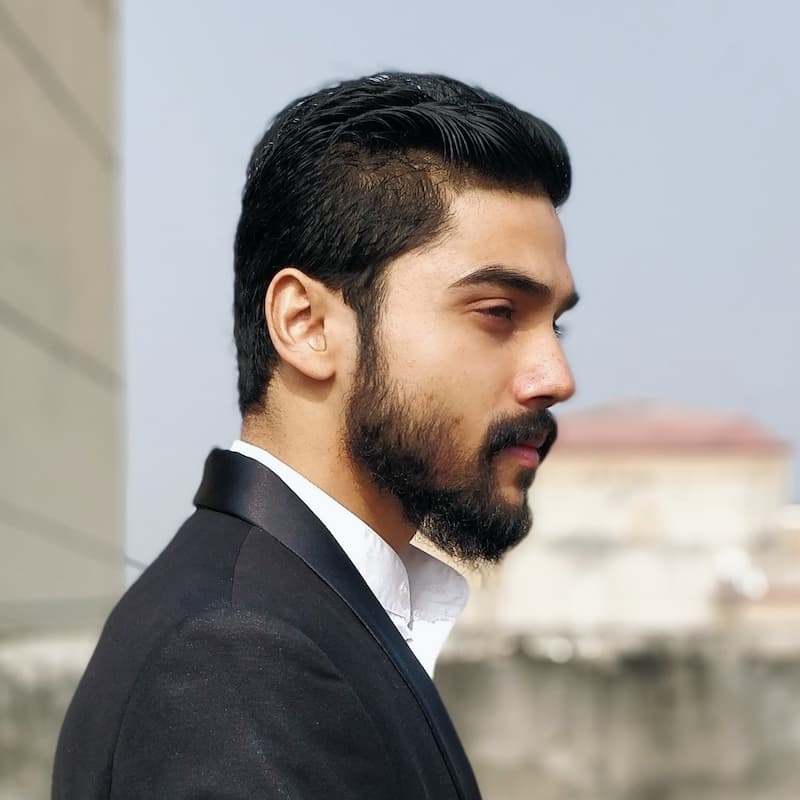 Shivam-Posted Jan 11, 2023
---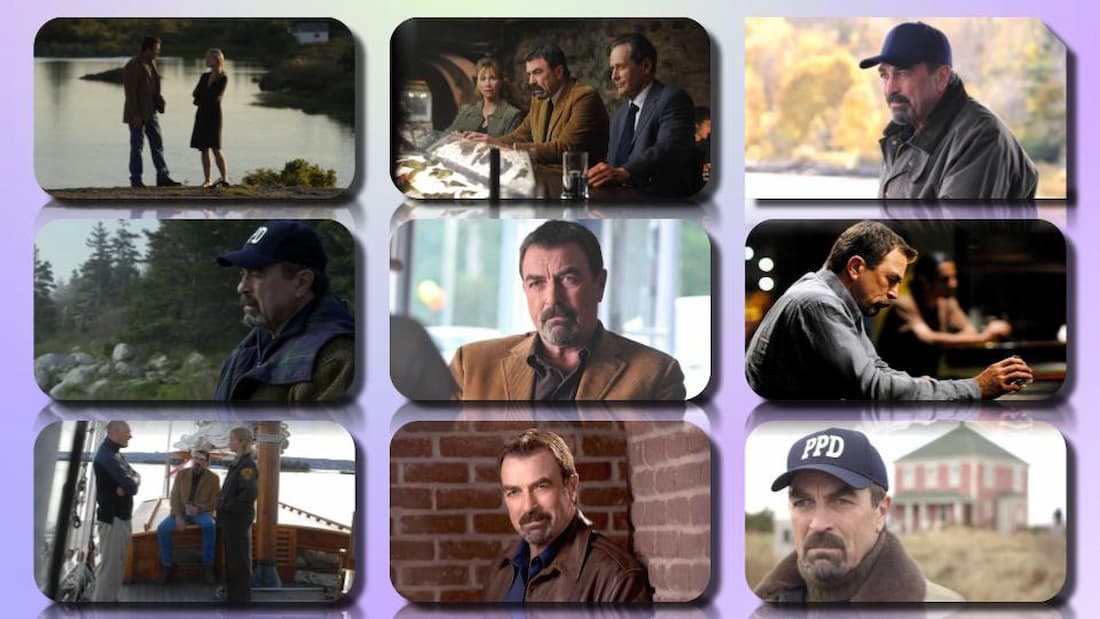 We are not going to assert that watching a disturbed detective solve cases in a picturesque location where all is not as it seems is a refreshing story idea. However, trust Tom Selleck's Jesse Stone to make this trite summary as fascinating and deep as possible.
The films in the Jesse Stone series follow the titular character as he tries to solve crimes in the small town of Paradise, Massachusetts. The well-written and well-acted features make you root for Tom Selleck's character every step of the way while offering a complex look at human relationships and the darker side of human nature.
Whether you are an admirer of the actor's work or not, these movies, which are based on the detective novels by Robert B. Parker, are a great way to spend your evening.
Needless to say, they continue to hold your interest from beginning to end, all thanks to Stone's investigations that go on to shed light on the shady side of the seemingly idyllic town.
It would be safe to say that these titles are credited with keeping Selleck busy after his long career on television. While the first feature was released back in 2005 on CBS, its success warranted follow-ups for a solid decade, with the possibility of another movie in the future.
Therefore, we promise to update this story whenever a new Jesse Stone movie is released.
| | |
| --- | --- |
| Title (In chronological Order) | Release Year |
| Jesse Stone: Night Passage | 2006 |
| Jesse Stone: Stone Cold | 2005 |
| Jesse Stone: Death in Paradise | 2006 |
| Jesse Stone: Sea Change | 2007 |
| Jesse Stone: Thin Ice | 2009 |
| Jesse Stone: No Remorse | 2010 |
| Jesse Stone: Innocents Lost | 2011 |
| Jesse Stone: Benefit of the Doubt | 2012 |
| Jesse Stone: Lost in Paradise | 2015 |
1. Jesse Stone: Night Passage (2006)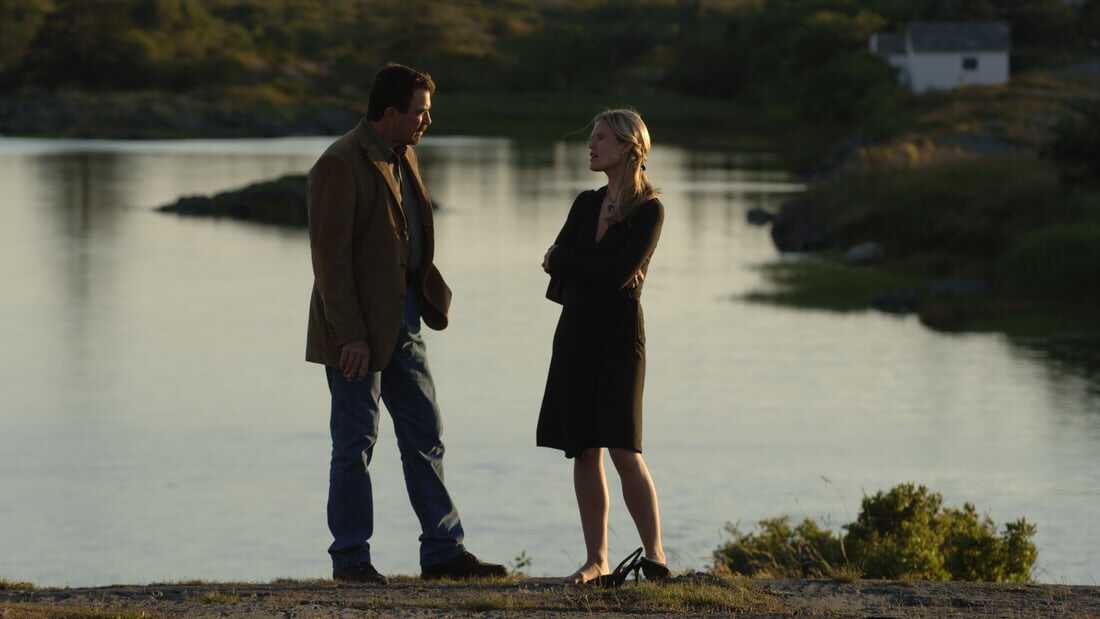 Jesse Stone: Night Passage might be the second movie in the Jesse Stone movie series, but when it comes to its storyline, it serves as a prequel to the first film.
The story commences with Stone getting dismissed and discharged from his work due to his reckless drinking issues while on duty; therefore, making it clear why he was compelled to make the journey from Los Angeles to Paradise, a small town on the Massachusetts coast.
Upon his arrival, he is hired as Paradise's chief of police. Soon after we see him getting engaged in an investigation when the body of the previous police chief, who was forced out of his role, is discovered.
Needless to say, Stone takes the responsibility to prove that his death was not merely an accident; something that eventually gets him embroiled in the murky world of local gangsters who are linked to the Boston mob. "Night Passage" is packed with characters that are brought to life by adroit screen performers such as Tom Selleck, Saul Rubinek, and Viola Davis.
The lattermost stars alongside Sellick as his police colleague in this motion picture which is just as suspenseful and entertaining as the first movie in the series.
2. Jesse Stone: Stone Cold (2005)
Helmed for the screen by Robert Harmon, Jesse Stone: Stone Cold was released in 2005 with Tom Selleck in the leading role. The movie is based on a book by Robert B. Parker, and its success paved the way for Selleck's return for its sequels. "Stone Cold", which is the first Jesse Stone movie in a series of films that Selleck would go on to star in, traces the journey of a small-town police chief, who is investigating the gruesome murder of a young woman.
Even though his seniors make their objections and apprehensions clear, Stone seems more than determined to find the killer and bring them to justice. As its plot implies, Jesse Stone: Stone Cold is an exciting and suspenseful motion picture that thrives on its cast of performers such as Tom Selleck, Jane Adams, and Reg Rogers.
The movie manages to keep you on the edge of your seat from beginning to end, and can even be seen as a standalone feature if you're looking for a firm mystery drama to sit through.
3. Jesse Stone: Death in Paradise (2006)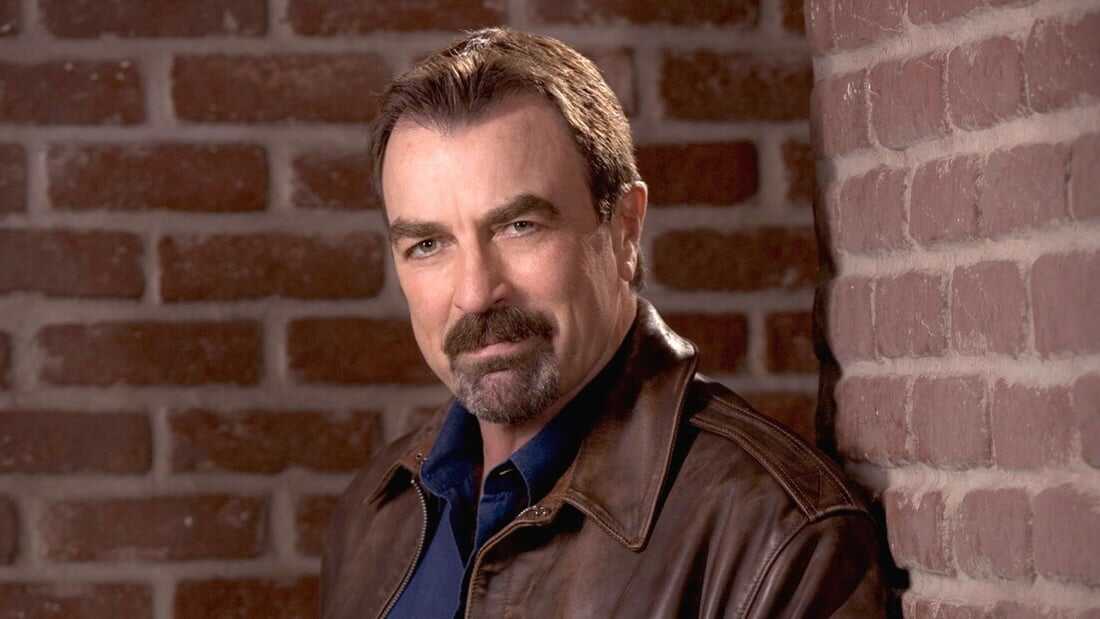 The third motion picture in the series, "Death in Paradise" was released in the same year as "Night Passage." In this gripping mystery drama with plenty of twists and turns, we catch Stone investigating the death of a teenage girl, whose body is discovered floating in a lake.
After the autopsy is done, it is revealed that she was pregnant. Not only but alcohol and muscle relaxers are also found in her body. As Stone continues to dig deeper, he calculates that there is more to the case than what meets the eye.
Before he knows it, he finds himself up against powerful forces that will do anything to keep him from unearthing the truth. While this movie is almost as good as its predecessors, what makes it stand out is the fact that it is also a great character study of a man battling his inner demons while trying to do justice to a rather complex case.
4. Jesse Stone: Sea Change (2007)
A mystery thriller that will keep you guessing until the very end, "Sea Change" is based on Robert B. Parker's novel of the same name, and is the fourth installment in the Jesse Stone movie series.
The story of this film begins where the last one left off, with Jesse coming to terms with alcoholism and trying to stay sober. Since he confesses to his psychologist that he drinks more often and heavily when he doesn't have a case to work on, Stone asks his new colleague, Rose Gammon, to find the list of local unsolved cases.
He then decides to reopen the investigation into a bank robbery case gone horribly wrong. The robbery had, unfortunately, resulted in the death of a bank teller who was being held captive.
However, things get even more cumbersome for Jesse as he gets into a conflict with the city council concerning a recent rape in the small town.
5. Jesse Stone: Thin Ice (2009)
The fifth movie in the nine-film series about a police chief of a small New England town is just as suspenseful and entertaining as the previous features. This film opens with Stone coming to the aid of his colleague, State Police Captain Healy, who is attacked while keeping tabs on his nephew.
Even though the local council doesn't want him to investigate the shooting, he is seen taking matters into his own hands. However, the story soon takes a turn when he is requested to examine a cryptic letter addressed to the mother of a kidnapped kid who was supposedly declared dead.
While he decides not to pursue it so as to not piss off the council again, Gammon, however, is determined to proceed. "Thin Ice" was a huge success upon its release.
In fact, it went on to earn an American Society of Cinematographers Award for Outstanding Achievement in Cinematography, as well as a Canadian Society of Cinematographers Award for Best Cinematography in TV Drama.
6. Jesse Stone: No Remorse (2010)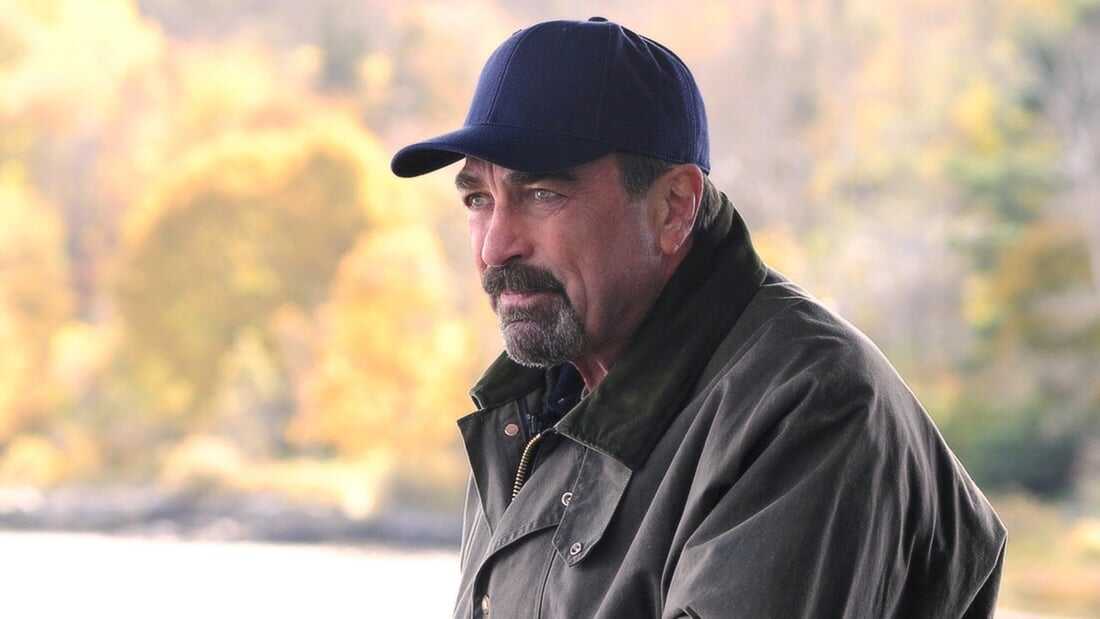 The sixth film in the Jesse Stone series begins with the killing of a young man as he opens his car door in a parking garage at night. However, a curve in the plot pops up when we witness Jesse Stone being suspended from his position as Paradise's chief of police.
Worse still, he is instructed not to contact his colleagues. This pushes him into drinking, much to the worry of Gammon and Healy. Not long after, we find Stone's services being required after a spate of murders in a parking lot rattles the residents.
Therefore, he is hired as a private consultant to Boston police, who have been tasked with investigating the killings. A must-see for the fans of Jesse Stone movies, "No Remorse" is a roller-coaster ride, with plenty of twists and turns to keep you immersed and entertained.
7. Jesse Stone: Innocents Lost (2011)
Based on a script written by Selleck and Michael Brandman, "Innocents Lost", yet again, follows the unemployed Jesse Stone and his relentless struggle with alcoholism. Not only has he been pushed out of his job but he has also been replaced by the town council president's son-in-law, William Butler, who is more concerned with the town's public image than with combatting crime.
While some developments make Stone believe that he might be reinstated one day, Butler does everything in his capacity to get him to give up his "concealed weapon" gun permit.
Fortunately for Jesse, he has managed to prove his worth as a freelance investigator. Thus, he is seen working on two separate murder cases. While the first case revolves around an old pal he had not been in touch with, the other shows him teaming up with Healy as a consultant for the Massachusetts State Police to look into a robbery and murder case.
Thriving on its dose of mystery and suspense, "Innocents Lost" has been diligently directed by Dick Lowry.
8. Jesse Stone: Benefit of the Doubt (2012)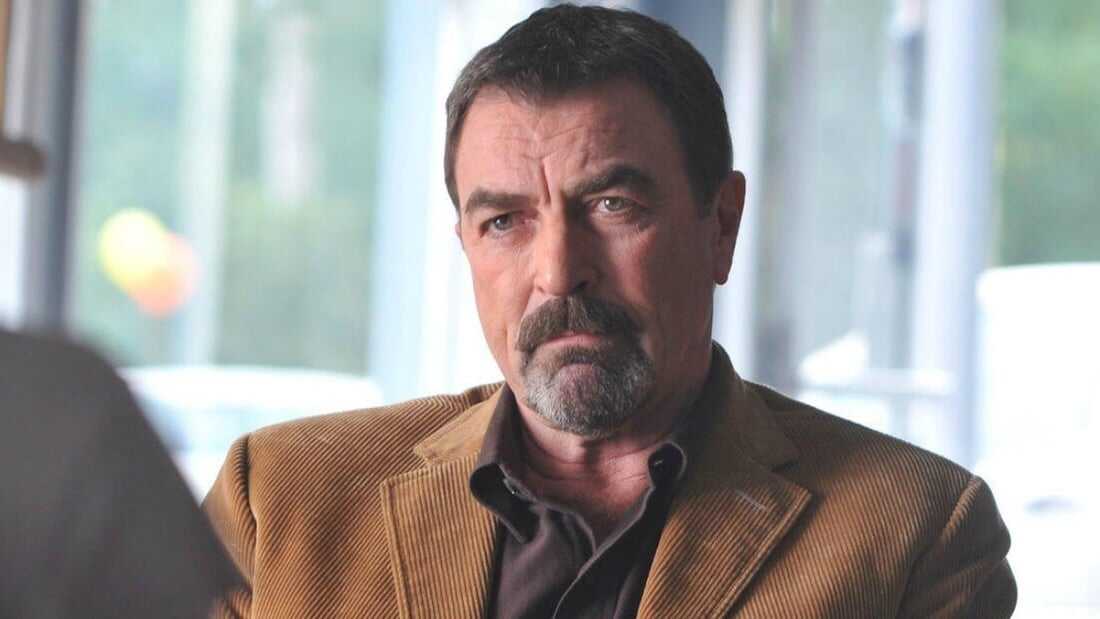 The eighth installment in the Jesse Stone series of nine television films, "Benefit of the Doubt" starts where the last part, "Innocents Lost," culminates. In this movie, we catch Jesse Stone continuing to work as a freelance investigator.
However, we also get to witness chief Butler and officer DeAngelo getting killed in a suspicious police car explosion. The events lead to Stone being temporarily reinstated as the police chief by the town president, Carter Hansen.
We catch him attempting to rebuild his team, starting with his deputy Luther "Suitcase" Simpson and then longtime assistant Rose Gammon. Unfortunately for him, both individuals have moved on to other things in their respective lives after having quit while working under Jesse's replacement.
Needless to mention, Jesse is pretty much left to fend for himself as he goes hammer and tongs at investigating the murders in this exciting and unpredictable feature.
9. Jesse Stone: Lost in Paradise (2015)
By now, Jesse Stone is back in the job of police chief. But, since there is a dearth of important cases in Paradise, he agrees to help out the Massachusetts State Police as a consultant yet again.
Aside from the fact that the small town lacks enough cases, another reason for him joining forces with the Massachusetts State Police is to distract himself from the pain caused by the demise of his beloved pet dog.
Therefore, Stone is seen taking up the role of an unpaid investigator under Lt. Sydney Greenstreet's supervision and is given access to files on several murders in the Boston area.
He starts investigating the murder of a woman named Mavis Davies, who is the alleged fourth victim of a serial killer known as the Boston Ripper. He visits the suspected killer in jail, who insists that he did not commit the fourth crime, but agrees to the first three proudly.
The catch here is that the fourth murder has the earmarks of the Boston Ripper, which, even though excites the average viewer, ends up complicating the matter for Stone and his unit.