»
Top 50 Best Halloween Anime Of All Time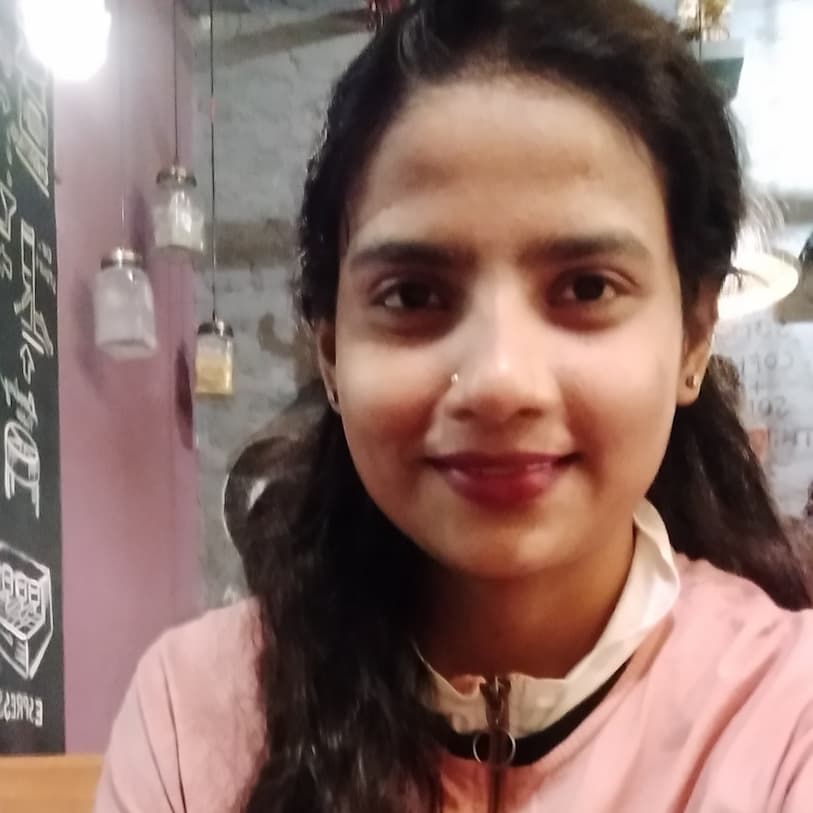 Kumari-Posted Jan 12, 2023
---
Halloween has remained an important part of culture and society which comes with the influence of horror and fantasy. And if we go according to look then sometimes it may become scary while other times it remains funny according to the contemporary period or some other.
But when we consider all these things in terms of entertainment then nothing could be best other than anime as a category. It has all sorts of themes and genres that fit well with Halloween.
Whether it is related to the character, scene, story, design, animation, or art everything can be found in it. To present you best of all the Halloween theme anime, here are the most attractive anime that can inspire you to look at any of these anime's characters in your next Halloween avatar.
So without delay let's jump straightly into top Halloween anime!
50. Angels of Death (2018)
As the name suggests, Angels of Death is sure to have the theme of angels and devils in one anime. It is related to the character Rachel Gardener who is stuck in the basement of a building that appears to be nothing less than a puzzle.
Without knowing why she is there, she meets with a murderer named Zack with whom Rachel tries to leave the building by going to each floor. As the anime progresses, these two characters meet with some twisted people who share some kind of connection with Rachel.
This suspense and the designs of the characters were appreciated with the dark theme. And that's the reason why the horror and psychological flavor make it more suitable for any Halloween theme.
49. Paranoia Agent (2004)
It sounds very strange if any prop or thing appears as a threat to the world but when it comes to Paranoia Agent then it is the main story. The main character Shounen Bat is terrorizing the whole city as he is making victims by beating people with his golden baseball bat.
The first victim of Shounen is a character designer, followed by Maromi. As he is trying to spread terrorism, detectives like Maniwa and Ikari come into the story and start their investigation.
The character and props shine the most in the anime with an ordinary grip. They wear their personality in a very dramatic way which means it is more of a Halloween adaptation.
48. Bleach (2004)
Bleach was released on 5 October 2004 under the genre of action and adventure. But with action and adventure, it has also carried the theme of fantasy which fits well with amazing characters that give the vibe of any Halloween theme.
Ichigo is a high school student who was living an ordinary life until the time his family was attacked by a corrupt spirit named Hollow. After this incident, he met a Soul Reaper named Rukia who was injured while protecting the family Ichigo, thus becoming a Soul Reaper himself.
He was given the task of hunting down Hollows but with his friends named Inoue, Sado, and Ishida.
47. Ghost Stories (2000)
What if the abundance of Ghosts comes into existence and tries to take their revenge, it will become nothing less than a mess and nightmare for the people. That's what happened in the anime when years-long ghosts vanished once and are now back in existence to take revenge.
It covers the story of two siblings named Keiichirou and Satsuki who shifted to their mother's hometown after the death of their mother. They were transferred to a school with an old building considered to be haunted.
At first, ignoring all the rumors of ghosts they soon discovered the reality and got indulged in it. The story further progresses with their attempt to survive in the school ghost with their pet cat.
46. School Days (2007)
It is a harem school drama that comes with a melancholic tone. Makoto Itou has noticed a girl from freshman year named Kotonoha. He immediately fell in love with her beauty and try to approach her but never got that encouragement.
Instead of confessing his love for Kotonoha he clicked the photo of her and set it as his mobile phone wallpaper. Soon after, Sekai discovered the love interest of Makoto and tried to set him up with his love.
The story appears to be very sweet and comes with flat characters. The design also appears to be good but when it comes to the psychological flavor then it has something of a different vibe.
45. Yamishibai: Japanese Ghost Stories (2013)
As the title suggests one can guess that there must be any darkness or mystery involved in the story. It is related to a storyteller whose name and origin remain unknown.
He gathers tales but they are not at all ordinary. It follows a series of horror stories that started with a bachelor moving into an apartment. Every story told by the storyteller appears to be sick and terrifying which can be seen in the reaction of the audience.
The best thing that stands out in anime is the storytelling and animation. It has amazing visual aspects however, the characters remained flat.
44. Nyanpire (2011)
Nothing could best fall in the syllabus of Halloween other than vampires and blood and a scary background with a black cat. And that's what this anime provides in the main plot.
It is a heartwarming story about a black cat. This black cat once got blood from a vampire and was later on taken by a girl whose name is Misaki.
They both started living with each other and then the story progresses. The art appears to be very simple yet very attractive with amazing sound. The characters are very few with little development which makes it unique.
43. Corpse Party: Tortured Souls (2013)
With a typical teenage story where friendship values the most in life, anime starts with 9 students. All the students in the high school tried to make their friendship forever by doing some sort of ritual with small dolls made of paper.
Unknown to the reality of rituals which is connected to Heavenly Host Academy, the students got trapped in an alternate dimension. They need to work together to find the solution otherwise they will be damned forever.
The theme of sacrifice, horror, the devil, and heavenly things makes it appear quite dark and gloomy. And that's the reason why it fits well under the category of best Halloween anime.
42. School-Live! (2015)
Another school drama coming with the value of friendship is School-Live. It is related to Yuki Takeya who always takes care of the School Living Club. This club has other characters called Wakasa, Ebisuzawa, Sakura, Naoki, and a dog.
The only rule that is important for this club and the members is to live their entire lives on the school ground. It comes with the theme of independence and self-determination in high school life.
Coming to its Halloween theme then rather than going with a dark or vampire theme, it comes with the light one but more of a psychologically driven thing. It appears with aesthetic qualities which can be seen in the characters and also in the design.
That's the reason why the characters of this anime were adapted by many people for Halloween looks.
41. The World YAMIZUKAN (2017)
The World YAMIZUKAN is the best of the best Halloween anime as it covers the theme of horror and supernatural with suspense. It has the darkest depth in the world where supernatural activities unfold very quietly.
Each tale within the page of the encyclopedia gives details about surreal experiences and unusual activities which come with a disastrous ending. It includes the horrifying story of a man searching for his adulterous wife but later on finds himself at the mercy of visitors.
It also includes crop circles that appear suddenly on a family farm and create some visitors. All these stories have something terrifying that makes the anime very dark. It appears to be very classic in art.
But at the same time, it's very hard to focus on one character or even one story as there is no time for development.
40. Dusk Maiden of Amnesia (2012)
Stepping on the ghost is the worst nightmare anyone can have and that's what the leading character Niija went with. Niija Teiichi is a student at a school which is rumored to be haunted for years.
As a freshman, Niija goes into the school and stumbles on the ghost of the school, thus he is the only one who can see her. Coming to the ghost then she can't remember even a single event that resulted in her death.
The story progresses as Niija decides to discover the cause of her death and help her to gain peace. Because of the haunting nature present in the anime, a mystery eventually followed.
And that's the reason why it has gained the dark theme but with a bit of comedy.
39. The Melancholy of Haruhi Suzumiya (2006)
With the fear of destroying the world, it becomes very hard for anyone to live. But when it comes to this anime, it is the main plot as the central character Kyon may unintentionally destroy the world.
Kyon meets a girl named Haruhi who has an interest in meeting aliens and having time travel. She decided to have her group called SOS Brigade which consist of members like Kyon, Yuki, Mikuru, and Itsuki.
Each of the members tried to have a close touch with Kyon. And if she remains dissatisfied with the outer reality then it may cause some destruction. Due to the same reason, it has created a gloomy kind of atmosphere in the anime which is appropriate for Halloween watch.
38. Boogiepop Phantom (2000)
Boogiepop Phantom is directed by Takashi Watanabe and written by Sadayuki Murai. It was released on 5 January 2000 with amazing critical appreciation which makes it more realistic to blend with.
It is remarkable for its unique plot presented in a non-linear way and amazing colors in animation. The story is set in an unnamed city where lightning and serial killing have become the pillars of the plot.
It is related to a bunch of characters, all high school students who have witnessed the incident of killing and lightning and that's the reason why they are facing consequences.
As the anime progresses, students started disappearing, and eventually blame went on an urban legend Boogiepop, the personification of death.
37. Blood: The Last Vampire (2000)
The 2000 anime called Blood: The Last Vampire is an action horror film released under a running time of 45 minutes. The story is related to Saya, a Japanese Vampire Slayer.
Among many missions, Saya has come up with a mission in high school on a US military base. She possesses a Samurai Sword just to kill these vampires who appear to be dark and gloomy.
It happens on the eve of Halloween when the new mission comes and the fight against powerful demons becomes the focus.
36. Devil Lady (1998)
Also known as Devilman Lady, the anime was released on 10 October 1998 under the direction of Toshiki Hirano. It is the adaptation of the manga series of the same name but has some differentiation which can be seen through the evils and their mystical nature.
The story is about a supermodel named Jun Fudo who has a secret that is related to the evolution of mankind. Unlike other city members who have beast-like personalities, Jun has kept the grip of humanity to herself and got recruited by a secret organization.
She became a Devil Lady and went to have the ways of her kind. Due to the same reason, it has gained a proper appearance that is similar to that of any Halloween anime, dark, terrorizing, and quite scary.
35. Hellsing Ultimate (2006)
The existence of dark creatures and evil has kept the life of humanity in an unfortunate way. And that's the reason why an organization called Hellsing is dedicated to destroying such supernatural forces which are affecting the existence of humanity.
Integra is the head of Hellsing who has the power of the military and dedication towards fighting. The army of Integra, however, becomes less advantageous than the Vampire Alucard. In this battle, one can see themes like military and vampires coming with a mixture of action, horror, and supernatural, appropriate for Halloween.
34. The Wallflower (2006)
People generally consider dark and horror as the theme of Halloween however, they somewhere ignore the theme of comedy. But when it comes to The Wallflower then it can be seen to some extent through characters and designs.
The story is related to Sunako Nakahara who was rejected by her crush because of her appearance. Soon she started having hatred for beauty and was sent to live with her aunt where Sunako would share her life with 4 boys.
Sunako and 4 other boys exchange some talks and help her to become a lady and soon realizes the strength of her inner beauty and personality.
33. Kakurenbo (2004)
Unlike other anime whose character gives the feeling of a Halloween theme, Kakurenbo has a setting and plot nearby the Halloween year. It is related to a secret game called Otokoyo which is somewhere related to hide and seek.
Those who play this game wear a fox mask. The only difference this game has with others is the missing players. Those who play this game went to missing, thus creating rumors of demons.
The story is set somewhere in the background of neon lights and a blurry atmosphere.
32. Ouran High School Host Club (2006)
It is a reverse harem school drama that falls under romance and comedy. The story and the characters are very remarkable for its development whose looks were adapted under familiar themes like Halloween.
The story is related to Haruhi Fujioka who is enrolled in Ouran Academy. She went and stumbles into the music room and breaks an expensive vase. This music room belongs to the host club consisting of attractive boys.
Since Haruhi is not able to pay the expense of the vase, the boys come up with the solution of making her host. Due to this, she faces many challenges presented by female students and at the same time cooperating with the personalities of other hosts.
31. Vampire Princess Miyu (1997)
The story belongs to an evil monster or vampire named Evil Shima who is there to destroy the human race. Just to stop this Evil Shima, Miyu Royal was hired to protect humanity and Earth.
She has the power of eternal happiness but at the same time is trapped between two different worlds. The only company Miyu has was of Larva, a former evil. They come together on the journey of saving the Earth but are met with the weakness of the human heart as well as a tragic loss.
The story has darkness for sure as it contains mythological and vampire themes. That's the reason why it fits well with this list where action and drama can be seen in abundance.
30. The Promised Neverland (2019)
It is a mysterious science fiction anime that comes with a psychological and survival theme. Getting released on 10 January 2019, the anime is remarkable for its story and well-developed characters with animation.
The story is related to an orphanage called Grace Field where children are living happily as a family. Mama Isabella is the one who is taking care of the orphanage and children who are required to give tests daily.
With amazing freedom and happy life, some of the children get adopted and start their life with new families. The suspicions fall when three siblings of the orphanage started having doubts related to the adoption and the twisted nature of Isabella.
29. Zombie Land Saga (2018)
It is an absurd comedy that comes with the heartwarming struggle of a girl group. The story starts with Sakura Minamoto meeting with a traffic accident and losing her life.
She wakes up later, after 10 years, but in a different world. Sakura finds herself with no memory related to her death and meets a boy who explains everything. He informs her and the other 6 Zombie girls coming under a group called Franchouchou.
Due to its zombie theme and presentation, the anime fits well under this list or category. It can be seen through the death and resurrection process of Sakura.
28. Junji Ito Collection (2018)
And unexpected horror is the worst of all and that's what is presented in the anime called Itou Junji Collection. It is related to that of the night in the dark shadow.
With a traumatizing story, the tale of an unparalleled world opens. It is related to the story of cursed jade with open holes present on the body of victims as well as having the darkest nightmares coming for years.
Due to all these gloomy things and psychological flavor, the series has gained a balanced reaction. But when one thinks particularly of this category then it fits well with the story as it is supernaturally driven with social commentary.
27. From the New World (2012)
Released on 29th September 2012 under the theme of psychological and supernatural, the anime automatically falls under the category of Halloween. It is related to 12-year-old Saki Watanabe who got aware of psychic powers and was joined by her friends named Satoru, Maria, and Shun.
They together were admitted to Sage Academy where the power of Saki was kept in the question of fate. They together get involved in some secretive matters like Tainted Cats.
The story is of the coming age where Saki and their friends start the journey towards utopia. This journey would be followed by some dark truths of society and the formation of a New World.
26. Nightwalker: The Midnight Detective (1998)
Released on 8 July 1988, the anime was directed by Yutaka Kagawa and written by Ryota Yamaguchi. It comes with the theme of horror and mystery, going hand in hand with adventure.
It is noted for its vampire theme and story coming with many twists. The story is about Shido who is a vampire but unlike any other vampire who harms humans, Shido is to protect them from many supernatural creatures.
The story is also related to Shido solving a murder case caused by Nightbreeds, a monster, under private investigation during the day and a demon hunter in the night.
25. Deadman Wonderland (2011)
With the theme of dystopian and post-apocalyptic, the series becomes one of the best in the Halloween category. It is related to an earthquake that happened in Japan and destroyed the whole city of Tokyo, resulting in half of the cities being submerged in the ocean.
The story follows 10 years later with protagonist Ganta Igarashi, an ordinary student. He is the survivor of the earthquake but has no memory left of it. The story becomes its best when a strange man floats into the classroom and slaughters the entire class of Ganta.
Because of being the sole survivor of this incident, Ganta was a suspect, followed by a trial, thus going to prison in a place called Deadman Wonderland.
24. Shiki (2010)
Shiki is a perfect Halloween movie as it carries the theme of psychological vampires and horror. Apart from it, it also has mystery and suspense which makes it more suitable for any Halloween lover.
Coming to the story then it is set in a mountain village where traditions are still in existence. The Kirishiki family moves into the castle which has a view of the village.
But suddenly a series of deaths started which was suspected to be a mysterious epidemic. Characters like Toshio, a physician, and Seishin, an author come up with horrifying truths where dead ones get resurrected but as a vampire. They are ready to suck the blood of people.
23. Actually, I Am… (2015)
Released on 7 July 2015, the anime is known for its amazing art and sound. It is also known for its character that remains satisfying most of the time. It is a romantic comedy that goes with a high school student named Asahi Kuromine who surprises Yōko by having large wings.
Soon he learns that Yōko is a vampire and if he will reveal her identity then things might get worse. Due to the same reason, she struggles to keep her secret to herself.
Coming to the Halloween theme is present in the anime then it comes with other themes like vampire and fantasy which matches well with the characters.
22. Hellsing (2001)
Apart from action, dark fantasy and horror remained the main genre of anime which comes with the theme of monsters. The title called Hellsing is based on an organization that deals with supernatural threats which are turning villagers into ghouls.
It is related to Abraham Van Hellsing who is fighting against creatures of which people are not aware. These creatures include vampires and non-human entities called monsters. Coming to the organization Hellsing then Sir Fairbrook Hellsing is the leader but a teenager who was forced to take control.
This force came with the sickness of her father as he ordered his daughter. The anime is great in terms of sound, character, and especially art. And that's the reason why it remained one of the most recommended anime for Halloween watch lovers.
21. Berserk (1997)
With a score of 8.5 (MyAnimeList), the anime, Berserk remained one of the tops in the category of action-adventure drama. It is known for many things like animation which was dark and detailed, sound that was pure essence, and characters with amazing development.
The story is of two leading characters called Griffith and Guts and their friendship. The latter is a warrior and the former appears to be ambitious. The series is related to the ups and downs of their troop called Falcon Troop which swings between interest, deep affection, and mutual respect.
Because of its mythological and gore theme, some characters have supernatural demonic powers. These demonic powers generally come with tearing the flesh and crunching the bones which remained one of the best looks for Halloween.
20. Higurashi When They Cry (2006)
With a lot of mystery and supernatural things, the story revolves around Keiichi who has moved to a little village. Soon he becomes friends with other characters like Rena, Mion, Satoko, and Rika.
When the annual festival of the village started, Keiichi learned about its surroundings related to legends that somehow created horror. The several murders and disappearances of people did not remain unnoticed and he thus asked his friends about incidence and rituals.
As the story progresses a lot of events occur which make Keiichi doubt his friends. Because of the background and art with animation, the series remains one of the best in terms of giving the Halloween vibe.
19. Hell Girl (2005)
The concept of grave and hell is the main thing in this anime which was released on 5 October 2005. It comes with mystery, psychological, and supernatural themes which automatically change into a horror story.
It is a concept that if someone digs two graves then they can seek revenge. This thing may sound childlike but it goes in the right way for those who use hell correspondence websites.
The domain of the website becomes accessible at midnight and then one can put the name of their enemy who will become the target of hell. But at the same time, the one who has requested will also end up in hell after his or her death.
18. Interviews with Monster Girls (2021)
Released on 7 January 2021, the anime series comes in genres of comedy and supernatural. Since the anime revolves around the story of demons and humans, that's why it becomes one of the most catchy plots for Halloween watchers.
The story is set in a time when the demihumans, that are half human and half demon, were getting accepted in human society. The leading character Tetsuo Takahashi is shown in the anime as a biology teacher who ended up with three such demihumans.
The only reason behind getting these three is to understand their life and surroundings.
17. Blood+ / Blood-C (2005)
What if one forgets about life and the past except for the present scenario; it must be quite frightening, right? The same has happened with the leading character called Saya Otonashi who is an ordinary girl but has some peculiarities that come with forgetting things as well as her life.
Due to this, she has always haunted herself and got attacked by a creature that survives on human blood. Soon after a new kind of identity came with Saya and Haji also appears in the story.
She learns about an organization called Red Shield, found to defeat beasts. Because of the beast and monster theme coming with many secrets of the past, the series fits well in this list.
16. Umineko no Naku Koro ni (2009)
Coming with a mysterious theme and released on 2 July 2009, the anime was directed by Chiaki Kon and written by Toshifumi Kawase. The story is about a group of 18 people who live on an island for 2 days.
Within these 2 days, a mysterious murder happens and the audience is challenged by some secrets. The secret or confusion is related to the murder whether it happened by any human or by any supernatural source.
The mystery in the story, plot, and darkness in the setting prevails on the character in a perfect way that makes it apt for Halloween themes.
15. Dororon Enma-kun (1973)
A mythological theme embedded with the concept of hell and monsters is what Dororon Enma-kun is. It is a comedy fantasy as well as a supernatural horror movie that deals with the character Tsutomu, an elementary school student.
When monsters decided to come to Earth from hell to get all kinds of human spirits, they broke the laws of the human world. Tsutomu was one of the students who was assaulted by the monster as they are hunting those who are getting dirty.
Later on, he was saved by Enmakun, Yukiko, and Kapaeru who are sent to the human world to shun monsters from existence.
14. Devils' Line (2018)
Nothing could be the best theme than vampires and monsters for Halloween as they create dark and shadow images. The same is there in this anime which was released on 7 April 2018.
It has the flavor of drama and romance coming with the mixture of vampire and supernatural. Vampires exist in the world of humanity as a common factor but they don't need any blood to survive until and unless any emotion hits them which may convert them into Monsters.
Tsukasa, a university student, learns that her long-time friend is one of the vampires after coming face to face with a human and vampire mixture person named Yuuki Anzai. Anzai and Tsukasa soon form different kinds of angles that may convert into romance.
The same romance becomes difficult to maintain because Anzai struggles with his two existences.
13. Devilman Crybaby (2018)
Masaaki Yuasa's directorial Devilman Crybaby was released on 5 January 2018 on Netflix. It is a Netflix original series that comes with dark fantasy as well as action as a base.
It started in 1970 and ended up somewhere in the 21st century. The story is related to Akira Fudo and Ryo Asuka, both friends, facing some races of demons. These demons have only one mission and that is to destroy humanity from the root.
The only solution they can have is to come together where Akira reunites with a demon and transforms into a Devilman. Apart from action and dark fantasy, it also comes with the themes of puberty, love, and sexuality which may not fall under the Halloween category but has the essence of it.
12. Highschool of the Dead (2010)
What if all the dead people suddenly started coming to life but instead of finding peace they create chaos? That's what happened in the anime High School of the Dead when the dead begin rising in Japan and terrorizing the central character Takashi Kimuro.
Takashi was forced to kill his best friend who later on, joined the group of the dead. He went further to protect the girlfriend of his best friend named Rei as they escaped from this death trap and went into a society that was already on its ground.
Rei and Takashi came together with other students and started their journey to find family members and overcome this pandemic.
11. Blood Blockade Battlefront (2015)
Characters including monkeys, talking Fishman, vampires, and monsters would be the best to adapt all the categories or angles of Halloween. And that's what this anime provides where all these characters are living in the human world normally.
The story started when a gateway between Earth and beyond opened which made demon creatures and normal citizens forced into a bubble to live together. It is also related to a secret organization called Libra, made to keep order in the city and remove chaos.
The leading character, Leonardo Watch, being a normal human, has some supernatural powers. To find all the answers to his powers he joined the organization Libra but got more than what he wished for.
10. Parasyte (2014)
One of the most unique things that one can find in any Halloween anime is body horror. And if we talk about Parasyte then it is all about body horror with the indulgence of science fiction.
The leading character named Shinichi Izumi is a high school student who somehow became the victim of parasitic organisms. These parasyte organisms generally enter the body and take over the brain of people.
When Parasyte became unsuccessful in getting into the brain of Shinichi, it landed in his hand and captured the arm. It thus explores the psychological as well as philosophical aspects of the human relationship to the environment and other living organisms.
9. Another (2012)
An unknown mystery prevailed at Yomiyama North Junior High where Kouichi and Mei with other classmates tried to discover the mystery and tragedy around them. It is a mysterious horror and suspenseful supernatural anime that is about a transfer student named Kouichi Sakakibara.
His attraction to a reserved girl named Mei became one of the problems in the story. Despite his friend's warning to not have a friendship with the girl, Kouichi went against the words.
The anime is yet another best in the category of Halloween as it deals with some of the dark themes present nearby several deaths.
8. Ghost Hunt (2006)
It is one of the rare Halloween anime that comes with the theme of ghost hunting but is very common in terms of the paranormal world. The anime started when Mai Taniyama and her friends were exchanging ghost stories related to an abandoned school building on campus.
During the exchange of stories, a mysterious male figure named Kazuya Shibuya interrupted. Kazuya was called to investigate the paranormal activity happening in the abandoned school building. And at the same time, Mai also keeps herself busy in the same situation, resulting in gaining assistance from Kazuya.
They together deal with many mysterious things which lead to certain circumstances.
7. Rosario + Vampire (2008)
Appearing as a normal boarding school, Youkai Academy is totally different from it. The difference lies in students being monsters and trying to live and adapt to humans. Just like humans, they also study literature, mathematics, and foreign languages.
The only rule that seems to be golden in this academy is quite strange. It is related to executing humans immediately when they will be found on school grounds. Characters like Tsukune and Moka are well crafted by the makers.
The art and designs were also appreciated in the anime which made it one of the best in fantasy and romance.
6. Mononoke (2007)
Things like adult, mythological, and psychological are very much on point in the anime Mononoke. It is a horror mystery series that eventually falls into the fantasy and supernatural genres.
The story is of a Medicines Seller who is the mysterious master traveling in Japan to search Mononoke. He wants to slay or kill Mononoke but needs to learn the form, reason, and truth behind it to gain an exorcism sword.
As the story progresses, a pregnant lady enters and eventually got aware of the existence of Mononoke named Zashiki. Soon the Medicines Seller started the investigation of form, truth, and reason before it became too late.
5. Death Note (2006)
Centering upon a Tokyo college student who wants to transform the whole world into a Utopian world, the anime comes under the category of psychological thriller and mystery. Just to convert the world into a Utopian society, Light Yagami committed a massacre of all the criminals present in the world.
These criminals are those who have done some unworthy things in the world by finding their name through a supernatural notebook called Death Note. Because of its dark and gloomy way of presentation in the leading characters as well as the supporting ones, the anime fits well in the list of best Halloween anime.
4. Tokyo Ghoul (2014)
A threat of ghouls invasion in the world immersed like a hurricane. They try to blend with humans and their population, thus dealing with some psychological horror. The story is related to Kaneki, a college student who wants to check out the growing crisis.
However, his attraction to a woman named Rize takes him in a different direction. Soon he discovers that Rize is not any normal human but one of the ghouls. As the series progresses, Kaneki was found in the hospital where his life was saved by transplanting the organ of Rize into his body.
Due to this, he started a dreadful journey as he transformed into a human ghoul.
3. Elfen Lied (2004)
Lucy is one of the special breeds of humans having horns and telekinetic hands, which made her fall into the experiment of the government. To escape all these things, she tried to run away from the confinement which led to bloodshed and injury.
During her worst moments, she got help from Kouta and his cousin Yuka. Unknown of the identity of Lucy, they both helped her but later on, found themselves trapped in the conspiracy of the government.
Due to the unique features present in the body of Lucy and her supernatural images, the anime fits well with the Halloween theme. It also deals with the psychological corner as it shows its blend with Lucy.
2. Occult Academy (2010)
Time Travel could be the least considered thing present in the Halloween anime but this series has a different motive. It is related to time traveling that happened from 2012 and goes back to 1999.
The need for time traveling happened to stop an apocalypse that happened in 1999. Maya was the one who was responsible to stop the apocalypse by taking the position of her father as principal.
Apart from Maya, none of the characters jumps into the theme of Halloween. However, the background and setting give the vibe of it. The anime is remarkable for its story and the way art was presented in it.
1. Soul Eater (2008)
The 2008 anime, Soul Eater, falls under the category of action, comedy, and fantasy. It is one of the best in this category as it revolves around evil, demons, and monsters.
The story is related to Death City which is the home of deadly weapons. This academy was led by Lord Death with the mission to raise Death Scythes to deal with all the evils present in the world.
They don't have any kind of physical reference but can change into demon weapons. The demon weapons can only be gained after consuming 99 souls of evil and one soul of a witch.
It is related to Shibusen whose mission is to collect the soul and protect the world from evil.