»
Top 50 Most Popular Beach Movies To Watch [2023]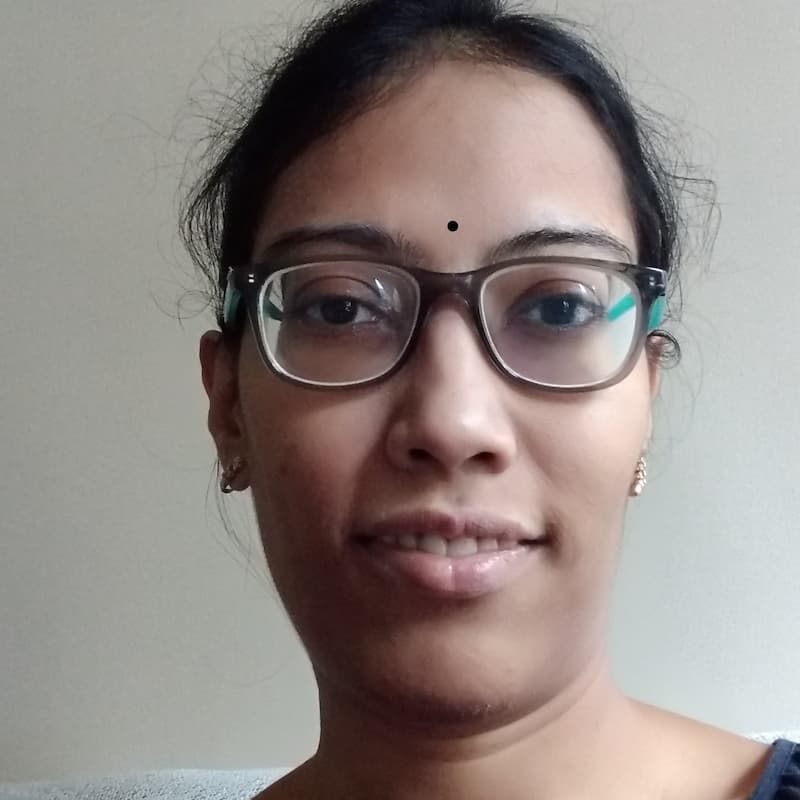 Aishwarya-Updated Jan 19, 2023
---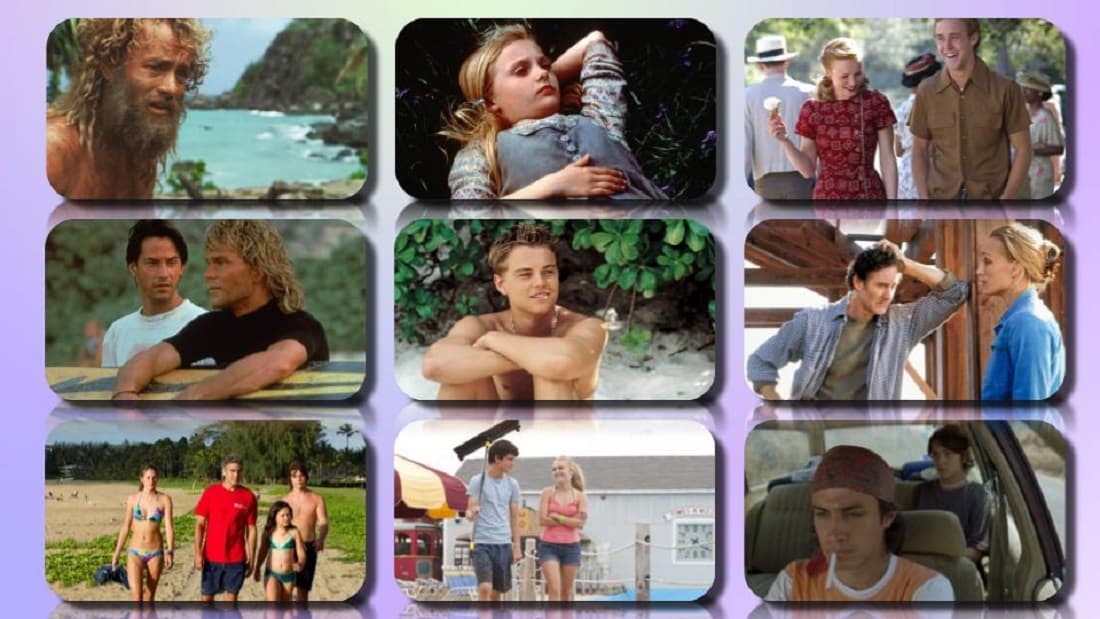 Pristine sandy area, cool sea breeze, aquamarine water hitting the shore, white sea foam washing up and down the beach, etc.
These are the images that come to mind when we think of vacation. It could be a summer vacation with family, spring break with college buddies, or a romantic stroll on the beach with the love of your life.
A beach is a perfect destination for all occasions. Nothing speaks of relaxation like a beach vacation. Having said all this, the dampener in this dream is when we cannot go to a beach.
So, to help you overcome your blues, ENTOIN brings you a list of beach movies that will help you hold on till you reach a beach.
Typically, this list consists of movies that are significantly filmed on beaches, whose plot revolves around beaches or have a large number of beach vacation scenes.
So here is the list of the 50 most popular beach movies.
50. Rough Night (2017)
Rough Night is a black comedy about a bachelorette party in Miami. The event calls for wild partying, complete unwinding, and memorable parties.
This bachelorette party surely becomes memorable as the events unfold in true Miami style. Jess is running for office and wants to get married before that.
She and her BFFs plan a bachelorette weekend in Miami to relive their college days. They go to Miami to hit the nightclubs, order a male stripper, and get ready for wild partying until things go wrong and the stripper ends up dead.
The filming was done in Long Beach and Hermosa beach in California. They recreated Miami nightlife on the sets.
49. Zeus and Roxanne (1997)
Zeus and Roxanne is a family adventure film that revolves around the friendship of two animals. The film was written by Tom Benedict and directed by George T. Miller.
The film is a wholesome family entertainer with animals as the lead players, so the film was both loved and critiqued for the same reason.
Zeus is a dog that stows away in the research boat of a marine Biologist called Mary Beth. Initially, Mary Beth is irritated with the scruffy dog, but she notices that he becomes fast friends with the captive dolphin, Roxanne.
They play with each other every day, and this brings Mary Beth and Zeus's dog owner together, as well being a fun day on the beach.
48. Flipper (1996)
Flipper is a fun adventure film set on a Florida Keys island called the Coral Key. The story is based on the 1963 film of the same name and its follow-up TV series that was telecast from 1964 to 1967.
The story was written and directed by Alan Shapiro, with Elijah Wood and Paul Hogan playing the main characters.
Sandy Ricks is a young boy whose mother forces him to go to Coral Key to spend the summer with his uncle Potter Ricks.
As soon as Sandy Ricks reaches the island, he hates everything he sees. His uncle is unable to change his mind until a friendly dolphin enters the scene.
Sandy and the dolphin, Flipper, form a close bond, and here begins the adventure. Elijah Wood had his first kiss on screen for this film, but it was removed in the final cut by Alan Shapiro.
47. My Father the Hero (1994)
My Father the Hero is a father-daughter vacation film that is set in the Bahamas. The story is a retelling of a French film made in 1991.
The role of the father is played by Gérard Depardieu in both films, with Katherine Heigl playing the teenage daughter in this film.
André Arnel is a Frenchman who is divorced from his American wife. He has planned a vacation in the Bahamas so that he can connect with his daughter, Nicole, and spend quality time.
However, his daughter has other plans, and André might not like them. Nicole convinces her father to pretend to be her lover so she can impress a handsome guy in the group.
46. Fool's Gold (2008)
Fool's Gold is an adventure romance film. A treasure hunter couple has recently divorced after their romance fizzled out.
To help rekindle this romance, a chance to locate the lost treasure from the 1715 Treasure Fleet is all that is needed.
But there is also some unwanted interference from a rapper thug who wants to collect his loan. All these make the adventure interesting and exciting.
The film boasts a fun cast that brings back the romantic pairing of Matthew McConaughey and Kate Hudson. Kevin Hart plays the bad rapper with comedic elan, and Donald Sutherland is the loving multi-millionaire, Mr. Honeycutt.
The filming on the golden beach of Queensland, Australia would have been great if it was not for the infestation of box jellyfish that kept the crew out of water.
45. Blue Crush (2002)
Blue Crush is a surfing movie with cool stunts and cooler waves. The film is based on the article The Maui Surfer Girls in the 1998 Women Outside magazine by Susan Orlean.
The film was criticized for its weak plot. But the surfing action made up for it, and the audience loved the film.
Anne Marie is obsessed with surfing. She wakes up early at the break of dawn to catch the biggest waves every day.
To keep her company, her younger sister and her friend live together in Hawaii. Their biggest dream in life is to surf on the North Shore surf spot in O'ahu, Hawaii.
At the end of the competition, as Kate Bosworth is shown, we can see a rainbow in the background.
The filmmakers felt it would be too cheesy but retained it for authenticity.
44. Something Borrowed (2011)
Something Borrowed is a romantic drama based on the novel of the same name by Emily Giffin. The film was shot mostly in The Hamptons with great beach parties and outings.
However, the critics gave unfavorable reviews and expressed their displeasure towards the plot despite good performances from Kate Hudson and John Krasinski.
Rachel is a New York city lawyer working with her close friend Ethan. She nurses a broken heart from her college days when her first love was stolen by her best friend, Darcy.
They are now engaged and ask Rachel to be the maid of honor. During a party, Rachel drunkenly confesses to Dex, her first love, and they sleep together.
The rest of the film is about the question of whether Rachel will confess her betrayal or not.
43. Honeymoon in Vegas (1992)
Honeymoon in Vegas is a romantic comedy written and directed by Andrew Bergman. The film received the nod from critics for being an enjoyable screwball comedy with light performances and a fun script.
Jack Singer has commitment phobia due to a promise he made to his mother on her deathbed. Although he finds the woman he loves, he is reluctant to commit.
At a time like this, he loses $65000 in a poker match and a wealthy man offers to write off his bet for a weekend out with Jack's girlfriend.
The wealthy businessman Tommy plans a romantic getaway at Kauai, Hawaii. Jack makes every attempt to interrupt their weekend; he even skydives with Elvis impersonators to reach her.
The Little Elvis who sings was played by a young Bruno Mars.
42. To Gillian on Her 37th Birthday (1996)
To Gillian on Her 37th Birthday is a romantic drama about the loss of a beloved mother and wife.
The film is adapted from a play of the same name, written by Michael Brady. The plot is a tear-jerker, but the film does not aptly deal with the subject.
Gillian and her husband love each other, and while on a boating trip, Gillian meets with an accident and dies.
David, the husband, is unable to resurface from the grief and continues to live in the past. He still insists on taking long evening strolls on the beach with Gillian and lives in the beach house.
This estranges him for his daughter, who plans an intervention to help him. The film was a reunion of sorts as it brought back Michael Pressman and David E. Kelley, who worked earlier in Picket Fences.
41. Teen Beach Movie (2013)
Teen Beach Movie is a Disney Channel original movie. It is a musical that parodies The West Side Story with Surfers and Bikers.
The film was seen as an attempt to recreate the magic of The High School Musical, but it fell short.
Buddy and Mack are two teenage surfers, who get caught in a dimension traversing wave while surfing. They end up in an old musical show called Wet Side Story.
There is an intense rivalry between the surfers' group and the bikers' group. Buddy and Mack get sucked into this and accidentally change the story when the hero and heroine fall in love with Buddy and Mack instead of each other.
40. Dirty Dancing: Havana Nights (2004)
Dirty Dancing: Havana Nights is a sequel to Dirty Dancing, and it was released with the alternate name Dirty Dancing 2.
The events of the movie are partly based on the true events that happened with JoAnn Fregalette Jansen while growing up.
Katey Miller and her family are forced to move to Havana in 1958 when her father relocates to Cuba with his job at Ford Motors.
While staying at an upscale hotel, she befriends a local waiter, who takes her on a wild ride of Cuban culture and music.
Coincidentally, there is a dance competition that the waiter wants to win, and Katey agrees to help him by being his partner.
Ramona Garai and Diego Luna played the lead pair of dancers, and are novices at the dance. It was decided that they train for ten weeks in Puerto Rico with professional coaches and choreographers for eight hours a day.
39. My Life in Ruins (2009)
My Life in Ruins is a romantic comedy set in Greece where a tour guide is taking her batch of tourists through the sites with a bit of adventure and fun sprinkled in it.
The film brings back our favorite Greek, Nia Vardalos, famous for My Big Fat Greek Wedding. Georgia is an American working in Greece as an academic but loses her job.
This forces her to become a tour guide, and she hates it. Looking at her, tourists also seem to catch on to her disinterest and lack of enthusiasm.
However, this latest batch of tourists is different. The tour seems to be doomed with misfortune that turns into adventures and along the way, she learns valuable lessons in life.
The film crew was lucky to be given permission to shoot in the city of Acropolis, something that has not happened since 1957.
38. Nights in Rodanthe (2008)
Nights in Rodanthe is a romantic drama based on the Nicholas Sparks novel of the same name. The film is not a young love or a first love story like his previous films.
However, the setting is a dreamy beach house that serves as a bed and breakfast to help the lead pair to heal and regain their life back.
Adrienne Willis is managing the beach house for her friend while she is trying to escape her family life that is in shatters.
She meets a handsome surgeon who seems to be struggling with his own demons from the past. They are both stuck in the beach house as a hurricane hits the land.
They are forced to face inner turmoil, and help each other heal and discover love.
37. The Last Song (2010)
The Last Song is another Nicholas Sparks novel that is set in a beach town in Atlanta. The film starred Liam Hemsworth and Miley Cyrus.
It was the film that started the romance between the both of them that sadly ended a few years later.
Ronnie is a rebellious teenager who is forced to spend quality time with her estranged father in his beach town for the summer.
Ronnie is disappointed with her father and resists every attempt to reconnect. However, all through the summer, she spends a fun time watching beach volleyball and listening to music with her father helps her heal and find love.
36. According to Greta (2009)
According to Greta, it is a drama filled with personal issues that have been left too long to fester and boil.
The film revolves around an angsty teenager who is set on ending her life and misery while her mother has no time to bother her.
Her grandparents want to help but they don't know how to do it. Greta is a rebellious teenager set on committing suicide.
She is sent to her grandparent's house in Ocean Grove, New Jersey, with the hope to straighten her out.
The picturesque ocean-side town adds to her frustration at being sent here and misunderstood, making her determined to commit suicide.
How Greta is saved makes the rest of the film. The film was starkly different from the usual Hilary Duff films, and she is seen playing an angsty, rude, and rebellious teenager for the first time.
35. The Nanny Diaries (2007)
The Nanny Diaries is a comedy-drama based on the novel of the same name, written by Emma McLaughlin and Nicola Kraus.
When the novel was adapted into a screenplay, the writers picturized Scarlett Johansson in the role and wouldn't have anyone else.
There are multiple references to the classic nanny story of Mary Poppins all through the film. When Annie is offered the job of the nanny, we can hear the song Chim, Chim, Cher-ee playing in the background, and it is the ringtone of her phone.
Annie is a college graduate who has not decided on her career path yet. When she saves a little boy in the park, his parents immediately make her the nanny of the boy.
While he is a bratty spoiled kid, his parent's lack of involvement makes matters worse.
34. Heartbreakers (2001)
Heartbreakers is a crime comedy that was directed by David Mirkin. The story is about a pair of mother-daughter con artists.
The film is considered the female version of Dirty Rotten Scoundrels. Max Conners and Page Conners are a mother-daughter duo of con artists.
Their con is simple; Max traps a wealthy and simple-minded man to fall in love with her and propose to her.
In the meantime, Page Conner pretends to be a secretary or maid and woos him. While in a compromising position, Max walks in on them and divorces the man for a hefty alimony.
The filmmakers considered many different actors for the role like Cameron Diaz, Alicia Silverstone, Sarah Michelle Gellar, Jennifer Aniston, etc. for Page.
They considered Glenn Close, Cathy Moriarty, Cher, Anjelica Huston, etc. for Max Conners.
33. Message in a Bottle (1999)
Message in a Bottle is a romantic drama based on the novel of the same name by Nicholas Sparks.
The novel was set in Outer Banks, North Carolina. However, the production team found it difficult to find the right location for the movie.
They shot all the beach scenes at Popham Beach in Maine. The film is about the relationship between a reporter and a lonely widower who is left embittered by life.
While walking on a beach, a reporter finds a message in a bottle and reads it. The letter is so moving and emphatic that the reporter decides to find the man and investigate the situations that led to this message.
As he investigates more, the more she falls in love with him. But, will they accept their feelings and have a happy life?
32. Barb & Star Go To Vista Del Mar (2021)
Barb & Star Go To Vista Del Mar is a comedy that centers around the vacation that the two best friends, Barb and Star, decide to go on.
The film was written by Kristen Wiig and Annie Mumolo, who also play the two friends. Barb & Star Go To Vista Del Mar was set for release in 2020, but it got delayed due to COVID-19 restrictions.
Barb and Star are two middle-aged friends from a small town in Nebraska. They had never been outside of their town and finally decided to take a much-needed vacation to Florida.
They reach Vista Del Mar and befriend everyone with their open and friendly attitudes. Their fun-filled days are disrupted when they meet the handsome Edgar, but inadvertently become caught up in a plan to kill everyone in the town.
In the nightclub, Jamie Dornan actually performed the whole song himself, and as a special touch, he ripped his shirt out for dramatic impact.
31. Dear John (2010)
Dear John is a romantic drama based on the Nicholas Sparks novel of the same name. The film is set in a beach town where the lead pair meet each other, and in true hero fashion, Channing Tatum rescues Amanda Seyfried on the pier.
John and Savannah meet each other when he returns from active duty in Germany, and She is on spring break.
They go out on several dates and fall in love with each other. However, John is called back to duty due to the 9/11 attacks, and he feels the country needs him more.
John suppresses his love for Savannah and dreams of his dates with her on the beach while she tries to hold on to their love, but has no hope.
The title of the film is a play on words, as all of Savannah's letters start with Dear John.
Yet, in teenage parlance, it means a breakup letter.
30. Evening (2007)
Evening is a drama based on the novel of the same name by Susan Minot, and it was adapted into a screenplay by Minot and Michael Cunningham.
The film brings together most of the cast that worked earlier in The Hours, like Meryl Streep, Toni Collette, Claire Danes, Dame Eileen Atkins, and Michael Cunningham.
Ann is on her deathbed, and her two daughters, Nina and Constance, are by her side. Ann starts to talk randomly about people from her past, and her children think that she is delusional.
With the arrival of Ann's friend Lila, it is made clear that she is reminiscing about her youth that she never shared before.
Ann shares about the wedding of Lila, where she met and lost her love. This film brought together a real-life couple, Claire Danes and Hugh Dancy.
They met on the sets of this movie and fell in love to marry later.
29. Spanglish (2004)
Spanglish is a romantic comedy that uses the theme of the language barrier. The film is written, directed, and co-produced by James L. Brooks. The critics praised the acting of Adam Sandler and Paz Vega, but they criticized the plot as bad and weak.
Cristina is writing an essay for her Princeton application and narrates a childhood story of how she and her mother began life in the USA.
Cristina and her mother, Flor, come to LA for a better life. She joins the house of John Clasky as a housemaid and faces trouble as she can only speak Spanish.
Flor learns English in the beach-front home navigating the dysfunctional Claskys. Paz Vega could not understand English in real life and needed a translator on set every day.
28. Weekend at Bernie's (1989)
Weekend at Bernie's is a black comedy loosely based on the novel, The Two Deaths of Quincas Wateryell by Jorge Amado.
The film was a success, and it spawned a sequel in 1993. The film is set in the beach town of The Hamptons.
Two junior-level insurance clerks discover a discrepancy where multiple claims were made against the same person. When they share it with their boss, he invites them to his home in The Hamptons and commits suicide.
The two clerks decide to cover up the murder by parading around the beach with his body as an alibi and let his death be discovered after they leave.
27. Just Go with It (2011)
Just Go with It is a romantic comedy based on the 1969 film titled Cactus Flower. The film was a box-office success, and the audience loved it.
However, the critics panned the film criticizing the plot. The film also won two Razzies for worst actor and worst director.
Danny is a plastic surgeon who uses the fake story of an unsuccessful marriage to sleep with women, and he slept with many.
Only his good friend Katherine is aware of his ploy. When Danny falls for Palmer, an idealistic school teacher, he requests Katherine to pretend to be her fake wife and divorce him.
As they pretend to be a fake unhappy couple, they vacation in Hawaii with the kids and Palmer. Adam Sandler and Jennifer Aniston are real-life good friends.
However, they never worked together before this film.
26. Mr. Bean's Holiday (2007)
Mr. Bean's Holiday is a British comedy that follows the inimitable Mr. Bean as he goes to France for a vacation.
Mr. Bean's Holiday is based on the Mr. Bean sitcom created by Rowan Atkinson and Richard Curtis. This film is the sequel to the earlier film made in 1997.
In this outing, Mr. Bean wins a raffle at the church and gets a free vacation in France. He obviously does not understand French and bumbles through the train station and his meal order.
While capturing his train ride to the South of France, he separates a father-son pair, who is going to the Cannes film festival.
It is now the duty of Bean to go to Cannes and reunite the family. Rowan Atkinson said that this film would be the last time he will play Mr. Bean again.
Although he portrayed him during the 2012 Summer Olympics, he has not made another Bean movie.
25. Dolphin Tale 2 (2014)
Dolphin Tale 2 is the sequel of the first Dolphin Tale film made in 2011. The film comes back with all the original cast members reprising their roles.
The film was set in the Clearwater Marine Aquarium, like the first film. Winter, the bottle-nosed dolphin, has adapted to its new life in the Clearwater marine aquarium with surrogate mother Panama.
However, Panama has died of old age, and Winter is alone again. However, the bigger problem is that according to USDA guidelines, a dolphin cannot stay alone in a marine pool, so the team is in a rush to find a company for Winter.
All the sea animals shown in this film are the residents of the Clearwater marine aquarium and can be visited.
24. Mamma Mia! (2008)
Mamma Mia! is a romantic musical comedy that is inspired by the songs from ABBA, and the characters of the film performed the songs as per the situation.
The film plot is based on the play of the same name that Meryl Streep loved. Sophie is the daughter of a single mother who runs a beach-front vacation villa.
When Sophie decides to get married, she requests for her father to walk her down the aisle. This sets off a mad rush to find the father between the three likely candidates that had a relationship with her mother at the same time.
Pierce Brosnan agreed to work in the film without even reading the script when he was told that Meryl Streep was in it.
23. The Sisterhood of the Traveling Pants (2005)
The Sisterhood of the Traveling Pants is a coming-of-age movie that is based on the novel of the same name written by Ann Brashares.
The film is a fantasy drama that follows a pair of mysterious pants that is shared between four friends.
It is time for summer vacations, and the four friends, Lena Kaligaris, Tibby Rollins, Carmen Lowell, and Bridget Vreeland, will be spending it separately.
To keep themselves connected, they buy a pair of jeans that mysteriously fits all four of them perfectly and share it among themselves.
Lena, Bridget, and Carmen are out of town to different beaches and handle their personal struggles to learn the value of their friendship.
22. The Beach (2000)
The Beach is an adventure film made by Danny Boyle. The plot is based on the novel of the same name by Alex Garland.
The film was shot on the pristine beaches of the Thai island of Ko Phi Phi Le. Richard is an avid freelance traveler who comes to Thailand looking for adventure.
He finds out about a secret beach paradise island offshore that is very mysterious but has the best beaches.
He immediately jumps at the chance to visit the place but soon regrets his decision. Leonardo DiCaprio, who plays Richard, was set to appear in American Psycho, but the salary discussions failed, so he began work on this film.
He earned a nomination at the Razzies for his role.
21. Safe Haven (2013)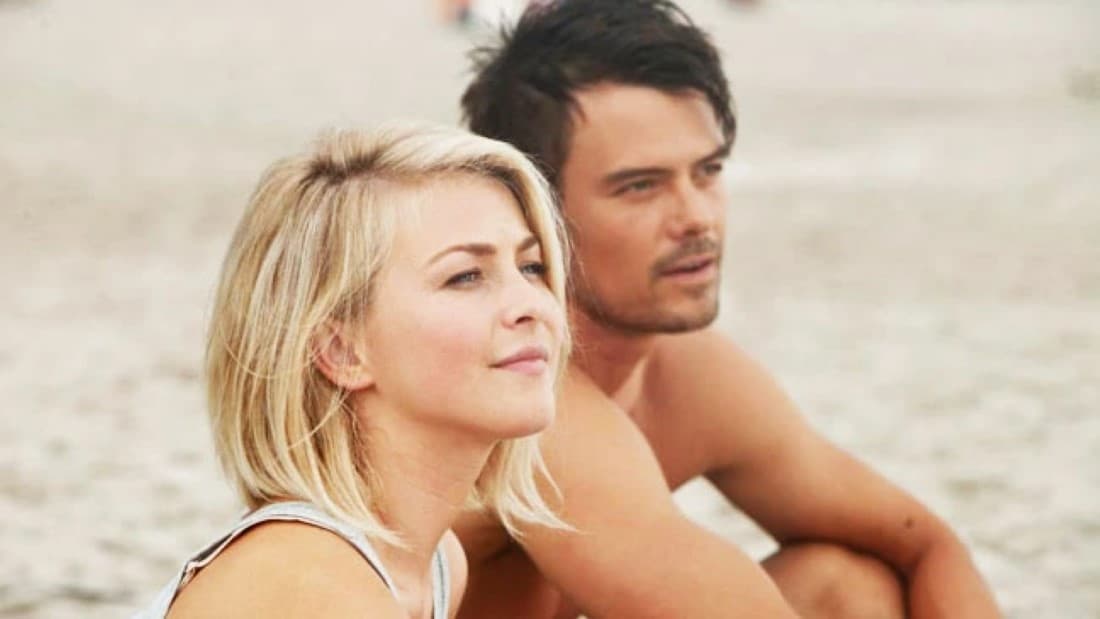 Safe Haven is a romantic drama that is based on a Nicholas Sparks novel of the same name. The film is set in a cozy beach town whose peace and quiet are disturbed by the entry of a strange new girl.
She hides many secrets but she is also looking for love and a safe haven that can only be provided by the hero.
Katie is escaping from a dangerous man, and everywhere she goes, he follows her with a promise of pain and suffering.
With great difficulty, Katie comes to Southport and tries to maintain a low profile in an abandoned house on the outskirts.
Yet, a friendly and caring neighbor befriends her, and she also gets help from a widowed father of two children.
Katie finally starts to feel safe with him, but her past catches up with her/ She has to decide whether to continue running or to stay back and fight for her life.
20. Gidget (1959)
Gidget is a summer vacation movie about a teenage girl, who is having boy troubles. The film is based on the novel Gidget, the Little Girl with Big Ideas, written by Frederick Kohner.
The film started a series of sequels and TV series. Francine is on summer break, and instead of boyfriend-hunting, she decides to have fun surfing on the beach.
She meets a gang of fun-loving surfers headed by Big Kahuna, who takes her under his wings and names her Gidget (Girl + Midget).
Soon, she meets Moondoggie, another surfer, and develops a crush on him. However, Moondoggie disregards her attention, and this breaks her heart.
The rest of the film is about Gidget trying to get Moondoggie's attention while she uses Kahuna to make him jealous.
19. Blast from the Past (1999)
Blast from the Past is a romantic comedy made by Hugh Wilson, based on a story by Bill Kelly.
The film is about an eccentric scientist from the 1960s who was so paranoid about nuclear fallout that he built a bomb shelter and locked himself with his family inside it for 35 years.
The critics loved the original concept but felt that it was not funny enough. Calvin Webber, a scientist barricaded his family in a nuclear bomb shelter for 35 years.
They are running out of food and need to check out the world outside. With this in mind, they send their son, Adam Webber, out to check the situation and gather food for the family if needed.
Once Adam comes out, he sees a world that is still alive, vibrant, and safe. His old-school values, manners, and attitude endear him to people, and he finally gets to experience a beach and watch the ocean for the first time.
18. Something's Gotta Give (2003)
Something's Gotta Give is a romantic comedy that was written, directed, and co-produced by Nancy Meyers. The film received critical praise for its plot and direction.
The performances of Diane Keaton and Jack Nicholson were nominated for Academy Awards and Golden Globes respectively. Harry is a music executive in his 60s who likes to date women less than half his age.
While with his latest trophy girlfriend, he suffers a heart attack, and he is forced to recuperate in the house of his girlfriend's mother.
Living in the Hamptons Beach house, Harry and Erica, the mother, connect and form a deep bond. However, Harry is not ready to commit and settle down as yet.
The Hamptons beach house of Erica has the same interiors as the house of Miranda Priestly in The Devil Wears Prada.
17. Under the Tuscan Sun (2003)
Under the Tuscan Sun is a romantic comedy-drama based on the novel of the same name by Frances Mayes.
The film was directed, adapted, and co-produced by Audrey Wells. The film was received well by the audience and the critics.
Diane Lane also received a Golden Globe nomination for her performance. The film starts with Frances Mayes getting divorced after her husband cheated on her and took away the house as alimony.
Depressed and broken, Frances decides to take a break and uses her friend's ticket to go to Tuscany. Once there, she has a sort of epiphany and buys an old villa to settle there.
With loving and friendly neighbors and visitors, she slowly recovers back the joys of life and eventually finds love.
16. South Pacific (1958)
South Pacific is a World War II film set in 1943 during the early days of the US involvement in the war.
The story and plot of the film are based on the musical play of the same name by Oscar Hammerstein II and Joshua Logan and the novel Tales of the South Pacific by James A. Michener.
In the early days of the war, the US Navy set up multiple bases in the South Pacific islands and used them to spy on Japan and launch attacks.
To help with this mission, a nurse from the military hospital is recruited to convince and employ a middle-aged French planter in an espionage mission.
She falls in love with the Frenchman in the beautiful island nation as they soak in the sun on the Pacific beaches.
The film and the play give us a peek into the psyche of Americans and their racial intolerance toward the natives and the Asian communities.
15. Dolphin Tale (2011)
Dolphin Tale is a family film about animal rescue. The film is inspired by the true events surrounding the rescue of Winter, a bottlenose dolphin, that was caught up in a crab trap and washed up on the shore in Florida.
The Clearwater Marine Aquarium rescued the animal and rehabilitated it to the best of its ability. A young boy, Sawyer, finds an injured dolphin and rescues him along with the Clearwater marine aquarium.
Due to the injury, the dolphin has lost its tail and has become depressed and reclusive. To help it recover, Sawyer and the Clearwater staff work together to create a prosthetic tail and bring him back to its lively self.
The film differed from the actual events in minor ways, like the location and the mode of rescue. In reality, the tail had mostly fallen off due to a lack of blood supply after injury, and only a small part was amputated.
14. 50 First Dates (2004)
50 First Dates is a romantic comedy directed by Peter Segal. A man who is afraid of commitment falls in love with a girl who cannot remember their commitment at all.
The story is about an amnesiac who forgets the events of the day by nightfall. Henry is a womanizer who is afraid of commitment and works in a marine reserve in Hawaii.
At a beach party, he meets Lucy Whitmore and for the first time, finds a genuinely attractive and warm person.
He starts to feel that he can spend the rest of his life with her, but she can't remember him the next day.
Later, Henry finds out about her condition and realizes that it is a bigger commitment to marry her due to her condition.
The film stars Drew Barrymore and Adam Sandler as the lead pair. They became close friends and supported each other through tough times.
13. Beaches (1988)
Beaches is a drama film adapted from the novel of the same name, written by Iris Rainer Dart. The film stars Bette Midler and Barbara Hershey as two best friends who meet for the first time on the beach.
The story is about their friendship that changes and becomes better with age. C. C. Bloom is an award-winning broadway actress and singer, who is obsessively dedicated to her art.
Her best friend is Hilary Whitney, a human-rights lawyer, who encourages C. C. to follow her dream but gives up on her own dream.
They often drift apart but reconnect on a beach trip, only to grow stronger in their friendship. The movie was appreciated wholeheartedly by the audience but the critics felt that the plot lacked any emotional depth.
The soundtrack for the film was also a hit.
12. Becoming Jane (2007)
Becoming Jane is a biographical period drama about the life and inspiration of Jane Austen, the author of several literary masterpieces.
The film captures the key events, people, locations, and social norms that are reflected in most of her books.
Jane Austen is the daughter of a reverend who is not wealthy and cannot afford a hefty dowry for his daughters.
This limits the options available for Jane and her sister. However, it does not matter to young Jane. She is more interested in isolating herself on the rocky beach or in her room to pen down stories and novels.
She meets young Tom Lefroy, who captures her heart but is bound by family obligations. In the end, Jane Austen remains unmarried, but her experiences can be seen in all her stories, from Pride and Prejudice, Sense and Sensibility to Persuasion and Emma.
11. Chariots of Fire (1981)
Chariots of Fire is a British film that is based on the true story of two British athletes who participate in the 1924 Summer Olympics.
This sports drama was nominated for seven Academy Awards and won four awards, including Best Picture, Best Original Screenplay, and Best Original Score.
Britain is having its trials for sprinters who can win medals in 100 m dash and relay races. They build a team from the Trinity Great Court Run, and this team has to finalize the best representatives for each event.
The two likely competitors are a devout Christian who runs for god and a Jew, who is fighting against anti-Semitism and discrimination.
The film's iconic theme music by Vangelis features the team's training session, where they run on the beach every morning.
10. Forgetting Sarah Marshall (2008)
Forgetting Sarah Marshall is a romantic comedy written by Jason Segel, who also stars in the lead role. The film brings together a huge cast of comedians, including Jonah Hill, Bill Hader, Paul Rudd, Russell Brand, Kristen Bell, Kristen Wiig, Mila Kunis, etc.
The audience and the critics loved the movie for its great performances, humorous plot, and the right mix of romance.
The film was shot in Hawaii, and this added to the beauty. Peter has been dumped by his girlfriend of five years, Sarah Marshall.
He is devastated and decides to take a vacation for a change in scenery. He goes to O'ahu in Hawaii, where he meets several colorful characters and a new love interest that he almost wrecks.
In the end, he is successful in forgetting Sarah Marshall, but he feels he lost his chance at love again.
9. The Parent Trap (1961)
The Parent Trap is a Walt Disney film about two identical sisters who scheme to reunite their parents, who have divorced.
The film is based on the 1949 novel, titled Lisa and Lottie by Erich Kastner. The movie was set in the beach towns of Boston and California.
Susan and Sharon are identical looking and meet for the first time in a summer camp for girls. Initially, their appearance causes jealousy and fights between the two but they are forced to patch up after a grueling punishment.
Once they realize that they are sisters and their parents divorced, they scheme to bring their parents together at any cost.
Hayley Mills played the identical twins, and the director had initially planned to use a body double in most scenes, But Walt Disney used a visual effects team instead which was revolutionary and seamless.
8. Point Break (1991)
Point Break is a surfing film that is also a crime caper directed by Kathyrn Bigelow. The term Point Break refers to the point where a wave meets the land as it reaches the coastline.
The film garnered positive reviews from critics and audiences and built a cult following over the years. Johnny Utah is an FBI agent who goes undercover to investigate a series of bank robberies where the thieves wear masks of ex-presidents.
Utah realizes that the robbers are surfers based on the locations, language, etc. He infiltrates the local surfing community and slowly bonds with Bodhi and his team of surfers before he realizes that Bodhi is the bank robber.
The film's title was originally set as Johnny Utah. It was later changed to Riders of The Storm, from the song of the same name by The Doors.
That title was also rejected and finally, a surfing term, Point Break, was decided after half the film was shot.
7. The Descendants (2011)
The Descendants is a drama set in picturesque Hawaii, and it is based on the novel of the same name by Kaui Hart Hemmings.
The film was directed, co-written, and co-produced by Alexander Payne. The film was a critical and commercial hit and earned multiple Oscar nominations.
Matt King is a successful attorney and land baron. After his wife meets with an accident and goes into a coma, he starts to discover how fragile and hollow his family life is.
His children are strangers to him, his wife was having an affair, and there is also the impending family land inheritance issue.
How King navigates through these troubled waters is shown in the film.
6. The Way Way Back (2013)
The Way Way Back is a comedy, coming-of-age film written and directed by Nat Faxon and Jim Rash. They also play supporting roles in the film that revolves around an introverted teenager.
He is expected to be more confident and expressive, but he is never shown how to be one. Duncan is a shy and introverted boy whose mother is dating an overbearing and in-your-face kind of guy.
The boyfriend invites Duncan and his mother to his summer beach house and expects Duncan to become more sociable and confident.
The problem is that Duncan has no one who understands him and talks to him. This changes when the manager of the water park befriends him and helps him out.
5. The Secret of Roan Inish (1994)
The Secret of Roan Inish is a British fantasy adventure film that revolves around the local Irish folklore about selkies.
The film is an adaptation of the novel by Rosalie K. Fry, titled Secret of the Ron Mor Skerry.
The film is written and directed by John Sayles. Fiona is a young ten-year-old child who is sent to live with her grandparents in the small Irish coastal town of Roan Inish.
It is a small island that is famous for the legend of selkies. It was believed that Fiona's brother was carried away as a baby and rescued by these fantastical creatures.
The selkies are a legendary Irish creature that is a seal while in water and can shed its skin to become a human when it chooses.
4. The Notebook (2004)
The Notebook is the most popular chick flick based on the novel of the same name by Nicholas Sparks.
The film catapulted Ryan Gosling into stardom because of the fan following of young girls and women. Noah and Allie meet and fall in love with each other on Seabrook island in South Carolina where Allie has come for a beach vacation with her family.
She is a wealthy child, and her parents are very class-conscious. On the other hand, Noah is a poor kid from a broken family without any money to his name.
How the lovers bridge the class divide to be together is the story. In the film, the chemistry between Noah and Allie is explosive.
However, on set, Ryan Gosling and Rachel McAdams often butted heads on every issue.
3. Life as a House (2001)
Life as a House is a drama written by Mark Andrus with Irvin Winkler as the director and producer.
The film is about the renovation of a beach house that George Monroe owns and its importance in bringing his family back together.
George Monroe is an unhappy man working in a job he hates. He lives alone in a dilapidated beach-front house that he inherited from his father.
He discovers that he has a terminal case of cancer on the day he is fired. This motivates him to take control of his life and reconnect with his wayward son and ex-wife before he dies.
The images of Kevin Kline playing on the beach with his young son were the actual footage of Kline's son on vacation in Bermuda.
2. Y tu mamá también (2001)
Y tu mamá también is a Mexican film and a coming-of-age drama written by Carlos Cuarón and Alfonso Cuarón.
Alfonso Cuarón also directed and co-produced the film. It was a very successful Mexican film and broke all box office records in Mexico.
However, it did not get a wide release in the USA due to the explicit scenes, drug use, and language.
Two teenage friends, Julio and Tenoch, try to impress their new sister-in-law with tall tales. They tell her about an imaginary beach paradise in Mexico and the road trip they plan to take.
Fed up with her husband's infidelity, the sister-in-law decides to follow the friends on the trip, and it leads to a journey of self-discovery.
The film was nominated for the Oscar for Best Adapted Screenplay and Best Foreign Language film. It was the most successful Mexican film made.
1. Cast Away (2000)
Cast Away is an adventure-survival story directed by Robert Zemeckis. The film was shot mostly on the beach as it depicts the tale of Chuck Noland's survival in the wild.
Cast Away became the third biggest hit film of 2000 and earned a nomination at the Oscars for Tom Hanks.
Chuck Noland is a FedEx troubleshooter, who is on a freight flight across the Pacific. Unexpectedly, the plane crashes close to a deserted island, and Noland is the only survivor.
He has to learn survival skills like starting a fire, fishing, foraging for food, etc. He also has to maintain his sanity through loneliness and desperation.