»
Top 50 Best Assassin Movies To Watch In 2023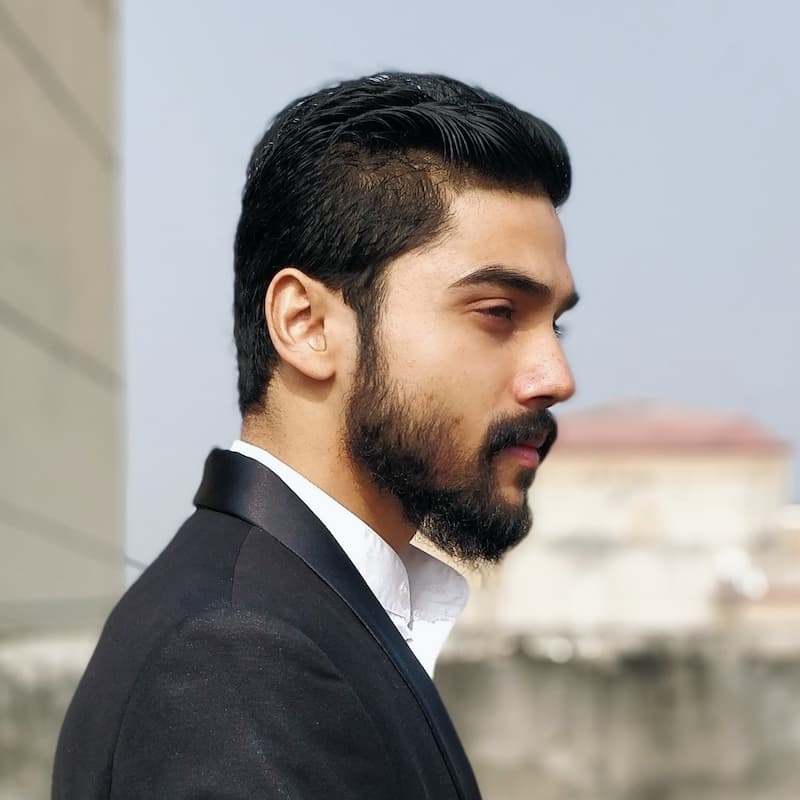 Shivam-Updated Jan 6, 2023
---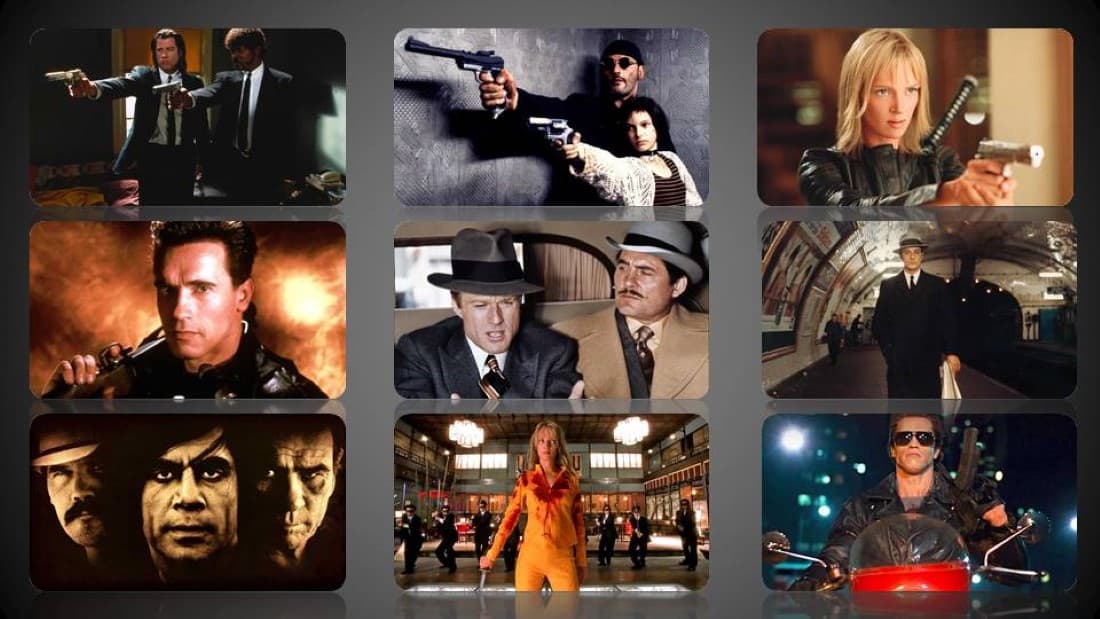 Being a professional hitman may or may not be a profession in the real world but it certainly has become one of the most purely cinematic professions over the years.
True-blue assassins are portrayed in such a manner in the movies that they almost come across like mythical creatures.
While some are represented as psycho killers, there are many who we feel are probably cooler than the heroes themselves.
Be that as it may, the inclusion of a hitman does give any motion picture or television series a definitive edge; more so if the character has been sketched well.
It is not surprising then that cine-goers across the world can't get enough of the daring and dashing assassins and their dizzying antics.
So, in order to thrill our readers and hold their interest, we have come up with a solid and satisfying compilation of some of the best assassin-themed feature films to watch in 2023.
We can't wait for you guys to catch hold of the assassins in all their glory in these credits.
While most of them are seen playing the trademark antagonist, a few of them can also be seen portraying the bonafide protagonist.
50. Stratos (2014)
This Yannis Economides directorial venture is a Greek crime drama that strives to tell the tough tale of Stratos - an ex-con who is compelled to work the night shift in a bakery.
This is because he has to spend on the construction of a tunnel to get his former mob boss out of prison.
However, even though he seems like your average guy while working in the bakery, not many are aware of the fact that he is a professional assassin during the day.
This contemporary film noir paints a bleak but realistic picture of the human civilization that is battling a crisis of both economy and integrity today.
It is that rare assassin flick on our list that reflects on how people have lost out on their respective moral values and how loyalty is ceasing to exist with every passing day.
49. Desperado (1995)
Starring the good-looking pair of Antonio Banderas and Salma Hayek in the lead, this Robert Rodriguez-helmed motion picture is the second installment of the Mexico Trilogy.
The film traces the journey of a musician who is carrying a guitar case full of guns.
He is on a mission to avenge his lover's death and the maiming of one of his hands.
For this purpose, he tours from one town to another in search of Bucho. Known to be the film that turned Salma Hayek into a mainstream sensation, Desperado banks more on its action sequences than its storyline to make an impact.
Also, Banderas proves to be a charismatic protagonist in this very amusing action extravaganza.
48. Tokyo Drifter (1966)
Directed by Seijun Suzuki, this yakuza film traces the journey of a yakuza assassin, who looks forward to living a life that has got nothing to do with organized crime post the disbanding of his gang.
However, he is soon forced to become a drifter after his old adversaries start trying to kill him.
Tokyo Drifter, which was the cinematic peak for filmmaker Seijun Suzuki, was acknowledged for its titular character as many critics liked the fact that he always came across as cool; even when he wasn't the toughest guy in the room.
Furthermore, the film was also noted for its bizarre music, set design, and ballistic action sequences.
47. Shooter (2007)
Director Antoine Fuqua's Shooter stars Mark Wahlberg, Michael Peña, Danny Glover, Kate Mara, Levon Helm, and Ned Beatty in pivotal roles.
The film is not only based on the 1993 novel Point of Impact by Stephen Hunter but it is also inspired by an Indian motion picture, titled Suriyean, that hit the screens in 1992.
The story pursues a sniper named Bob Lee, who is on the lookout for an assassin who has made elaborate plans to murder the president of the United States of America.
However, the sniper finds himself in a quandary after he is accused of an ambush.
Shooter is a satisfying action entertainer that banks on a lot of men and guns to get the job done.
46. The Equalizer (2014)
This Antoine Fuqua directorial venture traces the journey of a man called McCall, who decides to leave his turbulent past behind and lead a quiet life.
However, he resorts to his own form of justice after he chances upon a girl, Teri, whose life is being monitored by nasty gangsters.
Loosely based on the 1980s TV series of the same title and starring the superb Denzel Washington in the main lead, The Equalizer thrives on its action that is more stylish than meaningful.
Having said that, the actor-director duo worked big time in favor of this commercially successful venture.
45. In the Line of Fire (1993)
Helmed by Wolfgang Petersen and headlined by Hollywood superstar Clint Eastwood, In the Line of Fire is a political action thriller film that tracks the journey of a Secret Service agent, Frank, who has failed to defend Kennedy from an assassination attempt.
However, he soon gets an opportunity to eliminate a disillusioned and tormented former CIA agent, who is now an assassin looking forward to murdering yet another president.
The critically and commercially successful motion picture received three nominations at the 66th Academy Awards.
It was recognized for its sharp direction and the performances of both Eastwood and John Malkovich.
44. Grosse Pointe Blank (1997)
Helmed by George Armitage, this black comedy crime film stars actors such as John Cusack, Minnie Driver, Alan Arkin, and Dan Aykroyd in prominent roles.
The film attempts to tell the story of a professional assassin, Martin Black, who accepts a task in Grosse Pointe, Michigan.
There, he is also planning to attend his 10-year high school reunion. However, he soon uncovers that there is a plot in place to assassinate him.
Grosse Pointe Blank is armed with a sensational soundtrack, John Cusack's witty performance, and smart writing.
Also, the chemistry between the lead actors is something to watch out for.
43. La Femme Nikita (1990)
La Femme Nikita, which is also called Nikita in France, is an action thriller film that has been written and helmed for the screen by Luc Besson.
It traces the journey of a convicted felon who agrees to turn into a spy and assassin for the government.
However, things spiral out of control after she ends up falling in love. Needless to say, her profession and her feelings come at loggerheads with one another.
Even though the motion picture managed to mint money at the ticket counters, the popular press reception to it in the country was mixed.
Be that as it may, La Femme Nikita was acknowledged for Besson's film noir-styled direction and Anne Parillaud's leading act.
42. Murder By Contract (1958)
Helmed for the screen by Irving Lerner, this film noir crime feature tracks the thrilling journey of an assassin who ceases to execute a star witness.
Either way, he finds himself marked for massacre soon after. One of the first few motion pictures to have influenced top director Martin Scorsese, Murder By Contract is a terrific, no-nonsense feature film that is not as popular among the audience as other credits on our list today.
However, Lerner's direction and Lucien Ballard's camera work ensure that this mid-range project has been sharply executed for the viewers.
41. Equilibrium (2002)
Helmed for the screen by Kurt Wimmer, Equilibrium is set in the futuristic world where every form of human emotion is prohibited from being openly displayed.
The government, which has full control over the human population, is of the opinion that books, art, and music are unnecessary needs.
Therefore, those who are seen resisting the rules are mercilessly killed by hired assassins of the government.
However, one of the officers named Preston, who is responsible for implementing the law, decides to finally revolt against the autocratic government and overthrow it.
Starring Christian Bale in the lead, Equilibrium was appreciated for striving to make a statement in its own way.
40. A Colt Is My Passport (1967)
Based on the novel Tobosha by Shinji Fujihara, this motion picture has been directed by Takashi Nomura.
It attempts to tell the story of an assassin who is hired to kill a gang leader.
Following the completion of his mission, the hitman and his driver are both pursued by rival gangs who want them dead at any cost.
Actor Joe Shishido's portrayal of a tough assassin in this feature film cemented his image as an action hero for years to come.
That being said, A Colt Is My Passport is considered to be arguably the finest motion picture helmed by filmmaker Takashi Nomura in his long and respected career in the film industry.
39. John Wick Chapter 3: Parabellum (2019)
In the third installment of filmmaker Chad Stahelski's John Wick series, the titular character is shown to be declared as "excommunicado." A hefty price is placed on John Wick's head after he ends up slaying an international crime lord.
Needless to say, he is forced to go on the run and protect himself from ruthless hitmen and relentless bounty hunters.
Also starring the gorgeous Halle Berry alongside Keanu Reeves, John Wick Chapter 3: Parabellum goes on to strengthen what its predecessors had achieved in the recent past.
The motion picture was acknowledged for every single element that this super successful and ultra cool franchise is popular for.
It is not surprising then that the box office success of the first three movies has paved the way for a fourth one, which is set to hit the cinemas in 2023.
38. Get Carter (1971)
Written and directed by Mike Hodges in his directorial debut, this crime feature film stars Michael Caine, Ian Hendry, John Osborne, Britt Ekland, and Bryan Mosley in crucial roles.
Loosely based on Ted Lewis's novel Jack's Return Home, the story follows London-based gangster Jack Carter, who decides to travel to Newcastle to investigate the demise of his brother who seems to have passed under inexplicable circumstances in a car accident.
Ranked 16th on the BFI's list of the Top 100 British movies of the 20th century, Get Carter was praised for its unabashed display of crime.
Furthermore, Michael Caine was praised for his tough character projection in this one.
37. The American Friend (1977)
Helmed for the big screen by Wim Wenders, this neo-noir feature film has been adapted from Patricia Highsmith's novel, titled Ripley's Game.
The motion picture follows the journey of Tom Ripley; someone who deals in forged art.
He is soon seen coercing a terminally ill picture framer into becoming an assassin. What follows is a series of events that leave the viewer awestruck, to say the least.
Even though not everything at the beginning of the story makes sense, this motion picture still makes for a fabulous watch.
In fact, only a few assassin movies have been able to sketch realistic human relationships and well-rounded characters as convincingly as The American Friend.
36. John Wick (2014)
Toplined by the charming Keanu Reeves, John Wick traces the journey of an ex-hitman who is mourning the death of his loving wife.
However, after the dog that she gifted him is killed and his prized 1969 Mustang stolen by an arrogant Russian mob prince, Wick vows to avenge his death and retrieve his car at any cost.
Directed effortlessly by Chad Stahelski, this trendy and fast-paced motion picture was a success that Keanu Reeves truly needed to bounce back in his cinematic career.
The film was praised for its visual style, well-choreographed action sequences, direction, and dynamic lead performance.
35. Three Days of the Condor (1975)
Loosely based on James Grady's 1974 novel Six Days of the Condor, this post-Watergate political thriller feature has been directed efficiently by Sydney Pollack.
It stars Robert Redford, Faye Dunaway, Cliff Robertson, and Max von Sydow in pivotal roles.
The story of the motion picture follows the exhilarating journey of a bookish CIA researcher who is stunned to discover that all of his co-workers have been unexpectedly assassinated.
Now that an assassin is following him at every turn as well, he must figure out who wants him dead before it is too late.
Nominated for the Academy Award for Best Film Editing, Three Days of the Condor thrives on its taut direction and memorable performances by Robert Redford and Faye Dunaway.
34. This Gun for Hire (1942)
Based on the novel A Gun for Sale by Graham Greene, this Frank Tuttle directorial venture traces the journey of an assassin named Philip Raven; someone who shoots a blackmailer and his lovely female companion dead.
However, little does Raven know that his employer, who paid him in marked bills, seems to be working with foreign spies.
Actor Alan Ladd's character play of an assassin received widespread critical acclaim and evoked fan reaction.
Needless to say, it pretty much turned him into a star. Film star Veronica Lake was also appreciated for playing her character well.
In fact, several critics claimed that her portrayal made the assassin and his cold antics look far more plausible in the first place.
33. John Wick: Chapter 2 (2017)
Renowned assassin John Wick makes a dashing return in the second installment of the hit John Wick franchise of feature films.
In this movie, Wick is seen traveling to Rome to combat some of the deadliest killers to fulfill an oath that he took.
However, he soon understands that a huge bounty has been placed on his head. John Wick: Chapter 2, which earned twice the amount of the first film at the box office, was endorsed for its mind-blowing action scenes, direction, editing, and visual appeal.
Better still, Keanu Reeves continued to add to the legacy of the franchise by delivering a solid performance as the titular character.
32. Looper (2012)
One of the finest assassin screenplays to have ever been placed in a science fiction setting, Looper is set in the year 2074.
It tracks how the mob sends their victims back in time with the sole purpose of getting them executed by the "loopers", who happen to be hired contract killers.
However, things go for a toss when a looper named Joe finds himself to be the sufferer of his own actions.
Directed by Rian Johnson, this motion picture was selected as the opening feature of the 2012 Toronto International Film Festival.
It was praised for its science fiction elements and good old-fashioned action.
31. Bullet Train (2022)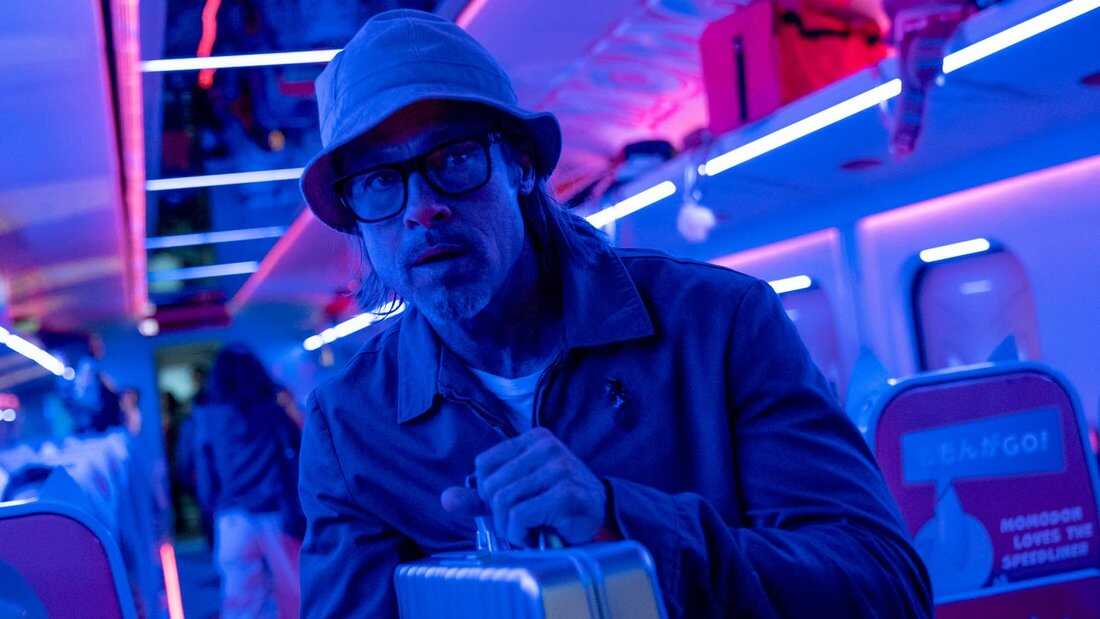 This David Leitch-helmed feature film has been based on Kōtarō Isaka's novel Maria Beetle, which was published in 2010.
The story of this action comedy flick showcases five assassins on a fast-moving bullet train.
Soon after they are on board, the hitmen find out that each of their respective missions has something in common.
Even though the script was criticized unanimously by critics, the motion picture was, however, praised for its high-speed action and the entertaining performances of its colorful star cast.
So, if you're a die-hard fan of non-stop action and love to catch assassins in mainstream cinema, Bullet Train could be your new guilty pleasure watch.
30. The Mission (1999)
Produced and helmed for the screen by Johnnie To, this action film traces the journey of Triad boss Lung, who has just avoided being murdered in a brutal assassination attempt.
Soon after, he is forced to employ five assassins for his protection. While the hitmen end up forming a strong bond with each other, their loyalty is put to test when their boss discovers that one of them is having an affair with his wife.
The Mission, which is often called one of the better action films to have been produced in Hong Kong, should be seen for its beautifully constructed and tense atmosphere.
Moreover, the characters of this well-edited and executed gangster drama come across as both professional and capable in equal measure.
29. Ghost Dog: The Way of the Samurai (1999)
The talented and determined Forest Whitaker stars as the dreadful "Ghost Dog" in this crime saga that has been written and helmed by Jim Jarmusch.
The story outlines the tumultuous journey of an African-American Mafia assassin who abides by the ancient code of the samurai.
However, things turn topsy-turvy in his work and he eventually finds himself being targeted to be killed by the gang.
Nominated for both an Independent Spirit Award for Best Feature and a César Award for Best Foreign Film, Ghost Dog: The Way of the Samurai is an inventive mix of the contemporary gangster and ancient samurai lifestyles.
Having said that, Whitaker's outstanding performance is arguably the biggest reason for one to catch this movie.
28. Munich (2005)
This engaging and politically sound assassin feature film tracks the journey of hitman Avner Kaufman as he carries out a series of well-planned attacks in the wake of the unfortunate 1972 Olympics massacre.
The story showcases the murder of eleven Israeli athletes and their coach. The Israeli government is then compelled to hire a competent assassin to slay those who are responsible for their deaths.
Based on the 1984 book Vengeance by George Jonas, this Steven Spielberg-helmed project received five Oscar nominations.
It was noted for its audacity in asking difficult questions, presenting well-sketched characters, and painting a rather vivid picture of the Munich killings at the 1972 Summer Olympics.
27. A Bittersweet Life (2005)
Written and directed by Kim Jee-Woon, this South Korean neo-noir action drama film stars Lee Byung-hun as Sun-woo - a high-ranking assassin who becomes the ultimate target of his boss after he fails to carry out one of his orders.
South Korea's affinity for ultra-violence is evident in this refreshingly real title. Also, the lead performance by Lee Byung-hun elevates the film altogether.
Not only does the actor deliver a resounding performance but he also ensures that his character play never comes across as cliched.
This beautifully staged and highly satisfying motion picture also received an unofficial Indian remake, titled Awarapan, which hit the screens in 2007.
26. Collateral (2004)
Director Michael Mann comes up with yet another spectacular film in his career. This time, his project is headlined by superstars Tom Cruise and Jamie Foxx.
Max is an innocent cab driver in Los Angeles who gets the shock of his life when he learns that his next passenger, Vincent, is a cold-blooded assassin.
Worst still, he is on a deadly mission to assassinate people as he continues to take a tour of the city in Max's vehicle.
However, the driver feels that he must do something to deter Vincent before the situation blows out of proportion.
Collateral, which was chosen by the National Board of Review as one of the top ten films of 2004, thrived on Mann's trademark style of directing and its performances.
25. 13 Assassins (2010)
A remake of Eiichi Kudo's 1963 Japanese period drama film of the same title, 13 Assassins has been directed by Takashi Miike.
The story follows a samurai named Shinzaemon, who selects 11 assassins and a hunter to attack and destroy a sinful and murderous lord, Matsudaira Naritsugu, who happens to be the chief of the Akashi clan.
13 Assassins was not only applauded for being a title that looks slightly inspired by Akira Kurosawa's body of work but it was also acknowledged for being a wildly entertaining remake of the original.
The big-budget epic thrives on its excellent visuals, sound design, and believable performances.
24. Fallen Angels (1995)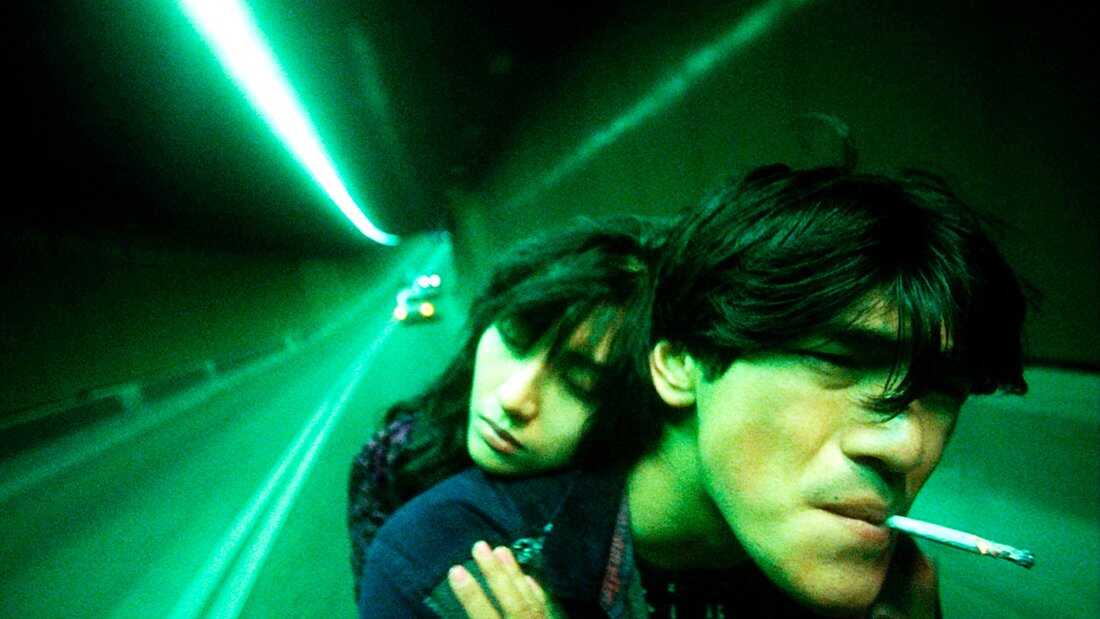 This Wong Kar-wai directorial venture showcases how an assassin, his leader, an entrepreneur, and two ladies cross paths in Hong Kong.
The surprise factor here is that even though their professional and personal lives collide with each other, it happens mainly without their consent or awareness.
Set in 1995 pre-Handover Hong Kong, this motion picture will appeal to both Eastern and Western viewers.
The social and political undertones of this very distinct assassin film are something to watch out for.
Fallen Angels banks heavily on its unusually attractive soundtrack, cinematography, and remarkable direction. In addition, it is a unique tale about loneliness at heart.
23. Sicario (2015)
Filmmaker Denis Villeneuve's Sicario tracks the journey of FBI agent Kate Macer, who is exposed to harsh realities during a risky mission to stop a drug cartel from operating between the United States of America and Mexico.
Sicario, which basically means "hitman" in Spanish, is a title dedicated to the character of Alejandro Gillick, who happens to be a proficient hitman who works for the CIA.
The plot of the film is such that it would be difficult for the viewers to differentiate between the heroes and the antagonists.
Starring Emily Blunt, Benicio del Toro, and Josh Brolin in significant roles, Sicario was assigned to compete for the Palme d'Or at the Cannes Film Festival in 2015.
22. Lucky Number Slevin (2006)
This Paul McGuigan directorial venture features a set of supremely talented actors such as Josh Hartnett, Morgan Freeman, Ben Kingsley, Lucy Liu, Stanley Tucci, and Bruce Willis.
The story shows how an instance of mistaken identity stations an innocent man named Slevin in the middle of a confrontation between two of New York City's rival crime bosses.
Even though Lucky Number Slevin is rated well on IMDb, it opened to strictly average reviews back in the day.
While several critics called it a failed attempt at recreating the magic of Pulp Fiction, the other half openly appreciated its overly-stylized characters and dazzling set design.
21. The Boondock Saints (1999)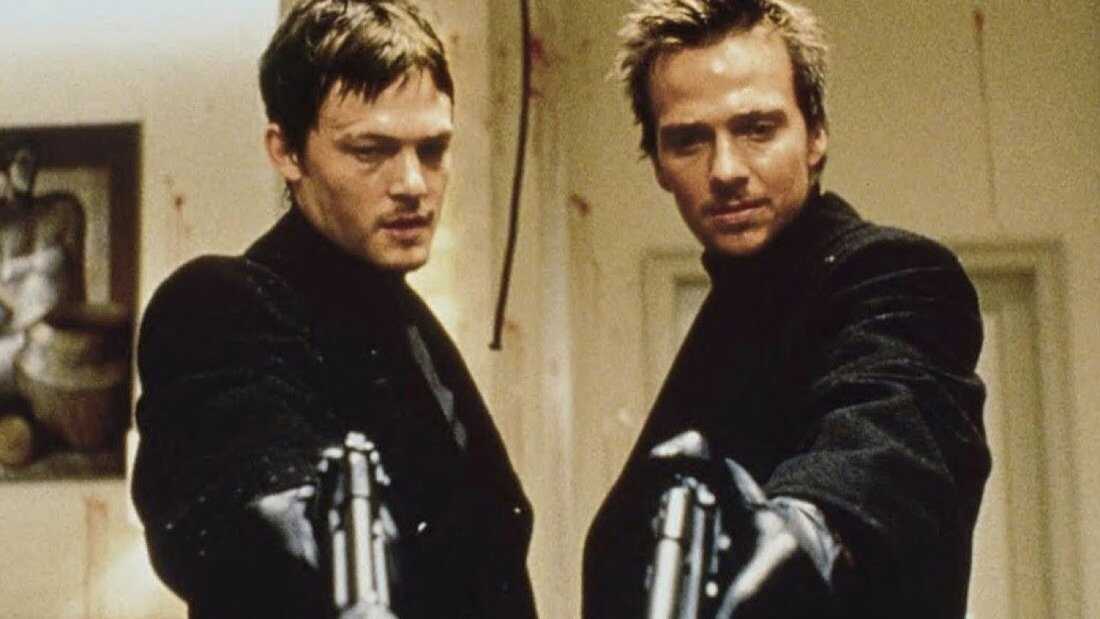 This indie feature film revolves around the lives of two brothers who soon realize that they are being glorified for having committed crimes that were imprisoned for.
So, believing that killing the mafia gang members is God's will, they pick up from where they left off after having been released from the penitentiary.
Meanwhile, a strong-willed FBI agent, Paul Smecker, is on their trail trying to find the reason behind their actions.
However, the closer he gets to understanding their objective, the more he starts to believe that the brothers might just be doing the community good.
This jolting vigilante-justice crime caper has been helmed by Troy Duffy.
20. Road To Perdition (2002)
Directed by Sam Mendes and starring Tom Hanks in the lead, the screenplay of Road To Perdition has been adapted from the graphic novel of the same name by Max Allan Collins.
The motion picture tells the story of an assassin who is compelled to be on the run after his young son gets to witness a murder committed by his boss.
Needless to say, he has no option left but to save his beloved kid from those who are looking to catch him.
Besides Hanks, this well-regarded movie stars Jude Law, Daniel Craig, and veteran superstar Paul Newman in his final live-action theatrical acting role as well.
Road To Perdition was heeded for exploring the theme of father-son relationships and the repercussions of violence.
19. The Bourne Supremacy (2004)
In the second installment of the Jason Bourne series of motion pictures, the titular character is seen being forced to return to his old ways as a ruthless assassin.
This is because Bourne has falsely been framed in a CIA operation. Needless to say, he has no option but to figure out why the agency is still after him.
Even though the title of the film has been directly lifted from the name of the second Bourne novel, its plot structure is quite different.
While Matt Damon does justice to his character sketch, director Paul Greengrass has to be given due credit for ensuring that the members of the supporting cast deliver as well.
The Bourne Supremacy is a critically and commercially successful action thriller that provides the thrills it promises.
18. Pale Flower (1964)
This critically acclaimed Japanese film noir feature film has been directed by Masahiro Shinoda. The story follows the journey of Muraki, who is an assassin for the Yakuza and has been recently released from jail.
While at an unlawful gambling parlor, Muraki stumbles upon an enigmatic young woman named Saeko and gets increasingly drawn toward her.
The viewers get to notice how the two get entangled in an incredibly destructive affair.
Pale Flower adds to the already rich archive of classic Japanese cinema and is a must-see for those who like to explore a familiar and, yet, different concept.
17. The Day of the Jackal (1973)
Based on the 1971 novel of the same name by Frederick Forsyth, The Day of the Jackal is a political thriller feature that has been directed by Fred Zinnemann.
The film tracks the journey of a professional assassin who is known as the "Jackal"; someone who has been assigned to execute the French president Charles DeGaulle during the summer of 1963.
Ranked by the British Film Institute as the 74th greatest British movie of the 20th century, the motion picture won the BAFTA Award for Best Editing back in the day.
The Day of the Jackal is not just a wonderful suspense thriller but it is also a superb illustration of filmmaking itself.
16. Ashes and Diamonds (1958)
Helmed by Andrzej Wajda, this motion picture is based on Polish writer Jerzy Andrzejewski's novel of the same name.
The story showcases how after the end of the Second World War and the German occupation, the Polish resistance and the Russian troops start fighting each other with the sole purpose of taking charge of the leadership in Communist Poland.
Meanwhile, a Polish assassin is ordered to execute a Russian soldier. The catch here is that both the assassin and the soldier were fighting the enemies together just a few days ago.
Ashes and Diamonds, which was screened at the Venice Film Festival, won the FIPRESCI award there.
Many still call it arguably the most popular Polish feature film to have ever been made.
15. The Irishman (2019)
The Irishman is Martin Scorsese's much-awaited return to the genre of gangster cinema that he popularized in the second half of the bygone century.
The story follows a truck driver named Frank Sheeran, who gets himself involved with Russell Bufalino and his Pennsylvania crime clan.
As he continues his unmistakable rise in the syndicate as its top assassin, he also goes on to work for the influential Teamster Jimmy Hoffa.
The film, which marked the ninth collaboration between director Scorsese and actor Robert De Niro, received 10 nominations at the 92nd Academy Awards.
It was praised for its direction and the splendid performances of veteran stars such as Al Pacino, Robert De Niro, and Joe Pesci.
The Irishman premiered at the 57th New York Film Festival and opened to deserving critical acclaim.
14. The Killer (1989)
Written and directed by John Woo, this action thriller stars Chow Yun-fat, Danny Lee, and Sally Yeh in prominent roles.
The story follows an assassin named Jeffrey, who is betrayed by his employer after he confesses that he wishes to call it a day after one final mission.
Sooner than later, he is compelled to team up with Inspector Lee to combat the gangsters who are out to destroy him once and for all.
Even though The Killer did not succeed immediately in Hong Kong, it was admired for its over-the-top action sequences and stylized execution.
The film proved to be a stepping stone for director John Woo to Hollywood.
13. The Bourne Identity (2002)
This action-packed film follows the story of a man whose bullet-ridden body is found and taken care of by strangers.
He wakes up with no memory of the past and embarks on a thrilling journey of self-discovery.
Even though the man seems to be suffering from total amnesia, he somehow knows a lot of remarkable skills.
Not only can he fight and defend himself skillfully but he also possesses linguistic talents.
This highly unpredictable action thriller keeps you on the edge of your seat right from the word go.
Based on Robert Ludlum's 1980 novel of the same name, The Bourne Identity is full of suspense and intrigue.
12. The Manchurian Candidate (1962)
Directed and produced by John Frankenheimer, this psychological political thriller film is based on Richard Condon's novel of the same name.
The motion picture shows how Korean War veteran Sergeant Raymond Shaw is applauded by his supervisors for having put on a brave show during the war.
However, nobody besides his troupe knows the fact that he was the man behind the slaying of two missing warriors.
So, after having returned to civilian life in the United States of America, he starts to work as an assassin.
The Manchurian Candidate is a classic mix of satire and political thriller.
11. In Bruges (2008)
Written for the screen and directed by Martin McDonagh in his feature-length debut, this black comedy crime flick has been headlined by actors Colin Farrell and Brendan Gleeson.
The story follows two Irish hitmen, Ray and Ken, who get stuck in Bruges, Belgium, after one of their missions fails to find success.
However, the situation gets complicated in the true sense of the word when Ken is asked by their chief to exterminate Ray without fail.
A winner of the BAFTA Award for Best Original Screenplay, In Bruges is a fantastic blend of humor and crime thriller elements.
The film looks beautiful on the screen and is as unpredictable and enjoyable as it could have possibly been.
10. The Bourne Ultimatum (2007)
Directed by Paul Greengrass and headlined by Matt Damon, this feature film is partially based on Robert Ludlum's 1990 novel of the same name.
The movie continues to track Jason Bourne's relentless quest to uncover his shady past. However, he first has to handle CIA agents who are hell-bent on killing him before he can excavate the ultimate truth.
Matt Damon reprised his role as the former CIA assassin Jason Bourne in the third installment of the film series.
The Bourne Ultimatum opened to favorable reviews by prominent film critics and was lauded for being smartly written, directed, and performed for the big screen.
In fact, many consider it to be the best film in the Jason Bourne franchise.
9. Kill Bill: Vol. 2 (2004)
The second installment of the Kill Bill franchise follows an assassin named the Bride, who continues her journey of killing her ex-boss, his brother, and Elle Driver.
This Quentin Tarantino directorial venture also opened to rave reviews and was seen as a brilliant tribute to spaghetti westerns and samurai cinema.
The sequel adds an extra plot and a ton of action and dialogues to the unforgettable exploits of its beloved predecessor.
When we put both volumes together, it is beyond obvious that Tarantino has come up with a masterfully crafted saga that will be remembered for years to come.
Needless to say, one cannot afford to miss both the hard-hitting movies of the Kill Bill series.
8. Le Samourai (1967)
Starring Alain Delon, François Périer, Nathalie Delon, and Cathy Rosier in significant roles, this critically acclaimed neo-noir crime thriller project has been written and directed by Jean-Pierre Melville.
The film tracks the journey of a professional assassin who is caught when the witnesses assert that they have seen him murdering a nightclub owner.
The hitman tries his best to give several alibis to defend himself but is unsuccessful in all his attempts.
Placed at number 39 in Empire's list of "The 100 Best Films of World Cinema", Le Samourai grows on its atmospheric screenplay, absorbing direction, and Delon's solid performance.
This motion picture has gone on to inspire a lot many mainstream films and filmmakers since it hit screens in 1967.
7. The Terminator (1984)
There is no denying the fact that The Terminator has got to be arguably the best-known assassin film in popular culture.
The success of the film did not only push its lead star Arnold Schwarzenegger to the cusp of stardom but it also established filmmaker James Cameron as a force to be reckoned with in Hollywood.
The story sketches the journey of a violent cyborg assassin who is sent back in time to kill a waitress named Sarah.
His only aim is to somehow prevent her unborn son from saving mankind from extinction by Skynet.
While the motion picture set the box office ablaze, it also won numerous awards at various award functions.
In addition, its catchphrases and characters went on to become some of the most popular ones in the history of mainstream cinema.
6. Kill Bill: Vol. 1 (2003)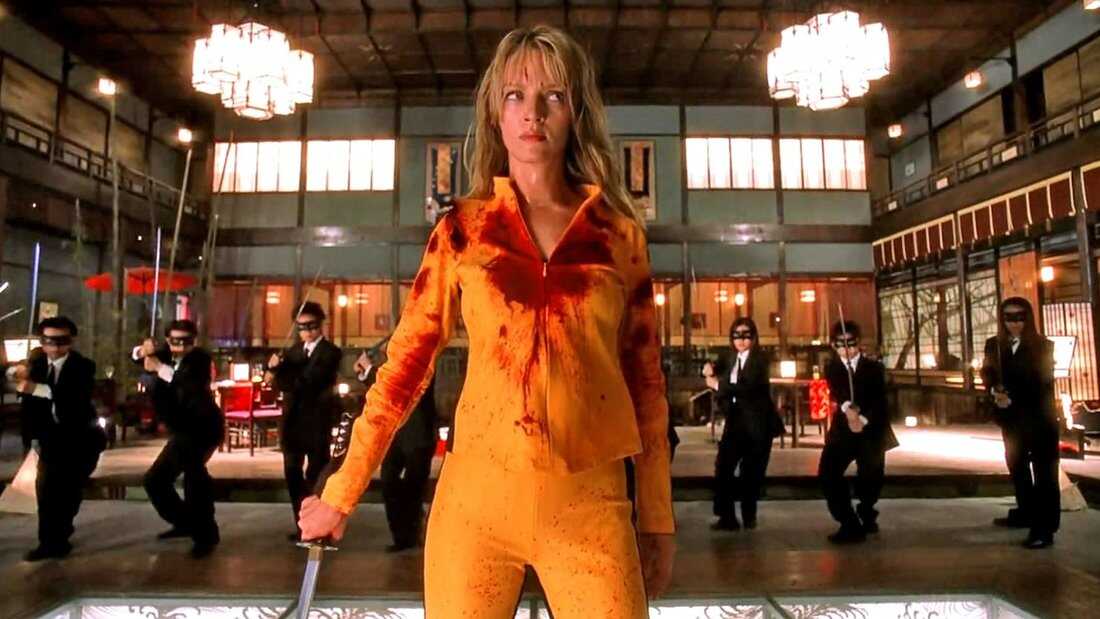 Quentin Tarantino is credited with making some of the best-rated assassin-themed motion pictures in the history of mainstream cinema.
Another cult classic by the director that went on to give birth to a rather successful franchise was Kill Bill.
A pregnant assassin, code-named The Bride, is the heart of the story in this one.
After she is brutally attacked by her ex-boss, she goes into a state of coma for four years.
However, she vows to seek revenge on him and his associates after she gets better.
The extremely violent Kill Bill: Vol. 1 was lauded for its technique, stylized action, and unpredictable humor.
5. No Country For Old Men (2007)
Written and directed by Joel and Ethan Coen and based on Cormac McCarthy's novel of the same name, this neo-Western crime thriller is one of the best assassin credits of all time.
The film tracks the uneasy journey of a hunter who stumbles upon two million dollars while sauntering through the aftermath of a drug deal.
However, things soon go out of hand when a psychopathic assassin starts to pursue him for his fortune.
While the Coen brothers have had the knack for developing some truly fine assassins in their various cinematic endeavors, none of their creations come close to Javier Bardem's Anton Chigurh from No Country For Old Men.
Called the Movie of the Year by the American Film Institute, this motion picture won top honors at multiple film festivals and award shows across the globe.
4. The Sting (1973)
This crime caper has been directed by George Roy Hill and stars actors such as Robert Redford, Paul Newman, and Robert Shaw in crucial roles.
The story follows the endeavors of swindler Johnny Hooker who seeks to take revenge on ferocious crime boss Doyle Lonnegan after his partner is slain by his henchmen.
Hooker is supported by another conman named Henry Gondorff, who seems to be eluding the FBI.
In a movie that stars two esteemed Hollywood stars, it is Dimitra Arliss who makes her presence felt in the role of the assassin Loretta Salino.
The Sting won the Best Picture, Best Director, Best Editing, and Best Writing awards at the 46th Academy Awards.
3. Léon: The Professional (1994)
After the family members of a 12-year-old girl Mathilda are killed, she comes under the guidance of a professional assassin named Leon; someone who educates her about the secrets of his trade.
While learning to be a killer herself, she goes on to develop a tight bond with the meek hitman.
Slowly but steadily, she plans to take revenge on the twisted DEA agent who slaughtered her family.
Touted to be one of the best assassin movies to have ever been produced, Léon: The Professional was praised for being visually stylish and graphically violent.
Also, let's not forget a young Natalie Portman who went on to impress thousands across the globe with her magnificent performance in her debut feature.
2. Terminator 2: Judgment Day (1991)
The second installment of the Terminator franchise added to the legacy of its predecessor in a big way.
It went on to smash box office records and received universal critical acclaim. The screenplay showcases how a terminator is sent by the malevolent artificial intelligence Skynet on a mission to slay Sarah's young son, John Connor.
However, things get interesting when a cyborg who was once after Sarah's life is now entrusted with the task of protecting her son.
Easily the most expensive film to have hit the cinemas at the time, Terminator 2: Judgment Day stunned the world with its advanced visual effects and action sequences.
1. Pulp Fiction (1994)
John Travolta, Samuel L. Jackson, Bruce Willis, and Uma Thurman headline this extraordinary award-winning assassin feature film by top filmmaker Quentin Tarantino.
The movie showcases how a series of incidents entangles the lives of two Los Angeles gangsters, a mobster's wife, a boxer, and two small-time criminals, respectively.
Regarded as Tarantino's masterpiece, Pulp Fiction was not only nominated for seven awards at 67th Academy Awards but it even won the Palme d'Or at the 1994 Cannes Film Festival.
The film quite literally had an unmatched impact on popular culture and went on to inspire mainstream features and other media as the years passed on.
It is widely regarded as one of the greatest motion pictures to have ever hit the screens.