»
Top 27 Best Ryan Gosling Movies To Watch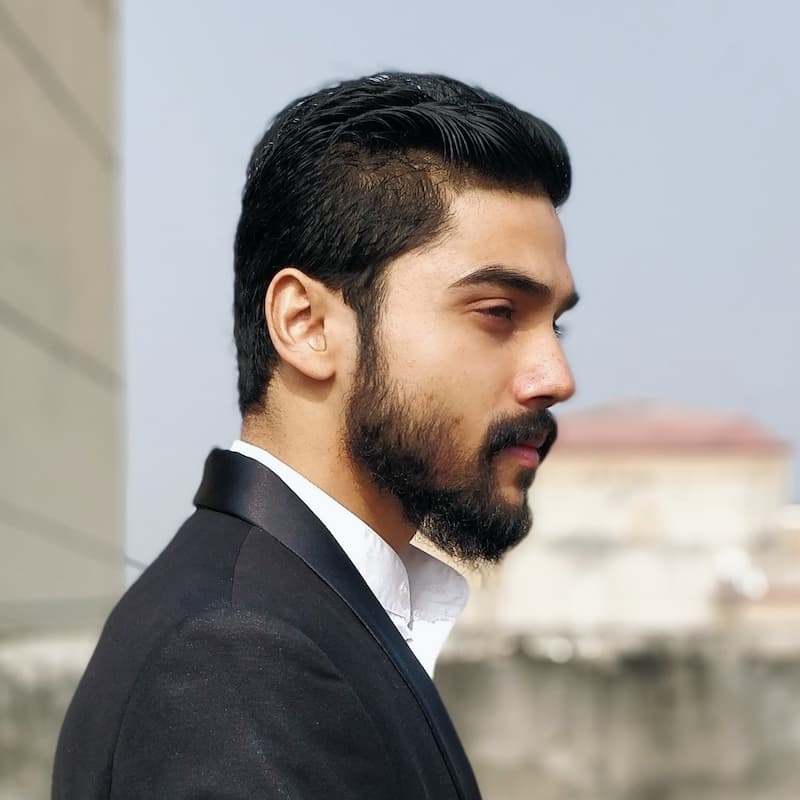 Shivam-Updated Jan 8, 2023
---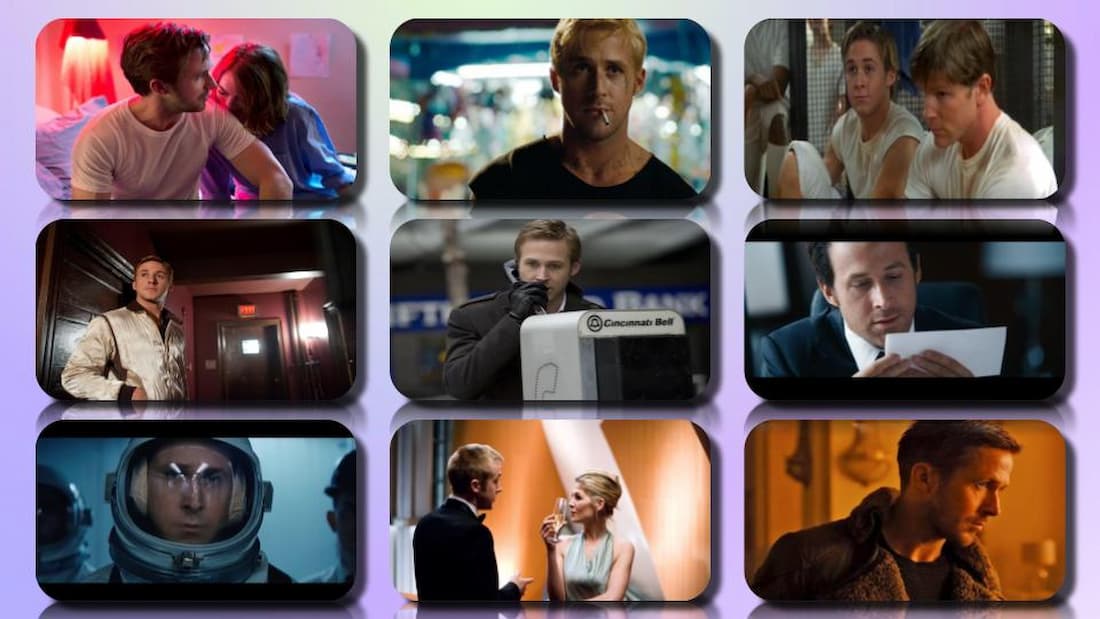 Very few actors in the world today have the uncanny ability to make audiences believe anything that they see on the silver screen.
Ryan Gosling, who is pretty much a character actor in the body of a Hollywood hunk, has been able to do the same by utilizing his charm and chutzpah to great effect.
A critically and commercially successful performer, Gosling kick-started his career as a child actor. Over the past couple of decades, he has been seen employing both his divinely-gifted good looks and redoubtable acting prowess to brilliantly bring his complex on-screen characters to life.
While he was seen playing bit roles in movies at first, the actor has gradually transitioned into playing more mature roles in major projects.
Not only has he been working at a consistent rate, but he has also managed to show his range as a performer in a relatively short period.
His impeccable acting talent was on full display when he was seen portraying a self-hating Jewish neo-Nazi (The Believer); when he was noticed having a loving relationship with a lifelike sex doll (Lars and the Real Girl); or, even better, when he enacted a drug-addicted teacher with a heart of gold (Half Nelson).
Mostly, the thespian has not been a part of terrible cinematic projects as yet. Better still, his filmography is overflowing with smash hits that have helped him pave his way into Hollywood immortality.
Therefore, this is our honest attempt to cover the finest motion pictures and performances of Ryan Gosling; some of which will undeniably stand the test of time.
1. La La Land (2016)
Dream, destiny, desire, and despondency - four words that aptly describe the life and its intricacies in "Hollywood land".
An emblem of showbiz for about a century now, Hollywood is among the most attractive destinations in the whole wide world, and nowhere is this more apparent than in Damien Chazelle's Oscar-winning musical drama La La Land.
Actors Emma Stone and Ryan Gosling deliver fantastic performances each as Mia and Sebastian, respectively. Their palpable chemistry is backed by several unforgettable melodies that only seem to be getting better with time.
La La Land, with all its glitz, heartbreak, and promise in place, pays a fitting tribute to not only the magic of jazz music but also to the fools, who, despite their aching hearts, dare to follow their dreams.
Watch out for the implicitly expressive finale which tugs at your heartstrings and wonderfully captures the spirit of the engaging screenplay.
2. Blade Runner 2049 (2017)
While the thought of developing a sequel to Ridley Scott's sci-fi masterpiece Blade Runner seemed impossible at first, all apprehensions were put to rest when Denis Villeneuve's Blade Runner 2049 hit the screens in 2017.
This melancholy, mournful motion picture starred Ryan Gosling as a mysterious and, yet, transparent bio-engineered human male with above-average physical and mental attributes.
Often rated as one of the finest legacy sequels to have ever been produced, this neo-noir science fiction drama was able to pay a fitting tribute to the beloved original.
Props to the makers for expanding the universe in exciting ways.
3. The Big Short (2015)
We don't really need to have a business degree to comprehend how banks let the American people down by causing the housing market crash in 2007.
In the same way, we don't need to have in-depth knowledge about the crash to realize how great Ryan Gosling was as Jared Vennett in Adam McKay's satirical drama, The Big Short.
The motion picture, which strives to familiarize the viewers with the events that led to the global financial crisis of 2007-2008, won the Academy Award for Best Adapted Screenplay.
Noted for the unconventional techniques it employs to explain several financial instruments, the compelling drama thrives on the performances of its cast which includes actors such as Christian Bale, Brad Pitt, and Steve Carell.
4. Remember the Titans (2000)
Even though Ryan Gosling didn't have a significant part to play in this biographical sports drama, it did mark his first major film acting credit.
The film tells the true story of an integrated football team that is led by a determined coach to withstand inner struggles and form a winning squad.
Headlined by the amazing Denzel Washington, this Boaz Yakin directorial venture stars Gosling as a football cornerback. The motion picture deserves a spot on our list for having indicated more than two decades ago that even the smallest Gosling parts had the potential to leave a lasting impact.
Needless to say, the project opened to rave reviews from critics, who lauded its performances and writing.
5. The Place Beyond the Pines (2012)
Ryan Gosling delivers a complex and deep performance as a motorcycle stuntman and directionless father, whose death during a failed heist creates a ripple effect, in this criminally underrated drama film.
The Place Beyond the Pines, which offers a quiet, tense character study, coalesces three harrowing stories into one stirring tale about the weight of consequences.
Director Derek Cianfrance has to be given due credit for providing a moody and stylistic approach to the crime genre through this motion picture.
While the screenplay thrives on its surprising developments, it is Gosling's misguided quest for an everyday family life that stands out the most. A must-watch!
6. Drive (2011)
Director Nicolas Winding Refn's Drive stars Ryan Gosling as a stunt driver one of whose heists goes haywire and, consequently, impacts the lives of those around him, while, at the same time, endangering his own.
Drive is one of those motion pictures on our list whose popularity continues to grow with the passage of time.
Its stylish and surreal approach is backed by Gosling's portrayal of a speedster with a level of erudite cool.
Full of tension, intensity, and a touch of vulnerability, Drive is far more than another run-of-the-mill crime caper. It also stars Carey Mulligan, Bryan Cranston, Christina Hendricks, Ron Perlman, and Albert Brooks in pivotal roles.
7. The Ides of March (2011)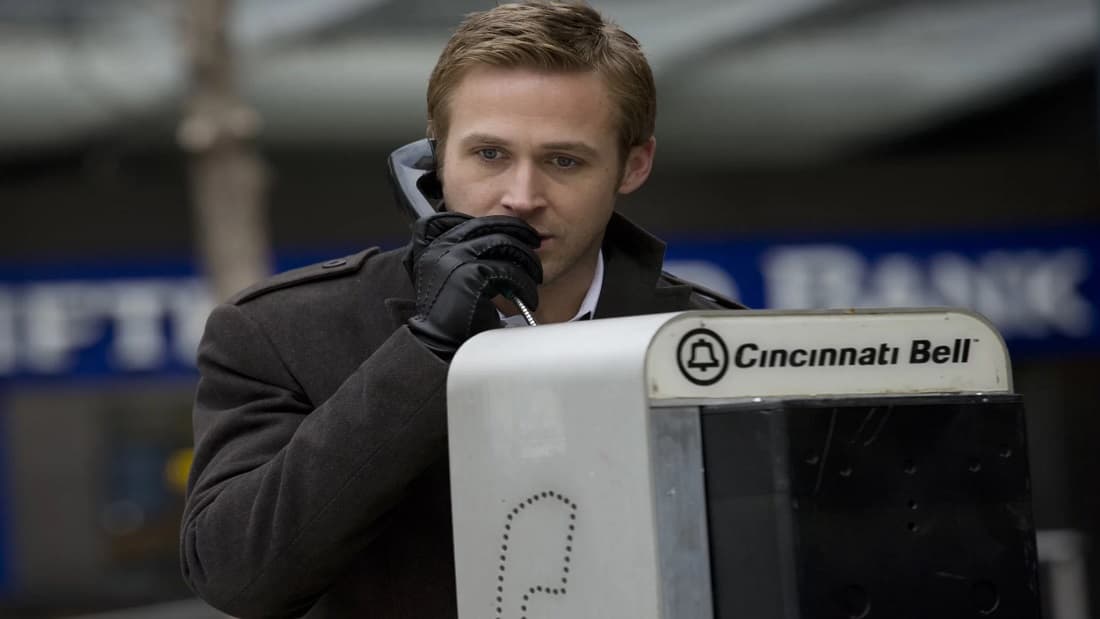 The fact that Ryan Gosling led the amazing all-star cast of this George Clooney-helmed political drama was a clear indication that his profile was on a constant rise in Hollywood.
We catch the actor playing an idealistic yet determined junior campaign manager, whose exposure to the murky world of politics ends up corrupting him.
Like Stephen Meyers, Gosling is successfully able to blur the lines between good and bad. Needless to say, he allows his stars to shine in a movie with certified hall of fame actors such as George Clooney, Jeffrey Wright, Marisa Tomei, and Phillip Seymour Hoffman.
An on-screen adaptation of Beau Willimon's play Farragut North, The Ides of March featured as the opening film at the 68th Venice International Film Festival and at the 27th Haifa International Film Festival, respectively.
It earned Ryan Gosling a Golden Globe Award nomination for his performance.
8. Fracture (2007)
There may be several outstanding actors Gosling has shared the screen with over the years, but Fracture was one motion picture that saw the young performer going toe-to-toe with one of the finest actors of all time, Sir Anthony Hopkins.
Ryan Gosling plays an ambitious lawyer who takes a seemingly open-and-shut case of prosecuting a man who has been charged with murdering his wife.
However, the man soon becomes a force to be reckoned with and, eventually, goes on to prove that the case is anything but ordinary.
Watching a young and eager Gosling go mind-to-mind with the ultimate Anthony Hopkins is the highlight of this psychological thriller, which also stars the talented Rosamund Pike in a significant role.
9. First Man (2018)
Ryan Gosling's unflinching portrayal of Neil Armstrong in this Damien Chazelle directorial venture is one of the finest performances of his career.
The talented actor took on the role of one of America's most iconic figures and does a praiseworthy job at demonstrating how he prepared for his historic mission to the moon; all while battling his demons.
While this elegiac drama thrives on Gosling's astounding act, it also goes on to showcase to the viewers just how dangerous the NASA space program was in its early years.
It has often been noticed that Ryan Gosling is at his best when he plays a shattered man who is held together by hope and determination in his heart, and First Man is one of those movies in which he's able to portray it successfully again.
10. Crazy, Stupid, Love (2011)
Helmed for the screen by Glenn Ficarra and John Requa, Crazy, Stupid, Love is a romantic comedy-drama that is credited with fetching Ryan Gosling a large number of female fans.
In the movie, we see the charming actor feature as a serial womanizer, Jacob Palmer, who offers to coach Steve Carell's Cal Weaver on how to have a way with women.
While the film managed to win over its viewers by coming across as a silly and, yet, unconventional romantic comedy, what truly made it hit the ball out of the park was a plot twist that managed to spring a pleasant surprise.
Needless to say, Crazy, Stupid, Love is too entertaining to pass up. Also, you get to see Emma Stone star alongside Gosling and Carell.
11. The Notebook (2004)
This cult classic romantic drama, which was based on the novel of the same name by Nicholas Sparks, not only turned Ryan Gosling into a certified movie star but also made him the imaginary boyfriend of a generation of teenagers back when it hit the screens.
Helmed by Nick Cassavetes, the film showed the actor wooing a pretty Rachel McAdams with everything that he had.
Even though the plot of this feature film was far-fetched, it managed to melt even the most cynical of hearts.
While The Notebook banked heavily on Gosling's breakout role to connect with the viewers, McAdams deserves equal credit for ensuring that the vision of the director was realized.
The heavy-on-emotions title should be seen for the sparkling chemistry between its two convincing leads.
12. Lars and the Real Girl (2007)
Ryan Gosling plays a socially awkward man who strikes up a genuine relationship with a sex doll in this romantic comedy-drama feature.
Even though the premise makes it sound like a bizarre screwball comedy, Lars and the Real Girl thrives on its honest comedy and heartwarming storytelling.
Better still, Gosling delivers a commendable performance as an emotionally stunted Wisconsin man and one can't help but empathize with him.
Needless to mention, the actor was nominated for a Golden Globe Award for Best Actor in a Motion Picture - Musical or Comedy for his performance in this one.
13. Half Nelson (2006)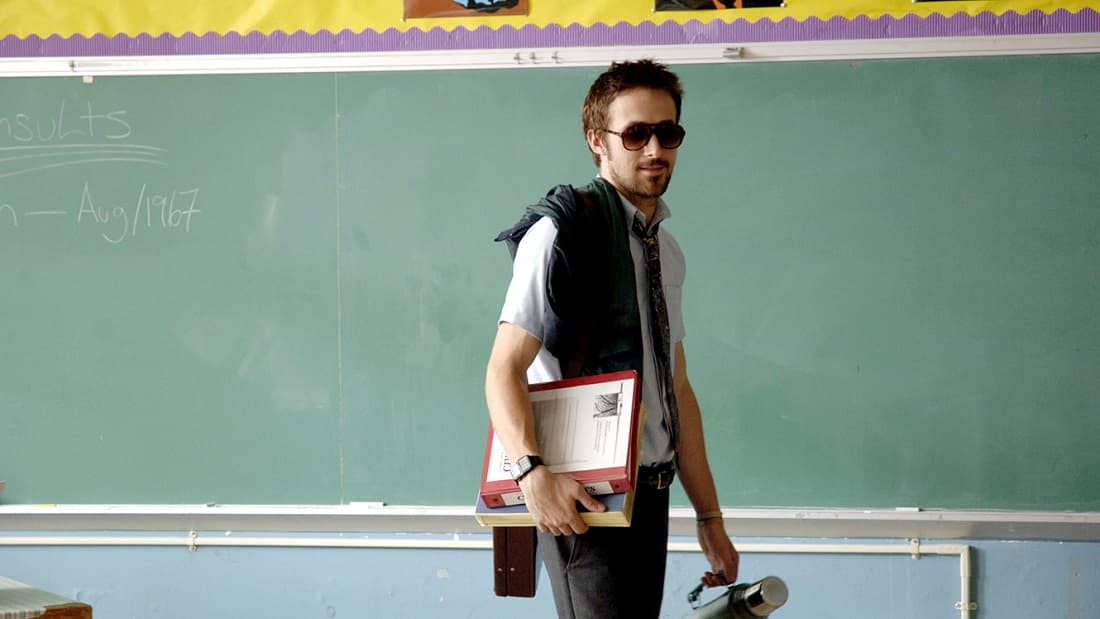 Half Nelson is a must-see purely because it introduces us to Ryan Gosling's immense range as a screen performer.
The actor plays an inspiring history teacher whose heart may be in the right place for his students, but his body and mind have been battling drug addiction for quite some time.
Helmed by Ryan Fleck, this drama film showcases Gosling's undeniable tendency to pick intricate roles. It is not surprising then that he went on to receive his first Academy Award nomination for Best Actor for his intense character projection.
His raw performance in the deeply immersive motion picture helped him cement his place as one of the most talented young actors in Hollywood who'd go on to become a top main lead in the near future.
14. Blue Valentine (2010)
In this romantic drama flick written and directed by The Place Beyond the Pines director Derek Cianfrance, Ryan Gosling stars alongside Michelle Williams to deliver one of the most detestable performances of his career.
The actor plays an earnest everyman who devolves into an abusive alcoholic over time. Both Gosling and Williams play a couple whose relationship slowly breaks down.
Their punch-drunk romance appears so authentic at times that some of the sequences become difficult to watch. While both the actors deliver super strong performances in this motion picture, it is Gosling who handles the emotions of his character with a weary depth.
15. The Nice Guys (2016)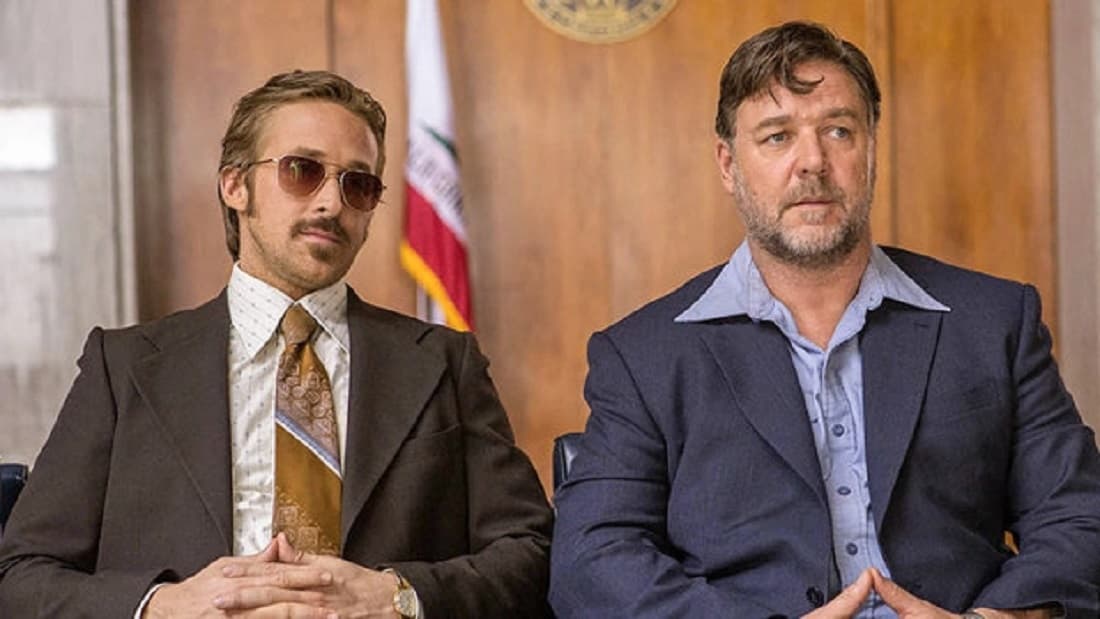 Ryan Gosling's comedic ingenuity and masterful sense of timing were on full display in this Shane Black-helmed uproarious murder-mystery/detective comedy.
Providing the actor with the liberty to let loose resulted in him delivering arguably the finest comedic performance of his career, thus far.
Also starring the inimitable Russell Crowe in the lead, the story follows two detectives who are attempting to investigate the disappearance of a teenage girl in 1970s Los Angeles.
This obscure buddy-cop movie, which has gained a strong following in the recent past, pokes fun at the detective genre while thriving on the chemistry of its main protagonists.
16. The Believer (2001)
Often credited with putting Ryan Gosling on the map, The Believer was released at a time when the actor was trying to inject a lot of raw power into his performances to make a name for himself.
Written and directed by Henry Bean, the intense drama chronicles the journey of a young Jewish Nazi in New York, whose hatred towards the community stems from the belief that its members are not powerful enough.
Gosling was so original as a virulent Jewish neo-Nazi that you end up hating him as the film progresses, and that, my friends, speaks volumes about his dedication as a performer.
He was so good in The Believer that you might end up forgetting that the actor playing the part is actually a decent fella.
17. Gangster Squad (2013)
Helmed for the screen by Ruben Fleischer and based on Paul Lieberman's non-fiction book of the same name, Gangster Squad traces the journey of a secret crew of LAPD, which comes together under the leadership of a former World War II soldier, to take a ruthless gangster named Mickey Cohen down.
Most great actors in the past fifty years have had at least one exceptional gangster flick in their filmography.
And, while this motion picture may not be outstanding, it certainly introduces us to an ineffably cool Ryan Gosling who is fazed by nothing yet aware of everything.
18. The United States of Leland (2003)
In this Matthew Ryan Hoge directorial venture, Ryan Gosling plays Leland Fitzgerald; a young man who is convicted for a crime he does not seem to remember at all.
As he continues to retreat within himself, a prison teacher tries to not only understand his rather complicated story but also strives to write about it.
Even though this motion picture comprises a stellar star cast, it was criticized for its lack of relatable characters.
19. The Gray Man (2022)
Filmmakers Anthony Russo and Joe Russo deliver an action thriller that is based on the novel of the same name by Mark Greaney.
The story tracks the journey of a top CIA asset, who goes on to disclose agency secrets. Needless to say, this triggers a global hunt by assassins set loose by his ex-colleague.
Ryan Gosling plays Six/Courtland Gentry in this motion picture which was criticized for its clichéd script and breakneck pacing.
The Gray Man also stars Chris Evans, Ana de Armas, Jessica Henwick, Regé-Jean Page, Wagner Moura, Julia Butters, Dhanush, Alfre Woodard, and Billy Bob Thornton in pivotal roles.
20. All Good Things (2010)
In this Andrew Jarecki-helmed mystery/crime romantic drama, we catch Ryan Gosling's David marrying Katie and, subsequently, moving with her to Vermont.
But, we soon catch him returning on his rich father's insistence and Katie joining college. However, distance grows between them inevitably, and soon, Katie ends up disappearing without a trace.
Gosling went on to impress his viewers and critics alike with his portrayal of the terrifying David Marks. The actor utilizes his magnetic charm as a weapon to get the job done in this one.
21. Stay (2005)
Helmed for the big screen by Marc Forster, this psychological thriller tracks the journey of a psychiatrist named Sam, who embarks on a nightmarish journey after Henry, a student, informs him of his plans to let go of his life.
Needless to say, Sam must do everything in his capacity to save his patient's life, while, at the same time, trying to maintain his grip on reality.
Starring Ewan McGregor, Naomi Watts, Ryan Gosling, and Bob Hoskins in significant roles, Stay is a motion picture that allows its visual style to become a guide of sorts for its viewers.
22. Murder by Numbers (2002)
Ryan Gosling's brooding charms have been used with shades of grey in more movies than one. Before the actor went on to become a heartthrob with the release of The Notebook, he was seen going toe to toe with the scintillating Sandra Bullock in Murder by Numbers.
Directed by Barbet Schroeder, this '90s-esque' thriller tells the story of two gifted high school students, who plan to execute a "perfect" murder.
Soon after, we find them indulging in an intellectual contest with a more than competent homicide detective.
23. The Slaughter Rule (2002)
In this independent drama film directed by Alex Smith and Andrew J. Smith, Ryan Gosling stars as a disturbed teenager who doesn't only seem to be dealing with parental estrangement but also trying to maintain his self-confidence; all while the mean world tries its best to strip it away from him.
The coming-of-age tale showcases the relatively unknown actor having high school football dreams. Even though its content and message appear similar to that in Remember the Titans, The Slaughter Rule walks away with the credit of portraying Gosling in a leading role.
And, unsurprisingly, the young actor delivers on all fronts.
24. Only God Forgives (2013)
This Nicolas Winding Refn directorial venture outlines the journey of a drug smuggler, Julian, who is forced by his mother to avenge his brother, Billy's death.
His relentless quest to look for those responsible leads him to Lieutenant Chang. Even though the film pundits praised Only God Forgives for its visuals and soundtrack, criticism was directed toward its screenplay and characterization.
Since the motion picture failed to garner positive reviews, Ryan Gosling's character projection of a quiet and respected criminal in Bangkok remained underappreciated.
25. Song to Song (2017)
Written and directed by Terrence Malick, this experimental romantic drama flick allows Ryan Gosling to get as enigmatic and brooding as possible.
The story follows a struggling musician in Texas who gets involved in endless love triangles and betrayals; all while keeping her search for stardom on.
Gosling amps up his mysteriousness in this motion picture which also stars talented actors such as Rooney Mara, Michael Fassbender, Natalie Portman, and Cate Blanchett in crucial roles.
26. Nothing Too Good for a Cowboy (1998)
This Kari Skogland directorial venture, which is set in the 1940s during the Second World War, traces the journey of a British Columbia cowboy who starts to resent his partner's new wife.
However, the three of them have little option other than to get along in order to get their job done during difficult times.
Ryan Gosling plays a supporting role in this easy-to-take television movie.
27. Frankenstein and Me (1996)
This Robert Tinnell directorial venture showcases the 12-year-old Earl Williams living in his world of dreams. We see the young lad fantasizing about bringing the monster Frankenstein to life after a Frankenstein dummy falls off the back of a carnival truck.
While the main protagonist provides a vivid throwback to innumerable teenagers who seemed to be obsessed with monsters, the film does an above-average job of providing wholesome family entertainment.