»
Top 17 Best Blake Lively Movies To Watch In 2023
Bijesh-Updated Jan 20, 2023
---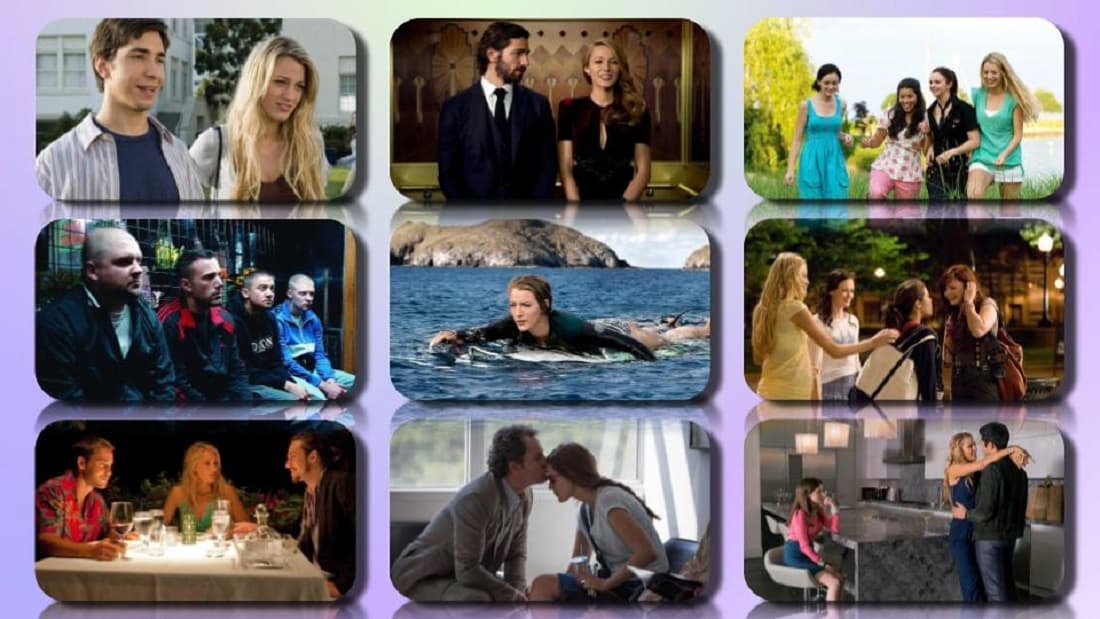 As beautiful as she is talented, supremely stylish, and chic, the name Blake Lively is certainly one to remember.
Actress, entrepreneur, wife, and mother, Blake Lively is a role model and inspiration for thousands of fans. She is married to another super-star Hollywood celebrity, namely Ryan Reynolds.
The power couple is currently expecting their fourth baby. Family, friends, and fans started rejoicing at the news when the 35-year-old Blake Lively showed off her baby bump at the 10th Annual Forbes Power Women's Summit, which was held on Sept 15, 2022, in New York City.
In this list, we're going to cover all the movies that made Blake Lively a household name. Alas, since only movies are called for, you will forgive this writer for leaving out Lively's breakthrough role as Serena van der Woodsen on the CW series "Gossip Girl".
17. The Age of Adaline (2015)
A strange accident left a young woman ageless. Having gained immortality – she remains 29 years old for 80 years – and unable to share her secret with anyone, the titular Adaline Bowman led a lonely life.
Until she found and fell for Ellis Jones, played by Michiel Huisman, a charismatic philanthropist. Secrets threatened to out, and Adaline soon faced an uncertain future.
Other notable talents in this intriguing movie included Harrison Ford, Kathy Baker, Richard Harmon, Ellen Burstyn, and Hiro Kanagawa.
16. The Shallows (2016)
A thrilling shark-attack story that pitted Blake Lively's Nancy against one of the ocean's apex predators, this movie held plenty of spine-tingling and heart-racing moments.
Other talents who featured in the script were Angelo Josue Lozano Corzo, Óscar Jaenada, Brett Cullen, and Sedona Legge.
Nancy's surfing skills were great, but she had to outwit an adult shark if she was to survive her ordeal.
Personal burdens and natural challenges lowered her character's chances of escape, though she was only 200 yards from the beach.
15. The Town (2010)
A fascinating thriller with several high points worth appreciating, this movie proved to be one of Blake Lively's biggest audience hits.
It also starred amazing artists like Ben Affleck, Jon Hamm, Chris Cooper, Rebecca Hall, Jeremy Renner, Titus Welliver, and Pete Postlethwaite.
Boston settings and generational armed robbery defined this script, which pitted the FBI against hardened criminals who possessed a fool-proof plan to help them pull off a shocking bank heist.
14. Savages (2012)
Despite being a remarkable action-crime drama, this movie was one of Blake Lively's underrated projects. War-time (Afghanistan) moments, marijuana drug cartels, fond romances, underground wars, and corrupt DEA agents all featured prominently in this movie.
Also, starring were great talents like Benicio Del Toro, Taylor Kitsch, Aaron Taylor-Johnson, Shea Whigham, Demián Bichir, Salma Hayek, and John Travolta.
13. All I See Is You (2016)
Playing a blind character is never easy. Blake Lively slipped into the shoes of one such woman, but with a twist.
Her character Gina's marriage found itself on shaky ground when she regained her sight following a highly experimental cornea transplant.
She soon realized that her life was quite different from how she assumed things were when she couldn't see anything at all.
Amazing artists like Jason Clarke, Ahna O'Reilly, Yvonne Strahovski, and Danny Huston made this movie intriguing.
12. The Sisterhood of the Traveling Pants (2005)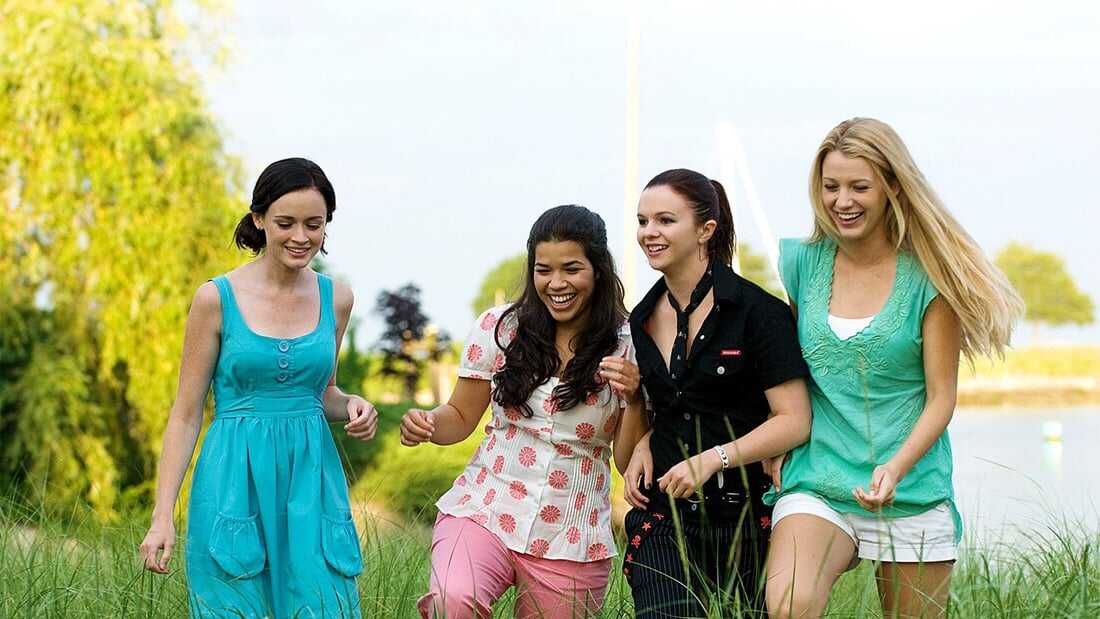 A popular coming-of-age story with friendship at its core, this movie became a cult classic for all the right reasons.
Four best girlfriends were aware that the time was coming when they would have to bid goodbye to high school life and go their separate ways.
But, come what may, they planned a nifty way to stay in touch. Based on the young-adult book by Anne Brashares, this movie adaptation included the use of a magical pair of jeans that fit each girl no matter her size.
The story progressed with the jeans helping create lasting connections among the besties, one that made them feel they were altogether no matter where they were.
This title featured great performances from Amber Tamblyn, Alexis Bledel, America Ferrera, Jenna Boyd, Bradley Whitford, Mike Vogel, Michael Rady, and of course Blake Lively.
11. The Sisterhood of the Traveling Pants 2 (2008)
With a story that hit it big with thousands of audiences and generated its global fan base, there was bound to be a sequel.
This movie reunited all the core characters from the original and added new celebrities like Blythe Danner, Lucy Hale, Jesse Williams, and Shohreh Aghdashloo.
Blake Lively continued to impress, along with the rest of her besties. Other notable cast included Rachel Nichols, Rachel Ticotin, and Tom Wisdom.
10. A Simple Favor (2018)
A captivating mystery-thriller sprinkled with comedic elements defined this Blake Lively movie. It also starred notable artists like Anna Kendrick, Henry Golding, and Dustin Milligan.
The story was curious and engaging. It featured an enigmatic and stylish upper-class woman, played by Blake Lively, whose daughter attended the same school as a single mother, played by Anna Kendrick, with a penchant for vlogging.
The mothers gradually became friends. Until one fateful day when Lively's Emily went missing. This set Anna's Stephanie on a self-appointed mission to investigate what happened to her friend.
9. The Private Lives of Pippa Lee (2009)
The story primarily centered on the life and trials of Pippa Lee, played by Robin Wright. Her flashbacks covered Blake Lively's younger version portrayal of her.
Lively gave a remarkable performance, which was equally emotional and evocative. Other notable talents who featured in this movie were Madeline McNulty, Shirley Knight, Joan Copeland, Cornel West, Ryan McDonald, Mike Binder, Winona Ryder, Alan Arkin, and Keanu Reeves.
This deeply tragic story was given meaning through great performances by both Wright and Lively.
8. Accepted (2006)
In this comedy, fans received fun-funny performances from artists like Justin Long, Jonah Hill, Adam Herschman, Robin Lord Taylor, Travis Van Winkle, Jeremy Howard, and Anthony Heald.
Serious moments and hilarious ones alike defined the script, which featured laugh-out-loud elements around Justin Long's character Bartleby Gaines.
One of the many memorable characters to grace this story was Monica Moreland, played by Blake Lively.
7. Green Lantern (2011)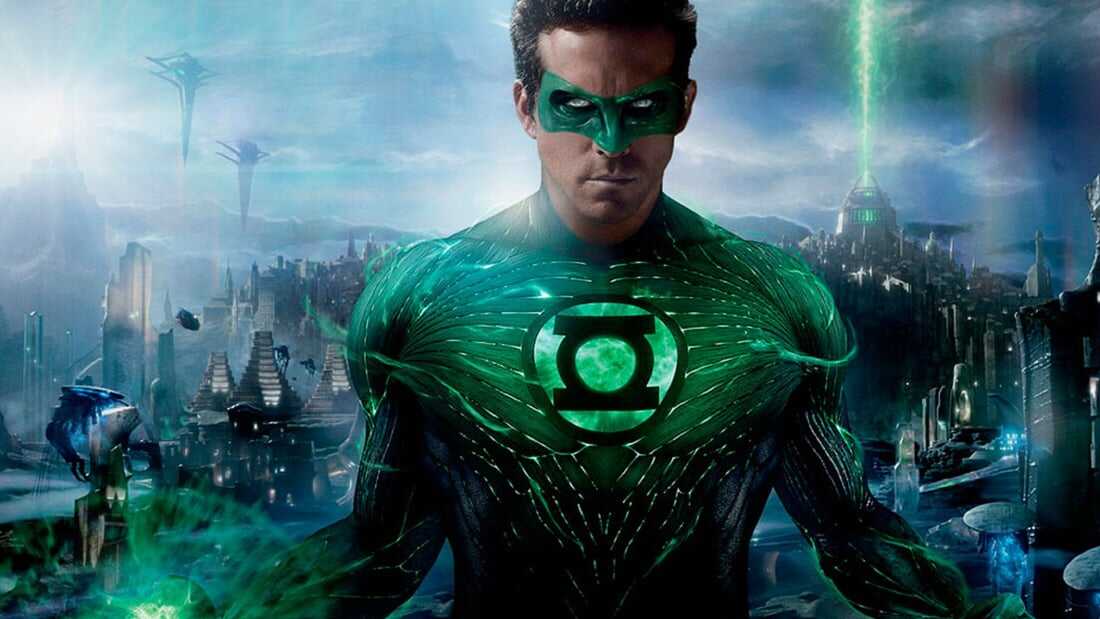 Though the movie was not well-received, its main superhero character was played by Lively's future husband Ryan Reynolds. As a character, Lively's Carol Ferris held her own in this MCU movie.
Other notable cast included Tim Robbins, Mark Strong, Peter Sarsgaard, Angela Bassett, Taika Waititi, Nick Jandl, Jenna Craig, and Gattlin Griffith.
At the heart of this adventure was the Green Lantern Corps, whose comic book lore was adapted for the screen in ways that made fans believe it could have been done better.
6. Simon Says (2006)
This movie was certainly a far cry from Blake Lively's other acting credits. It placed her character Jenny in a classic-horror setting featuring a deranged murderer and clichéd teens-on-holiday angles.
Other artists like Crispin Glover, Greg Cipes, Kelly Vitz, Margo Harshman, Artie Baxter, Carrie Finn, Kelly Blatz, and Lori Lively played key roles in this 'watch it once' Blake Lively movie.
5. Hick (2011)
Running away from Nebraska and her alcoholic parents, Chloë Grace Moretz's Luli made for Las Vegas. Along the way, she encountered Blake Lively's Glenda who taught her more than she realized about the world.
This story may not be one of the most captivating ones in the genre, but the friendship between Lively and Moretz made it interesting.
Other notable artists in this title were Rory Culkin, Eddie Redmayne, Juliette Lewis, Anson Mount, and Shaun Sipos.
4. New York, I Love You (2008)
Eleven vignettes comprised the overall story bottled in this movie, which was essentially a love letter to NYC. One of its many endearing characters was Blake Lively.
She portrays an ex-girlfriend in the "Brett Ratner" segment. Other amazing talents in this production were Shia LaBeouf, Natalie Portman, Bradley Cooper, Hayden Christensen, Andy Garcia, Rachel Bilson, Orlando Bloom, Christina Ricci, Maggie Q, Ethan Hawke, Chris Cooper, Robin Wright, James Caan, the late Anton Yelchin, and the late great Irrfan Khan.
3. Elvis and Anabelle (2007)
This movie portrayed Blake Lively's Anabelle in an intriguing and captivating light. A promising young woman met with a fatal accident only to be miraculously resurrected on the embalming table.
They managed to include a captivating romance angle between Anabelle and the embittered man who unwittingly witnessed her comeback.
This 'feel good' story felt credible thanks in large part to Blake Lively and Max Minghella's performances. Other amazing talents in this movie were Joe Mantegna, Mary Steenburgen, Eloise DeJoria, Keith Carradine, and Brent Smiga.
2. The Rhythm Section (2020)
A conspiratorial group of individuals planned and executed a plane crash that ended up killing Stephanie Patrick's family. Lively gave a stirring, almost unrecognizable, performance as Patrick.
Artists like Richard Brake, Raza Jaffrey, David Duggan, Jude Law, Tawfeek Barhom, and Sterling K. Brown also featured in this script, which was rife with intrigue, action, and vengeful suspense.
The movie was based on Mark Burnell's novel. This adaptation gave Blake Lively a chance to flex her acting muscles.
1. Sandman (1998)
We're ending this list with Blake Lively's first career role. This movie saw her slip into the role of Trixie the Tooth Fairy.
The story captured a distinct fantasy setting featuring stolen magic, a mystery around a child who could see magical entities and lost sleep.
Corny at times and funny at others, this musical served up a good dose of family entertainment for kids and was Blake Lively's first entry into acting.