»
Top 50 Best Ice Skating Movies Of All Time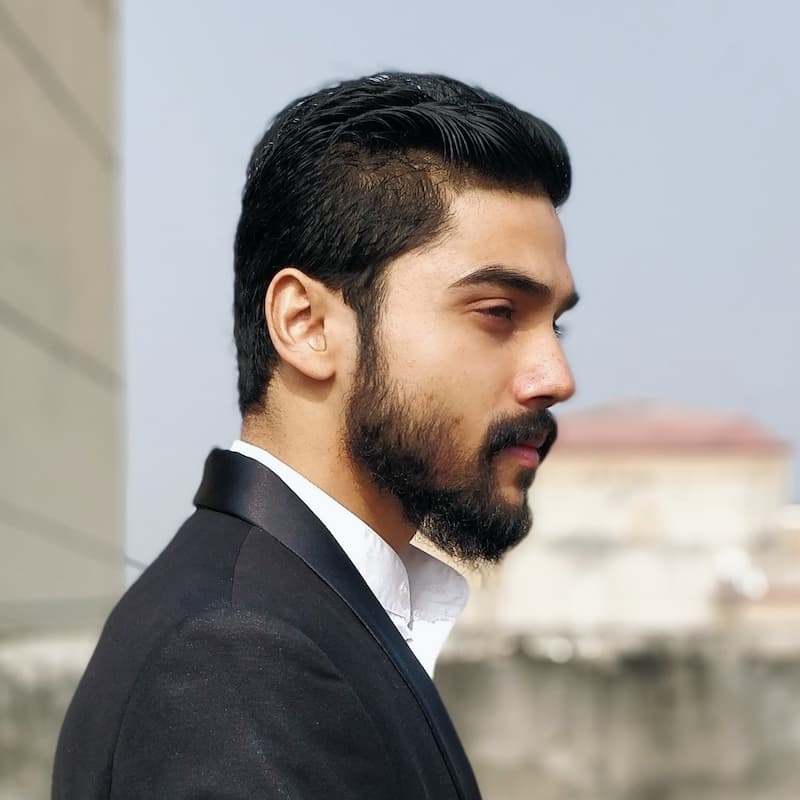 Shivam-Updated June 17, 2023
---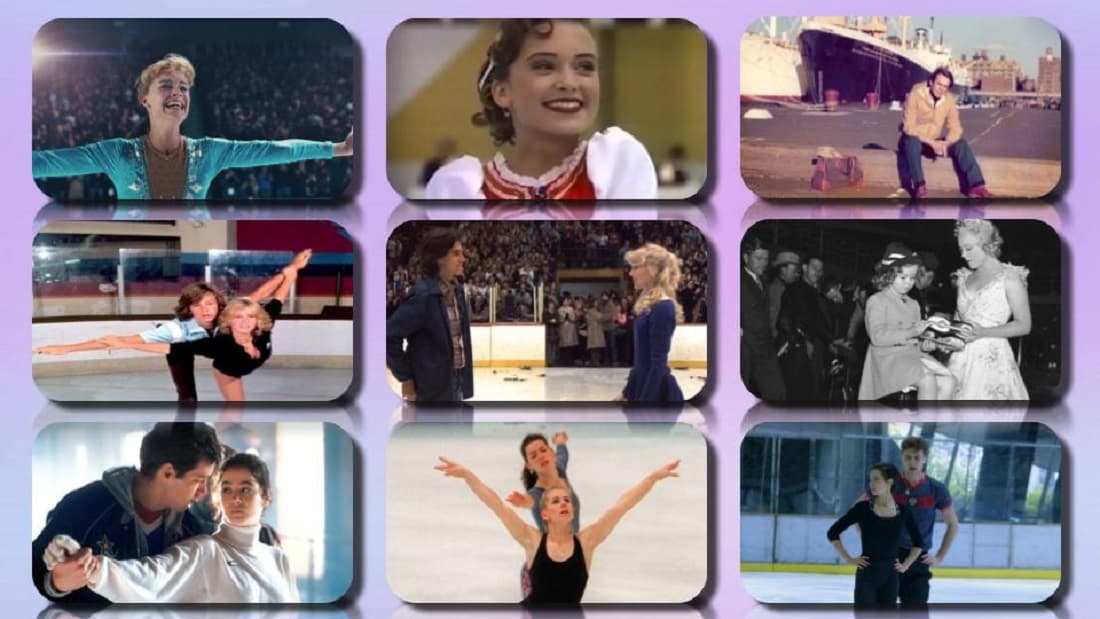 Ice skating is a thrilling, dangerous, competitive, and creative sport that has been around for decades. Even though it is practiced in most countries of the world, the mainstream media gives it attention only when the Olympic Games are going on.
There are thousands of people across the globe who practice the sport and have, therefore, dreamt of going pro on the ice.
It is not surprising to note then that a ton of motion pictures about ice and figure skating have hit the screens ever since the early 20th century.
Whether you are in the mood for romance, comedy, drama, documentaries, or biopics, there are several titles out there that attempt to reflect your ceaseless passion for ice skating.
Not only do these features offer a glimpse into the world of professional skating but they also showcase the hardwork it takes to become a true master of the game.
Luckily, we have done our research and come up with a story on the best ice skating credits of all time.
While some of these features might make you want to curl up in a blanket, others will motivate you to lace up and hit the ice with remarkable intensity.
50. Everything's on Ice (1939)
This Erle C. Kenton-helmed feature film, which hit the screens in the late 1930s, tells the story of the wise-cracking Roscoe Karns who turns his little niece into an ice skating star.
However, her success starts to take a toll on his mind and he starts to spend more money than she makes.
Even though the plot does not carry a lot of meat in this far-from-perfect motion picture, what our readers have to understand is that it can serve as an escape mechanism for those who like to revisit the middling flicks of the 1930s.
49. The Ice Follies of 1939 (1939)
Released in 1939 and helmed for the screen by Reinhold Schünzel, this full-length feature stars Hollywood legends James Stewart and Joan Crawford as Larry Hall and Mary McKay, respectively.
Mary and Larry are a modestly successful skating team, who end up taking their love for the ice a step ahead when they decide to get married.
While Mary gets an opportunity to feature in a picture, Larry is seen sitting at home, mostly out of work.
One of the first mainstream movies to ever feature ice skating, The Ice Follies of 1939 was known to have included actual skaters from the national touring group Ice Follies in its storytelling.
48. Snow White and the Three Stooges (1961)
Based on the popular classic fairy tale, this was the final film directed by Walter Lang before his retirement.
We see an ice-skating Snow White finding refuge from the Wicked Queen with the Three Stooges in this one.
While this motion picture is certainly for those who share an affinity for ice skating, it can and should also be seen by viewers who'd love to catch the Stooges in a tale of romance and fantasy.
Even though the film starred Olympic gold medalist figure skater Carol Heiss as Snow White, it failed to set the cash registers ringing.
The film pundits were not too happy about the trio getting limited screen time, and that too at the cost of their trademark slapstick comedy.
47. Iceland (1942)
Director H. Bruce Humberstone's Iceland tells the story of Marine James Murfin, who is unaware of Icelandic customs. So, when he starts to get flirtatious with Katina, her Icelandic family takes his actions as a proposal of marriage to her.
Finding himself in a dilemma and desperately wanting to get out of the situation, James seeks the help of one of his most reliable pals.
Even though it is one of the weakest titles starring Norway's ice queen Sonja Henie, Iceland can still be seen by fans of ice and figure skating; especially the ones who have seen most of the projects headlined by Henie.
46. Wintertime (1943)
Directed by John Brahm and distributed by 20th Century Studios, Wintertime tells the tale of Nora, who falls in love with the dashing owner of a rundown hotel.
Not only that but she also tries to convince her millionaire uncle to invest in the hotel to give it a new lease of life and attract visitors.
Even though it stars Sonja Henie and Cesar Romero in pivotal roles, the critics thought that the feature film lacks originality, humor, and verve.
While the story of Wintertime is sketchy and just an excuse for the few musical numbers, what one will appreciate the most about this title is Sonja Henie's scintillating athletic moves.
45. Lake Placid Serenade (1944)
This musical romantic drama motion picture tells the story of a Czech figure skater, who falls in love with her rich U.S. uncle's junior partner.
Helmed for the silver screen by Steve Sekely and starring Vera Ralston, Eugene Pallette, and Barbara Jo Allen in crucial roles, it aims to cast a light on the German invasion of Czechoslovakia.
One of the major highlights of this title has to be its cinematography. John Alton's skilled use of backlighting creates a sense of warmth that goes amazingly with the spectacular music composed for the dazzling skating sequences.
44. Carmen on Ice (1990)
Written and directed by Horant H. Hohlfeld, Carmen on Ice features top figure skaters Brian Orser and Katherine Witt in significant roles.
The story of this feature film is very similar to the opera Carmen. Also, the music in this one is based on the same opera by Georges Bizet.
An orchestral version was arranged especially for Carmen on Ice. Not a lot of you would be aware of the fact that this motion picture is without spoken dialogue.
43. The Petrichor (2020)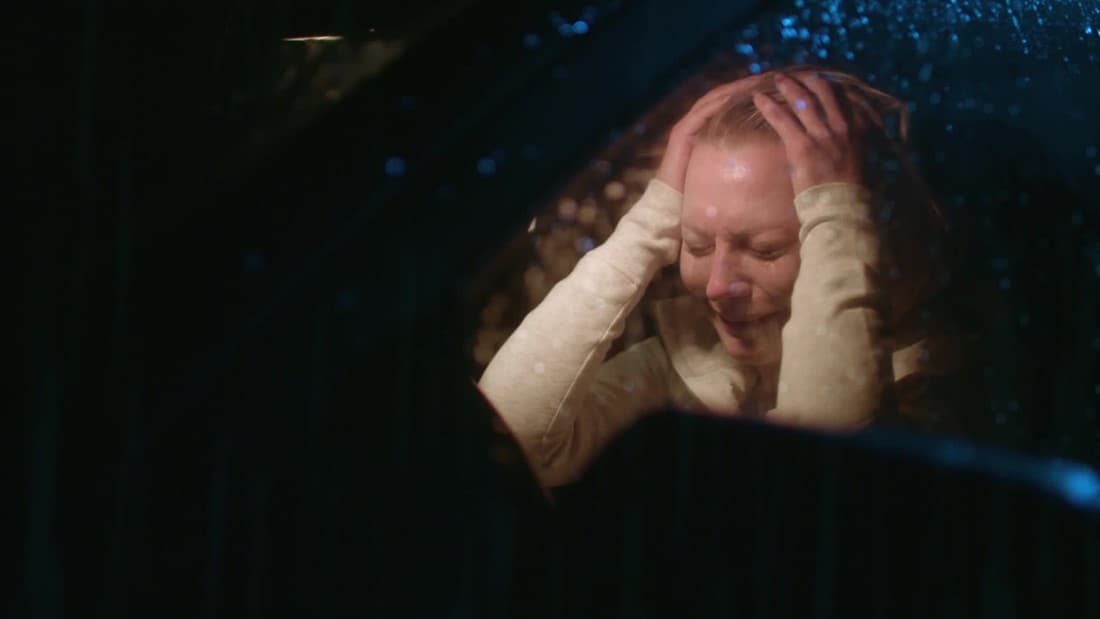 Written and directed by Junga Song, this Canadian sports drama film tells the gritty and inspiring tale of Maya; a former figure skater who fails two attempts at a senior international competition.
However, she musters the courage to take inspiration from her skating idol Igor Rusky, and, therefore, decides to get back on the ice at the age of 30.
The Petrichor aims to convey the message that there is no specific age to either learn or chase your dreams.
It very implicitly asks us to do what we love and love what we do.
42. It's a Pleasure (1945)
In this William A. Seiter-helmed feature film, we get introduced to a star hockey player, Don Martin, who spends most of his time drinking after having been banned for life.
While his lover, Chris, manages to get him a job at an ice rink, things go haywire when Don goes missing right before an important ice skating show.
This Technicolor comedy-drama musical motion picture was one of the several credits that allowed its lead star Sonja Henie to put her undeniable skating talent on display.
Even though it does not have anything extraordinary to offer, It's a Pleasure is an occasionally decent ice skating feature to pass your time with.
41. Ice Angel (2000)
Ice Angel takes a different approach to telling an ice skating story; primarily because its screenplay, quite literally, starts with a body-switching, death-defying moment.
Helmed for the viewers of television by George Erschbamer, the movie tracks the journey of a popular hockey player and an ice skater, who, unfortunately, die on the same day.
The plot thickens when the viewers see the hockey player taking birth again in the body of the ice skater.
Ice Angel features cameos from Nancy Kerrigan and Tara Lipinski. It is entertaining and endearing and never lets you cringe with boredom.
40. Skating to New York (2013)
This coming-of-age story tells the story of five Canadian teens who decide to leave their small town behind to skate across Lake Ontario to New York on the coldest day of the year.
While the Charles Minsky directorial venture opened to unfavorable reviews at the ticket counters, it does carry a moment or two that might resonate with teenagers.
Based on an exciting true story, Skating to New York banks heavily on its enticing cinematography to make an impact.
All we can say is that the highly unpredictable adventure of a group of teenagers shown in the movie will not disappoint you.
39. Ice Dreams (2009)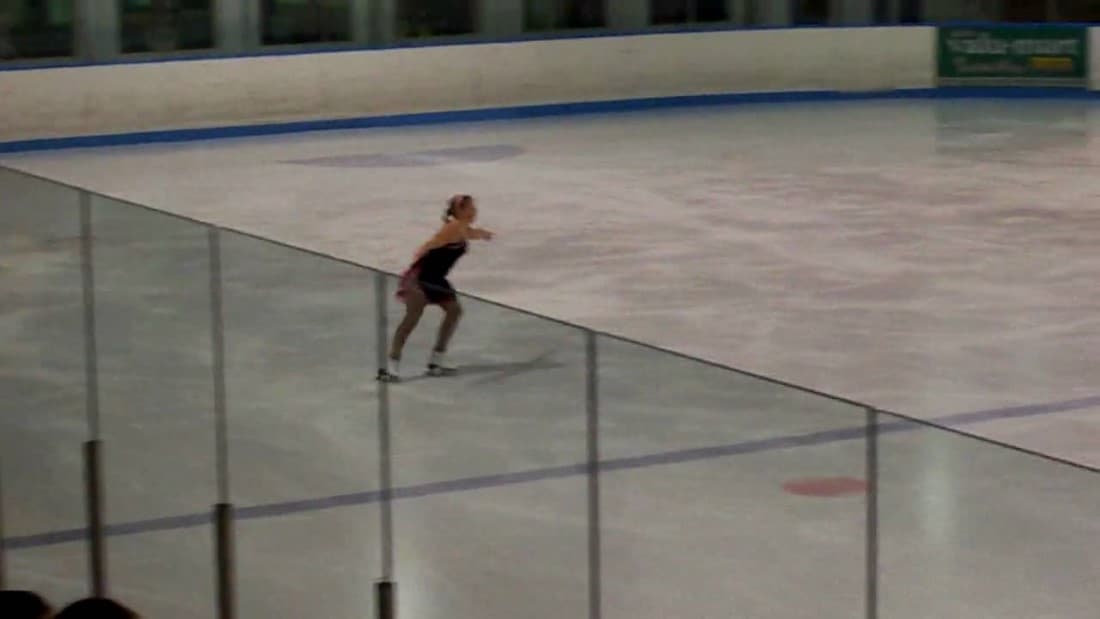 In this David Burton Morris-helmed motion picture, we get to see a former Olympic ice skater Amy Clayton coaching a young student.
During the training, the former is compelled to confront troubling memories of the tragic accident that had, unfortunately, cut her career short.
That being said, Amy also tries to mend her relationship with her loved ones in the process.
Ice Dreams might come across as a formulaic sports feature on the surface, but it has been well cast and executed.
It's a feel-good drama that gets its point and emotion across without taking a lot of your time.
38. Six Weeks (1982)
Based on Fred Mustard Stewart's novel of the same name, this drama film has been helmed by Tony Bill and features Dudley Moore and Mary Tyler Moore in crucial roles.
Also co-starring in the film is Katherine Healy, who was a professional figure skater and a ballerina, and her character can be seen demonstrating both of her talents in the motion picture.
Six Weeks, which thrives on the performances of its three leads, has an interesting plot that has been brought to life by its charismatic stars.
The film might just end up getting you all teary-eyed if you happen to catch it in the right frame of mind.
37. Go Figure (2005)
Since ice skating movies have found appreciation among the younger audience, Disney decided to double down on their production in the early 2000s.
Go Figure, one of the most underrated Disney Channel Original Movies of all time, introduces us to an Olympic figure skating hopeful, Katelin, who wishes to train under a famous Russian skating coach at a boarding school.
She tries to persuade the hockey coach to give her a scholarship so that she can attend the expensive school for her training to progress.
Helmed by Francine McDougall, this television movie might not be very realistic in its approach, but it certainly is amusing.
36. Ice Girls (2016)
Not a lot of ice skating movies are known to have set the cash registers ringing, but they certainly do well when they premiere on television.
Yet another made-for-TV movie is Ice Girls, which tells the story of a 15-year-old figure skating champion, who makes the tough decision to let go of the sport after her mother loses her job.
Soon after, her family moves to a small town but she finds it incredibly difficult to fit in. However, her life changes for the better when she stumbles upon the owner of a local skating arena who goes on to help her in finding her true calling.
This feel-good feature, which is about competitive girls' figure skating, focuses on good sportsmanship.
35. One in a Million (1936)
Helmed for the screen by Sidney Lanfield, One in a Million outlines the journey of an American theatrical manager, Ted Spencer, who discovers a competent ice skater named Gretchen Muller preparing for the Olympics in Switzerland.
After being convinced that she can make them all rich with her heroics, he decides to make her a part of his line-up and brings her to Madison Square Garden.
It is imperative to mention that this motion picture was Sonja Henie's American film debut. It can be seen for its vintage skating technique and to gauge how the popular figure skater performed in her maiden screen appearance.
34. Ronnie & Julie (1997)
In this modernized adaptation of Shakespeare's classic Romeo & Juliet, we see a hockey player and a talented figure skater getting drawn to each other.
Aside from portraying the forbidden romance between its two central protagonists, the excruciatingly melodramatic tale also showcases a rather exciting figure skating vs. hockey feud.
There are no arguments about the fact that this Philip Spink-helmed project is both funny and overwhelmingly romantic in equal measure.
However, the survival of the lead pair in the story somehow robs the modern-day adaptation of the Shakespearean classic of its power.
33. Sonja: The White Swan (2018)
In this chilly biopic that is based on the life of Sonja Henie, one of the world's greatest athletes, we get to see how the Norwegian figure skating star decided to join Hollywood in 1936 and leave her sporting career behind.
While her maiden motion picture manages to grab eyeballs, we notice how the spotlight starts to eventually fade as she continues to age.
However, staying true to her sportsman spirit, Sonja refuses to quit. Helmed for the screen by Anne Sewitsky, this title focuses primarily on Henie's life in America as a businesswoman.
32. Torvill & Dean (2018)
This Gillies MacKinnon directorial venture does a fine job of introducing us to Britain's most famous ice skaters and dancers.
The televisual biopic aims to document the early life and careers of Jane Torvill and Christopher Dean.
The Nottinghamshire ice dancers shot to fame after recording a perfect score and, subsequently, winning the Olympic gold medal in Sarajevo at the 1984 Winter Olympics.
While the feature was acknowledged for being a cheerful festive fare, it is also a reasonably good retelling of the lives of its protagonists.
Even though the cast does a pretty good job, we'd still recommend Torvill & Dean to mainly the supporters of the English couple.
31. Falling for Christmas (2016)
Helmed for the screen by Christie Will Wolf, Falling for Christmas tells the story of an injured champion figure-skater who is sent to a rehabilitation center in the mountains for her speedy recovery.
While there, she stumbles upon an ex-hockey player and his young daughter who teach her that there are more important things to cherish in life than competing.
Even though its execution is trite, Falling for Christmas succeeds in providing its viewers with a warm feeling of merriment.
It banks on its unconventional setting, sweet premise, and the spirit of Christmas to strike a chord with its targeted audience.
30. Thin Ice (1937)
Helmed for the screen by Sidney Lanfield, Thin Ice traces the journey of a Swiss hotel's ski instructor, who falls head over heels in love with a man who goes skiing every single day.
Starring Tyrone Power and figure skater Sonja Henie in crucial roles, this one is a light but fun watch.
It was nominated for an Academy Award for Best Dance Direction for 'Prince Igor Suite'.
While the ice skating scenes have been shot ably, what is a bit frustrating about this motion picture is the fact that its storyline comes across as ridiculous and unconvincing from time to time.
29. The Cutting Edge: Fire and Ice (2010)
The fourth installment in the Cutting Edge franchise is the one closest to the plot structure of the much-admired original.
Needless to mention, those who enjoyed the first part will surely find this Stephen Herek-helmed title to be decent as well.
The story follows a figure skater who takes up teaching after her partner suffers a debilitating injury. We see her mustering the courage to get back out on the ice by teaming up with a rebellious speed skater, who happens to have a damaging reputation.
While the motion picture comprises a lot of enjoyable scenes, it mainly thrives on the chemistry that its two leads share.
28. Suspense (1946)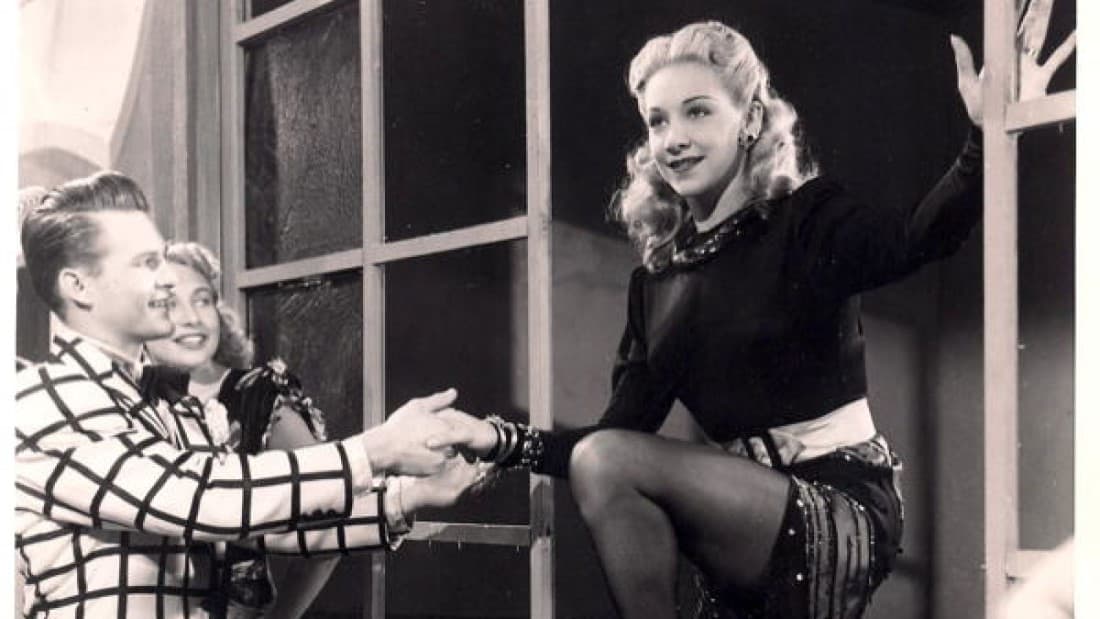 One of the most expensive feature films to be put out by Monogram Pictures at the time, Suspense is a film noir that has been helmed for the screen by Frank Tuttle.
The ice-skating-themed movie stars Barry Sullivan and former Olympic skater Belita in pivotal roles. It was also apparently the last screen appearance of actor Eugene Pallette.
Not only is Suspense an unjustly overlooked motion picture but it also comprises a rather underappreciated performance from Belita, who does her best to prove that besides being an astonishing beauty, she can also act and skate rather well.
27. Go Figure: The Randy Gardner Story (2022)
This is filmmaker Sharidan Sotelo's praiseworthy attempt to bring the story of Randy Gardner, of the champion figure skating team Tai Babilonia and Randy Gardner, to the screen.
We get to catch hold of how the two-time Olympian and World Champion went on to explore his true identity while skating on the ice.
In addition, we also get a glimpse of the personal tragedy that Gardner experienced along with his skating partner of over fifty years, Tai Babilonia.
This hour-long feature is an endeavor to tell his magical and meaningful life story to the fans of the sport.
26. Ice: The Movie (2018)
In this inspirational sports drama, the viewers get to enter the gripping and sensational world of two elite-level figure skaters, who learn to balance the complexities of life in the highly competitive space of women's elite figure skating.
Even though this motion picture has failed to make its presence felt among the mainstream audience, it should be given a try due to the positive energy that it exudes.
The heartwarming story focuses on how we all tend to make sacrifices to achieve something way beyond the superficial in the repetitive cycle of life.
25. Christmas on Ice (2020)
In this John Stimpson directorial venture, we catch a former figure skater and a former hockey player falling in love with each other at a "frozen place".
At the same time, the duo is also seen devising a plan to thwart the mayor from shutting down the local ice skating rink.
Even though Christmas on Ice has a predictable storyline, its execution is not pretentious or insincere at all. Also, the fact that the film has been shot exactly where the story takes place makes it a bit more believable to watch.
While the dialogues certainly are cheesy, they are delivered rather confidently by the main protagonists; especially Abigail Klein, who truly lights up the screen with her presence.
24. The Cutting Edge: Chasing the Dream (2008)
The third installment in the Cutting Edge franchise documents the journey of an ice skater and his new partner, who develop feelings for each other while training to compete in Paris.
But, will they allow their sentiments to get the better of each other even before the fierce competition commences?
The best way to enjoy this Stuart Gillard directorial venture is perhaps by keeping your expectations to a bare minimum.
You will certainly find it to be a reasonable one-time watch; something that works for a film made exclusively for television.
23. Ice Castles (2010)
An official remake of the 1978 film of the same title, this direct-to-DVD sports romantic drama movie has been directed by Donald Wrye and stars Taylor Firth and Rob Mayes in the lead.
We get introduced to promising figure skater Alexis, who ends up losing her eyesight in a terrible accident.
Thankfully for her, her boyfriend Nick and her family do their best in restoring her faith and making her believe that she shouldn't give up on her future so easily.
If you are yet to see the original, we are certain that you will end up appreciating this title for sure.
It tries its best to urge you to go out and acknowledge the many wonders of nature and life with nothing but endearment in your heart.
22. The Cutting Edge: Going for the Gold (2006)
Among the four Cutting Edge feature films that have hit the screens thus far, the first two are the ones easily watchable.
Helmed for the screen by Sean McNamara, the second installment of the franchise tells us the story of a young ice skater, who, after battling a career-threatening injury, finds a new partner in a brash in-line skater; all in pursuit of her longtime dream of conquering the Olympics.
While the ice skating sequences have been filmed decently, the viewers also get to see some real-life skating stars make a special appearance in this one.
Even though this sports drama is not very realistic in its approach, one can't really complain because not a lot of skating movies out there are.
21. Christmas at the Palace (2018)
Director Peter Hewitt's Christmas at the Palace tells the story of Katie; an ice skating choreographer who is hired by Alexander, the king of San Senova, to train beloved his daughter for an ice skating performance during Christmas to celebrate an important event.
As Katie begins to spend more time in the castle and around the king, they end up falling in love.
What's good about this Hallmark project is that the romance, despite being predictable, doesn't come across as forced.
Also, the acting isn't too over the top and, therefore, does not play the spoilsport here. Those who like Hallmark movies will have a good time watching this one.
20. Ice Princess (2005)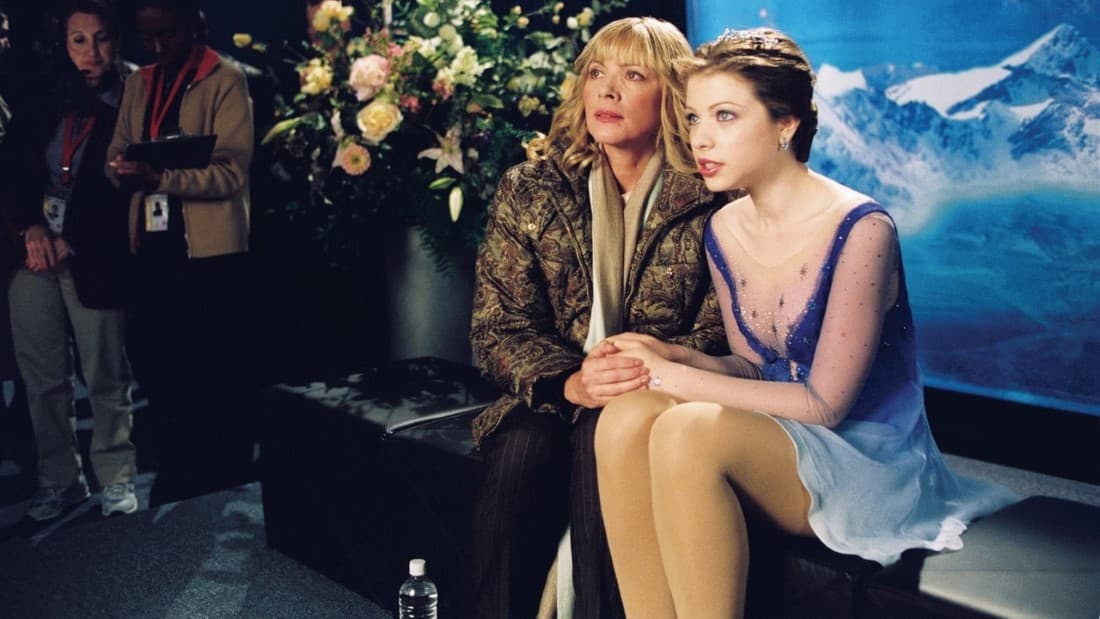 Even though it is one of the most popular ice skating movies made for younger audiences, this project, bankrolled by Disney, fell flat at the box office upon its theatrical release.
The story follows Casey Carlyle, a willing ivy league science student, who realizes her dream to be a champion ice skater.
In her pursuit of the same, she is supported by her coach, mother, and a boy who drives the Zamboni machine.
The skating sequences in the film have been well choreographed, which means that director Tim Fywell knows his way around the ice rink.
Needless to mention, his preparation for the film is more than apparent. That being said, actors Michelle Trachtenberg, Kim Cattrall, Joan Cusack, and Trevor Blumas deliver decent performances each in this one.
19. Blades of Courage (1987)
Helmed for the small screen by Randy Bradshaw, Blades of Courage traces the journey of Lori Laroche; a Canadian teenager who goes on to become a world-class figure skater.
She gets the opportunity of a lifetime when the Canadian Figure Skating Association offers to pay for her training and coaching.
Needless to say, the youngster jumps at the opportunity and refuses to let go until she turns out to be the best.
Winner of the 1988 Gemini Award for Best TV Movie, this motion picture gives a terrific idea about what goes behind turning a budding athlete into a champion.
Blades of Courage says a lot about how one's undying passion for something can help one achieve their goal, so long as there is an appetite to believe in one's self and prove others wrong.
18. My Life on Ice (2002)
This French quasi-documentary film strives to tell the story of a 16-year-old lad who, aside from figure skating, also enjoys obsessively filming his friends and family with a video camera.
While we can deduce that he loves figure skating and intends to compete in National Figure Skating Championship, it is his camcorder that gives us a better understanding of his life.
As My Life on Ice inches closer to its finale, we can understand that the camera not only ends up lending meaning to his life but also allows him to understand the intricacies of the world around him.
17. Love on Ice (2017)
Bradley Walsh's Love on Ice brings to us the charismatic on-screen pair of Julie Berman and Andrew W. Walker.
This mildly entertaining motion picture chronicles the life of Emily James; a 27-year-old lady who gets an improbable shot at reclaiming skating glory when a young coach figures out her true potential.
Together, they discover that the love that they share for ice skating goes beyond the realm of performing on the ice.
While Walker delivers a promising performance in this one, Julie takes her time to settle in with the storyline.
Once she does, the couple comes across as a bit more likable. That said, Love on Ice is a good-looking television film that manages to provide harmless entertainment to those looking for it.
16. Mickey's Twice Upon a Christmas (2004)
Films or cartoons starring Mickey Mouse or Donald Duck in a prominent role have seldom gone wrong, and Mickey's Twice Upon a Christmas is a testament to this statement.
The viewers get to relive the magic of both Christmas and ice skating in this feature. We see how Mickey and Minnie decide to teach Donald Duck the true meaning of Christmas after the latter refuses to be happy and excited about the beloved global festival.
While this anthology flick does not entirely deal with ice skating, its opening story showcases Minnie Mouse and Daisy Duck competing in an ice skating competition.
This project has a festive vibe to it and should resonate with most of you out there for it ends with a message about friendship and teamwork.
15. The Hell of '63 (2009)
Helmed for the screen by Steven de Jong, this Dutch sports drama feature has been inspired by the 1963 edition of the Elfstedentocht, which is a 200-kilometer-long ice skating race in the Netherlands.
The tour has been considered so brutal by those who have read, seen, or participated in it that the few who have managed to complete it successfully have gone on to become legends of sorts.
While the cinematography is top-notch and the music is great, we would like to suggest this movie to people who'd love to see a real fight for survival on the ice.
14. The Mighty Ducks (1992)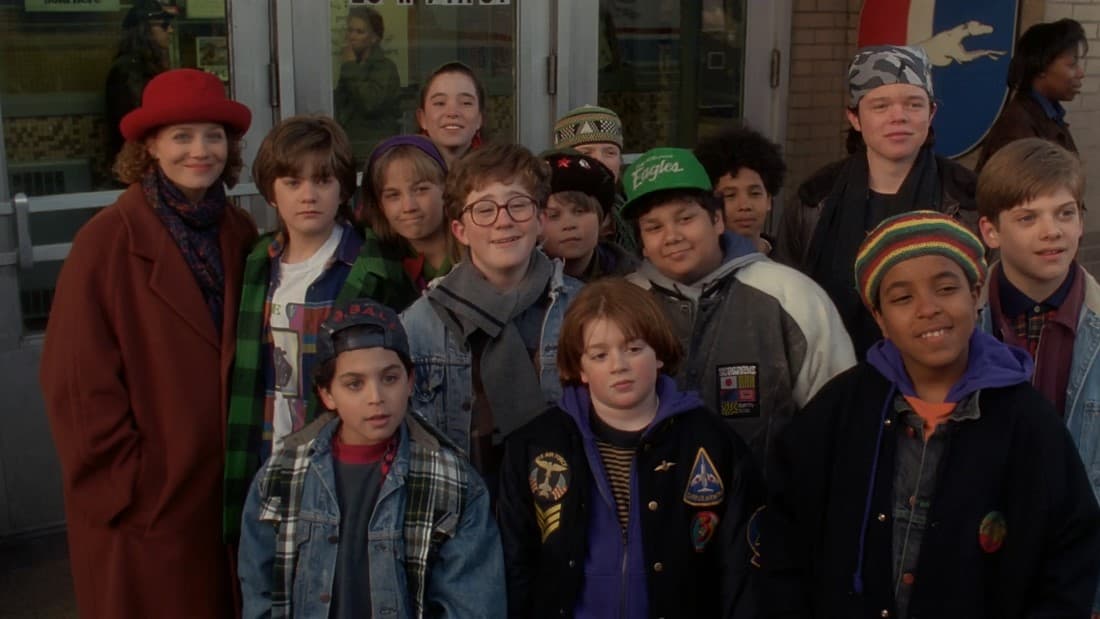 Yes, we are more than aware of the fact that this popular Stephen Herek-helmed motion picture is not based on ice skating.
We are only including it on our list because two of the members of the team shown in the movie happen to be former ice skaters who use their special skills to assist the rest of the unit.
We get to see how Gordon, who lost a crucial game for his team back in the day, gets a second chance to redeem himself as a coach of an awful hockey squad.
The Mighty Ducks series, which has now officially become a cult classic, has found fans in several top professional athletes.
13. Sun Valley Serenade (1941)
Directed by H. Bruce Humberstone and headlined by actors such as Sonja Henie, John Payne, Glenn Miller, Milton Berle, and Lynn Bari, this motion picture strives to tell the story of a Norwegian war orphan, who, after having been adopted by a pianist as a mere publicity stunt, turns out to be a wonderful young woman.
The reason we are including Sun Valley Serenade on our list is that Sonja Henie's Karen can be seen partaking in an elaborate, yet, spontaneous ice show.
While the music in this vintage feature is toe-stepping and the dance enthralling, what keeps you hooked to the project is the fact that it is light-hearted and entertaining.
12. Kiss and Cry (2017)
Kiss and Cry is a touching romantic drama film that is based on the story of Carley Allison; a promising 18-year-old figure skater and singer who made medical history when she battled a rare 1 in 3.5 billion types of sarcoma.
Directed by Sean Cisterna, the feature film comprises characters that come across as beautiful from within. Seeing Carley getting constant support from her family and friends is sure to bring a smile to your face.
While the performances in Kiss and Cry are decent, the screenplay has also been peppered with comedy; something that adds to your experience of watching it unfurl.
11. Silver Skates (2020)
This Russian epic period romantic adventure motion picture tells the story of a warm-hearted 18-year-old Matvey Polyakov, who meets a group of pickpockets and trains to learn how to pickpocket.
However, at the same time, he strives to win over the heart of an aristocrat's rebellious daughter as forces try to keep them apart at all costs.
Even though ice skating isn't the main focus of this Michael Lockshin directorial venture, it certainly serves as a whimsical, wintery theme throughout its screenplay.
Silver Skates does a memorable job of allowing its viewers to experience the beauty of Russia in the 1900s.
10. Blades of Glory (2007)
We all know that most ice skating movies do their best to do justice to the seriousness of the sport.
However, directors Josh Gordon and Will Speck's Blades of Glory takes a completely different approach to storytelling.
This absurd comedy feature tells the story of two Olympics ice skaters, who, after having been stripped of their medals and banned from single-men events, decide to team up and compete as an all-male pair to prove themselves.
A box office success and one of Will Ferrell's most entertaining productions, Blades of Glory thrives on the spirited performances of its talented cast members.
9. Ice Castles (1978)
This romantic sports drama film has been helmed for the screen by Donald Wrye. It tells the story of an ambitious young skater who dreams of making it big at the Olympics.
Unfortunately for her, she is partially blinded by a tragic accident. However, her family and friends stand by her side at all times and make her believe that she can still fulfill her dreams.
Even though this motion picture suffers from a severe lack of continuity in some scenes, it works in its endeavor to show how one can turn a tragedy into victory.
Ice Castles has inspired quite a few young hopefuls to take up the sport. It relies on Lynn-Holly Johnson's wonderful skating sequences and Marvin Hamlisch's music to make an impression.
8. Champions: A Love Story (1979)
Helmed by John A. Alonzo, Champions: A Love Story tells the story of Carrie, whose mother is willing to do everything in her capacity to make her a champion figure skater.
However, despite being committed to the sport, Carrie seems to be failing at her singles career. Soon enough, she teams up with a converted ice hockey player named Peter, and her game visibly improves.
Expectedly, the duo ends up falling in love. But, there are plenty of hurdles to overcome both on the ice skating front and in the relationship.
If you're willing to sit through a sappy and innocent love story that blends sports into its storytelling, this television flick, which is full of the late 1970s atmosphere, might just get the job done for you.
7. A Promise Kept: The Oksana Baiul Story (1994)
Based on the life of the Ukrainian figure skater and Olympic gold medal winner Oksana Baiul, this documentary casts a light on how she began her training as a figure skater at the delicate age of three.
We see her withstanding personal tragedies, backbreaking competition, and major political turmoil. However, she eventually emerges triumphant as a bonafide world champion.
To dramatize things a bit for the average viewer, director Charles Jarrott has also added sequences where we get to see Oksana's tough life as an orphan.
6. The Cutting Edge (1992)
Released in 1992, The Cutting Edge was so well received by the audience that it had to be turned into a franchise.
One of the most underrated sports movies of all time, this Paul Michael Glaser directorial venture tracks the journey of a self-indulgent ex-hockey player and a champion figure skater, who become unlikely partners in pursuit of the coveted Olympic gold.
The feature film opened to mixed reviews at the time and was partially criticized for blending contrived romance with hackneyed sports drama.
5. "30 for 30" The Price of Gold (2014)
Helmed by Nanette Burstein, this documentary aims to bring to the fore the events that followed the Kerrigan-Harding scandal that rocked the world of sports.
While the critically acclaimed Margot Robbie vehicle I, Tonya provided a clear-cut perspective of Tonya Harding about what transpired and what her role was in it, this documentary feature showcases the media coverage that followed the infamous incident.
The project doesn't make the final judgment on Tonya Harding, but it does elucidate the fact that sport is, indeed, stranger than fiction.
Just like I, Tonya, The Price of Gold is for anyone who continues to be interested in the Kerrigan-Harding saga.
4. Sonja Henie: Queen of the Ice (1995)
This TV movie/documentary has been inspired by the life and career of the Olympic gold medalist and Hollywood actor Sonja Henie, who is still hailed by many as the "Original Queen of Ice".
The viewers get to see how she started her extraordinary journey at the tender age of six. Not long after that, she went on to become the record holder of the youngest Olympic skating champion; a record that remained unbeaten for about 70 solid years.
However, aside from her sporting accomplishments, the viewers also get a peek into her rise in Hollywood. It is not in the least bit surprising then to learn that Sonja Henie was among the wealthiest women of her time.
3. The Ice King (2018)
Like any sport, figure and ice skating also come armed with their fair share of stories where athletes have defied all odds to scale new heights of success.
Written and directed by James Erskine, The Ice King attempts to tell one such story. The focus of this searing documentary is John Curry, who has been among the most popular ice skaters of all time.
However, aside from being a tale of the lost cultural icon, The Ice King is also pretty much a story about art, sport, sexuality, and rebellion.
Therefore, if you wish to gain more knowledge about the first openly gay Olympian, look no further than this acclaimed documentary feature.
2. Unbroken (2020)
Filmmaker Danil Grinkin's Unbroken strives to tell its viewers just how gritty the sport of ice skating can be. It portrays how the skaters put their bodies through rigorous training, which affects them both physically and mentally over time.
The documentary introduces its viewers to two figure-skating pairs, one from Russia and one from the United States of America, who are both trained by the world's most renowned coaches.
The viewers get to see how the competitors and their coaches manage to tackle the highs and lows of the tough competition as they put everything on the line for gold.
1. I, Tonya (2017)
Helmed by Craig Gillespie and starring the remarkable Margot Robbie and Allison Janney in pivotal roles, this biopic revolves around one of the most infamous scandals in sports history.
Even people who have never been fond of ice skating seem to be familiar with the story of a young, talented figure skater named Tonya Harding and her rival Nancy Kerrigan.
The Academy Award-nominated motion picture, which has been shot in mockumentary style, aims to trace Tonya's rise and fall in the sport.
We see how the athlete's career was affected after the infamous incident. I, Tonya, which features Robbie's best performance to date, won Janney an Academy Award for Best Supporting Actress.