»
Fantastic Beasts 3 Delay & Johnny Depp's Fall From Grace
---
---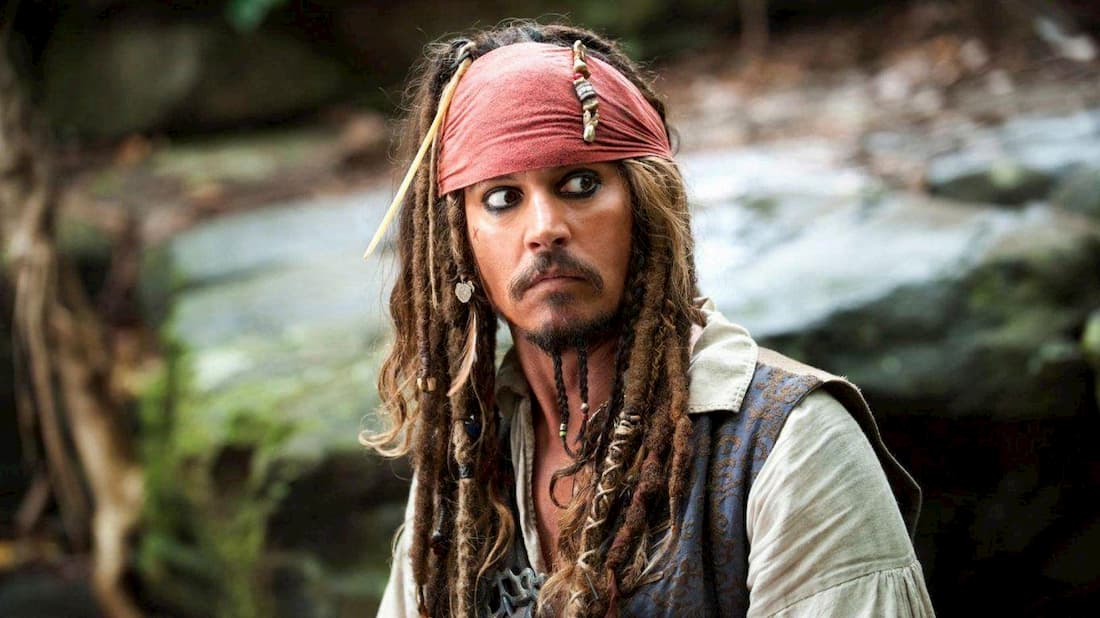 Source: Wallpaper cave
There have been plenty of losses in 2020, one of which happens to be Johnny Depp's reputation. It took a plunge from towering heights when he most recently lost a libel case against "The Sun" tabloid that pegged him as a 'wife beater' in a 2018 article. Domestic abuse is one of many hard-to-hear topics that have been making the news these past few years.
Depp has stated his intent to appeal the court's ruling, but the damage has been done. The supremely talented Johnny Depp's career seems to be taking a beating now in what some have called 'karma coming back full circle' (we summed up some online remarks there).
What Happened to Johnny Depp?
A more apt question would be 'what did Johnny Depp do'? We adore the man, and his work in cinema is second to none. But being a super-popular public figure comes at a cost. Depp isn't the first celebrity to pay for fame with privacy. Everything such celebs say or do can and will be used against them in the court of a free society.
When Depp posted this on Instagram, "I wish to let you know that I have been asked to resign by Warner Bros. from my role as Grindelwald in Fantastic Beasts and I have respected and agreed to that request," fans and sundry were reminded as to how quickly the wheels of show-business turned.
The allegations of domestic violence from his ex-wife Amber Heard (of "Aquaman" fame) is nearing a disastrous conclusion, and spewing fallout the likes of which can and has ruined careers, both for Depp as well as Heard.
This problem persisted throughout Depp's portrayal of the legendary fictional dark-wizard in "Fantastic Beasts: The Crimes of Grindelwald". He received unequivocal support at that time not just from Warner Bros. but author J.K.Rowling herself, who has since come under fire for her anti-trans tweets and remarks (not connected to her world-famous books and film adaptations of the same).
Where Does This Leave "Fantastic Beasts 3"?
Not out of the picture, to put it simply. They are merely going to have to bid adieu to Johnny Depp's dark wizard Gellert Grindelwald, and re-cast the role with someone new. This third installment in the Fantastic Beasts franchise is currently slated to release sometime in 2022. It's going to be a long wait, folks.
According to Warner Bros. Studios, "Johnny Depp will depart the 'Fantastic Beasts' franchise. We thank Johnny for his work on the films to date. 'Fantastic Beasts 3' is currently in production, and the role of Gellert Grindelwald will be recast. The film will debut in theaters worldwide in the summer of 2022."
The movie was initially ready for its theatrical release on 12th November 2021. Warner Bros. has not yet disclosed the movie's new release date in 2022. David Yates, a veteran director who worked on some "Harry Potter" movies is returning to the director's chair for "Fantastic Beasts 3".
These movies are essentially prequels to the 'Potterverse' that we're all familiar with. The 'Fantastic Beasts' storyline centers around the character of Newt Scamander, played by Eddie Redmayne ("The Trial of the Chicago 7" | "The Danish Girl" | "Les Misérables"). Newt is a magizoologist and confidant of the then-young Albus Dumbledore, played by the amazing Jude Law ("The New Pope" | "Captain Marvel" | "Vox Lux" | "The Grand Budapest Hotel" | "Sky Captain and the World of Tomorrow" | "A.I. Artificial Intelligence").
Parts 1 and 2 of "Fantastic Beasts" (which came out in 2016 and 2018 respectively) gave us some outstanding scenes and shockers, and fans are now awaiting the third part with the same glee as anyone who enters Diagon Alley for a spot of magical shopping.
The cast comprises more fine talent: Alison Sudol ("Suits" | "How I Met Your Mother"), Katherine Waterston ("The World To Come" | "Alien: Covenant"), Dan Fogler ("The Argument" | "Jay and Silent Bob Reboot"), and Ezra Miller ("The Flash" | "Zack Snyder's Justice League"). Jessica Williams ("Booksmart" | "Just For Kicks") only received brief screen-space in "Crimes of Grindelwald" when she portrayed Professor Eulalie "Lally" Hicks. She's said to have a more important role in the upcoming third part of "Fantastic Beasts".
The screenplay for the first two 'Beasts' was fulfilled by none other than J.K.Rowling herself. The third film has roped in Steve Kloves to co-write the script with Rowling. Kloves comes packing some impressive experience, seeing as how he scribed for seven of the eight original "Harry Potter" films. Meanwhile, Grammy and Emmy Award-winning composer James Howard continues to score the soundtrack for this outstanding franchise.
The Fight Isn't Over
The Harry Potter franchise (let alone its 'Fantastic Beasts' spinoff that boasts a timeline going back decades before Potter even came on the scene) is simply too big and too inspiring to be sending the wrong messages. This is especially true at this time when the world is reeling under mass protests of all kinds that are turning as aggressive as 'cancel culture'.
We've said all we need to say and shall let Johnny Depp speak for himself…
For what it's worth, all is fair in love and war, Johnny. Good energies to you, and may your story make a difference in the many currently unresolved cases of domestic abuse.
The "Fantastic Beasts" franchise has proven to be a commercial success, with the first movie ("Fantastic Beasts and Where to Find Them" | 2016) having grossed in excess of $800 million at the global box office. The sequel ("Fantastic Beasts: The Crimes of Grindelwald" | 2018) sadly petered out, bringing in diminishing returns of $654 million worldwide.
How will the third film fare after all the flak that the franchise has received from Johnny Depp's critics? Now that the dark wizard is out of the game, will it make a difference as to how this popular series is going to be received? As with all things in life, only time will tell if this particular 'beast' is going to be 'fantastic'.