»
Ozark Season 5: Everything We Know So Far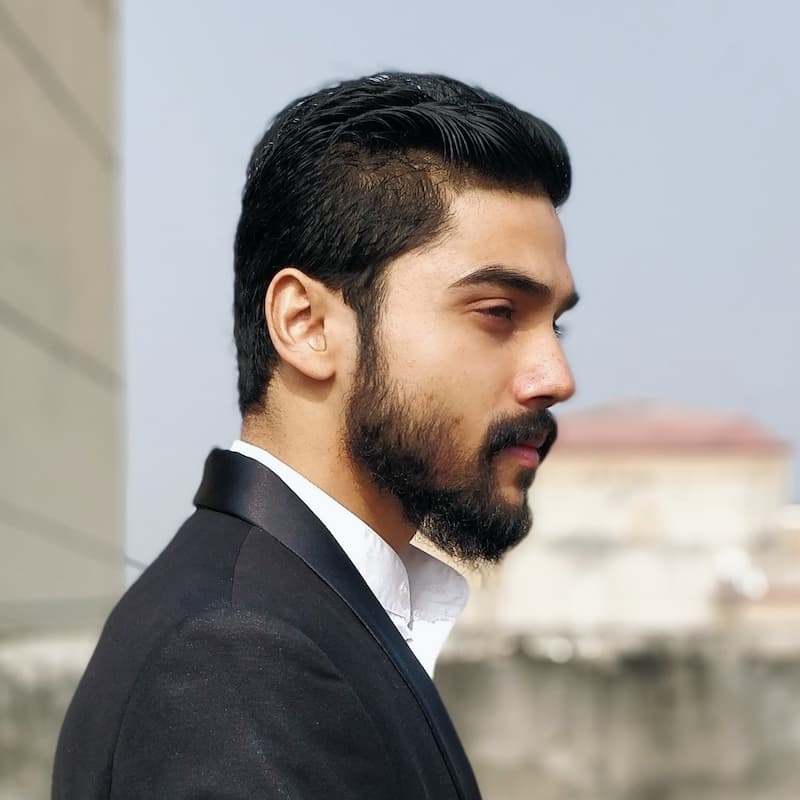 Shivam-Posted Sep 12, 2023
---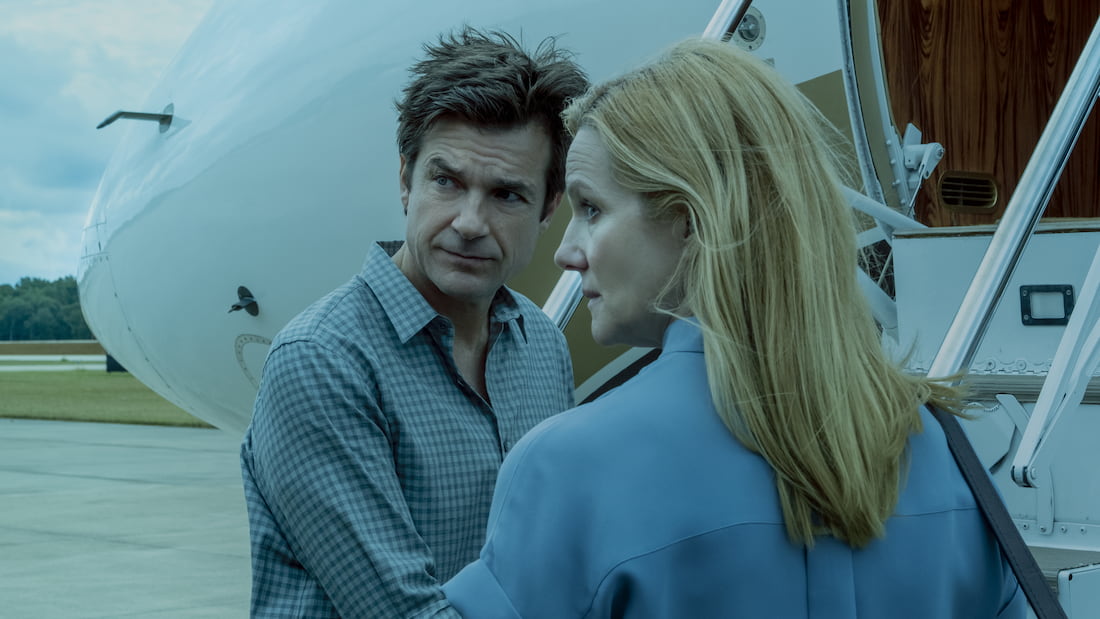 Ozark is a critically acclaimed crime drama show that traces the ridiculously wild and dangerous journey of the Byrde family. Toplined by competent actors such as Jason Bateman and Laura Linney, it tells the engaging tale of a financial advisor named Martin 'Marty' Byrde, who takes his beloved family from Chicago to the Missouri Ozarks.
There, he is required to launder money to pacify a drug boss. The plot of the show might sound familiar because it is. In fact, many of its viewers and critics have gone on to compare its basic premise with a show like Breaking Bad.
Be that as it may, it's difficult to deny that Ozark is satisfying to watch from start to finish. Thanks to its constantly evolving and diverse characters, it never feels like the screenplay is stagnating.
However, like most crime dramas out there, several well-known characters also perish in the story. While you certainly may miss some, you probably wouldn't care about most.
Official Announcement of Ozark Season 5
Fans of Ozark might be a tad disappointed to learn that no new season of the show will be coming out anymore. The decision to terminate the series was taken by its creators and streaming platform back in 2020.
We are guessing that its makers felt that it was probably the right time to put a full stop to the saga of the Byrde family. While some of you might feel that the decision is terrible, others feel thankful about having been able to follow its storyline for four fantastic years.
Jason Bateman, the show's leading man, was even heard mentioning that extending the show might end up unnecessarily compromising its quality and, therefore, lessening the impact it's managed to have on its viewers.
Previous Seasons and Episodes of Ozark
Ozark has spanned four seasons, and the first three seasons comprised 10 episodes each. However, a bold decision was taken by its makers in June 2020 to renew the series for a fourth season; hoping to take the story to a grand finale.
The catch here is that the final season was split into parts, with both parts comprising seven episodes each. While the first part was released on January 21, 2022, the second saw the light of day on April 29, 2022.
Most of the episodes in the show are at least an hour long. However, some even go on for about 80 minutes. Among its finest episodes are All In (Season 3, Episode 10), Sanctified (Season 4, Episode 7), Fire Pink (Season 3, Episode 9), The Toll (Season 1, Episode 10), and The Gold Coast (Season 2, Episode 10).
Sure, the entire series succeeded in keeping us glued to our screens, but the aforementioned episodes are where the storytelling peaked in the true sense of the word.
Where to Watch Ozark
Fans will be elated to know that the popular show is available for streaming on Netflix in countries like the United Kingdom, the United States of America, and Canada, respectively.
So, what are you waiting for? Just go ahead and hit the play button on Netflix.
Ozark Season 5 Google Trends Analysis
Following the completion of the show in 2022, the search trends related to it were quite high. This could be because most people were either busy watching the series at the time or occupied trying to analyse the episodes for the fans.
However, the lack of official news or update regarding a new season in recent months has led to a dramatic fall in the number of people searching for the same online.
That said, it is difficult to negate that the searches related to the series are yet to hit rock bottom. Needless to say, it indicates that people are still streaming the show and reading stuff related to it on the internet.
Therefore, it won't be an exaggeration to assert that the trends, as low as they might be, will not die anytime soon. But, since a new season seems to be a foregone conclusion, we can expect the searches related to Ozark to show flat results in the near future, as is the case with most programs of the past.
Ozark Season 5 Social Media Engagement
Since the makers of Ozark have already announced that the show might not be returning with another season, people have started to engage rather less with it on social media platforms.
However, you will stumble upon a couple of posts on X (Twitter) hoping that its creators come up with a premise for a full-length feature for Netflix in the near future.
In fact, some viewers were so taken by the fourth season of the series that they were planning to start an online petition for the possibility of season five. But, these are mere posts that perhaps indicate that some people are, indeed, hoping to see a new season.
That said, some of the users online seem to have acknowledged the fact that the ending to season four was pretty good and fitting, and that there may not be a continuation.
Even though there have been a few articles published aiming to guess whether the show will be revived over the past few months, it is safe to say that the viewers haven't really been busy posting about the same online.
Expected Plot of Ozark Season 5
Ozark tells the story of Jason Bateman's Marty and Laura Linney's Wendy Byrde who have to withstand a ton of problems after having moved from Chicago to the Ozarks. Even though the family barely manages to pull through, we witness that Marty's connections to the region are pretty much inevitable, which is what sets the ball rolling and allows the series to span at least four seasons.
So, now, the head of the family does not only have to make peace with his new surroundings but he also has to do his best to recover the money he had taken from the drug cartel during his service years.
Needless to mention, this makes for a solid premise, but one that possibly met its end with the conclusion of season four. However, a ton of ideas can still certainly emerge from the complex setting of the show.
While the makers have made it clear that there may not be another season, we still do not know for sure whether the show's plot can be used to structure a motion picture or a spin-off series in the future.
So, yes, the continuation does remain uncertain but it's difficult to believe that the team will let go of a solid opportunity to revive the story if they happen to find a middle ground in the future.
Well, never say never!
Top Characters in Ozark
Before we go on to the next section, let's take some time to get acquainted with the most amazing characters in Ozark.
1. Marty Byrde
Jason Bateman is one of the most underrated actors to be working in Hollywood for years now. While he is recognized for his several successful comedic roles, he goes on to put his versatility on display by playing Marty Byrde.
The actor's flair for drama comes to the fore as we see Marty handling cumbersome situations and tough people efficiently in the story. He values his family more than anything else and can go to any extent to ensure their well-being.
2. Ruth Langmore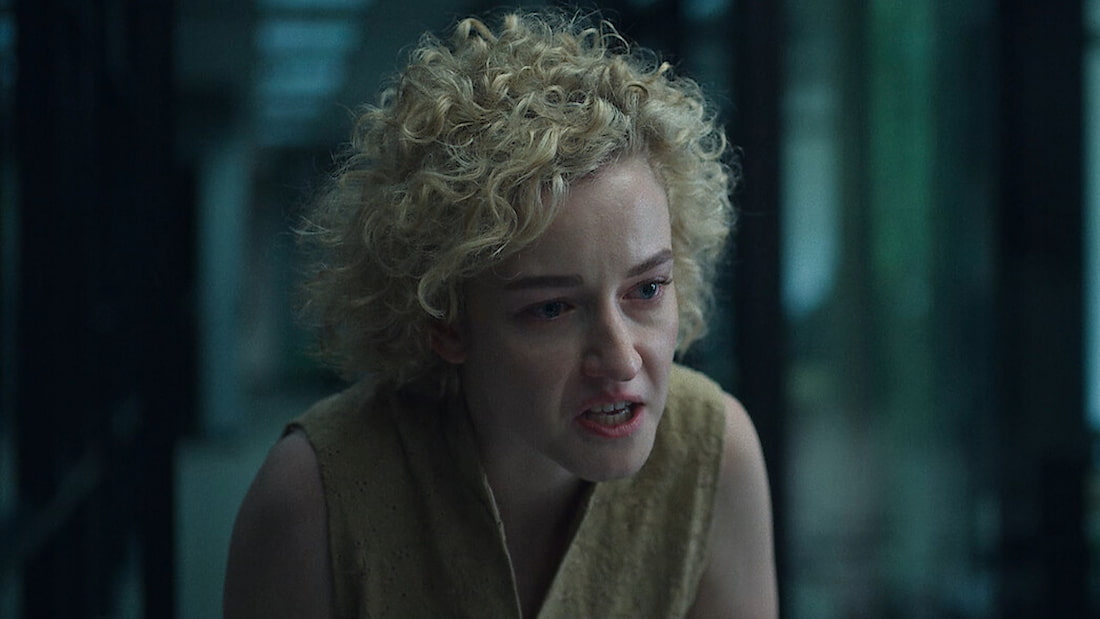 Portrayed by actress Julia Garner, Ruth is as ambitious as they come. Thanks to her unbelievable courage and intelligence, she goes on to become far more than just a petty crook as the story progresses.
Let's just say that one should not be fooled by her baby face for she is known for her uncompromising personality and terrible language. The bizarrely entertaining character is loyal to none but herself.
3. Wendy Byrde
Laura Linney's Wendy plays a huge role in the financial success of her family. Even though she is blackmailed by the cartel, her headstrong and smart personality ensures that she ends up becoming the smiling face of Marty's operation over time.
Unlike her beloved husband, she seeks unlimited power and has, therefore, perfected the art of manipulation. So, do not be surprised to find her coming off as ruthless and passive-aggressive at times.
4. Ben Davis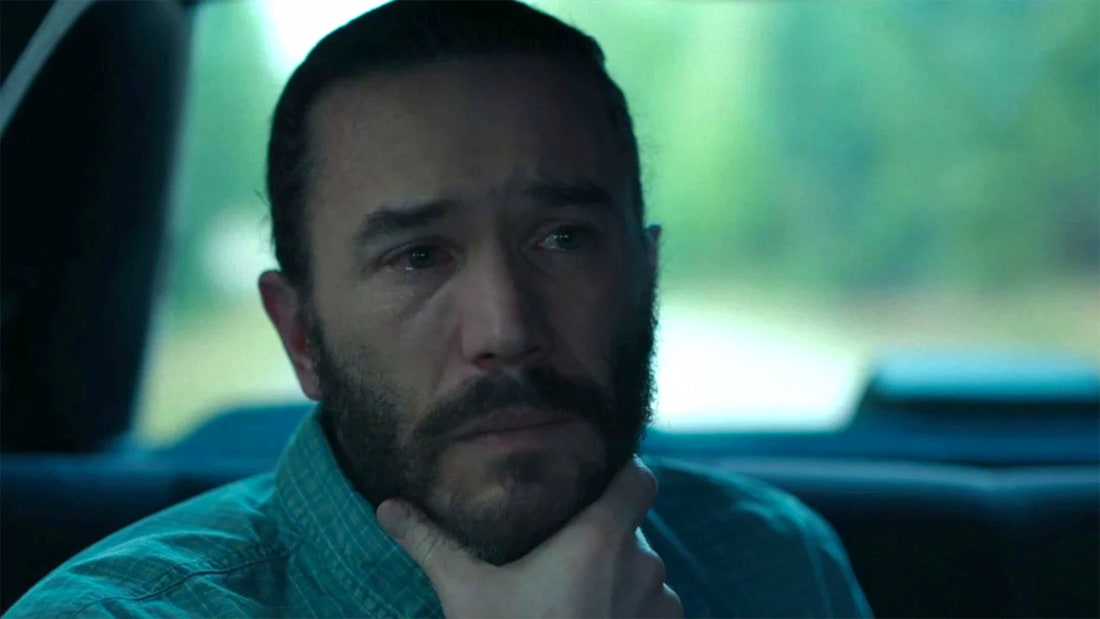 Tom Pelphrey's Ben is introduced in season three and is someone most of the viewers start rooting for almost instantaneously. He derives his strength from the strong bonds that he's able to form with characters like Ruth, Jonah, and Wendy.
Many feel that his death was one of the most shocking moments in the series; especially if we consider the fact that he believed that Wendy adores him and would stick by his side come what may.
5. Buddy Dieker
Harris Yulin plays the terminally ill Buddy; a tenant and close friend of the family for the first two seasons. He's an extremely likeable man whose caring and protective side makes him a fan favourite in no time.
While he certainly shocks you by going on to shoot an intruder to protect Wendy and the kids, what is most fascinating about him is his enigmatic past. The old-timer has ties with the KC mob and he doesn't seem to be startled by the Byrdes' life of crime.
Important Crew Members of Ozark
Ozark takes its viewers to the beach resort town in Missouri. Although the place appears quiet and peaceful at first glance, it is amazing how the show's creators Bill Dubuque and Mark Williams turn it into a location where a money laundering operation goes down.
1. Bill Dubuque and Mark Williams
Since Bill took birth in St. Louis, Missouri, it is not surprising that he decided to make the surroundings and locations an integral part of Ozark. The screenwriter spent a lot of time working on the Lake of the Ozarks as a teen.
Even today, he visits the place with his beloved wife and children. Aside from Ozark, the man has also worked in motion pictures such as The Accountant, A Family Man, and The Judge.
In his endeavour to bring the show to the viewers, Dubuque was ably supported by director, writer, and producer Mark Williams.
2. Jason Bateman and Alik Sakharov
The brilliant Jason Bateman does not only play the main lead in the series but he has also helmed the maximum episodes. Needless to mention, the star is the centre of all the madness that unfurls in the story.
The actor seems to know where he's going with the show and is pretty much in control in the director's seat. Previously, he directed the comedy-drama film The Family Fang.
Jason's directorial pursuits are strengthened by the presence of Alik Sakharov. The Soviet-born cinematographer and film and television director has helmed several episodes of the show and is also known for his work on hugely successful television shows such as Game of Thrones and The Sopranos.
3. Danny Bensi and Saunder Jurriaans
The soundtrack in Ozark has been given by Danny Bensi and Saunder Jurriaans and it wouldn't be an exaggeration to assert that it plays a pivotal role in heightening the tension.
Indeed, their work blends well with the storytelling and goes on to implicitly tell that almost anything can happen in Missouri.
4. Ben Kutchins, Armando Salas, and Shawn Kim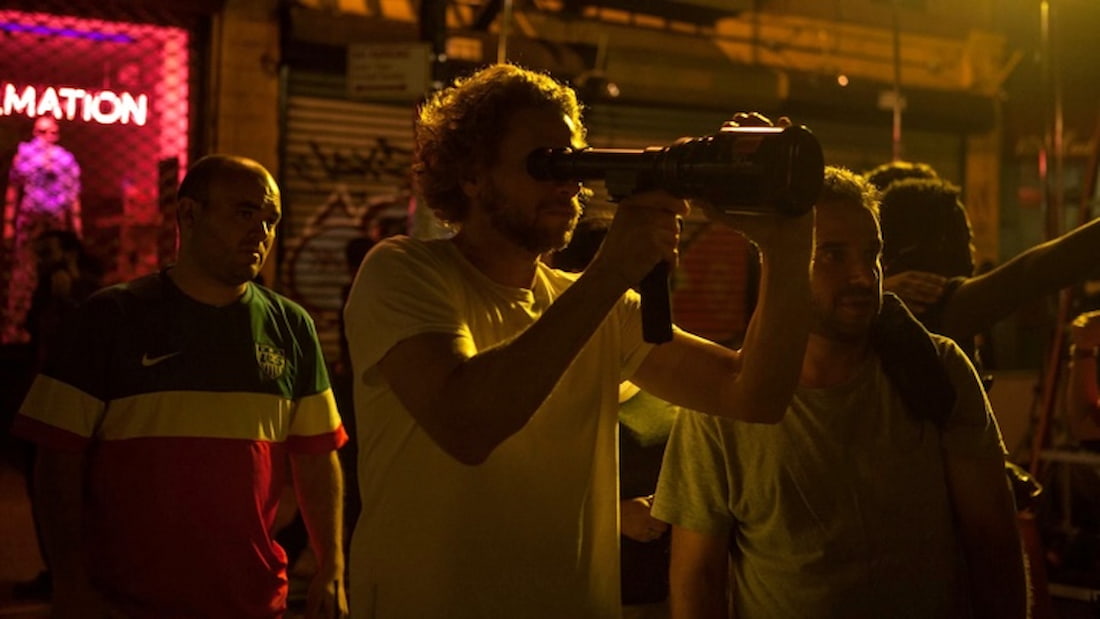 The cinematographers who have worked on Ozark have confessed to using 'subconscious' techniques to give a more cinematic touch to the acclaimed crime drama. So, if you've seen the series, you'll witness how the tall trees and dark hues serve as a metaphor to indicate the dangers encircling the family.
As the iconic cool-blue tint of the show goes on to become darker with each episode, we catch the mysterious and beautiful backdrop starting to serve as characters in their own right.
Top 5 Shows Like Ozark
If you've read through this piece, we'll take the liberty to assume that you're an Ozark fan, and we truly understand why. Not only was it one of Netflix's best crime dramas but it also ended up winning the streaming service's some of its most prized Emmys.
Unfortunately, there aren't a lot of shows on the platform that can match the potential of Ozark. However, there are a handful of equally tense and suspenseful dramas about cartel crime on other platforms that you can enjoy watching.
1. Breaking Bad
If you're done with the four seasons of Ozark, chances are that you may have seen Breaking Bad as well. In fact, most people believe that Ozark wouldn't have seen the light of day had the trend not been set by Breaking Bad years ago.
Considered to be one of the greatest series of all time, Breaking Bad shares a ton of similarities with Ozark. Just like Jason Bateman's Marty, Bryan Cranston's Walter White is also pushed into the murky and inescapable world of crime.
Both the leading characters do everything in their power to keep their respective families safe.
2. ZeroZeroZero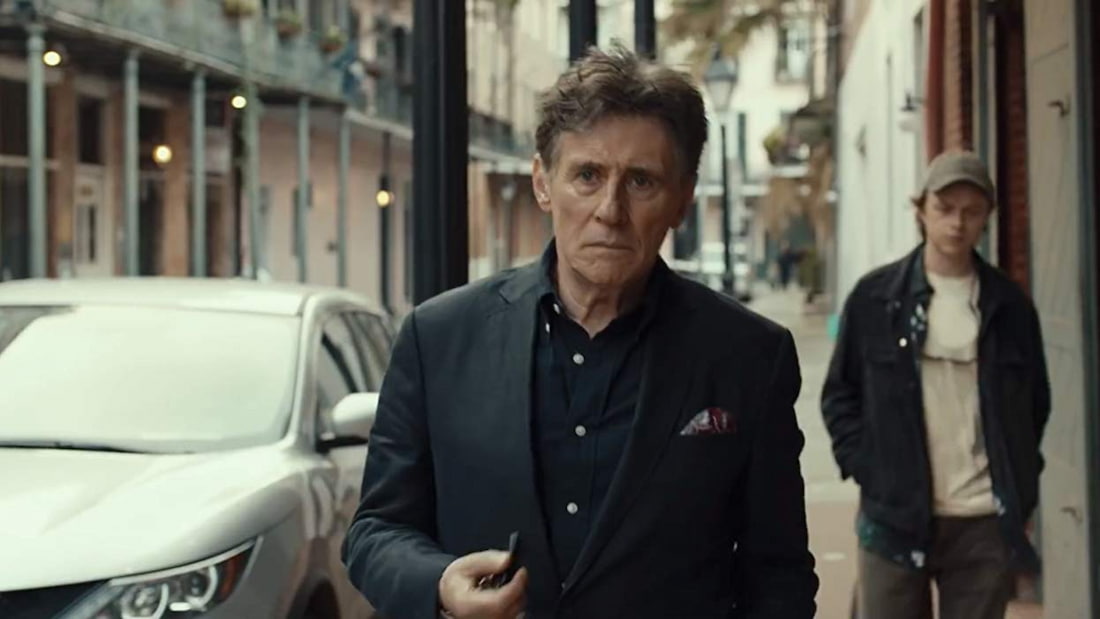 A consignment of cocaine, a powerful cartel, and complex characters, ZeroZeroZero has it all and more. Needless to say, the show comprises a lot many things you may have chanced upon in Ozark.
Actors Gabriel Byrne, Andrea Riseborough, and Dane DeHaan come together to play the Lynwoods, who happen to be in charge of a New Orleans-based shipping company. Their primary cargo is hard drugs and they serve as the middlemen in cross-country deals with cartel sellers and mafia buyers.
3. Queen of the South
Those who have seen Ozark realize that it pretty much tells the story of a normal individual who finds himself getting caught up in the world of crime. Sooner than later, he develops a taste for it and wants to be the one true kingpin of that world.
This is precisely the blueprint on which Queen of the South is based. Here, we follow a woman who falls head over heels in love with a member of a drug cartel.
However, after he is murdered by a cartel boss, she flees to the United States of America with the aim to become a drug lord herself to avenge her lover's demise.
4. Bloodline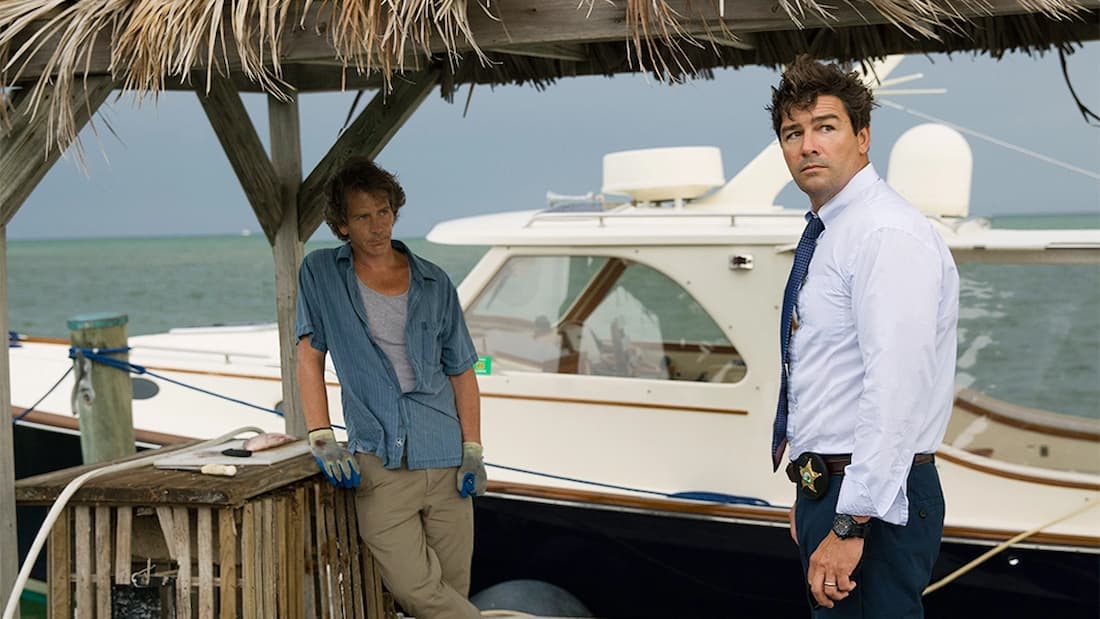 Bloodline is similar to Ozark in the sense that both of them thrive on their stunning scenery and vivid depiction of crime. The former is toplined by one of TV's great leading men Kyle Chandler; Ozark, on the other hand, is headlined by Jason Bateman.
Chandler plays the member of a family that is buried in secrets, pretty much like how Bateman's character finds his family buried in problems.
5. Narcos/Narcos: Mexico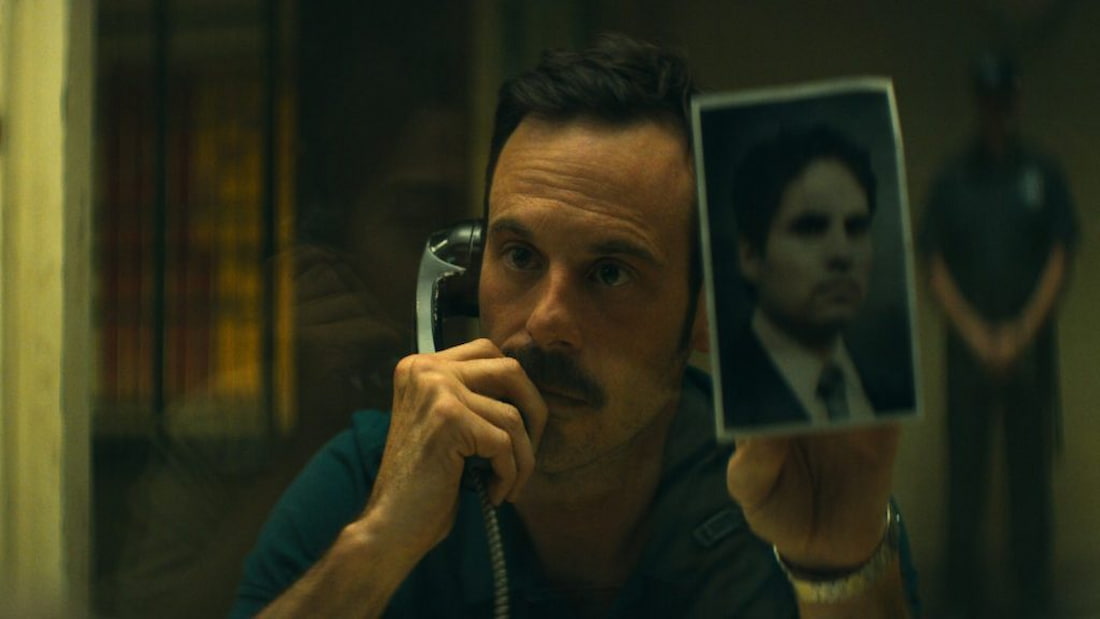 Narcos derives its strength from some ruthless cartel killing injected into its screenplay. The case is more or less similar to Ozark, which surprises its viewers with the unpredictable killing of some of its better characters.
So, if you're looking forward to watching something along the lines of Ozark, you can certainly follow the DEA's takedown of Pablo Escobar in Narcos/Narcos: Mexico.