»
When Is Black Mirror Season 6 Coming? [2023 Updates]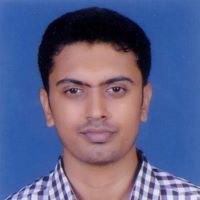 Vignesh-Updated Jan 26, 2023
---
In 2023, if you're a die-hard fan of sci-fi programming, you must be anticipating Black Mirror's sixth season. You should put this at the top of your list of Netflix must-watch shows.
There is a cult following for this series. The show is full of unique episodes with original stories and twisted themes.
It may be compared to watching a dystopian fever dream. The series was a huge success thanks to all the artists that contributed to it.
You will have a profound and new understanding of reality after watching the episodes. The previous season came in 2019 and had only 3 episodes.
It had ended quite lucidly and was also open-ended. Ever since then, fans have been waiting to hear about the next season's release.
Let's get into more details.
Everything we know about Black Mirror so far
Black Mirror's first series was released on Channel 4 - a British network. It also became the official channel for the release of Season 2.
There was also a special season of it, in 2014 - White Christmas. After this, Netflix bought the rights in 2015.
Since then, it has become the streaming partner for Seasons 3,4,5, and the movie. It is rated as one of the most successful Netflix series.
Season 5 of Black Mirror had only 3 episodes. Season 5 saw a decline in its rating as compared to previous seasons.
Some have even claimed that it faltered because of the content. Anyway, that's a matter of debate.
But, let's not fret because fans are eagerly waiting for the next season. Black Mirror is a Charlie Brooker classic that has become immortal now.
Its narrative became an epic and a timely reminder to this world. A saga into the pitfalls and the drawbacks of technology is this science fiction's theme.
Official Announcements and Release Date of Black Mirror Season 6
Good news!!
Variety announced in May that the show is decided to get its next season on Netflix. There is still no release date out yet. But many believe that it will air around late 2023, at least there is a ray of hope for all the loyal fans.
Charlie Brooker had an interview in 2020 with RadioTimes. He said that he was unsure if the audience would want the next season.
He believed that people's appetite for new seasons would be low amid the pandemic. He also added that he is more interested to work on comical series.
At the same time, as with this report by Variety people are getting interested again in the show and what new casts are going to be.
The series got into a conflict behind the scene and it has added complications. While Black Mirror is on hiatus, one of its finest episodes 'USS Callister' may receive a spin-off as the director of the episode expressed his thought about it.
Meanwhile, Here's the list of all the previous series and the movie.
| | |
| --- | --- |
| Season Name | Release |
| Series 1 | 4 Dec 2011 |
| Series 2 | 11 Feb 2013 |
| White Christmas | 16 Dec 2014 |
| Series 3 | 21 Oct 2016 |
| Series 4 | 29 Dec 2017 |
| Black Mirror: Bandersnatch | 28 Dec 2018 |
| Series 5 | 5 June 2019 |
Popularity details of Black Mirror Season 6
Black Mirror has an official Twitter account with the handle @blackmirror. It has more than 493,000 followers.
This makes it popular and its tweets get a good engagement rate from tweeps. The account is not regular but it posts updates.
Let's see some numbers and trends related to organic searches on Google.
Google Search
How many people search for the term "black mirror season 6" on Google?
If a lot of people search for it, then there may be a good chance for it to happen. Globally, 52K people search for it while the US alone accounts for 48% of the search. This number is the monthly organic searches on Google.
This number is good and the series is already a massive success and when season 6 will hit the big screen, it's sure going to be popular.
Google Trends
Above, we can notice that during mid-2020 season 6 black mirror season 6 was a highly searched term on google. It may be because people expected it to happen since season 5 aired around the same time a year ago.
After that trend fell quite fast and with no update it's remaining below 25% of the peak value.
Expected Plot of Black Mirror Season 6
Black Mirror is an anthology series. That makes it quite hard to predict the stories and the settings of the plot.
An anthology covers a wide range of plots and themes. It goes on to cover different genres too, that have different casts and characters.
In some episodes, the same actor has gone on to portray different characters. But, these are exceptions.
Hannah John-Kamen, Michaela Coel, and Daniel Lapaine had worked in the previous seasons across different episodes.
In short, an anthology would have one episode that would be a stand-alone story. It may or may not be related to the other ones.
This makes it viewer-friendly. The audience knows that they can watch any episode and not worry about losing continuity.
The new series may be a technological dystopian plot, or maybe something related to COVID.
The brain behind it - Charlie Brooker is yet to pen down the stories for the episodes in the next Season.
As of now, we can only speculate. In a way, the creator - Brookers was right.
The pandemic would have given him new ideas to experiment and try new stuff for the next few seasons.
This era has given a lot of scope for the advent of new ideas in the Sci-Fi genre.
It could be anything from the technology that we rely heavily upon, nowadays. It may even be about how we are having a different worldview after being locked up.
If we look at the possibilities of any sequels for previous episodes, there are many. "Be Right Back" and "White Bear" of Season 2 stands a good chance.
Why Black Mirror Season 6?
This is an interesting take. Black Mirror's popularity exactly is the reason. The 2019 release - Season 5 could not impress the fans.
They expected a much longers series - with many episodes. Of course, not all episodes were thrilling.
Season 5 was too short for the fan's expectations. Most of them had expected 5 - 6 episodes based on the previous few seasons.
However, Season 5 can't be blamed or said to have caused damage. But, the fans need a Season 6.
This is also to not let the Black Mirror as a concept end with a low rating score.
Many of them have said that the pandemic is like living in Season 6.
But, this is a good opportunity for the creators to conceptualize new themes. The pandemic has given rise to a lot of new opportunities for framing new plots with new ideas.
If the release is made within the next one or two years, it will be immortal.
Online Reactions for Black Mirror Season 6
The Black Mirror creators use online feedback as a major source of inspiration. They have significantly impacted viewing ever since it was added to Netflix.
Nowadays, TV Series are mostly screened online over OTT platforms. So it becomes vital to monitor online reactions.
The previous seasons were a success - financially as well as entertaining. Sci-Fi, dystopia, and speculative fiction have always been worth it.
Then, making it an anthology also increases its acceptability. It seems to have been made for anyone who wants to watch any part of it.
Let's go through the reactions of viewers on different social media platforms.
Quora Reaction
Quora has some interesting answers to why Black Mirror became popular soon. Here's an interesting and short answer by a user.
This is about a previous season of Black Mirror. The creators have worked to make every episode unique and interesting.
As this user says, every episode has something special about it. It's not just special but also connects with the users making the characters sound like someone they see.
Reddit Reaction
Here's a discussion on another sub-community on Reddit. This is in reply to a post where a Redditor had claimed that there would not be a Season 6.
It discusses the rights issue over the filming of the series. While another user says that we are living in Season 6.
This is about the pandemic and uncertainty these days. However, as we see, some users are skeptical of the new Season's release.
Anyway, only time and the producers of Black Mirror can confirm.
Twitter Reaction
Twitter was abuzz with reactions, It still is, as there's not a single day that goes by without a mention of it.
This is also by a user who has felt so connected with the series. Most of Black Mirror's episodes deal with things that look abnormal.
The pandemic is also one such, that has caused a lot of changes in everyone's lives.
What you'd have thought of as fiction those days, is now a reality.
Ratings and Reviews of Black Mirror
When it comes to TV Series, the two trusted sources for reviews are Rotten Tomatoes and IMDb.
Here are their ratings for Black Mirror.
| Rating Agency | Rating |
| --- | --- |
| IMDb | 8.8 |
| Rotten Tomatoes | 84% |

This is pretty impressive for a web series spanning close to a decade. IMDb has some awesome reviews if you're looking forward to reading them.
Let's have a detailed look at IMDb's rating chart. Though the rating stands at 8.8, the median is at 9.
The most number of votes have got for 9 as well, followed by 10 and 8.
From this, it's clear that the low ratings Black Mirror got are probably from Season 5.
This makes a strong point for the fans to coax the producers to come up with Season 6.
Awards and Recognitions of Black Mirror
It would be a surprise only if Black Mirror had gone unrecognized by the film industry and its patrons.
There's a very long list of awards it has got and also helped the actors get it.
The cast and crew behind Black Mirror also won many awards for their contribution. Charlie Brooker, the Executive Producer and the brain behind this won many prestigious awards.
The series is so much success that it has won a total of 23 awards under different categories and types with a total of 83 nominations.
Some of the awards won are listed here:
Art Directors Guild Awards
Excellence in Production Design for a Television Movie or Limited Series (2018)
BAFTA Television Craft Awards
Best Makeup and Hair Design (2017)
Special, Visual Effects & Graphics (2018)
Emmy Awards
Outstanding Television Movie (2017, 2018, 2019)
Production and Success of Black Mirror Season 6
To be frank, the ultimate aim and motivation of any movie maker is profit. This factor also plays a decisive role in the upcoming series and any other spin-offs.
Now that we have seen the online reactions and publicity, let's look at the cost-benefit analysis.
Production cost
There's not much information about the first two series and the special release that came on Channel 4.
But we have some rough estimates to calculate the per-episode cost. Netflix bought the rights to the 12 episodes of Season 3 and 4 for $ 40 million.
An Ernst & Young survey revealed that media companies have 23$ - 39% profit margins.
Therefore, the cost per episode would have been $ 2.3 million to $2.6 million. This is a lot!
Streaming and Box office
Black Mirror Series are available for streaming on Netflix. Online streaming does not make much money as there are no commercials.
Its main source of revenue is through subscriptions. Sometimes product placement does happen but it wasn't much in this case.
In 2019, shortly after Black Mirror's movie release, Netflix saw a jump in paid memberships.
The operating profit had almost doubled. It rose from $ 245 million to $ 447 million when the last quarters of 2017 and 2018 were compared.
The revenue went from $ 3.3 billion to $ 3.7 billion.
Popular Black Mirror Characters
In an anthology, every character is limited to a single episode. This is because the next episode may not be connected to this one.
However, some actors made multiple appearances in different episodes. Let's have a look at all the familiar faces of the previous seasons.
Let's expect that some of them would make an appearance in the next season.
Bryce Dallas Howard (Nosedive)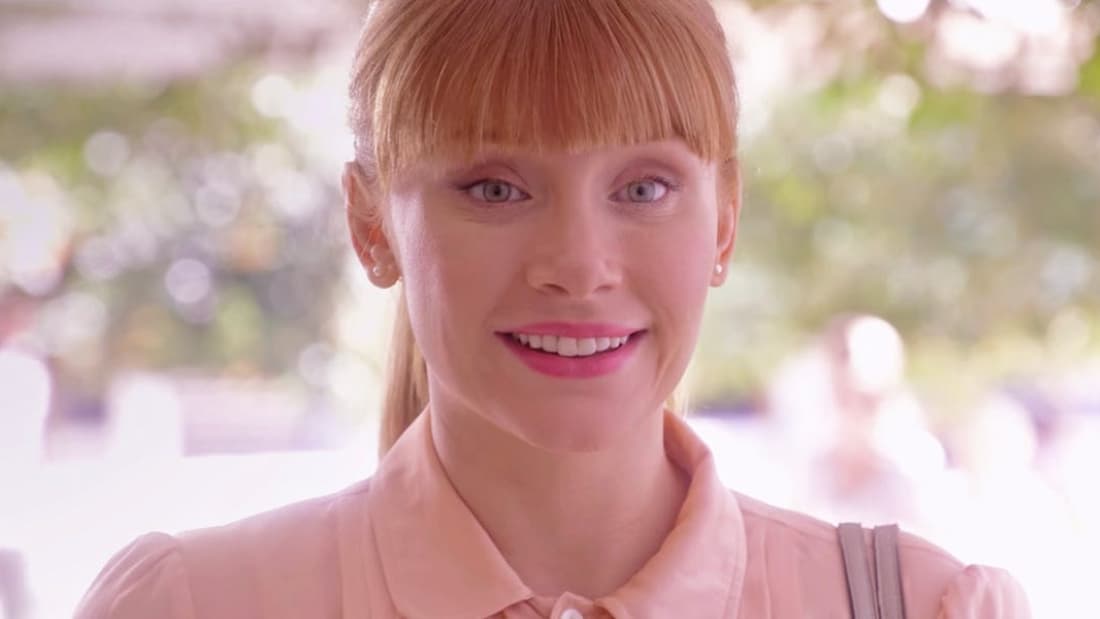 Nosedive was the first episode of the 3rd Season. She played Lacie Pound, an insecure employee.
She lives in a world that's obsessed with status. In this, the status of a person can be expressed in numbers and ranks.
She works hard to increase her ratings. This would mean better facilities and prestige in her society.
The episode is all about socio-economic status games.
Hayley Atwell (Be Right Back)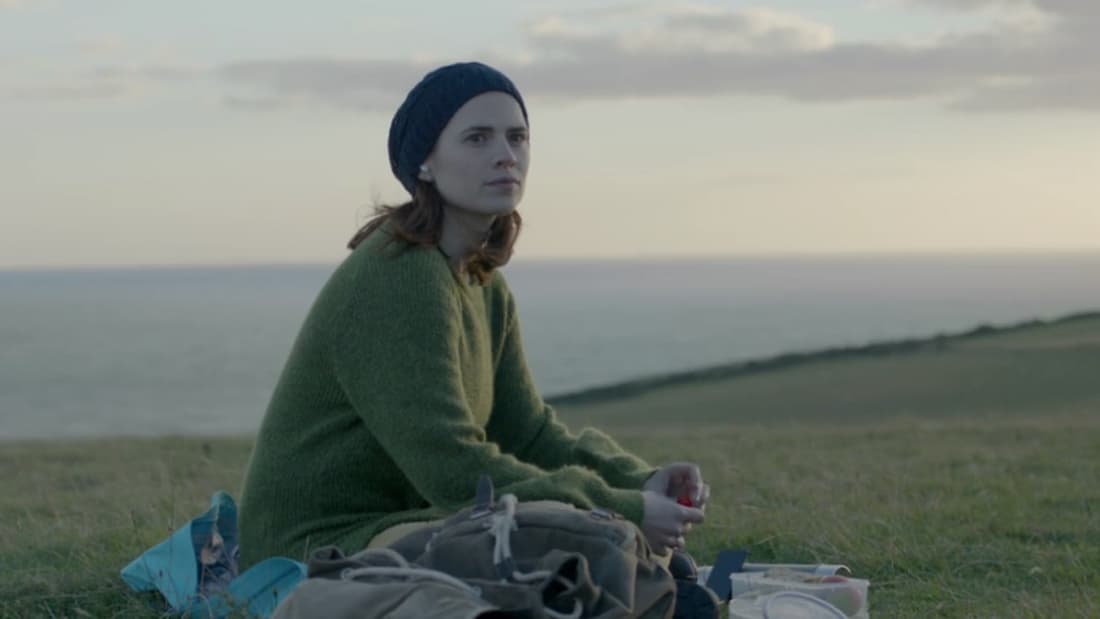 Hayley played Martha Powell in Be Right Back episode. This was part of the 2nd series.
It was a brilliant depiction of grief and had got inspired by its previous episode.
Martha loses her boyfriend in an accident and goes into inconsolable grief. She finds AI a tool as it mimics her deceased boyfriend.
Her struggle to delete his number is notable. She also finds it comforting that technology can replicate dead people's presence.
Toby Kebbell (The Entire History of You)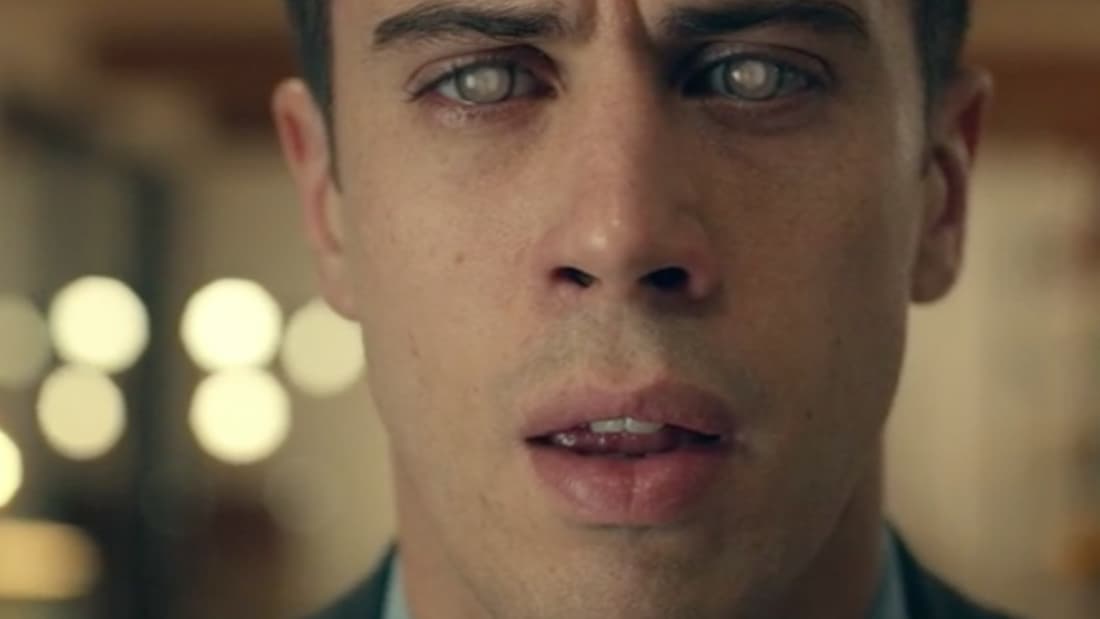 Toby played the role of a lawyer - Liam in The Entire History of You.
It is a sci-fi episode in the first season, which shows 'grain technology' that's used to store memories.
The audio and visual senses of a person are stored in 'grains' for them to revisit in the future.
The plot is set in 2050 and is focused on relationships. Liam suspects that his wife is involved with another man and uses this to dig deeper.
Gugu Mbatha-Raw (San Junipero)
Gugu played the role of an outgoing and jovial character - Kelly. It deals with the complexities and nuances of a same-sex relationship.
San Junipero is a simulated reality, where they live in. The relationship she has with an introvert - Yorkie forms the base of the plot.
This episode won several accolades Gugu's performance received praise and acceptance.
Daniel Kaluuya (Fifteen Million Merits)
He played the role of Bing Madsen in Fifteen Million Merits. This was the 2nd episode of the first season.
It's set in a world where inhabitants have to cycle to earn merits - the currency.
Bing motivates a fellow human to participate in a competition to get famous. However, his plans go wrong and he is pushed into a deep abyss of chaos.
His performance earned acclaim.
Black Mirror Ending Explained
Season 5 had only 3 episodes:
Striking Vipers
Smithereens
Rachel, Jack, and Ashley Too
Spoiler Alert, if you haven't watched it. Striking Vipers is about a virtual reality game.
Except that the players physically experience it. It's about Danny, Karl, and Danny's wife - Theo, playing this game.
They end up living a real-life version of the game and experiencing it in their lives.
Smithereens is about a mother who wishes to log in to her deceased daughter's social media account.
The daughter - had committed suicide. She was active on Persona - a social media platform.
Smithereens is another social media app. A rideshare driver Chris, who is involved with Hayley - the mother tries to get the login credentials.
It ends up in the kidnap of a Smithereen intern who is held, hostage. The CEO of Smithereens negotiates with the Persona CEO.
The CEO agrees to share the credentials. Meanwhile, Chris tries to commit suicide while a police sniper is also ordered to shoot him down.
'Rachel, Jack, and Ashley Too' episode are about Artificial Intelligence and virtual cloning.
Rachel's father gifts her a doll. It resembles a pop star Ashley O. Strangely, this doll is influenced by the movements of Ashely, the real pop star.
Rachel, her father, and her sister - Jack go to check on Ashley. The situation they see there is quite bad.
Ashley was sedated by her aunt cum manager. All of them work to revive her.
Then they learn that she has another holographic version created by her aunt. The story ends with Ashley and Jack performing music.
Trailer of Black Mirror Season 6
Unfortunately, as of now, there is no trailer for Black Mirror Season 6. We will update it at the earliest as and when it is released.
We hope it comes out soon.
Rumors and Controversies surrounding Black Mirror
Black Mirror's Season 6 is still uncertain due to a lot of controversies. The first one is the issue of intellectual property rights.
Brooker and Jones quit the Endemol Shine Group to start their venture, in 2020.
This company held the rights to Black Mirror. Netflix however bought a huge stake in Brooker's new company.
This means that Netflix will work with Brooker but they would find it hard to continue Black Mirror.
Endemol Shine and Netflix are yet to reach any agreement. This is the main reason why Black Mirror's future is uncertain.
Added to all this - Endemol Shine was acquired by new owners back in 2020.
All this has complicated matters and it may be a long time before things settle.
Black Mirror: Bandersnatch invited a legal suit from Chooseco LLC. They own the trademark of 'Choose Your Own Adventure' which the series had relied upon.
Chooseco sent a notice to Netflix before the release of Bandersnatch. They have filed a suit for trademark infringement for $ 25 million.
Conclusion
The release of Black Mirror Season 6 is eagerly anticipated by enthusiasts. Fans are excited now that there are rumblings of underproduction.
It's expected to happen in December 2023. Due to its limited content, Season 5 was unable to do the series justice.
All we can do is hope that it happens soon. Once all that is settled, there will be an official announcement for the release date from Netflix.
A series that'll have the pandemic and this crazy situation as its theme. We at ENTOIN will update this article with any information that comes regarding this.
Till then, bye and hope you enjoyed reading this article.