»
Top 50 Best Mermaid Movies Of All Time
Bijesh-Updated Jan 6, 2023
---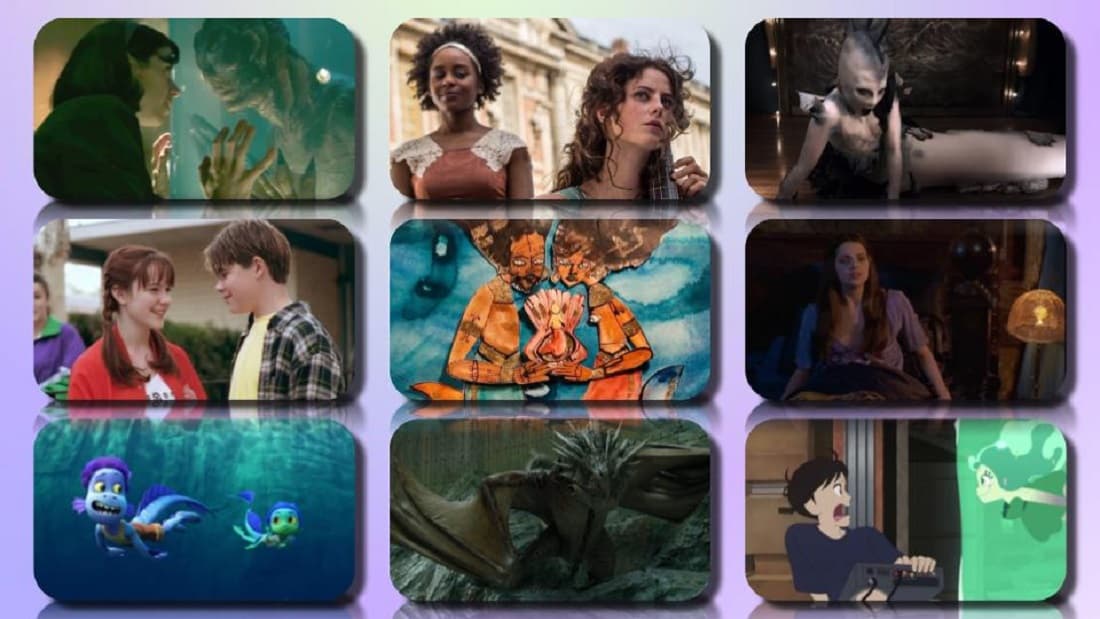 Put on your mer-tails and get ready to make a splash. ENTOIN has the go-to list for Mermaid Movies right here.
We're going to cover as many films based on these magnificent humanoid creatures that have come to define symbolism, myth, and cultural identity in ways that deserve appreciation and awe.
In this list, we intentionally kept from diving into mermaid series and shows. We chose to swim through movies alone for this one, and have covered real-life, live-action, and animated features that used mermaids or mer-people as the heart of their storylines.
The year of release next to each movie title is important – some of the titles are not altogether different in name, after all.
We have also added mermaid-ish movies, involving stories of creatures like Sirens, Selkies, and Nymphs, as well as scripts that only hint at mermaids being involved without actually realign them.
Anywhere there were mermaid 'concepts', we fished them out of the entertainment waters and put them up for display here.
Yikes, that sounded awful. Don't worry, I'll release them all into the ocean later. Let's dive right in.
50. Aquaman (2018)
The DC universe has many titles worth appreciating, one of which certainly includes this one. It stars Jason Momoa, Patrick Wilson, Willem Dafoe, and Nicole Kidman, among other notable names.
This movie fits the bill of a race of underwater dwelling mer-people telling their own story. From the original comics to their big-screen debut, this title captures so much of what humanoid life under the sea can possibly mean if it were real.
A 'game of thrones' style plot coupled with outstanding action, great visual effects, and emotional drama has made this movie a DC highlight.
They also cover the mythical city of Atlantis in this one, which more than makes it a well-rounded Mer-tale for the ages.
49. Splash (1983)
Celebrities like Tom Hanks, Daryl Hannah, Eugene Levy, and John Candy helped propel this film to the top of Mermaid movie recommendations.
It isn't one of the most original stories out there, but it is an emotional and rather memorable one.
A young boy rescues a mermaid only to watch history repeat with a role reversal years later. This tale is at once romantic and relatable.
It makes you want to root for the bond shared by the man and the mermaid who are at the center of this tale.
That in itself is sure to make a 'splash' among mermaid movie enthusiasts.
48. Pirates of the Caribbean: On Stranger Tides (2011)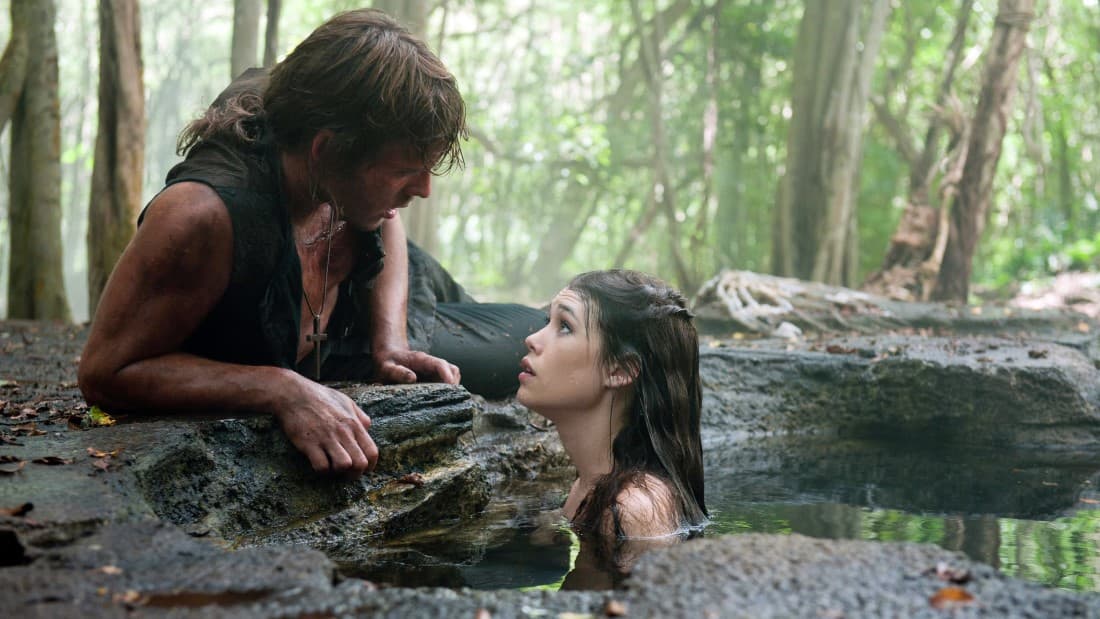 In a franchise renowned for high-seas battles and piracy galore, any movie fan will expect the introduction of mer-people in some form or fashion.
This movie covers themes like the fountain of youth and popular pirate characters like Blackbeard, among familiar names like Jack Sparrow and Barbossa.
They also designed an entire race of ruthless mermaids, which is more in keeping with the oceanic 'nature is red in tooth and claw' approach for these mythical creatures.
Action and intrigue are also present in equal measure in this remarkable installment within a celebrated franchise that stars the likes of Penélope Cruz, Ian McShane, Geoffrey Rush, Sam Claflin, Richard Griffiths, Keith Richards, Judi Dench, and Johnny Depp.
47. A Mermaid In Paris (2020)
Though it isn't one of the best mermaid movies ever made, this title contributes its own mer-touch to the genre.
It borrows plenty of familiar tropes and themes from mermaid films that came before it. Regardless, it makes for fun viewing, especially all the romantic elements they wove into the plot.
The movie has Paris in its title so, of course, a strong romantic thread is to be expected. Talents like Nicolas Duvauchelle and Romane Bohringer make some key sequences work on behalf of this latest mermaid movie to grace the genre.
46. The Lure (2015)
An interesting 'double tale' finds expression in this film. At its heart are two sisters with entirely different perspectives on humans.
One seeks love while the other remains true to her bestial roots and sees people as food. They did not shy from covering dark and explicit themes in this title, which only served to enhance its primal mermaid concepts.
At the end of the day, this Polish movie reminds us that mermaids are not exactly PG-Disney characters but ancient creatures that answer to Nature's harshest laws of survival.
45. The Little Mermaid (1989)
This classic Disney cartoon absolutely deserves a spot on this list. It tells the tale of a mermaid princess who longs to know more about the world outside the ocean.
In her journey of self-discovery, she finds a love that inspires her to keep going. Ariel encounters perils so dangerous that it may destroy her dreams and hopes to become human.
Outstanding voiceover work by Jodi Benson, Samuel E. Wright, Christopher Daniel Barnes, Rene Auberjonois, Pat Carroll (rest in peace), and others, render this movie worth watching any day of the week.
44. Undine (2020)
What at first seems like a simple love story becomes a sinister and subtextual tale containing mystical mermaid themes and dark possibilities.
This German film hits several keynotes in the mermaid movie genre. The title itself is an ancient word for 'mermaid', and is based on the mythological figure of European tradition.
Essentially a tragic tale, this title captures not only what it means to be human but also what it means to feel emotions at all.
Good performances by Paula Beer and Franz Rogowski add to its value.
43. Mermaid: The Lake of the Dead (2018)
Origially titled 'Rusalka: Ozero myortvykh', this Russian mermaid movie actually features a nymph who falls in love, and obsessively so, with a man.
Her aim soon shifts to keeping him forever in her underwater realm where she herself has no choice but to live for all eternity.
An interesting take on a dark mermaid theme, this movie contains a few engaging points on the matter, though it could have done with more originality.
42. Legend of Sudsakorn (2006)
This Thai mermaid movie tracks the discovery made by a curious young man named Sudsakorn who was raised in ancient magical traditions by his grandfather.
His mother happens to be a mermaid and she requests that he go on an adventure to find his human father.
Magical weapons, a trusty steed, and a noble quest all commingle into a clichéd yet interesting mermaid tale filled with dangers, monsters, and intrigue.
41. Mermaids: The Body Found (2011)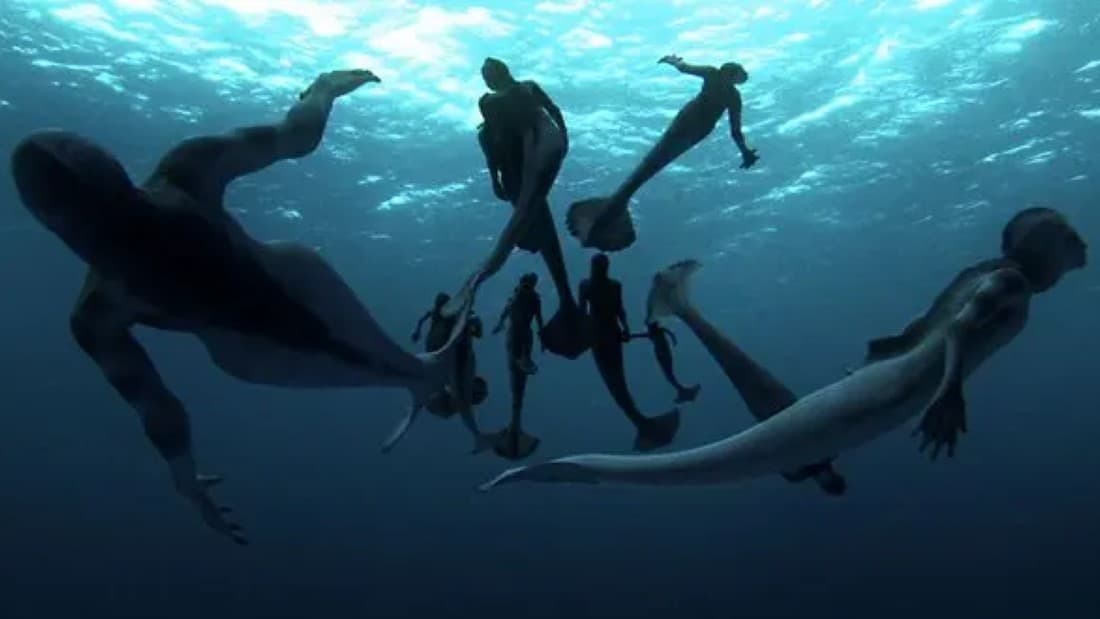 A strange TV movie featuring Sci-Fi themes and government coverups, this film had a poor CGI budget and an even weaker plotline.
However, it managed to capture a lot of mermaid-myth elements that make it interesting to watch. They also cover the possibility of humans originating from ancient mermaid species.
That point in itself calls plenty of intriguing thoughts to the surface.
40. The Little Mermaid (2018)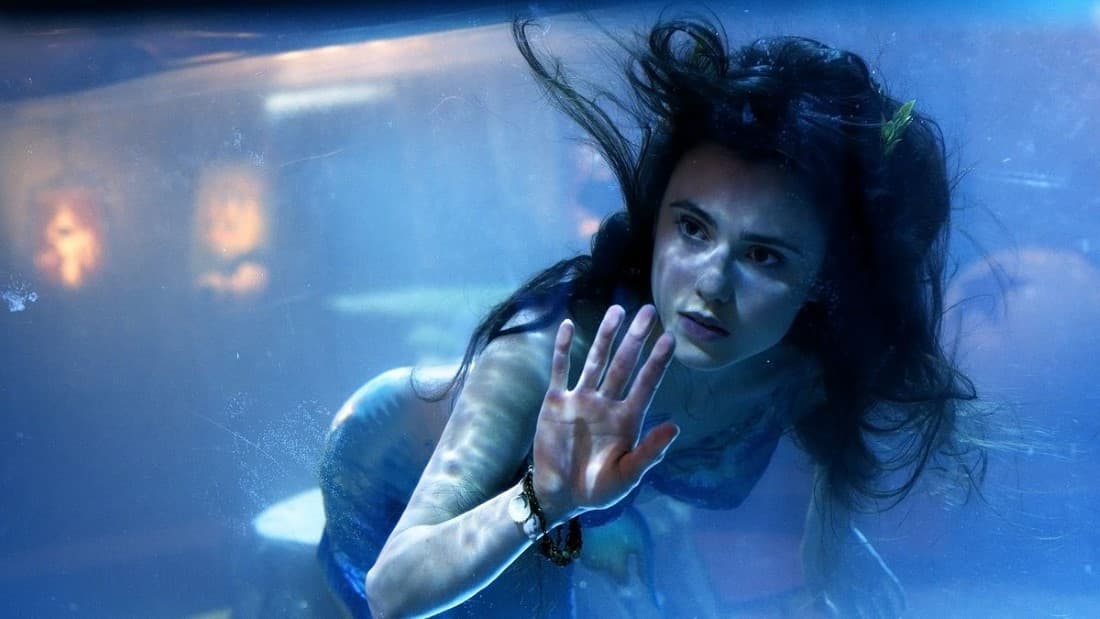 Not exactly a spinoff based on the original Disney classic, but drawing heavily from it regardless, this film uses engaging characters to show just how it may have been to believe and then see a mermaid for real.
This film tapped into the legendary Hans Christian Andersen fairytale, which certainly did it a world of good. Stars like Shirley MacLaine, William Moseley, Poppy Drayton, Armando Gutierrez, Claire Crosby, and Loreto Peralta make it worth watching.
39. Mermaid Chronicles Part 1: She Creature (2001)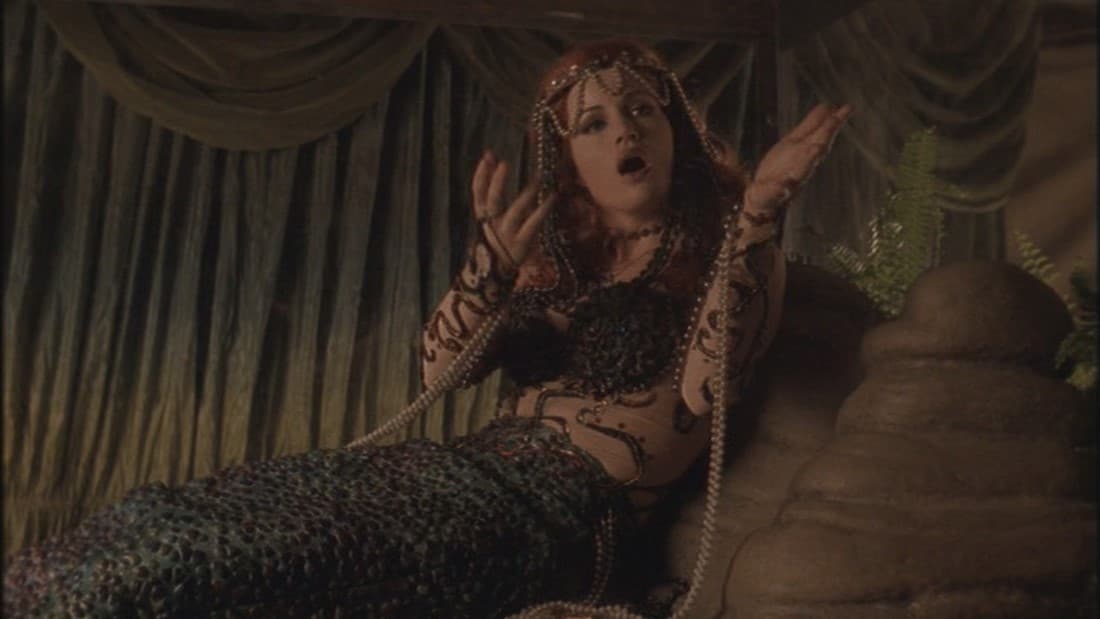 Primal Irish mermaids that don't shy from revealing their dark side, and themes that feature carnivals, sideshows, and exploitation all add interesting subtext to this movie.
As seductive as they are mysterious, the mermaids at the core of this script amp the fear quotient that has come to surround these mythical creatures.
Stars like Rufus Sewell, Carla Gugino, Rya Kihlstedt, and Hannah Sim breathe life into this clichéd yet curious tale.
38. The Mermaid (2016)
Great CGI and a fun-funny storyline with romantic elements all add to the worth of this Chinese mermaid movie.
Endearing characters, assassination plots, and clear throwbacks to the classic Disney cartoon all make for a memorable mermaid film that was equal parts thrilling, heartwarming, heartbreaking, and nostalgic.
Stars like Yun Lin, Yuqi Zhang, Show Lo, and Chao Deng make the movie amazing to watch, though just once.
37. The Secret of Roan Inish (1994)
Rustic settings and memorable characters, not to forget a Selkie at the heart of the story, helped make this title at once mysterious, intriguing, and engaging.
There is much to this movie that warms the heart. A secret surrounds the abandoned Isle of Roan Inish featured in this script.
Jeni Courtney, Eileen Colgan, Susan Lynch, and others gave interesting performances. Human-Selkie marriages add to the captivation of this family fantasy drama.
36. Lady in the Water (2006)
One of the brightest jewels to come from the mind of M. Night Shyamalan, this film does not overtly declare the presence of a mermaid, but that fact becomes quite apparent as the tale progresses.
Horror, fantasy, romance, mystery, and humanity all coalesce into a beautiful script carried on the backs of great performances by artists like Paul Giamatti, Bryce Dallas Howard, Jeffrey Wright, Bob Balaban, Sarita Choudhury, and Cindy Cheung.
35. Ondine (2009)
An Irish mermaid story rife with intrigue and adventure, this film features stars like Colin Farrell and Alicja Bachleda in a classic tale with just enough mermaid tropes and neat direction to make it interesting.
A fisherman catches what he mistakes for a woman but whom his daughter believes to be a selkie, a distinct mermaid sub-type.
Emotional human drama elements and engaging romantic threads pervade this story.
34. Empires of the Deep (2014)
Starring diverse talents like Olga Kurylenko, Maxx Maulion, and Steve Polites, this movie is set in a mythical world and features an unlikely love story.
As is often the case with mermaid romances, a human and an underwater humanoid are involved. The story itself is far from original.
However, they included a few key mermaid-lore elements, which make a solid case for how little we as humans know of the ancient and mystical underwater home of mermaids as a species.
33. Mermaids of Tiburon (1962)
A simple tale, this one features a diver whose gorgeous mermaids aid in his hunt for sunken treasure. This classic film does not shy from borrowing clichéd mermaid tropes.
What it lacks in originality, however, it makes up for with aesthetic sequences and dreamy characterization. Beautiful starlets in mermaid-tail outfits further add to the value of this movie, primarily because of how well they choreographed some of the water-based scenes.
32. Splash, Too (1988)
Not exactly as fun as fans expected it to be, this title regardless gives viewers an interesting take on mermaids, and captivity-based misdemeanors in their species.
Romance and adventure both feature in this fun-funny film. While it doesn't quite hit all the right notes, this movie does have a mermaid at the heart of it, hence its reason for being on this list.
31. The Little Mermaid (1976)
This Russian mermaid film contains notable performances by stars like Viktoriya Novikova, Valentin Nikulin, Galina Artyomova, and Mikhail Pugovkin.
Interesting above-water lore elements merge with engaging underwater story arcs. Hans Christian Andersen's original story inspired this film, so viewers will find many a familiar trope used in the script.
Touted to be one of the 'lovelier' adaptations of the classic mermaid tale, this alluring and emotional take on mermaid life makes for a captivating screen story.
30. Fishtales (2007)
A corny but curious mermaid movie, this title sees a widowed professor heading to Greece to complete his database on ancient love spells.
His socially awkward nature does not stop his daughter, who accompanies him on the trip, from trying to find him a date, even if that date has to be a full-fledged mermaid.
Starring talents like Billy Zane, Amber Savva, and Kelly Brook, this movie brings a sea of clichés along with a handful of interesting moments.
29. Mad About Men (1954)
Flirtation and captivation mingle in this classic title starring Glynis Johns and Anne Crawford. A mermaid swaps places with a school teacher after they leave on holiday.
As time goes by, the mermaid ends up falling for a human man whom she meets in the establishment. Though the foundation of the plot remains rather unoriginal, the movie is nonetheless carried on the waves of good performances and suspenseful pro-romantic scripting.
28. Blue My Mind (2017)
Sexual themes and 'coming of age' subtext prevail in this story in which an ordinary teenage girl realizes that some of her personal physical transformations are far from normal, and even further from natural.
She is left questioning the very nature of her own existence, and the possibility that mermaids may be real.
Interesting performances from artists like Luna Wedler and Zoë Pastelle Holthuizen keep the tension strong in this dark mermaid tale.
27. Creature from the Black Lagoon (1954)
A classic horror story and an iconic monster character have booth come to define this game-changing title in the mermaid genre.
It technically does not feature a mermaid as we have come to understand the term. It does, however, boast a prehistoric mer-monster that lurks in the deep waters of the Amazon jungle.
Scientists encounter the 'mer-man' entity, successfully capture it, and bring it back to civilization for further study. Stars like Bernie Gozier, Richard Carlson, Ricou Browning, Ben Chapman, and Julie Adams make this film a standard-setter in the horror genre.
26. Sabrina, Down Under (1999)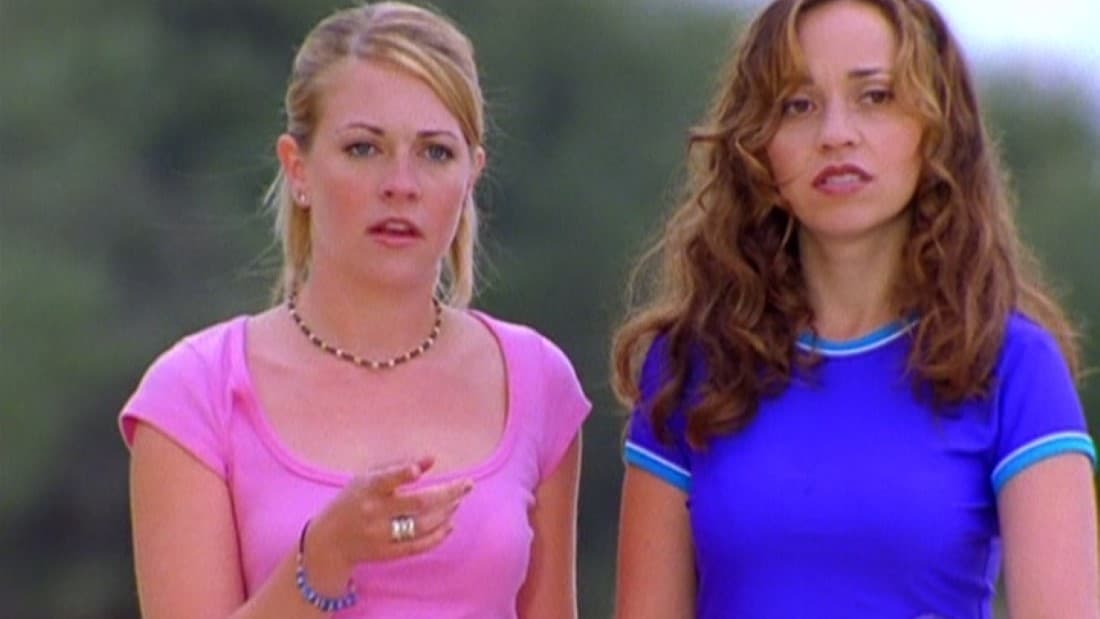 Popular witch-in-training Sabrina Spellman goes to Australia with her dear friend Gwen. Little does she know that the person she falls for is in truth a merman.
Barnaby, as he calls himself, apparently calls a secret mermaid colony home. Romance and ecological duty both merge in Sabrina's heart as she strives to save the colony for the sake of the merman who lives 'down under' those waters.
Stars like Melissa Joan Hart, Tara Strong, and Scott Michaelson lend this film a curious and captivating twist.
25. Guinea Pig 5: Mermaid in the Manhole (1988)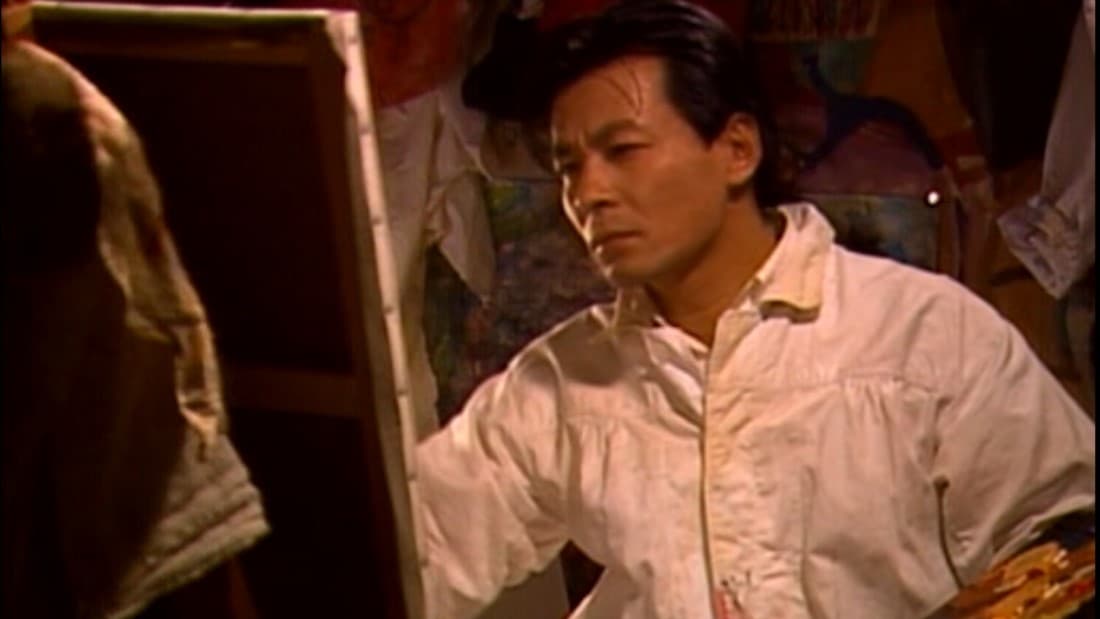 A tragic, perhaps even cruel, mermaid story can be experienced in this title. An artist finds a mermaid in the sewer and rescues her.
By this time, the mermaid has developed bleeding sores all over her body. Unperturbed by this, the artist goes about immortalizing her in his paintings before eventually losing control and dismembering her.
Strange scenes and horrific sequences prevail in this film, like the part where the artist uses the mermaid's own pustules as a source of paint pigment.
24. Roxy Hunter and the Myth of the Mermaid (2008)
When Roxy makes friends with a mysterious young woman suffering from amnesia, little does she know that the person she just found and befriended outside a local coffee shop is a real-life mermaid.
She spots her new friend soaking herself in water each night, and not in the usual 'everyday shower' way.
The woman also has little to no understanding of human household objects, which only adds to Roxy's suspicions. Performers like Aria Wallace, Denis Akiyama, Yannick Bisson, Robin Brûlé, and Ashleigh Rains make this film a fun and engaging watch.
23. Neptune's Daughter (1914)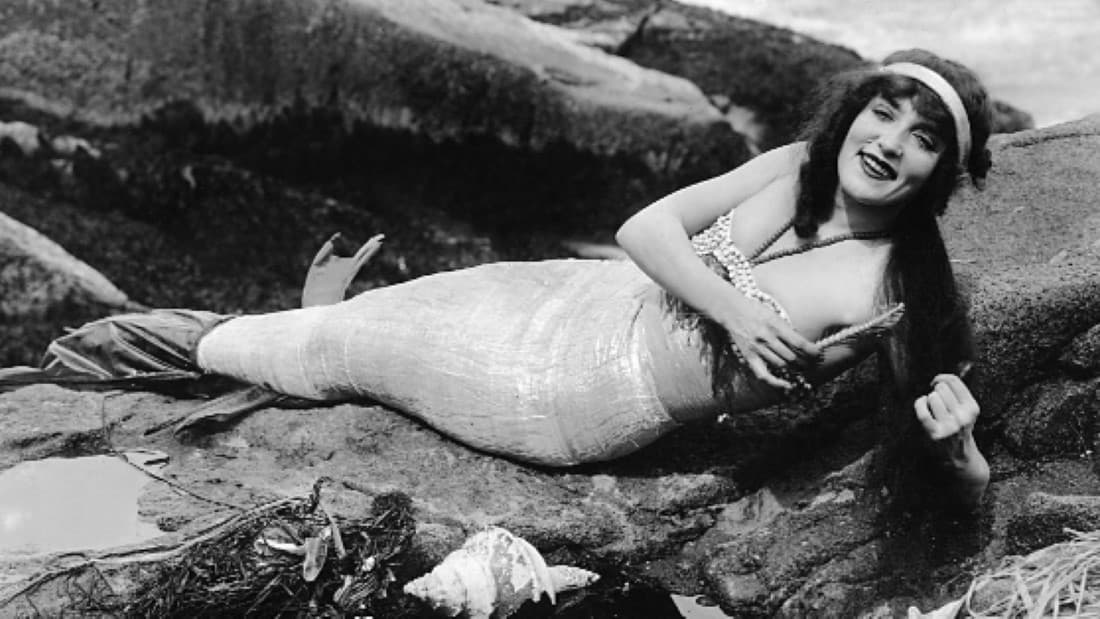 Relying on Roman lore, this classic mermaid movie features the mythological King Neptune's daughter. She witnesses her sister's demise in a human fishing net and vows vengeance.
Her target soon becomes the king who rules a land-nation. However, one thing leads to another and she ends up falling for the man.
His reasons and motives become clear as the movie progresses, adding to the captivation in this black-and-white mermaid movie.
22. Miranda (1948)
Despite being a married man, a young physician slowly finds himself falling in love with a mermaid whom he encounters by sheer coincidence.
The mermaid always wanted to see London, and so he obliges her request. Romance and comedy swim as one in this classic mermaid story that has plenty of points worth appreciating.
Stars like Glynis Johns, Griffith Jones, John McCallum, and Googie Withers make it a memorable watch.
21. Mermaid Got Married (1994)
This Cantonese-language title features talents like Takeshi Kaneshiro, Ekin Cheng, Teresa Mak, and Christy Chung in what amounts to a full-fledged romantic mermaid movie.
In this title, a mermaid is drawn to a land-based human teacher and finds herself attending his classes if it means she can get closer to him.
She once rescued that same teacher from drowning and now can't help but want more. Imperiled by the threat of fortune hunters and the jealousy of her own schoolmates, the mermaid learns to navigate the dangers of life on land as she swims ever closer to cinching the man of her dreams.
20. Queen of the Sea (1918)
When the titular Merilla comes across a book in wreckage, she soon learns of a prophecy that says she will save four humans and, as a reward, receive an immortal soul in a human body.
Before long, Merilla realizes the prophecy. Master of the Storm, King Boreas, is known to routinely wreck ships and send his sirens to drag hapless sailors down to the depths.
His atrocities give Merilla all the opportunity she needs to meet her destiny. This intricate and meaningful silent movie has plenty that works in its favor, including numerous action, intrigue, and romance tropes.
It stars notable Yester-era talents like Annette Kellerman, Hugh Thompson, and Walter Law.
19. Mermaid Isle (2020)
Part horror and part thriller, this less-than-the-best mermaid movie is neither original nor credible. Set in the 80s, it features beautiful island landscapes and cold-hearted mermaids that harbor tendencies to bite people and pass on their deadly curse.
This is how one young woman turns into a bloodthirsty mermaid and kills her loved ones. The story fast-forwards to the modern day and carries the murderous suspense forward.
In this mermaid survival story, the mythological entity takes on villainous characteristics. This title is a full-fledged mermaid movie featuring a handful of horror-worthy elements, which is why we added it to our list.
18. Mermaid Down (2019)
A supernatural tale with elements of cruelty and madness thrown in, this title features a mermaid who is forcefully whisked away from her home in the Pacific Ocean.
A dark fishtail twist leads to her spending some frightful time in a mental asylum where nobody believes she is a mermaid.
This movie is far from great but has its moments. Talents like Alexandra Bokova, Meggan Kaiser, Phillip Andre Botello, and Burt Culver helped make it a tad interesting.
17. Aquamarine (2006)
Two teen girls encounter a mermaid, whom they find in their Florida beach club pool following a storm. Romance, attractions, and fantasy thrills all converge into an interesting rom-com-style mermaid story.
The girls are given a wish to earn love just as long as they prove that true love exists.
This fish-out-of-water comedy stars talented artists like Emma Roberts, JoJo, Sara Paxton, and Jake McDorman.
16. Mermaids (2003)
When a human kills a merman, the creature's mermaid daughters seek vengeance and make plans to hunt the hunter.
Along the way, they indulge in their own personal relationships with land-dwelling people that add depth and curiosity to the goings-on in this TV movie.
This story may not be all that original, but it does have its moments. The three mermaid sisters played by Serah D'Laine, Nikita Ager, and Erika Heynatz make the project interesting.
15. Night Tide (1961)
When a young sailor falls for an enigmatic woman at a local carnival, he is completely unaware that her mermaid performance is more real than rehearsed.
This black-and-white mermaid movie features horror elements, like the mermaid in question luring men to a watery demise during full moons.
Several notable sequences make it a great watch starring talents like Dennis Hopper, Linda Lawson, Luana Anders, Gavin Muir, and Marjorie Cameron.
14. Scales: Mermaids Are Real (2017)
With her twelfth birthday fast approaching, a young girl starts to realize that she is turning into a mermaid instead a young woman.
Good coming-of-age elements war with clichéd plotlines in this otherwise interesting siren-mermaid movie featuring talents like Emmy Perry, Elisabeth Röhm, Jack Dylan Grazer, Noree Victoria, Nikki Hahn, and Morgan Fairchild.
13. The Mermaid's Curse (2019)
A seductive take on the classic mermaid trope, this film features explicit elements and strong murder-suspense threads. A man meets a young woman on a beach and falls for her.
Little does he know that this woman is not human, but is rather a Siren. The latter are dark versions of mermaids and are in tune with their primal almost predatory instincts.
Some of this lore made it into the movie, which was otherwise not as fun to watch as the title hints.
It boasts a few 'okay' performances aside from Rebecca Finch's version of the Siren, which was good.
12. The3Tails Movie: A Mermaid Adventure (2015)
This acclaimed mermaid movie landed the 2015 International Family Film Festival award and has numerous notable points in its favor.
It covers online fame, particularly via YouTube, that still holds relevance. The main characters tap into their own secret as living mermaids to entertain people who are otherwise under the assumption that the girls are only pretending to be mythological creatures.
Artists Natasha Garretón, Sofia Garretón, and Marlena Lerner are convincing in their roles. Danger, thrill, intrigue, family drama, coming-of-age story arcs, and conservation-centric messages all came together rather nicely in this mermaid movie for young people.
11. Killer Mermaid (2014)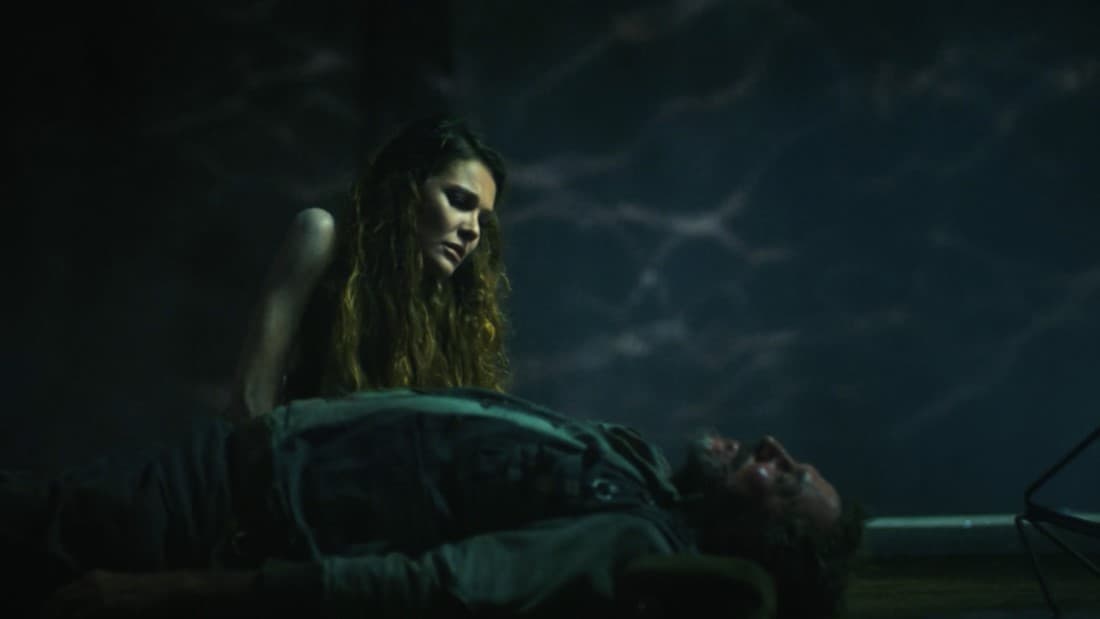 Yet another clichéd rendition of the classic mermaid trope in cinema, this movie sees two vacationing American girls experiencing bizarre perils on a remote island.
Abandoned military fortresses and classified secrets feature in this average mermaid movie. Some of its horror-based story elements help keep the plot from drowning altogether.
Talents like Kristina Klebe, Natalie Burn, Milena Predic, and Dragan Micanovic play key roles in this Serbian-language movie that portrays the dark side of mermaids.
10. Mr. Peabody and the Mermaid (1948)
An interesting mermaid classic, with several notable romantic elements, this title boasts a Caribbean setting and an extra-marital love affair between a man and a mermaid.
Talents like William Powell, Ann Blyth, Irene Hervey, Art Smith, and Andrea King help make this title a memorable mermaid tale.
It includes Siren singing sequences and a much-used 'man nets mermaid' trope. Aside from such clichés, the movie rides its own distinct wave and brings predictable but fun dramatic complications.
9. Mermaid's Song (2015)
A young girl possesses a secret gift, one that attunes her to her mermaid roots. This story is set during America's Dust Bowl era of the 30s and is based on Hans Christian Andersen's classic "The Little Mermaid" story.
Talents like Iwan Rheon and Katelyn Mager render this movie interesting. Tragedy and horror blend with coming-of-age story elements in this clichéd yet curious mermaid movie.
8. The King's Daughter (2022)
A captivating story but undone by numerous mermaid stereotypes and tropes, this title features King Louis XIV and his fictional quest for immortality.
In his desire to live forever at anyone's cost, he finds and imprisons a mermaid whose life force he gradually siphons off to feed his ambitions.
The story twists when his illegitimate daughter learns of the mermaid her father has hidden behind closed doors. Stars like Pierce Brosnan, William Hurt, Pablo Schreiber, Bingbing Fan, Crystal Clarke, Benjamin Walker, and Kaya Scodelario make the movie a good one-time watch.
7. The Thirteenth Year (1999)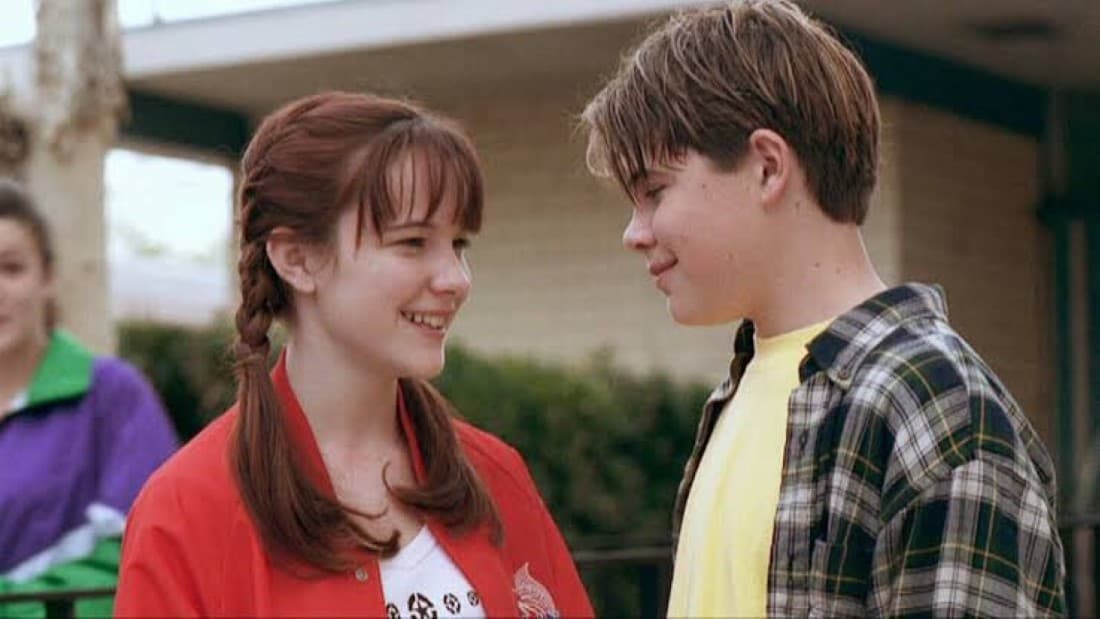 An interesting diversion from the clichéd mermaid tale, this title features a boy who realizes that he is gradually growing scales and fins.
His thirteenth birthday offers him a surprise he never saw coming, particularly the part when he realizes that his actual birth-mother is a mermaid.
Talents like Chez Starbuck, Justin Jon Ross, and Courtnee Draper make this movie a memorable addition to the mermaid filmography.
It lacks originality but makes up for that with relatable coming-of-age storytelling.
6. The Water Will Carry Us Home (2018)
The only animated short film on our list, this title boasts numerous points that informed our decision to add it here.
Mermaids, human slavery, identity, compassion, and love all coalesce into a whirlpool of drama and emotion in this stop-motion animation title featuring humanoids from under the sea.
Plenty of metaphors and meanings combine to create a story that is well worth watching, and difficult to forget.
5. Dagon (2001)
Enthralling horror elements meet dark-mermaid tropes in this curious and captivating title. Spanish fishing towns and boating accidents are some of the thrilling elements that lead the main characters to an ancient sea god, and his horrific half-human offspring.
Plenty of plot elements worked to make this mermaid movie popular among fans of the genre. The story itself was based on one of legendary horror writer H. P. Lovecraft's works.
Intrigue, suspense, and fear are abundant in this title, which does not shy from exploring some of the darkest, though fictional, nooks and crannies contained in mermaid lore.
4. Luca (2021)
As an Oscar-nominated animated movie about mer-transformations and friendships, this title has much to appreciate. With the Italian Riviera serving as a gorgeous backdrop, the story features half-fish half-human characters hiding out among the people residing in that shoreside town.
Elegant coming-of-age elements and meaningful friendship arcs add to the evergreen wonder contained in this 'mer-boy' story. This title genuinely benefits from the influence of classic mermaid lore and supernatural shape-shifting beliefs.
3. Harry Potter and the Goblet of Fire (2005)
Plenty of key fantasy elements prevail in the "Harry Potter" franchise, so it came as no surprise to find mermaids being featured in the books as well as the films they inspired.
In this title, Harry is faced with a major tournament challenge that includes mermaids, only the creatures in this tale are far from benefic and don't at all look like the creatures we've come to visualize over the years.
Daniel Radcliffe, Rupert Grint, Emma Watson, Tom Felton, and Robert Pattinson are some of the stars who make this film one to remember.
2. Lu Over the Wall (2017)
A sad middle-school student meets a mermaid who changes his life in this remarkable anime movie. Plenty of human elements and emotion-driven storytelling make this tale worth celebrating.
Kai's music turns the mermaid Lu's fins to feet. That's just one of many beautiful characterizations present in this title.
Kanon Tani, Shôta Shimoda, and other exceptional voice artists enliven this mermaid anime with emotive richness and depth.
1. The Shape of Water (2017)
Guillermo del Toro's multiple Oscar-winning movie definitely belongs on this list. Instead of a mermaid, a mer-man entity sits at the heart of this well-scripted tale.
Equal parts romantic, thrilling, emotional, and meaningful, this mermaid movie takes place in the 60s and features a woman janitor who forges a secret romantic bond with the amphibious creature held in captivity at the base.
It is an intriguing tale rife with elements of freedom, justice, humanity, and passion. This title also draws on several key mermaid tropes, but weaves it around a male mer-creature character.
The latter was performed masterfully by Doug Jones. Stars like Sally Hawkins, Richard Jenkins, Michael Shannon, Octavia Spencer, and Michael Stuhlbarg add to the movie's worth.