»
Will Daybreak Season 2 Ever Happen? [2023 Updates]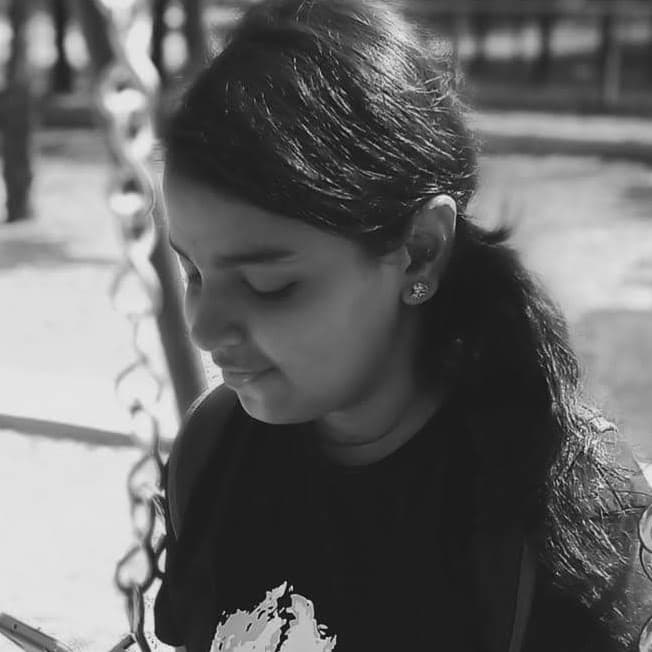 Sri-Updated Jan 28, 2023
---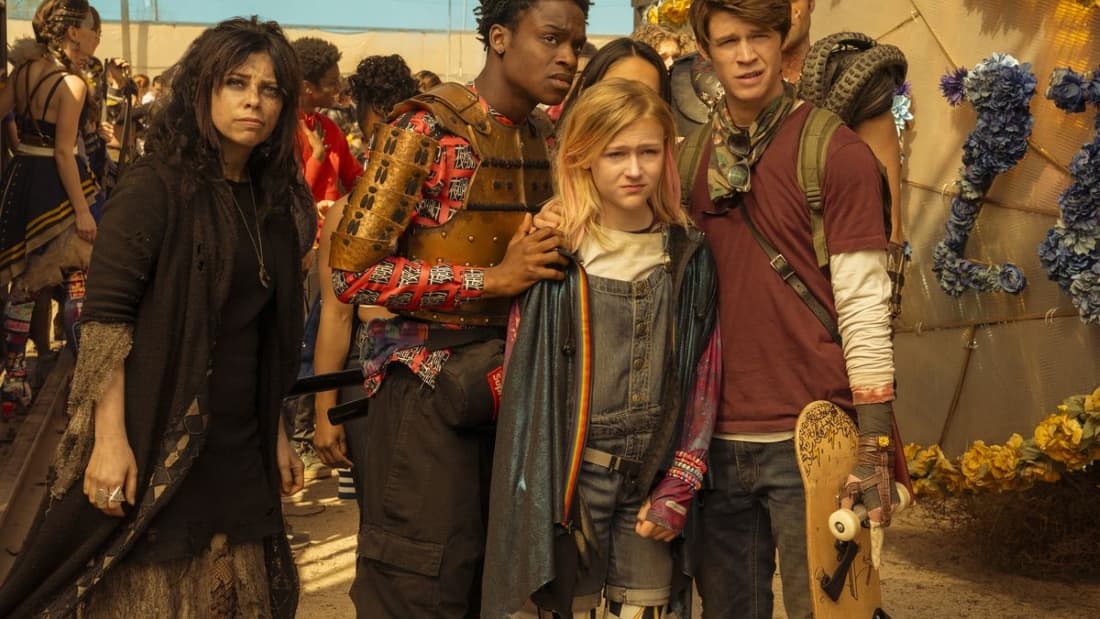 Daybreak is an adventurous dramedy series. It is a comic turned into a series. The story starts with Josh, a seventeen-year-old.
He is always being bullied at school by his seniors. He has a girlfriend, Sam. In a post-apocalyptic Glendale, Sam Dean, Josh's girlfriend, goes missing.
Josh takes a step forward and decides to go out and find her. In this process of looking out for Sam, Josh faces a lot of struggles.
There are evil people, Amazon warriors, and more on his way. But he can be stronger because his team of misfits is with him.
Moreover, the bullies from school have also decided to help him. Although there are differences between the comic and the episodes, many people like it.
This series covers action, drama, romance, fantasy, mystery, and thriller. Also, having valuable culture, this series is worth watching.
People are eager for more after season one. Will this wonderful series have a second season? Just read the article to learn more.
Everything We Know So Far About Daybreak
Daybreak is a Netflix series that was released in October 2019. It is directed and written by Brad Peyton and Aron Eli Coleite.
The producers of this series are Michael J. Malone (ASAP Entertainment) and Bruce Dunn (Lightbulb Farm).
So far, only one season with ten episodes has been released. Each episode has a runtime of about 38 - 50 minutes.
Daybreak is an adaptation of a comic series by Brian Ralph. The creators pitched in the idea of adapting the comic into a series in July 2018.
The idea went by and the case was decided in October 2018. The shooting started in October 2018 and the whole series was shot by April 2019.
Initially, a trailer was released a month before the release of the series. Also, this series was mostly shot in Albuquerque, New Mexico.
In addition to all the genres, this series is also included in the list of coming of age and top teenage series.
Official Announcement And Release Date Of Daybreak Season 2
Netflix was requested to have a season 2 for the great series, Daybreak. The next season for this series was most-awaited and expected by the people who enjoyed season 1.
But it was not exciting when Netflix officially announced season 2 of Daybreak to be canceled.
When people thought that it was just not true, the co-creator of the series went forward and confirmed it on social media.
He announced that "We learned last week that Daybreak will not be returning for a second season." Netflix has canceled so many series so far, and Daybreak is one among them.
Despite the fact that this series had a respectable number of fans, Netflix decided to discontinue it due to low viewership and the competitive environment.
Popularity Details Of Daybreak Season 2
People may be waiting for Season 2 of this series because it is so much fun and is one of the most-watched teen dramedy series.
While people have already spent time binge-watching the first season, let's look at how much they talk about the second season.
Google Trends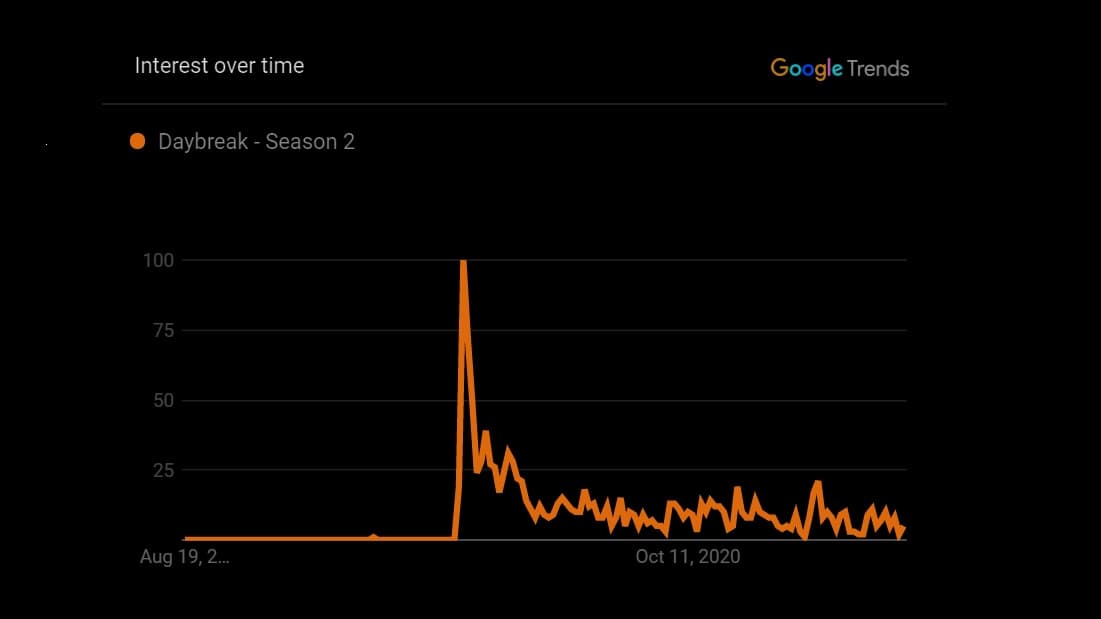 As google trends say, the second season of daybreak has been the most-awaited and most expected in the year 2019, to be more specific, just after the release of the first season.
After that, it's constantly falling. So, I guess people are not very much excited about it.
Google Searches
Google Searches tell us how many people are curious about season 2. These people search specifically for season 2 on google thus they are genuine.
We do not have an exact figure but it is enough to make an educated guess that people who are actually into the series are not.
Globally 24K people search on google and among them, 12K are from the USA and 2K from the UK.
It's not that exciting as popular shows have much better searches like above 100K or something.
Twitter
Daybreak does not have decent Twitter followers. Also, the Twitter account is not active and the last tweet was made in 2019.
Through Twitter, fans are trying to get Netflix's attention by sending hashtags such as #weneeddaybreakseason2, #savedaybreak, #renewdaybreakseries, and more.
Moreover, people have exchanged petitions and signed them to bring this series back.
Expected Plot Of Daybreak Season 2
Daybreak season 1 ended with the great defeat of Principal Burr. Also, our heroes have launched a nuke into the mesosphere.
When we are thinking about what will happen next, Josh is realizing his love for Sam.
Just like anybody else, he approaches her. While everybody is keenly expecting Sam to agree, she does just the opposite.
She says she doesn't feel the way Josh does and it is a NO!! Probably, season 2 would be a series that brings Sam and Josh together or not.
Will Josh's love for Sam sustain? Or is there a new character that comes in between them is the question.
Everybody who read the comic of this series and watched the series would surely be able to visualize the characters playing their part.
And some fans are still expecting Netflix to open the gates for another season.
I'm pretty sure that Netflix will come down if there is more push from the fanbase for yet another season and more.
Online Reactions For Daybreak Season 2
The Internet is the best thing that could tell us where anything stands and nothing can be more accurate.
Furthermore, the search method is easier and quicker. Come on, let us jump in and see what people are talking about this series online.
Reddit
People are going crazy on Reddit about this series. They are still signing petitions to bring back the series, however, there is fake news spreading related to the release date of this show.
But Netflix hasn't announced renewing the series.
Quora
There are questions on quora enquiring why Netflix has canceled the show and a fan has replied that they feel bad about it.
The series is also being talked about for being one of the best series to watch on Netflix and an addictive one too.
Instagram
There are memes and loves for the existing season one and there is a lot of imagination over season two.
Fans comment on the imaginary plot for the next season of this series in the posts that have the fan-created season two trailer.
Why There Should Be A Daybreak Season 2?
The question is simple and the answer is easy. There should be another season for the fans who are awaiting it.
People are already curious about what is going to happen next and what they can expect out of the next season.
Also, from what we talked about already, fans are trying to figure out what could happen next and are creating imaginary plots and storylines.
When they are so much excited about the series, I think there's no other reason for another season.
Also, it is not fair that Netflix abruptly canceled the next season. But fans are having their hopes high and are expecting that there would be another season for this wonderful series.
Daybreak Ratings and Reviews
Daybreak is streaming on Netflix. After being released two years back, this series is still one of the highly recommended series on Netflix.
Now let's see how many ratings the series has gained over these two years.
| Website | Rating |
| --- | --- |
| IMDb | 6.7/10 |
| Rotten Tomatoes | 70% |
| Metascore | 54/100 |
IMDb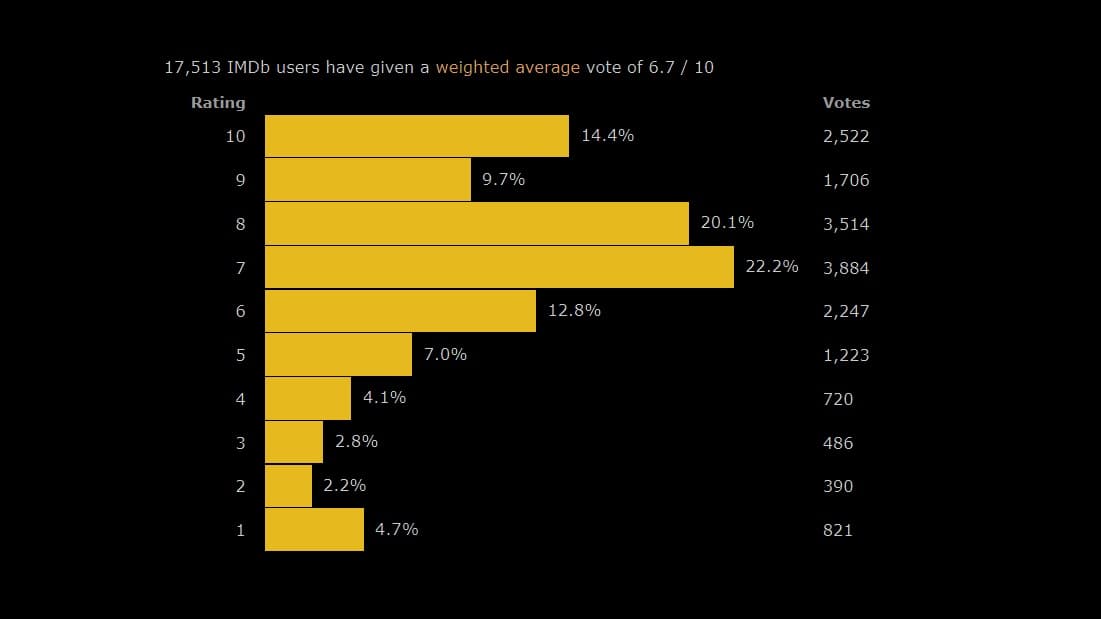 IMDb has given a 6.7 rating for 10. The reviews have fans who want to kick themselves for not watching this earlier.
Even though the rating is quite not big, the reviews prove that there is less hatred towards this series and very few people found it not working for them.
Rotten Tomatoes
The average Tomatometer has given a 70% while the average audience score stands at 66%.
Again while there are fans excited over the great play by the cast and the storylines, there are people who felt that this series is a repetition or a compilation of something else.
Awards & Recognition
The comic became so popular and was recognized. But the series had less popularity than the comic.
But the creators cannot agree less that the fanbase and their excitement over the series and their hopes towards a season two can match no award.
I think that it is the best award or recognition that a creator could get.
Top 5 Best-Rated Episodes
Daybreak is fun to watch as it has tons of drama and comedy. This show is ideal for binging and is a fun way to pass the time.
Here, let's take a look at the top 5 best-rated episodes from the show.
1. The Slime Queenpin of Glendale, CA (Episode 3)
This episode has a rating of 7.2/10 on IMDb. Angelica begins the episode by telling the audience about her dark, twisted past.
But she is also trying to help Josh by finding him medicine.
2. MMMMMMM-HMMMMMM (Episode 4)
This episode has a rating of 7.2/10 on IMDb. In this episode, Josh is determined to avenge the death of someone who is not even dead.
Wes is training Josh to be a samurai. Now, this is fun.
3. Canta Tu Vida (Episode 7)
This episode has a rating of 7.2/10 on IMDb. This episode is about Josh discovering the truth about Sam.
This makes him kick out Wesley, Angelica, and Eli.
4. Schmuck Bait! (Episode 2)
This episode has a rating of 7.1/10 on IMDb. This episode is fun and intense as Josh, Wesley, and Angelica try to hide inside a huge mall.
In the mall, they even had to fight the owner of the mall.
5. Josh vs. the Apocalypse: Part 2 (Episode 9)
This episode has a rating of 7.1/10 on IMDb. Josh and Eli return to school in this episode, but they are not there to learn.
By enacting new rules for the school and enlisting the aid of intelligent students, Principal Burr has devised a strategy to keep them out.
Production And Development Of The Show
The creator of Daybreak started writing the comic in the year 2012. He had a realization that this comic was so close to the movie, Ferris Buller's Day Out.
But after being pitched, Netflix approved to produce the series in the year 2018. The production of this series also involves ASAP entertainment.
The director and the creators of this series personally are thankful to Netflix and ASAP entertainment without whom the series would have not been produced.
Then the development involved choosing the cast and the location for the show which was done and updated by October 2018.
The process speeded up after that and boom the show was released just a year after the official announcements.
And here we are, expecting another season soon.
Why Watch Daybreak Season 2?
There can be several reasons for people to watch this series. When people from different age groups were asked about why they are expecting a season two, there were different answers.
A teenager could connect to most of the scenes in the series while a pre-teen could expect what teenage could be about.
A person who is good old might get reminded of their youth and feel nostalgic.
This series somehow grabs the attention of people of different ages and people who have different interests.
This series, in the end, brings in fun, happiness, and motivation to move on in life.
So, I think that season two would be great fun.
Popular Daybreak Characters
This series has a vast cast base and everybody has done their part perfectly, be it small roles or bigger ones.
Also, the coordination and perfect planning of the crew members has made this show possible.
Matthew Broderick as Michael Francis Xavier Burr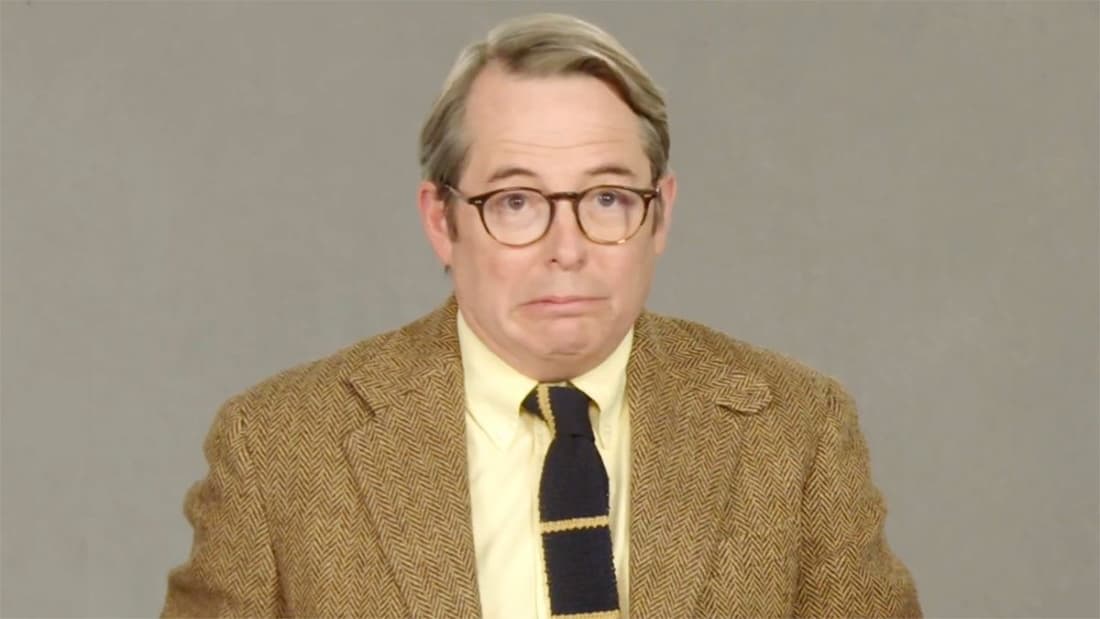 Matthew plays the most negative character in this series. He is one of those ugly ghoulies who has grown hunger and cravings towards eating children and being scary.
He's the one who is defeated in the end. While it is tough to play a negative role, looks like Broderick has enjoyed playing such a role.
Matthew is a native actor, he has been a part of nearly fifty movies and twenty television shows.
He also has a good eye for theatre shows. He started his career in this industry in the year 1983, since then, he has been nominated for several awards and he has won significant ones too.
Colin Ford as Josh Wheeler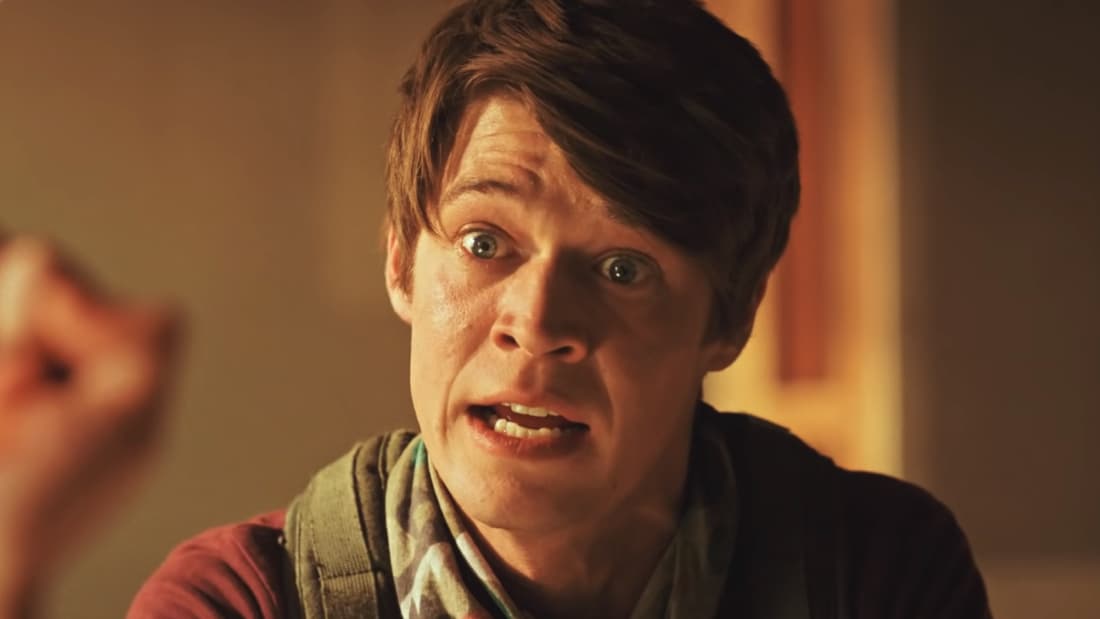 Collin For has a good eye for acting. He has been acting from four years of age.
His first breakthrough was when he was five years old, later Collin started getting more projects, some were big too.
In this series, he plays Josh Wheeler, one of the main characters. He's funny and great.
He falls in love with Sam in this series and also leads a group of people to find her when she goes missing.
Josh is that type of character that everyone would love to be with 'cause he makes people happy.
Alyvia Alyn Lind as Angelica Green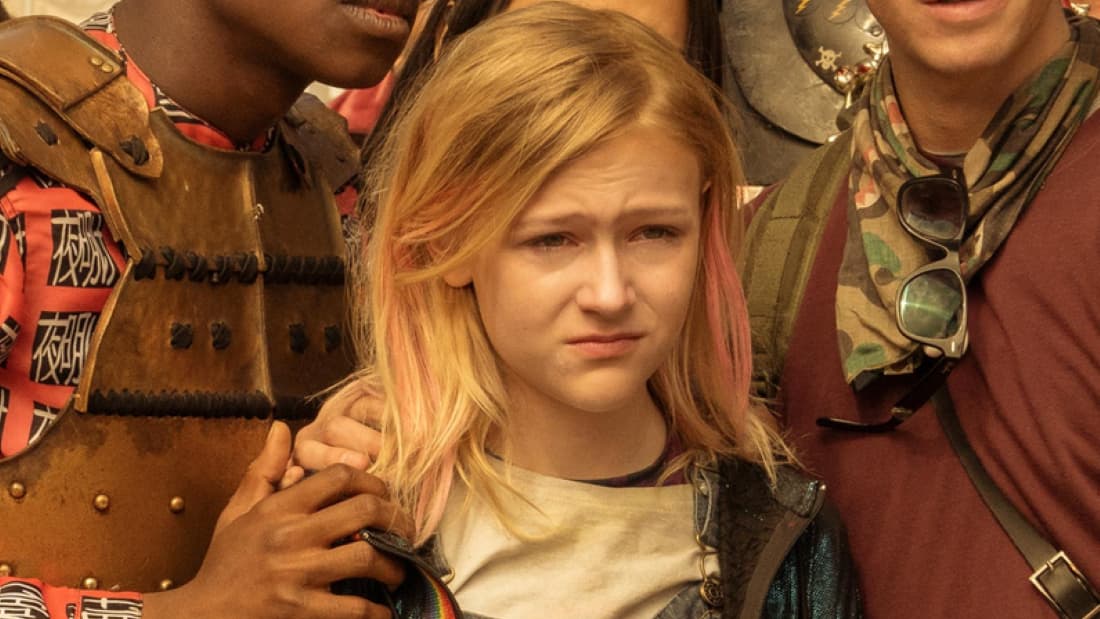 Alyvia plays a role of a ten-year-old girl in this series. She is pyromaniac, which means she has impulse control disorder.
She does things on an impulse just to relieve herself from stress or tension. She has played her part very well.
Lind is an American child artist, she has acted in more than fifteen television series and has also played great roles in nearly nine movies.
Being nominated for three awards already, she is looking forward to doing a lot more roles.
Sophie Simnett as Samaira "Sam" Dean
Here comes our favorite character. Samaira or Sam, played by Sophie Simnett is that character in this series without whom this series wouldn't happen.
She's Josh's girlfriend and ex-girlfriend, at the end. Sam is a brave character in this series and a wise one too.
Sophie is a growing actress, so far she has done different roles in film series and also has acted in three movies.
But she is best known for her role as Sam in this series. Even fans went voting for her as the best cast for this series.
They also agreed that nobody could be the best fit except for Sophie. And that statement cannot be less agreed upon.
Austin Crute as Wesley Fists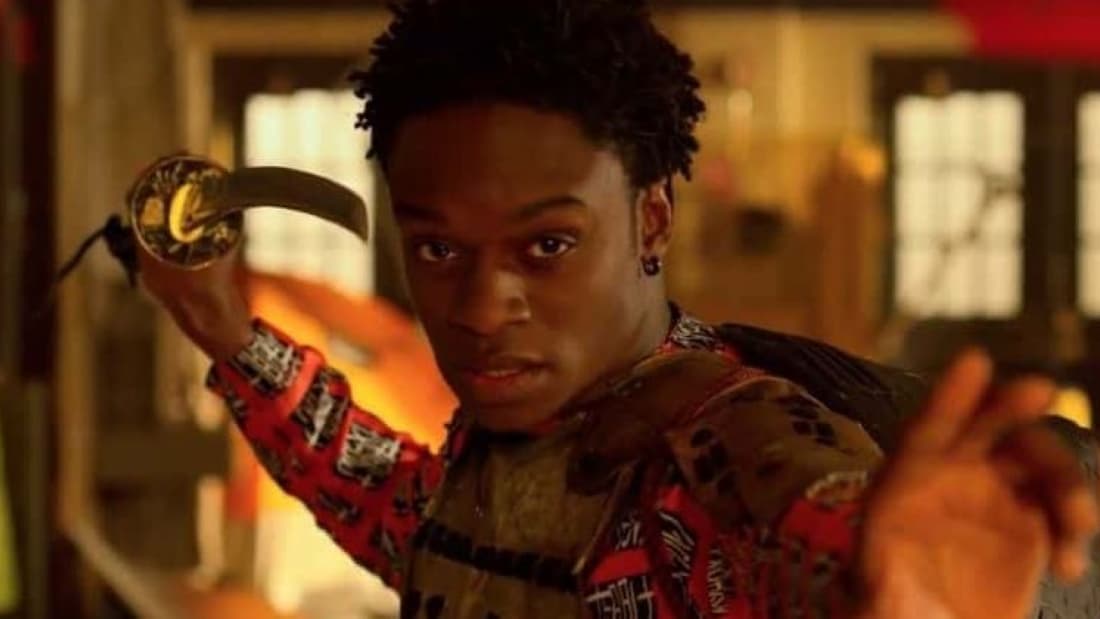 People easily recognize Austin as Wesley Fists from the series Daybreak. Also, he's known for his role in the movie Booksmart.
Austin is a bad guy at the beginning of the series who turns out to become a good one at the end.
In simple words, he is the one who realizes his mistakes and wants to save himself from the evil that could happen.
He played an LGBTQ character in this movie. Also, he's proudly gay in his real life.
Austin, other than being a child actor, is a singer too. He's been on five television series and a movie.
Cody Kearsley as Turbo "Bro Jock" Pokaski
Cody Kearsley is Canadian. He has played the role of Bro Jock, the leader of Jocks.
He has played his part very well. His acting skills in the series show how observant he could be.
He's not just an actor, he's also a writer and a director. He has acted in about five films and there are more coming up. He has also played roles in television series like Riverdale, Gulliver, and more.
Recently he has also planned on producing movies or series.
Jeanté Godlock as Mona Lisa
Jeanté plays the role of Mona Lisa. She is a good actor and has played very well in this series.
She is well known for The Simone Biles Story: Courage to Soar which was released in 2018, and Daybreak and Unspoken which was released in 2021.
She is the kind of a person who plays her role with utmost dedication and there could be nobody who cannot keep themselves from falling for her acting.
Gregory Kasyan as Eli Kardashian
He plays the part of a person who occupies the Glendale mall. He's a survivor before that.
Gregory is used as an imposter in this series, initially. He has played great in this series and has proven that nobody else could fit this role if it was not for him.
Gregory found his passion for acting right after his first role itself. He has been following his passion since then.
He has tried to look for different roles from then, right from the age of eight to be more accurate.
Gregory enjoys seeing life from another person's view, also he says that it is the best part of being an actor.
Krysta Rodriguez as Ms. Crumble
Krysta Anne Rodriguez plays the role of Ms. Crumble, a biology teacher from Glendale high school.
Also, she is secretly a witch in the Apocalypse. Ms. Crumble is one of the ghoulies that is good with some leftover brains.
She thinks good, she does good. Krysta is well known in the film industry because she is a great actress and singer.
But even before that, she has had a good amount of experience in theatres. She has been a part of fifteen theatre shows, seventeen television shows, and six movies.
This series was created by Brad Peyton and Aron Eli Coleite. They have done great work by adapting this series from a comic that was written by Brian Ralph.
Interesting Facts about Daybreak
Since Principal Burr's office was not such a big place to accommodate a shoot, they pierced a hole in the wall to frame the setup.

The kind of weapons used in this series is so different from what the actors themselves found to be weird.

A fun fact about the homecoming vehicle is, that the bee face that is there on the front of the vehicle is a reference to "Maximum Override", a Stephen King film. Also, the truck cannot be directly driven to the rail, it has to be placed by a crane.

When asked about the best part of the series, one of the actors, Austin Crute said that he was most excited about the costumes that they have been using in the series.
Daybreak Ending Explained
The greatness of this series is that it had the most unexpected ending and nobody saw that coming.
After Principal Burr is defeated, the young ones are at peace finally, Josh reveals that he has fallen for Sam.
But right when everybody expected Sam to give a positive response to Josh, she just rejected him.
Everybody went like, "No, she cannot do that" and were disappointed. Fans see that as a positive happening and are expecting a whole new season to just see them be together at the end.
Let's wait and watch.
Conclusion
Whether people agree on it or not, Daybreak is a decent teenage dramedy series.
It has everything to perfectly entertain a person. Does it have fun, action, comedy, a bit of romance, and whatnot?
Also, the cast and crew have put in a lot of dedication and effort to make this happen.
If you are planning to get relaxed and looking for a series that you could finish soon, Daybreak is the right pick.
Also, for those who have watched it already and have become a fan, don't let your hopes go down.
Many factors are not in favor of another season of the series and most probably it may never happen but let's hope for the best.