»
The Joke's On Us – Jared Leto Cast As 'The Joker' In The Snyder Cut
---
---
Source: Warner bros
Alright, who went and pulled a Halloween prank on all of us. I love Leto just as much as the next fan, but he is not really the Joker, of whom some of us are actually diehard fans. Zack Snyder's "Justice League" has been the talk of the tinsel town ever since he revealed its coming.
But, and I'm going to get a little controversial here, Jared Leto is a great actor who has been brought down by poor character choices and weak screenplay. Zack Snyder has already proven himself quite ambitious. We're probably looking at what may be his aim to "un-damage the damaged" (as a friend of mine put it when last we spoke of this strange and shocking casting choice).
'Undamaged' with a 'D'… Leto practically anticipated the reception of his role when he unwittingly accepted the 'Damaged' tattoo on his forehead, of all places. There's an interesting explanation for that from David Ayer (writer of "Suicide Squad"), but we don't wish to stray too far from the core topic at hand.
Why Jared? – Making a Case for This Super-Talented Actor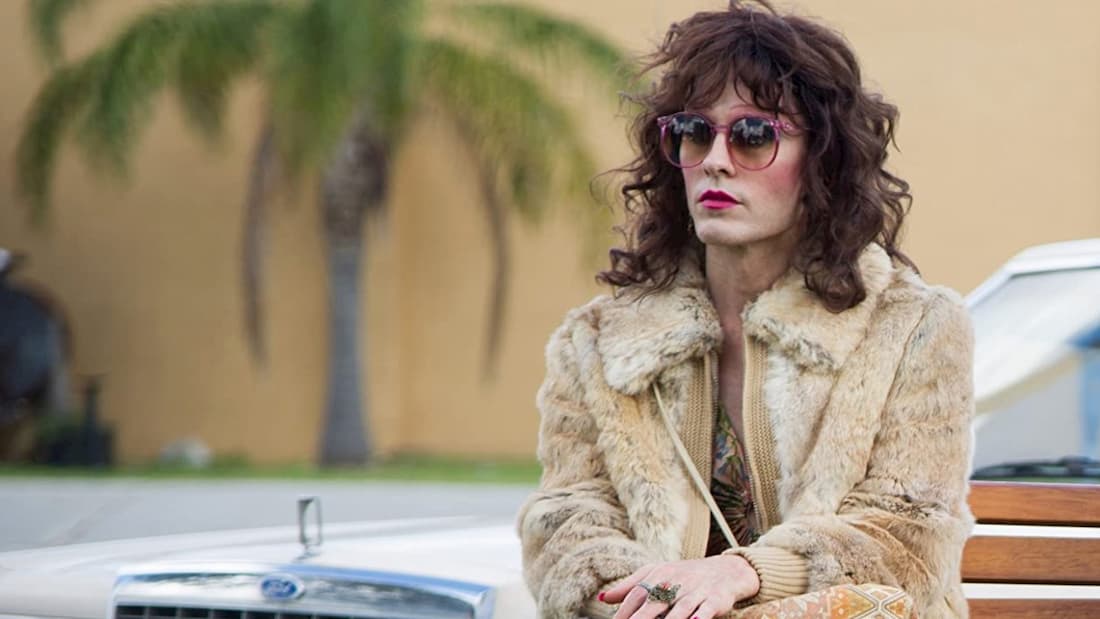 Source: IMDb
The real question we should be asking is, "Why not?" The man's skills are not in question, just the fact that he does not suit the traumatized Clown Prince of Crime. Leto has proven his acting prowess in brilliant films.
He gave us some of his best performances in: "Dallas Buyers Club" (where he underwent a serious body transformation, and the role won him an Oscar) | "Lord of War" (his Vitaly starring opposite Nicolas Cage was brilliant) | "American Psycho" (though Christian Bale was the real scene-stealer in this one) | "Fight Club" (his scenes were cool, especially the ones alongside Brad Pitt) | "Blade Runner 2049" (where he played a rather dark antagonist) | "Requiem For A Dream" (a character-driven glance into the personal terrors of drug addiction, Leto was amazing in this one).
The writer takes a deep breath…
"Mr. Nobody" (SciFi themes including futurism and immortality sat well with Leto's Nemo Nobody) | "How To Make An American Quilt" (a small but memorable role for him here) | "Panic Room" (he was one of the most awful 'intruders', and we mean that as a compliment to his acting) | "The Thin Red Line" (a World War II film where he starred alongside George Clooney, Sean Penn, John Travolta, Adrien Brody, and Woody Harrelson, and still made his scenes stand out).
The writer takes another deep breath, but a roll of thunder and falling rain outside his window steals it…
Connections in Quarantine
Source: IMDb
Leto's version of Joker in the "Suicide Squad" was received as badly as Robert Pattinson's casting in Matt Reeves's "The Batman". We all know Pattinson is a talented actor in several regards, and he was handpicked to play the Caped Crusader for a good reason.
Just as Robert's glittering vampire moments in the "Twilight" saga threw him in a bad light when it came to considerations of 'serious acting', he has proven most of his critics wrong ever since. Is Jared the next star-performer to redeem his image among fans and sundry alike? Only the four-hour-long Snyder Cut will tell, and that's premiering on HBO Max in 2021.
Last Thoughts, Though Not the Least
Jared Leto is also the titular character in Sony's upcoming "Morbius", a DC-inspired tale best described with the words: "Michael Morbius is a biochemist intent on curing himself of a rare blood disease. However, his experiment goes wrong and he accidentally infects himself with a type of vampirism." This film too is slated for a 2021 release.
Leto did not show up opposite Harley Quinn in "Birds of Prey", though several memorable Joker-Quinn ' relationships' points could have been explored there. Jared is also out of James Gunn's "Suicide Squad" sequel. But none of this has stopped the legendary Zack Snyder from granting Leto a chance to not just reprise his role as The Joker, but to actually redeem it.
We say hurrah for him and good luck. Leto's especially going to need that second one after what we saw Joaquin Phoenix do with the soul of the most misunderstood 'bad guy' from the 'Bat-verse'.