»
Top 50 Best Miraculous Ladybug Characters Of All Time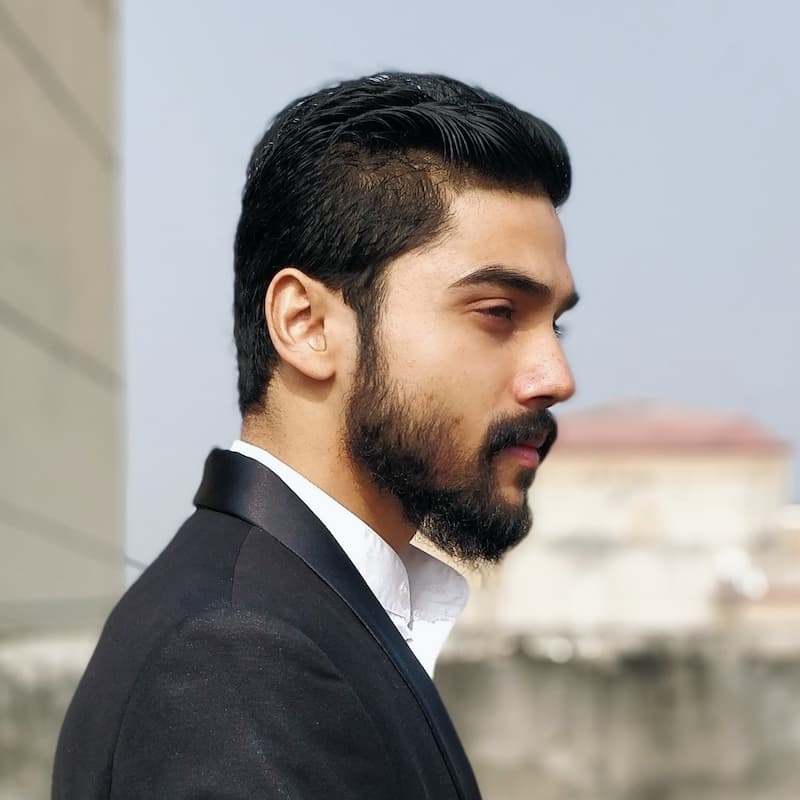 Shivam-Updated Jan 21, 2023
---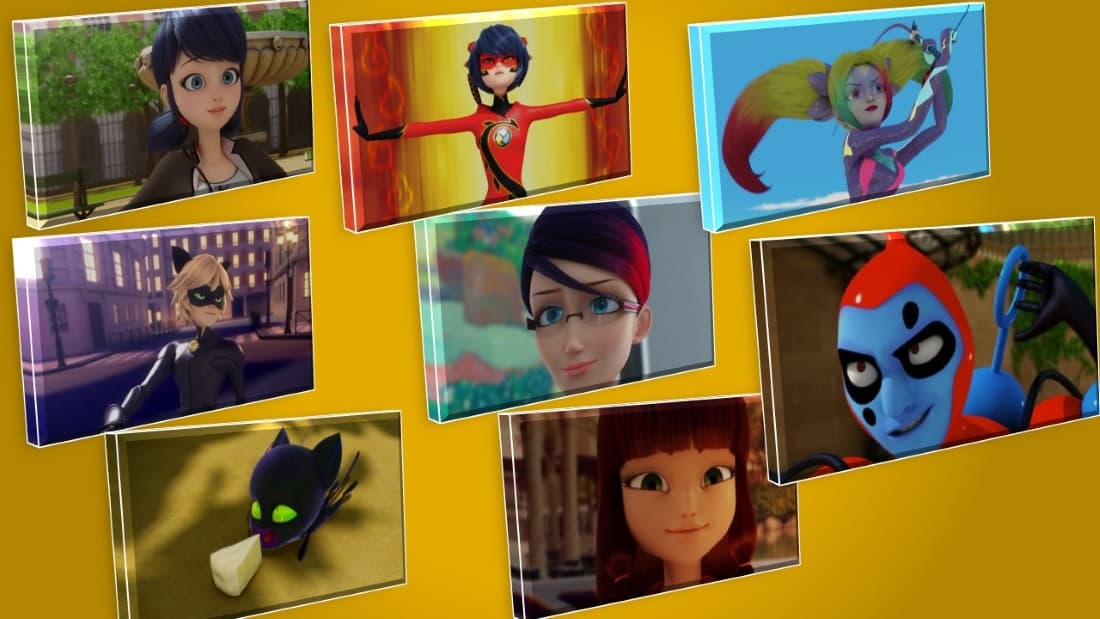 After having won hearts internationally only a few months ago, 'Miraculous: Tales Of Ladybug & Cat Noir' premiered on Nickelodeon for the viewers in the United States of America in the second half of 2015.
The show was warmly welcomed by the audience and opened to good critical reception. However, this was not entirely surprising; primarily because the viewers in the United States have always been obsessed with superheroes, as is evident with the earth-shattering success of the Marvel Cinematic Universe in the country.
That said, even though the success of the show could have been guessed courtesy of the superhero spin to it, it still managed to be a pleasant surprise for many of its American viewers.
This was mainly because a female superhero named Ladybug was spearheading the show. Ladybug is a teenager who tries her best to balance her dual life; one as Marinette Dupain-Cheng and the other as a true-blue superhero.
Her "partner-in-crime" happens to be the charming Cat Noir, whose real name is Adrien Agreste.
He is also someone Marinette cares for secretly. They come together to deter Hawk Moth; a villain who would go to any extent to seize their Miraculouses - the source of their respective powers - for his personal gain.
As kid-friendly as the content may sound, the political intrigue and shady mood of this cartoon series were initially supposed to strike a chord with the adult audience.
However, some of the show's aspects thwarted this perception which resulted in the series appealing to a younger audience better.
So, without further ado, let us take a look at some of the most promising characters of this adventure series; a series that attempts to showcase how two Parisian teenagers with supernatural powers fight supervillains to save their beloved and beautiful city.
1. Marinette Dupain-Cheng / Ladybug
One of the central characters of the series, Marinette Dupain-Cheng is a teenager who not only aspires to be a budding fashion designer but is also the meritorious commander of the Miraculous superhero squad.
She is a soft-spoken and cheerful individual who happens to be admired in her friend circle because of her unquestionable intelligence.
That said, Marinette also likes Adrien Agreste immensely but fails to confess this to him due to her shy and awkward nature.
She is often even found to be nervous in his presence. Master Fu was the one who selected Marinette to be the latest holder of the Ladybug Miraculous.
Therefore, with the assistance of her kwami, Tikki, Marinette Dupain-Cheng is able to alter into the brave and confident superheroine "Ladybug"; someone who does her best to defend Paris from Hawk Moth's miscreants.
She is supported by Cat Noir in her mission. That said, Marinette as Ladybug is seen disregarding Cat Noir's attempts to get close to her; little does she know that he is, in fact, the guy of her dreams, Adrien Agreste.
After Ladybug establishes herself as the Guardian, she is authorized to use her resourceful weapon "yo-yo" to give other characters their respective Miraculouses.
2. Adrien Agreste / Cat Noir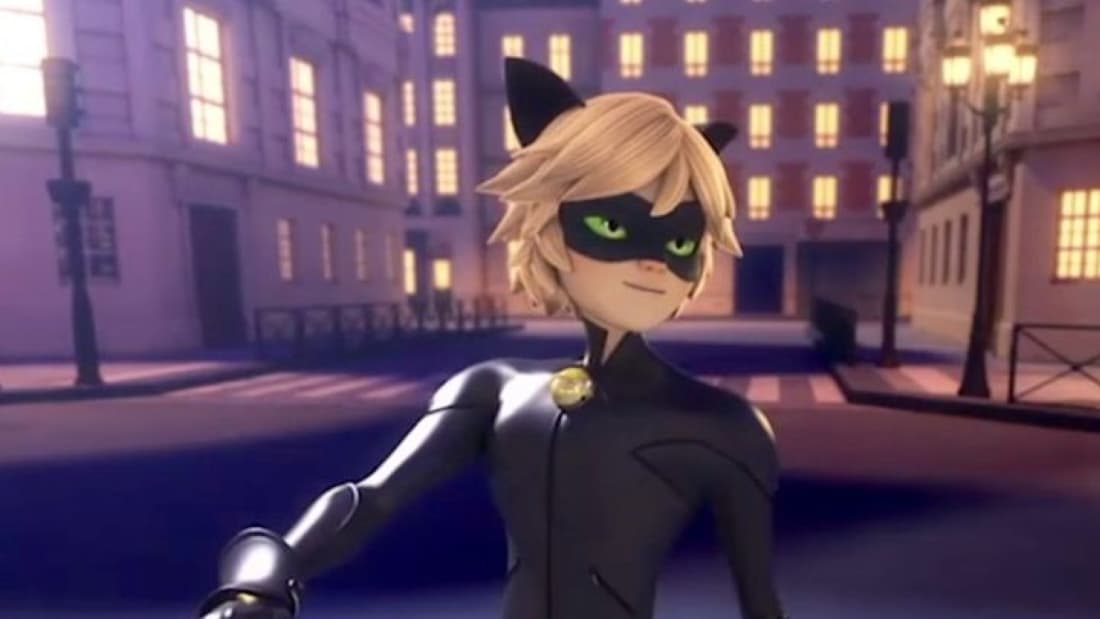 Adrien Agreste comes from an affluent family and is a well-known fashion model for his father's company.
He is a classmate of Marinette Dupain-Cheng and sees her only as a friend; primarily because he is unaware of her strong feelings for him.
Adrien Agreste does not really share the best understanding with his father and they are not often on the same page.
Be that as it may, Adrien is a well-mannered and faithful lad who is often found to be in the company of his best pal Nino.
Just like how Master Fu chose Marinette, Adrien Agreste is also selected as the latest holder of the Cat Miraculous.
He earns a ring and is, therefore, empowered with the mastery to revamp into his superhero self.
His kwami, Plagg, helps him in converting into the superhero Cat Noir. Along with Ladybug, he strives to safeguard the city of Paris from the villain Hawk Moth and his goons.
Cat Noir utilizes his special power "Cataclysm" to destroy anything that he wants to. His mere touch is enough for the job to be done.
Also, while he is not able to comprehend Marinette's love for him as Adrien, as Cat Noir, he falls head over heels in love with her superhero persona.
Needless to say, they are unfamiliar with each other's true identities but end up sharing a nice rapport.
3. Gabriel Agreste / Hawk Moth / Shadow Moth
The chief antagonist of 'Miraculous: Tales of Ladybug & Cat Noir' is Gabriel Agreste. He is Adrien's overprotective father and a popular fashion designer in the city, but more importantly, he is a villain par excellence.
Needless to say, he is one of the most prominent characters on this animated television series.
Gabriel is someone who has managed to attain both the Butterfly and Peacock Miraculouses before the series.
With the help of its kwami, Nooroo, he exploits the former Miraculous to transform into the evildoer Hawk Moth.
Not only that but he banks heavily on his cane which also acts as a sword stick.
In addition to his cane, his special power, "Akumatization", allows him to create akumas. Akumas are basically contaminated butterflies that are attracted to fierce hostile emotions.
They help Hawk Moth by possessing and converting his targets into supervillains. That said, his quest for power barely ever comes to a halt.
This is because he also aims to use his special powers to obtain Ladybug and Cat Noir's Miraculouses.
It is later revealed that Gabriel intends to redeem his comatose wife, Emilie; the reason why he is hell-bent on snatching the superheroes' Miraculous.
Evil as he may be, Gabriel Agreste is ambitious enough to imagine that he can demolish the world that we live in and build a new one where he can live with his beloved wife alone.
Season four of the series tracks how Gabriel manages to become "Shadow Month". He does so by integrating the Butterfly and the Peacock Miraculous; a trick that allows him to use both the strength of Akumatization and Amokization.
The power of Amokization permits him to bring sentiments to life. What is worth noting is the fact that he uses all his powers to gain the Ladybug and Cat Noir's Miraculous, respectively.
4. Tikki
Tikki aka the Kwami of creation is the closest to Ladybug Miraculous. She is the one who facilitates Marinette's transformation into Ladybug.
One of the most sought-after characters in the series, Tikki is a small rat-shaped creature who has a red body.
Her large head and big eyes make her come across as adorable. Also, she has an enormous black spot on her head that resembles a ladybug.
Tikki shares a formidable relationship with Marinette Dupain-Cheng and inspires her to be the strongest that she can be; both as Ladybug and her original self.
Needless to say, Tikki is an ethical and serious Kwami who has a positive impact on Marinette's life.
However, what is surprising about Tikki is the fact that she is more than 13 billion years old and has, therefore, had the chance to examine every Ladybug since the very beginning.
5. Plagg
Plagg, aka the kwami of destruction, enables Adrien Agreste to transform into a cat-themed superhero named Cat Noir.
Plagg does not look very different from Tikki. He has a black body with spiked ears and green eyes.
However, he does not resemble Tikki when it comes to his personality traits. Unlike her, Plagg is bitter and often sluggish.
While he does like and care about Adrien, he is not as involved in his issues as Tikki is with Ladybugs.
Therefore, Plagg often ends up giving inadequate suggestions to Adrien Agreste's Cat Noir. That said, Plagg is obsessed with his favorite food camembert.
Also, one notices that he is the first kwami who is demonstrated to be using his skills; for he operates his Cataclysm to assist Adrien in "Catalyst" and Ladybug in "Style Queen".
However, it is shown that Plagg is not able to use his powers as diligently as he is expected to.
This becomes clear when in "Style Queen", Master Fu asserts that Plagg's erratic use of his powers has led to the tilting of the Leaning Tower of Pisa, destruction of the dinosaurs, and, ultimately, the sinking of Atlantis.
6. Alya Césaire
Alya Césaire, aside from being a student in Miss Bustier's class at Collège Françoise Dupont, is also Marinette Dupain-Cheng's best friend.
She is not only the admin of both the Ladyblog and her school blog respectively, but she is also someone who sticks to Marinette's side and helps her with her personal life, with issues that mainly concern Adrien Agreste.
Alya Césaire may be attracted to superheroes in general and Ladybug in particular, but she yearns to be a rock-solid journalist.
Like most people in the animated television series, she is also unaware of Ladybug's true identity.
That said, her unending desire to uncover Ladybug's true identity ends up getting her suspended from school.
Worse still, she is soon possessed by one of Hawk Moth's akumas and, therefore, transforms into a smartphone-wielding supervillain known as Lady Wifi.
In the episode titled "Gang of Secrets", Lady Wifi successfully becomes the first villain to dismiss Shadow Moth's effect.
Also, Marinette Dupain-Cheng tells Alya her true identity in this very episode, thus, making her only the second person after Master Fu to know her big secret.
In addition, it is also revealed that Shadow Moth tries to blackmail Alya Césaire into backstabbing Ladybug after he finds out that they share a decent rapport.
This event takes place in the episode titled "Sentibubbler".
7. Nino Lahiffe
Nino Lahiffe, aka Carapace, is Adrien's best friend, a DJ, and the head of the school radio.
He is mostly seen dressed coolly, with a punk cap on his head and his headphones wrapped around his neck.
Initially, it was Nino who had a strong crush on Marinette. However, in an episode titled "Animan", he realizes that he shares better chemistry with Alya and, thus, ends up being with her.
Like Alya, Nino Lahiffe is also akumatized by Hawk Moth in the episode titled "The Bubbler".
This is because of his growing discontent with grown-ups. He turns into The Bubbler and is, therefore, given the ability to generate and manipulate bubbles.
Along with Alya, he is akumatized into one supervillain, Oblivio, in an episode titled "Oblivio".
And yet again, speculating that Alya has fallen for Cat Noir, Nino gets himself akumatized into "Rocketear"; someone who possesses the power to emit erupting tears.
However, he manages to reject Shadow Moth's influence after he realizes that he was only assuming about Alya falling in love with Cat Noir.
That said, Nino is also able to transform into a turtle-themed superhero named Carapace after receiving a Turtle Miraculous from Ladybug.
8. Chloé Bourgeois
A rival to Marinette Dupain-Cheng and Ladybug, Chloé Bourgeois also happens to one of the students in Miss Bustier's class at Collège Françoise Dupont.
Like several other characters on this list, Chloé has also been akumatized into Miracle Queen and Antibug.
Not only that but she makes her "only friend" Sabrina her servant and compels her to follow her orders without any sort of questioning.
This shows that she can be unabashedly overzealous and demanding when she wants to be.
Chloé Bourgeois, who attained the Bee Miraculous that helped her alter into Queen Bee, is soon informed by Ladybug that she cannot be given her miraculous again because a lot many people seem to know her true identity, including the main villain of the series.
However, Ladybug soon ends up giving the miraculous to her half-sister Zoe; something that makes an already self-centered Chloé a bit more insecure.
What is interesting about her character is the fact that she is also seen claiming to like Adrien Agreste, who apparently happens to be her childhood friend.
9. Master Wang Fu
One of the most significant characters in the series, Master Wang Fu is a former healer and the last remaining member of the Order of Guardians.
He is the one who is accountable for giving both Adrien and Marinette their respective Miraculouses in order to try and stop Hawk Moth and his villains from wreaking havoc in the city.
Master Fu asserts that he is 186 years old; this not only makes him the wisest but also the oldest human character in the animated series.
Episodes "Volpina" and "The Collector" of the series demonstrate how Master Wang Fu and Marinette meet for the first time formally.
That said, seasons 2 and 3 of the much-acclaimed show track how the latter goes to Master Fu to collect new Miraculouses and enroll new heroes to fight the miscreants in the city.
The episode titled "Syren" showcases how he meets Adrien and gives both him and Marinette outstanding power-ups to be utilized for specific goals.
However, a pleasant surprise is brought to the fore when in an episode titled "Backwarder", Master Wang Fu reveals that he wants Marinette to take his legacy as the Guardian forward.
He even goes on to add that he had an affair with a woman named Marianne Lenoir, but they had parted ways during the Second World War.
One of the most important episodes in the series is titled "Feast", for it shows Master Wang Fu tells the story of how he was assigned to become a Guardian to Marinette.
Master Wang Fu, who is mostly seen wearing a red Hawaiian shirt with a flowery pattern, is generally very caring and considerate towards other people.
10. Tom Dupain
Tom Dupain, aside from being the husband of Sabine Cheng and the father of Marinette Dupain-Cheng, is also the owner of his family bakery, the Tom & Sabine Boulangerie Pâtisserie.
He loves working there and is often seen teaching her daughter how to do things while she is present there.
He is a well-mannered parent who also loves to play video games with his daughter.
However, in an episode titled "Weredad", Tom Dupain comes to realize that his beloved daughter has been left heartbroken by Cat Noir.
Since this negative emotion takes a toll on his mind, he becomes susceptible to getting akumatized by Hawk Moth into Weredad.
Weredad is a guard dog-themed supervillain who is granted incredible strength and skill to exploit thorny vines.
11. Sabine Cheng
Sabine Cheng may be a merchant and the co-owner of Tom & Sabine Boulangerie Patisserie, but her greatest strength lies in the fact that she is a mother to Marinette and wife to Tom Dupain.
In the episode titled "Miraculous Shanghai", the makers disclose that Sabine was, in fact, born as Cheng Xia Bing.
However, she decided to take the name Sabine Cheng before moving to Paris. Sabine is close to getting herself akumatized into a villain named Verity Queen by Scarlet Moth in an episode titled "Ladybug".
However, her modification is halted for good due to Nathalie's sickness. She is a kind and loving woman whose happiness lies in her daughter's happiness.
That said, Sabine Cheng is akumatized by Shadow Moth into Qilin in the episode titled "Qilin".
Qilin is basically a villain with the unmatched ability to manipulate the wind.
12. The Gorilla
Meet Adrien Agreste's feared bodyguard who goes by the name of "The Gorilla". One barely finds him speaking at all and his only medium of communication seems to be his stern expressions and relentless grunts.
His enormous body has led Adrien and other characters in the animated series to refer to him as The Gorilla, and deservingly so.
Massive as he may be, The Gorilla seems to care about Adrien more than anyone else.
This is evident from the fact that he is never ready to leave his side and is almost always omnipresent.
In the episode titled "Party Crasher", The Gorilla is revealed to be someone who has an affinity for superhero action figures.
That said, in another episode titled "Gorizilla", Adrien Agreste's loyal bodyguard is seen getting akumatized into a gigantic gorilla-themed supervillain called Gorizilla.
As Gorizilla, The Gorilla features in episodes "Mayura", "Ephemeral", and "Catalyst", respectively. Needless to say, his strength only increases and his sense of smell is elevated big time.
13. Nathalie Sancoeur / Mayura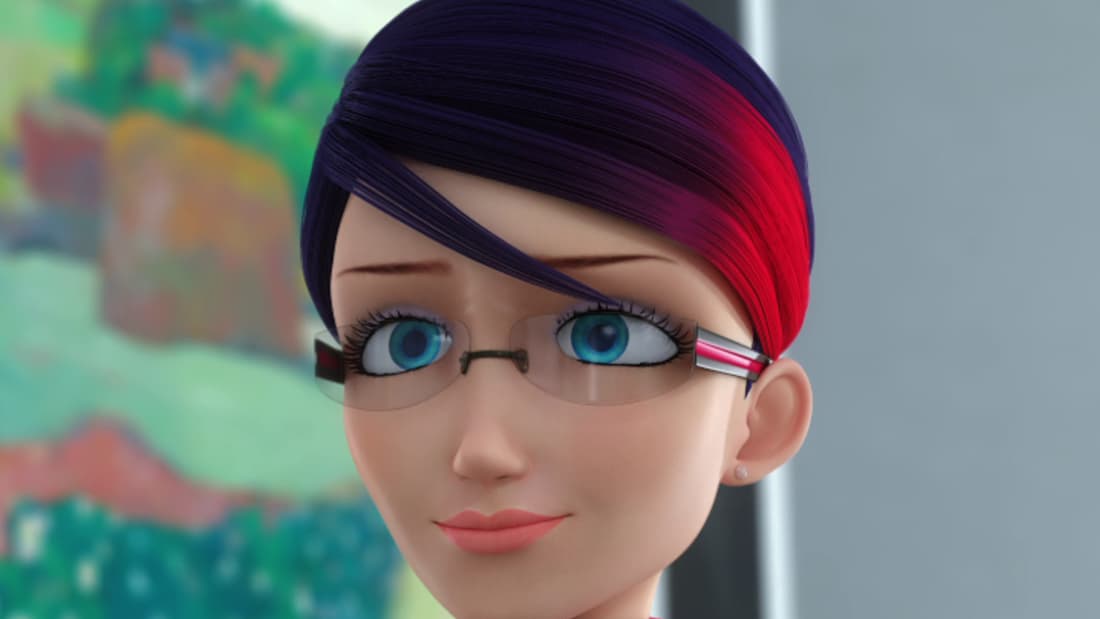 Nathalie Sancoeur, aka Mayura, is perhaps the only character in the series who knows Gabriel Agreste and his motives very well.
She is not only aware of his identity as Hawk Moth, but she also likes him romantically.
Needless to say, she assists Gabriel in all his wrongdoings and establishes herself as the second most hostile character in this animated television series.
In the episode titled "Catalyst", the viewers catch Nathalie getting akumatized into the titular villain by Hawk Moth.
However, in the very next episode called "Mayura", she utilizes the Peacock Miraculous to transform herself into the villainous Mayura; this is to deter the heroes' ambitious endeavor to apprehend Hawk Moth.
Nathalie Sancoeur is as loyal as they come and her loyalty is on full display throughout the third season as she continues to support Hawk Moth as Mayura.
Having said that, her perpetual use of Peacock Miraculous ultimately ends up taking a toll on her health, as is shown in the fourth season.
14. Lila Rossi
Lila Rossi, aka Volpina, is one of the main antagonists of the series. She derives her strength from the fact that she is a street-smart individual who also happens to be a pathological liar.
Not only that but she always wants to be the center of attention and uses everything in her power to divert the attention towards herself.
Lila Rossi's unlovable character sketch also pits her against both Marinette and Ladybug, as she continues to make an appearance throughout the series.
That said, Lila is akumatized into a fox-themed villain named Volpina by Hawk Moth in the episode titled "Volpina".
This happens after Ladybug exposes her lies to Adrien Agreste and brings her true personality to the table.
However, Ladybug refuses to forgive her or forget her wrongdoings even after having de-akumatized her.
In the episodes "Catalyst" and "Mayura", the sinister Hawk Moth is seen taking full advantage of the fact that Lila Rossi despises Ladybug.
Therefore, he revamps her into Volpina who, in turn, does her part to endorse Hawk Moth's strategy of discouraging Paris with an illusion of Ladybug destroying Cat Noir.
15. Kagami Tsurugi / Ryûko
Kagami Tsurugi, aka Ryûko, is a teen character that makes its debut in the second season of the series.
Much Lila Rossi and Chloé, Kagami is also projected to be a rival of sorts to Marinette.
What is common between Chloé, Lila and Kagami is the fact that they all try to win Adrien's heart.
That said, it is soon discovered that even though Kagami has set her eyes on Adrien Agreste, she is less contentious than the two other girls.
Needless to say, she even ends up being friends with Marinette in an episode titled "Ikari Gozen".
Having said that, there is one similarity between Adrien and Kagami as well. While the former wants to get his freedom from his father, the latter seeks to be free from her controlling mother, Tomoe.
Kagami, who makes her maiden appearance as a student for the D'Argencourt Fencing Academy, is akumatized into Riposte by Hawk Moth after she finds out that she has been rejected.
In the same episode, she is seen wielding the power to cut through anything that she wants using the saber on her right arm as Riposte.
While Kagami is akumatized into Oni-Chan after having glimpsed a photo of Lila kissing Adrien, she is also observed getting akumatized into a Ghost-like villain named Lies by Shadow Moth.
As this specific supervillain, she has the power to demolish anyone who tends to fib.
16. Luka Couffaine / Viperion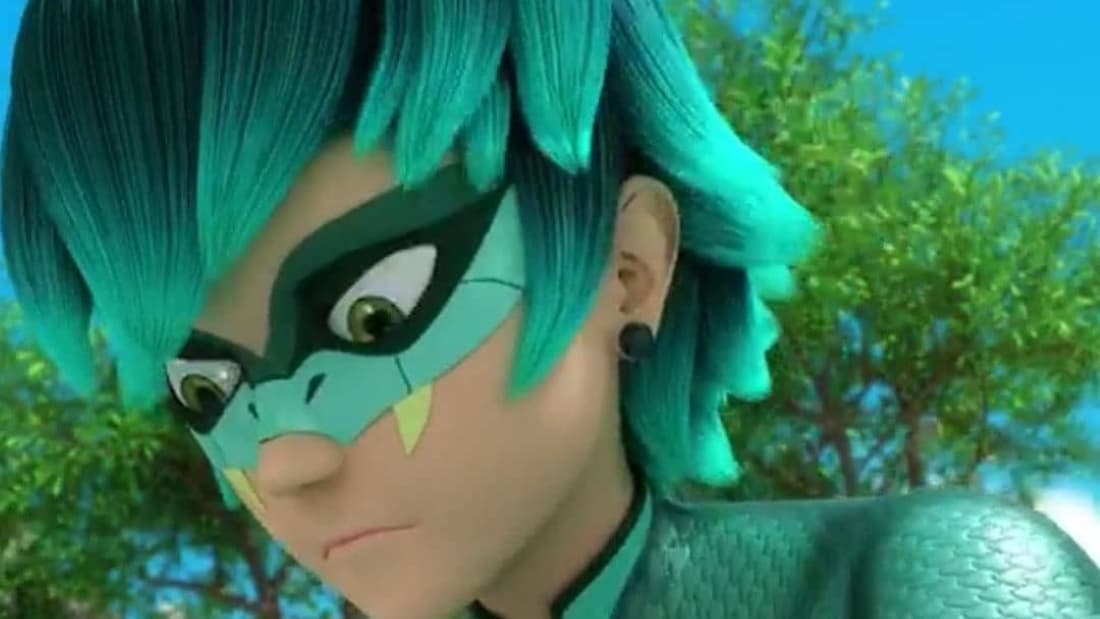 Even though Luka Couffaine had been in love with Marinette for the longest time, she only just considers him a friend who is there for her when she needs him.
In fact, she trusts Luka so much that she even tells him about how she is not being able to confess her feelings to Adrien Agreste.
The twin brother of Juleka, Luka Couffaine is akumatized into a voice-stealing villain called Silencer who is able to impersonate his victims by using their voices.
This happens in an episode titled "Silencer" after his crush, Marinette is intimidated for stealing the Kitty Section by Bob Roth.
However, as Silencer, Luka somehow manages to muster the courage and admit his love for Marinette.
Soon after, Luka is also akumatized into a supervillain who has the ability to force people to tell the truth when they are lying.
The episode titled "Truth" follows his much sought-after journey as the three-eyed villain. Even though temporarily, Luka is also granted the Snake Miraculous from Ladybug which helps him transform into Viperion.
Therefore, this snake-themed superhero thrives on his weapon lyre and his ultimate special power called 'Second Chance' that gives him a unique ability; it allows him to go back up to five minutes in time to fix any major blunder.
Things start falling in Luke Couffaine's favor as he starts dating Marinette in the episode, "Miracle Queen".
However, their affair does not last for a long time. This is because Marinette is not able to deal with the fact that she had to lie to him about her secret identity.
Having said that, the situation for the two becomes a tad better as they agree to remain good friends in the episode "Crocoduel".
17. Dark Cupid
While cupids are those who are responsible for spreading love, dark cupids take the onus on themselves to spread hate in all forms.
Therefore, it is not surprising then that Kim is akumatized into the supervillain Dark Cupid after his advances are dismissed by Chloé on Valentine's Day.
Needless to say, he is blessed with the ability to fly like the trademark cupid.
The catch here is that his arrows have taken it upon themselves to ascertain that Paris is devoid of all its love and magic.
Henceforth, his arrows start to turn his target's sentiments of love into that of hate in no time.
Dark Cupid tries to wreak havoc in the city until superheroes Ladybug and Cat Noir come into the picture and try to save the day; therefore, symbolizing that the good in the city cannot die until they are there to fight as saviors.
18. The Bubbler
Timetagger is the akumatized version of Nino. Nino is one of the better friends of both Adrien Agreste and Marinette.
He is akumatized into a fun villain after having realized that Adrien's dad is in no mood to allow them to throw the marvelous birthday party that they had been planning to for quite some time now.
His newer version allows him to create big bubbles; bubbles that are used to send all the parents away from the city of Paris on the pretext that they are not permitting their kids to have a decent amount of fun, which they rightfully deserve.
As entertaining as the power may sound, it also allows him to ambush anyone who tries to get in his way with the erupting bubbles.
19. Frightningale
Ever thought that a famous pop star could also get akumatized? No, right? But that is exactly what happens in this animated series; the result of which is Frigtengale.
After having gotten akumatized, Frigtengale gets the power every pop star in the world wished they possessed.
She uses an otherworldly microphone that converts her audience/victims into a magenta-colored sculpture if they cease to mingle with her entertainment.
With the help of this rather extraordinary power, she strives to turn the wonderful city of Paris into a massive music video.
20. Animan
Hawk Moth, who uses people's weaknesses to akumatize them, does not leave scientist Otis alone either.
Getting a sense of the scientist's hurt emotions, he akumatizes him into Animan. This is because the scientist was often mocked for showcasing his undeterred love for animals.
Therefore, it only made sense for him to be none other than Animan. The powers of Animan allowed Otis to alter into any animal whenever he wished to.
What was interesting about his abilities was the fact that he could even transform into extinct species like the dinosaurs and wooly mammoths.
However, even as Animan, Otis has a weakness; something that Ladybug manages to discover. Needless to say, she is able to outdo him after she recognizes that his constant transformations tire him out rather quickly.
21. Puppeteer
Manon is a young girl who Marinette cares for a lot. However, like plenty of other people, Maron is akumatized into Puppeteer.
Hawk Moth is able to akumatize her because he finds out that Monon is terribly upset because she believes that people are too occupied to play with her; something that makes her feel rather lonely.
However, after having gotten akumatized, Manon gets the ability to monitor life-sized dolls. What is also noteworthy is the fact that the dolls resemble some of her closest playmates, making it even easier for her to have her way with them.
22. Sandboy
Our protagonist Sandboy hauls a magical flying pillow; one that comes to his aid whenever he aspires it to.
Needless to mention, having a magical pillow could help him do a lot many chores.
However, he mostly utilizes it to assault his adversaries. Add to that the fact that Sandboy also has the ability to manifest people's worst nightmares into reality.
It is not surprising then that this results in Ladybug and Cat Noir facing off against nightmare manifestations of themselves.
And yes, one has to mention that Sandboy also makes an appearance in the Gamer 2.0 event in a playable avatar.
Even though his original individuality is not known, he is still targeted by Hawk Moth's Akumi after he has a nightmare courtesy of having seen unnerving motion pictures before.
23. Robostus
The much-awaited season 2 of the series featured an episode named "Robostus"; one that had a startling revelation.
Let alone mortals, this particular episode went on to substantiate that even robots can be akumatized.
The event takes place after Hawk Moth is seen preying on a lad's robot and friend.
The robot has its relentless desires, among which, the most important one is its yearning to be a human itself.
This provides the akumatized robot with the power to lend understanding to inanimate items. As favorable as it may sound, the robot does not use the power diligently and, in fact, utilizes it to demolish the city.
It was able to do so because anything electronic or mechanical came directly under its control.
24. Gamer 2.0
Why this particular version of Gamer manages to strike a chord with the viewers is the fact that it manages to turn everyone and everything into a real-life brawl-style video event where the avatars that feature are past akumatized villains.
In the game, the players are able to procure their respective miraculous powers every single time a villain is conquered.
That said, the villain in this episode does add a lot of fun elements and it is not surprising to see both Cat Noir and Ladybug clash with the villain's strengths.
25. Queen Wasp
After her superhero persona called Queen Bee was not needed by either Ladybug or Cat Noir, Chloé could not help but feel like a mere sidekick, and a forgotten one at that.
This led to the inevitable inception of Queen Wasp. Because she had a lot of bitterness in her heart, it got easier for Hawk Moth to revamp her into Queen Wasp.
As Queen Wasp, Chloé got the strength to immobilize people by controlling swarms of wasps whose venom got the job done for her.
That said, what is noteworthy about Chloé's persona is the fact that she was one of the few rogues to not have converted back at the end of the said episode.
26. The Evillustrator
One of Marinette's love interests, Nathaniel is also someone who could not escape the web of akumatization.
He gets akumatized and turns into a rather eccentric villain; one who could bring anything to life and under his subsequent control merely after having sketched it.
Not only that but he also has an added advantage to that superpower. He can even erase things, irrespective of whether he has created them or not.
That said, he does have his weaknesses; one of which is that his power allows him to get the job done only when there is ample light present.
In the dark, he becomes as vulnerable as any mortal being during their time of darkness.
27. The Collector
If one begins to think that Hawk Moth has gotten predictable as the series progresses, he surprises the viewers by turning into The Collector.
He allows himself to have the ability to confine anyone that he wants to his sketchbook as a drawing of sorts.
He is able to do that by merely touching them with the book. Needless to say, Adrien Agreste's father is able to avoid the threat of getting exposed as he turns into The Collector.
What is interesting about The Collector is the fact that his powers are stimulated after the loss of his miraculous book; one that was stolen by his son Adrien.
However, if the pages in the book are full of drawings, The Collector may not be able to use his power any longer and can risk getting busted.
28. Lady Wi-Fi
Even before Alya, Marinette's best friend, gets to learn about her true identity, she becomes akumatized.
This happens because her earnestness to reveal Ladybug's identity goes a bit too far and she ends up getting her suspended from school.
Having said that, Alya gets a lot many powers as Lady Wi-Fi. She can utilize mobile phones to affect reality as if she is using a mere app on her phone to do so.
This does not just give her the superb strength to pause people as and when she pleases, but it also allows her to inspect all of their activities with the help of the camera app.
Add to that the fact that Lady Wi-Fi can also lock doors as easily as one locks their phone screen.
However, there is a need for a strong Wifi connection for her to exploit her powers completely.
29. Stormy Weather
Another friend-cum-classmate of Marinette who gets herself akumatized is Aurore. She gets upset after she loses a contest that would have provided her with the golden opportunity to become a weather girl on a local children's television channel; therefore, she is transformed into Stormy Weather.
It is the anger that is burning deep inside of her that allows the wicked Hawk Moth to get to her.
After she is akumatized, Aurore wields the power to influence the weather itself. If that is not enough, her coveted second appearance in the animated series sees her becoming even more strong and capable; so much so that she is able to create a volcano and change the course of Earth's orbit as well.
30. Lê Chiến Kim / King Monkey
Aside from being Max's close friend and a rival to Alix, Lê Chiến Kim is also an energetic student in Miss Bustier's class.
In an episode called "Syren", he is seen initiating a relationship with one of his friends named Ondine, even though he was originally unaware of her affection towards him.
The episode "Dark Cupid" sees Lê Chiến Kim getting akumatized into Dark Cupid; a villain with the ability to fly and fire arrows that can alter the sentiments of love into hatred.
That said, the episode titled "Party Crasher" also tracks how he receives the Monkey Miraculous from Master Fu and allows himself to get converted into a monkey-themed superhero, King Monkey.
While his main weapon is a Ruyi Jingu Bang, his outstanding power called 'Uproar' gives him the capacity to build an object and disrupt the superpowers of his competitors.
31. Alix Kubdel / Bunnyx
Alix Kubdel may not be a romantic at heart, but she definitely is another competitive student in Miss Bustier's class and a direct rival to Kim.
The episode, "Timebreaker", traces how she is akumatized by Hawk Moth into Timebreaker after her family souvenir, an antique pocket watch, is demolished.
As the villainous Timebreaker, she can seize people's energy and utilize it for traveling through time.
However, in the episode "Timetagger", it is disclosed to the viewers that the pocket watch is the Rabbit Miraculous in a shroud; one that Alix Kubdel would hold in the near future as the superhero Bunnyx.
Her special power "Burrow" would permit her to time travel as well. That said, what is notable about this episode is the fact that it is shown that Alix knows of Hawk Moth, Ladybug, and Cat Noir's secret identities, respectively.
32. Max Kanté / Pegasus
This smart African-French student in Miss Bustier's class happens to be good friends with Kim and the architect of Markov.
After Max misses out on the opportunity to compete in a gaming tournament to Marinette, he is akumatized into Gamer by Hawk Moth in the episode titled "Gamer".
As Gamer, he gets the ability to control a dominant, giant battling robot from the game 'Ultimate Mecha Strike III'.
That said, Max is akumatized again into "Gamer 2.0" after he is turned down by everybody to play his imaginative video game.
However, he soon receives the Horse Miraculous from Ladybug and transforms into the horse-themed superhero Pegasus in an episode titled "Startrain".
His special power called "Voyage" allows him to open up a portal and teleport to a site of his choice.
33. Markov
A creation of Max, Markov is a tiny-looking robot that can also fly. This immensely gifted machine is capable enough to experience human sentiments as well.
After it is mistaken for being a toy and, therefore, seized by Mr. Damocles, Markov is akumatized into Robostus in the episode titled "Robostus".
As this robust villain, he is given the strength to bring anything machine-like to life.
That said, Robostus is also infamous for being the very first villain to have deceived Hawk Moth.
The episode "Hack-San" sees Markov getting tainted by an infection from the titular sentimonster; one that gives Shadow Moth enough room to re-akumatize him into Robostus again.
However, this time around, Robostus is granted the mastery to brainwash Parisians through text messages and coerce them into giving up their priceless belongings to him.
34. Mylène Haprèle / Polymouse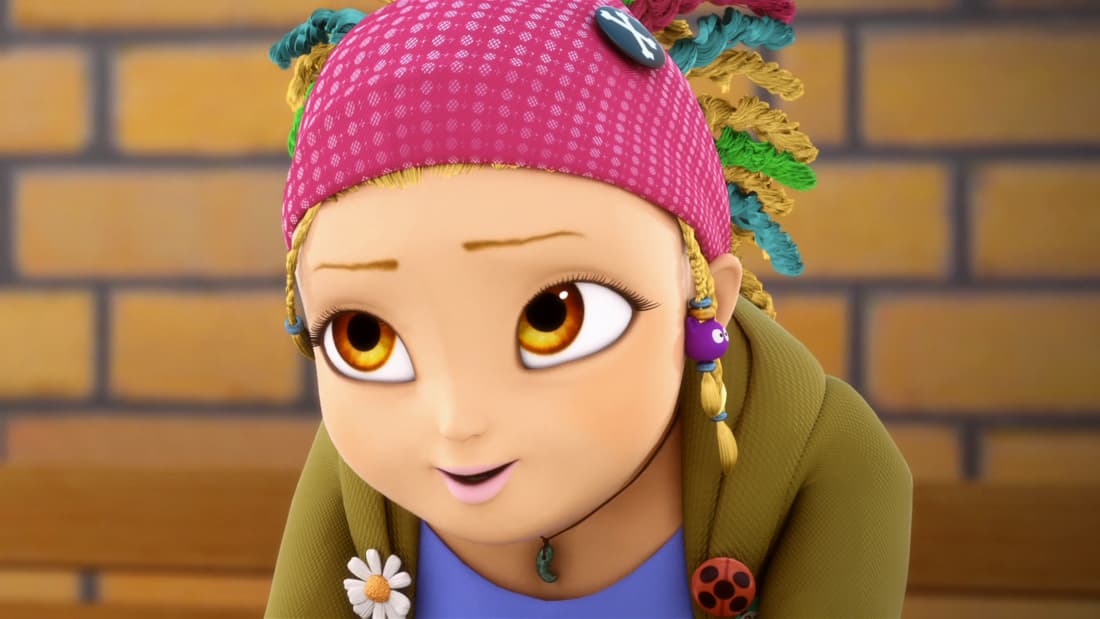 Mylène Haprèle, who is one of the most friendly students in Miss Bustier's class, is shown to be dating Ivan in "Stoneheart".
That being said, her self-titled webisode "Mylène", and later the episode "Mega Leech", showcase her to be someone with political aspirations and who wants to make Paris a better place for its people.
She is akumatized by Hawk Moth into a monster-themed supervillain Horrificator in the titular episode.
This happens because she feels that she has been embarrassed while performing in a student film.
However, as Horrificator, she is able to become larger and gains more power as she continues to consume the fear of others towards her.
The episode "Mega Leech" shows her getting the Mouse Miraculous, albeit temporarily. Needless to say, she changes into the superheroine 'Polymouse' who thrives on her special power, Multitude, which allows her to both duplicate and dwindle herself as and when she wishes to.
35. Ivan Bruel / Minotaurox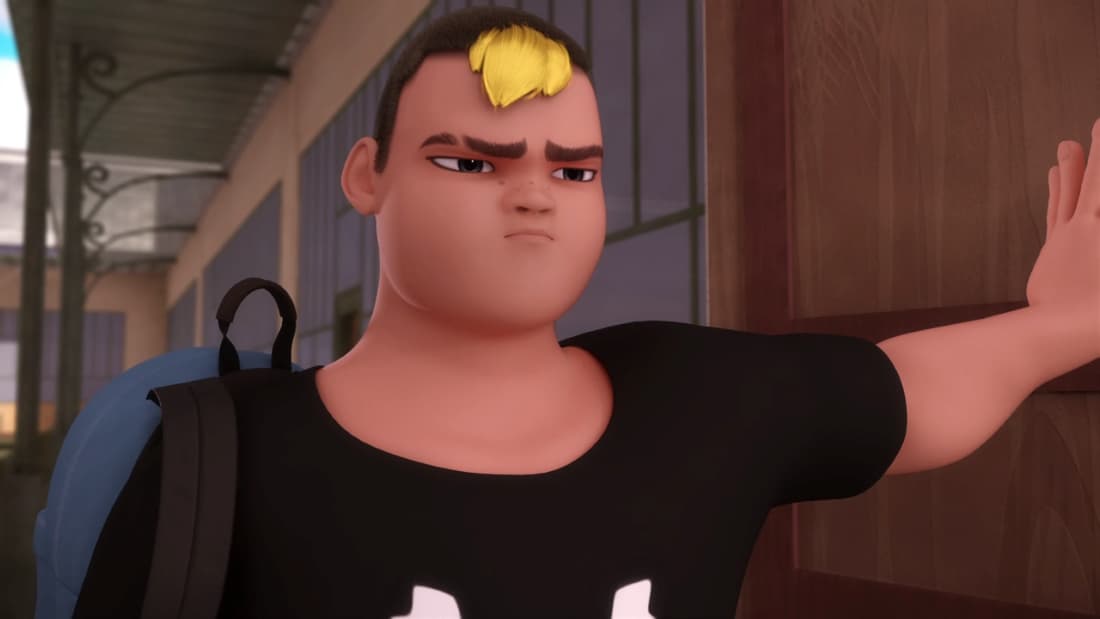 Ivan Bruel might come across as imposing, but he is one of the kindest students in Miss Bustier's class.
The episode "Ladybug & Cat Noir (Origins – Part 1)", follows how Ivan gets akumatized into Stoneheart after being intimidated over his affection for Mylène.
This rock golem-themed villain who only swells in size each time he receives a blow is Hawk Moth's first victim.
He is akumatized yet again in "Stoneheart (Origins - Part 2)" and is seen steering the army of Stonehearts against Ladybug and Cat Noir.
However, after he has been de-akumatized, he admits that he loves Mylène, and the two kickstart a relationship
36. Sabrina Raincomprix
Even though Sabrina Raincomprix is a close friend to Chloé and her assistant, she is often seen being treated as if she was only just Chloé's helper.
She does her assignments and runs errands for her, and is presented with trendy clothes by Chloé in return.
In an episode called "Antibug", Sabrina is seen getting akumatized after she is dismissed by Chloé for accidentally embarrassing her.
This permits Sabrina to turn into an invisible wrongdoer named Vanisher. The episode "Catalyst" sees Sabrina getting akumatized into Vanisher yet again.
Not only that but she is also seen trying to follow Ladybug back to the Guardian, even though she ends up getting exposed and, subsequently, de-akumatized.
37. Juleka Couffaine / Purple Tigress
Juleka Couffaine is a reticent student in Bustier's class. She is the twin sister of Luka Couffaine who likes to dress up in goth style.
Even though she and Rose Lavillant are good friends, one can find numerous clues that they may perhaps be romantically involved.
Needless to say, Juleka and Rose saw their camaraderie flourish after the latter told the former about her health issues.
The villain Hawk Moth is able to akumatize her into Reflekta in the episode of the same name.
This happens after she starts to think that nobody really notices her. After her transformation, she gets the power to turn people into exact replicas of her.
The episode "Crocoduel" sees Juleka being given the Tiger Miraculous and, ultimately, getting transformed into "Purple Tigress".
Her unique power is called 'Clout', with the help of which she channels all her energy to deliver an exceptionally strong punch.
38. Rose Lavillant / Pigella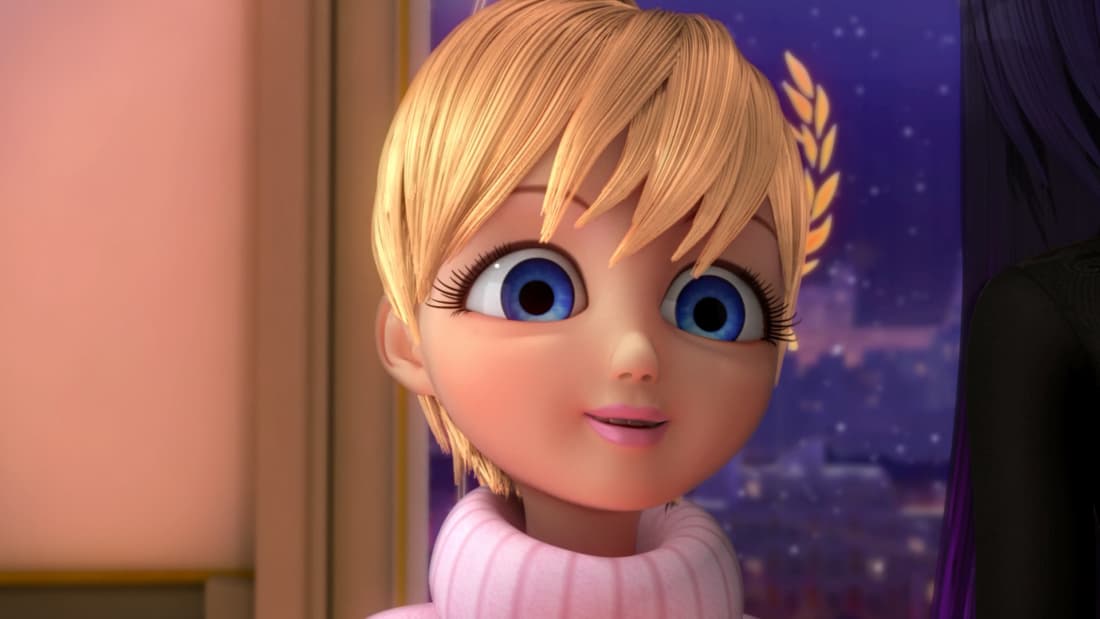 Rose Lavillant is a considerate and happy-go-lucky student in Bustier's class. It is hinted that she and Juleka are more than friends.
Their companionship started to develop after Rose reveals her unknown and rather unfortunate illness to Juleka.
The episode "Princess Fragrance" shows Rose Lavillant getting akumatized into Princess Fragrance by Hawk Moth.
As the said villain, she is able to brainwash people with her fragrance itself. Also, the episode titled "Félix" demonstrates how Alya, Rose, and Juleka get akumatized into their respective aliases and come to form the remarkable "The Punishers Trio".
The "Gang of Secrets" episode also shows her joining Timebreaker, Lady Wifi, Horrificator, and Reflekta to form the titular group as Princess Fragrance.
It is not surprising then that Princess Fragrance is one of the most continually reoccurring villains in the popular animated series, and rightfully so.
That said, Rose is also presented with the Pig Miraculous by Ladybug in an episode titled "Guiltrip".
This miraculous allows her to alter into the pig-themed superheroine, "Pigella", whose transformation call is, "Daizzi, Rejoice!"
39. Zoé Lee / Vesperia
Zoé Lee, who makes her debut in the fourth season, is Chloé's maternal half-sister from the city of New York.
She comes across as someone who is inherently generous; a reason why she seems to be on good terms with everyone in Miss Bustier's class.
That said, she had originally faked being cold and mean just like her sister in order to be acknowledged by her family.
However, she chose to be the person that she was soon enough. She is akumatized by Shadow Moth into Sole Crusher in the episode of the same name.
This happens when she is not able to handle bluffing to be someone she is not.
As Sole Crusher though, she is able to consume anyone she touches with her shoes, which makes her feel more powerful.
The episode "Queen Banana" sees Zoé Lee being granted the Bee Miraculous following which, she turns into the superhero "Vesperia".
40. Marc Anciel
Our next protagonist happens to be a shy writer who is also a student at Collège Françoise Dupont.
Why Marc Anciel's character is also crucial is because he identifies as part of the LGBT community.
In the episode "Reverser", it is shown that both Marc and Nathaniel Kurtzberg are not only in a relationship, but that they have also started their much sought-after collaboration to create comics books.
However, the very same episode also follows how Marc is akumatized by Hawk Moth into the inverting supervillain Reverser after Nathaniel Kurtzberg declines his proposal to work on a comic book together.
As Reverser, Marc Anciel is able to overturn the characteristics and identities of his victims by striking them with his paper planes.
41. Wayzz
Wayzz, who is bound to the Turtle Miraculous bracelet, is the kwami of Protection. He is able to exemplify his power "Shell-ter", with the help of which the holder of the aforementioned Miraculous is allowed to activate a green force field.
Wayzz used to stay with Master Fu as his kwami collaborator previously. However, he is soon loaned out to Nino to encourage his changeover into Carapace.
Also, an episode titled "Heart Hunter" shows how Master Fu wields the Turtle Miraculous to alter into Jade Turtle himself.
42. Nooroo
This ultimate kwami of Transmission is bound to the Butterfly Miraculous, which happens to be a brooch.
Nooroo's power is what we have been speaking of throughout this article. It manifests as "Akumatization", therefore, allowing the one who wields it to modify people into superhuman-like individuals.
This is carried out with the help of magically charged butterflies called "akumas". Since the beginning of the animated series, Nooroo is shown to have enabled Gabriel to change into Hawk Moth as the latter exploits his newfound strengths to carry out evil activities.
However, the catch here is that Nooroo is attending to Gabriel's needs through force rather than his willingness to aid Gabriel in his nasty endeavors.
43. Trixx
Trixx is bound to the Fox Miraculous, which is a necklace. He is the kwami of Illusion and his special power unfolds as "Mirage".
It is the power that allows the Miraculous holder to form lifelike visions that disband if they are about to be poked or touched.
Having said that, Alya is often seen getting both Trixx and his Miraculous loaned. This is to permit her to alter into Rena Rouge.
However, Trixx and his Miraculous were perpetually given to Alya following the events that transpired in the episode "Optigami".
Later in the episode "Gang of Secrets", it is also shown that Trixx's power can create outstanding illusions when used without a holder.
44. Pollen
Pollen is the kwami of Subjection who is linked to the Bee Miraculous - a hair comb.
Her power projects itself as "Venom" and authorizes the user to disable his or her opponents completely.
Pollen, who had encouraged Chloé to modify into Queen Bee, was soon deemed both unworthy and untrustworthy after she defected to Hawk Moth.
She is also loaned to Chloé's half-sister Zoé, therefore, authorizing her to evolve into Vesperia.
What is interesting about Pollen is the fact that even though for a brief stint, she also joined forces with the Ladybug Miraculous and enabled Marinette to convert into Lady Bee.
45. Duusu
Duusu, the kwami of Sentiment, is bound to the remarkable Peacock Miraculous, which is basically symbolized by a brooch.
His power unfurls as "Amokization", allowing the holder of the Miraculous to produce creatures known as "sentimonsters".
That said, these creatures come to take shape with the help of magically charged feathers known as "amoks".
Since the Peacock Miraculous had unfortunately been wrecked, Duusu is often seen to be in two moods.
While he comes across as jolly at times, he is also often sad. However, the " chaos in his head" is brought to a halt after the Peacock Miraculous is mended.
Nathalie takes Duusu's assistance to alter into Mayura in the episode titled "Mayura". The episode "Feast" also lets the viewers know that even Master Fu had once misused the Peacock Miraculous; an action that resulted in the inception of a sentimonster that not only demolished the Order of the Guardians but also led to the Butterfly and Peacock Miraculouses as well as the Miraculous Spellbook being misplaced.
The episode named "Truth" follows Gabriel and how he connects the Peacock Miraculous with the Butterfly Miraculous to turn into Shadow Moth.
46. Mullo
Mullo is the kwami of Multiplication who is connected to the Mouse Miraculous - a notable pendant necklace.
Mullo, who is presently residing with Marinette Dupain-Cheng, allows her power to manifest as Multitude.
This permits the user to not only diminish in size but also create multiple copies of themselves.
When the situation demands, Mullo becomes hyperactive and helps Mylène with her ultimate transformation into Polymouse.
Having said that, what is fascinating to note here is the fact that Mullo has also been temporarily utilized by Marinette as well.
This was to help her convert into Multimouse, and subsequently, unite with the Fox, Cat, and Ladybug Miraculouses.
This, in turn, and obviously, supported Marinette in revamping into Multifox, Multinoir, and Multibug, respectively.
47. Roaar
Roaar might just be 10 centimeters tall, but she is the kwami of Exaltation. She is connected to the Tiger Miraculous which is unsurprisingly illustrated by a panjas bracelet.
Her magnetic power manifests itself as Clout. It is essentially a power that provides the user with a punch so powerful that it could send the receiver flying.
Roaar, who is powerful and optimistic herself, believes that her Miraculous should not only be held by someone kind, but also who is unafraid to raise their voice when they need to.
That said, she encourages Juleka to alter into Purple Tigress.
48. Fluff
Fluff is happy-go-lucky and ever so inquisitive and, of course, the kwami of Evolution. She is bound to the Rabbit Miraculous which is symbolized by a pocket watch.
Fluff, who somehow manages to carry objects that are bigger and bulkier than her tiny self, allows her power to manifest as Burrow.
Burrow is a unique power that enables the holder to form an opening that can allow them to travel through time.
It is seen that Fluff helps Alix's future self to revamp into a rabbit-themed superhero named Bunnyx.
49. Longg
Longg is the kwami of Perfection who is tied to the Dragon Miraculous - a beaded choker.
He becomes temporarily active to help Kagami Tsurugi transform into Ryuko. Even though Longg is a bit formal yet articulate in his approach and refers to Kagami as "young lady", he is considerate enough to explain to her the powers that she is granted.
That said, Longg's power manifests as elemental shapeshifting. This is such an unusual and unique power that permits the holder to change into water, wind, and lightning effectively.
Longg, who was also united with the Ladybug Miraculous for a short time, enabled Marinette to alter into Dragon Bug.
50. Sass
Sass is connected to the Snake Miraculous, which happens to be an ouroboros bracelet, and is the kwami of the Intuition.
He is quite sophisticated and charming which makes him the defacto administrator of the sought-after Miracle Box.
His power and energy manifest as Second Chance. Second Chance gives the holder the strength to travel back to a formerly marked point in time.
Sass, who also facilitated Luka's transformation into Viperion, was also briefly borrowed by Adrien Agreste to help him convert into Aspik.