»
Top 22 Most Popular Encanto Characters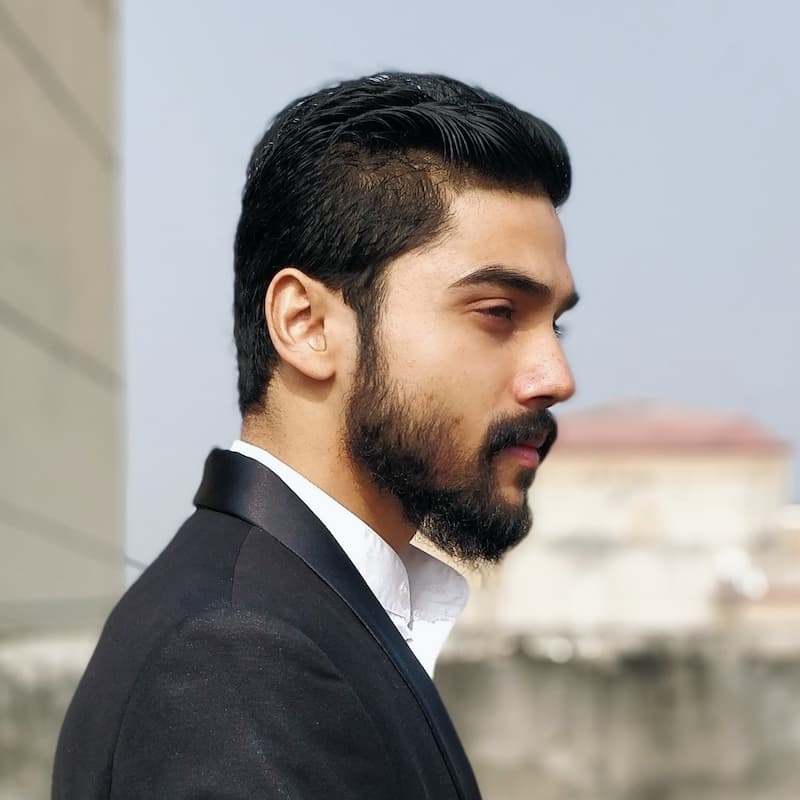 Shivam-Updated Jan 23, 2023
---
Most of us believe that our favorite character in any motion picture or television series tells us a lot about our own personalities.
That is perhaps why we end up resonating with some characters more than most of the others. That being said, there is no denying that Disney has bankrolled some of the finest animated features of all time.
And, with the release of 'Encanto' in 2021, they were able to consolidate their position in the space. The family-based magical movie received a tremendous amount of appreciation from viewers of different age groups.
In fact, some adults were heard confessing that the soundtrack of the title became a part of their daily routine following its release.
So, we are going to introduce our readers to the most popular characters in this computer-animated musical fantasy film.
We can vouch for the fact that some of them will even inspire you to become better individuals as you continue to evolve in life.
But, before we jump on to the characters, it would only be fair to cite that this exciting project about an affectionate magical family won the award for Best Animated Feature at the 2022 Oscars.
Now, get ready to step into a small community in Colombia where the Madrigal family members utilize their special gifts to help their neighbors in whatever way they can.
1. Mirabel Madrigal
Mirabel is the only member of the Madrigal family who does not possess any power. This most certainly makes her feel like an outsider even around her own people.
While she truly adores her family, she does feel a bit disappointed about the fact that she is not as driven by power as the people that she loves.
Therefore, Mirabel's journey of self-discovery makes her a character that one would love to cheer for. In addition, she has a terrific sense of humor which helps her have some of the funniest sequences in the feature film.
Like most of us in this rather complicated and impassive world, Mirabel spends a lot of time trying to find acceptance; something that makes her not only the most popular but also the best character of 'Encanto'.
2. Bruno Madrigal
Mirabel's uncle, Bruno, is not only the most enigmatic character of this acclaimed animated feature but he is also one of the funniest characters created by Disney in the recent past.
Even though he was believed to have run away, the viewers soon discover that Bruno had been living in the walls of Casita all this while.
Since he was only surrounded by rats during his time within the walls, he goes on to demonstrate some truly peculiar habits.
As bizarre as Bruno may come across to you, be certain of the fact that he is actually a kind individual who can exceed expectations if and when he wishes to.
Later in 'Encanto', it is revealed that he was more than willing to sacrifice a good few years of his life since he did not want his prophecies to be used against either Mirabel or any other member of his family.
Oh, yes, we sure do hope that we had some traits of Bruno incorporated into our respective real-world personalities.
3. Luisa Madrigal
Luisa, who is the middle child of Julieta and Agustín Madrigal, is a bodybuilder who is portrayed as the "rock" of the family.
Since she is tremendously strong physically, one automatically assumes that she must be the strongest of all individuals. However, that is simply not the case here as it is later revealed that she has to put up with all the unnecessary pressure that the family puts on her merely because of her appearance.
The people around her are so dependent on her power that it makes Luisa feel that she may have been a worthless individual had it not been for her potent gift.
While this vulnerability makes her an amazingly relatable and solid character, it also goes on to say a lot about how there is always going to be a distinction between moral and physical strength.
Needless to mention, we would have loved to see this compelling character get more screen time.
4. Antonio Madrigal
Antonio, who is the youngest son of Pepa and Félix Madrigal, is the latest member of the Madrigal clan to get a gift.
He is Mirabel's young cousin who also happens to share a room with her. Not only does he look up to her but he also has the utmost love and respect for her.
Since Antonio is an innocent and good-natured kid, he gets a rather endearing gift; one that allows him to communicate with animals.
His youthful innocence and vulnerability can be seen when he insists Mirabel to hold his hand during the coveted gift ceremony.
While Antonio may not be the deepest of characters in 'Encanto', he certainly adds a certain amount of sweetness to the film.
5. Dolores Madrigal
The gift of enhanced hearing is a gift that most of us would like to own. However, not all of us are as fortunate as Pepa's daughter Dolores.
Dolores Madrigal, who has been blessed with the unmatched ability to hear everything that everyone in the house and town has to say, is a soft-spoken person.
Therefore, her one-liners come across as far more wittier than they are supposed to be. Having said that, her power to hear the farthest of things ends up making her the go-to source for all the scuttlebutt and information.
Be that as it may, the viewers can notice Dolores getting visibly tired of living on the sidelines. So, it's rather pleasing to watch her chase romance towards the end of the movie.
6. Julieta Madrigal
Like most mothers on the planet, Julieta Madrigal is also someone who is draped in compassion and kindness. While she is always seen hoping for the best and looking out for others, she also uses her stupendous magical abilities to prepare food that can go on to cure people's ailments.
Julieta does her best to be there for her daughter Mirabel, who often feels that she has got less than what she deserves.
However, not only does she ensure that her daughter doesn't feel left out but she also stands up to Abuela Alma whenever the latter is seen being critical of the "powerless" Mirabel.
Even though Julieta does not share a lot of screen space in the movie, she makes her presence felt courtesy of her giving nature and additional power to empathize with those around her.
7. Isabela Madrigal
The eldest daughter of Agustin and Julieta Madrigal, Isabela is the beloved child of the family, who is often described as "Señorita Perfecta" by her youngest sister.
She has the power that most people who love flowers would love to be in possession of. She can make flowers bloom wherever she goes; an ability that consolidates her image of being the personification of perfection.
However, the power that fetches Isabela a great amount of attention also causes Mirabel to resent her. Be that as it may, this facade of perfection that Isabela carries can come across as off-putting at times.
Nevertheless, once she admits how she truly feels and relinquishes the so-called need to be perfect, she becomes far more considerate and likable than she was at the beginning.
8. Agustín Madrigal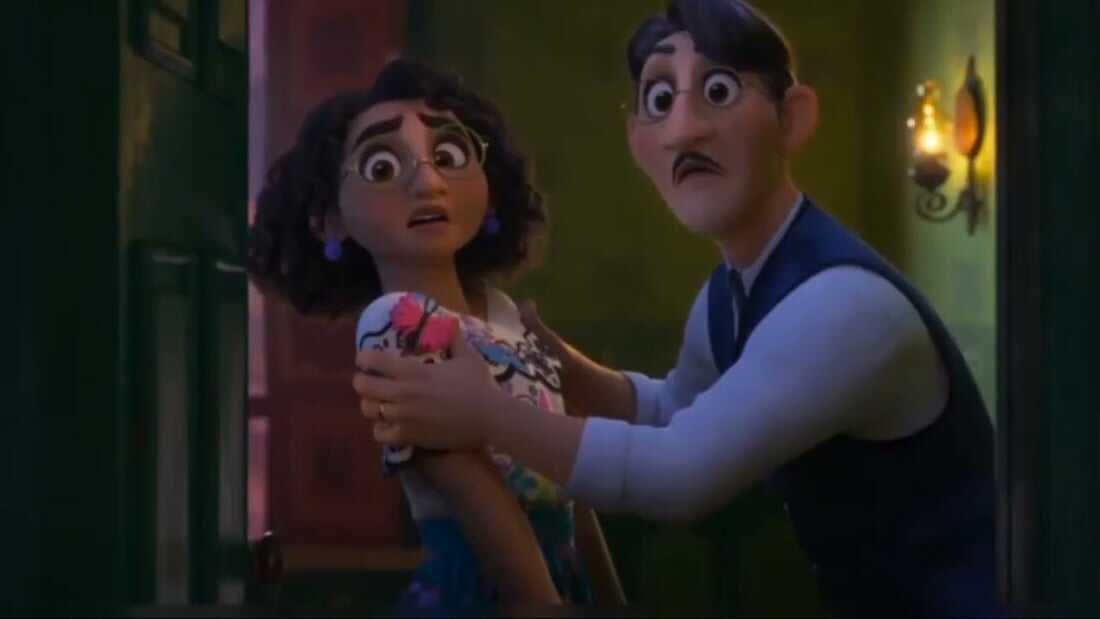 A significant supporting character in the animated feature, Agustín Madrigal is Mirabel's father, who is probably goofier than most fathers that you'd come across in the real world.
Since he has been married into the Madrigal family, he is not really in possession of a gift. However, he owns the priceless gift of understanding; one that not only allows him to be comfortable with who he is but also prevents him from envying others.
One of the funnier sequences in 'Encanto' shows Agustín continuing to swell after getting stung by bees. Having said that, Agustín is a kind and compassionate individual who identifies with Mirabel's struggles and tries to be there for her whenever she needs him.
9. Pepa Madrigal
One of the major characters in the movie, Pepa Madrigal is the middle child of Alma and Pedro Madrigal.
She has been granted the gift of controlling the weather through her emotions. Often described as emotional and dramatic, her power allows her to cause rain, wind, or sunshine unintentionally as her feelings continue to alter with change in the circumstances around her.
Since Pepa is duly aware of the gift she possesses, she tries her very best to stay calm and composed at all times.
However, like most of us in the real world, she barely gets to succeed. While her gift provides 'Encanto' with several fun sequences, the rapport that she shares with the fun-loving Félix is also a delight to catch.
However, the character is not always seen on the screen and, therefore, lacks the required depth in its overall development.
10. Camilo Madrigal
One of the wittiest characters in 'Encanto', Camilo is the middle child of Pepa and Félix Madrigal. Called the "theatre kid" of the family, he possesses the power of shapeshifting into any person that he wants.
His often unpredictable humor helps him connect with not only the people around him but also with the viewers who are watching him on screen.
Moreover, what separates him from the rest of the cast members is that he is very supportive of his mother when she is battling anxiety issues.
However, since he can change personalities in the true sense of the word, he also faces obvious identity issues from time to time.
11. Abuela Alma
A deuteragonist in 'Encanto', Abuela Alma is the head of the Madrigal clan who worships the Miracle Candle, which is credited with giving otherworldly powers to the members of her family.
In fact, her cry for a miracle following the death of Abuelo Pedro causes the magic candle to appear in the first place.
Be that as it may, in order to do her best to protect the magic candle, she even ends up hurting both Bruno and Mirabel in the process; thus, losing sight of the real treasure which is family itself.
Even though her intentions are usually clean, Abuela Alma can come across as someone who has a tough attitude and is difficult to please.
Add to that the fact that she can even be seen using harsh words from time to time. However, the viewers find her getting a tad likable towards the end of the film when she is ultimately redeemed.
12. Félix Madrigal
Félix, who is the husband of Pepa Madrigal and the father of Dolores, Camilo, and Antonio, is always seen trying to care for his rather temperamental wife and her weather-altering emotions.
A cheerful and cool character, he is one person who could be a role model to husbands across the globe. However, he does not approve of the fact that Abuela attempts to control Pepa in order to force perfection.
Also, just like Agustín, the carefree Félix is married into the family and, therefore, does not hold any magical power of his own.
13. Pedro Madrigal
This minor character from 'Encanto' was the late patriarch of the Madrigal family and the husband of Alma Madrigal.
The viewers catch a glimpse of Pedro at the beginning of the motion picture as he is seen sacrificing his life to a band of merciless soldiers.
His ultimate sacrifice not only ends up saving his loving family but also ascertains that its members are provided with specified magical powers.
While Pedro's past prior to his wedding to Alma is not known, what is, however, known is that his wife continues to remain loyal to him even after his untimely death.
14. Casa Madrigal
The Casa Madrigal, which is also referred to as Casita, is the most important location in the film. It is a house that was gifted to the Madrigal family by a magical candle.
Practically a character itself, the house embodies a lot many human traits. Not only does it seem to have its favorites but it also carries a personality that aligns with that of the people inhabiting it.
Needless to say, the house seems happy when the family members are living in unity. However, it is easy to witness the cracks in its walls if there is a disagreement among family members.
Towards the end of 'Encanto', one feels that Casita cares deeply about the family members and puts their needs before anything else.
15. Mariano Guzmán
Mariano Guzmán, who is yet another minor 'Encanto' character to make it to our list, is Isabela's former fiancé and, at present, a boyfriend to Dolores.
This tanned muscular man with hazel-colored eyes is known for his generous behavior. Besides being empathetic towards people, he is also very forgiving; something that is more than visible when he stays calm even after Isabela ends up breaking his nose twice.
While he had fallen for Isabela in the past courtesy of her 'perfection' facade, he did end up admiring Dolores more after having chanced upon her.
That said, what is truly admirable about Mariano is the fact that he does not shy away from putting the immense love that he has in his heart on full display when he wishes to.
16. Señora Guzmán
Señora Guzmán, the elderly woman with black and grey hair, is the loving mother of Mariano. She is, of course, also one of the residents of the town.
As a mother, she was too excited about her son's supposed wedding to Isabela. However, as we now know, the marriage ceremony was not able to take place.
Be that as it may, it is not known for sure if Señora Guzmán was upset when she found out that her son has now started going out with Dolores.
17. Osvaldo Orozco Ortiz
This short Colombian man with brown hair, brown eyes, and a mustache can be seen approaching Mirabel Madrigal with a special delivery.
Since she is the only Madrigal child with no special power, Osvaldo gives her a basket full of party hats, paper weathervanes, pots, candy, clappers, and a lot of other stuff.
This perhaps makes her feel special at that moment. Osvaldo's niceness can also be glimpsed when he tries to help the Madrigal family reconstruct their house after it was demolished.
18. Señora Ozma
Just like Señora Guzmán, Señora Ozma is an old woman who is one of the residents of the town.
The light-skinned lady can be seen tying her grey hair into a low bun. Since she is old, one can see that she has gotten really dependent on the others around her.
This can be witnessed when she asks Luisa to reroute an entire river for her.
19. Old Arturo
Old Arturo is a harmless man who has brown skin, brown eyes, and black hair. He is among the residents of the town as well.
Although Old Arturo does not have much to do in the animated feature film, one can catch hold of him when he visits Casita to speak with Abuela Alma.
He tells her that she needs to interact with the townspeople and notify them that the magic isn't fading. Old Arturo can be seen wearing a yellow and orange ruana and brown pants.
20. Chispi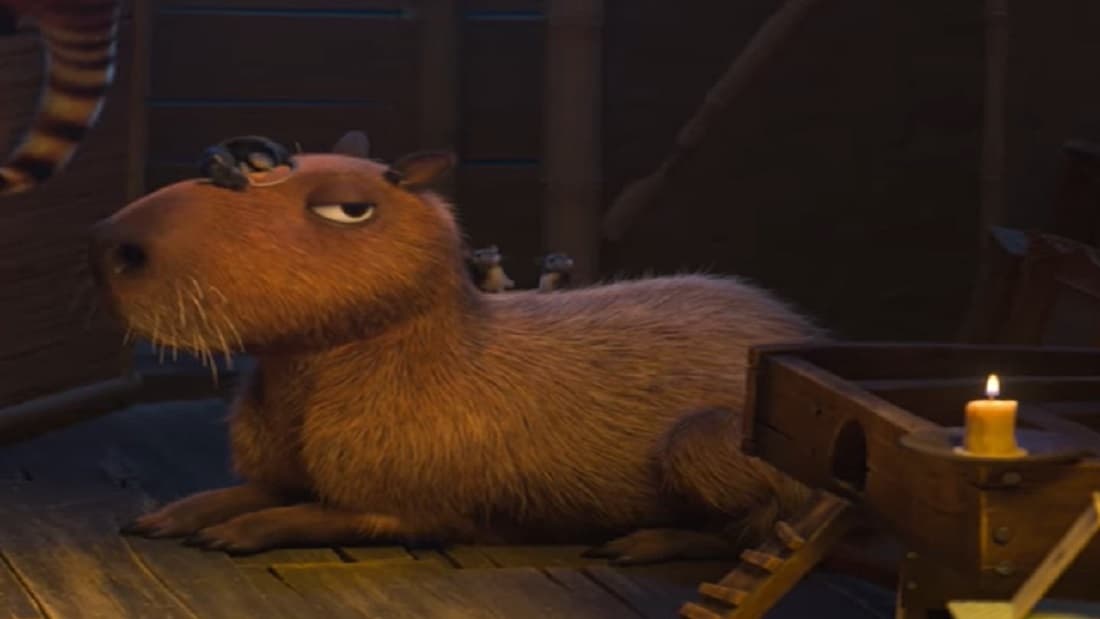 This minor character from the film is a capybara who is one of the few pets that Antonio Madrigal has in his room.
After Antonio received the gift of being able to speak to animals, Chispi became one of his very first animal companions.
Chispi, who has brown fur and dark brown paws, is as chill as they come. One can find this out when they try to move her from the position that she is in at that moment.
21. Pico
Pico is yet another animal friend of Antonio Madrigal. He is a cheeky keel-billed toucan who has the tendency to act like a leader at times.
This was seen when he went on to invite the rest of the film's wildlife into the Madrigal family.
For those who do not know, Pico means "beak" in Spanish, which perhaps explains why a toucan would be named so.
22. Parce
Who would not love to have a jaguar for a companion? Well, make way for Parce; yet another animal who becomes a decent companion to Antonio Madrigal after he receives the present of being able to talk to animals.
Antonio can even be seen happily riding on the back of the jaguar across a rainforest-themed room in one of the sequences in 'Encanto'.