»
Top 50 Best Teacher Movies Of All Time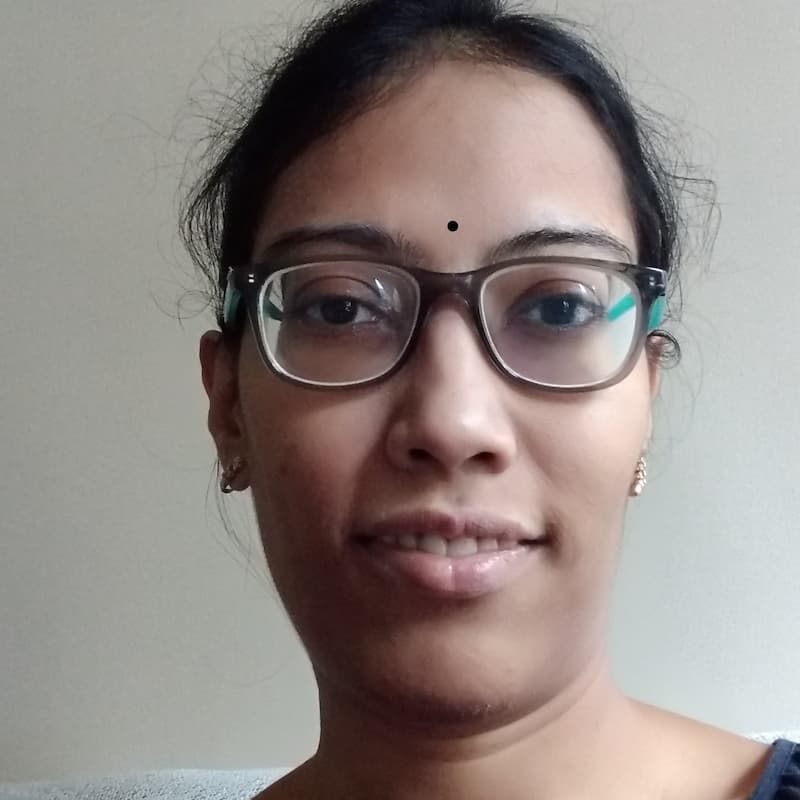 Aishwarya-Updated Jan 19, 2023
---
Teachers are windows into a world of knowledge, education, and a bright future. A teacher is considered equivalent to a father or even god in Eastern cultures.
After assigning a such high value to the profession of teaching, it is essential for teachers to be miracle workers.
In most cases, they do miracles when they can encourage difficult students to work hard, or give hope to bright and promising students to move forward.
There are many ways for a teacher to work their magic. It can be through music, poetry, discipline, or by being there for the students in their hour of need.
In this list, we will look at some of the amazing, funny, inspiring, true, and fictional stories of teachers who have moved us with their hard work and dedication.
Check out this list of the top 50 greatest teacher movies that ENTOIN has compiled for you. If there is any popular teacher film that we missed, feel free to drop us a message.
50. School of Life (2005)
School of Life is a TV movie about the life of a teacher and how he impacts his class.
The film is a comedy-drama starring Ryan Reynolds and David Paymer as two feuding teachers. The movie was met with good and positive reviews from most critics.
Mr. Warner is a biology teacher who needs to keep his father's record of 23 consecutive teachers of the year awards alive.
However, he is not up to the task, and to make matters worse, he has competition from a young and seemingly perfect replacement teacher.
This new teacher makes all the teachers, students, and the principal see the best in them. In the end, who wins and what they win is the best part of the movie.
49. Dangerous Minds (1995)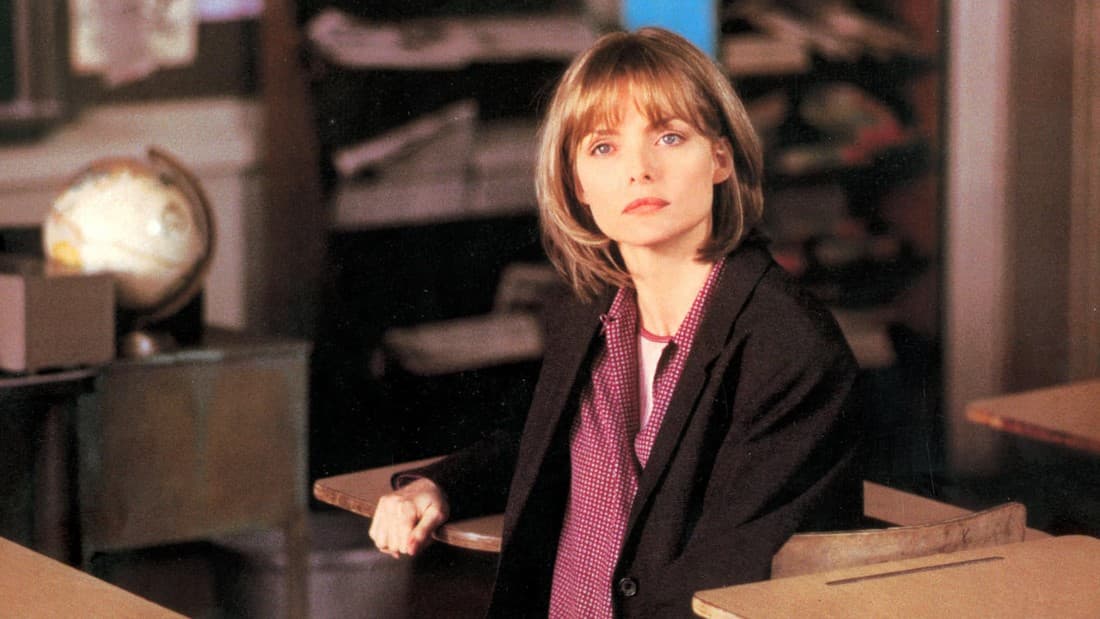 Dangerous Minds is a drama based on the autobiography of retired U. S. Marine LouAnne Johnson, who wrote My Posse Don't Do Homework.
The film stars Michelle Pfieffer as the retired marine Johnson. Johnson is offered the job as an English teacher at a high school in a tough multiracial high school.
The place is fraught with gang wars, teenagers from low-income families, drug pushing, etc. The teacher changes the attitude of the students with a caring hand and her teaching that suits their attitude.
Michelle Pfeiffer was pregnant while filming the movie, so through most of the movie, she is shown in bulky clothing or carrying large objects that hide her physique.
48. Mona Lisa Smile (2003)
Mona Lisa Smile is a film set in the 1950s at Wellesley College. The film is about a professor who encourages her students, for the first time, to be independent of inane social boundaries.
However, this ruse fell apart when the alumna of Wellesley claimed historic inaccuracy. Katherine Ann Watson is an art history professor who takes up the post at Wellesley College, hoping to shape future women.
However, at the college, she sees that it is nothing more than a finishing school that encourages women to be good housewives.
As her teachings do not align with the social norms of the day, Prof. Watson faces backlash from the college board and the student body.
Yet, she perseveres and manages to change the mindset of her batch.
47. The Kindergarten Teacher (2018)
The Kindergarten Teacher is a drama that was inspired by an Israeli film of the same name made in 2014.
The film uses the poetry of Kaveh Akbar and Ocean Vuong during poetry recitals. Lisa is a kindergarten teacher who loves poetry but has an unfulfilling life.
She enjoys teaching children, but she is not happy with her life. One day, she hears one of her students recite poetry that is beyond his age.
She learns that he regularly recites poems that are disregarded by everyone. She decides to take matters into her own hands to encourage the prodigy, but things spiral out of control, and her dedication leads to kidnapping.
46. The History Boys (2006)
The History Boys is a comedy film inspired by a British play. The play won an Olivier award in 2005 and a Tony Award in 2006 when it was presented on the West End and Broadway.
The original director of the play was hired to direct the film along with the cast. The film tells us about a batch of gifted high school students who have the capacity to enter any of the topmost and most prestigious institutes in the country.
Yet, they seem to lack the needed motivation. Despite the best teachers, the students refuse to improve, so the principal brings in an unconventional teacher to fill the creative gap, and this helps both the students and the teaching staff.
45. Music of the Heart (1999)
Music of the Heart is an inspirational biography made by Wes Craven. The film is a biography based on a documentary film about the work of Roberta Guaspari.
Roberta Guaspari is a recent divorcee with two sons, and in a bid to restart her life, she takes up the job as a replacement violin teacher.
Despite her lack of teaching experience, with sheer hard work and dedication, Guaspari encourages her students and their parents to learn violin.
As her work is bearing fruit, the funding for music studies is canceled so she has to fight the system to continue the program and show its benefits.
This is the only Wes Craven movie that deviates from the horror or thriller genre and is his only movie to get Oscar nominations.
44. The Emperor's Club (2002)
The Emperor's Club is a film about a Classics professor's strength of character and his teachings that inspire future emperors.
The movie is based on the short story The Palace Thief by Ethan Canin. Mr. Hundert is a professor at a prestigious prep school for boys.
He is an honorable man with high ideals and integrity. One of his students, the son of a US Senator, is a difficult student.
Mr. Hundert invests his time and effort to change and teach the child some character, but it is all for naught as he remains an incorrigible cheater.
The character of Mr. Hundert was modeled after a classical history teacher, Robert Nowe, who taught at the Town School for Boys in San Francisco.
43. Matilda (1996)
Matilda is a film based on the children's book of the same name by Roald Dahl. The story is a fantasy about little Matilda, who develops psycho-kinetic powers and uses them to solve all her troubles in life.
Matilda Wormwood is a neglected five-year-old child who joins an elementary school. She meets Miss Honey and her classmates to form a strong bond with them.
The principal, Mrs. Trunchbull, is evil and abuses her authority to punish children. When Matilda recognizes her power of telekinesis, she uses it to rescue her friends and vanquish Mrs. Trunchbull.
During the filming, Mara Wilson, who plays Matilda lost her mother to cancer. While her mother was undergoing treatment, she would stay with Danny DeVito and Rhea Perlman under their care.
42. Phoebe in Wonderland (2008)
Phoebe in Wonderland is a drama written and directed by Daniel Barnz. The script was ready for many years before it was picked up by producers.
It is a story about the struggles of a child who cannot understand the logic and reasoning of the world around her.
Phoebe Lichten is a nine-year-old, who has trouble with bullies, rules, and social interaction. While at home, Phoebe and her sister are free to express themselves, her school life is the opposite.
It is discovered that she suffers from Tourette Syndrome and severe OCD. Finally, her drama teacher is able to get through to Phoebe and help her.
The reviews of the film were mixed, and the cast and performances were praised but the direction was not on par.
41. School of Rock (2003)
School of Rock is a Richard Linklater movie written by Mike White. The movie is about a class of musically gifted children from a prep school.
The music for the film was a hit, and School of Rock became one of the highest-grossing music-themed films.
Dewey Finn is a failed guitarist from a rock band, and he answers a call for a substitute teacher on behalf of his friend Ned Schneebly.
After he joins the prep school and meets his class, he is mesmerized by their musical talent. Finn immediately enrolls the class in a competition called Battle of The Bands, making them his rock band.
Jack Black is known for his musical talent and has his own comedy rock band. He created nicknames for all the members of his band by himself.
40. The Teacher (2016)
The Teacher is a Slovakian black comedy by the name Učiteľka. The film takes a look at what happens when the teacher is not a positive role model or a force of good in the life of the students and their parents.
The film is set in Czechoslovakia, and Mária Drazdechová is a newly appointed teacher in a suburban school. She was appointed due to her political influence, and Drazdechová abused her power to the fullest.
She bullies the students based on their family background, and the school management cannot do anything about it. That is until a student commits suicide due to her bullying.
It is time to stand up for the students, and the principal is ready, but will the political fear of the communist party hold them back?
And how long can they keep her away?
39. Election (1999)
Election is a black comedy directed by Alexander Payne. The film is based on the novel of the same name written by Tom Perrotta.
The movie was met with critical acclaim for its dark humor, witty plot, dialogue, and overall great performances. Jim McAllister is a popular social studies teacher at a high school.
In his class, he hates the over-achieving and zealous student, Tracy, who is running for student body president. In a bid to sabotage her campaign, he pushes a popular football jock to run for the post.
This inadvertently makes him the target of Tracy, who has many tricks up her sleeve. The film was nominated for an Oscar for Best Adapted Screenplay.
The film was shot in an actual school, the Papillion-La Vista Senior High School, and the students were having classes during the period of filming.
38. Pay It Forward (2000)
Pay It Forward is a drama loosely based on the novel of the same name by Catherine Ryan Hyde.
The film received mixed reviews for its concept of kicking off a social revolution from a school project. Trevor McKinney is a sweet and conscientious 11-year-old.
His new social studies teacher gives the class a project to start a small social gesture that will create a big impact on society.
For this project, McKinney thinks of the concept of 'Pay it forward.' Instead of paying back for any kindness or help, he suggests that we help three strangers and ask them to do more kind deeds.
During the filming of the movie, Haley Joel Osment, who plays Trevor, celebrated his birthday on the same day as his character in the film.
37. Up the Down Staircase (1967)
Up the Down Staircase is a film that is based on the novel of the same name by Bel Kaufman.
It has an award-winning cast and crew with Robert Mulligan as director and Oscar-winning Sandy Dennis and Eileen Heckart as the teachers.
Sylvia Barrett is a young teacher who takes up her new job as a literature teacher in an overcrowded New York City school.
There is a wide range of logistic problems like lack of books, teaching equipment, overcrowded classes, etc. The students are no better, with one student being suicidal and another being abused by her father.
Through all these troubles, Sylvia Barrett tries to calmly and tolerantly manage her class against the expectation of her fellow teachers.
36. Conrack (1974)
Conrack is an autobiographical tale about the experiences of a young school teacher, Paul Conroy, at the isolated Daufuskie Island.
The film cast had a twenty-year reunion where Jon Voight was happy and surprised to learn that three of the actors became teachers in real-life.
Paul Conroy was born and brought up in South Carolina and became a teacher there. He was assigned to teach at an isolated and backward school on Daufuskie Island.
Conroy is shocked to learn about the level of backwardness of the black community on the island. They are unaware of basic language skills or any modern comforts like TV, music, sports, etc.
Conroy goes against the school administration to teach his students basic skills like brushing their teeth, personal hygiene, movies, baseball, swimming, etc.
35. Stand and Deliver (1988)
Stand and Deliver is a biographical movie that was based on the turnaround made by a Hispanic school that was ready to be decertified.
The film is about the efforts of the teacher Jaime Escalante from Garfield High School in East Los Angeles.
Jaime Escalante is an engineer who discovers his passion for teaching after he comes across a high school ready to be decertified.
He finds the students embroiled in gang wars and other nefarious activities. Determined to turn things around, he engages the students with innovative teaching methods, discipline, and humor.
He wins them over and helps them set better expectations for the future. Eventually, Escalante manages to coach the students to pass an Advanced Math class that stuns the administration.
They were convinced that cheating occurred and made the class take a retest, which they passed again.
34. Finding Forrester (2000)
Finding Forrester is a drama directed by Gus Van Sant with a story from Mike Rich. The story is about an aging author, who is living life as a recluse with only a young black writer for the company.
Jamal Wallace is a young black kid who grew up in an underprivileged neighborhood. Yet, he manages to earn a prestigious scholarship for a literature course.
While he is playing ball with his friends, Wallace meets the reclusive author Forrester who is living in isolation.
They both become friends, and Forrester agrees to mentor him. However, Wallace's professor at school does not take kindly to the rapid progress in his work and suspects foul play.
The role of Sean Connery was rumored to be based on the life of J. D. Salinger, who was a famous recluse.
33. Half Nelson (2006)
Half Nelson is a drama directed and co-written by Ryan Fleck. They had made a short film with the same story before they decided to make a feature-length film with the story.
Ryan Gosling was nominated for an Academy Award for his role as Dan Dunne. Dan Dunne is a history teacher at an inner-city high school in New York City.
He also teaches basketball to an all-girls team. He is well-loved by his students for his unusual style of teaching history, but his personal life is in shambles.
He is a drug addict who cannot shake off his habit of illicit drugs. He feels that they are the only respite in his otherwise chaotic life.
The film title, Half Nelson, is not based on a character's name but rather a type of wrestling hold where one arm goes under the opponent's arm from behind to the back of the neck.
32. The Man Who Knew Infinity (2015)
The Man Who Knew Infinity is a biographical tale about the life of the Indian mathematician Srinivasa Ramanujan. The film is based on the biography of the same name by Robert Kanigel.
The film takes a look at the brilliant and gifted mathematician Ramanujan who is selected to study at the prestigious institute of Cambridge.
The film chronicles his struggle with cultural change and his relationship with his mentor G. H. Hardy. He lives under dismal conditions, which leads to his poor health and his untimely death.
Most of the dialogue of G. H. Hardy in the monologue and in his eulogy was used from the writings of Hardy himself.
They were his own words and thoughts.
31. Precious (2009)
Precious is a drama directed by Lee Daniels. It is based on the novel Push by Sapphire. The film received considerable critical acclaim for the adapted screenplay, direction, acting performances, etc. from Academy Awards and viewers.
It won two Oscars for Mo'Nique and Geoffrey Fletcher. Precious is a 16-year-old black girl who is pregnant and overweight.
She is burdened by a mountain of personal problems due to her abusive mother and father. To help her get an education, her school principal sends her to an Alternative school program despite her mother's objection.
With the help of her new teacher, Ms. Blu Rain, and a social worker Ms. Weiss, Precious fights back and gets her life in order.
The film earned Mo'Nique an Academy Award as well as a Hollywood blacklisting. She did not receive many film or television roles due to being unfairly labeled as difficult.
30. The Corn Is Green (1945)
The Corn Is Green is an American drama based on a play of the same name by Emlyn Williams.
The film is set in the Welsh coal mining region in 1895, when miners' lives were hard, unsafe, and riddled with illiteracy, poverty, and hardships.
L. C. Moffatt is an Englishwoman who dreams of bringing education to poor coal miners. Despite stiff opposition from the town squire and the villagers themselves, Moffatt manages to encourage a bully, Morgan, into taking up education.
Morgan turns out to be a bright prodigy, and his success could encourage other children to study. All of Moffatt's hard work is payback when Morgan wins a scholarship to Oxford University.
The story is about the relationship between Emlyn Williams and his schoolmistress Miss Cooke.
29. The Blackboard (2000)
The Blackboard is an Iranian film shot entirely in Kurdish. It was co-written and directed by Samira Makhmalbaf and Mohsen Makhmalbaf.
The movie is an international production between Iran, Italy, and Japan. The film follows the situation during the Iran-Iraq war when Saddam Hussein used chemical bombs.
Many Kurdish people were displaced and became homeless. They were trying to escape the armies, bombing, and in this melee, there were teachers with blackboards on their backs who tried to continue teaching children while on the run.
It is a poignant look at the realities of war and the continuation of life.
28. Mr. Holland's Opus (1995)
Mr. Holland's Opus is an inspiring tale of a young musician and composer who takes up a job as a music teacher so that his family does not suffer till he succeeds as a composer.
The film was nominated for multiple awards for screenplay and acting at the Golden Globes and the Oscars. Mr. Holland becomes a music teacher and plans to compose music in his spare time. However, as he starts to teach, he gets more involved in teaching and his students.
His own dream of composing takes a backseat while prioritizing his students. Unfortunately, budget cuts cause the school music program to be discontinued, and he loses his job.
On the last day, he recognizes the impact he has on his students. In the film, all the deaf characters are played by deaf actors.
27. The Class (2008)
The Class is a French film titled Entre Les Murs. It is based on the semi-autobiographical novel of the same name by François Bégaudeau.
He also stars in the film as the teacher. The film follows the struggles of French language and literature teacher François Marin who joins a high school in Paris.
He takes us through the work that teachers put in to ensure their students achieve the best result to the best of their abilities.
There will always be problem students who will test Marin's limits, and we get to see how he handles them, sometimes well and sometimes poorly.
It is a learning experience for everyone. The film was unanimously judged as the winner of the Palme d'Or at the Cannes Film Festival in 2008.
The film was also nominated for an Academy Award for Best Foreign Language Film.
26. A Smile as Big as the Moon (2012)
A Smile as Big as the Moon is a Hallmark Hall of fame movie that is based on the true events based on the memoir of Mike Kersjes and Joe Layden.
The film depicts the efforts of a special education teacher who succeeds in taking his special needs students to the space camp at NASA.
Attending the space camp at NASA is a dream reserved for advanced math and physics students. When the special education teacher, Mike Kersjes, hears his students envision this dream, he decides to try his best to make it come true.
Although most of them suffer from issues like Downs syndrome, autism, and other learning disabilities, he trains them to make the dream real.
25. Beyond the Blackboard (2011)
Beyond the Blackboard is a Hallmark Hall of Fame movie made for TV. The movie is based on the memoir of Stacey Bess called Nobody Don't Love Nobody.
Stacey Bess recently graduated from college and decides to take up the herculean task of educating homeless children. She converts an abandoned classroom in the homeless shelter into a makeshift classroom.
She has to overcome prejudice and misconceptions to find success but finally manages. The film was broadcast on television, and in its epilogue, we hear from the original Stacey Bess, who speaks about the importance of education in homeless shelters.
24. The Ron Clark Story (2006)
The Ron Clark Story is a television movie that depicts the work of real-life educator Ron Clark. The film was released directly on television and aired on the TNT channel.
It stars Matthew Perry as Ron Clark, who earned a Golden Globe nomination for his work. Ron Clark is a well-respected teacher in his hometown in North Carolina.
His elementary school job is fulfilling as his students and fellow staff love and respect his work. However, Clark feels that his effort is more needed in the rough inner-city schools in New York, and he moves there.
Initially, Clark has to make a lot of effort to connect with his students and gain their trust. His efforts were often canceled out by outside influences but he persevered.
23. Blackboard Jungle (1955)
Blackboard Jungle is a social drama based on the 1954 novel of the same name by Evan Hunter. The film has a stellar cast of would-be Oscar winners who come together as a cast.
Richard Dadier is an ex-serviceman who takes up his first job as an English teacher at an inner-city New York school.
The school is famous for its unruly and tough students, but Dadier has faith in his abilities and decides to enforce discipline in his classes.
Against the advice of fellow teachers, he goes head-to-head with his class to an almost disastrous end. However, he identifies the true instigators and the good apples and tackles them firmly to win the class over.
The film was memorable for its use of rock and roll music and a cast of all adults and high school students.
22. Lean on Me (1989)
Lean on Me is a biographical film about an unconventional teacher who is brought in to handle a dire situation.
The movie is the story of Joe Louis Clark, whose radical measures have often put him in conflict with the administration but achieved success.
Eastside High School was once a good and well-performing school, but the recent years have degraded the quality of students due to drug abuse, gang wars, and indiscipline.
Joe Louis Clark is brought in to rescue the school after the state administration threatens the school's future for not achieving basic skills scores.
Clark implements several controversial changes that infuriate the administration, parents as well as teaching staff. In real-life, Clark was suspended from school after this film was released.
He later managed a juvenile detention center using the same radical decisions.
21. Monsieur Lazhar (2011)
Monsieur Lazhar is a Canadian-French film that was inspired by a one-man play titled Bashir Lazhar by Évelyne de la Chenelière.
Director Philippe Falardeau masterfully converted a one-man play into a film full of the cast. The story starts with an elementary school finding their popular teacher has committed suicide in the classroom.
They hire an Algerian immigrant, Bashir Lazhar, as a replacement teacher. Despite his own personal tragic past, Lazhar patiently helps all the students open up and cope with their grief.
He helps the class move forward till it is discovered that he is not a qualified teacher and is ousted from the school.
The movie won multiple awards and was nominated for Best Foreign Language Film at the Academy Awards.
20. The Great Debaters (2007)
The Great Debaters is a biographical movie about the debate team from Wiley College in Texas. The story was based on an article about the debate team written by Tony Scherman in an issue of American Legacy magazine.
Wiley College is a historically black college in Houston, Texas. The college professor, Melvin B. Tolson, takes great efforts to create a debate team and coaches them to victory.
The film is set during the 1930s when racial segregation was in effect, and black lynching was common. The film depicts the Wiley College debate team defeating the reigning champions, The Harvard team, However, in real life, the team defeated the University of Southern California.
After filming ended, Denzel Washington donated $ 1 million to revive the Wiley College debate team.
19. The Prime of Miss Jean Brodie (1969)
The Prime of Miss Jean Brodie is a British drama based on the novel of the same name by Muriel Spark.
The film was first adapted as a play where Dame Vanessa Redgrave played Miss Brodie. However, in the film version, the character was played by Dame Maggie Smith.
Miss Jean Brodie is an eccentric schoolteacher with an agenda of her own. She teaches middle school students about life, love, politics, etc., topics that are far from the curriculum.
The views are fascist and stubborn. She continues on her path until one of her students rebels and calls her out on her teachings that inadvertently led to the death of one of their friends.
The film was nominated for the Palme d'Or at the 1969 Cannes Film Festival. It was also nominated at the Oscars for Best Original Song and Best Actress, winning the latter.
18. The Wave (2008)
The Wave is a German film, Die Welle, based on the socio-political experiment described in the novel of the same name by Todd Strasser and Ron Jones' social experiment, The Third Wave.
The film was considered a success in Germany after 2.3 million watched the film in the first ten weeks.
Rainer Wenger is a history teacher who believes and espouses the ideology of anarchy over autocracy. However, in his class, he is required to teach his students the concept of autocracy.
So, as an experiment, he starts to condition his students to follow certain rules that lead up to fascist thinking.
The experiment garners a life of its own and leads to disastrous outcomes. The creator of the experiment, Ron Jones, praised the movie as being much closer to the experiment.
17. Not One Less (1999)
Not One Less is a Chinese neorealism/documentary-style film. The movie is based on the story titled A Sun In The Sky by Shi Xiangsheng.
The film won the Golden Lion at the Venice Film Festival in 1999. In a remote Chinese mountain town, a schoolteacher needs to go on a month-long leave.
To ensure that the school continues, they appoint a substitute teacher Wei Minzhi, but she is only 13 years old.
Before leaving, the teacher offers Minzhi an extra 10 yuan if she can make sure no student leaves. Despite her best efforts, a young student goes away to the city in search of work, and this brings out the stubborn spirit in Minzhi, who sets out to bring him back.
The film was criticized as government propaganda by many film critics, but others also praised the unique style of filmmaking.
16. The Chorus (2004)
The Chorus is a French film based on another film titled A Cage of Nightingales. The Chorus was nominated for an Academy Award for Best Foreign Language Film.
The story starts with two men reading the diary of their old music teacher who had taught them through their most difficult years.
In the diary, the two ex-students read about how their behavior was viewed by the teacher who decided to reform them using music as a tool and the risks he took to ensure they were cared for.
The lead actor Gérard Jugnot also financed the film by mortgaging his apartment in Paris. As the film was a huge success, he earned back his investment and some extra.
15. Song for a Raggy Boy (2003)
Song for a Raggy Boy is an Irish drama based on true events as recounted in the book of the same name by Patrick Galvin.
The film received some positive and some negative reviews that called the story formulaic. The story is set in 1939 when the reformatory school for boys is run like a prison camp by the head, Brother John.
He doles out cruel and sadistic punishments for any or every misstep. A new teacher joins the school and tries to help the students.
The church continually ignores the behavior of its members, but when a student is beaten to death, matters come to the fore.
14. Freedom Writers (2007)
Freedom Writers is a biographical drama based on the 1999 book titled The Freedom Writers Diary by Erin Gruwell.
The film was written and directed by Richard LaGravenese. The film depicts the struggles and efforts put in by an English teacher, Erin Gruwell, to connect with and help the students of Woodrow Wilson Classical High School.
This once prestigious school fell into disrepute after forced integration with the different communities. The racial tensions in the classroom are abated with the Herculean effort of Gruwell who went beyond her duty to teach about the Holocaust and unite the students.
The film invited actual Holocaust survivors to narrate their stories for the film.
13. Goodbye, Mr. Chips (1939)
Goodbye, Mr. Chips is an acclaimed drama based on the novella of the same name by James Hilton. The film was nominated for seven Academy Awards, including Best Picture, and it won the Best Actor award for Robert Donat.
Mr. Chipping entered Brookefield public school as a Latin teacher at the young age of 25 years. In his initial years, he was a strict disciplinarian, highly respected but not loved.
On a chance encounter while holidaying in Austria, he meets with Kathy Ellis and falls in love with her warm, cheery, and kind personality.
She changes him into a loving teacher, who is remembered by generations of students until his retirement and ultimately his death.
This classical story was a huge success at the start of the war, but its story takes place between 1870 and 1933.
12. Detachment (2011)
Detachment is a film about the work and struggles of a substitute teacher. It is based on a story by Carl Lund and stars Oscar winners Adrien Brody, Marcia Gay Harden, James Caan, Bryan Cranston, Lucy Liu, etc.
Henry Barthes is a gifted teacher who can make instant emotional connections with his students. Yet, he avoids any emotional bonds by working as a substitute teacher.
At his latest job, he meets with a challenge where the teachers and the students are burdened by a failing school system.
Only Barthes can bond with them and heal them. Through this, he also learns to heal himself and find love.
11. To Be and to Have (2002)
To Be and to Have is a French documentary film titled Être et avoir. The film was made by Nicolas Philibert and gained tremendous success at the 2002 Cannes Film Festival.
The documentary film follows a dedicated teacher at a small rural school in France where students ranging from the ages of 4 years up to 11 years of age are all taught.
The crew follows the thirteen students who attend his classes as they go home to do chores and homework.
The students continue the pattern all year long and repeat it again the following year. After the success of the film, the teacher, Lopez, sued the production for misleading him and his students about the intended audience and demanded a higher payout.
10. The Miracle Worker (1962)
The Miracle Worker is an inspirational biographical story about the teacher of Helen Keller. The film is based on the play of the same name by William Gibson, which chronicles the work of Anne Sullivan with Helen Keller.
Young Helen Keller lost her vision and hearing from infancy, and this causes her to break into uncontrollable bouts of anger.
After having tried many options, Keller's parents are introduced to Anne Sullivan, who is also vision impaired. Sullivan works patiently with young Keller and teaches her hand signs to communicate.
Keller also learns to read and write with Sullivan. Patty Duke and Anne Bancroft both acted in the play as well.
Yet the directors were doubtful about their ability to do justice to the film. Both of them went on to earn Academy Award nominations for their roles.
9. Front of the Class (2008)
Front of the Class is a true story of the work of Brad Cohen, a teacher and motivational speaker who suffers from Tourette Syndrome.
The film is based on the book Front of the Class: How Tourette Syndrome Made Me the Teacher I Never Had by Cohen and Lisa Wysocky.
The film starts with Brad Cohen as a 12-year-old student who is often singled out by teachers for being disruptive.
His mother, Ellen, researches extensively and discovers that Brad Cohen suffers from Tourette Syndrome and takes him to a support group.
Luckily, at school, the principal is understanding and supportive of Cohen's situation. This encourages him to become a teacher and help others like him.
The ending epilogue of the film shows the real Brad Cohen teaching in school and also earning his Master's degree.
8. Wild Strawberries (1957)
Wild Strawberries is a profound and poignant tale about a gifted doctor and professor who led a lonely existence due to his cold demeanor.
The film was written and directed by Ingmar Bergman. It was reportedly written while Bergman was hospitalized and feeling introspective.
Dr. Isak Borg is a cold and unemotional doctor and professor who is set to receive a special honor in Lund.
Instead of taking a flight there, he decides to travel by road from Stockholm to Lund. Along the way, he reminisces about all the events and the people in his life.
We see him receive praise for his work but not for the man he is. By the end, he finally finds peace.
The film is often praised as the most moving film made by Bergman and one of his greatest films.
7. The Hunt (2012)
The Hunt is a Danish psychological thriller about a school teacher whose life is upended by a lie from one of his students.
The film won multiple accolades at film festivals and was nominated at the Oscars and The Golden Globes too.
Lucas is a kindergarten teacher, who is much loved and respected in a small Danish rural community. He is close to one of his friend's daughters, who has a habit of wandering away alone.
When the child sees some pornographic photos that her brother has, she tells vague lies to her school principal about them.
This creates an impression that Lucas is a pedophile and is ostracized and targeted by the community. The story has some similarities to the real-life case of Escola Base in São Paulo.
The event was much publicized in Brazilian media, but the case was rejected due to a lack of evidence.
6. The Browning Version (1951)
The Browning Version is a British drama based on the play of the same name by Terence Rattigan. The play was written in 1948, and the remake of the film was made in 1994.
The movie starts with news of Andrew Crocker-Harris resigning his post as the classics teacher at an English public school.
He is in failing health, his wife is unfaithful to him, and his students are not particularly attached to him either.
The staff also treats him badly because of the stern and strict nature of Mr. Crocker-Harris. As he contemplates his life and what he achieved till now, Crocker-Harris feels depressed.
But one of his students gives him a parting gift that opens his eyes to a new perspective and chance at redemption.
The original play by Terence Rattigan ended with a gift from the student. However, for the movie, he extended the screenplay to include a farewell speech that shows his reformed attitude.
5. A Beautiful Mind (2001)
A Beautiful Mind is a biographical movie about the life, struggles, and work of the brilliant mathematician John Nash.
The film is based on the 1998 biography of the same name by Sylvia Nasar. John Nash earns a scholarship to Princeton University to study mathematics.
His genius is identified, and he gets a chance to work with the best people and minds. However, Nash, who was arrogant and self-assured, starts to lose his focus and gets bored.
By then, he was working at MIT as a professor when he started to have hallucinations of working for the Pentagon and soviet spies following him, etc.
Nash was diagnosed with paranoid schizophrenia and suffers greatly till he recognizes how to distinguish his hallucinations from reality.
He finally gets back to teaching at Princeton and even wins the Nobel Prize in Economics.
4. Good Will Hunting (1997)
Good Will Hunting is a psychological drama written by Matt Damon and Ben Affleck. The film was directed by Gus Van Sant and earned multiple Academy Award nominations.
Will Hunting is a troubled genius. He comes from a broken family and has psychological scars which keep him in and out of prison.
While working as a janitor at MIT, he solves a seemingly impossible problem and catches the attention of professor Lambeau.
After pulling some strings, Lambeau and his friend, Dr. Sean Maguire, decide to help Will Hunting deal with psychological issues.
Matt Damon and Ben Affleck took a risky way to pick the right studio. They included an unrelated scene on page 60 of the script and decided to pick the studio that questioned the scene.
This way, they decided to go with Miramax Studios.
3. Like Stars on Earth (2007)
Like Stars on Earth is a Hindi drama film titled Taare Zameen Par. The film was made by Aamir Khan based on a script from Amole Gupte.
It received critical and commercial success in India. Ishaan is an artistically gifted child who has trouble with his education.
Disappointed with his inability to improve his grades, Ishaan's parents send him to a boarding school. This further causes anxiety and depression.
A new art teacher comes to the boarding school and identifies Ishaan's problem. He helps him overcome his learning disability using art.
Eventually, Ishaan's grades and his mental health improve. All the artwork made by Ishaan in the film was the work of the creative director and writer Amole Gupte's works.
2. Dead Poets Society (1989)
Dead Poets Society is a drama film directed by Peter Weir about the life of students in a fictional boarding school in Vermont.
The film won several awards, including an Academy Award for Best Original Screenplay for Tom Schulman. Welton Academy is a conservative prep school for boys where traditional teaching methods are strictly followed.
At this school, an unorthodox English teacher comes and shakes up the system. He inspires his students to think individually and to seize every day to achieve extraordinary things.
He revives a secret poetry society called the Dead Poets Society, much to the chagrin of the school administration.
This film was Robin Williams' favorite film because he got to play the teacher he always wished he had. Peter Weir was his favorite director as well.
1. To Sir, with Love (1967)
To Sir, with Love is a British drama based on the autobiographical novel of the same name by E.R. Braithwaite. The film deals with issues of racial and social differences in an inner-city high school. To Sir, with Love is often listed among the 50 best high school movies of all time.
Mark Thackerey is an engineer-trainee, who is hoping to get a job as an engineer, but in the meantime, he takes up a job as a teacher in an East-End high school.
The class has an unruly and undisciplined set of white students. Being a black teacher, Mr. Thackerey has the tough task of controlling the class.
With his firm but respectful behavior, he teaches his students to respect each other and themselves. Eventually, the students change and begin to love him.
Columbia Pictures did not expect the film to perform as well as it did in the United States. They had to do market research to realize the reason for the success was the actor Sidney Poitier.