»
Top 50 Best Libra Anime Characters Of All Time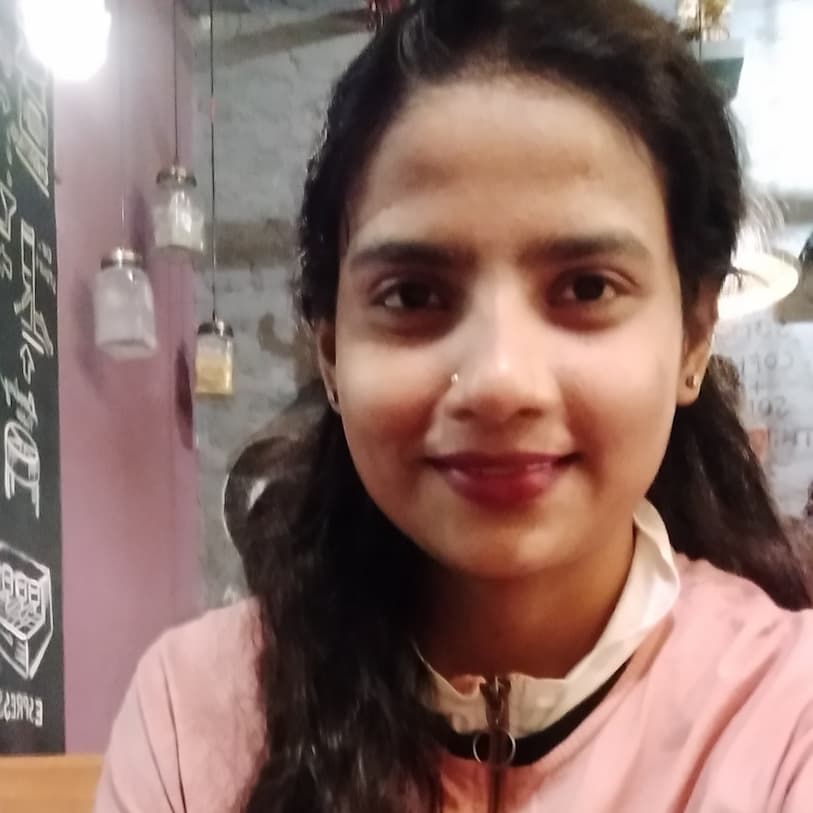 Kumari-Updated Feb 8, 2023
---
Libra, those who are born between 23 September to 22 October, have distinct characteristics from other zodiac signs. They fall for Venus, which makes them attractive, while their extroverted and friendly nature makes them loving.
More than the desire to win in war, they go for justice and prefer harmony the most, which defines their morality and intelligence.
Coming to anime then the amalgamation of all these would be best to watch. However one can't avoid the flaws and mistakes made by the Librans because of their frankness and endless persuasion.
To come up with the best of all Libra anime characters, the list is all set to heat as the variety would be just the starters.
So, here are the best 50 libra anime characters.
50. Nora Lemming (Full Metal Panic!)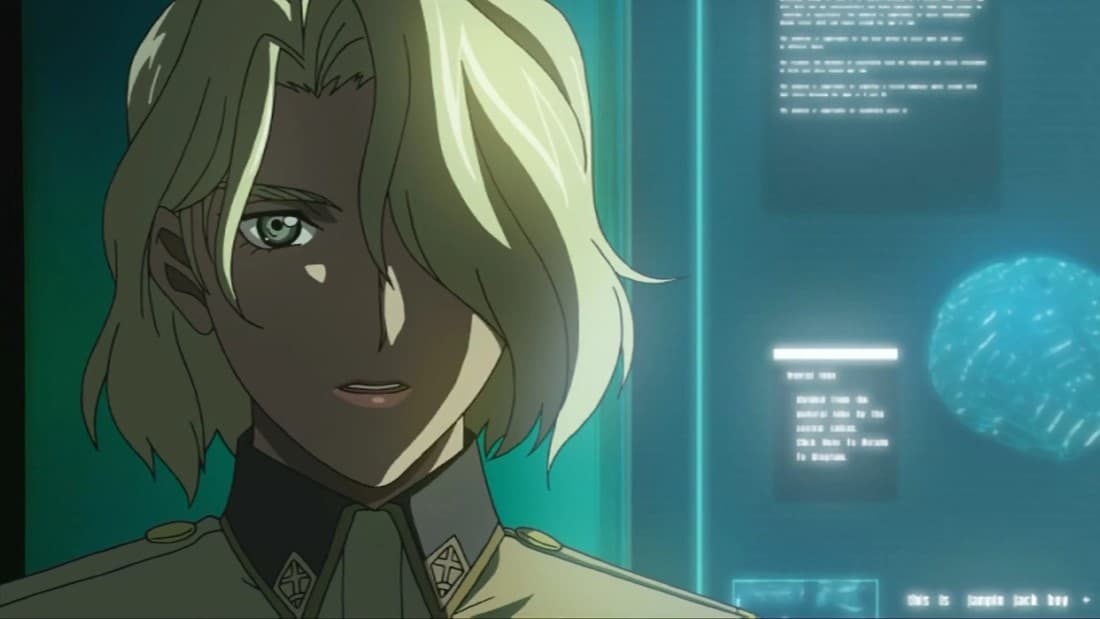 Working as Lambda Driver, Nora was also a Second Lieutenant. Born on 17th October categorizes her as one of the Libra but with the least cozy and extroverted.
Served as an engineer and also conducted several studies on Chadorl Arm Slave in the time when it got caught by Gauron.
The time when Bunny Morauta died, the real test of Nora started as she was the one responsible for Arbalest, next to Bunny.
Coming to the love interest then she was shown in a circular tangle with Lieutenant Commander Kalinin.
49. Inugami Korone (Holo no Graffiti)
One of the to-the-point characters in 21st-century anime is Korone as she is a famous YouTuber with a famous d46.
Tadano Hitohito (Komi Can't Communicate)dialogue called: "G'morning! Fingers! Give me your fingers!!"
Born on 1st October and having an extroverted, loving, sweet, goofy, friendly, and cozy nature, Korone deserves one of the top positions of best libra anime characters.
However, sometimes terrifying natures like revealing secrets and laughing at serious situations make her quite awkward. She is a member of a band called Hololive.
Whenever she gets excited Korone never forgets to kiss the other members, even without any reason. She is very loyal, especially to her partner named Nekomata Okayu.
48. Eijiro Kirishima (My Hero Academia)
Also known as Sturdy Hero: Red Riot, Eijiro is a student of Class 1-A in a high school named U. A. He wants to become a Pro Hero and that's why the training means a lot to him. Eijiro has a very goofy appearance, like his nature.
He is an outgoing person with a curiosity of knowing about manliness. It can be seen when he categorizes things just with two terms and that is manly and unmanly.
He is an honest and kind-hearted person with straightforward thinking. Due to all these things, Eijiro never regrets his motive and respects everyone.
One of the best Libra characteristics in him is making friends with those whom he met. He is ready to do anything, even to break the law, just to save those people who are close to him, which makes him very open and caring.
47. Rimuru (That Time I Got Reincarnated as a Slime)
With the wish of making a world where everyone can laugh and live a convenient life, Tempest has more to go when it comes to honesty and truth.
Believing in ideals and powers, he is a greedy person but always carries an ambition. Tempest is a very childish person if it's come to his nature but one cannot avoid his maturity.
From the cover, he is a very analyzing and plain character but in the long term, his smart move gives the pillar to his nature.
His caring nature for colleagues or subordinates makes him a very funny person. However, his brutal torture and murder without even blinking gain more focus.
46. Tadano Hitohito (Komi Can't Communicate)
Komi Can't Communicate's Hitohito is an ordinary boy who has amazing observational skills. This skill gives him the ability to understand the feelings of people and that's why he decided to help his classmate named Shouko.
When Shouko was suffering from anxiety, he helped him with that condition. His friendly nature can be seen in his goal of getting 100 friends by the end of his session.
The appearance of Hitohito is very ordinary, like himself, and that is reflected in his style of clothing. He is very direct and it can be seen through his confession to a girl who later on got rejected but gained self-consciousness.
The only thing that lacks in him is talent but has a special skill of keeping himself out of trouble.
45. Haruhi Suzumiya (The Melancholy of Haruhi Suzumiya)
The title character means the prominent one and also a leader of the SOS Brigade, Haruhi is known for being energetic.
Apart from being one of the main characters, she is also the one who drives the force of the series.
A mind full of adventure leaves her colleagues to go into her plans. The only mission she carries is to find the aliens and use the time travel concept.
The one thing apart from her birth that makes her a pure Libra is her smart and energetic nature that goes well with beauty.
She cannot face boredom and that's why she came up with different activities for the brigade by making participation compulsory.
Apart from being the main character of the Haruhi Suzumiya series, she also appeared in The Disappearance of Nagato Yuki-chan.
44. Mink (DRAMAtical Murder)
Mink is one of the main characters in anime and served as a leader of a group of prisoners named Scratch.
A very cold and light-hearted person who was introduced at first but later changed his attitude to more talkative, like any Libra.
Being a leader he has always maintained that position, thus becoming merciless and apathetic. At first, his odd ways of expression were shown because of his hidden and inculcated experiences, however, his religious nature can't be avoided.
Behaving very rudely to Aoba, everything changed when he used Scrap on Mink, which resulted in the changing of Mink's facade.
43. Iruma Suzuki (Mairimashita! Iruma-kun)
Iruma Suzuki is a 15-year-old boy and the lead of Mairimashita! Iruma-Kun. Being sold to a demon, he right now lives in the demon world and goes to demon school.
Despite being a human, he is in the next line to become the demon king. Spending most of her time in hard education, Suzuki has a very kind heart and prefers peace and harmony.
One of the typical Libra characteristics can be seen in his tendency not to say no to those who ask for his favors.
Even though he dislikes involving violence to solve problems but when it comes to facing difficult situations then he somehow manages to get himself on the ground and come up with a good solution.
42. Libra (Fairy Tail)
Being one of the 12 Golden Zodiac keys, Libra is a celestial spirit whose key is right now with Yukino Agira.
The only thing that makes her Libra, apart from her name, is her birth because she is not at all extroverted or friendly with people.
Be it her ruthless nature or desire to see people kneel in front of her, everything about her is out of control.
She wants people to obey her. However, her quiet spirit gives a little calm to her ruthless nature. She doesn't love to interact with people.
Libra does love people to follow her but the only person she follows is Yukino without even asking a single question.
41. Lau Chan (Virtua Fighter)
A chief master, master of Tiger Swallow Fist, father of Pai Chan, and many more tags have been conferred upon Lau Chan.
Suffering from an illness that cannot be recovered, he never forgets to give quality time to his techniques of fighting.
He is a quiet man and skillful too. His cold nature gives him a gentle ability in achieving the goals of life.
Gaining the title of Grand Prix from a very known competition for Chinese chefs gives him the tag of a perfectionist.
Be it a fighter or a winner, everything makes him happy if it is around martial arts. In every season we have seen him with the same determination and ambition toward life that involves martial arts and discipline.
40. Rain Mikamura (Mobile Fighter G Gundam)
Rain Mikamura was born on 3rd October in the family of Dr. Mikamura, her father. Apart from being a qualified doctor, she is also a talented woman when it comes to mechanics and maintenance.
Rain is a tough woman who is clever and brilliant. She is the closest to another character named Domon and always remained loyal to him.
One thing that becomes the highlight of her behavior which categorised her in this list is her compassionate and empathetic nature.
She never shows her back to those who are in need. Her emotional nature can be seen when she becomes sympathetic toward Domon and cries at the fact that Domon had to kill his brother.
39. Silica (Sword Art Online)
Also known as Keiko Ayano, Silica is one of the main characters in Sword Art Online. She is cheerful and supportive and a bright person.
Her friendly nature can be seen through her friendship with Kirito which encourages her to do things. Being a Libra, she has a deep attachment to many characters, especially to Pina and that is the reason why she felt very sad and emotional when she witnessed her death.
Embarrassment and frustration come to her as if it is very natural, especially in times of romance. It can be seen when Kirito tries to grab her hand or whenever she encounters a couple.
38. Suzuha Amane (Steins Gate)
A traveler from 2036, under the name John Titor, Suzuha is a part-time employee in the CRT store of Yugo.
She is on a quest to get her father. Coming from the time of World War 3 with the mission of going back to the time when the death of Kurisu happens, she can prevent it from happening.
Her friendly nature, aesthetic appearance, and open heart give her a typical nature. However, she keeps herself at a distance from others.
Her personality changes a lot from being very interesting to aggressive and then very straightforward. She is the kind of person who will never let her grief in front of others and try to solve everything on her own.
37. Garfiel (Re: ZERO)
Being a major character in a Dark Fantasy anime, Garfiel was born in a family of a beast father and a human mother which makes him a half beast and half human.
He can transform into a tiger and can show his formidable fighting skill. His strength can be seen when the ground shook under the force of his steps.
When Garfiel was a baby, brought to the sanctuary Kremaldy by his mother, along with his sister. This Sanctuary was a Hidden Village that was a place for those who are half human and a half man like Garfiel.
His nature is very much of a protector and fierce as he always cares for those who are close to him.
His determination toward his mission can be seen through a lot of events that occurred in the series, making him a typical Libra
36. Fukuda Tatsuya (Ao Ashi)
An ordinary person with an ordinary look is Tatsuya Fukuda. His grey eye color and apparent height make him quite famous in the series.
Apart from his birth date, which is 21 October, he is a typical Libra because of his extroverted and friendly nature towards other characters present in the series.
Tatsuya was shown as the coach of the youth Esperion FC with his active qualities and served as an enthusiast.
35. Misaki Ayuzawa (Kaichou wa Maid-Sama!)
Demon President has one of the best female characters and that is Misaki Usui. Working in Maid Latte and also a student, shows her multi-tasking abilities.
Her father left her and her family when Misaki was quite young, gentle, helpful, and encouraging. But by the time her father left, she became more judgemental and biased toward others.
Her loss of faith made her inconsiderate. Being a very hard-working woman, she has shown selflessness when it comes to the safety of others.
One of the best qualities that are present in her is empathy towards people, especially girls. Her fierce nature with determination gives her heart permission to do what she wants which resulted in influencing others to do the hard work as her.
34. Masayoshi Hazama (Samurai Flamenco)
It sounds very cliche when one person tries to follow his or her childhood dream of becoming a superhero but when it comes to Masayoshi then he is such.
His dream of becoming a superhero known as Samurai gives him a strong sense of almost everything. Being a kind-hearted person, he never fails to help others when the need arrives.
His best abilities or qualities are to do hand-to-hand combat when it comes to defensive styles of fighting.
Coming to his dream of becoming a superhero, then he was dismissed by a lot of his teachers and friends but later on decided to go for it without listening to anyone else.
His life was not an easy one as his parents died when Masayoshi was a kid, and since then his grandfather has been responsible for his growth.
33. Michiru Munakata (Uta∽Kata)
Friend of Ichika, daughter of Rumiko, sister of Rui Munakata is Michiru. Being a very protective person and carrying the power of vision, she can see ghosts and spirits which other people cannot.
Unlike any other Libra, she is very quiet and tries to remain conserved. She never feels shy or awkward when she tends to speak.
One thing that makes her fall under the category of one of the best Libra characters is her beauty and her self-confidence which drives her toward many situations in the series.
Coming to appearance then she was shown wearing a white dress and having big eyes that make her unique from others.
32. Yui "Yui-neesan" Narumi (Lucky☆Star)
Also known as Yui Kobayakawa, her married name, Yui Narumi serves as one of the main characters in the anime.
She is the cousin of Konata and a caring sister of Yutaka. Born on 7 October, she carries a friendly personality but is sometimes ironic.
As a Police Officer for the Saitama Prefectural Police Department, Yui is very easy going and that's why she acts before thinking.
Her carefree nature can be seen when Yui is driving and breaks many traffic laws, despite the fact she is a police officer.
As a girl, she never went into fashion like any other gender but her natural look is quite attractive to the audience.
31. Kiritani Haruka (Petit Sekai)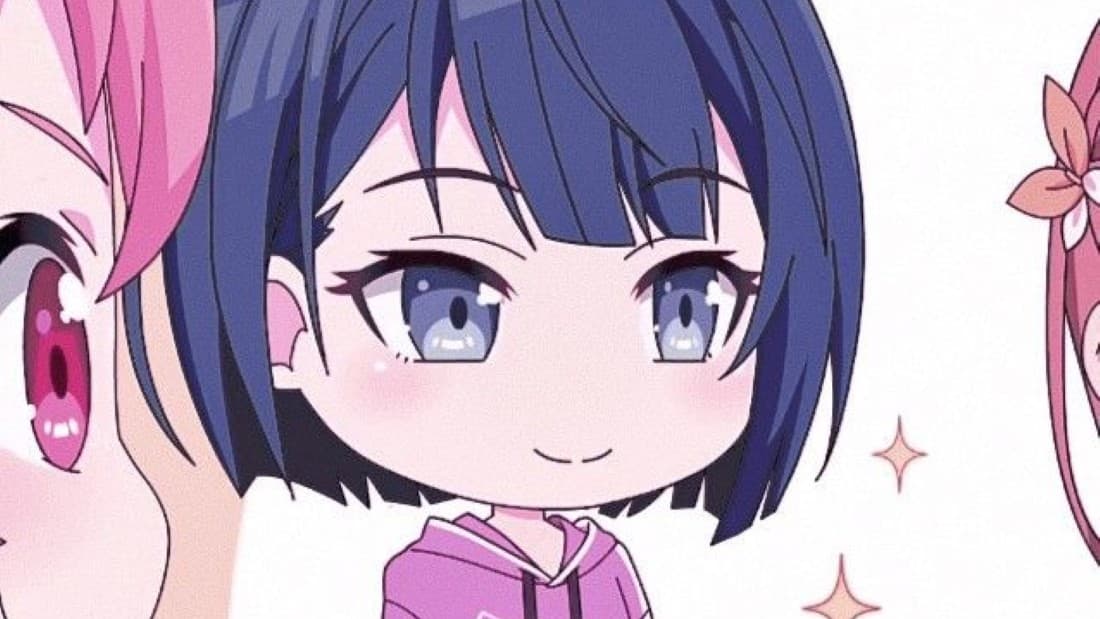 Kiritani Haruka is a student of Miyamasuzaka Girls Academy and a member of a group called More More Jump, an idol band.
Formerly known as ASRUN's member, Haruka was very charismatic. She is the kind of person who gives others hope of becoming better people in a better tomorrow.
Her dedication and strictness towards work make her rigorous and stay in her definition of Idol. Because she is a member of an idol group Haruka always keeps herself away from sweet which give her cravings.
Her determination toward everything makes her bold but at the same time, one cannot avoid her being competitive when it comes to sports like basketball.
30. Blood Falcon (F-Zero GP Legend)
Blood Falcon from the anime called F-Zero X is a very prominent villain in the F-Zero series. Served as a Black Shadow-made clone of Captain Falcon, always committed to his mission of crimes.
Despite being 37 years old, he is in reality a person with the heart and biology of four years old.
In the anime, he was also seen controlling the Blood Hawk F-Zero's vehicle. The time when Captain Falcon somehow crashed his Blue Falcon and eventually went into a coma, until he was there in the hospital, the DNA from Captain Falcon eloped and thus made Blood Falcon.
The Black Shadow has always nurtured the Blood Falcon. He never forgets to question his identity and search for it, unlike any other libra.
29. Shiryu (One Piece)
Also known as Shiryu of the Rain, he served as the captain of Blackbeard's Pirates. He was already prisoned for violence and murder against prisoners showing his bloodthirsty nature.
Shiryu is a psychopath who loves killing people whenever he gets the chance. And that is the reason why he is very fond of blades as he tests them on others, especially if they are below his level.
Despite having all these cruel natures, somehow he manages to become cool-headed whenever that tension or dark situation arrives.
He does not have so many personal details because of his cut relationship with everyone.
28. Asta (Black Clover)
Being an Orphan raised by the church when his mother left him, Asta was always shown as cheerful and hyperactive.
His joining Clover Kingdom's Black Bull squad and then becoming first-class senior magic shows his determined nature. But at the same time, one cannot avoid his struggle with magic.
He generally uses his boisterous attitude to hide his insecurity. Because of being an orphan and receiving not so happy upbringing, Asta has received cruel nature from others and insulting opinions whenever he meets new faces.
Due to all these things, Asta has developed a sarcastic kind of nature. The sense of justice, caring for others, and bold nature in fight make him a pure Libra.
27. Trafalgar D. Water Law (One Piece)
Sometimes referred to as Surgeon of Death, Trafalgar Law has served as a pirate, doctor, and captain of the Heart Pirates.
He is one of those who are said to be the Worst Generation, and later on, became one of the Seven Warlords of the Sea.
As a young man, Trafalgar's appearance is very bold and at the same time slim too. The only desire he has is to find Will of D's purpose and find the ultimate One Piece.
Trafalgar has become the only one who survived the town called Flevance where almost everyone was dead because of a syndrome called Amber Lead.
He later joined Donquixote Pirates but decided to bring down the empire of Donquixote Doflamingo.
26. Mirajane Strauss (Fairy Tail)
Carrying a very adorable look, Mirajane is just the polar opposite as she is known for her crimes and that's how she gained the tag of The Demon.
Shown as a bad-mouthed person with temperament, she was also very reserved with herself. Her losing the magical ability makes her more like a demon and It all happened because of the death of a younger sister.
The change in her personality can be seen when she converted into a caring and loving person who treated friends as well as strangers with benevolence.
Her change in behavior and sensitiveness made her more like a Libra but at the same time made her look stupid. Coming to her power then she has immense strength, can also fly, carry a great speed, has darkness magic and stream, with many more.
25. Kyoko Kirigiri (Danganronpa)
Kyoko Kirigiri is the perfect example of a libra because of her determined, focused, emotional, and kind nature. It can be seen through her dialogue: "Protection against deception, and never allow others to read your emotions. And whoever stands before you, don't let them push you around. Remember that."
Kyoko as a student has participated in many events like Killing School Life and then Final Killing Game.
Stoic, witty, intelligent, and mysterious come to her as very natural and that's why she hides her feelings. She always maintains her calm even in a dangerous situation.
Her sensitiveness also became a thing in the series as it can be seen through the subject of the headmaster in her Academy.
24. Hijiribe Ruri (Durarara)
Ruri Hijiribe, a great celebrity, is also an idol. Ruri became a makeup artist at the time when her family went bankrupt.
It happened due to the failure of the family business. Ruri was also in charge of Kasuka Heiwajima's vampire makeup in his debut film called Vampire Ninja Carmilla Saizou.
She is known as "Hollywood" because She rose to fame as a popular idol. Started as a model for cosmetic products but later got into the business.
A libra with a very dark, weak, or introverted personality is not suitable but due to her quiet aura, one can fall for her.
Her physical strength, speed, and endurance make her approachable.
23. Momo Yaoyorozu (My Hero Academia)
Also known as Everything Hero: Create, Momo is the representative office class at his High School. She is training to become a Pro Hero and that's what is shown through his nature whenever she behaves prudently.
Most of the time she acts like a leader because of her dedication to her aim. Being a very kind and reserved person, she cares very little about losing things in her battle.
At first, her pride was above the point but later on, it crusted because of her loss to Fumikage Tokoyami.
In the end, regained her confidence and started being the same.
22. Seishu Inui (Tokyo Revengers)
Before becoming the First Division Captain, Seishu was also a 10th Generation Black Dragon Attack Squad Captain. His commitment to friends, like Hajime, shows his loyalty.
Usually shown as stoic, the quiet nature was inculcated in him from the beginning. It can be seen when he does not respond or share his thoughts, even when he is hurt.
Whenever he found trust in people, especially those who were close to him, then he gave himself as a whole to them.
The greatness of Seishu can be seen through his brave character as he is always ready to show not just his good but also his bad side.
21. Ino Yamanaka (Naruto)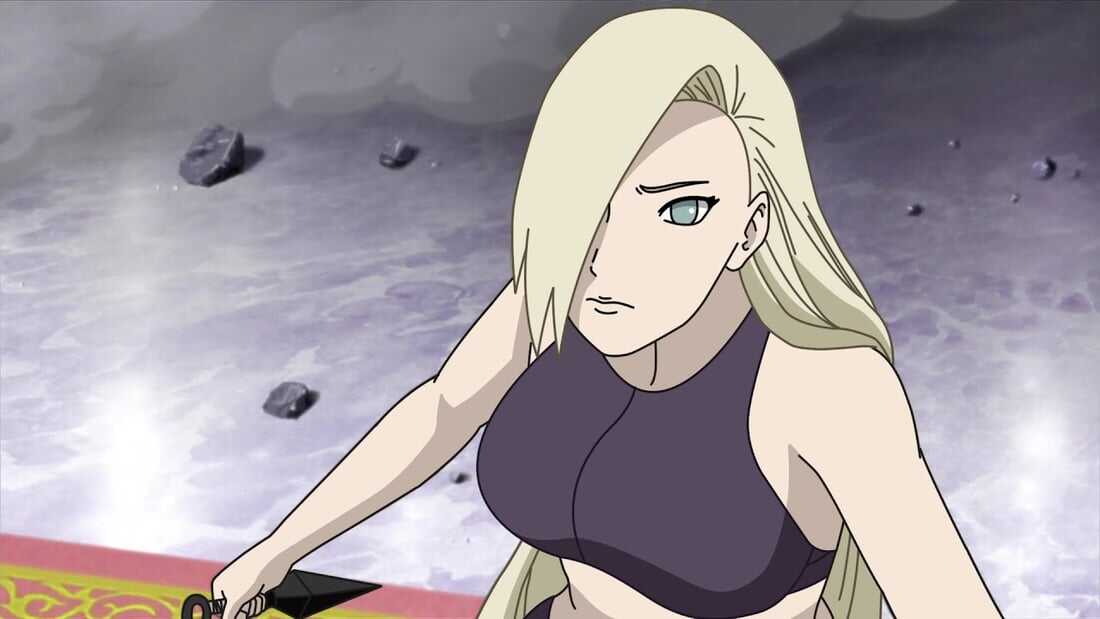 Kunoichi of the Yamanaka Clan of Konohagakure is Ino Yamanaka who is also one of the Ino-Shika-Chō trio. From the beginning of the series, she was shown as confident and bold with outspoken qualities.
One cannot avoid her friendly nature and loyalty toward others. One of the typical characteristics of Libra is to be protective towards others and that's what Ino shows.
She always takes responsibility or control in protecting her members. Coming to appearance then a prideful nature can be seen who often tries to lose weight just to make herself attractive in front of boys.
Her greater respect for the clan also categorizes her as a very determined and kind-hearted person.
20. Yuichiro Hyakuya (Seraph Of The End)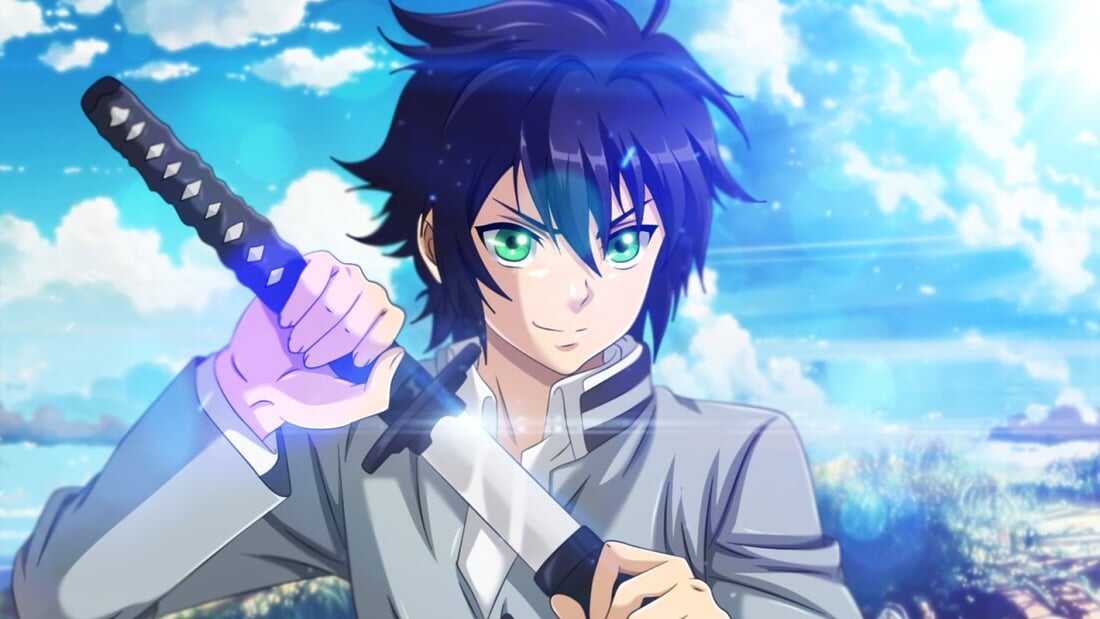 Also known as Yūichirō Amane, the birth name, Yūichirō Hyakuya is one of the main characters in Seraph of the End.
He is the only one who got away from the Trap of Ferid Bathory that eventually made his orphanage family get killed.
At the beginning of the series, Yūichirō was shown to be very moody and antisocial due to the tragedies that happened in his early life.
His childhood was full of solitude. However, his Youth was full of kind and hot blood. Fearless nature came into him because of his terrible past and that's why he ignores the warnings of danger.
Even though he is angry, he never forgets to take care of others as he was living for revenge.
At the end of the series, one can see him growing way more mature than he used to be because of his goal and experience.
19. Rangiku Matsumoto (Bleach)
An extremely charming and intellectual woman is Rangiku who uses her feminine qualities to get whatever she needs or whatever she wants.
Having a prominent role in Bleach, she has carried a carefree spirit in herself which is very much common in any Libra.
Rangiku loves to drink but when it comes to working then she avoids it the most. Her appearance is very selfish but when it comes to reality then she has sympathy and empathy for others if the situation requires so.
Most of the time in the series one can see her getting serious because of her unstoppable behavior, not so much like a libra.
18. Lero-Ro (Tower of God)
Lero-Ro was a Test Admin of the 2nd Floor and a ranker. He has the position of Light Bearer because of his instructions to the class of Light Bearer Position.
From appearances, he is tall and muscular with blonde hair. Coming to personality then he is a very easygoing person like any typical Libra because of his extroverted nature.
He has a sharp mind but always considered the power of others as under expectation. Because of his witty nature and intelligence, others always fail to manipulate him for any work or conspiracy.
17. Yuuki Asuna (Sword Art Online)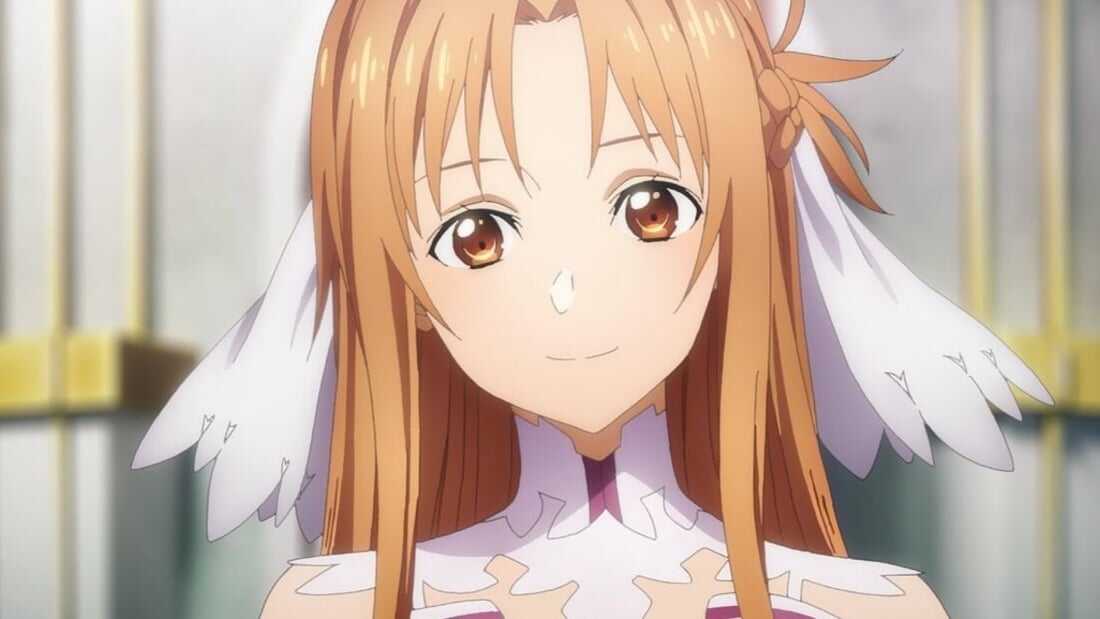 Simply known as Asuna, Yuuki Asuna served as the main female character in Sword Art Online but as a deuteragonist in Aincrad Arc.
Before meeting Kirito, another character, Asuna never cared much about dying. But later she changed her personality and her views toward life.
Always seeking help from Kirito, she uses him like a lifeline to survive. A kind, helpful, and lovely personality can be seen in her.
Asuna always takes her game very seriously and that is the reason why her determined nature can be seen in the rest of the characters.
Even after having a kind nature, she is a proud character who shows off her skills, like cooking. In the end, she resolves the problem and tries to move forward no matter what the situation is.
16. Maximillion Pegasus (Yu-Gi-Oh)
The creator of Duel Monsters, a game, and the president of Industrial Illusions is Maximillion Pegasus, aka, Pegasus J. Crawford.
Before being obsessed with gaming and its creation, Maximillion had a desire to become a successful artist. The most prominent thing that makes him Libra is his well-mannered behavior in dramatic situations.
Whenever he gets provoked, he never leaves his temper behind. His love for gaming can be easily guessed because of having an interest in cartoons which he watches almost every weekend.
Whenever Maximillion gets defeated, humility comes into him very naturally but never forgets to put on a facade or trick his enemies.
15. Sorata Suzuhara (Norn9 〜Norn + Nonette〜)
Originally from the era of Heisei but he was into the Taisho Era, Sorata was there because of a mysterious song.
In the epilogue of the series, Sorata was revealed as a son of scientists. His father was the one who made Aion.
Since Sorata was against the idea of a whole Reset so that's why he was in a frozen sleep for almost 2000 years.
He is very smart but never felt proud of it. His determination can be seen in his aim of getting the Nobel Prize award.
The best thing about him is that he adapts to his surroundings and accepts situations very quickly.
14. Mead (The Seven Deadly Sins)
When parents of Mead became the victim of the epidemic as Bernia stopped them, Mead as an orphan got adopted by the villagers.
Serving as one of the light characters, he is very much serious at many points. Mead carries great pride in being one of the villagers but whenever someone calls him ale then he felt quite insulted.
His being an orphan has sometimes affected him. Getting jealous of other children who are lucky to have parents give him some hard times.
And that is the reason why he wants to get the attention of people by doing pranks.
13. Doberman (One Piece)
A muscular appearance, a heavy look, with a devil face makes him what he is. Also known as Vice Admiral Doberman, he was a marine officer.
He also served as one of the five vice admirals who were taking charge of the Buster Call, happening against Enies Lobby.
The only thing that makes him a bit kind is for those who have affection or respect for Film Z.
It can be seen when he with his comrade killed Zephyr, the instructor, forcibly.
12. Minoru Mineta (My Hero Academia)
Also known as Fresh-Picked Hero: Grape Juice, Minoru is a student of Class 1-A and training hard to be a Pro Hero someday.
He is very timid and perverted and that's why he is unpopular among the girls. Whenever he gets opportunities to look at girls, never misses them, which results in painful events.
One of the great motivations for his being a hero is related to his interest in women. The worst thing of all is that he is not even ashamed of doing or admitting all this behavior loudly.
He easily loses serious movement and acts very impulsive. One of the unique qualities in him is to cry whenever the situation goes out of his hand.
11. Gintoki Sakata (Gintama)
Serving as the main character of Gintama, Gintoki is the president as well as the founder of Yorozuya. He is a highly skilled Samurai who fought in some wars.
During the war, he changes his personality and behavior, including his name to Shiroyasha. Gintoki is lazy, carries dumb expressions, and passes his days sometimes by doing nothing.
Because of poverty and laziness, he always pays the rent late. However, his dedication to his job and helping people is his best ability.
He is also the one who values connections more than any other character in the series but at the same time, a sarcastic nature is inculcated in him.
One thing that makes him very much of a Libra is his extroverted nature who loves being fascinated and joking around people.
10. Shoma Sawamura (Rival Schools)
Shoma Sawamura of Rival Schools is one of the best examples of Libra. He is a quick-tempered person with an impulsive nature who hates losing.
Because of all these things he somehow misses track of what he wants to be or what he wants to do.
His consciousness of everything makes him more determined. The appearance of Shoma Sawamura is very fierce. He was always shown wearing a baseball shirt, giving a symbol of ever ready personality.
His lovely and kind nature can be seen through the scenes where he spends time with family and friends and plays baseball.
9. Madoka Kaname (Puella Magi Madoka Magica)
The cheerful, happy, hopeful nature of Madoka can be seen through her dialogue: "If someone tells me that it's wrong to hope, I'll tell them they're wrong every time."Serving as the protagonist of the series, she is one of the members of Magical Girls.
Her personality is very kind and shy who cares deeply about those around her. At first, she was shown lacking self-confidence but after becoming a member of Magical Girls, she became more confident which can be seen through her actions.
According to Madoka the only thing that makes the world a better place is to help each other and it is the only thing she can offer.
However, she easily gets frustrated and manipulated because of her desire.
8. Yū Nishinoya (Haikyuu)
Born on 10 October 1995, Yū Nishinoya was a student at Karasuno High School. Serving as a libero for his volleyball team, his mates gave him the name "Karasuno's Guardian Deity".
Yū, later on, retired from the volleyball team and decided to travel the world. He is a very energetic person with a different kind of temperament.
His crazy personality easily gets attention which affects him badly sometimes. Despite having a quirky nature, he carries a shyness in him, especially toward those whom he never met before.
Yū can be impatient, impulsive, and excited at the same time, resulting in many troubles.
7. Aoi Toudou (Jujutsu Kaisen)
Serving as a supporting character in Jujutsu Kaisen, Aoi Todo left a great impact like any lead. He is a student in the third year of high school as well as a great sorcerer.
Carrying an eccentric attitude, he shows a battle-crazed personality to his fellows. The only reason behind it is to show off his muscles and reveal the excitement of battle.
He loves the vocal idol named Takada-chan and brings her up in most of his conversations. As a kid, Aoi was extremely strong but always felt his life was boring due to his over-strength.
It all changed when he met Yuta Okkotsu and his feeling of being bored went upside down. The best quality in him is being confident but not overconfident and that is the reason why he gives his best in dangerous combat.
6. Tatsumi Kyoudai Otouto (Juuni Taisen)
Tatsumi Kyoudai is one of the Zodiac, Zodiac of the Sanke, whose real name is Takeyasu Tsumita. He is a person in his mid-20 with purple hair which made them attractive.
At the beginning of the series, he was broken when he got to know that either he or his brother would get the title of Juuni Taisen.
Comparing him to his brother, Nagayuki Tsumita, then he is way more foolish than Nagasaki. Most of the time he put himself in dangerous situations and that is why the need for a dragon comes to him to save his life from getting screwed.
He has no sympathy towards humans that's how killing young boys just becomes a thing.
5. Karin Maaka (Chibi Vampire)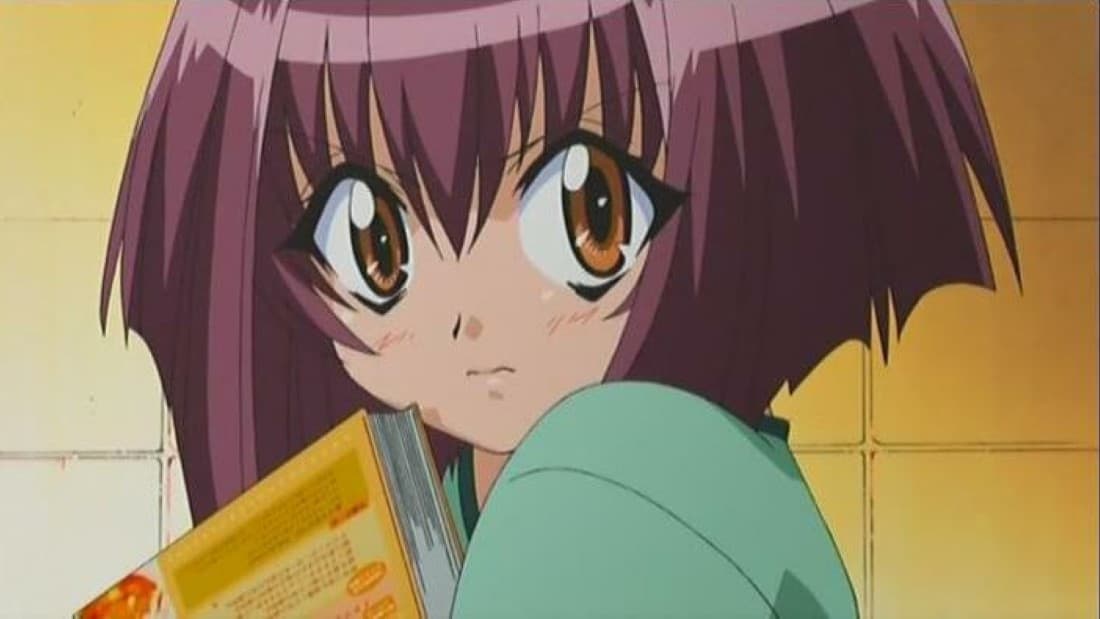 Karin Maaka is 16 years old and serves as the main character. She is a vampire and had a younger sister and older brother named Anju Maaka and Ren Maaka.
Having a kind nature is also shy at times which is not like any other Libra character. It is a typical concept that vampires are the bloodsucker but when it comes to Karin then she is a blood giver and that's why they are named as Reverse Vampire.
One of the demerits she carries is not able to keep more than one thought in her mind. However, she has an excellent ability when it comes to cooking, resulting in making simple meals complimented.
4. Sailor Venus (Sailor Moon)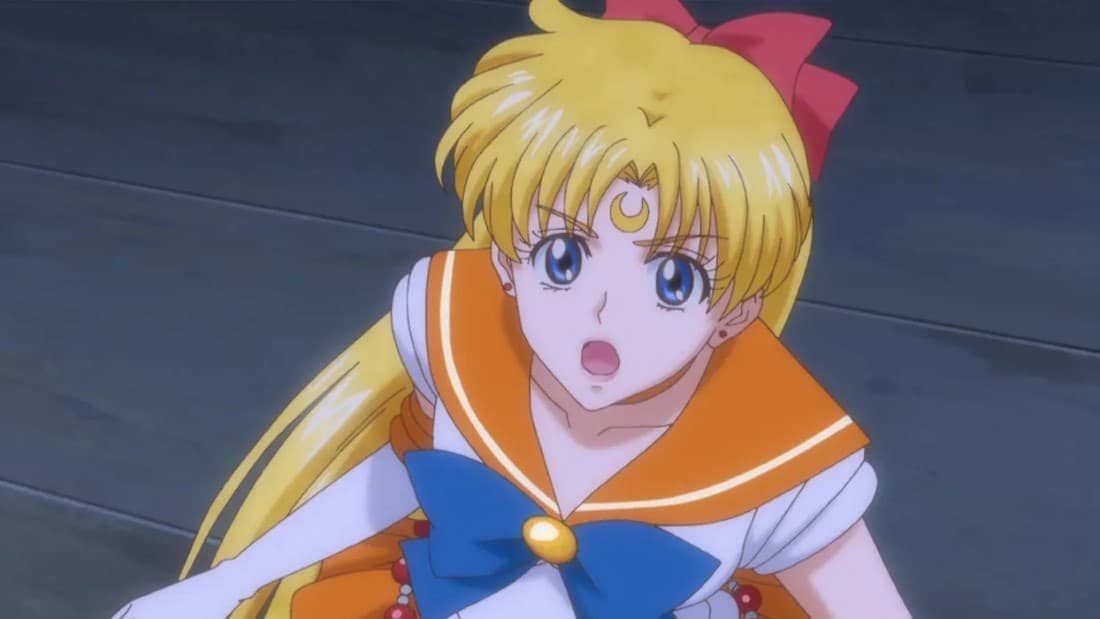 The real name of Sailor Venus is Minako Aino who is prominent in Sailor Moon as well as Codename: Sailor V.
She has a mission of protecting the Solar System by being a female supernatural fighter. Usagi Tsukino is the one who discovered her and categorized her as a Sailor Soldier.
Chosen as the fourth but her power was the first to come in front as Sailor Soldier. With many abilities, Sailor Venus has the power of love, light, beauty, and a golden material metal.
Already a well-known celebrity, she still carries a dream of becoming a famous Idol one day. She is a very responsible person as she leads her team during many incarnations.
3. Naruto Uzumaki (Naruto)
Naruto Uzumaki is the protagonist of the Naruto series and the first character who has been created while gaining the concept of the series.
Becoming Hokage is the leader of Konohagakure, his determination is always to the point. Since Naruto was the host of the Nine-tailed Demon Fox, he was abandoned by the villagers.
Coming to Nine-tailed Demons Fox then it is a malevolent creature that has attacked Konoha. To compensate for his abandonment, Naruto tries to be a very cheerful and kind person.
It can be seen through his friendship with other characters and many foreigners. Naruto has a very close relationship with Sakura and Sasuke Uchiha, his mates from Team 7.
2. Kirito (Sword Art Online)
Born Kirigaya Kazuto, later named Kirigaya Kazuto, Kirito is the protagonist of Sword Art Online. Chosen to be one of the Beta Testers, he was also one of the 10000 players who were trapped in SAO.
He was there as a solo player in most parts of the game and became Beater. Kirito is not at all good at words because of his straightforward nature.
Not so friendly, unlike any Libra, because of an addiction to computers and games. He loves to tease, and angry people, and can be overconfident at times.
However, does not loses a collected character, even in stressful situations. Due to all these things Kazuto is very good at accepting the new conditions of the game and immediately takes proper action.
1. Erwin Smith (Attack on Titan)
The one who fits properly under the categorization of Libra is Erwin Smith. Also known as Commander Erwin Smith, served as one of the supporting characters in the dark fantasy called Attack on Titan.
Serving as the 13th commander of the Survey Corps, he appeared bold when it comes to brilliant and resourceful techniques.
A serious, calculative, planning man can be serious most of the time but when it comes to Smith then he is very trustworthy.
His acceptance of anything makes him more stable while carrying a stoic attitude.