»
Top 100 Best Anime Quotes To Remember In 2023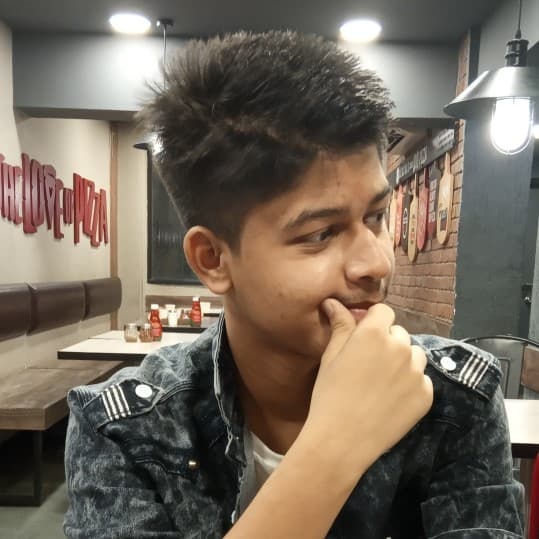 Kay-Updated June 5, 2023
---
"Quotes". These super-short pieces of sentences are probably the best way to motivate yourself about life and its complexity.
And the availability of quotes is no issue to be faced anytime soon since these pieces are found in all mediums of entertainment including anime and manga.
However, there are a lot of good quotes even in the realm of anime itself.
Therefore, it is very difficult to look up to all of them and learn. But why fear when I am here?
In this article, ladies and gentlemen, I have collected the 100 most popular Quotes from multiple anime series that you can read to enlighten your mood right this instant.
Yup, there's a lot to discover here. So grab your action figure, lay down on your couch and prepare yourself for an amazing life-changing ride.
I hope you enjoy it!
100. Quote By Edward Elric From Fullmetal Alchemist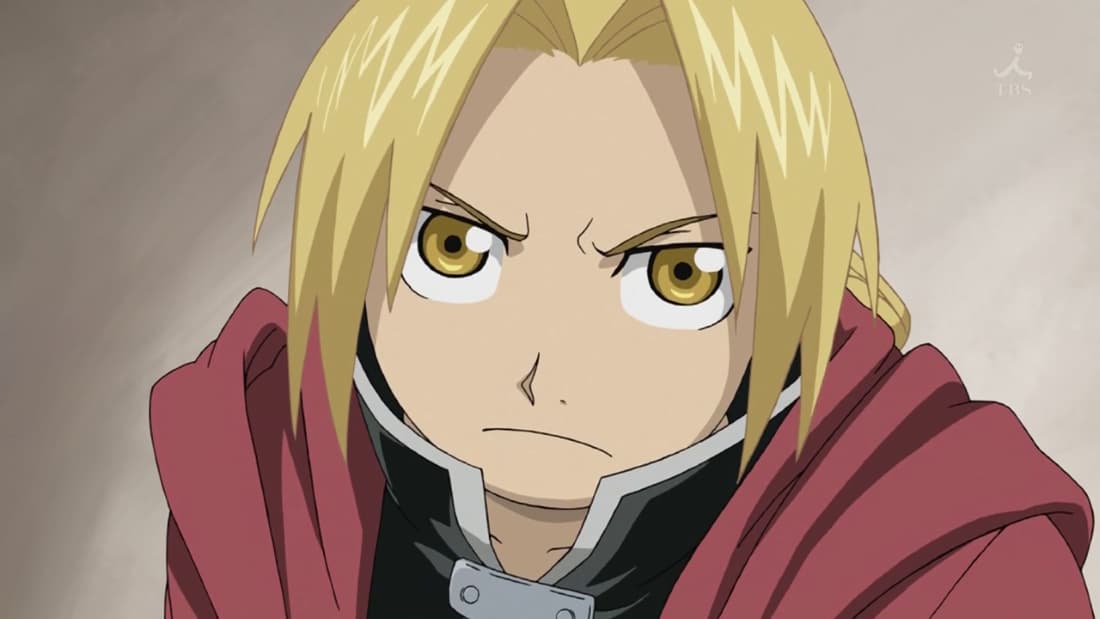 "A lesson without pain is meaningless. For you cannot gain something without sacrificing something else in return. But once you have recovered it and made it your own... You will gain an irreplaceable Fullmetal heart." - Edward Elric
The entire premise of Fullmetal Alchemist revolves around the concept of equivalent exchange. Therefore, this quote holds so much importance not only within the anime but also in real life.
You need to sacrifice something for a greater cause. That's how it is. That's how it has always been.
And that's how it always will be.
99. Quote By Madara Uchiha From Naruto
"In this world, wherever there is light – there are also shadows. As long as the concept of winners exists, there must also be losers. The selfish desire of wanting to maintain peace causes wars and hatred is born to protect love." - Madara Uchiha
Madara is without a doubt one of the best characters in the series. And his sense of Justice and reality is what makes him so good as an individual.
You can see how he expresses the cause of wars and disputes by giving a vivid example of the world we live in.
98. Quote By Erwin Smith From Attack On Titan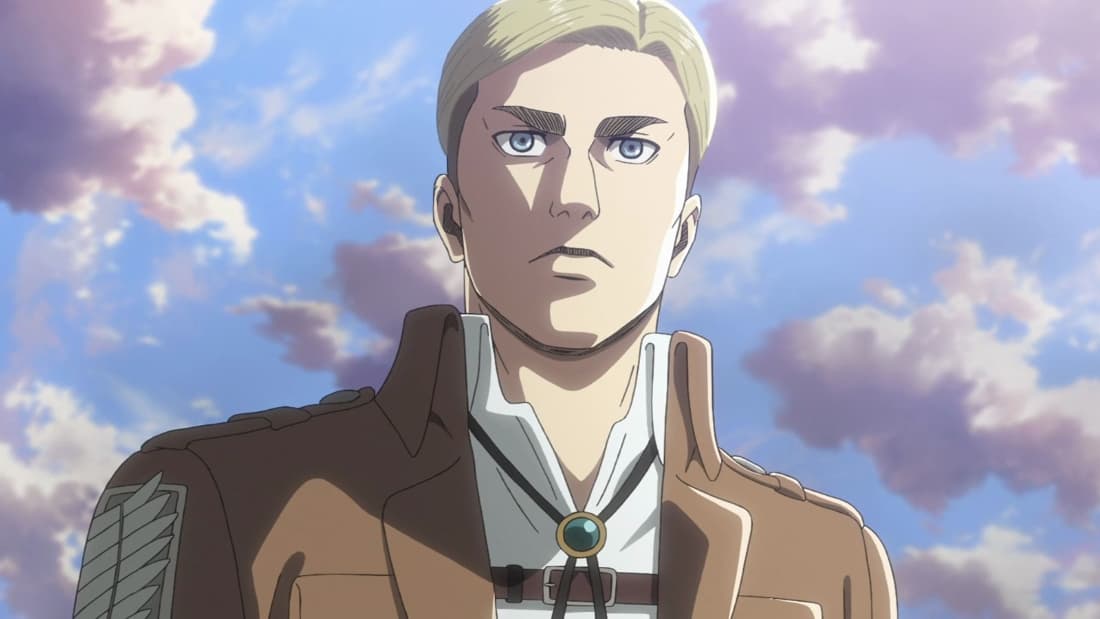 "If you begin to regret, you'll dull your future decisions and let others make your choices for you. All that's left for you then is to die. Nobody can foretell the outcome. Each decision you make holds meaning only by affecting your next decision." – Erwin Smith
The Attack On Titan franchise has always been a rollercoaster of a ride with its incredible themes and storyline.
And on this journey, we also happen to experience some lessons as well. One of which is mentioned hereby, Erwin.
And that is the problem of regret and decision-making. Whatever you do today will affect your tomorrow.
Therefore, make sure that you make the right choice, or else you are doomed.
97. Quote From Kiki's Delivery Service
"We each need to find our own inspiration. Sometimes, it is not easy." – Kiki's Delivery Service.
The wholesome and lovely Kiki's Delivery Service gives us a lot of great messages with its narrative.
One of which is mentioned here. In your life, there will be days when you will question your existence and ask, "Why are you here".
However, if you don't get the answer, don't feel down. As the quote says, it is not easy.
It can take time and effort, so stick with it and you will soon prevail.
96. Quote By Matsumoto Rangiku From Bleach
"To know sorrow is not terrifying. What is terrifying is to know you can't go back to the happiness you could have."
A decision you take today can define the rest of your life.
That's how powerful things are in this world.
You may feel sorrow right now. However, what's truly unsettling is the fact that you won't be able to enjoy the happiness you could have had at one point in your life.
95. Quote By Nagato From Naruto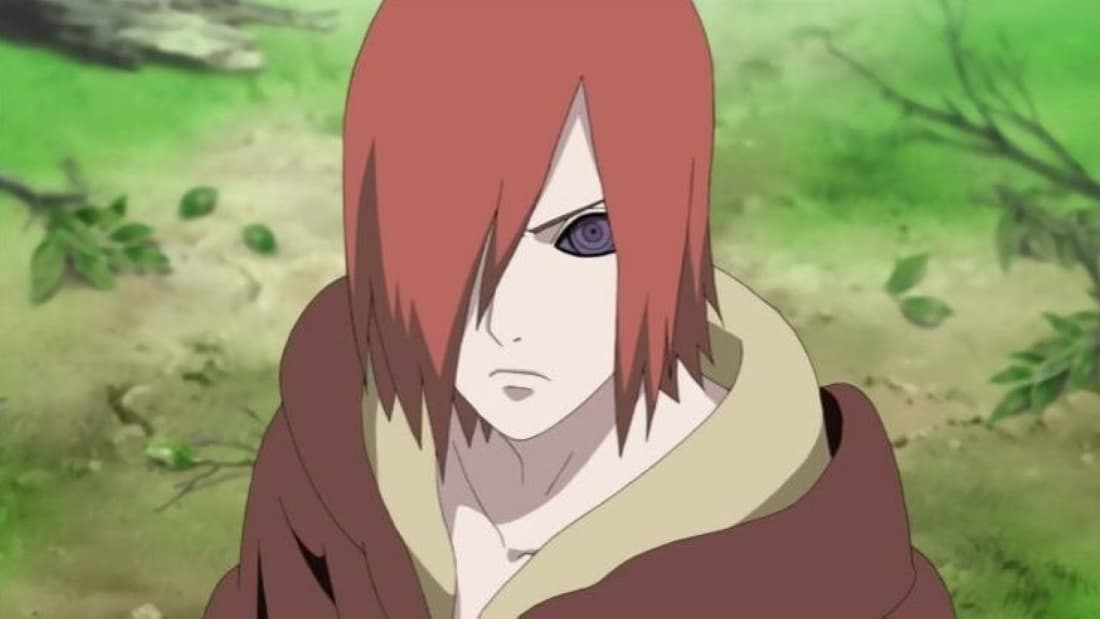 "If you don't share someone's pain, you can never understand them." – Nagato
Many times, we want someone to get our eyes and tell us that what we did was correct.
Someone to understand us, someone to know our brutality. Many times, we want someone to understand us and know our pain.
Only then we will be able to express ourselves properly to them.
94. Quote By L From Death Note
"Learn to treasure your life because unfortunately, it can be taken away from you anytime." – L
The GOAT from Death Note has given us multiple incredible memories to love and treasure.
However, the series, as well as this man right here, has also taught us the importance and essence of life.
As our boy, L says, our lives are very important as they can be taken away from us, at any moment.
Sounds relatable, right?
93. Quote By Goku From Dragon Ball Z
"Power comes in response to a need, not a desire. You have to create that need." – Goku
There's a reason why Goku is one of the strongest anime characters of all time.
His mentality towards strength is very similar to Philosopher's mentality towards success. Just as you have the NEED for oxygen to survive, you must need power as well to become stronger.
92. Quote By Might Guy from Naruto
"It's not always possible to do what we want to do, but it's important to believe in something before you actually do it." – Might Guy
One of the most remarkable characters in the Naruto franchise is our man, Might Guy.
And this quote goes to show how inspirational his mentality was even before we knew him.
The fact that we need to believe in everything we do and look forward to doing them is important to understand as well as inculcate.
91. Quote By Haruhi Fujioka From Ouran Highschool Host Club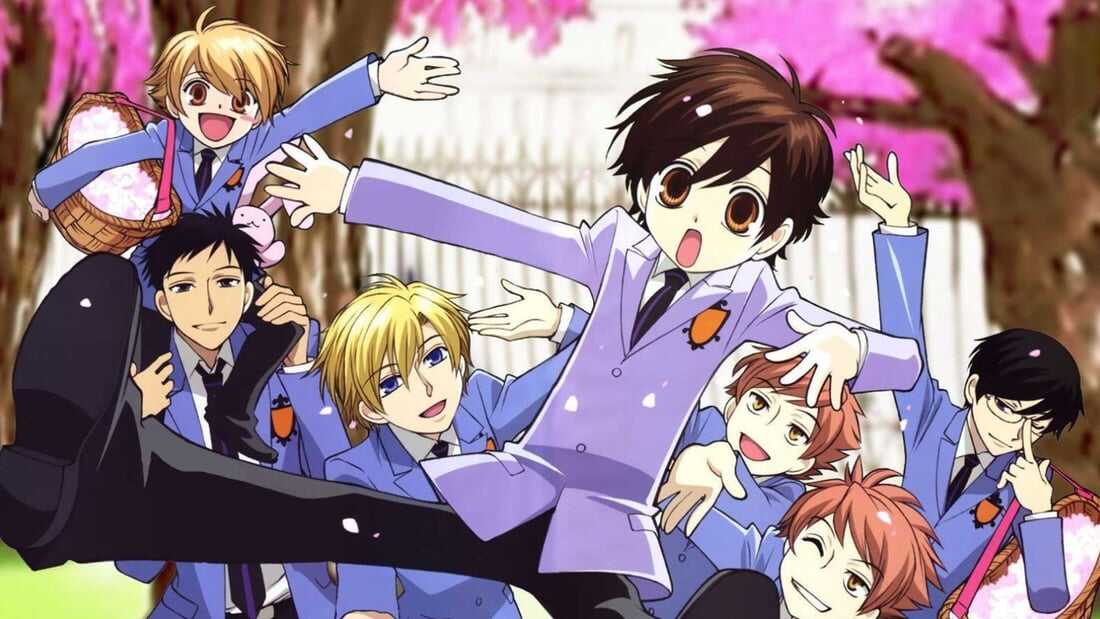 "A person can change, at the moment when the person wishes to change."
If you wish to change as a person, you don't need to wait for any right moment.
You will decide to change at any point in time.
And the moment you decide that is the right moment for you.
90. Quote By Hisoka From Hunter x Hunter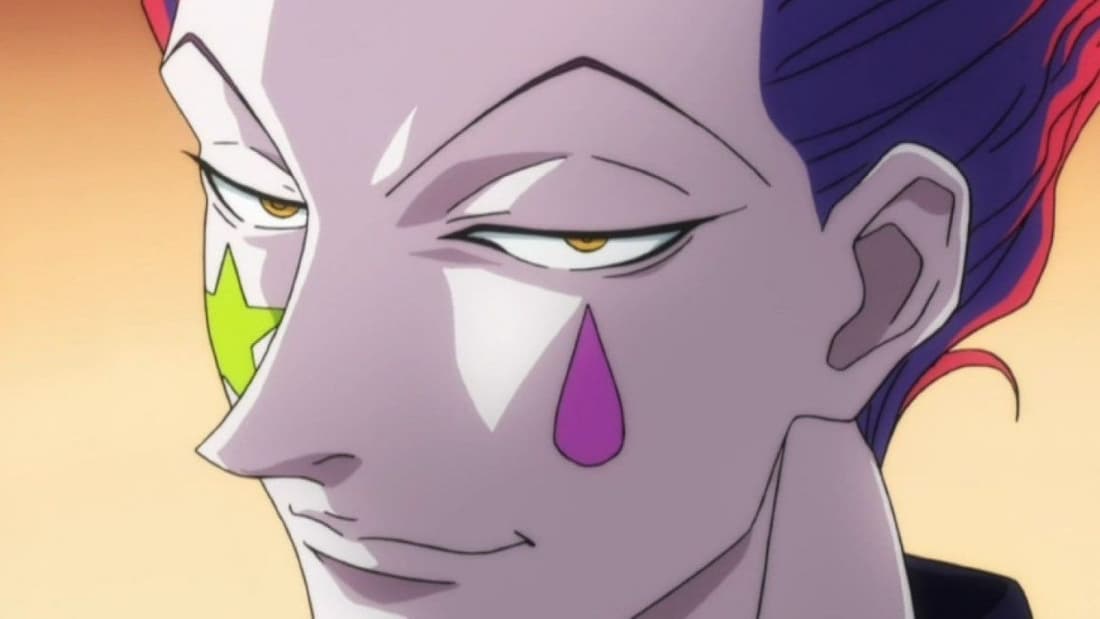 "Love and hate are two sides of the same coin." – Hisoka
Hisoka is one of the most interesting characters in the HunterxHunter series. And we can see how he understands the reality of his world by expressing Love and Hate in this quote.
All those who love are also bound to hate. And this goes to show how much he can understand the grounded nature of life even though he is a weirdo in the story.
89. Quote By Hellsing
"Giving up is what kills people." – Hellsing
Hellsing is one of the best series when you look for some horror and action on your screen.
And a quote that stands as a remarkable one from the series is the one above.
Here, we get to know about the fact that the day you give up is the day you die.
If you want to have the best life possible, it is important to look for reasons to keep on going and never give up on what you believe in.
88. Quote By Izuku Midoriya From My Hero Academia
"Don't worry about what other people think. Hold your head up high and plunge forward." – Izuku Midoriya
In this world of social media, we are bound to feel insecure especially when we look at what others are doing.
However, the best course of action is to be confident in your skills and move forward.
Even if you think that you have faults within yourself, you should choose to overcome them without caring about what others have to say about you.
Hold your head high and keep on moving forward.
87. Quote By Asta From Black Clover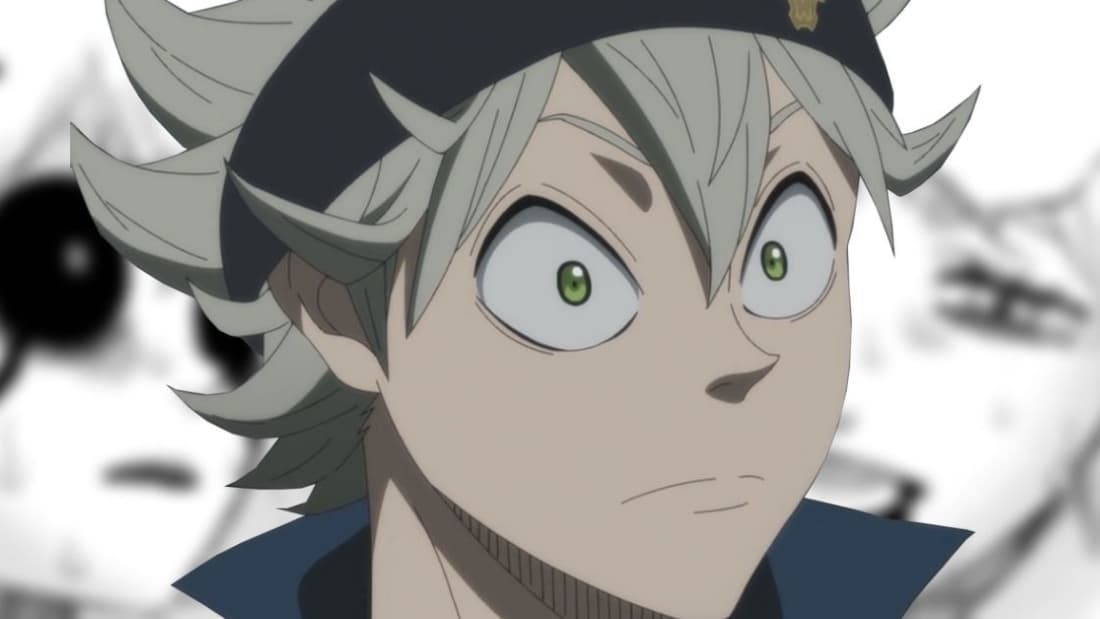 "As you live you lose reasons and hope. But as you keep on going, you pick up new reasons and hope." – Asta
Asta is one of the most inspirational characters in recent anime. And you can understand how motivational and positive he is just by reading this quote.
Here, he explains that disappointment and despair are bound to happen. As long as you live, you will encounter them at all points of your life.
However, when you keep on going forward in your life and push through the hardships, you find new reasons to go ahead, a new ray of hope to look up to.
86. Quote By Haruhi Fujioka From Ouran High School Host Club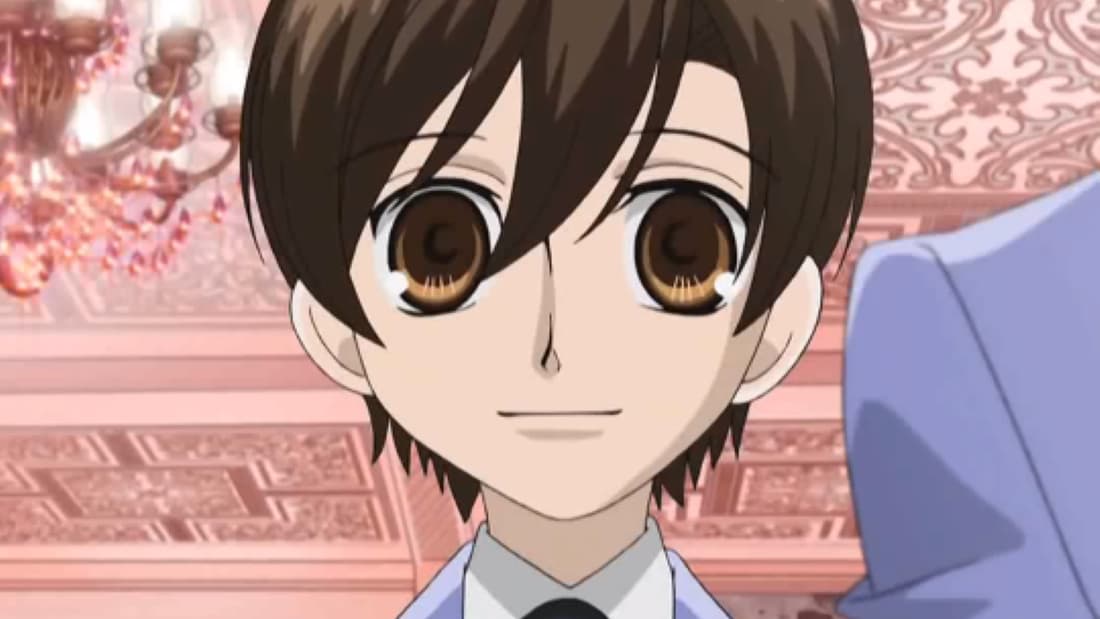 "If you keep on hiding your true feelings, who is going to be happy? If you are sad, you should say it out loud!" – Haruhi Fujioka
Ouran High School Host Club is a hilarious series on the outside. But on the inside, it also teaches us some amazing life lessons with its narrative.
One such lesson is that we shouldn't hide our true feelings from those around us.
If we are sad, we should respectfully admit that we are and say it out loud.
Not revealing your true self won't do good to anyone.
85. Quote By Kenshin Himura From Rurouni Kenshin
"Whatever you lose, you'll find it again. But what you throw away you'll never get back." ~ Kenshin Himura
One of the best fighting anime that will shake you from the core is Rurouni Kenshin.
And this piece also teaches you some important qualities like the use of opportunity.
When you get an opportunity and you throw it away instead of making the most of it, you are losing a chance to change your life forever.
84. Quote By Alphonse Elric From Fullmetal Alchemist
"You're not a good-for-nothing person. I think that being able to try your hardest to be something is a talent by itself." - Alphonse Elric
Here, my boy, Alphonse is appreciating the quality of hard work and determination by highlighting its core importance.
Anyone who can work and perform to their absolute limit in search of the best results is a talented person.
Being able to give 110% to a task because you want to achieve it makes you so much more amazing.
83. Quote By Sora No Game No Life
"Life is not a game of luck. If you wanna win, work hard." – Sora
Sora, the God of games has provided us with his wisdom for the game called Life.
If you wish to attain anything in your life at any point, the best course of action is to work for it.
Work your face off and you will get there. There is no luck, just our hard work, and determination.
82. Quote By Jet Black From Cowboy Bebop
"Everything has a beginning and an end. Life is just a cycle of starts and stops. There are ends we don't desire, but they're inevitable, we have to face them. It's what being human is all about."– Jet Black
Cowboy Bebop is not only a classic for its high-octane action and drama but also for life-changing philosophical messages.
Here my man Jet is trying to express the concept of "Death" with the metaphor of end.
Everything that starts is bound to end. If not today then tomorrow, things will end.
As he said, life is a cycle and this cycle of start and end is what makes us human.
True words indeed.
81. Quote By Jiraiya From Naruto
"A person grows up when he's able to overcome hardships. Protection is important, but there are some things that a person must learn on his own." - Jiraiya (Naruto)
The Pervy Sage was on another level in terms of his wisdom and we can understand his legacy by giving read to the above quote.
Here, Jiraiya sama is trying to imply that those who overcome hardships without any backup are the ones who get strong.
Having a backup, and protection is great but sometimes, you need to go all out with the possibility of losing everything.
That is when you will give your 120%.
80. Quote By Roronoa Zoro From One Piece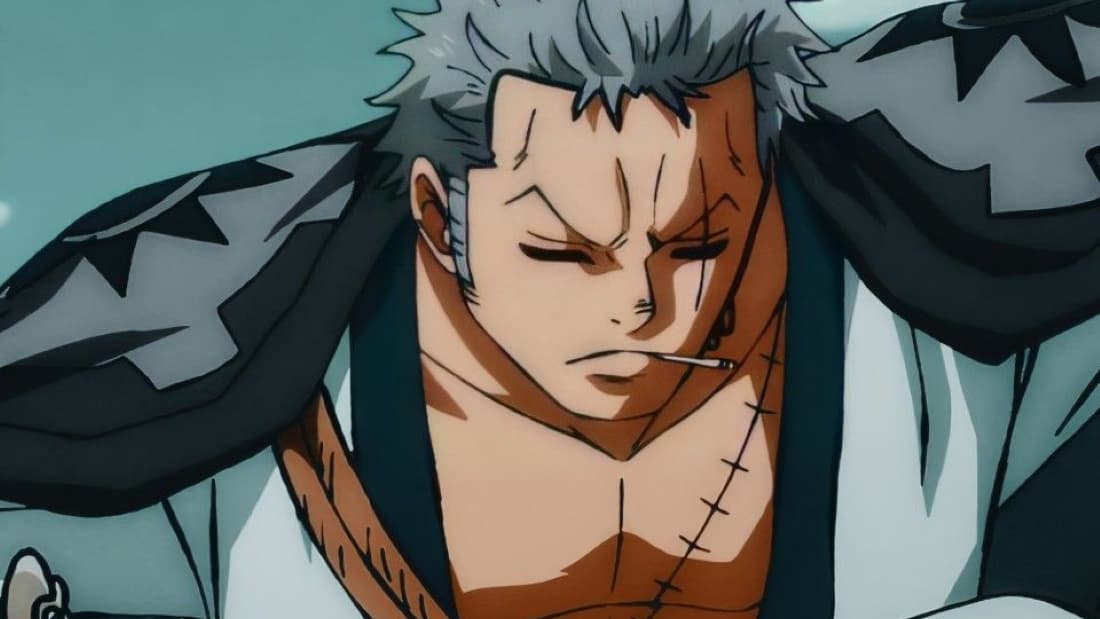 "You need to accept the fact that you're not the best and have all the will to strive to be better than anyone you face."– Roronoa Zoro
One of the finest swordsmen in the anime medium, Zoro Roronoa, gives his life lessons in the above quote.
He expresses that the need to work hard to be the best is what will make you elite.
There will be someone better than you for sure. However, you need to come out of your comfort zone and defeat him to become a better version of yourself.
79. Quote By Karma Akabane From Assassination Classroom
"If you've got time to point fingers, then how about using your head to figure out what you want to do about it?" – Karma Akabane
You might look at him as a kid. But if you have watched the anime, you know that Karma Akabane is a one-of-a-kind person who understands the complexity of life.
Here, he is trying to emphasize the idea that it is much better to figure out a solution to your problems rather than point fingers at others.
78. Quote By Archer From Fate Series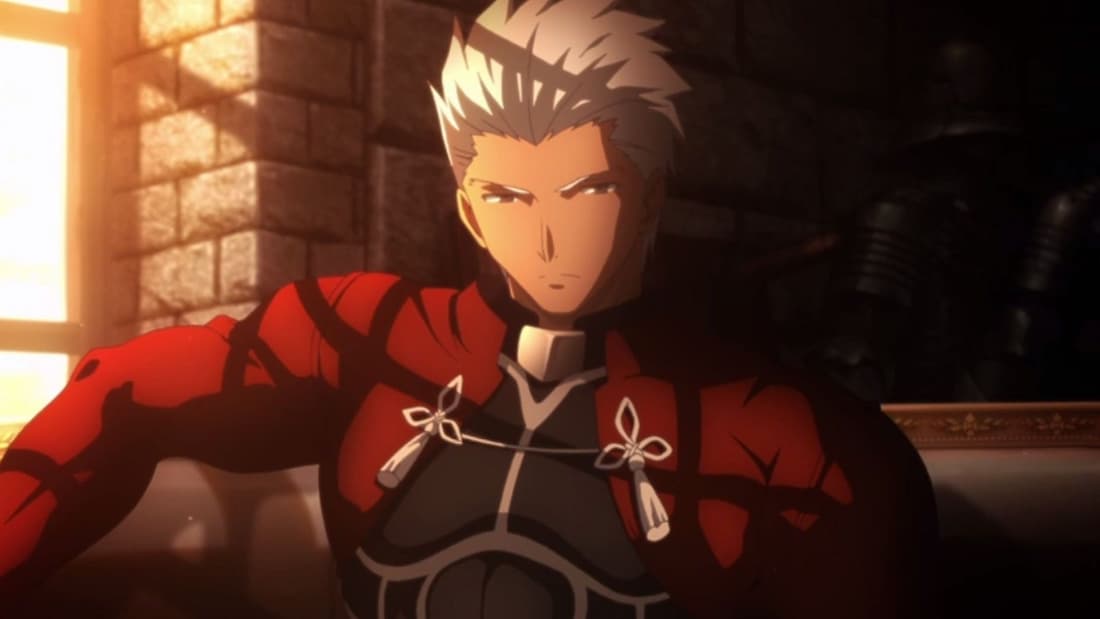 "It is at the moment of death that humanity has value." – Archer
Archer is one of the most horrific characters in the realm of the Fate Series.
And this man claims in the above quote that it's the end, the final moments, the last breath that gives value to the person.
Otherwise, humans have started to take their life for granted.
77. Quote By Nobita From Doraemon
"Thinking you're no-good and worthless is the worst thing you can do" ~ Nobita
Nobita from the Doraemon series is probably a relatable character for many of us. However, that man has gone through a lot in his school life and still suggests us to NOT downgrade ourselves.
We must not look down on ourselves with pity. We must rise and shine with all our will and move forward.
That's what will make you better. That's what's best for you.
76. Quote By Miss Kobayashi From Miss Kobayashi's Dragon Maid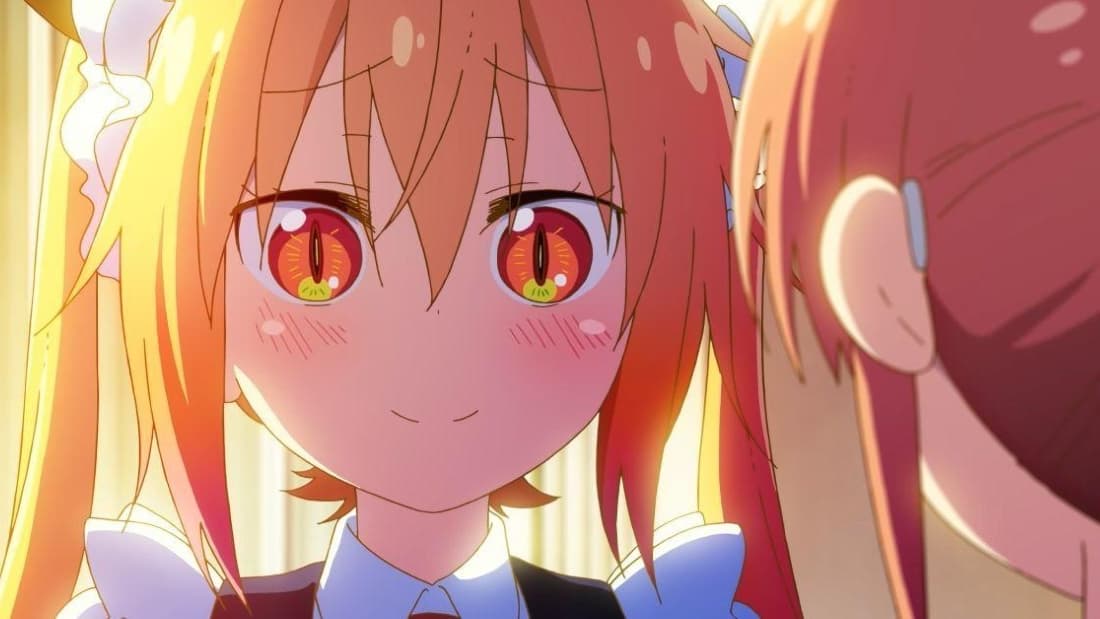 "Knowing you're different is only the beginning. If you accept these differences you'll be able to get past them and grow even closer." – Miss Kobayashi
The cute anime that goes by the name of Miss Kobayashi's Dragon Maid has some of the most appealing screenplays in recent anime.
A part of which includes the amazing life lessons that we get as we watch the series.
Here, the main character, Miss Kobayashi is telling us to embrace our differences and learn to go past them.
Instead of clinging to them, it is much better to improvise and take the next step.
75. Quote By Pain From Naruto Shippuden
"Religion, ideology, resources, land, spite, love or just because… No matter how pathetic the reason, it's enough to start a war. War will never cease to exist… reasons can be thought up after the fact… Human nature pursues strife." – Pain
Pain is one of, if not the wisest character to exist in the realm of Naruto.
Even if you don't agree with his actions, you need to realize that his ideology is pretty refined.
And in the above quote, he expresses his refined ideology by telling us that War is a part and parcel of life.
No matter what happens, Wars are going to take place. None of us can stop them.
74. Quote By Kakashi From Naruto
"To know what is right and choose to ignore it is the act of a coward." -Kakashi Hatake
Another Naruto character that is widely recognized for his wisdom is Kakashi. And here, he is sharing his treasure with us by telling us that only a coward will look past what was wrong instead of changing it.
The strong will always make sure that they do something about the "Wrong" that is happening around them.
73. Quote By Armin Arlert From Attack On Titan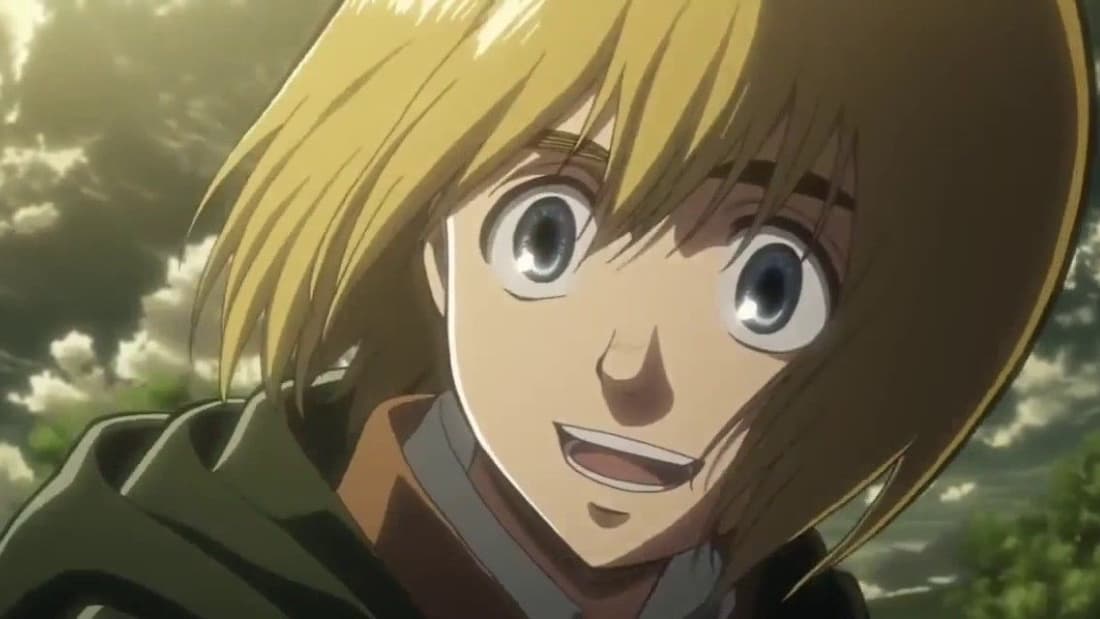 "People, who can't throw something important away, can never hope to change anything." – Armin Arlert
It is important to give up on some of your cherished things for a greater cause in the future.
Armin Arlert is trying to push this idea by saying that if you can't give something that you find important, you can't make a difference at all.
Sacrifices are bound to happen but if you can't make them, you can't succeed either.
72. Quote By Hinako Inui From Food Wars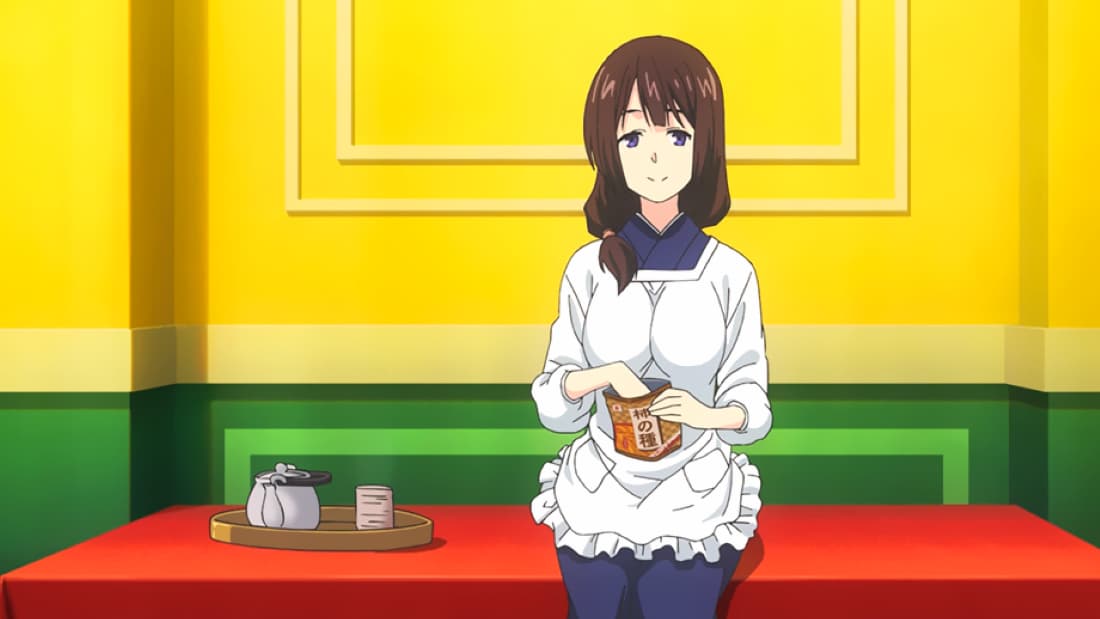 "When they're faced with unknown situations, human's field of vision suddenly narrows; their thoughts grow dull, and they make the wrong choices. This assignment is just a preliminary test. Chefs that stumble with something like this – aren't needed in Tōtsuki." – Hinako Inui
Hinako Inui is one of the harsh critics in the world of Food Wars. However, it is important to note here that the point stands genuine.
It is important to have an open mindset and the ability to adapt no matter what situation you are facing.
Only then will you be able to overcome obstacles and make it past hardships.
71. Quote By Saber From Fate Series
"There are no regrets. If one can be proud of one's life, one should not wish for another chance." – Saber
At the end of the day, it's a matter of satisfaction. If you don't have any regrets in your life, you win.
If you think you have done everything to your best, you win. If you think that pride is what you should possess on your deathbed, you win.
Life is all about having a sense of completion, and if you have that, you win.
70. Quote By Maka Albarn From Soul Eater
"I refuse to let my fear control me anymore." – Maka Albarn
Maka is an interesting character from the Soul Eater universe and one of her best quotes is written above.
Here, she expresses that from now on, she won't be controlled by her fears. And I believe that it is one of the best pieces of advice you can listen to today.
69. Quote By Vegeta From Dragon Ball Z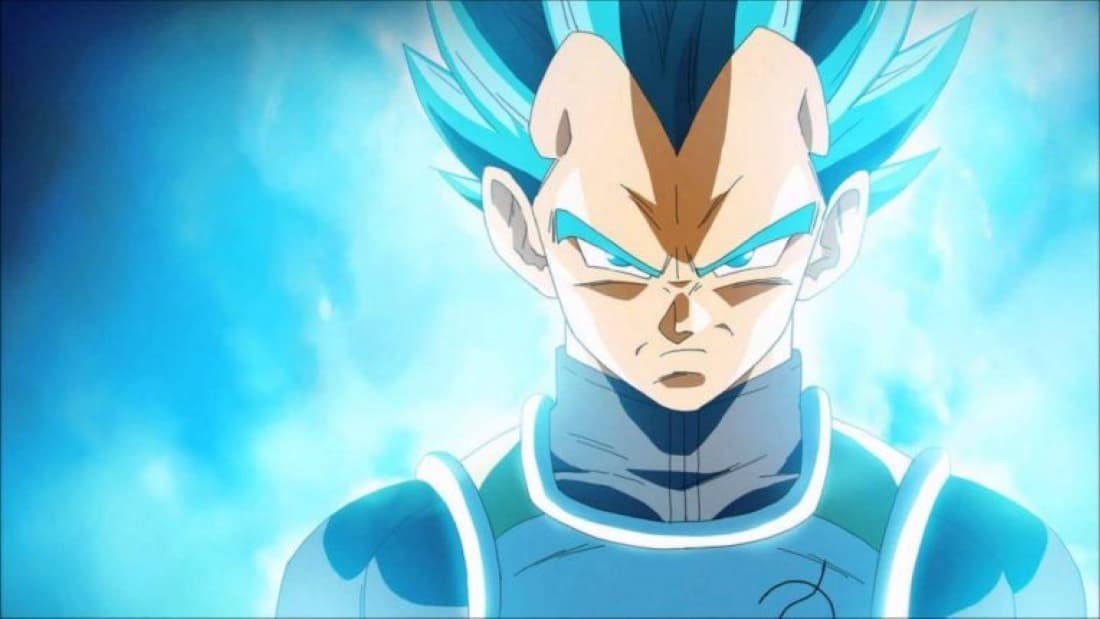 "Even the mightiest warriors experience fears. What makes them a true warrior is the courage that they possess to overcome their fears." – Vegeta
My man Vegeta is telling us about his perspective on fear. He says that those who overcome fears are the ones who become strong.
Being scared of something is not a problem, not having the courage to overcome it is the problem.
68. Quote By Mikami Teru From Death Note
"In this world, there is only good and evil, that was the first universal truth I grasped from observing the world around me when I was a child. Every human being without exception ends up falling into one category or the other." – Mikami Teru
Mikami might not seem like a vibrant character to us but there is no denying that he had a horrible past.
And what he learned from his past is that a person can either be evil or good.
All of us, including you and me, will fall into either of these categories. This is a fact that stays strong no matter what.
67. Quote By Eren Yeager From Attack On Titan
"If you win, you live. If you lose, you die. If you don't fight, you can't win." – Eren Yeager
ERRREEEENNNN YEEEAAAGGGERRR! You know that the quote is important when HE has given it. And here, Eren tells us that it is important to fight if you wish to survive.
If you don't, you can't win a fight. And if you can't win the fight, you die.
This is what he has experienced all his life. It's the need to survive and fight for it.
66. Quote By Akame From Akame Ga Kill
"If you can't find a reason to fight, then you shouldn't be fighting."– Akame
One of the most brutal anime of its time, Akame Ga Kill, teaches us a lot of lessons in its tenure, don't you think?
And one such lesson is that you must have a reason to fight and move forward.
That would act as a driving force. That will give you the strength you need during hard times.
If you don't have a reason to fight, you won't have the drive to continue as well.
65. Quote By Roy Mustang From Fullmetal Alchemist
"Nothing's perfect, the world's not perfect, but it's there for us, trying the best it can. That's what makes it so damn beautiful."- Roy Mustang
One of the most badass characters in the realm of Fullmetal Alchemist, Roy Mustang had a very dark presence in his life.
And all those dark incidents led him to learn something new. One of which is a thorough understanding of life and its imperfections.
It's our efforts to improve our lives that make them so fruitful.
64. Quote By Shiroe From Log Horizon
"If you can't do something, then don't. Focus on what you can do." – Shiroe
It is important to know that a man can only do limited things. No one can be an expert in every field and stand out like none other.
All of us need to focus on what we can do and ignore what we can't.
We can't bring back the dead or get face-to-face with God so there's no point trying to do it.
Instead, we should Cherish those alive and pray to God. That's what we should focus on.
63. Quote By Daniel Young From Space Brothers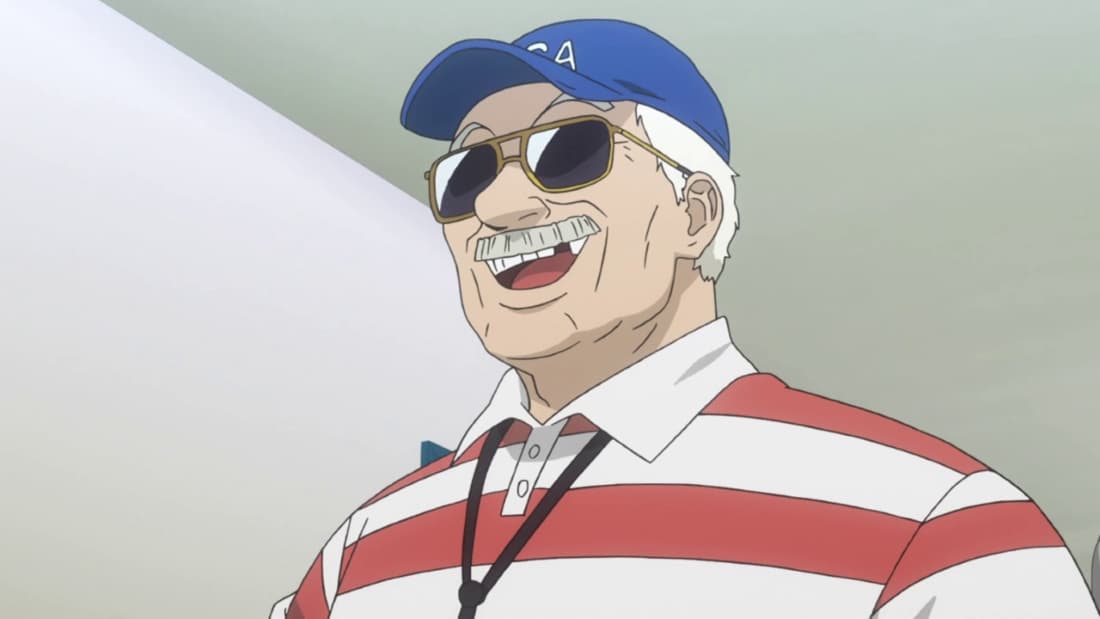 "All we can do is live until the day we die. Control what we can…and fly free." – Deniel Young
Freedom is one of the most prevalent thoughts in the anime medium. And the Space Brothers series also explains it with its narrative.
Deneil Young says that you should live your life to the fullest by doing all that you can without any care.
Feel free and vibrant. That's the way to live your life.
62. Quote By Light Yagami From Death Note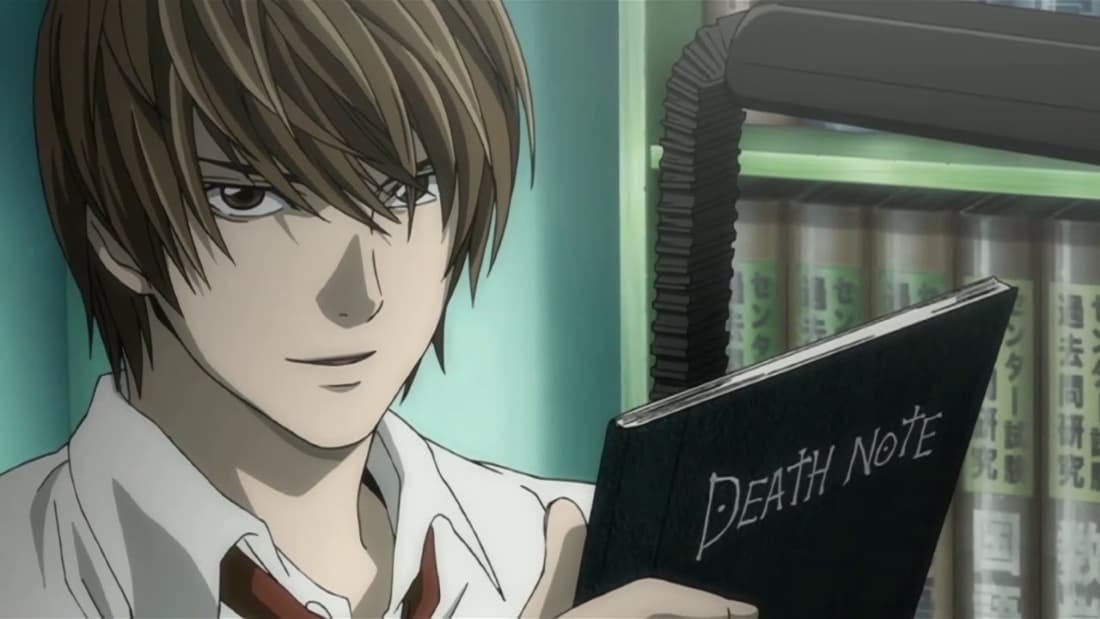 "Look around you, and all you will see are people the world would be better off without." – Light Yagami
Ooooh. My boy Yagami is giving his brilliant thoughts yet again. Here, Light is highLIGHTING that if you look around yourself, you will find numerous evil people.
And this world we love so much is filled with them even though it doesn't need them.
Seems rather relatable, right?
61. Quote By Shimura Shinpachi From Gintama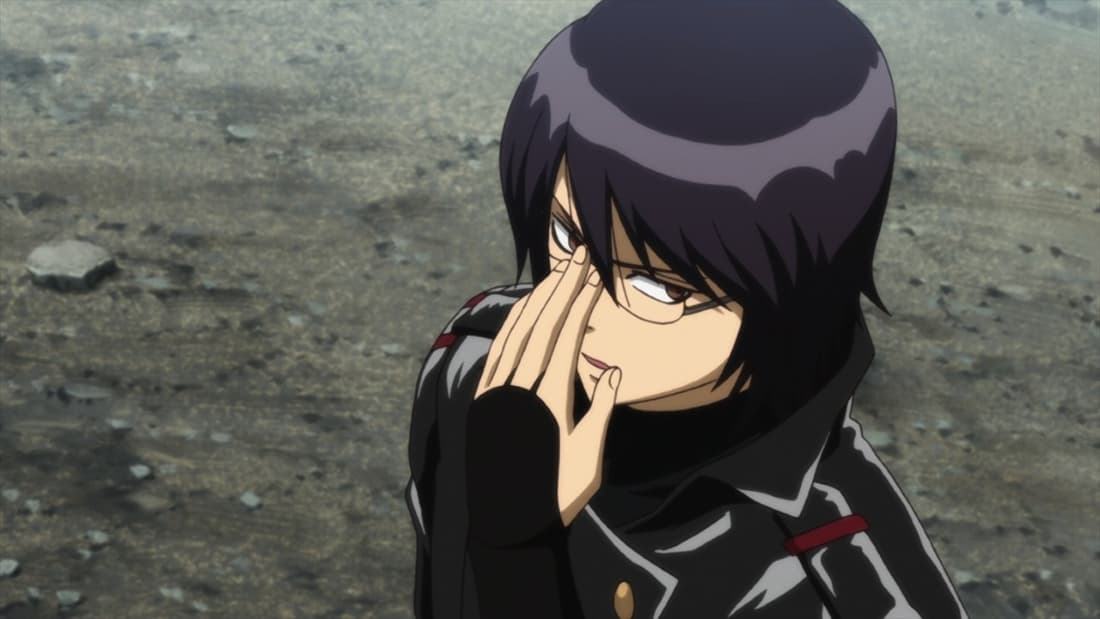 "There's no shortcut to becoming strong. Even if you try to look strong on the outside, that thin layer will soon fall off." – Shimura Shinpachi
Gintama is a one-of-a-kind series that can make us laugh as well as cry. And for such an anime, life lessons are part and parcel.
One of the leading characters, Shimura, is explaining that a facade or a mask won't take you on long journeys.
The truth to strength is the ability to improvise. Shortcuts will just give you a temporary success that can wear off any minute.
60. Quote By Shintaro Midorima From Kuroko No Basket
"Don't give up, there's no shame in falling down! True shame is to not stand up again!" – Shintaro Midorima
The Kuroko No Basket series also happens to be very grounded in its narrative. And from such a story comes a quote from the character, Shintaro.
Here, he is trying to emphasize that falling is no shameful act. It is the act of not standing up again that makes you weak.
As long as you stand up again, learn, and fight, it doesn't matter how many times you fall.
59. Quote By Killua Zoldyck From HunterxHunter
"When I say it doesn't hurt me, that means I can bear it." – Killua Zoldyck
Pain is rather an interesting feeling. A normal pinch from a syringe is "Pain". A hand being cut off is also "Pain".
My boy Killua is highlighting that the pain that doesn't hurt him, isn't exactly weak.
It's the fact that HE is so strong that he can bear it. This goes to show how much Killua understands fighting and acts of brutality.
58. Quote By Naruto From Naruto
"Failing doesn't give you a reason to give up as long as you believe." - Naruto
I mean, come on! Everyone knows that this man is the King of motivation. And even here, he is trying to emphasize such incredible ideas.
Remember that if you believe in yourself, you have no reason to NOT stand up again.
Have faith and fight for what you desire. That's the ninja way!
57. Quote By Monkey D Luffy From One Piece
"No matter how hard or impossible it is, never lose sight of your goal." – Monkey D Luffy
No matter what your goal is, a mere obstacle shouldn't fog your judgment. Even if it starts looking "Impossible", be persistent.
For when you set this as your goal, you must achieve it at all costs.
That's your faith that you put in and losing that will be devastating.
56. Quote By Yato From Noragami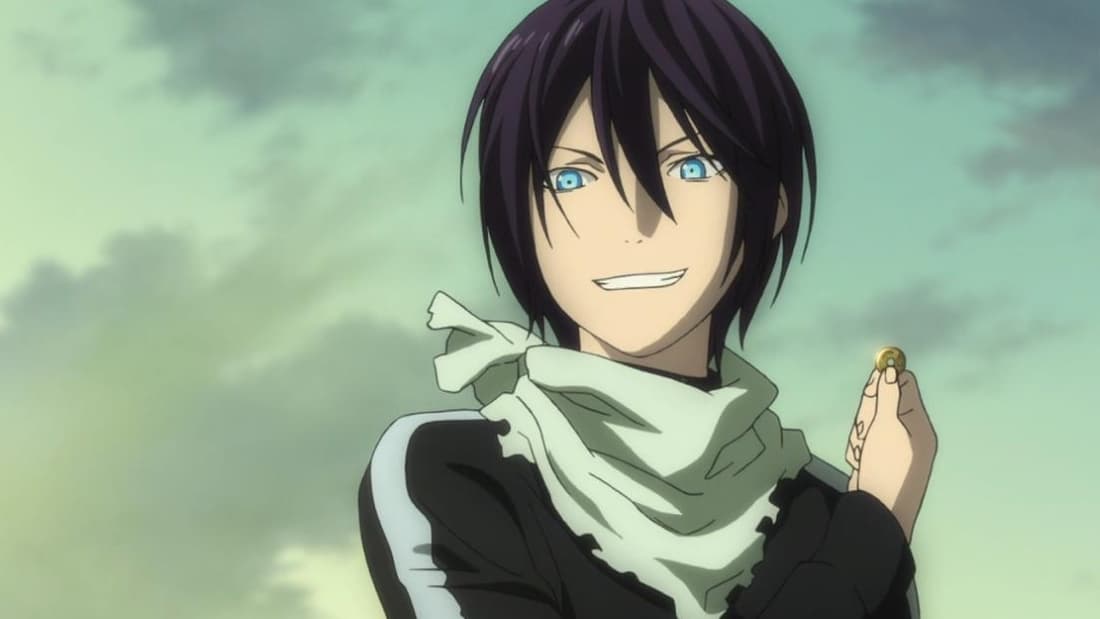 "Life and death are like light and shadow. They're both always there. But people don't like thinking about death, so subconsciously, they always look away from it."– Yato
Yato kami or Delivery God Yato may seem like a sloppy loser at first. However, he is a man refined to the brim against the life he is living right now.
And in the process, he learned that Life and Death are two sides of one coin.
However, since people don't like the idea of Death, they choose to ignore it. But that doesn't change the fact that it exists.
It is right there on the horizon, so make your decisions accordingly.
55. Quote By Milly Thompson From Trigun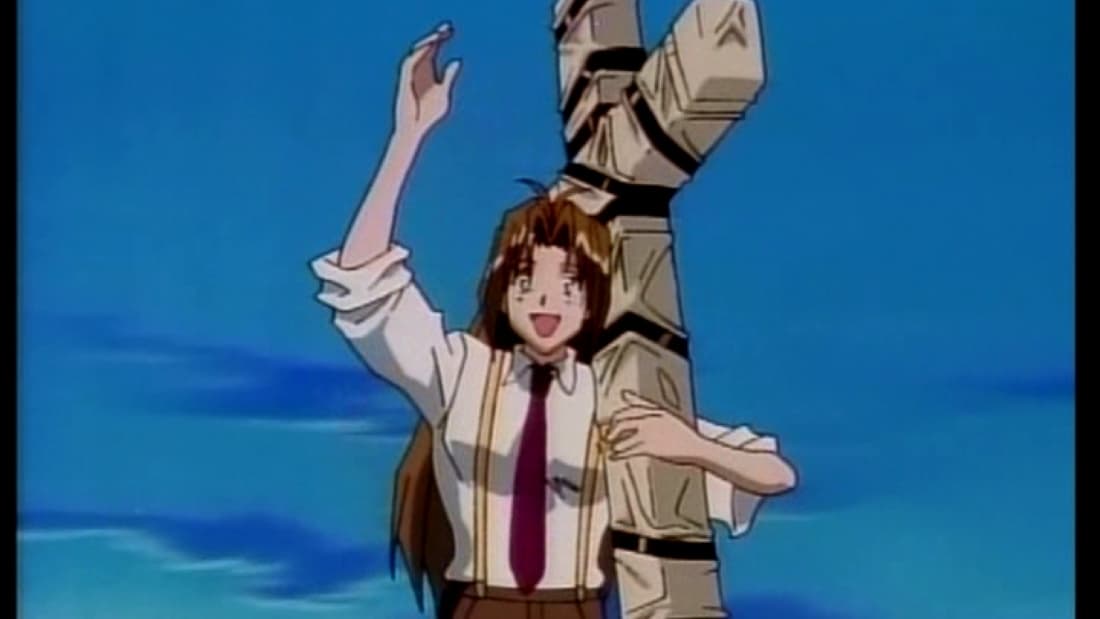 "Every journey begins with a single step. We just have to have patience."– Milly Thompson
It is important to understand that life is a long journey. However, just like every journey, the first step is the most important.
Once you take the first step, it's all a matter of patience from thereon. It will happily end for sure, just wait.
54. Quote By Fuegoleon Vermillion From Black Clover
"Being weak is nothing to be ashamed of… Staying weak is!" – Fuegoleon Vermillion
Fuegoleon Vermillion, in the above quote, highlights one of the most important aspects of achieving your goals.
And that is the ability to not give up and look for improvement. If you are weak now, that's fine.
However, you must not stay weak forever. Get up and change your situation because you, my friend, deserve much better.
53. Quote By Gon Freecs From Hunter x Hunter
"Qualification isn't something we have to talk about. The ones who are not okay with their success can go through training until they are." – Gon Freecs
The HunterxHunter franchise tells us so much about reality and this world that we just can't love it any less.
And one such piece of advice was given by the protagonist himself. He said that one should make sure that their training corresponds to what they have achieved.
If you don't like the degree of their success, they should re-train themselves.
52. Quote By Roronoa Zoro From One Piece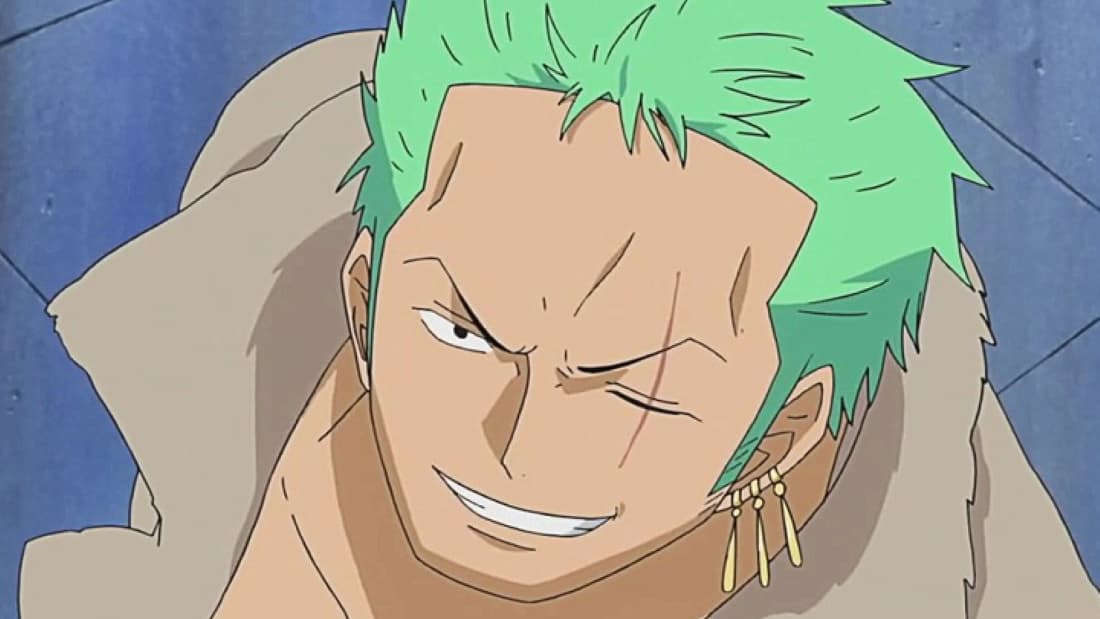 "There Is Someone I Must Meet Again. And Until That Day...Not Even Death Himself Can Take My Life Away." – Roronoa Zoro
Zoro is a man of words. If he said that he wishes to meet someone again in his life, then he will do it at all costs.
And the fact that is willing to go against anyone and everyone including death itself goes to show the sheer amount of dedication that my man possesses.
We must learn from him.
51. Quote By Seiya Kanie From Amagi Brilliant Park
"If you wanna make people dream, you've gotta start by believing in that dream yourself!" – Seiya Kanie
The core fundamental of leadership is the ability to make your team believe in what you do.
Therefore you must believe in your dreams and goals to make sure that your team is also looking forward to it.
If you don't then victory might be a dream for you in the long run.
50. Quote By Erza Scarlet From Fairy Tail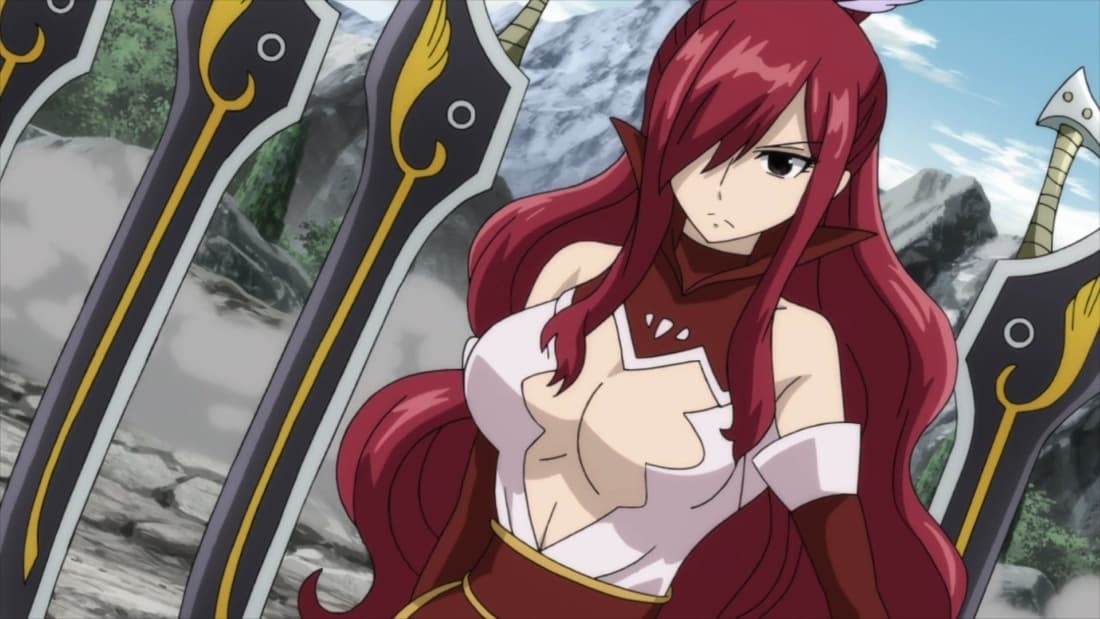 "Moving on doesn't mean you forget about things. It just means you have to accept what's happened and continue living." – Erza Scarlet
In life, many incidents occur that make you question it. And it is those incidents and experiences that also give us a reason to remember them.
Erza Scarlet from Fairy Tail also happens to look at life from this perspective and shares her eye in the above quote.
If you move on from an incident, it doesn't mean that you have forgotten about it.
It just means that you have accepted reality as it is and decided to learn from it and move forward.
Yup, life is quite a memory.
49. Quote By Hinata Miyake From A Place Further Than The Universe
"To act is not necessarily compassion. True compassion sometimes comes from inaction." – Hinata Miyake
A place further of the universe is an amazing anime that everyone should watch at least once.
And if the quote above makes you curious about the series then I will be happy.
In the message above, it is portrayed that compassion doesn't always require any sort of action to be accepted.
Instead, compassion can be expressed in any way including not doing anything at all. Interesting, isn't it?
48. Quote By Nico Yazawa From Love Live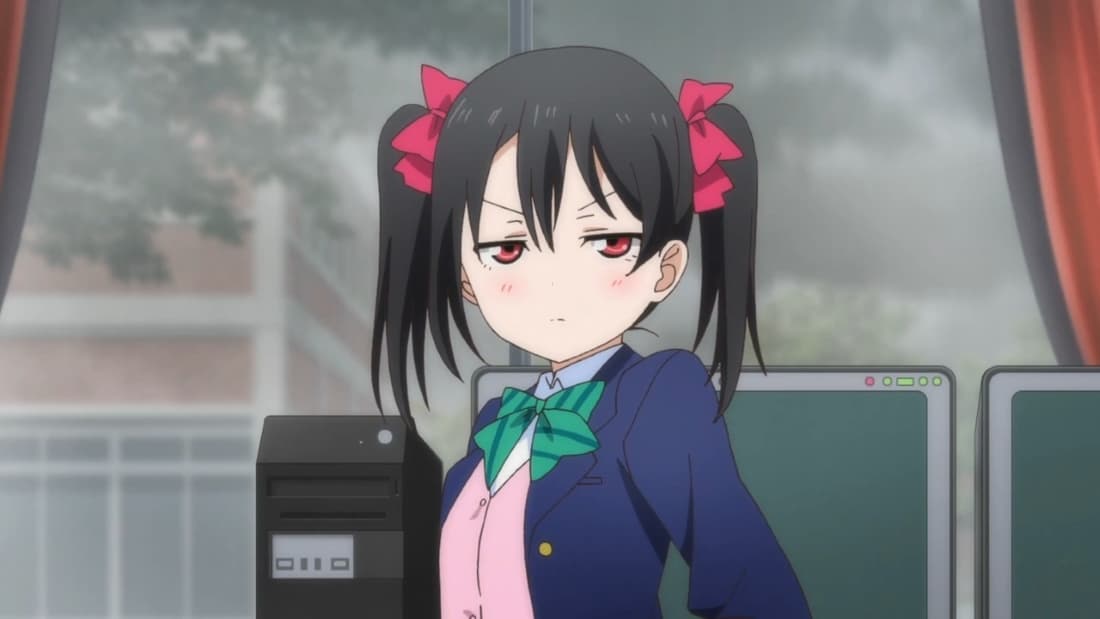 "An excellent leader must be passionate because it's their duty to keep everyone moving forward." – Nico Yazawa
Nico from love lives is a very adorable and cheerful character and you can see those traits of her just by reading her quote.
In this prose, she is highlighting that leadership must have the element of passion and drive to push it forward.
Otherwise, the team won't be able to achieve its maximum potential. And that is why passion is so important.
It's a fuel that sparks the fire of desire. The desire to win!
47. Quote By Seishuu Handa From Barakamon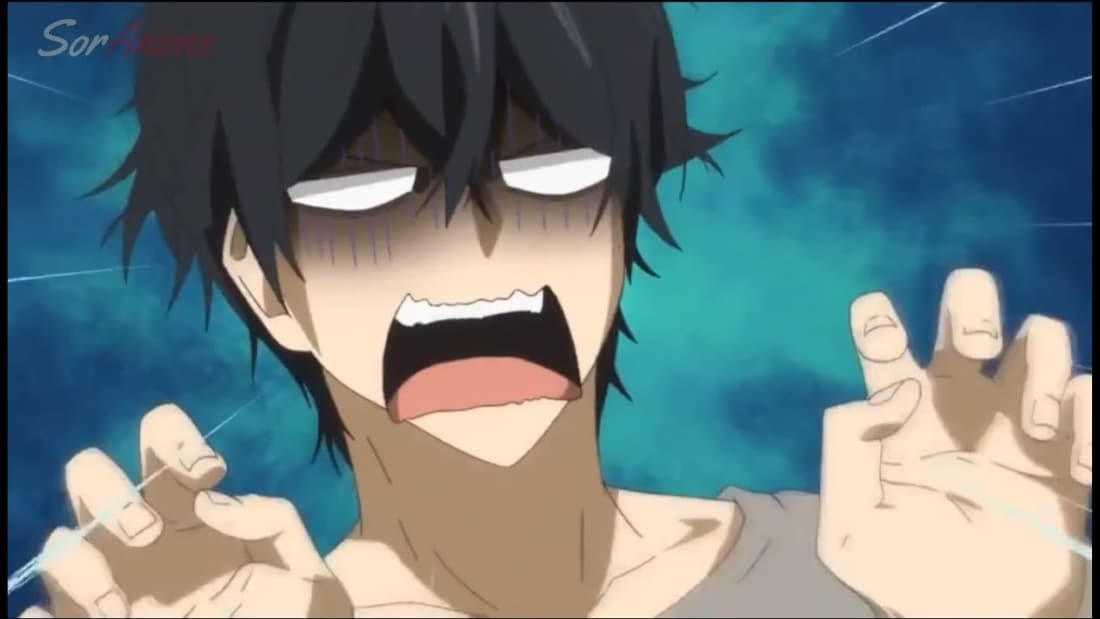 "Simplicity is the easiest path to true beauty." – Seishuu Handa
If you have watched the Barakamon series, you know that this man is straight-up spitting facts here.
It is the simplicity of an individual that acts as his/her beauty. Adding more layers is not going to make the situation any better.
You need to be as true to yourself as possible and that is what makes life so interesting.
46. Quote By Don Quixote Doflamingo From One Piece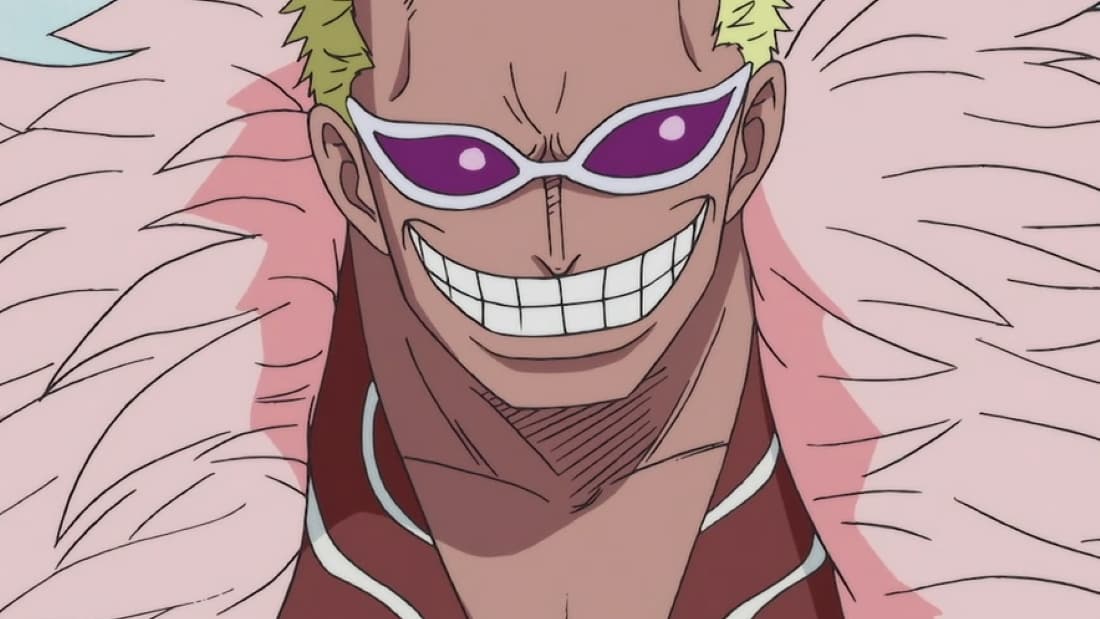 "Those who stand at the top determine what's wrong and what's right! This very place is neutral ground! Justice will prevail, you say? But of course, it will! Whoever wins this war becomes justice!" – Don Quixote Doflamingo
Don Quixote Doflamingo has just said some of the most heart-wrenching yet facts about this world.
He claims that those who have the authority, decide what's wrong and what's right. If you are not standing at the top, your sense of justice won't be considered.
It is important to be the strongest or else the strongest will frame your life to a new degree and your definition of justice would be left untouched.
45. Quote By Korosensei From Assassination Classroom
"The difference between the novice and the master is that the master has failed more times than the novice has tried." – Koro Sensei
I can't emphasize enough how incredible the series Assassination Classroom is. You can learn so much about the importance of those basic things in life and their omnipresence.
One such example is the quote above which states that there is a difference between a novice and a master.
And that difference is that the master has failed more times than the novice has ever attempted.
This means that the master of any activity becomes the master himself because he practices, fails, learns, and gets better.
Whereas the novice is just starting and doesn't have nearly as much experience as the master.
It is not a difference in skill, it's the difference in experiences.
44. Quote By Shouta Aizawa From My Hero Academia
"There's nothing crueler than letting a dream end midway." – Shouta Aizawa
This man is loved by many women around the globe. And I believe it's this ideology that makes him stand out so much more than anyone else.
Here, Shouta Aizawa claims that those who let their dreams die Midway commit a cruel act on themselves.
If you have a dream, go for it, no matter what. Letting it on the edge won't do any good.
43. Quote By Naruto From Naruto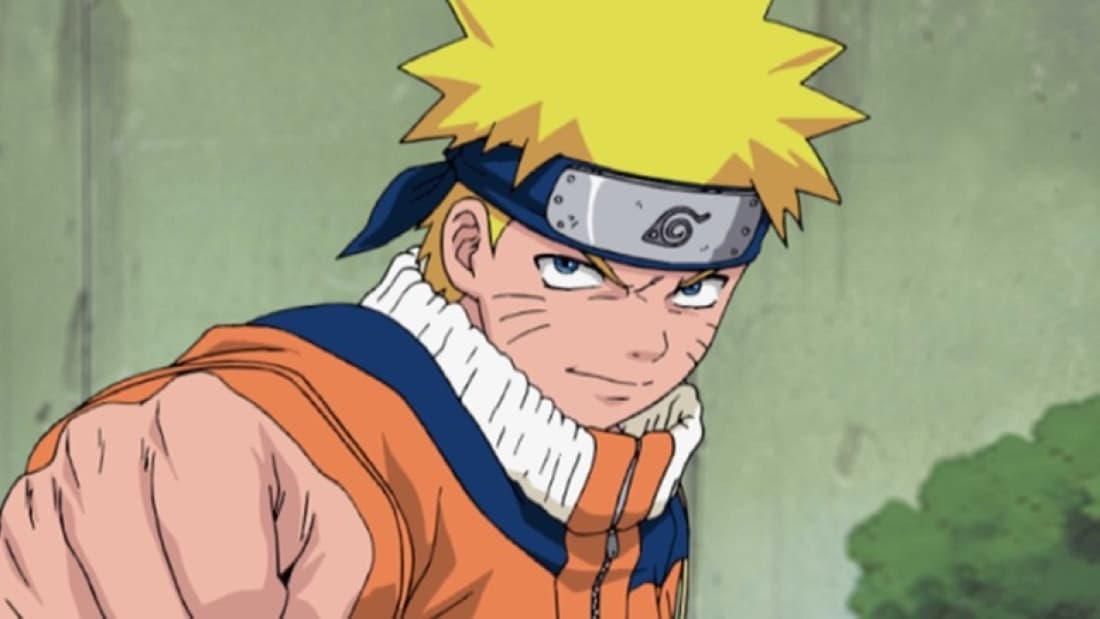 "Hard work is worthless for those that don't believe in themselves."– Naruto Uzumaki
My man Naruto is back with another piece of advice. This time, he is highlighting the importance of faith in any situation.
Naruto is telling us that if we don't believe in what we are doing then hard work is no good.
One must have pure faith and trust in the task one performs. Only then will they be able to achieve the desired results.
42. Quote By Sebastian Michaelis From Black Butler
"Hatred and Sorrow are power. They are yours to control. All you have to do is to turn them into strength and use that strength to move forward."– Sebastian Michaelis
Sebastian is one of the most handsome boys in the anime medium. However, apart from his aesthetics, his wisdom also stands out in the show.
Here, he is highlighting the importance of transforming negative feelings into positive actions. Use your hate as motivation and you will achieve something far greater than what you imagined.
41. Quote By Yami Sukehiro From Black Clover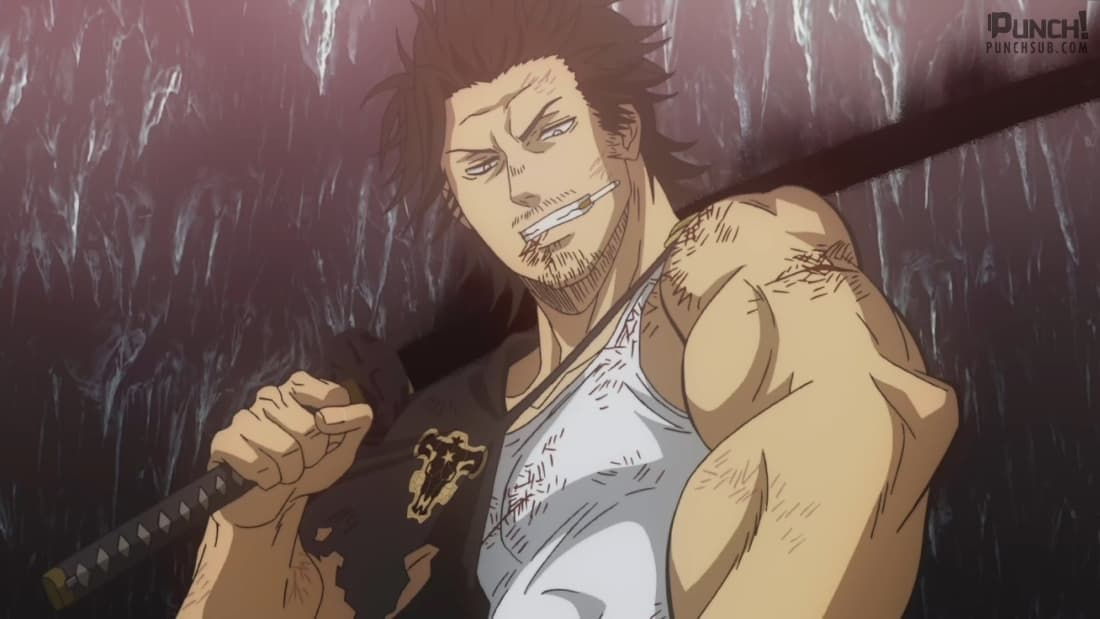 "Surpass your limit. Right here, right now." – Yami Sukehiro
This quote from Yami is very popular because of how detrimental the Black Clover series is.
In that anime, many people get very close to death, very frequently. However, Yami always motivates them that rather than giving up, they must surpass their limits on that very occasion.
And thus, they would show up as a much stronger version of themselves.
40. Quote By Monkey D Luffy From One Piece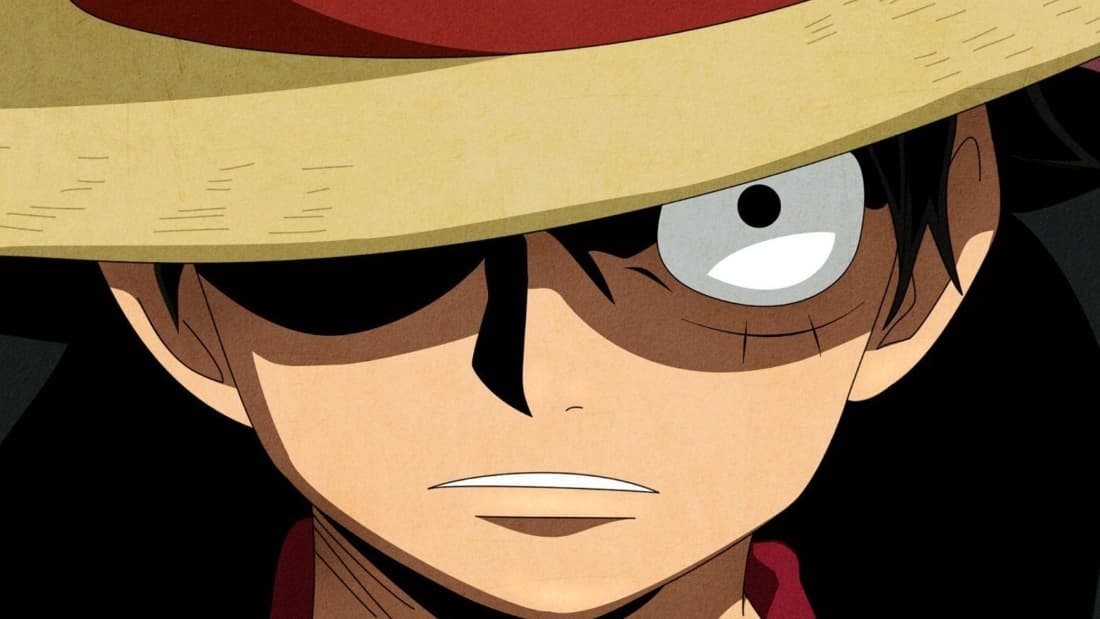 "If you don't take risks, you can't create a future." – Monkey D. Luffy
Another piece of Golden advice from the Golden boy. My man Luffy is just filled with positive energy and in this quote, he is spreading that energy by motivating people to take risks.
It's because of the risks that you take, that make a future you deserve. If you don't take risks, you won't be able to create the dream life you always wanted.
39. Quote By Zenitsu Agatsuma From Demon Slayer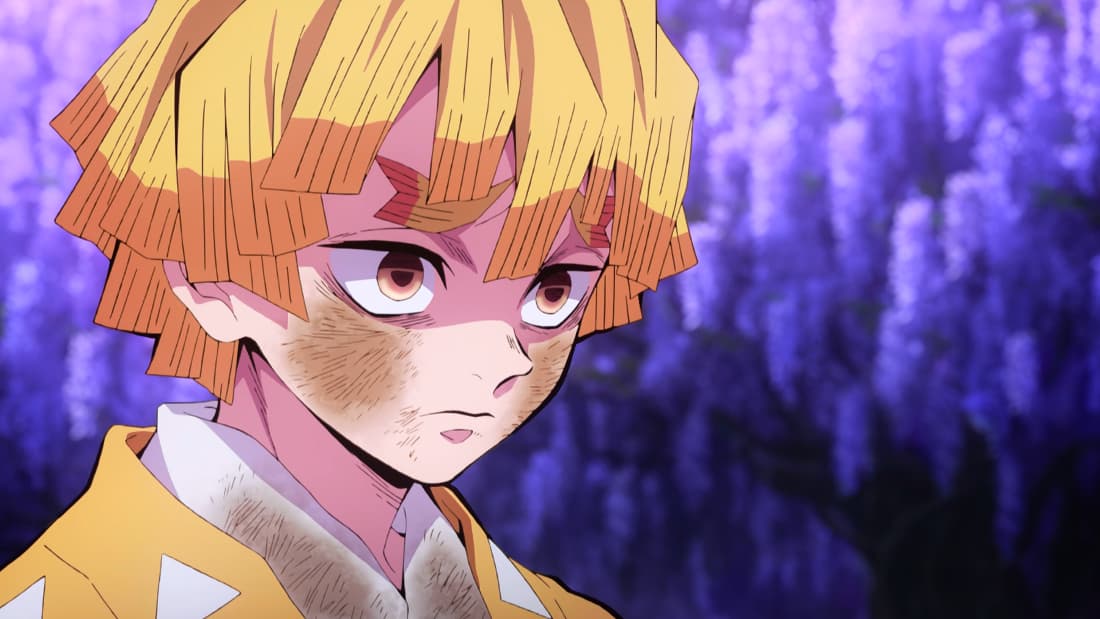 "Don't ever give up. Even if it's painful, even if it's agonizing, don't try to take the easy way out." – Zenitsu Agatsuma
This one comes from our boy Zenitsu from Demon Slayer. And no matter what you think about him, you can't deny that the man has insane dedication.
And his act of not giving up even when it hurts is motivating on another level as the quote suggests.
38. Quote By Tooru Oikawa From Haikyuu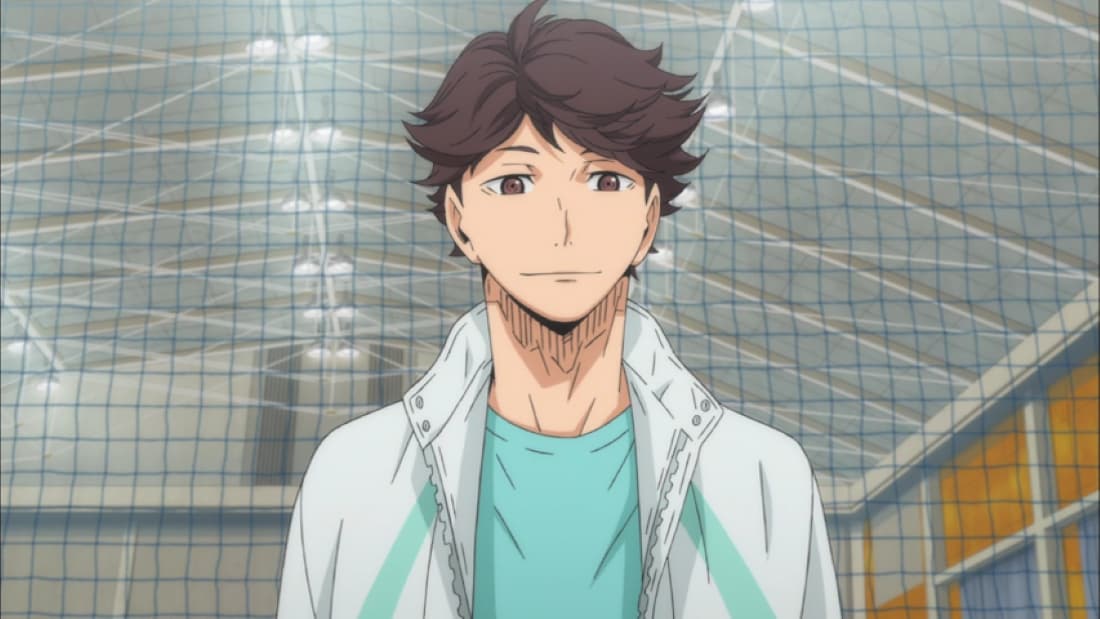 "Today might be the chance to grasp the chance to let your talent bloom. Maybe tomorrow, the day after, or next year… Maybe even when you're thirty. I'm not sure if physique has anything to do with it, but if you think that it will never come, it probably never will." – Tooru Oikawa
This quote from Tooru depicts the importance of opportunities in real life. One must ensure that they take every opportunity they have to improvise and get better.
These golden moments only come to those who deserve them. But if you give up on them because of doubt or regret, then you won't be left with anything but a hollow life.
37. Quote By Giyu Tomioka From Demon Slayer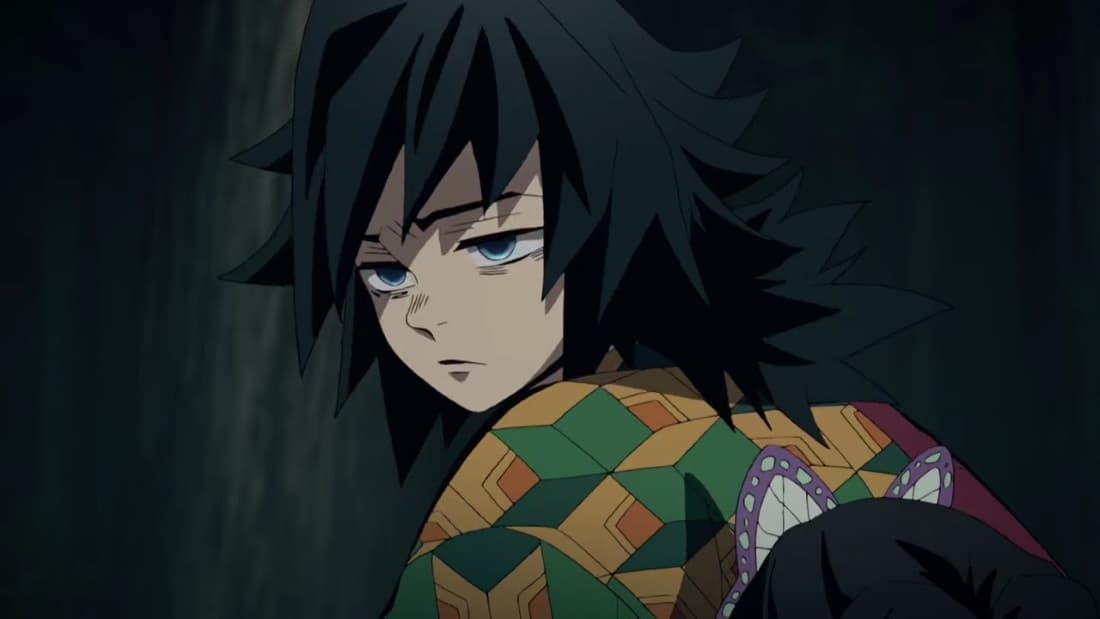 "Feel the rage, The powerful, pure rage of not being able to forgive will become your unswerving drive to take action." – Giyu Tomioka
Giyu has always been a calm character in the Demon Slayer franchise. However, his silent nature is the depiction of his ability to change his anger into strength.
Just like in the quote above, Giyu is talking about the strength and power that one gets as one transforms their rage into a drive for action.
Trust me, man, this skill will take you to new heights.
36. Quote By Kagome From InuYasha
"I want you to be happy. I want you to laugh a lot. I don't know what exactly I'll be able to do for you, but I'll always be by your side." – Kagome
As you can see, Kagome is depicting a beautiful message with this quote on screen.
A romantic idea of loving someone until the end and making sure that the other person is happy is the act of the beautiful.
Only those who have elegance can do this without any problem.
35. Quote By Gilgamesh From Fate Series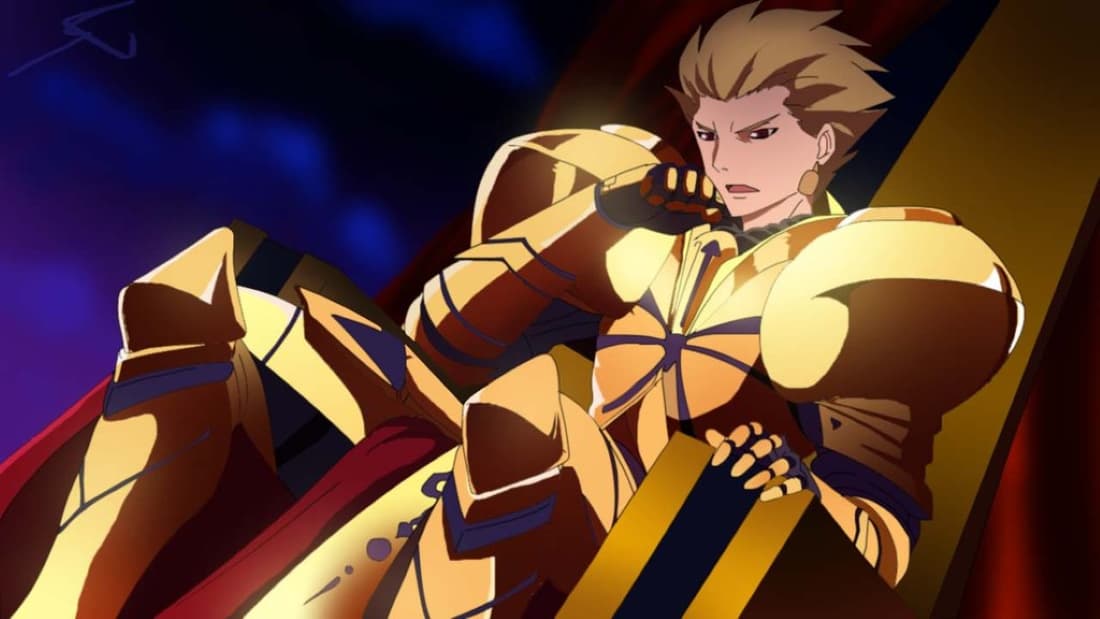 "Do exactly as you like. That is the true meaning of pleasure. Pleasure leads to joy and joy leads to happiness." – Gilgamesh
Gilgamesh, being the beast that he is, says that one should do whatever one wishes to do in the name of joy and pleasure.
These are the feelings that lead to happiness and you shouldn't give up on them at any cost.
34. Quote By Tobio Kageyama From Haikyuu
"The last ones standing are the victors. Only the strongest. If you want to be the last one standing become strong." – Tobio Kageyama
The core idea behind this quote is the emphasis on strength. If you wish to be in the Top 1%, you must work your face off like that.
Remember, when you work harder than your competition, you get stronger than your competition. And only then will you be able to surpass them.
33. Quote By Simon From Gurren Lagann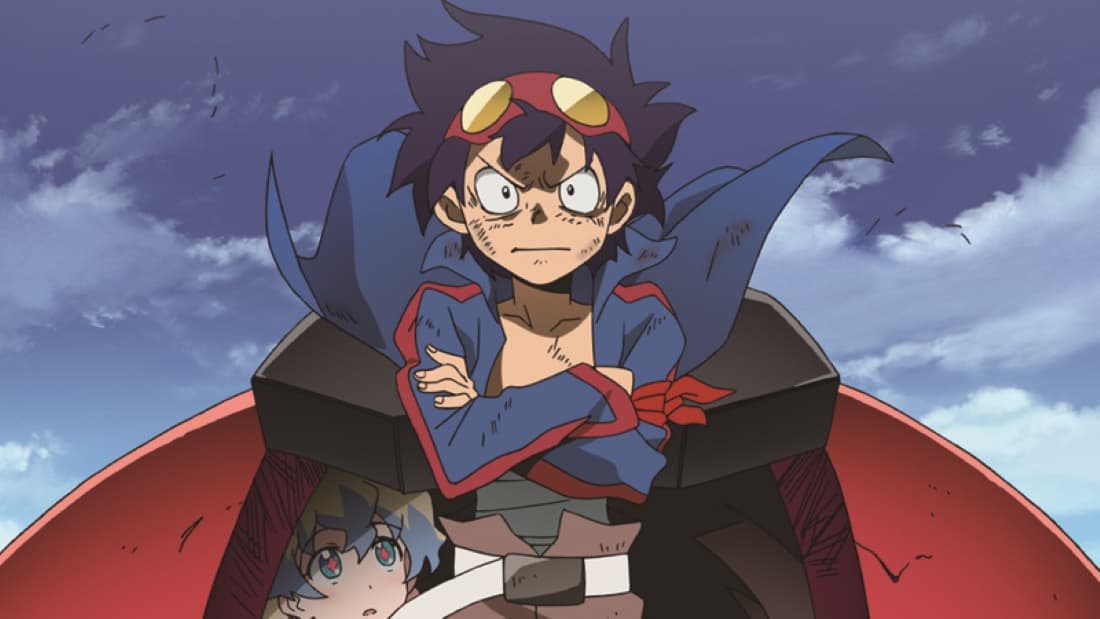 "Reject common sense to make the impossible possible."– Simon
This quote might seem like an abstract statement at first. But it tells us about the idea of miracles and the importance of giving up on logic.
If you believe in something, do it. Don't let logic act as a hurdle. Jump over them and get what you want.
32. Quote By Ichigo Kurosaki From Bleach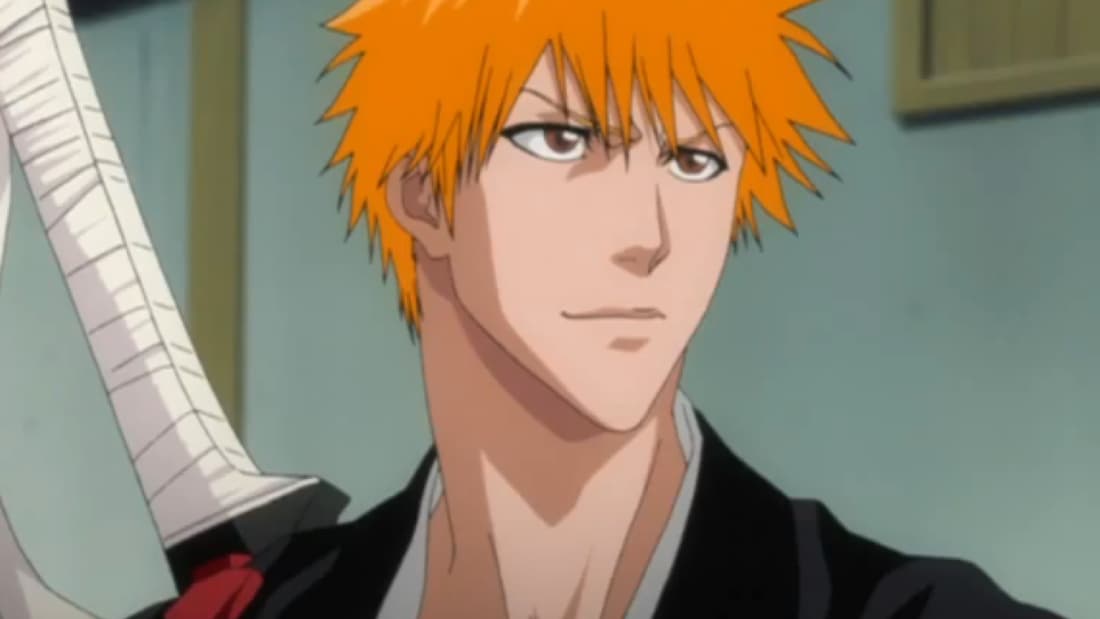 "We can't waste time worrying about the what if's." – Ichigo Kurosaki
This is a very important message, especially for the current generation. Instead of focusing on possibilities, one must focus their energy, time, and strength on what they have to do at that very moment.
They should focus on their present rather than formulating the future.
31. Quote By Kaneki Ken From Tokyo Ghoul
"Never trust anyone too much, remember the devil was once an angel." – Kaneki Ken
Kaneki Ken went through hell in his life. And on this journey, he learned a lot of lessons including the one mentioned here.
Kaneki says that you must not trust anyone more than you should. This is because the one whom you might be considering an angel could turn out to be a devil.
That's how it works.
30. Quote By Nagisa Shiota From Assassination Classroom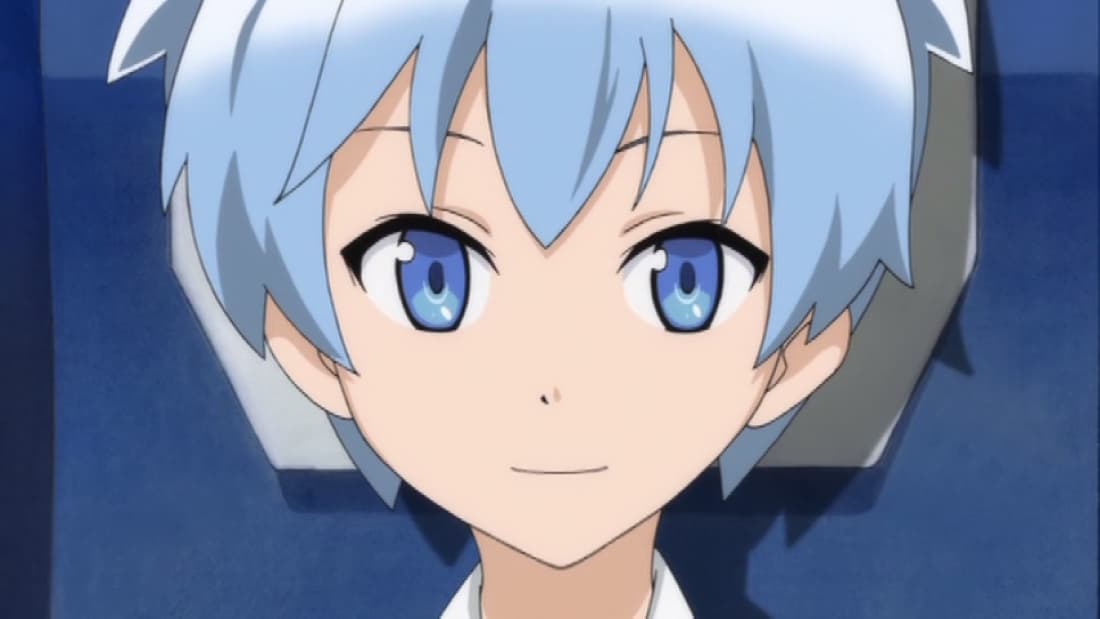 "Examined from another angle, your faults and weaknesses can be weapons." – Shiota Nagisa
It is important to embrace your weaknesses and work on them. My boy Nagisa explains how you can shift your weaknesses and make them your strengths if you wish to.
And that is the best part of life. You can always adapt, learn, and overcome.
29. Quote By Rize Kamishiro From Tokyo Ghoul
"There are times when you have to give up on one thing to preserve the other." – Rize Kamishiro
This idea is yet another precious piece that needs to be heard by more people around.
One must understand that attaining EVERYTHING is not possible. You must make sacrifices for a greater cause.
That's how you achieve success and that's how you prove that you deserve success. Those sacrifices add up to a better picture.
28. Quote By Ichigo Kurosaki From Bleach
"You wanted revenge? You're just making other people as miserable as you. Revenge is just the path you took to escape your suffering." – Ichigo Kurosaki
Ichigo is a man of principles. And in the above quote, he shares one of his most loved principles.
He is highlighting that only those who have suffered miserably are the ones who seek revenge.
However, there is no cure for their suffering. It is just a depiction of the brutality that they faced.
It's just a road they choose to hide from the pain.
27. Quote By Levi Ackerman From Attack On Titan
"I think pain is the best discipline." – Levi Ackerman
One of the most badass characters in all of the anime goes by the name of Levi Ackerman.
And this guy is nothing less than a Master at his work. And throughout his experiences, he learned that it is pain that acts as the biggest motivation.
It's the pain that lets people live a disciplined life. And that is why pain is important.
26. Quote By Shunsui Kyouraku From Bleach
"That's just the way it is. Change is inevitable. Instead of resisting it, you're better served simply going with the flow." – Shunsui Kyouraku
In this world, Growth is bound to happen. Humans will learn from their mistakes and humanity will move forward every single time.
Therefore, it is important to understand that you have a better chance of going with the flow and changing yourself rather than resisting and trying to go against it.
25. Quote By All Might From My Hero Academia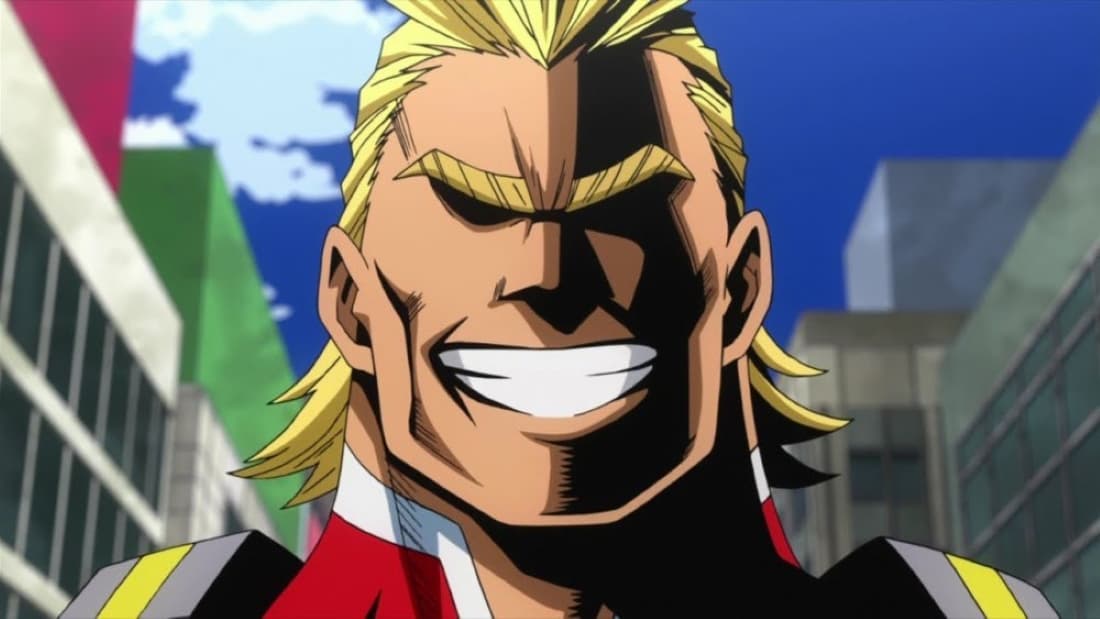 "The slight difference between those who always aim for the top and those who don't, it'll come to matter in a big way once you all emerge into society." – All Might
The idea of always hoping to be the best and trying your 100% every single time is pushed in this quote so well.
One must understand that society only cherishes those who are at the top. Therefore, you just practice and aim to be the best if you wish to achieve your goals.
The top is the only place for it. The top is the only place you deserve.
24. Quote By Kotarou Katsura From Gintama
"If you have faith, your dreams will surely come true." – Kotarou Katsura
Just like Naruto, Katsura is also pushing the importance of faith in his speech. Here, he is saying, in a straightforward manner, that if you believe in your dreams, they will come true.
And even though it is very basic, people still don't seem to understand its importance.
They should for sure.
23. Quote By Saitama From One Punch Man
"Who decides limits? And based on what? You said you worked hard? Well, maybe you need to work a little harder. Is that really the limit of your strength? Could the you of tomorrow beat you today? Instead of giving in, move forward." - Saitama
Limits are not set by someone else. Limits are set by your mind. It's YOU who sets limits for yourself and therefore, cages yourself in.
However, you must realize that there is no limit to your strength. No one decides how strong you can get, not even you.
Therefore, keep pushing forward and get stronger. That is what will make you a legend.
22. Quote By Nico Robin From One Piece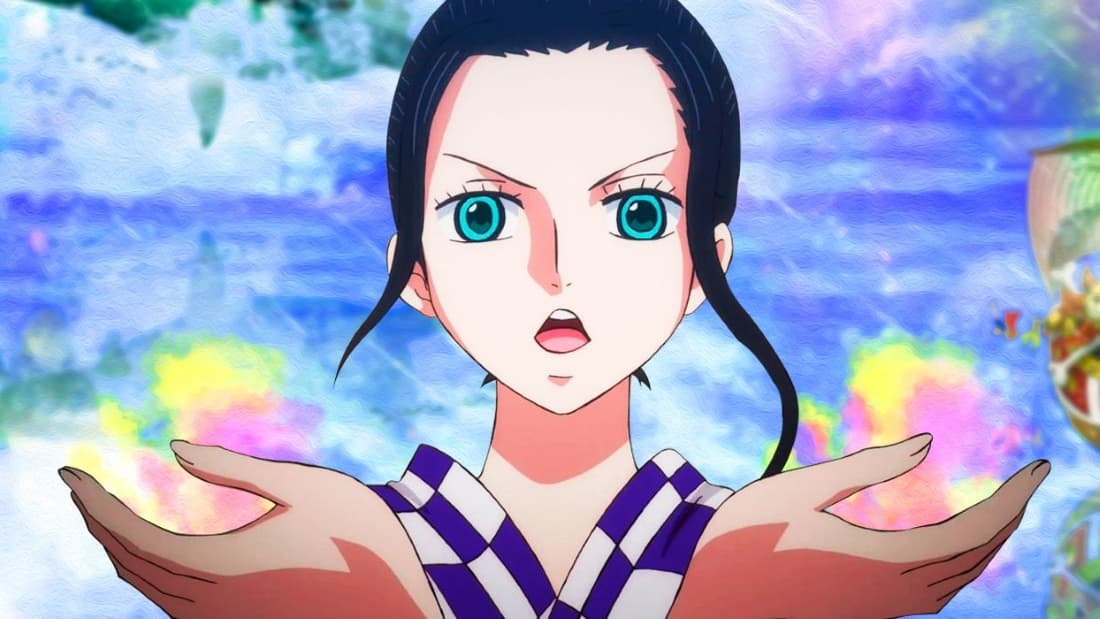 "Fools who don't respect the past are likely to repeat it." – Nico Robin
It is important to understand that the past is a lesson. Just because it has already happened doesn't mean that it is worthless.
Instead, one should frequently look back and extract the lessons from the incidents they experienced in the past.
That will allow them to be stronger and better, with every passing day.
21. Quote By Beerus From Dragon Ball Super
"Nobody preaching about justice is ever a good guy." – Beerus
This quote might seem a bit too harsh at first but it depicts the reality of this world.
In this world of hypocrisy, one should stay on the top of their toes if one hears someone talk about Justice.
For once, they might be formulating their meaning and forcing it on you. They might not be the good guys they are pretending to be.
20. Quote By Sakata Gintoki From Gintama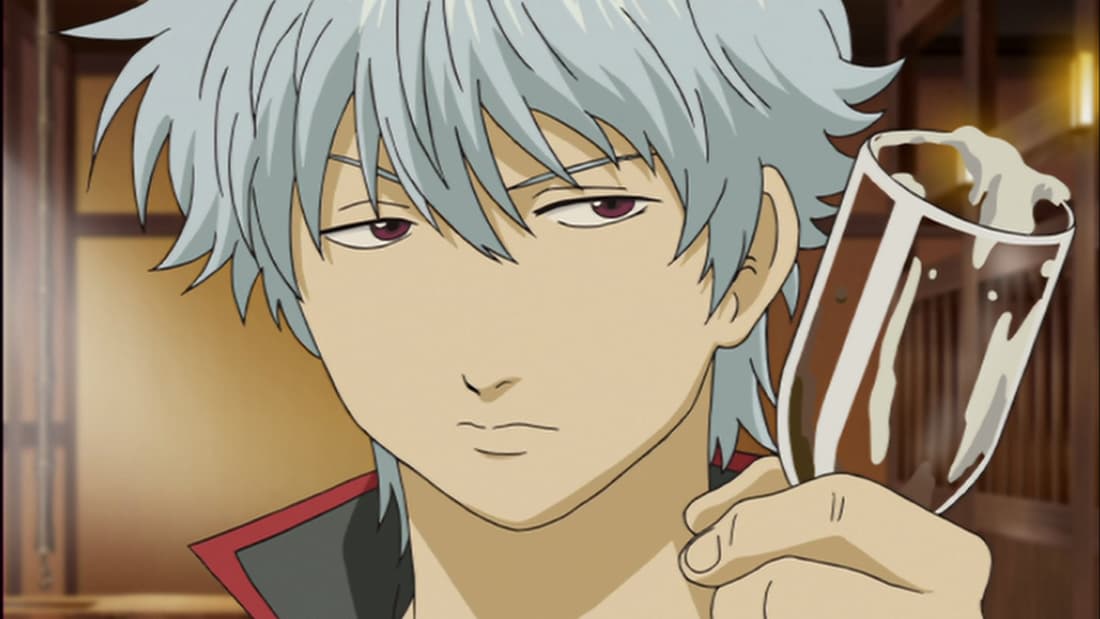 "The night is in its darkest just before dawn. But keep your eyes open. If you avert your eyes from the dark, you'll be blinded by the rays of a new day. So keep your eyes open, no matter how dark the night ahead may be." – Gintoki Sakata
My man Gintoki is trying to tell us that we must be aware of our surroundings every time.
This place that might seem like it's about to improve, may have a surprise in store for us.
Be prepared for that. In life, surprises can come from any direction, make sure that you are ready to take them head-on.
19. Quote By Allen Walker From D.Gray Man
"When you lose sight of your path, listen for the destination in your heart." – Allen Walker
If you come across a situation where you don't know where you are going and what path shall you take, ask your heart about it and it will show you the correct answer.
It is the heart that made you choose a goal in the first place. It is the heart that will take you there as well.
Have that heart and move on!
18. Quote By Tanjiro Kamado From Demon Slayer
"No matter how many people, you may lose, you have no choice but to go on living. No matter how devastating, the blows maybe." – Tanjiro Kamado
Tanjiro is a character that has melted more hearts than anyone. And his life has always been quite motivating.
Therefore, we can learn from him and his quote about the importance of moving forward.
He asks us to never give up and always be on track no matter how much we lose.
We have no other choice than to achieve what we want. Otherwise, our sacrifices were for nothing.
17. Quote By Kureo Mado From Tokyo Ghoul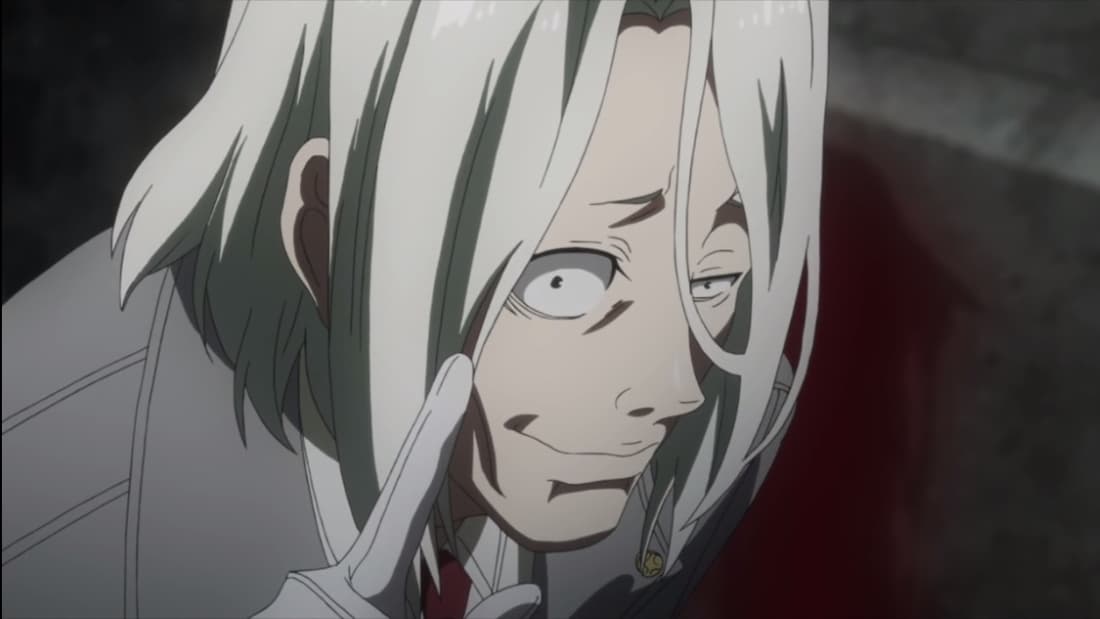 "As long as it's for the right cause, there's nothing wrong with playing dirty." – Kureo Mado
Kureo is giving a justification for the actions committed by him. He says that as long as you are doing something great, it doesn't matter how you do it.
What matters is if you achieve it or not. Achieve greatness by any means.
16. Quote By Hiroshi Kido From Barakamon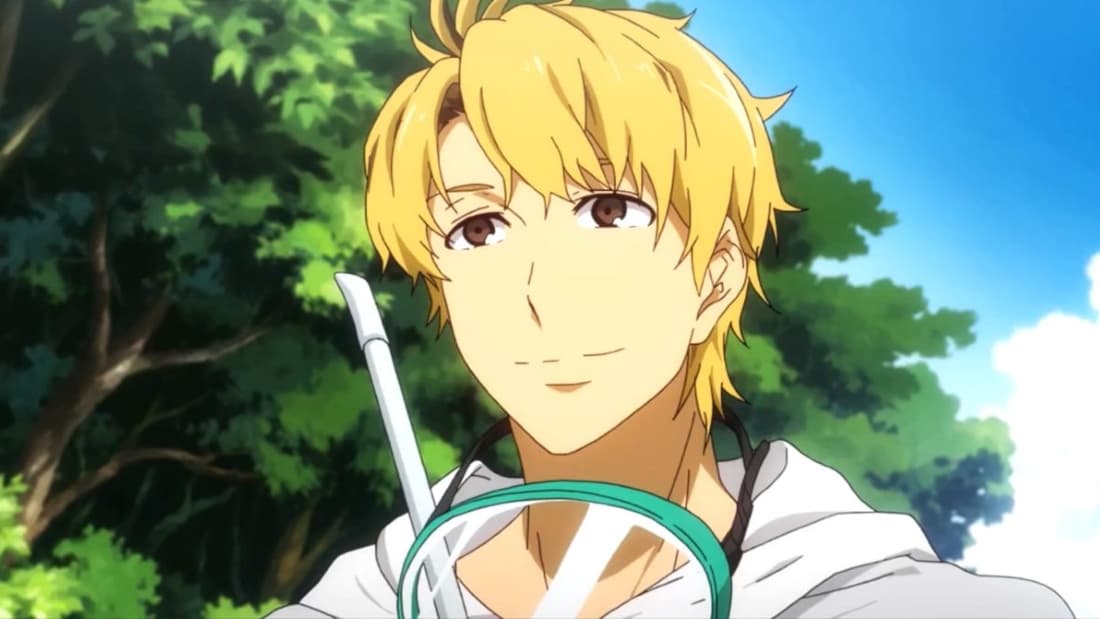 "That's why I can't make a change. Everything I do is so… Half-assed." – Hiroshi Kido
Hiroshi from Barakamon is trying to tell us about his regrets in life. He regrets that he isn't able to make a change because he doesn't put his 100% into anything.
Therefore, if you wish to have a great life, make sure that you do everything to its maximum potential.
Only then will you be able to achieve greatness.
15. Quote By Saitama From One Punch Man
"If you really want to become strong, stop caring about what others think about you. Living your life has nothing to do with what others think." – Saitama
My man Saitama states that one must always focus on themselves instead of focusing on others.
It's your life, your body, your mind. A second party must not interfere with its functioning.
No matter what others say, you must do what you like and care about none of them.
14. Quote By Bang From One Punch Man
"You are too young to worry about failure. In a pinch, just muddle through. The outcome won't change, so that's best." – Bang
Another wise character from One Punch Man is Bang who shares his wisdom in the above quote.
He claims that one must not be afraid of failure and should always get through tough times.
It is times like this that check your level, and if you don't worry about failure and move ahead, you are bound to find your treasure.
13. Quote By Soma Yukihira From Food Wars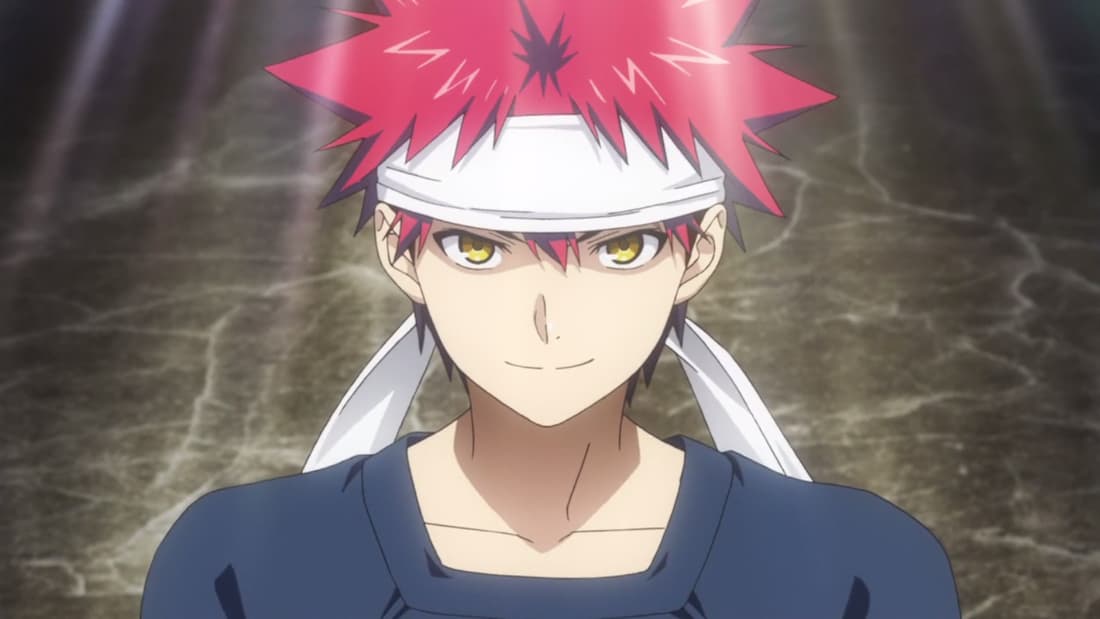 "Repeating trial and error and failing many times… it's that process which makes the dishes shine." – Soma Yukihira
With the metaphor of tasty dishes, Chef Soma Yukihara tells us about the importance of failure.
He claims that if someone doesn't fail, they are not going to learn and if they don't learn new things, they won't be able to make great dishes aka, have a better life.
Seems relatable, right?
12. Quote By Eren Yeager From Attack On Titan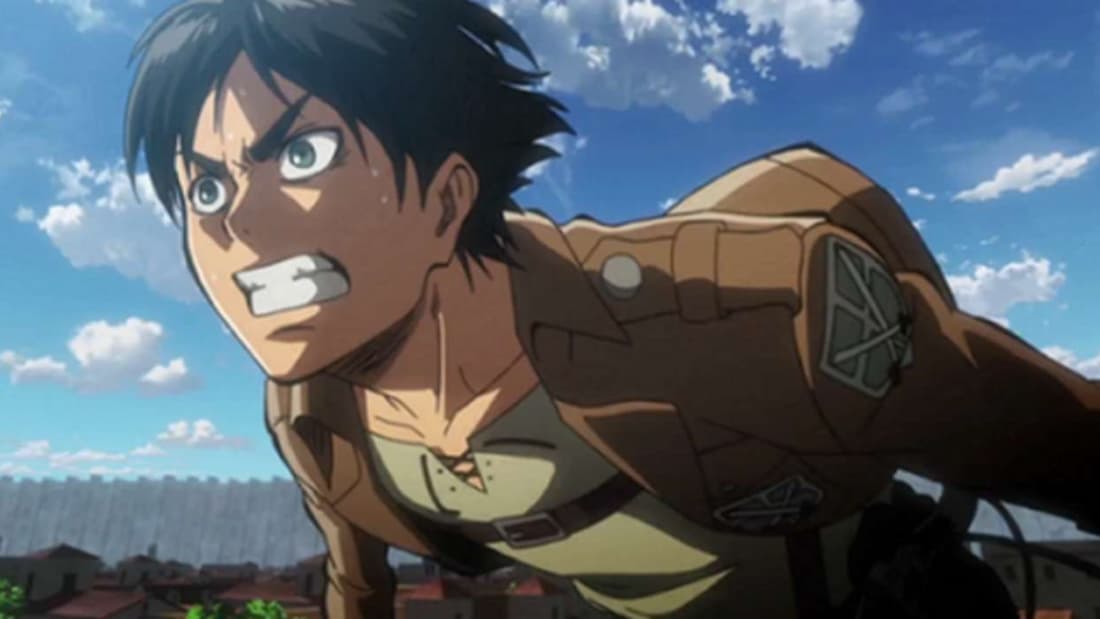 "I don't have time to worry if it's right or wrong, you can't hope for a horror story with a happy ending." – Eren Yeager
Looked Upon by many as one of the greatest protagonists in history, Eren Yeager is a man who understands life.
Here, he is trying to push an important idea in our minds by saying that doesn't care about the morals of his actions.
He is on a mission and he will do all he can to achieve it.
A horror story doesn't have a happy ending, right?
11. Quote By Rukia Kuchiki From Bleach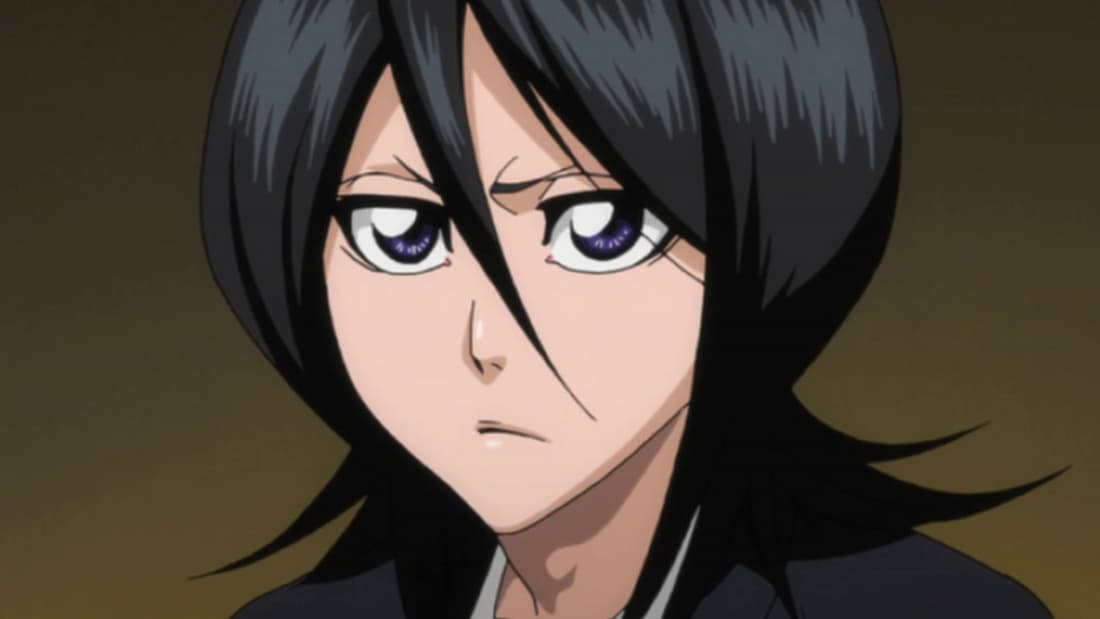 "We are taught never to shed tears. For to shed tears means that the body has been defeated by emotion. And to us, this simple act of crying proves, without question, that the existence of emotion is nothing but a burden." – Rukia Kuchiki
Rukia, one of the most popular characters from Bleach, tells us her perspective on emotions and their existence.
She claims that it's because of emotions that humans cry and lose themselves. Therefore, emotions are nothing other than a burden.
Although it might seem like an abstract thing to say, her life acts as proof of her statements.
10. Quote By Izuku Midoriya From My Hero Academia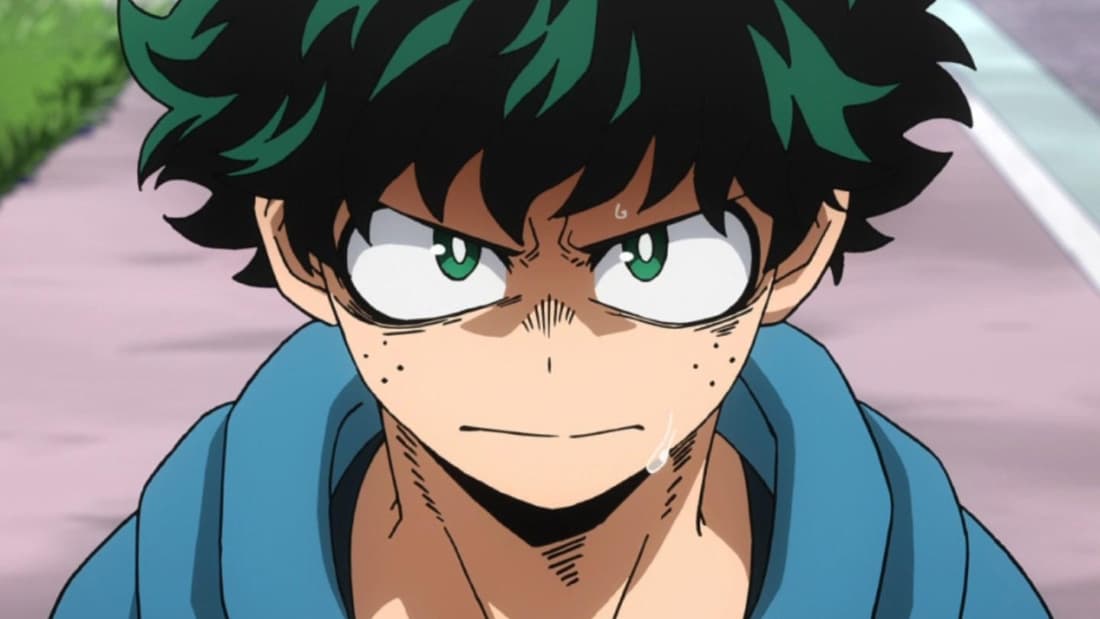 "Sometimes I do feel like I'm a failure. Like there's no hope for me. But even so, I'm not gonna give up. Ever!" – Izuku Midoriya
Izuku Midoriya is one of the most inspiring characters in the realm of Shonen and this man just never gives up.
Even in the quote above, he says that no matter what happens, he won't give up at all.
No matter how painful it gets, he won't give up. And that is telling a lot to many people including YOU and me.
9. Quote By Monkey D. Luffy From One Piece
"Being lonely is more painful than getting hurt." – Monkey D. Luffy
Luffy is back again with the treasure of life lessons he possesses. This time around, he is talking about loneliness and highlighting how loneliness kills someone from the inside.
It is fine if you are hurt but being left alone is painful on another level.
Therefore, you must have friends beside you at all times.
8. Quote By Fuegoleon Vermillion From Black Clover
"Being dissatisfied with your current level doesn't make you a liability, doing nothing about it does !!" – Fuegoleon Vermillion
This man always chooses to spit facts by giving us a rock of truth right in our faces.
It is fine if you are on a low level of skill and excellence at the moment.
Nothing wrong there. However, if you choose to stay on that level and don't wish to improve even a bit, that is an act of disgust.
Always seek improvement.
7. Quote By Alucard From Hellsing
"Giving up kills people. When people reject giving up… they finally win the right to transcend humanity." – Alucard
Alucard, being the vampire alongside humans, has a thorough understanding of both races. And in his quote above, he is highlighting that those who give up are the ones who end up dead.
Those who don't are the ones who go beyond human comprehension. So which one will you choose? Death or Divinity?
This is something people need to hear time to time, especially when they are going through a tough time, and giving up is the easiest option. But this quote reminds us that the win comes when you do not give up.
6. Quote By Shoyo Hinata From Haikyuu
"The future belongs to those who believe in the beauty of their dreams." – Shoyo Hinata
Another quote from my boys at Haikyuu. This time, it's the main character Shoyo Hinata who tells us about the importance of belief and dreams.
You have complete belief in your dreams, you are bound to achieve them. Just keep working, the success that you wish for is right on the horizon.
5. Quote By Garou From One Punch Man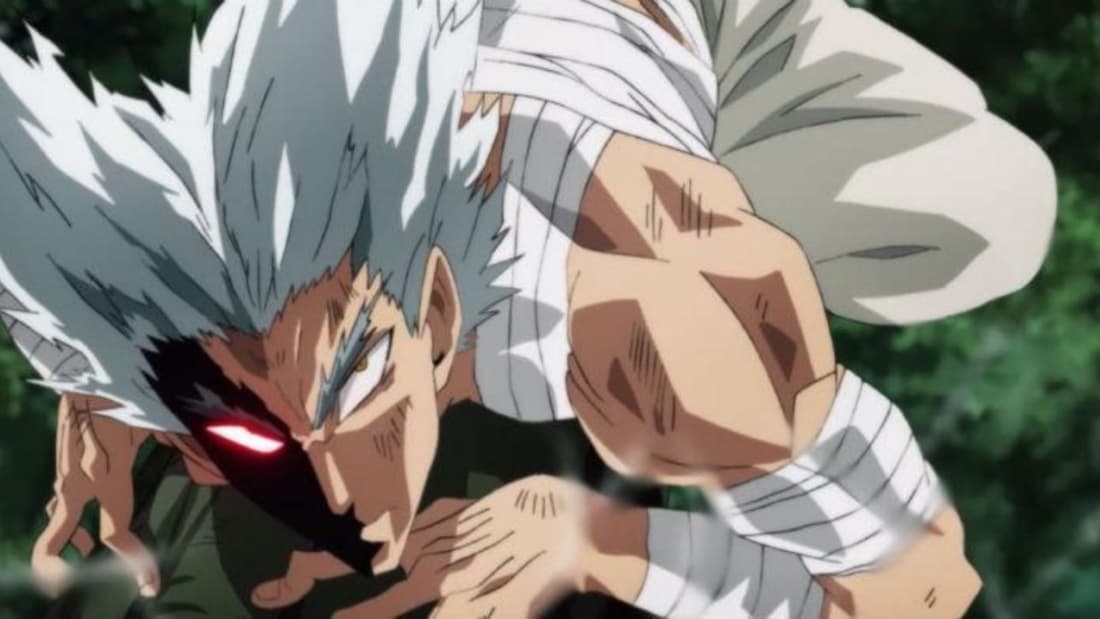 "If you don't want to get bossed around or mocked by the people around you… you just need to become stronger." – Garou
Garou is a villain in the One Punch Man franchise. However, this villain has a very strong sense of life as you can see in the quote above.
Here, my man is telling us to get stronger and change our harsh fate by ourselves.
It is important to stand as a powerful being if you wish to attain freedom.
There's no other way around it. A bit of great advice for sure. Especially for people trying to stand up for themselves and learn how to be self-sufficient.
4. Quote By Clare From Claymore
"Don't be so quick to throw away your life. No matter how disgraceful or embarrassing it may be, you need to keep struggling to find your way out until the very end." – Clare
Clare has experienced hell on her journey and therefore, she knows the reality of many lives including her own.
In this quote, she is highlighting the importance of pushing forward no matter how down you are and finding your reason to live.
Just don't give up on life. Make sure that you try until the very end.
3. Quote By Kojiro Shinomiya From Food Wars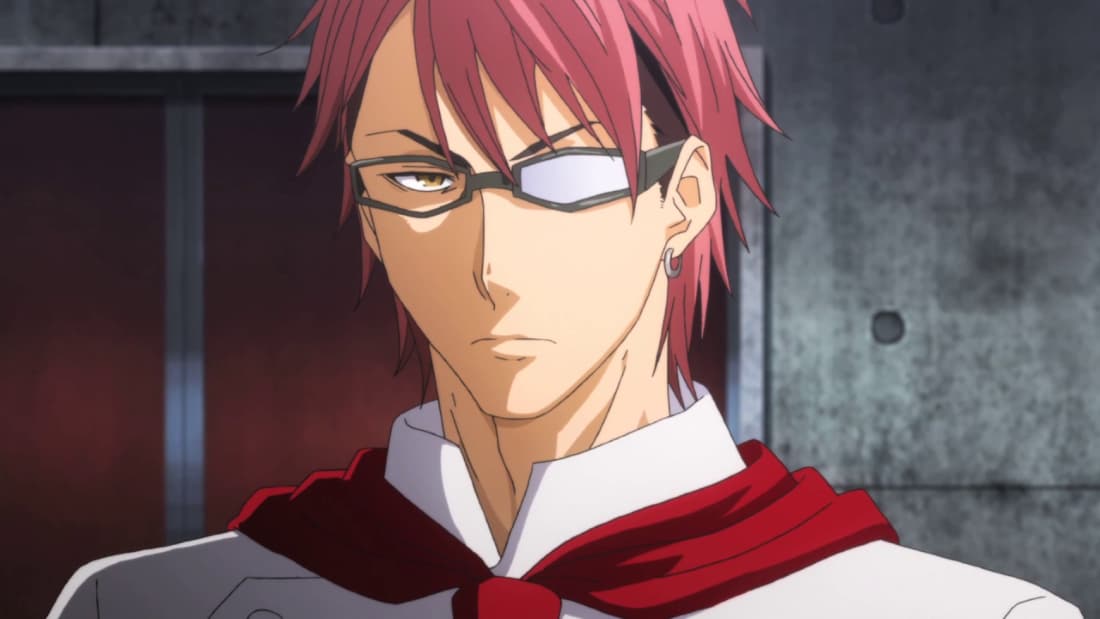 "If you want to grow, just look above you. There are plenty of people perfect to serve as fodder for your growth." – Kojiro Shinomiya
Even though it might sound a bit villainous, it's not. Think about it, the only way for you to improve is to get better at what you do.
And the only way to do that properly is to look around and find those who are better than you.
Once you do that, you will be able to grow and get stronger and thus, those around you will serve as fodder.
This is a piece of great advice for people who feel insecure or bad about their position and look up to other people.
They can use this to learn and grow from understanding how their idols got to the top and they can also do it by realizing their strengths.
2. Quote By Mitsuyoshi Anzai From Slam Dunk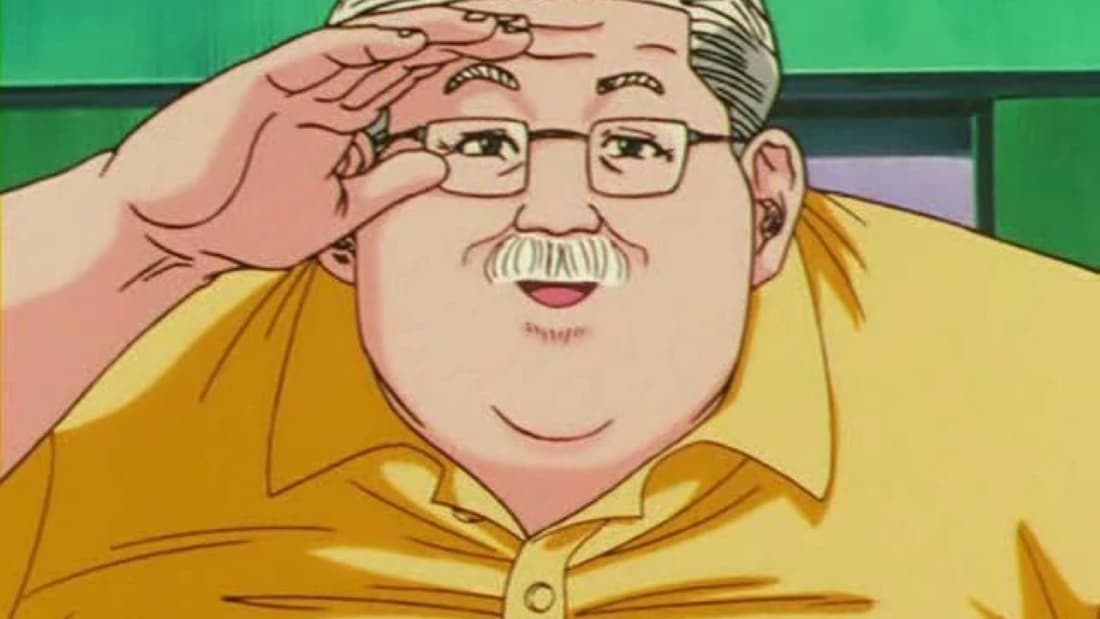 "When you give up, that's when the game ends." – Mitsuyoshi Anzai
This quote comes from Mitsuyoshi Anzai, from one of the best sports anime called Slam Dunk.
And he tells us that it is the moment you give up, that the game ends.
If you don't give up and persevere through, there is always room for you to take the chance and shine.
But if you give up, it's all over. This quote is helpful for not just athletes but anyone from any part of the world who can take this advice, no matter what field they are in.
1. Quote By Monkey D. Luffy From One Piece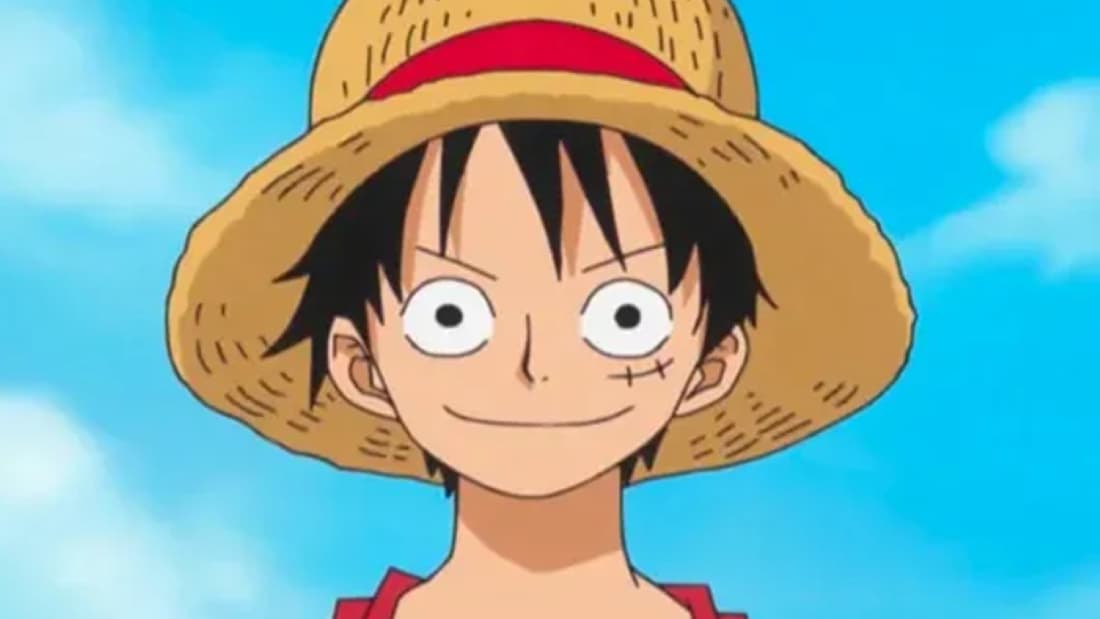 "Forgetting is like a wound. The wound may heal, but it has already left a scar." – Monkey D. Luffy
And finally, we have our boy Luffy back again. And this time, he is talking about the importance of "Hurting" someone.
When you hurt someone, it acts as a wound. A "Sorry" or "Time Cure" can make the situation look better.
However, deep down, a mark is graved forever. And this mark will always stand as a symbol of that wound.
You can't do anything about it. It is there forever now. Thus, you should be very cautious when talking to someone.
If they get wounded, your mark won't wear off. And there you have it, weebs.
These were the Top 100 Anime Quotes. I hope you had a great time reading these quotes and also got motivated to become a better version of yourself.
Anyway, thanks a lot for reading, and until next time, Sayonara!