»
Top 41 Best Jason Statham Movies To Watch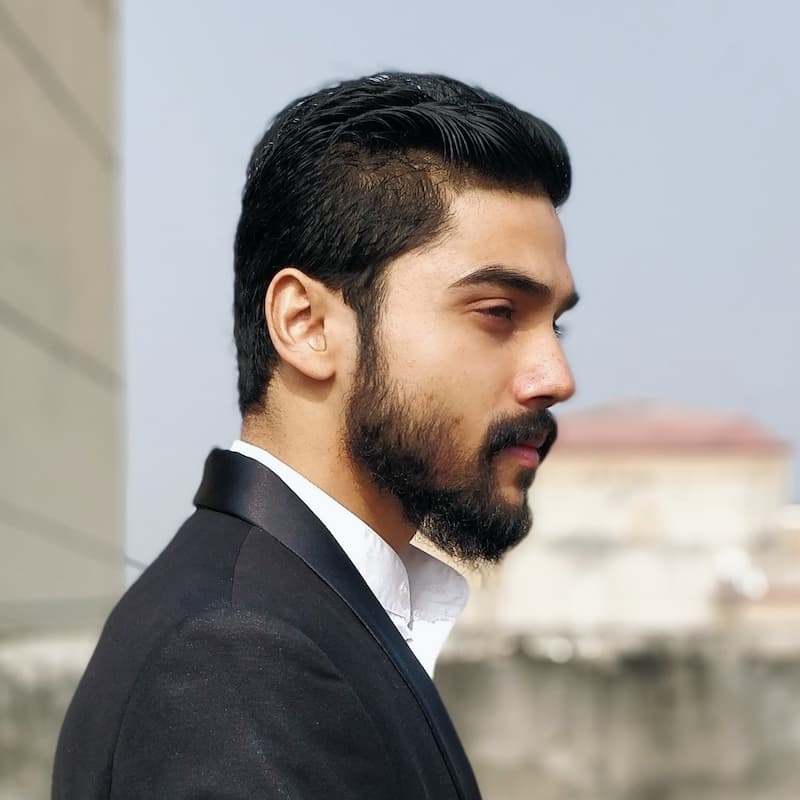 Shivam-Updated Jan 11, 2023
---
British tough guy Jason Statham has established himself as a big-name box office draw over the last two decades.
But, before he became a household name and an international action star, the man led a drastically different life.
Statham, who has served both as a leading man and key player in multiple film franchises, was a competitive diver for a good few years.
In addition, football served as a focal point for him for quite some time in his life. Needless to say, the actor did not follow the typical movie star career trajectory at all since he previously led a life in which all his focus was on having a career in sports.
Although the world of professional sports might well be behind him, Statham can be seen making full use of his impressive physicality to portray challenging roles on celluloid.
Best known for playing a rogue's gallery of toughs, thieves, and traitors, the action hero has gone on to construct a stellar filmography for himself over the years.
Therefore, this is our attempt to demonstrate the actor's commitment to the numerous physically challenging roles that he has so far portrayed with tremendous charm and confidence on the big screen.
1. Snatch (2000)
Released two years after the success of Lock, Stock, and Two Smoking Barrels, Snatch was Guy Ritchie's second film as a director and Jason Statham's second-ever movie role.
Although it was seen as a follow-up to the director's debut feature, we firmly believe that it was a notch above it in terms of filmmaking and storytelling.
The motion picture thrives on its terrific performances, great dialogues, and colorful characters to make a long-lasting impression. While prominent names like Brad Pitt and Benicio Del Toro were cast in central roles in the movie, Statham still managed to hold his own as a small-time boxing manager.
It wouldn't be an exaggeration to claim that Snatch is, in fact, the finest film of the actor's career so far.
2. Lock, Stock, and Two Smoking Barrels (1998)
Lock, Stock, and Two Smoking Barrels is special not only because it was the debut of Jason Statham but also because it marked the debut of writer and director Guy Ritchie.
And, we all know that the two landed a winner right out of the gate with this black comedy crime flick.
The plot of this highly energetic motion picture traces the journey of Eddy, who convinces his three pals to pool money for a crucial poker game against a powerful local mobster, Hatchet Harry.
However, Eddy loses the game and is given a week by his opponent to pay back 500,000 pounds. Thriving on its outstanding wit, fun characters, and quick pace, this box office hit is credited with kick-starting the screen careers of both Ritchie and Statham.
What's interesting about this project is that it introduced the actor as a comedic talent first.
3. The Bank Job (2008)
It's certainly fun to watch Jason Statham kick-butt in his high-octane action entertainers, but it is almost better to catch the actor taking an entirely different route to deliver on expected fronts.
Roger Donaldson's heist drama, The Bank Job, is one example where the action superstar steps outside his comfort zone.
Based on a true story, this rather low-key and underseen gem in the genre sees Statham proving to be a capable leader for the ensemble.
Made with a rough-and-tumble attitude, The Bank Job has crime at its center, which is thrilling enough to keep the viewers hooked and guessing at all times.
4. Spy (2015)
This Paul Feig directorial venture tells the story of Susan Cooper; a CIA analyst who works behind the desk owing to her expertise in high-tech equipment.
However, she volunteers to be a spy when one of their agents is compromised. While Melissa McCarthy stars in the lead role and is seen going undercover in the field to help her fellow agent, Jason Statham portrays a rival spy working for MI6 who competes with her to take him out.
McCarthy and Rose Byrne deliver amazing performances each in this motion picture, but it is Statham and his surprise comedic role that ends up stealing the scene in more instances than one.
5. Furious 7 (2015)
The highest-rated entry in the Fast & Furious franchise thus far, Furious 7 picks up right where the previous film left off.
Helmed by James Wan, the plot showcases Dominic and his family getting caught in a quagmire when Shaw's brother seeks revenge at all costs.
However, the group does not only have to deal with its enemies but it also has to protect a crucial program from falling into the wrong hands.
The box office blockbuster introduced Jason Statham's Deckard Shaw in all his glory, and, as expected, the actor managed to infuse a whole lot of energy into its storytelling.
Furious 7 grossed over $1.5 billion at the worldwide box office.
6. The Italian Job (2003)
Packed with big names and a remake of the 1969 British film of the same name, The Italian Job tracks the thrilling journey of a motley crew of thieves, who attempt to steal back their gold from one of their former associates.
Even though this motion picture doesn't compare to the original, it certainly is an amusing popcorn heist feature with a star cast that delivers as expected.
We catch Jason Statham putting his undeniable driving skills and charisma on display as Handsome Rob. Also starring in the film are talented screen performers such as Mark Wahlberg, Charlize Theron, Edward Norton, and Donald Sutherland.
7. Wrath of Man (2021)
There is no denying that the most significant professional partnership of Jason Statham's career has been his collaborations with writer and director Guy Ritchie.
Wrath of Man, which marked their return to form after a long hiatus, only went on to underscore the fact that some of the finest films of the actor's career have, indeed, been helmed by Ritchie.
In this brutal non-linear revenge movie, we catch Statham's Patrick "H" Hill/Mason Hargreaves going undercover to sniff out the robbers responsible for his son's murder.
While Statham has been an action star for more than two decades now, we have to give due credit to Wrath of Man for giving his heroic role a modern and much-needed twist.
Needless to say, we can't get enough of this actor-director combo!
8. The Expendables 2 (2012)
The highest-rated installment in the trilogy, The Expendables 2 was superior in almost every way to the original, in our humble opinion.
Just like the first installment, this motion picture derived its strength from the fact that its star-studded cast of action heroes - both old and new - truly set the stage on fire.
The film follows Barney and his band of old-school mercenaries setting out on a path of carnage after one of their companions gets massacred during a simple task assigned by Mr. Church.
There may be a good deal of memorable moments in this Simon West directorial venture, but what truly makes the actioner work is that it embraces its over-the-top nature willfully.
9. Crank (2006)
There are no arguments about the fact that the plot of most out-and-out action entertainers seldom makes sense. However, in the curious case of Crank, we find its outrageous plot makes the film more exciting.
We catch Jason Statham playing hitman Chev Chelios, who has been injected with a rare poison. To keep himself alive, he has to ensure that his heart rate is elevated at all times.
At the same time, he seeks those responsible for his gruesome situation. The motion picture raises and sustains a constant sense of adrenaline, all thanks to its wild storytelling.
Also, we find Statham going berserk to do everything he can to keep his heart going. This over-the-top and thrilling action-comedy banked heavily on its star to strike a chord with the audience.
10. The Transporter (2002)
This action thriller is credited with introducing the fearless Jason Statham to the world as an action hero. While the actor's character projection didn't require his acting range to be put on display, it certainly did show his affinity for non-stop action.
Needless to mention, the actor impressed the viewers by performing most of the stunts himself, which made him come across as a total badass on the big screen.
The film, which showcased Statham portraying an ex-special forces courier for the first time, went on to spawn two sequels, a reboot, and a television series, respectively.
11. Fast & Furious Presents: Hobbs & Shaw (2019)
A spin-off set within the world of the ever-growing Fast & Furious franchise, "Hobbs & Shaw" stars Jason Statham and Dwayne 'The Rock' Johnson in the lead.
The two shared palpable chemistry in the previous two Fast movies and it only seems to have gotten better in this David Leitch directorial venture.
Hobbs & Shaw, which comprises a more sci-fi take on the usual action and plotting of the franchise, shows US agent Luke Hobbs and British mercenary Deckard Shaw coming together to stop a genetically enhanced supervillain.
Statham and Johnson find a worthy adversary in the form of Idris Elba's Brixton Lore in this one.
12. The Fate of the Furious (2017)
The creators of the Fast & Furious franchise were well aware of the fact that Jason Statham was too big an action star to let go of after making an appearance in only a couple of movies.
So, in F. Gary Gray's The Fate of the Furious, we catch him joining forces with the good guys.
The story follows Dom, who encounters a mysterious woman, Cipher, who gets him entangled in the dreadful world of terrorism.
Needless to say, the crew is left with no option but to reunite to stop Cipher and save the man who turned them into a family.
Like most movies of this rather successful franchise, The Fate of the Furious is also known for its implausibility.
However, what does stand out are Statham and his solid action scenes. Add to that the fact that he shares decent chemistry with Dwayne Johnson in the actioner.
13. The Mechanic (2011)
Filmmaker Simon West has always shown a flair for directing action and his work in motion pictures such as Con Air, The Expendables 2, and The Mechanic is a fine example of how to make a lean, brutal, and stylish action thriller.
Jason Statham's Arthur Bishop is widely regarded as the finest professional assassin in the business. So, soon after his mentor, Harry, is murdered, Bishop vows to take revenge.
However, he seems to have also taken the onus on himself to teach Harry's son the tricks of the trade.
A remake of the 1972 feature film of the same title, The Mechanic thrives not only on Statham and Ben Foster's enjoyable performances but also on its usage of real stunts.
14. Safe (2012)
Jason Statham stars as Luke Wright - a cage-fighting brute who winds up on the wrong side of the Russian Mob - in this Boaz Yakin directorial venture.
We catch him doing his best to protect a maths genius, Mei, from the same gangsters who mercilessly killed his pregnant wife.
Also, it is revealed that the girl seems to have learned a numerical code that unlocks a safe with $30 million.
Safe may have been an involving and dynamic action thriller, but it doesn't do anything out of the blue to stand out from other motion pictures that follow the same tropes.
15. Cellular (2004)
There is a good chance that not a lot of people who watch Jason Statham movies may have heard of this David R. Ellis directorial venture.
The plot follows a young man who receives an emergency phone call on his cell phone from an older woman, who claims to have been abducted.
She goes on to confess that the kidnappers plan to target her husband and child next. In this energetic and twisted action thriller revolving around cell phones as a gimmick, we see Jason Statham starring in a rare villain role.
The film also features Kim Basinger, Chris Evans, and Jessica Biel in crucial roles.
16. Homefront (2013)
This Gary Fleder directorial venture, which clocks in at a brisk 95 minutes, was one of the better action features starring Jason Statham to have been released at the time.
The superstar stars as a DEA agent, who, after having failed a mission, decides to settle down with his nine-year-old daughter in a small town; hoping to finally live a peaceful life.
However, things go for a toss not when he ends up crossing paths with a merciless drug lord. Based on a novel of the same name by Chuck Logan, Homefront is a decent action thriller whose screenplay has been written by none other than Sylvester Stallone.
17. Mean Machine (2001)
Mean Machine is a sports comedy-drama that Jason Statham starred in before he transformed himself completely into a bonafide action hero.
The Barry Skolnick directorial venture introduces us to ex-England soccer captain Danny Meehan, who is sent to prison after a brawl with the police.
While in prison, he strives to bring together a group of inmates to compete against the warden and other officials in a game of football.
The film, which includes actors who had formerly played professional football, sees Jason Statham portray the role of Monk.
It is an adaptation of the 1974 American film, The Longest Yard.
18. Operation Fortune: Ruse de Guerre (2023)
Guy Ritchie's Operation Fortune: Ruse de Guerre strives to open 2023 on an explosive note, but falls surprisingly short of expectations. The story follows agent Orson Fortune and his team of operatives, who recruit one of Hollywood's most popular movie stars to help them on a dangerous undercover mission.
While Jason Statham, Aubrey Plaza, and Hugh Grant pitch in decent performances each, the film is downed by its formulaic screenplay and tepid execution. However, the action comedy does have a handful of moments that allow it to shine in parts. A fair one-time watch.
19. Crank: High Voltage (2009)
If you were of the opinion that the first Crank couldn't have gotten any more ridiculous, you sure are in for a treat in its sequel.
The story showcases Chinese medics harvesting Chev's heart and replacing it with an artificial one. However, when he learns that his real heart is with Johnny, Chev goes hammer and tongs to find him before the battery in his artificial heart runs out - leaving him dead.
Even though not as well-received as its predecessor, Crank: High Voltage tries its best to showcase Statham's comedic sensibilities; therefore, allowing his less serious side within an action context to take center stage.
20. Chaos (2005)
Written and directed by Tony Giglio, who also wrote three of the sequels in the Death Race franchise, Chaos outlines the journey of a veteran detective, who teams up with a rookie policeman to carry out negotiations with a group of ruthless criminals holding a bank hostage.
While most critics thought that this action thriller was riddled with mediocre action movie clichés and poorly penned punchlines, what managed to hold their attention was the twist towards the end.
Jason Statham tries to keep his target audience entertained through his character projection of Detective Quentin Conners.
21. Death Race (2008)
Often referred to as a remake of the 1975 film Death Race 2000, this sci-fi action movie, which has been written and directed by Paul W. S. Anderson, sees Jason Statham play a former NASCAR driver, who has been falsely imprisoned for murder.
Soon after, we catch him being compelled to compete with other prisoners in a deadly armored car race; one whose winner will be provided with the ultimate chance to walk out of prison.
Death Race may not have been a big hit with critics, but it definitely managed to find its audience among the masses.
All thanks to its superb supporting cast, the film was successful enough to launch a string of prequels, sequels, and spinoffs in the decade to come.
22. Transporter 2 (2005)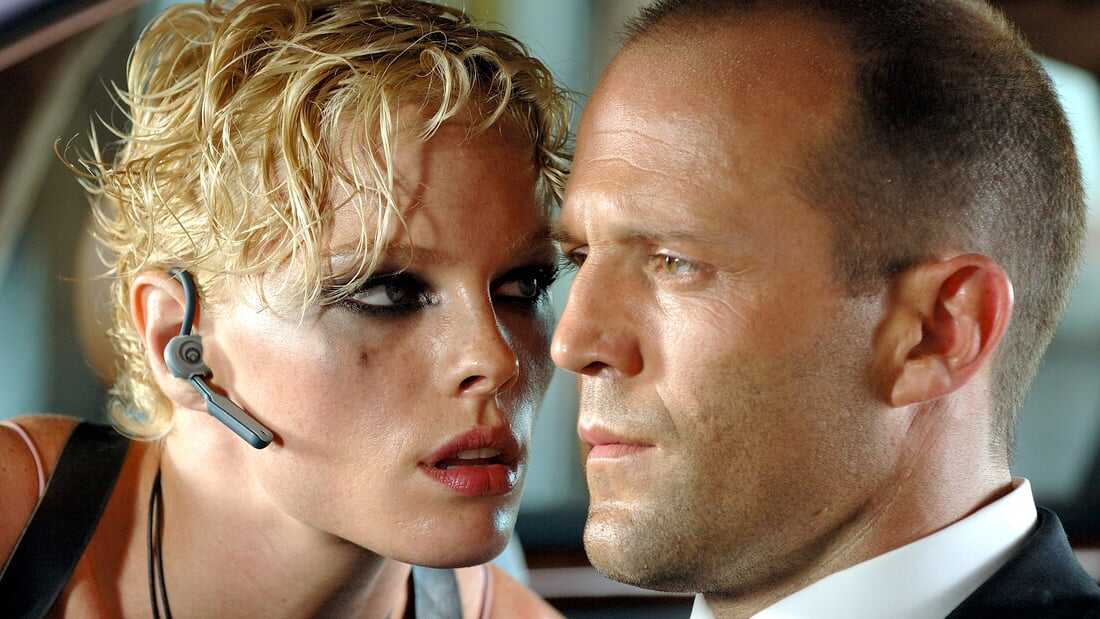 The second installment in the Transporter franchise, which fared a bit better with critics than the third installment, was helmed by Louis Leterrier.
The story follows Frank Martin, a transporter, who is accused of kidnapping a young boy. So, he vows to rescue the boy by preventing the kidnappers from realizing their hostile plans.
Jason Statham reprises his role as the courier Frank Martin in this stylish and more focused sequel to The Transporter, which goes on to it provide over-the-top fun to fans of the franchise.
23. Hummingbird (2013)
This Steven Knight directorial venture introduces us to an ex-special forces soldier with a bad reputation, who gets mixed up in London's underworld, and, in the process, goes on to assume someone else's identity to eventually become the angel of death.
Jason Statham stars as an alcoholic veteran haunted by his war crimes in this crime caper, which fails to capitalize on its promising premise.
Having said that, most prominent film critics did acknowledge Hummingbird's effort to tell a deeper and more emotional story than the usual sub-par action entertainers out there.
24. Blitz (2011)
Arguably the most alarming and upsetting Jason Statham film to date, Blitz marked Jason Statham's return to the British film industry after a stint of starring in Hollywood features.
The plot follows Detective Tom Brant, who is tasked with tracking down a serial killer who specifically targets police officers.
However, the detective is constantly frustrated by the culprit who manages to evade him time and again. Helmed by Elliott Lester, this rough-cut crime thriller packs an unexpectedly hard punch, all thanks to the high level of brutality that it contains.
Even though it follows conventional genre clichés, Blitz is definitely strengthened by Statham's rogue brute, Tom Brant, who seems to stop at nothing to get to the gist of the case.
25. The Expendables (2010)
Helmed by and starring veteran Hollywood superstar Sylvester Stallone, The Expendables is one of those rare mainstream features that is credited with bringing together some of the cinema's biggest action stars of all time.
The actors join forces as a team of elite mercenaries who are always in the mood to take on deadly missions.
Soon, their crew is ordered to assassinate the dictator of a South American island. However, they have no idea that their mission has been viciously planned by a vindictive CIA officer, James Monroe.
The actioner, which makes good on the old-school action that it promises, is filled with explosive excitement.
26. Gnomeo & Juliet (2011)
The only animated movie that Jason Statham has been a part of so far in his career is the Kelly Asbury-helmed Gnomeo & Juliet.
Its pun-based title, Gnomeo & Juliet, is a testament to the fact that this animated feature is a reimagining of the classic William Shakespeare story of Romeo & Juliet that has gone on to win hearts worldwide through its many on-screen adaptations.
We are introduced to Gnomeo and Juliet, garden gnomes from opposing communities, who end up falling head over heels in love with each other.
However, they have to overcome their respective clans and boundaries to be together. The film's biggest selling point is its massive gathering of big names on the voice cast, which also includes Jason Statham (as Tybalt).
27. Parker (2013)
Jason Statham stars in the titular role as Parker; a professional thief who is double-crossed by his crew members, who leave him to die.
However, fortunately for him, he somehow ends up surviving and, of course, decides to settle scores with them, with the help of an unlikely partner.
Directed by Taylor Hackford and co-starring the lovely Jennifer Lopez alongside Statham, the action thriller lacks creativity and is, therefore, a formulaic actioner that fails to excel in any regard.
There is a good chance that the movie will come across as generic and lackluster to most neutrals who are not really fans of Jason Statham's brand of cinema.
28. The Expendables 3 (2014)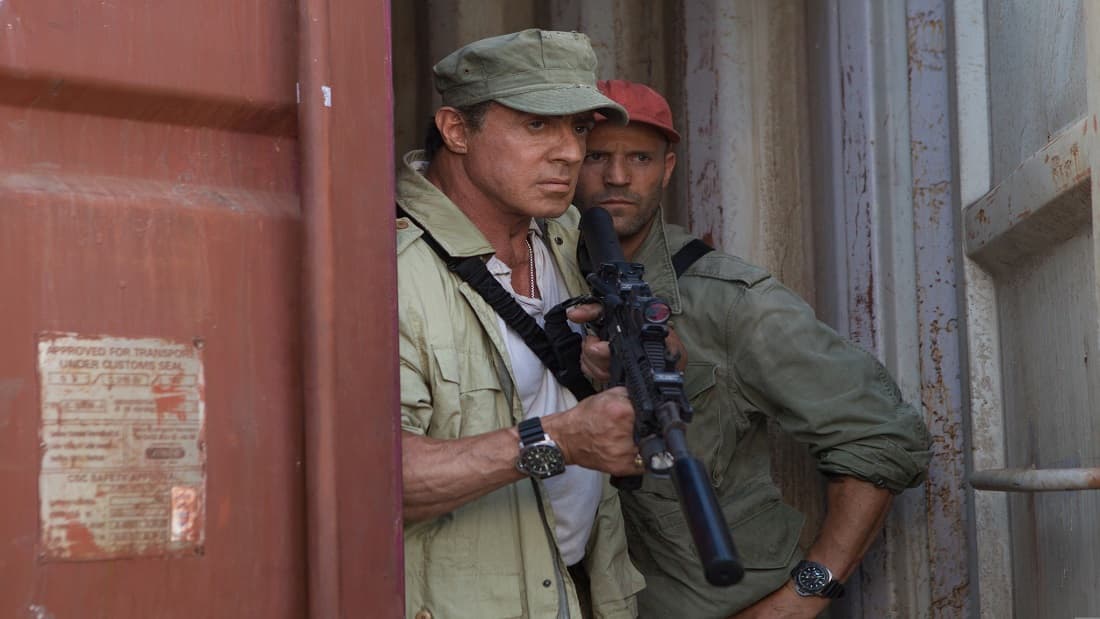 Barney and his indomitable squad make a rather lukewarm comeback in the lowest-rated entry in the ongoing Expendables series.
Helmed by Patrick Hughes, the story showcases Barney augmenting his team to take down Conrad Stonebanks, who, aside from being the Expendables co-founder, is also a notorious arms trader.
We soon find out that Stonebanks is willing to do all it takes to wipe out Barney and every single one of his associates.
The biggest selling point of this film is that the main Expendables crew returns for their third adventure in this one.
They are also backed by a few new notable additions to the plot.
29. Transporter 3 (2008)
The lowest-rated entry in the Jason Statham-led Transporter trilogy, this Olivier Megaton-helmed English-language French action-thriller tracks the journey of Frank, who is forced to replace his friend after he dies while delivering a package.
However, there's a catch to the situation: Frank must not only remain close to the car to ensure that it doesn't explode but he also has to make the delivery without getting exterminated in the bargain.
Even though some film pundits were impressed by its action, it was for everyone to see that Transporter 3 fell flat when it came to other aspects of filmmaking.
30. The Meg (2018)
One of Jason Statham's more recent blockbusters in starring roles, The Meg tells the story of a deep-sea diver, Jonas Taylor, who is hired to save the members of an underwater research facility, who are under threat owing to a 75-foot prehistoric shark.
This giant monster movie sets audiences up for a good old-fashioned creature horror, but it lacks the essential thrills required for the genre.
Even though the Jon Turteltaub directorial venture opened to poor reviews, it went on to amass a staggeringly high total worldwide gross of over $530 million; thus, turning out to be one of the highest-grossing motion pictures of 2018.
31. Wild Card (2015)
Episodic in nature, this Simon West directorial venture outlines the journey of Nick Wild; a recovering gambling addict, who tries to find and punish the men who raped his friend.
However, things take a turn for the worse and a lot is put on the line when he figures that the main culprit of the attack is a high-ranking gangster.
Wild Card, which was rated even more poorly by general audiences than the film pundits, was a bit of a reunion between action star Jason Statham and director Simon West.
However, unlike their other collaborations, this motion picture turned out to be a rather unexpected financial disappointment.
32. Mechanic: Resurrection (2016)
A much-awaited sequel to The Mechanic from five years earlier, Mechanic: Resurrection sees Jason Statham reprising his role of the renowned assassin Arthur Bishop.
We find Bishop going all out to assassinate three men and make them look like accidents by his arch-rival, who has kidnapped his girlfriend and threatened to kill her.
This sequel barely has anything in common with the first film, which was a remake of a Charles Bronson action entertainer of the same name from 1972.
Also starring Jessica Alba alongside Statham, Mechanic: Resurrection did not really have a lot to offer besides a handful of entertaining set pieces.
33. Killer Elite (2011)
Helmed for the screen by Gary McKendry, Killer Elite has been headlined by the seemingly indomitable trio of Jason Statham, Clive Owen, and Robert De Niro.
The motion picture, which claims to have been based on a true story, fails to deliver the promised level of action that fans of the genre were expecting from its impressive star cast.
The story follows Danny, a retired assassin, who learns that his mentor has been held captive by Sheikh Amr's men.
In order to save his mentor and avenge the Sheikh's sons' murders, he is tasked to kill three Special Air Service troopers.
The large-scale plot does show its characters traveling the globe but lacks enough thrills and excitement to keep both the viewers and critics engrossed.
34. Revolver (2005)
We all know that Jason Statham and writer/director Guy Ritchie started their respective careers in the film industry with the release of Lock, Stock and Two Smoking Barrels.
While most of the feature films that the duo has collaborated on have been successful, Revolver is that rare project that failed to meet expectations.
This critical and commercial failure stars Statham stars as Jake Green; a recently released convict and gambler who was serving time for a crime he did not commit.
However, upon his release, he not only defeats Dorothy Macha in a casino game but, in the process, goes on to wage a war against Macha to settle his scores.
The plot of this motion picture is so messy and convoluted that, after a point, you simply just let go and watch things unfold as they are.
35. London (2005)
The interesting thing about this Hunter Richards directorial venture is that the majority of its 90-minute runtime plays out in a bathroom at a house party, which makes it come across as a play rather than a full-length feature.
The story follows the reckless Syd, a drug addict, who, upon learning about his ex-girlfriend's farewell party, decides to gatecrash the event to win her back.
While both Chris Evans and Jason Statham drive the bulk of the film and do their best to keep us hooked to its plot, it's the latter who proves the most entertaining among all characters.
Even though the title of the movie is London, the story is set in New York.
36. War (2007)
The collaboration between Jet Li and Jason Statham promised to showcase a head-to-head showdown between two huge action heroes of the time.
However, War went on to surprise its viewers on many levels. Not only did it prefer to prioritize its twisting, turning plot over and above the action but it also infused a ton of betrayals and double-crosses into its screenplay.
Directed by Philip Atwell, the actioner follows an FBI agent Jack Crawford trying to hunt down Rogue, a former CIA agent, who happens to be responsible for the murders of his partner, his wife, and his child.
The entertainer failed to live up to its hype, leaving a majority of the fans disappointed with its dull and convoluted storytelling.
37. The One (2001)
Since Jason Statham wasn't the international leading man that he is today in 2001, he resorted to playing second - or perhaps even third-fiddle - to Jet Li in this James Wong-helmed science fiction action film.
The story of this mind-blasting motion picture promises to follow a police officer, who sets out to kill all versions of himself in a parallel universe in a bid to gain immortality.
While the main plot, which incorporates the concept of the multiverse, does have potential, it manages to come across as unintentionally goofy, which is not really a good thing for a science fiction feature.
Even though we get to see both Statham and Delroy Lindo co-star as a pair of Multiverse Agents trying to stop the rampage, the action scenes lack the much-needed punch.
38. 13 (2010)
One of the worst-rated feature films of Jason Statham's career, 13 shockingly couldn't even score a rating of 13% on Rotten Tomatoes.
Helmed by Géla Babluani, the psychological crime thriller introduces us to Vince, who is in desperate need of money.
So, he decides to take on the identity of a dead man and sets off on an unknown mission.
However, he has no idea that he soon going to place himself amidst a fatal game of Russian Roulette.
A remake of a French film from 2005 called 13 Tzameti, this motion picture aims to explore an underground gambling ring that revolves around the deadly game of Russian Roulette.
39. Ghosts of Mars (2001)
This science fiction action horror feature, which has been written, directed, and scored by John Carpenter, is arguably the weakest project of the filmmaker's career.
While his conventional horror tropes are still technically visible in the screenplay, far more emphasis has been put on elements of action and science fiction, which somehow ends up taking the essence of a Carpenter film away.
The plot tracks the journey of Officer Melanie and Sergeant Jericho, who travel to a mining outpost to transport a prisoner.
Upon their scheduled arrival, they are shocked to discover that demons of an ancient Martian civilization have possessed the entire colony.
40. Turn It Up (2000)
After getting his big break into acting with the successful theatrical releases of Lock, Stock and Two Smoking Barrels and Snatch, Jason Statham tried to put on a show in the crime drama Turn It Up.
The plot follows Diamond and Gage, who seem to be in a fix after having stolen from their employer.
However, things go from bad to worse when Diamond's mother dies, his father somehow resurfaces, and his girlfriend, Kia, gets pregnant.
The motion picture, which strives to revel in the action and violence of its crime elements, was unanimously called "shallow at best and exploitative at worst" by film pundits.
41. In the Name of the King (2007)
This Uwe Boll directorial venture is one of the worst movies of Jason Statham's career, we are not surprised that a lot of people are unaware of its existence.
This fantasy-action feature tracks the tumultuous journey of an unassuming man named Farmer, who wishes to rescue his abducted wife from the leashes of an army of beasts.
He, also, wants to avenge the death of his beloved son. Ray Liotta co-stars as the main villain in this motion picture, which is said to have been inspired by the Dungeon Siege video game series.