»
Top 50 Most Epic Movies Of All Time [2023 Updated]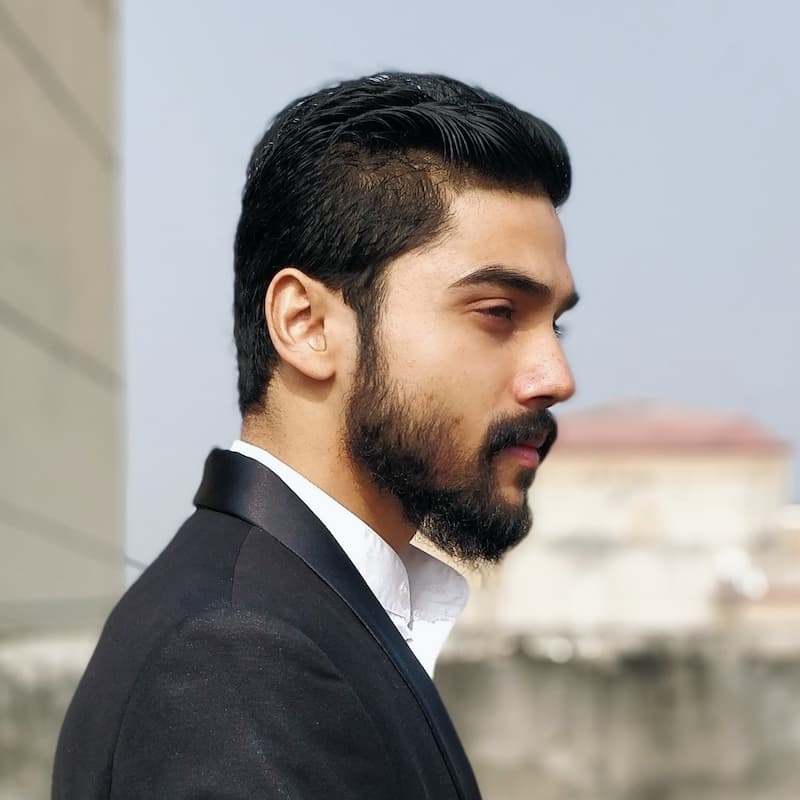 Shivam-Updated Nov 30, 2023
---
The term 'epic' is usually associated with motion pictures that are mounted on a monumental scale. However, the definition of the word has most certainly evolved.
While it signifies a film genre for sure, the masses use it rather colloquially when talking about big-budget full-length features today.
However, epic movies are not just tent-pole period or war dramas that dominate the box office; they are credits that are often reflective of the lead character's inner journey in more ways than one.
Since the term is used for projects that are larger-than-life and are based on an intricate subject, there are no doubts about the fact that one may have to set a good few hours aside to whole-heartedly relish an epic cinematic endeavor.
Sure these films are made for providing an unforgettable big-screen experience to the viewers but they are also known for incorporating a ton of themes, ideas, and ambitious concepts into their often unforgettable storytelling.
Therefore, if you're a genuine fan of cinema and are open to discovering true-blue epics from across the globe, be rest assured that the projects that we're going to be discussing today will both inspire and stir you in equal measure.
1. The Godfather (1972)
Since it was an epic tale of betrayal, power, family, and murder, Francis Ford Coppola's The Godfather continues to remain an epic masterpiece unlike any other.
At this point, there isn't much left to say about the film that ardent film buffs across the world wouldn't already know.
The story follows an aging head of a mafia family, Don Vito Corleone, who hands over the reins of his complex and mammoth empire to his youngest son Michael.
Unbeknownst to him, this decision puts the lives of his beloved family members in extreme danger.
Based on the classic novel of the same title by Mario Puzo, the characters and punchlines of this revered Oscar-winning feature film continue to remain unmatched in fame even to this very day.
2. Schindler's List (1993)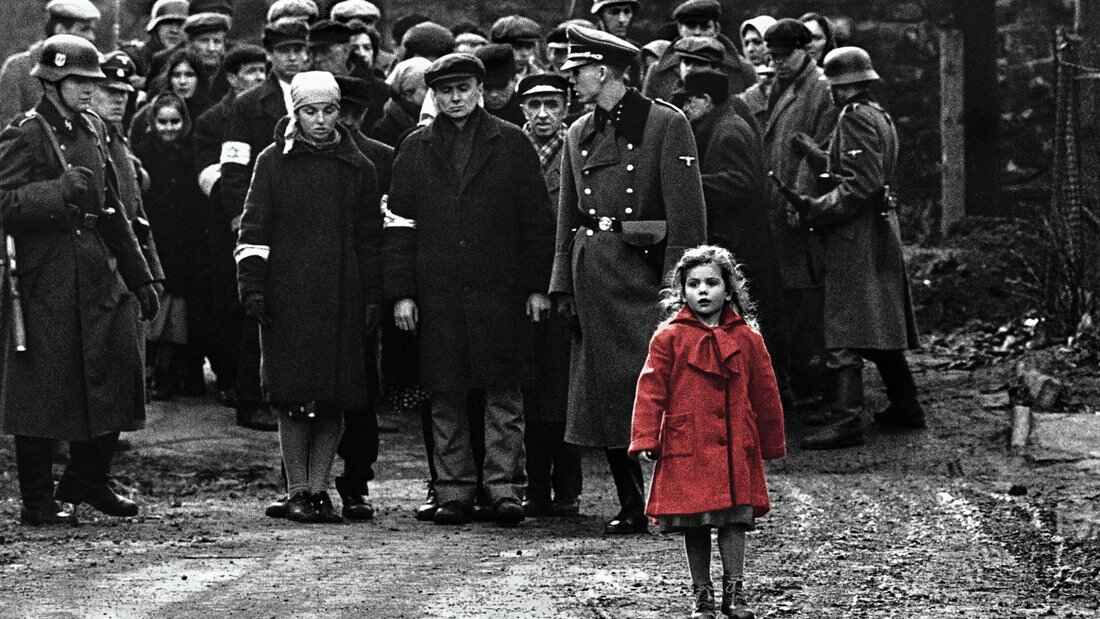 Based on Thomas Keneally's bestselling historical non-fiction book 'Schindler's Ark', this feature film is not only the finest work of director Steven Spielberg's career but also arguably the most acclaimed on-screen depiction of the Holocaust.
The story follows the journey of a German industrialist named Oskar Schindler, whose brave heart and deep soul help him save hundreds of Jewish refugees by providing them with a job at his factories.
Masterfully shot in black and white, this masterpiece is one of the most significant mainstream features to have ever been produced by Hollywood.
The staggering epic historical drama film is a landmark project in the lives of everyone involved with its filming. For the love of God and that of cinema, you simply cannot afford to miss out on Schindler's List.
3. The Good, the Bad and the Ugly (1966)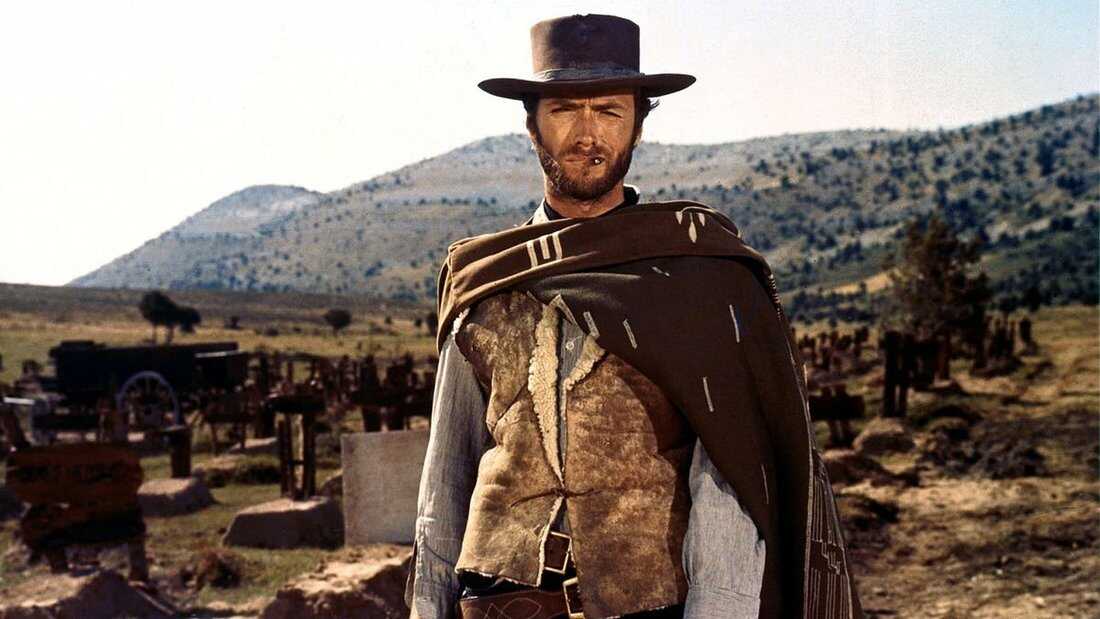 Director Sergio Leone's The Good, the Bad and the Ugly is a renowned Italian epic spaghetti Western film that features Clint Eastwood as "the Good", Lee Van Cleef as "the Bad", and Eli Wallach as "the Ugly", respectively.
Set during the time of the Civil War, the story follows two men, namely Blondie and Tuco, who end up forming an unreliable alliance while hunting for treasure.
Meanwhile, they also have to somehow outsmart an outlaw called Angel Eyes; someone who may be looking forward to plundering the riches for his selfish needs.
Known for its usage of long shots, close-up cinematography, iconic background score, and stylized gunfights, The Good, the Bad and the Ugly is credited with pushing the legendary Clint Eastwood to the cusp of stardom.
4. The Lord of the Rings trilogy (2001-2003)
The Lord of the Rings is a series of three epic fantasy adventure motion pictures that have been directed by Peter Jackson and are based on the novel written by J. R. R. Tolkien.
An international collaboration between New Zealand and the United States of America, the story of the series showcases its beloved protagonists fighting for the greater good and putting their friendship to the test as they go on mind-boggling adventures.
Peter Jackson utilizes his undeniable cinematic talent to demonstrate themes such as the power of hope to establish the genre of adventure and fantasy as one of the most sought-after ones in the 21st century.
The movies in the franchise, which won a total of 17 Academy Awards, are considered to be culturally, historically, or aesthetically significant today.
5. Inception (2010)
The incredible Christopher Nolan has to be arguably the most celebrated filmmaker of the 21st century. Not only have his movies opened to tremendous critical acclaim but they have also managed to mint money at the box office.
Inception, which hit the screens worldwide in 2010, is no different. The highly ambitious psychological action epic tells the story of a thief who goes on to steal corporate secrets through the use of dream-sharing technology.
Sooner than later, he is given the inverse and tough task of planting an idea into the mind of a C.E.O. However, his devastating past comes into the picture and ends up complicating things.
It is one thing to envision an epic like Inception and another to bring it to life with the conviction and promise that Nolan did. The filmmaker overcomes the odds in style and utilizes the film's complex plot to its fullest potential.
Needless to say, the gamble pays off wonderfully and its product is a wonderfully architected motion picture that's going to stand the test of time.
6. Forrest Gump (1994)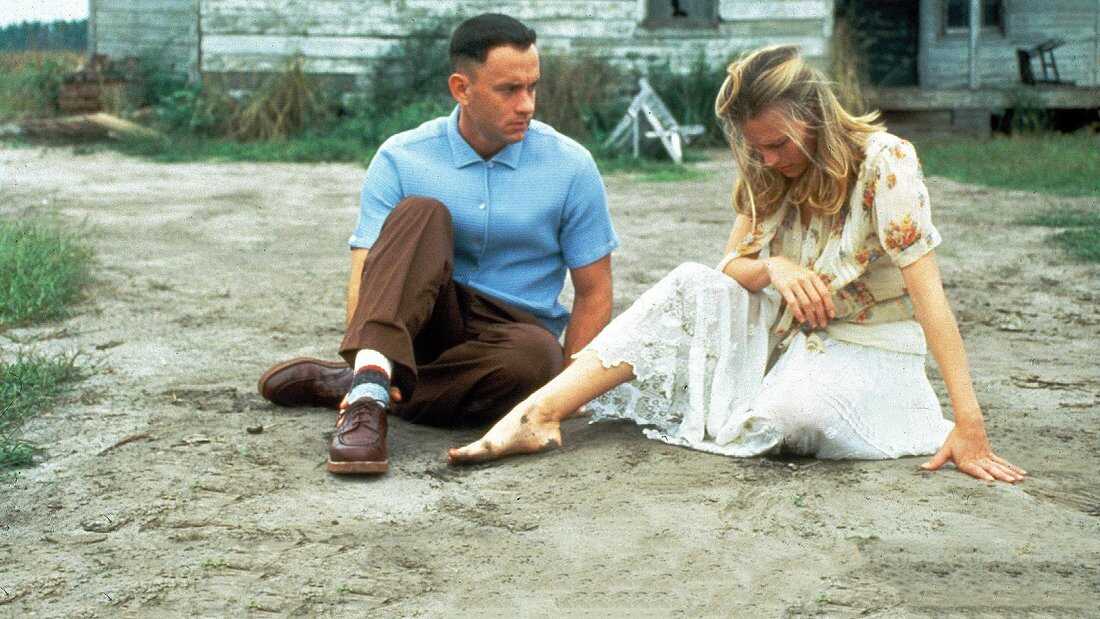 Based on a book of the same name by Winston Groom, Forrest Gump is an epic comedy-drama romance movie that's been headlined by Hollywood legend Tom Hanks.
Directed by Robert Zemeckis, it tells the story of a man with a low IQ and a big heart who finds himself participating in some of America's biggest historical events.
In the end, the only thing that he wishes for is to be reunited with his childhood love Jenny.
The way several significant events have been included in its ambitious narrative proves beyond a doubt that this Academy Award-winner will always be seen as an epic in its own right.
A lot many interpretations have been made over the years about the political symbolism and the titular character of Forrest Gump.
7. Seven Samurai (1954)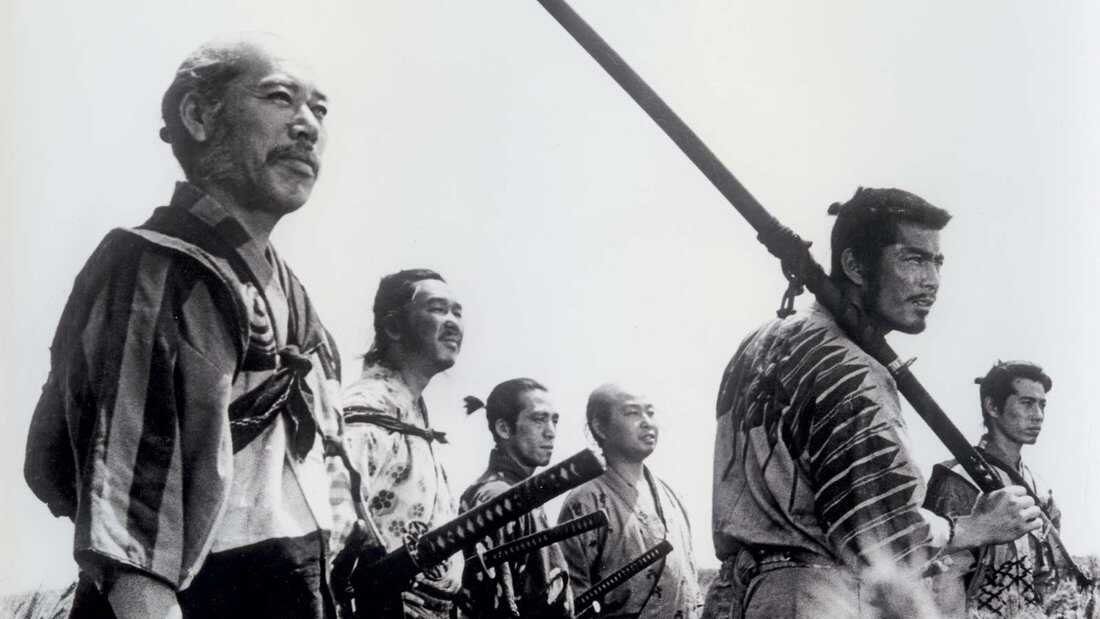 One of the greatest filmmakers of all time, Akira Kurosawa directed arguably the greatest samurai feature film to have ever been produced.
The story of the motion picture outlines the journey of a veteran samurai who brings together a formidable squad of six samurais to protect a village from the wicked bandits.
As the samurais try to teach the natives to defend themselves, the village is abruptly attacked by a pack of more than 40 relentless bandits.
Like in most of his projects, Kurosawa's dedication to the themes and characters is on full display here. A true fan of classic cinema is compelled to take the haunting finale shot in this timeless tale of duty home.
8. Star Wars: A New Hope [Episode IV] (1977)
Written and directed by George Lucas, this epic space opera film went on to become a pop culture phenomenon globally after having been released in 1977.
The story shows Princess Leia getting kidnapped by the dreadful Darth Vader. In order to free her harmlessly, Luke Skywalker pairs up with a Jedi Knight, a pilot, and two droids.
While in the middle of their daring endeavor, the team also aims to protect the galaxy from the belligerent Galactic Empire.
One of the most popular, profitable, amusing, and successful science fiction movies of all time, Star Wars: A New Hope (Episode IV) created a scintillating fictional universe; one that the viewers are not ready to let go of even today.
9. The Matrix (1999)
Not a lot of movies in our story today know themselves as well as The Matrix does. The iconic science fiction film is an unbelievably smart big-budget project that tells a stirring story without dumbing down its narrative.
As the story kicks off, we see a beautiful stranger leading computer hacker Neo to a forbidden underworld. While there, he learns that the life he is familiar with is nothing but a deception of an evil cyber-intelligence.
Considered to be one of the finest sci-fi movies to have ever been made, The Matrix is a close-to-perfect blend of humanism and science. Its slow-motion 3D moves, fight and chase sequences were truly ahead of their time.
It wouldn't be an exaggeration to claim that this action epic may perhaps never age.
10. Saving Private Ryan (1998)
Known for its graphic portrayal of war, this hugely successful Steven Spielberg directorial venture is credited with reviving the genre of epic war movies at the culmination of the 20th century.
The well-written motion picture traces the journey of Captain John Miller, who is entrusted with the task of searching for Private James Ryan during the Normandy invasion of World War II.
Thriving on Spielberg's grand vision and its subsequent execution, Saving Private Ryan was a path-breaking film for most of its cast members.
The award-winning feature was appreciated by the viewers and critics alike for its mind-blowing cinematography, performances, and realism. Moreover, the fact that the project is inspired by a well-known war story gives it a definitive edge.
11. Interstellar (2014)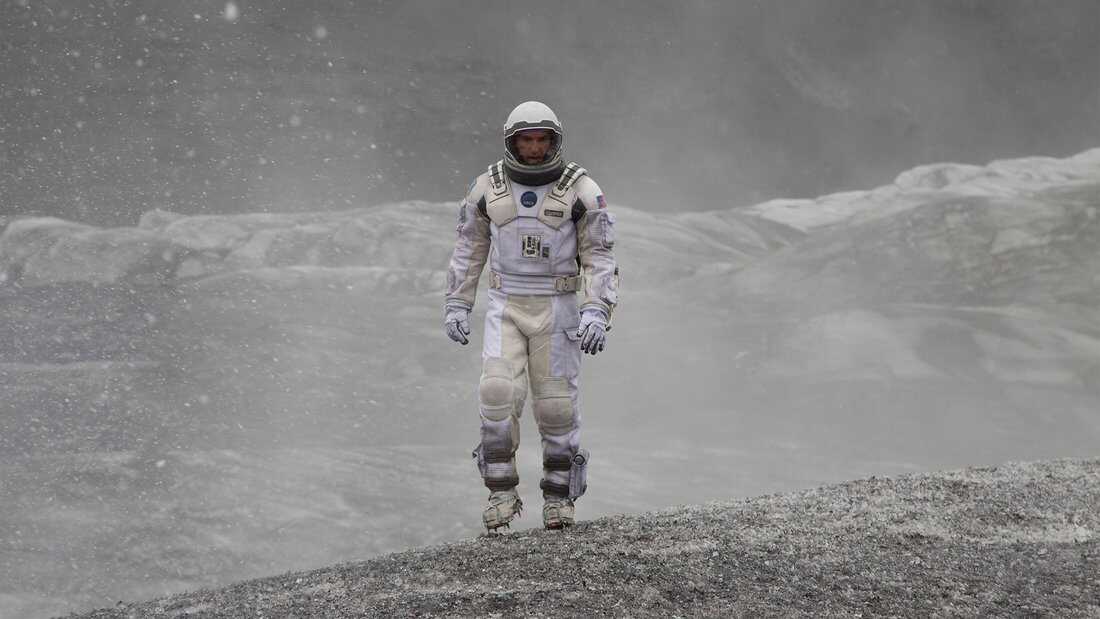 Co-written, directed, and produced by Christopher Nolan, Interstellar is an epic science fiction flick that is set in a dystopian future.
The story follows the exquisite journey of a farmer and ex-NASA pilot, who is invited to pilot a spacecraft along with a crew of researchers when Earth becomes uninhabitable in the future.
Their mission requires them to find a new planet for humans.
Acknowledged by many astronomers for its scientific precision and depiction of theoretical astrophysics, this critically and commercially successful venture has gone on to develop a cult following ever since it hit the cinemas in 2014.
12. Gladiator (2000)
Filmmaker Ridley Scott was able to reinvent the genre of "sword-and-sandals" films with the release of his epic historical drama venture Gladiator.
Inspired by Daniel P. Mannix's book 'Those About to Die', the story traces how Maximus is demoted in rank after Commodus takes over power.
As a result of the aforementioned event, Maximus is left with little or no option but to fight till death as a true-blue gladiator.
The film, which comprises outstanding sequences of armed combat, banks on its advanced special effects and expanded budget to make an impact.
It won several Academy Awards, including Best Picture and Best Actor for Russell Crowe.
13. Apocalypse Now (1979)
Master director Francis Ford Coppola proves his unmatched talent once again after the massively successful The Godfather series of motion pictures.
Loosely based on Joseph Conrad's novella 'Heart of Darkness', this epic psychological war drama flick traces the journey of Captain Willard, who is asked to tour Cambodia with the sole aim to slay a renegade colonel who seems to have won the confidence of a local tribe.
Apocalypse Now, which is clearly one of the best war movies to have ever hit the screens, thrives on its explosive sequences and set designs. It aims to tell that war is nothing but a reflection of darkness that lies deep inside humans.
14. Once Upon a Time in the West (1968)
Filmmaker Sergio Leone's epic Spaghetti Western film aims to tell the story of a widow who signs up an outlaw and an enigmatic man to help defend her land from a ruthless cattleman.
Headlined by popular movie stars such as Henry Fonda, Charles Bronson, Jason Robards, and Claudia Cardinale, Once Upon a Time in the West portrays life in the West in the most vivid manner cinematically possible.
For a change, the actors were surprisingly cast against their type in this historic motion picture that has been included on Time's list of the 100 greatest films of the 20th century and Empire's compilation of the 500 greatest movies of all time.
15. Braveheart (1995)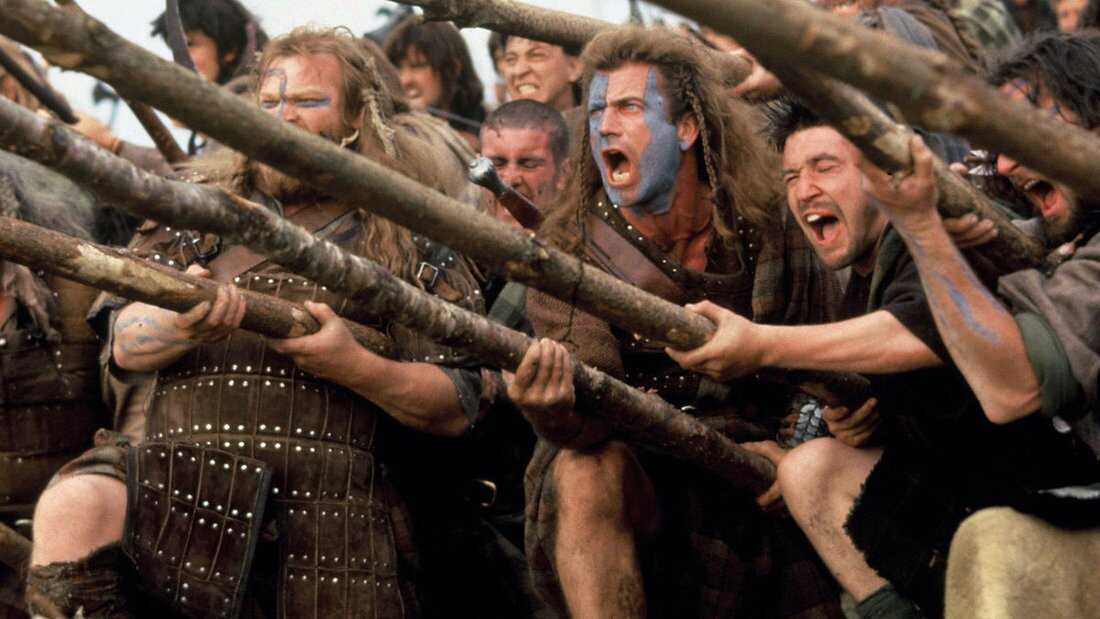 Directed by and starring Mel Gibson in the lead, this wonderful epic historical war drama motion picture depicts the life and heroics of William Wallace.
A true-blue Scottish rebel, William vows to battle King Edward I of England after he kills his beloved bride just a day after their wedding.
In his rather ambitious and revolutionary endeavors, he is accompanied by his loyal men.
This critical and commercial blockbuster, which won the Best Picture and Best Director awards at the Oscars, is a brave depiction of a genuine historic tragedy.
It underlines that freedom and loyalty are the two biggest treasures that have been taken for granted by humanity since time immemorial.
16. Amadeus (1984)
Adapted by Peter Shaffer from his stage play of the same name, this epic period biographical drama film has been helmed proficiently by Miloš Forman. The story aims to cast a light on how Antonio Salieri starts to envy the incomparable musician in Mozart.
However, after having somehow deduced that he perhaps receives some sort of divine help in his groundbreaking compositions, Salieri decides to turn against the Almighty.
While the fictional rivalry between Mozart and the Italian composer is a delight to catch in Amadeus, it is overall an amazingly funny and charming project.
Also, the makers must be given due credit for being able to bring this risky magnum opus to life with élan on the silver screen.
17. Lawrence of Arabia (1962)
This British epic historical drama motion picture is based on the life of T. E. Lawrence and his book 'Seven Pillars of Wisdom'.
The film traces the journey of a lieutenant in the British Army named Lawrence, who is asked by Colonel Brighton to assess their ally, Faisal.
Over time, Lawrence is so impressed with Faisal that he ends up asking for his help to topple the enemy.
The screenplay, visuals, and background score of Lawrence of Arabia inspired a number of filmmakers within Hollywood and beyond.
However, there was a section of critics that did criticize the feature for its inaccurate depiction of certain historical events.
18. 2001: A Space Odyssey (1968)
Stanley Kubrick's 2001: A Space Odyssey thrives on its boundless imagination and is one of the greatest science fiction epics to have ever been brought to life on the big screen.
The motion picture tracks how after having discovered a monolith on the lunar surface, Discovery One and its revolutionary supercomputer set out to unearth its source.
However, what the monoliths could be is based on the average viewer's interpretation. Besides this, there are several other unanswered questions that Kubrick hopes his audience to make sense of on their own.
Inspired by Arthur C. Clarke's short story 'The Sentinel', 2001: A Space Odyssey's beauty lies in the fact that the concepts that it covers will always come across as new and enigmatic, no matter how many times one has revisited the classic.
19. The Bridge on the River Kwai (1957)
Directed by David Lean and based on Pierre Boulle's novel 'The Bridge over the River Kwai', this epic war film tells the story of Colonel Nicholson, who reluctantly agrees to camp commander Saito's proposal of getting the Prisoner of Wars of the Second World War to construct a railway bridge.
Sooner than later, the project turns into an obsession for him and, ultimately, paves the way for a number of striking events to follow.
The Bridge on the River Kwai opened overwhelmingly positive reviews and turned out to be the highest-grossing feature film of 1957. The film won 7 Academy Awards, including Best Picture.
20. Ran (1985)
The plot of this epic historical drama feature has not only been derived from William Shakespeare's 'King Lear' but also from segments that are based on legends of the daimyō Mōri Motonari.
Co-written, directed, and edited by Akira Kurosawa, the story is set in Medieval Japan. It showcases a veteran warlord calling it a day and handing over the responsibility of his empire to his three sons.
However, he has no idea about how the newfound power will pollute his sons beyond measure and compel them to turn not only on each other but also on him.
Ran was a Japanese-French venture and is popularly known as the last epic to have been directed by the great filmmaker.
Even though Kurosawa had already helmed some of the finest movies in cinema history by the time Ran was released, it still managed to set the bar high and exceed expectations. Needless to mention, it is now cited as one of his finest projects.
21. Gone with the Wind (1939)
Director Victor Fleming's Gone with the Wind is an epic historical romance film that has been adapted from Margaret Mitchell's novel of the same name.
It follows the story of a manipulative woman and a roguish man involved in a cumbersome love affair in the American south during the Civil War and Reconstruction era.
Like most epic blockbusters, the production of this motion picture also had its fair share of complications. Be that as it may, it is today recognized as one of the finest films to have ever graced the silver screen.
It's not too difficult to make sense of its grandeur once you sit to watch it. Needless to mention, its production value, loyalty to its source material, and competent performances ensured that it turned out to be one of the biggest commercial hits in the history of Hollywood.
22. Napoléon (1927)
Since the determined Napoleon Bonaparte was obsessed with grandeur and conquest, it is not surprising then that a motion picture capturing his life is one of the longest, most adventurous and avant-garde projects in the history of movie-making.
Sure, his life has been showcased on celluloid quite a few times, but the one full-length feature that has had a larger impact through time is director Abel Gance's silent epic historical film, Napoléon.
Film historians and students who have been able to find and sit through the movie have described it as both an experience and an experiment.
The story thrives on the director's vision which is brought to life courtesy of his innovative use of color, iconography, effects, and sound.
However, it is said that Gance was never fully satisfied with a cut. Following his demise, the project was studied by historians and notorious filmmakers who went on to do their own edits over time.
Be that as it may, the mere fact that so many hours of human lives have been spent studying this project makes it one of the most epic features to have ever been conceived.
23. There Will Be Blood (2007)
Loosely based on the novel 'Oil!' by Upton Sinclair, this epic period drama feature has been written and helmed by Paul Thomas Anderson.
The story traces how a ruthless oil prospector named Daniel Plainview leaves no stone unturned to become the most powerful oil tycoon. He even resorts to exploiting and using his adopted son to fulfill his ambition.
While the performances of both Daniel Day-Lewis and Paul Dano are the biggest takeaways of this motion picture, it will almost always be recognized for its terrific cinematography, direction, screenplay, background score, and setting.
24. War and Peace (1966–67)
Directed by Sergei Bondarchuk and based on Leo Tolstoy's novel of the same name, War and Peace is one of those unique epic motion pictures that were released in four parts between 1966 and 1967.
The film attempts to bring to the fore Napoleon's stormy relations with Russia including his disastrous 1812 invasion. It uses this particular backdrop to cast a light on the personal lives of five aristocratic Russian families.
Starring Sergei Bondarchuk, Vyacheslav Tikhonov, and Ludmila Savelyeva in crucial roles, it is often considered by many to be the grandest epic feature to have ever been made for the big screen.
Needless to say, War and Peace was the most expensive motion picture to have been produced in the Soviet Union at the time.
It won the Grand Prix in the Moscow International Film Festival, the Golden Globe Award for Best Foreign Language Film, and the Academy Award for Best Foreign Language Film, respectively.
25. All Quiet on the Western Front (1930)
Helmed for the screen by Lewis Milestone, All Quiet on the Western Front continues to be one of the best war epics in the history of motion pictures.
Its authentic and astounding portrayal of the First World War is as impactful today as it was when the film hit the screens back in 1930.
Based on the German novelist Erich Maria Remarque's novel of the same title, the story follows a young and inexperienced soldier who is compelled to face deep disillusionment after having witnessed the horrors inflicted during World War I.
Over the years, the courageous anti-war message that this movie constitutes has met with polarizing views. However, given the fact that All Quiet on the Western Front was released during the first half of the 20th century, its innovative use of sound technology truly set a benchmark at the time.
26. 12 Years a Slave (2013)
Named the 44th greatest film since 2000 in a BBC poll, this British-American epic historical drama film has officially been adapted from Solomon Northup's autobiography, 'Twelve Years a Slave'.
The film tells the stirring life story of a free African-American who is promised a fortnightly job but is, instead, sold into slavery.
An extremely unsettling and impactful epic on enslavement and liberation, this Academy Award-winning motion picture is not only a cathartic experience but it is also arguably the finest depiction of slavery in cinema history.
Actors Chiwetel Ejiofor, Michael Fassbender, Benedict Cumberbatch, and Paul Dano deliver a fantastic performance each in this must-see feature.
27. Barry Lyndon (1975)
Written and directed by Stanley Kubrick and based on William Makepeace Thackeray's novel 'The Luck of Barry Lyndon', this period drama film traces the journey of an Irish rogue who makes his way to the zenith of 18th-century British society after having gotten into an affair with a rich widow.
Instead of telling a usual "heroic" story, Kubrick sketches one of the most unlikable protagonists to spearhead things in his epic.
Barry Lyndon, which is divided into two segments, is a remarkable achievement in terms of its groundbreaking cinematography and character development.
Furthermore, the titular character and his antics are going to be a pleasure for the viewers to examine even today.
28. Ben-Hur (1959)
Adapted from Lew Wallace's novel Ben-Hur: A Tale of the Christ, this William Wyler directorial venture comprised hundreds of artists and craftsmen and thousands of animals and extras in its storytelling.
It is not surprising then that it turned out to be one of the finest gladiator feature films to have ever been made.
The movie tracks the journey of a nobleman, Judah Ben-Hur, who is sentenced to be confined to years of slavery after being accused of treason by his adopted brother Messala.
However, he decides to make a swashbuckling comeback and seek revenge by competing with his sibling in a race.
This religious epic motion picture was appreciated for its musical score, heart-stopping chariot race sequence, ambitious stunts, and terrific set designs.
29. Mughal-E-Azam (1960)
Mughal-E-Azam, whose budget for a single song exceeded the usual cost for an entire Bollywood film of the period, is arguably the greatest Indian epic historical drama flick of all time.
Directed remarkably by K. Asif, the story showcases an emperor's son Salim falling head over heels in love with a gorgeous courtesan.
Even though he sees a future with her, his stern father has contrasting beliefs. It was reported that the viewers stood in queues all day long to get tickets for this humongous blockbuster.
Widely regarded as a milestone of its genre, Mughal-E-Azam was the highest-grossing Indian movie at its time of release.
30. Gandhi (1982)
Based on the inspiring life of the face of Indian independence, Mahatma Gandhi, this Richard Attenborough-helmed motion picture stars Ben Kingsley in the titular role.
The story of this epic follows Gandhi's nationwide campaign of non-violent resistance against British rule; a movement that, ultimately, led to the long-due independence of India.
The film received 11 nominations at the Academy Awards and ended up winning in the Best Picture, Best Actor, and Best Director categories.
Gandhi was jointly presented by the Indian Directorate of Film Festivals and the Ministry of Defence at the Independence Day Film Festival to celebrate the 70th year of India's independence in 2016.
31. The Leopard (1963)
Based on the novel of the same title by Giuseppe Tomasi di Lampedusa, this epic historical drama motion picture has been helmed for the screen by Luchino Visconti.
The film tracks the journey of a noble aristocrat of unpaired integrity, who makes an undeniable effort to maintain his family and class amid the tempestuous social upheavals of 1860s Sicily.
A recipient of the Palme d'Or at the 1963 Cannes Film Festival, this classic piece of cinema has been acknowledged for its striking execution but, more importantly, for its superbly sketched and performed characters.
What also works in the film's favor is the fact that it's been headlined by stars like Burt Lancaster, Alain Delon, and Claudia Cardinale.
32. The Life and Death of Colonel Blimp (1943)
Written, produced, and directed by the renowned British filmmaking team of Michael Powell and Emeric Pressburger, this epic romantic drama war film stars Roger Livesey, Deborah Kerr, and Anton Walbrook in crucial roles.
It tracks the journey of a soldier, who, right from the Boer War through the Second World War, continues to rise through the ranks in the British military.
Appreciated for its excellent direction, writing, performances, and pioneering Technicolor cinematography, The Life and Death of Colonel Blimp is a sophisticated satire on the British Army.
Many commentators are of the opinion that it is, in fact, the finest epic produced by the United Kingdom to date.
33. Andrei Rublev (1966)
Partially based on the life of the 15th-century Russian painter Andrei Rublev, this Soviet epic biographical historical drama film has been helmed by Andrei Tarkovsky.
The plot traces how the iconic artist Andrei Rublev is compelled to take a vow of silence as he is upset after having witnessed a horrifying conflict.
Even though he keeps from painting for quite some time, he tries to recover and find peace so that he is able to gather the strength to paint again.
Andrei Rublev is a film that aims to paint a realistic portrait of medieval Russia by emphasizing the themes of artistic freedom, religion, and political ambiguity.
Additionally, the motion picture bravely manages to present the idea of the development of art under a repressive regime.
34. Dances With Wolves (1990)
Starring, directed, and produced by Kevin Costner in his directorial debut, this epic Western drama motion picture is a film adaptation of Michael Blake's novel of the same name.
The story follows the life-altering journey of Lt John J Dunbar, who is designated to be present at a western Civil War outpost following a grave injury that he suffers.
His life finds new meaning and changes for good after he gets familiar with the Lakota tribe of American Indians and his new surroundings.
One of the top-grossing movies of 1990, Dances With Wolves is a thought-provoking attempt at taking a look at the American West through the lens of the Native American folk.
35. The Revenant (2015)
Partially based on Michael Punke's novel of the same name, this Alejandro González Iñárritu directorial venture tells the spectacular story of legendary frontiersman Hugh Glass, who is badly harmed in a bear attack and is abandoned by his hunting crew.
Fighting all odds, his survival skills and appetite for vengeance keep him alive as he goes on a relentless pursuit of a companion who doubled-crossed him.
Although it was criticized for being a tad lengthy, The Revenant turned out to be a global box office smash with praises coming in for its cinematography, Alejandro's direction, and DiCaprio and Hardy's superb performances, respectively.
36. Fitzcarraldo (1982)
No epic movie can be brought to life if there is a lack of faith and ambition in its top-notch execution. Fitzcarraldo is a unique West German epic adventure-drama feature that bypasses all possible interpretations of passion and obsession.
It follows the ambitious journey of Brian Sweeney Fitzgerald; a more than determined individual who wants nothing more than to build an opera house in the middle of an inaccessible jungle.
Hailed by François Truffaut as one of the most important filmmakers in the world at the time, writer-director Werner Herzog exceeds expectations as he successfully goes on to demonstrate that a great number of sacrifices are needed to bring a dream alive.
37. Titanic (1997)
Director James Cameron's magnum opus Titanic needs no introduction whatsoever. One of the most loved and ambitious motion pictures in modern history, it aims to tell the story of the unfortunate sinking of the RMS Titanic.
While striving to tell an epic disaster story, Cameron masterfully develops a timeless love saga that ended up turning its lead actors into global superstars following the film's blockbuster theatrical outing.
Touted to be the most expensive mainstream project at the time, Titanic has a lot going in its favor. Not only did the makers use an actual reconstruction of the ship and its deck but they also ensured that each of the departments delivered big time.
Needless to say, the hard work of the entire cast and crew bore fruit as the movie went on to become the first in cinema history to amass more than $2 billion worldwide.
38. Spartacus (1960)
One of the best movies set in ancient Rome, Spartacus tells the story of Thracian Spartacus, who was born and raised to be a slave.
However, things go haywire when he decides to rebel against the atrocities that his owners inflict upon him. Furthermore, his life is faced with numerous changes after he is sold to a gladiator trainer named Batiatus.
Even though there was a disagreement between filmmaker Stanley Kubrick and his cinematographer during filming, it didn't really hamper the overall quality of the product.
Spartacus, which employed over 50,000 extras for its several battle sequences, continues to be a must-watch epic for the ardent fans of the genre.
39. The Ten Commandments (1956)
Director Cecil B. DeMille's epic feature film, The Ten Commandments, is a fantastic take on what the genre could feel like in the near future.
Arguably the most expensive motion picture produced at the time, it traces the journey of Moses who is protected by Pharaoh's daughter when he sets adrift on the Nile River in a basket.
However, after he grows up, he learns about his true identity and pledges to free the Hebrews from the shackles of slavery.
Thousands of extras worked religiously to ensure that this project saw the light of day. The massive sets that were constructed in Egypt and Mount Sinai were aided by the inclusion of a fitting musical score.
Add to that the fact that the performances of the entire cast managed to impress the critics as much as the film's scale.
40. Doctor Zhivago (1965)
Based on a novel of the same name by Boris Pasternak, this epic historical romance film has been directed by David Lean.
It follows the life of a Russian physician and poet who, although wedded, falls head over heels in love with a political activist's missis.
In addition, the film also showcases the hardships that he has to endure during both the First World War and the October Revolution.
Lean's amazing direction helps bring his sentimental side to the fore with utmost grace in this motion picture.
Aside from its detailed set designs, one should also watch it for the brilliant finale where the entire story comes together beautifully and the emotions heighten.
41. Dunkirk (2017)
This unmissable war epic was a monumental cinematic achievement even for someone like Christopher Nolan who was already credited with directing several iconic modern-day blockbusters.
The staggering film tells the story of how soldiers from the British Empire, Belgium, and France try to evacuate from the town of Dunkirk during a tough battle with German forces during the Second World War.
Nolan takes the road less traveled and slices this war drama into three chapters: Air, Land, and Sea. With a back-and-forth narrative, the movie keeps everyone engaged with the claustrophobic chain of events in its screenplay.
Dunkirk relies on its haunting sound effects, cinematography, and musical core to make its way into the hearts of its viewers.
42. Aguirre, The Wrath of God (1972)
Director Werner Herzog's Aguirre, The Wrath of God is not your conventional epic simply because it wasn't filmed like one.
Instead, minimalist techniques were used to create a surreal and complex mainstream war feature that could successfully capture the extreme notion of going insane.
The story follows the merciless and insane Don Lope de Aguirre and a Spanish expedition that he leads in search of El Dorado in the 16th century.
The motion picture received favorable reviews from critics upon its theatrical release and has gone on to amass a cult international following since.
43. Glory (1989)
The screenplay of this epic historical war drama flick was based on the books 'Lay This Laurel' by Lincoln Kirstein and 'One Gallant Rush' by Peter Burchard.
The story follows the eye-opening journey of a white officer named Robert Shaw, who faces stark opposition from his colleagues and fellow officers for leading a battalion of black soldiers.
Even though the Edward Zwick-helmed feature failed to set the box office ablaze, it was nominated for 5 deserving Academy Awards.
While Matthew Broderick was lauded for his mature character projection, it was more than evident that Denzel Washington was the one who was going to have a super-successful career as a cine star following the release of the film.
44. Avatar (2009)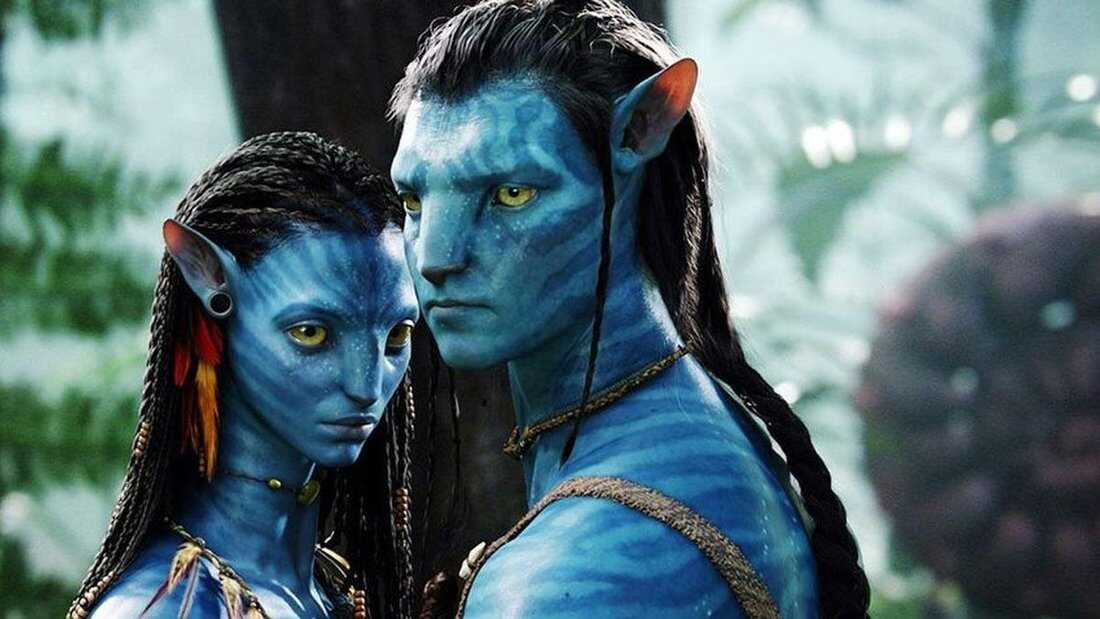 Directed, written, produced, and co-edited by James Cameron, this epic science fiction feature film has been credited with incorporating quite a few subtle cultural, social, political, and religious themes in its jaw-dropping storytelling.
Our protagonist, Jake, is a paraplegic Marine who has been dispatched to the moon Pandora on an extraordinary mission.
After having reached there, he gets into a dilemma about following the orders he has been given or defending the world that he now feels is his home.
The film banks heavily on its groundbreaking array of special effects and new motion capture filming techniques to make an impact.
It is not surprising then that it went on to surpass Cameron's own Titanic to become the highest-grossing title in the world at the time.
45. Intolerance (1916)
Helmed by one of cinema's greatest pioneers D. W. Griffith, Intolerance was a dream project that aimed to showcase The Eternal Motherhood peeking at four different periods in the history of Earth; times during which the human civilization had to face the inevitable consequences of intolerance.
While the gigantic sets gave the film an edge over the other motion pictures produced at the time, it was the remarkable involvement of its cast and crew that brought this mammoth production to life.
Easily among the greatest movies of the Silent Era, Intolerance unsurprisingly had an influence on the European film movements.
In many ways, it continues to be one of the most breathtaking cinematic accomplishments of all time.
46. The Baahubali Franchise (2015 & 2017)
The most popular "epic" franchise of Indian cinema, Baahubali started with a two-part film series helmed by arguably the biggest commercial filmmaker of India, S. S. Rajamouli.
The critically and commercially successful motion pictures were followed by an animated series, a graphic novel, and a trilogy of novels in English, respectively.
Even though both the installments are supremely entertaining, it is hard to deny that they have been deeply and amazingly inspired by Indian mythology.
Among the most expensive movie series to have ever been produced in India, Baahubali thrives on its spectacular visual effects, over-the-top action sequences, phenomenal soundtrack, and heartfelt story rooted in Indian culture and traditions.
47. The Last Emperor (1987)
This epic biographical motion picture has been directed with great efficiency by Bernardo Bertolucci. It is based on 'From Emperor to Citizen: The Autobiography of Aisin-Gioro Puyi' by Puyi.
The story tracks the tumultuous and, yet, adventurous journey of the last emperor of China, Aisin Gioro Puyi. The young emperor, who's had a sheltered upbringing, sees his world turn upside down following the historical Chinese revolution.
Although the performances are rock-solid in this feature, it is its visual appeal that manages to hold your attention right from the first scene to the last.
The Last Emperor premiered at the Tokyo International Film Festival in 1987 and won 9 well-deserved Academy Awards.
48. Hamlet (1948)
The first British film to take the Academy Award for Best Picture home, Hamlet is quite simply the crown jewel of Laurence Olivier's "Shakespeare Trilogy."
The film tells the story of its titular character Hamlet, who pledges to slaughter Claudius, who is responsible for the death of his beloved father.
Even though he goes on to lose his dear ones, Hamlet's relentless quest for revenge doesn't let him stop for anyone or anything. But, will the man actually succeed?
A winner of the Academy Award for Best Actor and the Golden Lion at the Venice Film Festival, Olivier's Hamlet was lauded for being able to bring the iconic William Shakespeare play to life.
49. The Last Temptation of Christ (1988)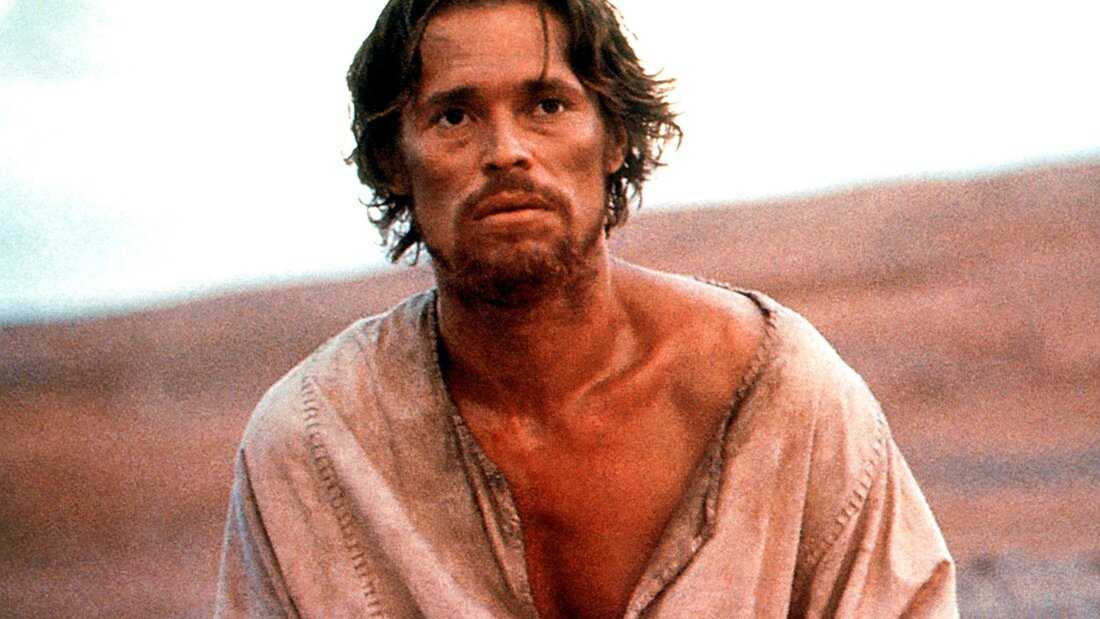 A rather underrated Martin Scorsese project, this epic religious drama film has been adapted from Nikos Kazantzakis' controversial novel of the same name.
The story tracks the awe-inspiring journey of Jesus Christ as he faces hardships like most human beings, until his final temptation on the cross.
Just like its source material, the motion picture also faced backlash from a few Christian religious groups that were not too pleased with the projection of Christ in its screenplay.
However, the performances of Willem Dafoe and Barbara Hershey were unanimously appreciated by film pundits.
50. The English Patient (1996)
Helmed for the screen by Anthony Minghella, this epic romantic war drama is based on the novel of the same name by Michael Ondaatje.
The story follows a nurse named Hana, who is tasked with caring for a plane crash victim who seems to be on his deathbed. While having constant interactions with him, she finds a way to heal herself.
Hailed by many film pundits as "the Casablanca of the late 20th Century", The English Patient went on to cement its place as one of the finest screen adaptations of all time.
The feature film managed to receive 12 nominations at the 69th Academy Awards. It won 9 trophies including that of Best Director, Best Picture, Best Supporting Actress, and Best Editing.