»
Top 50 Best 3D Movies Of All Time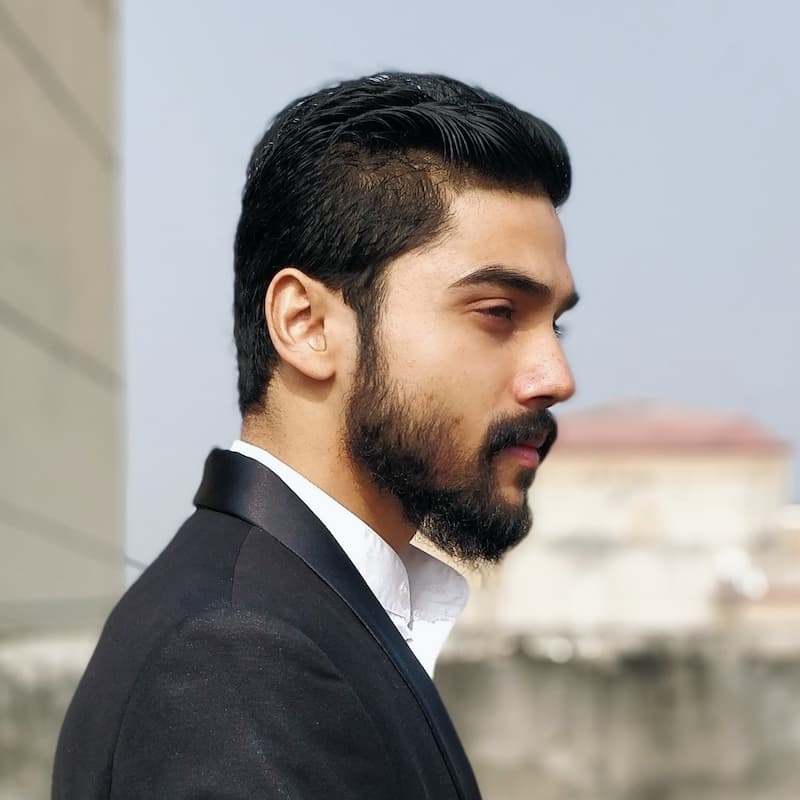 Shivam-Posted Dec 27, 2022
---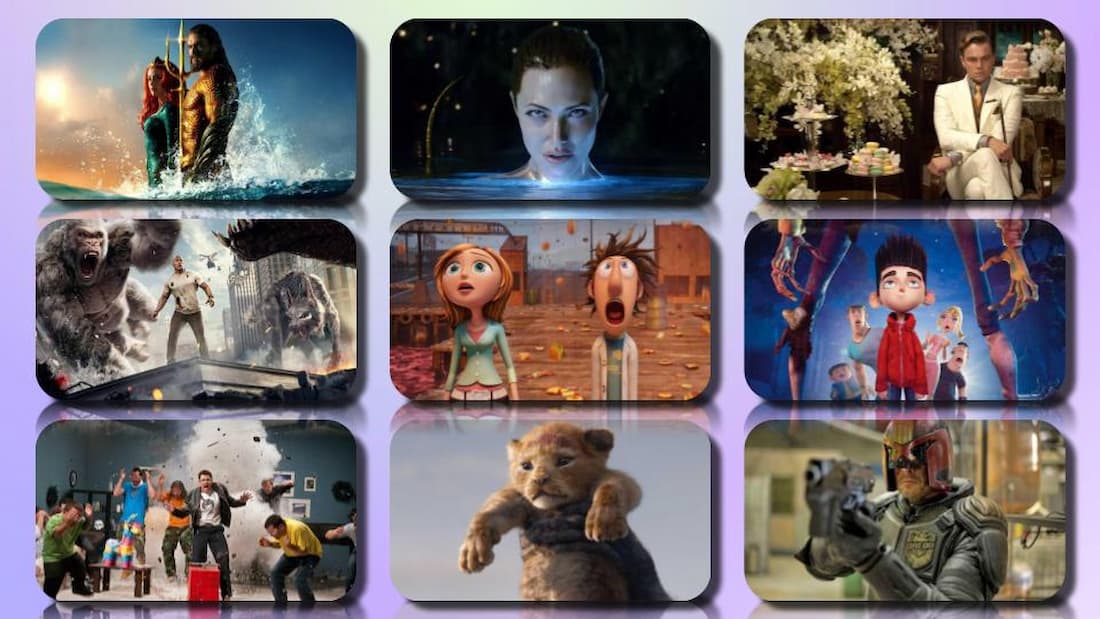 Believe it or not, motion pictures have been given the treatment of a three-dimensional presentation since the early age of silent cinema.
The 1922 silent film, The Power of Love, was the first project to be shown to an audience in 3D.
Although its prints are now presumed lost, the feature did end up providing a glimpse into the infinite possibility of cinema technology.
Today, this technology has gone on to become a handy part of any filmmaker's toolkit, and a lot many of them have even resorted to using it as a cash-grabbing gimmick the world over.
While 3D may undoubtedly be utilized as a "trick" of sorts to draw large crowds to the cinemas today, it has also, time and again, demonstrated that it adds to the viewing experience in a big, big way.
Therefore, when filmmakers combine the unerring use of 3D with fully realized visual effects, they end up immersing the average cine-goer into the world beyond the screen, and that is precisely where the true strength of this remarkable technology lies.
So, it is only fitting that we fetch you a rich list of the finest titles to have utilized the 3D technology better than most.
Note: These credits are ranked primarily based on the 3D experience they have provided to their viewers.
50. Rampage (2018)
While Dwayne 'The Rock' Johnson may have just tasted a box office failure with the release of Black Adam, his 2018 feature, Rampage, had barely managed to break even as well.
Be that as it may, the Brad Peyton directorial venture is said to have used 3D scanners to capture a ton of photographs to create a model of the city.
Furthermore, the makers relied heavily on the use of motion cameras to capture Chicago's skyline and do justice to the film's climactic battle sequence.
The story of Rampage showcases primatologist Davis Okoye teaming up with a geneticist, to save an albino gorilla named George; all while attempting to prevent two giant mutated animals from wreaking havoc in Chicago.
49. Sin City: A Dame to Kill For (2014)
Though Robert Rodriguez's second trip to Frank Miller's gritty graphic novel may not have managed to win hearts, it certainly did thrive on its jaw-dropping visuals.
The director's usage of monochrome, and vibrant splashes of color for blood and lips, truly came alive as the film was presented in 3D.
The film only showcases Rodriguez's attempt to not leave a technology that can enhance his storytelling behind. A follow-up to the acclaimed 2005 film Sin City, Sin City: A Dame to Kill For is an anthology of stories about the inhabitants of Basin City, which is a fictional town in the United States of America with a ridiculously high crime rate owing to an administration that has been marred by deep-rooted corruption.
48. Cloudy with a Chance of Meatballs (2009)
It wouldn't be an exaggeration to assert that the 3D presentation of this computer-animated science fiction comedy is credited with propelling a lot of us to catch other animated flicks in 3D.
The plot of this adorable film follows Flint Lockwood; an inventor who is considered to be no less than a nuisance to those around him.
Soon after, we find him putting one of his latest inventions to use when his town is forced to withstand an economic crisis.
While the invention manages to grab eyeballs and make him popular, it spirals way out of control in no time.
Thriving on its laugh-out-loud humor, bold and bright colors, and a touch of 3D, Cloudy with a Chance of Meatballs opened to positive reviews and raked in over $243 million worldwide.
47. Alice in Wonderland (2010)
Trust Tim Burton to know what his viewers expect from him. That is precisely why he decided to film his much-awaited Alice in Wonderland keeping the 3D technology in mind; giving it the care needed in its delicate conversion process.
The plot introduces us to a 19-year-old Alice, who is seen following a rabbit in a blue coat to a magical wonderland from her dreams.
There, she not only gets to reunite with her pals but also realizes her true destiny. Burton's take on Lewis Carroll's classic may not be a flawless 3D transfer, but it certainly does make you feel that the setting and characters might pop up and face you in the real world.
46. Monsters vs. Aliens (2009)
This 3D computer-animated monster comedy film tracks the journey of Susan Murphy, who, after having been hit by a meteorite, turns into a giant on the day of her wedding.
Sooner than later, we find her becoming an integral part of the monster team to deter a wicked alien named Gallaxhar from destroying planet earth once and for all.
While the plot is fun as it is, there are not many kid movies out there that have resorted to the 3D gimmick to ensure that their storyline does manage to make a mark; just the way this title does.
We must also mention that Monsters vs. Aliens was DreamWorks Animation's first feature film to be directly produced in a stereoscopic 3D format.
45. Beowulf (2007)
One must acknowledge Robert Zemeckis for being able to combine cutting-edge technology with one of the oldest tales in the English language.
Like a true champion of performance capture technology, the filmmaker manages to deliver a big-scale action fantasy with lots of 3D trickery; all while being backed by top names such as Brendan Gleeson, Angelina Jolie, and Anthony Hopkins.
The story follows Beowulf, a ferocious warrior, who defends the Danes from a hideous monster named Grendel. However, the monster's mother vows to avenge her son's death when she learns of this.
44. Kong: Skull Island (2017)
There is just something about catching giant monsters on celluloid that cine-goers the world over can't get enough of, and when these monsters are presented in 3D, they barely ever fail to terrorize us.
Even though there were obvious flaws in the brightness and the motion elements of some of the sequences in Kong: Skull Island, the film managed to amaze its core audience by giving them an unforgettable 3D experience.
The plot traces the journey of a crew that reaches Skull Island to map it. Soon after, we find the team members being attacked by a humongous ape, who "apparently" wants nothing but devastation. But, there is more to the story than what meets the eye.
43. The Polar Express (2004)
Based on the children's book of the same name by Chris Van Allsburg, this computer-animated fantasy adventure drama was reportedly the first full-length feature film to have ever been converted into IMAX 3D.
The story follows a young boy, who boards a train and embarks on an incredible journey to the North Pole to meet our beloved Santa Claus.
However, his life takes a turn after he ends up chancing upon some special people who go on to make the trip one that he shall never forget.
Co-written and directed by Robert Zemeckis, The Polar Express was listed in the Guinness World Records as the first all-digital capture film at the time of its release.
Also, watching its haunting, magical quality comes alive in 3D gives the film a definitive edge.
42. Aquaman (2018)
Shooting underwater is a titanic task that not a lot of filmmakers around the world have been able to resort to.
But, for a film that is set two-thirds in the ocean, it is imperative to create authentic visuals with the help of special effects to capture the aquatic world in all its glory.
In this motion picture, we are introduced to half-human, half-Atlantean Arthur, who is born with the ability to communicate with marine creatures.
Sooner than later, we catch him going on an adventurous journey to not only retrieve the legendary Trident of Atlan but to also defend the water world.
Director James Wan was able to turn Aquaman, with all its giant tides and colossal sea monsters to boot, into a spectacle worthy of being witnessed in 3D.
41. House of Wax (1953)
House of Wax carries the distinction of being the first 3D motion picture with stereophonic sound to be presented in a regular theater.
Also, it was the first color 3D feature film to have been bankrolled by a major studio; therefore, making it one of the most essential additions to our list.
The plot follows an associate, who burns down a wax museum with the owner inside. However, he somehow ends up surviving only to become vindictive and murderous.
Helmed by Andre DeToth and starring Vincent Price in a pivotal role, this motion picture overtly applied the use of 3D to the horror genre.
40. Kiss Me Kate (1953)
Director George Sidney's Kiss Me Kate might've been released way back in 1953, but it's still one of the most underappreciated 3D movies of all time.
Filmed in 3D using the most advanced technology available at the time, the director attempted to reimagine a play of the same name for Hollywood.
The plot introduces us to Fred and Lilly; a divorced pair of actors tasked to come together for a production.
However, an unexpected fight on the opening night not only threatens the production but also two thugs who believe that Fred owes their boss money.
Kiss Me Kate must be included on our list simply because it was one of the first mainstream projects to have tried its hands at 3D technology.
39. Creature from the Black Lagoon (1954)
There is no denying that the atmospheric manifestation of 3D in filmmaker Jack Arnold's classic black-and-white monster horror feature will always be brought up when discussions about 3D technology take place.
The viewers get to witness a scientific expedition being carried out along the Amazon River. During the process, a Gill-man, or an amphibious-humanoid creature known to the locals as the Black Lagoon, is discovered.
Thus, a lot of manpower is employed to catch the creature. This Universal monster movie, which continues to remain one of the earliest and most alluring examples of the 3D gimmick, propelled its viewers to wear gray polarizing filters upon its theatrical release in 1954.
38. Jackass 3D (2010)
In this Jeff Tremaine-helmed action-comedy, we catch Johnny Knoxville and company return for the third installment of their TV show spin-off, where risky stunts and explicit public displays take center stage.
While those who are familiar with the franchise can think that the Jackass gang might be running out of gross-out stunts, they certainly will also agree that this motion picture has plenty of brain-dead comedy to resort to.
Hailed as a cult comedy classic by its fans, this insanely violent slapstick adds a 3D touch to its unapologetic hilarity.
37. The Lion King (2019)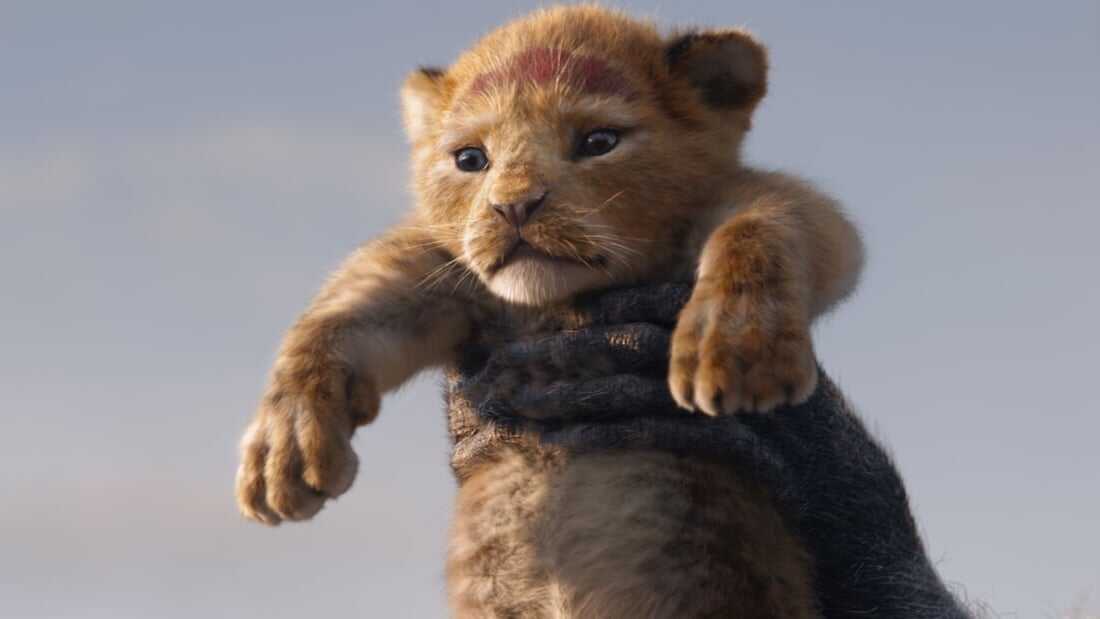 One of the prime illustrations of successfully blending live-action with 3D animation was seen in filmmaker Jon Favreau's The Lion King.
A fitting remake of Disney's classic animated film of the same name, this photorealistic computer-animated feature introduces us to a young lion prince named Simba, who is forced to flee his kingdom after the murder of his father, Mufasa.
Years later, we find him stumbling upon the fearless lioness Nala, who inspires him to return and take back what is rightfully his.
Riding heavily on its diligent use of "virtual-reality tools", The Lion King went on to smash box office records at the global box office.
The film was nominated at the 73rd British Academy Film Awards and the 92nd Academy Awards for its striking visual effects.
36. The Great Gatsby (2013)
Helmed by Baz Luhrmann and toplined by Leonardo DiCaprio, this historical romantic drama film was based on the novel of the same name by F. Scott Fitzgerald.
Those who possess even slight experience in filmmaking would be able to recognize that The Great Gatsby was shot in 3D.
We say so because many of the sequences in the motion picture come across as if they were filmed keeping the 3D approach in mind.
The story follows a writer and wall street trader, Nick, who finds himself getting increasingly drawn to the past and, subsequently, the lifestyle of his millionaire neighbor Jay Gatsby.
Even though it rides on its expressionistic use of three-dimensional cinematography, the motion picture continues to generate mixed feelings among critics.
35. ParaNorman (2012)
Shot in stereoscopic 3D, ParaNorman captured an incredible amount of depth and spatial context to elevate our experience, courtesy of its commendable use of the 3D trick.
While the unique stop-motion animation methods made it a theatrical outing worth remembering, the film was also acknowledged for its humor and animation.
The story follows Norman Babcock; a resident of an ill-fated town that seems to be reeling under a deadly curse.
So, he strives to utilize his unique ability to talk to ghosts in order to save the town.
34. Star Wars: The Last Jedi (2017)
Film buff or not, most the neutral cine-goers across the globe are duly familiar with the fact that the Star Wars franchise has been among the pioneers of advanced visual effects ever since its very first film hit the screens back in 1977.
Star Wars: The Last Jedi takes the onus on itself to take the trend forward, and does so successfully.
The second installment of the Star Wars sequel trilogy and the eighth episode of the nine-part "Skywalker saga" has been written and directed by Rian Johnson.
The story follows Rey, who aspires to learn the ways of the Jedi under Luke Skywalker, to reinvigorate the Resistance's war against the First Order.
33. Dredd (2012)
Filmmaker Pete Travis seemed to have hit the ball out of the park when he released his ambitious Dredd in the early 2010s.
A visionary film of sorts, it is set in a dystopic future, where the coldblooded cop Dredd and psychic rookie Cassandra are seen investigating three brutal murders in a tower block.
Soon after, we catch them stumbling upon a drug den run by the ruthless drug lord Ma-Ma. The efficient use of the 3D gimmick in the film ensured that the savagery depicted on the big screen looked amazing, to say the least.
Moreover, Dredd also thrived on its masterful use of color and slo-mo to make an impression.
32. Long Day's Journey into Night (2018)
Not a lot of cine-goers were ready to jump abruptly from the two-dimensional "real" world of the characters to a three-dimensional "realm" in this Bi Gan-helmed Chinese drama film.
The story follows Luo Hongwu, who returns to his hometown of Kaili after having been away for a long time.
Soon after his return, we find him searching for the woman he loved. Not many feature films across the globe have been able to utilize 3D as a philosophical device to reflect on the inner emotions of their characters the way that this motion picture did.
Notable for its final 59 minutes, which consists of one unbroken long take in 3D, Long Day's Journey into Night was screened in the Un Certain Regard section at the Cannes Film Festival in 2018.
31. Moana (2016)
Regarded as one of the most delectable entertainers to have been bankrolled by Disney in the recent past, Moana is a visually stunning film whose true beauty comes to the fore through its 3D presentation.
The critically and commercially successful animated feature, which drew considerable praise for its story, songs, and visuals, used a combination of hand-drawn and 3D computer animation to showcase the terrific oceanic expanse.
In fact, the same method was used to create eye-catching scenes depicting the moving tattoos which adorn the body of Maui as well.
The plot tracks the journey of the braveheart Moana, who undertakes a journey to return the heart of goddess Te Fitti from Maui, a demigod, after the plants and the fish on her island start perishing due to a blight.
30. Incredibles 2 (2018)
Pixar and Disney may have taken fourteen long years to come up with a sequel to the original Incredibles movie, but the wait, as they say, was worth it.
We assert this because the second installment of the franchise was provided with an opportunity to feature a 3D Blu-ray presentation, which, of course, was able to present its core depth and dimensions to impressive results.
The power-packed superhero animated feature tracks the journey of Helen, who, after having been entrusted with a task to restore public faith in superheroes, sets off on a tough mission to catch a supervillain.
Meanwhile, we find Bob coming to terms with the challenges of stay-at-home parenting. The awe-inspiring action sequences and refined visual effects in this Brad Bird-helmed feature look best when witnessed in 3D.
29. Coraline (2009)
The first stop-motion animated film to be conceived and shot in 3D, Coraline tracks the journey of an adventurous girl, who walks through a hidden door in her new home and discovers a strangely idealized version of her frustrating home.
However, little does she know that it harbors sinister secrets. Written and directed by Henry Selick and based on Neil Gaiman's novella of the same name, this stop-motion animated dark fantasy horror film was lauded for its imaginative story and memorable characters.
Also, it is as amusing as it is visually appealing.
28. Up (2009)
The first Pixar film to be presented in 3D format is a critically and commercially successful computer-animated feature that debuted at the 62nd Cannes Film Festival.
The story follows Carl, an old widower, who decides to go off on an adventure in his flying house in search of Paradise Falls, which was his wife's dream destination.
Not a lot of people were able to stay dry-eyed during the first 20 minutes of Up, which is a wholesome entertainer about love, loss, healing, and adventure.
The exceptionally refined feature was deservingly named one of the best movies of 2009 by organizations such as the National Board of Review and the American Film Institute, respectively.
27. Big Hero 6 (2014)
Helmed for the screen by Chris Williams and Don Hall, Big Hero 6 is one of those motion pictures that was built from the ground up with 3D in mind.
This becomes evident when we catch its pop-out elements doing justice to the 3D gimmick. The film, which has plenty of depth and an impressive world that opens up quite well in the 3D experience, tells the story of Hiro; a robotics prodigy who ends up teaming up with Baymax to avenge his brother's death.
Soon after, we catch them joining forces with Hiro's friends to form a squad of high-tech heroes.
26. Dial M For Murder (1954)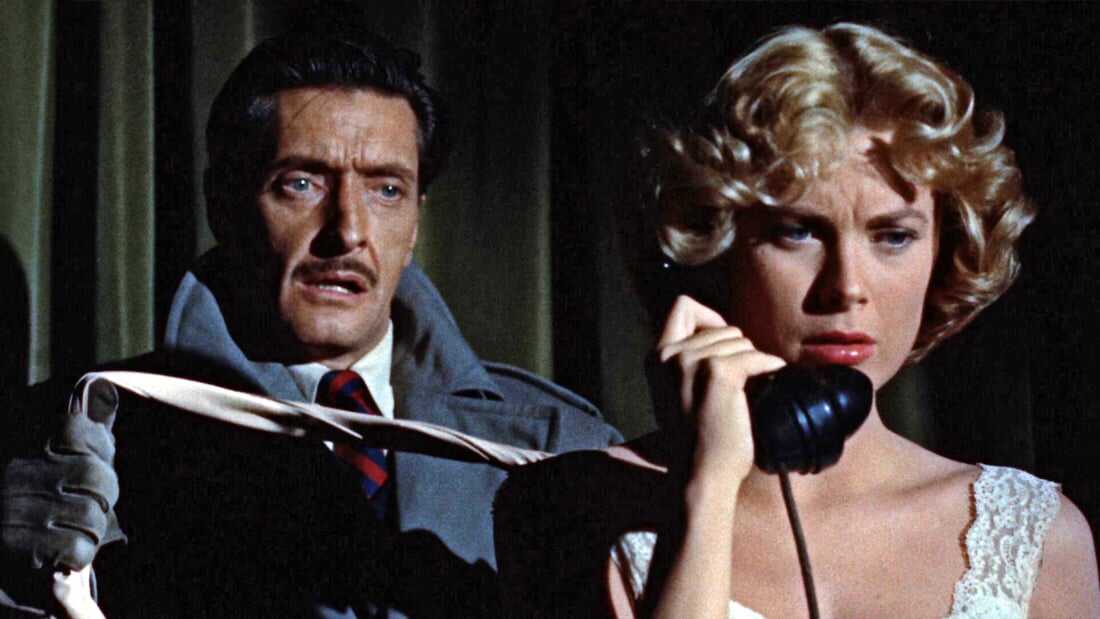 How many of you are aware of the fact that the Alfred Hitchcock classic, Dial M For Murder, was shot in 3D, and restored for Blu-Ray 3D in 2012?
Not many, we assume. The motion picture, which served as an interesting experiment for the filmmaker with its astounding 3D presentation, starred the graceful Grace Kelly and Ray Milland in significant roles.
The usage of the 3D gimmick makes it appear as if the plot is steadily unfolding on a stage set, which, of course, adds a captivating element to the already intriguing storytelling of the motion picture.
This delightfully macabre exercise in 3D filmmaking by Hitchcock needs to be visited by modern-day film buffs and critics alike.
25. The Walk (2015)
We have often noticed that one epic sequence has the potential to make a movie's use of 3D worthwhile for cine-goers.
That is precisely how we view this acclaimed Robert Zemeckis directorial venture. The Walk stars Joseph Gordon Levitt as Philippe Petit; a French street performer who dreams of performing stunts that no other man on the planet would.
Soon after, we catch him attempting to walk between the Twin Towers of the World Trade Center in New York on a tightrope.
While the motion picture doesn't strive to add too much to real events and takes its time to build anticipation, the payoff is memorable, to say the least.
Robert Zemeckis puts the 3D effect to spectacular use while showing the titular walk-off. Needless to say, the sequence becomes potent and puts you in a harrowing position as a viewer.
24. Guardians of the Galaxy Vol. 2 (2017)
Thriving on its bunch of intergalactic misfits and their misadventures, Guardians of the Galaxy Vol. 2 managed to entertain movie-goers successfully, all thanks to its soundtrack, cool gadgets, breathtaking CGI, and quirky outliners.
The story follows Quill and his team of galactic defenders, who, after a successful mission, chance upon Ego; a man claiming to be Quill's father.
However, we soon find the group learning some disturbing facts about Ego. Like most feature films, this James Gunn-helmed superhero flick was also shot in 2D and then converted to 3D later.
But, it was worth spending a few extra dollars to catch it in all its glory in 3D glasses.
23. Black Panther (2018)
One of the very few motion pictures to have set the box office ablaze in 2018, Black Panther is credited with bringing a fresh take to the superhero genre and enthralling the audience with its stunning action sequences and visual effects.
Often hailed as one of the most stylish action features to have hit the screens in the past few years, this Ryan Coogler directorial venture was best enjoyed by its target audience in 3D.
The plot traces the journey of T'Challa, who, after his father's death, returns home to Wakanda to inherit his throne.
However, a powerful foe related to his very own family threatens to attack his nation.
22. Mad Max: Fury Road (2015)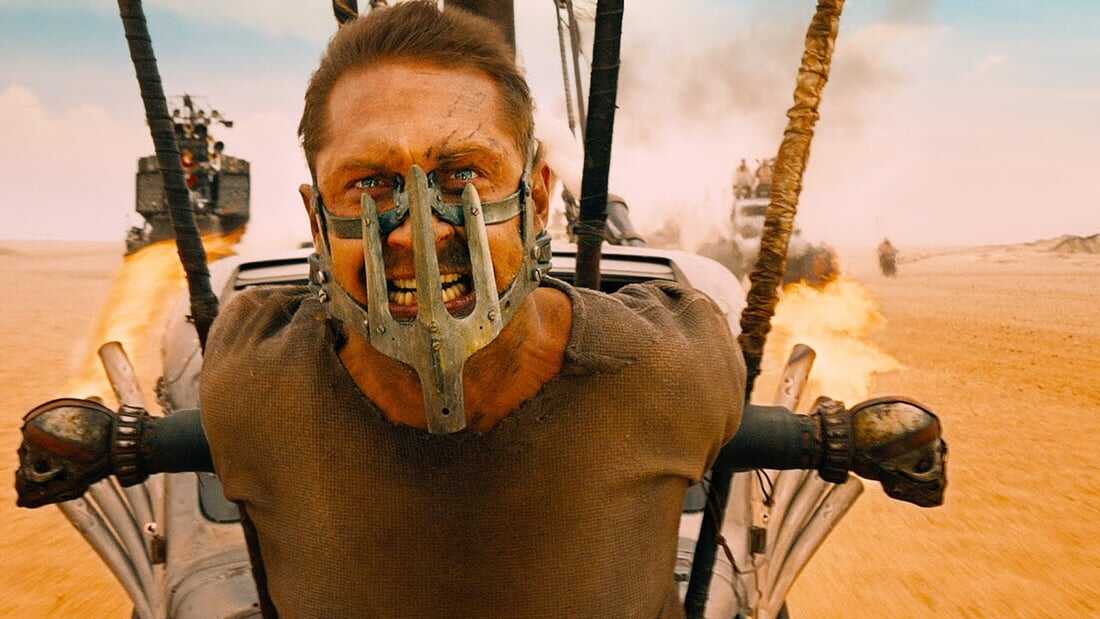 One of the most visually stunning mainstream features of the bygone decade, Mad Max: Fury Road continues to enjoy immense popularity among the masses across the globe.
Set in a post-apocalyptic wasteland, it shows Max, a drifter, and survivor, reluctantly joining Imperator Furiosa, a rebel warrior, in a quest to dethrone a tyrant who controls the land's water supply.
Props to director George Miller for taking the already mad and chaotic world of Mad Max to the next level with this visually arresting drama that stars Tom Hardy and Charlize Theron in the main lead.
Watching the film's breakneck action coming alive in 3D is something the action movie buffs wouldn't have wanted to miss out on.
21. The Hobbit: The Desolation of Smaug (2013)
This Peter Jackson directorial venture, which was filmed using "3ality" filming rigs, succeeds in bringing Middle Earth to life in a big, beautiful way, all thanks to its stunning use of 3D technology.
The story follows the hobbit Bilbo Baggins and his fellow compatriots, who face great threats while on their way to Laketown.
Not long after, we catch them reaching the Lonely Mountain, where Bilbo comes face-to-face with the fearsome dragon Smaug.
A true-blue visual spectacle to be experienced in 3D, The Hobbit: The Desolation of Smaug is credited with reenergizing the series and putting it back on track.
20. The Jungle Book (2016)
The Jungle Book was a visual spectacle whose significance could have only been realized upon having watched it in 3D.
That's precisely why the makers decided to launch this much-awaited feature in Digital 3D, RealD 3D, IMAX 3D, D-Box, and premium large formats, respectively.
The story follows Mowgli; a boy who is brought up in the jungle by a pack of wolves. However, when a tiger named Shere Khan threatens to kill him, a panther and a bear help him escape.
While this Jon Favreau-helmed adventure drama thrived on its star-studded voice cast and gripping storyline, the attention to detail paid in creating the animals and the whole jungle is what elevated its execution and enthralled the viewers from the get-go.
19. Thor: Ragnarok (2017)
The best motion picture in the Thor film franchise, this Taika Waititi directorial venture thrives on its fantastic storytelling, delightful comedy, and stylishly choreographed fight sequences.
The plot follows Thor, who, deprived of his mighty hammer Mjolnir, must escape the other side of the universe to save his home, Asgard, from the goddess of death, Hela.
Thor: Ragnarok was not only the highest-grossing film of the series but it also turned out to be one of the top-grossing motion pictures of 2017.
The excitement in this colorful cosmic adventure flick only peaked upon having seen it in the theatres.
18. Star Wars: The Force Awakens (2015)
The first Star Wars movie to have its run in 3D, Star Wars: The Force Awakens is a sequel to 1983's Return of the Jedi, and is the seventh film in the "Skywalker Saga".
The story showcases a new order threatening to destroy the New Republic. So, Finn, Rey, and Poe, aided by the Resistance and the Republic, vow to not only find a way to deter the order but also to locate Luke, who happens to be the last surviving Jedi.
This epic space opera film, which was produced, co-written, and directed by J. J. Abrams, grossed $2 billion worldwide.
It was also nominated for five awards at the 88th Academy Awards.
17. The Jurassic World Franchise
While Steven Spielberg's cult classic Jurassic Park managed to stun the viewers by banking on its camera magic and true-to-life CGI effects back in the day, the new additions to the franchise employed a contemporary approach to making the dinosaurs appear far more realistic than they did in the 90s.
All thanks to their excellent use of 3D technology and CGI effects, both the creatures and the setting in each of the films of the franchise appear to have been presented in a much more natural fashion than ever before.
T. rex and the team do their best to ensure that the blockbuster series looks great in 3D on the big screen.
16. Ready Player One (2018)
Based on Ernest Cline's novel of the same name and helmed for the screen by the superb Steven Spielberg, Ready Player One is a quick-paced thrill ride that will leave you wanting more.
The plot follows James Halliday, who, after having designed a virtual reality, hides the keys to his fortune in it for a competent player to find after his demise.
Wade Watts, a teenage orphan, goes on a quest to look for the keys and the fortune. Will fortune, in this case, truly favor the brave?
The fun elements in this motion picture are truly epitomized by the scintillating use of the 3D technique. And, if you happen to be a diehard gamer, it will make the experience even more exciting for you.
15. Doctor Strange (2016)
Marvel is a studio popular for both filming and displaying their most-awaited cinematic projects in 3D. One such motion picture that used the technology superbly is Doctor Strange.
Helmed by Scott Derrickson, it tells the story of Stephen Strange; a famous neurosurgeon who loses the ability to use his hands in an unfortunate accident.
Soon after, we find him visiting the enigmatic Ancient One to heal himself and, in the process, become a great sorcerer under her guidance.
The makers may have used 3D to give the film a sense of depth in its first half, but it is the second half during which its true beauty comes to the fore.
So, wait for the heroes to get transported into the mirror dimension to fully appreciate how 3D elevates the storytelling in this superhero feature.
14. Rogue One: A Star Wars Story (2016)
The first installment of the Star Wars anthology series and an immediate prequel to 1977's Star Wars, this epic space opera film has been directed by Gareth Edwards.
The plot opens with Jyn's father forcibly being taken by the Galactic Empire to assist them in completing the Death Star.
However, when Jyn grows up, she decides to join forces with a group of relentless resistance fighters who are willing to do everything they can to steal the Empire's blueprints.
The motion picture, which provides a jarring contrast to the usual stories of heroism, does not on rely on Jedi knights or Force-wielding heroes to narrate its tell.
Instead, it strives to offer a realistic portrayal of war, while banking on its thriving 3D approach to make an impact.
13. Zootopia (2016)
It is difficult to negate the fact that animated movies and 3D effects go hand in hand. In fact, history has it that some of the most acclaimed animated features of all time have used the 3D gimmick most impressively.
So, when a 3D-ready animated film also comprises a pack of unforgettable characters and an enviable plot structure, it is difficult to stop ourselves from visiting the cinema halls.
Helmed by Rich Moore and Byron Howard, this computer-animated buddy cop action-comedy outlines the journey of Judy Hopps; a rookie officer in the Zootopia Police Department who unearths an ominous plot.
Soon after, we catch her enlisting the help of a con artist to solve the case and, subsequently, prove her abilities to the tough-to-please Chief Bogo.
Zootopia did not only win an Academy Award for Best Animated Feature Film but it also raked in over $1 billion internationally.
12. Avatar: The Way of Water (2022)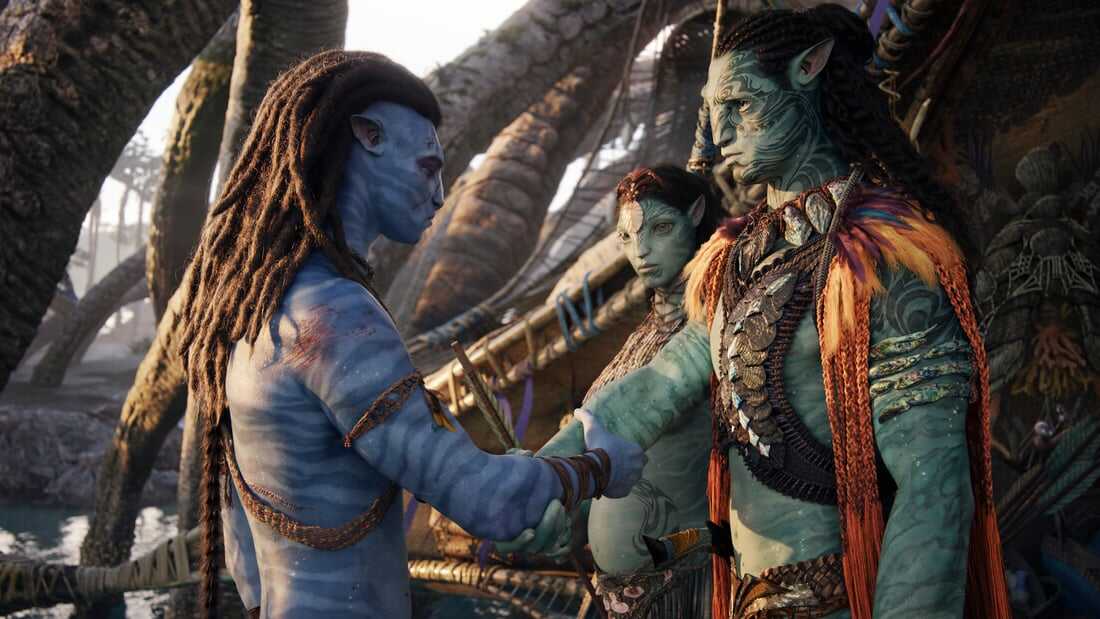 James Cameron proves, yet again, that when your heart is in the right place, people will, indeed, "see" you.
The filmmaker makes unerring use of advanced technology to tell a visually stunning, albeit liberal story, that realizes its roots in the family.
Cameron's lifelong passion for exploring the endless blue and his undeniable zeal to capture what lies beneath the skin of the ocean is on full display in this highly-anticipated sequel that goes on to explore Pandora distinctively.
Watching the unforgettable visuals and the heartwarming narrative come alive in 3D is enough to make you forget the flaws that the motion picture carries.
And, this is exactly where Jim derives his strength as a filmmaker. "The Way of Water" will always have its way with the viewers, and a fair chunk of the credit, besides its reliance on 3D, must also go to the subplot that captures the heart-warming bond between Lo'ak and Payakan.
11. Avengers: Endgame (2019)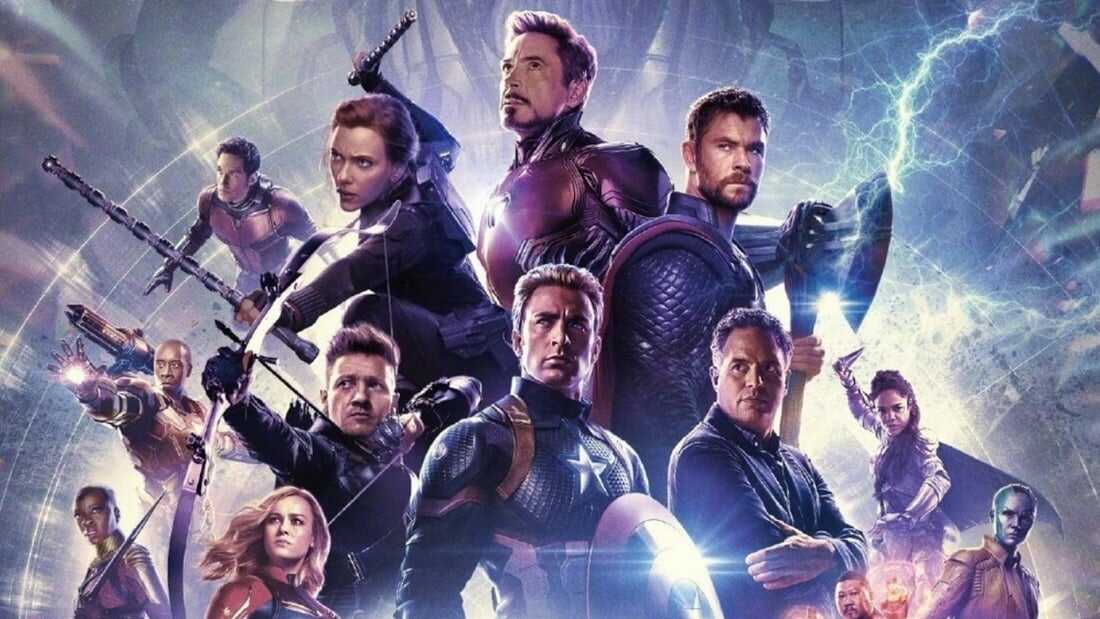 If there has been any motion picture that fans have waited for with bated breath in the bygone decade, then it is the mammoth blockbuster Avengers: Endgame.
Helmed by Anthony and Joe Russo, the film concludes the tale of Marvel superheroes in their highly anticipated battle against the Mad Titan, Thanos, who has already wiped out half of all life across the universe.
Therefore, we get to see our beloved Avengers reuniting to reinvigorate their trounced allies and restore balance as soon as possible.
Avengers: Endgame is as superheroic as a mainstream entertainer can possibly get, and every single frame in it years to be seen in 3D.
10. Spider-Man: Into The Spider-Verse (2018)
The makers of this amazing animated Spider-movie were certain about the fact that they had to pull off many remarkable tricks by relying on their spectacular visual effects.
Needless to say, its technical team made appropriate use of 3D to complement the storytelling and, in the process, push the boundaries of what animation techniques could do.
The story follows Miles Morales, who, after having gained superpowers from a spider bite, takes the onus on himself to protect the city as Spider-Man.
Soon, we catch him stumbling upon an alternate version of himself and, subsequently, getting embroiled in an epic struggle to save the multiverse.
9. Life of Pi (2012)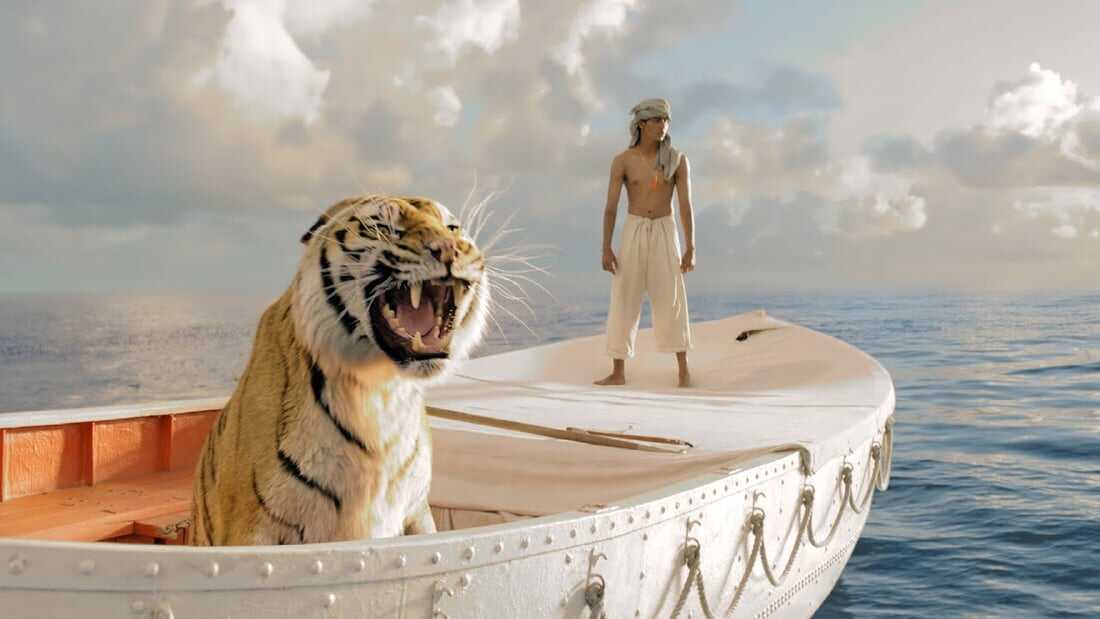 Life of Pie won director Ang Lee his second Academy Award for Best Director; therefore, showing that even the jury of the most renowned award ceremony in the world was willing to embrace 3D when done diligently.
The movie follows a young man, Pi Patel, who is forced to find a way to survive in a lifeboat that is adrift in the middle of nowhere.
While his situation is life-threatening as it is, his fight against the odds is heightened when he discovers that he is in the company of a hyena and a male Bengal tiger.
Based on Yann Martel's novel of the same name, this adventure-drama already had a magical quality to it which was only amplified by its astounding use of the 3D gimmick.
Therefore, it won't be an exaggeration to claim that watching this humane story come alive on the screen through the 3D lens was a cinematic experience worth remembering.
8. How to Train Your Dragon (2010)
There is no denying that filmmakers across the globe have tried to tailor animation to deliver a truly breathtaking 3D experience, and, unsurprisingly, How to Train Your Dragon is one of the prime examples of the same.
The plot follows a Viking, Hiccup, who must kill a dragon to mark his passage into manhood and be initiated into his tribe for good.
However, he ends up doing the exact opposite by befriending the deadly dragon Night Fury, and, thus, allowing the plot to offer much more than what its summary promises.
While its humor and heart are in the right place, this critically and commercially successful feature banks on its amazing 3D effects to tell an exciting adventure story for people of all age groups.
Needless to say, the beauty of the action sequences in the film truly comes to the fore in 3D.
7. Toy Story 3 (2010)
Often hailed as one of the best threequel movies of all time, Toy Story 3 exceeded expectations when it managed to equal its immensely successful predecessors in terms of its storytelling and overall cinematic experience.
We see a grown-up Andy leaving for college and, subsequently, his toys being mistakenly delivered to a daycare center.
Woody not only tries to persuade the other toys that they were not discarded but also leads them on a voyage back home.
While this animated feature does offer the emotion and laughs that one would expect from a Toy Story flick, it also brought the beauty of Pixar animation to life with its outstanding use of the 3D approach.
6. Hugo (2011)
Not a lot of film pundits and cine-goers would have been able to gauge that Martin Scorsese would be comfortable employing the 3D gimmick in one of his classics.
However, not only did he use the approach but he did so with Hugo, which is widely considered to be the most kid-friendly that any of his movies have ever been.
We are introduced to Hugo, who is a young orphan who loves pottering around with the station clocks. The most treasured possession in his life is his late father's automaton, and, therefore, he makes it a mission to find a key that can finally get it functioning.
While the one-shot take through the train station is a testament to the fact that Scorsese used the 3D technique meaningfully, it also goes on to underscore that Hugo was yet another project that served as a love letter by the ace filmmaker to cinema itself.
5. Blade Runner 2049 (2017)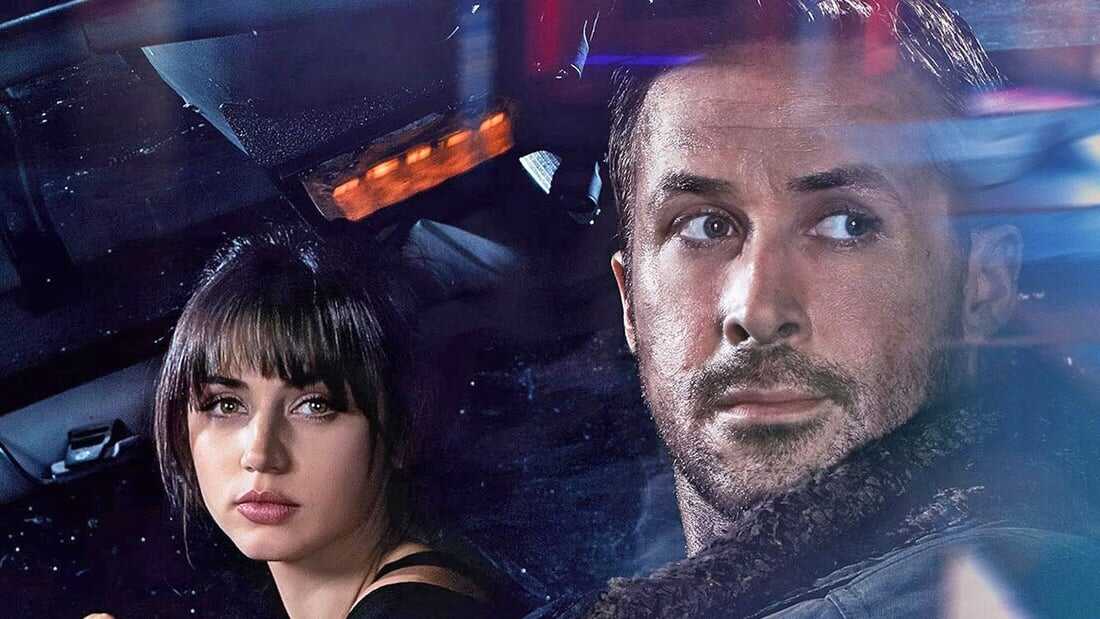 The much-anticipated sequel to the 1982 classic Blade Runner is another fine example of showcasing how to use 3D technology to make the experience better for the viewers.
A great stereoscopic movie, it tracks the journey of K; an officer with the Los Angeles Police Department who unearths a secret that has the potential to create unprecedented chaos.
Soon after, we catch him going in search of a former blade runner who has been missing for over three solid decades.
Blade Runner 2049, which picks up thirty years after the events of the first film, thrives on its potent performances, innovative special effects, and breathtaking cinematography.
4. Avengers: Infinity War (2018)
One of the biggest blockbusters in the history of motion pictures, Avengers: Infinity War was one of the most highly-anticipated 3D movies, and it more than delivered on its promise.
The story showcases The Avengers reuniting to deter Thanos from getting his hands on all the infinity stones. However, the intergalactic warlord seems to be more than prepared to go to any lengths to carry out his insane plan.
Packed with action, humor, and heart, Avengers: Infinity War was acknowledged for its ability to balance a large cast of popular characters.
It went on to amass over $2 billion at the worldwide box office.
3. The Martian (2015)
Based on the novel of the same name by Andy Weir, The Martian is a science-fiction drama that a lot many viewers loved experiencing in 3D.
The story introduces us to the very determined and resolute Mark Watney, who is stranded on the planet of Mars after his crew leaves him behind, presuming him to be dead due to a storm.
With minimum supplies and nowhere else to go, Mark struggles to keep himself alive for as long as he can.
Lauded for its realistic portrayal of Mars, this Ridley Scott directorial venture is much more than its stunning visuals.
Its thought-provoking theme about human survival is sure to make you ponder for quite some time. That said, watching this entertaining and suspenseful ride in 3D only makes the experience better.
2. Gravity (2013)
Gravity is a science fiction motion picture unlike any other. While it features only two characters, its pulse-pounding 3D experience manages to successfully transport you into outer space.
A true blue masterpiece, it tells the story of Dr. Ryan Stone, an engineer, and Matt Kowalski, an astronaut, who are hit by high-speed space debris and are, therefore, left stranded in outer space.
Director Alfonso Cuaron uses the 3D technique commendably to make the viewers believe that they were sharing this once-in-a-lifetime experience with the characters themselves.
One of the highest-grossing films of 2013, Gravity won a ton of well-deserved accolades for being a cinematic milestone.
1. Avatar (2009)
Filmmaker James Cameron is rightfully credited with ushering in a new era of 3D movie-going with the release of Avatar in 2009.
The movie did not only carry on the director's trend of ground-breaking special effects but it also, in many ways, epitomized the use of 3D in a manner that was never seen before on celluloid.
Jake, who is paraplegic, goes on to replace his twin on the Na'vi-inhabited Pandora for a corporate mission. Soon after being accepted by the natives as one of their own, he is compelled to decide where his loyalties truly lie; all while trying to prove his love to Neytiri.
Cameron helped in transforming 3D from a gimmick to a truly immersive experience, all thanks to the release of Avatar, which continues to be the highest-grossing movie in the world!
Believe us when we say that the director leaves no stone unturned to further this in the sequel as well.