»
Top 47 Most Popular INFP Celebrities [2023]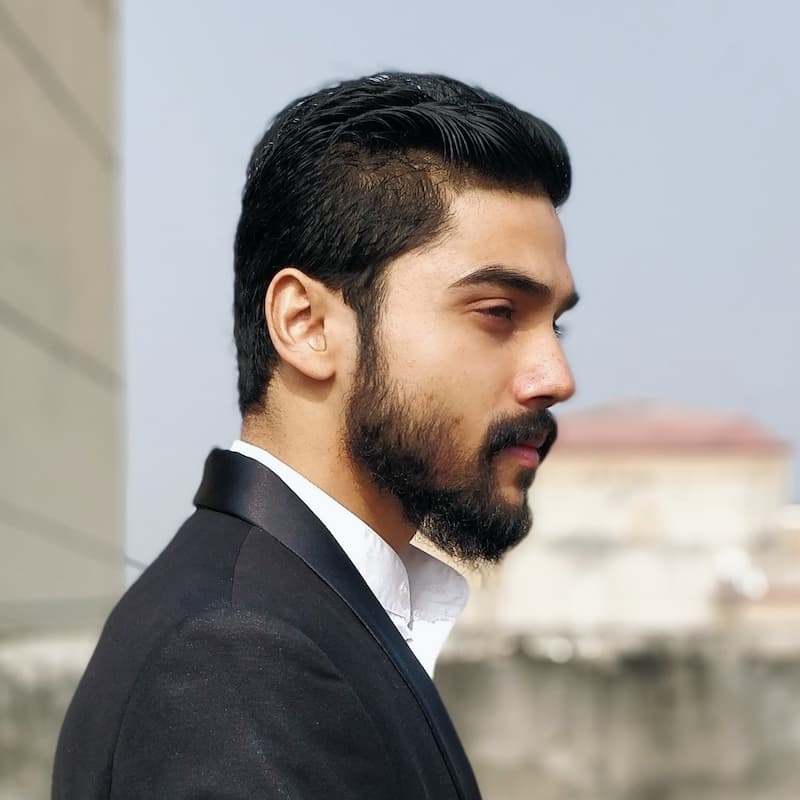 Shivam-Updated Feb 28, 2023
---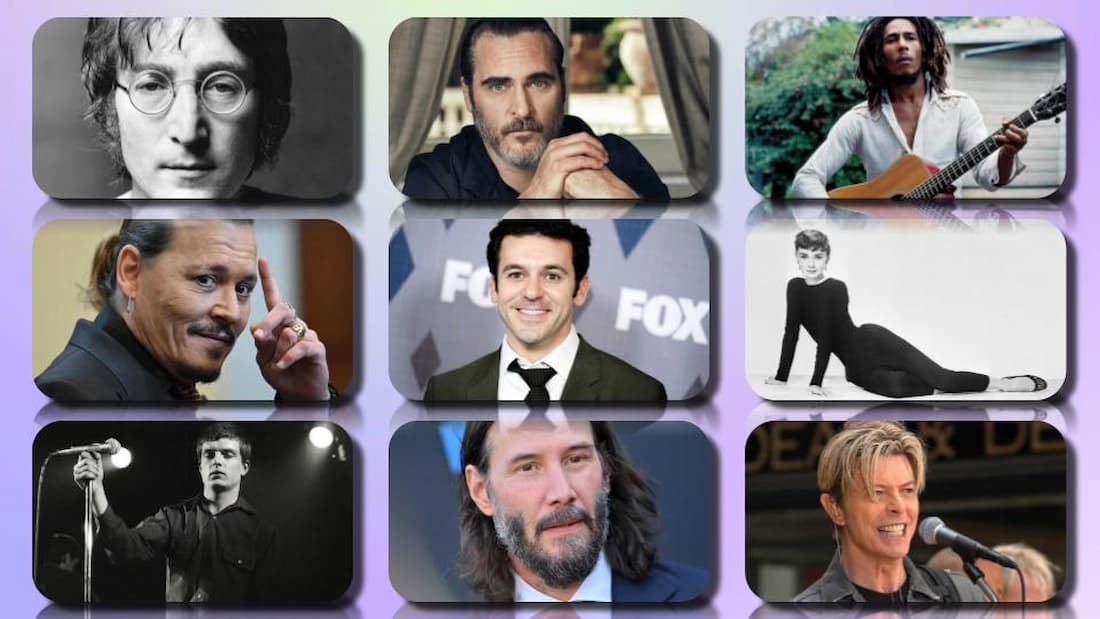 Some of the most caring, nurturing, and emotionally rich people across the globe happen to embody the INFP personality type. Since such individuals wish to see the world the way they want it to be, they can be a tad difficult to spot.
Often an idealist, they come across as incredibly reserved and modest when they cease to find a way to express themselves. That said, there are two sides to an INFP person.
While they can be inventive communicators who are also duly compassionate and considerate, they can also turn out to be increasingly vulnerable and tough to please at times. Since most INFPs are introverts, they communicate better through their writing, music, art, or any other mode of communication, which may or may not be direct.
Be that as it may, what truly sets them apart from the crowd is that they are almost perfectly in tune with their values; something that makes them an original in the world of the unoriginal.
So, today, we have come up with a thorough compilation of forty-seven famous celebs who exemplify the INFP personality.
47. Florence Welch
Florence Welch is the lead vocalist and primary songwriter of the indie rock band Florence and the Machine, whose debut studio album, Lungs, topped the UK Albums Chart and won the Brit Award for Best British Album.
There is a snippet of an interview in which she has admitted to spending a lot of time in her own head. The artist considers herself an introvert and is passionate about reading and literature.
In fact, she has even held several events with her fan-run book club, Between Two Books. Welch has never really shied away from talking about her struggles with anxiety and depression, as well as with alcohol.
46. Fred Savage
Known for his role as Kevin Arnold in the American television series The Wonder Years, Fred Savage is yet another screen performer who embodies the INFP personality type. 'The Grinder' actor believes in maintaining a sense of self and confidence, and not letting himself falter either for the sake of a particular part or project, irrespective of how great it might be.
In 2017, he joined the cast of the Netflix series Friends from College and is also known to have voiced the titular protagonist in Oswald.
45. Ian Curtis
Singer and songwriter Ian Curtis was best known as the lead singer, guitarist, and lyricist of the post-punk band Joy Division. The artist explored his INFP side through his music as his songwriting was filled with imagery of loneliness, emptiness, and alienation.
However, Curtis failed to utilize his INFP traits positively. While the introverted and sensitive man managed to connect with his niche audience, he died by suicide on the eve of Joy Division's first North American tour.
44. Mary-Kate Olsen
The empathetic and creative Mary-Kate Olsen is a free spirit who tends to stay away from the spotlight and mostly keeps to herself nowadays. She and her sister Ashley's work ethic have turned them into celebrities at the New York Fashion Week.
While the sisters have successfully established themselves as businesswomen and fashion designers, they are also quite vocal about the fact that they are two distinct personalities. The INFP celebrity believes that people can have different ways of looking at the world no matter how close they are, and we wholeheartedly agree.
43. Mia Wasikowska
Mia Wasikowska first became known to a wider audience following her critically acclaimed work on the television series In Treatment. Over time, she has proven to be a creative and thoughtful actress, taking intriguing roles throughout her career.
Wasikowska, who has appeared in several independent features, gained worldwide recognition after starring as Alice in Tim Burton's Alice in Wonderland in 2010. Besides working in the movies, the INFP celebrity explores her creativity through photography in her spare time.
42. Fiona Apple
This INFP singer-songwriter is a renowned idealist who is best known for the Grammy Award-winning single "Criminal" and the Grammy-nominated studio album, Extraordinary Machine. She displays her personality's idealism by speaking her mind on topics of significance.
Add to that the fact that she demonstrates the INFP's strong sense of morality through her straightforward statements. Be that as it may, it is difficult to negate the fact that Apple is as private as an artist can be, despite being open about her struggles with anxiety.
41. Regina Spektor
Regina Spektor gained fame in New York City's independent music scenes after self-releasing her first three records. The artist is known to have a relaxed disposition, which is, of course, indicative of her introversion.
She is also dedicated to her craft and has gone on to demonstrate her creativity through her critically-acclaimed skills as a pianist and lyricist. That said, Spektor additionally embodies the idealistic nature of the INFP.
Famous for songs such as "Us" and "Samson", she has held numerous benefit concerts.
40. Dick Clark
Dick Clark was a radio and television personality, television producer, and film actor, who was best known for his work as the host of American Bandstand from 1956 to 1989.
The man was known for his enthusiasm, positive energy, and support of all musicians. As host of American Bandstand, he introduced rock and roll to many Americans, while, at the same time, giving a platform and exposure to several budding artists.
Today, Clark is remembered as an entrepreneur, a visionary, and a major force in changing pop culture.
39. Neil Diamond
American musician Neil Diamond has sold over 100 million records worldwide and has had ten No. 1 singles on the U. S. Billboard Hot 100 and Adult Contemporary charts. The artist is believed to be an INFP.
He thinks that he doesn't really have to write deep and meaningful songs to connect with his listeners. In fact, they can be light and meaningless. He believes that, while composing, a lot depends on the place he really is in his life at the given point.
The INFP in Diamond pushed him to explore his creativity by making his presence felt in the movies as well. Therefore, the man made his screen debut in the musical drama film The Jazz Singer in 1980.
38. James Taylor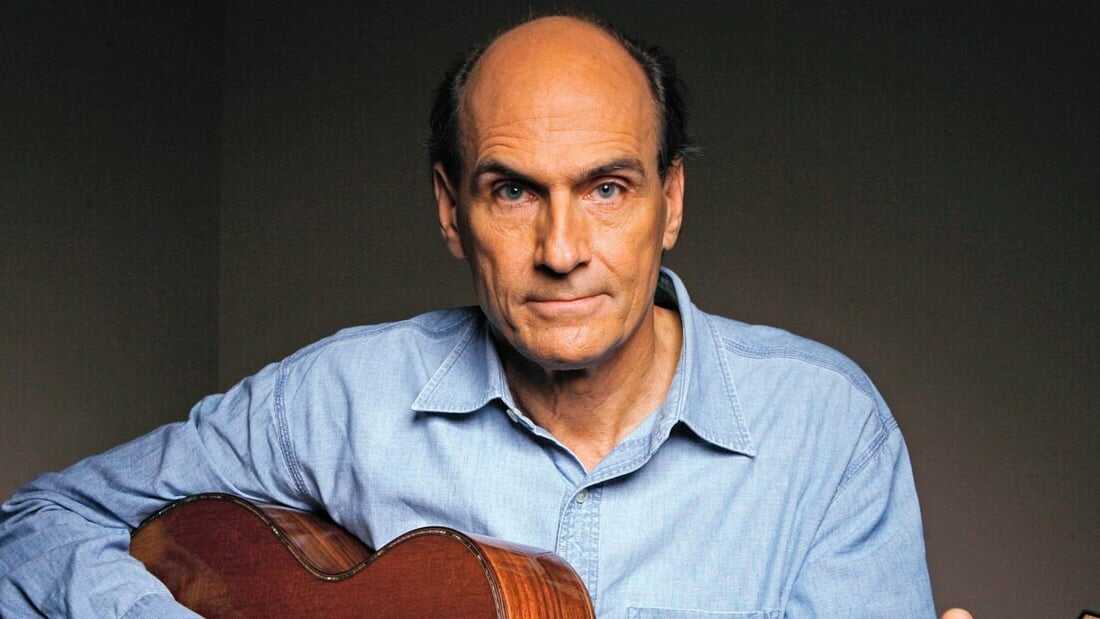 James Taylor, who achieved his breakthrough in 1970 with the No. 3 single "Fire and Rain", has two contrary INFP characteristics; one that allows him to be inquisitive, while another that brings out his shy side.
Such INFPs usually love to know what's going on and end up feeling excluded if not kept informed. However, they seldom want to be the center of attention. Known to be soft-spoken and thoughtful, Taylor has sold over 100 million records worldwide and was inducted into the Rock and Roll Hall of Fame in 2000.
37. Jim Henson
Youngsters today need to be familiar with the amazingly creative Jim Henson. The American puppeteer and filmmaker was the mind behind The Muppets, Sesame Street, and other shows and movies.
Like a conventional INFP, his life was marked with dedication, idealism, and creativity. In fact, he was so devoted to the Muppets that he didn't seek treatment for the bacterial infection that eventually took his life.
Not only that but he also got separated from his wife because work didn't allow him to be around as much. Needless to say, Henson was a brave INFP who loved to make people smile; something that was more than evident by his desire to entertain adults and children with his beloved puppets.
36. Hugh Laurie
Hugh Laurie is an actor, comedian, writer, and musician, who gave hints of being an INFP when he referred to himself as a "fragile flower." The man rose to prominence for his work as one half of the comedy double act Fry and Laurie with Stephen Fry.
Laurie is apparently a deeply emotional person who not only feels things profoundly but also takes them personally. Also, he is an avid reader of the writings of P. G. Wodehouse.
35. Victoria Pedretti
Recognized as one of the "scream queens" today, Victoria Pedretti is an INFP who is known for her portrayals of disturbed, villainous characters. A relaxed and thoughtful individual, she rose to prominence for her work in the Netflix anthology series The Haunting.
She is said to be motivated by her values and, like most INFPs, is passionate about her professional journey. A self-proclaimed 'hopeless romantic', Pedretti will be seen trying her best to highlight issues she feels strongly about through her character projections; shades of which can be seen already.
Even though she has starred in one of Netflix's top shows, You, she still keeps herself well out of the public eye.
34. Chloë Sevigny
Known for her work in independent motion pictures, often appearing in controversial or experimental features, Chloë Sevigny is an INFP. You will seldom find her hogging the limelight. This is not because the cameras don't wish to pursue her but because she has a unique style and doesn't believe in being the centre of attention.
An introvert by nature, Sevigny's creative approach to acting is only a testament to her being an INFP.
33. Lisa Kudrow
Lisa Kudrow rose to international fame after playing the part of Phoebe Buffay in the immensely popular American television sitcom Friends. Since she is known to be a creative, kind and affectionate individual, she qualifies as a true-blue INFP.
The actress has gone on to make her presence felt in feature films such as Romy and Michele's High School Reunion, The Opposite of Sex, and Kabluey, to mention a few.
32. Jennifer Jason Leigh
Jennifer Jason Leigh began her career on television during the 1970s before making her film breakthrough as Stacy Hamilton in Fast Times at Ridgemont High. The actress has described herself as shy, introverted, and averse to Hollywood publicity and scandal.
It is not surprising then that she identifies herself as an INFP. "The Hateful Eight" star has always been of the opinion that we really do choose our existence in a way.
31. Donna Reed
Best known for her character projection in the beloved drama film It's a Wonderful Life, Donna Reed is often listed as an INFP. The actress believed that one must use their head to handle themselves.
However, when it came to handling others, she thought that it had to be done by heart. Reed, who won the Academy Award for Best Supporting Actress for Fred Zinnemann's war drama film From Here to Eternity, was always known to be helpful and thoughtful as an individual.
30. David Lynch
There is no denying that acclaimed filmmaker David Lynch has trusted his vision to create one-of-a-kind motion pictures over the years. In fact, it would be fair to assert that his projects are deeply personal and are an attempt to express himself and his inner life on celluloid.
The director is artistic and has been heard speaking of the benefits of transcendental meditation. Lynch and his films both express and explore the INFP's need for deep and meaningful connections, as well as their desire to perceive and create a world in which they can live.
29. Mister Rogers
Fred McFeely Rogers, better known as Mister Rogers, was a television presenter and celebrity INFP famous for his popular preschool TV series, Mr Roger's Neighborhood. A stereotypical INFP, he was a calm and easy-going man who held the belief that the world can change for the better.
He was known for his ability to talk to children and believed in gently addressing issues. Needless to say, these are strong indicators of being an INFP. One of the most successful television presenters of all time, he earned over forty honorary degrees, the Presidential Medal of Freedom, a lifetime achievement Emmy, and induction into the Television Hall of Fame in 1999.
28. Björk
Noted for her distinct three-octave vocal range, Björk began her music career at the age of 11 and gained international recognition as the lead singer of the alternative rock band the Sugarcubes, by the age of 21.
Even though she is best known for her eccentric persona, she, like most INFPs, leads a quiet life and comes across as very shy in person. Not a lot many people are aware of this but the artist has an undeniable air of vulnerability about her.
Reserved and introverted as she may be, Bjork stands out among INFP types as an audacious artist and daring fashionista.
27. George Lucas
This American movie director and famous INFP is best known for creating the Star Wars and Indiana Jones movie franchises. Lucas, who fits the definition of an INFP perfectly, is a creative man who has always been known for his dedication to his craft.
He sure does enjoy making movies that bring joy and excitement to others. You'd be surprised to learn that the quiet and soft-spoken man is one of history's most financially successful filmmakers and has been nominated for four Academy Awards.
Exhibiting his magnanimous INFP traits, Lucas has pledged to donate half of his wealth to charitable causes as part of The Giving Pledge.
26. Stephen Colbert
American comedian and celebrity INFP Stephen Colbert is best known for being the host of The Colbert Report and The Late Show with Stephen Colbert. An idealist by nature, he demonstrates several unmistakable INFP traits, such as adaptability, vision, and a reserved, quiet nature off-screen.
While there is no denying that the man is idealistic, he is also someone who attempts to brighten people's day with his sense of humour, which is not really rare for a typical INFP.
Reserved as he may be off camera, Colbert is an incredibly friendly man who conducts himself calmly in the real world.
25. Nina Simone
Nina Simone was an American singer-songwriter, civil rights activist, and an INFP celebrity, who was known for her reticent personality. She was a reserved and shy woman when not on the stage much like other popular INFPs who have made it to our story.
The artist believed in making the world better and was a vocal civil rights activist. Simone, who dedicated her life to being the voice of change, was a pioneer whose dedication to music led to numerous accolades.
The INFP celebrity was married twice, but the marriages, unfortunately, were neither healthy nor long-lasting.
24. Sia
Those who have followed Sia's career for a long time would know that she is perhaps an introvert and that she prefers to cover her face during her performances to not break her concentration.
Highly creative and individualistic, she cares about doing good in the world and is a passionate advocate for others, making her as INFP as they come. Some INFPs are also known for being a tad idealistic and Sia is no different.
We say so because the talented artist seems to have always used her platform to make a difference. We can surely vouch for that as she has spoken out on issues of mental health, addiction, and abuse from time to time.
23. Morrissey
Those who have known this INFP celebrity personally can vouch for the fact that not a lot of musicians have a stronger sense of their artistry than Morrissey does of his.
A bonafide and individualistic INFP, he pretty much does what he believes in at all costs and often uses his music to criticize the wrongs of the impassive world. While his music is full of recurring themes of emotional isolation, self-deprecating and dark humour, Morrissey also has that typical INFP air of mystery about him.
22. Mia Farrow
Mia Farrow first grabbed eyeballs for her role as Allison MacKenzie in the television soap opera Peyton Place. An artistic and imaginative individual, she gained further recognition for her subsequent short-lived marriage to Frank Sinatra.
Known to be a very giving person, she spent part of 1968 living at the ashram of Maharishi Mahesh Yogi in Rishikesh, Uttarakhand, India, studying Transcendental Meditation. Farrow's character projection of Rosemary in Roman Polanski's Rosemary's Baby saw her nominated for a BAFTA Award and a Golden Globe Award for Best Actress, respectively.
The INFP celebrity became a UNICEF Goodwill Ambassador in 2000 and has been a vocal advocate for human and children's rights in Africa.
21. Anna Paquin
The 'American Underdog' star is an INFP who seems to have a strong sense of right and wrong, and, therefore, fights and firmly stands for what she believes in. A vocal advocate for the LGBTQ+ community, she has been a strong role model for INFPs everywhere.
She came out as bisexual in a public service announcement and is quite aware of the intricacies of coming out in a world marred by stereotypes. Also an incredibly gifted actress, Paquin has starred in some of the most popular movies and TV shows of all time, including Jane Eyre, the X-Men franchise, True Blood, and The Piano.
20. John Mayer
John Mayer is one of those INFPs who longs to experience all of life. Since freedom is the key to his personality, it's not in the least bit surprising that he loves to travel, adventure, and meet new people from time to time.
In the life of this acclaimed American singer/songwriter, change has always been a constant, which is perhaps why the man likes to be involved in several things at the same time, albeit not at the cost of being tied down to one of them.
All thanks to his friendly and inspiring INFP personality, Mayer is able to make friends easily and attracts people from all walks of life.
19. Jim Morrison
Known for his wild personality, poetic lyrics, distinctive voice, and unpredictable and erratic stage performances, Jim Morrison was a notable INFP and the lead singer of The Doors. The creative musician was in touch with his emotions and was introspectively thoughtful.
Unfortunately, several of his INFP traits manifested in negative ways. His experimental approach to life didn't only transform him into a cult figure over time but it also pushed him away from his family and often landed him in trouble.
Morrison was ranked 47th in a Rolling Stone list of "The 100 Greatest Singers of All Time."
18. Timothée Chalamet
Timothée Chalamet's most memorable character projection so far is that of Elio in Call Me by Your Name. Just like the character that he portrayed, the young star seems to have a lot many layers to his personality.
Most genuine INFPs are known for their deep understanding of emotions and their ability to connect with others, and the actor fits the bill. While he may not yet have years of experience in the field, he certainly does believe in embodying everything that his characters are about.
The captivating Chalamet never hesitates in taking on different personas for his roles and bringing his own vulnerability to them. Also, he seems to be on a mission to show that "wearing your heart on your sleeve is O.K."
17. Andrew Garfield
One of the most promising actors working in the motion picture industry today, Andrew Garfield is a sensitive man who has tried his best to deal with his emotions over time.
Even though he is often misunderstood by others due to his unique personality characteristics, it does not make him any less empathetic as an individual. In fact, he loves people and tries to see the best in everyone.
Garfield is an open-minded and non-judgmental person who acknowledges that different paths of life work for different people. While he can be seen customarily giving interviews about his work, he prefers not to talk about details of his private life.
16. Jude Law
Jude Law is an award-winning British actor who is a perfect INFP. The "Enemy at the Gates" star may have participated in several critically acclaimed projects, but he has seldom shown an interest in being famous or a celebrity.
Named a knight of the Order of Arts and Letters by the French government, he prefers to have a low-key profile and lifestyle. Be that as it may, there is no denying that he is a very compassionate person who seeks to be of service to others.
Law represents his INFP personality through his philanthropy.
15. Winona Ryder
Make way for the conscientious, passionate, and intelligent Winona Ryder, who rose to prominence in the 1990s. The actor seems to have a strong sense of justice and is, therefore, always rooting for the underdog.
The "Edward Scissorhands" star is tipped to be loyal and supportive of her friends and family. While she can always be ready to lend a listening ear to her dear ones, she is also a creative thinker who sees the world in her own unique way.
This could also be because she has seen her fair share of ups and downs. A perfect example of a slightly mysterious INFP personality type, Ryder has gone on to play almost every character that a girl would have wished to be in her real life during the '90s.
14. Tim Burton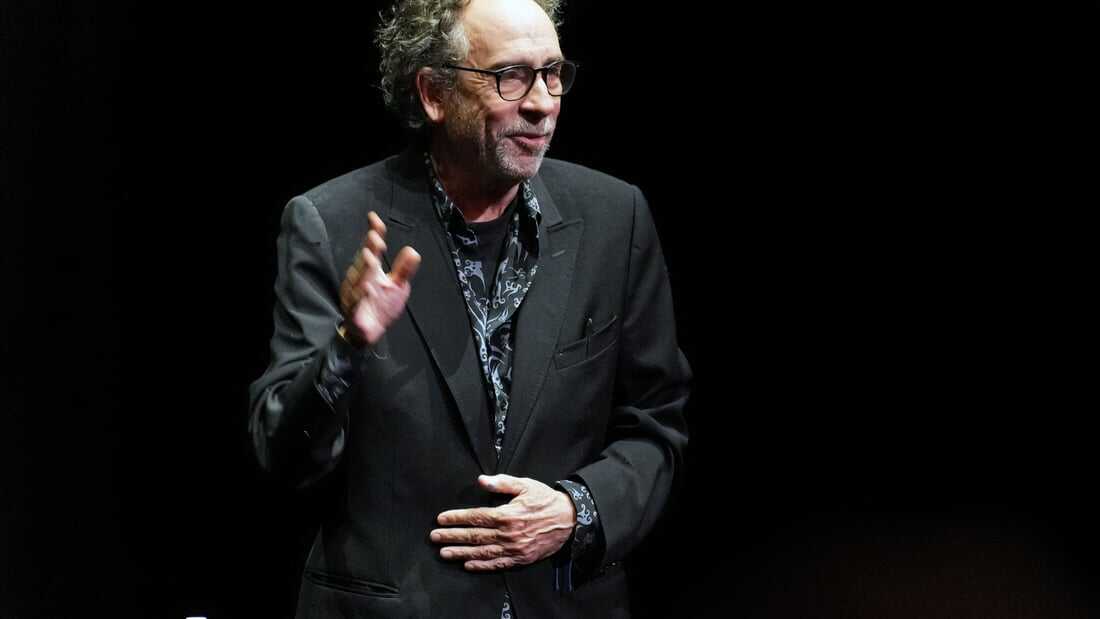 One of the most acclaimed filmmakers of our generation, Tim Burton has a strong moral compass and often brings his unique perspective to his motion pictures. Staying true to his INFP traits, the filmmaker has a vivid imagination and a knack for creating fairytales that resonate with most of his ardent viewers.
He is known for exploring the dark side of human nature by telling stories about quirky, offbeat characters who tend to be outcasts. INFPs are recognized for their deep understanding of human emotions, and Burton uses his creative skills to demonstrate the same.
Not only does he use darkness and shadows to create a sense of suspense and mystery but he also adds a tremendous amount of depth to his distinct characters.
13. Nicolas Cage
Actor and film producer Nicolas Cage has been a recipient of various accolades and the star of numerous critically and commercially acclaimed motion pictures. A deep thinker and a highly imaginative person, he is of the opinion that he has always been in his own head; so much so that he takes everything that is said about him rather personally.
Cage embodies the INFP personality type perfectly, which allows him to bring an experimental attitude to life. The man is also open to playing complex characters like the ones in features such as Joe and Pig.
Like most INFPs, he feels a strong need to pursue a life path that is meaningful to him.
12. Kurt Cobain
Kurt Cobain's lyrics are a testament to the fact that he felt things deeply and was quite in tune with his emotions, which, of course, translated into his songwriting. It's been said that the highly creative artist was incredibly sensitive to the world around him.
Cobain was an INFP who was known for his ability to express his emotions through his work. It is not surprising then that he went on to create art that was both beautiful and powerful in equal measure.
11. Alicia Keys
The wonderfully talented Alicia Keys is a singer and piano player whose song lyrics reveal much about her INFP personality. The artist has a strong desire to stay true to herself and puts great value on it.
Since music has been her passion for life, she is often seen avoiding anything that could potentially jeopardize that. One reason for the same could be that, like most musicians, she uses her sound to express her innermost thoughts and feelings.
A warm and compassionate person at heart, Keys is also very creative and expressive. Also, it wouldn't be an exaggeration to assert that she is the kind of person who is always searching for meaning and purpose in her life.
Therefore, she allows her deep thinking to guide her on most occasions, or at least we feel so.
10. Keanu Reeves
The incredibly good-looking and talented Keanu Reeves is one of the most kind-hearted and empathetic actors in Hollywood today. The man has a strong sense of right and wrong and has won the hearts of his admirers by demonstrating humility in his day-to-day life.
Also recognized as "John Wick" to millennials the world over, he is known to have donated to children's hospitals. Add to that the fact that Reeves believes in respecting females' boundaries in photos and is as gentlemanly as a man should be in the real world.
Needless to say, this emotional and, yet, strong INFP celebrity is an all-around great person.
9. Joaquin Phoenix
The phenomenal Joaquin Phoenix went on to exhibit his INFP traits with his outstanding portrayal of Joker in 2019. The character and the actor are both INFP; the outcome, therefore, had to bear fruit.
Like a true INFP, the star values his freedom and has a strong sense of right or wrong. While he is incredibly empathetic and compassionate and is often seen playing complex characters, he can also come off as stern at times.
Now in his late 40s, Phoenix is an animal activist and has been a vegan since he was 3 years old.
8. Robert Pattinson
For a long time now, Robert Pattinson has been recognized as an actor who doesn't compromise his values for personal gain. A principled individual, he lives in his head and does so solely because he wants to.
People may expect whatever they want from him but "The Batman" star enjoys being alone. However, that doesn't let him be any less creative or compassionate in person. Like most INFPs put there, Pattinson is also drawn to the arts and is someone who stands up for what he believes in.
A competent and famous screen performer, he values his individuality more than anything else, which is quite typical for INFPs involved with the arts.
7. Bob Marley
This Jamaican musician and songwriter was brilliantly creative, talented, and artistic. However, what makes him relevant in popular culture even today is the fact that he was a thoughtful person who was driven by his desire to spread a message of positivity, happiness, and love in the world.
Since INFPs are often drawn to careers in the arts or social causes and are true-blue idealists, they feel like they can make a positive difference. Some like Marley happen to be advocates of peace and spirituality as well.
Today, his music continues to inspire people across the globe and his message continues to stand the test of time despite the constantly changing socio-political scenario.
6. Heath Ledger
A lot many people would agree that Heath Ledger was an INFP. The man had a unique ability to translate his emotions and depth to his on-screen characters, and that is precisely why his portrayal of Joker proved to be a game-changer for the cinematic universe.
An INFP paradox is that they can be as intense as individuals as they are easy-going, and the beloved Australian actor was no exception. Ledger would prepare for his acting roles in an unrivalled way by using method acting to delve deeper into the character he was portraying, with the sole aim to do full justice to it while facing the camera.
5. David Bowie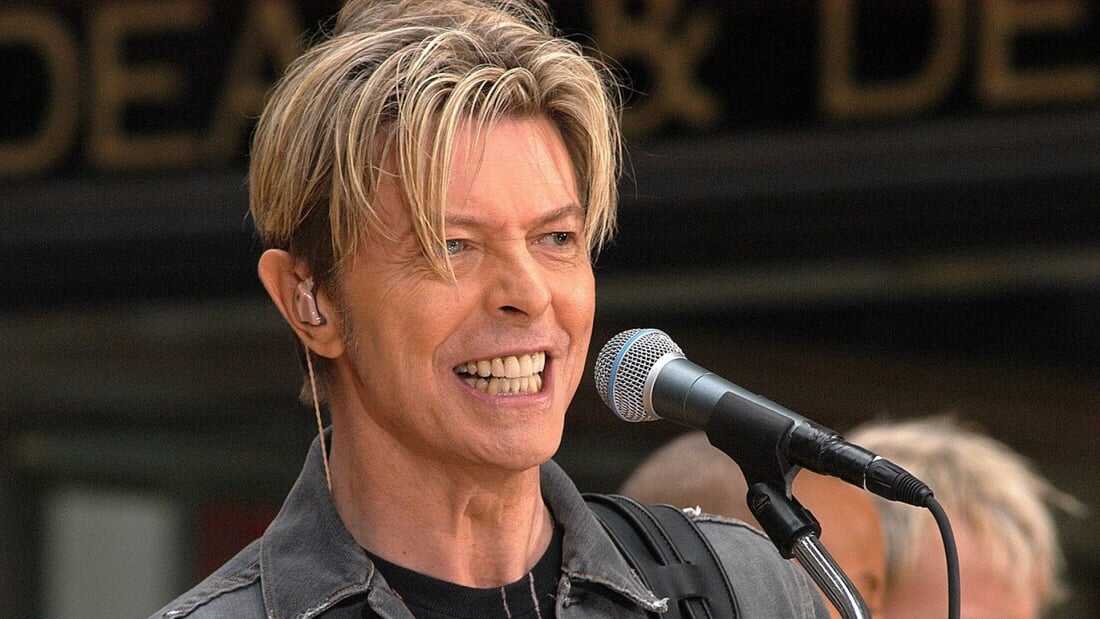 David Bowie, one of the best singers and songwriters of all time, was often described as enigmatic and a tad unpredictable. Even though his personality was shrouded in mystery, the man was very creative in his music videos.
In fact, many of his fans believe that he used to metaphorically express himself through his compositions. He was an artist who not only pushed boundaries but also inspired others to be their true selves, no matter how cumbersome the circumstances.
Needless to mention, like most INFPs, he also saw the world differently than others, and that is precisely what made him an iconic personality to study. Bowie also had a dry sense of humour and played to his audience very well.
4. John Lennon
John Lennon was a talented singer and songwriter who was a strong advocate for peace. A creative and imaginative individual, his work was characterized by the rebellious nature and acerbic wit of his music.
While many of his contemporaries looked up to him at the time, his songwriting partnership with Paul McCartney remains the most successful in history. A true-blue INFP, John's songs were adopted as anthems by the anti-war movement and the larger counterculture of the 1960s.
The globally renowned artist lives through his legacy.
3. Audrey Hepburn
Audrey Hepburn, one of Hollywood's most famous and beloved actresses of all time, was the kind of person who would go out of her way to help others. The kind-hearted screen performer is known to have valued self-improvement over and above anything else.
Often considered to be reserved and a tad enigmatic, she was always interested in personal growth and wished to use stardom to try to make the world a better place.
Audrey, who was an advocate for many different causes, including children's rights, was truly one of the most gentle and compassionate actors you could ever chance upon. The 'Charade' star went on to confess on several occasions that she was an introvert who loved to keep to herself.
2. Johnny Depp
Johnny Depp is a popular INFP who is usually able to channel the emotions and feelings of the characters he portrays on screen. However, despite the years of fame and controversies, he still prefers to be private and keep to himself.
Known for his offbeat, quirky roles, the man comes across as both charming and roguish; pretty much like Captain Jack Sparrow from the Pirates of the Caribbean movies. Needless to say, his INFP personality type helps him to connect with his characters on a deep level.
Depp, like most INFPs, is also attracted to arts, and, therefore, serves as a guitarist and part of the band Hollywood Vampires.
1. Marlon Brando
Throughout his film career, Hollywood legend Marlon Brando was known to be a complex, brooding, and temperamental individual, who, at the same time, was quite childlike in his vulnerability. The actor believed in being himself, even if he had to hit his head against a brick wall to do so.
In fact, exhibiting traits of a typical INFP, he was so idealistic and firm about his opinions that he, "very regretfully", refused to accept the Academy Award for Best Actor.
This was because he was protesting Hollywood's portrayal of Native Americans in film. Just like his portrayal of Don Vito Corleone in The Godfather, he was very kind and playful, especially in the presence of children.