»
Top 50 Most Popular B-list Celebrities [2023]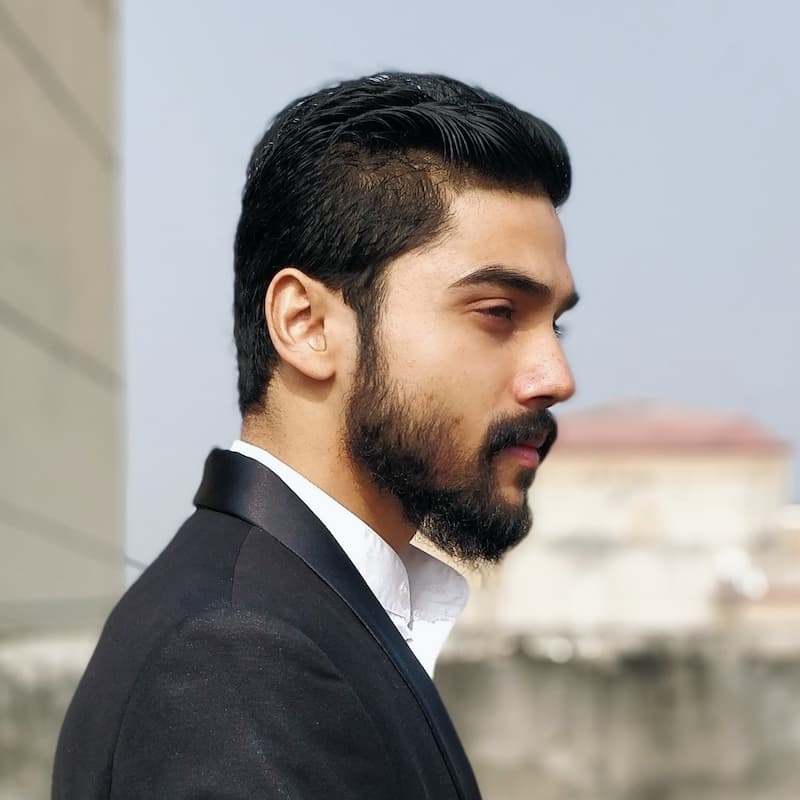 Shivam-Updated June 14, 2023
---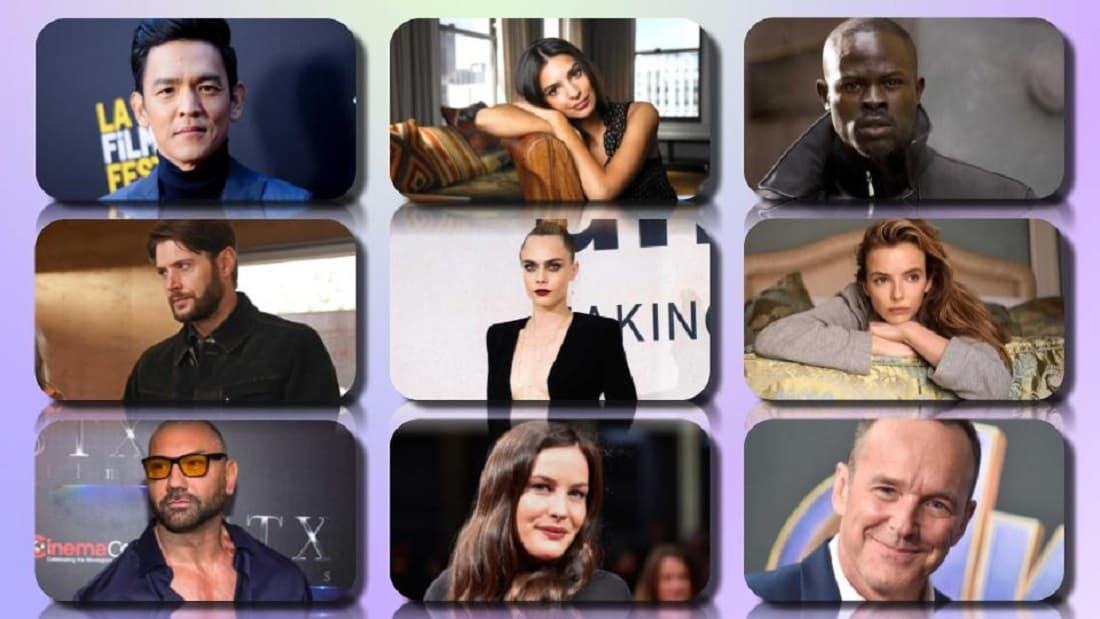 A B-list actor is someone who commands a decent following and whose presence in motion pictures can at least guarantee a certain number of ticket sales.
However, these celebrities have to go a long way before they can establish themselves as bonafide stars in the world of entertainment. As much as some of them feel that they are the be-all and end-all, they must be duly aware of the fact that not every entertainer can be an A-lister.
Therefore, a vast majority of working actors today are placed on the B-list. It is true that several A-listers, who may have had more experience than most B-listers, are prioritized over the others in Hollywood today.
But, that doesn't necessarily mean that performers who are a part of the latter group aren't competent enough to make it to the former.
In fact, most of the actors in the B-list are people whose careers have only just begun or have had limited success in the recent past.
While they may have starred in a hit film or a successful television show, they might not have been able to capitalize on that.
That said, there are many celebrities on the B-list who warrant a shot at becoming an A-lister. Therefore, to bring this talented lot to light for our readers, we have come up with a rather informative piece today.
50. Emily Ratajkowski
Model and sometime actress Emily Ratajkowski is a popular celebrity who first gained recognition as a child actor on the Nickelodeon series iCarly.
After having crossed over into modeling, she appeared in several music videos; a decision that only helped her put herself on the map.
While Ratajkowski has modeled for numerous top brands, she has been glimpsed in a few motion pictures as well.
Not many would be familiar with the fact that she is also a fierce feminist who has written a book called Body, which comprises essays about sexuality and being a woman in the world today.
49. Cara Delevingne
Besides being a supermodel, Cara Delevingne is an actor and singer who signed up with Storm Management right after leaving school in 2009. She won Model of the Year at the British Fashion Awards in both 2012 and 2014.
Delevingne gave her professional acting career a kick-start by playing a minor role in 2012's Anna Karenina. She rose to prominence following the release of Paper Town and Suicide Squad.
As of today, she has managed to hold her own among the list of B-list celebrities. Aside from being one of the highest-paid models, she also made it to The Sunday Times Magazine's "100 Makers of the 21st Century" list of influential British people.
48. Natalie Dormer
A recipient of an Empire Award, the stunning Natalie Dormer is one of the most reasonable additions to our list.
Irrespective of the competent a performer that she is, The Forest actor has not yet been able to make it to the coveted A-list of stars.
However, she has been seen delivering splendid performances in shows such as Game of Thrones, The Tudors, and Elementary.
Dormer also played the role of Cressida in the last two installments of the much successful The Hunger Games franchise.
47. Maisie Williams
Who doesn't remember the beloved Arya Stark from Game of Thrones? While the epic medieval fantasy television series fetched the actress critical praise and accolades, it didn't really do much to bolster her film career; at least not so far.
That said, the young actress can be seen making her presence felt in movies and television shows such as The Falling, Doctor Who, iBoy, and Pistol.
Also an internet entrepreneur, Williams is known to have duly participated in protests against dolphin hunts. She has also co-developed and launched a multi-media networking app named Daisie.
46. Walton Goggins
Looks like Walton Goggins has been forever typecast to play the second fiddle to Hollywood's leading men. The actor, who has starred in a number of television series, has delivered some commendable performances throughout his career.
While the captivating performer had star turns in The Shield, Justified, Vice Principals, and Sons of Anarchy, he made a splash on the big screen as well by appearing in credits such as Predators, Django Unchained, and The Hateful Eight.
For his performance in Justified, Goggins was nominated for the Primetime Emmy Award for Outstanding Supporting Actor in a Drama Series.
45. Jenna Fischer
Just like Emilia Clarke and Cobie Smulders are forever going to be remembered for Game of Thrones and How I Met Your Mother, Jenna Fischer may never overcome forever being associated with The Office.
The American actress made her mark by portraying Pam efficiently in the acclaimed show. While she has gone on to participate in a few feature films and television shows, the viewers are mostly seen acknowledging her as "Pam from The Office."
While it may irk some actors, Jenna has embraced the inevitable and has, in fact, started a rather successful podcast, Office Ladies, with fellow The Office star Angela Kinsey in 2021.
44. Liv Tyler
The soft-spoken Liv Tyler rose to prominence after playing significant roles in action adventures such as Armageddon and the Lord of the Rings trilogy.
The actress commenced her modelling career at the age of 14 and decided to shift her entire focus to acting soon after. She made her much-awaited feature film debut in 1994's Silent Fall.
Tyler is also a singer who has served as a UNICEF Goodwill Ambassador for the United States since 2003.
Even though her motion picture career has appeared lacklustre in the recent past, one cannot deny the fact that the actress earned critical acclaim for her performances in films and television shows such as Heavy, Empire Records, and The Leftovers.
43. Clark Gregg
Writer, director, and actor Clark Gregg has made his presence felt in the movie world in more ways than one.
Not only has he written screenplays for titles such as What Lies Beneath and Choke but he has also played the popular role of S.H.I.E.L.D. agent Phil Coulson in the 2008 blockbuster Iron Man and its sequel.
While his continued success on Agents of S.H.I.E.L.D. has managed to fetch him more work on television, we cannot state the same for his film career at present.
This is primarily because some of his small-budget features have failed to find recognition among the masses. However, Gregg's appearances in series such as The West Wing and What If...? have put him in a comfortable spot professionally.
42. Nikolaj Coster-Waldau
The effortlessly charming Nikolaj Coster-Waldau may have shot to fame while portraying Jaime Lannister in Game of Thrones, but that's probably the only character he is known for.
The actor graduated from the Danish National School of Performing Arts in Copenhagen in 1993 and has been seen participating in features such as Black Hawk Down and Shot Caller.
The New Amsterdam star is a UNDP Goodwill Ambassador who does his bit of drawing public attention to critical social issues such as gender equality and climate change.
While we'll always remember and recognize Nikolaj for his magnificent performance in GOT, we must also take a good few hours to sit through some of his critically acclaimed films.
41. Chloë Grace Moretz
At less than 30 years old, Chloë Grace Moretz has amassed a ton of experience as a mainstream screen actor.
While she has already participated in over 70 films and television shows, she also has the PR-buffed poise of a seasoned A-lister.
Irrespective of the amount of time that she has spent facing the camera, it is now almost certain that the Hugo actor might forever be associated with the B-list. That said, Chloë seems to be super comfortable with her space at the moment.
A recipient of four MTV Movie & TV Awards, two People's Choice Awards, two Saturn Awards, and two Young Artist Awards, the young and energetic performer has re-assessed her choice of roles in recent years.
40. Judy Greer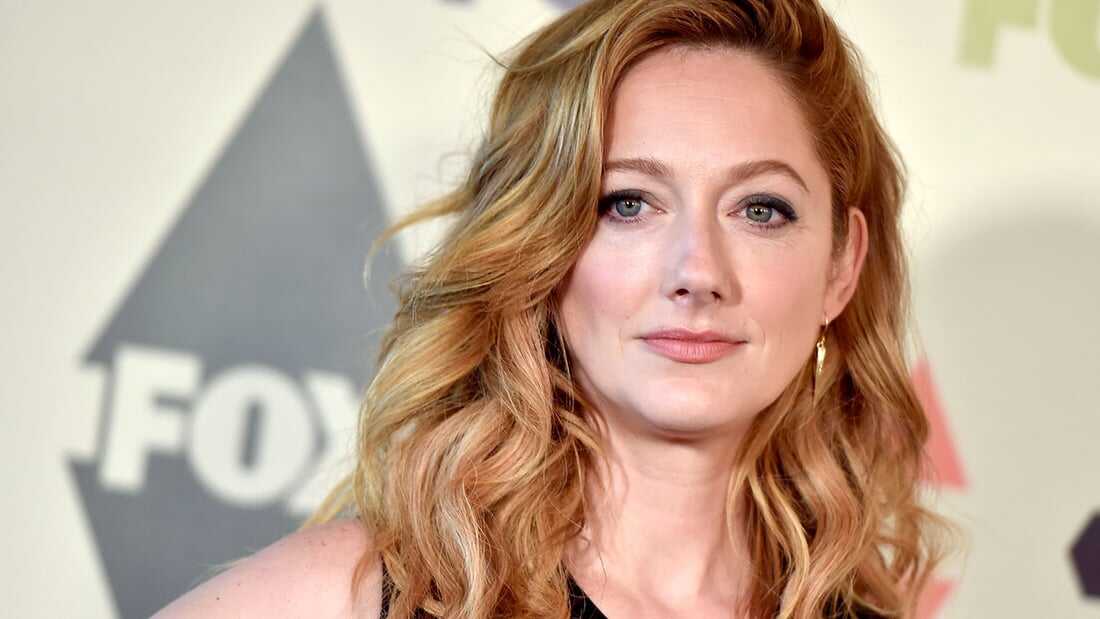 Primarily known as a character actress, Judy Greer is a dependable performer who has charmed the audience with her likeable presence in a variety of films.
The actress first gained recognition after playing a part in features such as Jawbreaker, What Women Want, 13 Going on 30, and Love & Other Drugs. Her versatility allowed her to explore other film genres as well.
So, if one has noticed her in comedy dramas such as Grandma and Lemon, they'd also most certainly notice her in blockbusters such as the Planet of the Apes reboot series and Jurassic World.
39. Jodie Comer
Jodie Comer began her career in an episode of The Royal Today in 2008. She has been a recipient of two British Academy Television Awards and a Primetime Emmy Award, thus far.
The actor burst onto the mainstream after having delivered potent performances in television shows such as My Mad Fat Diary, Thirteen, and Doctor Foster.
However, it was her character projection of Oksana Astankova/Villanelle in the spy thriller series Killing Eve that brought her a lot of media and fan attention, and deservingly so.
Comer can also be seen playing a part in titles such as The Last Duel and Free Guy.
38. Djimon Hounsou
This Beninese-American actor and model started his career by appearing in music videos. However, he soon shifted his focus towards cinema and debuted in the 1990s Without You I'm Nothing.
Djimon Hounsou gained recognition following the theatrical outing of Steven Spielberg's Amistad and was soon seen in tent-pole projects such as Gladiator and Blood Diamond.
The actor has been nominated for a Golden Globe Award and three Screen Actors Guild Awards. He is also known to have participated in films of both the Marvel Cinematic Universe and DC Extended Universe.
37. John Cho
Star of the Harold & Kumar franchise of motion pictures, John Cho has been a well-known B-lister for as long as one can remember.
The actor launched his career by starring in a few Asian American-centered features and rose to prominence after playing the part of Harold Lee in the Harold & Kumar series.
Even though Cho was provided the opportunity to enact Hikaru Sulu in the Star Trek rebooted film series, we prefer to remember him as the star of Searching and Columbus; two of his most acknowledged cinematic projects to date.
36. Dave Bautista
While his fellow World Wrestling Entertainment colleague Dwayne Johnson made it to the top A-list of superstars years in advance, Dave Bautista has done just about enough to be an eminent B-list celebrity so far.
The former World Heavyweight Champion is widely known for his portrayal of Drax the Destroyer in the Marvel Cinematic Universe.
While Bautista is yet to headline a big-budget Hollywood blockbuster, he has been seen making his presence felt in motion pictures such as Army of the Dead, Spectre, and Blade Runner 2049.
35. Liev Schreiber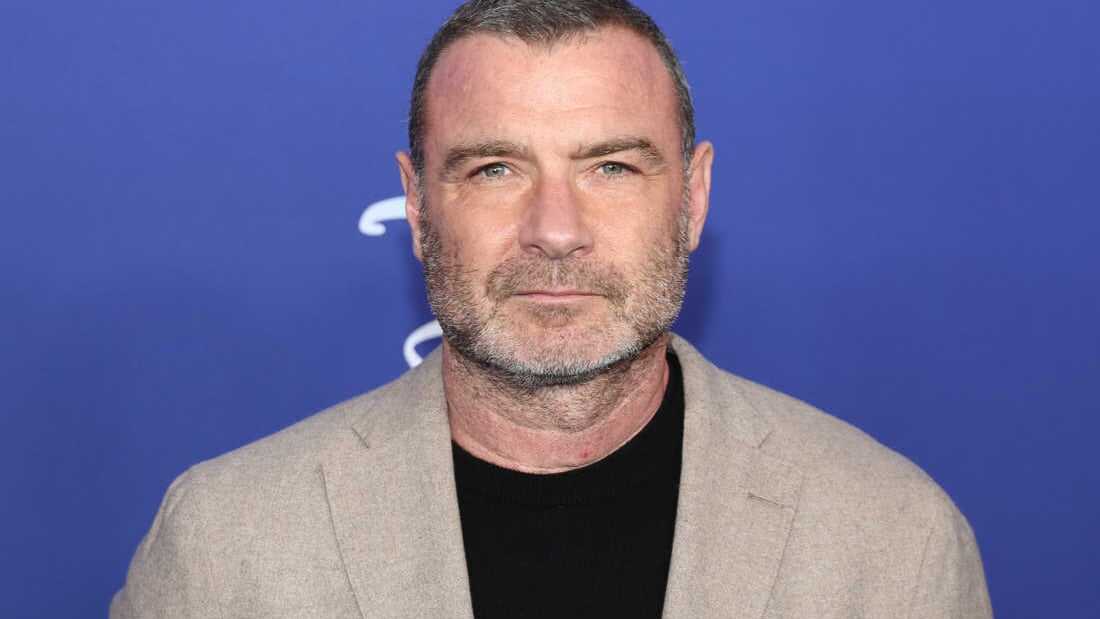 Best known for his appearance in several independent and mainstream Hollywood films, Liev Schreiber carved a niche for himself during the 1990s and early 2000s.
He got his big break after portraying the accused murderer Cotton Weary in the Scream trilogy of horror movies.
Even though the success of the features made the big studios aware of his presence, the actor continued to star in indie gems such as Walking and Talking, The Daytrippers, and Big Night.
Schreiber's performance in Ray Donovan has fetched him five Golden Globe Award nominations and three Primetime Emmy Award nominations.
The actor has also participated in well-known credits such as Pawn Sacrifice, Salt, and Spotlight.
34. Paul Bettany
While roles such as J.A.R.V.I.S. and Vision in the Marvel Cinematic Universe have kept Paul Bettany alive in the movies, the actor has gone on record to confess that a producer told him in the recent past that his career in the motion picture industry was more or less over.
However, thanks to the MCU and his character projection in Solo: A Star Wars Story, one feels like Bettany's career might just be seen rejuvenating soon.
We can corroborate the aforementioned statement by stating that the actor was nominated for the Primetime Emmy Award for Outstanding Lead Actor in a Limited or Anthology Series or Movie for his performance in the Disney+ miniseries WandaVision.
33. Gwyneth Paltrow
With motion pictures such as Shakespeare in Love and Seven in her kitty, Gwyneth Paltrow was a star on the rise during the second half of the 1990s and the early 2000s.
However, aside from her appearance alongside Johnny Depp in the critically panned Mortdecai in 2015, the actress really hasn't had much to do in the movies in over a decade now.
While she was seen playing Tony Stark's assistant and love interest in the Marvel Cinematic Universe, it didn't put her back into the spotlight in a big way.
Fortunately for Paltrow, her lifestyle brand seems to be doing really well and has perhaps turned out to be a support system of sorts for the Contagion actor.
32. Rebecca Hall
Among the most underrated actors in the world, Rebecca Hall made her debut at the tender age of 10 in the 1992 television adaptation of The Camomile Lawn.
She got her breakthrough role in Christopher Nolan's thriller film The Prestige and was soon seen playing a part in features such as Vicky Cristina Barcelona and The Town.
Today, the ineffably pretty and talented screen performer is known to have headlined critically acclaimed features such as The Gift, The Awakening, The Night House, and Christine.
31. Joel Edgerton
The supremely talented Joel Edgerton is best remembered for his portrayal of Will McGill in the first two seasons of the Australian drama series The Secret Life of Us.
Fans of the Star Wars franchise know him for playing Owen Lars in Attack of the Clones. He also reprised his role in the Disney+ series Obi-Wan Kenobi.
While Edgerton received critical acclaim for his work as both the actor and director on The Gift, he also earned a nomination for the Golden Globe Award for Best Actor in a Motion Picture for his performance in 2016's Loving.
30. John Boyega
John Boyega is an actor and producer who gained recognition in his native Britain after playing the part of Moses in the science fiction comedy film Attack the Block. Further fame followed as he featured as Finn in the popular Star Wars sequel trilogy films.
For his character projection of Leroy Logan in the anthology series Small Axe, Boyega won the Golden Globe Award for Best Supporting Actor - Series, Miniseries or Television Film and the Critics' Choice Television Award for Best Actor in a Movie/Miniseries, respectively.
The actor is known to have shown solidarity with the very significant Black Lives Matter movement.
29. Elle Fanning
The alluring Elle Fanning has been facing the camera ever since she was three years old. She portrayed the younger version of her elder sister Dakota's character in I Am Sam.
Sooner than later, she could be seen playing a role in features such as Babel, The Curious Case of Benjamin Button, and Phoebe in Wonderland.
She started to gain recognition after having appeared in Super 8; a science fiction film that earned her a Spotlight Award at the Hollywood Film Festival.
Elle found further fame after playing a significant part in We Bought a Zoo, Maleficent, Maleficent: Mistress of Evil, and The Beguiled.
For her performance in the Hulu series The Great, she received a Primetime Emmy Award for Outstanding Lead Actress in a Comedy Series nomination.
28. Evangeline Lilly
A recipient of a Screen Actors Guild Award and an MTV Movie Award, the charming Evangeline Lilly shot to fame after portraying Kate Austen in the then-popular ABC series Lost.
Soon after the show climaxed, the actress was seen playing a significant role in well-mounted feature films such as The Hurt Locker and Real Steel.
Lilly has confessed that she uses her high-profile roles to support humanitarian causes. She witnessed a major jump in her career when she was offered to play Hope van Dyne/Wasp in the Marvel Cinematic Universe a few years ago.
27. Michael Peña
Ardent fans of Hollywood must have caught sight of Michael Peña playing a significant supporting character in quite a few critically and commercially successful productions.
The talented screen performer started getting noticed after his performances in Crash and Million Dollar Baby. Soon after, he was seen participating in projects such as American Hustle, Shooter, The Martian, Fury, and Collateral Beauty, among others.
For his superb character play in End of Watch, Peña was nominated for the Independent Spirit Award for Best Supporting Male.
26. Millie Bobby Brown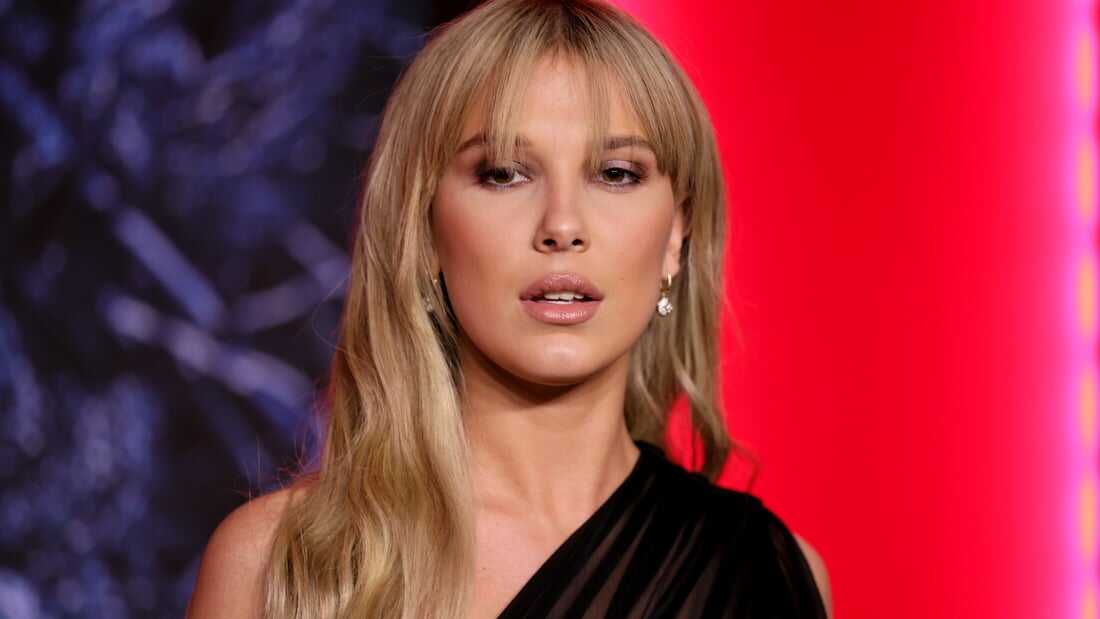 Thanks to her noteworthy screen presence and commendable performance in the smash hit series Stranger Things, Millie Bobby Brown has made her way into the list of the most popular B-list celebrities in no time.
The young and ambitious star made her feature film debut with Godzilla: King of the Monsters. She has also gone on to headline and produced the Netflix mystery film Enola Holmes and its successor.
Brown was featured in Time magazine's list of the 100 most influential people in the world in 2018. She reportedly charged $10 million to reprise her titular role in the second instalment of the Enola Holmes franchise.
25. Kit Harington
It wouldn't exactly be an exaggeration to assert that Kit Harrington has been living under the shadow of Jon Snow; the much-loved character that he played on Game of Thrones.
Even though the series won him international recognition and several awards, the same cannot be said for his career in the movies so far.
While Harington has participated in feature films such as Pompeii, Testament of Youth, and Eternals, he is yet to headline a large-scale project that might just push him towards the A-list.
Be that as it may, we are eager to see what the Gunpowder star has in store for the viewers.
24. Taron Egerton
Taron Egerton first rose to prominence after starring as Gary "Eggsy" Unwin in the action comedy film Kingsman: The Secret Service and its sequel Kingsman: The Golden Circle.
The Welsh actor was soon seen featuring in several biopics such as Testament of Youth, Eddie the Eagle, and Rocketman.
For his performance in the critically acclaimed Rocketman, he earned a well-deserved Golden Globe Award for Best Actor - Motion Picture Musical or Comedy.
In 2022, he starred playing a significant role in the crime drama limited series Black Bird.
23. Cobie Smulders
We all fell in love with Robin Scherbatsky after watching Cobie Smulders enact the character wonderfully in one of the greatest sitcoms of all time, How I Met Your Mother.
However, what is surprising to note is that Cobie's motion picture career ceased to pick up following her very successful time on the show.
While she did get an opportunity to play S.H.I.E.L.D. agent Maria Hill in notable Marvel Cinematic Universe superhero films, Smulders didn't really have much on her plate outside of MCU.
That being said, the actress was seen portraying the lead role in independent features such as Unexpected and Results.
One can also find her making her amiable presence felt in Netflix shows A Series of Unfortunate Events and Friends from College.
22. Zoë Kravitz
Actress, singer, and model Zoë Kravitz came into the spotlight after portraying Angel Salvadore in the superhero film X-Men: First Class.
While she continued her rise as a mainstream performer by starring in The Divergent Series and the Fantastic Beasts film franchise, she truly hit the ball out of the park with her performance in the live-action DC film, The Batman.
Prior to her stint on The Batman, Kravitz had earned a Screen Actors Guild Award nomination for her character play in Big Little Lies.
While she is most certainly a B-lister today, we are certain that the actor is going to get several lucrative opportunities to make it to the A-list shortly.
21. Lily James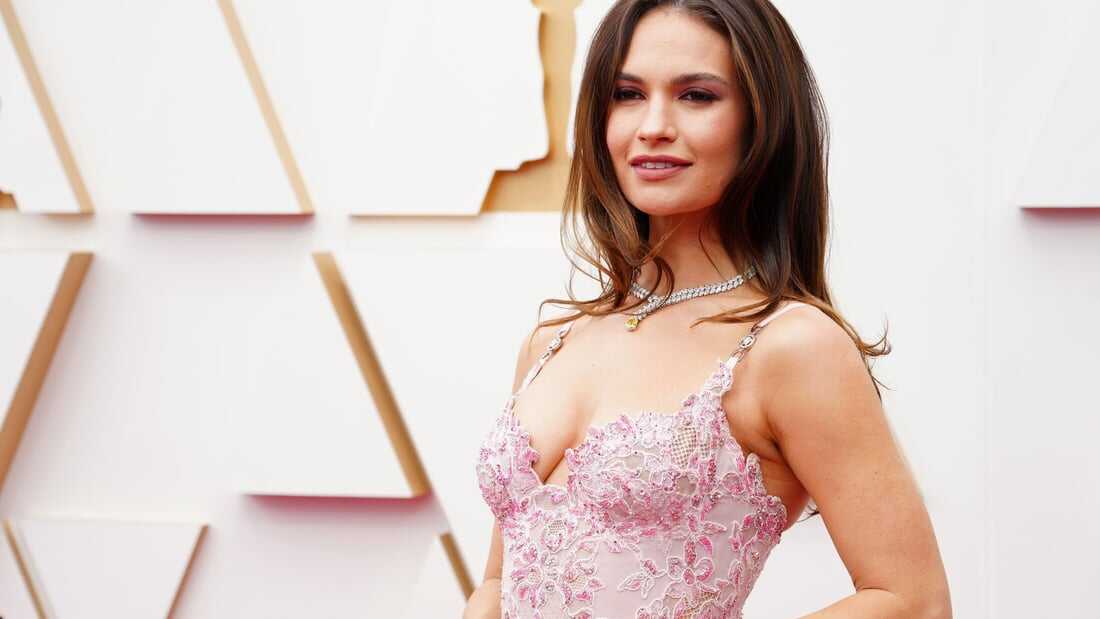 The scintillating Lily James studied acting at the Guildhall School of Music and Drama in London. She managed to grab eyeballs after having featured in the period drama series Downton Abbey.
Her breakout role came in 2015's Cinderella, following which she went on to portray Countess Natasha Rostova in the television adaptation of War & Peace.
Her performance in the biographical drama miniseries Pam & Tommy earned her an Emmy nomination for Outstanding Lead Actress in a Limited or Anthology Series or Movie in 2022.
Lily has also made her presence felt in titles such as Darkest Hour and Baby Driver.
20. Ansel Elgort
Ansel Elgort played a significant role in Edgar Wright's popular action entertainer Baby Driver. He has found himself glued to the list of B-list celebrities for several years now.
This might have little to do with his acting abilities for he has come under scrutiny after sexual harassment allegations against him surfaced in 2020.
Even though Elgort denies any sort of foul play from his side, the incident has, unfortunately, greatly impacted Elgort's time in the spotlight.
The Fault in Our Stars actor had commenced his professional acting career just a few months before graduating from high school.
19. Alexander Skarsgård
How many of you are aware of the fact that this Swedish actor started his professional acting career at the age of 7 but quit soon after he turned 13?
After having duly served in the Swedish military, the Generation Kill actor returned to acting with Zoolander.
Skarsgård rose to prominence after having portrayed vampire Eric Northman in the television series True Blood. For his believable performance in Big Little Lies, the actor won a Primetime Emmy Award, a Golden Globe Award, a Critics' Choice Television Award, and a Screen Actors Guild Award, respectively.
His 2022 release, The Northman, has fetched him universal acclaim from film pundits.
18. Rami Malek
Best known for portraying computer hacker Elliot Alderson in the television series Mr. Robot, Rami Malek is one of the most refined talents to make it to our list.
The actor shot to fame and won a number of well-deserved awards after playing the Queen lead singer Freddie Mercury in Bohemian Rhapsody. However, he is yet to be an A-list celebrity.
Included on Time magazine's list of one of the 100 most influential people in the world in 2019, Malek was the first actor of Egyptian heritage to win the Academy Award for Best Actor for his performance in Bohemian Rhapsody.
The actor can be seen playing a supporting character in television shows and motion pictures such as The War at Home, The Pacific, and the Night at the Museum trilogy.
17. Zachary Levi
It'd be safe to say that the tall and handsome Zachary Levi has started featuring in critically and commercially successful features in the recent past. Indeed, he may well be on his way to becoming an A-lister soon.
The actor found critical acclaim for starring as Chuck Bartowski in the series Chuck. However, he made headlines after playing the titular role in the superhero film Shazam!.
While Levi played the main lead Kurt in the amazing biographical sports drama American Underdog, his performance Shazam! Fury of the Gods failed to do justice to the hype surrounding the movie.
16. Jason Momoa
There is no denying that Jason Momoa's popularity has soared in the last few years. While he was acknowledged for the brief time that he spent on the sets of Game of Thrones playing the formidable Khal Drogo, he hogged all the limelight after headlining a project as successful as Aquaman.
Besides the aforementioned projects, the actor has also been seen on shows and films such as Baywatch: Hawaii, Stargate Atlantis, and Fast X.
Now, with the second instalment of the Aquaman franchise set to release soon, Momoa should be staking his claims for a place in the celebrated list of A-list celebrities without fail.
15. Adam Driver
Even though Adam Driver has featured in some critically acclaimed films already, he is yet to rise to the top ranking of Hollywood stars.
Arguably one of the finest actors of this generation, the House of Gucci star is known to take his craft seriously and is quite particular about the characters that he portrays on celluloid.
Driver won the Volpi Cup for Best Actor for his lead role in Hungry Hearts and has participated in motion pictures such as Lincoln, Logan Lucky, and Silence.
He gained widespread recognition after playing Ben Solo/Kylo Ren in the Star Wars sequel trilogy.
14. Chiwetel Ejiofor
A recipient of a BAFTA Award, a Laurence Olivier Award, and an NAACP Image Award, Chiwetel Ejiofor set the screen on fire by portraying Solomon Northup in the Academy Award-winner 12 Years a Slave.
The supremely talented performer was cast by Steven Spielberg to play a supporting role in Amistad at the age of 19.
However, he is yet to climb the charts and make it to the sought-after A-list. However, it doesn't seem like not being there bothers him as much.
Nonetheless, Ejiofor was appointed Officer of the Order of the British Empire by Queen Elizabeth II for his services to the arts.
13. Emilia Clarke
Emilia Clarke stunned the viewers with her remarkable character projection of Daenerys Targaryen in arguably the most popular television series in the world: Game of Thrones.
However, if you exclude the show, you'll notice that the actor hasn't had a fruitful career in motion pictures, thus far.
While this definitely does not say a thing about her acting skills, it does emphasize that she needs a very successful project to transition to the A-list.
That being said, Clarke has participated in much-awaited big-budget entertainers such as Terminator Genisys and Solo: A Star Wars Story in the recent past. But, the underperformance of some of her films hasn't helped her cause at all.
Needless to mention, Me Before You continues to remain her only other memorable work besides Game of Thrones, as yet.
Nevertheless, the Last Christmas star has joined the cast of the upcoming series Secret Invasion for Disney+, which is set in the Marvel Cinematic Universe.
It should be able to bring her into the limelight again.
12. Karen Gillan
Another Marvel star to make it to our list is Karen Gillan, who is perhaps best known for playing the character of Nebula in the Marvel Cinematic Universe.
However, even before she became a part of MCU, the Scottish actress had successfully demonstrated her acting skills in the science fiction series Doctor Who; a show for which she received several awards and nominations.
Gillan, who is also recognized for portraying Ruby in Jumanji: Welcome to the Jungle, is a versatile actress.
So, of course, we wouldn't be surprised to find her cementing a spot for herself among the A-listers in the near future.
11. Jason Bateman
This actor, director, and producer is best known for playing the part of Michael Bluth in the Fox/Netflix sitcom Arrested Development.
One of the most competent B-list celebs today, Jason Bateman has even earned a deserving Golden Globe and a Satellite Award for his role in the aforementioned show.
The actor has been hosting a comedy podcast called "SmartLess" since 2021 and has featured in several Hollywood productions such as Game Night, Zootopia, Horrible Bosses, and The Gift.
Bateman made his awaited directorial debut with the black comedy Bad Words, in which he also starred. It is imperative to mention that he won the Primetime Emmy Award for Outstanding Directing for a Drama Series in 2019 for his work in Ozark.
10. Anthony Mackie
Anthony Mackie made his debut starring in the semi-biographical drama film 8 Mile. He is best recognized for playing Sam Wilson in the Marvel Cinematic Universe.
He was soon nominated for the Best Actor trophy for his commendable portrayal of an LGBT character in Brother to Brother.
Mackie has been a part of some popular mainstream features such as Million Dollar Baby, Real Steel, The Manchurian Candidate, and Detroit.
The Hurt Locker actor rose to prominence in the true sense of the word after starring as Sam Wilson/Falcon/Captain America in various Marvel movies and shows, including Captain America: The Winter Soldier and The Falcon and the Winter Soldier.
9. Gerard Butler
While it's fair to say Gerard Butler did have a good few years to relish as a reliable star during the mid-00s, there is no other performer on our list who perhaps says B-list as prominently as he does.
He may not have been an award-winning actor per se but the Olympus Has Fallen star will always be remembered for his good looks.
The Scottish heartthrob has been seen appearing in several B-grade action flicks throughout his career. However, after the surprise hit 300, Butler started making his presence felt in romantic comedies as well.
That being said, his adroit performance in 300 fetched him nominations for an Empire Award for Best Actor and a Saturn Award for Best Actor, respectively.
8. Patrick Wilson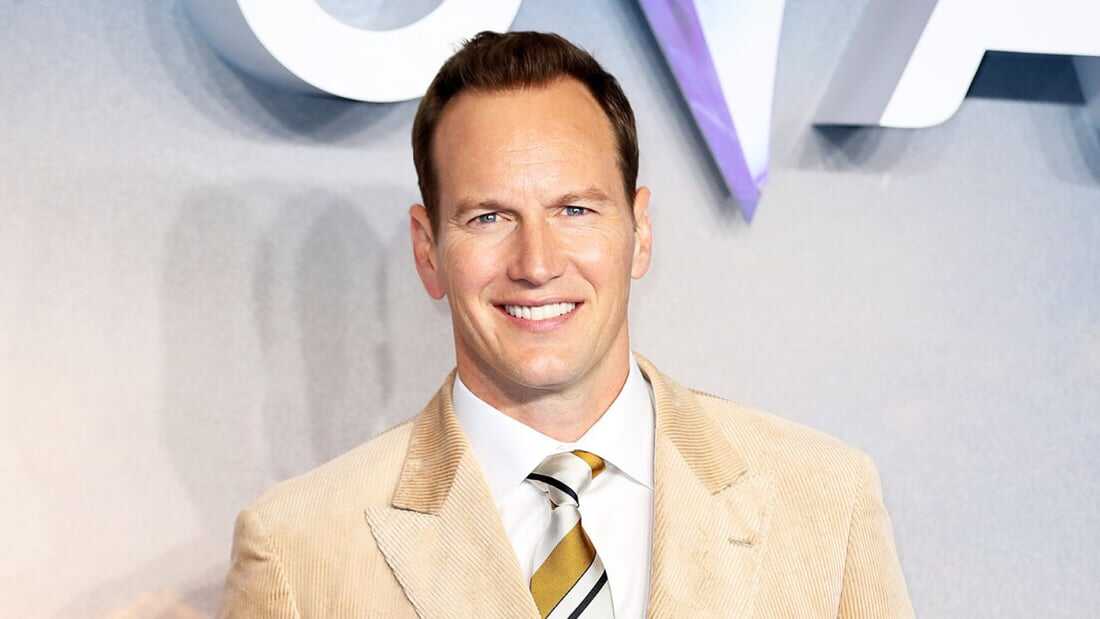 Patrick Wilson has been among the movies for such a long time that we wouldn't be surprised if many of you believed that he should have been among the A-listers by now.
A star of numerous acclaimed films and television series, he has established himself as the undisputed "scream king" due to his frequent casting in some of the most popular Hollywood horror features of the 21st century.
Wilson, who has been nominated for several of his performances, has also participated in television shows such as Angels in America, A Gifted Man, and Fargo.
7. Sarah Paulson
Known for her role in shows such as American Horror Story and Studio 60 on the Sunset Strip, Sarah Paulson is a talented actress who began her acting career in New York City stage productions.
She has been a recipient of a Primetime Emmy Award and a Golden Globe Award and was called one of the most influential people in the world by Time Magazine in 2017.
Paulson has participated in some major Hollywood productions such as Ocean's 8, Mud, Bird Box, and Run over the years.
Furthermore, she was even invited to join the Academy of Motion Picture Arts and Sciences in 2017. Needless to mention, the Ratched star has been a consistent performer who has gone on to prove herself time and again with almost every role that she has taken up in her career so far.
6. James McAvoy
James McAvoy is a rather interesting addition to our list. He is a fantastic actor who has featured in several acclaimed movies and has been nominated for several acting awards.
Best known for playing Professor Charles Xavier in the X-Men movies, the star found further fame after starring in feature films such as Atonement, The Last King of Scotland, and Split.
However, McAvoy is yet to headline a blockbuster mainstream feature. While it doesn't seem to bother the Scottish star at all, we would love to see him partake in a big-budget entertainer; especially because we know that he can pull it off with ease.
5. Don Cheadle
Now, Don Cheadle making it to our list of B-list celebrities doesn't necessarily mean that his career is floundering. In his case, it perhaps only implies that there are bigger roles and projects to come.
One can never question Cheadle's credibility as a performer for the actor has earned favourable critical responses for his several dramatic performances over the years.
However, he has not really made an impression when it comes to playing heavy-hitting action roles in tent-pole entertainers.
While the actor has continued to prove himself by banking on his character projections in credits such as Hotel Rwanda, Miles Ahead, and House of Lies, one is still waiting for him to find his chance to shine brighter than ever before.
4. Daniel Radcliffe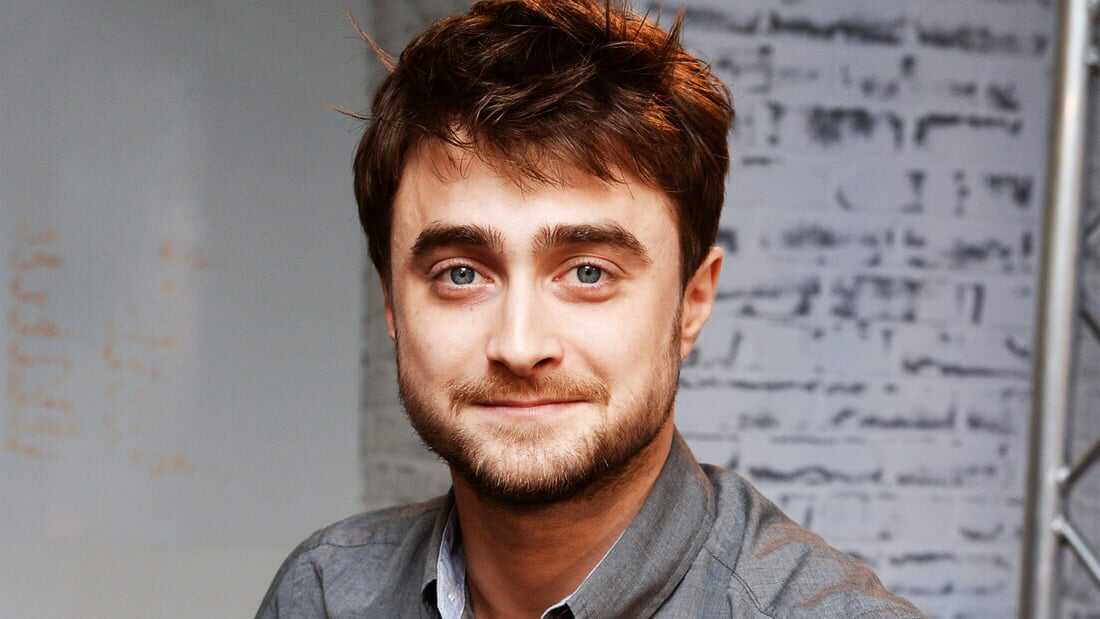 Film buffs across the world know that Daniel Radcliffe became a massive star because of Harry Potter. However, he hasn't been able to sustain his fame following the culmination of the beloved franchise.
While the talented performer has worked in many independent and small-budget movies, life hasn't been great for him once he wrapped up being the "Boy Who Lived" for good.
Sure, we did get to catch him play a role in titles such as Guns Akimbo, Swiss Army Man, Escape From Pretoria, and The Woman in Black, but it's tough to deny that we don't really hear about him anymore.
3. Edward Norton
It is obvious that the popular Edward Norton has stepped away from working in big-budget entertainers and has, instead, tried to focus on partaking in critically acclaimed mid-range features.
However, the masses are wary of the fact that despite having three Oscar-nominated roles to his credit, the Fight Club star isn't really making the news anymore; especially not as a leading performer.
While Norton has been spotted in well-received movies such as The Grand Budapest Hotel and The French Dispatch in the recent past, he's mostly seen playing supporting characters.
2. Óscar Isaac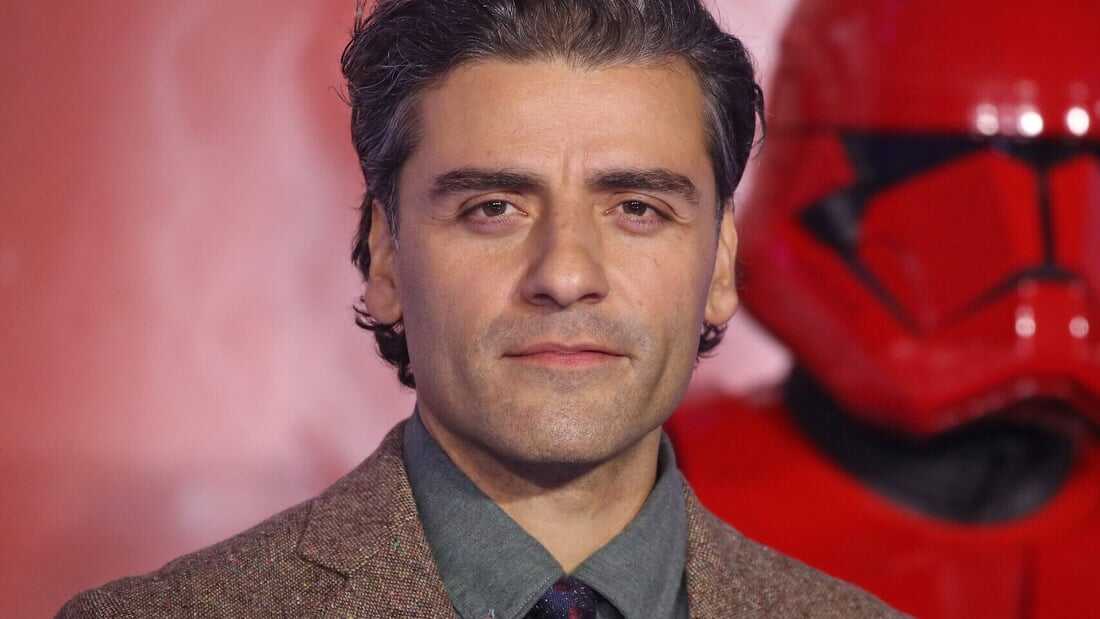 Born Óscar Isaac Hernández Estrada in Guatemala City, Isaac was only five months old when his family decided to relocate to the United States of America.
A young Óscar ventured into the entertainment industry soon after having completed his graduation from The Juilliard School.
A few years of struggle followed critically acclaimed roles in mainstream features such as Body of Lies, Inside Llewyn Davis, and A Most Violent Year.
However, the actor also started to make his presence felt in some lavishly mounted big-scale entertainers such as like Ex-Machina, Annihilation, Dune, and X-Men: Apocalypse.
Perhaps his most popular role has been that of Poe Dameron in the Star Wars franchise. His character projection of the titular superhero in the Disney+ TV Miniseries Moon Knight added another feather to his cap.
1. Chadwick Boseman
Okay, so, we took a lot of time contemplating if the industrious Chadwick Boseman deserves to be on this list. While some of you may feel otherwise, we have our reasons to justify his inclusion.
We all know that the admirable Boseman became the first black actor to headline an MCU film when he starred in the global blockbuster Black Panther. However, besides this superhero flick, not many of his credits have managed to go big in popular culture.
That being said, the actor did feature in critically acclaimed titles such as 42, Ma Rainey's Black Bottom, and Get on Up, to mention a few. While he played African American icons and pioneers in most of his better-known projects, he, quite poetically, ended up becoming one himself.