»
Top 50 Most Popular Girly Movies To Watch In 2023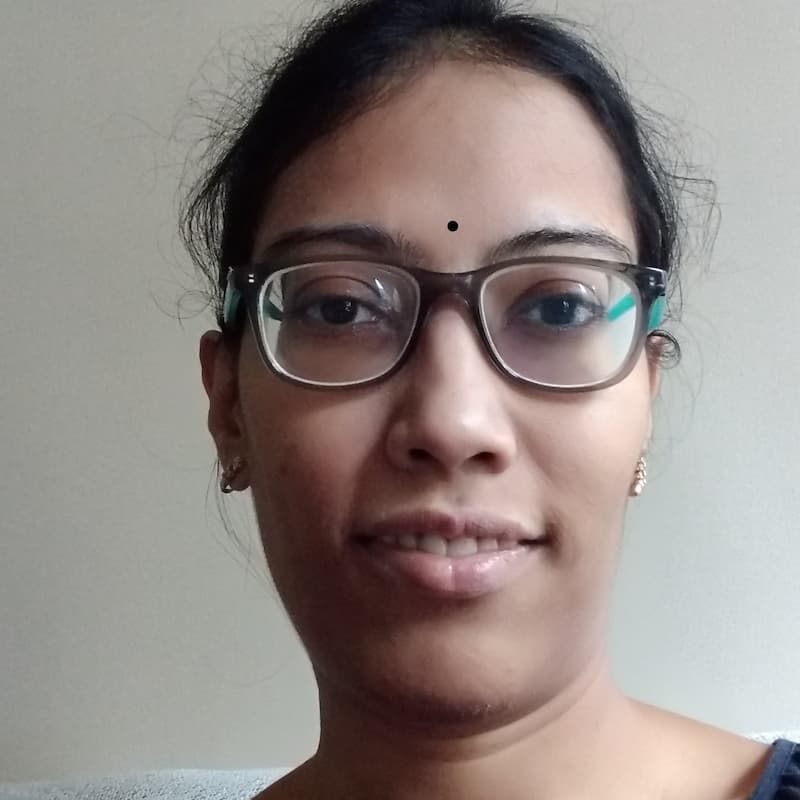 Aishwarya-Updated June 28, 2023
---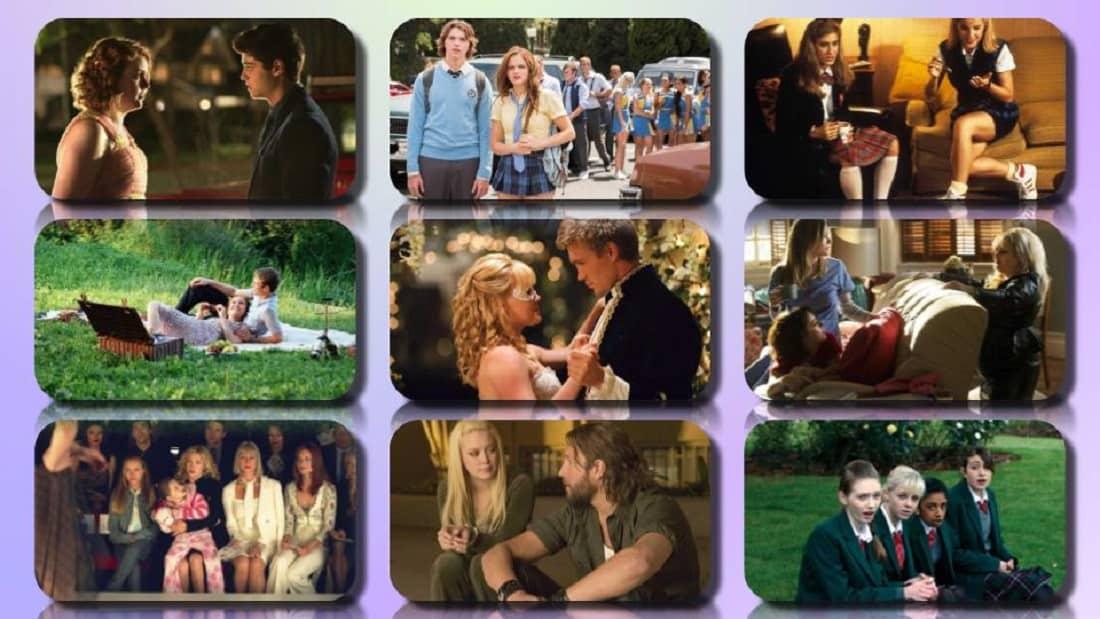 Chick Flicks or Girly movies are films that are typically watched by girls or young women. The subject or the actors need not be women-centric to be a chick flick.
As long as the film captures the women's perspective appropriately, a movie qualifies to be in this genre. The story can be a romance, drama, comedy, slice-of-life movie, musical, or otherwise.
Because of the wide scope, girly movies are an ever-expanding genre. One thing that is common in all chick flicks is the free expression of underlying emotions.
The best thing about chick flicks is that the audience who watches them is not strictly limited to women.
This fact makes the movie genre an unmissable category. Hence, ENTOIN brings you a list of the most popular chick flicks.
These movies are not limited to these few, and you can find many more, but I have picked a few movies that I loved.
If there are any movies that you feel were missed, leave me a message, and we will include the movies.
But, make sure you watch these movies as they are all made for light-watching and stress-free enjoyment.
50. Sierra Burgess is a Loser (2018)
Sierra Burgess is a Loser is a teen comedy. It is a modern retake of the 1897 play Cyrano de Bergerac.
The film was met with favorable reviews, yet some critics were not appreciative of the deceptive nature of the protagonist.
They criticized the concept of catfishing, betrayal of friends, etc. as negative precedents for youth. Sierra Burgess is a nerdy girl with lofty aspirations of love.
She is reconciled with her situation until a case of mistaken identity offers her a chance to pursue her crush by making him believe that she is the popular kid at school.
The performance of Shannon Purser as the strong and determined protagonist saves the otherwise lackluster plot. She is brilliant throughout the film.
49. Raise Your Voice (2004)
Raise Your Voice is a teen musical drama starring Hilary Duff. The film was about the need to stand up and follow your dreams rather than hide from hurdles.
The film was criticized as being formulaic and a tween movie. Terri Fletcher is sad and down after the death of her brother in a car accident.
She loves to sing, but her father is against it, so she gives up her dream. Before his death, Fletcher's brother sends a demo tape for an audition, and she is invited to a music summer camp.
With the help of her mother, Fletcher lies to her father and goes to the camp to pursue her dream.
The film has many enjoyable songs, especially from the Canadian rock band Three Days Grace.
48. The Prince and Me (2004)
The Prince and Me is a romantic comedy between a prince and a regular Wisconsin girl. It has all the makings of a Disney fairy tale.
The Prince and Me was met with negative reviews. The critics felt that the story was wishful thinking, bland and predictable.
However, many audience members found the humor to be enjoyable. Paige is a pre-med student at a university in Wisconsin, and all she wants to do is complete her college and move ahead in life.
She meets Eddie whom she finds mildly irritating but eventually falls in love with him. However, after falling in love, she finds out that he is the prince of Denmark.
The release of the film coincides with the marriage of the real crown prince of Denmark's marriage to an Australian commoner.
47. She's All That (1999)
She's All That is a romantic comedy set in high school. It is inspired by the old play Pygmalion and My Fair Lady.
The film was a big Hollywood hit film, and its music was also a hit. The film featured the song Kiss Me, by Sixpence None The Richer, which reached the number 2 spot on Billboard Hot 100.
Zack Siler is dumped by his girlfriend after a very public cheating scandal. He is humiliated by it, and to add insult to injury, his rival in high school challenges him to pick a nobody and make her the prom queen.
Zack accepts the challenge and takes on Laney as his makeover project. However, Zack falls in love with her, and Dean won't let the pair succeed.
The writer made the name Laney Boggs by combining Laney Pierce and Kim Boggs, two characters of Winona Ryder.
46. The Kissing Booth (2018)
The Kissing Booth is a romantic comedy that was based on a story of the same name by Beth Reekles.
The story was originally published in the online community called Wattpad. The film story was panned by critics for its soulless story that was whimsical without character development.
Elle and Lee have been best friends since birth, and they did everything together. The problem is, Elle has a huge crush on Lee's elder brother, Noah, who is the high school bad boy.
Things come to the fore when Noah and Elle kiss inside a Kissing Booth at a school fundraiser. From this point on, events and situations happen chaotically.
Joel Courtney plays the younger brother, Lee. However, he is a year older than Jacob Elordi, who plays Noah, the elder brother.
45. Girls Just Want to Have Fun (1985)
Girls Just Want To Have Fun is a comedy dance drama. The title of the movie is similar to the Cyndi Lauper song with the same name.
However, she did not write or own the song so she could not prohibit the usage of the song or the title.
Yet, she blocked the use of her version in the film. Janey is an army brat who moves into town with her family.
Her father is strict and does not allow her to dance, while Janey loves to dance and loves the show Dance TV.
In the new town, she meets and befriends Lynne, who is also a big fan of the show. Together with Jeff, a local high schooler, Janey and Lynne set out to make their dreams come true.
The film worked as the debut film for many actors, but most of the characters played roles that they were too old for.
Only Shannon Doherty was the right age as her character in the film.
44. A Cinderella Story (2004)
A Cinderella Story is a modern retelling of a fairy tale. The audience loved this version of the movie, and it became a successful hit film at the box office.
However, the reviews of the film were mixed, with many reviewers stating that the plot was unimaginative, formulaic, and boring.
Samantha loses her father in an earthquake, and his diner is taken over by her stepmother and step sisters.
They make Samantha work hard at the diner and deny her any comfort or pay. Samantha has a pen pal, who she plans to meet at the high school Halloween party.
He turns out to be the most popular high schooler, and she has to hide her identity to avoid the wrath of her step sisters.
Rupert Grint was finalized to play the role of Samantha's Prince Charming. However, he could not get a break from his Harry Potter commitments.
43. Raising Helen (2004)
Raising Helen is a comedy-drama about a young and inexperienced woman who is given custody of three children after their parents die in a car accident.
The film received mostly negative reviews for being shallow and formulaic without any soul or depth. Helen works at the top modeling agency, living the high life of partying, shopping, clubbing, etc.
Unexpectedly, her sister and brother-in-law passed away in a car accident, and their three children are left in her custody.
Now she has to change herself and mature quickly to take care of the kids. While filming the movie, Kate Hudson was in the early stage of pregnancy.
She was so conscious of herself that she would unwittingly cover her midriff during filming.
42. How to Be Single (2016)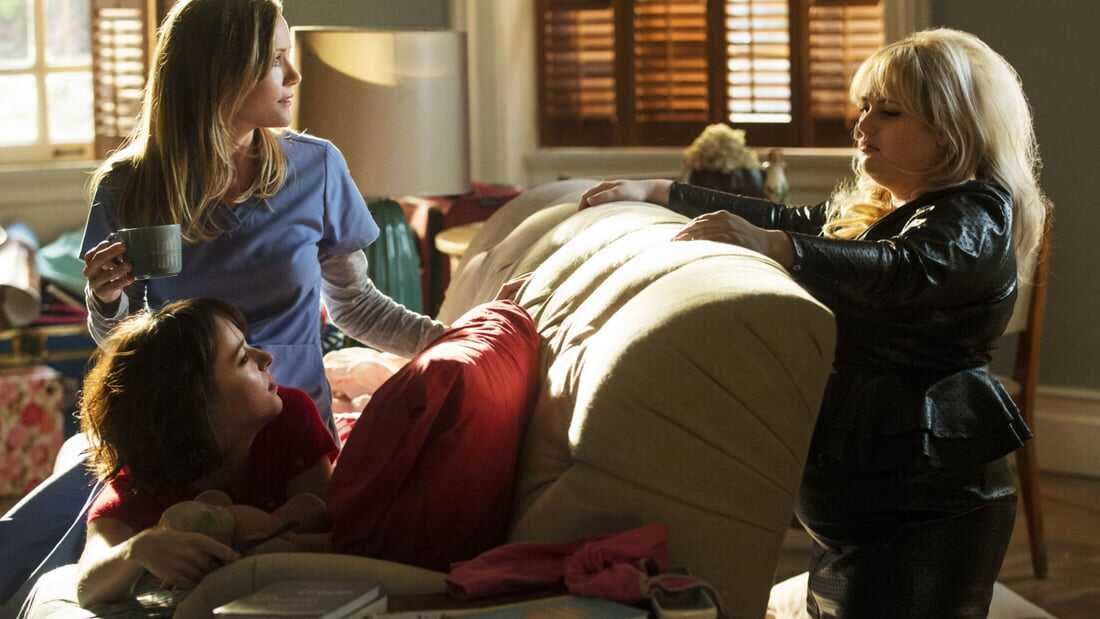 How To Be Single is a romantic comedy that has been described as a feminist rom-com. The film is loosely based on the novel of the same name by Liz Tuccillo.
It was a success at the box office, and the audience loved it, but the critics were undecided and gave mixed reviews.
Alice is a newly single woman who comes to New York to live with her single sister. She meets Robin at her workplace, and they become friends.
Soon, their adventures begin as Robin and Alice start to navigate the world of dating. They experience heartbreaks and learn lessons on navigating their emotions to find peace.
Dakota Johnson plays Alice, who is a simple girl looking for love. She had to cover all her tattoos for the movie.
41. 27 Dresses (2008)
27 Dresses is a romantic comedy about the wedding industry. It was a box office hit, and the audience loved it.
However, the critics felt that Katherine Heigl's natural charisma and talent for comedy were not utilized to their fullest.
The plot was cliched and formulaic, which would have affected the film, if not for Heigl's performance. Jane is a believer in weddings and has served as a bridesmaid in 27 weddings.
She cherishes each one of them and saves all her 27 bridesmaid costumes. This becomes fodder for a satirical article when she shows them to Kevin, a reporter.
Meanwhile, Jane's crush, her boss George, falls for the machinations of Tess, Jane's sister. This disheartens Jane and calls her to re-evaluate her life.
The costume designers of the bridesmaid costumes had to rework all of them as Katherine Heigl looked great in every dress she wore.
40. Marry Me (2022)
Marry Me is a romantic comedy film released in 2022, directed by Kat Coiro. The story follows superstar singer Kat Valdez (Jennifer Lopez) and Charlie Gilbert (Owen Wilson), a math teacher.
When Kat discovers her rock-star fiancé cheating on her moments before their wedding performance, she impulsively picks a random stranger, Charlie, from the crowd to marry instead.
As they navigate their unexpected union, Kat and Charlie discover surprising truths about love and relationships. "Marry Me" received a moderate response from audiences and critics. It was praised for its charismatic performances by Lopez and Wilson, who displayed their comedic timing and on-screen chemistry. "Marry Me" grossed approximately $70 million worldwide.
39. Angus, Thongs and Perfect Snogging (2008)
Angus, Thongs and Perfect Snogging is a Gurinder Chadda film based on the novels Angus, Thongs and Full-Frontal Snogging and It's OK, I'm Wearing Really Big Knickers by Louise Rennison.
The film made it to the Top 40 in the UK, Ireland, and Malta. It was released direct-to-video in the US.
Georgia will soon turn fifteen and is planning her birthday party. Tragedy strikes when her father is given a promotion, and the family has to move to New Zealand.
Georgia has a crush on Robbie, who is in the indie rock band The Stiff Dylans. She has to navigate her awkward tween emotions to love, grow, and find happiness.
Manjeeven Grewal, who plays Ellen, shared her real-life first kiss in the film when she kissed Dave, a character played by Tommy Bastow.
38. Miss Congeniality (2000)
Miss Congeniality is a comedy starring and produced by Sandra Bullock. The film was a success with the audience, and it earned a Golden Globe nomination for Sandra Bullock.
The critics were not happy with the bland script and a regular fish-out-of-the-water comedy. However, they praised Bullock for her performance.
Gracie Hart is a good FBI special agent but lacks any female charm and grace. While on a mission, she messes up and gets demoted to a desk job.
Her only way to get back on the field is by participating in the beauty pageant that is being targeted by the criminal.
Gracie has to participate in the pageant to uncover the plot and catch the criminals. In the opening scene, Bullock has to stumble out of her car and fall before she makes it to the building.
While shooting, Bullock fell down in real life in all her takes.
37. You've Got Mail (1998)
"You've Got Mail" is a romantic comedy film about two business rivals, Kathleen Kelly (Meg Ryan), the owner of a small independent bookstore, and Joe Fox (Tom Hanks), the heir to a large bookstore chain.
Unbeknownst to them, they are also anonymous pen pals who have struck up a warm and intimate online relationship. As they continue to correspond, they find themselves falling in love with each other.
However, when they discover their real identities, their online connection conflicts with their real-life rivalry. The film was well-received by audiences and critics, praised for its charming performances by Ryan and Hanks, as well as its witty dialogue and heartwarming storyline.
In terms of performance, the movie was a commercial success, grossing over $250 million worldwide.
36. Sweet Home Alabama (2002)
Sweet Home Alabama is a romantic comedy that draws its name from the famous Lynyrd Skynyrd song of the same name.
The audience loved the movie and the performance of Reese Witherspoon. However, the reviewers gave mixed reviews as the story of an Alabama girl with New York City dreams is an old cliche.
Melanie is a successful New York City fashion designer, who is engaged to Andrew, who has high political aspirations.
Melanie is hiding the secret that she is married to her Alabama high school sweetheart, and their divorce was not finalized yet.
Andrew's mother is an ambitious woman who looks down on Melanie and tries every way to get political mileage out of this unfavorable match.
35. 13 Going on 30 (2004)
13 Going 30 is a fantasy romantic comedy. It follows the story of a young girl who wishes to become a successful fashion editor on her 13th birthday, and it comes true with hilarious and sad consequences.
The audience and critics gave the film a thumbs up. Jenna Rink is a lively and impressionable 13-year-old who wants to fit in with the fashionable crowd and in a desperate bid, wishes to become a fashion editor of her favorite magazine.
The next morning, she wakes up as one, but as a price for her dream, she has alienated most of her friends and parents and dumped her childhood sweetheart.
In the film, there is a dance sequence where everyone at the party dances to the theme of Thriller by Michael Jackson.
Mark Ruffalo was reluctant to do it, but Garner's enthusiasm was infectious.
34. She's the Man (2006)
She's The Man is an adaptation of William Shakespeare's Twelfth Night. The film was able to loosely adapt the plotline from the bard's play but could translate the subtle humor and wit.
The jokes in She's The Man are more along the lines of slapstick comedy. Viola Hastings switches places with her twin Sebastian Hastings to attend the Illyria Prep school and play in their football team.
This leads to many comic situations due to mistaken identities and the ensuing confusion. The performance of Amanda Bynes in the role of Sebastian was highly praised.
But after the film wrapped up, Bynes stated she suffered from depression due to her image as a boy.
33. Freaky Friday (2003)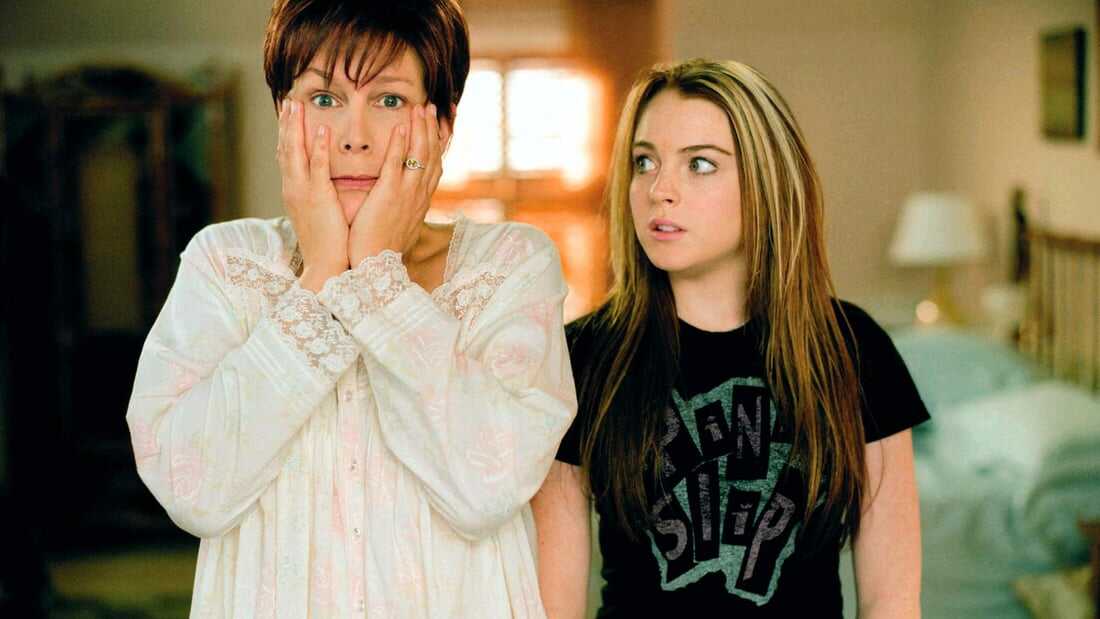 Freaky Friday is a comedy about the generational gap between a mother and daughter. It is adapted from the children's novel of the same name written by Mary Rodgers.
In this film version, Jamie Lee Curtis and Lindsey Lohan play the mother-daughter pair. Anna is a teenager, who is passionate about her music and launching her band.
She lives with her widowed mother Tess, who is a therapist who cannot seem to understand the difficult life of her daughter, while Anna cannot relate to her mother's stressful life.
Many different actresses were considered to play the lead pair like Michelle Trachtenberg, Kelly Osbourne, Annette Benning, Sigourney Weaver, Jodie Foster, etc.
32. The DUFF (2015)
The DUFF is a teen comedy. The DUFF stands for Designated Ugly Fat Friend, as per high school parlance.
The film is based on the novel of the same name by Kody Keplinger. The film was a hit with the audience, and the critics gave the film positive reviews.
Bianca is blissfully unaware of her reputation as the DUFF, a tag created by the mean girls in her school.
She enlists the help of her neighbor and high school jock, Wesley, to reinvent her image and fight off bullies.
She decides to make the most of her last year of high school. Mae Whitman disclosed that she was bullied in high school, and she tapped into those memories to play the role of Bianca.
31. Romy and Michele's High School Reunion (1997)
Romy and Michele's High School Reunion is a comedy film that was inspired by the play Ladies Room. The film became a cult classic and developed a fan following for itself.
The role of Mira Sorvino and Lisa Kudrow as Romi and Michelle won the hearts of critics and audiences.
Romi and Michelle were dimwitted blondes in high school, and despite their look, they were bullied by the popular kids.
Ten years on, they receive the invitation to a high school reunion, and they do not want to go as themselves.
They want to present themselves as successful women and concoct an elaborate scams to fool their friends. Kudrow and Sorvino hold degrees in biology and Asian studies respectively, however, they portray dumb blondes.
So, they called each other Smart and Smarter during the filming.
30. He's Just Not That Into You (2009)
He's Just Not That Into You is a romantic comedy-drama that is based on a self-help book of the same name written by Greg Behrendt and Liz Tuccillo.
The film takes a look at the life of various couples, who are in relationships or looking for relationships.
Gigi is a single woman looking for love but misreads all the hints given by her dates. Janine is her business partner, who seems to be happily married while her husband is having an affair with Anna.
Anna breaks off the affair and rebounds with Connor. Connor misreads her interest and tries to move forward only to be disappointed.
He's Just Not That Into You was nominated for two Teen Choice Awards and one People's Choice Award.
29. Mamma Mia! (2008)
Mamma Mia! is a musical romantic comedy that is based on the musical of the same name written by Catherine Johnson.
Meryl Streep attended the Broadway show, Mamma Mia, in October 2001 and praised the production team for their effort to cheer up New York after 9/11.
Sophie is a young bride-to-be, and she wants her father to walk her down the aisle. The problem is that her mother was in a relationship with three different men over 25 days that coincide with her conception.
To resolve this confusion, Sophie invites all three men to find her father and begins a musical misadventure. When Pierce Brosnan's character meets Colin Firth's character in the film, Firth introduces himself as "I am Bright, Harry Bright".
28. Crazy Rich Asians (2018)
Crazy Rich Asians is a romantic comedy based on a novel of the same name by Kevin Kwan. The film is the first of a trilogy of novels that Kwan wrote.
Netflix offered to be the producer of the film but Kwan refused, to make a statement that Asian-American producers are capable of making big hits.
Rachel Chu is an economics professor at NYU. She travels with her boyfriend Nick Young to Singapore to attend Young's best friend's wedding.
Once in Singapore, all secrets are revealed that Young is from an extremely wealthy family and his mother disapproves of his girlfriend.
The rest of the film revolves around how Nick, Rachel, and his mother resolve their differences. The film was the biggest hit of the decade for a romantic comedy.
The beautiful emerald engagement ring that Michelle Yeoh wears is from her collection.
27. Hairspray (2007)
Hairspray is a musical romance that was inspired by the broadway show of the same name. The play was written by Thomas Meehan and Mark O'Donnell and was adapted into a film by John Waters.
The film has an ensemble cast and went on to become the eighth highest-grossing musical of all time. Tracy is an overweight teenager who loves to dance.
She lives in 1960s America where racial segregation was prevalent, and it can also be seen in the dance show, The Corny Collins Show that Tracy loves.
Although Tracy is discriminated against for her weight and her opinion on racial integration, she continues to fight and prevails in the end.
Nikki Blonsky said that on her first day at the studio, John Travolta walked up to her and said "Come To Mama" because he plays her mother in the movie.
26. Letters to Juliet (2010)
Letters To Juliet is a romance that is inspired by a non-fiction book of the same name written by Lise Friedman and Ceil Friedman.
The book is based on the work of the secretaries of Juliet from Shakespeare's Romeo and Juliet. Sophie is an American writer who goes to Verona and finds an unanswered letter to Juliet about her lost lover.
She discovers the club of Secretaries of Juliet who answer the letters, and she responds to a few letters for them.
This takes her on a journey to locate the lost love of the person in the letter. In Verona, Italy, there is a real-life club called Juliet Club.
They answer letters and conduct events to honor Juliet.
25. Bridget Jones's Diary (2001)
Bridget Jones's Diary is a film that is a modern take on Jane Austen's Pride and Prejudice. It is based on the novel of the same name by Helen Fielding.
Bridget Jones's Diary was very successful at the box office and inspired two more sequels. Bridget Jones is an overweight, single and unhappy woman who decides to take control of her life and change it.
She starts a diary as a new year's resolution where she only speaks the truth. In her new life, she encounters the charming and flirtatious boss Daniel Cleaver and a brooding and moody Mark Darcy.
Both of them show an interest in Jones. Renee Zellweger gained 25 pounds for the film and worked undercover at a publishing company to perfect her English accent and prepare for her role.
24. The Sisterhood of the Traveling Pants (2005)
The Sisterhood of the Traveling Pants is a film based on the novel of the same name written by Ann Brashares.
The film started a lifelong friendship between the four lead actresses, Blake Lively, Alexis Bledel, Amber Tamblyn, and America Ferrera.
Lena Kaligaris, Tibby Rollins, Carmen Lowell, and Bridget Vreeland are four best friends who grew up together. For the first time, they have to spend their summer apart on their commitments.
They go on a shopping trip and buy a mysterious pair of pants that seem to fit all four of them.
They decide to share the pants while they are apart, and each of them experiences profound events.
23. Bridesmaids (2011)
Bridesmaids is a comedy film that revolves around the maid of honor, bridesmaid, and a bride who have a roller coaster ride of a time planning the wedding.
The film was rated R for its language and content, yet it became the highest-grossing female rom-com. Annie's life is a mess, but she is made the maid of honor at her best friend, Lillian's wedding.
Now, she has to set aside all her personal problems to create the best-ever wedding and bachelorette party for Lillian.
The problem is that the other bridesmaids are not exactly happy campers. The script was written by Kristen Wiig but most of the dialogue was improvised by the bridesmaids.
They spent a week improvising the dialogue before getting down to filming.
22. First Dates (2004)
50 First Dates is a rom-com starring Adam Sandler and Drew Barrymore. The film deals with a fictional memory impairment called Goldfield's Syndrome, which is similar to anterograde amnesia.
Henry meets a sweet, charming, and lovely Lucy Whitmore and has a whale of a time with her. Although he is a serial womanizer who has a commitment phobia, he falls in love with Lucy.
The next day, Henry sees that Lucy does not recognize him and learns that she suffers from a rare type of amnesia and cannot remember for more than a day.
After this, Henry decides to persevere and woo her every day till she can marry him.
21. Legally Blonde (2001)
Legally Blonde is a comedy that is based on the stereotype that blondes are dumb. The film is based on a novel of the same name written by Amanda Brown.
She wrote the book based on her experiences while studying at Stanford Law School. Elle Wood is a sorority girl and a fashion merchandising student.
Her boyfriend dumps her calling her too dumb for him as she is blonde. This triggers the fighting spirit in her to combat the stereotype, and she does it by studying to get a Juris Doctor degree at Harvard Law School.
Elle Wood wears forty different hairstyles and a collection of pink costumes. As discussed in the contract, Reese Witherspoon kept all of the costumes after filming ended.
20. P.S. I Love You (2007)
P. S. I Love You is a romantic drama that is based on a novel of the same name, written by Cecelia Ahern.
When the novel was adapted into the movie, many changes were made to the storyline. However, all the letters that Gerry writes are as described in the novel.
No changes were made to their content. Holly and Gerry are a loving couple who never planned to be separated from each other.
Yet, life plans otherwise, and Gerry dies of an illness. He realizes that he is the only one who fully understands his wife and leaves 10 letters and messages for her to help manage her grief and move on in life.
For his role in the film James Dean Morgan had to learn guitar, and do it quickly. He took guitar lessons from Nancy Wilson of the band Heart, whom he had a childhood crush on.
19. To All The Boys I've Loved Before (2018)
To All The Boys I've Loved Before is a teen comedy that is based on the book series by Jenny Han.
The film has two more sequels that were released in 2020 and 2021. The critics gave favorable reviews of the film and described it as a clever story that has a charming cast to make it enjoyable and relatable.
Lara Jean Covey is a shy high school junior. To express all her inner feelings she writes letters to all her crushes and keeps them in a box in her closet.
They are for her eyes only, however, one day, they are all delivered to her former crushes and love interests.
Now, all of them know how she feels, and this creates a complex situation that Lara has to navigate.
During filming, actors Lana Condor and Noah Centineo were on a quick nap. One of the crew members saw this and snapped a picture of them.
This was used as the wallpaper of Lara's phone in the film.
18. Dirty Dancing (1987)
Dirty Dancing is a romantic drama that revolves around the events that take place in a summer family resort.
The film had a memorable soundtrack created by Jimmy Ienner which went on to generate multi-platinum albums and songs like (I've Had) The Time of My Life.
Baby is the daughter of a wealthy family who comes to the resort for summer vacation. She witnesses the despicable behavior of the rich patrons and resort owners who bully staff.
She is mesmerized by the performance of Johnny and his dance troupe. She offers to be his backup dancer and slowly falls in love with him.
The lead pair, Patrick Swayze and Jennifer Grey were not on talking terms while filming, but they shared great chemistry on screen and had to be reminded of this throughout the filming.
17. The Devil Wears Prada (2006)
The Devil Wears Prada is a comedy that is set in the chaotic world of fashion. The plot is based on the novel of the same name written by Lauren Weisberger.
The film was met with positive reviews from critics and the audience. It also earned award nominations for Meryl Streep.
Andy Sachs is an NYU graduate who aims to be a journalist of high caliber. When she lands a job as the co-assistant of Miranda Priestley, the powerful fashion editor.
She develops a newfound respect for the world of high fashion but she realizes that she is compromising on her core values and integrity.
The wardrobe for the film cost the team over $1 million, despite the fact that many fashion houses loaned their pieces for the film.
The complete wardrobe was auctioned off after the film for charity.
16. Sixteen Candles (1984)
Sixteen Candles is a coming-of-age comedy written and directed by John Hughes. It was his directorial debut and the first of his string of teen-oriented films.
The film was a box office success, and the critics loved that the script was not the usual inane and insipid teen comedy.
Samantha is approaching her sixteenth birthday and hopes for a memorable and great birthday as she steps into womanhood.
On D-day, all her hopes are crushed as her family forgets her birthday, and she encounters a series of embarrassing events that add to her misery.
The film was the breakthrough for Molly Ringwald. She insisted on wearing her cap against the advice of the wardrobe team.
When the film was released, it became an instant trend among young girls.
15. Clueless (1995)
Clueless is a teen comedy that is considered to be one of the best teen/high school movies of all time.
The plot is inspired by Jane Austen's Emma and is a modern retelling of the story. The film was a box office success and critics' favorite.
Cher is a popular fashion-conscious high school student who lives an idyllic life with her best friend Dionne and her boyfriend.
After she realizes that she enjoys matchmaking, she attempts to save a clumsy student by matching her with a popular kid.
It backfires and starts a series of events that make her realize the value of her friends and her love for her ex-stepbrother.
The character names of Cher and Dionne were purposely picked to reflect the names of two great singers from the 70s.
14. Booksmart (2019)
Booksmart is the directorial debut of Olivia Wilde. The film is a teen comedy about a pair of high school nerds who spend all their time studying and never experienced the fun of teen life.
They realize their loss during the last week of school and plan to make it a memorable last week.
The critics loved the movie as much as the audience did. The plot is a coming-of-age drama of two smart kids, and the screenwriter managed to make them funny, fresh, and humorous without resorting to any crash jokes.
In the plot, Beanie Feldman plays the straight girl while she identifies as queer in real life. Kaitlin Dever plays a lesbian while she is straight in real life.
13. Easy A (2010)
Easy A is a teen romantic comedy about a lie that sets off a chain of lies. The film is inspired by the 1850 novel The Scarlet Letter by Nathaniel Hawthorne.
The film was praised by the critics and loved by the audience. It was the breakthrough film of Emma Stone.
Olive lies to her best friend Rhiannon about an imaginary date to escape a camping trip. While she is lying to her, the bible-thumping gossip of the school overhears her and immediately starts the rumors.
Things get out of control as one lie leads to another, and slowly, Olive's life spins out of orbit.
The names of Olive's family are all food items. Her father is Dill, her mother is Rosemary, and her brother is Chip.
12. Pretty Woman (1990)
Pretty Woman is a romantic comedy written by J. F. Lawton. The story was written to be a cautionary tale about rich people and prostitutes.
However, it was decided to change the tone of the comedy. A change that turned the film into one of the biggest box office successes of the 1990s.
Edward Lewis is a wealthy corporate raider, who has no time for love and family. He meets a prostitute while on his drive and decides to engage her as an escort for a week of parties and office functions.
They slowly develop feelings for each other, and it turns into love. One of the most popular hits, Pretty Woman by Roy Orbison, was included in the film's soundtrack.
11. Stuck in Love (2012)
Stuck in Love is a film written and directed by Josh Boone. It is a story about a family of four, each of who is stuck in life due to a complex emotion, Love.
The film offers good performances from the cast which overcomes a lackluster script. Bill is separated from his wife Erica for three years, but he can't seem to move on.
He suffers as he watches his wife's dalliances with younger men. Their daughter Sam is cynical about love and avoids it at all costs, even when it comes and stands in front of her as Lou.
Rusty is the youngest son, who is struggling with his affection for a troubled girl. The film is about how each of them reconciles, and moves forward in life.
10. Mean Girls (2004)
Mean Girls is a teen comedy directed by Mark Waters. The film is also the feature film debut of Tina Fey as a screenwriter.
Earlier, she only worked on SNL, plays, and comedy shows. Amanda Seyfried also made her film debut with Mean Girls.
Cady is a high schooler who was homeschooled up till then. She is a novice at maneuvering school crowds.
To make matters complicated, Cady falls for Aaron Samuels, the ex-boyfriend of the queen bee, Regina George. Regina is the leader of the popular mean girls' clique, and she declares war on Cady.
As per the original cast, Lindsey Lohan was supposed to portray Regina George. However, she chose to be the nice girl Cady due to public opinion.
Rachel McAdams was brought to play Regina since the director felt good girls portray mean girls better.
9. Notting Hill (1999)
Notting Hill is a romantic drama about an unlikely romance between a celebrity and a commoner. This British film stars Hugh Grant and Julia Roberts as the lead pair.
The audience and critics received the movie well, making it a huge hit. Anna Scott is a Hollywood celebrity who starred in several hit films.
While filming in London, she meets a travel bookstore owner, William Thacker, in Notting Hill. After awkward initial conversations, a romance blossoms between the pair.
All is well when their romance is clandestine, but when the public catches wind of it, all hell breaks loose.
The park bench on which Anna and William sit was auctioned out after the film. It was bought by someone in Australia, and the bench is in Queens Gardens in East Perth.
8. Love & Basketball (2000)
Love & Basketball is a sports romance that was written and directed by Gina Prince-Bythewood. It was her directorial debut film, produced by Spike Lee.
The film received positive reviews from critics and audiences, and it garnered a dedicated fan following that only grew over the years.
Monica and Quincy are basketball fans. They become neighbors and start playing the game with each other. Through the game, they become friends and improve each other's game.
However, they also have fights and develop attraction and love for each other. Due to the different circumstances, they are separated, but will the game bring them back together?
While casting the lead pair, Spike Lee insisted on the actors knowing how to play basketball. It was down to Sanaa Lathan and a college basketball player who couldn't act. They gave basketball lessons to Lathan for two months.
7. Pitch Perfect (2012)
Pitch Perfect is a musical comedy that was based on the book Pitch Perfect: The Quest for Collegiate a Cappella Glory by Mickey Rapkin.
The film is about an all-girls a Capella group that is training to participate in and win the collegiate competition.
Becca is an aspiring DJ, and she gets sucked into an all-girls a Capella group despite her initial reluctance.
The group, Bellas, faced an insulting defeat in their finals last year. This year, the Bellas have regrouped and worked doubly hard to make it all the way to the top.
Rebel Wilson improvised most of her lines in the film. She and Adam Devine created a backstory for their character to cover the constant back and forth that happened between their characters.
6. 10 Things I Hate About You (1999)
10 Things I Hate About You is a teen comedy that was written by Karen McCullah Lutz and Kirsten Smith.
The story is a modern retelling of William Shakespeare's The Taming of The Shrew. The film was hugely successful with the audience and the critics.
Kat Stratford is a high school student with a fiery temper and an anti-social attitude. Her younger sister, Bianca, recently entered high school, and she falls in love with a new student, Cameron James.
The problem is that Stratford's father decides that Bianca can date only if Kat finds a boyfriend. Cameron James has to enlist the help of bad boy Patrick Verona for the job.
David Krumholtz opened up about the friendship and camaraderie among the cast mates. He said that each and every one was unique and gelled seamlessly to make the film a success.
5. When Harry Met Sally… (1989)
When Harry Met Sally… is a romantic comedy that has reached classic status. The screenplay by Nora Ephron was highly praised, and the direction of Rob Reiner drew acclaim too.
The film tries to answer whether the friendship between a man and a woman can work without love. Harry meets Sally while returning from university in Chicago to New York City.
They develop a strong friendship as they continue to meet on and off over the years. All the while Harry and Sally struggle to navigate life and relationships to find true love.
Finally, they recognize the close bond they have with each other, but they are afraid to jeopardize their friendship for love.
4. Lady Bird (2017)
Lady Bird is a coming-of-age drama about a high school girl who has to reconcile her expectations and the reality in life.
The film was nominated for several awards, including multiple Academy Awards and Golden Globes. Christine " Lady Bird" McPherson is an artistically inclined teenager who is getting ready for her final year at high school.
She expects life to be adventurous, stimulating, artistic, and free. However, Lady Bird feels dragged down by her strict catholic all-girls school, and her family's financial situation is tight.
This makes her act out in anger and rebellion till she reconciles and finds peace.
3. A Walk to Remember (2002)
A Walk To Remember is a coming-of-age romantic drama. It is based on a Nicholas Sparks novel. The film has an excellent soundtrack with songs from Mandy Moore, Switchfoot, Rachel Lampa, etc.
Landon is a rich kid who leads a rebellious life of illegal drinking, hazing, etc. When his prank goes too far and injures a kid, he is offered community service at the theater group.
There he meets Jamie, the pastor's daughter. Initially, they both don't get along, but slowly form a bond and go on their first date.
However, life is not smooth as he discovers that Jamie has terminal cancer. Through his friendship and love for Jamie, Landon corrects his reckless and wayward life to become a responsible person in the end.
2. The Fault in Our Stars (2014)
The Fault in Our Stars is a coming-of-age romantic drama. The film was based on the novel of the same name by John Green.
The film was praised by critics who gave positive reviews for the performance of Shailene Woodley and Ansel Elgort.
Hazel is a sixteen-year-old cancer patient who is undergoing treatment for Thyroid cancer. Upon her parent's insistence, she attends a cancer patient's support group, where she meets a fellow patient Gus.
He has bone cancer. Despite their short time together, Gus and Hazel bond and form a deep love for each other.
The title of the novel The Fault Is In Our Stars was derived from William Shakespeare's play Julius Caesar, where it says, "The fault, dear Brutus, is not in our stars, but in ourselves…"
1. The Notebook (2004)
The Notebook is a romantic drama that is based on the novel of the same name written by Nicholas Sparks.
The Notebook is on the must-watch list of every romantic person, be it a man or woman. The movie was appreciated by its audience.
Duke is from a poor family, and he falls in love with Allie, the daughter of a wealthy family.
Noah and Allie form a quick friendship. However, Allie's parents are unimpressed with Noah, who does not fit in with their rich circle.
They try every way to separate the pair and even succeed for a while when Allie's mother hides all the letters sent by Noah.
However, love finds its way back as Allie reconnects with Noah before her marriage to Lon, and they rekindle their romance.
The Notebook became a sleeper hit and won accolades at the Teen Choice Awards, MTV Movie Awards, etc.