»
Top 50 Most Popular Hockey Movies In 2023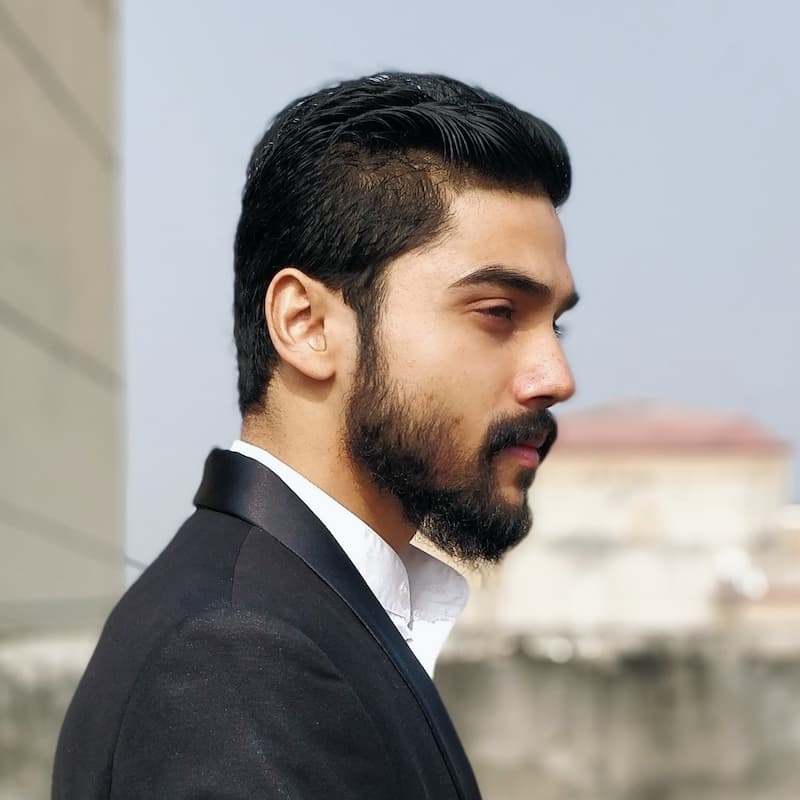 Shivam-Updated Jan 19, 2023
---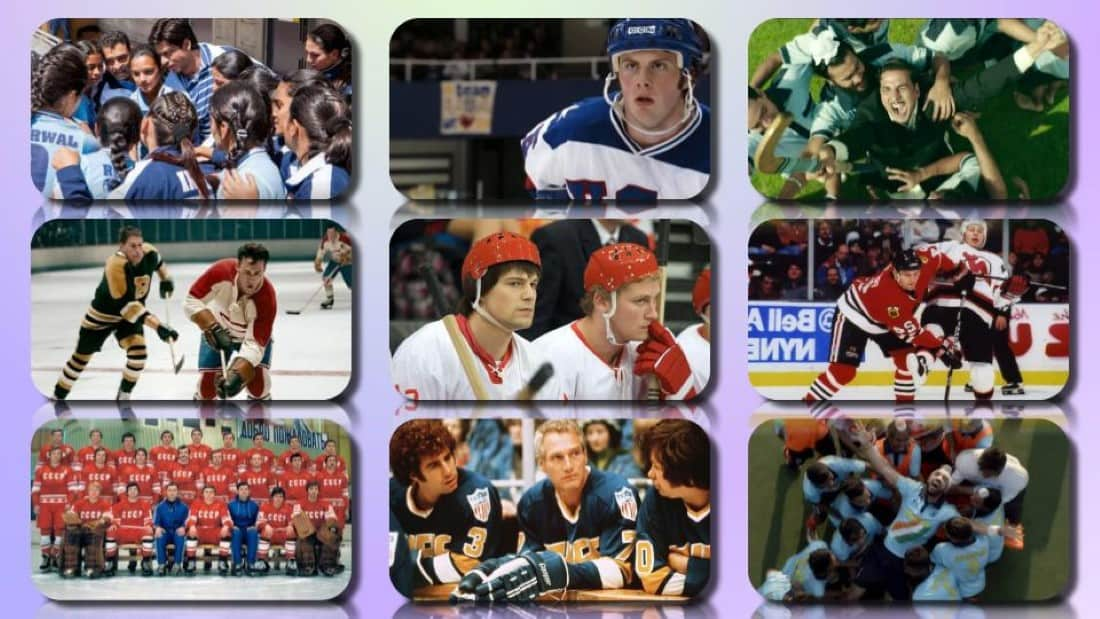 Sports features have always had a robust fan base among both young adults and seasoned film buffs across the globe.
Today, we are going to be covering some of the finest hockey-themed motion pictures to have ever hit the screens.
While we are predominantly including mainstream projects on our list, there also are certain documentaries that are definitely worth your time.
Since watching the National Hockey League games has been a special way for many loyal hockey supporters to pass their time with, the popularity of the sport has gone beyond the roof in several countries.
However, the fans of the very same sport can find it incredibly difficult to chance upon feature films that do justice to the on-screen projection of their favorite game and players.
Fortunately, we at ENTOIN have finally compiled a list of some of the finest hockey-themed features to watch in 2023.
Needless to say, we have a project in stock for every hockey fan out there. While some of these titles are a hard-hitting tribute to the players who have contributed in a big way to the overall popularity of the sport, others are mainstream commercial entertainers that only strive to amuse their viewers, by hook or by crook.
50. Tooth Fairy (2010)
Filmmaker Michael Lembeck's Tooth Fairy stars actors Dwayne Johnson, Ashley Judd, and Julie Andrews in significant roles. It tells the story of a hockey player who breaks a sweet little girl's heart when he informs her that tooth fairies do not really exist.
However, things turn upside down for the player who is soon summoned to the world of tooth fairies and is given the punishment to serve two weeks as a real-life tooth fairy himself.
Even though this fantasy comedy family sports drama was criticized for its weak direction and script, it did go on to perform fairly at the box office courtesy of Dwayne "The Rock" Johnson's presence.
49. Les Boys IV (2005)
The adventures of Stan and his boys continue in the fourth installment of the Les Boys series of feature films.
Director George Mihalka's film attempts to track how Stan brings back his team four years later with the sole aim to face and defeat the team of the legends of the National League.
Compared to the three previous motion pictures of the franchise, this one does not entirely rely on its hockey sequences to make an impact.
The focus here is more on the actions of the individual characters. In addition, there is a decent amount of slapstick comedy injected into the storytelling.
48. Odd Man Rush (2020)
Directed by Doug Dearth, this sports drama feature film is based on Bill Keenan's 2016 memoir, titled Odd Man Rush.
The film traces the remarkable and sweet journey of Harvard hockey's Bobby Sanders, who makes his way through to Sweden's minor leagues.
However, his affair with a girl at the local market turns out to be a revelation of sorts. Therefore, Bobby is pushed to face the reality of his boyhood NHL dreams.
Odd Man Rush might not be highly rated on IMDb but it was acknowledged for the fair mix of sports, drama, comedy, and romance in its screenplay.
47. D3: The Mighty Ducks (1996)
The third and final installment in The Mighty Ducks trilogy has been helmed for the screen by Robert Lieberman.
It stars actors Emilio Estevez, Jeffrey Nordling, Heidi Kling, and Joss Ackland in significant roles. The Walt Disney-backed mainstream project attempts to track how the Ducks team manages to obtain scholarships to the prestigious Eden Hall Academy.
Soon after doing so, the squad readies itself to compete against the school's pompous varsity team. In this, they have the support of their coach, Gordon Bombay.
D3: The Mighty Ducks did not open to fair reviews at the ticket counters and was called lazier than its predecessors.
That said, even the people who liked a film or two of the trilogy were from the younger generation.
46. Ice Angel (2000)
Also known as On Thin Ice: Going For The Gold, Ice Angel is partially based on the 1941 feature film, titled Here Comes Mr. Jordan.
Helmed by George Erschbamer, the film traces the journey of an ice-hockey captain (portrayed by Aaron Smolinski) who perishes in an unfortunate accident.
However, he gets the miraculous chance to live once again; this time though as a champion female figure skater (played by Nicholle Tom).
Aside from trying to merge sub-plots of ice hockey and figure skating, the motion picture also tries to cast a light on the human condition of the people involved in the two games.
45. Face-Off (1971)
Directors George McCowan and Kay Hawtrey's Face-Off is a romantic sports drama that stars actors such as Trudy Young, Art Hindle, Frank Moore, Austin Willis, Vivian Reis, and John Vernon in critical roles.
The storyline of the film casts a light on a Toronto Maple Leaf hockey star (played by Art Hindle) who falls head over heels in love with a pop star (played by Trudy Young).
The ice hockey star's romance with the musician in this feature film was not well-regarded by the critics; even though several National Hockey League players were also seen making a guest appearance in it.
It is not surprising then that Face-Off was only an average performer at the Canadian box office.
44. Breakaway (2011)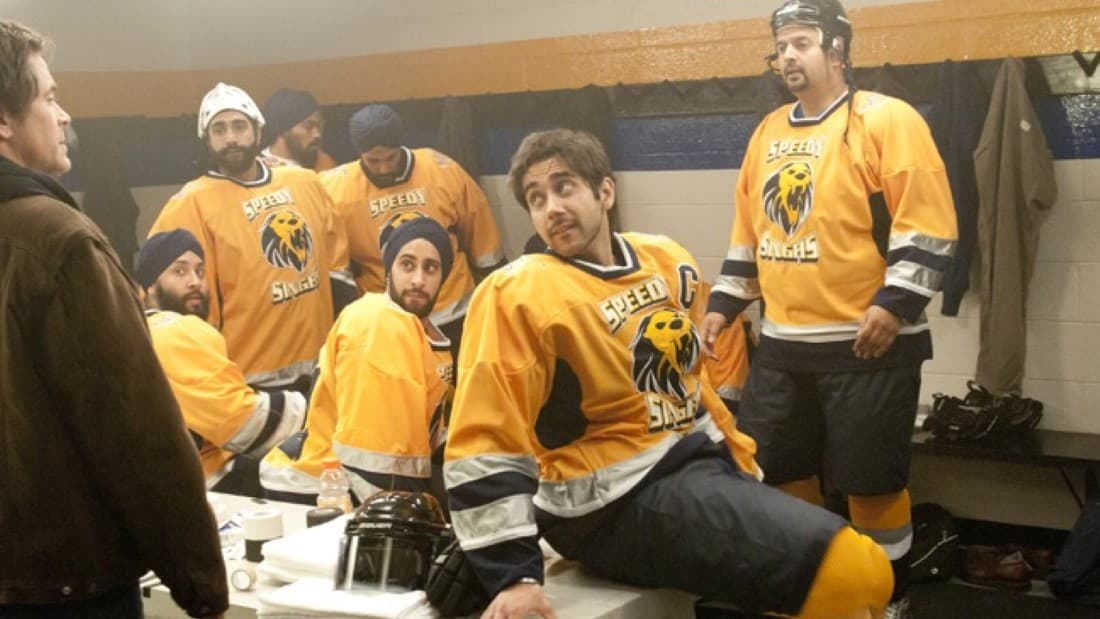 This Canada-based sports-comedy feature film has been directed by Robert Lieberman and produced by Indian actors Akshay Kumar and Paul Gross.
While Vinay Virmani can be seen making his maiden screen appearance in this project, he is supported by performers such as Camilla Belle, Rob Lowe, Russell Peters, and Anupam Kher in pivotal roles.
In addition, Indian actor Akshay Kumar and rappers Drake and Ludacris can also be seen in cameo roles. The motion picture tracks the journey of a hockey enthusiast called Rajvinder; someone who is intimidated by his family and ridiculed by mainstream hockey players.
However, having been humiliated enough, he decides to take a stand for himself. He builds his own hockey team and goes on to challenge them.
The title opened to unfavorable reviews at the ticket counters.
43. Les Boys III (2001)
Directed by Louis Saia for the screen, Les Boys III is the third installment of the Les Boys franchise of motion pictures.
The film tracks the journey of a hockey player who returns from France to find out that a lot many things have changed within the squad after the arrival of a rich but shady businessman.
He soon unearths the fact that greed has now taken the place of friendship and loyalty. While Patrick Huard and Marc Messier deliver excellent performances each in this feature film, the rest of the actors in the supporting cast are fair as well.
42. Gross Misconduct: The Life of Brian Spencer (1993)
Director Atom Egoyan's Gross Misconduct: The Life of Brian Spencer is a gripping drama about the disturbed life of NHL star Brian Spencer.
The storyline of the film casts a light beyond a doubt on the life of former hockey player Brian Spencer.
Besides being a diligent player, Spencer was also known for his temper both on the ice and off of it.
Needless to mention, his temperamental behavior often ended up getting him in trouble. However, aside from the aforementioned facts, this feature also strives to partially explore the role that his father played in his journey.
It shows how Spencer's dad influenced his life both before and after his demise. While it is certainly not the best hockey film to have hit the screens, it sure is an arresting drama that can and should be seen at least once.
41. Goon: Last of the Enforcers (2017)
Directed by Jay Baruchel in his directorial debut, this sports comedy feature film is a sequel to 2011's Goon.
It stars actors such as Seann William Scott, Baruchel, Liev Schreiber, Alison Pill, Elisha Cuthbert, Wyatt Russell, Marc-André Grondin, and Kim Coates in significant roles.
The motion picture follows the journey of a hockey player who is plagued by career-threatening injuries. Needless to say, he is compelled to face the possibility of early retirement.
Worse still, his reputation as the league's top enforcer is challenged when a tough new player makes his way into the picture.
Even though Goon: Last of the Enforcers opened to mixed reviews, Seann William Scott was appreciated for his watchable character projection.
40. Sudden Death (1995)
This sports-themed action-thriller feature film can turn out to be a fair way to pass your time if you are looking forward to watching either a hockey-based flick or one starring actor Jean-Claude Van Damme.
The film traces the journey of an ex-firefighter named McCord, who is not only duty-bound to save his family but also the vice president of the United States of America from a potential terrorist plot in place.
Even though this movie promises a ton of other things, hockey remains central to its plot. While the story on paper might come across as dumb, one can certainly give it a try for the purpose of guilty pleasure, if nothing more.
39. The Sheldon Kennedy Story (1999)
Director Norma Bailey's The Sheldon Kennedy Story is a lesser-known hockey-based television movie that deals with a lot many things other than the sport.
A young countryside lad named Sheldon Kennedy feels that his father unnecessarily punishes him whenever he performs poorly. However, soon after getting recruited for professional ice hockey at the age of 14, he seems to have found his way out.
But, finding a way out of something toxic does not necessarily mean that you are delving into something ideal.
Therefore, a lot many things come into the picture as the screenplay proceeds to track Sheldon Kennedy's arduous journey.
38. The Rhino Brothers (2002)
This indie sports drama feature film has been helmed for the screen by Dwayne Beaver. Spearheaded by Curtis Bechdholt, the motion picture endeavors to tell the story of a Canadian family that lives, breathes, and sleeps hockey.
The screenplay follows how Stefan decides to let go of hockey right when he was about to make the jump from minor league hockey to the dreamy majors.
However, since he considers giving up the game, his immediate family proves to be far more intimidating than any opponent that he might have faced during a game on the field.
Needless to say, Stephan Kanachowski then experiences the ups and downs that are a part of a sports person's life.
37. Paperback Hero (1973)
Helmed for the screen by Peter Pearson, Paperback Hero stars actors Keir Dullea and Elizabeth Ashley in significant roles.
The story follows a minor-league hockey player (played by Keir Dullea) in a small town in Canada who is compelled to turn to a life of crime after his backers decide to drop his team.
Paperback Hero may not be talked about anymore but it is a prominent attempt in the sense that it won the Canadian Film Awards in 1973 for Film Editing, Overall Sound, and Cinematography, respectively.
The motion picture was also selected for the Canadian Open Vault program of the Toronto International Film Festival in 2006.
36. D2: The Mighty Ducks (1994)
As ardent fans of cinema, we have often observed that no matter what the franchise, sequels fail to live up to the hype and expectations of the viewers.
The case is, unfortunately, no different for the second installment of The Mighty Ducks film series. While it did give the 90s-born kids a quote - "You lost it for yourself" - to remember, it came with a preposterous storyline.
Helmed by Sam Weisman, the feature film tracks how Gordon is compelled to quit the professional hockey league and, instead, guide a junior hockey team.
However, the task is ridiculously tough and Gordon has to train his young unit to the best of his abilities to face an indomitable opponent.
35. Idol of the Crowds (1937)
Not many of us were acquainted with the fact that Hollywood star John Wayne had even played the character of an ice hockey player of celluloid.
Well, hello, he most certainly did! Filmmaker Arthur Lubin's Idol of the Crowds is one of the only non-Western motion pictures that you could find the great John Wayne featuring.
The story follows a professional hockey player who starts to receive life-threatening messages after he declines to throw a critical championship game.
Even though this is not a very popular title today, it has sufficient excitement to keep its target audience going.
34. The Mystery of the Million Dollar Hockey Puck (1975)
Directors Jean LaFleur and Peter Svatek's The Mystery of the Million Dollar Hockey Puck aspire to be more than just your regular hockey-based feature film.
The film traces the journey of a young and brave orphan who eavesdrops on a plot by robbers who are planning to smuggle diamonds out of Canada.
The kid decides to get involved because the diamonds are tipped to be smuggled while being packed in the paraphernalia of his favorite hockey team, the Montreal Canadiens.
The thieves soon realize that the kid knows about their plans and decide to go after him before their scheme is destroyed for good.
While the plot may come across as enjoyable, the execution, sadly, does not meet the expectations in this one.
33. H-E Double Hockey Sticks (1999)
Director Randall Miller's H-E Double Hockey Sticks is a made-for-television sports drama feature film that is based on the opera Griffelkin by Lukas Foss.
The film tracks the journey of Griffelkin; a "devil-like" creature who has studied for what seems like an eternity at the Beelzebub Vocational Institute.
Beelzebub, on the other hand, is someone who wishes to let go of this idle student of hers. So, she finds him a task: If he can manage to acquire the soul of the famous hockey star Dave Heinrich, he can very simply get his graduation certificate.
This pleasant little movie is for the viewers who wish to laugh along with actor Will Friedle.
32. When We Were Boys (2013)
Not many of our readers would be aware of the fact that this sports comedy-drama is the fifth installment in the Les Boys film franchise.
Striving to take the viewers back to the winter of 1967, the film follows a group of friends who are facing different issues in their respective lives.
They decide to come together during the Christmas holidays to form a strong hockey team. Their only aim seems to be to win a prestigious competition.
Written and directed by Richard Goudreau, When We Were Boys will not disappoint the viewers who truly enjoy watching films of the Les Boys series.
31. Les Boys II (1998)
Director Louis Saia brings back the boys to tell the entertaining saga of a hockey team in the second installment of the Les Boys franchise.
The film traces the journey of the team members of an amateur Canadian hockey team, who tend to get indulged in romantic endeavors while touring France for an international tournament.
While the feature film managed to mint money at the box office in Quebec, the laughs provided were not as authentic as in the first outing of the series.
However, Les Boys II can still be watched at least once, courtesy of the sporadic laughs that it manages to elicit.
30. Junior Majeur (2017)
Director Éric Tessier's Junior Majeur is yet another Canadian hockey-themed sports drama project that stars Antoine Olivier Pilon, Rémi Goulet, Alice Morel-Michaud, Normand Daneau, Claude Legault, Patrice Robitaille, Madeleine Péloquin, and Edith Cochrane in prominent roles.
The feature film tracks the journey of an 18-year-old hockey prodigy who has to face a lot many impediments, each of which threatens to endanger both his career and relationships.
Prior to its official theatrical outing, Junior Majeur premiered at the Abitibi-Témiscamingue International Film Festival. The motion picture went on to win the Public Prize at the 20th Quebec Cinema Awards.
29. Youngblood (1986)
Youngblood has been helmed for the screen by Peter Markle and stars Rob Lowe, Cynthia Gibb, Ed Lauter, and Patrick Swayze in crucial roles.
The film tracks the journey of a 17-year-old farm boy who is given the opportunity of an ice hockey tryout.
Along with his brother, he travels to Canada and gets himself selected. However, his only shortcoming is that he has slow fists.
The rest of the screenplay follows whether or not the aspiring individual learns to operate his fists and play ice hockey the Canuck way.
Also, we see him falling for the coach's cute daughter. Rob Lowe's transformation is something to watch out for in this clichéd motion picture.
And, like most sports flicks, Youngblood also comprises a training montage involving a speed bag and shirtless push-ups.
28. The Chiefs (2004)
Written and directed by Jason Gileno, The Chiefs is a sports documentary feature that attempts to tell the true story of five brawling hockey players.
These players, who stay in the back of a hockey arena, can be seen battling for their way to the heroic status in what they call the most brutal league in the world.
However, their way with violence begins to take a heavy toll on their lives. Ultimately, they are forced to face their worst enemies - themselves.
Jason Gileno's documentation of the lives of five aggressive hockey players is something to look forward to for the fans of the sport.
27. The Deadliest Season (1977)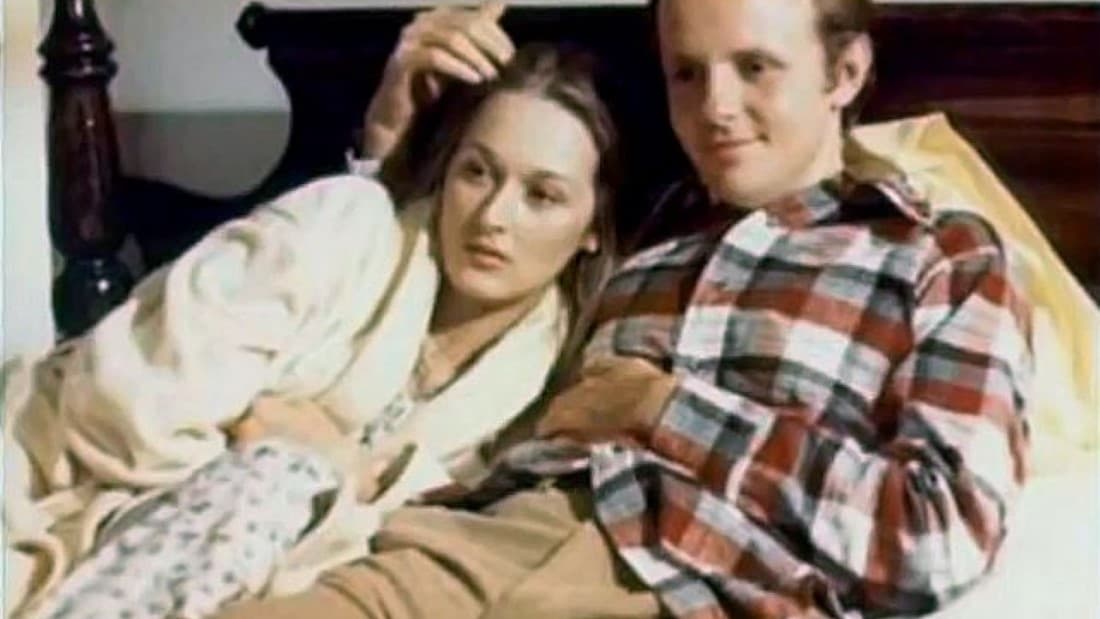 Director Robert Markowitz's The Deadliest Season is a made-for-television sports drama that stars actors such as Michael Moriarty, Kevin Conway, and Meryl Streep.
The story attempts to pursue the journey of a lawyer (portrayed by Kevin Conway) who goes on to indict violence in sports.
He does so to basically defend a pro hockey player (played by Michael Moriarty) who has been accused of manslaughter on ice.
The Deadliest Season featured the television debut of the iconic actor Meryl Streep. And, even though the basic plot of this television feature revolves around ice hockey, it is not only for the fans of the sport.
26. The Pee-Wee 3D: The Winter That Changed My Life (2012)
This comedy-drama sports feature film has been directed by Éric Tessier and stars Antoine Olivier Pilon, Alice Morel-Michaud, Guy Nadon, and Julie Le Breton in crucial roles.
The movie traces the journey of Janeau, who is urged to shift to a new city after the death of his mother.
After having moved, Janeau joins a hockey team. However, his teammates are envious of his undeniable talent. But, he tries to befriend the competent goalkeeper as they gear up for the league's top tournament.
Aside from being a decent hockey-themed feature film, it is also a family entertainer in more ways than one.
25. The Mighty Ducks (1992)
This Stephen Herek directorial venture stars Emilio Estevez, Joss Ackland, Lane Smith, and Jussie Smollett in pivotal roles. The plot follows the journey of Gordon; someone who continues to reflect on the day when he lost a critical match for his team.
It is something that continues to eat him up from within. However, unlike most individuals in the real world, he is given a second chance to redeem himself and restore his lost glory.
The catch here is that this time, he is the coach of a shaky hockey squad. This sports comedy-drama motion picture is the first installment of The Mighty Ducks film series.
24. The Boy Who Drank Too Much (1980)
Director Jerrold Freedman's The Boy Who Drank Too Much is a made-for-television feature that is based on a novel of the same name by Shep Greene.
The plot of the film tracks the journey of a high-school hockey player (played by Scott Baio) who starts following his alcoholic father; all while his friend (portrayed by Lance Kerwin) tries his very best to deter him from making the same mistakes as his pop.
The film was produced and released to work as a morality play. It aimed to bring the repercussions of serious alcoholism to light.
23. Les Boys (1997)
This Quebec-made sports comedy feature film has been directed by Louis Saia. Its success led to the production of three more sequels.
Today, the Les Boys film franchise is known to be one of the most popular Canadian series of all time.
Touted to be grim in its execution, this project has a fair bit of domestic drama spearheading its screenplay.
The story follows a family that is compelled to confront chaos after two siblings are reunited with their psychopathic brother who has only recently been out on parole.
Ever since the release of this motion picture in 1997, it has been established that French viewers have cherished it far more than the English audience.
22. Waking Up Wally: The Walter Gretzky Story (2006)
This Dean Bennett directorial venture is a screen adaptation of the book, titled Walter Gretzky: On Family, Hockey and Healing, by Walter Gretzky.
This inspiring story of a man from humble background traces the journey of a superstar ice hockey player named Walter Gretzky.
Life puts Walter through a brutal test as he struggles to remember both his son and his amazing career after having suffered from a devastating stroke.
Waking Up Wally: The Walter Gretzky Story is a moving biographical sports drama that thrives on its believable performances.
Our readers are advised to keep a tissue or two by their side while they sit to catch the journey on their respective screens.
21. Mr. Hockey: The Gordie Howe Story (2013)
Director Andy Mikita's Mr. Hockey: The Gordie Howe Story features actors such as Michael Shanks, Kathleen Robertson, and Martin Cummins in significant roles.
The film attempts to track the journey of NHL legend Gordie Howe (played by Michael Shanks), who decides to come out of retirement.
He does so in order to get an opportunity to prove himself in the freshly established World Hockey Association.
This Canadian-American television feature received four well-deserved Canadian Screen Award nominations at the 2nd Canadian Screen Awards. While the demonstration of Gordie's return had a fair bit of drama that connects, the championship drive in the movie was devoid of it.
20. Bon Cop, Bad Cop (2006)
This dark comedy-thriller buddy cop feature film from Canada might just be the most unusual hockey-themed project that one may find on our list.
Even though the plot of this motion picture does not entirely revolve around the sport, there is a sub-plot that demonstrates parodies of the National Hockey League squads, their owners, and players, respectively.
However, on paper, the story follows two cops from Ontario and Quebec who struggle to put aside their differences while teaming up to apprehend a notorious serial killer.
Bon Cop, Bad Cop went on to become one of the top-grossing Canadian motion pictures domestically.
19. Mystery, Alaska (1999)
One of the most popular hockey feature films to make it to our list, Mystery, Alaska promises entertainment galore.
The story follows the arduous journey of Alaska's amateur hockey team, called Mystery. After the Mystery squad is challenged by the New York Rangers for a match, the residents of the town overlook their trivial misunderstandings and come together to support their team in the crucial game that is going to be televised nationally.
While this Jay Roach-helmed project implicitly talks about how sports can make people both forgive and forget things, it can also be seen for those who like to watch the phenomenal Russell Crowe on celluloid.
18. Hockey Night (1984)
This Paul Shapiro directorial venture is a coming-of-age sports drama feature film that stars Megan Follows, Yannick Bisson, and Rick Moranis in pivotal roles.
The plot follows a 14-year-old girl (portrayed by Megan Follows), who tries out as a goalie for a local boys team in Canada.
However, despite her hard work and efforts, she is forced to face the prejudice of being the only girl surrounded by a bunch of boys.
While Hockey Night is restricted to basic moves of the game, it does have its fair share of melodrama with an aim to leave an impact.
And, even though the feature film comprises no major surprise, it is still worth watching at least once. That said, Megan Follows stands out as a performer among the cast.
17. Goon (2011)
This Michael Dowse directorial venture stars Seann William Scott, Jay Baruchel, Alison Pill, Marc-André Grondin, Kim Coates, Eugene Levy, and Liev Schreiber in significant roles.
The story follows a kind-hearted bouncer named Doug Glatt, who is drafted into a dysfunctional minor league hockey team.
However, aside from learning how to skate, he also has to fight a tough opponent in order to taste victory.
This hockey-themed motion picture, which is more than just about winning games and tournaments, was a box office bomb upon its theatrical release.
That said, Goon did find a fair amount of success after having premiered on Netflix.
16. The Cutting Edge (1992)
This sports romantic-comedy feature film has been helmed for the screen by Paul Michael Glaser. It stars D. B. Sweeney, Moira Kelly, Roy Dotrice, and Terry O'Quinn in crucial roles. The motion picture traces the journey of a self-centered ex-hockey player and a master figure skater.
Things get exciting and a bit more asking as they become unlikely partners in their ambitious quest for the Olympic gold.
The Cutting Edge's focus on a rich and spoiled figure skater is something to truly watch out for in this motion picture.
Even though the romance can come across as contrived, the movie can still be watched by devoted sports lovers.
15. No Sleep 'til Madison (2002)
Three directors David Fleer, Erik Moe, and Peter Rudy come together for No Sleep 'til Madison. The story follows a 30-year-old man Owen Fenby who has nothing but love in his heart for his girlfriend.
But, there is something that he probably loves more: High School Hockey. However, he soon finds out that his closest pals have decided to abandon his annual trip to the Wisconsin State High School Hockey Tournament.
Needless to say, the sorry state of affairs compels him to force the harshest truths about his obsession. Actor Jim Gaffigan proves his timing as an actor in this project.
14. Making Coco: The Grant Fuhr Story (2018)
One of the better documentary films to have been released on the sport of ice hockey, Making Coco: The Grant Fuhr Story has been directed by Don Metz.
The feature attempts to bring to light the many achievements of the first black superstar in hockey, namely Grant Fuhr.
The champion player not only won 403 NHL games but was also inducted into the Hockey Hall of Fame in 2003.
Making Coco: The Grant Fuhr Story does a fine job in telling the on and off-field story of one of the pioneers in hockey.
13. Sel8nne (2013)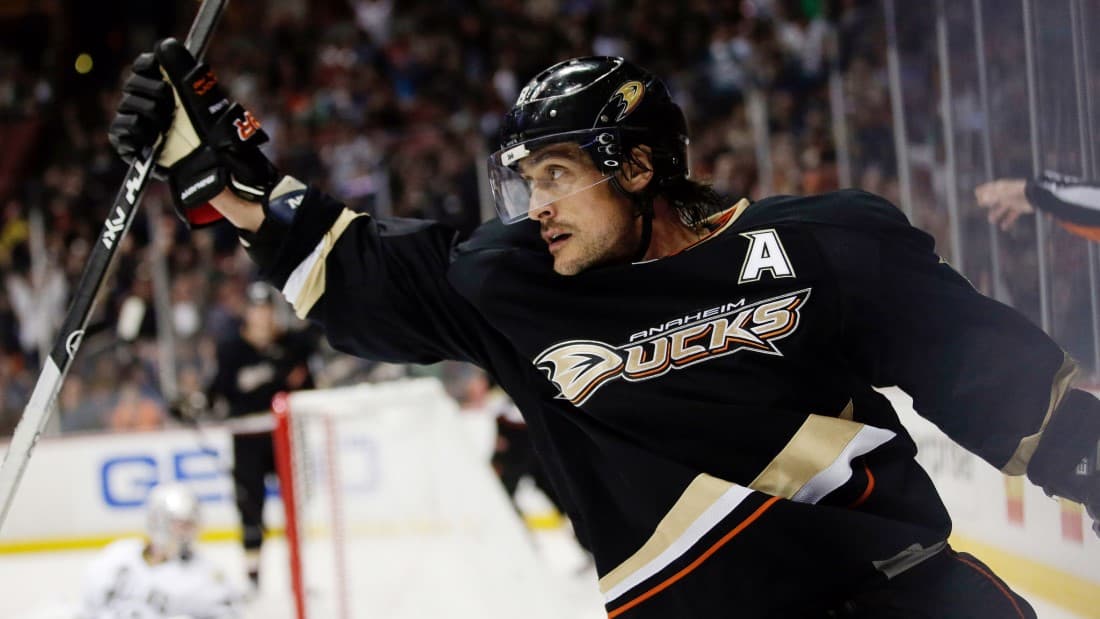 Written and directed by Jukka-Pekka Siili, this sports documentary feature strives to track both the personal and professional lives of the Finnish ice hockey star, Teemu Selänne.
Even though Teemu had played in the NHL for over 20 years and was considered to be one of the country's best ice hockey players, not many knew about his life outside the rink.
Therefore, this documentary aims to let the viewers get acquainted with the true Teemu Selänne. Sel8nne definitely needs to be watched by fans of ice hockey and especially the ones who are fond of Teemu's personality.
12. Net Worth (1995)
This Canadian biographical sports drama television motion picture has been helmed by Jerry Ciccoritti. It is based on the 1991 book, titled Net Worth: Exploding the Myths of Pro Hockey, by journalists David Cruise and Alison Griffiths.
Starring Aidan Devine, Kevin Conway, R. H. Thomson, and Al Waxman in significant roles, the story follows the actions of a popular hockey player, who, after the unfortunate demise of a former teammate, decides to fight for the rights of the players against the unprincipled team owners.
The performances in this feature are good enough for a title that made its debut on television. That being said, Net Worth should be seen by fans of each and every sport in order to understand both the on and off-field complexity of the games.
11. The Last Gladiators (2011)
The beauty of The Last Gladiators lies in the fact that it could have been based on any other sport other than hockey.
However, the documentary feature is, indeed, based on hockey and does a fine job of conveying that some fights truly never halt.
Filmmaker Alex Gibney takes the route less taken in his ambitious attempt to demonstrate the history of the ice hockey 'goon.' A goon essentially was the player who seemingly had just one purpose - to protect the star players, no matter how high the cost or how much cumbersome the circumstances.
This bittersweet project has a decent amount of insight for the fans of hockey who wish to know its history better.
10. Indian Horse (2017)
Indian Horse is one hockey-themed sports drama that managed to receive favorable feedback from most of the film festivals where it was screened.
Directed by Stephen Campanelli, the story follows a determined Saul, who is taken away from his clan and cultural heritage to a school where he goes on to exhibit some remarkable sporting skills.
However, sadly for him, his real opponents are not from on the field, but off of it. As Saul continues to progress, he has to combat the tragic issues of racism and alcoholism.
The film was appreciated for being audacious enough to do some disturbing sequences regarding the much-admired sport. It also goes on to demonstrate how Saul, despite being trapped in serious situations, hopes to come out of them stronger.
Indian Horse is the official film adaptation of author Richard Wagamese's novel of the same name.
9. Gold (2018)
Director Reema Kagti's Gold is a period sports drama that attempts to trace the journey of India's first national hockey team to the 1948 Summer Olympics.
The story follows the manager of the Indian hockey team, Tapan Das, who faces a ton of difficulties as he helps his team in preparing for the upcoming Olympics.
The teammates and the manager have only one dream in their optimistic eyes - to win a glowing gold medal for their country.
Gold stars Bollywood star Akshay Kumar in the lead and is infused with a ton of songs and drama to adhere to the fans of Bollywood movies.
The motion picture was a moderate success at the domestic box office.
8. Tough Guy: The Bob Probert Story (2019)
This sports documentary feature is based on the life of one of the NHL's greatest enforcers. Written and directed by Geordie Day, the project presents several archival footage and intimate testimonials to depict the life and profession of the famous NHL tough guy named Bob Probert.
Tough Guy: The Bob Probert Story showcases the very many fights of the aforementioned NHL star. It is raw, real, and brutally honest in its depiction of the aforementioned events.
While the documentary may make some people admire Probert's guts, it can also end up creating a section that may perhaps be left with no sympathy for the guy.
7. Soorma (2018)
This Shaad Ali directorial venture is another notable Bollywood project to make it to our list. Starring actors Diljit Dosanjh, Taapsee Pannu and Angad Bedi in pivotal roles, it is based on the life of popular Indian hockey player Sandeep Singh.
The film tracks the arduous journey of a hockey player named Sandeep Singh who is left paralyzed after a gunshot accidentally and, unfortunately, hits him.
While many speculate that his career is gone for good, Singh surprises them when he decides to make a comeback to the sport; all while taking a vow to beat his disability.
Very soon, the champion seeks to lead the Indian unit to victory. Lead stars Diljit Dosanjh and Taapsee Pannu deliver noteworthy performances in this biographical sports drama.
6. Slap Shot (1977)
This sports comedy venture has been directed by George Roy Hill and stars actors Paul Newman and Michael Ontkean in significant roles.
The screenplay of the motion picture traces the journey of a minor league ice hockey team that practices violent game-play strategies in order to gain prominence in a factory town that is steadily declining.
Slap Shot has something in store for every diehard hockey fan out there. It does not resort to the glossy charm that is found in most mainstream sports-themed feature films.
Instead, the film offers a very realistic glimpse of what goes inside the locker room. The movie opened to mixed reviews and was a moderate success at the box office.
5. Legend No. 17 (2013)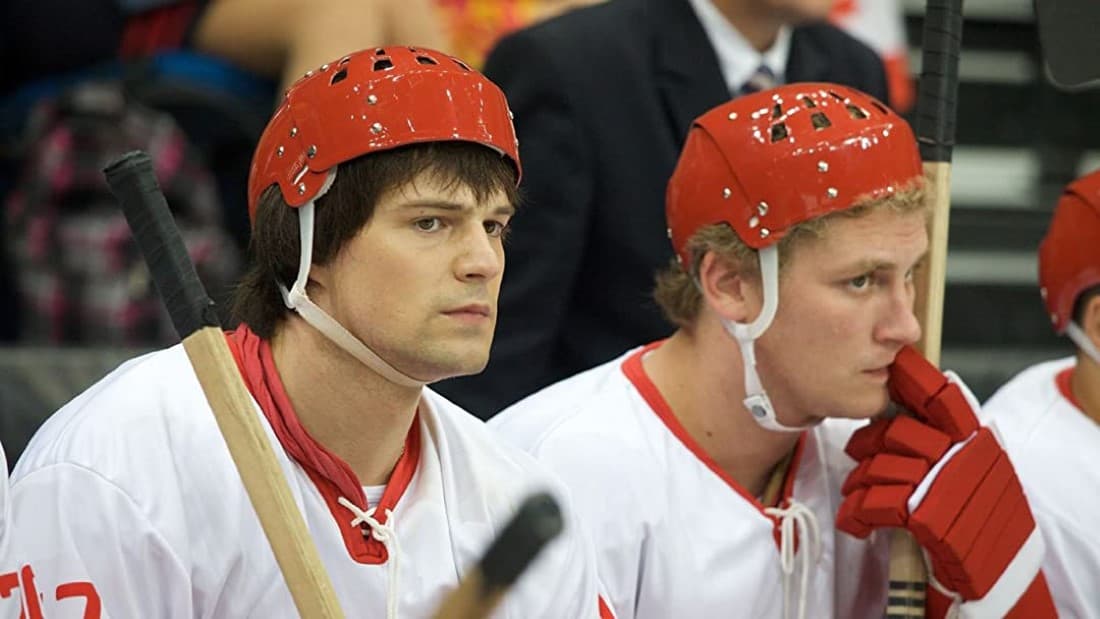 This Russian biographical sports drama motion picture has been helmed for the screen by Nikolai Lebedev. The film is a depiction of the life and career of a Russian hockey player named Valeri Kharlamov.
The screenplay tracks his rise to stardom and then, ultimately, his fall and untimely death. A lot of effort has been put in to cover the first match of the Summit Series USSR — Canada 1972.
While Legend No. 17 was presented with six Golden Eagle awards, including one for the best movie, its makers went on to receive the State Prize of the Russian Federation for the year 2013.
4. Miracle (2004)
Helmed for the screen by Gavin O'Connor, the film traces the journey of a player-turned-coach named Herb Brooks. Brooks fights all the odds to ensure that the 1980 USA Olympic hockey team topples the supposedly indestructible Russian unit.
Starring Kurt Russell, Patricia Clarkson, and Noah Emmerich in prominent roles, this motion picture manages to keep you on the edge of your seats; even though the viewers pretty much know how the story is going to end.
Credit has to be given to the makers for making sure that Miracle manages to leave an impact despite a predictable finale.
The project opened to favorable reviews at the box office and Kurt Russell was appreciated for his commendable character projection.
3. The Rocket (2005)
The Rocket is an award-winning Canadian biopic that attempts to trace the journey of Quebec's most famous hockey player, Maurice "The Rocket" Richard.
It focuses on the struggles of a French Canadian individual in the National Hockey League which was known to be dominated by Anglophones.
The hockey sequences in this motion picture are beautifully filmed. Also, the director has been able to successfully duplicate the look and feel of the game from the 1940s and 1950s.
This feature film, which sees a lot many appearances by National Hockey League players, opened to positive reviews and was nominated for a lot many awards.
2. Red Army (2014)
This American-Russian documentary film has been written, directed, and produced by Gabe Polsky. The documentary traces the journey of hockey captain Slava Fetisov and four other players who agree to come together to form an unconquerable unit known as the 'Russian Five.' However, everything does not come to them as easily as they would have expected.
Soon enough, their coach's vicious regimen leads Fetisov and the others to defect from the Soviet Union itself. Needless to say, Red Army is one fine attempt to showcase the changing scenario within the national ice hockey team of the Soviet Union through the eyes of its skipper.
1. Chak De! India (2007)
Bollywood director Shimit Amin's Chak De! India is a critically-acclaimed hit that was bankrolled by one of India's biggest production houses.
Starring Shah Rukh Khan in the lead, the film traces the journey of a former hockey star, Kabir Khan, who is labeled to be a cheat after he fails to win his country a game.
However, he gets his chance at redemption after he starts coaching the Indian women's national hockey team. While his coaching proves his undaunted loyalty towards his nation, it also ends up elevating the stature of India's national sport in the true sense of the word.
Needless to say, this Indian mainstream project is one of the best-rated hockey titles in the world. If you are truly a hockey lover, do not miss out on this one.