»
Top 46 Best Wrestling Movies Of All Time [2023]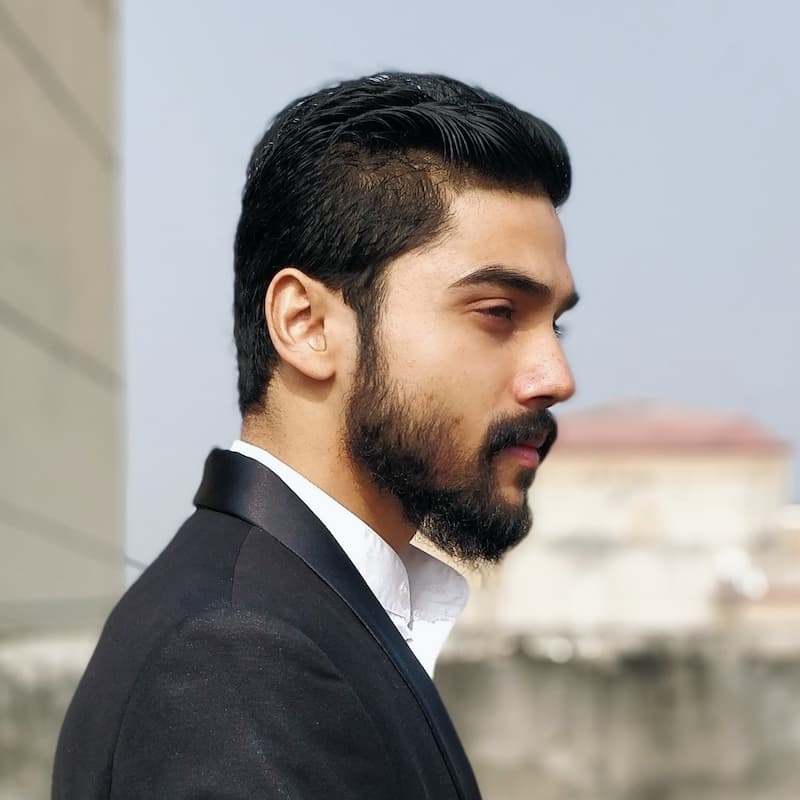 Shivam-Updated Jan 20, 2023
---
Professional Wrestling is one of the most spectacular spectator sports in the world and has been for as long as one can remember.
It is not surprising then that a lot many motion pictures and documentaries have tried to chronicle the rise of the sport and of those who make it so great.
The success of wrestling movies depends massively on how accurately they are able to depict what life is like inside the ring.
Needless to mention, a lot of hard work is put to ensure that the characters and stunts do justice to the plot structure.
Having said that, there is no denying the fact that with the passage of time and with the inception of social media, fans have gotten really smart.
Not only do they like to consume the things shown on television but they also wish to know all of the backstage stuff to get a better understanding of how their favorite sport actually operates.
Therefore, a lot of filmmakers have developed projects that have done justice to not only the on-screen depiction of the wrestling industry but also to many superstars who make the business so electrifying.
So now, take a seat and make some noise: for we are now going to get you acquainted with some of the finest projects that provide the fans of the wrestling world with a fair dose of drama, comedy, and history; and sometimes all, in equal measure.
46. Grunt! The Wrestling Movie (1985)
Director Allan Holzman 'Grunt! The Wrestling Movie' tries to tell the story of a documentary filmmaker, who tries to verify that a new wrestler named the Mask is, in fact, the late great Mad Dog Joe.
The feature film works in its attempt to create a whole lot of humor for the fans of wrestling, all while showing the officials and wrestlers who are interviewed about Mad Dog's shocking disappearance.
What works about 'Grunt! The Wrestling Movie' is the fact that it strives to shed light on how the profession of wrestling actually works.
45. Body Slam (1986)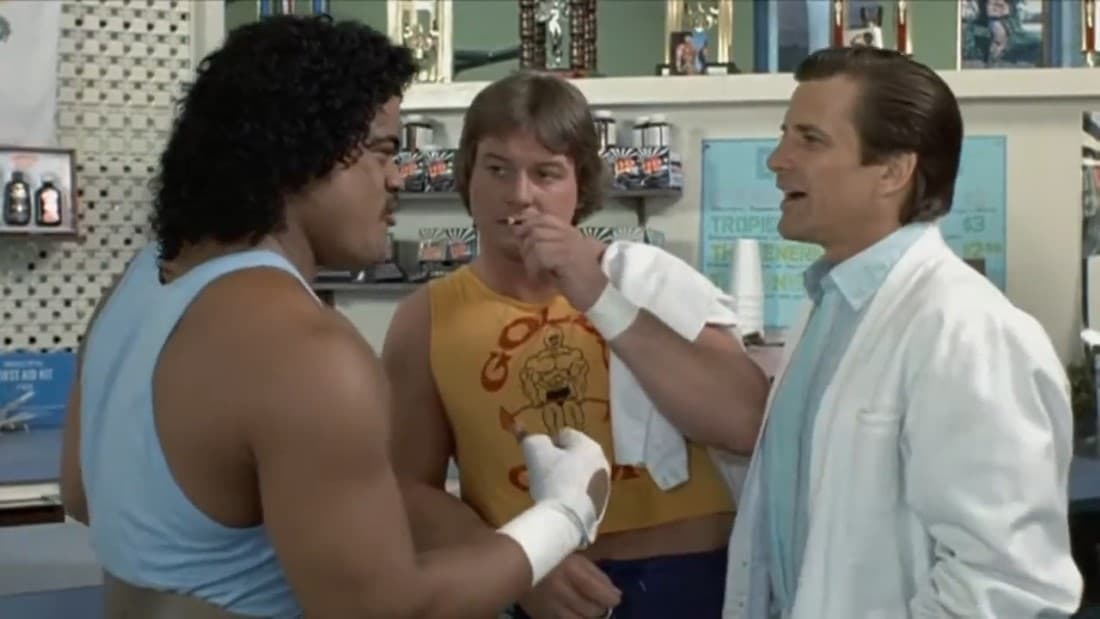 'Body Slam' is a rock and roll wrestling comedy feature film that tries to tell the story of a washed-out music promoter who becomes a rather thriving professional wrestling manager.
The main attraction of this Hal Needham directorial venture, along with Roddy Piper and Dirk "Faceman" Benedict, were the numerous other larger-than-life wrestlers from the era.
However, despite its attractions, this raucous action comedy was released to unfavorable reviews on television. The arguments between the director and producers of this project resulted in lawsuits that, consequently, led to an unwanted delay in the motion picture's release.
This is precisely why it was decided to launch it on television directly.
44. Below the Belt (1980)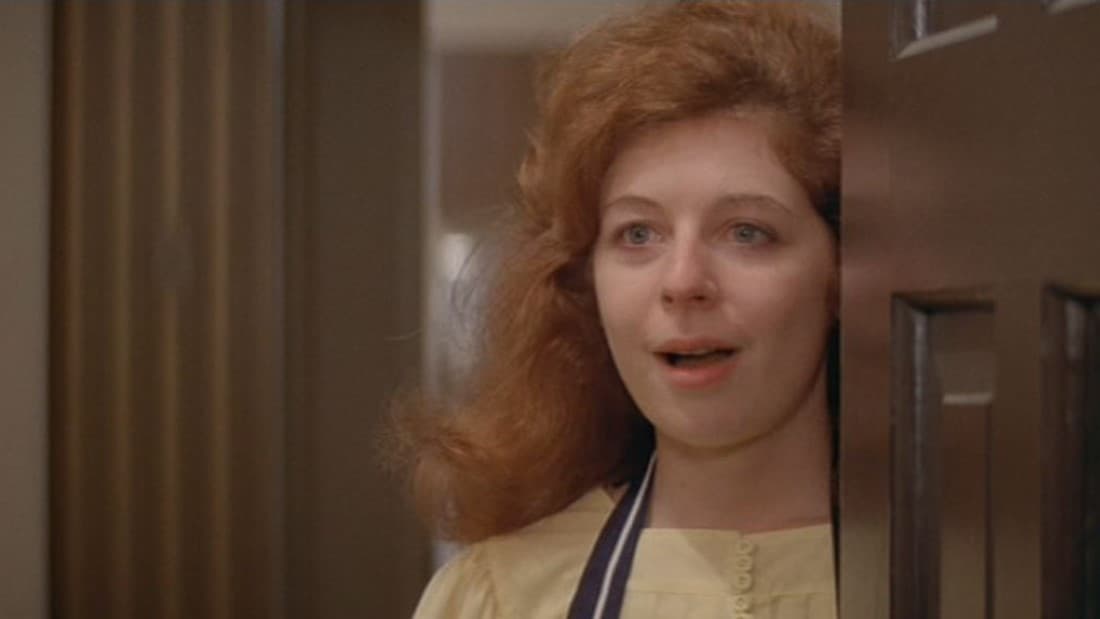 This Rob Fowler-helmed motion picture tracks the journey of a smart waitress from New York City, who is chosen for a whirlwind wrestling expedition.
However, she has to fight her way to the top of the list but, the fight, both on and off stage, won't be easy. 'Below the Belt' is a fair attempt to demonstrate the sacrifices that an individual has to make while being involved with the wrestling business.
Moreover, aside from the personal triumphs, it also casts a light on the hardships the female wrestlers had to face during the 1980s.
Each of the aforementioned sub-plots has been coupled with a heart-tugging drama in this feature film that not many wrestling fans seem to be aware of.
43. Ready to Rumble (2000)
Directed by Brian Robbins, this buddy comedy feature film is based on Turner Broadcasting's now perished professional wrestling promotion, World Championship Wrestling (WCW).
The story of the motion picture follows sewage workers Gordie Boggs and Sean Dawkins, who, after watching their favorite wrestler Jimmy King get cheated out of the WCW World Heavyweight Championship title, embark on a journey to redeem their hero's seemingly lost glory.
'Ready to Rumble' was a title that was derived from ring announcer Michael Buffer's popular catchphrase, "Let's get ready to rumble!". Several wrestlers from WCW can be seen making an appearance in the movie.
42. The Wrestler (1974)
Director James A. Westman's 'The Wrestler' featured actors such as Ed Asner, Elaine Giftos, Verne Gagne, and Billy Robinson in pivotal roles.
The story endeavors to track how mobsters try to muscle in on a wrestling promoter, his partner, and a contender for the coveted British championship.
While the motion picture attempts to demonstrate how competitive a sport wrestling truly is, a true fan of the sport will have a great time recognizing several Hall of Famers who makes an on-screen appearance in it. 'The Wrestler', which sheds light on the athleticism of the wrestlers, opened to mixed reviews at the box office.
41. Queens of the Ring (2013)
'Queens of the Ring' is a French feature film that was backed by WWE Studios. The screenplay traces the journey of a mother who is finding it incredibly difficult to cope with her son, who does not find her exciting anymore, and, who also happens to be a passionate World Wrestling Entertainment (WWE) fan.
Therefore, in order to win him over and come across as cool, she decides to become a professional wrestler.
Not only that but she even ends up assembling her colleagues to do the same. Thanks to its basic plot structure, the motion picture comes across as mildly entertaining.
However, it could only manage to receive mixed reviews from critics.
40. Blood & Guts (1978)
This Canadian sports drama motion picture tells the story of an aged professional wrestler and a young one, who end up becoming bonafide adversaries for a young woman.
The feature film earned 11 Canadian Film Award nominations at the 29th Canadian Film Awards. Not only was it nominated for the Best Picture award but it also received nominations for Best Director, Best Actress, and Best Supporting Actor, respectively.
For his performance in the movie, Beckman won the well-deserved Best Supporting Actor award. Directed by Paul Lynch, 'Blood & Guts' exudes the vibe of being a typical '70s title.
39. Paradise Alley (1978)
This American sports drama feature film was written, directed by, and starred Hollywood superstar Sylvester Stallone in a prominent role. 'Paradise Alley', which was Stallone's directorial debut, attempted to tell the story of three Italian-American brothers in Hell's Kitchen, New York City.
It shows how the brothers get involved with professional wrestling during the 1940s. The motion picture opened to unfavorable reviews at the ticket counters.
Also, what went a bit wrong with the movie was the fact that it was unjustly compared to Sylvester Stallone's iconic sports drama 'Rocky.' This movie was made between the first and the second installments of the 'Rocky' franchise and it somehow shows in its execution.
38. The One and Only (1978)
Director Carl Reiner's 'The One and Only' stars actors Henry Winkler, Kim Darby, and Gene Saks in prominent roles.
It tells the story of a would-be actor, who brings his girlfriend to New York in the 1950s but, somehow, ends up becoming a garish pro wrestler.
The film opened to mixed reviews with some of the critics finding it mildly funny while others did not acknowledge its humor at all.
The motion picture thrives on Henry Winkler's genuine character projection. Like most wrestling stories, 'The One and Only' also talks about the heartbreak and hard work involved with the profession.
37. I Like to Hurt People (1985)
This wrestling documentary feature has been helmed by Donald G. Jackson. It attempts to trace how two wrestling superstars, namely The Sheik and Andre the Giant, fight each other to become the indomitable in-ring superstar.
Basically, 'I Like to Hurt People' is a mockumentary that was developed comprising a ton of official ringside footage involving famous wrestlers from the 1980s.
It presents a dose of fashion, attitude, and culture of the 70s and 80s successfully; all while trying to stay true to its basic and entertaining theme of professional wrestling. It is strictly for the die-hard fans of the sport.
36. Signature Move (2017)
This indie comedy-drama sports feature film has been helmed for the screen by Jennifer Reeder. The story follows the journey of a Pakistani Muslim lesbian who is living in Chicago with her beloved mother, who seems to be obsessed with television.
A twist to the tale is added when it is revealed that the girl ends up falling head over heels in love with a professional wrestler.
The motion picture, which had its premiere at the 2017 South by Southwest Film Festival, is a pleasant cross-cultural love story that can be seen at least once.
35. Over the Top (1987)
This Menahem Golan directorial venture stars actors such as Sylvester Stallone, Robert Loggia, Susan Blakely, and David Mendenhall in pivotal roles.
The motion picture attempts to trace the journey of a trucker who wishes to rebuild his relationship with his son after the untimely demise of his wife.
However, with an aim to take control of his life which he thinks is going out of his hands, he also decides to participate in an arm-wrestling championship. 'Over the Top' is a routinely made sports drama that opened to strictly average reviews at the box office.
34. Nacho Libre (2006)
This sports comedy-drama motion picture has been helmed by Jared Hess and stars actor and comedian Jack Black in the lead role.
The story follows a monastery cook named Ignacio, who decides to accomplish his dream of becoming a luchador in order to earn more money.
He continues with his aim despite knowing that his fellow monks would look down upon him and, in fact, may even end up expelling him.
In any case, Ignacio seeks help from a local thief named Steven and continues with what he needs to do.
Even though 'Nacho Libre' opened to mixed reviews, it has developed a sort of a cult following since its release in 2006.
33. Rumble (2021)
Directed by Hamish Grieve, 'Rumble' is a computer-animated sports comedy feature film that is partially based on Rob Harrell's graphic novel 'Monster on the Hill.' The film is set in a world where monsters are humble but monster wrestling is a prominent sport.
This leads us to Winnie; someone who wishes to be a manager like her beloved father. In her pursuit, she tries to turn an inexperienced monster into a challenger.
Even though 'Rumble' opened to mixed reviews from critics, its voice acting and animation received some appreciation. The kids would perhaps like this world of monster wrestling better than the adults did.
32. Legendary (2010)
Director Mel Damski's sports drama, 'Legendary', stars actors Patricia Clarkson, Danny Glover, and Devon Graye in significant roles. However, the film's major selling point was the inclusion of WWE Superstar John Cena in its star cast.
The motion picture traces the journey of a soft teenager who gets himself enrolled in his school's wrestling unit.
His only aim is to train hard to ensure that he is able to reunite his disturbed family, members of which have gone their separate ways after the death of his father. 'Legendary' opened to mediocre reviews at the ticket counters.
31. Reversal (2001)
This sports drama about a high school wrestler has been directed by Alan Vint. The film is based on a true story.
The story follows a high-schooler named Leo Leone; someone who has been wrestling since the tender age of seven.
However, now, Leo seems to be tired of living the dream of his father, who also happens to be his coach.
Irrespective of the fact that his next steps may cost him his scholarship and a shot at the Olympics, Leo just wishes to have some fun while he can at his age.
'Reversal' shows its lead character questioning his motivation for wrestling and his tricky relationship with his well-intentioned but pushy father. Even though a bit syrupy, it is a decent watch.
30. The Legend of Baron To'a (2020)
This motion picture traces the journey of a young man from Tonga who seems to be struggling with the legacy of his wrestling father.
However, he decides to follow in the footsteps of his deceased father by battling for the much sought-after championship belt; this is to get the belt that was stolen from his beloved father back.
Helmed for the screen by Kiel McNaughton, 'The Legend of Baron To'a' is all about its action sequences, the depiction of the relationship between a father and his child, legacy, and, most importantly, Tongan culture.
29. All the Marbles (1981)
Helmed for the screen by Robert Aldrich, this sports comedy-drama title stars Peter Falk, Vicki Frederick, and Laurene Landon in crucial roles.
It also features the Pittsburgh Steeler Hall of Famer, "Mean" Joe Greene, who can be seen playing himself. '... All the Marbles', which has been reissued as 'The California Dolls', follows the journey of a female wrestling tag team and their manager Henry; someone who is forced to face a mountain of challenges while trying to supervise a tag team of female wrestlers as they are preparing to partake in an event at Reno, Nevada.
While the motion picture failed to mint money at the ticket counters, the cast was praised for their performances.
28. Vision Quest (1985)
This motion picture features actors Matthew Modine, Linda Fiorentino, and Michael Schoeffling in significant roles. It has been helmed by Harold Becker.
Based on Terry Davis' 1979 novel of the same name, 'Vision Quest' tells the story of a Spokane high school wrestler who ends up falling in love with a woman older than him.
Soon enough, he decides that he wants a lot more than what he's got in his life right now.
Therefore, with the help of his lady love, he sets out to prove everyone wrong. Pop star Madonna was seen making her maiden feature film appearance in this project.
27. My Breakfast with Blassie (1983)
This Johnny Legend directorial venture is a spoof of 'My Dinner With Andre' that shows comedian Andy Kaufman and professional wrestler "Classy" Freddie Blassie coming together to talk about topics like personal hygiene.
As absurd as the basic plot may sound, the motion picture thrives on the chemistry that the two men share.
Also, those who have a knack for Kaufman's comedy will enjoy the humor involved here better. Having said that, what would amuse our readers is the fact that 'My Breakfast with Blassie' was shot in four and a half hours in a single day.
26. Kayfabe: A Fake Real Movie About A Fake Real Sport (2007)
This mockumentary drama is dedicated to the sport of Professional Wrestling. Written and directed by Michael Raven and Michael Scull, it attempts to bring to light both the reality and fiction of wrestling for its die-hard enthusiasts.
The film tells the story of some colorful and eccentric indie wrestlers who have been given what seems like one last chance to show the world that they belong in the big leagues of the sport.
The wrestlers appear to be under pressure because their show, TCICWF, is shutting down for good. 'Kayfabe: A Fake Real Movie About A Fake Real Sport' would be enjoyed by those who are involved with the business of professional wrestling.
25. The Hammer (2010)
Director Oren Kaplan's 'The Hammer, which was originally titled 'Hamill', is a sports drama motion picture that endeavors to tell the touching story of a deaf wrestler named Matt Hamill.
Hamill is seen overcoming a ton of odds while on his way to becoming a three-time NCAA champion and, subsequently, a Mixed Martial Arts (MMA) combatant.
In order to ascertain that full justice is done to the role, the producers roped in deaf actor Russell Harvard to play the main lead in the project.
Needless to say, it is his performance that ends up driving the feature film.
24. The Foul King (2000)
This South Korean comedy-drama feature film has been written and directed for the screen by Kim Jee-Woon. 'The Foul King' strives to tell the story of a bullied and incompetent bank clerk who decides that he needs to find an outlet for his heightening frustration.
Therefore, he dons a face mask and ends up becoming a professional wrestler. The film, which thrives on its comedic parts and promising performances, is both hilarious and poignant in equal measure.
Also, it would be safe to assert that this motion picture is not only for the fans of wrestling but, in fact, for everyone who works in an office and wishes to find an outlet to vent themselves.
23. Lipstick and Dynamite, Piss and Vinegar: The First Ladies of Wrestling (2004)
Filmmaker Ruth Leitman's documentary drama, 'Lipstick and Dynamite, Piss and Vinegar: The First Ladies of Wrestling', sees him interview female wrestlers from the 1940s and 1950s.
The focus of this project is to let the public get familiar with the early days of women's professional wrestling in North America.
Throughout the feature's runtime, Ruth Leitman can be seen interviewing The Fabulous Moolah, Mae Young, Gladys "Kill 'Em" Gillem, Ida Mae Martinez, Ella Waldek, and Penny Banner.
The project had its premiere in Toronto and was screened at various film festivals across the United States of America.
22. Foxcatcher (2014)
This outstanding Bennett Miller directorial venture is credited with changing the way the world recognized actor Steve Carell.
Nominated for Oscars and Golden Globes for the right reasons, the movie tracks the journey of two Olympic wrestlers and distanced brothers, Mark and Dave, both of whose life changes dramatically after a wealthy sponsor named John E du Pont invites them to be a part of his team called Foxcatcher.
Starring actors such as Steve Carell, Channing Tatum, Mark Ruffalo, and Vanessa Redgrave in critical roles, this motion picture is as good a crime drama as it is a sports flick.
The plot of this biographical psychological sports drama thriller is driven by its tense atmosphere and terrific performances.
21. Sultan (2016)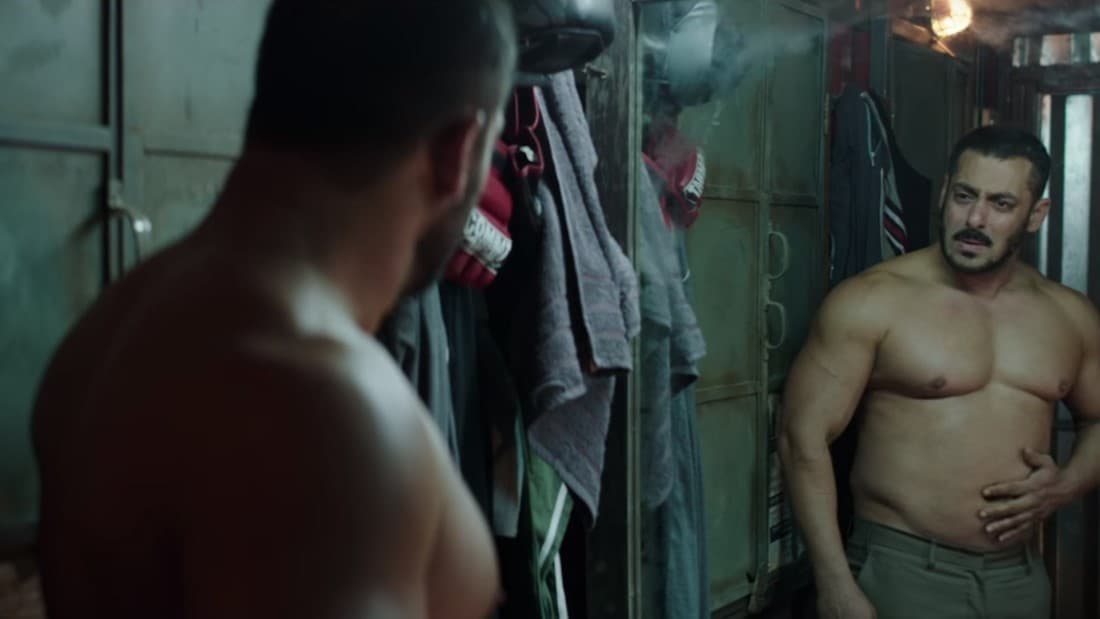 Starring India's biggest box office star Salman Khan in the titular role, the Bollywood movie 'Sultan' traces the journey of a middle-aged wrestler named Sultan Ali Khan, who gives up the sport after the death of his newborn son.
Years later, a golden opportunity to regain his lost love and respect comes knocking on his door. A bit underconfident and yet dedicated, Sultan Ali Khan sets out to revive his career.
This blockbuster motion picture won the top three honors at the Tehran International Sports Film Festival. While it won the Best Actor and Actress titles for megastar Salman Khan and leading lady Anushka Sharma, director Ali Abbas Zafar also ended up grabbing an award for Best Director. 'Sultan' was appreciated for cutting across borders cultures and languages with its powerful story and performances.
In addition, the remarkable soundtrack of the film featured several chartbuster melodies.
20. Tales of Masked Men (2012)
'Tales of Masked Men' needed to have more takers among the hardcore fans of professional wrestling. We say so because this fascinating documentary allows the viewer to dive into the mysterious world of Lucha libre - Mexican wrestling.
The documentary drama, which has been shot extensively both in Mexico and the United States of America, is apparently only available for download these days; that too if you're lucky to find it online.
This exciting project does its best to study the history of Lucha Libre and how it has managed to sustain its popularity domestically for 9 long decades now.
19. The Sheik (2014)
'The Sheik' is a documentary that tries to chronicle the life and career of the Iranian-born pro-wrestler Khosrow Vaziri, who was best known by his stage name "The Iron Sheik."
While the documentary provides an insight to non-wrestling fans, it will, in fact, come across as superbly entertaining to followers of wrestling who have watched the man wrestle during his heyday.
It is a reasonably well-made documentary that will be enjoyed by people who may love to see a non-American man living the American Dream by playing the ultimate super-villain in the world of professional wrestling.
18. American Wrestler: The Wizard (2016)
This Alex Ranarivelo directorial venture is yet another commendable take on the world of competitive high school wrestling. The film traces the journey of a 17-year-old boy named Ali Jahani, who is forced to escape Iran after the hostage crisis in the 1980s.
After having reached California, he tries his best to adjust to his new lifestyle. However, he is met with hostility in America as well due to the crisis.
In order to push forward his attempts of fitting in, Ali takes a call to join the school's wrestling team.
Soon after, the awestruck viewer finds him evolving into the squad's star member. George Kosturos headlines this acclaimed biographical sports drama.
17. Fighting with My Family (2019)
This mainstream sports comedy-drama is based on the 2012 documentary, 'The Wrestlers: Fighting with My Family', by Max Fisher.
The biopic aims to entertainingly demonstrate the career of popular English professional wrestler Paige as she tries her best to make a name for herself on the biggest wrestling platform - World Wrestling Entertainment (WWE).
The film, which premiered at the Sundance Film Festival, received acclaim for the performances of Florence Pugh and Vince Vaughn.
The motion picture successfully chronicles the remarkable life story of the youngest Divas Champion to ever step into the ring.
One of the biggest wrestling superstars of all time, Dwayne "The Rock" Johnson, served as a co-producer on the project.
16. Win Win (2011)
Written and directed by Tom McCarthy, 'Win Win' stars actors Paul Giamatti, Amy Ryan, Bobby Cannavale, and Jeffrey Tambor in crucial roles.
Even though a lot many sports films come across as predictable, that is simply not the case with this project.
The motion picture traces the journey of a struggling lawyer Mike Flaherty, who moonlights as a novice wrestling coach.
It also outlines his relationship with a young bloke named Kyle. A moving drama about family and sacrifice, the feature film goes on to show how amateur wrestling can end up making a young lad disciplined.
This heartfelt and hilarious movie received good reviews from film pundits.
15. Beyond the Mat (2013)
Director Van M. Pham's 'Beyond the Mat' is a coming-of-age sports drama feature that is set against the backdrop of a suburban high school in Middle America.
This rather inaccessible project is in many ways a tale about two close pals as well as about the risky world of high school wrestling.
While tracing the complex journey of a teenager named Aaron Miller, the viewer comes across sub-themes such as love, loyalty, commitment, and friendship.
In its attempt to cover all of the aforementioned aspects, 2013's 'Beyond the Mat' pretty much turns out to be a movie about self-discovery.
14. Sumo Do, Sumo Don't (1992)
Written and directed by Masayuki Suo, 'Sumo Do, Sumo Don't' is often referred to as one of the better depictions of sumo wrestling in Japan on celluloid.
The story follows the journey of a mediocre college wrestling squad that pledges to win the league title after losing their first game rather terribly. 'Sumo Do, Sumo Don't' was selected as the Best Film at the Japan Academy Prize ceremony.
The critics, who praised it for its execution, called it both well-crafted and touching. The film, which is essentially about a university sumo club, does a great job of telling how the unlikeliest of people can turn into heroes.
13. You Cannot Kill David Arquette (2020)
This documentary film has been helmed for the screen by both Price James and David Darg. It attempts to pursue actor David Arquette's return to wrestling after his acting career comes to a standstill.
Actor David Arquette, who was called the most despised man in wrestling after having won a controversial WCW World Heavyweight Championship in 2000, has a lot to prove to those who consider him done and dusted.
Therefore, he decides to wrestle in a series of serious matches to reclaim his self-respect and redeem his stature within the wrestling world.
12. The True Story of WrestleMania (2011)
'The True Story of WrestleMania', which is a DVD produced by World Wrestling Entertainment, is a real treat for the fans of professional wrestling.
For more than 30 years, WrestleMania has gone on to host some of the biggest matches comprising some of the biggest wrestling stars in the business.
Finally, this documentary attempts to trace the journey of the mega sporting event from its early beginnings. The fans can find fresh and intriguing interviews with their favorite superstars in this documentary.
So, if you are a true wrestling enthusiast who is looking to savor the glory days of WWE, look no further than this WWE-backed documentary.
11. Waves (2019)
Alright, so, 'Waves' is not entirely a movie that is exclusively dedicated to wrestling, but it does tell the story of a young wrestler.
Tyler Williams, who is a popular high school senior and is on the school's wrestling team, ends up injuring himself poorly after he is pushed by his incredulously dominating father to excel.
However, things do not just stop there as the ties of the family members are further tested when a tragedy befalls Tyler and his girlfriend.
The motion picture has been written, co-produced, and directed by Trey Edward Shults. It stars Kelvin Harrison Jr., Lucas Hedges, Taylor Russell, Alexa Demie, Renée Elise Goldsberry, and Sterling K. Brown in significant roles.
10. Beyond the Mat (1999)
For a long time for wrestling fans, director Barry Blaustein's 'Beyond the Mat' was a documentary to look forward to; especially if they had to get an idea about the lives of professional wrestlers outside of the ring.
Even though the feature primarily focuses on stars like Mick Foley, Terry Funk, and Jake Roberts, it does end up providing great insight and a behind-the-scenes look at wrestling.
The documentary strives to cast a light on the lives of men and women and how they are when they are not performing as wrestlers.
Needless to say, this project was a critically acclaimed revelation for fans of the wrestling world during its heyday.
9. The Peanut Butter Falcon (2019)
Directed efficiently by Tyler Nilson and Michael Schwartz, 'The Peanut Butter Falcon' is a comedy-drama feature film that stars actors such as Shia LaBeouf, Dakota Johnson, John Hawkes, and Zack Gottsagen in significant roles.
The plot follows the journey of a man with down syndrome who runs away from a residential nursing home.
However, there is a reason behind him leaving the home; that is to pursue his dream of becoming an acknowledged professional wrestler.
Soon enough, he stumbles upon an outlaw who ends up becoming not only his friend but also his dedicated coach.
The motion picture performed fairly at the box office and met with positive reviews upon its release.
8. The Resurrection of Jake the Snake (2015)
'The Resurrection of Jake the Snake' is a popular documentary drama that shows how the road to redemption begins for a wrestler, or in this case, Jake Roberts after things go for a total toss both in his personal and professional lives.
The drama tracks how the fallen wrestling superstar has to make peace with his past in order to do justice to his family which seems to have given up on him for good.
The film, which shows numerous other wrestlers getting interviewed about Roberts, was released with mixed to positive reviews from the critics.
The feature made its debut at the Slamdance Film Festival in the January of 2015.
7. Nature Boy (2017)
As a part of a series of documentary films airing on ESPN under the title "30 for 30", 'Nature Boy' was a brave attempt to capture the charismatic life of The "Nature Boy" Ric Flair.
One of World Wrestling Entertainment's legendary performers, Ric Flair had a larger-than-life personality and an unmatched ability to keep the viewers hooked to their television screens.
This documentary chronicles how Flair's on-screen persona and the man behind it became the same. Needless to say, this Rory Karpf-helmed project reveals fascinating details about the "Nature Boy" that may end up pleasantly surprising thousands of ardent wrestling fans.
6. André the Giant (2018)
When one thinks of a mythical figure in the world of wrestling, there is no other face that comes to mind than that of André the Giant.
Often referred to by the fans as The Eighth Wonder In The World, Andre the Giant has always been considered to be a wrestling icon.
This documentary is a commendable attempt to bring together professional wrestlers and media personalities to cover wrestler and actor André René Roussimoff's inspirational life.
The film shows top names such as Hulk Hogan, Ric Flair, Vince McMahon, Arnold Schwarzenegger, Billy Crystal, and Andre's family members discussing his celebrated career.
5. The Wrestler (2008)
In filmmaker Darren Aronofsky's 'The Wrestler', Mickey Rourke delivers an outstanding performance as Randy "The Ram" Robinson; someone who used to be a massive wrestling star during the eighties but is now performing on the lower-level Indies to make ends meet.
Also starring Marisa Tomei and Evan Rachel Wood in significant roles, the motion picture attempts to show how a popular wrestler's life changes when he has to fight to stay relevant in the competitive and often forgetful industry.
The psychological sports drama feature opened to terrific reviews and won the Golden Lion Award at the 65th Venice International Film Festival.
4. Takedowns and Falls (2010)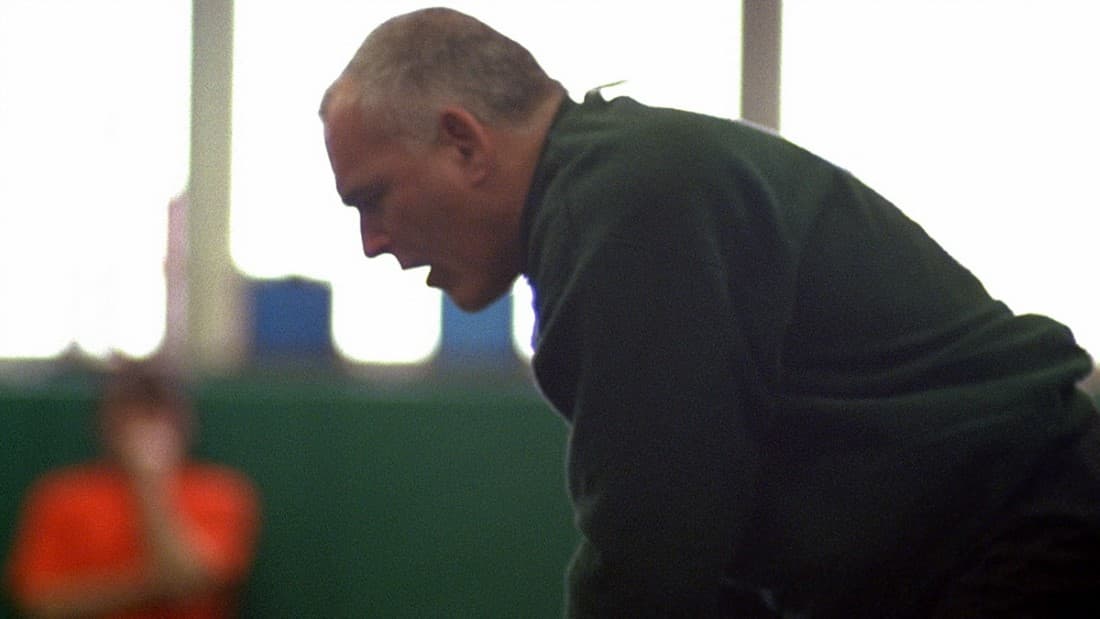 Directed by Todd Hickey and Kirk Ledger, 'Takedowns and Falls' is yet another documentary feature to make it to our list.
The story traces the journey of an ambitious squad of high school wrestlers who can be seen competing throughout Pennsylvania with only one aim - to make it to the PIAA State Championships successfully.
However, their journey asks more of them than just their ability to perform in the ring. Needless to mention, a lot of pain, sacrifices, and commitment take precedence as the young wrestlers march toward their dream.
This documentary does a good job of demonstrating wrestling at the college level.
3. Hitman Hart: Wrestling with Shadows (1998)
There is no denying the fact that Bret Hart continues to remain one of the most loved World Wrestling Entertainment (WWE) performers of all time.
Therefore, it was only about time before a project sought to track his extraordinary journey. Director Paul Jay's 'Hitman Hart: Wrestling with Shadows' shows glimpses of the superstar's childhood and his ultimate triumph in the wrestling universe.
Bret Hart himself can be seen discussing various aspects of both his personal and professional lives. That being said, the climax of this documentary was nothing less than a much-awaited blockbuster title match waiting to materialize.
The finale attempts to present an honest account of one of wrestling's most notorious moments - The Montreal Screwjob.
2. Pinned (2009)
Directed by Mike Norman and Patrick Norman, 'Pinned' is a documentary drama that not a lot many wrestling fans may have heard about.
However, the project tries to encompass everything that a wrestler has to deal with while in the business. The story follows two young men from different high schools in Ohio who are training rigorously to become the ultimate state wrestling champions.
This drama does a fair job mixing the right amount of wrestling with doses of excitement and emotions for its rather niche audience.
In addition, it also casts a light on the family and peer pressure involved to take things up in our lives while growing up.
1. Dangal (2016)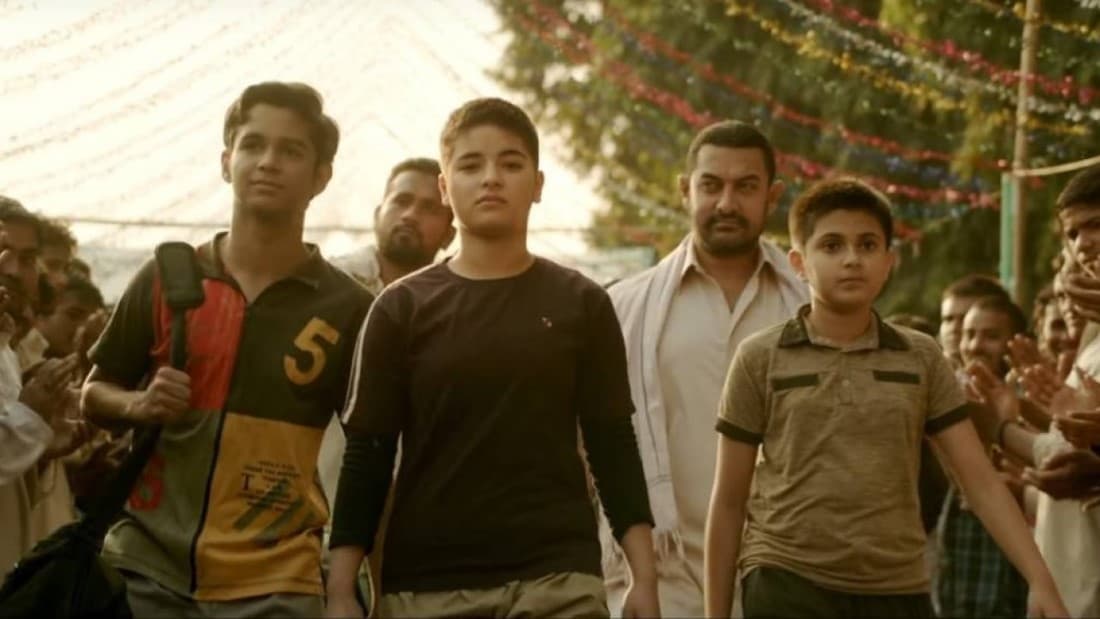 Director Nitesh Tiwari's 'Dangal', which is the highest-grossing Indian motion picture in the whole world, stars Bollywood superstar Aamir Khan, Sakshi Tanwar, Fatima Sana Shaikh, Zaira Wasim, and Sanya Malhotra in prominent roles.
The film tells the true story of a doting but commanding father and his two beloved daughters. Former wrestler Mahavir Singh Phogat wants to fulfill his dream of winning a gold medal for his country.
In order to accomplish his lifelong dream, he decides to train his daughters to win the gold. This biographical sports drama feature film was praised heavily for the presentation of its delicate and relevant subject matter.
Its tongue-in-cheek humor, the emotions depicting the relationship between a father and his daughters, and the well-choreographed action sequences connected with viewers all across the globe.