»
Top 31 Best Disney Princesses Of All Time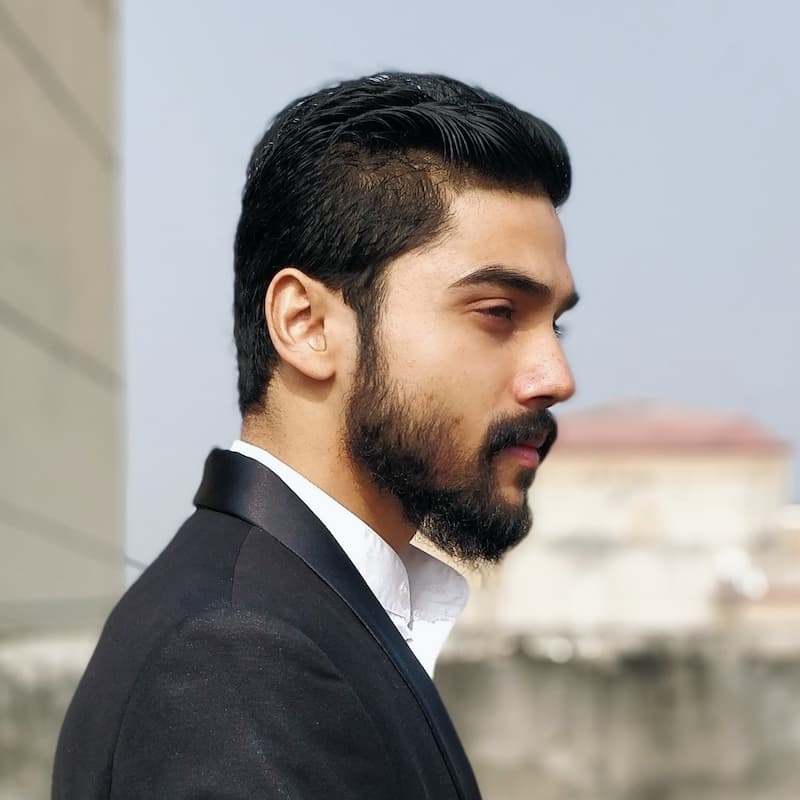 Shivam-Updated June 7, 2023
---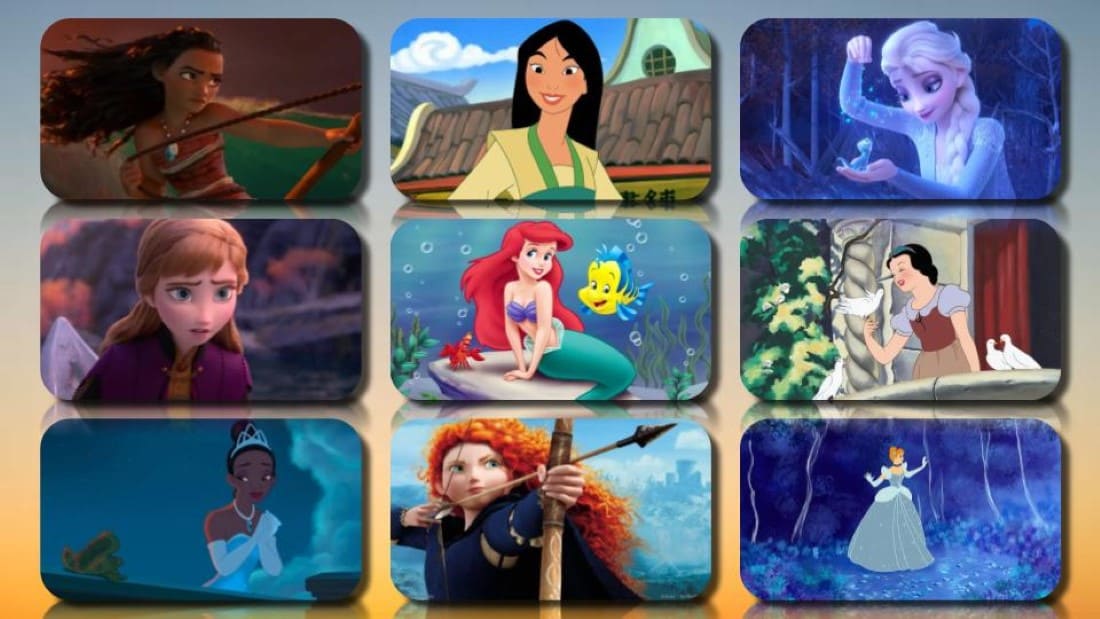 It is difficult to stumble upon people who have managed to catch several Disney princesses on the big screen and, yet, not been a fan of them.
Not only are the princesses brave and smart but they are also giving, adventurous, and compassionate in equal measure. However, a new trend has been observed in the recent past.
Our scintillating princesses have been portrayed as strong and independent young women. They do not fear speaking their minds or going against the rigid norms of society in order to make a lasting impression on the minds of the viewers.
Needless to say, Disney would have seen a dearth of iconic characters had it not been for these princesses. In fact, they are the ones who have played a mammoth role in making Disney the powerhouse brand that it is today.
The respective personalities of these beloved characters have gone on to inspire a lot many young women to do better in their lives.
Indeed, they have managed to capture the hearts of their fans courtesy of their magnanimous attitude and rock-solid determination.
Therefore, it would be safe to assert that the magical kingdoms derive a large chunk of their magic from the individuality of these characters.
So, we request our readers to take a seat and go through our story on the best Disney princesses of all time. As you may have guessed, we've taken into account their respective unique talents and personalities, and ranked them accordingly.
31. Jane Porter (Tarzan)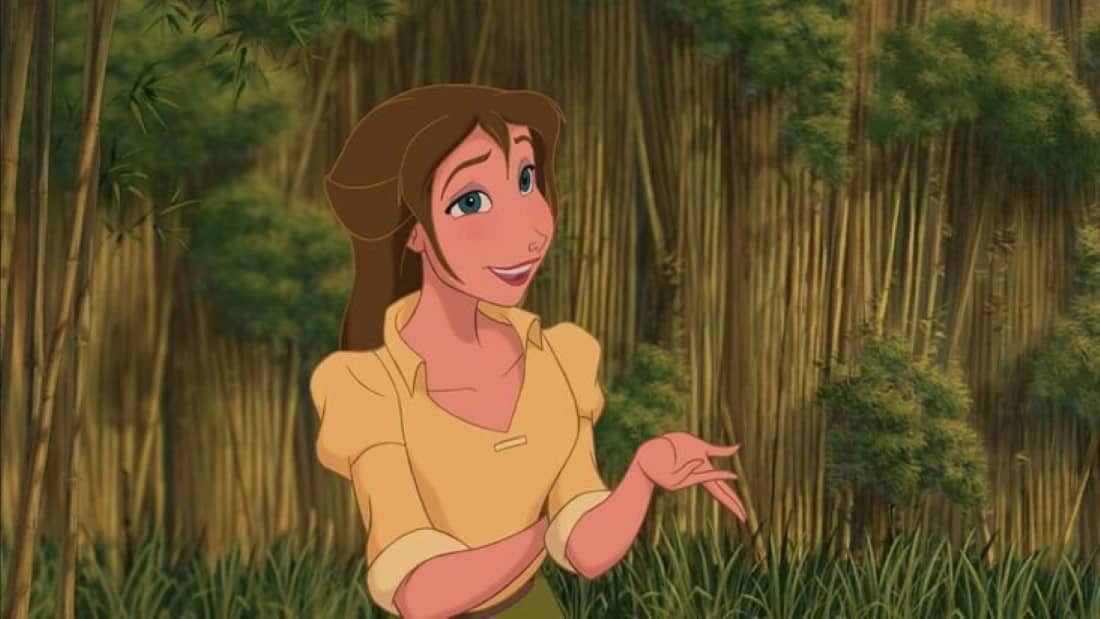 Although Jane Porter has not officially been termed a Disney Princess, one cannot help but think of her as one.
She is the second-most important character of the feature films Tarzan and Tarzan and Jane; primarily because she happens to be Tarzan's love interest.
Tarzan, on the other hand, may not technically be a prince but he certainly is the leader of the gorilla tribe.
We feel that Jane is incredible. She is a refined individual who has a knack for drawing and exploring.
Sure, she tends to get "dreamy" at times, but she is also quite practical when she has to be. Add to that the fact that the girl shares a beautiful relationship with her loving father.
30. Tiger Lily (Peter Pan)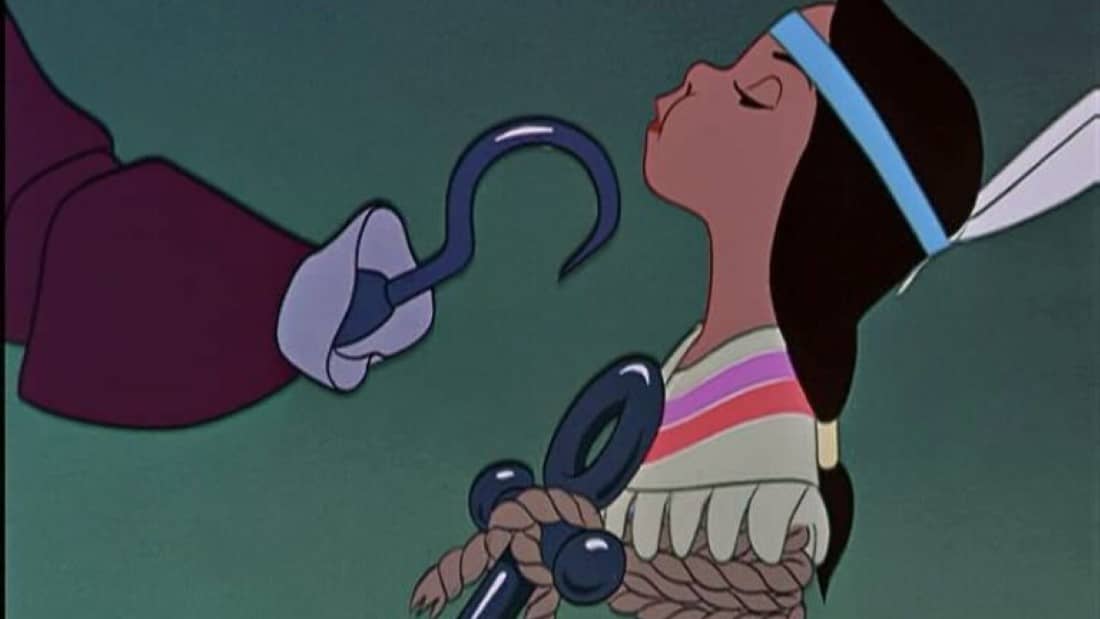 Tiger Lily is one of the most prominent supporting characters in the 1953 animated feature film, Peter Pan.
The young and beautiful lady is the daughter of the Indian Chief. While she is not a character with a lot of depth, she is shown to be brutually loyal pal to Peter Pan.
She is an enthusiastic and keen girl who cares deeply about her friends. Also, she is mostly seen speaking when it is necessary.
29. Princess Sofia (Sofia the First)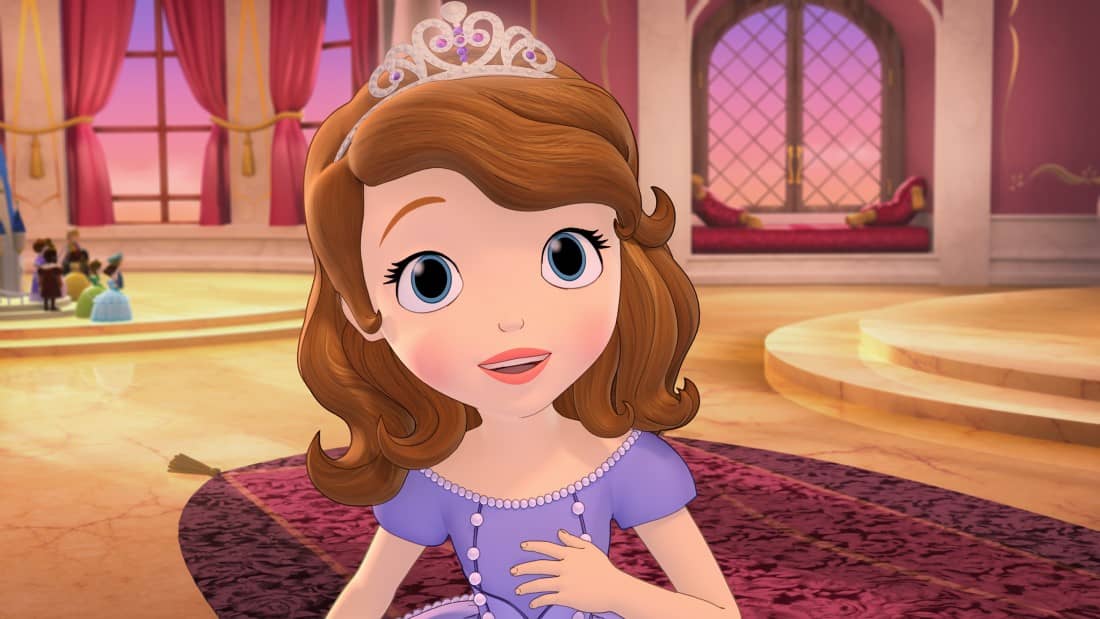 The titular protagonist of the animated television series Sofia the First was pretty much a common girl; that is until her mother ended up tying the knot the with the King of Enchancia.
This, naturally, made Sofia the princess. Needless to say, the girl starts to get into the shoes of a princess and live like one.
Sooner than later, a realization dawns upon her that while it is not too difficult to learn the mannerisms of a princess, one can only truly be royalty from within.
Sofia is a kind-hearted individual who is loyal to her loved ones and well-wishers. Known for giving warm hugs, she also keeps the promises made to the people around her.
Deep down, she probably believes that people who break promises lack integrity, and that it is something that only comes to haunt them later in their life.
28. Princess Atta (A Bug's Life)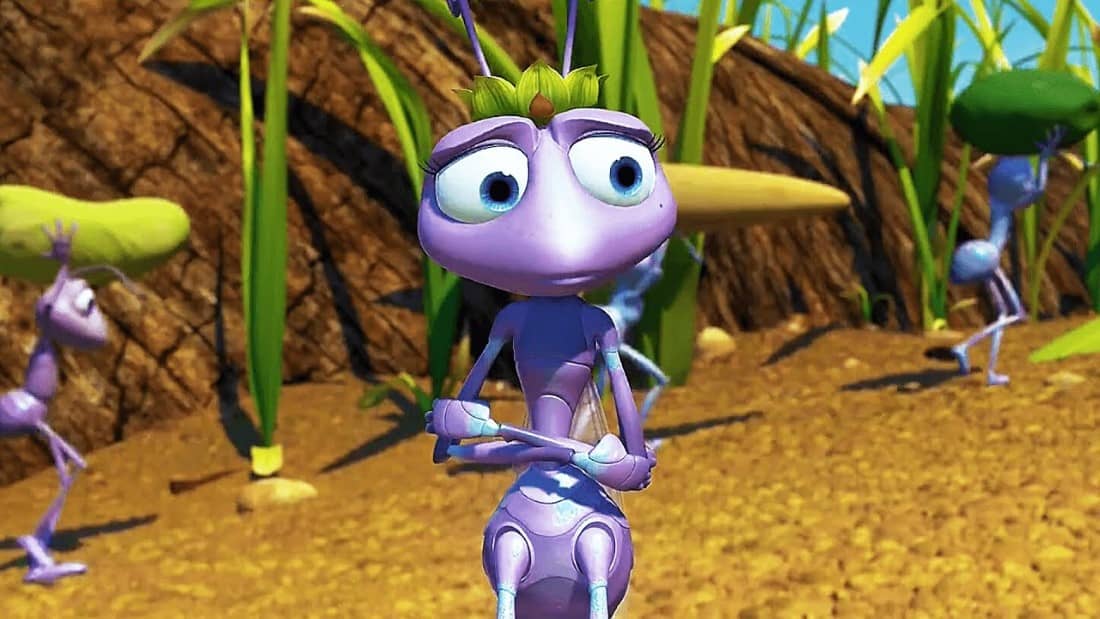 Atta is the Crown Princess of the Ant Colony and the central female character of the 1998 animated feature film, A Bug's Life.
Since she is the daughter of the Queen, she is, indeed, the heir to the throne of Ant Island.
It would be safe to call Princess Atta a perfectionist, who wants everything in her colony to be organized and worries about every aspect of it.
However, as the story progresses, we catch her getting a tad relaxed courtesy of her mother's comfort and her blooming relationship with Flik.
27. Princess Eilonwy of Llyr (The Black Cauldron)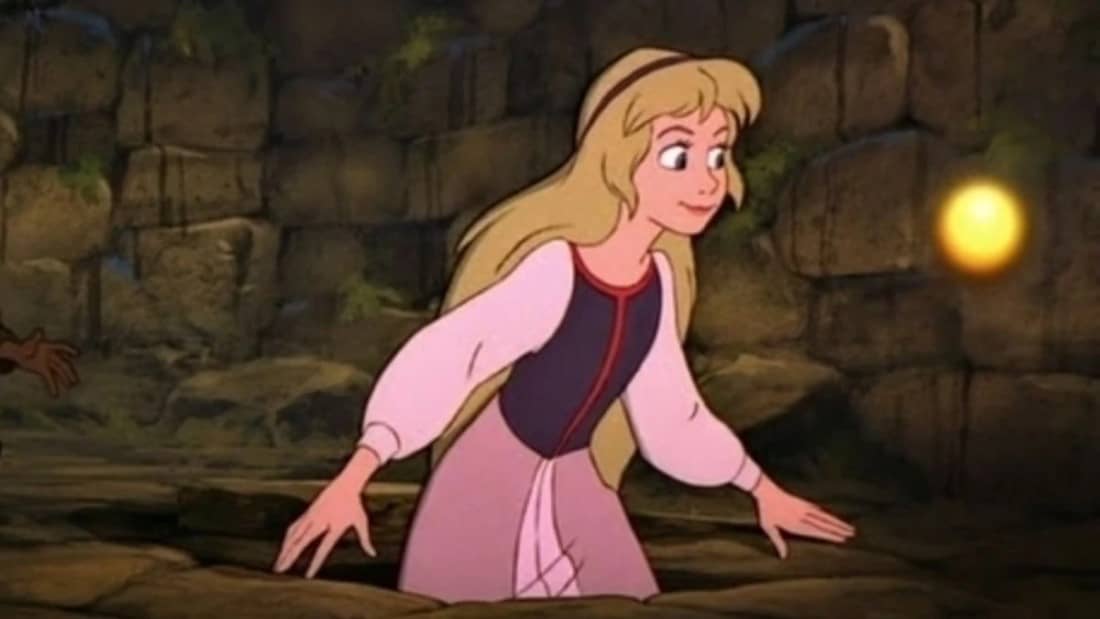 Disney's first PG-rated animated feature is a dark fantasy drama that includes Princess Eilonwy of Llyr as one of the central characters. She's been depicted as brave, determined, and chirpy.
In fact, you can gauge how loquacious she is from the fact that she is often seen babbling about things.
She happens to be Taran's love interest and can turn quite affectionate and strong-willed when she intends to.
However, she can also get a tad emotional and anxious, depending on her circumstances. That said, she has also been blessed with magical powers which she puts to use from time to time.
26. Princess Elena (Elena of Avalor)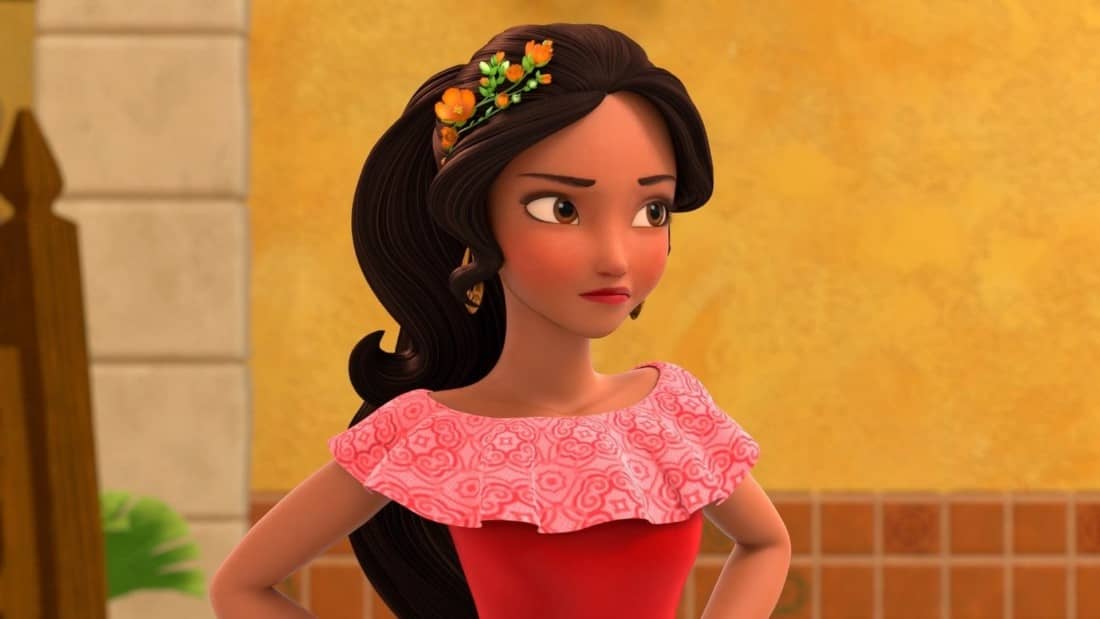 Princess Elena is the titular protagonist of the Disney Channel animated television series, Elena of Avalor. Right from the moment she is made the Crown Princess, she seems to be readying herself to be the Queen when she comes of age.
The eldest daughter of King Raul and Queen Lucia, she has all the qualities of a good leader. She wants the well-being of her friends and family to go along with the welfare of her subjects.
She holds her father in high regard and is evidently inspired by him.
25. Melody (The Little Mermaid II: Return to the Sea)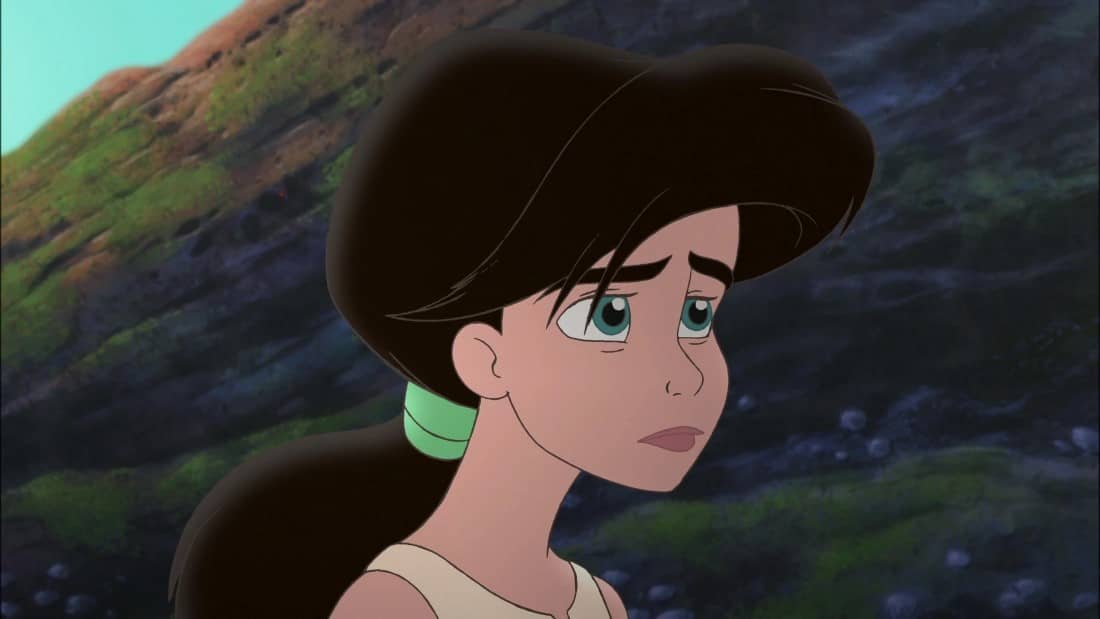 Melody is one of the main protagonists of The Little Mermaid II: Return to the Sea. She happens to be the loving daughter of Ariel and Prince Eric.
She is a well-mannered princess who has an adventurous spirit and who carries the ambitious dream of living her life under the sea.
She is as inquisitive as her mother and as determined as her father. That being said, there are times when she can come across as sassy, tomboyish, and socially awkward.
Her parents have wanted nothing more than for her to live her life ordinarily so that she can be kept away from harm.
24. Faline (Bambi)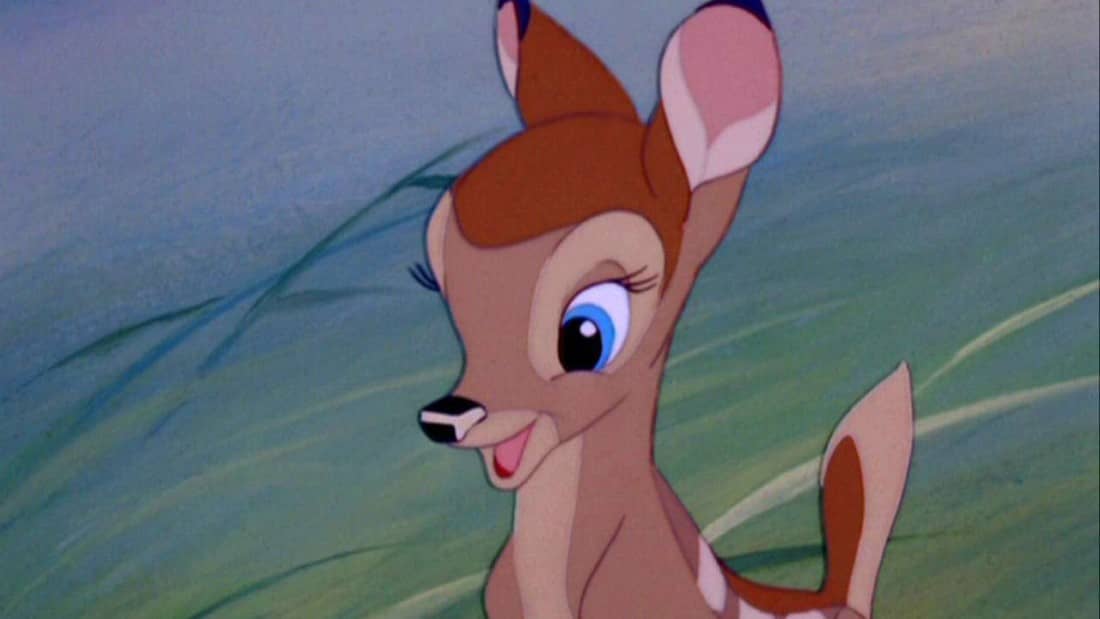 Faline is an adorable supporting character in the 1942 feature film Bambi. She is the daughter of Ena and one of the most underappreciated characters to make it to our piece.
Since she is the titular character's love interest, it automatically makes her a princess.
Even though she's been portrayed as bubbly, she does find herself getting involved in awkward situations; one of which includes a confusing love triangle.
Her brown and orange fur give her a distinct look.
23. Maid Marian (Robin Hood)
Maid Marian from Robin Hood is a kind and loving woman who grew up in a castle.
She always carries a ladylike demeanor and is unquestionably in love with the titular character. Even though her love is put to test when she is separated from him, she continues to love him just the same.
She and Robin Hood had known each other ever since they were very young. Needless to say, they fell head over heels in love as they grew older.
That said, the ineffably sweet Maid Marian is also fond of kids, which reflects in her likable personality.
22. Princess Kiara (The Lion King II: Simba's Pride)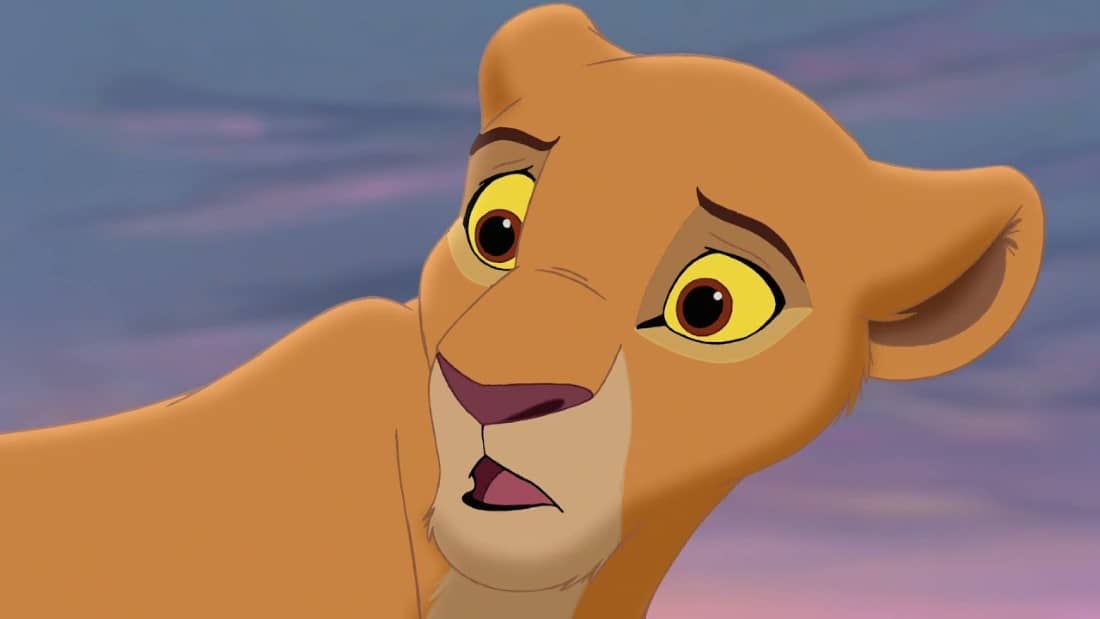 One of the central protagonists of the 1998 animated feature film The Lion King II: Simba's Pride, Princess Kiara is Simba and Nala's daughter.
So, of course, she is the future queen of the Pride Lands. When Kiara was a cub, she used to be wild, inquisitive, and overexcited about things.
She was frequently looking for new adventures like most human kids do. Even though she is curious, it is often her curiosity that ends up fetching her trouble.
Be that as it may, Princess Kiara has a strong desire for self-sufficiency and freedom.
21. Giselle (Enchanted)
Giselle lives in the fantasy world of Andalasia. She is full of the mannerisms and stereotypes that one may associate with Disney princesses.
She is fond of animals and is often seen dreaming about living a happy married life with her Prince Charming.
To date, she seems to have lived her life pretty much like a princess. It is not surprising then that she isn't very familiar with emotions such as anger, disappointment, and frustration.
So, when she makes her way to New York City, she is scared and confused about how things work in the "real" world.
20. Kidagakash Nedakh (Atlantis: The Lost Empire)
Kidagakash Nedakh is the daughter of the King of Atlantis, who is compelled to witness the destruction of the central city at a very young age.
Princess of the lost continent of Atlantis, Kida is shown to be losing memory of her culture. In fact, she soon starts believing that her people also seem to be losing themselves.
Needless to say, she strengthens her resolve to examine the past and rediscover the lost glory of their beloved civilization.
Also, she happens to be a linguist with terrific hunting and gathering skills.
19. Esmeralda (The Hunchback of Notre Dame)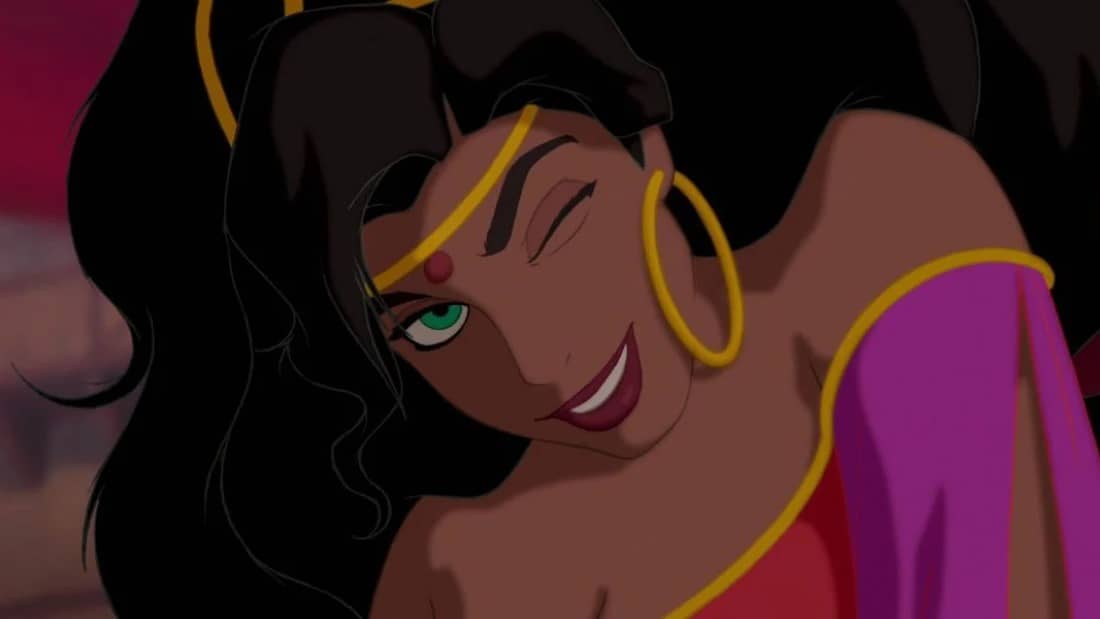 The young and beautiful Esmeralda is referred to as 'gypsy' by other characters in The Hunchback of Notre Dame.
The Romani woman sure is compassionate, but it seldom stops her being her outspoken self in a world full of miscreants.
Her kindness comes to the fore when she is seen trying to save a deformed bell-ringer named Quasimodo from his oppressor, Claude Frollo.
She tries to come to Quasimodo's aid and does not care about the fact that her antics end up offending Frollo.
18. Vanellope Von Schweetz (Wreck-It Ralph)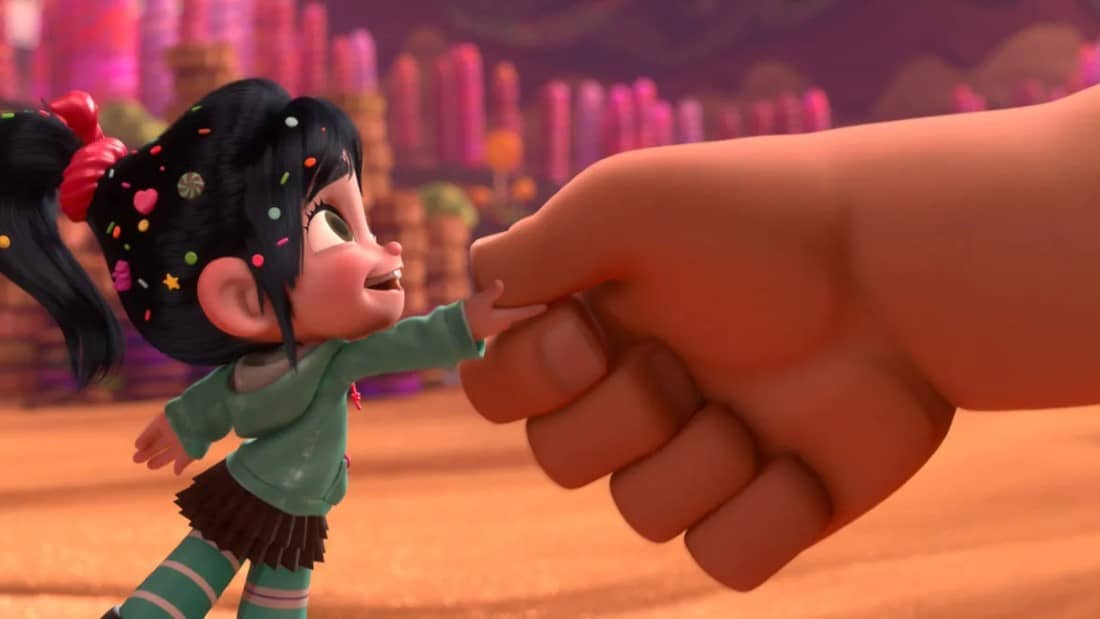 Vanellope is a loquacious and enthusiastic kart-racer in the candy-coated game Sugar Rush. Also, she is one of the main protagonists in the computer-animated comedy feature film, Wreck-It Ralph.
Since she happens to be one of the best racers in the competition, she is seen referring to herself as the undisputed "princess" of Candy Land.
She is often seen acting childlike throughout the film's runtime. While her humor is undeniably immature, she can even risk coming across as irritating to some.
Even though she is childish and naive, she has a clean heart and her bond with Ralph is perhaps the biggest reflection of the same.
17. Raya (Raya And The Last Dragon)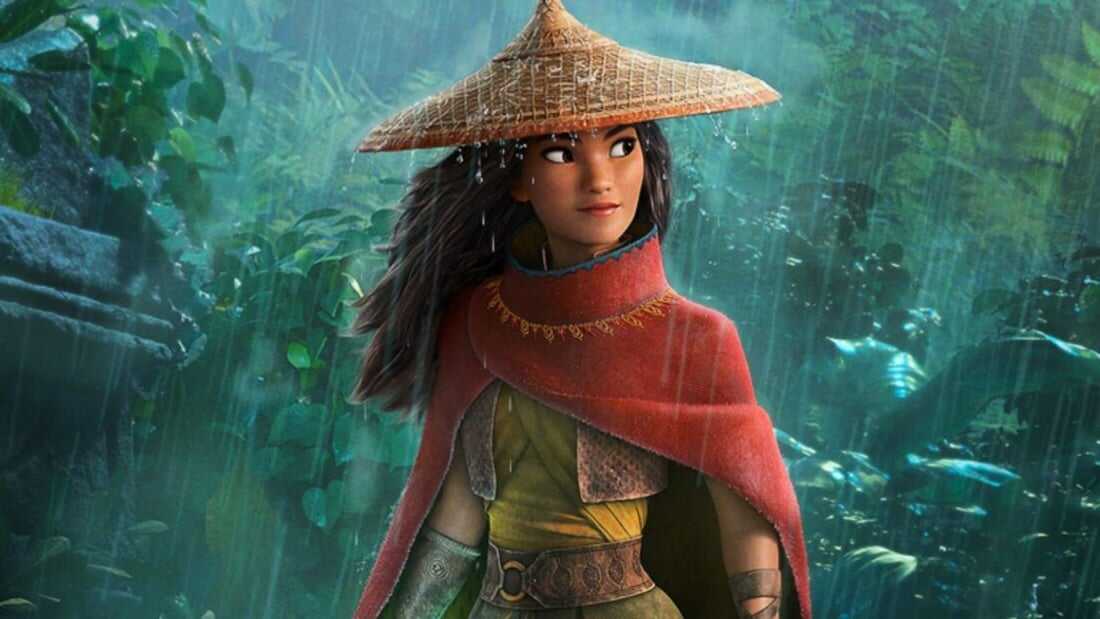 Make way for the fierce and virtuous warrior princess of Heart who has managed to find her way into the hearts of her admirers because of her deep sense of humanitarianism and morality.
In Raya and the Last Dragon, she can be seen training rigorously to become the Guardian of the Dragon Gem. Needless to say, she believes in her inner strength.
However, her willpower is tested when the gem turns into pieces and everyone without a piece ends up turning into stone; including her beloved father.
Even though she's the daughter of Kumandra's Heart chief, Raya is never seen taking advantage of her position. In fact, she does her best to fight for peace, unity, and harmony.
16. Nala (The Lion King)
If you're of the opinion that only humans can be princesses based on the order created by our society throughout the years, then you must work on your inflexible perspective.
This is because Nala, in our opinion, is as royal as they come. Not only is she married to "The King" but her journey also resembles that of a trademark Disney princess.
One of the most significant characters in The Lion King, she is the one who takes the onus on herself to make Simba aware of his responsibilities.
Even though she is spectacularly gorgeous, Simba is moved not only by her charms but also by her undeniable intelligence and power of reasoning.
15. Megara (Hercules)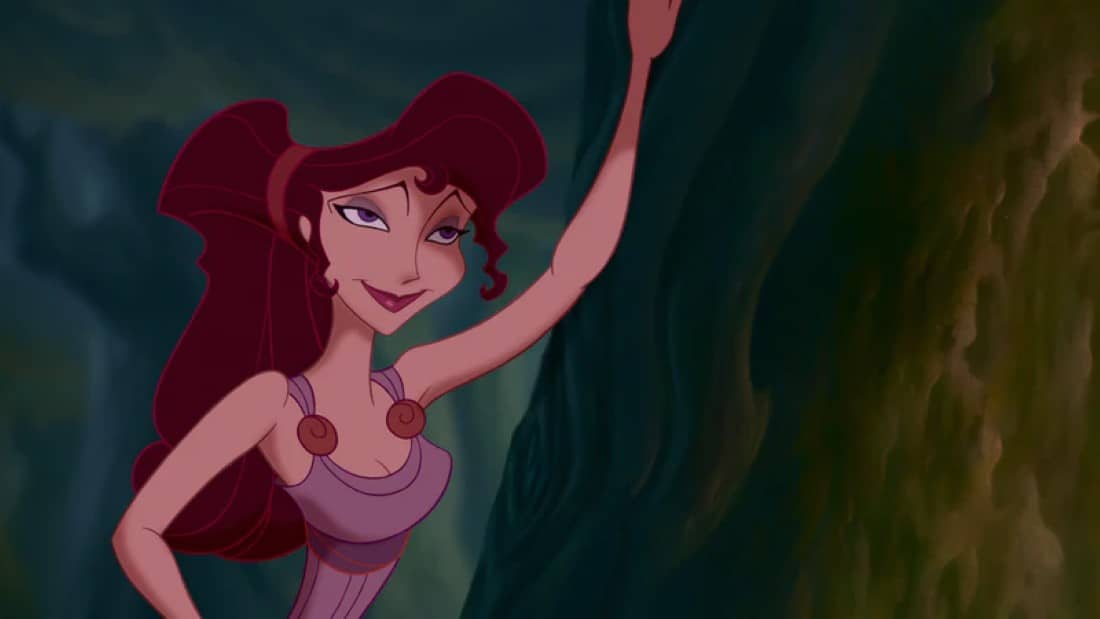 Let's just start by stating that Megara is one of the wittiest characters to make it to our story. But, calling her just witty would mean doing great injustice to her character.
We say so because she is as sassy, brave, sarcastic, and flirty as a princess can possibly afford to be.
One has to appreciate the fact that Megara was never taken for granted by Hercules. Even though she has been hurt quite often, she does not stop believing in the power of love.
Therefore, what makes her stand apart from the rest of the crowd is that she takes a chance to love again.
Trusting someone with your love is arguably the most difficult thing to do in the world, and she does not deter herself from treading that path again.
14. Aurora (Sleeping Beauty)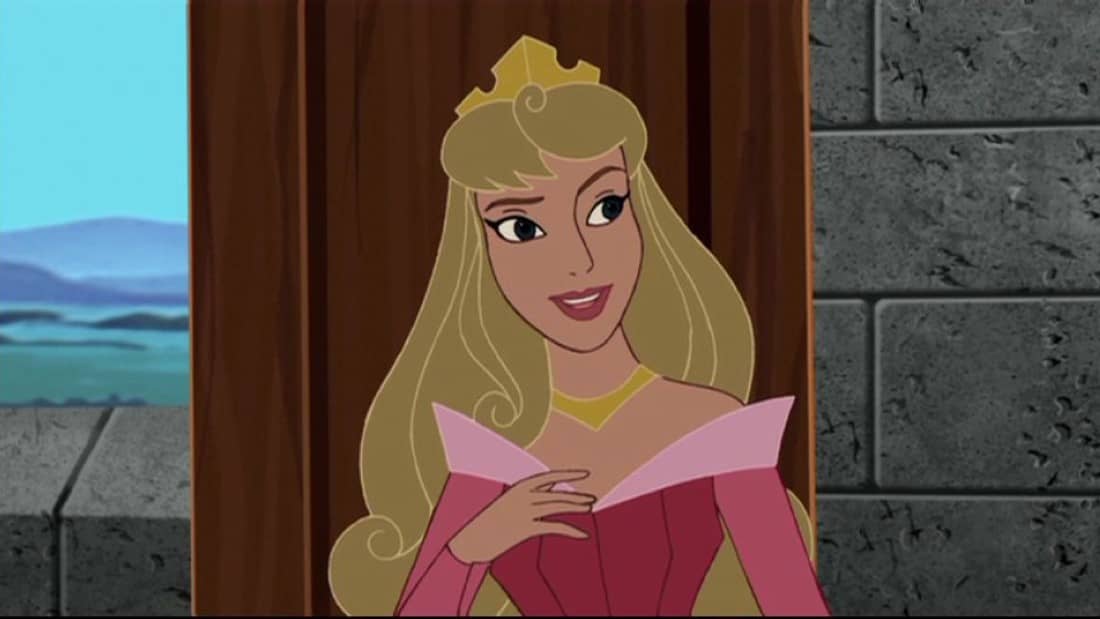 Aurora is one of those princesses who have been put through a lot of hardships courtesy of her cumbersome situation with Maleficent.
However, she tries her best to stay optimistic and sane during difficult circumstances. She shares a lovely relationship with the fairies who infuse a lot of positive energy in her by simply being there for her.
Needless to say, it's the fairies who make her the happiest. However, it has to be mentioned that she doesn't come across as dynamic or different from the other Disney princesses.
But, one cannot deny the fact that Aurora is quite likable as an individual.
13. Pocahontas (Pocahontas)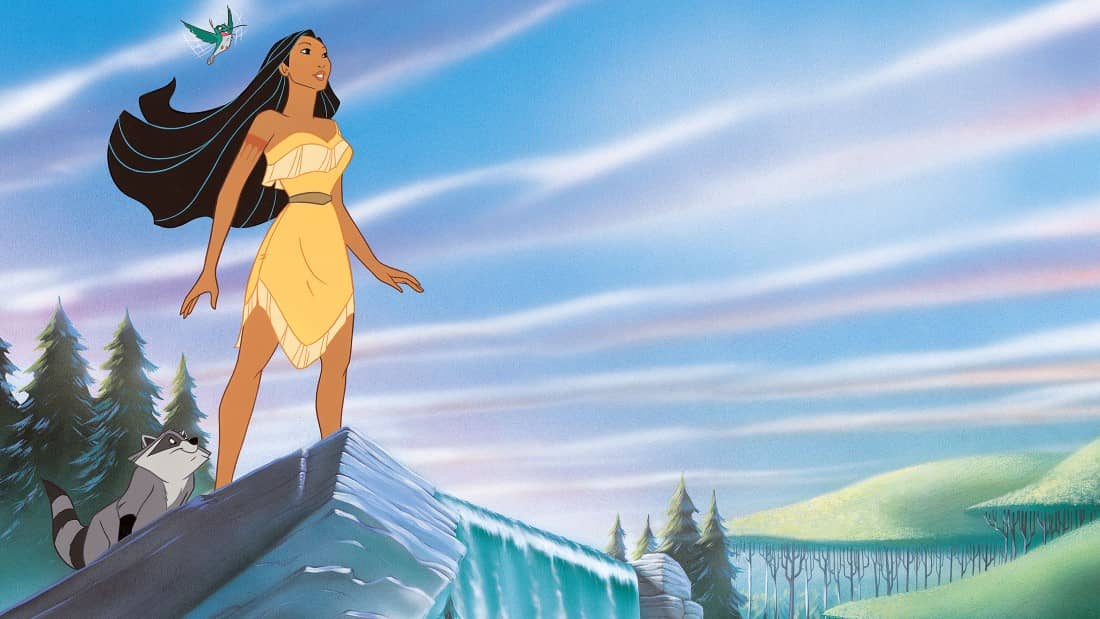 Pocahontas is one Disney princess who has a lot of wisdom to impart to her viewers. In the animated film of the same title, she can be seen reminding the audience about the primacy of everything in the world.
Indeed, she ends up enlightening us in several ways without ever coming across as preachy or needy. Even though the princesses are known to act on their impulse, that is simply not the case with Pocahontas.
She is known for her calm demeanor and is the right person to be around in situations of distress. Also, she has nothing but compassion in her heart which makes her personality even more pleasant.
12. Elsa of Arendelle (Frozen and Frozen II)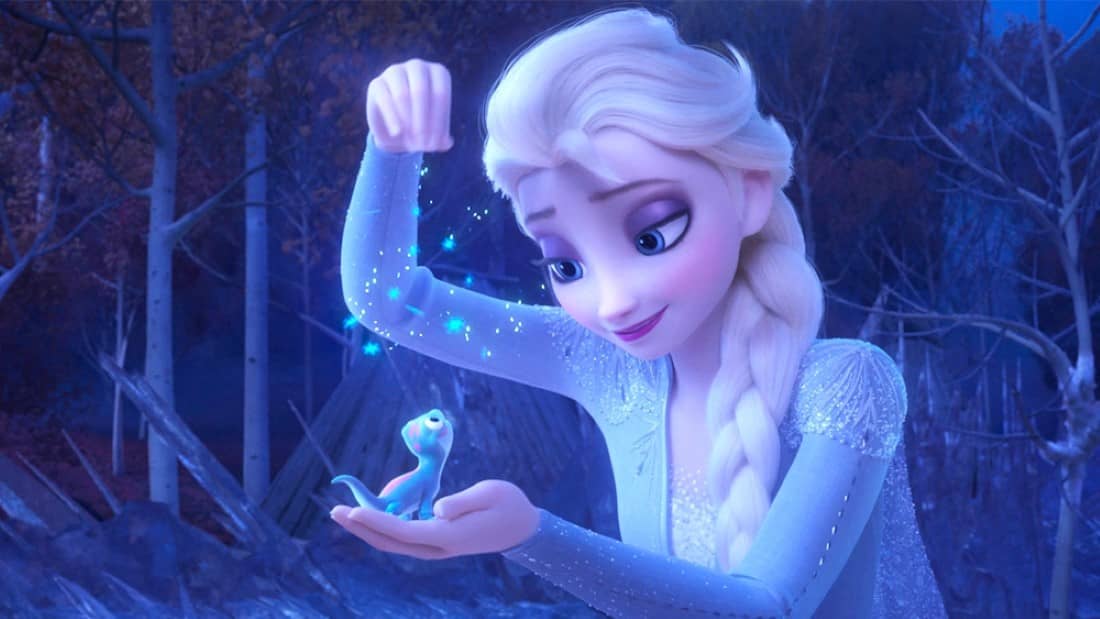 Elsa is the firstborn daughter of King Agnarr and Queen Iduna, who was born with the power of ice and snow. That's precisely why she is known as "Elsa the Snow Queen."
When she was a child, she somehow formed an opinion that the powers that she was blessed with were harmful. So, in order to save her family and kingdom from the same, she started to keep herself isolated at all times.
However, it is her sister Anna's love that gives her a lot of confidence and allows her to live lovingly among her own people.
Like most of us in the real world today, Elsa shows up with a regal and confident face, but, in reality, she has a lot to be worried about.
11. Anna of Arendelle (Frozen and Frozen II)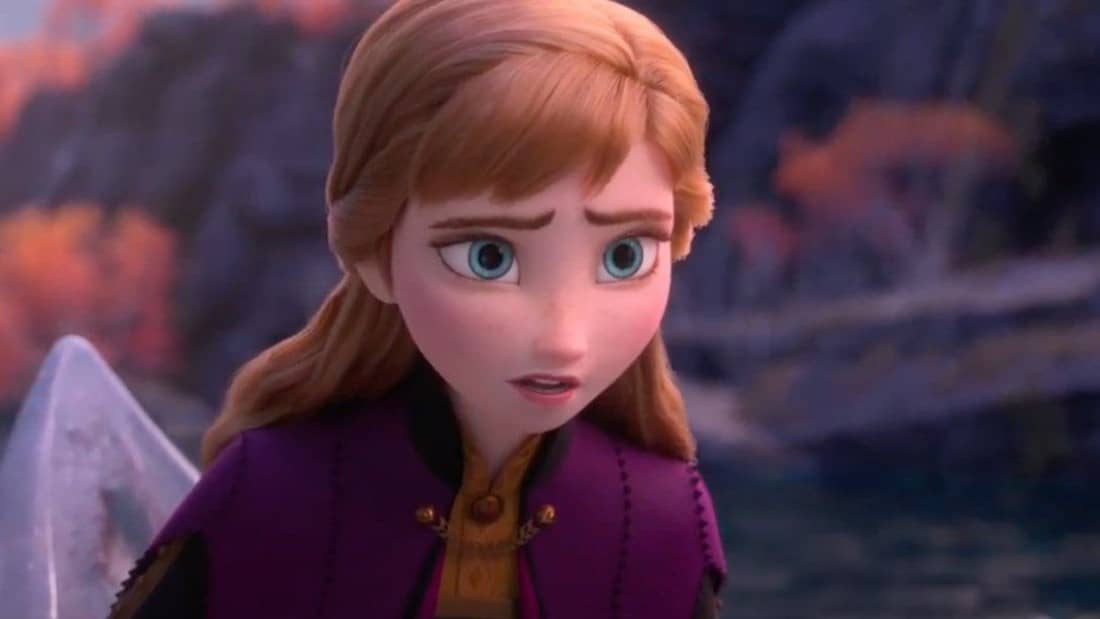 The second-born daughter of King Agnarr and Queen Iduna, Anna is a protagonist in the Frozen film series. Even though she comes across as socially awkward, she wants nothing more than the well-being of her kingdom.
She is optimistic and caring at heart and wants nothing more than for her relationship to get better with her estranged sister.
Anna is also known to have acted without thinking on more occasions than one; making her as daring as she is graceful.
However, her never-give-up attitude and fearlessness are her biggest strengths.
10. Snow White (Snow White and the Seven Dwarfs)
The titular protagonist of Disney's first animated feature-length film is one of the most likable princesses to make it to our list.
Often called the "Fairest One of All", Snow White is as kind as she is beautiful. Since she is a very compassionate individual, people can't help but grow incredibly fond of her.
The endearing princess is also very hardworking and dedicated. Naturally, she ends up making us believe that devotion towards the people we love and things we adore is precisely what is missing from this selfish and unkind world today.
Therefore, one can't help but thank her for being the absolute original.
9. Cinderella (Cinderella)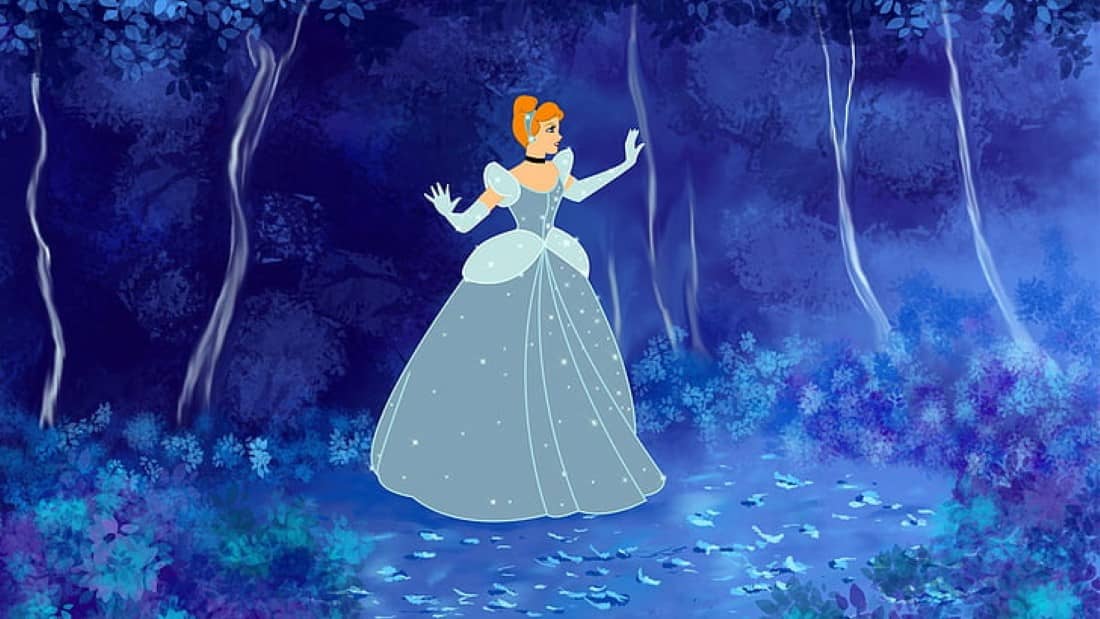 Cinderella is hands down one of the most popular Disney princesses of all time.
The classic tale of rags to riches in the animated film Cinderella makes the viewers empathize with the titular character. Besides, how often do we come across someone who is bullied by the members of their own family?
From being terrorized by her family members to becoming a bonafide Disney princess, Cinderella has quite a story to tell. While we certainly do feel that the character deserved to have a little more depth in the movie, glimpses of her kindness are broadcasted without fail.
What's admirable about her is that she is not only kind to both the animals and humans but also to the members of her family who have treated her rather poorly.
8. Merida (Brave)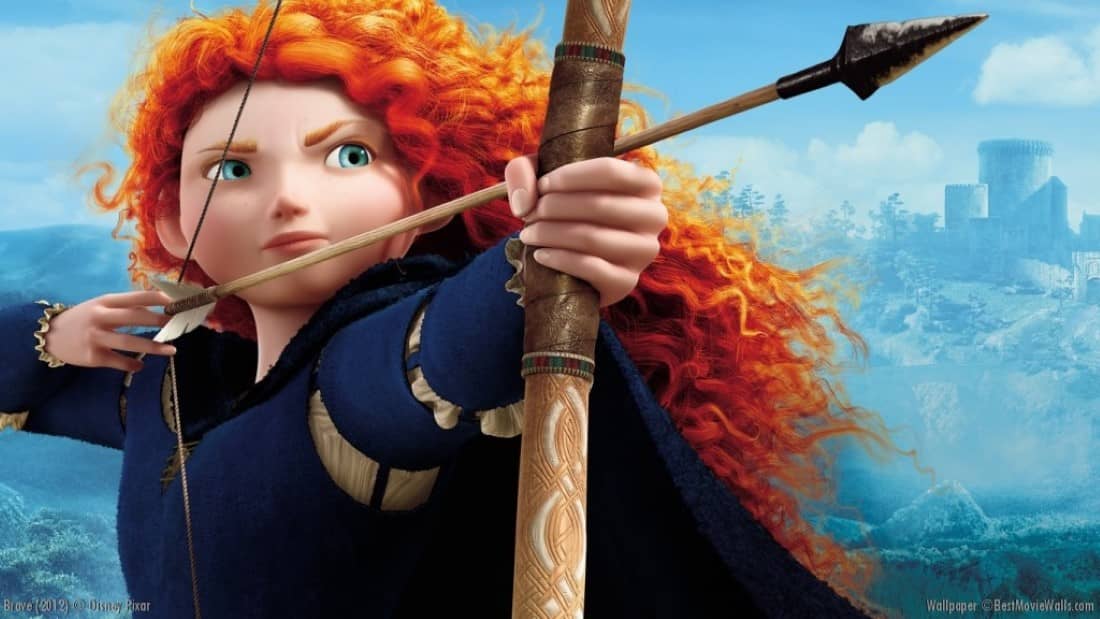 Merida is someone is definitely not your traditional damsel in distress. She is too determined to be forced to do anything and is, therefore, a true-blue feminist in her own way.
The girl is fine never getting marred if it helps her find her footing in the perilous journey of life.
In more ways than one, Merida is an inspiration to a lot of young adults today. She inspires the younger generation to follow their hearts and not succumb to the pressure put by anyone; even if they happen to be their parents.
Needless to say, she is an accomplished individual and a hero, who never needs anyone to come to her aid.
More than she has ever needed a prince, there is a possibility that a lot many princes out there would be needing a self-sufficient icon like her.
7. Tiana (The Princess and the Frog)
We feel that Tiana is one of the most underrated princesses of all time. Her character isn't much talked about today, even though it happens to be quite relevant and relatable.
In fact, her character sketch is the perfect illustration of how hard the common man works to ensure that all his dreams are realized.
Since she is so relatable, it also makes her equally likable. That is perhaps why it becomes easy to ignore the fact that she remains a frog for the better part of the film.
However, her will to work hard does not wane even when she is a frog. It would, therefore, not be an exaggeration to call her one of the most inspiring princesses to make it to our list.
6. Ariel (The Little Mermaid)
Ariel from The Little Mermaid is as adventurous as they come. Her longing for adventures is aided by the fact that he is quite headstrong as an individual.
This makes her even more determined to pursue her adventures. Even though she is an admired personality, she needs to take her safety into account from time to time.
We say so because she has been seen getting herself into trouble rather frequently. Since The Little Mermaid, the movie, commands a following across the globe, it is not surprising to see Ariel share a large chunk of it.
It is amazing to catch her journey of self-discovery on the screen for that is precisely what gives the animated feature a timeless vibe.
5. Mulan (Mulan)
Any story can risk coming across as tedious if it does not carry a character or two that have set their eyes on breaking the rules.
Therefore, it's time we make way for Mulan on our list. What makes her an extraordinary character to watch is the fact that she defies all stereotypes and cracks all conceptions of war when she ends up taking her father's place in it.
Needless to say, she is the role model that young adults need to look up to today.
She does her best to convey that women can do everything as ably as men can. The determined Mulan's attitude and her will to prove her enemies wrong ends up making her a legendary warrior.
Needless to say, her growth in the film is a highlight to catch.
4. Jasmine (Aladdin)
Jasmine has to be one of the best and most popular Disney princesses in the production company's history. What helps her stand apart from the crowd is the fact that she is never afraid to speak her mind.
In fact, she is audacious enough to refuse her position as a princess in her palace. She did so believing that the position of authority perhaps did not go with her down-to-earth persona.
Even though Jasmine is a princess who is born into an affluent lifestyle, she refuses to live her life surrounded by wealth and profanity.
All she wishes is to live a normal and secure life. In the process, she ends up motivating her viewers to stand up for what they believe is right, even if it means that they are standing alone.
3. Belle (Beauty and the Beast)
Another inspiring character to make it to our list is Belle from Beauty and the Beast. She may be living a confined life in her village but she has her vivid imagination to stick to whenever she wishes to.
Often, she is seen fantasizing about leaving her simple and small village for a far more adventurous and fascinating lifestyle.
Her imagination is a testament to the fact that she is one of the most intelligent Disney princesses of all time.
As a matter of fact, it is her incredible sharpness that distinguishes her from the others. Also, she seems to care very little about what people think of her and that truly makes her ahead of her time.
People are so narrow-minded in her town that they consider Belle to be unusual and awkward when they find her reading a book.
Be that as it may, it does not stop her from doing what she wants.
2. Moana (Moana)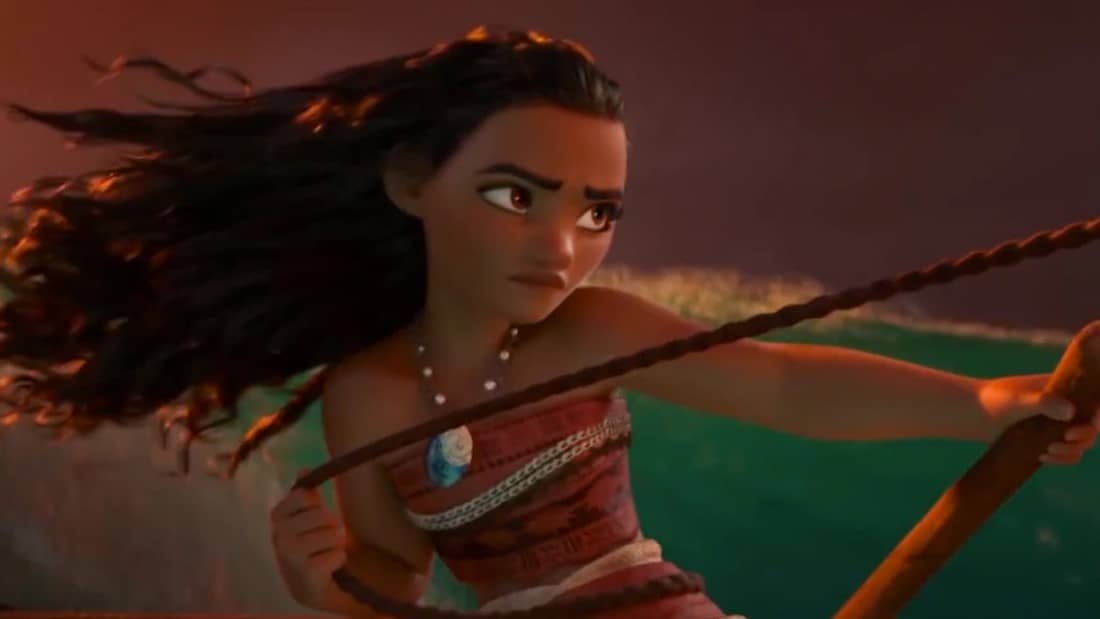 Moana does not need a man or a prince to save the day for her. She strays from the usual in the sense that she is incredibly strong, independent, and strong-willed as an individual.
The American 3D computer-animated musical adventure film of the same title covers her journey of self-discovery rather wonderfully.
In addition, the film also demonstrates how she is always there for her friends and family. Indeed, her journey enables her to work on her personal growth; all while enlightening the viewers and giving them a lot more than entertainment to take home.
Furthermore, Moana is also shown fighting creatures and learning new skills to save her beloved island.
1. Rapunzel (Tangled)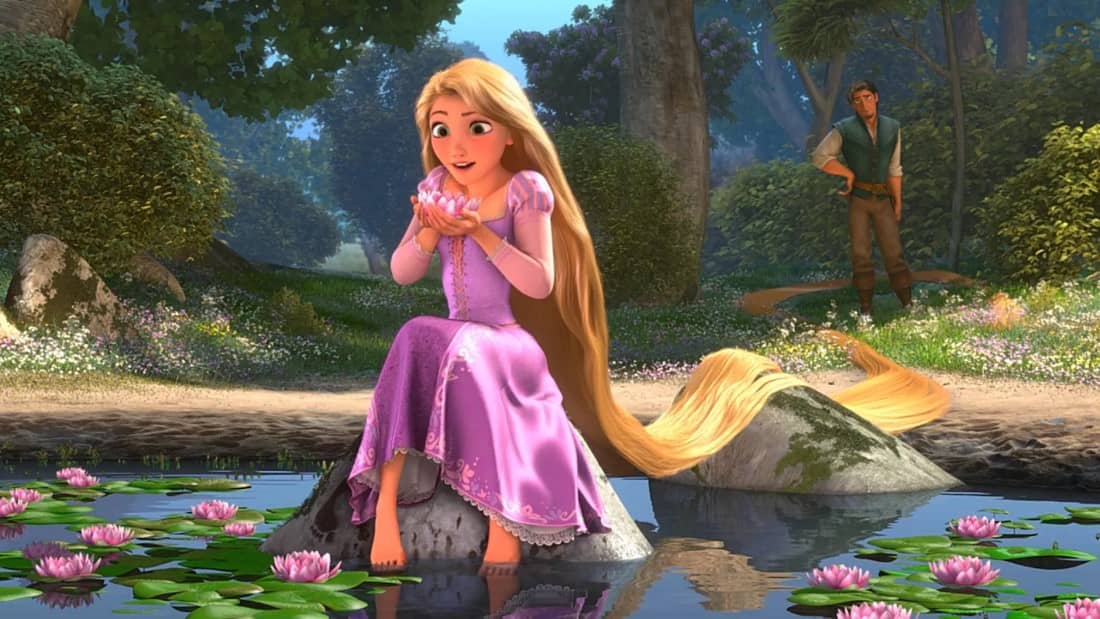 Along with her desires, the affable Rapunzel has been trapped in a tower ever since she was abducted as a child.
While she is not afraid to get adventurous, it is important that her adventures take her to places where she truly wants to be.
The fact that she has been trapped for the better part of her young life does not make her any less strong-willed or determined.
Needless to mention, her vibe is so positive that one feels that they would love to be in her company.
Better still, she tries to notice the best qualities in everyone. In addition to all this, Rapunzel does not really consider herself to be royalty; perhaps why she is so down-to-earth and humble to those around her.