»
Top 50 Best 2000s Cartoons To Watch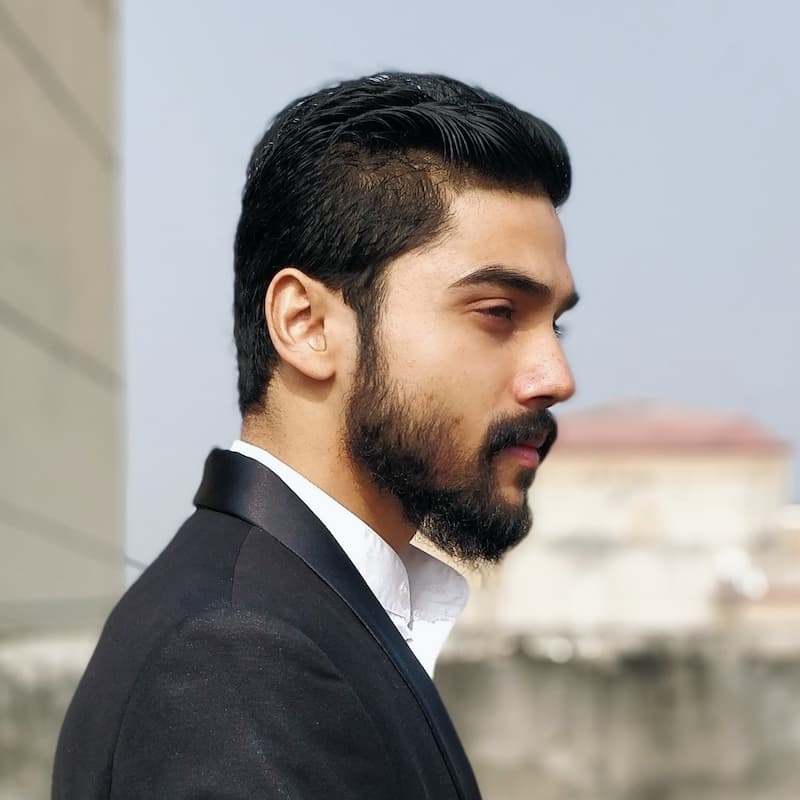 Shivam-Updated Jan 29, 2023
---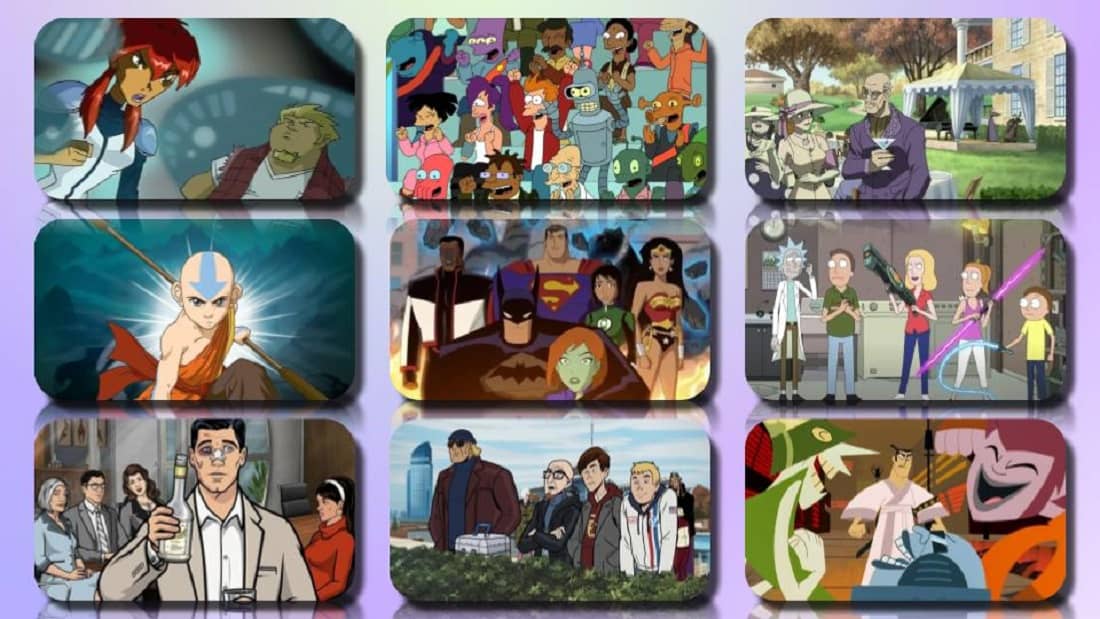 Most of us are duly informed about the fact that the early 2000s are credited with presenting some of the finest cartoons on television to the millennials.
However, not every show has been able to receive the love and following that they genuinely deserve. That perhaps explains our decision to come up with this poignant story today.
While there have been a few cult-classic cartoon shows that have gone on to spawn franchises, there have also been some one-hit wonders that started their respective journeys on a promising note but couldn't stand the test of time.
Fortunately for us, we were provided with the opportunity to catch a ton of great cartoons that were spread across several well-established channels.
Since there were a plethora of animated shows to look forward to, they naturally belonged to a variety of genres; each an absolute delight for us to explore as young ones.
While some of them were unabashed comedies, a few others carried the weight of being serious, mature, and experimental in equal measure.
Today, we are going to prepare you a list of the best-rated cartoons and animated shows from the new millennium (thus far) that many new parents would be delighted to introduce their kids to today.
Having said that, one has to take into consideration that some of these cartoons technically debuted during the fag end of the 1990s.
However, the majority of their run was in the 2000s and, therefore, they become eligible to be a part of our compilation.
Needless to say, the nostalgia associated with these shows makes it important for us to try and revisit them from time to time; especially as we continue to grow far more complex, indifferent, and impassive as individuals in our day-to-day lives.
50. Teacher's Pet (2000)
One of the most bizarre cartoons to have ever been bankrolled by Disney, Teacher's Pet tells the tale of a talking dog who dresses up like a boy with the sole aim to attend school and learn a few things of significance.
The excellent voice cast members and the polished jokes that were written for them were two of the major selling points of this show.
Teacher's Pet may not be too mainstream today but it managed to show a standard school cartoon in a new light and with a decent amount of humor.
49. Whatever Happened to... Robot Jones? (2000)
Given the fact that the show is titled Whatever Happened to... Robot Jones?, it would be reasonable to research how it failed to stand the test of time despite being relaxing and groovy.
Many ardent viewers of cartoons conclude that it was one of the only shows released in the 21st century that could manage to amuse people who were born during the '70s as well.
The series, which tracks the adventures of a daring young robot that is trying its best to survive the age of adolescence, had a promising debut season.
48. Camp Lazlo (2004)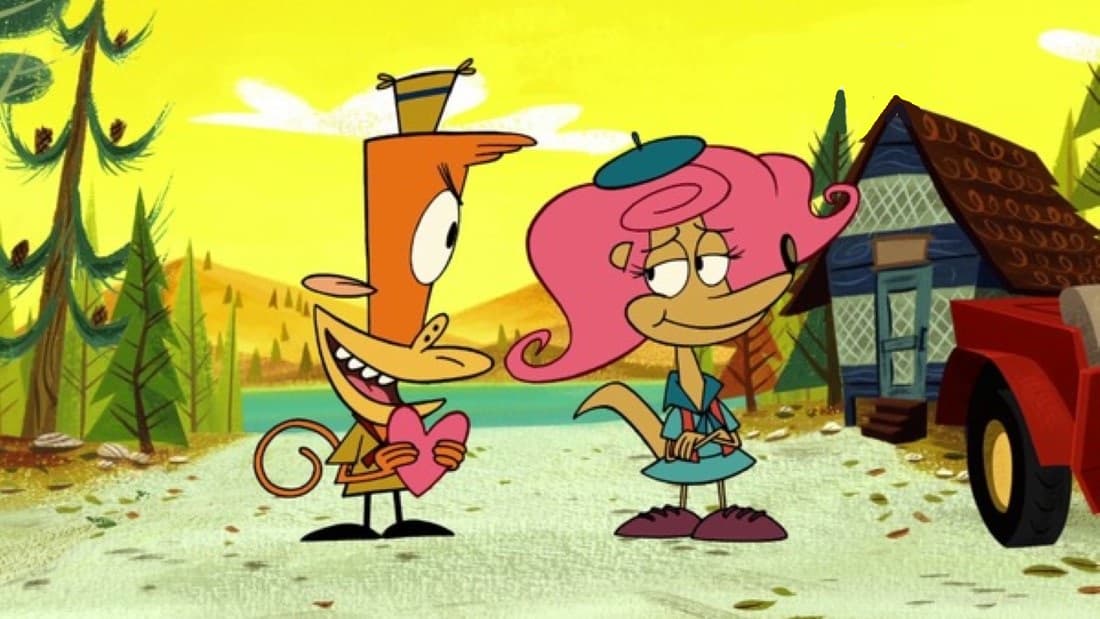 Camp Lazlo might be silly (some cartoons are supposed to be) but it is also worth watching. The story follows a friendly and optimistic spider monkey named Bean Scout Lazlo, who, along with his two bunkmates Raj and Clam, bring a lot of chaos to an otherwise very organized summer camp.
The show tracks the many adventures that the friends go on and the eccentric creatures that they encounter throughout their captivating journey.
You will love how Lazlo and the team make the best of their escapades, all while trying to convey that a fair amount of waywardness is a must in life.
47. CatDog (1998)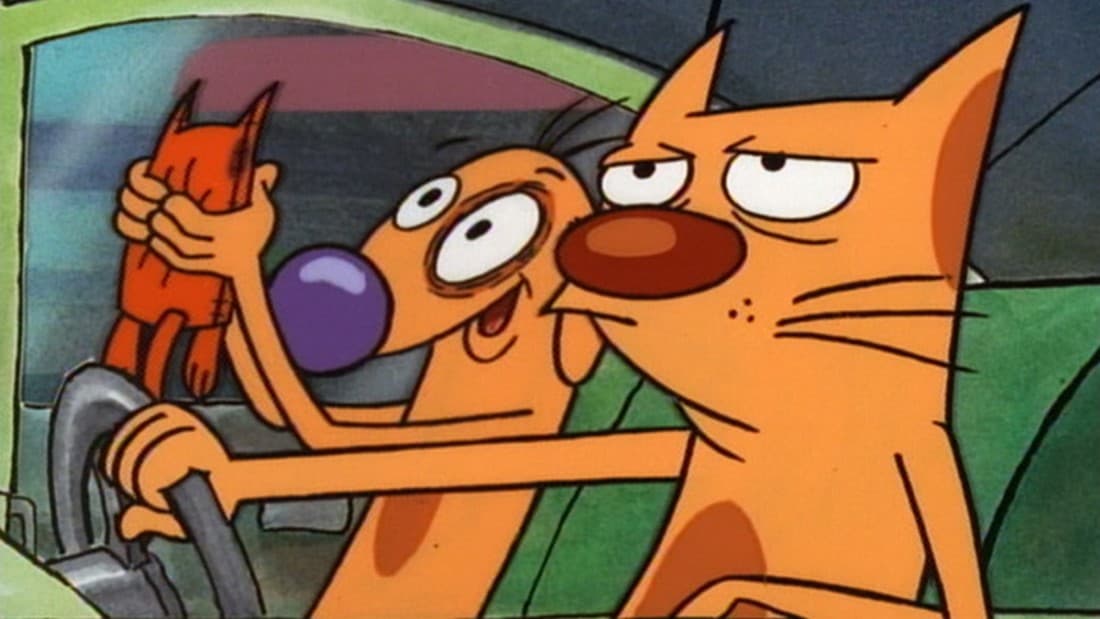 Created by Peter Hannan, CatDog follows the funny misadventures of a sophisticated Cat and a rough Dog who are joined at the abdomen.
The cultured character of the cat and the fun-loving nature of the dog blend to provide us with non-stop entertainment.
What's amusing about this show is the fact that even though they have two very different personalities, the cat and the dog are made to share the same body; a creative decision that is the unique selling point of the show.
Needless to say, their duality is what many of the show's viewers were able to relate to.
46. Clifford the Big Red Dog (2000)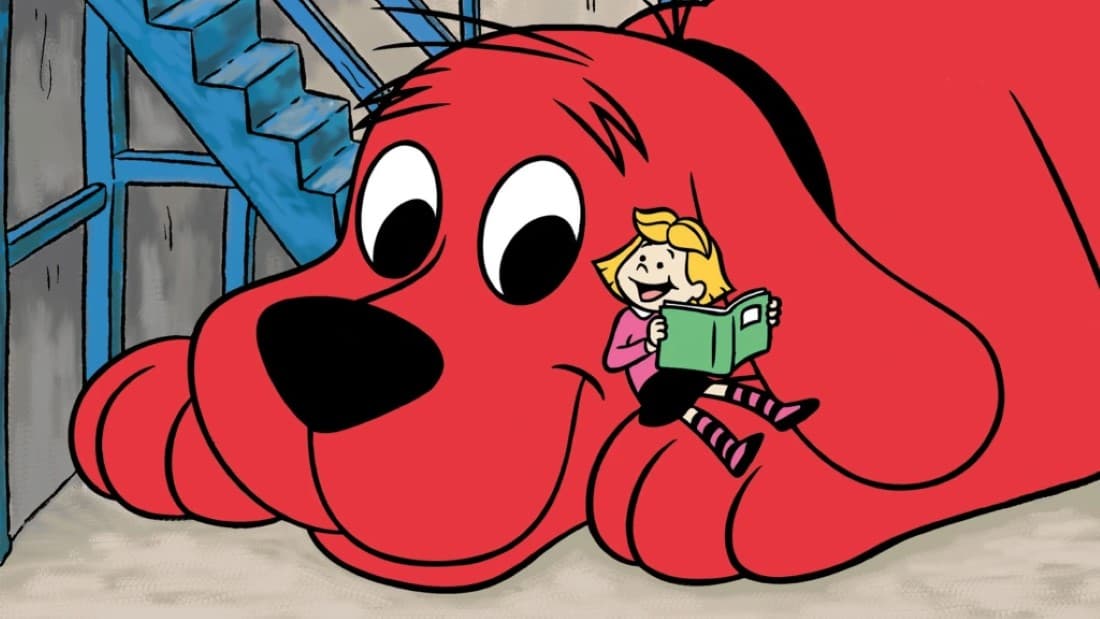 Inspired by Norman Bridwell's children's book series of the same name, Clifford the Big Red Dog traces the wonderful journey of a 20-foot-tall red dog who loves stories.
Along with his beloved owner Emily Elizabeth, he goes on many adventures while exploring his island home. The show received favorable reviews from both critics and the parents of children who were ardent fans of the show.
The objective of its makers was to entertain and educate at the same time and they managed to do both with remarkable ease and success.
In addition, the series also conveyed a lot about being law-abiding citizens and compassionate towards those who need nothing more than kindness.
45. The Wild Thornberrys (1998)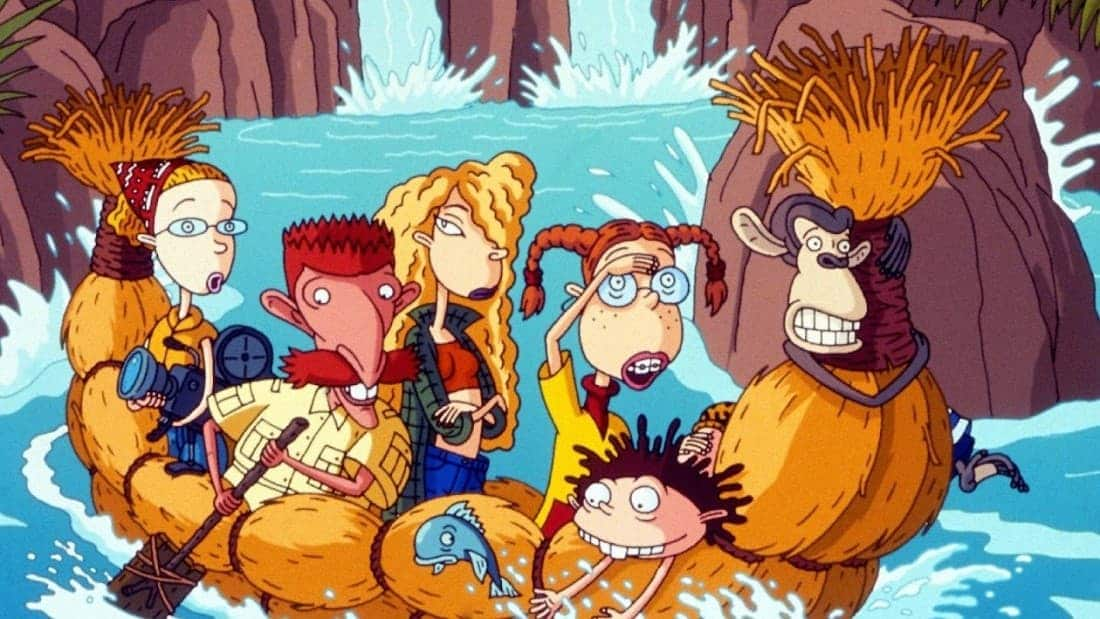 First things first, The Wild Thornberrys has to be appreciated for its distinct premise; one that educates kids to love wild animals and care for them.
The series tracks the journey of Eliza, who tours the world with her rather odd family since her folks happen to make wildlife films.
The trip turns out to be overwhelmingly fun for Eliza because she has been blessed with an inherent talent for communicating with animals.
Extra marks have to be given to the makers of the show for ensuring that children get to learn a thing or two about wildlife; all while being genuinely entertained.
44. Pelswick (2000)
Pelswick is one of those cartoons from the early 2000s that ceased to go mainstream, but it certainly was decent enough to be included on our list.
This cartoon endeavors to illustrate the life of a 12-year-old boy, Pelswick Eggert, who happens to be in a wheelchair but does his very best to live a normal life like most people his age would.
It has to be noted that this series is a family-friendly way to discuss disabilities and how important it is for the kids to know that no one should be treated indifferently for indifference leads to ignorance, which, in turn, can lead to a lopsided growth and mindset in individuals.
43. As Told By Ginger (2000)
This comedy-drama television series was one of the most prominent 2000s cartoons to have premiered on Nickelodeon. The story of the show was universal in the sense that it revolved around a high school girl named Ginger Foutley and her day-to-day life.
While Ginger was shown to be someone who was in the habit of penning her adventures in her diary, she was also a young adult who believed that her parents don't exactly understand her.
Along with two of her closest friends, she tries her best to fit into her social and school life without leaving any room for abrupt embarrassments.
Nominated for three Primetime Emmy Awards for Outstanding Animated Program (for Programming Less Than One Hour), As Told By Ginger was acknowledged for its story arcs and character developments.
42. Sheep in the Big City (2000)
Created by Mo Willems for Cartoon Network, this animated series traced the journey of an adorable sheep who is on the run and goes into hiding in the big city.
Following its premiere, it was reported that Sheep in the Big City was the highest-rated premiere for a Cartoon Network original series in a long time.
Each of the episodes of this series was divided into three chapters and they all usually started with the sheep watching a show itself.
Sheep in the Big City ran high on its literal humor which, more often than not, managed to connect well with the viewers.
41. My Life as a Teenage Robot (2003)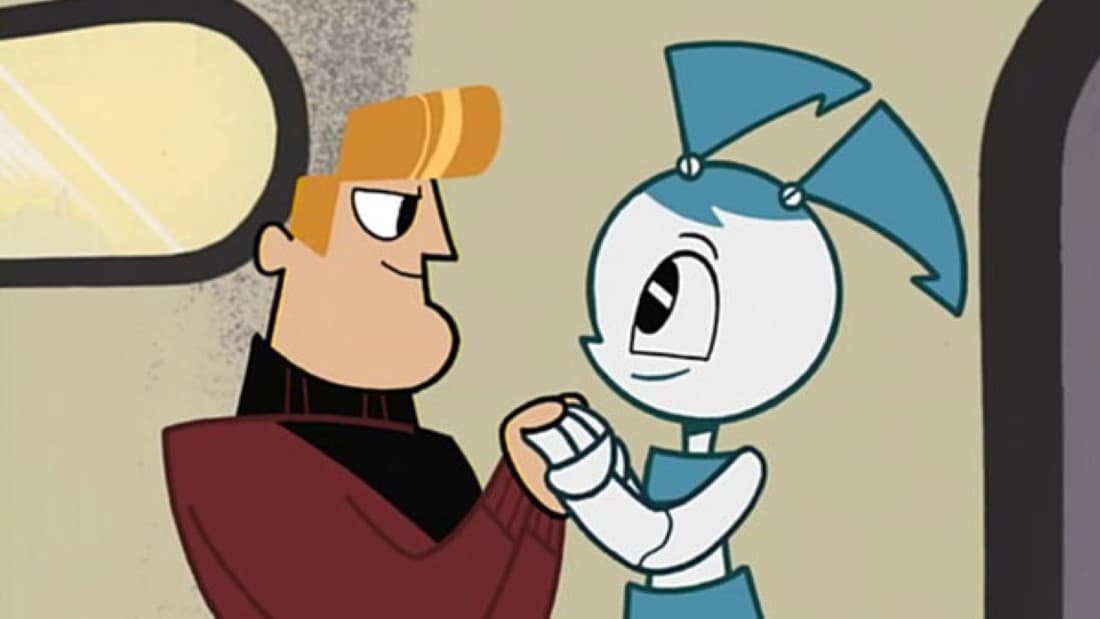 This animated superhero comedy television series has to be one of the better Nicktoons of its time. Unfortunately for its fans, it had to stay under the shadow of "Sponge" for the better part of its runtime.
Be that as it may, the show attempted to trace the journey of a super-powered robot who happens to resemble a teenage girl.
Needless to say, aside from protecting the world from any danger, the girl also has to take care of her ordinary school life.
The fair blend of action and comedy in its storytelling made the series fun to watch.
40. Danny Phantom (2004)
This action-adventure cartoon show tells the story of a 14-year-old boy, Danny Fenton, who accidentally obtains supernatural powers and starts to utilize them to protect the world.
In his various frightening endeavors, Fenton is supported by two of his best buddies, namely Sam Manson and Tucker Foley.
Besides his friends, only Danny's elder sister Jazz is aware of the fact that he has been living a double life.
Upon its television debut, the show was received positively by both critics and viewers alike. It was appreciated for its character designs, freshness, and fun comedy.
Having said that, like many shows in the new millennium, Danny Phantom also relied on its fair share of violence to make an impact.
39. Totally Spies (2001)
Created by Vincent Chalvon-Demersay and David Michel, Totally Spies follows the thrilling journey of three students from Beverly Hills who have been hired by a secret government organization called WOOHP.
The only objective of the girls is to work as undercover agents and solve intelligence cases around the world.
The rage of the show allowed its makers to come up with a ton of tie-in products including merchandise, books, video games, and comics.
That being said, those who truly enjoyed the series would be elated to learn that there are talks about a new season being readied for delivery in 2023.
38. The Fairly OddParents (2001)
Those who have followed The Fairly OddParents would be aware of the fact that the show ran for 15 years and 10 seasons.
However, after the first four watchable seasons, it became obvious that the program was losing its charm. The story follows Timmy Turner - a young boy who feels disregarded by his parents and is tormented by his babysitter.
However, his life changes for the better when his wishes come true and he is granted two fairy godparents.
During the first few years of its stretched run, The Fairly OddParents was definitely a series worth checking out.
37. Kim Possible (2002)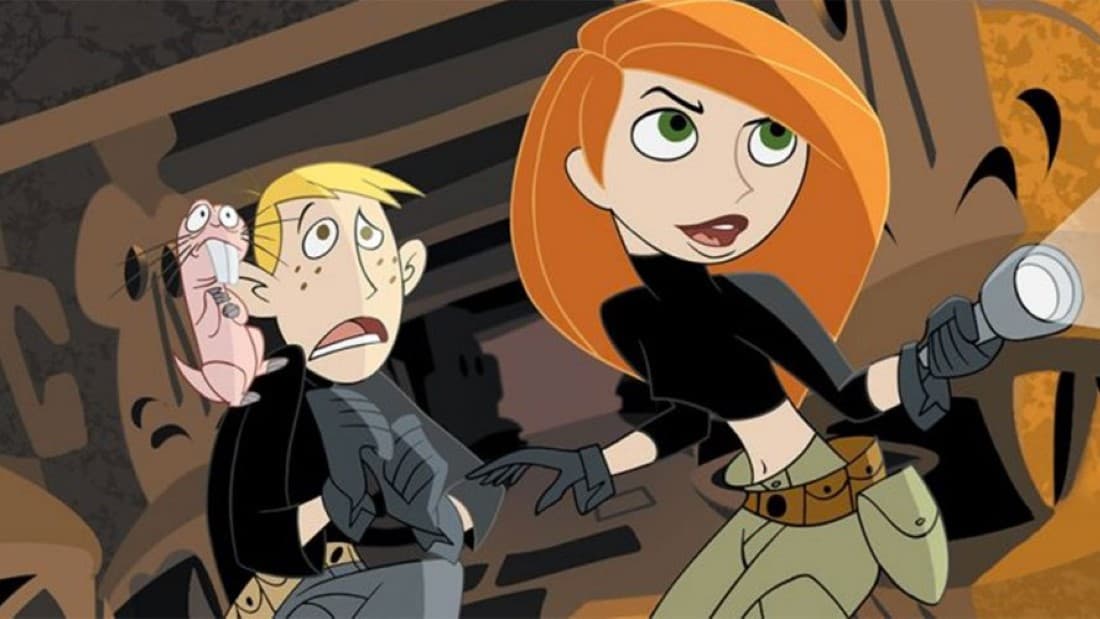 This show tells the story of a high school cheerleader and her accident-prone best pal. We catch both of them living two lives each - one as regular teenagers and the other one as crime fighters.
Needless to say, they strive to keep a balance in their otherwise unbalanced lives. Kim Possible was one of those shows backed by Disney Channel that held up really well at the beginning of the 2000s.
It was humorous, fascinating, and unabashedly feminist. Better still, it went on to change the notion that only boys were fond of action movies and television shows.
36. Codename: Kids Next Door (2002)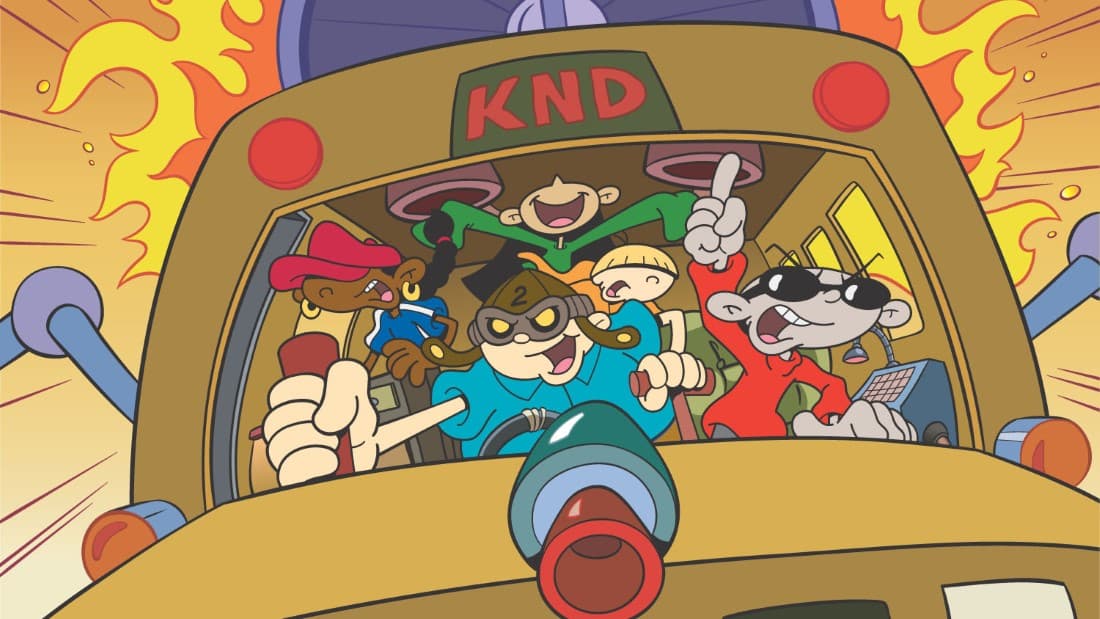 If you're lucky enough to have been blessed with a child, make sure that they end up watching this show at least once during their childhood days.
The story of the show follows the escapades of a group of ten-year-old friends who do their very best to break every rule that they are not supposed to.
Needless to say, it is a child's first dream to fight the tyranny of adults and this show promises to fetch the kids the guilty pleasure entertainment that they would so like to see.
35. Ed, Edd n Eddy (1999)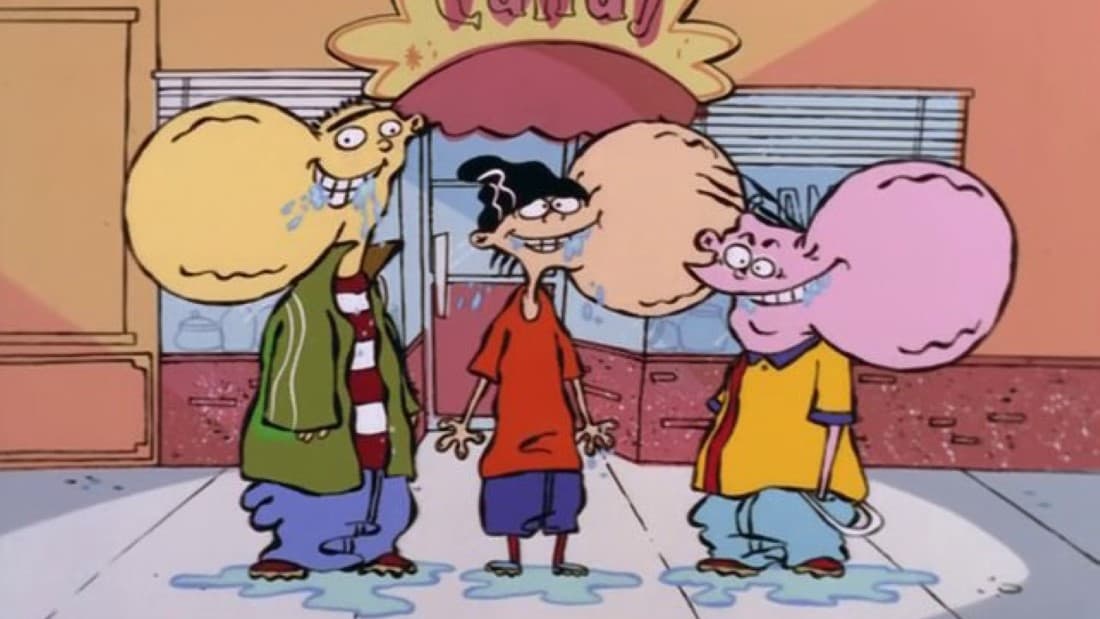 Ed, Edd n Eddy has to be among the most popular cartoons to have aired during the early 2000s.
The program traces the journey of the day-to-day life of three eccentric friends who happen to share similar names.
The story showcases how the three close pals come up with new and creative ideas to make money from their peers and, ultimately, pay for their favorite confection, jawbreakers.
Not a lot of cartoons have been able to utilize their slapstick humor as well as Ed, Edd n Eddy did.
In fact, its timeless comedy is a reason big enough for one to revisit it today.
34. What's New, Scooby-Doo? (2002)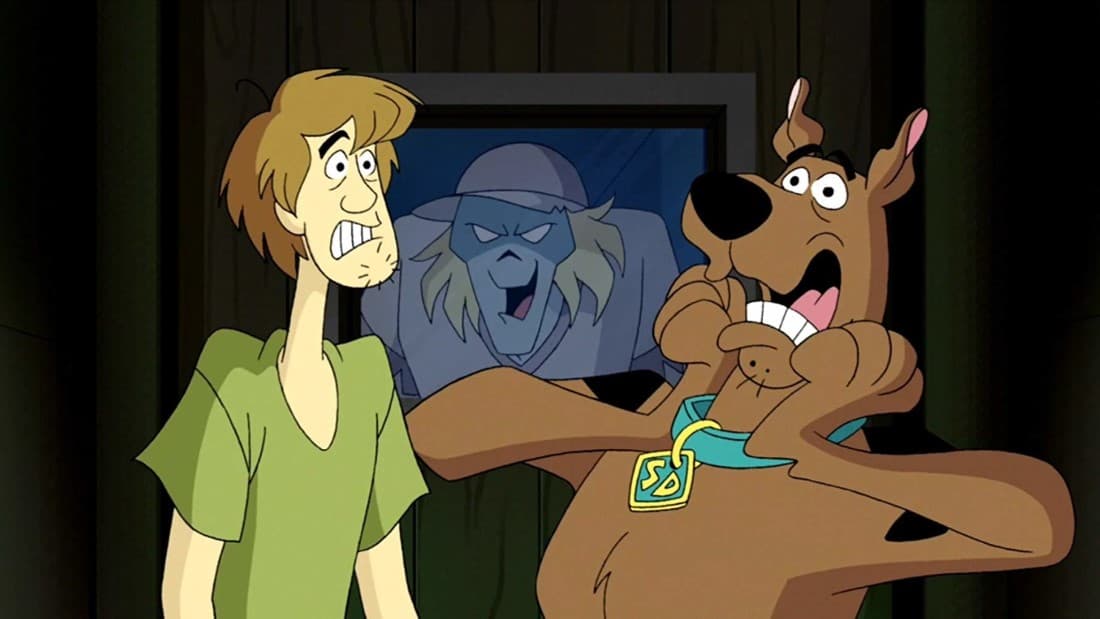 The beloved canine Scooby-Doo and his Mystery, Inc. gang make their way into the 21st century, with fresh and enticing mysteries to solve for their devoted fans.
The fairly adventurous show has had a significant impact on the minds of the children who were fond of its locations, characters, and episodes draped in an enigma each.
The popularity of this animated series was such that a lot many feature films continue to be produced to keep its undeniable legacy buzzing in the psyche of the newer generation.
Needless to say, sitting back and getting acquainted with the Scooby-Doo gang and their antics all over again can never be a bad idea.
33. The Powerpuff Girls (1998)
With the inclusion of The Powerpuff Girls on our list, it must be evident by now that Cartoon Network alone is responsible for producing some of the finest cartoons of the early 2000s.
This popular animated series tracks the journey of Blossom, Bubbles, and Buttercup, who do their best to protect the world from the prying eyes of mad scientists, aliens, and bank robbers.
Thankfully for the girls, they have Professor Utonium to guide them at all times. The three heroines are the saviors of their town and its people and are often called upon by the mayor to fight the miscreants banking on their unquestionable superpowers.
32. Chowder (2007)
One of the finest and most refreshing cartoons to have hit our television screens in the new millennium, Chowder banks on its multiple animation forms to make the desired impact.
The show tells the story of a food-loving individual named Chowder, who is the apprentice of a very old chef, Mung Daal, in Marzipan City.
What sets this show apart from its contemporaries is the fact that it uses its visual elements rather uniquely; something that can be witnessed only after having experienced the show.
Chowder received positive reviews upon its debut and even went on to win a Primetime Emmy Award. It was also nominated for six Annie Awards.
31. Ben 10 (2005)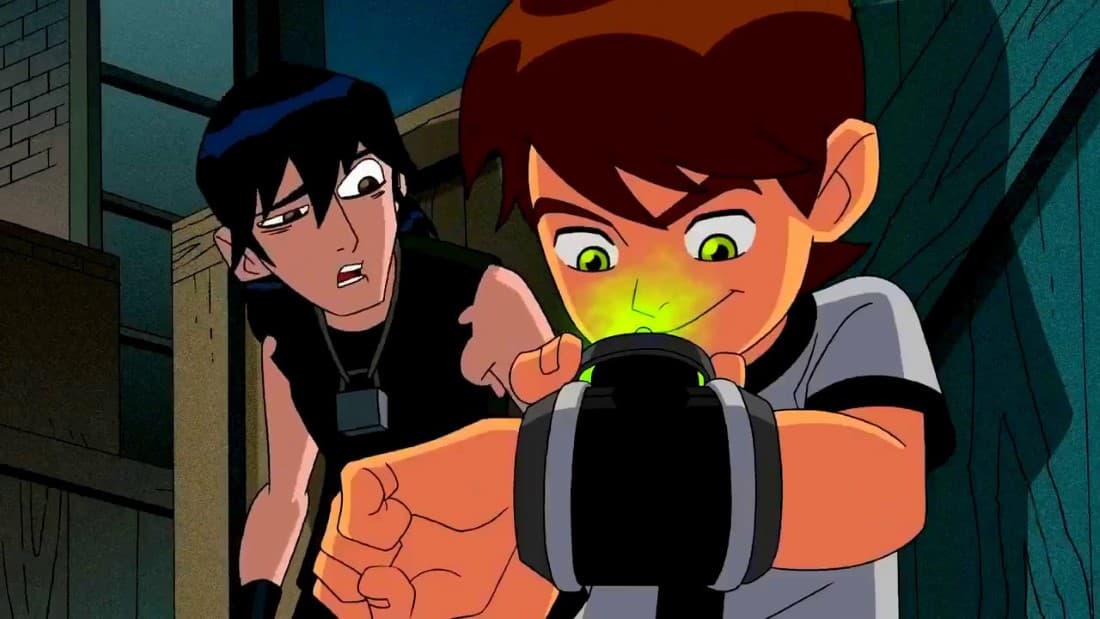 When Ben 10 first hit our television screens in 2005, it went on to amass a massive fan following in no time.
Courtesy of its refreshing theme and a banger of a theme song, the show managed to create a niche of its own in the highly populated market of cartoons.
A winner of multiple Emmy Awards, the story traces the journey of a ten-year-old Ben Tennyson who chances upon a mysterious device.
Soon enough, he discovers that the device has the power to transform him into ten different alien forms; each with its own set of superpowers.
30. Time Squad (2001)
Ever felt like there is a need to alter history? If yes, Otto Osworth, Buck Tuddrussel, and the robot Larry 3000 are here to form a team you'll have to put your faith into.
The trio seems to operate as hapless "time cops" who decide to travel back in time with the sole aim to ascertain that history does not change; especially not for the worse.
As they go on their series of adventures, the trio ends up stumbling upon major historical figures such as Julius Caesar, Abraham Lincoln, Sigmund Freud, Leonardo da Vinci, the Founding Fathers, and Moctezuma, among others.
The series managed to receive five Annie Award nominations during the course of its run.
29. House of Mouse (2001)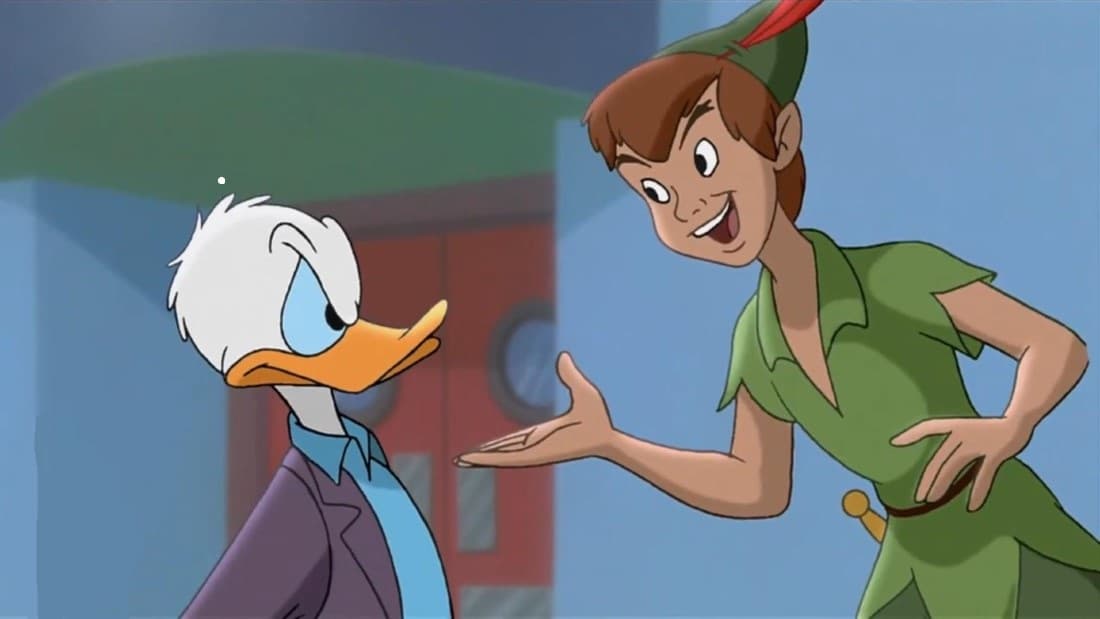 Even before Captain America: Civil War had the honor of being called the biggest possible crossover exhibition in the history of Disney filmmaking, there was a nightclub called House of Mouse that we should not forget about.
House of Mouse, which comprises several characters from Disney cartoons and animated movies, attempts to cast a light on the beloved Mickey Mouse and his closest pals, who try their very best to operate a cartoon theater dinner club in the fictional ToonTown.
This club is super special as it is graced by many of Disney's iconic faces. Therefore, it would make sense to familiarize the average modern-day viewer with this show all over again today.
In any case, which ardent cartoon fan would not want to catch a glimpse of some of the most memorable characters in one place?
28. Fillmore! (2002)
Even though Saturday morning cartoons have become a rarity today, Fillmore! was one such original show that used to air on ABC on Saturday mornings itself.
Like a few others show on our list, this was yet another school-based series that used to be a lot of fun when it first aired.
It strived to show how a boy prevents crime in X Middle School. Also, it had a minor twist attached to its storytelling: it used to treat and illustrate the adventures of a couple of hall monitors as if they were dutiful cops from the 1970s.
27. Foster's Home for Imaginary Friends (2004)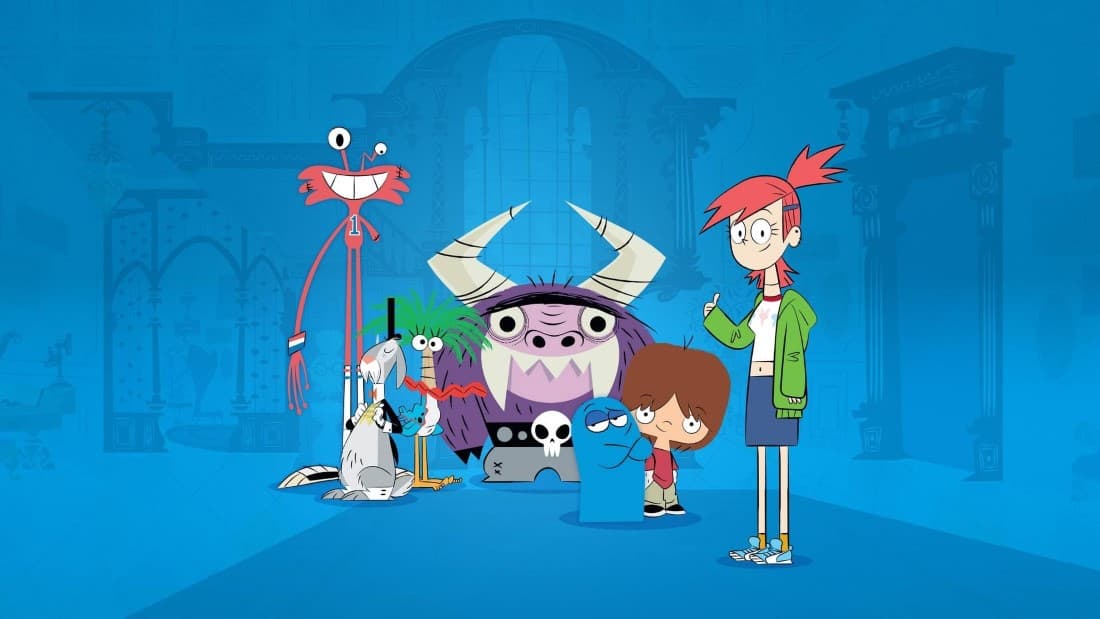 There may hardly be a faithful cartoon fan who might not be aware of the iconic Foster's Home for Imaginary Friends from the early 2000s.
The story of the show revolves around the adorable duo of a boy and his loving imaginary friend. It traces how the two are able to stay together at an orphanage for imaginary friends.
While at the place, the two get involved in some truly wild activities which make the episodes come across as entertaining.
Also, what makes the show so great is the fact that it stresses the importance of friendship and loyalty; two essential energies in life that have gotten incredibly short-lived and unreliable today.
That said, do not be surprised if this overtly childish show brings a tear or two to your eyes.
We say so because, all thanks to Mac's character sketch, there is also a commentary on the hardships that one has to face while growing up.
26. Oswald (2001)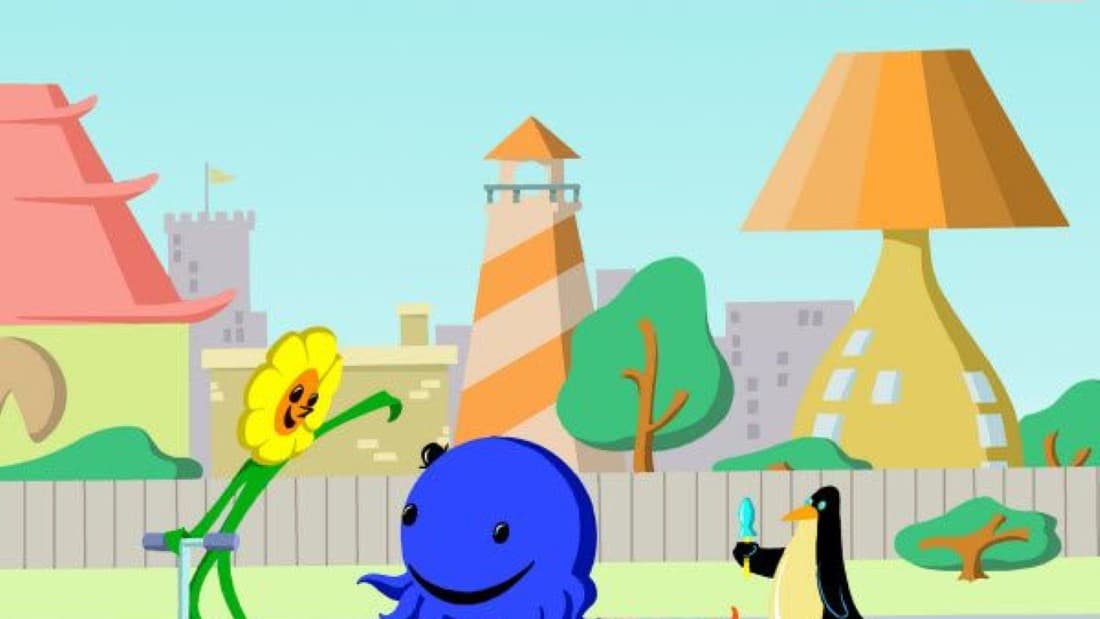 Banking on its likable characters, thoughtful storylines, and soothing music, Oswald was a cartoon that traced the journey of a blue octopus and his adorable dog, Weenie.
It also featured a few other notable characters such as Daisy, Madame Butterfly, Johnny the Snowman, and Henry, among others.
The series demonstrated the titular character and his beloved pet going on adventures in their modest town as they chanced upon problems that needed their immediate attention.
In a world of slapstick humor and heroism-based cartoons, Oswald came across as a breath of fresh air with its heart in the right place.
Needless to mention, it is one show that can successfully bring back fond memories of your childhood.
25. Aqua Teen Hunger Force (2000)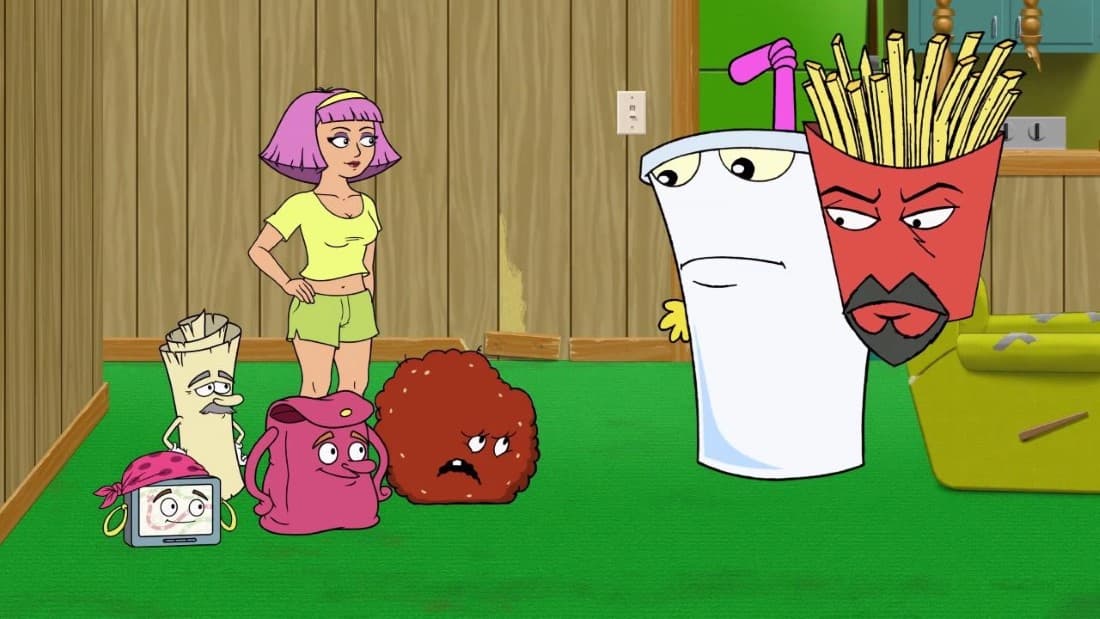 Developed by Dave Willis and Matt Maiellaro for Cartoon Network's late-night programming block Adult Swim, this adult animated television series was unique in its own way.
It followed the surreal misadventures of a milkshake, an order of fries, and a meatball, who happened to be roommates in the happening suburbs of New Jersey.
Add to that the fact that their human next-door neighbor, Carl Brutananadilewski, also gets to play a significantly amusing part.
Aqua Teen Hunger Force was nominated for Teen Choice Awards and Annie Awards at the peak of its popularity.
IGN ranked it as the 39th best television cartoon in its list of the top 100.
24. The Grim Adventures of Billy & Mandy (2001)
The summary of The Grim Adventures Of Billy & Mandy may come across as bizarre to the viewers who would be reading it for the first time before planning to watch the show.
However, they should be notified that things are only going to get weirder once they actually get on with it.
The story follows the journey of the short-tempered Grim Reaper; someone who loses a contest and, as a consequence, has to befriend two scheming youngsters for life.
In an era when young adults used to be slightly more emotional and honest about their feelings, this show turned out to be the ultimate definition of cool for many; all while holding on to its obvious ridiculousness.
Having said that, it would not be wrong on our part to assume that the success of this show really went on to substantiate that the folks at Cartoon Network can be willing to get a little darker with their art if it is, indeed, something that needs to be done.
23. The Marvelous Misadventures of Flapjack (2008)
In several ways, The Marvelous Misadventures of Flapjack was the missing link between the cartoons of the 2000s and those of the current decade.
The story outlined the journey of a young boy who had grown up inside a talking whale. Soon enough, he can be seen setting sail for the magical Candied Island.
In his adventurous voyage, he is chaperoned by an old pirate named Capt. K'nuckles. The series, which debuted on Cartoon Network, may have been wacky and entertaining but it derived its attraction from the fact that it was also unapologetically artist-driven.
22. Duck Dodgers (2003)
Duck Dodgers is yet another animated series that features several beloved Looney Tunes characters that most of us have grown up watching and adoring.
The show, which is set in the distant future, traces the ambitious journey of Duck Dodgers and his inquisitive young cadet who do their best to deter the impending Martian invasion of the Earth.
Many are of the firm opinion that the basic premise of this show is inspired by a 1953 theatrical cartoon of the same title.
That being said, what makes Duck Dodgers and its characters fun to watch is the fact that it is full of references to pop culture; something that most adults may be able to relate to today.
21. X-Men: Evolution (2000)
One of the most successful animated adaptations to have ever been produced, X-Men: Evolution is a must-watch for the diehard fans of the franchise.
The show strives to show the journey of the characters as teenagers. Comprising Cyclops, Jean Grey, Rogue, Nightcrawler, Shadowcat, and Spike in the star cast, the series illustrates how they fight for a world that fears and loathes them.
To add to the proceedings, you will also be able to find Professor X as a part of the storytelling.
In fact, the grand finale of the series showcases a remarkable speech being given by the professor. That said, X-Men: Evolution lacks hardcore violence as it was majorly inclined towards kids.
20. Star Wars: Clone Wars (2003)
Star Wars: Clone Wars, whose plot revolves primarily around the Jedi knights battling Darth Sidious, is one of the first animated shows to cast a light on the confrontation between the clone troopers and droid armies.
Best known for its entertaining projection of exciting characters such as Yoda and Obi-Wan Kenobi, the story further examines the consequences of the battle in the Galactic Republic.
Even though it was not a very lengthy series, Star Wars: Clone Wars is a must-see for animated series enthusiasts in general and loyal fans of Star Wars in particular.
19. Teen Titans (2003)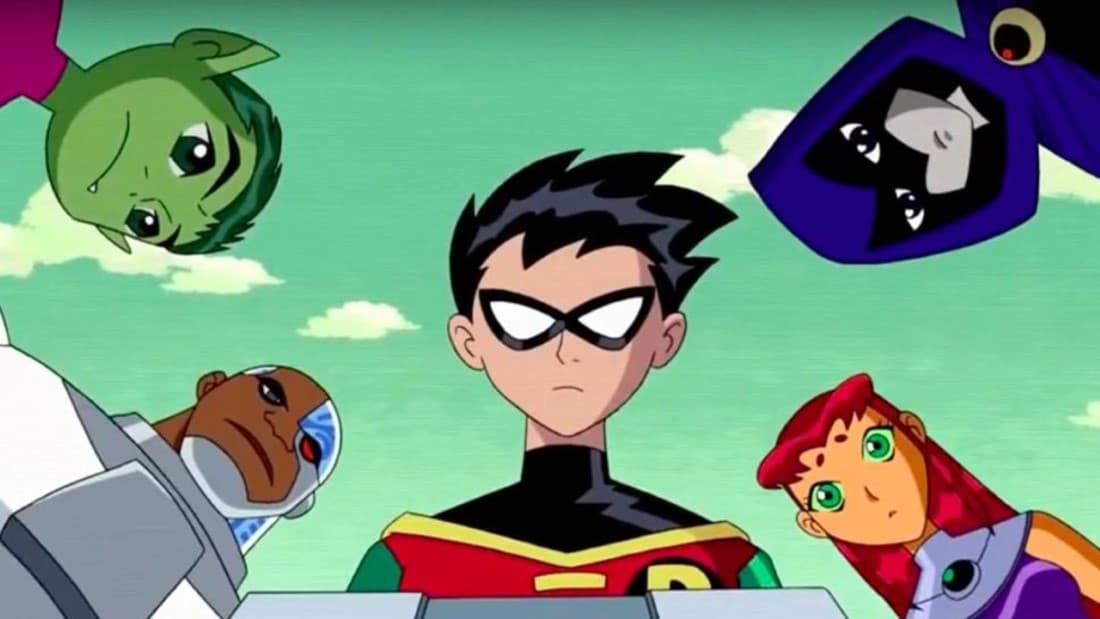 Cartoon Network's audacity was on full display when Teen Titans was produced for the viewers in 2003. The show comprised a well-crafted and mature storyline for the younger generation.
It thrived on its long-form storytelling which aimed to concentrate on a new member of the coveted DC superhero team each season.
Teen Titans basically presents a team of five teenage superheroes who vow to protect the world from several wrongdoers; all while trying to live their respective lives as "normal" teenagers.
That said, one of the show's unique selling points was the fact that it merged its American humor with Japanese-themed animation.
Furthermore, it focused on mature teenage characters without ever coming across as a total drag.
18. Harvey Birdman, Attorney at Law (2001)
This adult animated television sitcom followed the exploits of a third-rate superhero, Harvey Birdman, who gets a new lease on life when he gets the opportunity to serve as an attorney.
Harvey Birdman, Attorney at Law met with positive reviews upon its television debut. While the concept of the show was wonderful, it was also commended for being too clever in its approach.
Having said that, the series even worked both as a parody and homage to the animated characters that the viewers grew so fond of.
A television special and a spin-off were released years later for the viewers who were yearning to revisit the characters of this show.
17. Wolverine and the X-Men (2009)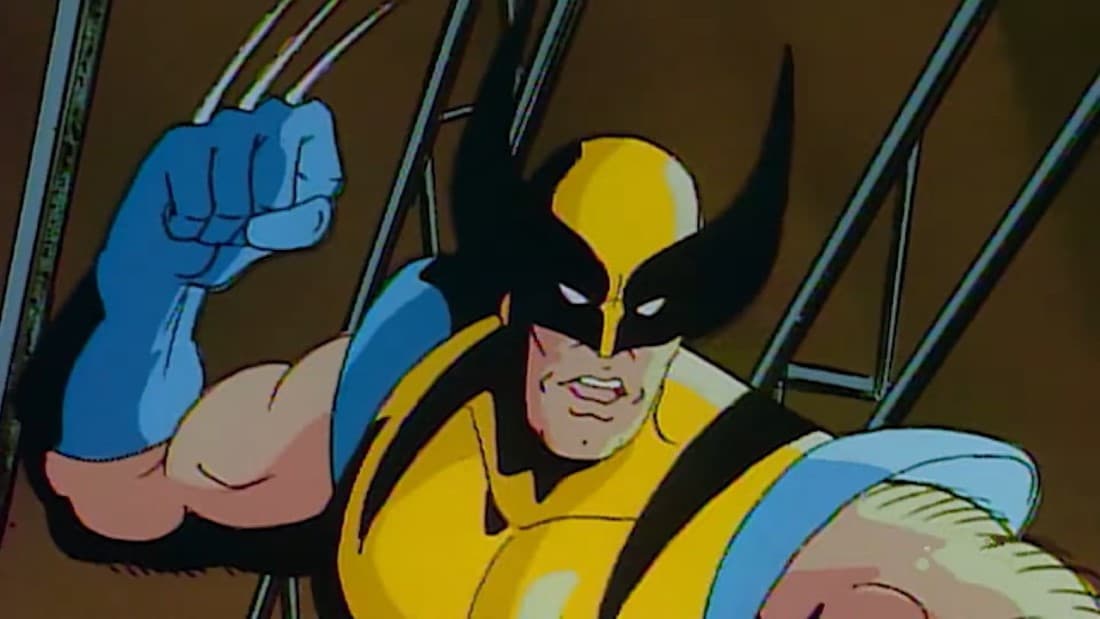 Even though this hugely popular series was created for a young and eager audience, it did not shy away from relying on darker themes to do complete justice to its plot structure.
The story of the series shows how Professor X struggles to keep the X-Men together, and how things get a bit more complicated after an argument between Wolverine and Rogue escalates.
The rest of the screenplay traces how Wolverine and Beast endeavor to get everyone back together for the greater good.
However, the duo soon learns that some of their friends have now taken the evil route. Thankfully for the team though, other members are more than willing to make a comeback to prevent the government from apprehending mutants.
16. Phineas and Ferb (2007)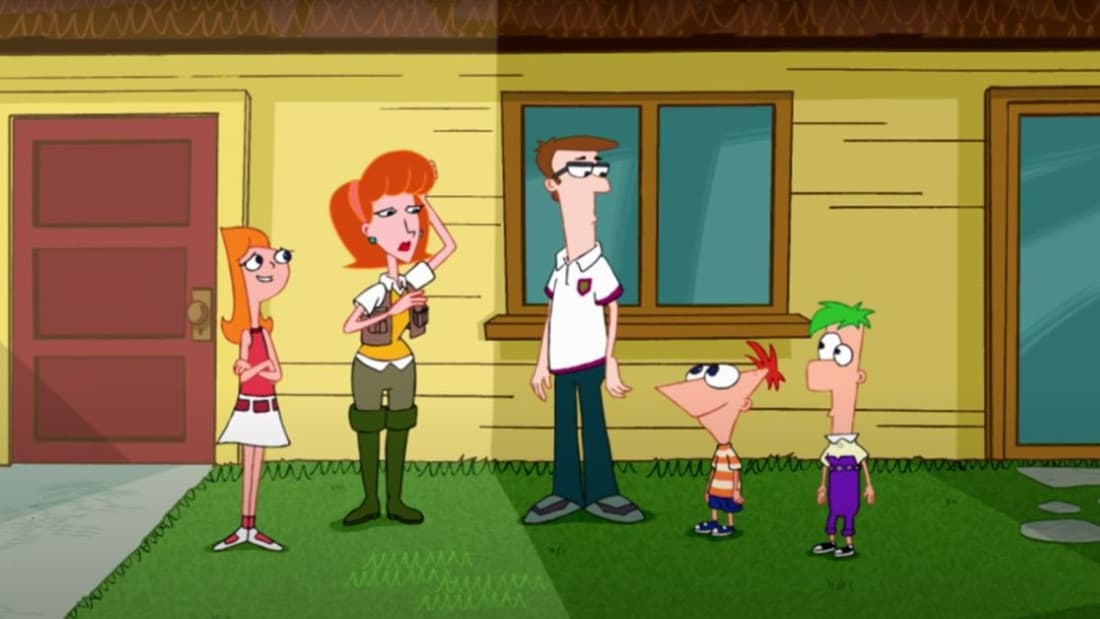 Phineas and Ferb was one series that was truly able to utilize the recipe running gags to the absolute fullest.
In fact, the gags were so good that the more they were repeated, the more hilarious you would find them to be.
The show tracked the journey of Phineas and Ferb, who had both the affinity and knowledge for inventing great things.
However, things would get a bit too adventurous for the duo when their sister, Candance, tried her best to not only irritate them but also land them in trouble.
If things do not sound too interesting to you yet, be sure of the fact that the inclusion of music in each of the episodes provides the unique show with a definitive edge.
Also, the makers have to be given the credit for ending the series before the storyline started to feel like it was being stretched unnecessarily.
15. Family Guy (1999)
This animated series tracks the fascinating journey of Peter Griffin and his family of two teenagers, a mischievous baby, a clever dog, and his beloved wife.
The show allows the viewers to get drawn into the numerous hilarious scenarios that the family often finds itself in.
Family Guy, which earned three Primetime Emmy Awards and Annie Awards each throughout the course of its run, has been called one of the greatest cartoons to have ever hit the television screens by several critics; including by TV Guide, which referred to it as the 9th best television cartoon of all time.
While it received widespread acclaim for its gags and parodies, it was also criticized for its violence and somewhat sexual content.
14. SpongeBob SquarePants (1999)
SpongeBob SquarePants hit our television screens at the beginning of the 21st century and cemented its place in popular culture in every way possible.
Not only are there innumerable memes on the show floating in the market but there is also a successful Broadway musical dedicated to it.
Needless to say, there is no running cartoon right now that can possibly think of matching the unprecedented impact that SpongeBob SquarePants has had on the viewers over the years.
Created by the late Stephen Hillenburg, it is an intelligent blend of idiocy, surrealism, and indestructible energy. It is not surprising to observe then that this long-running animated series has been celebrated by both adults and children alike.
13. The Spectacular Spider-Man (2008)
This spectacular show may not have been able to make it beyond two successful seasons but it would be safe to assert that it managed to do what it set out to.
The story follows Peter Parker; a regular high school student who obtains phenomenal powers after having been bitten by a spider.
Now, he is not only tasked with making his personal life better but also with saving the city from relentless miscreants.
The Spectacular Spider-Man has to be one of the best screen adaptations of Spider-Man; either animated or otherwise. The makers of the show seemed to be certain about how to develop the character.
Needless to say, they integrated a lot many fresh ideas with a few classic ones and the final product was there for everyone to see.
12. Megas XLR (2004)
Not many people would be expecting to find this highly underrated kids' cartoon from the early 2000s in our top 15.
However, this humorous show deserves a place on our list solely because it serves as a parody of mecha anime shows and movies.
The story tracks the journey of two slackers who stumble upon an enormous robot from the future. Soon enough, they agree to use the robot to their advantage.
Little are they aware of the fact that a race of aliens is looking for the robot in order to have their own needs met.
Megas XLR has timeless elements of time travel and vehicle modification that both kids and adults will duly acknowledge.
11. Courage the Cowardly Dog (1999)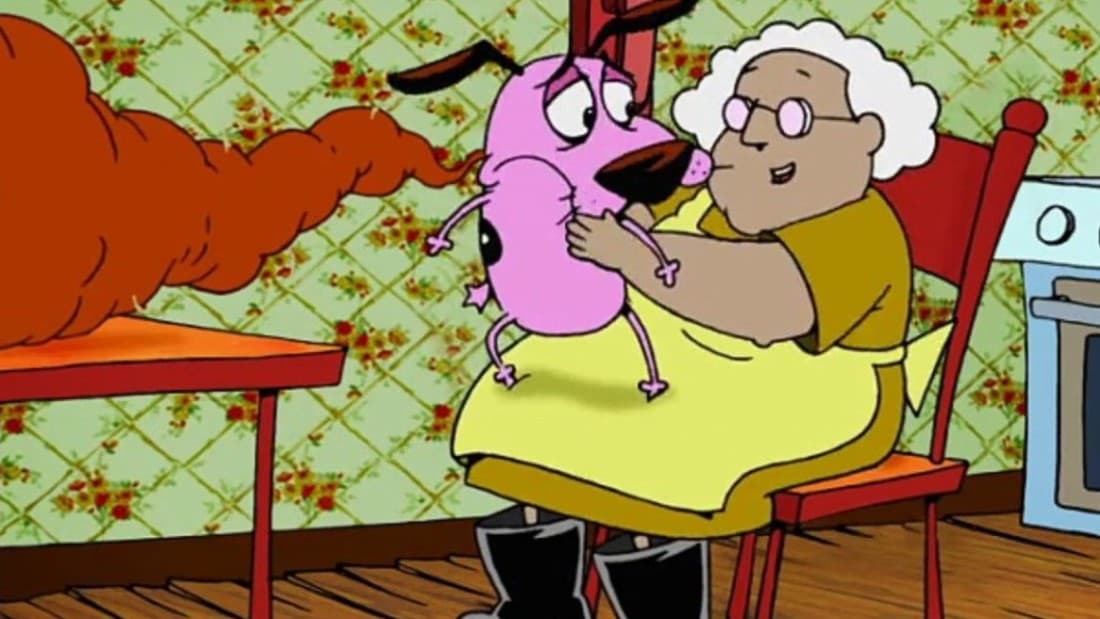 Nobody who has been privileged enough to see Courage the Cowardly Dog on television can ever forget how great a tool of entertainment it was for a good few years.
Even though it originated as animated shorts, the popularity of the titular character paved the way for Courage the Cowardly Dog to be transformed into a full-fledged series that premiered at the end of 1999 on Cartoon Network.
The show was a fascinating mix of cartoon and supernatural elements. However, it also aimed to cast a light on how loyal Courage really was to his owners despite the obvious odds.
10. Invader Zim (2001)
There are no arguments about the fact that fans of this science fiction dark comedy series will never be able to forget its cranky yet charming extraterrestrial protagonist named Zim.
Zim, who has been sent from the planet Irk, has been entrusted with the task of enslaving humans. In his over-ambitious endeavors, he is aided by his malfunctioning robot companion, GIR.
Even though our egocentric protagonist is of the opinion that he is doing a great job at handling the task that he has been given, one can clearly see that he is failing in the most humorous ways possible.
Having said that, Zim's comical battles with his classmate Dib are something to watch out for in this acclaimed animated series.
9. The Boondocks (2005)
Want to go on adventures with Riley and Huey Freeman and accompany them as they withstand a cultural clash of sorts?
Look no further than this show for it will provide you with the opportunity to do so. A lot many things change for the two main protagonists of the series after they end up moving from Chicago to the suburbs to live with their grandfather.
The show's satirical comedy is aided by the fact that there is also an attempt to familiarize the viewers with a perspective on the diversity of cultures, prejudices, social classes, and lifestyles; all while telling the classic tale of a dysfunctional black family.
8. Futurama (1999)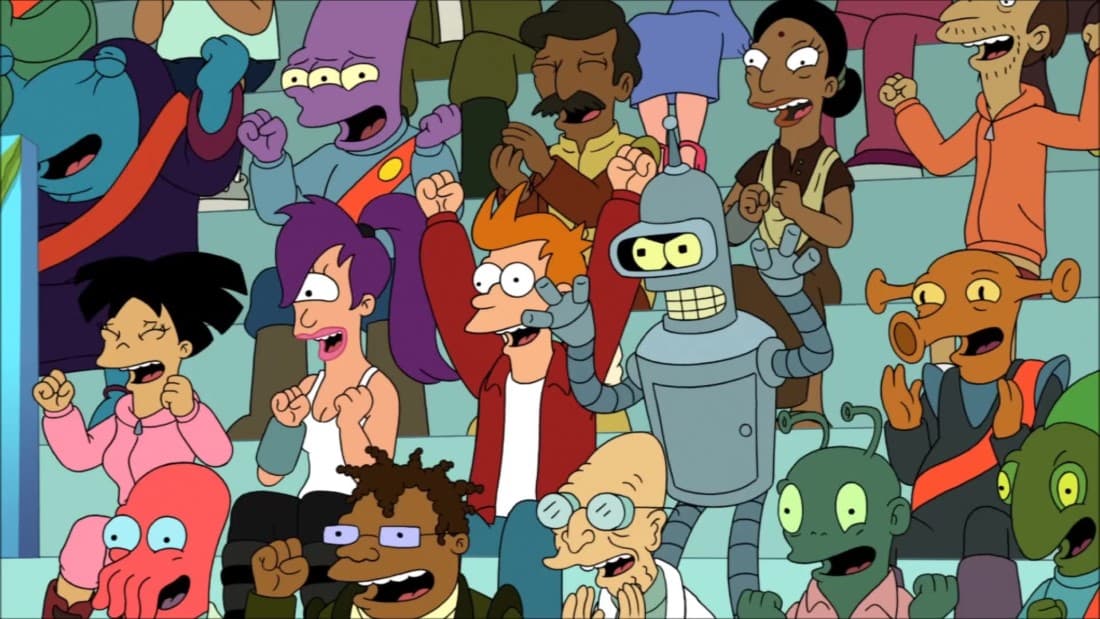 The plot of this science-fiction comedy TV show is simple: A pizza delivery guy named Philip J. Fry gets accidentally frozen in 1999 and, consequently, finds himself waking up in the 31st century.
As bizarre as the storyline may sound, credit has to be given to its makers for pulling it off with some gut-busting laughs and sincerity.
Needless to say, the renowned series thrives on its often nerdy jokes and is even seen spoofing several cult classic motion pictures.
Futurama ended up winning nine Annie Awards and six Emmy Awards, respectively.
7. Samurai Jack (2001)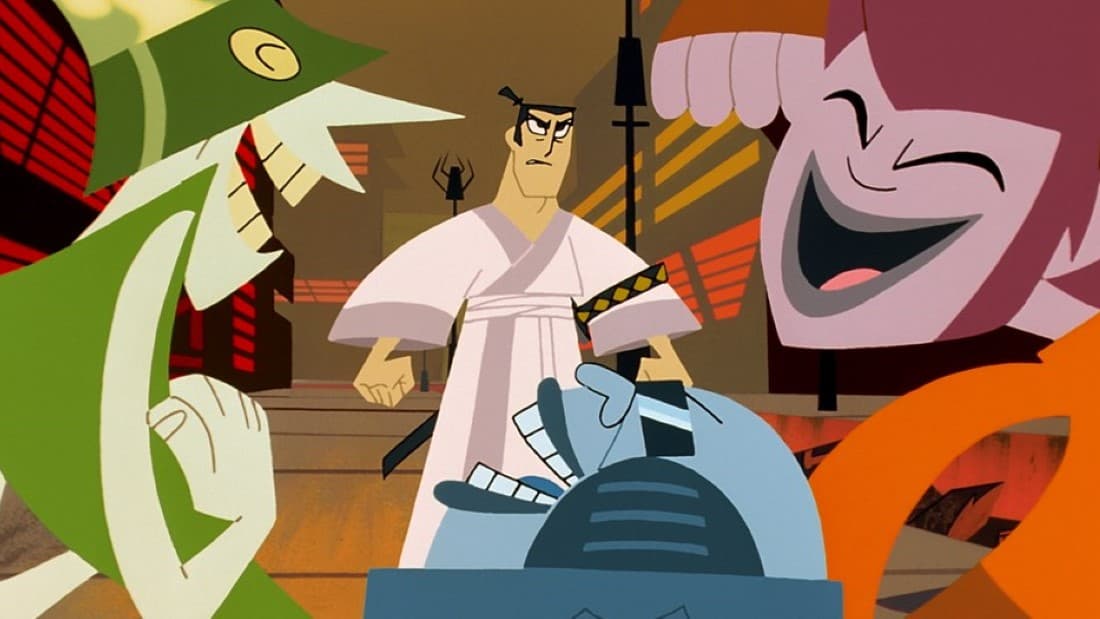 While many consider Avatar: The Last Airbender to be the peak of American TV cartoon storytelling in the 21st century so far, others believe that Samurai Jack is where artistry in cartoons strengthened in the true sense of the word.
The story follows the tumultuous journey of a young samurai named Jack; someone who is sent into a dystopian future by the wicked shape-shifting whiz Aku.
Jack is left with no option but to find a medium to go back to his own time and deter Aku from causing more chaos.
What makes this show simple and yet so influential is the fact that its creator, Genndy Tartakovsky, has utilized the cinematic tropes of filmmakers such as Akira Kurosawa and Sergio Leone rather skillfully in its storytelling.
6. Archer (2009)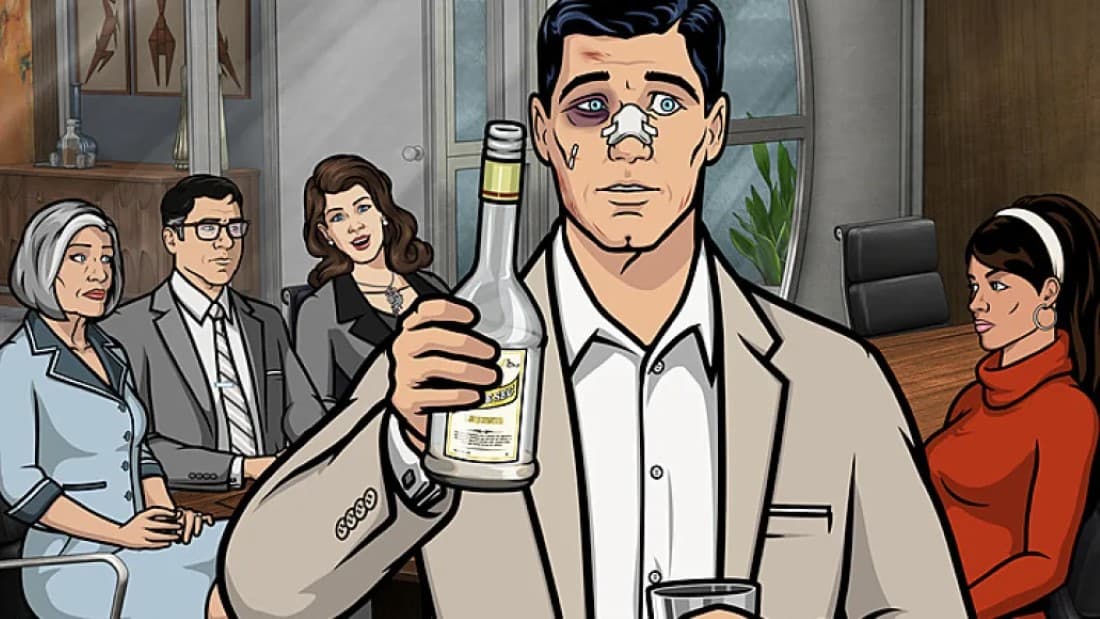 Created by Adam Reed for FX, this adult animated sitcom tells the story of a New York-based dysfunctional intelligence agency and its many adventures.
The show follows the stylish international spy Sterling Archer and his exploits as he combats rival spies and bad-ass enemies.
Set in the Cold War-Esque universe, Archer went on to receive universal acclaim and won four Primetime Emmy Awards and four Critics Choice Awards, respectively.
The media and critics were both of the firm opinion that the series set new benchmarks in animation, writing, direction, and voice acting.
Better still, its well-defined lead characters and unexpected gags truly made it worth watching.
5. The Venture Bros. (2003)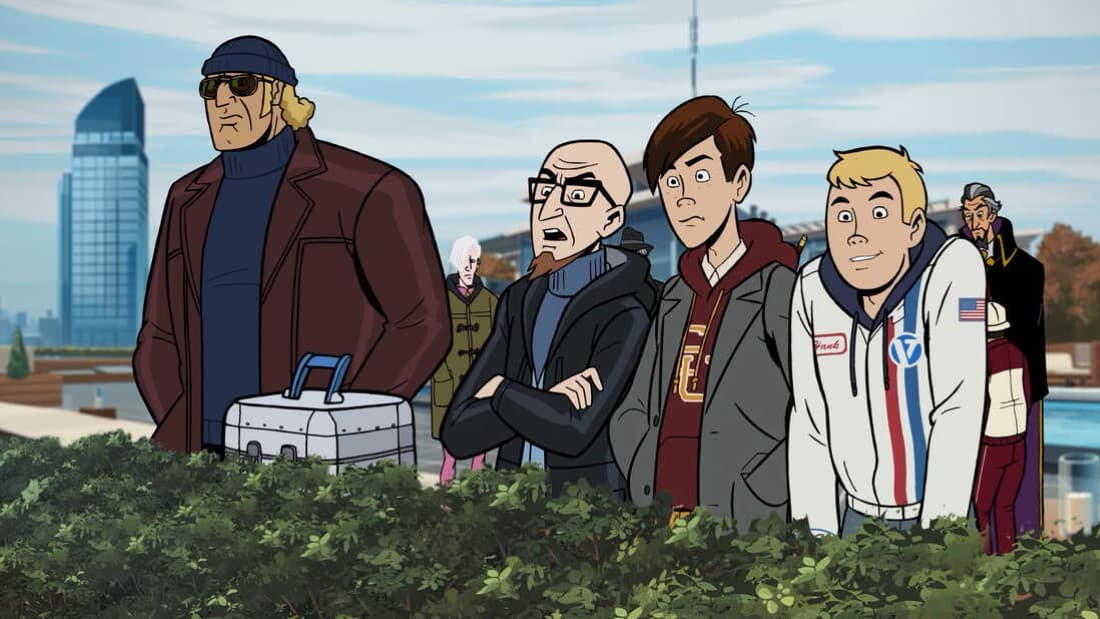 Created by Chris McCulloch, who is also known as Jackson Publick, the show aired on Cartoon Network's late-night programming block, Adult Swim.
The story followed the outrageous escapades of a pseudo-heroic scientist named Dr. Rusty Venture. A lot of flavor and humor was injected into the storytelling with the inclusion of other characters such as the scientist's competent bodyguard and his two overenthusiastic sons.
Throughout its long and successful journey on television, The Venture Bros. managed to garner critical acclaim with many even going on to assert that it was, in fact, one of the finest animated shows of the new millennium.
4. Justice League (2001)
Our favorite superheroes, Batman, Superman, Wonder Woman, and The Flash, come together to not only stop crime but also battle otherworldly dangers.
In more ways than one, they are the ultimate guardians of planet earth. The makers have to be given due credit for not allowing the plot to revolve around the established heroes alone.
Therefore, a decent amount of screen space has been allotted to members of the supporting cast as well in this incredible saga.
In 2009, Imagine Games Network (IGN) named Justice League the 20th best-animated series in the history of animation. In fact, the show is so good that it can still put many of the live-action DC movies to shame.
3. Justice League Unlimited (2004)
If Batman: The Animated Series is said to be Bruce Timm's finest work as a developer and creator during the '90s, it was his labor in Justice League Unlimited that truly demonstrated his ability at the beginning of the 21st century.
Both the aforementioned animated shows have been considered by critics to be better than most live-action versions. When it comes to Justice League Unlimited, the makers truly raised the bar here and ensured that almost every celebrated DC hero is utilized properly.
This acclaimed project, which is basically a continuation of the previously released Justice League animated series, puts on a great show by showcasing the original members of the team joining forces to combat crime.
2. Rick and Morty (2013)
This adult science fiction sitcom is often credited with breathing life into the mature content that can be detected in acclaimed animated sitcoms the world over today.
Rick and Morty is a series that follows the misadventures of a cynical scientist Rick Sanchez and his kind but not-so-bright grandson, Morty Smith.
The show tracks how the delightful duo tries to keep a balance between their respective domestic lives and interdimensional expeditions.
Ever since it first debuted, the series was appreciated for its originality, humor, and creativity. It is not surprising then that it went on to receive two Primetime Emmy Awards for Outstanding Animated Program.
1. Avatar: The Last Airbender (2005)
Avatar: The Last Airbender is arguably the most impressive animated series of all time. Even though it was not perfect, the storytelling and its overall execution were both so good that it became easier to ignore the minor shortcomings.
The show, which is set in a war-torn world of elemental magic, traces the journey of a young lad who reawakens to begin his journey as the Avatar and bring much-needed peace into this rocky and terribly unkind world.
The engrossing setting of the series was coupled with the inclusion of some truly iconic characters. So, if you're planning to watch the show today, be prepared to go on a dangerously mystical and entertaining journey along with its renowned lead protagonist.