»
Top 25 Ben Stiller Movies To Watch In 2023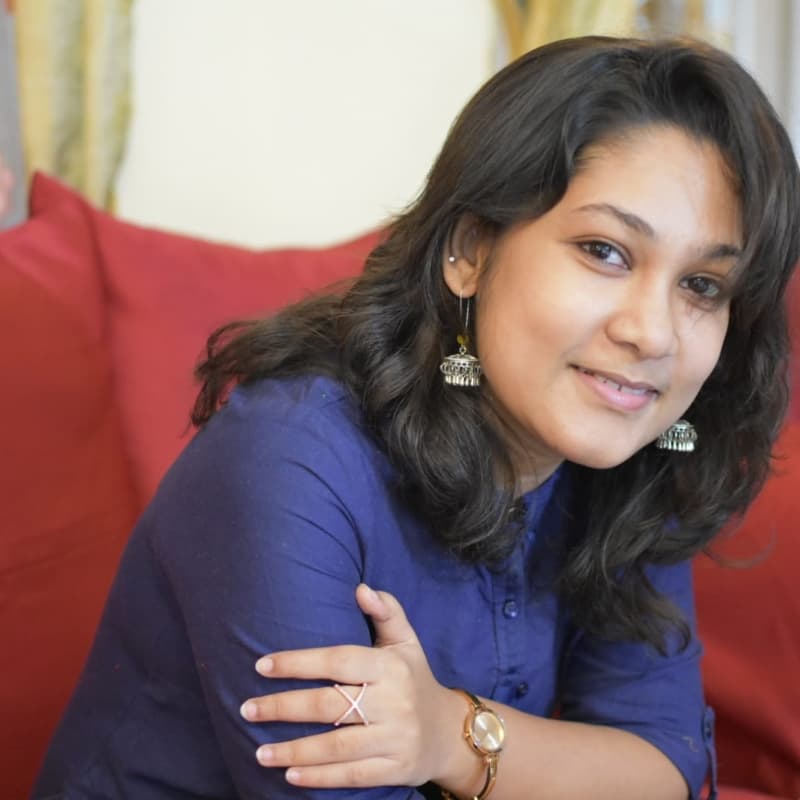 Suchismita-Updated June 6, 2023
---
Benjamin Edward Meara Stiller, better known as Ben Stiller, is a well-known American actor, filmmaker, and comedian. His parents are actor-comedians Anne Meara and Jerry Stiller.
His films have managed to gross over $2.6 billion in the United States and Canada, having a whopping average of $79 million, for each film.
He's also received multiple awards, nominations, and recognition throughout his career, which include an Emmy, several MTV Movie Awards, a Teen Choice, and a Britannia Award.
Stiller started his career with television and gradually moved on to films. His directorial venture was with Reality Bites and he continued to direct as well as star in several of his own works.
From then on, he starred in several cult hits as well, most of which will feature in this list.
For all you Ben Stiller fans, this is one blog worth a read. I will be rating his works, best to worst (you don't have to agree with me here, it's just a personal choice!) I hope, however, that you do find some of your favorites here if not all.
So, let's have a look at some of his cult hits, the good and the bad; all of which have truly made the filmmaker and performer that Stiller is.
I hope you enjoy reading this blog, just as much fun as I had, researching and writing about it!
1. Meet the Parents (2000)
A movie that I've seen a ton of people suggest and call one of the best, and honestly, I couldn't disagree.
The plot is quite simple; a neurotic male nurse named Gaylord Focker who is recently engaged, heading over to the suburbs of Long Island, to meet his fiancée's parents.
The cast was stellar, with the likes of Robert De Niro, Owen Wilson, and Blythe Danner, starring along with Ben, providing an adequate amount of comic element to it.
De Niro as a former overbearing CIA cum would-be father-in-law to Stiller's gradual breakdown in the face of persistent humiliation and constant setbacks was played out to absolute perfection.
The movie managed to gross a whopping $300 million upon release.
2. The Royal Tenenbaums (2001)
This Wes Anderson film is about a family filled with former child prodigies who are struggling to lead normal lives as adults.
It stars Luke Wilson, Gwyneth Paltrow, Anjelica Huston, Bill Murray, Danny Glover, Gene Hackman, and many others, with Stiller essaying the role of Chas Tenenbaum, who happens to be a business genius but is having a difficult time trying to get over the sudden and tragic death of his beloved wife.
It is one film that you wouldn't mind watching more than once, trust me on this. The film was featured in BBC's list of 100 Greatest Films of the 21st Century.
3. Zoolander (2001)
Zoolander is an American comedy, in which Ben Stiller was both the director and lead actor. The film had an amazing cast, such as Owen Wilson, Will Ferrell, Milla Jovovich, Christine Taylor, Jon Voight as well as Stiller's father, Jerry Stiller.
The film featured Stiller in the role of Derek Zoolander a three-time VH1 male model of the year. However, with Hansel winning the award, his world seems to turn upside down.
His friends are disappointed with him, his father isn't happy and he believes he isn't a good enough model anymore.
This is when he is brainwashed into planning and plotting the murder of the Prime Minister of Malaysia, by the fashion guru, Mugatu (Ferrell) who's hired him with the promise of turning his world around.
4. There's Something About Mary (1998)
There's Something About Mary is an American romantic comedy that stars Ben Stiller, Cameron Diaz, Lee Evans, Chris Elliot, and Matt Dillon.
The movie is about how a bunch of men are crazily in love with Mary and desperately vying for her affection.
This was the movie that managed to change Stiller's career graph for good. This movie by the Farrelly brothers was among the high watermark films and even they failed to replicate that film's success in any of the other films that came out after.
In the year 2000, the film was voted by the Total Film magazine readers as the fourth-greatest comedy film to ever have released!
5. The Secret Life of Walter Mitty (2013)
The film is a contemporary adaptation that's based on James Thurber's short story of the same name, from 1939.
It is about a sad, middle-aged man who has an interesting fantasy life. In the film, Walter Mitty (Stiller) is seen working at the photo department of Life magazine, wherein he is forced to travel to a distant corner of the Earth, to track down a negative that's been lost.
Stiller was also the director of this film, and it managed to gross a good $188 million, after its release.
The film was also chosen by the National Board of Review for consideration as one of the top ten films to release in 2013.
6. Tropic Thunder (2008)
A film that had some of the biggest and most bankable names, such as Robert Downey Jr. and Tom Cruise, with the former wearing blackface and the latter wearing a fat suit, and bald cap, while essaying the role of a stereotypically profane Jewish film executive.
Some of the other noteworthy names were Bill Hader, Matthew McConaughey, and Danny McBride. The film is about a small group of really privileged actors who were shooting a movie regarding the Vietnam War but who end up finding themselves stuck in an actual war!
It grossed over $195 million worldwide, and opened at the top of the American box office, retaining the numero-uno position for three consecutive weeks.
7. Along Came Polly (2004)
Along Came Polly is a romantic comedy that stars the gorgeous Jennifer Aniston opposite Ben Stiller. The story traces the life of Reuben Feffer whose life takes an unexpected turn when he suddenly reconnects with an old classmate, Polly.
The twist of fate happens when he begins to fall in love with her, but has chaos awaiting his life, as his former wife Lisa too returns, with the hopes of reconciling with him.
The film albeit received mixed reviews managed to gross $178 million for a $42 million budget, making it a commercial success.
8. Dodgeball – A True Underdog Story (2004)
An ensemble sports comedy, Dodgeball had Stiller pitted against Vince Vaughn in a classic battle of haves and have-nots, but this time, it was with dodgeballs.
It focuses on a group of misfits who decide to enter the Las Vegas dodgeball tournament to be able to save their loved and cherished local gym from becoming a puppet to a corporate health fitness chain.
The film managed to pick a fine line between critical and commercial success, grossing $168.4 million, for a $20 million budget.
9. Permanent Midnight (1998)
Permanent Midnight is an independent drama film that stars Elizabeth Hurley, Owen Wilson, Janeane Garofalo, and Cheryl Ladd other than Stiller.
It is based on Jerry Stahl's autobiography of the same name and depicts Stahl (Stiller), as a successful television writer for multiple series, such as Twin Peaks, thirtysomething and ALF, along with bringing up his struggles in dealing with substance abuse.
Albeit the film didn't do much in its limited theatrical release, grossing just $1.1 million, it was a huge hit in the home video market, and Stiller's performance received critical acclaim too.
10. While We're Young (2014)
A comedy-drama, the film stars Amanda Seyfried, Naomi Watts, and Adam Driver alongside Stiller. The film revolves around a New-York-based middle-aged docu-filmmaker Josh Srebnick (Stiller) and his wife Cornelia Srebnick (Watts) and their newfound friendship with a couple much younger than them; Jamie Massey (Driver) and Darby Massey (Seyfried).
It was written, directed, and produced by Noah Baumbach and managed to gross more than any of his other previous films at the box office in the USA.
11. Reality Bites (1994)
An American romantic-comedy, Reality Bites was also Ben Stiller's directorial debut. It starred Winona Ryder and Ethan Hawke along with Stiller in the lead, with supporting acts from Steve Zahn and Janeane Garofalo.
The plot revolved around Lelaina (Ryder), who was an aspiring videographer that was working on a documentary titled Reality Bites, regarding the disenchanted lives of her roommates and friends.
The challenges faced by them were exemplifying some of the career and lifestyle choices that Gen – X faces.
The film grossed $40.9 million against an $11.5 million budget and achieved cult status for having captured the early 90's grunge scene to perfection.
12. Brad's Status (2017)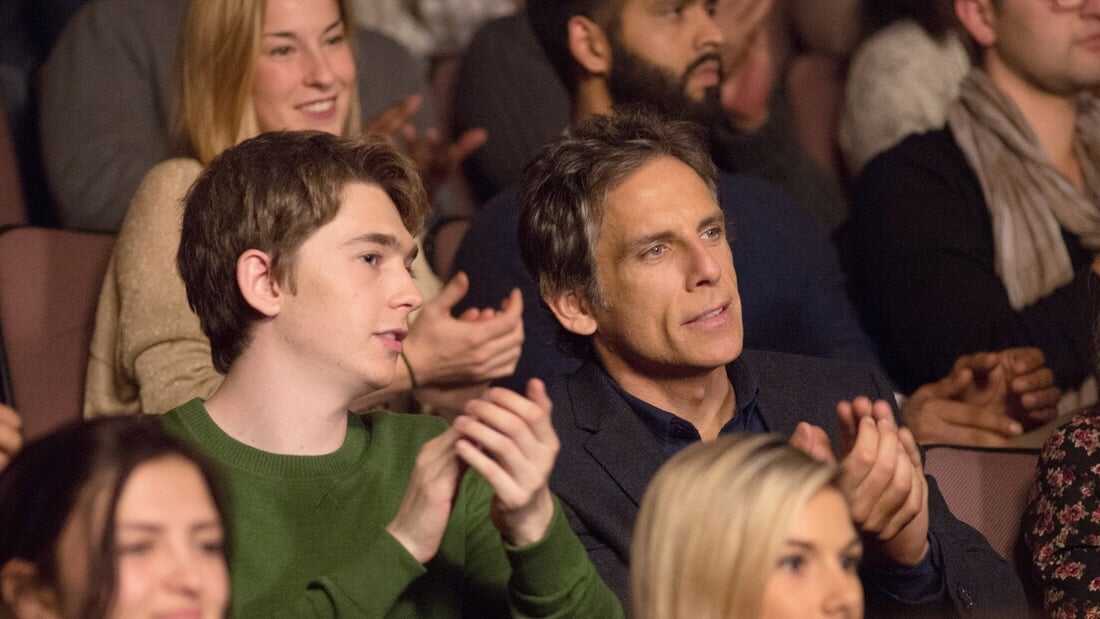 Looking for a movie to watch? Brad's Status could be a good option. With a runtime of 1 hour and 42 min and released in 2017, it stars Ben Stiller, Austin Abrams, and Jenna Fischer and was directed by Mike White.
Brad Sloan runs his non-profit organisation and enjoys a comfortable life with his wife and son, but contemplates how his old friends are much richer and more accomplished than he is.
Although his wife tries to comfort him and asks him not to compare himself with the wealthiest 1%, he continues to mope. When he takes his son Troy to Boston to visit colleges, Brad finds a scope of relieving his lost ambitions from his college days, hoping to rectify himself and find some purpose that pushes him to find acceptance of himself.
But he soon realises that the people he deems successful on the surface aren't what they seem on the show.
13. Night at the Museum (2006)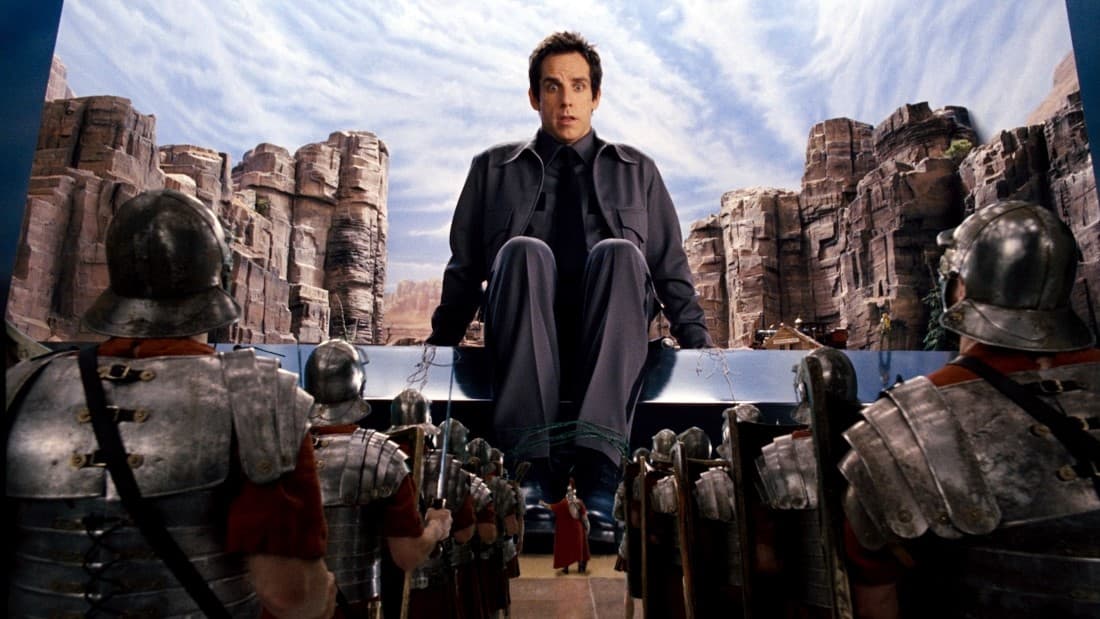 A fantasy-comedy, Night at the Museum was based on the '93 children's book of the same name, written by Croatian illustrator, Milan Trenc.
Stiller played the lead role of Larry Daley, a divorced father who has applied for the job of a night watchman at New York's American Museum of Natural History, wherein he discovers that all the exhibits, come to life at night.
While the film received mixed reviews from critics, it managed to gross a whopping $574.5 million, becoming the 5th highest-grossing film of 2006, worldwide.
Some of the other cast includes Robin Williams, Dick Van Dyke, Carla Gugino, and Mickey Rooney. The film also had two sequels; Night at the Museum: Battle of the Smithsonian and Night at the Museum: Secret of the Tomb.
14. Meet the Fockers (2004)
Meet the Fockers is an American comedy that was a sequel to Meet the Parents. The film starred Stiller along with Robert De Niro, who also happened to be one of the producers, Dustin Hoffman, Barbra Streisand, Owen Wilson, Teri Polo, and Blythe Danner.
It revolves around the Byrnes and Focker families' first interaction and how all hell breaks loose post that! The film was a huge box office hit, grossing $522 million, and was followed by the sequel titled Little Fockers.
15. Madagascar (2005)
Madagascar is an animation-adventure which has been helmed for the screen by Eric Darnell, and Tom McGrath. Toplined by actors such as Chris Rock, Ben Stiller, and David Schwimmer (main characters), the film was released in 2005 with a runtime of 1 hour and 26 min.
Wishing to roam free in the open landscapes of Africa, dejected and bored zebra Marty decides to escape the prison life of New York's Central Park Zoo on his tenth birthday.
When he goes missing all of a sudden, Alex, Gloria and Melman decide to go look for him and bring him back to the zoo. On the way, they end up getting boxed up, ready to be shipped off to a remote wildlife reserve, only to find themselves on the sandy shores of Madagascar.
With Marty's dream finally coming true, will it come at a price none of them is ready to give?
16. Greenberg (2010)
Greenberg wasn't a box office hit, which is why it might be a bit of a shocker to see it here, but not only did it do well with the critics, the film's story was interesting too, according to me.
It was a comedy-drama and starred Jennifer Jason Leigh, Rhys Ifans, Brie Larson, and Greta Gerwig other than Stiller.
It revolves around Roger Greenberg, a resident of Los Angeles, currently residing in New York but choosing to return to L. A to figure out his life better.
He chooses to house-sit for his brother and ends up taking an interest in his brother's assistant. The film was helmed by Noah Baumbach, and he doesn't tend to make back content, which is why I'd see the film as worth a watch.
17. Your Friends & Neighbors (1998)
A black comedy film, Your Friends & Neighbors has a stellar cast that includes Aaron Eckhart, Catherine Keener, Amy Brenneman, Jason Patric, Nastassja Kinski along with Stiller.
The film based in an unnamed American city traverses a tale of sexual entanglements, between two urban middle-class couples who are unhappy in their relationships and lying and cheating their way to find some solace in happiness.
The film was released in a limited number of theatres and was the first film to ever be reviewed by Rotten Tomatoes.
18. Flirting with Disaster (1996)
A road trip black comedy, Flirting with Disaster was written and directed by David O. Russell and starred Patricia Arquette, George Segal, Tea Leoni, Alan Alda, Lily Tomlin, Mary Tyler Moore, and Richard Jenkins along with Stiller.
The film revolved around a young father's (Stiller) quest for his biological parents, along with his wife (Arquette), an adoption agency employee (Leoni), and a series of other eccentric characters.
It was screened out of competition at the Special Screenings Section of Cannes in 1996.
19. The Meyerowitz Stories (2017)
Another Noah Baumbach classic, The Meyerowitz Stories starred Adam Sandler, Dustin Hoffman, Emma Thompson, and Elizabeth Marvel in titular roles along with Ben Stiller.
It was about a group of dysfunctional siblings who are all adults and are living under the shadows of their father; a retired college professor and sculptor.
The film was selected for competing at the Palme d'Or and also won the Palm Dog award at the 2017 Cannes, where it also received a standing ovation of four minutes.
The film was simultaneously released on Netflix and in theatres and has garnered generally positive reviews.
20. Starsky & Hutch (2004)
Starsky & Hutch is a buddy cop action movie that starred Stiller in the role of David Starsky and Owen Wilson in the role of Ken 'Hutch' Hutchinson.
The film is an adaptation of the original television series of the same name, that ran during the 70s.
It is about a couple of street-smart undercover cops from a fictionalized Bay City, California, busting drug criminals, using the help of underworld boss; Huggy Bear.
It received somewhat positive and mixed reviews and was also quite a hit commercially, grossing $170 million to a $60 million budget.
21. Tower Heist (2011)
A heist comedy, Tower Heist was based on a story written by Bill Collage, Griffin, and Adam Cooper and starred Eddie Murphy, Casey Affleck, Matthew Broderick, Alan Alda, Michael Pena, Judd Hirsch, Tea Leoni, and Gabourey Sidibe alongside Stiller.
The plot of the film revolves around a group of employees from an exclusive apartment building who've lost their pensions to the Ponzi scheme of a Wall Street business tycoon.
To get back what's theirs, they enlist the help of a criminal, a bankrupt businessman, and an immigrant maid to help break into the business tycoon's apartment and steal back their money while ensuring the FBI agents in charge of the case don't get a whiff of it.
The film did moderately well at the box office, even though the plot did receive a bit of criticism for being 'rushed' and 'laborious.'
22. Mystery Men (1999)
Mystery Men is an American superhero comedy film that has been loosely based on The Flaming Carrot Comics by Bob Burden.
It stars Hank Azaria, Greg Kinnear, William H. Macy, Wes Studi, Paul Reubens, Janeane Garofalo, Geoffrey Rush, Eddie Izzard, Lena Olin, Kel Mitchell, Claire Forlani, and Tom Waits along with Stiller, in titular roles.
It is about a team of superheroes having some of the least impressive powers, bestowed with the task of saving the day.
Even though the film bombed at the box office, it received positive reviews and if you're not one to judge a film by its numbers, we'd suggest giving it a watch!
23. Zero Effect (1998)
Zero Effect is an American mystery comedy that was released in 1998 and was director Jake Kasdan's feature directorial debut.
The film stars Bill Pullman in the role of 'the world's most private detective' named Daryl Zero and Stiller in the role of his assistant Steve Arlo.
The plot of the film is loosely based on Arthur Conan Doyle's short story titled 'A Scandal in Bohemia.
It was shot in Portland, Oregon, and was screened at the Un Certain Regard section of the 1998 Cannes.
The film failed to perform well at the box office, managing just $2 million to a budget of $5 million.
24. Duplex (2003)
Duplex, which was released in Ireland and the United Kingdom as Our House and as The Old Lady Must Go in Poland is a black comedy that was both directed and narrated by Danny DeVito.
Barring Stiller, the film also stars Drew Barrymore, Harvey Fierstein, James Remar, Eileen Essell, and Justin Theroux. The film is about a couple that has moved into a new house wherein their peace gets disturbed by the constant annoyance of the old lady living upstairs.
They decide to take some desperate measures when her habits begin to get a little too out of hand.
The film was a major dud at the box office, grossing only $19.3 million for a $40 million budget.
25. Envy (2004)
Envy is a dark comedy buddy film, that stars Jack Black alongside Ben Stiller in the main roles and has Rachel Weisz, Christopher Walken, and Amy Poehler in supporting roles.
The film was both a critical and a commercial failure, having a budget of around $20-$40 million but grossing only around $14 million.
The film is about a man, Tim Dingman (Stiller) who becomes extremely jealous of his friend, Nick Vanderpark's (Black) newfound success.
The film not just got negative reviews from critics but even rated 3.11/10 on Rotten Tomatoes and Stiller was also nominated for a Razzie Award, for Worst Actor.
Ben Stiller has given some stellar performances over the years and while some have been excellent hits, a few have been liked by critics but couldn't do as well at the box office, while a few simply failed to make a mark among both critics and the box office.
I hope you liked our list and found some of your favourite Stiller flicks. So, happy reading!