»
Top 45 Most Popular Australian Female Singers Of All Time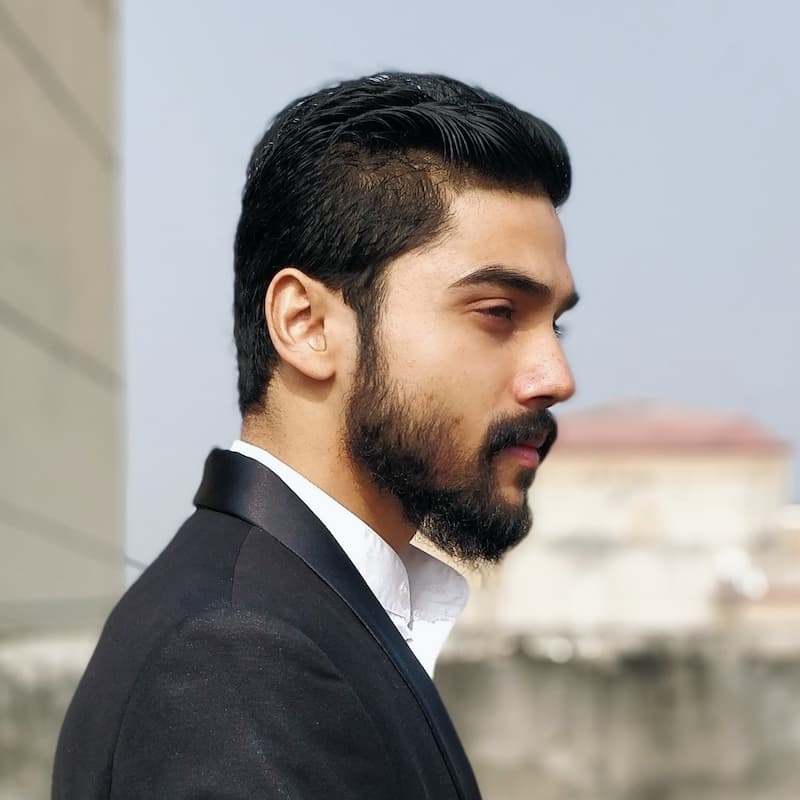 Shivam-Posted May 28, 2023
---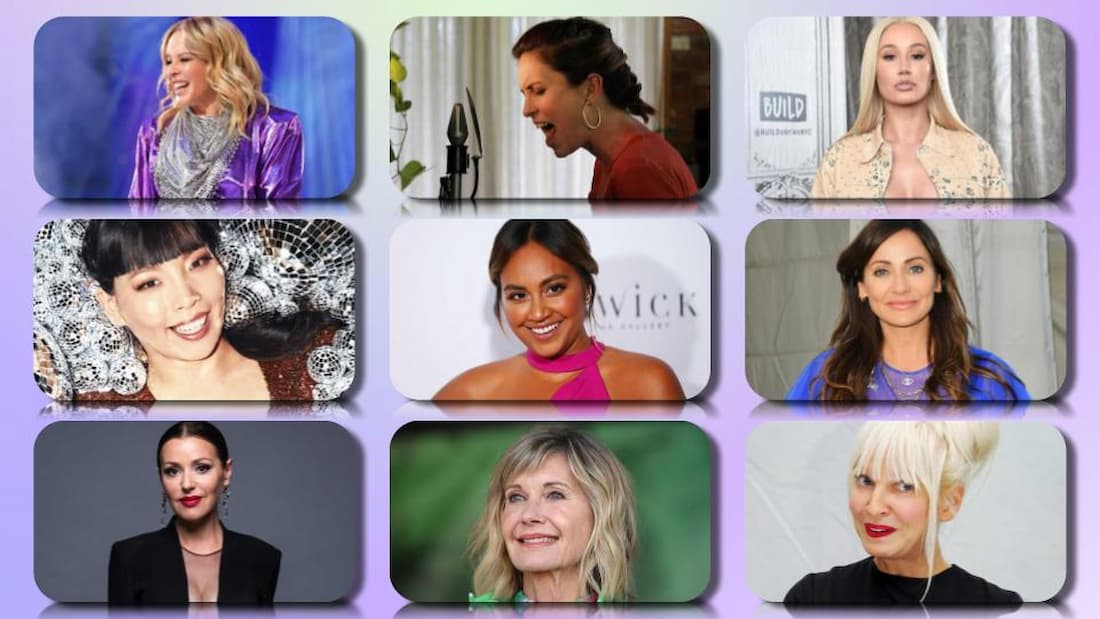 Australia, fondly referred to as the lucky country, may not be the first place that comes to mind when we ponder about countries with the best music. However, unbeknownst to a ton of music lovers out there, it's blessed with a number of talented singers who have emerged from its sunny shores over the years.
You might be surprised to learn that the women of Australia have been making incredible music for quite some time now. In fact, some of them have even gone on to achieve worldwide recognition and have, therefore, changed the landscape of music forever.
It is imperative to mention that one of the most prominent and enduring features of female singers belonging to Australia is their remarkable versatility. We say so because many of them have successfully crossed genres, incorporating elements of pop, country, rock, blues, jazz, and other styles into their music.
Who, then, do you reckon are the finest Australian female singers to ever step up to the microphone? Well, pal, continue reading to find out.
45. Montaigne
This eye-catching Australian art pop musician and Twitch streamer released her debut album, Glorious Heights, in 2016. The album went on to peak at No. 4 on the ARIA Albums Chart and ended up earning her the award for Breakthrough Artist at the ARIA Music Awards in 2016.
Montaigne, whose real name is Jessica Alyssa Cerro, was a featured vocalist on Hilltop Hoods' track, "1955", which reached No. 2 on the ARIA Singles Chart. Born in Sydney in 1995, she is known to have represented Australia in the Eurovision Song Contest 2021 with the song "Technicolour." However, she failed to qualify for the grand finale.
44. Little Pattie
Little Pattie started her career as a teenager in the early 1960s by recording surf pop with her backing group The Statesmen. Eventually, she went on to record adult contemporary music.
She released her debut single, "He's My Blonde Headed, Stompie Wompie, Real Gone Surfer Boy" in 1963. The track peaked at No. 19 on the national Kent Music Report and entered No. 2 in Sydney.
The artist, who has appeared regularly on television variety programs, received the Vietnam Logistic and Support Medal "in recognition of her services in support of the Australian Armed Forces in operations in Vietnam."
43. Merril Bainbridge
Merril Bainbridge is a pop music singer and songwriter who made her debut in 1994 with the single, "Mouth". The track worked out well for her as it peaked at number one for six consecutive weeks in Australia and became a top-five hit in the United States of America.
She is said to have started performing at the young age of 9. While her first performance was at a carnival, she continued to perform in a variety of bands in Australia.
The youngster began a solo career under the tutelage of producer Siew.
42. Vika and Linda Bull
This vocal duo consisting of Vika Susan Bull and her younger sister Linda Rose Bull came to prominence after singing backing vocals in Joe Camilleri's band The Black Sorrows, which they were a part of until 1988.
However, the sisters decided to leave the group in early 1994 and embarked on a musical journey of their own. Sooner than later, they went on to release their self-titled album.
Vika and Linda scored their first number 1 album in 2020, with their retrospective 'Akilotoa: Anthology (1994-2006).
41. Connie Mitchell
South African-born Australian singer Connie Mitchell was a founding member of Primary during the mid-90s. She was the vocalist for Machine Gun Fellatio under the pseudonym Feyonce for a short time in 2004.
However, she has been the lead vocalist with Sneaky Sound System since mid-2005. Her mother was a singer in a musical troupe, Ipi Tombi, while her grandfather and father had extensive record collections while she was growing up.
Needless to say, she grew up being fond of music.
40. Megan Washington
Megan Alexanda Washington, who has worked mononymously as Washington, is a musician and songwriter who originally performs jazz music. However, she has also changed her style to indie pop and alternative rock over time.
A recipient of three ARIA Music Awards, her music has been described on I-D Vice as "sexy synth-laden pop." The fact that she has an impressive command over her relatively small stage is proof that she can make her music work anywhere.
39. Christine Anu
Singer, songwriter, and actress Christine Anu first rose to prominence after having gained popularity with the cover song release of the Warumpi Band's song "My Island Home". The artist, who has been nominated for 17 ARIA Awards, began performing as a dancer and later went on to sing backup vocals for the Rainmakers.
Her first recording was in 1993 with "Last Train", which was a dance remake of a Paul Kelly song. Not long after that, she released her first album, Stylin' Up, which went platinum.
Anu won an ARIA Award for best female recording artist as well as a Deadly Sounds National Aboriginal & Islander Music Awards award for best female artist for "My Island Home" in 1996.
38. Lisa Mitchell
Lisa Mitchell may have finished sixth in the 2006 season of Australian Idol but her extended play, Said One to the Other, went on to top iTunes quite comfortably at the time in Australia.
The artist had to relocate to the United Kingdom to record her debut studio album, Wonder, which peaked at No. 6 on the ARIA Albums Chart. While her second album, Bless This Mess, reached No. 7, her third album, Warriors, debuted Top 10 on the ARIA Albums Chart.
Lisa is said to have performed in local cafes and events before she went professional.
37. Katie Noonan
Singer and songwriter Katie Noonan has had a successful career both as a solo artist and as a member of the bands George and Elixir, respectively. Her solo career encompasses opera, jazz, pop, rock and dance.
The artist is known to have been nurtured in a family that had a strong background in classical music; primarily because her mother, Maggie Noonan, was a well-known opera singer herself.
Katie was not only the musical director of the 2018 Commonwealth Games' but she also performed at its opening and closing ceremonies.
36. Wendy Matthews
The Canadian-born Australian singer-songwriter Wendy Matthews has been a member of Models and Absent Friends and is a solo artist. She was perhaps at the peak of her career during the '90s when she released Top 20 hit singles, such as "Token Angels", "Let's Kiss (Like Angels Do)", "The Day You Went Away" and "Friday's Child."
A winner of six Australian Recording Industry Association (ARIA) Awards, she is known for extraordinarily crystal-clear vocals.
Matthews has made her presence felt on three series of Channel Seven's celebrity singing competition It Takes Two.
35. Kate Ceberano
This singer and actress is best known for performing in the soul, jazz, and pop genres, as well as in motion pictures and musicals such as Jesus Christ Superstar. One of her singles, "Pash", went on to receive a gold sales certification in 1998.
The artist is also known to have participated in season one of The Masked Singer Australia as 'The Lion'. Ceberano first came to prominence singing backup vocals with the band Models.
Later, she found fame with her funk band I'm Talking, which is credited with pioneering New York-style art pop in Australia during the Jurassic Period of Pub Rock. The musician earned a reputation for her soul, jazz and pop repertoire after having gone solo during the '80s.
34. Sarah McLeod
Known both for her solo work and as the singer/guitarist of the rock band The Superjesus, this singer-songwriter released her debut album, Beauty Was a Tiger, in late 2005. It went on to peak in the top 40 on the ARIA Albums Chart.
It was in late 1994 when she took the call to join Chris Tennent to form an indie guitar rock band, Hell's Kitchen. The group later went on to become The Superjesus, as we know it today.
Australian musicologist Ian McFarlane has acknowledged McLeod's "captivating voice and melodic rhythm guitar."
33. Renée Geyer
Regarded as one of the finest exponents of jazz, soul and R&B idioms, Renée Geyer tasted commercial success as a solo artist in Australia with "It's a Man's Man's World", "Heading in the Right Direction" and "Stares and Whispers" in the 1970s and "Say I Love You" in the 1980s.
A sought-after backing vocalist, she spent more than 10 years based in the United States of America. While she had little chart success there under her own name, she did go on to contribute to releases by other artists.
She was inducted into the ARIA Hall of Fame in 2005.
32. Sarah Blasko
Sarah Blasko is a singer, songwriter, musician, and record producer who began developing her solo career in 2002 after having fronted the Sydney-based band, Acquiesce, for a good few years in the past.
She briefly performed as Sorija after having left her band and, eventually, went on to release six studio albums. While What the Sea Wants, the Sea Will Have peaked at No. 7 on the ARIA Albums Chart, As Day Follows Night peaked at No. 5.
Blasko not only won Best Pop Release for her second album but her third album also ended up fetching her a trophy for the Best Female Artist at the ARIA Music Awards.
31. Ricki-Lee Coulter
This New Zealand-born Australian singer, songwriter, television, and radio presenter happened to have grown up on the Gold Coast, Queensland. She began performing at the young age of 15 and rose to fame after having secured the seventh spot in the second season of Australian Idol.
Soon after, Ricki-Lee Coulter signed with Australian independent label Shock Records and released her self-titled debut album Ricki-Lee. It went on to produce top-ten hits such as "Hell No!" and "Sunshine", both of which were certified gold by the Australian Recording Industry Association (ARIA).
The artist then went on to become a member of the Australian pop girl group Young Divas but left it in early 2007 to resume her solo career.
30. Suze DeMarchi
Born in Perth, Western Australia, Suze DeMarchi is best known for fronting the band Baby Animals. She began her singing career in the early 1980s when she was only 17 years old.
She gained a fair bit of experience by playing in the local band Photoplay at the time. She moved to London, England during the mid-1980s and had a moderately successful solo career in pop music by releasing singles such as "Young Hearts", "Big Wednesday" and "Dry Your Eyes".
However, she made it a point to return to her homeland in mid-1989, where she and fellow Perth musicians Frank Celenza, Eddie Parise and Dave Leslie came together to form the band Baby Animals.
The group met with success in their native Australia and soon started going on tours within the nation.
29. Meg Mac
Megan Sullivan McInerney is someone who took to singing almost as soon as she learnt to speak. While she started writing songs as a teen, she even went on to quit her degree program in Digital Media so that she could move to Perth to study music at the WA Academy of Performing Arts.
Best known by her stage name Meg Mac, she signed to littleBIGMAN Records in 2014, locally, and 300 Entertainment in the United States of America. It has to be noted that her initial exposure to Triple J catapulted her musical career.
She was acknowledged for her single, "Give Me My Name Back", which was dedicated to people who withstood emotional and sexual abuse within their lives and to those discriminated against in the LGBTQI community.
Most recently, Mac has released a five-track live EP titled Live At Golden Retriever.
28. Vanessa Joy Amorosi
Vanessa Amorosi is a singer-songwriter and recording artist whose combined album and single sales have gone past the two million mark worldwide. She shot to fame with the release of her debut single, "Have a Look", in 1999.
The following year, the artist tasted international success with her debut studio album, The Power. Not only that but she only added to her popularity after having performed at both the 2000 Olympic Games opening ceremony and its accompanying closing ceremony in Sydney.
In fact, a lot of her avid listeners remember her performance of "Heroes Live Forever" at the opening ceremony. To date, Amorosi has been a recipient of 16 ARIA and APRA nominations.
27. Sampa the Great
Sampa Tembo, who is known professionally as Sampa the Great, is a Zambian singer, rapper, and songwriter who was based in Australia for a good few years during the bygone decade.
Her debut solo album, The Return, went on to peak at No. 12 on the ARIA Albums Chart. Following the release of her second single, "Final Form", the singer earned an award for Best Hip Hop Release at the ARIA Music Awards.
However, she didn't stop there as she also went on to become the first artist to win the Australian Music Prize twice: for Birds and the Bee9 and The Return.
26. Stella Donnelly
This Welsh-Australian indie rock singer-songwriter and guitarist took a call to sign with Secretly Canadian in 2018, banking on the success of her debut EP Thrush Metal the previous year.
She went on release her debut studio album Beware of the Dogs to critical acclaim in the first half of 2019. The album not only peaked at number 15 on the ARIA Album Charts but it also ended up winning Independent Album of the Year at the AIR Awards.
Donnelly released her second album, Flood, in the August of 2022, which debuted at number 29 on the ARIA Charts.
25. Dami Im
Dami Im is an Australian singer and songwriter who went on to represent Australia at the Eurovision Song Contest held in Stockholm with the song "Sound of Silence" in 2016.
She was placed second which was the highest Eurovision Song Contest score for her country. However, we must mention that she took birth in South Korea before having emigrated to Australia with her family at the age of nine.
A winner of the fifth season of The X Factor Australia, she eventually landed a recording contract with Sony Music Australia. Her debut single, "Alive", was released after she ended up winning The X Factor.
And, as expected, she followed it by releasing her self-titled second studio album. Well, the album surprised one and all as it debuted at number one on the ARIA Albums Chart and was certified platinum by the Australian Recording Industry Association.
24. Kasey Chambers
The very talented and experienced country singer-songwriter and musician Kasey Chambers was born in Mount Gambier. You can probably measure her mastery over her art from the fact that five of her twelve studio albums have gone on to reach the No. 1 spot on the ARIA Albums Chart.
The artist was inducted into the ARIA Hall of Fame in 2018. Not only that but she has also won fourteen ARIA Music Awards, nine of them being for Best Country Album.
She recorded her debut solo album, The Captain, on Norfolk Island in 1998. While it peaked at No. 11 on the ARIA Albums Chart, it hit the top spot on the related ARIA Country Albums chart.
In addition, it won Best Country Album at the ARIA Music Awards the following year.
23. Helen Reddy
Remembered for her powerful voice, passionate performances, and unwavering commitment to social justice and women's rights, Helen Reddy was an Australian singer, actress, and activist who rose to fame in the 1970s with her hit song "I Am Woman." The song became so successful that it went on become an anthem of sorts for the feminist movement of that era and, ultimately, cemented her status as a feminist and cultural icon.
The artist, who was born in Melbourne in 1941, began her music career in Australia in the 1960s. However, she decided to relocate to the United States of America in 1971 and signed with Capitol Records, who made it a point to release her debut album, I Don't Know How to Love Him.
Throughout her career, the trailblazing artist and activist released several successful albums and singles, including "Delta Dawn" and "Angie Baby." Additionally, she also appeared in several motion pictures and television shows, including the Disney musical Pete's Dragon.
22. Lanie Lane
Known for her unique blend of vintage rockabilly and country blues music, Lanie Lane is an Australian singer-songwriter who was born in Sydney in 1987. She commenced her professional musical journey as a teenager by performing in various bands.
She launched her solo career in the early 2010s and went on to grab eyeballs courtesy of her powerful vocals, soulful guitar playing, and captivating live performances. Lane, whose music is heavily influenced by classic blues and rockabilly artists like Wanda Jackson and Sister Rosetta Tharpe, released her debut album in 2011 to critical acclaim.
Since then, she has gone on to release several successful albums and singles, including "Oh Well, That's What You Get Falling in Love with a Cowboy" and "Ain't Hungry." The artist has shared the stage with notable artists in her career and has toured extensively throughout Australia and the United States of America.
21. Samantha Jade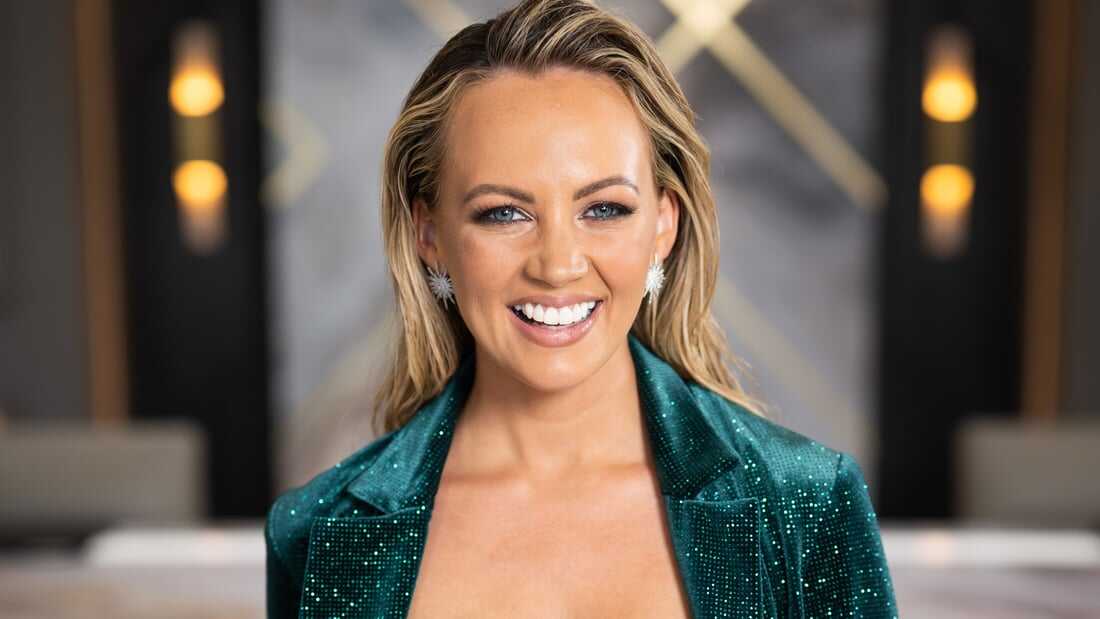 Born in Perth, Western Australia, in 1987, Samantha Jade is a singer, songwriter, and actress who commenced her music career in the early 2000s as a contestant on the television show Popstars.
The artist, who released her debut single "Step Up" in 2006, rose to national fame after having won the fourth season of the Australian version of The X Factor in 2012.
Later, her single, "What You've Done to Me", debuted at number one on the ARIA Singles Chart. Since then, she has gone on to release several successful albums and singles, including "Firestarter", "Soldier", and "Bounce", to mention a few.
Besides her music career, Jade has also made an appearance in several television shows and feature films.
20. Ella Hooper
Ella Hooper is an Australian singer, songwriter, and television personality who first rose to prominence in the late 1990s as the lead singer of the rock band Killing Heidi.
Born in Melbourne in 1983, she helped the rock band in becoming one of Australia's most popular ones by thriving on her powerful vocals and her band's distinct sound.
She even went on to launch a successful solo career after the band disbanded in the mid-2000s. Also known for her work as a television presenter, Hooper has remained a beloved and influential figure in the Australian music scene.
One of her biggest hit singles is "Low High."
19. Anja Nissen
This Danish-Australian singer-songwriter is known for her potent voice, dynamic stage presence, and compelling songwriting. While she was born in Denmark in 1995, her folks decided to move to Australia when she was very young.
Anja Nissen began her music career in the early 2010s and rose to prominence after emerging triumphant in the third season of the talent show The Voice in 2014. Since then, the artist has worked hard to release several successful albums and singles.
She has gone on to establish herself as a role model for aspiring artists and fans courtesy of her commitment to using her platform for good.
18. Jessica Origliasso
This Australian singer-songwriter and producer is known to have formed the pop band The Veronicas with her beloved twin sister. Also, in late 2011, Jessica Origliasso started a group called the Dead Cool Dropouts with Tyler Bryant, which was primarily done by using GarageBand on a Macintosh computer.
A native of Queensland, she and her sister were signed by music executive Hayden Bell after having impressed them with their demo tracks. They soon started co-writing songs for other artists and went on release their debut album, The Secret Life of..., within a year of having commenced their professional journey.
One of the album's songs, "4ever", turned out to be a major hit and peaked at number two on the ARIA Singles Chart.
17. Chrissy Amphlett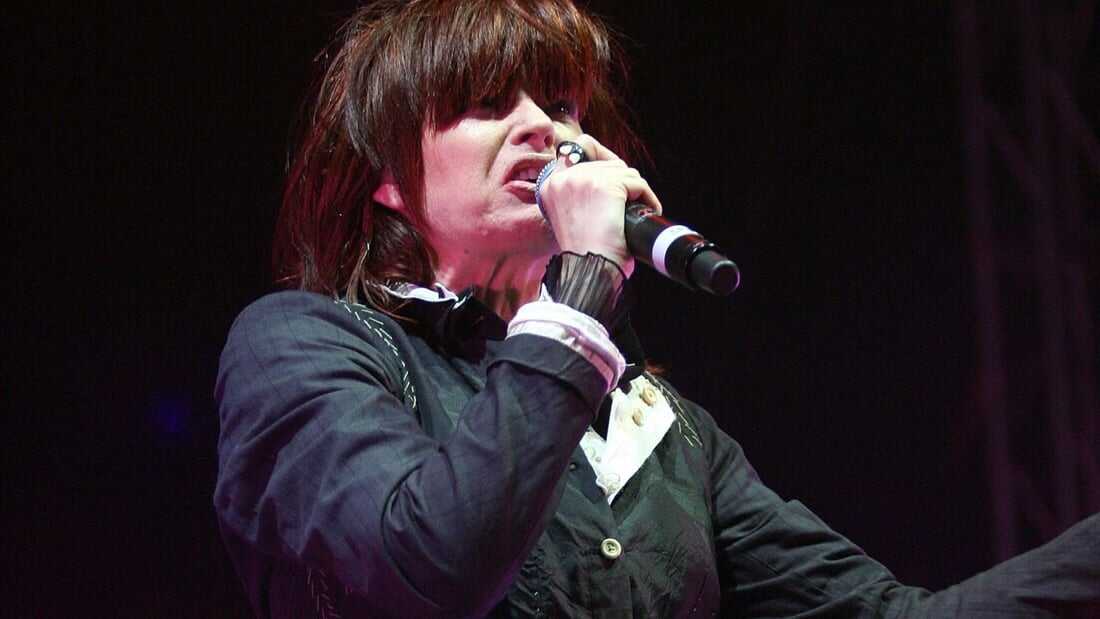 Christine Joy Amphlett, who was popularly known as Chrissy Amphlett, is remembered as a member of the rock band Divinyls. She was recognized for her bold and overtly sexual persona.
Her subversive humour stood out not only in her compositions but also in her media interviews. Along with Jeremy Paul and guitarist Mark McEntee, she went on to form Divinyls in Sydney in 1980.
The band's biggest-selling single, "I Touch Myself", went on to achieve a No. 1 ranking in Australia, No. 4 in the United States and No. 10 in the United Kingdom, respectively.
Along with her band, Amphlett was inducted into the Australian Recording Industry Association (ARIA) Hall of Fame in 2006.
16. Kate Miller-Heidke
Australian singer-songwriter Kate Miller-Heidke began her music career in the early 2000s and went on to release her debut album Little Eve in 2007. Born in Brisbane, Australia, in 1981, she is known for her unique and versatile voice, theatrical performances, and smart songwriting.
Her listeners acknowledge the fact that her compositions are characterized by themes of love, loss, and self-discovery. In addition to her solo work, the artist has also gone on to collaborate with several other musicians over the years.
In addition, Miller-Heidke is also known for her work as a stage performer as she has gone on to feature in several productions of the opera "The Magic Flute." Her talent, dedication, and remarkable ability to seamlessly blend genres have helped her in becoming one of Australia's most admired musicians and stage performers over time.
15. Dannii Minogue
Kylie Minogue's sister, Dannii, has managed to carve out an impressive career in her own right. The Melbourne-born artist has seen her music and acting career getting intertwined through the years.
After she got her break while performing in the soap opera Home and Away, she quickly began making and producing music with the aim to make her transition successful. Needless to say, her debut album Love and Kisses was a big hit, even though her next musical adventures were not as impactful.
So, she decided to work on her music while acting and working on television simultaneously.
14. Rosé
Blackpink star Rosé was born in New Zealand and raised in Australia. A popular artist today, she signed with the South Korean label YG Entertainment following a successful audition in 2012.
The girl trained for four years before having debuted as a member of the girl group Blackpink. Besides her vocal skills, she is also acknowledged as a beauty and fashion icon.
She delivered hits such as "Kill This Love", "How You Like That", and "Shut Down" along with her band in due time. In 2021, Rosé decided to go solo and her debut album, R, went on to sell 448,089 copies in its first week, which happens to be the highest for a Korean female soloist.
13. Judith Durham
An enduring figure in Australian music and the lead vocalist for The Seekers, Judith Durham was born in Essendon, Victoria, Australia. She had taken a call to join the band for five years in the 1960s before leaving to seek a solo career.
Needless to say, the talented artist tasted international success while singing for the band, which is widely credited as one of the first Australian acts to make waves outside of the country.
It is imperative to mention that the band's folk music was almost perfectly in sync with the folk revival happening in the United States in the '60s. That said, Durham still performs solo and occasionally with The Seekers, despite having suffered a stroke in 2013.
12. Tones and I
Toni Watson, who is better known as Tones and I in her home country, is comparatively new to the Australian music scene.
Born in Mount Martha, just south of Melbourne, she rose to fame following the success of her 2019 debut single, "Dance Monkey." Actually, the track was so successful that ARIA certified the album as 16x platinum in 2021.
The artist followed her breakout with an EP, The Kids Are Coming, and a debut album, Welcome to the Madhouse. Easily among the brightest rising stars in the country, the hardworking musician has already been a recipient of numerous awards and nominations from ARIA.
11. Courtney Barnett
Courtney Barnett is known to have set the stage on fire in the Australian indie scene. While she may not have the chart-topping accolades of some of her contemporaries, a few of her albums have gone on to achieve critical praise both at home and abroad.
Known for her distinctive singing and songwriting style, she found success with her EP The Double EP: A Sea of Split Peas in 2013. Just a couple of years later, her debut album, Sometimes I Sit and Think and Sometimes I Just Sit, earned her well-deserved acclaim and a Grammy nomination.
Barnett, who both sings and plays guitar, released Things Take Time, Take Time in 2021.
10. Delta Goodrem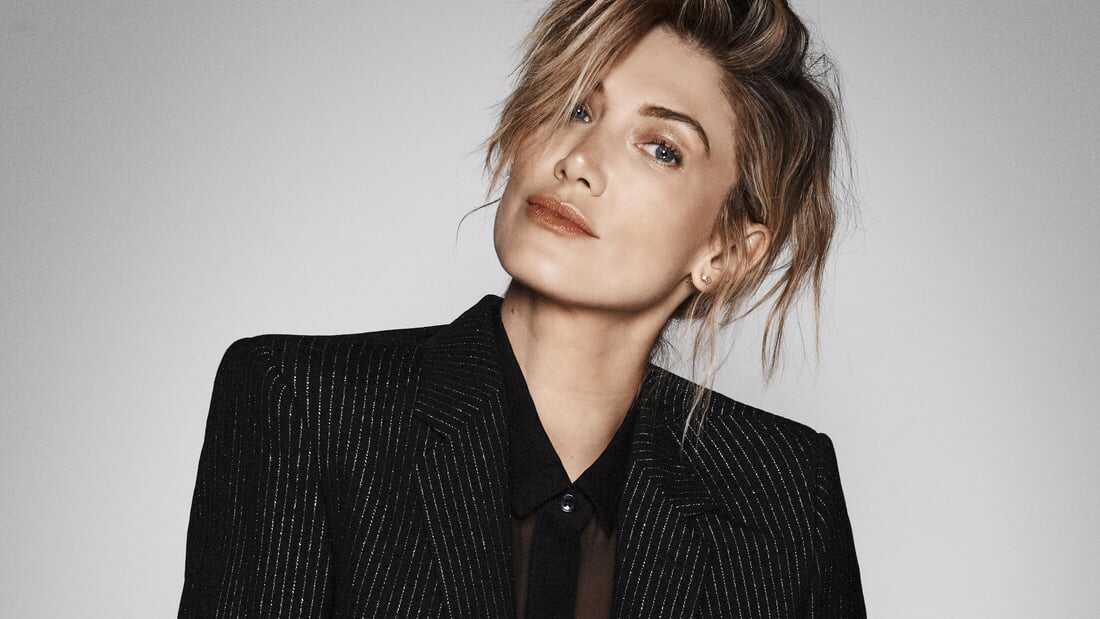 Though not as internationally famous as others on the list, Delta Goodrem is a star in Australia who has been making music since the turn of the millennium.
Born in Sydney in 1984, she got her debut album (Innocent Eyes) released in 2003, which went on to become a huge hit by topping the charts for 29 weeks.
As a matter of fact, it remains one of the best-selling albums in Australia. Even though she was diagnosed with cancer, the artist continued to make music through the 2000s.
9. Joan Sutherland
Born in Australia, Joan Sutherland is well regarded for her performances of Lucia de Lammermoor, especially the "Mad Scene"; a composition that she sang for years at different venues across the globe.
One of the most dramatic sopranos of the mid-20th century, she gained recognition for her ability to punctuate Italian opera roles with trills and vocal agility. Not only has she made numerous recordings and operatic movies during her career but she has also gone on to add new roles from time to time.
Add to that the fact she has been a frequent collaborator with many other artists on our list.
8. Jessica Mauboy
Let's put our hands together for the first Indigenous artist with a number-one album on the ARIA charts in Australian history. Jessica Mauboy, who has quickly become one of Australia's hottest musicians, has also performed and, in fact, received nominations for her role in The Sapphires.
Born in Darwin, she first rose to prominence after having finished as the runner-up of the fourth season of Australian Idol. She released her debut album within two years and one of its singles, "Burn", went on to become the best-selling Australian song of 2009.
Mauboy has also made her presence felt by performing at the Australian visit of United States President Barack Obama.
7. Missy Higgins
This adored indie star of Melbourne first made waves domestically in 2004 with the release of her debut album The Sound of White; the single "Scar" from the same went on to top the Australian charts.
Unsurprisingly, she won her first ARIA award that year and has continued producing music ever since. Today, she is also known for taking out time for various critical causes such as environmentalism.
While her solo career has been fairly successful, she has also collaborated with many artists throughout the years, including Nick Cave and Paul Kelley. Her album, Total Control, was released in 2022.
6. Iggy Azalea
Iggy Azalea is the stage name of the Australian rapper and hip-hop artist, Amethyst Amelia Kelly. She moved to America at the age of 16 to become a rapper. She released her singles "Pussy" and "Two Times" on YouTube, which ended up earning her a record contract with Grand Hustle.
Soon after, she came to America and released her mixed tape, Ignorant Art, and followed it up with her album The New Classic, which went on to become a huge success.
So far, Azalea has earned two AMAs, three Billboard Music Awards, and an MTV VMA, for Teen Choice Awards, among others.
5. Natalie Imbruglia
Natalie Imbruglia is an Australian singer, songwriter, and actress. She is yet another artist who began her career as a television actress in the Australian soap opera 'Neighbours' before transitioning to music.
Today, we widely remember her for her 1997 hit single "Torn," which topped charts around the world and earned her a Grammy nomination. The song's music video, which featured an emotive performance by the singer, became a staple of MTV and helped to establish her as a pop icon.
Since then, Imbruglia has released several successful albums throughout her career, including Left of the Middle, White Lilies Island, and Come to Life, to name a few. She has also acted in feature films and television shows, such as Johnny English and Underdogs.
4. Tina Arena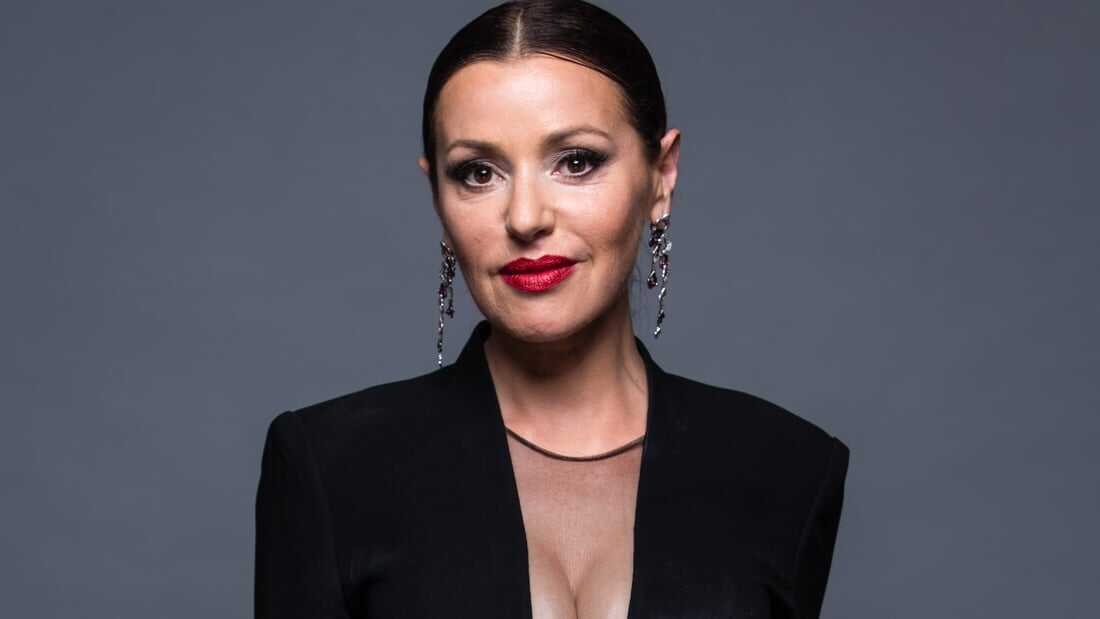 One of Australia's finest singers, Tina Arena was born in Melbourne and has been producing critically acclaimed music since the onset of the 1970s. She has had a storied and multifaceted career and has tried her hands at everything, from songwriting to acting and musical theatre.
The artist shot to fame with her debut solo album Strong as Steel which showed off her raunchy attitude and undeniable vocal skills. From there, her legend and following only grew and she ended up becoming a darling of the Australian music scene.
Arena has been a recipient of seven ARIA Awards and a BRIT award. She was named a Member of the Order of Australia in 2016.
3. Olivia Newton-John
An iconic artist of the 1980s and one of the most popular Aussie singers to make it to our story, Olivia Newton-John has sold over 100 million records globally. While she was born in Cambridge, England, her family emigrated to Melbourne, Australia when she was only six.
She kick-started her career by appearing on local TV shows and singing in small bands. However, she rose to prominence across the nation and beyond following the release of her motion picture Grease.
The film's astounding success allowed her to reinvent her musical career and achieve incredible success in the near future. Physical remains her most popular album to date.
2. Sia
Best known for her hit singles "Chandelier" and "Elastic Heart", both of which reached the top ten of the Billboard Hot 100 chart, Sia started her career as a singer in the acid jazz band Crisp in the mid-1990s.
Born and raised in Adelaide, she commenced her journey as a solo artist after her band disbanded in 1997. Since then, she is known to have collaborated with some of the biggest names in music.
As we enter a new decade, we are certain of the fact that many of her songs are waiting to dominate the charts and wow audiences yet again.
1. Kylie Minogue
This Australian singer, songwriter, and actress was born in Melbourne in 1968. She began her career as an actress on the Australian soap opera 'Neighbours' before transitioning to a music career in the late 1980s.
Her music is known for its catchy pop hooks, dance beats, and glamorous style. She has released multiple successful albums, including Fever and X, and has sold over 70 million records worldwide.
Minogue has won multiple awards throughout her career, including Grammy and Brit Awards, and has been inducted into the ARIA Hall of Fame. She has also acted in several films and television shows, including the musical film 'Moulin Rouge!' in 2001.