»
Top 25 Best Pirate Anime Of All Time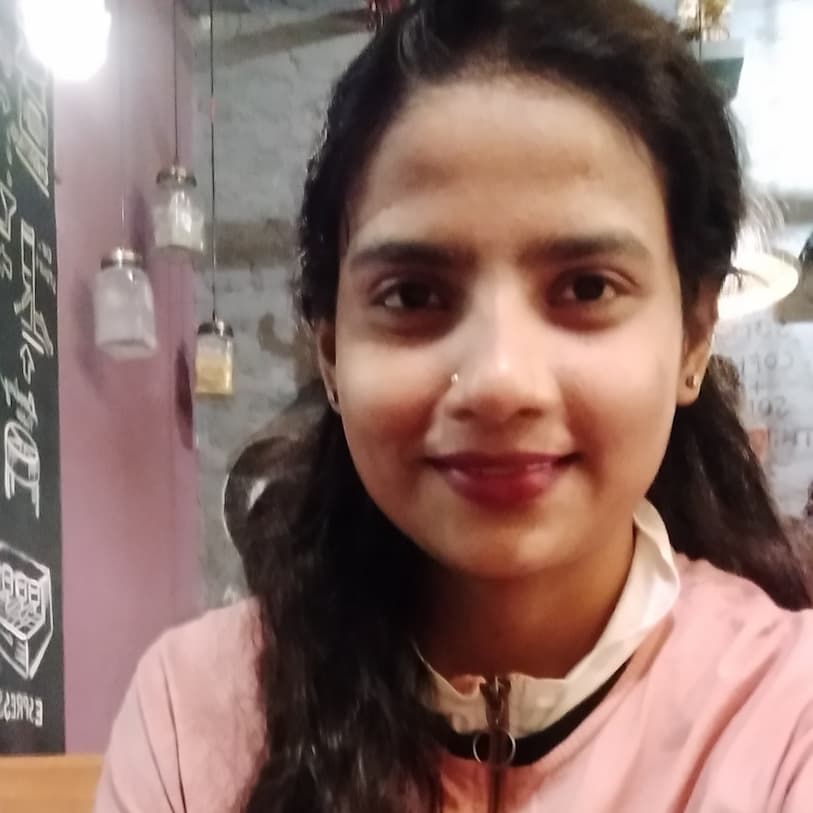 Kumari-Updated Jan 29, 2023
---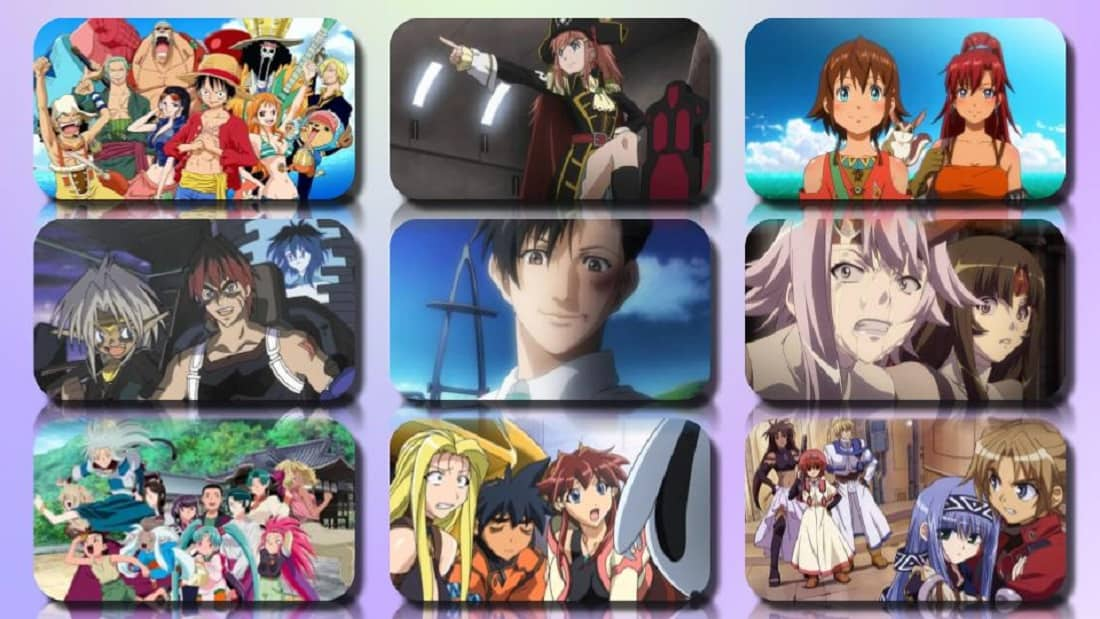 Ocean, water, space, planets, and blues are something that has attracted us at one point in time. And if we talk about these things in visual entertainment then nothing could beat a perfect computer-animated version of all these.
And if there is water and ocean then we cannot forget about the one who rules in all these things, that is, a pirate.
We have selected some best anime out there for you to watch.
25. Mars Daybreak
Airing for the first time on TV Tokyo, the series was released on 23 September 2003. The story is set in the future when Mars has transformed into an Earth-like planet.
This dry planet is now covered with large water bodies with high mountain peaks. Since there is life possible on Mars, a lot of animals as well as machines along with human beings live inside floating cities in the ocean of Mars.
The economy of Mars is going well and water has become a great resource as well as the main export for the planet.
But due to the war, all the export of water was reduced and the economy changed devastatingly. Due to all these things, the life of inhabitants became very hard and the environment of the ocean started changing.
The story focuses on our protagonist called Gram River. Gram is an orphan who has spent most of his life living in a slum city, which is on a ship called Adena.
Gram tries his best along with his friend to find a new way of living but ends up becoming a notorious pirate on Mars.
24. One Piece Episode Of Luffy: Hand Island No Broken
Episode Of Luffy: Hand Island No Broken is the 6th TV special of One Piece anime. The story starts with a battle related to several marine warships. Due to all these wars, the Straw Hats Pirates were forced to make an emergency landing so that they could escape the sudden attack.
They landed on a nearby Island and decided to explore the whole Island till the time the ship gets repaired by Franky.
They somehow learned about a town and its past and also the people who are living there.
23. Sol Bianca: The Legacy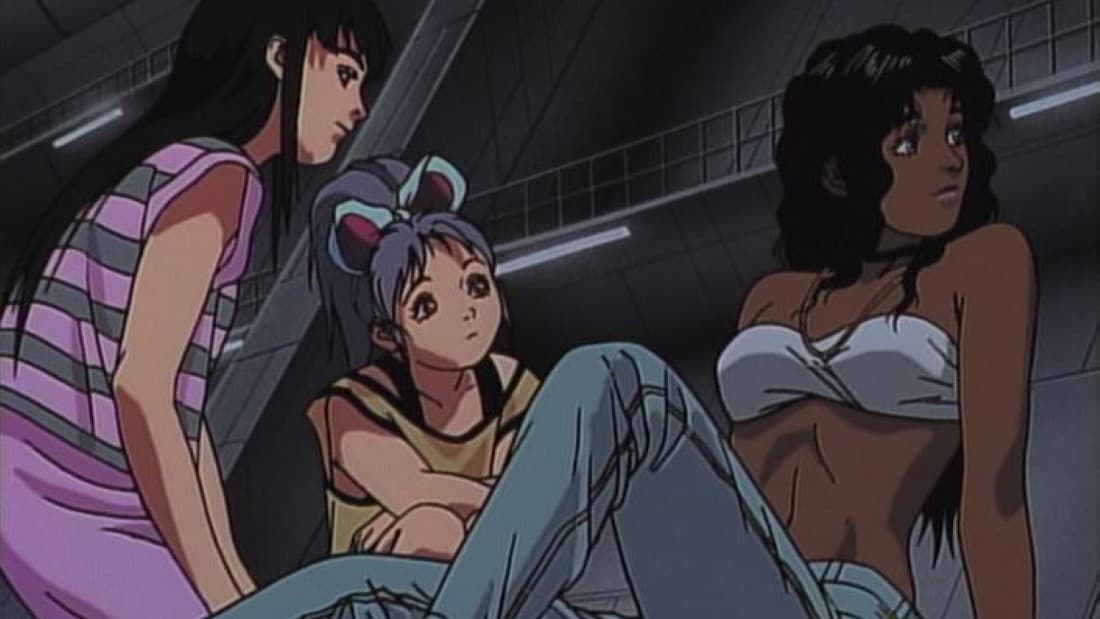 Sol Bianca: The Legacy is an anime that came for the first time on 24 September 1999. It is based on a manga series with the same name, Sol Bianca.
It came under the direction of Katsuhito Akiyama with the association of AIC. OVA is a ship that serves as a home as well as an interstellar headquarters.
It is a headquarters for all the female notorious pirates who are present in the anime. The series is also related to finding the ultimate treasure which is called the Gnosis.
This Gnosis is under the hands of Emperor Batros who is considered a very brutal ruler present on the planet.
He is executing all his enemies. It is all happening because of his military occupation that is going on the neighboring planet called Uno.
The story focuses on a spacecraft called Sol Bianca. It is a detailed spacecraft that requires time as well as keyframing.
Coming to the character then April Bikirk is the leader who is a skilled pilot as well as a crack shot. She is the officer of the Sol Bianca and a very honorable person who always tries to help others.
22. Fena: Pirate Princess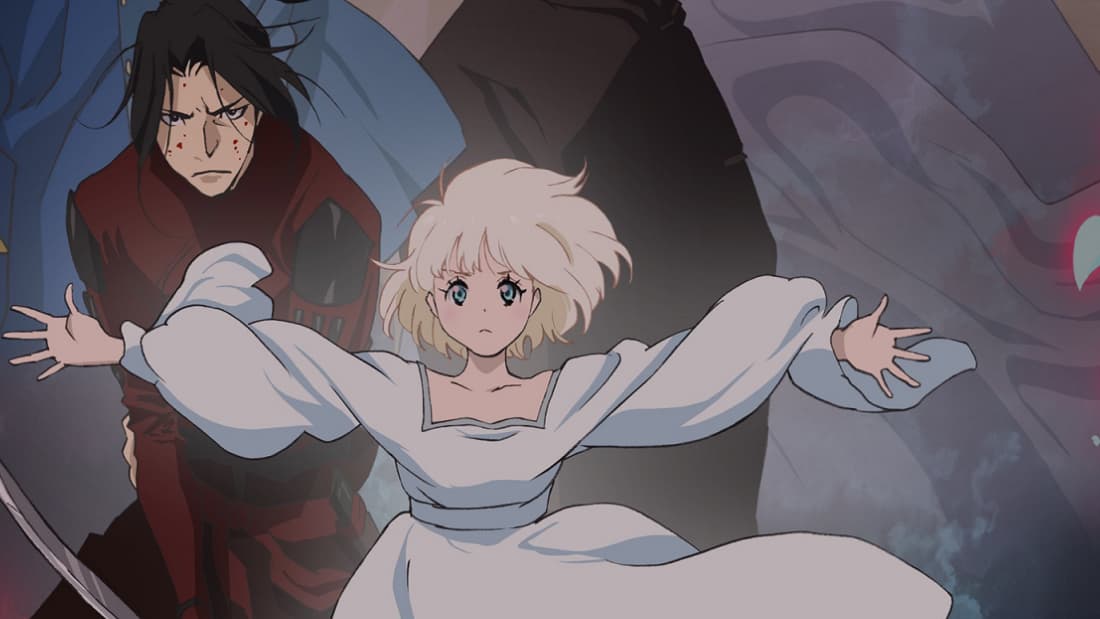 Fena: Pirate Princess is a series that is full of adventure as well as action the fantasy. It came under the direction of Kazuto Nakazawa, Saki Fuiji, and Tetsuya Takahashi and was produced by Rui Kuroki.
Coming to its first appearance then it came on 15 August 2021 under the studio Production IG. The story of Fena: Pirate Princess is related to an orphan girl named Fena.
She is living in the 18th century, a world full of fantasy as well as alternate history versions. She is raised on an island where there is almost little hope of escaping from the dark destiny.
Coming to the dark destiny then is forced upon her by the captors who are going to use her as a British Empire Soldier.
21. One Piece 3D! Trap Coaster
Released from 1 December 2011 to 27 February 2011, it is a 3D short show. The story is of Luffy who continued his journey with other pirates.
He started the journey in the hope of becoming Pirate King one day. One day, he met Captain Trap who was all set to capture Luffy and attack Thousand Sunny.
The story begins with the pirates of Straw Hats who were attacking the Marine fleet. All the pirates were discussing what to do in which one of the characters Robin commented about being missing on purpose.
The Marine ship comes and intercepts all the crew members. Franky is also in the story. He is the one who gets up and realizes that their Cola Reserves were destroyed.
He is all ready to fight them and goes on the ship top but soon he notices the presence of another character named Nami.
Sunny jumped around the ship and recognized Kung Fu Dugong. He punched Kung Fu but Nami was the one who stopped him.
After asking why he should stop, it was Robin who said that if Kung Fu will be defeated then he has to be the disciple.
The story then goes on from this and is concerned about the Straw Hat Pirates who came nearby the Island.
The ship rises from the sea and reveals the Trap Tower. Sunny was the one who was on the top of the tower in the hand of the Kung Fu statue.
The story follows with the character Trap who angrily hits the button of the control room and as a result of it, a lot of traps get activated.
Since the traps got activated then it resulted in shooting a lot of gold harpoons toward the Straw Hat Pirates.
The story goes on with the war that occurred on the ship in the ocean.
20. Angel Links
Angle Links or Angels of the Stars is an anime that was produced by Sunrise. It aired in Japan on Wowow television networks from 7 April 1999 to 30 June 1999.
It is one of the spin-offs of a manga called Outlaw Star that was created by Takehiko Ito. The story is related to the 16-year-old girl who serves as the protagonist, Meifon Li.
She is one of the heads of a corporation that is dedicated to saving some companies. The companies are related to outer space and they transport pirates to outer space for free.
It is the last wish of a grandfather to fulfill the corporation as well as the company. When the series goes further and deals with a lot of things then the protagonist got to know about the secret of her grandfather as well as the reason why he wished all these things for her.
Coming to Meifon Li then she is the leader of a pirate fighting service which is called Angel Links.
She is a very excited character as well as a very romantic teenager who takes her job very seriously.
When it comes to her relaxation then it can be seen only when she is not on duty or on any mission.
She is an expert in martial arts as well as swordsmanship.
19. Cobra The Animation: The Psycho Gun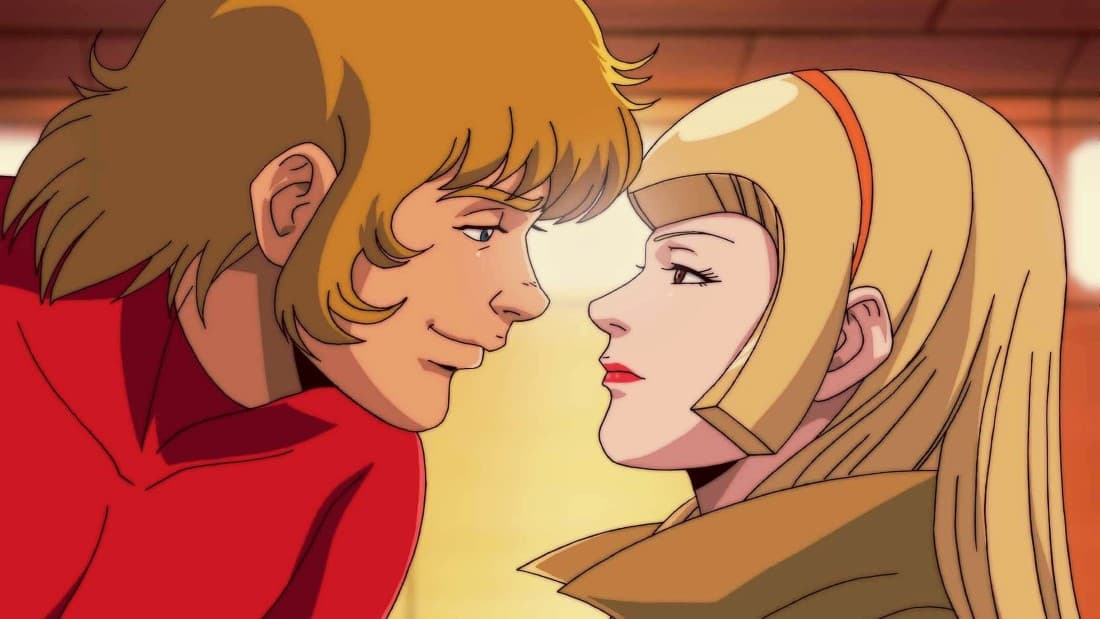 Cobra The Animation: The Psycho Gun is a series that is based on the Cobra series which was written by Buichi Terasawa.
It was produced by Guild Project and was well written by Magic Bus. The series came under the direction of Buichi Terasawa.
The story is related to Utopia More. Utopia More is a very dedicated woman as well as very determined.
Utopia discovered ancient records related to holding the key to a secret. This key is related to unlocking a secret that will be related to the whole universe.
After all this revelation, she becomes the target of Gypsy Doc. Gypsy Doc is one of the most ruthless Pirate Guild.
Utopia then got the help of a space pirate called Cobra. Cobra is a legendary pirate who is well known for his different abilities.
He made a kind of custom psycho gun that made cobra a force to be reckoned with. Two of them came together and attempted to stop the Gypsy.
They also tried to stop the nemesis of Cobra, called to be Crystal Boy. They also try to stop the effort of Gypsy who tried to steal the record and use it somehow as a secret so that he can rule the universe.
Cobra as well as Utopia came across Team Furious. Team Furious is a team of Heroes that have possessions of different powers.
They are the one who has decided that Cobra would be the one to protect Utopia from the Gypsy.
18. One Piece: Defeat Him! The Pirate Ganzack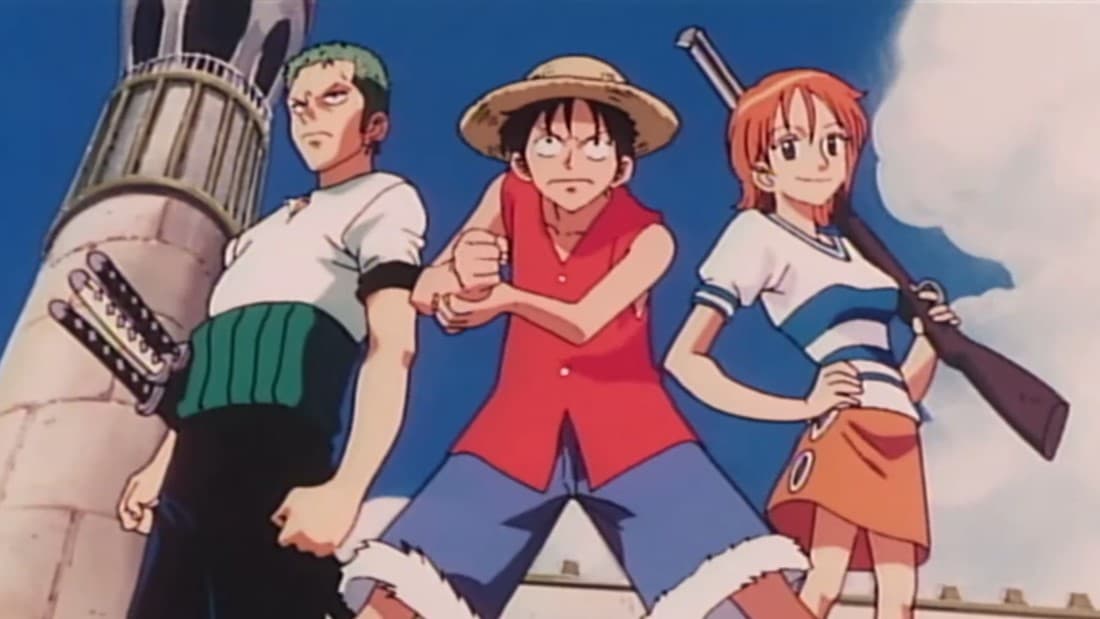 It is the first anime adaptation of the original One Piece that came under the production of Production I. G. It was released in 1998 in theatres in Japan. The story concerns Luffy, Zoro, and Nami on a sunny and windless day.
Nami sees two men snapping the dinghy in half. After eating a good meal both, Luffy and Zoro, have decided to encounter the attack but are quickly overpowered by the tides.
Soon after Lucy was seen half drowned and went to an island. Two Pirates already present on the island have started looting his body.
They, later on, are challenged by a small girl named Medaka. Getting enough time to come to his senses, he awakes and beats the pirates.
Medaka then brings Luffy to a local village. There he met with some people and ate his full stomach.
Medaka then got kidnapped by some people who were chased by Luffy. He chased from the tower to the shore and later on revealed that the kidnapper was none other than his companion, Nami.
The story then continues where Zoro, Luffy, and Medaka found themselves shackled to a wall. They watched the pirates doing a party.
They somehow were able to escape by engaging the pirates in different ways. The story ends when Straw Hats finally decided to depart.
All villagers decided to give them a new boat and a lot of food to eat on the journey.
Medaka gave Luffy a gift called a life preserve. All the members thanked the villagers as well as Medaka for everything and then went to start a new journey again.
17. Queen Emeraldas
Queen Emeraldas is an anime based on a manga series of the same name, written by Leiji Matsumoto. The story is related to a pirate spaceship which is called Queen Emeraldas.
This spaceship is in control or command of a beautiful Emeraldas. She is a very strong as well as a very powerful character and is referred to as Pirate Queen Emeraldas.
The story is related to a young boy named Hiroshi Umino. He sneaks abroad on a freighter so that he can leave Earth.
When they were going to space then they were attacked by Afressian. They were later on saved by a mysterious as well as a very powerful spaceship.
They reach their destination, which is a deserted planet with a western atmosphere. The boy then meets an old man and becomes friends.
He also gets a job in a bar on that Western planet that is considered a rough reputation to prove himself.
The planet was attacked by Captain Eldomian. To save the planet, Emeraldas comes into existence and confronts him. Emeraldas states about 5 Cosmo Dragoons, later in the series.
The young boy and his old friend then visited a planet where all the inhabitants were oppressed by a Cyborg.
The Cyborg has killed one of the inhabitants of the planet. Emeraldas then comes again to protect the inhabitants and kills the oppressive Cyborg.
16. Harlock Saga
Harlock Saga: The Ring of the Nibelung is a mini-series in six parts. It is an adaptation of Das Rheingold and tells the story of pirates, especially Captain HarlockComing for the first time in 1999, the story is related to the tales of Rheingold.
The Rheingold is a powerful metal that is used by some gods, especially the Gods of Valhalla. God uses it when they are on a tour of the universe.
It is said by the legends that the one who protects or gets hold of the Rheingold then they have the ultimate power of everything, including the Gods.
The story then focuses on Nibelheim who is the former servant of Valhalla. He has tried a lot to define the Gods but failed and that is the reason why he again formed a rebellion.
The leader of this group is Alberich who is a very ruthless character. He is on a quest for the hold of the powerful metal and that's why he doesn't want anything to come in between.
Another character is Miime who is afraid of her brother Alberich and his actions. She is right now serving the space pirate captain named Harlock.
She informed the captain about the intention of her brother as well as his plan. The captain and his crew members went to stop Alberich and his designs so that they can together save the universe.
They just do not want to save the Gods but also the people who are living here. Coming to the character Captain Harlock then he is a very romantic hero as well as a space pirate.
He has a very individualistic philosophy in his life and always tries to save people. If he fights, he fights for people, but at the same time, he also fights for himself and the things that are rooted in his heart.
15. Arcadia Of My Youth: Endless Orbit SSX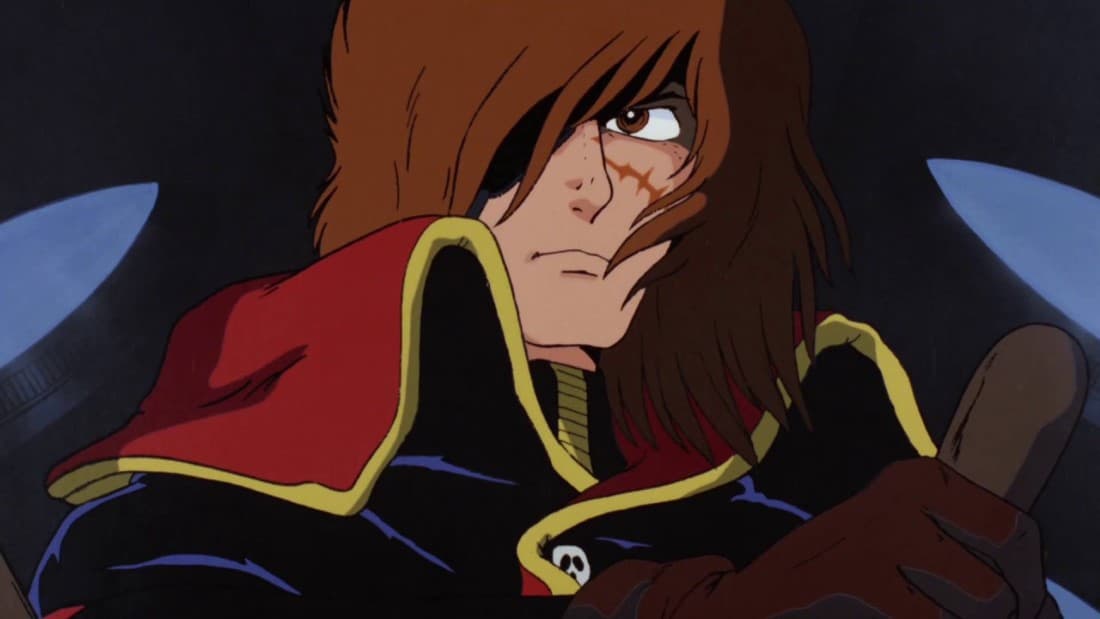 Arcadia Of My Youth: Endless Orbit SSX is an anime that came on 13 October 1982. It was created by Leiji Matsumoto.
The series is a sequel to an animated film called Arcadia Of My Youth. It carries the theme of science fiction along with fantasy.
The story starts from the point where the story of Arcadia Of My Youth has ended. Captain with his crew members of the spaceship called Arcadia got banished from the Earth.
A lot of planets in the universe, including Earth, have come under the control of a destructive humanoid race called Illumidas.
They tried to ruin and destroy all the inhabitants of almost every planet in the universe, including Earth. Captain Harlock then comes into the story as he tries to save the planet and battle with Illumidas.
He also searches for a mythical planet, which is called the Planet Of Peace where everyone lives freely and equally.
The people of this planet live without war and have shares in everything. Coming to Captain Harlock as a character in Arcadia Of My Youth: Endless Orbit SSX then he is shown as idealistic.
He is not that comfortable in showing emotion but shares a very great bonding with his crew members. He has a very good relationship with Tochiro Oyama who has built the ship called Arcadia.
He is not just a great pirate but also a skilled fighter who is quite intelligent in battle.
14. One Piece: Episode Of Nami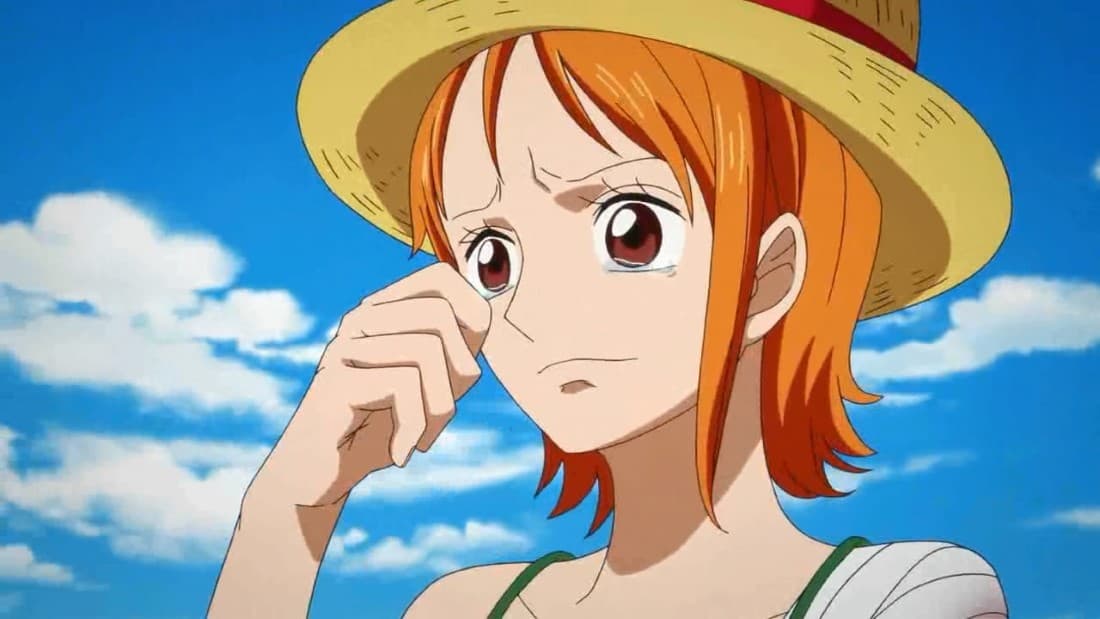 Also known as Episode Of Nami: Tears of a Navigator and the Bonds of Friends, it became one known in One Piece.
By following the same general plot of One Piece, it focuses more on the character Nami. When Baratie Arc goes back to the village then Nami has decided to leave the crew.
Crew members along with Luffy have followed her and discovered that she is working. She is working for a very dangerous pirate named Arlong.
He is the same person who has killed the mother of Nami and has used different kinds of genius.
Coming to the different kinds of genius that Arlong is using then it is related to navigating the skills in the past 10 years, just for his benefit.
When Luffy got to know that he and the other crew had succeeded in defeating Arlong then they went to explore the rest of the sea.
Coming to the Nami then she is a navigator of Straw Hats Pirates. She is the second member who has joined the crew and is considered very bold in personality.
She wears a mini skirt and has a slim body. She was also a former member of another pirate team called Arlong.
She has joined Straw Hats because of her mission of robbing them and buying back her village which was captured by Arlong.
Her motive soon changed after joining the team and rebelling against the Arlong. She also carries a very unique dream of making a map of the entire world.
Coming to her overall personality then she is very bold at changing the dress as well as being very stagnant related to her bold personality for the war.
13. Coyote Ragtime Show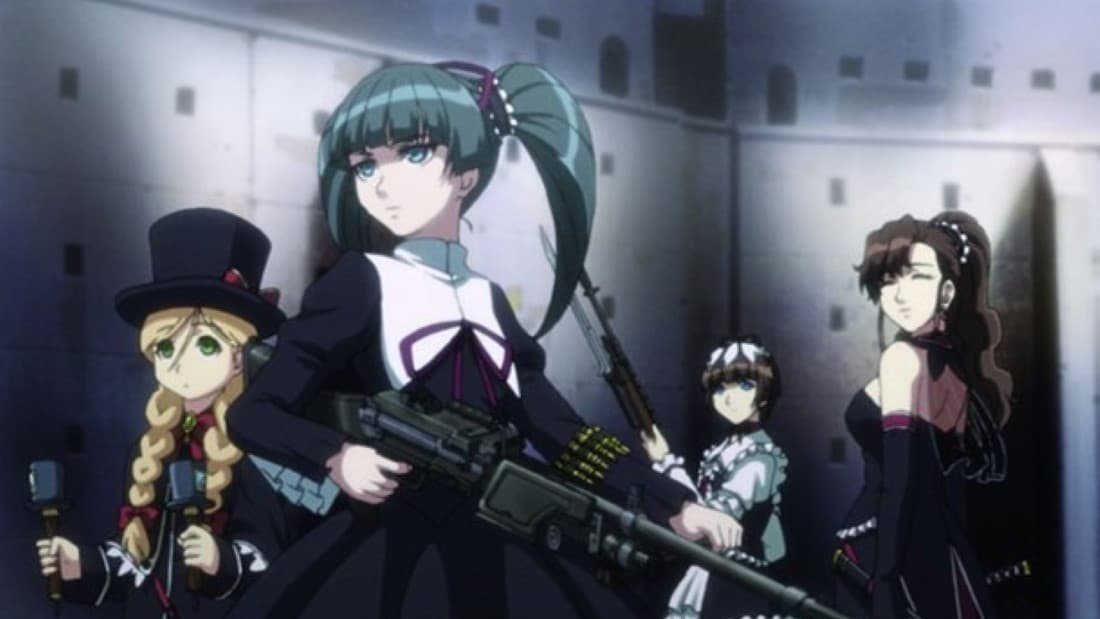 It is a Japanese anime that came under the direction of Takuya Nonaka and has different genres like adventure and science fiction.
It was produced by Ufotable and released in February 2007. The story of this anime is related to the adventure of a group of space fugitives who are in search of treasure.
It is the story of a legendary Pirate named King Bruce. This pirate King Bruce was killed by Madame Marciano.
Coming to the identity of Madame then he is the boss of a criminal guild. His quest related to Bruce's young daughter named Franca and her inheritance of around 10 billion space dollars started.
It is hidden in a custom vault that is very complex and almost lost on the planet called Graceland.
Graceland is a planet that is about to have a Civil War. The president of the so-called Milky Way Federation has threatened to blow the planet in just a week.
The anime welcomes a new character called Mister who is a very notorious space pirate. He doesn't care about anything but wants to help Franca in getting her inheritance.
He doesn't want Madam and all the assassins, even the detective Angelina, to get the inheritance and that is the reason why he tries a lot.
Mister is a criminal mastermind who becomes very cool under pressure. He has a very famous dialogue called "let's get this party started" even after knowing that the situation is very difficult to deal with.
The next character is Franca who has witnessed the death of her father. She has gained a lot of maturity at a very young age and also knows how to cook.
She always believes that other characters are using her, including Mister but is very much aware of the Treasure.
12. Cosmo Warrior Zero
Cosmo Warrior Zero came for the first time in 2011. The anime deals with adventure and science fiction along with pirate themes.
It is created by Leiji Matsumoto and directed by Kazuyoshi Yokota. The series is related to a long war that is going on between Earth and some machine men.
When war finally got over then it resulted in great peace. It came in the favour of machines rather than the man of Earth.
One of the prominent characters who serve as a protagonist is Captain Warius Zero. Captain Zero has lost his family in the war that happened between Earth and machine men.
Even though he has lost everything, he is still in favor of the Earth men. All the people of Earth are right now working under the command of machine men.
The ship of Captain Zero which was made up of humans and also machine men has got a very impossible task.
This impossible task is to capture a pirate named Captain Harlock. It took a lot for Captain Warius Zero to capture and complete the task.
And due to all these reasons, a new kind of revelation came in the peace between Earth and machine men, which seems to be coming again in chaos.
Captain Zero was a well-family man who had a wife and a child. His wife and child disappeared in the battle and he has no choice but to serve the Government of Earth.
When he got to the mission of capturing Captain Harlock then he met him and appreciated his effort. Captain Zero has appreciated Harlock for his deeds and believes in him more than anyone.
His belief can be seen when a lot of civilians have attacked a Harlock and he manages to solve everything.
11. Space Pirate Mito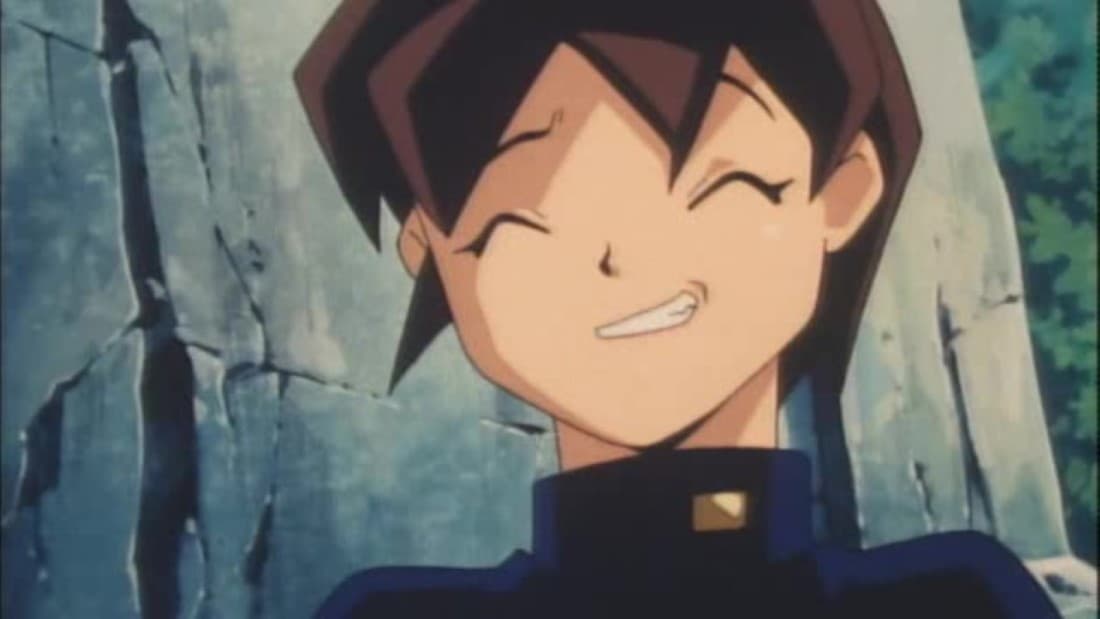 Also known as Stellar Buster Mito, this Japanese series came out on 4 January 1999. It came under the direction of Takashi Watanabe and was written by Hidefumi Kimura with Fumihiko Shimo.
The story revolves around a small space pirate and her fight with some Police Force. It also deals with her relationship with half-human people (her son) and some other character who is involved in attacks.
The name of the leading character is Aoi who is a very typical teenager and looks very beautiful. His mother is a pirate named Mito.
She is one of the most infamous pirates present in her Galaxy but has a lot of guts to outshine.
Coming to her appearance then she is a 3-foot tall alien who behaves like an adult but looks like a child.
The story reaches its peak when she is chased by a Galactic Patrol to the Earth. Coming to Aoi, he is a 15-year-old son.
His life turns upside down when he has discovered the secret of his mother. He is very reserved but when it comes to his mother Mito then she is a very bold personality.
Because of certain reasons and certain works in the story he becomes a woman at the end of the first season.
10. The Enemy's the Pirate
It is also known as The Cat's Banquet and was released in 1989. It is science fiction that has a lot of action and comedy.
The series is based on a novel that was written by Chohei Kambayashi. The anime is about Apulo, a cat alien detective.
It also focuses on her partner Raul Latell Satoru with Al-equipped Lagendra. They all are behind the largest pirate ever existing in the solar system, Youmei Shalom Tsuzakki.
Latell with his partner Apulo is considered one of the most dangerous detectives that have ever existed in the Division Of Space Piracy force.
On the way to complete their mission, they have damaged a lot of properties that one pirate could have possibly created.
9. Bodacious Space Pirates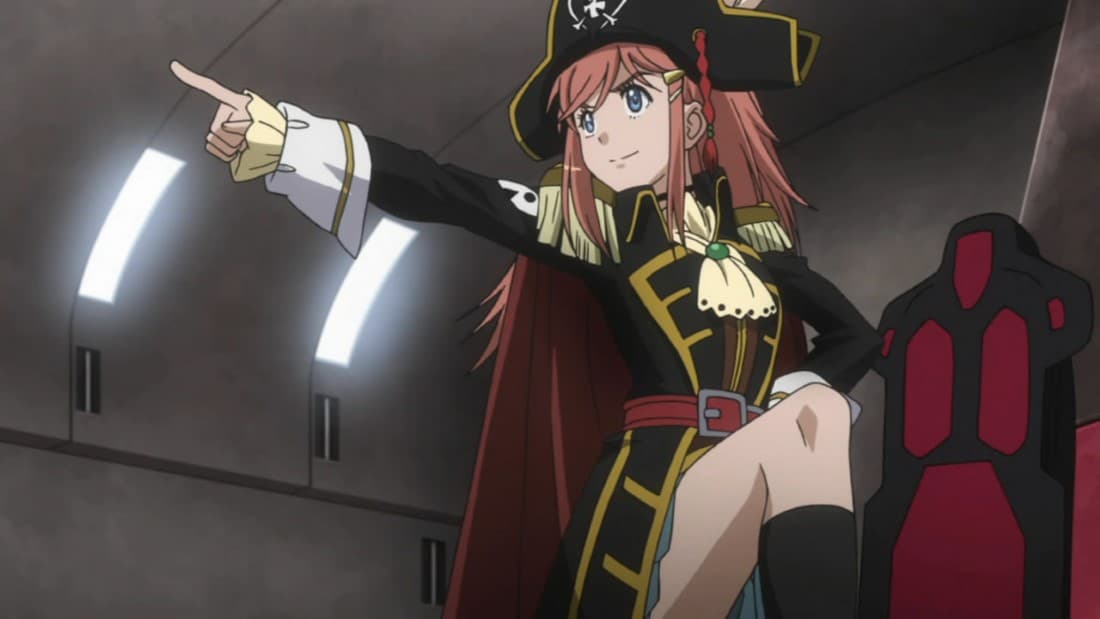 Also known as Miniskirt Space Pirates, it is based upon a Japanese light novel series that was written by Yuichi and illustrated by Noriyuki Matsumoto.
It came on 8 January 2012 and one can get access from the Anime Network. It came under the production of Rei and Kenjiro Kawato and under the direction of Tatsuo Sato.
The story is related to a future where space travel is possible. And since space travel is possible the colonization of space has become one of the habits of humans.
Humans have expanded their living and area and reached the nearby Galaxy. A lot of colonies are eager to gain their independence and rebel against the master of Stellar Alliance Colony Federation.
To control all these things, the government of one of the colonized planets named Sea of the Morningstar has recruited some Space Pirates.
They have started legalizing the actions by issuing some letters. In between all these conflicts, the Galactic Empire came into existence and absorbed all of the worlds of Stellar Alliance but at the same time, allowed colonies to run independently.
Peace has finally been achieved in the Galaxy and space pirates have gained their respect in society. But when it comes to their activities then it has now been reduced and become a legal job.
It focuses on the protagonist named Marika Kato, a high school girl. She is an ordinary girl living an ordinary life as a member of the space club.
She is also doing a part-time job at a cafe. One day she learns about the death of her father who was a space pirate.
So to continue the legacy of her father, she has decided to become the ship captain and started a new life as a Space Pirate.
8. Black Lagoon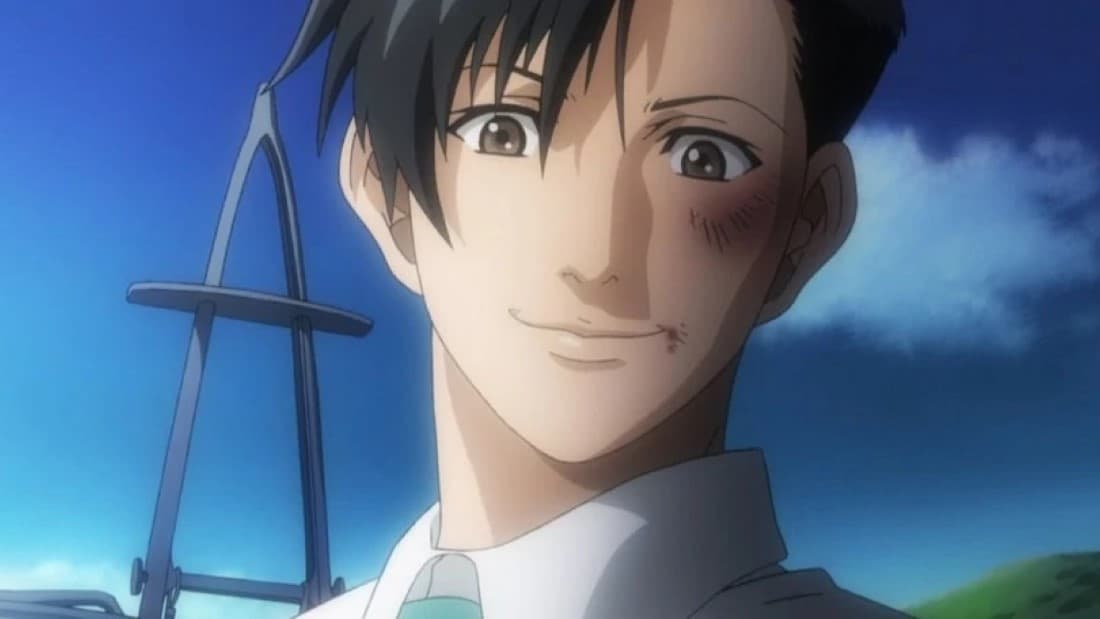 Black Lagoon is a Japanese series that is based on a manga written by Rei Hiroe. It came under the production of Jun, Mitsutoshi, and Junya.
The series shares the theme of pirates, crime, guns, and thrill. The story of Black Lagoon is set in the 1990s.
It is related to the protagonist named Rock or Rokuro Okajima. He is a 25-year-old Japanese ordinary man who works in the industry.
One day, he became a hostage by a crew called Black Lagoon. It is a company that consists of a group of Pirates who have dedicated themselves to the smuggling of goods.
They smuggle goods around the sea of Southeast Asia. The group has an African American leader called Dutch, a former US Navy petrol crewman.
The main person of this group is a Chinese American gunfighter named Revy with a Jewish American college student, Benny.
They both serve the role of mechanic and computer specialist along with the role of researcher. When Rock was abandoned by the group then he decided to join it.
He is now one of the pirates of the Black Lagoon but still carries a very good skill and good nature toward other people.
He, later on, serves as the main face of the group because of his good nature attitude. The main aim of Black Lagoon is to locate a fictional town in Thailand, Roanapur.
This fictional town is home to a lot of thieves and pirates and also some criminal organizations. The mission of the Black Lagoon always has involvement in violence, gun fights, and all sorts of criminals.
7. Outlaw Star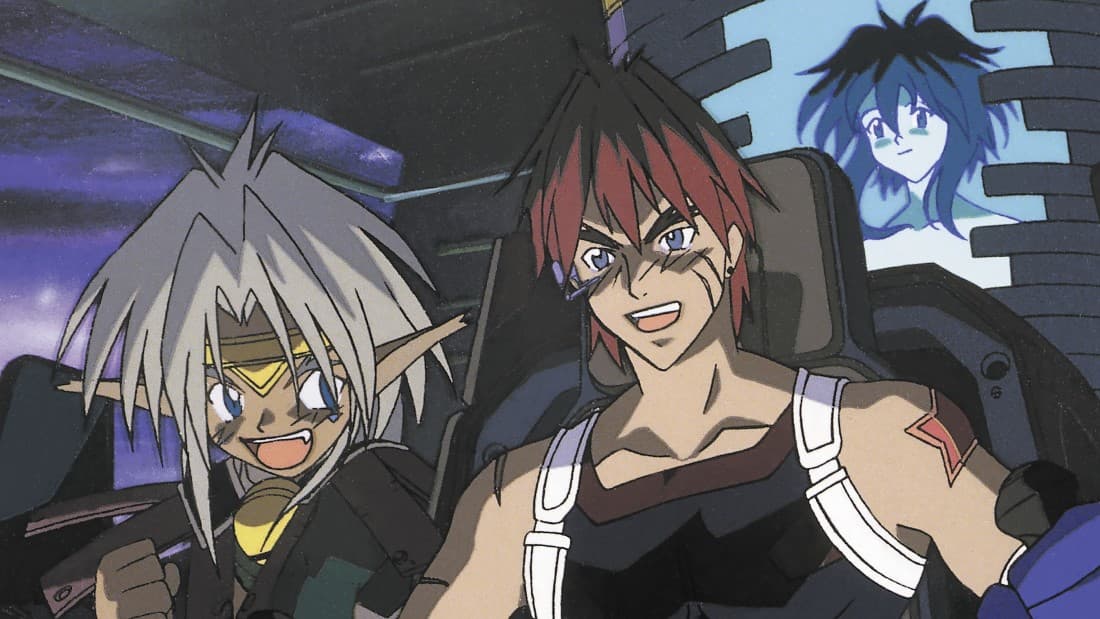 Outlaw Star was released on 8 January 1998 and one can access it through the networks of Adult Swim.
Along with space adventure, the series also deals with space opera. It was created by Hajime Yatate and Takehiko Ito, and directed by Mitsuru Hongo for season 1.
The story deals with the Towards Stars Era universe where spacecraft can travel faster than the speed of light.
Around some years ago, an asteroid that has a material called Dragonite crashed into the desert of Northern China.
After a lot of research, scientists found that this material has the property of 'ether' which is an energy resource that will allow all kinds of spacecraft to travel faster.
A lot of colonies have started in outer space and that is the reason why the concept of Pirates being colonizers started.
To take care of all these things, Earth Federation started 4 Empires known as USSA, Piotr, Einhorn, and Tenpa.
It deals with the protagonist named Gene. At the beginning of the series, he was shown as a boy 11 years old but ended up being 20 years old at the end of the anime.
He has developed a fear of space flight and also some kind of hatred toward Pirates. It all happened due to an attack that killed his father and left a very dark impact on him.
The other character is James Hawking. He is an 11-year-old business partner of Gene. He is a son of a very famous computer hacker, known as the Computer Wizard.
He cannot just hack the computer but also carry a strategy of backing it up. He is a very responsible character and worries about the plans of his team.
6. Tenchi Muyo
Tenchi Muyo or Do Not Turn Over is based on a novel. It was created by Masaki Kajishima and was directed by Hiroki Hayashi.
It is a comedy, harem, and space adventure anime that came on 3 April 2002. The series is related to a young Japanese student named Seina Yamada.
He is a high school student who is living with his parents and a younger sister. They are currently living in one of the rural areas of Japan.
The story takes place when a large spacecraft crashes into a lake in that rural area. It all happened behind the residence of Masaki which caused a great Tsunami.
Due to the sudden Tsunami, a lot of people were not able to escape and among them was Seina.
He almost drowned but regained his senses and met Amane. Amane is the pilot of the spacecraft that crashed and gives an application to Siena.
The family and mother were not aware of the exact thing and forced him to fill out the application.
The next morning when he woke up he got to know that he had joined the Galaxy Police. It reveals that the application was for entry or enrollment related to the Galaxy Police.
At first, they were thinking of recruiting Tenchi but they got Seina instead.
5. Vandread
It is a Japanese anime that came under the direction of Takeshi Mori, the creator. It was written by Atsuhiro Tomioka.
It was released on 3 October 2000. The story is set in a universe where humans have colonized the Galaxy.
All the people were segregated to different planets and it caused the gender war. The protagonist of the story is a third-class laborer named Hibiki Tokai who fights evil females.
4. Gargantia on the Verdurous Planet
Gargantia on the Verdurous Planet is a Japanese anime produced by Production I. G. It came under the direction of Kazuya Murata and was released in 2013.
It is based on a manga of the same name that was serialized in Newtype Ace (2013). The story is set in the future where humankind has taken all the stars and formed the Galactic Alliance of Humankind.
This Alliance is an engagement related to the war with an alien species called Hideauze. The leading character of the series is a soldier who serves in the Galactic Alliance named Ensign Ledo.
He is a 16-year-old pilot of a Machine Caliber. Machine Caliber is an artificial intelligence that is almost like a humanoid shape and is sometimes referred to as a Chamber.
When Galactic Alliance failed to destroy their enemy's weapon then Ledo was then sent into a wormhole and lost consciousness.
When Ledo woke up, he saw that the chamber was in the hands of human scavengers. It has revealed the planet that has given birth to humanity, called Earth.
When it comes to Earth, the Galactic Alliance only thought of it as a myth. Coming to Ledo then he is still struggling with the language, culture, as well as lifestyle of this planet where he landed through the wormhole.
3. Queen's Blade
It is a television anime that is based on a book by Hobby Japan. It was produced by ARMS and directed by Kinji Yoshimoto.
The whole plot of this anime revolves around a tournament which is called Queen's Blade. This tournament is held once every 4 years so that natives can choose their Queen.
The story happens in a continent where a tournament is very famous called Queen's Blade. This tournament determined the one who is capable of becoming a queen and the one who is most beautiful and powerful.
It happens in the capital called Gainos where a lot of fighters from different parts of the world travel to the capital so that they can defeat the current Queen named Aldra.
The main focus of the story is Leina who is the real heiress and also the one who is capable of becoming the next Queen.
She travels to the capital and faces a lot of warriors who are also competing in this tournament.
2. Elemental Gelade
It is a Japanese anime written by Mayumi Azuma, also an illustrator. It is a fantasy and an adventure tale that goes around a group of 5 people and their journey to Edel Garden.
This Garden is the birthplace of mystical beings who are called Edel Raids or Living Weapons. Released on 5 April 2005, the story deals with the world of Guardia.
The world is full of Edel Raids who live with humans. They can mix with humans and that's how they become Living Weapons.
It focuses on Coud Van Giruet who is a young pirate gone on an adventure. It also has characters of Reverie and the Three Guardians Of Edel for the protection of Arc Aile named Cisqua.
Reverie is on a journey to a legendary land that is full of gold called Edel but she came out as a powerful but rare Edel called Shichikouhouji.
Due to this rarity, a lot of villains are behind her and want to kidnap her.
1. One Piece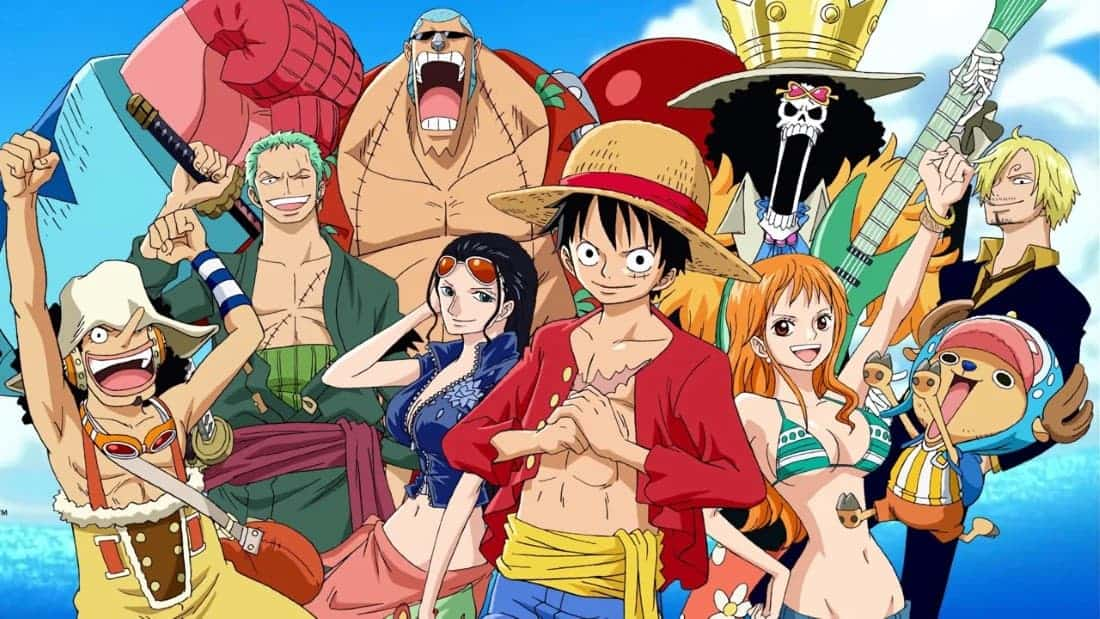 One Piece is one of the best pirate anime existing today. It is based on a manga series that has the same name and is produced by Toei Animation.
It was released in October 1999 and has given thousands of episodes through theatrical release and television release. It deals with a Pirate King named Gol D Roger.
Roger is one of the strongest and most infamous pirates existing in the story. When he got captured and died then a lot of changes happened throughout the world.
His last word was about the location of the greatest treasure in the world and it is called One Piece, the title of the series.
Due to this revelation, a lot of pirates came and went on to find that one piece of golden treasure and faced a lot of challenges.
The story also deals with Monkey D. Luffy who is a 17-year-old boy, who defines all faces of a pirate.
He is a pirate of true heart and goes on an adventure where he meets new people who try to intrigue him.
Luffy with his crew members goes to Grand Line and experiences some adventures with mystery and battling enemies.