»
Top 50 Best Moon Movies Of All Time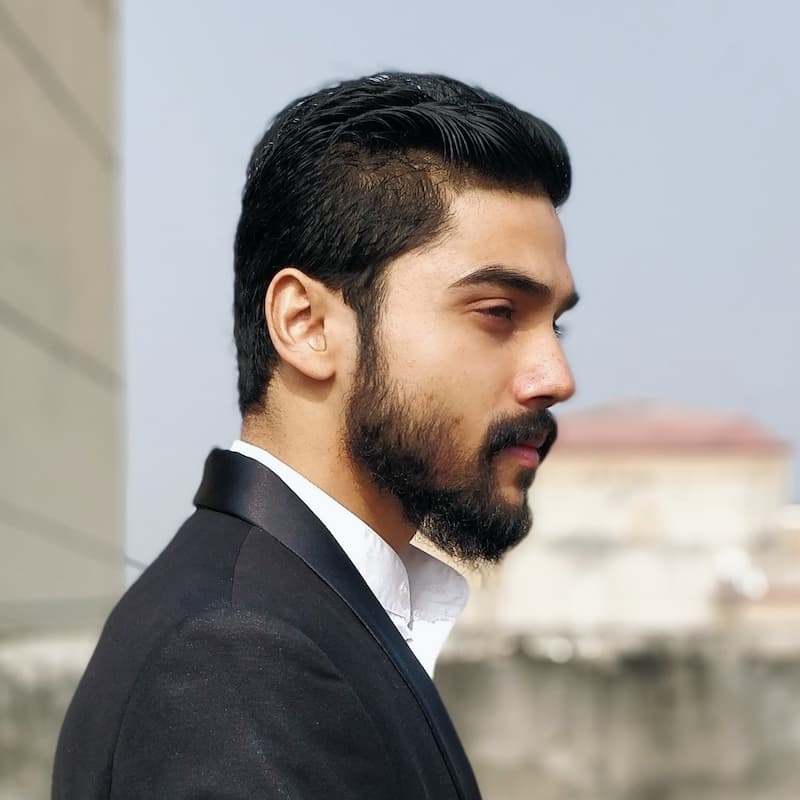 Shivam-Updated Jan 19, 2023
---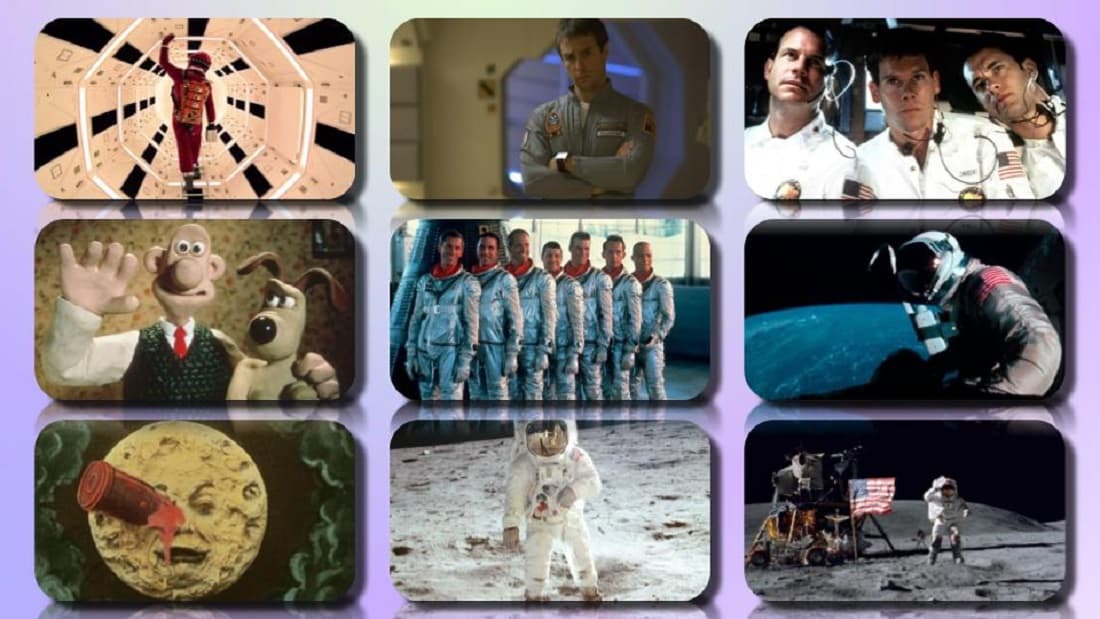 The moon is the brightest and largest object in our night sky and, therefore, one of the most visible celestial bodies from our planet.
While it makes the earth a livable planet by allowing it to have a relatively stable climate, it is also, at the same time, capable of causing tides and creating rhythms that can change the face of human civilization forever.
Since the moon has had an immense influence over mankind, it continues to be a part of many folk legends and modern conspiracy theories across the globe.
Naturally, right from the early years of cinema, filmmakers have been seen finding enchanting, encouraging, and frightening stories to tell about the moon.
It is not surprising then that numerous modern-day blockbusters and independent features have aimed to do justice to the dusty, porous, space rock.
As you would have guessed, there is absolutely no shortage of movies about the moon. However, there certainly can be a dilemma about where to begin.
Thankfully for our readers, we have come up with a rich compilation of the best moon-related titles to have ever been produced for the silver screen.
50. Moonfall (2022)
In this rather underwhelming science fiction drama, we see a powerful mysterious force knocking the moon from its orbit and sending it hurtling toward the Earth for collision.
Needless to mention, the impact risks a total demolition of the planet. NASA executive Jocinda "Jo" Fowler teams up with a man from her past and a conspiracy theorist to undertake a near-impossible mission to save humanity.
But, will she be able to succeed? One of the biggest box office flops in recent memory, this Roland Emmerich directorial venture opened to negative reviews, and stars Halle Berry and Patrick Wilson in pivotal roles.
49. From the Earth to the Moon (1958)
In Byron Haskin's From the Earth to the Moon, which is set in the year 1868, we get to see American inventor Victor Barbicane develop a powerful military explosive; something that he also utilizes as fuel for a moon-bound rocket.
While this motion picture is certainly not remembered for being a decent science fiction flick, it sure does continue to be an amusing one.
Starring Joseph Cotten, George Sanders, and Debra Paget in significant roles, it was based on Jules Verne's science fiction novel of the same name.
48. Independence Day: Resurgence (2016)
In this science fiction action film that has been co-written and directed by Roland Emmerich, we see the Earth getting attacked by the same species some twenty years after the events of 1996's Independence Day.
However, this time around, a few fearless men and women muster the courage to save the planet. The motion picture uses the spectacular structure of the moon to showcase a strategic base that humans can move to and rely on just in case there is an alien invasion.
Independence Day: Resurgence opened to strictly average reviews at the ticket counters.
47. Iron Sky (2012)
While many serious motion pictures aim to do justice to the Earth's beloved celestial rock, there are also a few that are incredibly silly and dumb.
One film that falls into the latter category is Iron Sky. Helmed for the screen by Timo Vuorensola, this comic-science-fiction action film traces the journey of an army of Nazis that has been hidden in a moon base for decades.
Soon after, we get to see them preparing a gigantic warship for an invasion of Earth in 2018. This overacted cheesy entertainer is so dumb that it has to be seen to believe that it exists within the cinematic universe.
Having said that, it is difficult to deny that its aim to depict a secret Nazi space program that is being kept under wraps on the dark side of the moon is enticing.
Iron Sky is, indeed, one of the goofiest moon motion pictures ever made.
46. Marooned (1969)
Even though this motion picture isn't titled "Moon-rooned", we do have our reasons to include it in our coveted compilation of beloved moon features from across the globe.
Helmed by John Sturges, Marooned tracks the journey of astronauts Pruett, Lloyd, and Stone, who are left stranded in space when the primary engine of their spacecraft stops functioning.
Now, they are in dilemma and struggle to survive as there is not enough oxygen left for the three of them.
So, will they be able to make it till the rescue ship arrives? This 1969 film, which hit theaters only a couple of months after the historic Apollo 11 moon landing, is full of suspense and drama.
Watch out for the dialogues that are full of technical jargon.
45. There Were Days... and Moons (1990)
This Claude Lelouch directorial venture features a series of characters whose lives seem to be supervised, influenced, or affected by the moon in one way or another.
We see how the combination of daylight saving time and a full moon goes on to impact the lives of the central characters.
A very distinct full-length feature, There Were Days... and Moons aims to showcase how the moon and time's influence leads the interconnected characters to face both violence and potential social alienation.
44. Countdown (1967)
Directed by the competent Robert Altman, Countdown tells the story of an American astronaut who is compelled to indulge in a space race of sorts as he is asked to land on the moon before the Russians.
The catch here is that he not only has to land before the Russians but also has to live there for a year until a more up-to-date spacecraft is sent to fetch him.
Starring James Caan and Robert Duvall in the main lead, this science fiction film was considered an unabashed piece of pro-American and anti-Soviet propaganda by many at the time of its release.
While the film pundits were critical of the unrealistic presentation of a rushed moon landing, a few did acknowledge the depiction of the space program's early can-do ethos.
43. Diamonds Are Forever (1971)
In this riotously campy and silly spy drama, we see Sean Connery's James Bond masquerading as Peter Franks to expose a diamond smuggling conspiracy.
At the same time, he is also compelled to deal with his old foe, who wants nothing more than to use the diamonds to build a giant laser.
The Guy Hamilton-helmed project, which was the sixth and final Eon film to star Sean Connery, showcases Bond stumbling upon a major film set being used for fake moon landing footage; all while evading the slow-moving "astronauts" there.
42. Transformers: Dark of the Moon (2011)
This mega-budget science fiction entertainer is credited with introducing a brand-new moon conspiracy theory among film buffs who have seen it.
The film claims that while the 1969 moon landing was real, its true purpose may have been to scrutinize a crash-landed Cybertronian spaceship.
In this Michael Bay directorial venture, we are introduced to Sam Witwicky and the Autobots, who must unravel the secrets of a Cybertronian spacecraft hidden on the Moon.
The catch here is that they have to get to the bottom of the matter before the Decepticons can use it for their evil schemes.
41. Destination Moonbase Alpha (1978)
Helmed for the screen by Tom Clegg, this feature film tracks the journey of lunar colonists of Moonbase Alpha, who are stranded in space after an unprecedented nuclear explosion pushes the moon out of its orbit.
However, just when they think that a faster-than-light rescue spaceship from Earth has arrived to come to their aid, a realization dawns upon them that the ship is not what it seems to be.
Even though it's not the easiest movie to either like or follow, Destination Moonbase Alpha certainly has the charm that made it appeal to a ton of viewers back in the day.
40. Amazon Women on the Moon (1987)
Film directors Peter Horton, Robert K. Weiss, John Landis, Carl Gottlieb, and Joe Dante join forces to execute a spoof of low-budget 1950s science-fiction movies.
Add to that the fact that several comedy sketches and fake commercials making fun of late-night television have also been given space in its screenplay.
A satirical love letter to the many goofy and low-budget B-movies that were released at the time, Amazon Women on the Moon features a large ensemble cast that also includes cameo appearances from numerous film and television stars.
39. Austin Powers: The Spy Who Shagged Me (1999)
The second entry in the excessively groovy Austin Powers trilogy of spy features follows Dr. Evil, who, after having stolen Austin Powers's magical charm, heads back to the 1960s.
We catch Austin following him with the sole aim of retrieving his powers. In his mission, he is aided by a CIA agent named Felicity.
The third act of this Jay Roach directorial venture is heavily inspired by the 1979 James Bond vehicle, Moonraker.
Therefore, we get to see Dr. Evil having his base on the moon. And, even though it sure does look like it's made out of sheets of plastic and aluminum air duct tubes, it is still, at the end of the day, a moon.
38. Moonraker (1979)
In this Lewis Gilbert-helmed science fiction spy drama, we get to see Roger Moore's international super spy James Bond traveling not only around California, Venice, Rio, and the Amazon but also to outer space.
The plot thickens after a space shuttle, that has been loaned to the United Kingdom, is hijacked. Needless to say, James Bond is asked to put his super skills on display and get to the root of the problem.
While there is technically no moon in Moonraker, we are ready to bend the rules a little bit and add this title to our compilation since we do get to see a goofy and incredibly amusing spy story unfold.
37. The Mouse on the Moon (1963)
One of the few outright comedies to make it to our list, this Richard Lester directorial venture tells us the story of a tiny country, which tries to persuade the Americans and Soviets that they're commencing a space program.
However, the fact of the matter is that they really just want some money for new plumbing. Needless to say, the plot thickens and things get complicated when both the United States of America and the Soviet Union do not take too kindly to this new candidate in the Space Race.
An adaptation of the novel The Mouse on the Moon by Irish author Leonard Wibberley, this feature film satirizes the space race, Cold War, and politics all at once.
36. Mock up on Mu (2008)
You need to have an appetite for films that may perhaps be made up of other films to fully comprehend and acknowledge the presence of this indie drama within the cinematic world.
Directed by experimental found-footage filmmaker Craig Baldwin, Mock up on Mu contains old NASA footage, and trailers from Hollywood movies and TV series to present fictional tales about space travel.
Mock Up on Mu is a science fiction collage film that is certainly worth seeking out. It is so dense visually, sonically, and subtextually that one can truly appreciate its uniqueness on repeated viewings.
Having said that, before you start with the feature, you should be duly aware of the fact that it does not comprise an easy-to-follow narrative.
35. Nothing Lasts Forever (1984)
Criminally underrated and under-loved, this 1984 motion picture from "SNL" writer-director Tom Schiller introduces us to Adam, an artist, who, after having failed an art test, is summoned to work in a menial job in New York City.
However, his life changes once and for all when he is allowed to travel to the moon to spread peace and find his one true love.
A one-of-a-kind feature to make its way to our list, Nothing Lasts Forever is, in many ways, a heartfelt love letter to early 20th-century cinema.
It's been reported that the film has never been officially released theatrically or for home media within the United States of America.
So, make sure to watch this little gem if you can get your hands on it.
34. The Voice of the Moon (1990)
Helmed for the screen by acclaimed Italian filmmaker Federico Fellini, The Voice of the Moon follows the amusing and entertaining adventures of a recently released mental patient and his band of misfits, who, while continuing to look for love, discover conspiracies to concur.
Like most movies by the iconic director, this motion picture is also pretty much dreamlike and is, therefore, a deeply personal watch.
We say so because, through The Voice of the Moon, the filmmaker strives to pay a rather melancholic tribute to the unpredictability of life; its many highs and lows.
Based on the novel Il Poema dei lunatici by Ermano Cavazzoni, it was Fellini's last feature film before his death in 1993.
33. The Adventures of Baron Munchausen (1988)
The eccentricities of Baron Münchhausen go beyond the roof in this Terry Gilliam-helmed adventure fantasy film. The titular character can be seen narrating the story of how he went on to defend a helpless town from being captured by the Turks.
He mentions that he was chaperoned by his skilled henchmen and an exuberant girl during the mission. Now, we know you are wondering how the moon is involved in the film's screenplay.
Well, let us simply tell you that you cannot afford to underestimate Baron's capabilities. Soon after, he is seen traveling to the moon in a hot air balloon made out of women's underwear.
Oh, and did we mention that the King of the Moon is played by our beloved Robin Williams?
32. Destination Moon (1950)
This Technicolor science fiction film is touted to be the first major mainstream entertainer to cast a light on the practical scientific and engineering challenges of space travel.
The plot follows Charles, a rocket scientist, and a group of rocket developers who are attempting to launch a spaceship to land on the moon.
Even though they breach the law, their attempt meets with success after an awful lunar raid. This Irving Pichel directorial venture was reportedly the "second" space adventure film of the post-World War II era.
31. First Men in the Moon (1964)
A screen adaptation of H. G. Wells's novel of the same title, this British science fiction motion picture tells the story of the United Nations, which sends a competent team of multinational astronauts to the moon.
However, when the men reach the moon, they find a Union Jack flag claiming that the land there belongs to Queen Victoria.
Expectedly, the crew resorts to find the secret behind the flag. Helmed by B-movie heavyweight Nathan H. Juran, First Men in the Moon thrives on the incredibly charming special effects from stop-motion master Ray Harryhausen.
The film is part romantic comedy and part sci-fi spectacle.
30. Ad Astra (2019)
In this James Gray directorial venture, we see astronaut Roy McBride undertaking a rather ambitious and equally dangerous mission across the solar system.
His aim is not only to uncover the truth about his missing father but also to decipher a series of strange power surges out there.
Well, you must be wondering how does the moon find its way into Ad Astra's storytelling? All thanks to James Gray's artistic sensibility, we catch Roy and company getting ambushed by moon pirates.
Yes, you read that right. While the motion picture failed to set the cash registers ringing at the global ticket windows, it was praised for Brad Pitt's central performance.
The moon sequence in Ad Astra absolutely does justify its presence in our compilation.
29. Moonwalk One (1972)
This feature-length documentary film from the early 1970s aims to document all aspects of the Apollo 11 Moon mission. Credit has to be given to its makers for demonstrating the massive technological achievement of that event.
The feature, which was digitally restored for the moon landing's 40th anniversary in 2009, also tries to cast a light on how the mood of the people on the planet was when man first set foot on the moon.
While not a lot of space and moon enthusiasts have been able to chance upon Moonwalk One, it has managed to keep its historical significance intact.
28. Magnificent Desolation: Walking On the Moon (2005)
History has it that between 1969 and 1972, NASA's Apollo missions attempted 7 Moon landings, six of which were successful, barring the Apollo 13 mission.
Starting with Apollo 11 and ending with Apollo 17, a total of twelve men have been able to walk the face of the moon.
Directed by Mark Cowen, this documentary feature pays tribute to those missions and those men who have been able to make it.
Magnificent Desolation: Walking On The Moon is a commendable attempt at giving the viewers an idea about what it must feel like to visit Earth's only natural satellite; one that most of us in the real world have been in awe of for the longest time.
27. Oblivion (2013)
Directed by Joseph Kosinski and based on his unpublished graphic novel of the same name, this post-apocalyptic action-adventure film is set in 1977.
The story follows Jack Harper; a drone repairman who has been stationed on Earth that has been ravaged by war with extraterrestrials.
Also, we are informed that the Moon has been destroyed by robotic aliens. Meanwhile, we see Harper questioning his identity after having rescued a woman who continued to keep appearing in his dreams.
Even though it is a non-Earth moon movie, Oblivion thrives on its sci-fi shenanigans.
26. Cosmic Voyage (1936)
Make time to sit through director Vasily Zhuravlyov's Cosmic Voyage which utilizes the silent era special effects to the best of its abilities.
The makers of this motion picture, which hit the screens in 1936, do their best to help you imagine what a Soviet lunar landing might look like.
This Russian flick follows three space farers who launch themselves to the moon with the sole aim to prove that such a venture is possible.
After having reached their desired destination, the trio tries to enjoy the lighter gravity in their own way. Cosmic Voyage is credited with being one of the earliest feature films to represent a realistic spaceflight.
25. Alternative 3 (1977)
The reason for smuggling this television movie on our list is that it made headlines the world over when it was broadcast for the first time.
This was not only because it aimed to cast a light disappearance of hundreds of U. K. scientists who vanished without a trace but also because it dug up a variety of clues and conspiracies.
While the Christopher Miles directorial venture purported to show a link between Britain's 'brain-drain', climate change, and a human colony on Mars, there was also a claim to unearth a potential station on the moon.
If the aforementioned facts about Alternative 3 were not thrilling enough to compel you to watch it, all we'd like to say is that its already disturbing thesis continues to grow even more disturbing with each passing decade.
24. Footprints on the Moon (1975)
Also released as Primal Impulse, Footprints on the Moon is an Italian mystery thriller film that attempts to tell the story of a woman who seems to be tormented by bizarre dreams of astronauts on the moon.
Soon after, the viewers catch a glimpse of her visiting an isolated seaside town whose inhabitants know her well.
The catch here is that she has never been to the place before and, therefore, does not recognize any of the residents.
Without giving away the film's secrets, we'd like to mention that this hauntingly abstract motion picture has been picturized gorgeously for the big screen audience.
Directed by Luigi Bazzoni, Footprints on the Moon makes for a chilling watch and keeps you on the edge of your seat throughout its run time.
23. Things to Come (1936)
Written by H. G. Wells and helmed by William Cameron Menzies, Things to Come was sort of a futuristic feature in the sense that it speculated on what the coming century could probably have in store for humanity.
Tracing the 100-year journey of mankind, it focuses on the Second World War that went on for years and left civilization in anarchy.
Additionally, it also showcases a rational state attempting to rebuild civilization and trying space travel in the near future.
Things to Come is a landmark science fiction drama that relies heavily on Wells' timeless take on futurism.
22. Quatermass 2 (1957)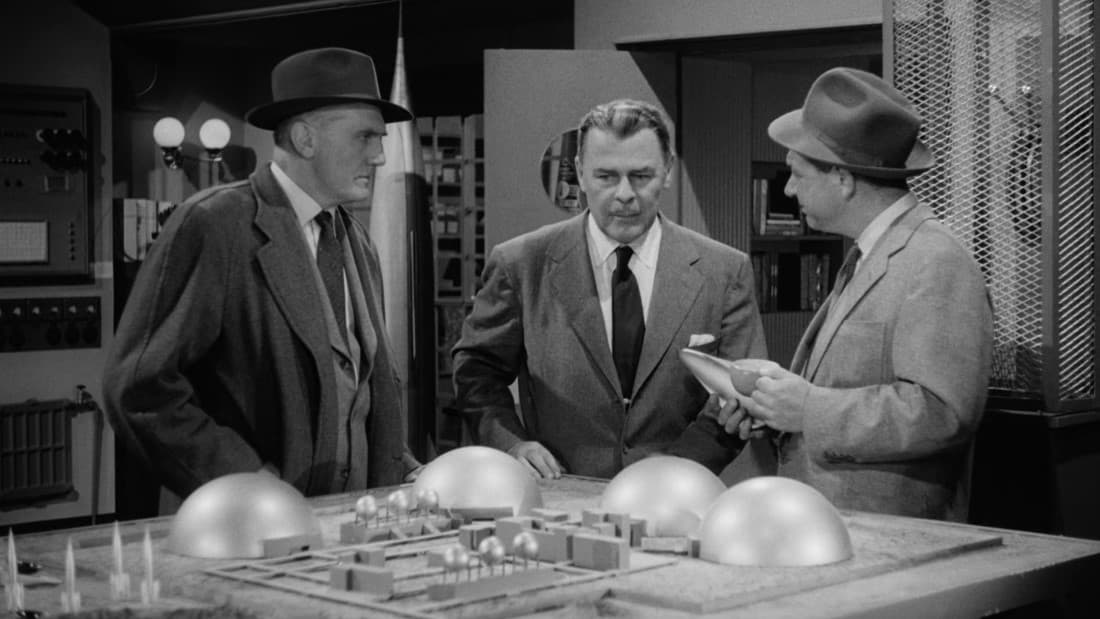 This Val Guest directorial venture allows its viewers to get acquainted with Professor Quatermass, who has one out-of-this-world objective in mind - colonizing the Moon.
In his relentless pursuit of the same, we see him trying to gather support for his Lunar project. However, his attention soon shifts as he is bewitched by enigmatic traces that start to show up out of nowhere.
The black-and-white British science fiction horror drama has the goopy creature feature effects in abundance to satisfy the famished B-movie aficionado in your life.
Quatermass 2 is good grisly fun for those who crave such entertainers.
21. The Tale of Princess Kaguya (2013)
Based on a 10th-century Japanese literary tale, The Tale of the Bamboo Cutter, this Japanese animated historical fantasy film was the final feature to have been directed by iconic Japanese co-founder of Studio Ghibli, Isao Takahata.
The film tells the story of a farmer and his wife, who find a miniature girl inside a bamboo stalk.
Eventually, she grows up to be a lovely lady. It is not surprising to notice then that five men are seen trying to impress her by facing tough tasks to win both her hand and heart.
The reason why we are including this title on our list is that the moon constitutes its third act.
And, since the third act plays a significant part in the story, we'd like the viewers to discover it all by themselves.
20. The Dish (2000)
Helmed by Rob Sitch, this Australian historical comedy-drama film chronicles the journey of a bunch of maverick scientists on a remote Australian sheep farm.
Make no mistake by their modest introduction for they are, in fact, the planet's only hope for obtaining the epic images of man's first steps on the moon.
The highest-grossing Australian motion picture in 2000, The Dish aims to tell a slightly fictionalized version of a sensational true story by banking on its over-dramatized and fictional characters.
Also, this mellow flick is one of the only ones to have portrayed the moon landing from a non-American perspective.
19. Woman in the Moon (1929)
Helmed for the screen by Fritz Lang, Woman in the Moon is almost 100 years old but it doesn't let time impede its storytelling even today.
In this timeless vintage drama, we see spaceship passengers reaching the orb and learning if its atmosphere can sustain human life in the future.
While it certainly is visually stunning, the true strength of this motion picture lies in the fact that deals seriously with almost every aspect of a flight to the moon; all while treating its subject with the utmost respect.
Needless to mention, Woman in the Moon set an early benchmark in space-oriented movie-making.
18. The Last Man on the Moon (2014)
It is a well-documented fact that in 1972, just three years after the famous Apollo 11 mission, Gene Cernan registered his place in history as he became the 12th and last man to walk on the moon.
Helmed by Mark Craig, The Last Man on the Moon is his story. Developed mostly from interviews with Cernan and other astronauts, the historical documentary paints a rather vivid and fascinating picture of the Apollo era; something that ardent space buffs would love to visit today.
The Last Man on the Moon also helps in showcasing how there was a time when astronauts were hailed as superstar celebrities who did their best to make their respective nations proud.
As viewers, we feel privileged to be guided by Gene Cernan himself, who explains why the coveted missions mattered so much to both the astronauts and the American citizens.
17. The Ninth Configuration (1980)
The moon's presence looms large over this psychological drama film which has been written, produced, and directed by William Peter Blatty.
The plot follows a newly appointed commanding officer who attempts to rehabilitate the mentally unstable AWOL US Army soldiers.
However, within no time, the viewers catch him struggling to deal with his own sanity. The Ninth Configuration, which thrives on its iconic lunar set piece, is a paranoia-soaked drama that hit the cinemas in 1980.
There is a reason why many consider it to be one of the most existentially alert motion pictures to have ever been produced for the silver screen.
16. First Man (2018)
Oscar-winning filmmaker Damien Chazelle delivered his third consecutive critical and commercial hit with the release of First Man in 2018.
In the film, we see an American NASA test pilot, Neil Armstrong, and his fellow Apollo Program team members zip themselves into insulated suits and set out on a mission to land on the moon; an event that goes on to alter the course of history.
This science fiction drama aims to do justice to the events leading up to Neil's famous walk on the moon.
While Ryan Gosling's noteworthy performance is something to watch out for in this one, what is also worth noting is the fact that First Man is full of bone-jangling and entertaining action sequences.
15. Hidden Figures (2016)
This critically acclaimed biopic follows three female African-American mathematicians, who go on to play a critical role in astronaut John Glenn's launch into orbit.
Meanwhile, the viewers also get to see how the three amazing women are compelled to face racial and gender discrimination at work.
The fact that one of these ladies, Katherine Goble, went on to calculate the trajectory for the Apollo 11 moon landing justifies the presence of this Theodore Melfi directorial venture on our list.
That being said, it is imperative to mention that Hidden Figures is loosely based on Margot Lee Shetterly's non-fiction book of the same name.
14. Despicable Me (2010)
Single-handedly responsible for introducing the world with Minions, this computer-animated film has been helmed for the screen by Pierre Coffin and Chris Renaud.
The story follows a criminal mastermind, Gru, who adopts three orphans to use them as pawns to carry out the biggest heist in history.
Believe it or not, he vows to pull off the most despicable act imaginable - stealing the moon. However, his life takes a rather unexpected turn when the little girls he has adopted start to see him as their potential father.
Watch out for this amazing animated mainstream feature in which a megalomaniacal maniac goes on to become a better dad by shrinking down and stealing the moon.
13. The Fabulous Baron Munchausen (1962)
Based on the tales about Baron Munchausen, this Czechoslovak romantic adventure film had been directed by Karel Zeman. The stylized drama combines live-action with various forms of animation to tell the story of the outrageous Baron Munchausen.
We see the titular character telling some of his many adventures, from meeting the Man on the Moon to triumphing over a Turkish army all by himself.
The Fabulous Baron Munchausen, whose digitally restored version premiered at the Telluride Film Festival in the United States of America in 2016, is a sweet Czech fantasy comprising loopy special effects.
12. Apollo 10 1⁄2: A Space Age Childhood (2022)
Partially based on the childhood of writer, director, and producer Richard Linklater, this adult animated coming-of-age drama film is set during the events preceding the historic Apollo 11 Moon landing.
The film centers on a man who is seen narrating stories of his life as a 10-year-old boy in 1969 Houston.
The wonderful tales of nostalgia get even better when he adds a fantastical account of a journey to the moon.
Even though this feature is light when it comes to its plot structure, its rich vibes and characterization ensure that you end up taking a nostalgic trip yourself; irrespective of whether you grew up in Texas in the 1960s or not.
11. Moonstruck (1987)
This romantic comedy-drama, which has been directed by Norman Jewison, is one of the better motion pictures to have included the moon in its storytelling.
The plot follows a widowed Loretta, who wishes to remarry and settle down with the nice and secure Johnny.
However, things get a bit complicated for the characters in the story and interesting for the viewers when Loretta stumbles upon Johnny's passionate brother and finds herself in a dilemma.
The celestial rock has a powerful presence in the movie as its seen illuminating several crucial sequences in it.
Therefore, it won't be an exaggeration to assert that this boundlessly romantic feature reveals the emotional power that the moon has in our lives.
10. Gravity (2013)
Alfonso Cuarón's seven-Oscar-winning epic is arguably the most thrilling outer-space movie to have ever hit the big screens across the globe.
While the plot of the motion picture does not specifically revolve around the moon, we do get to see breathtaking images of space that show the Earth, the Sun, and the Moon in almost their full glory.
In one of the scenes in this unforgettable feature, we catch the Sun rising and setting above the horizon and the Moon getting lit up by the sunlight.
Gravity thrives on its extraordinary suspenseful action, outstanding direction, and exceptional performance by the inimitable Sandra Bullock.
9. A Grand Day Out (1989)
In this acclaimed short feature helmed by Nick Park, we catch Wallace and Gromit taking a holiday on the moon after having run out of cheese.
This is because the duo firmly believes that there would be ample cheese on the moon. Nominated for an Academy Award for Best Animated Short Film in 1991, A Grand Day Out makes the terrifying realm of space come across as warm and inviting.
This overwhelmingly lovely title will leave you with a smile on your face. Want to bet?
8. The Right Stuff (1983)
Based on Tom Wolfe's book of the same name, The Right Stuff is a patriotic film that covers the U. S. space program's development from the breaking of the sound barrier to a selection of the Mercury 7 astronauts.
This Philip Kaufman directorial venture pays a fitting tribute to the pilots who went on to become bonafide national heroes after having competed to prove they had "the right stuff" to make their nation's aeronautical ambitions a daring reality.
Even though it was a box office bomb, The Right Stuff went on to earn four Oscars at the 56th Academy Awards.
7. Moon (2009)
Helmed for the screen by Duncan Jones, Moon tracks the journey of astronaut Sam, who is the sole employee working at a lunar station with his computer GERTY.
Things take a turn for the worst for him as he meets with a fatal accident towards the end of his three-year work contract.
This psychologically charged motion picture, which is essentially a one-man show, does a commendable job of showcasing how a moon-gas miner starts to go loony from being lonely.
Although actor Kevin Spacey makes his presence felt as the robotic assistant GERTY, this well-regarded title banks on Sam Rockwell's first-rate character projection to make an impact.
6. Apollo 13 (1995)
Apollo 13 does a terrific job at making its viewers feel the terror and exhilaration the astronauts onboard must have felt at the time.
Director Ron Howard's ambitious project traces the journey of Apollo 13's lunar mission that, even though was intended to be the third moon landing for the U. S., turned into a life-or-death struggle for its crew.
We are introduced to astronauts Lovell, Haise, and Swigert of the Apollo 13 moon mission, who soon find themselves stranded when their spacecraft gets damaged.
We catch their fellow crew members at NASA trying their best to bring them back before things spiral out of control.
Lauded for its attention to technical details, this motion picture also had the privilege of involving NASA as a consultant.
5. For All Mankind (1989)
What makes this Al Reinert directional venture stand out is the fact that it is made of original footage from NASA's Apollo program.
The documentary, while highlighting the beauty and otherworldliness of the images from the program, provides an in-depth look at various NASA moon landing missions, starting with Apollo 8.
While For All Mankind was nominated for an Academy Award for Best Documentary Feature in 1990, it went on to receive both the Grand Jury Prize Documentary and Audience Award Documentary at the Sundance Film Festival in the year that it was released.
4. In the Shadow of the Moon (2007)
Even though it's not a vehicle fueled by star power, this David Sington-helmed documentary feature was called the most stirring and satisfying feature of 2007 by critics.
The film works as a goldmine for fans of space-related movies and science aficionados for it comprises historic footage and interviews of 10 astronauts from Apollo missions 1968-73.
Can there be anything more remarkable in a science fiction film than the crew members of NASA's Apollo missions telling their story in their own fine words?
In the Shadow of the Moon won the World Cinema Audience Award at the Sundance Film Festival.
3. Apollo 11: First Steps Edition (2019)
There is no denying that people have been captivated by the moon for ages. Even though it's been more than 50 years since man first set foot on it, the moon continues to be an object of obsession and fascination for us.
That is precisely why the production of a documentary feature like Apollo 11: First Steps Edition works like magic.
Not only does it include never-before-seen footage and audio recordings but it also does its best to explore the dangers humanity has overcome in its ambitious journey to the moon.
Moreover, those who share a grave interest in science get a golden opportunity to familiarize themselves with the inner workings of NASA in this one.
Don't miss out on the chance to accompany astronauts Neil Armstrong, Buzz Aldrin, and Michael Collins on their historic trip to the moon through this title.
2. A Trip to the Moon (1902)
Inarguably the oldest and shortest film to make it to our piece, A Trip to the Moon carries some of the most iconic images in the history of motion pictures.
In fact, even the posters of this short feature are incredibly popular among film students the world over. This highly imaginative project, which has been directed by Georges Méliès, follows a group of astronomers who go on an expedition to the moon.
The internationally renowned title is said to have been inspired by Jules Verne's novel From the Earth to the Moon and its sequel Around the Moon, respectively.
1. 2001: A Space Odyssey (1968)
The technical details in this iconic science fiction mainstream feature were so realistic and spectacular that the government of the United States of America ensured that its script underwent a security clearance.
Ex-NASA designer Harry Lange worked with ace director Stanley Kubrick to help the film come alive. The story follows how, after having discovered a potential alien monolith on the lunar surface, the Discovery One and its revolutionary supercomputer set out to unearth its mysterious origin.
Best remembered for its scientific accuracy and depiction of space flight, 2001: A Space Odyssey is still a trip worth taking and, perhaps, will always be.