»
Top 45 Most Popular Lesbian Celebrities In 2023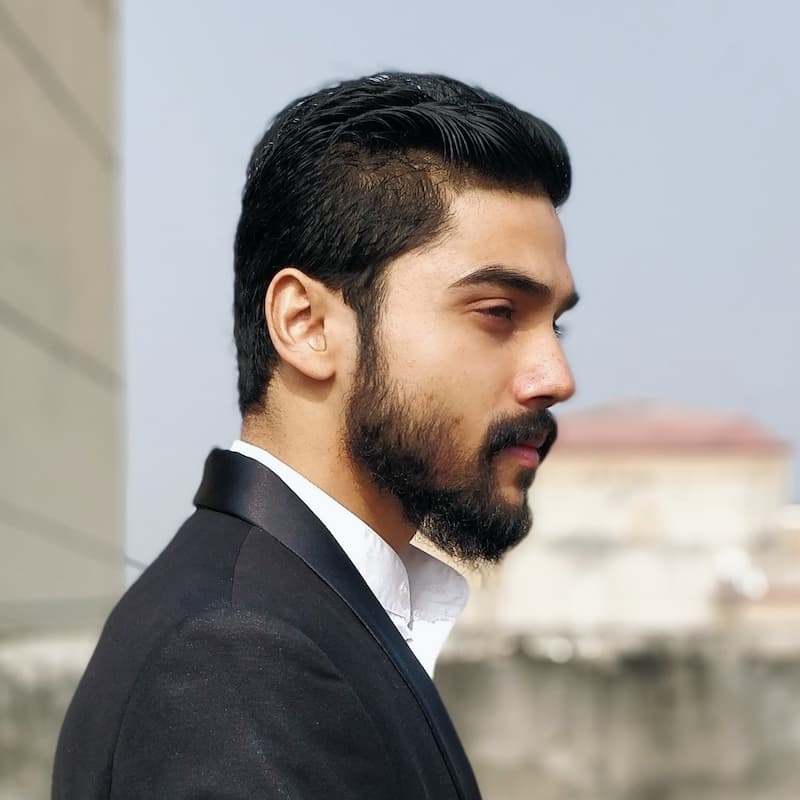 Shivam-Updated Jan 7, 2023
---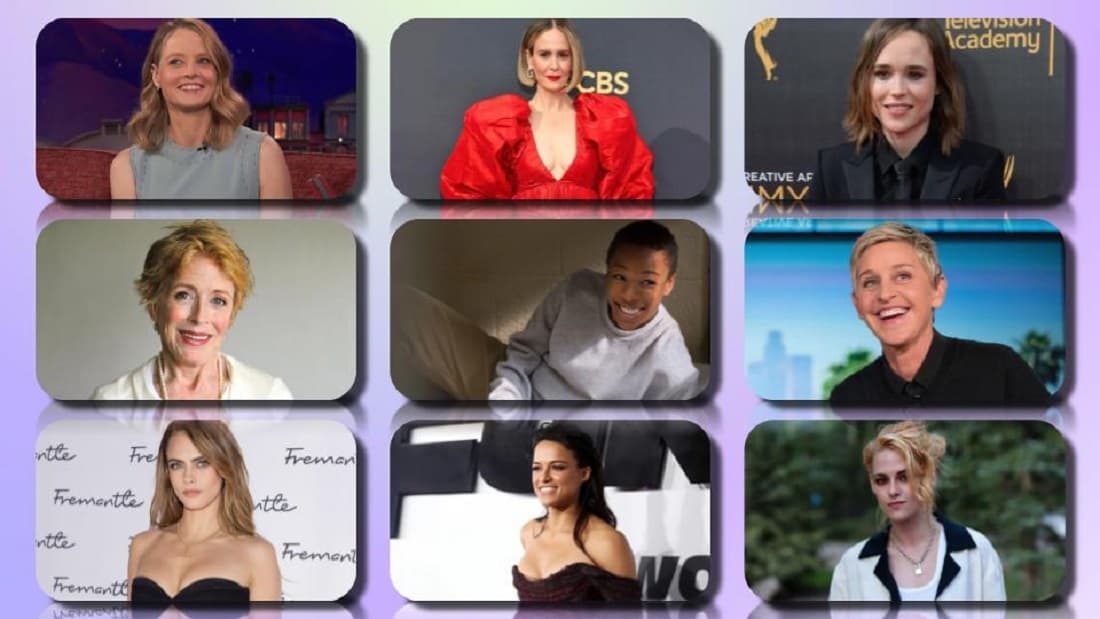 The masses have often held the opinion that the entertainment business has not been a strong advocate for diversity and inclusion.
However, it is also a fact that a lot many LGBTQ+ stories from within the industry have come to the fore in recent years.
Needless to mention, a number of actors, singers, and television personalities have been speaking and proudly coming out of late; thus, putting the onus on us to acknowledge and celebrate the next generation of out-and-proud talents.
Admittedly, this is our sincere attempt to make our readers a bit more aware of the women who love without inhibitions and, in the process, strike a path for everyone else to follow.
Some of these performers have been around for decades and have narrated their respective personal stories that have gone on to inspire audiences around the world.
So, it is only fitting that we allow ourselves to get better acquainted with these bright and daring ladies from the dazzling world of entertainment.
45. Felicia Pearson
Felicia Pearson is an actress, rapper, and author, who is quite comfortable with her lesbian identity now. However, she may never have been able to realize her true worth had it not been for her ineffably supportive uncle.
The actress, who is known as Snoop on The Wire and has written a memoir Grace After Midnight, has also participated in various R&B videos from artists Rick Ross, Ace Hood, Snoop Dogg, and more.
When she was twelve, Pearson's uncle helped her make peace with her identity when she decided to come out for good.
44. Shalita Grant
Fans of the action crime drama television series NCIS: New Orleans fanatics may recognize Shalita Grant as NCIS Special Agent Sonja Percy.
The actress, whose career began on Broadway, has gone on to play notable TV roles on shows such as Search Party and You.
When it comes to her sexuality, she has been out as a lesbian for a while now. Previously married to director Sabrina Skau, Grant has been in a relationship with Jessica Aguilar following her divorce.
The duo continues to post adorable photos lf each other on Instagram.
43. Dee Rees
Critically acclaimed screenwriter and director Dee Rees shot to fame after the release of her motion pictures Pariah (which is loosely based on her own teen years) and The Last Thing He Wanted.
Also the director of features such as Bessie and Mudbound, she is a proud lesbian who went on to become the first Black woman nominated for an Oscar for Best Adapted Screenplay for the latter project.
Rees, who has also written and directed episodes for a handful of television series, was nominated for Emmys for writing and directing the movie Bessie, which aimed to bring to light the life of queer singer Bessie Smith.
42. Jasmin Savoy Brown
Jasmin Savoy Brown first made a name for herself by appearing in the HBO mystery drama series The Leftovers.
Soon after, she was seen making her presence felt in shows such as Yellowjackets and For the People. The celebrity, who identifies as lesbian, queer, and pansexual, was seen portraying queer characters in projects such as Scream and Yellowjackets.
The biracial woman also provided the voice and motion capture for Phin Mason/Tinkerer in the video game Spider-Man: Miles Morales.
41. Madison Bailey and Mariah Linney
Love has been in the air for quite some time now for Madison Bailey and Mariah Linney! The Outer Banks star chanced upon her now-girlfriend on TikTok, and the two haven't stopped gushing over each other ever since.
The duo confesses that it was love as soon as they saw each other for the first time. While they may have originally met on Tik Tok, the two decided to reconnect on Instagram and the rest, as they say, is history.
It has also been noted that the couple spent a lot of time during the peak of the pandemic together and have quite frankly been inseparable. Well, good for them.
40. Sara Gilbert
Sara Gilbert came to prominence after having portrayed Darlene Conner on the sitcom Roseanne, for which she received two Primetime Emmy Award nominations.
For many years, the actress continued to keep her lips sealed when it came to talking about her sexuality.
However, she decided to break her silence in 2010 when she confirmed that she was a lesbian. Also known for her significant character projection in The Conners and The Big Bang Theory, Gilbert was the creator and co-host of the CBS daytime talk show The Talk.
39. Sue Perkins
Sue Perkins is an actress, broadcaster, comedian, presenter, and writer, who gained recognition through her comedy partnership with Mel Giedroyc in Mel and Sue.
A well-known radio broadcaster and television presenter, she has been seen and heard hosting programs such as The Great British Bake Off, Insert Name Here, and Just a Minute.
Perkins, who appeared on Tatler's list of high-profile lesbians in London, was outed as a lesbian in 2002 by her ex-girlfriend Rhona Cameron.
The celebrity has been witty about her sexual orientation and has gone on to claim that being a lesbian is only about the 47th most interesting thing about her personality.
38. Julien Baker
Indie rocker Julien Baker had a tremendous amount of fear in her heart before coming out as a young girl.
Since she was raised in a religious household in Tennessee, her family, especially her father, didn't take her coming out very sensitively.
He is known to have grabbed a Bible and spent the next hour pointing out that there was nothing wrong with his daughter and that God loved her.
Perhaps her childhood can be reflected in part in her music which aims to explore issues such as spirituality, addiction, mental illness, and human nature.
37. Peach PRC
Yet another celebrity who previously identified as bisexual before coming out as a lesbian is Peach PRC. The Australian pop singer, songwriter, and social media personality posted a TikTok clarifying her sexuality after her queer song 'God Is a Freak' turned out to be a viral hit.
Peach, who revealed earlier in 2022 that her birth name was Sharlee Jade Curnow, is a prominent figure on the social media platform TikTok, where she can often be seen posting content about self-care advice, her music, and her personal life.
36. Hannah Gadsby
Comedian, writer, and actress Hannah Gadsby began her career in Australia after having won the national final of the Raw Comedy competition.
In a conversation with bisexual author Roxanne Gay, she made sure to point out that not only does she get trolled often but she is also referred to as "sir" from time to time, courtesy of her short hair.
Her show, titled Nanette, which streams on Netflix, won the Primetime Emmy Award for Outstanding Writing for a Variety Special in 2018.
The openly lesbian celebrity often includes LGBTQ-related themes in her stand-up routines.
35. King Princess
Singer and songwriter King Princess has been vocal about the fact that she is a girl who likes to date girls and has for the longest time.
In an Entertainment Weekly cover interview, she mentioned that she prefers to use the word lesbian "sometimes". Princess, who is also known to have been romantically involved with actress Amandla Stenberg, loves that she lives in a world where most people can express gender queerness with enough pride in their respective voices.
34. Gigi Gorgeous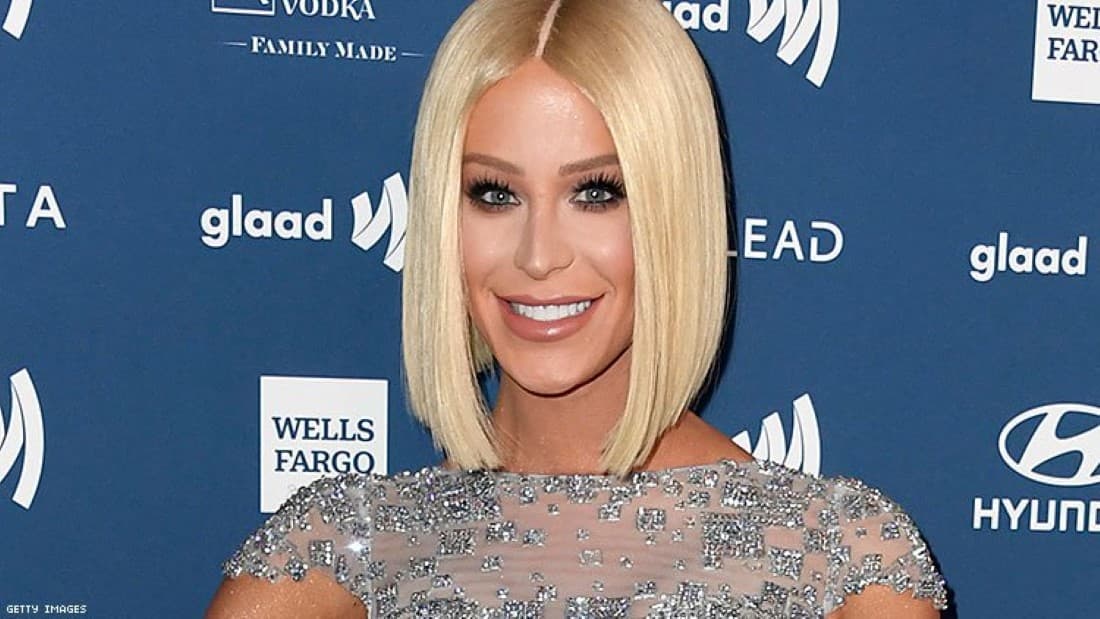 Gigi Gorgeous is one of those wonderful individuals to make it to our list who had originally believed that they would be falling in love with a man.
However, as nature would have it, they ended up falling for an individual of the same sex. The Canadian YouTuber and model used the reach of her YouTube account to announce that she was, indeed, a lesbian.
While her coming out wasn't a shocker so to say, it did go on to send a critical message that gender identity and sexual identity are two different things that need to be understood deeply.
Besides being a model and YouTuber, Gigi has also tried her hands at acting and personality work.
33. Portia de Rossi
Portia de Rossi is a former Australian-American actress who is best recognized for playing the role of Nelle Porter in the American drama series Ally McBeal; one which won her a Screen Actors Guild Award.
However, her character projection in Arrested Development is what made her popular among the television audience during the early 2000s.
Rossi, who has been married to Ellen DeGeneres, played a young and impressionable maid in the 1994 Australian film Sirens, which was also her first crucial role in mainstream cinema.
32. Sasha Lane
Sasha Lane, who made her film debut in American Honey, gained recognition for her portrayal of Hunter C-20 in the first season of the Disney+ television series Loki, which is set in the Marvel Cinematic Universe.
While she originally came out as bisexual in 2015, she discovered that being gay was more accurate to represent her identity.
Needless to mention, she identified with her lesbian identity in 2018. It is said that Lane's character projection of Jane in The Miseducation of Cameron Post resonated heavily with her real-world issues.
This is because she hailed from a conservative family, members of which failed to accept her for who she was.
Therefore, playing Jane helped her accept her reality and, in the process, made her feel truly free.
31. Brandi Carlile
One of the finest living singer-songwriters of the current generation, Brandi Carlile has released seven studio albums and earned 25 Grammy Award nominations, thus far.
The six-time Grammy winner came out as a lesbian quite early in her career during one of her interviews.
Twenty years removed, she continues to be one of the most popular artists in the country, Americana, and folk music.
This, naturally, makes her one of the most famous lesbians in the country. Carlile has been an advocate for causes ranging from spreading awareness for health issues to the empowerment of women and LGBT rights.
30. Kehlani
This singer, songwriter, and dancer achieved initial fame as a member of the teen group Poplyfe in 2011. Kehlani, who had long identified as queer and bisexual, took to her social media to clarify that she was a lesbian.
In one of her interviews, Kehlani stated they are "definitely on the non-binary scale" even though they preferred "she" pronouns.
However, the artist has gone on record to mention that they feel a sense of affirmation when people use "they", and that it makes them truly feel seen and heard.
29. Raven-Symoné
Raven-Symoné is an actress, singer, songwriter, and, also, an out and proud member of the LGBTQ community. Popularly known as Raven, she has been a recipient of five NAACP Image Awards, two Kids' Choice Awards, and three Young Artist Awards, respectively.
The actress began her career as a child actress by appearing on shows such as The Cosby Show and Hangin' with Mr.Cooper. Included on VH1's list of "100 Greatest Child Stars of All Time" in 2012, Raven-Symoné released her debut studio album at the age of seven.
28. Katherine Moennig
Best known for her role as Shane McCutcheon on The L Word, Katherine Moennig is openly lesbian and has been married to musician Ana Rezende.
The actor confessed that she realized that she was a lesbian during the production of The L Word years ago.
Those who have seen her portray Shane in the show would know how iconic a character she was. In fact, it wouldn't be a hyperbole to claim that the character was responsible for many LGBTQ+ women figuring out they weren't straight.
Add to that the fact that Moennig's Shane popularized the shag haircut years before it became trendy. The actress can also be seen playing a part in shows such as Ray Donovan and Grown-ish, among others.
27. Hayley Kiyoko
Referred to by her fans as "lesbian Jesus", singer Hayley Kiyoko has a song called 'Girls Like Girls, which has gone on to become the unofficial official lesbian anthem.
While the celebrity mentioned at a pride summit that she didn't believe in labeling herself, she came to realize through her music that she had a ton of support with liking girls.
Not long after that, Kiyoko gained the confidence to confirm her relationship with Bachelor star Becca Tilley in her music video for 'For the Girls'.
Learning to embrace her lesbian identity not only helped her in embracing her original self but also allowed her to empower others who were not too comfortable to come out.
26. Tegan and Sara
Identical twin sisters Tegan and Sara identify as lesbians. This musical duo, which has gone on to become a household name with their foot-tapping bops, are true-blue icons within the LGBTQ+ community.
They are openly lesbian and have, therefore, used their music to have open and honest discussions about their sexuality.
The sisters are known to have founded the Tegan and Sara Foundation in 2016, which aims to support the economic justice, health, and representation of LGBTQ girls and women.
25. JoJo Siwa
There is no denying the fact that Gen Z is all about their individuality. The Dance Moms alum-turned-star Jojo Siwa is no exception to this rule.
Even though she first rose to prominence as a dancer, she has now gone on to successfully establish herself as a recording artist and someone who appeared on Nickelodeon as well.
Siwa, who came out in 2017, doesn't like to label her sexuality. However, she has never shied away from admitting that she is attracted to women.
The young celebrity was listed in Time Magazine's coveted list of the 100 Most Influential People in the World in 2020.
24. Linda Hunt
An actress of stage and screen, Linda Hunt made her feature film debut playing Mrs. Oxheart in Popeye. The openly lesbian screen performer set a unique record by winning the Academy Award for Best Supporting Actress for portraying a character of the opposite sex (The Year of Living Dangerously).
Hunt, who has had a successful career on television and in voice-over work, has been in a relationship with psychotherapist Karen Kline since 1978.
The duo was married in 2008. She is known to have participated in motion pictures such as Dune, Kindergarten Cop, and Stranger Than Fiction, to name a few.
23. Meredith Baxter
Actress and producer Meredith Baxter is a five-time Emmy Award nominee, who is best known for her character projection in vintage shows such as Bridget Loves Bernie, Family, and Family Ties.
In one of her interviews, she can be heard stating that being America's mom and also a gay mom has been "pretty rocking" for her.
In her memoir, titled Untied, which was published in 2011, she has written about her unhappy and abusive marriages.
That said, she has also gone on to elucidate her struggles with and recovery from alcoholism, and her realization about being a lesbian.
Baxter received a special award for public awareness from the National Breast Cancer Coalition, all thanks to her work on the television film My Breast.
22. Ruby Rose
Yet another Orange Is the New Black cast member who happens to be a lesbian is Ruby Rose. A model, DJ, and actress, she was bold enough to come out when she was merely 12 years old.
The celebrity announced her engagement to designer Phoebe Dahl in 2014. However, the pair decided to part ways the very next year.
Rose, who has been dating Jessica Origliasso from the pop duo The Veronicas, has also been a presenter on MTV Australia.
Her stint on MTV was followed by several high-profile modeling gigs. Even though she is best known for Orange Is the New Black, one can also find her participating in titles such as Resident Evil: The Final Chapter, John Wick: Chapter 2, and The Meg, to mention a few.
21. Wanda Sykes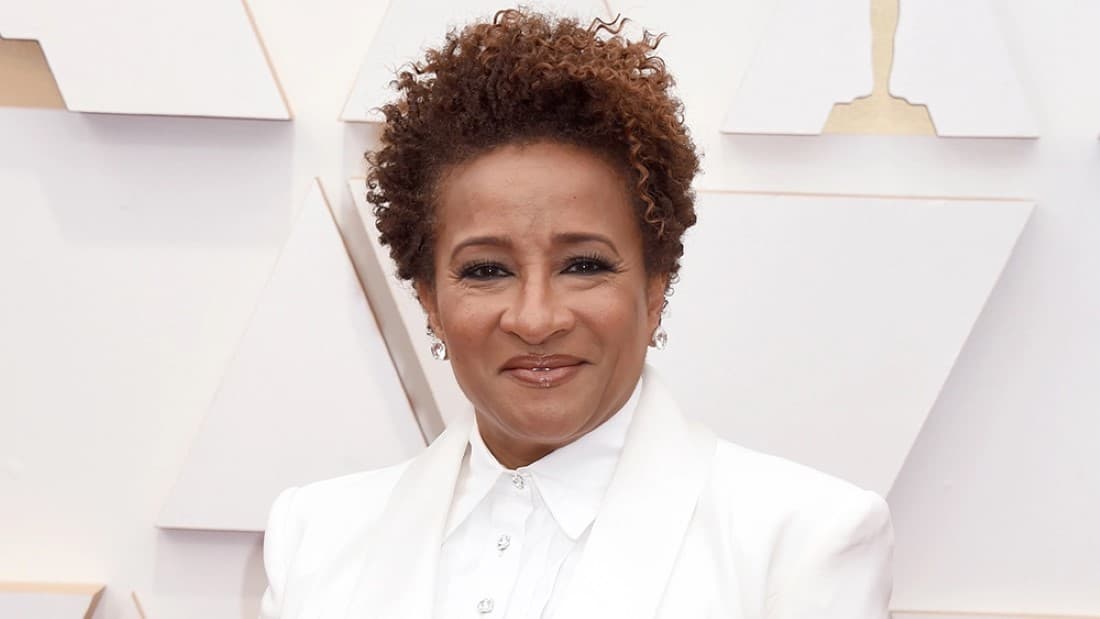 This stand-up comedian and actress first gained attention for her work as a writer on The Chris Rock Show; one which ended up winning her a Primetime Emmy Award in 1999.
While she was married to record producer Dave Hall from 1991 to 1998, she decided to come out as a lesbian at a same-sex marriage rally in Las Vegas regarding Proposition 8 in the November of 2008.
However, not many were aware of the fact that just a month earlier, Sykes had married her wife Alex Niedbalski, who is a French woman.
She can be seen in television shows and movies such as The New Adventures of Old Christine, Curb Your Enthusiasm, Rio, My Super Ex-Girlfriend, and the Ice Age franchise.
20. Lea DeLaria
Lea DeLaria, who is often called a pioneering lesbian entertainer, came out as an openly gay comic during the early 1980s.
A true-blue LGBTQ trailblazer, she also went on to become the first openly gay comic to appear on a late-night talk show by appearing on The Arsenio Hall Show in 1993.
If the aforementioned facts are not enough to make you believe just how honest and audacious she has been about her sexuality, the Orange Is the New Black actor was even recognized as the first comedian to host an all-gay stand-up comedy special.
While she began her career as a stand-up comic in 1982, she is known for her work on Broadway as well.
19. Kate McKinnon
Best known for her character work and celebrity impressions on Saturday Night Live, Kate McKinnon has confessed to being at least "98.5 percent lesbian".
The Spy Who Dumped Me and Bombshell actor admits that she has rarely been attracted to any man in her life.
McKinnon, who openly thanked Ellen DeGeneres for making it less scary for her to accept her sexual orientation, has been nominated for ten Primetime Emmy Awards, including one for Outstanding Original Music and Lyrics and nine for Outstanding Supporting Actress in a Comedy Series, respectively.
The celebrity does not believe in being active on social media since she feels that she might just end up misrepresenting her feelings.
18. Janelle Monáe
When singer and actress Janelle Monáe came out as pansexual, it lead to people getting indulged in thorough conversations about their respective sexual identities.
The queer black woman, who has received eight Grammy Award nominations, is proud to be living her truth today.
That said, she also has to be given due credit for bringing visibility to other people whose sexual orientations are often ignored for one reason or another.
Monáe kick-started her musical career in 2003 and made her motion pictures debut in the critically acclaimed biographical drama, Hidden Figures.
The celebrity has publicly admitted that she identifies with both bisexuality and pansexuality.
17. Amandla Stenberg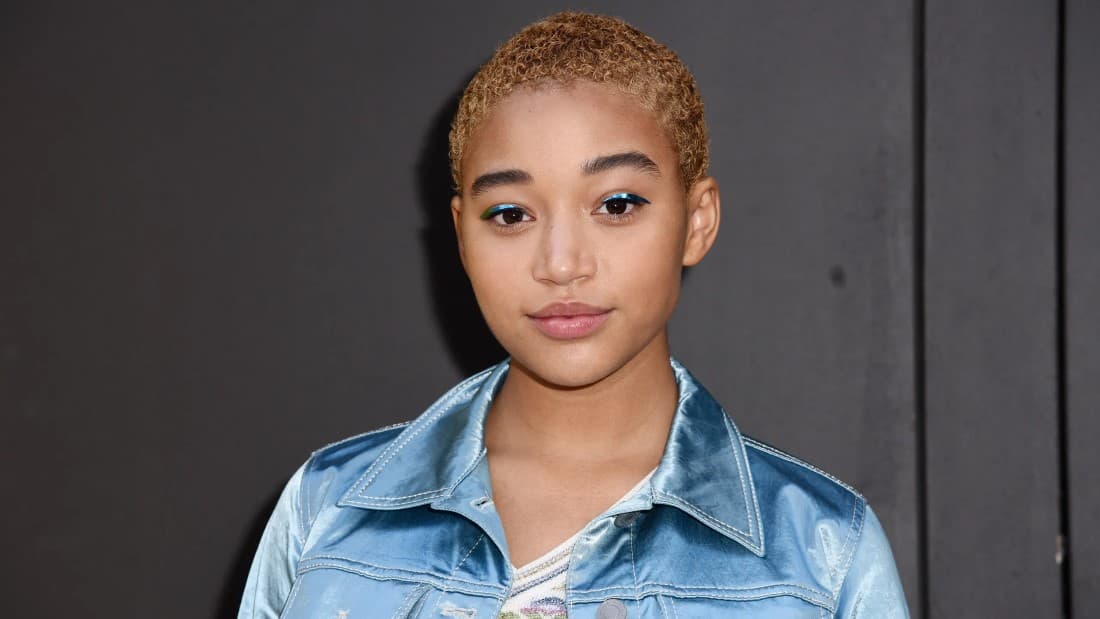 Included in Time's list of Most Influential Teens in both 2015 and 2016, Amandla Stenberg is certainly a star on the rise.
The actor, who had her breakthrough playing Rue in the film The Hunger Games, gained critical acclaim for her performances in motion pictures such as Everything, Everything and The Hate U Give.
Known for her outspoken personality and activism for LGBT youth, the Bodies Bodies Bodies actor has been a recipient of a Teen Choice Award and an NAACP Image Award, respectively.
Stenberg has been quite open about her sexuality and gender identity in interviews. Not only did she announce via Instagram that she's out and proud but she has also confessed to being gay in one of her interviews.
16. Rebel Wilson
The actress, comedian, writer, singer, and producer came out via Instagram with the most adorable caption about her partner, fashion designer Ramona Agra.
She made a name for herself by appearing in comedy features such as Bridesmaids, A Few Best Men, What to Expect When You're Expecting, Struck by Lightning, and Bachelorette; each of which made Variety name her as one of the "Top Ten Comics to Watch for in 2013".
For her portrayal of Fat Amy in the musical comedy Pitch Perfect film series, Wilson won the MTV Movie Award for Best Breakthrough Performance and a Teen Choice Award for Choice Movie Actress, respectively.
15. Lena Waithe
The multi-talented Lena Waithe has been out as a lesbian for a while now. The celebrity, who has let her orientation inspire some of her art, is the creator of shows such as The Chi, Boomerang, and Twenties.
Waithe not only gained fame for her character projection in the Netflix comedy-drama series Master of None but she also went on to become the first African-American woman to win the Primetime Emmy Award for Outstanding Writing for a Comedy Series in 2017.
Also an LGBTQ+ activist both on and offline, she was included in Time magazine's list of the 100 Most Influential People in 2018 and on Fast Company's Queer 50 list in 2021 and 2022, respectively.
14. Cynthia Nixon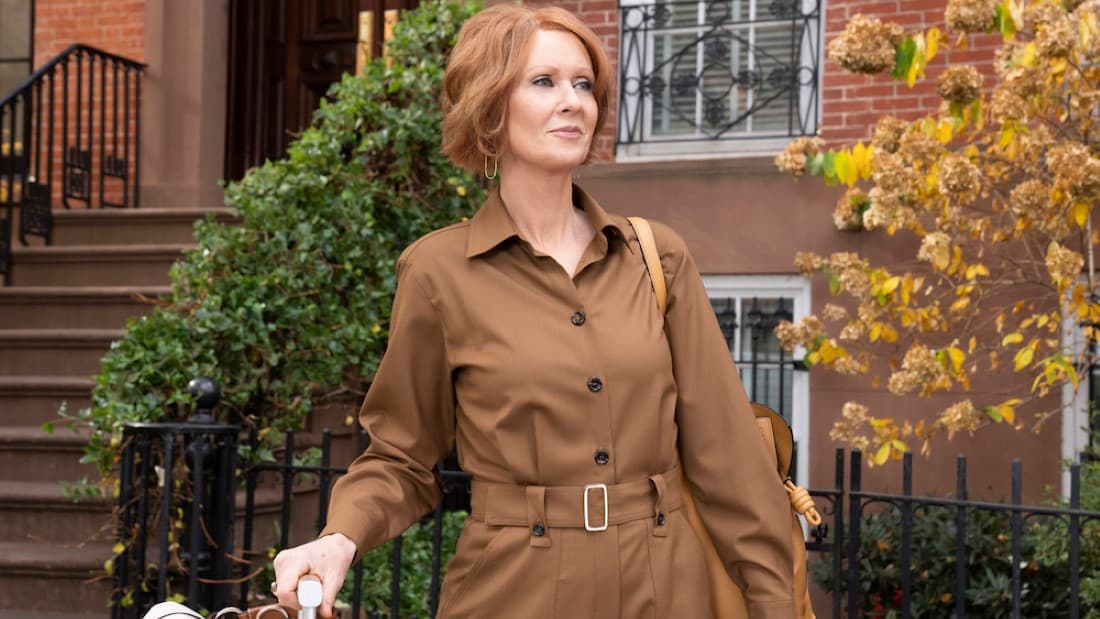 An actress, activist, and theater director, Cynthia Nixon's ticket to fame was her portrayal of Miranda Hobbes in the HBO series Sex and the City.
Nixon is a huge advocate for queer rights and can be seen at several gay rights rallies. In fact, she met her wife Christine Marioni, who she married in 2012, at one such rally itself.
Even though she has been in a lesbian relationship for quite some time now, she prefers to use the term queer.
This is because it is an umbrella term that can also define her former straight self. While she won the Primetime Emmy Award for Outstanding Supporting Actress in a Comedy Series in 2004 for Sex and the City, Nixon even grabbed the Tony Award for Best Actress in a Play in 2006.
13. Ashley Benson
This actress, model, and singer gained recognition after starring as Hanna Marin in the teen mystery-drama series Pretty Little Liars.
The actress has been known to make headlines while being in a relationship with fellow celebrities G-Eazy and supermodel Cara Delevingne.
While Benson insists that it's best not to be over-exposed, one can't deny the fact that her relationship with Delevingne freaked most people out; probably because they looked too good together!
A recipient of four Teen Choice Awards, she has participated in feature films such as Spring Breakers, Bring It On: In It to Win It, and Her Smell, to name a few.
12. Evan Rachel Wood
Actress Evan Rachel Wood is one of those celebrities who has had to address the often-devastating repercussions of the misconception surrounding bisexuality.
The actress has, in a way, become the voice of nearly half of all bisexual women who have contemplated suicide simply because of an identity crisis or stereotypes surrounding them.
A recipient of the Critics' Choice Television Award, Wood began acting in the 1990s and gained acclaim for her performance in motion pictures and television shows such as Thirteen, The Ides of March, The Wrestler, True Blood, and Mildred Pierce.
11. Lily Tomlin
Lily Tomlin is an actress, writer, singer, and producer, who started her career as a stand-up comedian. Even though she has been respectfully quiet about her sexuality, there is no denying that most people within the entertainment industry have been aware of her sexual orientation.
While she played her breakout role in the variety show Rowan & Martin's Laugh-In, she delivered one of the finest performances of her career in the Netflix series Grace and Frankie.
Her performance in the latter earned her nominations for four Primetime Emmy Awards, three Screen Actors Guild Awards, and a Golden Globe Award, respectively.
Tomlin made her film debut in Nashville and has been seen in flicks such as The Late Show, 9 to 5, I Heart Huckabees, and Grandma over the years.
10. Jane Lynch
Jane Lynch is an actress, comedian, and author, who also had to withstand hardships in life purely due to her sexual orientation.
While she never made a big coming out speech, she did go on to speak a lot about her sexuality on numerous occasions.
The actress has confessed that she was considered different from a very young age. In fact, she stated that, at times, people treated her as if she had a disease.
In her autobiography, titled Happy Accidents, Lynch has mentioned her battle with alcoholism and her subsequent success in battling this addiction.
The openly lesbian celebrity, who married Lara Embry in 2010, received a Primetime Emmy Award for her character play in the period comedy series The Marvelous Mrs. Maisel.
9. Samira Wiley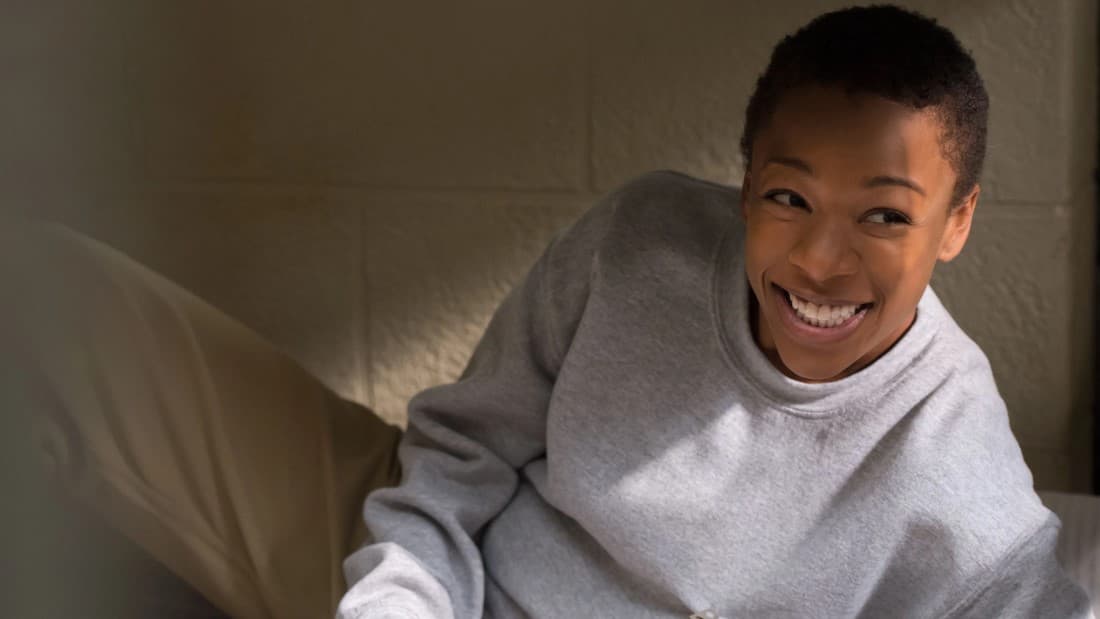 Best known for her starring role as Poussey Washington in the popular Netflix series Orange Is the New Black, Samira Wiley had a challenging journey of coming out as a lesbian.
Even though she refrains from speaking about her complex journey, she is vocal about the fact that she was outed by an Orange Is the New Black cast member in an interview before speaking on her sexuality publically.
Wiley has candidly gone on to confess that falling in love with the character Poussey helped her come to terms with her sexuality and, ultimately, fall in love with herself.
The actor has been happily married to her wife Lauren Morelli since 2017.
8. Holland Taylor
The Two and a Half Men actor is often referred to as a lesbian, but she told the LGBTQ&A podcast that she prefers using the term 'gay' to express herself.
For her performance in The Practice, she won the Primetime Emmy Award for Outstanding Supporting Actress in a Drama Series in 1999.
The actor, who has received a total of eight Primetime Emmy Award nominations, has also been seen making her presence felt in a host of motion pictures as well.
Talor recently achieved critical acclaim for her character projection of Ellen Kincaid in the Netflix miniseries Hollywood.
7. Cara Delevingne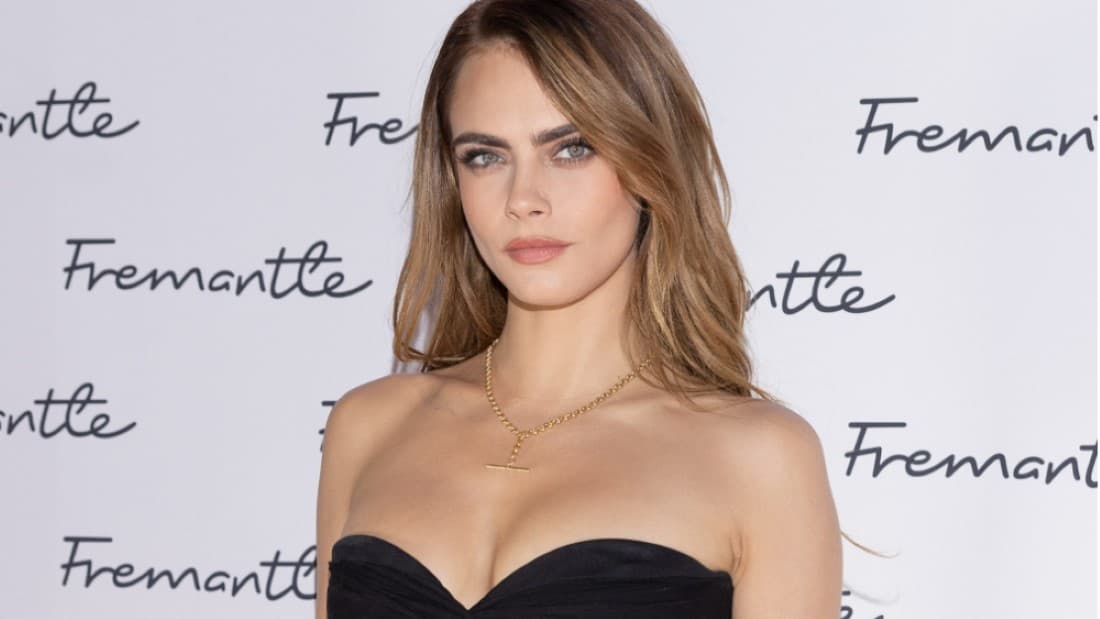 Actress and model, Cara Delevingne, had a hard time trying to make sense of her sexuality; so much so that she once contemplated ending her life.
The celebrity, who identifies as Pansexual, has gone on record to confess that she was homophobic in her youth and never thought that she'd have a lesbian lover as an adult.
However, the Paper Towns star, who won Model of the Year at the British Fashion Awards in 2012 and 2014, now believes that she will always remain pansexual.
The self-described animal lover is known to have dated other female celebrities such as St. Vincent, Ashley Benson, and Michelle Rodriguez.
6. Michelle Rodriguez
Most famous for starring in the Fast and Furious franchise of smash-hit movies, Michelle Rodriguez has gone on record to confirm that she swings both ways.
Even though the actress has always made it clear that her sexuality was her own concern, one can't deny the fact that people have been a bit too interested in her relationship with British supermodel Cara Delevigne.
The tough screen performer bagged the Independent Spirit Award and Gotham Award for Best Debut Performance for her character projection of a troubled boxer in the independent sports drama film, Girlfight.
Rodriguez has also headlined the exploitation titles Machete and Machete Kills.
5. Sarah Paulson
One of the most popular lesbian celebrities working anywhere in the world today, Sarah Paulson is madly in love with her partner Holland Taylor.
The Ratched and American Horror Story actor received her first Golden Globe Award nomination for her performance in the comedy-drama series Studio 60 on the Sunset Strip.
The supremely talented performer has been seen in critically acclaimed movies such as Bird Box, Mud, 12 Years a Slave, and Run, to mention a few.
Her remarkable character play in American Horror Story fetched her five Primetime Emmy Award nominations and won her two Critics' Choice Television Awards, respectively.
4. Elliot Page
Even before Elliot Page came out as transgender, he had come out as lesbian during a speech at a conference for gay teens a few years ago.
Like most celebrities on our list, even he suffered for years due to the fear of coming out. The first openly trans man to appear on the cover of Time, he first rose to recognition for his role in the television franchise Pit Pony, for which he was nominated for a well-deserved Young Artist Award.
The actor earned accolades for delivering promising performances in features such as Juno, Hard Candy, and Tallulah. Page was nominated for two Primetime Emmy Awards for hosting the documentary series Gaycation.
3. Ellen DeGeneres
More than any other individual on our list, the very brave Ellen DeGeneres continues to be the face of LGBT America.
For nearly two decades, the lesbian host and her amazingly popular The Ellen DeGeneres Show have beamed into homes across the United States of America.
DeGeneres was already a well-regarded comedian and star of her eponymous sitcom when she decided to proudly come out as a lesbian on The Oprah Winfrey Show in 1997.
Arguably the most successful television host in the world today, she has been a recipient of 33 Daytime Emmy Awards.
For her work and charitable efforts, she received the Presidential Medal of Freedom in 2016.
2. Kristen Stewart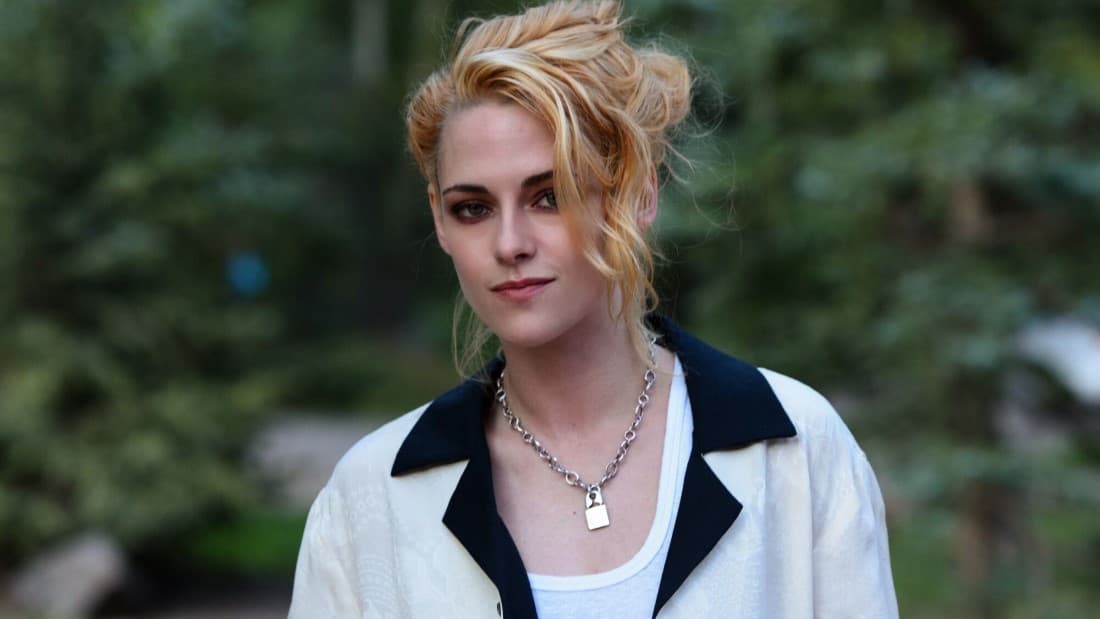 Popular film star Kristen Stewart, who now identifies as queer, has dated several celebrities in Hollywood. However, even the Twilight actor has opened up about the "pressure" to come out in the recent past.
She was the world's highest-paid actress in 2012. A recipient of the British Academy Film Award and a César Award, she has always been private about her relationships.
Even though she achieved global stardom for her role as Bella Swan in The Twilight Saga film series, Stewart can be seen in critically acclaimed motion pictures such as Happiest Season, Panic Room, Still Alice, and Spencer as well.
1. Jodie Foster
Actress and filmmaker Jodie Foster has been a prominent film personality for a good few decades now. The Oscar-winning actress decided to come out as gay publicly in a witty and, yet, opaque speech delivered at the Golden Globe Awards in 2013.
Named the most beautiful woman in the world in 1992 by People magazine, she shot to fame by participating in feature films such as Taxi Driver, Freaky Friday, and The Accused.
However, it was after the theatrical release of The Silence of the Lambs that she tasted superstardom in the true sense of the word.
The superstar continued to feature in commercially successful ventures throughout the 1990s and early 2000s.