»
Top 100 Best Horse Movies To Watch In 2023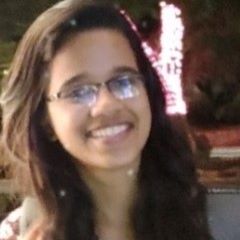 Divya-Updated June 8, 2023
---
Horses are one of the most sought-after heroes when animal movies are concerned. And to be honest, they really do make the other animals run for their money.
The majestic creatures have been soaring into human hearts since the very advent of cinema.
From Black beauties to sports dramas, they've been holding a tight connection to human hearts and souls.
Though when it comes to fictionalizing real-life stories there can be slight inaccuracies, leaving all that aside they remain among the top-class productions when animal-centric movies are concerned.
It neighs and never nay!! Here are ENTOIN's top 100 horse movies.
100. The Littlest Outlaw (1956)
The family movie by Walt Disney is set mostly in Mexico without many major stars in the cast but still became a movie to be remembered.
Little Pablito is the stepson of a cruel horse trainer. When a Mexican general orders his horse under his stepfather's care to be put down because it cannot jump, Pablito knows it is because of his stepfather's cruel methods.
Pablito runs away with the horse and becomes a fugitive. The movie is the tale of a boy and his horse wandering around in the hope of some peace while he meets some very interesting characters.
99. A Sunday Horse (2016)
A Sunday Horse is an inspiring drama film based on a true story. It follows the journey of Debi Connor, a determined and talented young equestrian, as she overcomes adversity to achieve her dreams of becoming a champion show jumper.
With the support of her mentor, Debi must navigate the challenges of a difficult horse, sceptical trainers, and her own self-doubt.
Filled with heartfelt moments and breathtaking equestrian sequences, this film celebrates the power of perseverance, the bond between humans and horses, and the triumph of the human spirit in the face of obstacles.
98. A Horse Story (2016)
A Horse Story is a heartwarming family film that follows the adventures of a young girl named Monica and her newfound friendship with a magnificent wild stallion. Set against the backdrop of picturesque countryside, the film explores themes of love, friendship, and the transformative power of trust.
As Monica forms a deep bond with the horse, they embark on a remarkable journey together, overcoming obstacles and inspiring those around them.
With stunning cinematography and a touching storyline, A Horse Story is a tale that captures the beauty of the human-animal connection and the magic of following your dreams.
97. Straight from the Heart (2003)
Andrew McCarthy in the western flick was another kind of entertainment than his usual kind.
The movie talks about Jordan Donovan a photographer from New York disappointed with her five-year steady relationship that went astray, she is set up with Tyler ross, a Wyoming rancher.
As she flies down to Wyoming they both have their reasons to be hostile to each other.
But when mutual respect grows out of their common love for animals, something good will eventually happen.
96. My Pal Trigger (1946)
The American Western musical film is the story of how Roy tries to prove to the world his innocence.
Roy Rogers wants to breed his horse with Gabby Kendricks's horse but Gabby doesn't agree.
When Gabby's horse is somehow killed Roy is the prime suspect. And the rest is a journey of how Roy tries to prove his innocence and make amends with the offspring that accidentally happened.
The movie was also among the last of Jack Holts's characters and he did a great job as the villain.
95. Simpatico (1999)
Vinnie, Carter, and Rosie are horse race scammers who won big money by blackmailing an official who uncovered the scheme.
Twenty years later while two of them are successful racers and are about to sell their prized stallion Simpatico, Vinnie is a drunk in Pomona.
And they realize their blackmailing saga is not over yet. The tale of betrayal and greed drags itself to its doomed ending.
The movie at the onset received very harsh criticism but on the scale is an average movie that you can watch.
94. Natalie's Rose (1998)
It is a shock for Natalie when she loses her mother to cancer on Valentine's Day.
She's given a white rose by her mother as an answer to all her questions and all she needs to hear.
When she visits her mother's sister on a ranch, she meets a white horse. As always said that the world has answers to all your questions so does Natalie find them?
A loving story of a mother and daughter and the bond that lives beyond death.
93. Blue Fire Lady (1977)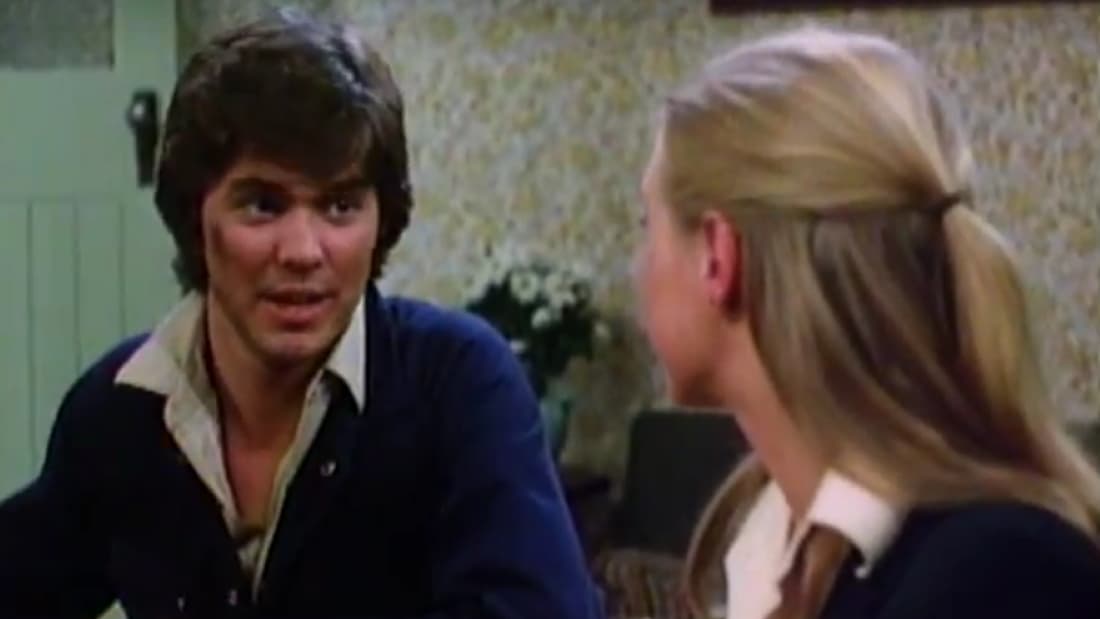 Jenny Grey aspires to be a competitive show rider, but her dad disagrees. The reason behind her dad's resentment is losing Jenny's mother to the sport a few years before.
When Jenny is sent to Melbourne for studies, she gets herself a job at the Caulfield racetrack.
As Jenny gets accustomed to her new job and life, one day she meets a foal she had helped deliver sometime back.
As the horse named Blue Fire Lady and Jenny become close things start to look good.
When the horse's first race is a disaster, the horse's owners aren't pleased. It all comes to the family finally realizing themselves individually leaving aside all their insecurities.
92. The Littlest Horse Thieves (1977)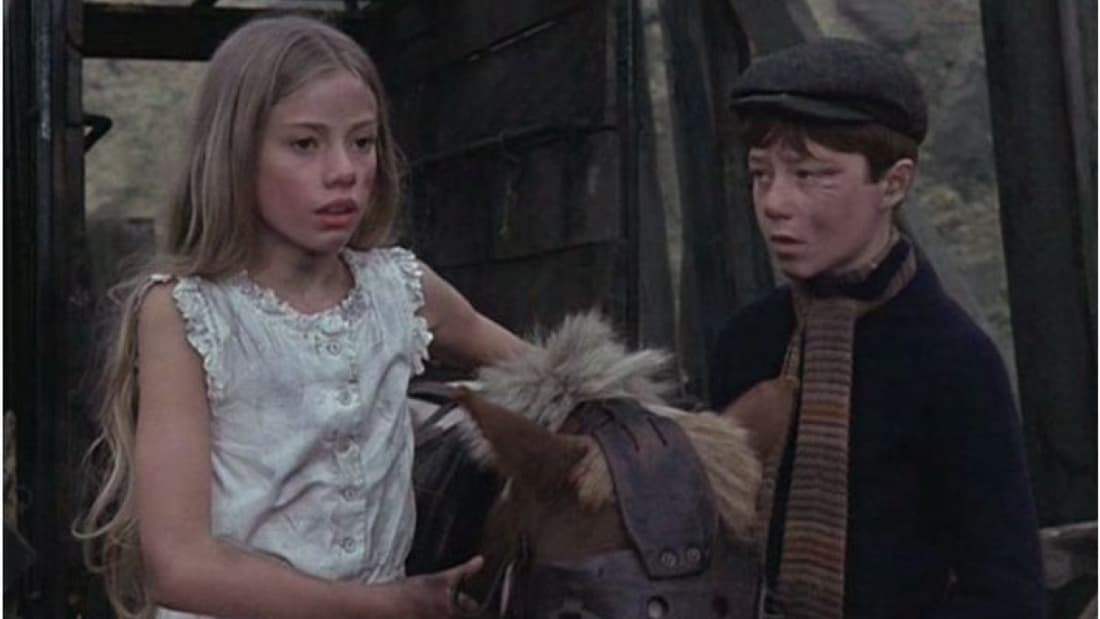 The movie portrays the final screen role of Alastair Sim. In the coal mines, ponies are used to carry material.
When profit angles are considered, the manager is charged with bringing automatic conveyor machines to replace the animals.
And for the faithful ponies, they are meant to be slaughtered. When three little children decide to break them out, it is not as easy as we say.
And for one beloved horse, fate is not as hopeful as we thought it to be.
Andrew Harrison, Chloe Franks, and Benjie Bolgar did an expected performance from the child actors.
91. The Last Unicorn (1982)
The last unicorn on the face of the earth is on a quest to save the rest of her kind.
She is told by two hunters and a butterfly that the red bull has herded all of her kind to the ends of the earth and great destruction is about to happen.
The witch Mommy Fortuna captures the unicorn but an amateur magician helps her to escape where she also befriends Molly Grue.
As they set on a journey the unicorn even has to be turned into a lady to eventually set every one of her kind free.
With the rock ballads and animation, the last unicorn is a delight to watch.
90. The Great Dan Patch (1949)
Dan Patch was a pacing horse so good at his sport that other horses refrained from competing with him and he had to race against time most of the time.
Dan Palmer made a living by breeding horses. But when his unfortunate death comes along while he owns a brilliant horse, his chemist son David Palmer decides to come back home against the wishes of his wife bringing back his love for horses.
With two women in love with him and a life that he has to build from scratch again.
The Great Dan Patch is also the story of the horse as well as the people surrounding it.
89. The Electric Horseman (1979)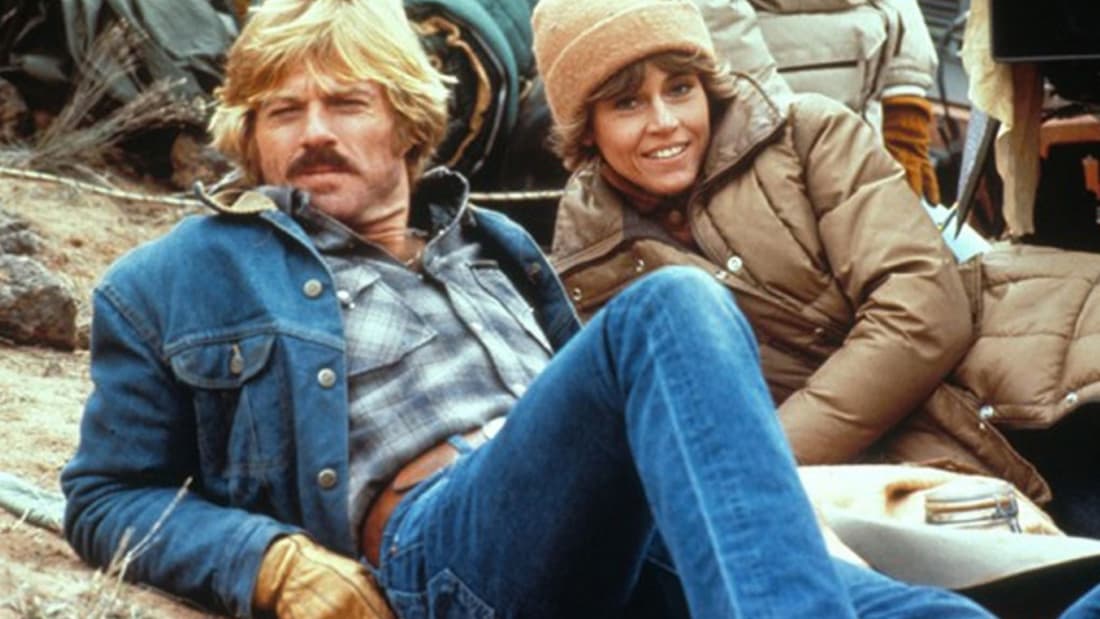 Robert Redford and Jane Fonda are back with a movie that no animal lover can resist.
Robert plays a former rodeo champion who gets sold into the conglomerate world as the show pony for a cereal brand.
As he is about to make an appearance in Las Vegas he realizes that the horse is drugged and injured and decides to run away with it to set it free.
Jane Fonda plays a news reporter who wants to be the first to let the story out to the public so she follows them.
The songs by willie Nelson and the cinematography also complement the movie highly that making it a visual treat.
88. Misty (1961)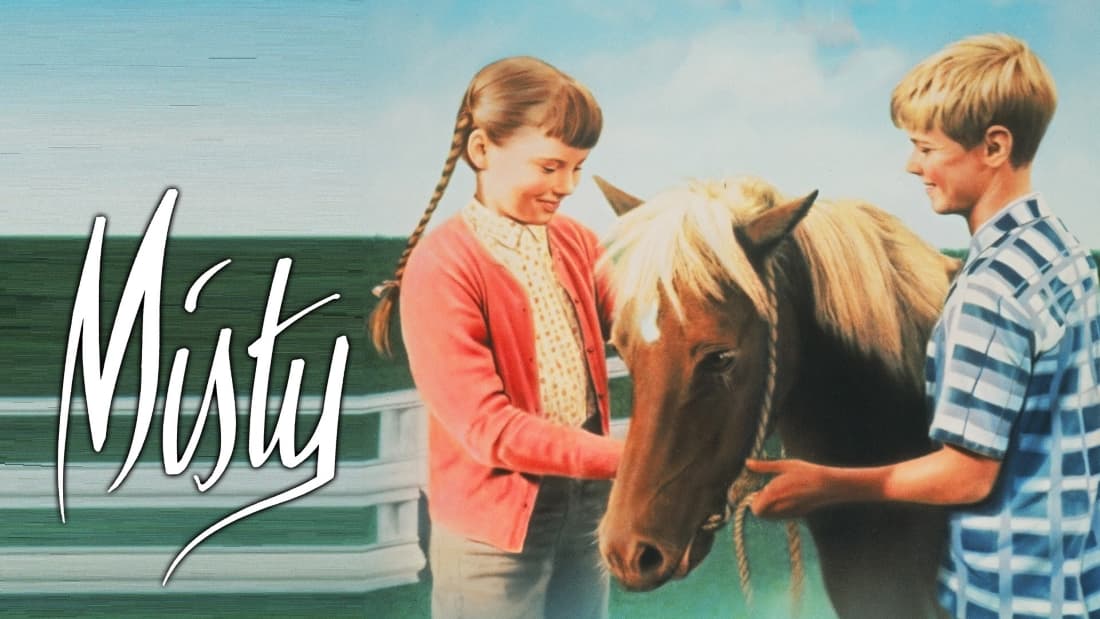 The American CinemaScope children's film centers around an auction where the Chincoteague fire department auctions wild ponies of Assateague Island to keep it under control.
As the children raise enough money to buy Phantom, little did they know that Phantom has kept another surprise for them as Misty, a foal.
The beautiful movie is an ideal selection for children at home. As it surpasses the criteria of being both educative and entertainment-filled.
87. Lost Stallions: Journey Home (2008)
Teen Jake and his mother move to Harmony ranch after the death of his father as it is the place where families go to come to terms with their troubles.
There Jake meets Troubadour, a young distressed stallion who manages to run away. As Jake is told about the heavens pathway, a place where distressed souls go.
Jake and his friends take it as their mission to find the horse. From a small studio with a very tiny budget, it is definitely a good attempt worth watching.
86. Into the West (1992)
When their grandfather gives Tito and Ossie a horse, they keep the horse in their apartment in Dublin.
But when the horse is stolen from them, they set out on an adventure trip to find and rescue it.
All the while the cops, crooks, and their families are in search of the boys and the horse.
In between the difficulties, there is character growth, building strength, and facing difficulties which in reality is how family works.
85. Justin Morgan Had a Horse (1972)
The 1972 Disney movie is about the Morgan breed of horses, the first of the kind of horses that were bred in the United States that was named after its owner.
Justin Morgan and Martha Day lived happily until she died while giving birth to the youngest.
The Morgan horse stayed with them for almost three years and then lived until 32 as a breeder.
84. Breaking Free (1995)
The troubled cynical teen Rick believes that he has just found out the easiest way out of the correctional facility but he is wrong.
As he is assigned to an institute for the blind where he meets Lindsay Kurtz a former gymnast now blind due to an accident. and there is an instant connection that Rick didn't expect to happen.
As rick forms a bond that is unbelievable, he also helps people which he never considered possible by himself.
And yes there is a difference between the visually impaired and the blind.
83. Born to the Saddle (1953)
The movie begins with a young man reaching a strange town in search of his uncle but ends up being in the middle of a shootout.
When he accidentally saves a gambler's life, he takes the young boy in. as the boy's father, and the gambler used to train wild stallions.
He is asked to train a new colt. But what the boy doesn't realize is that he is being played and the man is not what he thinks he is.
There are some major plans that he might play into. It's a great movie with some very interesting characters worth watching.
82. Boots Malone (1952)
The film noir drama film is the story of Boots Malone who is a jockey's agent.
The big-time agent loses everything he had when he loses his star jockey. But when a rich runaway kid joins him at his stables the tables might have turned just the right amount.
The kid Tommy wants to learn the business and Boots might reluctantly agree. As though everything started on a very formal note, the relationship grows stronger over time.
Highly recommended.
81. Big Spender (2003)
Orphaned Eddie Burton is not as bad as his history book reads. He also has a son under the care of his mother.
When he hears about a horse farm where the convicts are sent for work he also wants to go there.
The farm is a retirement farm for racehorses there he befriends the newly arrived Big spender and saves it from euthanization by using something from the past.
There begins some really good relationships and a really worth-watching story.
80. In Pursuit of Honor (1995)
The film opens at the historical Bonus March which is where the veterans protest the redemption of their bonus checks.
First Sergeant or "Top" John Libbey and three fellow mates refuse to draw their swords to control the protest and hence are transferred to a remote post in Texas.
Most men there are due to insubordination. When a decision is made to mechanize the army, the horses in the post are to be destroyed.
But some of the men can't do it and decide to run the rest of the herd to Canada against all odds and the trouble they will be in at home.
While no claims to this being a monumental film are claimed but we believe it's a movie worth watching.
79. Legend (1985)
The epic dark fantasy adventure film centers around the Lord of Darkness's intention to cover the world with eternal light and a pure being's battle against it.
There is a war between good and evil in the mythical forest filled with fairies, goblins, unicorns, and mortals.
The dark lord orders all the unicorns to be killed and their horns brought to set the world in eternal light.
The Tom Cruise starrer is a visually appealing, good fantasy, and decent story.
78. King of the Cowboys, Roy Rogers (1943)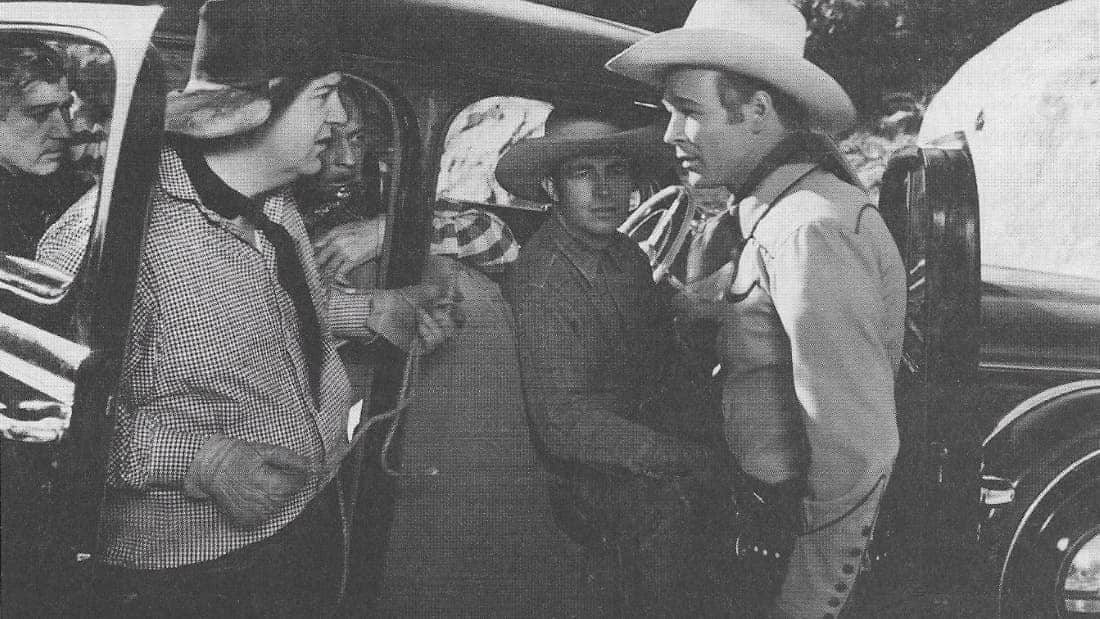 The Governor of Texas secretly summons Roy Rogers to track a sabotage group and it is no new mission for Roy.
Roy infiltrates a traveling group that is going around with some bad intentions. When Roy finds the bad guys, the people involved are not just outsiders.
Peggy Moran does a great job as the heroine. Smiley remains one loyal and really good backup plan to have along on dangerous missions.
77. Let It Ride (1989)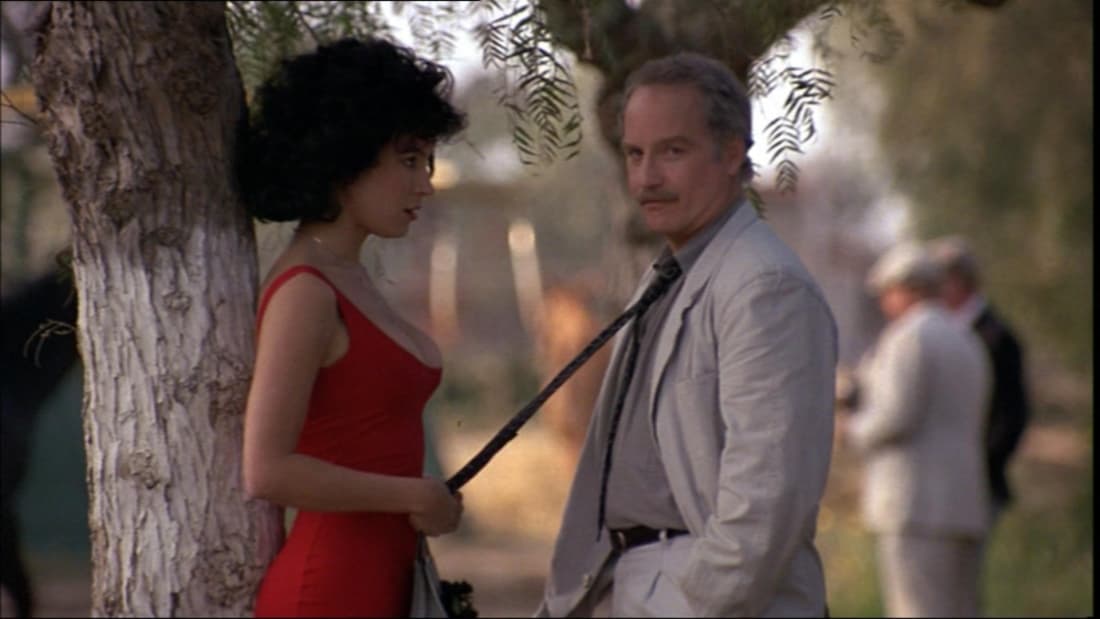 That's a lucky streak no one can even dream of having. Looney the cab driver has a secret microphone in his taxi which he uses to record the passenger's conversations.
Jay Trotter his friend is a habitual gambler. When the particular passengers were saying about a horse race and the expected winner though Jay had promised his wife not to gamble anymore, they decide to run a final lap.
And as he lets it ride! It is his lucky day as one after the other all his bets and intuitions work.
The funny, uplifting little movie is something for lazy afternoons. The main and the supporting all have done well to make this entertainer work.
76. White Mane (1953)
The short film directed by French filmmaker Albert Lamorisse is based on a book by the same name.
Set on a gorgeous outlook, of all the better things the movie is we can assure you that it is a treat to watch.
White Mane is a familiar story but there is that warmth to the movie that keeps you in the loop till it ends.
When the curiosity of childhood meets the needs of a lone gorgeous animal, the bond is not for any stranger to break.
In the marshes lives the herds of wild horses, occasionally threatened by ranchers. When their leader, the white-haired stallion named white mane is captured and then escapes.
The riff that follows aligns with the path of a little boy and a white mane.
The story effortlessly builds the relationship between the boy and the horse which makes it sweeter to watch.
The score of the movie is also done really well.
75. Run Wild, Run Free (1969)
The British drama film belongs among the great nature love subgenre movies that came out in the '60s.
Philip Ransome is psychosomatically mute. His family lives by the moors in Devon. When Philip sights a pony in the moor and decides to tame it, there are few people around who want to help him.
Retired Colonel John Mills and the neighboring farm girl Fiona Fullerton helps him. And maybe it is that support from someone to look up to that will make the most difference in the boy's life.
The world might become more beautiful once you see it from the other person's eyes.
It's a must-watch for children and for adults who fail to understand them.
74. Primo Baby (1990)
If you are a horse lover then this is one of the perfect movies for you and if you are not one then this is the perfect movie to start being one.
Paschal Draney is a juvenile delinquent when taken in by a rich ranch owner she connects with a horse in his possession.
With Duncan Regehr's son in a wheelchair as her ally, she becomes an important part of Primo's baby's life when she saves it from the slaughterhouse.
Don't go with so big expectations but the movie is just enough to make you comfortable and entertained.
73. Pit Pony (1997)
Ten-year-old willy is the son of a coal miner. When his father is deeply injured Willy has to take up the responsibility.
In the harsh conditions of the Nova Scotia coal mines, willy finds a friend among one of the ponies employed at the mines.
The hard survival story however in the end will make you shed a few tears.
72. The Princess Stallion (1997)
Fifteen-year-old Sarah Stewart due to the unfortunate death of her mother is forced to relocate to the Scottish moors from California.
At the place, she meets a strange hermit Fergus who lives in the highlands saving the animals.
When Sarah starts meeting a beautiful white horse, she believes it is her destiny to save the animal which in turn is related to herself as well.
Ariana Richards gives a very convincing performance as Sarah and makes it all very believable.
71. Riding High (1950)
The black and white musical race track film was the remake of Broadway Bill finally with a man in love with horses.
Bing Crosby plays the young Yale graduate who has no intention to marry or take part in the family business but to follow his heart in horse racing.
With no support from his family and only from his partners they struggle to enter their horse in a race.
But somehow things turn out right at a huge expense. We are only giving away that there is a Broadway Bill that bing raises.
70. Ruffian (2007)
The 2007 television film narrates the story of U.S. Racing Hall of Fame Champion Thoroughbred filly Ruffian who was undefeated until her untimely death.
The 1970s were the height of the battle of the sexes. Ruffian had all the right things against Kentucky Derby winner, Foolish Pleasure.
But what went wrong was fate. The movie beautifully captures the legend that made history and makes the audience fall in love with it.
But the tragic ending is something that no one wanted to happen. Ruffian was special for all her glory and was the first horse to be buried at the infield in Belmont Park.
69. Shergar (1999)
The movie is based on a true story. When a horse was kidnapped by the IRA, a boy gives it all he has to save it.
Shergar is a prized possession as a racehorse. The horse is kidnapped and is kept on a farm for a ransom of five million pounds.
When the government fails to oblige to their conditions they decide to behead the horse and send it to a newspaper agency.
But a little hero is residing within the group. An orphan with so much love for animals decides to ride the horse to its freedom where no one will hurt it.
Will he succeed against a major terrorist group chasing him with nothing but his willpower as his weapon?
Well, watch the movie to know more.
68. Archer's Adventure (1985)
The Australian television drama is loosely based true story of Archer, the first horse to win the prestigious Melbourne Cup.
The 17-year-old strapper Dave Power had worked against all odds to make sure he gets a chance at life.
The Melbourne cup is one of Australia's greatest sports events and that remains the major plotline of the movie.
67. Run, Appaloosa, Run (1966)
"greatest horse a man could ever ride" is something you will remember even after the movie ends.
The Disney live-action featurette tells the story of Mary and the foal she rescued. The movie is as much about the breed, the Indians, and the gender for a female to be entered.
Appaloosa horse had a very difficult journey from birth. But when Mary rescued him things were starting to look good until she had to sell him.
But eventually, she buys him back and enters Hell's mountain relay. And then Appaloosa runs for it.
The movie is a great entertaining experience and a must-watch though it might be hard finding a copy now.
66. All the Pretty Horses (2000)
Based on the novel of the same name by Cormac McCarthy, the film directed by Billy Bob Thornton tells the story of a cowboy and his friend who travels to Mexico in search of work.
After the death of his maternal grandfather, John Grady Cole is forced to find a source of living for himself.
As he convinces his friends to join him, they get employed at the ranch of Don Hector de la Rocha, whose daughter John takes a liking.
As the boys get in more trouble, even law and order seem to be against them at first.
Penelope Cruz as his love interest and her family is shown rather nicely. The movie is a powerful presentation with some really good sequences including the horses.
65. Smoky (1966)
The movie is an emotional rollercoaster ride for the ones involved. A cowboy finds a Wildhorse and tames him and they eventually become inseparable.
But when his rogue brother tries to sell off the horse, tension rises that kills the brother and the horse runs away.
The cowboy never finds the horse again and joins the army. when he returns from the army he makes it his mission to find his long-lost beloved and on the way he meets someone who is also going to be an integral part of his lifelong journey.
64. The Black Stallion Returns (1983)
The sequel to the Black Stallion movie remains among the best in the category. Having won the championship race, the kid's Arabian black stallion is now taken by a sheik named "Ishak" who claims that the horse belongs to him and wants to take it back to Morocco where it truly belongs.
Alec starts his journey to find the Black and retrieve him. He faces numerous hurdles, and finally impresses Ishak to allow him to take back the Stallion.
63. The Colt (2005)
The movie is based on a short story by Nobel Prize winner Mikhail Sholokhov. The movie shows the very less portrayed part of wars, that the humans involved in wars also have a humane side.
It is 1864, an American civil war troop is struggling to survive. When one of the members Jim finds that his mare has given birth to a colt, he is ordered to kill it because it will in turn be a burden for them.
But Jim refuses and the colt begins to be a major part of their survival story.
Merriman does a great job portraying the dilemma faced by the young far from home and trying hard to keep his colt alive.
This is the good part of the story that history books fail to say.
62. The Horse with the Flying Tail (1960)
The Walt Disney documentary won the Best Documentary award at the 33rd Academy Awards. The movie traces the journey of the Palomino horse, Nautical which was ridden by the US Equestrian Team.
The story behind the title is that Nautical being an excellent jumper when he cleared a jump would raise his tail high which meant that the mission was a success.
The action became so evident that spectators started judging by the signal rather than waiting for the official confirmation.
The former Olympic rider Hugh Wiley does a great job with Nautical. The movie is a must-watch for kids as well as adults.
61. The Long Shot (2004)
The long-shot puts forth a very simple premise for a family that doesn't disappoint. The family of three including Annie Garrett, husband, and daughter have moved from Colorado to a ranch in northern California since Ross was offered a job.
Days into the new place, Ross fails to land a job and abandons them. Annie gets a job at a stud farm owned by Mary Lou O'Brien and from there it's the story of a woman who fought against all odds.
When she is about to enter a competition and her horse is blind, what can she do more?
60. The Red Fury (1984)
A young Indian boy falls off the train and ends up in the care of a drunkard.
Jordan had lost his family long back and was a miserable bitter person to the whole town.
The whole town shows their dislike to the boy but when something happens Jordan takes a liking to the boy and decides to teach him the basics of survival at the ranch.
And for what happens to red fury, and the sacrifice that will make you sad.
Watch this beautiful movie. It's all about the relationships being built as the movie progresses.
59. The Red Pony (1949)
John Steinback adapted his book for the movie. The story centers around the innocence of children.
Tom Tiflin receives a pony as a gift from his father. He trains it well and asks stable boy Billy buck to help him.
But when a trick goes wrong and results in the death of the pony. The children are left bewildered especially Billy who decides to kill a pregnant mare so that the foal can be given to Tom.
With everything eventually falling into the right places, it doesn't get that bad.
58. The Rogue Stallion (1990)
John Peterson worked in a racetrack in Sydney and always dreamed of moving to his ancestral home in New Zealand.
But unfortunately, only his family makes it due to John's untimely death. Anna his daughter loves horses.
When the family arrives, however, they are treated coldly by many in town. As Anna is fascinated by a stallion that is roaming the ground, it is also being hunted by a rancher Garret.
Will Anna be able to save the stallion?
57. The Rocking Horse Winner (1949)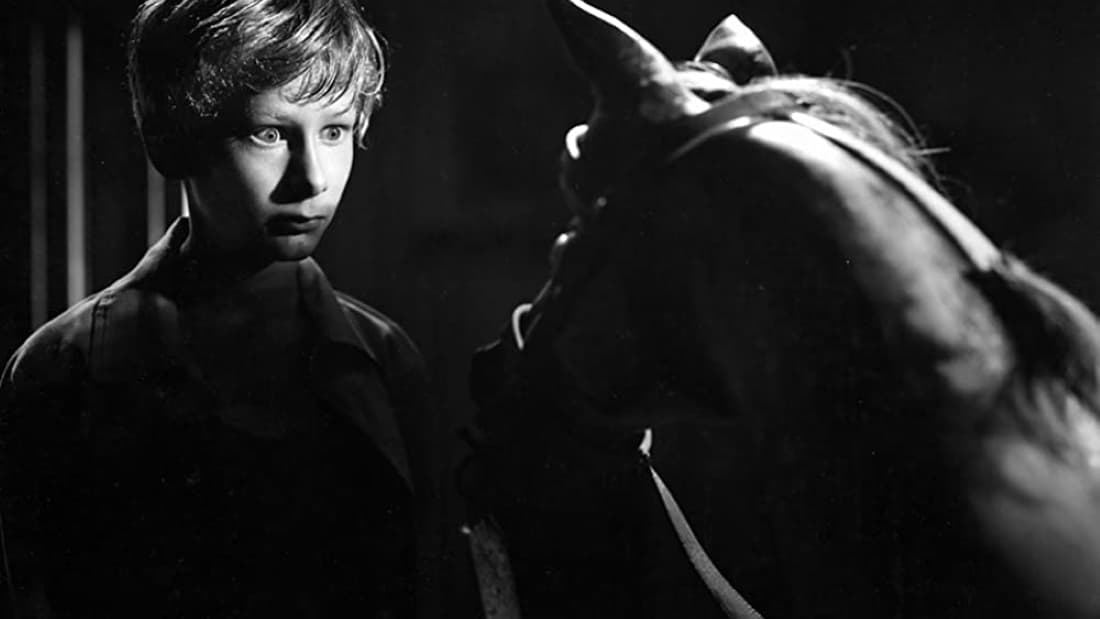 The adaptation of the DH Lawrence short story is not for all. Grahams are an upper-middle-class family constantly struggling in money matters as Hester keeps on spending far more than what they can afford.
And then there is the son who can predict winning races by taking part in them with his magic rocking horse.
The boy's desire to keep the family out of debt eventually makes him pay a very large sum, not in cash.
The unusual story has a very unusual take to grow on its viewers.
56. Thicker Than Water (2005)
Melissa Gilbert thought she had a normal life like everybody else until her father's death when she realizes his past that she was not aware of.
The high-powered Los Angeles attorney is surprised when she realizes that her father was married to a rodeo before her mother which she was put in the dark about.
But when she goes in search of the woman all she finds is a gravestone and a half-sister Lindsay Wagner.
Fighting off her battles Lindsay is protecting some wild horses in her ranch with a lot of obstacles.
And there is no better time for a lawyer half-sister to show up. And for Melissa, there is a chance she might also find love here.
55. Young Black Stallion (2003)
Young Arabian girl Neera gets separated from her father when robbers attack them in the desert.
But a young black Arabian colt comes to her rescue and takes her safely to her grandfather's home and the stallion disappears.
While no one believes her story, neera is determined to make sure that her grandfather's fame and money are restored.
She eventually finds Shetan and trains him. The movie made a certain level of discussion when they used a mare or filly for most of the filming and called it a stallion.
But in total was a good movie.
54. Winky's Horse (2005)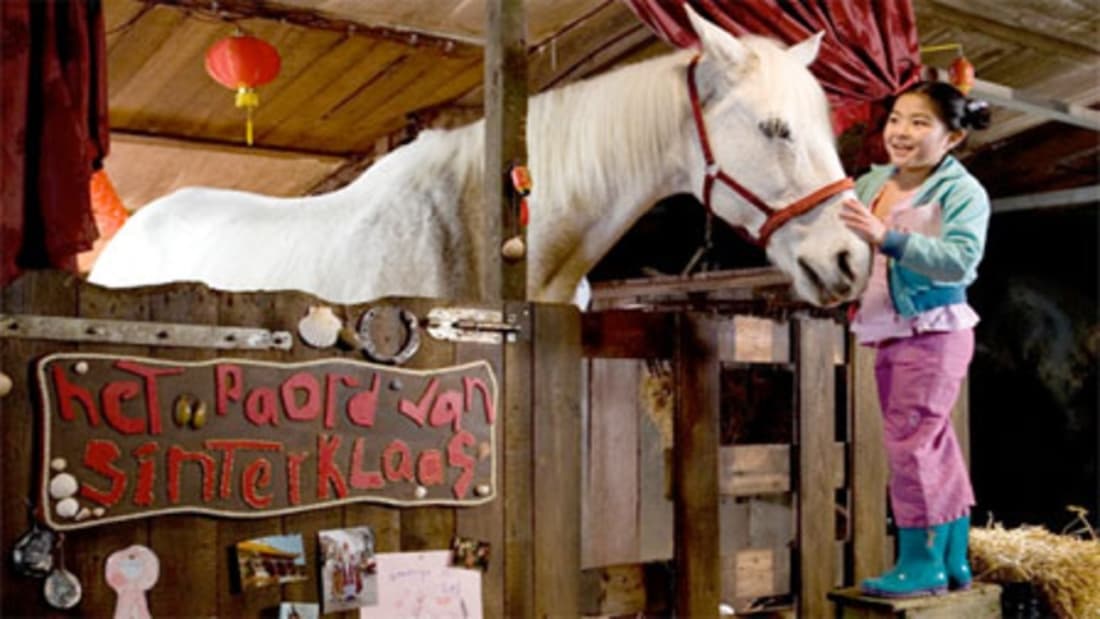 Little Winky is going through a cultural trauma when her parents move her from China to the Netherlands.
As Winky explores the town on her little bicycle she meets a small horse she immediately takes to.
The people who own the horse however let her be close to it as well.
But when the devastating news comes that the horse dies, winky is determined to find a new horse.
Winky knows that St Nicholas is about to come to town and wants him to get her a new horse.
And for what happens then watch the movie. Winky Wong will immediately make you fall in love with her and you won't regret the decision of wanting to watch this beautiful movie.
The cultural blending is also beautifully handled.
53. Tonka (1958)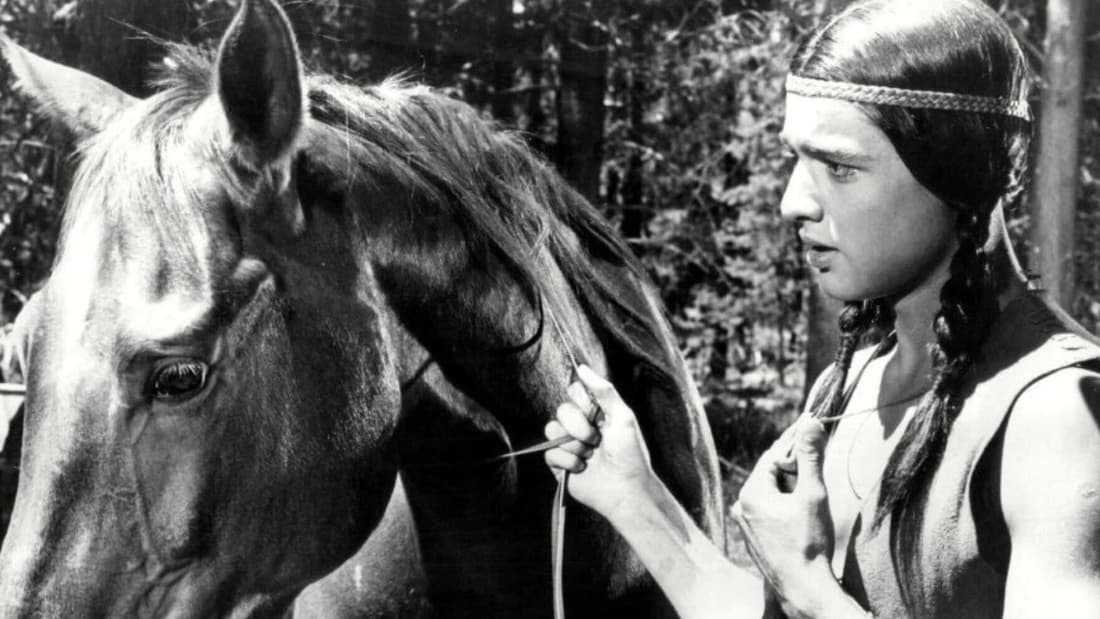 Based on the book Comanche: Story of America's Most Heroic Horse by David Appel, the movie revolves around the story of Indian and US Cavalry owners of the titular horse.
Young Sioux named White Bull captures a beautiful brown stallion and names him Tonka but when his warrior cousin claims the horse because of seniority, White bull sets the horse free.
And then the horse gets captured and sold to the cavalry where he becomes the property of a captain.
The battle of little bighorn follows the story. the coming-of-age story told from an American Indian point of view is considered one of Disney Studios' best films of the Fifties.
52. Touching Wild Horses (2002)
After a very tragic accident that took his family, twelve-year-old Mark is sent to live with his aunt Fiona on Sable Island, a world-renowned wild horse preserve.
The island is strange for its very reasons. The horses are not meant to be touched and the same goes for the aunt.
Now when a mistake happens with a colt, the differences have to be worked out mutually.
Together every element contributes to the success of the movie. As the aunt and nephew finally find a mutual chord to connect on, there isn't a better story to watch.
Jane Seymour and Mark Rendall have done some great techniques in their actions which contributed to the performance of the movie though the cinematography was a bit on the lower end.
51. Two Bits and Pepper (1995)
The movie set a new trend in the 1990s when an animal was responsible for saving its owner rather than vice versa.
The story revolves around two children who are kidnapped by two criminals for ransom. And their horses Two bits and pepper play a major role in bringing them back even though one of them even has to take a bullet for it.
50. Wild Horse Redemption (2007)
There are plenty of wild mustangs in the Americas West kept under the protection of the Bureau of Land Management (BLM).
And at one of the federal prisons in the area, the inmates are given the choice to train the wild ones as part of their rehabilitation program.
The documentary beautifully depicts animal love and the choices of the men who sometimes deserve a second chance.
The program deserves a special mention for the effort on the part of the authorities.
49. Wild Horse, Wild Ride (2012)
The documentary outlines the tale of some very interesting characters who set out on a hundred-day journey to tame a wild mustang to participate in a Texas competition.
Out of the hundreds in the story, the characters and their horses are something that you will take an immediate liking to.
It's a beautiful documentary showing some of the intricacies of training(not endorsing anything as we are not professionals) however is a great watch.
48. Felicity (1978)
Felicity Merriman was born just before the American revolution. When she decides to tame a wild horse whose owner treats it badly, everyone warns her.
As the war brews around felicity's father believes that the colonies are mistreated but her grandfather remains loyal to the king.
And there are many around with very different viewpoints. As Felicity and her horse gradually grow around all these difficulties, there is a better worth message in the making.
The heroic felicity's adventures though seem a bit far fetches nonetheless in an entertaining story to watch.
47. Running Free (1999)
Set in German South-West Africa (Namibia), the story begins when an Arabian mare gives birth on the way to a copper mine.
The foal is separated from its mother and almost dies until a stable boy finds him and nurses him back to life.
Lucky goes through a lot of hardships in life including a jealous stallion, the death of his mother, and an almost fatal journey to the desert.
As Lucky grows into a fine horse he must learn to endure the challenges that come with his position as their leader.
46. Virginia's Run (2002)
The coming of age drama film is the story of thirteen-year-old Virginia Lofton. Lofton has been grieving the death of her mother three years before in a riding accident.
The father now being overprotective of the daughters sells the horses. Twister is sold to a neighbor where it dies while giving birth.
Virginia names the foal, stormy, and sneaks out to ride it now and then. When stormy is also sold, it takes a whole bunch to convince Ford not to trample on his daughter's dreams.
It's a beautiful family movie that makes use of most of the available cliches but still is a good experience.
45. The Horse Boy (2009)
The documentary film traces the life story of a family that moves from Texas to Mongolia.
Rupert Isaacson and his wife, Kristen Neff are on a journey to help their autistic son.
In Mongolia, he is treated with a combination of spiritual healing and horseback riding. The boy connects with horses depicts the journey the family has been going through for a while.
The movie was nominated for Grand Jury Prize at the Sundance Film Festival.
44. Ride a Wild Pony (1975)
Scotties Pirie and Josie Elison come from very different classes in society and that divides their position in everything that they are part of.
Scott is a poor boy and Josie is the handicapped daughter of a wealthy ranch owner.
When Scott's pony goes missing and is later found in Josie's possession, a feud rises that even divides the whole town into two.
As the turmoil later subsides, there is an understanding formed that is not always the case in the adult world.
And for the side that you will take won't be what you think it is.
43. The Horse in the Gray Flannel Suit (1968)
Madison Avenue advertising executive Fred Bolton is in a dilemma, as he now has two very important problems.
His boss needs him to find an effective campaign and his daughter wants him to buy her a new horse, but both look very impossible.
When a clever streak urges him to combine the ideas, one of the most comical horse movies is born.
The horse has to don a suit metaphorically to make it possible for the business world expectations and to know where it leads, better watch the movie.
42. The Man from Snowy River (1982)
Another one is from the Australian classic horse movie genre. After the untimely demise of his father young Jim Craig is forced to earn his experience before he is allowed to work on the property.
He goes to find work in a wealthy ranch owner's place. Where he finds love, the direction into an age-old feud, and himself.
Some of the wild scenes including the Australian background were beautifully portrayed and we couldn't be happier about it.
It's a good horse story for the given time and is worth watching.
41. Casey's Shadow (1978)
The journey into the quarter horse racing world is not disappointing. horse trainer Lloyd Bourdelle is a widower with three boys.
When they receive a colt due to some unfortunate circumstances the colt is named Casey's shadow in connection with the youngest boy's name.
But when the Colt grows up he brings them luck as the boy and the horse together goes to the greatest competitions of quarter racing.
And then everything is not as good as it looks from the outside.
40. Champions (1984)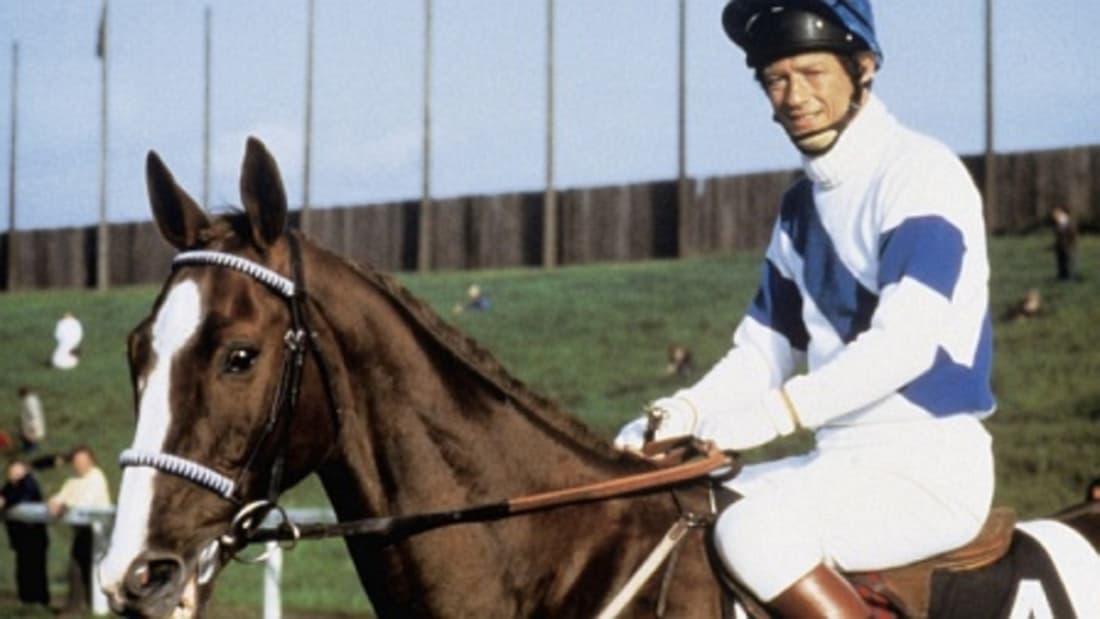 The movie traces the life of the real-life Jockey Bob Champion who had to undergo a very fatal event in life but then come back with enough power to win the 1981 Grand National on Aldaniti.
When a swollen bruise from a horse injury turns cancerous Bob's belief to be back on track doesn't go as hoped.
When at the same time his horse Aldaniti also suffers from an injury. The duo is meant to come back from all adversities.
For the sports drama fans out there, here's something for you guys.
39. Thunderhead: Son of Flicka (1945)
Ken McLaughlin's mustang mare gives birth to an all-white colt that unknown to the owners is sired by the neighboring rancher's thoroughbred racehorse.
Named as a thunderhead, the colt was raised right but faces a major injury in his first race thereby ending his racing career.
But when the McLaughlin family goes through a very difficult ordeal, thunderhead has a destiny, which no one predicted would happen.
A king rose from the ashes to make everything right.
38. Coyote Summer (1996)
Teenager Callie has an attitude that has already been tagged as hard to handle. When her mother has to go on urgent business to England she is left at her aunt and uncle's ranch.
At the ranch, she immediately takes a liking to a horse that like her is tagged the untameable and sets on the venture with a farmhand as help without letting anyone else know.
As Rafe, the horse trainer teaches her how to ride, she also has something important to point out in return.
It's a lovely setting and story for teenagers and kids to watch.
37. Every Second Counts (2008)
Joe, a former cutting-edge horse rider who had to give up due to an injury now has a seventeen-year-old daughter equally good at riding.
While joe prioritized Brooke's coaching he often forgot about his duties at home. When all Brooke wants to do is go to college and become a veterinarian, there are better problems already at home.
While the family struggles to make it all right somehow hope and aspirations seem to be working.
36. Wild Hearts Can't Be Broken (1991)
We were not ready for this, not sure if you are as well. Out of all the numerous kinds of shows we were never aware of the girls who jumped horses from tall towers to small pools.
Sonora Webster, an orphan gets into trouble and her only option is to run away before being put into an orphanage.
With her love for horses, she reaches a horse diving group and decides to work there.
Against all the odds that keep on aiming right at her. Somehow the girl manages to straighten it all out and even find true love in all these struggles.
35. Buck (2011)
The documentary film traces the life of real-life "horse whisperer" Buck Brannaman who was also the partial inspiration for the main character in 'the horse whisperer'.
The film is an insight into the struggles and abuse he faced as a child that made him take solace in the animal counterpart that consoled him and kept him sane.
It's also a unique journey of his understanding and finally coming up with his unique set of ideas to train horses from everything he faced in life.
In the face of adversity, not all are fortunate to rise to full-fledged glory. The short movie doesn't lag nor make you bored but gives you the right amount of insight and bids adieu.
34. Francis the Talking Mule (1950)
Francis is a talker, not the usual kind of talker that you are familiar with.
Peter had some strange experiences in the war when a talking mule rescues him. But when he narrates the tale to his mates no one believes him which makes him be sent to the psychiatry ward.
The film franchise that came later was a major success however this is a movie for kids.
33. The Christmas Stallion (1992)
Dai Davis is a welsh man running a farm in modern wales. His orphaned granddaughter Gwen also stays with them.
When he dies unexpectedly Dai's estranged son Alan returns to be Gwen's and the farm's guardian.
Against a rich man who wants to buy their farm and landscape it. It is now up to them and their horses to make sure that they stand the test of time.
32. Gallant Bess (1946)
The film is slightly based on U. S. Navy Warrant Officer Arthur Parker's life when he saved a filly during World War 2.
Being familiar with horses since his childhood aids him to make a difference in someone's life.
When he rescues the filly and takes her to the camp, the horse becomes a part of the group.
As they save each other's life through some very difficult ordeal, the story will make anyone watch it emotionally.
And that's the story of the most gallant Bess.
31. Spirit Untamed (2021)
The animated adventure movie revolves around a girl Lucky who is sent to live with her father, years after her mother's death and when she was initially living with her grandfather.
On the train ride, she sees a group of wild horses running alongside the train.
In the town, she is again reunited with the horses when crooks try to capture them.
The girl eventually gets close to the horses and gets one for herself and names its spirit.
She also makes some new friends including Pru and Abigail. When Lucky decides to go against an evil wrangler, though aware of the danger her friends don't abandon her.
And then follows a major adventure. There are also a certain length of subtle messages to find oneself by letting themselves go, evident in the movie.
30. A horse called Bear (2015)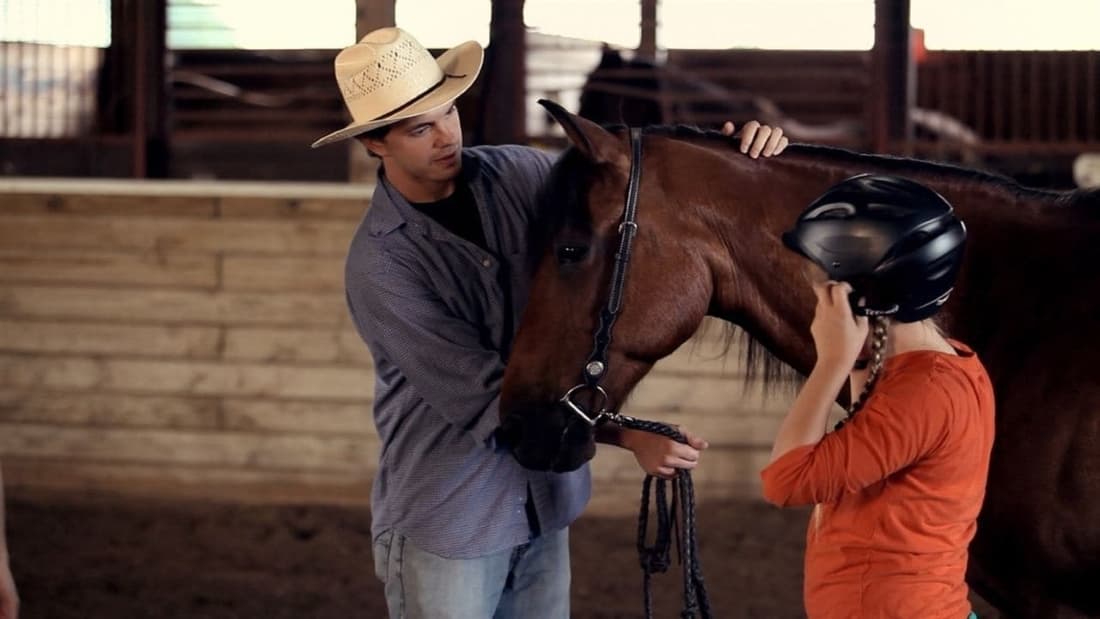 Ethan Riley is young when he loses his mother and is left with no choice but to make some very significant decisions.
Ethan goes to live with his grandparents he barely knows. There is also a subplot with Austin Farnsworth that is also noteworthy.
When the horse that his mother owned that he had sold is said to be nearby.
Ethan takes it to understand and be near it which eventually triggers a chain reaction that resolves many of the conflicts between Ethan and the people around him.
29. Cowgirl Story (2017)
Dusty Rhodes's parents are in the army and when both of them are assigned duties together, she is sent to live with her grandfather.
As she starts a new high school, she also forms an equestrian drill group with friends so that they can perform in parades and rodeos.
When her mother's helicopter goes missing, it's hard for Dusty to keep herself all right.
And then she decides to make way for hope on her terms which the whole town supports.
28. The Saddle Club
Though a series, there is no mention of horse love without The Saddle Club. Based on the Bonnie Bryant books.
The saddle club includes three girls who share their love for horse riding. Veronica DiAngelo is their rival rider.
As they navigate through the obstacles there is the message of love, compassion, and teamwork the show resonates.
It's a must-watch for children and you can also get them the books.
27. Storm Rider (2013)
It's not always that you get a second chance to do it all right once again or so is how we've seen it work.
While the insecurity of financial stability and relationships wander into a family they somehow manage to stay afloat.
When Dani Fielding realizes that she is losing all her wealth and to be sent off to a relative's place there isn't much she can do about it.
But when it is also about a horse, something she's been living around then she might have just enough time to turn around her life.
And also turn stormy's life better. A great movie to keep around in your family library.
26. Sylvester (1985)
The young orphan girl Charlie takes care of two of her brothers by working in the livestock market.
When she manages to get hold of a horse auction at the livestock market, she learns dressage and trains him to be a champion.
The movie is an encouragement or a gentle push when you decide to give up on it.
Leaving the facts out, it is an average movie not recommended for kids.
25. The Silver Brumby (1993)
Brumby as a term refers to the feral horses found in Australia. The story begins with a mother narrating the story of the prince of Brumbies to her daughter, a horse that got separated from his herd and now has to find its way back.
While one desperate man wants to capture the silver brumby, the quest is long and tiring with some of the most beautiful Australian landscapes shown.
It's mostly the horses with humans shown now and then, as the story unfolds there is that mystic element of the lore that grips the viewers and that is one of the strongest elements of the movie.
The movie can be really slow for a lot of the viewers but is ideal for the younger audience and also for horse lovers.
24. Rock my Heart (2017)
17-year-old Jana suffers from a fatal heart condition. But when she manages to form a bond with a horse that is difficult for the others to handle she is hired by racehorse trainer Paul Brenner as a jockey.
The bond formed between the horse and the girl is truly remarkable. The movie though had a good story to work on was widely criticized for not utilizing its full potential.
23. Ride like a Girl (2019)
The movie is based on the story of the first female Australian Jockey who won the Melbourne cup in 2015.
Michelle Payne grew up as the youngest among ten. She lost her mother when she was barely six months and her father is a horse trainer.
She grew up with horses and a family fully into the sport. When a woman decides to get into one of the deadliest sports alive, the restrictions, alienation, and struggles are the perks in the package.
Although at first, you might not find the plotline very intriguing but once you get the hang of it, you will root for her till the very end.
And for the first woman to win the prestigious award, the moviemakers did do some good homework.
22. The Cup (2011)
The Australian biographical film talked about the 2002 Melbourne Cup race. The inspirational sports drama instead of the usual thread that follows the horse is mainly about the Jockey.
The cup retells the story of some of the most amazing horsemen from all over the world.
At the core of the story is about a family who dedicated everything to their lives for this sport that is loved by the world.
Australian jockey Damien Oliver had already lost his brother and father to a tragic fate that made the world wonder about the curse that might be upon the family until it reaches the point where it is up to Damien to prove them wrong.
After a series of failures that don't stop coming, it might be the preparation for a final race to make his family proud.
The pleasant and uplifting story shows some decent portrayal of the backstory of racing all the while giving some fresh insights and being a good entertainer.
21. Racing Stripes (2005)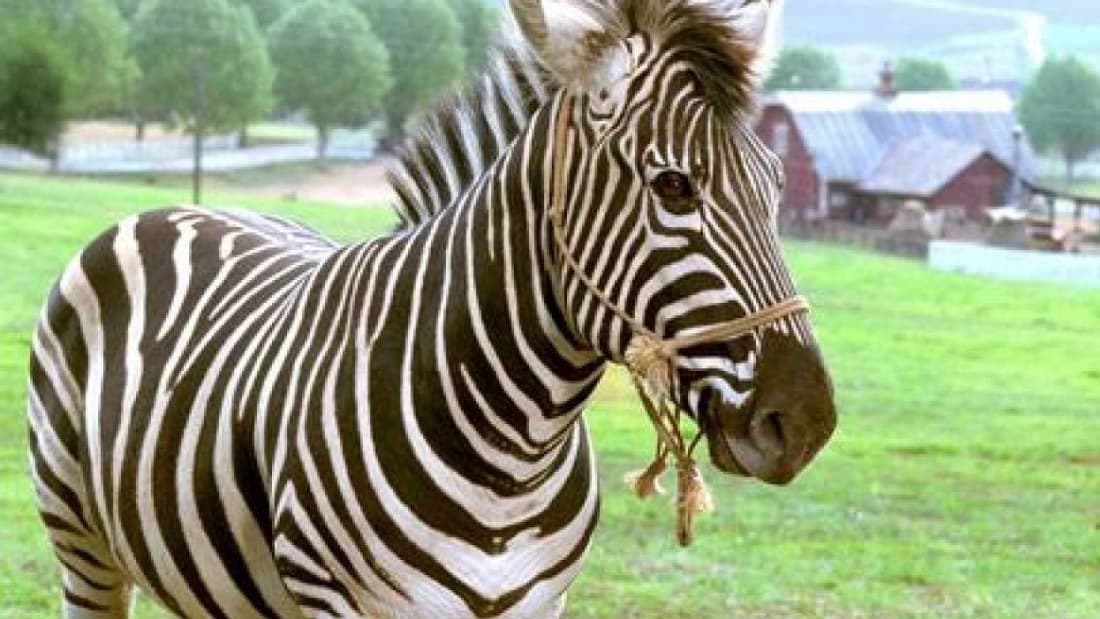 Stripes want to race and no one is going to stop him. When a circus group accidentally leaves a foal behind he is taken in by the former racehorse trainer Nolan Walsh who takes him to his farmhouse where his daughter names his stripes.
Now the most important detail about stripes is that he's a zebra and that makes all the difference.
As he meets rude, angry, and happy animals at the farm and near the Turfway Racetrack stripes is still not down on his dreams.
And after a series of planned and unplanned unfortunate events Stripes however get to enter the Kentucky open.
It's a partly comic and mostly predictable movie that is mostly aimed at kids and makes a happy entertainer for them.
20. Dreamer (2005)
And another horse movie is taken from the real-life tale of the injured thoroughbred racehorse named Mariah's Storm.
Horse trainer Ben Cane has no time for his family or daughter, Cale but only for his horses.
One day his daughter convinces him to take her to his work. The same day when Soñador, the horse is deeply injured in a race that forces him to buy her which results in him losing his job.
As things turn out even worse as time proceeds the better things are right around the corner when no one anticipated it to happen.
And it turns out Cale, is the real eye-opener he needed to win in this final race to get rid of all his misfortunes.
Dakota Fanning once again proves her real worth as a child actor. The great cast and good cinematography make this a decent family movie.
19. Lean on Pete (2017)
Charlie Plummer has set some new standards with his outstanding performances until the point he realizes to no longer leans on Pete.
This is no normal boy and his horse story but a coming-of-age story of a boy who tries to survive with his single father, a not-so-pleasing job, and a neighborhood.
Charlie gets a job with Steve Buscemi as a horse trainer who once had better days.
While Charlie is warned from the very beginning not to get attached to any of the horses, he gets attached to a horse named Lean on Pete.
Eventually, his father dies and Charlie is left alone. And when Pete is sold, Charlie steals him and sets on a journey that shows him his life.
Out of all the many things we take for granted in life there are many not fortunate enough for a home or someone to lean on.
The odyssey forever changes everything for Charlie.
18. Spirit: Stallion of the Cimarron (2002)
The American animated film is the journey of a horse from being 'spirit' to "Spirit-Who-Could-Not-Be-Broken".
It's an adept adaptation of the American west. An untamed stallion is captured by the US cavalry.
But the spirit of the horse is not something that chains can hold. As he journeys toward his freedom there is no compromise when it also involves the existence of his home.
The movie to date remains one of the most ambitious works of Dreamworks studio. A cleverly underrated film, that your family is going to enjoy watching.
17. The Legend of Longwood (2014)
The Irish fables and tales have a history to keep you entertained as well as mesmerized by their charming personalities(yes, we mean it) and so does this little movie.
Mickey likes her home and the city they are in. But when torn away from the very few things she called home into a very new setting, it is not easy to adjust.
As they move to Ireland from New York she is also leaving behind the memories of her father and also her horse.
In Ireland, Mickey discovers a fate that has fallen upon the town. While no one realizes the child's convictions.
It is up to her to lift the horse and save a herd of magical horses all from a very dangerous woman.
The movie goes through a series of very beautiful narrations including the story of the ' mysterious black knight's beautifully shown.
And that's all we can give away about this small beautiful movie.
16. Windstorm (2013)
Mika is one confused teenager who is difficult even for her parents to handle. Mika thinks she is good for nothing until her destiny is revealed unexpectedly.
When she is sent to her grandmother's stable for the summer to put some sense into her, there she meets a 'windstorm'.
Another 'Black beauty' kind of story that is done nicely. The troubled horse connects with her and their mutual growth is the plotline.
With some fiction-induced but entertaining enough portrayal of the horse training techniques as well, the German movie is a worthwhile watch.
15. The Derby Stallion (2005)
There is a story that repeats all through the history of the world about successful parents wanting their children to follow up in their footsteps rather than following their dreams.
Fifteen-year-old Patrick McCardle doesn't like baseball but his former baseball star father wants him to be in it.
When Patrick meets Houston Jones, a former champion steeplechase jockey he finds his love for horses.
While his family initially objected to Houston being a drunkard they finally give in. while dreams get trodden on at every nook and corner, in the end, something good is about to come out of all the struggles.
Budget restrictions had a huge impact on the outcome of the movie nonetheless the movie is a family tale with its flaws worth watching.
14. Moondance Alexander (2007)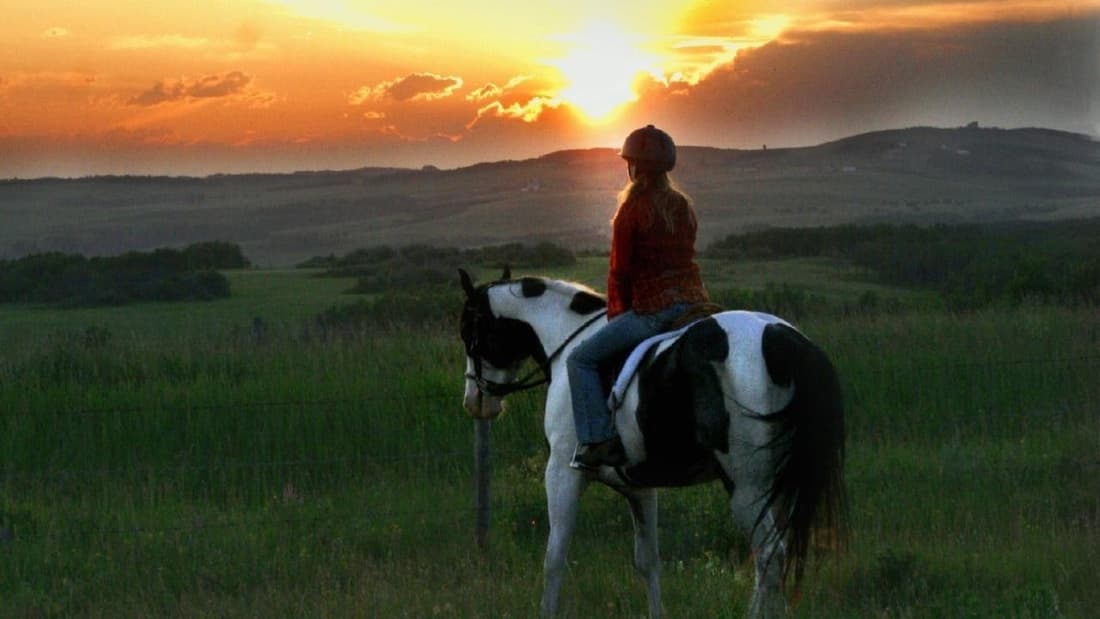 Moondance Alexander is somebody we all have seen, the school outcast who tries to fit in but in reality, takes time to realize her real potential.
She has no friends, talks to her father's grave, and leads a kind of miserable until she finds checkers.
A runaway horse is eventually returned to its owner Dante Longpre. Moondance asks for permission to ride the horse in exchange for her time and work.
When Moondance decides to enter checkers in Bow Valley Classic for his jumping skills against all odds life changes for everyone around her.
Kay Panabaker runs with full energy through the full movie-making it infectious energy you can't skip.
All actors and horses(not that we don't acknowledge their acting skills, they were just living to fullness) have done a great job to make it a full-fledged entertainer.
13. Flicka (2006)
Like most other animal tales this one is also based on a book namely My Friend Flicka by Mary O'Hara.
There are induced dreams and dreams that you develop on the way and when they are in a conflict usually what your heart wants 'wins'.
Katherine "Katy" McLaughlin is a wild stallion who hopes to run her father's ranch in Wyoming one day, though her father disagrees and decides she needs education and his ranch belongs to his son who wants to go to college.
During her summer break, Katie finds a wild stallion whom she names 'Flicka. With her father not on the team, Flicka and Katie have a rough ride with enough bumps to scare anyone watching.
12. Phar Lap (1983)
The movie begins with the death of Phar Lap at Menlo Park at the hands of the person whom we will late see that Phar Lap loved the most, his strapper Tommy Woodcock.
The horse five years before had traveled from New Zealand to Australia. His trainer believes that the horse is going to be great though the outlook disappoints the new owners.
But Tommy stood for Phar Lap all through his tiring journey. His winning streak however in the end is one of the reasons how he ran to his end with an injured hoof that contributed to the sad demise of the loving creature.
Towering Inferno deserves a special mention for the performance as Phar Lap, something we don't always get to mention.
11. War Horse (2011)
The war is never about just the final bid on winning or losing. It is a long-struggling process of losing everything with the very rare chance of them finding their way back home.
And for Albert and his Joey. the journey through war is not that easy. When Albert's drunken father buys a racehorse with all the family savings instead of a horse that can plow their farm their poverty and lifestyle are not amused.
But for Albert, his life has just changed with the perfect gift for a lifetime.
Things don't turn out as good as expected and Joey gets sold into the army.
Joey travels through a lot of stories with very few kind people in them but eventually is at the mercy of the army again.
With the World War, I premise Steven Spielberg has given a beautiful family movie that turned out to be a good experience in total.
10. All Roads Lead Home (2008)
When twelve-year-old Belle loses her mother, she is sent to her grandfather's home. When a canine epidemic starts spreading in the town, it gets more difficult for Belle.
Grandfather and his rebellious daughter, a father struggling with parenting, and the struggles of a young girl are the roads that make this story worthwhile.
The movie is about a family who takes many roads to finally realize that all these roads lead right back home.
9. Hidalgo (2004)
There aren't many in the world who would leave everything they were familiar with and gamble with their only life to do something only the bravest of the brave would do.
Based on the much read about American distance rider Frank Hopkins and his mustang Hidalgo, the epic biographical western film remains a classic though it was a box office disappointment.
Though the story is meant to be real, it remains under question as there is no proof to most of it but the movie is a great entertainer.
It all begins right before the infamous Wounded Knee Massacre in 1890. Frank Hopkins, a great rider has lost his way and is drowning himself in his misery until he is challenged to participate in an insanely dangerous race across the Arabian Desert.
And then begins an adventure of love, life, and some really hard struggles.
8. The Mustang (2019)
When Roman states "I don't get along with people very well", with his shaven head and rock-solid physique the audience very well would think that is true.
If people are the problem sometimes an animal can be the answer. Roman is incarcerated for twelve years for his violent actions.
When is he is enrolled in a rehabilitation program to train wild mustangs before they are sold at the auction something worked for Roman.
We would prefer to leave the plotline here because the rest belongs to the viewer's discretion.
The French film shot in Nevada used some of the very personal emotions of human beings and brought something very moving for its audience.
All the minute details used for the story paid off and the execution is a brilliant visual treat.
Many of the cast were also members of the original rehabilitation program which was an original and interesting approach that also brought some solid performances out.
7. Black Beauty (2020)
The 1994 classic gets a remake that is not disappointing. Told from the horse's perspective narrated by Kate Winslet, Black Beauty is the tale of an estranged stallion.
Broken away from her family by the cowboys, Beauty is purchased by a horse trainer named John Manly.
She connects with none until Jo arrives who is someone going through the same plight.
It is an emotional growth journey from then. It is all about Jo finally accepting her life for what it is and more about how Black beauty grows over the different stages she is put through in life.
Though the movie goes through a very predictable plotline, the extraordinary cinematography, and techniques employed make it a worthwhile experience.
It is in total a very simple story with flaws that you could ignore if you are looking for a family drama.
6. Dream Horse (2020)
Life is different when you realize you have a dream to work for and then it is not every day when you get a whole village to raise your dream.
It's the real story of Dream Alliance, a horse that raced in the Welsh Grand National.
When the middle-aged Jan Vokes with many boring jobs according to her decides that she wants something exciting to look forward to in life, instead of investing in the stock market she decides to raise a racehorse and convinces her neighbors to pitch in as well. "dream alliance" is born out of the hope and alliance of a village that brings life with all the perks of ups and downs becoming their dream horse.
The authentic and entertaining tale with exceptional work from the cinematographer Erik Wilson as well as a treat worth your time.
Toni Collette as Jan with all the supporting actors has done a great job to make the dream alliance tale a memorable one.
5. The Horse whisperer (1998)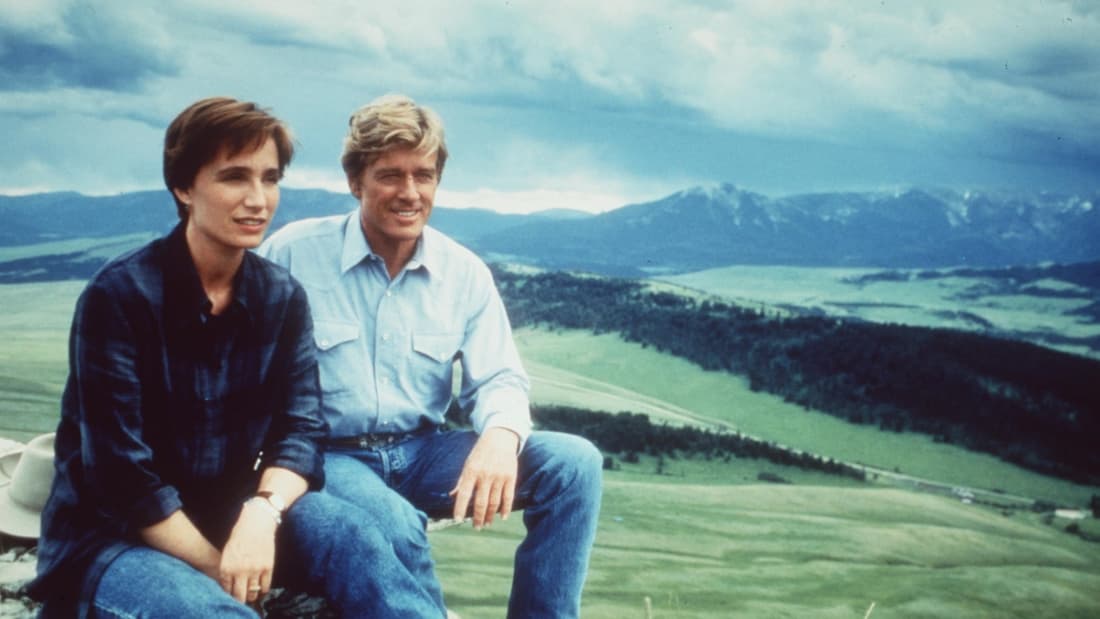 'I help horses with people's problems and that's what this story is all about. Based on the 1995 novel of the same name by Nicholas Evans, the movie is about a gifted trainer who understands the troubles this majestic animal faces.
Teenager Grace MacLean who has faced a terrible ordeal in the past is now going through a very difficult time to adjust with her partially amputated leg and her horse who is equally traumatized.
Her career devoted city mother however intervenes when it reaches a point where the horse is suggested to be put down.
She consults Tom(Robert Redford) a trainer, who is only willing to work if the family cooperates as well.
In the end whoever it may be it is all about maintaining the 'trust' and staying true to your heart and hoping for the rest to fall in the right places.
4. The Black Stallion (1979)
'The Black Stallion by Walter Farley is one familiar face in most school libraries and is the kind of story Hollywood enjoyed making many adaptations of.
And for everyone who fell in love with the book, this is an equally beautiful adaptation under Francis Ford Coppola's direction.
Set in 1946, Kelly Reno and his father are traveling on a ship where the little boy immediately takes a liking to a horse treated rather badly by its so-called owner.
When the ship sinks, Kelly and the stallion end up on a deserted island from where they are miraculously rescued.
As Kelly returns to land he and the stallion has a different destiny than what they had anticipated.
On land, with the help of a well-known trainer, they have a final lap left on their sheet and you won't be disappointed how it shifts from a hostile environment to one great partnership story.
After so many years into its initial release, the movie still holds its position as one of the greatest horse movies ever made and there is no better thing to say than don't miss out on this.
3. National velvet (1944)
Out of all the movies from the genre, here is a movie that came so close to being a perfect, very relevant story.
The novel adaptation is the story of twelve-year-old Velvet Brown, who is horse-crazy. When she wins a gelding in a raffle, the girl is put up with the idea to enter him in the Grand National Steeplechase.
When a bitter ex-jockey Mi is convinced to train Pie( short for pirate and yes, it's the horse) the misfit bunch is on a journey that comes with some very convincing obstacles.
Velvet has only one dream, ' to make the world see Pie's greatness'. And for that she gives everything, even risking her own identity.
The movie received two Oscars and was also nominated for three others. The classic is a true inspiration that you should not miss out on.
2. Secretariat (2010)
The biographical sports drama film is one of the greatest horse racing stories in history.
When Penny Chenery Tweedy inherits her father's stables when he becomes incapable to do it.
She is not ready to immediately give up on his dream ' to train a champion.
Against all odds when out of a lot of her fathers they receive 'secretariat'. After failing races, almost losing all her inheritances, and finally finding the right people the movie chronicles the story of the thoroughbred racehorse Secretariat, winner of the Triple Crown in 1973.
As much as there is fiction added to the fact there is no denying that the story has your heart and so does the 'secretariat'.
1. Seabiscuit (2003)
Based on the 1999 bestseller is the story of a horse that was a media sensation during the Great American Depression.
Charles S Howard opened a cycle shop during the automobile age and became an instant success, John Pollard becomes a jockey under very unforeseen circumstances and Seabiscuit was a horse taken for granted until someone discovered its potential.
When the lives of the three souls from different corners meet there begins the adventure of Seabiscuit.
While not everything in life may not be fair and right, hope is a good thing not to give up on.
And for that Seabiscuit remains as the symbol of resurrection from a very bad time for the Americans.
The movie received seven nominations for the Academy Awards and also was a success at the box office.