»
Top 50 Best Hood Movies Of All Time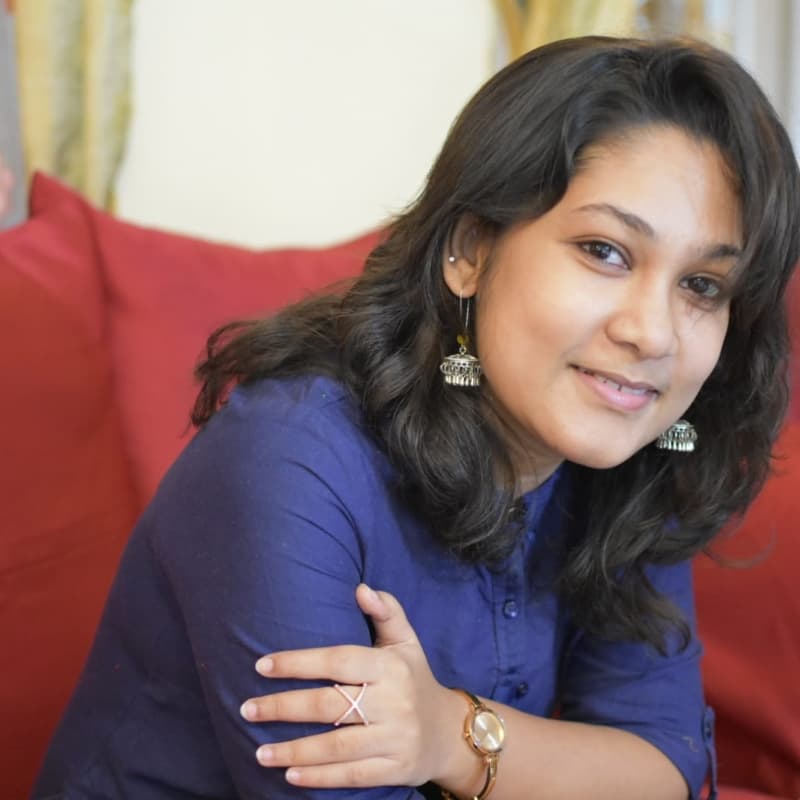 Suchismita-Posted Sep 25, 2022
---
A 'hood' (the slang alternative and shortened version of a neighborhood) is often referred to as a ghetto as well as refers to colonies or living arrangements where people who share similar ethnic and racial backgrounds stay.
Urban societies saw a growing influx of illegal immigration as well as racial tensions back in the late 80s and 90s, during which, the genre too saw massive growth and acceptance.
These movies mostly focussed on the lives and struggles of those belonging to the Afro-American (also known as Hispanic-American) communities (albeit it isn't limited to them only), taking residence in metropolises.
The themes of hood movies mostly revolve around gang wars, mafias, drug lords, drug consumption and trafficking, racial discrimination, police brutalities, hip-hop, jazz, and the like.
The protagonists are often seen trying to juggle a bright future while getting tangled in the criminal gangs that plague their neighborhoods.
The relatable narrative and acting coupled with gripping direction from the likes of John Singleton, and Martin Scorsese is what catapulted this genre to imminent success.
With that in mind, let's have a look at 50 of the best hood movies of all time that you consider giving a watch!
50. Paid in Full (2002)
Paid in Full is a 2002 crime drama that was directed by Charles Stone III. The fictional characters of Ace, Mitch, and Rico were based on the notorious 1980's Harlem-based drug dealers Azie 'AZ' Faison, Alpo Martinez, and Rich Porter.
The title of the film was borrowed from Eric B. and Rakim's 1987 album and song. The story revolves around the life of a young man (Ace) residing in Harlem, who is lured in to cope with the infamous 1980s drug scenes and work his way up the illegal empire to find his own.
Will he ever get back to his life of honesty or will this life of quick money be his golden ticket from life as he knows it?
49. Street Flow (2019)
Street Flow is a 2019 French crime film that was directed by Leila Sy and Kery James, who was also the writer of it.
The plot of the film revolves around a fifteen-year-old named Noumouke, who resides in the suburbs of Paris. He has two brothers, Soulaymaan a student studying law, and the other Demba, a gangster.
Whose footsteps will Noumouke choose to follow and will there be any repercussions for it? This dark and gritty film highlights the tumultuous life that follows in suburban Paris, a place known for an overflow of crime where the middle class is left marginalized. The film is available on Netflix for streaming.
48. Shottas (2002)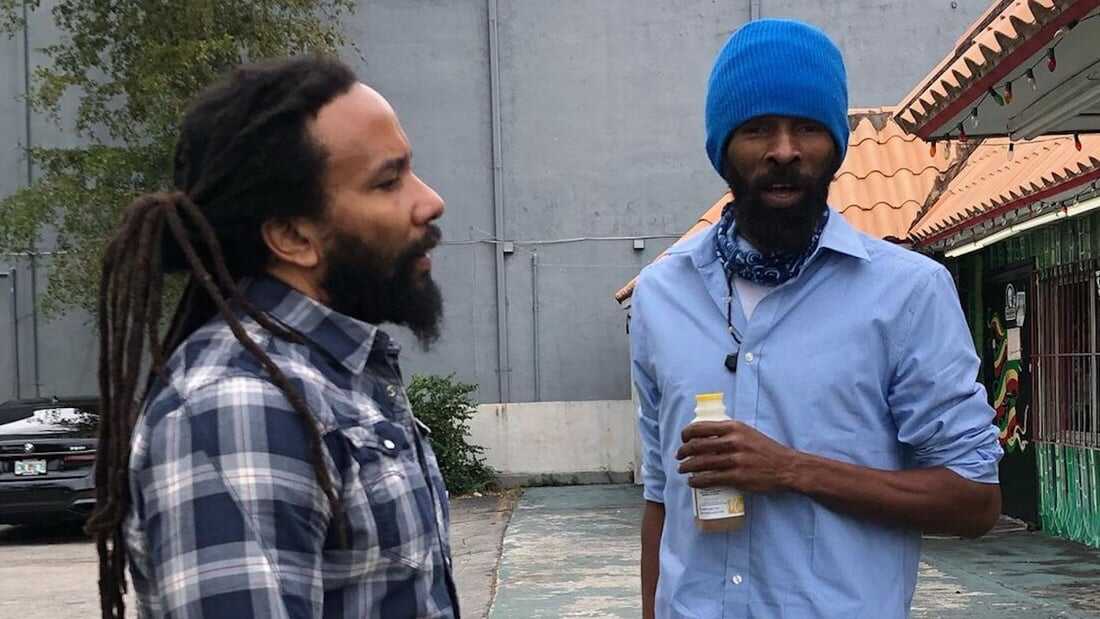 Shottas is a Jamaican crime film directed, written, and produced by Cess Silvera and released in the year 2002.
The film revolves around two men, Biggs (Ky-Mani Marley) and Wayne (Spragga Benz), who have grown up together in the tough neighborhood of Kingston.
This leads the two boys to embrace the criminal life very young, having robbed a soda truck and shot the truck driver when kids.
The money they gather by robbing in Kingston is used by them to purchase visas to the United States, where they continue with their criminal lives, hustling and trying to expand in Miami.
However, twenty years down the line, things aren't the same and they are deported to Jamaica, where they continue their surge in crime by extorting money from businessmen.
But will life continue to be the same for them or will things change?
47. Imperial Dreams (2014)
Imperial Dreams is a 2014 American drama that was written and directed by Malik Vitthal and released at Sundance Film Festival before being released on Netflix.
The plot of the movie revolves around a 21-year-old reformed gangster named Bambi. After being released from prison, he decides to live a better life and devote all his time to his family, especially his son.
However, that seems easier said than done, when returns to his old stomping grounds in Watts, Los Angeles. Will Bambi get to live in peace or will his past never truly set him free?
The film's themes focus on mass incarceration, racial discrimination by the police as well as the importance of education.
It particularly gave importance to the various obstacles that exist in the 'system', especially for those looking to reform themselves and find acceptance in society to be able to return to normal lives.
46. King of New York (1990)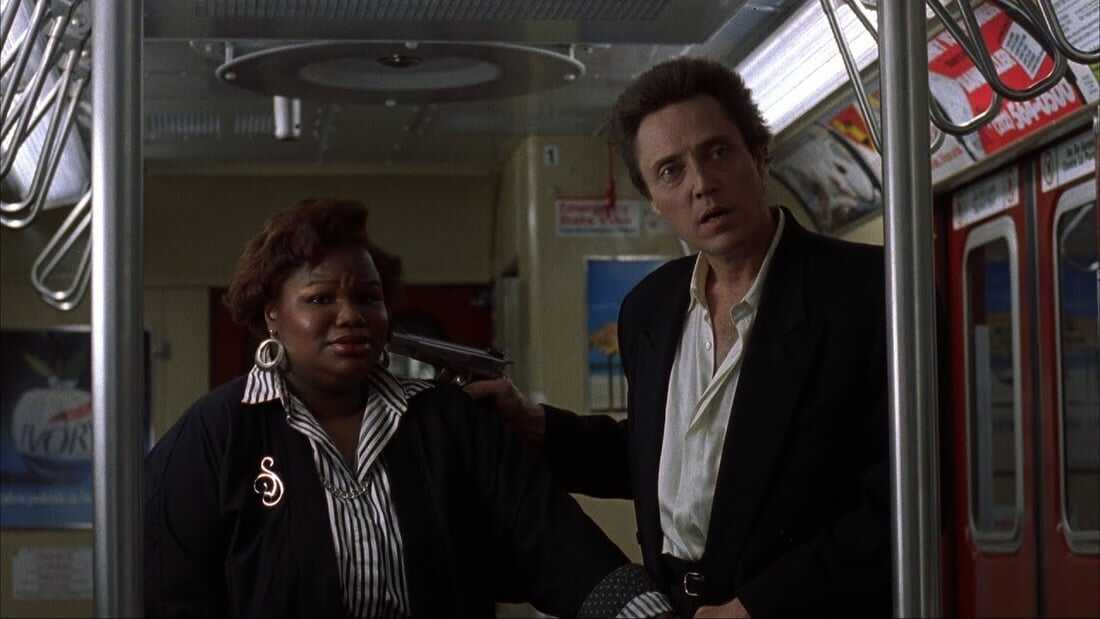 King of New York is a 1990 American neo-noir film that was directed by Abel Ferrara and written by Nicholas St. John. The film stars famed actor Christopher Walken in the titular role. The plot of this thriller revolves around a drug lord named Frank Write.
He is on his way to New York City after being released from the notorious Sing Sing prison. Frank has one plan, and that is to take complete control of New York City's notorious underworld and give away all profits to the poor and underprivileged community that exists there.
Will Frank succeed in his plan or are there some unforeseen bumps that are going to derail his plans?
45. Deep Cover (1992)
Deep Cover was a 1992 American action thriller directed by veteran actor Bill Duke and starring Charles Martin Smith, Laurence Fishburne, and Jeff Goldblum.
In the film, Fishburne plays the role of an undercover police officer named Russell Stevens Jr., who's out on a sting operation in Los Angeles, trying to bring down a notorious West Coast drug cartel that's looking to expand and go big.
The reason Stevens is so desperate to stop them is that his father (a drug-addicted alcoholic) had made him promise that no matter what happens he'd never follow his father's footsteps of leading life on the wrong side.
However, shortly afterward, his father gets shot and killed while trying to rob a liquor store and that leaves Stevens a changed man, vowing to prevent those on the wrong side of the law from doing more harm than done.
44. Burning Sands (2017)
Burning Sands is a 2017 American film that was directed by Gerard McMurry. The film had a Sundance Film Festival release before officially being released on Netflix.
The film focuses on the five young students belonging to the black fraternity of Fredrick Douglas University, named Lambda Lambda Phi.
Zurich is a first-year student who joins the University and while the first few weeks go well, things begin going downhill the moment he decides to start the Hell Week of Pledging in his fraternity.
There's hardcore abuse and terrible experiences that will test the brotherhood and as things continue to get intense, Zurich will have a difficult time trying to balance life with the brotherhood and ensuring the fraternity's code of conduct is maintained.
43. Juice (1992)
This 1992 action crime film is directed and co-written by Ernest R. Dickerson along with Gerard Brown and was the debut film of famous American rapper Tupac Shakur.
Juice is about the lives of four young boys who grow up in Harlem and focuses on their everyday activities, right from their difficulties with racial attacks, and police harassment along with rivalry with gangs and their families from other neighborhoods.
The boys try to search for happiness and power that they refer to as 'the juice' amidst all the difficulties that life in the 'hood brings. The shoot of film was primarily done in Harlem with bits and pieces being shot in New York City as well.
42. South Central (1992)
The film South Central is a 1992 American crime drama that was written and directed by Stephen Milburn Anderson.
It was an adaptation of Donald Bakeer's 1987 fictional novel, 'The Original South-Central L. A.' The movie receive critical acclaim and New Yorker Magazine referred to it as one of the year's best independent films.
The story revolves around a former gangster who has been released from prison and is looking to change his life and reform himself for the better.
His biggest challenge right now is to save his ten-year-old son who has already decided to lead the gang life and started on the journey to destruction as well.
41. New Jack City (1991)
New Jack City is a 1991 American crime thriller that's based on a true story and is the feature film directorial debut of Mario Van Peebles who also co-stars in the film.
The story is primarily set in late 80's Harlem and is about a crime lord named Nino Brown (Wesley Snipes) who ascends to power and ends up becoming megalomaniacal.
He's extremely prominent in his community and being a top drug baron, is feared by most. On the other hand, there's an unorthodox police detective named Scotty Appleton (Ice-T) along with another aid who vows to stop him and destroy the existence of his notorious organization, come what may.
40. The Friends of Eddie Coyle (1973)
The Friends of Eddie Coyle is an American neo-noir crime film that was directed by Peter Yates and released in 1973.
The screenplay was adapted from the 1970 novel by George V. Higgins called 'The Friends of Eddie Coyle.' The film traces the story of Eddie Coyle (Robert Mitchum), who happens to be a small-time gunrunner belonging to the Irish Mob of Boston, Massachusetts.
He's looking to spend a considerable amount in jail for a hold-up if he doesn't funnel information to Dave Foley, an ATF agent.
Eddie decides to buy a few guns from a fellow gunrunner named Jackie Brown and hands him over to Foley. But will that satisfy the agent or will Coyle lose more friends?
39. City of God (2002)
The City of God or Cidade de Deus is a 2002 Brazilian crime film that was directed by Fernando Meirelles and Katia Lund.
The film is adapted from Paulo Lins' 1997 novel of the same name albeit the plot is loosely based on real events.
The film focuses on the growth of organized crime in the suburbs of Rio de Janeiro between the late 1960s and the beginning of the 80s.
The film depicts a war between the notorious drug dealer Li'l Ze with the vigilante turned criminal Knockout Ned.
What's unique about this film is that most of the actors were residents of favelas such as Cidade de Deus and Vidigal.
38. American Gangster (2007)
American Gangster is an American biographical crime thriller that was released in the year 2007 and was produced by Ridley Scott and directed by Steven Zaillian.
The film is a fiction that's based on the criminal mastermind Frank Lucas; a gangster belonging to North Carolina's La Grange area.
He smuggles heroin into the United States via American service planes that are returning from the Vietnam War. While he enjoys a free run, a diligent task force led by detective Richie Roberts manages to detain him.
The film stars famous actors Russell Crowe and Denzel Washington in titular roles along with a stellar supporting cast as well.
37. Killing Them Softly (2012)
Killing Them Softly is a neo-noir crime film released in 2012, directed by Andrew Dominik and starring Brad Pitt in the titular role.
The film is based on George V. Higgins' novel Cogan's Trade. The film is based on three small-time crooks who've managed to rob a Mob-protected illegal gambling operation.
This act prompts the Mob to send in their two experienced hitmen, Mickey (Gandolfini) and Jackie (Pitt) to deal well with the perpetrators.
36. Friday (1995)
Friday is a light-hearted buddy stoner comedy film that was released in 1995 and stars Ice Cube and Chris Tucker.
The film was the first installment of the Friday franchise and is about two unemployed friends who keep falling into trouble after getting indebted to a local drug dealer.
The film depicts the hood in a different light, away from its usual violence and menace. Both Ice Cube and DJ Pooh had decided to craft the characters and plots based on their personal experiences.
Thanks to its unique portrayal of the hood the film albeit with few negative reviews managed to gain a cult following and the sequels too got equal love; inspiring several pop-culture references and internet memes.
35. Hoodlum (1997)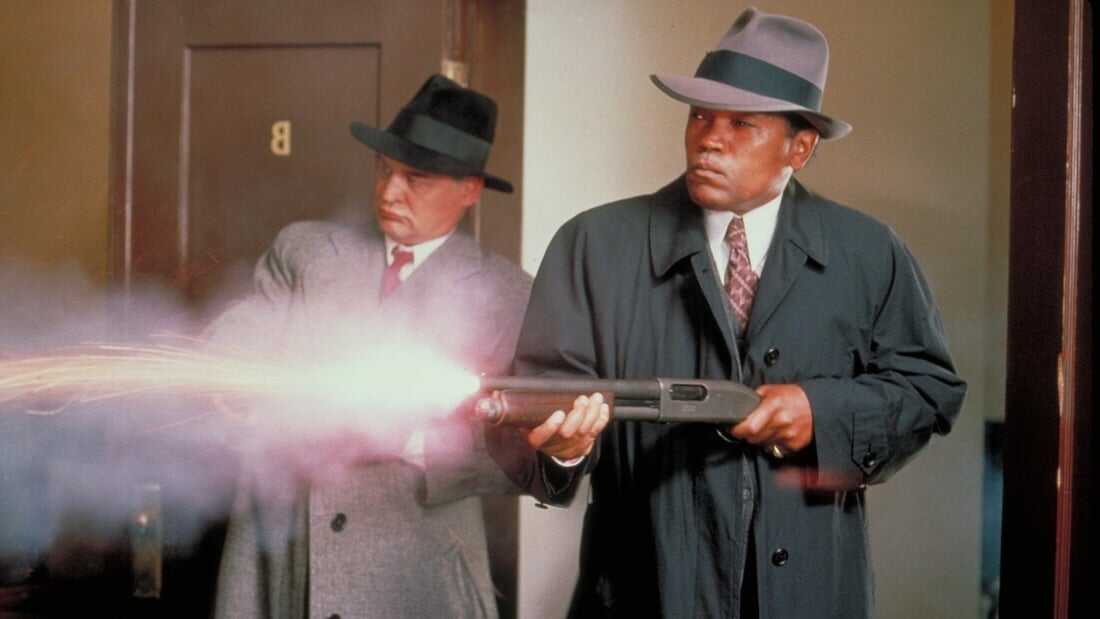 Hoodlum is a 1997 American crime drama that was directed by Bill Duke and stars Laurence Fishburne, Tim Roth, and Andy Garcia in titular roles.
The film gives a fictionalized depiction of the notorious gang wars of the late 1920s and 1930s, that happened between the Italian and Jewish mafia alliances with the black gangsters belonging to Harlem.
After being released from jail Bumpy Lawrence (Fishburne) returns to his criminal lifestyle as a linchpin of an African-American numbers racket.
His long-time friend Illinois Gordon (Chi McBride) and girlfriend (Vanessa Williams) try their best to bring him back to better ways but a rising rivalry between Mafia boss Lucky Luciano (Garcia) and his trusted henchman Dutch Schultz (Roth) seems to be raising the stakes a little too high.
34. Notorious (2009)
Notorious is an American biographical drama film that was released in 2009. The film is about the life and murder of one of the most famous rappers of all time; The Notorious B. I. G or Biggie Smalls.
It was directed by George Tillman Jr and stars Jamal Woolard in the titular role of The Notorious B. I. G. Growing up in a neighborhood famous for its drug addiction (Brooklyn), led Wallace to start off dealing with drugs at an early age as well.
The film focuses on the life and struggles of the famed rapper, even as he continued to taste success quite early.
The depiction of the East Coast-West-Coast rivalry, the constant conflicts with his contemporary Tupac, and a string of relationships that he'd start and end at will – the film covers it all and more.
33. Casino (1995)
Directed by the great Martin Scorsese, Casino is a 1995 epic crime film starring the famous Robert De Niro, Sharon Stone, and Joe Pesci in titular roles.
The film is based on Nicholas Pileggi's 1995 non-fiction, Casino: Love and Honor in Las Vegas. He was also the co-screenplay writer along with Scorsese.
The film revolves around the life of Sam 'Ace' Rothstein (De Niro), a gambling expert handicapper of Jewish American descent.
His close friend Nicky Santoro (Pesci) and love interest Ginger McKenna (Stone) are what provide him comfort within the struggles of life in Las Vegas.
Ace is hired by the Chicago Outfit to oversee the daily operations of the Tangiers Casino and hotel. It details the struggles Sam has at his job with the involvement of the Mafia and a constant breakdown of his relationships even as Las Vegas goes through consistent change.
The main characters of the film are all based on real people. Sam is inspired by Frank Rosenthal or 'Lefty' who ran the Stardust, Fremont, Hacienda, and Marino casinos.
Nicky and Ginger are based on Anthony Spilotro the mob enforcer and Geri McGee the former dancer and socialite respectively.
32. City of Men (2007)
From the producers of 'City of God', City of Men released in 2007 is another amazing story of friendship, survival, and choices within the violent drug-infested 'favela' of Rio de Janerio.
The film was an adaptation of the television series ''Cidade dos Homens' that ran four seasons after the success of 'City of God.' The film revolves around the lives of best friends Acerola aka Ace and Laranjinha aka Wallace, both raised in the absence of their fathers.
As they turn eighteen, a war breaks out between two rival gangs. Wallace manages to meet his father who's on parole only to see him get arrested a few days later.
Turns out Wallace and Ace's father were, in fact, best friends but Ace's father was killed by Wallace's father in a robbery incident.
As time unfolds, they begin to uncover more and more about their fathers; information that could shake the foundation of their friendship. So, what happens next?
31. A Bronx Tale (1993)
A Bronx Tale is a 1993 coming-of-age crime thriller that was the directorial debut of Robert De Niro who starred in it as well.
The film has been adapted from the 1989 play of the same name, by Chazz Palminteri. The story revolves around an Italian-American boy named Calogero who has a chance encounter with a local Mafia.
This encounter leads him torn between choosing the temptations of leading a life of organized crime and of upholding the values of his honest hardworking father while also trying to fight out growing racial tensions within the community.
30. Training Day (2001)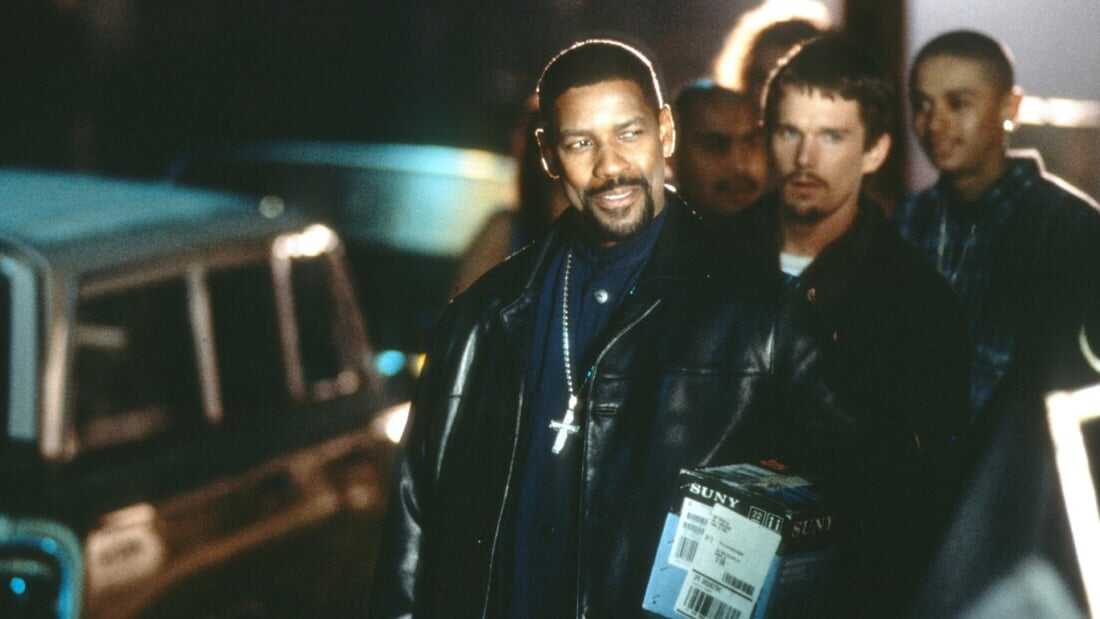 Training Day by Antoine Fuqua is a 2001 American crime thriller that stars Denzel Washington and Ethan Hawke in the titular roles of Alonzo Harris and Jake Hoyte, two LAPD narcotics officers respectively.
The film spans 24 hours in the gang-infested neighborhoods of Echo Park, South Central Los Angeles, and Westlake. It gives us a look into life in the hood from the perspective of police officers.
While gangsters are known for being notorious, this film starkly shows how the police who seek to uncover them and stop the violence are no better than them in this regard.
Aggression, greed, corruption, hunger for money – this film shows you the notorious life within the hood but from the eyes of those who're supposed to hold the fort and not be a part of it.
29. Fresh (1994)
Fresh is an American crime film that was Boaz Yakin's directorial debut, in the year 1994. The music for the film was scored by Stewart Copeland, a band member of The Police.
The story focuses on the life of a preteen boy named Michael (Sean Nelson) who's been given the nickname Fresh.
His job is to run drugs for gangsters. Fresh's alcoholic speed-chess master father inspires him in chess lessons and Fresh decides to use those lessons to execute a plan that will help him extricate both his drug-addicted sister and himself from their sad and hopeless lives.
The film initially went unnoticed by the masses, even though it won quite a bit of acclaim, having been marketed as a hip-hop hood film.
28. Dangerous Minds (1995)
Directed by John N. Smith and produced by Don Simpson and Jerry Bruckheimer, Dangerous Minds is an American drama film that was released in 1995.
The film was based on an autobiography, 'My Posse Don't Do Homework', written by a retired U. S Marine, LouAnne Johnson.
The film stars Michelle Pfeiffer in the titular role of LouAnne Johnson. It is one of the most loved hood movies of all time, thanks to its realistic depiction of the struggles of youth belonging to tough neighborhoods.
Johnson (Pfeiffer) is hired as a teacher in a poor neighborhood of Palo Alto, California. The film focuses on how she struggles with her students who mostly are Latino or of African-American descent.
The students consistently threaten her, swear and rebel against her, till she manages to win their trust; using unconventional ways, such as music.
27. He Got Game (1998)
He Got Game is a 1998 American hood sports film that was produced and directed by Spike Lee and stars Denzel Washington and Ray Allen in titular roles.
The film focuses on the life of Jake Shuttlesworth (Washington), who happens to be the father of the top-most-ranked basketball prospect in the country, Jesus Shuttlesworth (Allen).
Jake is spending life imprisonment for having killed his wife and is released on parole for a week by the state's governor so that he can go and convince Jesus to play for the governor's alma mater.
The catch here is that, if he's able to convince his son, then his prison time will be reduced considerably.
26. Crash (2004)
Crash is a 2004 American crime drama that was directed, produced, and co-written by Paul Haggis and starred Sandra Bullock and Don Cheadle in titular roles and a string of notable ensembles.
The film takes place on the streets of Los Angeles and covers 36 hours. It traces the stories of multiple people and deals with several controversial topics including racism.
It particularly puts out the idea of how people from different social circles are often exploited, by those who either hold prejudices against them or are simply narrow-minded due to where they come from.
The film received several Academy Award nominations and BAFTA's as well, winning quite a few too.
25. Barbershop (2002)
An unlike subgenre in the otherwise serious hood films, Barbershop is an American comedy-drama that was released in 2002.
It was the first installment of the Barbershop series. The film stars Ice Cube, Michael Ealy (Brown), Sean Patrick Thomas, and many others.
The movie is based on the Southern side of Chicago and is about Calvin Palmer Jr. (Ice Cube) who has inherited a barbershop from his father, which he's trying to maintain even though it's a burden to him.
He makes up his mind to sell it but once he does, he starts to feel guilty about it as well. What's worse, is that he's sold it to a greedy loan shark named Lester Wallace (Keith David) who intends on turning it into a strip club!
So, what does Calvin do next, and does he manage to get back his shop and restore its former glory, or is it a little too late for that?
24. The Wood (1999)
The Wood is an American coming-of-age film that was released in 1999 and was directed by Rick Famuyiwa and starred Omar Epps, Taye Diggs, and Richard T. Jones.
The film is about three old friends; Mike (Omar), Roland (Diggs), and Slim (Jones) who set out on recounting memories from their shared childhood in the late 80s in Inglewood, California, as they begin preparing for Roland's wedding to his love Lisa (LisaRaye McCoy).
However, the groom goes missing amidst all the preparations, and Mike and Slim are set on the struggling task of finding their friend and returning him to his nervous bride before the wedding starts.
Along the way, the friends continue swapping stories about life and lessons they learned while growing up during their awkward teenage years.
23. Straight Outta Compton (2015)
Straight Outta Compton is an American biographical drama that was directed by F. Gray Gray and was released in 2015.
The film is about the consistent rise and fall of the famous hip-hop group N. W. A along with its members; Eazy-E, Dr. Dre, Ice Cube, DJ Yella, and MC Ren.
All the members of the band were part of the production team, with Dr. Dre, Tomica Woods-Wright (the widow of Eazy-E), and Ice Cube being involved as producers. The film was dedicated to Eazy-E, who died 20 years before the release of the film.
The character of Ice Cube has been played by his real-life son, O'Shea Jackson. While the film did run into a lot of controversies, it did manage to receive rare reviews from critics for the direction, screenplay, and musical sequences as well.
22. Narc (2002)
Narc is a 2002 neo-noir American crime thriller that's written and directed by Joe Carnahan and stars Ray Liotta and Jason Patric.
The plot of the film revolves around the joint efforts of a couple of police detectives, searching for the murderer of an undercover police officer.
Among them, Nick Tellis (Jason Patric) was fired 18 months prior but is called back for his services because the investigations weren't going anywhere.
The other police officer, Henry Oak (Ray Liotta) is extremely aggressive and keeps adding his personal views to the investigations.
While investigating the two cops engage in unethical behavior that leads them to discover several dark secrets that threaten to challenge their fragile relationship.
21. Belly (1998)
Belly is an American crime drama that was written and directed by Hype Williams, the music video director, in 1998.
The film was his feature film directorial debut. It was shot in New York City and stars famous rappers Nas and DMX; in their debut roles along with Taral Hicks, Method Man, and R&B singer T-Boz.
The film is set in 1999 Queens where young street criminals and friends Tommy 'Buns' Brown (DMX) and Sincere 'Sin' (Nas) in association with Mark and Black set out on a violent nightclub robbery and end up murdering five people.
The friends celebrate the robbery with the gang and Sincere returns to his girlfriend and daughter, all the while having doubts about leading life on the wrong side of the law.
Even as Buns asks him to continue, Sin becomes weary of the lifestyle and chooses to join a black Muslim religious group.
Having lost his close aid, Buns continues to sink deeper into the criminal work and looks to face a long time behind bars.
The cops give him a way out; assassinate the head of the religious Muslim group and walk away free.
20. Do the Right Thing (1989)
A box office hit, Do the Right Thing was a 1989 American comedy-drama that was written, directed, and produced by Spike Lee.
The film stars Lee, Danny Aiello, Ossie Davis, Ruby Dee, Samuel Jackson, and many others. The story is based in a Brooklyn neighborhood that's boiling with racial tension between the African-American residents and Italian-American owners of a pizzeria that's located nearby.
These tensions end up culminating in a tragedy as violence erupts on a hot summer day. The consistent shift between peace and violence and how one ends up growing amidst the tension that keeps coming in from both ends is what the film is about.
19. La Haine (1995)
La Haine (translated to 'Hatred' in English) is a French crime drama that was released in 1995 and was written, co-edited, and directed by Mathieu Kassovitz.
It stars Vincent Cassel, Hubert Kounde, and Said Taghmaoui. The film shot in black and white transverses over 24 hours and is about the lives of three friends; a Jewish, an Arab, and an African, belonging to a poor immigrant neighborhood in the suburban areas of Paris.
The title of the film has been derived from a line spoken by one of the protagonists, 'La Haine attire la Haine!' or 'hatred breeds hatred.' The film won the Best Director award at the prestigious Cannes Film Festival (1995).
18. Get Rich or Die Tryin' (2005)
Get Rich or Die Tryin' is an American crime drama that was written by Terence Winter and directed by Jim Sheridan and released in 2005.
The film is Curtis '50 Cent' Jackson's feature film acting debut. The ensemble cast includes Terrence Howard, Joy Bryant, Bill Duke, Ashley Walters, Viola Davis, and many others.
The film is partially autobiographical, giving bits of 50 Cent's life. He plays the role of the protagonist, Marcus Greer, a drug dealer who decides to turn away from his criminal life of dealing drugs to pursue a career in rap music.
The name of the film was shared with 50 Cent's 2003 debut album.
17. Dope (2015)
Another coming-of-age American comedy, Dope was released in 2015 and was written and directed by Rick Famuyiwa. The star cast includes Shameik Moore, Zoe Kravitz, Tony Revolori, Kiersey Clemons, Kimberly Elise, Chanel Iman, Type, ASAP Rocky, and Blake Anderson.
The executive producer of the film was Pharrell Williams who was the co-executive with Sean Combs. The film is about a young guy named Malcolm who's lived his whole life being a geek in an extremely tough neighborhood.
However, his life along with that of his best friends Jib and Diggy ends up changing for good once he ends up getting a chance invitation to an underground party.
16. Above the Rim (1994)
Above the Rim is an American sports drama and the directorial debut of Jeff Pollack who co-wrote the film.
The screenplay was done by Barry Michael Cooper and adapted from Benny Medina's story. The ensemble cast includes Duane Martin, Tupac Shakur, Leon, and Marlon Wayans.
The film revolves around the story of an aspiring New York City high school basketball player and the bond he shares with a former basketball sensation turned drug dealer who is currently employed as a security guard at the high school from where he'd started his career as a basketball prodigy.
It is an ideal film that showcases life in the hood and the desire to change one's fate from becoming a gangster or criminal into someone more worthy.
The film was primarily based in Harlem with bits and pieces being shot in Manhattan's Centre for Science and Mathematics (East Harlem).
A few of the basketball scenes were also filmed at the Samuel J. Tilden High School, located in Brooklyn, New York.
15. Clockers (1995)
Clockers is an American crime drama released in 1995. The film is directed by Spike Lee and is an adaptation of the 1992 novel by Richard Price of the same name.
Price was also the co-screenplay writer along with Lee. The star cast includes Harvey Keitel, John Turturro, Delroy Lindo, Isaiah Washington, and Mekhi Phifer as the protagonist.
It was also Phifer's debut movie. The story revolves around Strike (Phifer), a petty street-level drug dealer who ends up getting entangled in a murder investigation.
It is set in a neighborhood filled with youngsters who are all petty drug dealers working under Rodney Little, a local drug lord. Due to the brewing of bad blood between Rodney's dealers, all their negotiations end up with a murder.
The two main detectives that are working on the case are convinced that the one who's turned himself in (Strike), isn't the actual crime but has been framed, and they set out on trying to prove his innocence.
14. ATL (2006)
ATL is another American coming-of-age drama that was released in 2006 and was the feature film directorial debut of Chris Robinson, a famous music video director.
The screenplay was based on an original story written by Antwone Fisher and is partially based on the experiences of the film's producers, Tionne 'T-Boz' Watkins and Dallas Austin.
The film is based in Atlanta and revolves around the likes of Rashad (played by hip hop artist T. I., an Atlanta native) and his group of friends who all are in their final year of high school and about to enter adulthood.
The film was also the debut of most of the ensemble cast and had several celebrities from Atlantic city make cameo appearances, such as Jazze Pha, Bone Crusher, and Monica.
It ended up becoming one of the cult hits of the rap community.
13. American Me (1992)
American Me is an American crime drama that was released in 1992 and was the directorial debut of Edward James Olmos.
Olmos was also the film's protagonist, Montoya Santana, a character that is loosely based on the famous mob boss, Rodolfo Cadena.
The film depicts a fictional account of the founding and the consequent rise to power of the Mexican Mafia in the notorious California prison system from the 1950s, right up to the 1980s.
It shows Santana (Olmos), the Mexican-American mafia kingpin getting released from prison and falling in love for the very first time in his life.
This leads him to introspect his gangster lifestyle and decide on making the necessary changes.
12. Colors (1988)
Colors is American police procedural action-based crime film starring Robert Duvall and Sean Penn in titular roles and released in 1988.
The film is based in the gang-infested neighborhoods of Los Angeles, such as Westlake, Echo Park, South Central Los Angeles, and East Los Angeles, from the late 1980s.
The film revolves around Bob Hodges (Duvall) a Los Angeles Police Department C. R. A. S. H officer and his rookie partner Danny McGavin (Penn) and their quest of trying to stop the notorious gang violence that keeps erupting between Bloods, the Crips, and several small Hispanic street gangs.
The film also helped relaunch Dennis Hopper's career in the direction, 19 years after Easy Rider.
11. Set It Off (1996)
Set It Off was an American heist-themed crime action film that was released in 1996. It was directed by F. Garu Gray and written by Takashi Bufford and Kate Lanier. What sets the film apart from the others is the fact that the protagonists were all girls.
The film stars Jada Pinkett, Vivica A. Fox, Queen Latifah, and Kimberly Elise (it was her debut film). The story traces four best friends based in Los Angeles California, who are struggling with their finances and thus plan on executing a massive bank robbery.
While Frankie (Vivica) is fired from her job as a bank teller and starts working with her friends Tisean (Elise) the single mother, Cleo (Queen Latifah) a boisterous lesbian, and Stony (Pinkett) who's dealing with the tragic loss of her brother, at a janitorial service.
Each of the girls is out to rob the bank for a different reason, although their main motive remains consistent; trying to achieve a better life for themselves and their families.
The film was a box office hit and earned massive positive ratings and reviews from critics. The soundtrack too was a commercial success, ranking on the Top R&B/Hip-Hop Albums.
10. Sin Nombre (2009)
Sin Nombre or Nameless is a Mexican-American adventure thriller that was written and directed by Cary Joji Fukunaga and released in 2009.
The film is about a Honduran girl named Sayra (Paulina Gaitan) who attempts to immigrate to the United States and another boy, a Mexican named Willy 'El Casper' (Edgar Flores) who is caught up on the wrong side of life, stuck in the violence of gang life.
The both of them must attempt the arduous journey around the border together, in hopes of a better and more stable life.
The struggles and perils of trying to cross the border are what the film delves into, making for an interesting watch into how difficult it is for those attempting to find better lives and the loss they endure in these journeys.
9. A Better Life (2011)
A Better Life is a drama film released in the year 2011 and directed by Chris Weitz. The film is based on Roger L. Simon's story and follows the life of an undocumented immigrant gardener who lives with his son as they both look to find their rent-to-own truck.
Mexican actor Demián Bichir Nájera who plays the titular role of Carlos Galindo, the father won the Academy Award for Best Actor.
Galindo (Bichir) and his partner Blasco work as gardeners in East LA. His son Luis studies in a high school.
Luis' girlfriend is a part of a gang and they pressure him to become a member of the gang as well.
What follows is Galindo's quest of trying to protect his son from the gang and other immigrant agents who threaten to deport him, while also trying his level best to give him the life and opportunities he never had.
8. Stand and Deliver (1988)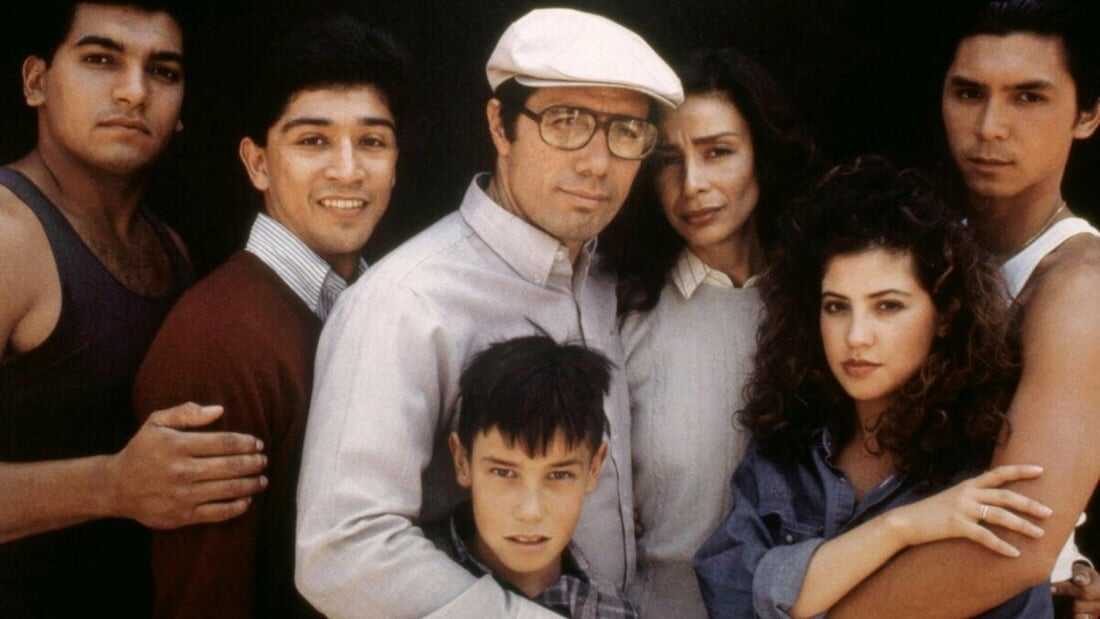 Stand and Deliver is an American drama film that was directed and co-written by Ramon Menendez and Tom Musca, starring Edward James Olmos in the titular role of a high school mathematics teacher, Jaime Escalante.
The film is based on a true story. Olmos was nominated for the Academy Award for Best Actor and the film also won the Independent Spirit Award for Best Feature in 1988.
In the film, Escalante joins a school filled with Latino students belonging to working-class families, having academic abilities much below their grade level.
While the students who are prone to dropping out resent him and threaten him, he begins to use mathematics, formula, and numbers to not just win them over but also to get them to study and love the subject and dream of a better future than what they envision for themselves.
7. Poetic Justice (1993)
Belonging to a different sub-genre in the hood genre, Poetic Justice is a romantic drama that was written and directed by John Singleton and released in the year 1993.
The film stars Janet Jackson and Tupac Shakur in titular roles with Regina King and Joe Torry in supporting roles.
The film follows Justice (Janet Jackson), a poet in mourning, having lost her boyfriend to gun fight violence. She decides to go on a road trip from South Central L. A. to Oakland using a mail truck along.
In this journey, she's accompanied by a friend (King) as well as a postal worker (Shakur) whom she can't stand at first but who eventually helps her deal with the depression she's feeling at the loss of her boyfriend.
Having received critical acclaim for his debut film Boyz n the Hood, Singleton decided to make a film that would help give voice to young African-American women; and that's how Poetic Justice was given shape.
6. Carlito's Way (1993)
Carlito's Way is an American crime drama that was released in 1993 and was based on two novels; Carlito's Way (1975) and After Hours (1979), by Judge Edwin Torres.
The film's adaptation was scripted by David Koepp and the star cast includes, Al Pacino, Sean Penn, Luis Guzman, Penelope Ann Miller, and many others.
Al Pacino plays the titular role of Carlito Brigante, a Puerto Rican criminal that's based in New York City.
He decides to let go of the criminal life and retire to paradise but his criminal past refuses to let go of him, which is why he unwillingly gets dragged into activities that end up getting him imprisoned. Is there going to be a way out for him or will he forever be stuck in a look?
The film was primarily based on After Hours even though the name was taken from the first novel, only to avoid confusion with Martin Scorsese's 1985 film.
5. 8 Mile (2002)
8 Mile is a musical drama film that was released in 2002 and was written by Scott Silver and directed by Curtis Hanson.
The film stars famous rapper Eminem (it was his debut) along with Brittany Murphy, Mekhi Phifer, Anthony Mackie, Michael Shannon, and Kim Basinger in the ensemble.
The film has aspects of an autobiography from the life of Eminem. It revolves around the life of an aspiring white rapper Jimmy Smith Jr aka B-Rabbit (Eminem) in his attempt to launch a career in hip-hop, a musical genre that is primarily predominated by African Americans.
The title has been taken from 8 Mile Road, a highway that lies between Detroit (a primarily African-American city) and the white suburban communities of the north to where Eminem originally belongs.
4. Hustle & Flow (2005)
Hustle & Flow is an American drama film that was released in 2005 and directed by Craig Brewer and produced by Stephanie Allain and John Singleton.
The film is about a Memphis-based hustler named Djay (Terrence Howard) and a pimp who aspires to become a rapper.
He tries to release his first record and looks to take help and support from friends and well-wishers in the Memphis hood he belongs to.
However, when he hears that a popular hip-hop rapper is set to visit his area, Djay decides on giving his all to provide a hustle that'll surely be able to grab his attention.
The ensemble cast includes Anthony Anderson, Paula Jai Parker, Elise Neal, Ludacris, DJ Qualls, Taraji P. Henson, and Taryn Manning.
3. Boyz n the Hood (1991)
Boyz n the Hood is a 1991 American hood drama film that was John Singleton's feature directorial debut. He was also the writer of the film.
The title of the film is a double entendre; a play on the term 'boyhood' as well as a reference to the 1987 rap song of the same name by Ice Cube.
The film revolves around the life of Tre Styles, who is set to stay with his father Furious Styles in South Central Los Angeles.
The Crenshaw neighborhood is known for having a booming gang culture. Tres and his childhood friends, Darren 'Doughboy' and Chris, begin to dissect life in the neighborhood, by trying to find answers to all questions on race, relationships, and violent crimes while trying to build a future for themselves.
But will the trio be together through it all or will the racial tension turn them against each other?
2. Menace II Society (1993)
Menace II Society is a 1993 teen crime drama thriller that was the directorial debut of the Hughes brothers.
The movie was set in the Crenshaw and Watt neighborhood of Los Angeles and revolved around the lives of Kaydee 'Caine' Lawson and his friends.
The film showed ample scenes that focused on violence, profanity, and several drug-related bits and pieces, along with a realistic portrayal of an urbanized colony that lived on violence while trying to send some meaningful messages.
Albeit the content was considered notorious, the performances of Jada Pinkett and Larenz Tate were highly appreciated by the critics.
1. Scarface (1983)
One of the greatest crime drama films of all time, Scarface was directed by Brian De Palma, written by Oliver Stone, and released in 1983.
The film is loosely based on a 1929 novel of the same name and also serves as a remake (bits and pieces) of the 1932 film of the same name.
The film stars the famous Al Pacino along with Steven Bauer, Michelle Pfeiffer, Mary Elizabeth Mastrantonio, and Robert Loggia.
The film is the story of a Cuban refugee, Tony Montana (Pacino), who arrives in the United States, Miami, absolutely penniless during the Mariel boatlift (mass immigration of the Cubans) and eventually ends up becoming an extremely powerful and notorious homicidal drug lord.
So, there you have it, hood fanatics! These are the top 50 best hood movies of all time, with a hint of crime, drug dealing, extortions, police atrocities, immigration, and more.