»
Top 50 Best Golf Movies Of All Time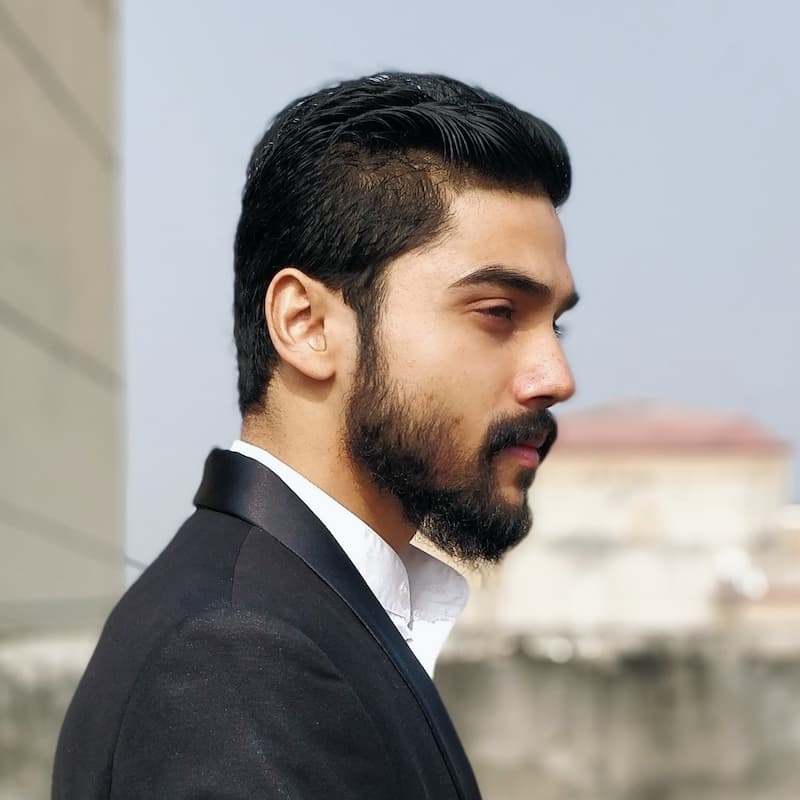 Shivam-Updated June 20, 2023
---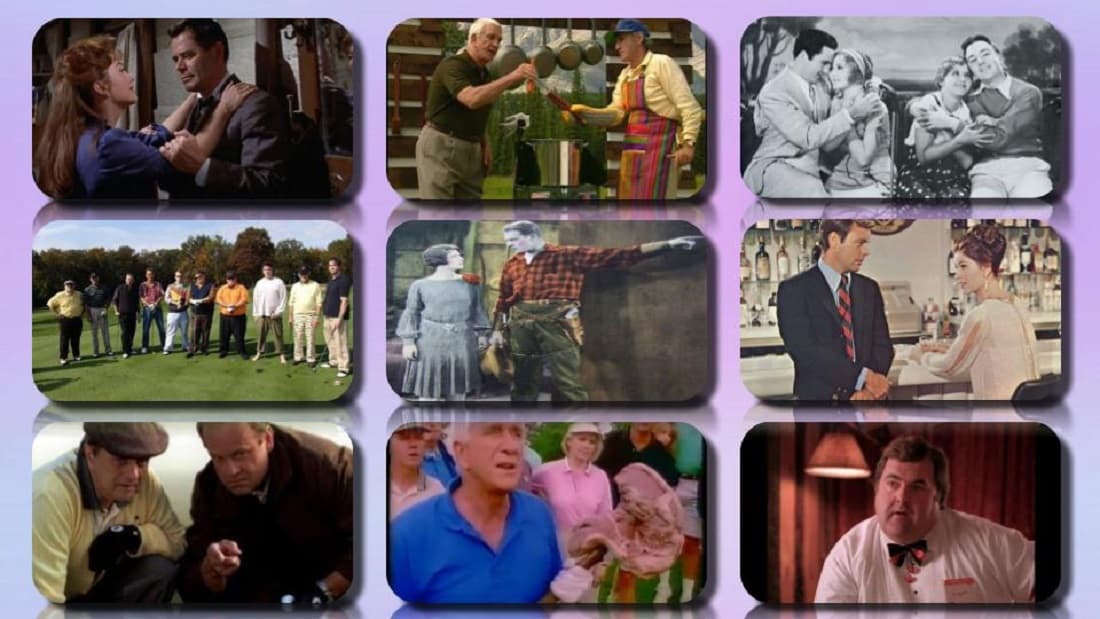 Golf is good. It is a reasonable physical and mental exercise that involves a fair amount of walking and thinking. So, yes, some really good sports flicks out there have strived to do justice to the sport over the years.
While it is a sport that can come off as slow-paced or overwhelmingly frustrating to many, there's just something about golf-themed dramas that makes us want to experience them on the big/small screen.
Needless to mention, a ton of movies dedicated to the sport have been around since the 1920s. Sure, there are great comedies and biopics, but there have also been a few stinkers along the way.
So, whether you're a seasoned pro or a total amateur, we have fetched you a story on the finest golf-themed features to have ever been produced.
50. Blades (1989)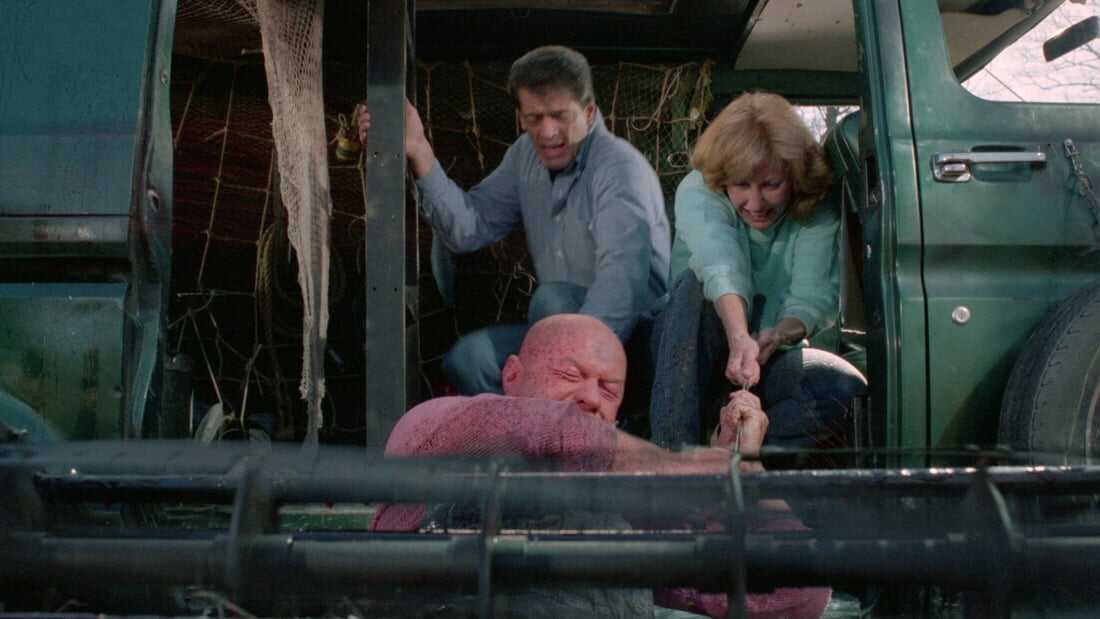 Director Thomas R. Rondinella's Blades is a horror comedy that tries its best to keep golf as one of its major plot points.
We see how a peaceful country club becomes the hunting ground for a demonically possessed lawnmower who seems to have a taste for human flesh.
After he attacks and dismembers a few members of the prestigious country club, two strong-willed golfers and a groundskeeper take the onus on themselves to eliminate the mower for good.
Often described by its director as a parody of Jaws, Blades is a B movie that tells a tale of terror on the golf course.
49. West of Broadway (1926)
Directed by Robert Thornby, West of Broadway tells us the story of Bruce Elwood and Freddie Hayden.
When Bruce hears that golf-champion Freddie Hayden is around to participate in a golf tournament, he sends word that he'd like to be given golf lessons at his Cowboy Golf Club.
However, much to his dismay, Freddie turns out to be a lady.
We see the ranch cowboys starting to neglect their work only so that they can get an opportunity to take lessons from Freddie.
The area's leading cattle rustler and a true-blue baddie, Bad Willie, is also among the people who are smitten by Freddie.
Even though this 1926 feature doesn't entirely revolve around golf, it does use it as a significant backdrop to the story.
48. Handicapped: A Documentary About Bad Golf (2009)
Handicapped does its best to document the third annual Albert J. Doermaet, Jr. Average Man Invitational; a golf event created primarily for bad golfers by the CEO of a multi-millionaire portable toilet company.
He tries to organize the event with the sole aim of trying to fulfill his lifelong dream of competing in a high-stakes golf tournament.
Those who have had a childhood dream to participate in any sporting tournament on a professional level will perhaps be able to relate to this documentary.
47. Life, Death and Mini-Golf (2004)
Director Randy Kent's Life, Death and Mini-Golf showcases how the friends, family members, and bandmates of rock star Kent Ramsey come together to deal with several issues after he ends up killing himself.
While in the process of coping with the loss, the group also decides to play a few good rounds of golf in Ramsey's honor.
Even though not a lot many golf enthusiasts would be heard recommending this feature, it can at least be seen once for its distinct plot structure.
46. Love in the Rough (1930)
Love in the Rough introduces us to a shipping clerk named Jack Kelly, who is recruited by his short-tempered and nervous employer to help with his golf game.
Arrangements are made for Kelly to visit his club and participate in the tournament. However, while there, the man ends up falling for Marilyn, thus, making golf secondary to his love for the lady.
Not many are aware of the fact that this Charles Reisner directorial venture is a musical comedy remake of the 1927 silent film Spring Fever.
Thriving on its catchy numbers, Love in the Rough does a fine job of demonstrating how entertainment was transitioning from the Jazz Age into the era of the Great Depression.
45. Birdie & Bogey (2004)
Helmed for the screen by Mike Norris, this sports drama motion picture tells the story of a professional golf player, Danny O'Connor, who finds out that his young daughter, who also serves as his caddie, is battling a deadly disease.
Even though he is often accompanied by his daughter on the golf course, Danny has no option but to find the much-needed inspiration to compete alone, and, ultimately, fulfill his daughter's final wish.
Birdie & Bogey is a fair one-time watch; especially for families involved with the sport.
44. Golf in the Kingdom (2010)
Based on Michael Murphy's novel of the same name, Golf in the Kingdom is set in the 1950s. The story follows an American philosophy student Michael, who happens to be traveling to India.
Before he allows his unpredictable future to take control, he decides to stop at Links of Burningbush in Scotland for one last round of golf before giving up the sport for good.
While this Susan Streitfeld-helmed feature falls short of doing complete justice to its source material, it does a fair job of showcasing how we attempt to navigate life by measuring every single step and gaining perspective after every setback.
43. Stupid Little Golf Video (1997)
Notorious golf enthusiast Leslie Nielsen returns to the green in the third and last of the how-to-golf-badly trilogy. We get to relive his antics as he prepares to dispense more how-to tips for the beginning, bad golfer.
Not only does this project advises on how to reduce one's score by skipping the last hole but it also goes a step ahead and attempts to improve your cart-driving skills.
Filmed by Peter Hayman, Stupid Little Golf Video is a title with extremely polarizing reviews. While some may find it boring, others may take time, but, eventually, get used to its absurdity.
42. Bad Golf My Way (1994)
A sequel to Leslie Nielsen's first golf video Bad Golf Made Easier, Bad Golf My Way also serves as an out-and-out parody of golf and other golf videos and books.
What separates this particular project from the other two credits in the Bad Golf trilogy is that Leslie Nielsen and his caddie decide to drive a jerky golf player crazy by distracting and toying with him.
Just like what its plot conveys, this project is aimed at people who wish to distract themselves from the usual complexities of their day-to-day lives. Enough said.
41. Once You Kiss a Stranger... (1969)
The focus of the story in this guilty pleasure watch is a professional golfer Jerry, who is seduced by an attractive woman.
Soon after, she offers to kill his arch-rival, but only if he is willing to slaughter her psychiatrist, who wants her committed at any cost.
More inclined towards having tropes of a trademark film noir than that of golf, Once You Kiss a Stranger... shows Carol Lynley playing a real psycho character with no sense of morality whatsoever.
While the sport is certainly there to set the tone for what is to follow, not a lot of it is shown, which somehow ends up working for thr movie.
40. The Sports Pages (2001)
This television movie comprises two short films that cast a light on how sports can influence the lives of ordinary people.
While the viewers get to see a golfer snap and kill his irritating partner, they also come across sports interviews that underscore the events acted out in the film.
Even though it may be a tad tricky to write a full-fledged review of The Sports Pages, which consists of two independent stories, it certainly may appeal to fans of both football and golf.
Having said that, the feature can also turn out to be a mildly amusing watch for people who aren't particularly fond of the two aforementioned sports.
39. Miracle on the 17th Green (1999)
Based on author James Patterson's book of the same name, this uplifting made-for-TV movie tells us the story of a man in his 50s who, unfortunately, finds himself out of a job.
As he seeks to find solace on the golf course, his newfound sporting success and admiration for the sport threatens to disrupt his family life.
A decent story presented with flair and compassion, Miracle on the 17th Green does a praiseworthy job of allowing its viewers to weigh the integral values in life against total commitment to a career.
38. The Squeeze (2015)
Based on the real-life events of Keith Flatt, this Terry Jastrow directorial venture traces the journey of Augie; a young golfer who won a local tournament by 15 strokes and, therefore, tied and broke the public course record.
Soon after, he is enticed by a gambler to play the sport for bet money. Even though everything seems to be going according to plan, he soon realizes that he has put his and his family's life on the line.
The Squeeze, which centers on a golf prodigy named Augie Baccus, is not exactly the best golf-oriented feature to stumble upon.
While the story and its execution come across as unconvincing, the film can still be seen once for being based on real-world events.
37. Swing Away (2016)
This Michael A. Nickles directorial venture tracks the journey of an American pro who is suspended from the LPGA tour.
Her subsequent escape to Greece and her grandparents' village leads to a total showdown against a ravenous developer; something that ends up changing both her and the villagers' lives forever.
Even though Swing Away does not have anything fresh to serve, it still is a decent, light-hearted drama to catch with your family.
Watch out for the gorgeous locations in Greece that might compel you to take a golfing vacation to the country.
36. Part Time Wife (1930)
Directed by Leo McCarey, this American pre-Code comedy feature film outlines the journey of a man and woman, who decide to part ways after having fallen in love on a golf course.
However, both sport and life have other ideas for the couple. Even though this motion picture includes golf as a crucial subplot, the emphasis is mostly on drama.
In fact, you'd be a bit surprised to learn that even comedic bits are rare. While it is obvious going by the user reviews that Part Time Wife may not have aged gracefully, its cinematography still does manage to make an impression.
35. Banning (1967)
Banning, which has been helmed by Ron Winston, follows a playboy golf pro who is down on his luck.
We see his past following him to a Los Angeles country club where he starts to work as an assistant pro.
This Technicolor drama flick looks attractive as its vivid colors are put on full display. Also, actor Robert Wagner's expressionless approach to acting seems to have been utilized to good effect by the makers in this one.
Credit has to be given to director Ron Winston for keeping the screenplay focused and not allowing it to overshadow the nuances of the sport.
34. Bad Golf Made Easier (1993)
If you wish to learn golf but are tired of all the so-called training videos available on YouTube, allow Leslie Nielsen to teach you the intricacies of the sport.
Nielsen can be seen teaching a frustrated rookie golfer how to bend the rules of golf to his advantage. Neefless to say, he does his best to entertain in this Rick Friedberg directorial venture, which is a parody of the sport and other golf-related videos and books.
The video showcases many players making silly mistakes while learning to master the sport. You're in for some unexpected fun in this one.
33. Tee Shot: Ariya Jutanugarn (2019)
Helmed for the television audience by Tanawat Aiemjinda, this biopic aims to trace the journey of professional golfer Ariya Jutanugarn, who became the first player from Thailand to win on the LPGA tour.
We get to see how she begins her career as a child prodigy and, eventually, goes on to become the number one player in the whole world.
Even though it isn't a great golf movie by any means, Tee Shot: Ariya Jutanugarn has enough zeal to leave you pleasantly surprised.
32. Par 6 (2002)
This Grant Heslov directorial venture tells the story of a pessimistic man who returns to his family's homestead in Texas and aims to start a golf course with his brothers and sisters.
A decent story about a small community coming together to beat the system, Par 6 relies on the several adventures that it shows in its screenplay.
While the humor and performances are fair enough, the film is also backed by its soundtrack. It is the kind of project you'd like to recommend to people who are looking for something quirky and unknown to watch.
31. Becoming Redwood (2012)
In this Jesse James Miller directorial venture, which constantly nods to Wes Anderson's approach to filming, we see Redwood Forrest Hanson believing that beating Jack Nicklaus at the 1975 Masters golf tournament might just help in reuniting his hippie father and estranged mother.
Besides using his imagination, the strong-headed 11-year-old also gets much-needed tips from his step-grandfather in his ambitious mission. Even though this Canadian flick ceases to extract tears or feelings of empathy from the viewers, it can be seen for the sincere performance of the young Ryan Grantham.
So, get ready to get a vision of joy and compassion through the innocent eyes of Redwood Forrest Hanson.
30. The Boys of Sunset Ridge (2001)
The Boys of Sunset Ridge aims to trace the journey of four friends who have been making sure to meet at the Sunset Ridge Golf Club ever since they were boys.
Twenty years removed, they are now true-blue members of the club. We see how, despite the many ups and downs in their lives, their friendship continues to stand the test of time.
The wonderfully cast feature film does its best to express a ton of things about friendship and loyalty without ever overplaying it.
Moreover, the decent performances in this one are aided by a storyline that is easy to follow and connect to.
29. Follow the Sun (1951)
This inspiring biopic on the courageous champion golfer Ben Hogan features Glenn Ford as Hogan and Anne Baxter as his wife.
Ardent fans of golf get an opportunity to familiarize themselves with Hogan, who is regarded as one of the greatest golf players of all time.
It is almost indisputable that the man must have had more than a few interesting stories to tell his supporters.
Needless to mention, this Sidney Lanfield directorial venture attempts to trace his early work as a caddie, his professional career, and the horrific and much-talked-about car accident.
28. Follow Thru (1930)
Photographed entirely in Technicolor, directors Laurence Schwab and Lloyd Corrigan's Follow Thru was based on the hit Broadway musical of the same name.
The film tells the story of a woman golfer, who, after having lost a crucial match to someone from another club, begins to take lessons from a pro.
However, things get interesting when she finds herself falling for him. The motion picture, which has been duly preserved by the UCLA Film and Television Archive, was only the second all-color all-talking feature to be produced by Paramount Pictures.
27. Fairway to Heaven (2007)
Written by Ryan Tower and helmed by him and Brandon Worswick, Fairway to Heaven is a lesser-known feature that shows the respective lifestyles of its characters getting determined by their golf scores.
Even though not a lot of you might be able to chance upon this title easily, we are almost certain that you might end up liking the sound quality and special effects if you do.
While some of the camera shots look cool, the project mainly banks on its humor to make an impact.
Oh, and there is a Michael Jackson gag to watch out for that might leave you in splits.
26. Seven Days in Utopia (2011)
Directed by Matt Russell and starring Robert Duvall, Lucas Black, and Melissa Leo in significant roles, this Christian sports drama film introduces us to a young golfer who finds himself unexpectedly stranded in Utopia, Texas after a disastrous outing on the pro circuit.
There, he is welcomed by a rather eccentric rancher who manages to have an impact on his life. Based on the book Golf's Sacred Journey: Seven Days at the Links of Utopia by Dr. David Lamar Cook, this motion picture keeps its rhythm intact as it thrives on Duvall's splendid performance and excellent supporting cast.
In fact, it wouldn't be an exaggeration to assert that Duvall's undeniable screen presence keeps the screenplay afloat.
25. Dead Solid Perfect (1988)
In this Bobby Roth directorial venture, Randy Quaid stars as Kenny Lee; a talented but underachieving pro golfer trying to break through on the tour.
While trying to make a name for himself, he also gets to learn that the most important things in life go far beyond the sport.
Even though this motion picture is a part golf movie and part relationship primer, we are certain that fans of the sport will find it to be a decent watch.
As predictable as it might be, Dead Solid Perfect is definitely entertaining.
24. The Man with the Perfect Swing (1995)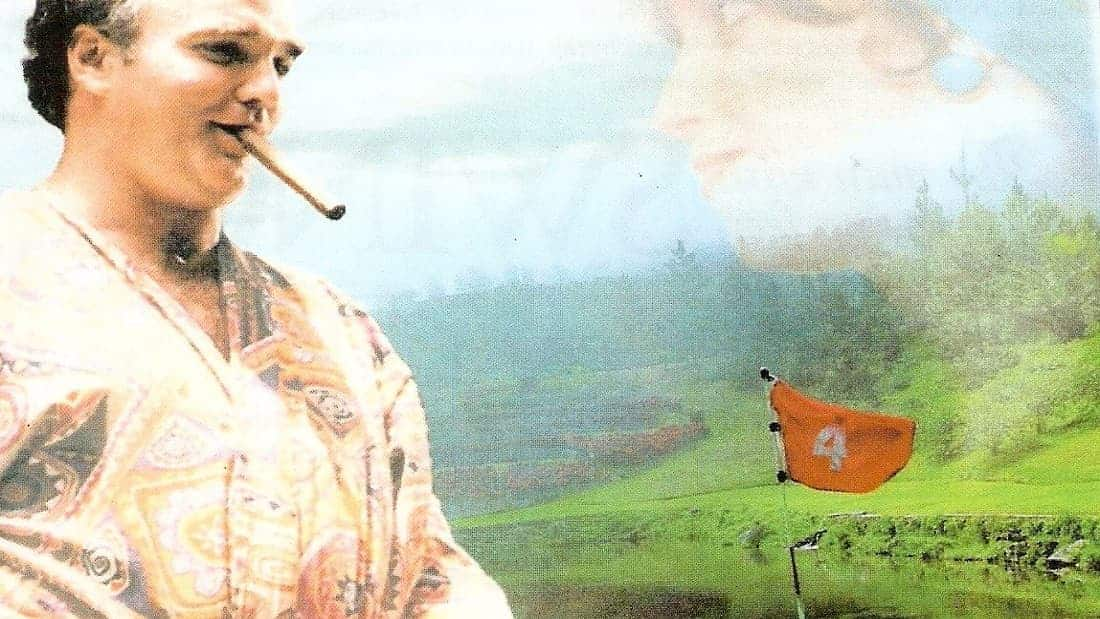 Most of you would write off this movie at face value. Sure, it is a low-budget entertainer starring a bunch of unknowns shown playing a sport as serious as golf. But, trust us when we argue that this little gem might end up surprising you for good.
The story follows an indebted middle-aged former pro baseball player Anthony "Babe" Lombardo, who needs to find a way to get the IRS off his case.
When he somehow manages to come up with a unique golf swing, it paves the way for him to cash in on it, mostly in bad ways.
Written and directed by Michael Hovis, The Man with the Perfect Swing moves at a steady pace with the right amount of humility and humor infused into its storytelling.
The sharp writing and decent performances only help its cause.
23. Two of a Kind (1982)
Helmed for the small screen by Roger Young, Two of a Kind has been headlined by the iconic George Burns.
The plot follows a grandfather and grandson who, while trying to get familiar with each other, develop a one-of-a-kind bond with laughter, love, and a little golf to boot.
The selling point of this television movie is the beautiful relationship that the grandfather and grandson share. Furthermore, the true-to-life performances of the two leads add a bit of charm to the film's already unique appeal.
We would suggest our readers to watch this poignant story about the unquestionable power of love between a boy and his grandfather.
22. A Gentleman's Game (2002)
Directed by J. Mills Goodloe, A Gentleman's Game traces the journey of a golf prodigy who learns valuable lessons while working as a caddie at an exclusive country club.
The movie is based on the novel of the same name by Tom Coyne. It uses the sport of golf to deliver an important and ever-so-relevant message to its viewers: there is more to life than simply competing to win, no matter what our field of interest.
A Gentleman's Game goes on to underscore the fact that there should be room for our respective individual interests to blossom as well. Needless to mention, this little-seen drama is worth seeking out.
21. Den ofrivillige golfaren (1991)
This Lasse Åberg directorial venture tracks the adventurous journey of Stig-Helmer, who vows to play golf after a bet made by Ole's wannabe girlfriend.
The catch here is that the man has never played the game before. However, his Norwegian friend Ole promises to help him learn the tricks of the sport in a short span of time.
This often funny and smart motion picture will be enjoyed mostly by those who have a basic knowledge of golf and its terminology.
While it is not an outstanding film, it certainly manages to provide the viewers with a feel-good experience. Also known as The Accidental Golfer and The Involuntary Golfer in English, it won Lasse Åberg the award for Best Actor in a leading role at the 27th Guldbagge Awards.
It is said that the movie was inspired by the golf stories of popular author P.G. Wodehouse.
20. Chasing the Green (2009)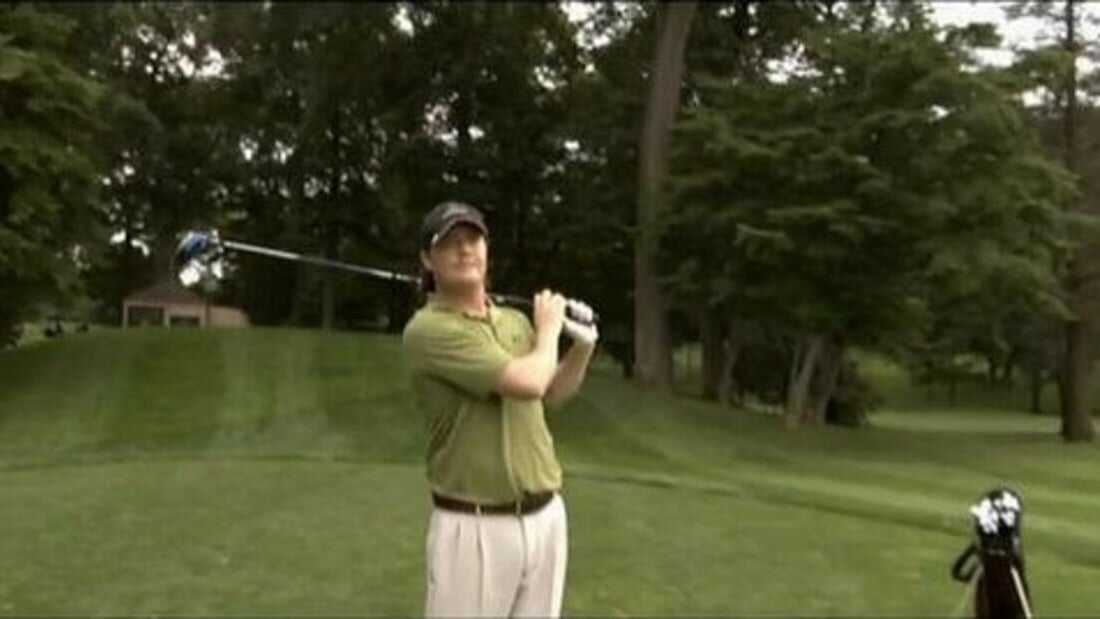 Inspired by a true story, Chasing the Green tells the story of two brothers in their 20s who become millionaires during the early 1990s. However, they risk losing their wealth to an over-zealous bureaucrat.
This Russ Emanuel directorial venture traces the quest of the two brothers to become wealthy. It adds subplots on their relationships with other people, which may or may not work, depending on the viewer.
That said, the decent performances and sincere direction make for an entertaining viewing experience.
19. Babe (1975)
Adapted from This Life I've Led - My Autobiography, this Buzz Kulik-helmed motion picture tells the true story of Babe Didrickson, who won two gold medals in track and field at the 1932 Olympics.
After she makes up her mind to become a world champion golfer, her battle to be accepted as a professional in the world of sports overwhelmingly dominated by men takes center stage.
In addition, we get to see the tenacious lady's fight against cancer. Babe is certainly a project that should be seen to relive the life and career of Babe Didrikson; someone who will always be a role model for female athletes.
18. Tommy's Honour (2016)
This Jason Connery-helmed feature film is an adaptation of Kevin Cook's book "Tommy's Honor: The Story of Old Tom Morris and Young Tom Morris, Golf's Founding Father and Son".
It does a commendable job in capturing the spirit of its nonfiction counterpart and demonstrating it efficiently on celluloid.
The story follows a young Tommy Morris, who goes on to overshadow his father, who is considered to be one of the greatest golfers of all time.
Even though misunderstandings ensue, their life alters in the true sense of the word when the former ends up marrying an older woman of a lower class.
Just like its source material, Tommy's Honour provides an interesting glimpse into the lives and careers of two influential golfers who happened to hail from Scotland in the 1860s.
17. Uneven Fairways (2009)
Based on the books Uneven Lies by Pete McDaniel and Forbidden Fairways by Dr. Calvin Sinnette, this Dan Levinson-helmed project has been narrated by popular screen actor Samuel L. Jackson.
The sole aim of this documentary is to make the viewers familiar with the rich history of African-Americans golfers; those who had the indomitable will and courage to stand up for their rights and pave the way for future stars of golf by bypassing all social and racial barriers.
The project pays a fitting tribute to the men who share a great love for the game of golf and make it even greater with their presence.
16. The Caddy (1953)
This semi-musical-comedy-sports film is yet another early Hollywood title to feature golf as a plot point. Toplined by the iconic comedy duo of Dean Martin and Jerry Lewis, it strives to contrast the competitive worlds of golf and show business.
The story introduces us to Harvey Miller, who happens to be the beloved son of a popular golf pro.
Needless to say, his father wishes him to follow in his footsteps but, Harvey seems to be a bit too afraid of crowds.
However, he starts to act as a coach and caddie for his friend Joe Anthony and ends up becoming a confident and successful golf instructor in due time.
Even though this funny and fast-paced motion picture may not be the finest Martin and Lewis film the two ever worked on, it certainly can be watched for the dynamic duo.
15. Tin Cup (1996)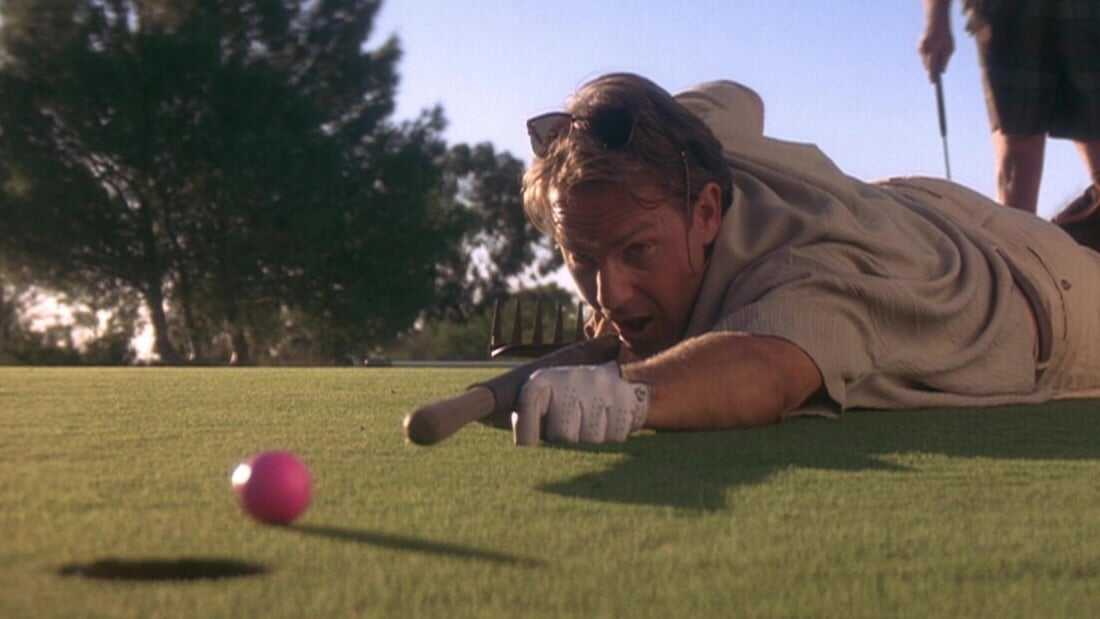 Actor Kevin Costner and filmmaker Ron Shelton teamed up again to tell the story of a small-town Texas golf player, who qualifies and enters the United States Open golf tournament.
Besides the trophy, he also wishes to earn the respect and love of his rival's lovely girlfriend. Tin Cup, which is a part sports movie and part romantic comedy, thrives on its well-written and smart dialogues.
Costner's likable lead performance not only fetched him a nomination for the Golden Globe Award for Best Actor – Motion Picture Musical or Comedy but also ensured that the movie was at least a moderate box office success.
14. Spring Fever (1927)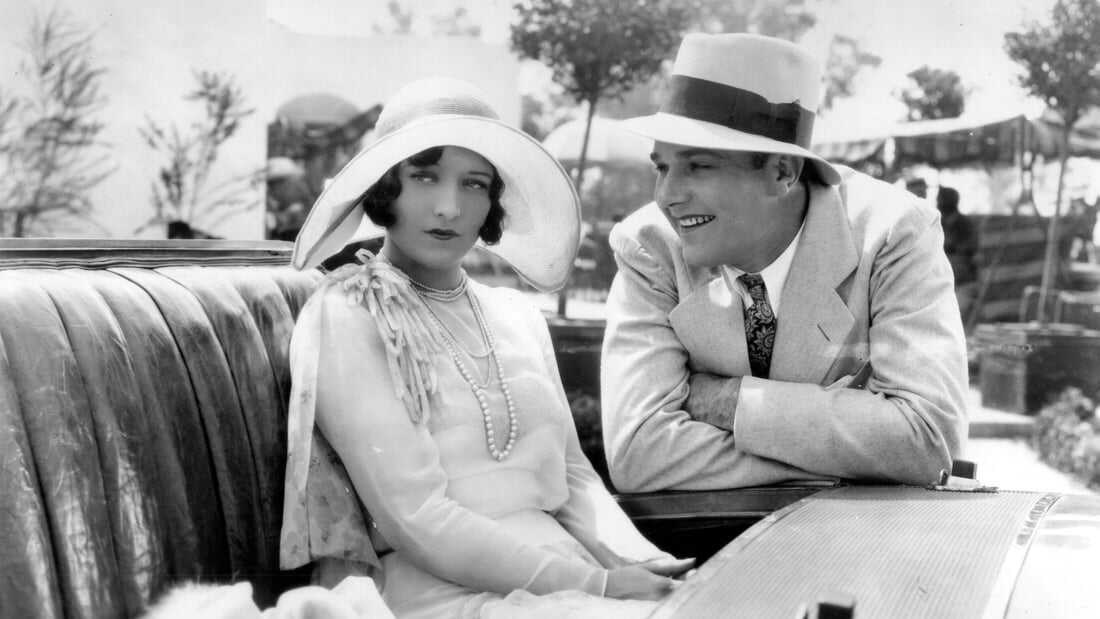 Helmed by Edward Sedgwick and toplined by actors Joan Crawford, William Haines, and George K. Arthur, this motion picture is based on the 1925 play of the same name by Vincent Lawrence.
It follows the journey of a clerk who pretends to be a professional golf player solely to impress a wealthy socialite and win both her favor and heart at the same time.
Spring Fever, which was only the second title starring Haines and Crawford, and their maiden on-screen romantic pairing, was a successful production; even though not a lot of critics were too gracious to it.
While the star in Joan Crawford manages to make her presence felt, the movie actually proved to do a lot more for William Haines.
This is because there were reports that soon after its release, he was mobbed by fans at a personal appearance at a professional golf tournament.
13. Bobby Jones: Stroke of Genius (2004)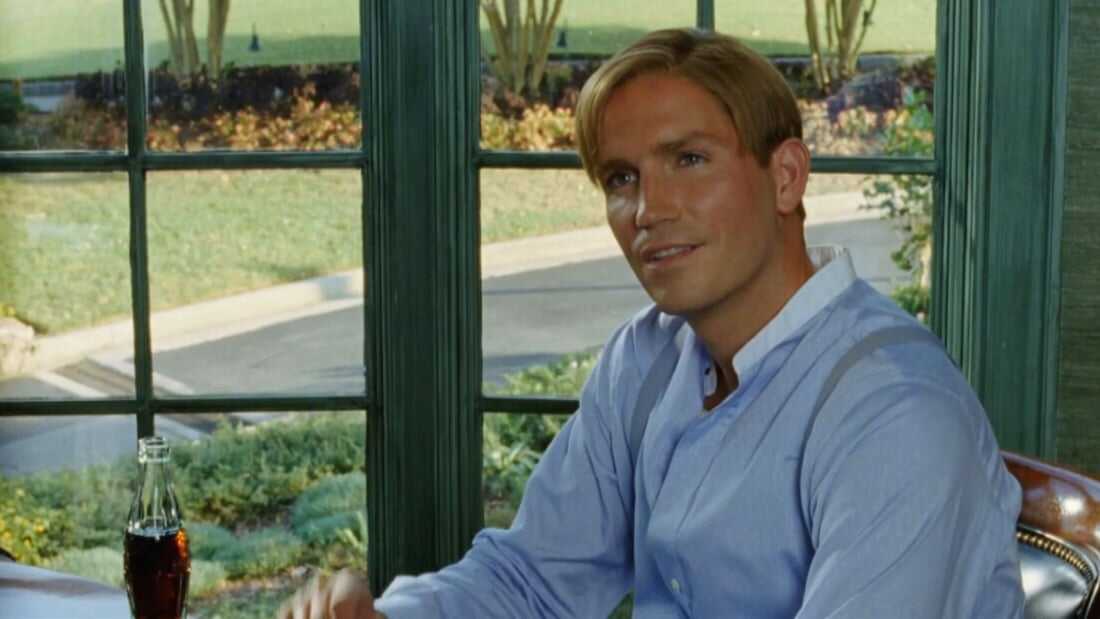 The early to mid-2000s saw a dramatic resurgence of features that aimed to revolve around the sport of golf. Among them was this project headlined by Jim Caviezel.
Based on the life of golfer Bobby Jones and helmed for the screen by Rowdy Herrington, this biographical drama motion picture is targeted towards hardcore golf fans than casual viewers.
While the average film fan may enjoy watching the rise and shocking retirement of a golfing legend, followers of the sport are in for a real treat as they also get to catch a glimpse of the prestigious fields of The Royal and Ancient Golf Club of St Andrews, one of the oldest golf clubs in the world.
12. The Legend of Bagger Vance (2000)
Based on Steven Pressfield's novel of the same name, The Legend of Bagger Vance has ceased to make its way into the mainstream so far.
However, there is a chance that golf fans may find tremendous value in its sincere performances and production.
Directed by Robert Redford and starring Will Smith, Matt Damon, and Charlize Theron in prominent roles, the film tells the story of Captain Rannulph Junuh, who chances upon a mysterious caddie.
Over time, the caddie ends up teaching him not only the art of mastering the perfect golf swing but also finding meaning in his very existence.
The motion picture opened to polarizing reviews and failed to set the cash registers ringing. While some critics appreciated the performances of its A-list cast and the emotional undertones in its screenplay, others openly criticized its mediocre script.
11. Pat and Mike (1952)
Helmed for the screen by George Cukor, Pat and Mike is a romantic comedy that has been headlined by reputed Hollywood stars Spencer Tracy and Katharine Hepburn.
The story tracks the journey of a shady sports promoter who seems to be convinced about a physical education teacher being a first-rate golf player.
The duo embarks on a rather ambitious and fully cinematic journey together to give their viewers a bang for their buck.
In typical Hollywood fashion, they also end up falling for each other. This supremely enjoyable film, whose focus is not entirely on golf, earned an Academy Award nomination for Academy Award for Best Original Screenplay.
10. The Founder (2016)
Like most professional sports in the world, golf wasn't known for being inclusive of women. In fact, many of you would be surprised to learn that women were excluded from participating in the sport until the 1950s.
However, things soon changed for the better after a group of forward-thinking and ambitious women ended up establishing the Ladies Professional Golf Association; therefore, breaking all social barriers in the sport that stopped them from utilizing their potential.
It is said that these ladies were not supposed to be athletes and were, in fact, registered to get paid to play.
Even though they were not supposed to call the shots, they most certainly ended up cementing their names in the history books, and for the right reasons.
9. From the Rough (2011)
From the Rough is yet another mainstream sports flick that aims to depict an underdog's climb to the top.
The story follows Catana Starks, who becomes the first woman to coach a collegiate men's golf team. Even though the squad members are immensely talented, they are as unmanageable as they can possibly be.
Needless to say, Starks rises to the occasion and guides her misfit players to an all-time record championship season; all while helping them learn valuable lessons about golf in particular and life in general.
The motion picture, which comprises a talented cast, goes on to convey that anyone can and should play golf if they have the necessary skill or desire to, irrespective of their background or temperament.
8. Happy Gilmore (1996)
Helmed by Dennis Dugan and starring the inimitable Adam Sandler in the lead, Happy Gilmore is a humorous take on competitive golfing contests.
The film traces the journey of Happy, who, after learning that his grandmother is going to lose her house, decides to enter the golf tournament to win the prize money.
The motion picture banks almost entirely on Sandler's rowdy, in-your-face comedic style. While it may not be everyone's cup of tea, it certainly has a lot of heart.
7. The Phantom of the Open (2021)
In this Craig Roberts-helmed motion picture, we get introduced to amateur golfer Maurice Flitcroft, who achieves his late-in-life goal of participating in the British Open Golf Championship.
However, the staid golfing community does not seem to be too happy with his pursuits.
Based on the biography The Phantom of the Open: Maurice Flitcroft, The World's Worst Golfer by Farnaby and Scott Murray, the feature film had its world premiere at the 65th BFI London Film Festival in 2015.
It opened to favorable reviews with praise directed towards Mark Rylance's stellar performance and its amazing musical score.
6. Loopers: The Caddie's Long Walk (2019)
Helmed by Jason Baffa, Loopers: The Caddie's Long Walk is a documentary that has been made for viewers who have a strong interest in golf.
We say so because it aims to document the unique relationship a golfer can form with a caddie. You have to give it to the filmmaker for spotlighting the expertise of bag-toting sidekicks who are underappreciated individuals involved with the sport.
We see this project duly celebrating men (and one woman) who are a lot less famous than personalities such as Tiger Woods and Jack Nicklaus.
Needless to mention, it is an account of golf that a true fan of the sport would not want to miss out on.
5. The Short Game (2013)
Fans of golf will feel privileged to get introduced to talented young players whose skills are more than enough to inspire jealousy in anyone who has ever had the dream to play the sport in this critically acclaimed documentary film.
We see a bunch of 7-year-old golfers travel to Pinehurst, North Carolina to battle it out in the World Championships of Junior Golf.
The winner of the Audience Award at the 2013 SXSW Film Festival, this documentary feature focuses on the lives and the respective training regimens of young players.
Several critics called The Short Game an exciting portrayal of arguably the world's dullest sport.
4. Seve: The Movie (2014)
This John-Paul Davidson directorial venture is an attempt at recounting the life and career of the magnetic Spanish golf player Seve Ballesteros, who dominated the golfing world from the 1970s to the 1990s.
What was special about the athlete was the fact that he ensured that the sport felt like an entertaining spectacle to even the ones who didn't really like playing or watching it.
Even though the project has been dramatized for the viewers, we still get to witness some of the most memorable shots and momentous achievements of Seve's illustrious career.
3. Caddyshack (1980)
Often dubbed as one of the funniest sports movies to have ever been produced, this Harold Ramis directorial venture tells the story of a young caddie who wishes to pursue a scholarship at an elite country club so that he can join a college.
However, he cannot get what he wants so easily. In order to achieve his goal, he has to first try and get into the good books of Judge Smails and, eventually, win a tournament.
Starring Chevy Chase, Bill Murray, Ted Knight, Rodney Dangerfield, and Michael O'Keefe in crucial roles, the story centers on the Bushwood Country Club.
Caddyshack, which initially opened to mixed reviews, soon went on to amass a cult following. Watch out for Murray who steals the show as Carl Spackler.
2. The Greatest Game Ever Played (2005)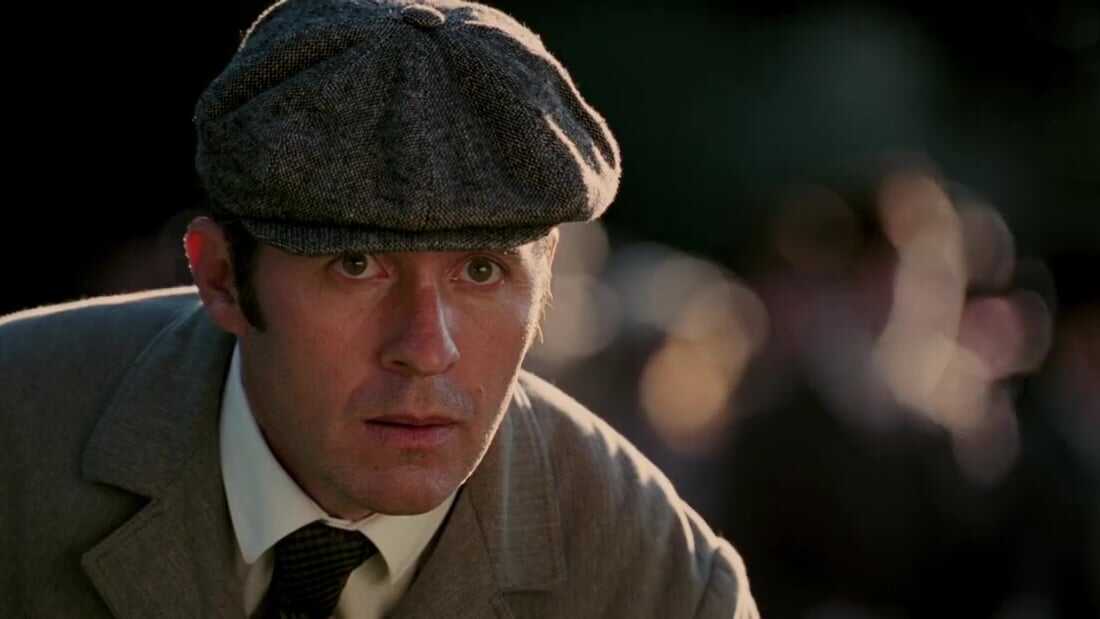 This biographical sports drama feature is based on the early life of amateur golf champion Francis Ouimet. The viewers get to see how Ouimet, an immigrant belonging to the working class, gets drawn towards playing golf professionally.
However, he soon realizes that, just like with most things in life, there are many class boundaries encircling the sport as well.
Credit has to be given to director Bill Paxton for emphasizing that certain sports did cater to the needs of the elite and upper class during their days of origin.
The motion picture duly showcases how a crack in the system became inevitable when Francis Ouimet became the first amateur golfer to win the US Open during the 1910s.
1. Tiger (2021)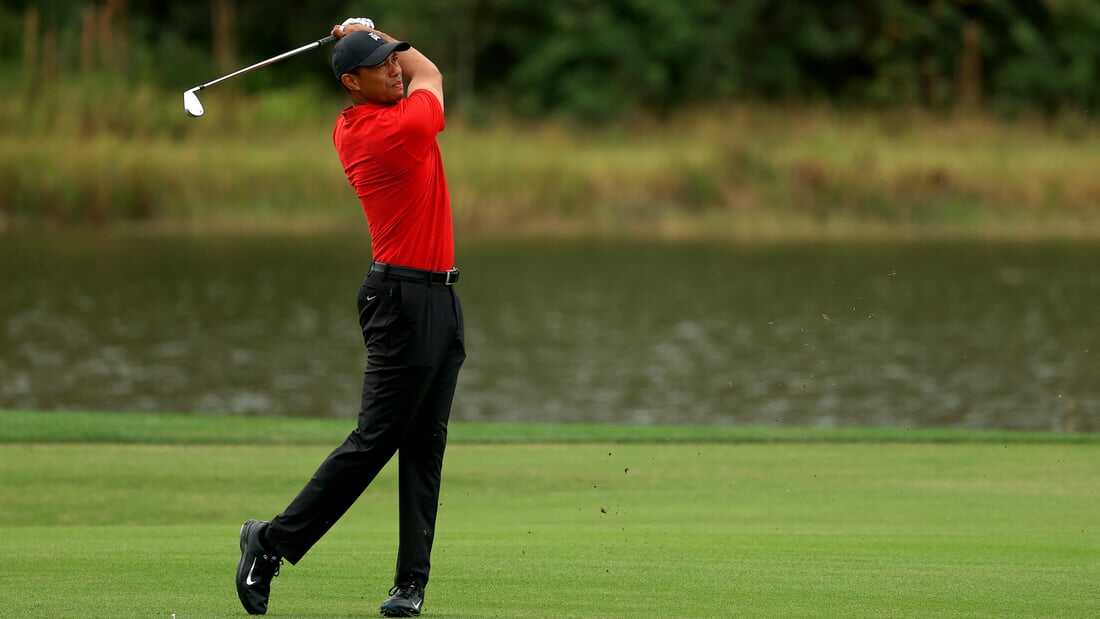 There is no denying the fact that Tiger Woods is arguably the most popular golf player on the planet. Therefore, it is only fitting that a documentary or mainstream motion picture tries to bring his eventful life to light.
Helmed by directors Matthew Hamachek and Matthew Heineman, this two-part HBO documentary stakes its claims at presenting the spectacular rise, fall, and epic comeback of the golf icon.
We get to see how Woods' ceaseless dedication and obsession with the sport not only takes him to dizzying heights of success and international fame but also pushes him down the road of darkness and, ultimately, redemption.
Needless to mention, Tiger is a must-see for genuine fans of golf.