»
Top 50 Most Popular Female Singers Of All Time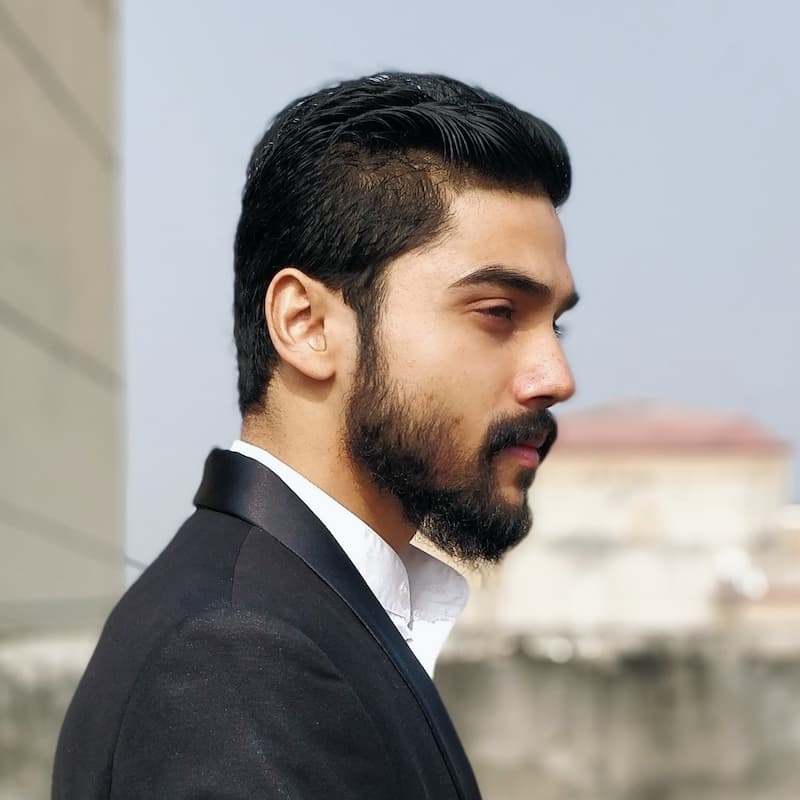 Shivam-Posted Feb 23, 2023
---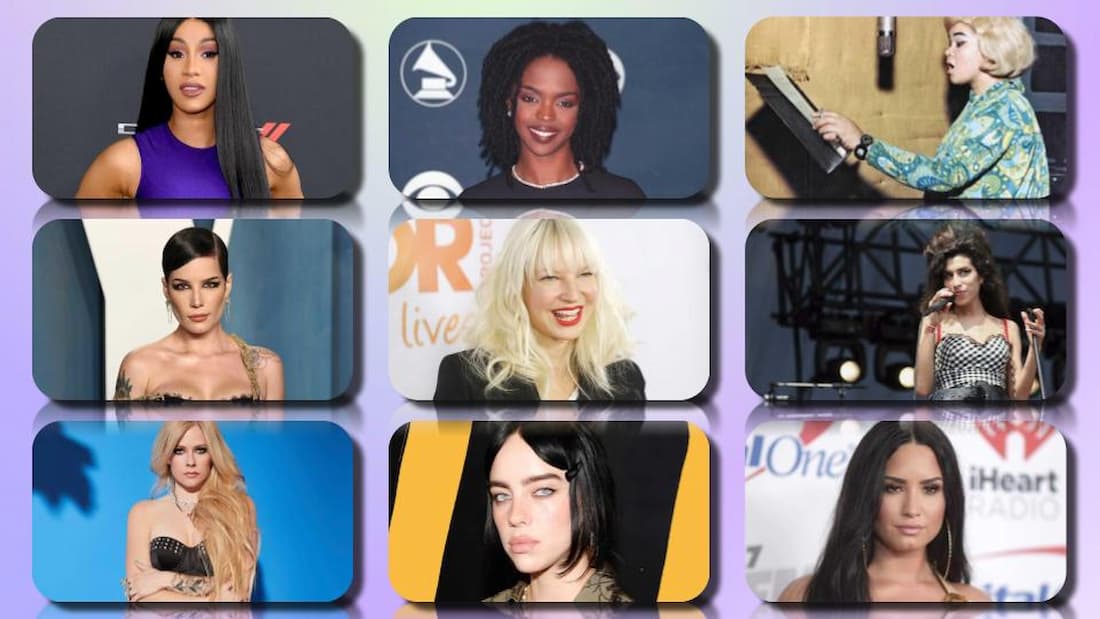 No one in their right mind would ever deny that women have made a significant impact on the music industry ever since its very inception. Their groundbreaking success has inspired other women across the globe to start having faith in their abilities while aiming to pursue their respective childhood dreams.
Needless to mention, the global music industry is home to several multitalented women. While some are promising new talents, many other long-standing singers have gone on to define an entire generation or more.
Therefore, through this article, we aim to both recognize and pay a fitting tribute to the works of 50 of the greatest and most popular female singers who have enriched the world of music with their rich sound.
50. Shreya Ghoshal
One of the most prolific and popular singers in India, Shreya Ghoshal has recorded songs for films and albums in various Indian languages. A recipient of four National Film Awards, she began to learn music at the tender age of 4 and her formal training in classical music commenced just two years later.
She was honoured by the United States state of Ohio, where Governor Ted Strickland declared 26 June 2010 as "Shreya Ghoshal Day". Add to that the fact that she was also honoured in London by the selected members of the House of Commons of the United Kingdom in April 2013.
49. Doja Cat
Described by The Wall Street Journal as "a skilled technical rapper with a strong melodic sense and a bold visual presence", Doja Cat is your trademark modern-day artist who gained popularity with her single "Mooo!", which went viral on various social media platforms.
The artist, who is well-versed in internet culture, is known for creating music videos and songs that achieve popularity on social media platforms such as TikTok. Yet another song of hers, "Get Into It (Yuh)", became a hit because of the dance trends on Tik Tok.
The fact that she is an absurdly humorous person does only help her case as the millennials tend to find it cool.
48. Olivia Rodrigo
The young and talented Olivia Rodrigo never imagined that the release of her single "Drivers License" will turn her into an online sensation in no time. Following its unprecedented success, she released her debut album "Sour", which went on to top the charts for quite some time.
Needless to mention, the young pop star has gained the level of fame she wasn't expecting just shortly after releasing her music. Furthermore, she has already made her debut appearance at the MET Gala.
Named the Woman of the Year in 2022 by Billboard, she first gained recognition in the late 2010s with her lead roles on the Disney television programs Bizaardvark and High School Musical: The Musical: The Series.
47. Halsey
Halsey first gained attention from self-released music on social media platforms and was signed by Astralwerks in 2014. Her debut studio album, Badlands, 2015 was certified Double Platinum by the Recording Industry Association of America (RIAA).
One of her recent songs, "Without Me", became a viral sensation and helped her gain popularity across the globe. In 2020, Billboard reported that Halsey has sold over 1 million albums and received over 6 billion streams in the United States of America, all thanks to her distinctive singing voice and unique style.
46. Avril Lavigne
Not many are aware of the fact that Avril Lavigne's debut studio album, Let Go, continues to be one of the top-selling albums of the 21st century by a Canadian artist.
The singer/songwriter is considered to be a significant figure in the development of pop-punk music. It is not in the least bit surprising then that her smash hit singles from her maiden album earned her the well-deserved title of "Pop Punk Queen".
One of the few female singers to have best represented 2000s rock music, Avril is known for her "rocking" fashion sense that has gone on to influence a wide array of musical artists.
45. Sia
Best known for her hit singles "Chandelier" and "Elastic Heart", both of which reached the top ten of the Billboard Hot 100 chart, Sia started her career as a singer in the acid jazz band Crisp in the mid-1990s.
Born and raised in Adelaide, she commenced her journey as a solo artist after her band disbanded in 1997. Since then, she is known to have collaborated with some of the biggest names in music.
As we enter a new decade, we are certain of the fact that many of Sia's songs are waiting to dominate the charts and wow audiences yet again.
44. Lauryn Hill
There are quite a few reasons why Lauryn Hill is regarded as one of the greatest rappers of all time, as well as one of the most influential musicians of her generation.
Credited with breaking the artistic barriers for female rappers, she is best known for her 1998 solo album The Miseducation of Lauryn Hill, which became one of the best-selling albums at the time.
Hill, who brought hip-hop and neo-soul to popular music, has won eight Grammy Awards, which is the most for a female rapper to this day. She has several Guinness World Records to her name and has been inducted into the Black Music & Entertainment Walk of Fame.
43. Etta James
Etta James commenced her musical journey in 1954 and went on to gain both followers and fame with hits such as "The Wallflower", "At Last", "Tell Mama", "Something's Got a Hold on Me", and "I'd Rather Go Blind".
Her deep and earthy voice did not only bridge the gap between rhythm and blues and rock and roll but also helped her win six Grammy Awards and 17 Blues Music Awards.
James was inducted into the Rock and Roll Hall of Fame in 1993, the Grammy Hall of Fame in 1999, and the Blues Hall of Fame in 2001, and has been called "one of the greatest voices of her century" by the Rock and Roll Hall of Fame.
42. Amy Winehouse
One may cease to find Amy Winehouse in the lists of the greatest singers of all time, but she certainly ranks among the most popular female artists. Known for her deep, expressive contralto vocals and her eclectic mix of musical genres, the English singer and songwriter was reportedly struggling with substance abuse before she bid farewell to the world in 2011.
Following her death, her album, Back to Black, briefly became the UK's best-selling album of the 21st century. Winehouse has been ranked 26th by VH1 on their list of the 100 Greatest Women in Music.
41. Demi Lovato
Demi Lovato rose to prominence after working as a child actress in Disney and Nickelodeon shows such as Barney & Friends, As the Bell Rings, Camp Rock and its sequel.
Lovato began her musical journey with the debut duet, "This Is Me", which was a part of the movie Camp Rock. It went on to peak at number nine on the U. S. Billboard Hot 100. Not long after that, the artist signed up with Hollywood Records and released her pop-rock album Don't Forget, which debuted at number 2 on Billboard 200 charts.
Lovato has sold over 24 million records in the United States alone and has released albums in different genres of music.
40. Billie Eilish
We do realize that it's probably too early to add Billie Eilish to the list of America's most popular singers ever, but her burgeoning popularity among the youth is simply tough to ignore at present.
The youngest artist in Grammy history to win all four general field categories, namely Best New Artist, Record of the Year, Song of the Year, and Album of the Year, she first caught the eyes and ears of the public with her debut single "Ocean Eyes" in 2015.
According to the Recording Industry Association of America (RIAA) and Billboard, the young singing sensation is the 26th-highest-certified digital singles artist and one of the most successful artists of the 2010s.
39. Cardi B
The fact that Cardi B's first studio album, Invasion of Privacy, debuted at number one on the U. S. Billboard 200 speaks volumes about the fact that she was destined to be a bonafide rap star.
The critically and commercially successful album made her the first and only woman to win the Grammy Award for Best Rap Album as a solo artist. However, before her debut album turned her into an artist to look forward to, she had already gained popularity as an influencer on Vine and Instagram.
Not only that but she also appeared as a regular cast member on the VH1 reality television series Love & Hip Hop: New York. Cardi B, who reportedly has the most songs with a billion streams on Spotify for a female rapper, was named the Woman of the Year by Billboard in 2020.
38. Alicia Keys
Alicia Keys is a music genius who began composing songs at the age of 12. The singer-songwriter is a trained classical pianist, who has sold over 90 million records worldwide.
A recipient of 15 Grammy awards, 17 NAACP awards, and 12 ASCAP awards, she grew up in a single-parent home as her father left the family when she was only 2.
Since she grew up in the Hell's Kitchen neighbourhood, the artist was exposed to the tough life of crime, drugs, abuse, and violence at a very young age. While it did make her emotionally vulnerable, she also managed to gain a lot of internal strength seeing how things were around her.
Keys was named by Billboard as the R&B/Hip-Hop Artist of the Decade.
37. Lana Del Rey
Honoured by Variety at their Hitmakers Awards for being "one of the most influential singer-songwriters of the 21st century", Lana Del Rey is a popular singer-songwriter, who is noted for her quality music which explores tragic romance, glamour, and melancholia with utmost grace and compassion.
Her compositions are often peppered with references to contemporary pop culture and 1950s-1960s Americana. A recipient of two Brit Awards, two MTV Europe Music Awards, and a Satellite Award, Lana's breakthrough came in 2011 with the success of her single "Video Games." The artist is known to have worked at a homeless shelter during the early 2000s.
36. Patsy Cline
The Virginia-born Patsy Cline is widely considered to be one of the greatest country singers of all time. While she first made a name for herself by participating in local radio and television programs, she set the stage on fire nationally with her televised performance of "Walkin' After Midnight" in 1957.
Even though a near-fatal car accident threatened to derail her flourishing career in 1961, she returned with a bang to the Grand Ole Opry stage just six weeks later. Songs like "I Fall to Pieces" and "Crazy" helped her become one of the first country performers to successfully crossover to the pop music charts.
35. Christina Aguilera
Often referred to as the "Voice of a Generation", Christina Aguilera is a singer, songwriter, actress, and television personality, who is often cited as an influence by other artists. Known for her four-octave vocal range and ability to sustain high notes, she incorporates significant social topics such as feminism, sexuality, and domestic violence in her music.
She made her presence felt in several television programs as a child and rose to prominence in 1999 with the release of her debut album, Christina Aguilera, through RCA Records.
The pop culture star has sold over 90 million records to date globally.
34. Camila Cabello
Camila Cabello is a Cuban-born American singer and songwriter who rose to fame as a member of the girl group Fifth Harmony, which became one of the best-selling girl groups of all time.
However, she left the group in 2016 in order to establish herself as a solo artist. Her endeavour was successful as her debut studio album, Camila, reached number one on the US Billboard 200.
In fact, its lead single "Havana" went on to top the charts in a handful of countries and, eventually, was certified Diamond by the RIAA. Cabello, who has amassed billions of streams on music platforms, is the recipient of two Latin Grammy Awards, thus far.
33. Reba McEntire
"The Queen of Country", Reba McEntire, is one of the most successful female country singers of all time in the United States of America. She has sold over 75 million records worldwide and has released over 100 singles that have been placed on the Billboard Hot Country Songs chart.
It is imperative to mention that her most famous album, From My Broken Heart, was produced after she, unfortunately, ended up losing eight of her band members in a plane crash.
While her musical roots began in country music, she also matured as an artist and explored a variety of genres. She is one of those rare country singers whose solid vocal control enables her to sing incredibly complex melodies.
32. Shania Twain
One of the best-selling female artists in country music with over 100 million records sold, Shania Twain released her self-titled debut album in 1993, but it failed to find listeners.
However, its failure didn't stop her as her comeback album, The Woman in Me, emerged as a hit. While many of her critics do not consider her to be an out-and-out country artist, there are plenty of others who acknowledge her as the "Queen of Country Pop." Her songs, which are a mix of mainstream pop and country music, carry themes of feminism and female empowerment.
31. Lata Mangeshkar
Arguably the greatest Indian playback singer of all time, Lata Mangeshkar's contribution to the music industry gained her well-deserved honorific titles such as the "Queen of Melody", "Nightingale of India", and "Voice of the Millennium." While she was awarded India's highest civilian honour, the Bharat Ratna, France also conferred on her its highest civilian award, Officer of the National Order of the Legion of Honour in 2007.
One of the first Indian playback singers to perform at the Royal Albert Hall in London, UK, Lata recorded songs in over thirty-six Indian languages and a few foreign languages.
30. Pink
The multi-talented Pink was originally a member of the girl group Choice before she was offered a solo recording contract by LaFace Records. It was a turning point for the powerhouse vocalist who utilized her unique style and released a string of hits that have topped the charts around the world, like her hit single "Just Give Me A Reason." Also an actress and dancer, she has sold over 135 million records worldwide and was reportedly the second most-played female solo artist in the United Kingdom during the 2000s decade.
She continues to perform in sold-out concerts and definitely deserves a spot on our list.
29. Dua Lipa
Another modern-day singing sensation who has been rocking the charts of late with the help of her mezzo-soprano vocal range is the lovely Dua Lipa. Known for her signature disco-pop sound, she has gone on to deliver instant chartbusters such as "One Kiss", "No Lie", and "New Rules".
Her debut album, Dua Lipa, continues to be the most streamed female album with over 10 billion streams on Spotify. Lipa won British Female Solo Artist and British Album of the Year awards at the Brit Awards in 2021 for her critically and commercially successful album, Future Nostalgia.
She was included on the Time 100 Next list in 2021.
28. Janet Jackson
Noted for her innovative, socially conscious and sexually provocative records, Janet Jackson quite successfully proved that her beloved brother Michael wasn't the only talented person in the family. Janet, who had a successful solo career in the '80s, was sometimes seen teaming up with MJ for songs and stage shows.
However, that does not negate the fact that she served as a pop R&B icon in her own right. Her song "Nasty" won Favorite Soul/R&B Single at the American Music Awards in 1987.
She went on to deliver many hit MTV videos and, subsequently, win awards for her excellent songs during the '80s. In fact, it must be mentioned that her sound and choreography became a catalyst in the growth of MTV.
27. Joni Mitchell
One of the most influential singer-songwriters to emerge from the 1960s folk music circuit, Joni Mitchell started her professional musical journey by singing in cafés and nightclubs across Canada. The unbelievably talented artist wrote many of her songs on the piano but played them on the acoustic guitar.
Her music sounded distinct owing to the fact that she applied her own open-tuning technique to it. It is important to mention that Mitchell used to compose beautiful yet socially relevant songs in her prime, such as "Big Yellow Taxi" and "Woodstock." She was called "one of the greatest songwriters ever" by Rolling Stone and was inducted into the Rock and Roll Hall of Fame in 1997.
26. Billie Holiday
Next up we have Billie Holiday, who had a massive influence on jazz music and pop singing during her best days. Known for her vocal delivery and improvisational skills, she was born in Philadelphia, Pennsylvania, and grew up singing jazz and swing in Harlem nightclubs.
Her smoky voice and unique tempo made her famous throughout the 1930s and 1940s and helped her single "God Bless The Child" sell over a million copies, which was a remarkable feat at the time.
She has been inducted into the Grammy Hall of Fame, the National Rhythm & Blues Hall of Fame, and the Rock & Roll Hall of Fame, respectively. A motion picture aiming to cover her life story, The United States vs. Billie Holiday, was released in 2021.
25. Stevie Nicks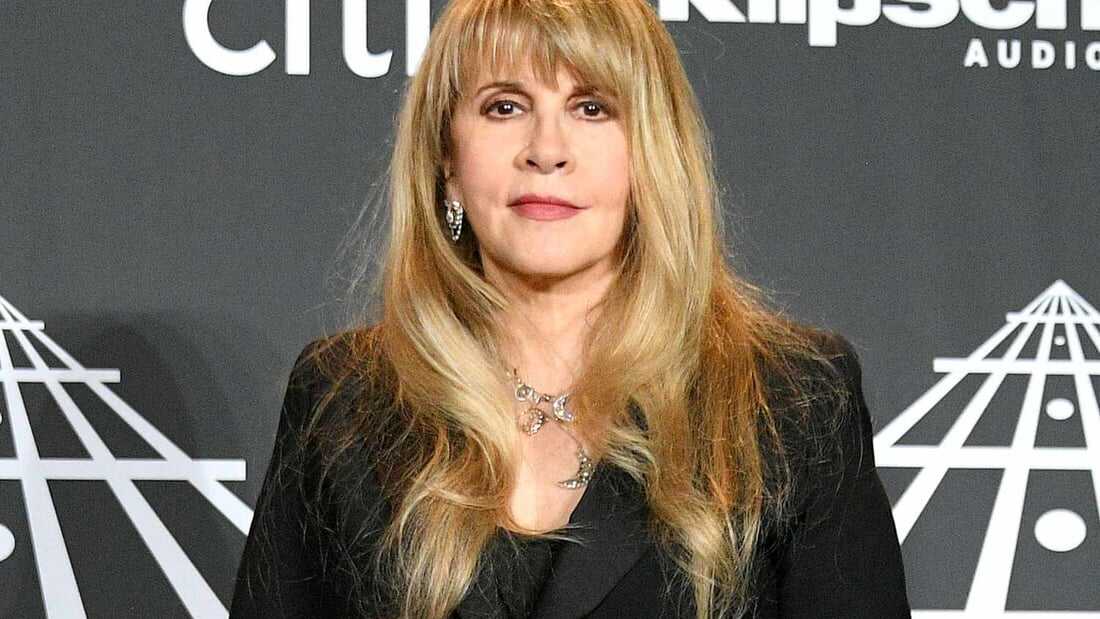 Named her the "Reigning Queen of Rock and Roll", Stevie Nicks has incredible vocal power, and that's one of the reasons we are giving her a well-deserved spot on our list.
While her song "Edge Of Seventeen" is an iconic rock hit, she is best known for churning out hits like "Landslide" and "Dreams" along with her band Fleetwood Mac. Together, they sold over 120 million records globally.
Nicks has been inducted into the Rock and Roll Hall of Fame twice; first with Fleetwood Mac and again as a solo artist, and all we can say is that she truly deserves the honour.
24. Janis Joplin
Born in Port Arthur, Texas, Janis Joplin started her career as the lead vocalist of Big Brother and the Holding Company, a San Francisco rock band. She combined blues and rock and roll in her music and eventually went on to achieve fame as a solo artist with over 18 million albums sold.
One of the most popular singers of the sixties, she played at the famous Woodstock festival in 1969. Unfortunately, she was able to release only one solo album before her shocking death at the age of 27.
A true-blue rock star of her era, Joplin was noted for her powerful mezzo-soprano vocals and "electric" stage presence.
23. Tina Turner
Anna Mae Bullock, or Tina Turner as we know her, was one of the finest female singers of the 1980s. This statement means a lot considering that she had been out for a while in the bygone decade.
However, her phenomenal rise during the '80s was seen as her comeback, and with the release of her album Private Dancer in 1984, a lot of things changed for the better.
She followed the success of her aforementioned album with the release of Break Every Rule in 1986 and Foreign Affair in 1989, respectively. Needless to say, Turner was back and hungry for more.
22. Adele
One of the best-known English singers and songwriters to have graced us with her voice in the new millennium, Adele's vocal skills are difficult to match. Her second studio album, 21, is reportedly the best-selling album by any artist in the 21st century, thus far.
With global chartbuster hits such as "Rolling in the Deep", "Someone Like You", and "Set Fire to the Rain" to her credit, the artist went on to become the first female artist in the history of the Billboard Hot 100 to have three simultaneous top-ten singles.
Her single, "Skyfall", for the blockbuster James Bond film of the same title, won the Academy Award and the Golden Globe Award for Best Original Song. Soon after, Adele's third studio album, 25, went on to smash all first-week sales records as it turned out to become the best-selling music album of 2015.
21. Katy Perry
Referred to as the "Queen of Camp" by Vogue, Katy Perry pursued a career in gospel music at the age of 16 and released her debut album in 2001. While it was commercially unsuccessful, she decided to venture into secular music and shot to fame following the release of "I Kissed a Girl" in 2008.
Post that, there was no looking back for the singer who started churning out one chartbuster after another. Today, she is one of the best-selling female music artists of all time with sales of over 143 million records worldwide.
It is imperative to mention that all of her studio albums released under Capitol have gone on to individually surpass one billion streams on Spotify. Add to that the fact that her acclaimed Super Bowl halftime show performance in 2015 is reportedly the most watched in history.
20. Mariah Carey
During her peak, "Songbird Supreme" Mariah Carey was easily one of the most famous American singers in the world. Noted for her five-octave vocal range and her signature use of the whistle register, she shot to global fame following the release of her single "All I Want for Christmas Is You".
She was the first artist to have her first five singles rank number one on the Billboard Hot 100 chart. That said, her aforementioned Christmas chartbuster can be heard everywhere during the holidays every single year.
Carey, who has inspired multiple generations of pop and R&B artists, was ranked as the fifth greatest singer of all time by Rolling Stone in 2023 and placed second in VH1's list of the 100 Greatest Women in Music.
19. Celine Dion
Known for her effective and technically skilled vocals, Celine Dion is one of the most popular singers of all time. Her song, "My Heart Will Go On", which was recorded for the global blockbuster film Titanic, is arguably the most popular song to have ever been included in a motion picture.
With estimated sales of over 200 million records, Dion is not only the best-selling Canadian but also the best-selling French-language recording artist of all time. Besides English and French, the singer is also known to have sung in Spanish, Italian, German, Latin, Japanese, and Chinese languages.
18. Diana Ross
Born in Detroit, Michigan, Diana Ross took the music industry by storm as she established herself as Motown's most successful act during the 1960s. Not only that but she went on to become an integral part of one of the world's best-selling girl groups in history, The Supremes.
She embarked on a solo career in 1970 and can take pride in the fact that she is the only female artist to have had number-one singles as a solo artist, in a duet, as a member of a trio, and in an ensemble, respectively.
Named the "Female Entertainer of the Century" by Billboard in 1976, Ross has also achieved mainstream success and recognition as a competent screen performer.
17. Ella Fitzgerald
Known as the 'First Lady of Song' and 'Queen of Jazz', Ella Fitzgerald is rightfully regarded as one of the most influential American singers to have ever stepped up to the microphone.
She is best remembered for her scat singing, vocal improvisation with wordless vocables, and impeccable diction. Known to have collaborated with Duke Ellington, Louis Armstrong, and other music legends, she is responsible for countless hits such as "A-Tisket, A-Tasket", "Dream A Little Dream", and "It Don't Mean a Thing".
That said, there is no denying that Fitzgerald changed the music scene of her era and that her contribution to the jazz genre can only be compared to a few.
16. Barbra Streisand
Among the few performers awarded an Emmy, Grammy, Oscar, and Tony (EGOT), Barbra Streisand is a legendary diva whose career spans over six decades. One of the stars of the Golden Age of Hollywood, she continues to be active and is actively touring even today.
Her dedication to her art probably explains why she has gone on to sell over 150 million records worldwide. A receiver of many awards, Barbra is still adored by many for her distinctive voice and endless energy.
According to the Recording Industry Association of America (RIAA), she is the second-highest-certified female artist in the United States. Some of her greatest hits include "Memory", "Somewhere", and "The Way We Were."
15. Lady Gaga
The stunning Lady Gaga is one of the only contemporary artists who has been killing it of late as an actor as well. Known for her unmatched versatility and image reinventions, the superstar first found fame after the release of her chartbusters such as "Poker Face", "Bad Romance", "Telephone", and "Judas".
When it comes to acting, she was first seen playing a role in the miniseries, American Horror Story: Hotel. Soon after, Gaga went on to win hearts by delivering consistent performances in feature films such as A Star Is Born and House of Gucci, respectively.
A decorated musician and a confident screen actor, she has sold an estimated 170 million records worldwide to date.
14. Jennifer Lopez
Officially the first Hispanic actress ever to earn over $1 million for a movie, J. Lo is as international as any other artist on this list. An outstanding singer and dancer, she tried her hands at acting quite early in her career.
While she appeared as a Fly Girl dancer on the sketch comedy television series In Living Color during the 1990s, her participation in motion pictures such as Anaconda and Out of Sight consolidated her position as a screen performer within the industry.
Besides having featured in films that have raked in more than $3.1 billion worldwide, Lopez has also been able to sell about 70 million records as a singer to date.
13. Shakira
This ineffably gorgeous Colombian singer made her recording debut with Sony Music Colombia at the age of 13. Dubbed the "Queen of Latin Music", she started to gain recognition in her home country ever since her debut album hit the charts.
However, her popularity in the English-speaking markets soared in the 2000s and continues to remain intact to date. A true international crossover artist, Shakira rocked the world in the true sense of the word following the release of her mega-chartbuster single "Waka Waka" in 2010.
While the aforementioned song is believed to be the most popular composition associated with any sporting event anywhere in the world, she has also sung mega-hits like "Hips Don't Lie" and "Whenever, Wherever."
12. Britney Spears
We believe that most music aficionados out there are duly aware of the fact that the first two studio albums of Britney Spears were not only among the best-selling albums of the time but they also helped her become the fastest-selling teenage artist in music history.
Needless to say, the scintillating singer and dancer was soon credited with reviving teen pop culture during the initial stages of her career. Often and rightfully called the "Princess of Pop", Britney has sold over 150 million records worldwide and has been named the eighth-biggest musical artist of the 2000s by Billboard.
Like most other musical geniuses on our list, she has also led a life marred by a ton of controversies.
11. Dolly Parton
Dolly Parton was always bound for fame and glory. Her affinity for music can be gauged from the fact that she got her start playing music on local radio at a very young age.
In fact, she even got the opportunity to appear on the Grand Ole Opry at the tender age of 13. Parton, who has had 25 number-one country singles, is perhaps the most successful country-pop crossover act, and undoubtedly one of the most impactful country icons of all time.
While she even tried acting in the movies, she is also known for her countless philanthropic efforts through The Dollywood Foundation.
10. Aretha Franklin
One of the most popular soul singers to have ever lived, Aretha Franklin was the first female music artist to be inducted into the Rock and Roll Hall of Fame.
She began singing in church and released a gospel album when she was just 14 years old. The artist, who has sold over 75 million records and won an astonishing 18 Grammy Awards, has delivered such as "You Make Me Feel Like A Natural Woman", "Respect", and "Chain of Fools", to mention a few.
The "Queen of Soul" received the Lifetime Achievement Award in 1994.
9. Rihanna
Singer, actress, and businesswoman, Rihanna first gained recognition with the release of her first two studio albums, Music of the Sun and A Girl Like Me. Even though both were influenced by Caribbean music, they managed to peak within the top ten of the US Billboard 200 chart.
She established herself as a sex symbol in the music industry following the release of Good Girl Gone Bad in 2007, which incorporated elements of dance-pop. Today, the superstar singer is reported to have sold over 250 million records worldwide, making her the second-best-selling female music artist of all time.
As of 2022, Rihanna is the wealthiest female musician on the planet with an estimated net worth of $1.4 billion. She continues to be a queen in her own right.
8. Miley Cyrus
Trust the eccentric Miley Cyrus to thrive on her distinctive raspy voice and inimitable persona to deliver chartbuster music time and again. With a total of thirteen entries on the list, the sensational performer has managed to attain the most US Billboard 200 top-five albums in the 21st century by a female artist.
Easily among the most talked-about singers of the new millennium, Cyrus started her career by playing the main lead in Disney Channel's much-loved Hannah Montana; a show that helped the multi-genre artist turn into a "Teen Queen" in no time.
Needless to mention, she has had a following since then.
7. Selena Gomez
Selena Gomez began her acting career on the children's television series Barney & Friends and shot to instant fame after starring as Alex Russo on the popular Disney Channel television series Wizards of Waverly Place.
In fact, it would be fair to say that the show turned her into a teen crush of many. The singer and actor released three albums with her former band, Selena Gomez & the Scene, all of which reached the top ten of the US Billboard 200.
Also the executive producer of the Netflix television series 13 Reasons Why, Gomez was named Billboard's Woman of the Year in 2017 and is one of the most followed musicians on social media.
She is reported to have broken 15 Guinness World Records.
6. Ariana Grande
Ariana Grande first gained recognition after playing the part of Cat Valentine in the Nickelodeon TV series Victorious and its spin-off Sam & Cat. While the personal life of the popular singer and actress has always found attention in the mainstream media, she has also managed to impress her harshest critics by baking on her fantabulous four-octave vocal range.
Believe it or not, the pop star has 27 Guinness World Records attributed to her name and is reportedly among the most streamed female artist of all time on platforms such as Apple Music and Spotify. Way to go, Grande!
5. Whitney Houston
Nicknamed "The Voice" for her unmatched vocals and improvisational skills, the beloved Whitney Houston continues to be one of the best-selling artists of all time with her music selling an estimated 200 million records globally to date.
A recipient of numerous accolades, the amazing vocalist has inspired a generation of aspiring singers. Even though her music and public appearances made a whole lot of money for everyone involved, her personal life also fetched its fair share of inevitable controversy.
Be that as it may, the fact that Houston is the only artist to have had seven consecutive number-one singles on the Billboard Hot 100 perhaps overshadows the frailty of her life.
4. Taylor Swift
No list of the most popular musicians today can ever be complete without the inclusion of the talented singer-songwriter Taylor Swift on it. Recognized across the world for her fantastic vocal skills and confident personality, she shot to fame at a very young age.
Swift, who started to pursue a career in country music at the age of 14, has sung and composed quite a few singles that are inspired by her personal life itself.
The inherently talented and gorgeous performer is one of the most affluent female celebrities in the world today. A leading crossover artist, Swift's music has sold over 200 million copies worldwide to date, thus, establishing her as one of the best-selling artists in history.
3. Cher
Often referred to by the media as the "Goddess of Pop", Cher has gone on to successfully show what women can achieve in an industry previously dominated by males. Known for her distinctive contralto singing voice, she has made her remarkable presence felt in numerous areas of entertainment, including in motion pictures The artist rose to prominence in 1965 as one-half of the folk rock husband-wife duo Sonny & Cher.
Together, they went on to sell over 40 million records worldwide, and many of their songs peaked on the US and UK charts. Also noted for her strong political views, Cher is the only artist to have a number-one single on a Billboard chart in six consecutive decades, from the 1960s to the 2010s.
2. Beyoncé
Beyoncé, who first found fame in the late 1990s as the lead singer of an acclaimed group called Destiny's Child, went on to cement her position as one of the most loved singers of all time.
Also a songwriter, producer, and actress, she is known to have had a knack for performing in various singing and dancing contests ever since she was a child. Needless to say, the super musical star had been sharpening her skills as a true-blue performer from before she officially entered the entertainment industry and turned out to be a force to be reckoned with.
One of the most followed mainstream musicians in the world today, Beyoncé is reportedly the first solo artist whose first six studio albums have all debuted at number one on the Billboard 200; a feat that may not find worthy competition anytime in the near future.
1. Madonna
Hailed as the undisputed "Queen of Pop", Madonna was arguably the most influential singer and fashion model of the 80s. It wouldn't be an exaggeration to assert that she prompted fans to don blue eyeshadow and wear black plastic pants during her heyday.
An unstoppable girl power figure in the 80s, she is widely recognized for her musical versatility and image reinventions. Most of her projects have gone on to become controversial over the years.
This is probably because they carry themes of contentious topics such as politics, sex, and religion. Even though she is not as active today, Madonna continues to be one of the most significant and well-documented figures in pop culture history.
Her timelessness can be gauged from the fact that there has been an academic sub-discipline (Madonna studies) dedicated exclusively to her name.