»
Top 50 Most Popular 80s Rappers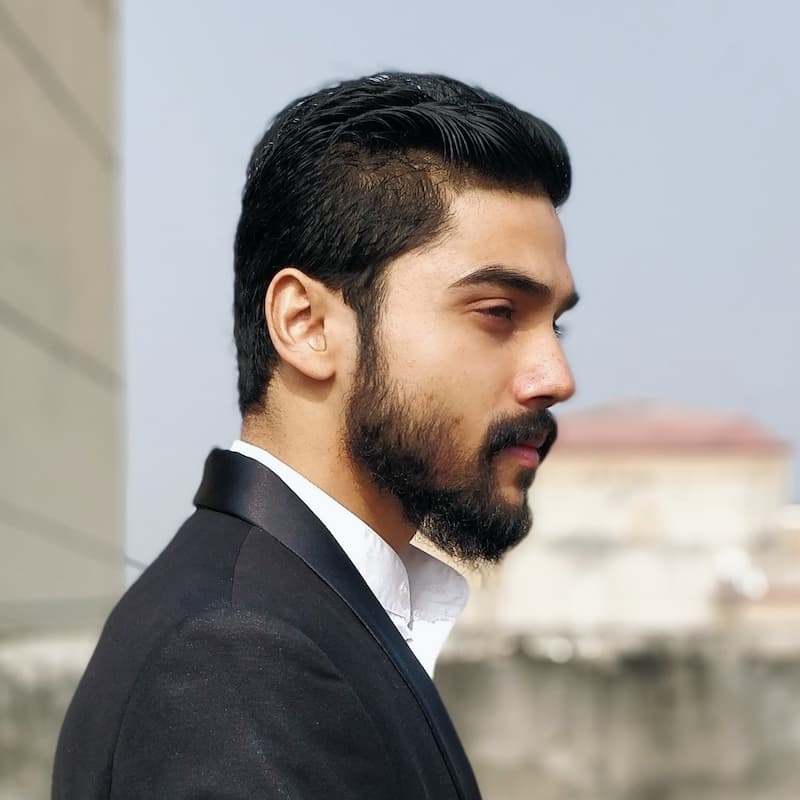 Shivam-Posted May 1, 2023
---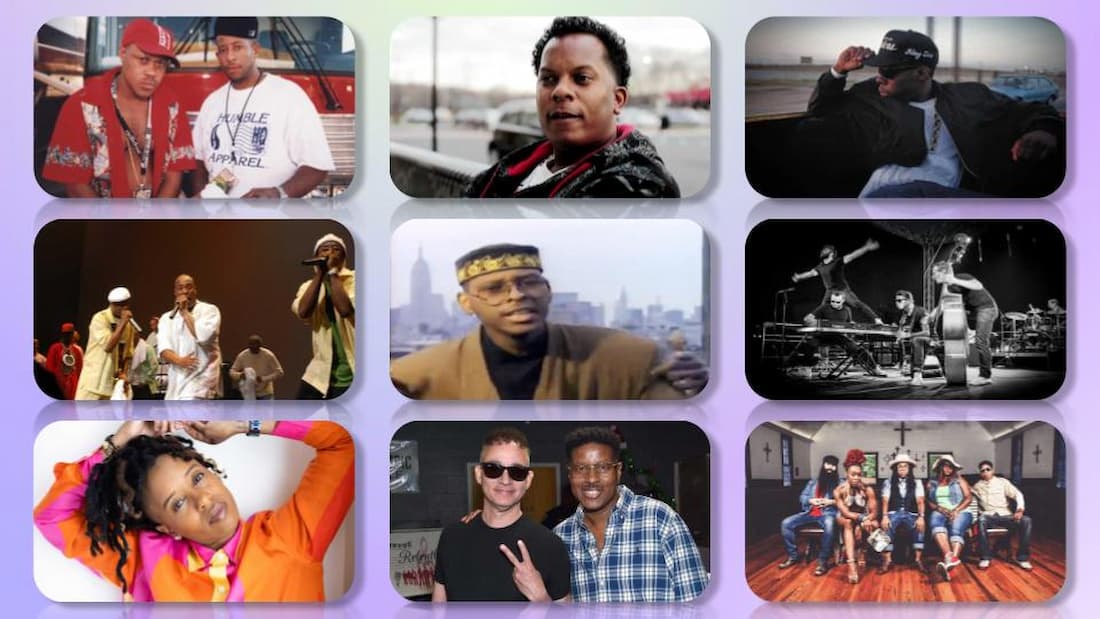 Rapping might be one of the biggest genres in the music industry today but this hasn't always been the case. While the genre, as we know it, began emerging in the Bronx, New York in the 1970s, it was able to gain prominence only with the onset of the 1980s.
There's no denying that rapping has roots in African culture and is, therefore, largely spearheaded by urban African-American communities and artists. Most of these artists rose to fame during the '80s, which is often referred to as the 'Golden Age of Hip-Hop'.
To be fairly honest, the decade is credited with laying the groundwork for the culture's future evolution. It is not surprising then that it saw the unprecedented rise of many talented performers.
However, for our readers, we have put together a list of the top 50 rappers of the 1980s, who went on to shape this new genre of music at the peak of their respective careers.
50. Antoinette
Mainly remembered for her beef with MC Lyte, Antoinette Lovell Patterson is an American rapper from The Bronx, New York, who is known widely by her first name only. While she was mentioned in the Vibe Hip-Hop Divas publication, her song "I Got An Attitude" (1987) was included in the Complex list of "The 50 Best Rap Songs by Women".
Antoinette released her first album "Who's The Boss?" in 1989 and her second, "Burnin' At 20 Below" in 1990.
49. Chubb Rock
Chubb Rock was a National Merit Scholar when he dropped out of Brown University to pursue his musical career. He went on to release several successful hip-hop albums in the late 1980s and early 1990s.
The artist first appeared on the national scene with his self-titled debut Chubb Rock, which was released in 1988. The following year, And the Winner is... was dropped to acclaim ad well.
In fact, it thrived on the minor hit "Ya Bad Chubbs" which went on to garner air play on Yo! MTV Raps at the time.
48. Kid 'N Play
Kid 'N Play was most popular in the late 1980s and early 1990s. The hip-hop duo originated in New York City and comprised Christopher Reid (Kid) and Christopher Martin (Play).
It is said that the pair chanced upon each other while performing in rival high school groups. After they decided to come together, they went by the name the Fresh Force Crew.
Aside from having excelled in the music industry, they are also notable for having branched out into acting. The duo recorded three albums between 1988 to 1991.
47. Chill Rob G
Chill Rob G strived to make a name for himself by being a part of the original version of the Flavor Unit collective, which included artists such as Lakim Shabazz, The 45 King, and Queen Latifah, among others.
However, he went on to sign a contract with Stu Fine's Wild Pitch Records in 1987, following which his album, Ride the Rhythm, was dropped. The album, whose music alternated between a hardcore sound and an easygoing, conversational tone, was chosen by The Source as one of the 100 Greatest Rap Albums.
46. Whodini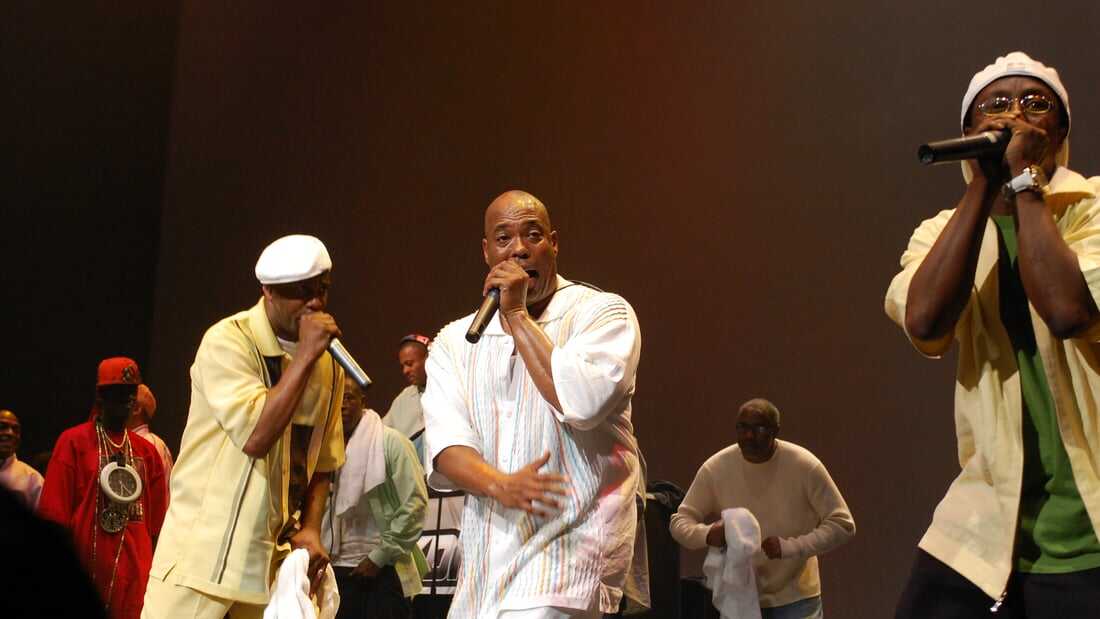 The Brooklyn, New York-based trio of Whodini came out of the fertile New York rap scene of the early 1980s. They are remembered for being one of the first rap groups to add an R&B twist to their music; therefore, laying the foundation for a new genre - new jack swing.
The group is made up of Jalil Hutchins, John Fletcher, and DJ Drew Carter. They released six studio albums and fourteen of their singles went on to hit the Billboard charts.
Not only that but four of the group's albums were certified Platinum by the RIAA. Whodini is credited with cultivating a high-profile following for hip-hop music and with making significant inroads on urban radio.
45. Special Ed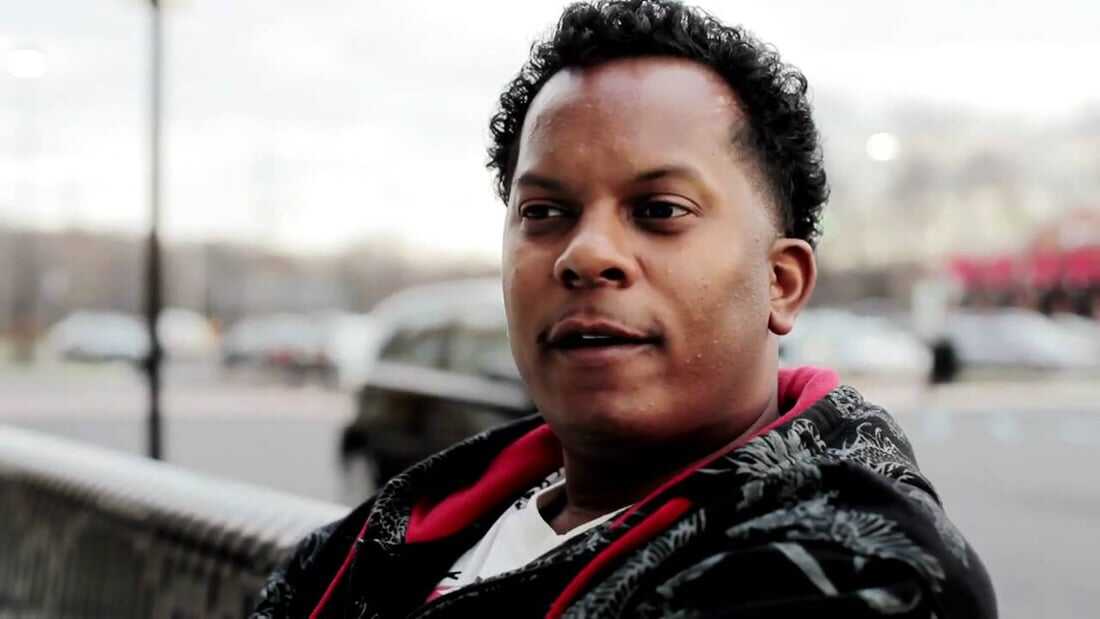 Born and raised in Brooklyn to an Afro-Jamaican father and Indo-Jamaican mother, Special Ed is a rapper and producer who released his debut album at the young age of 17.
He is best known for the songs "I Got It Made", "Think About It", and "I'm the Magnificent"; all three of which were a part of his first album, Youngest in Charge.
Youngest in Charge sold over half a million copies at the time of its release. That being said, Ed has also participated in the 1992 motion picture Fly By Night.
44. Funky 4 + 1
Another hip-hop group from The Bronx, New York to make it to our piece is Funky 4 + 1. Comprising Jazzy Jeff, Sharon Green, DJ Breakout, Guy Williams, Keith Keith, The Voice of KK, and Rodney Stone, they were the first hip-hop group to receive a record deal.
Aside from being the first hip-hop group to perform on television, they also gained fame for being the first notable group to have a woman MC, Sha-Rock. Their song, "That's The Joint", was ranked number 41 on VH1's 100 Greatest Songs of Hip Hop in 2008.
43. King T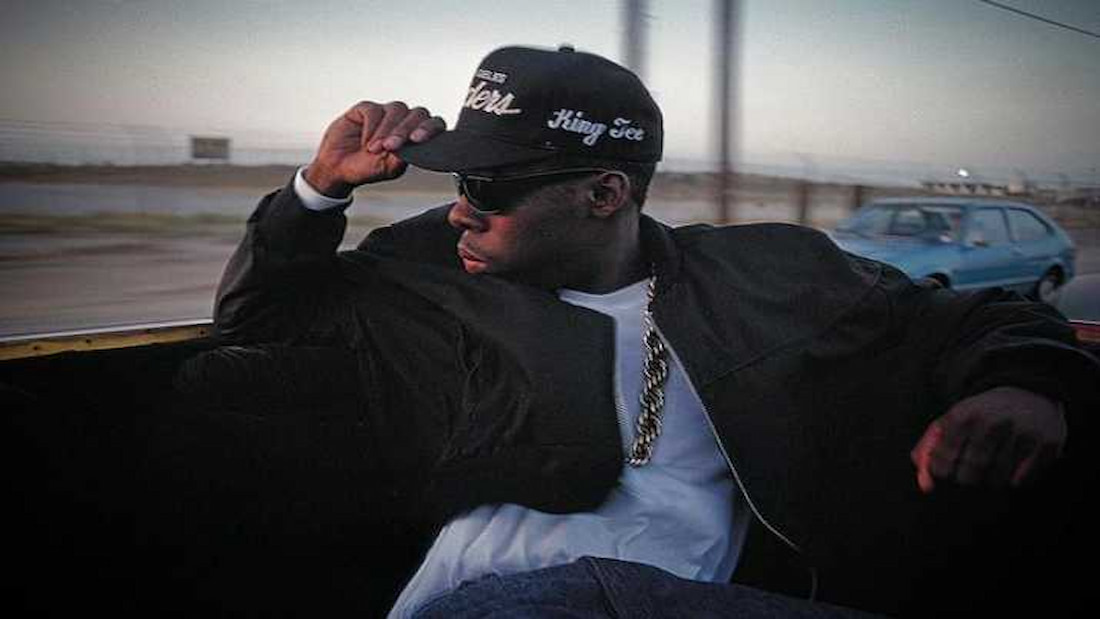 Roger McBride, better known by his stage name King T, was one of the first artists to emerge from Compton. Today, the place is renowned for having produced a ton of the world's greatest hip-hop acts.
The artist signed with Capitol Records and released his debut album Act A Fool in 1988. Towards the late 1980s and early 1990s, he was seen collaborating with producer DJ Pooh. King T is the CEO of his own record label, King T Inc.
42. Boogie Boys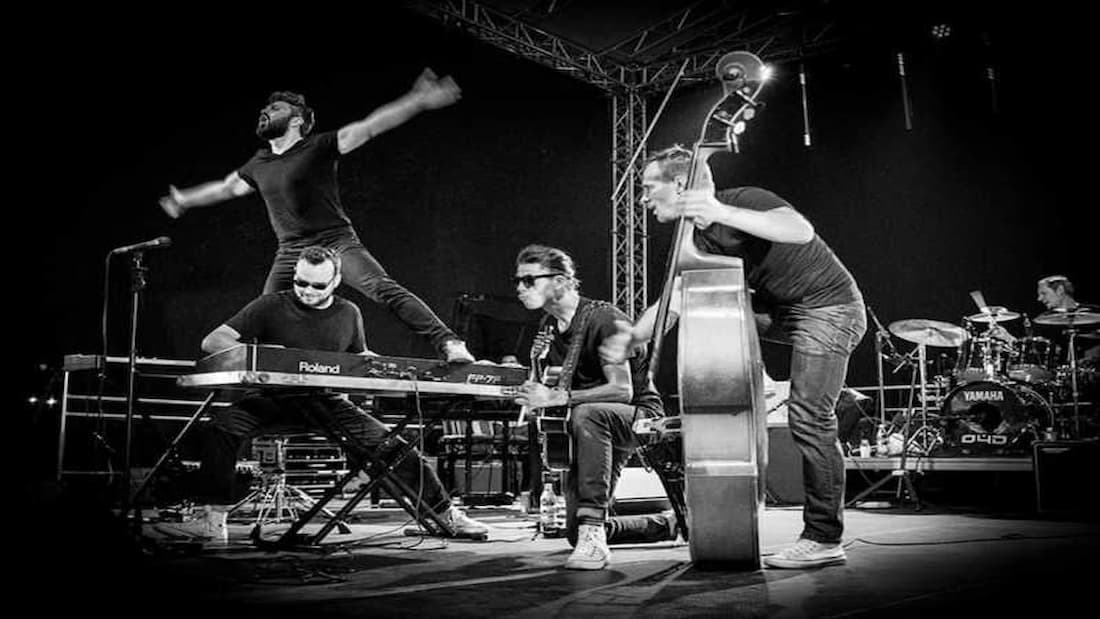 This hip-hop group from Harlem, New York City was the first one to sign with Capitol Records. They had a successful single called "Fly Girl" in 1985, following which they released two successful albums as well.
The group was made up of William "Boogie Knight" Stroman, Joe "Romeo J. D." Malloy, and Rudy "Lil' Rahiem" Sheriff. However, they called it a day after Sheriff decided to leave them in 1988.
That said, Boogie Boys were veterans in sampling using high-end systems such as the Synclavier, the Fairlight, an Emulator, and the DKI Synergy synthesizer.
41. Arrested Development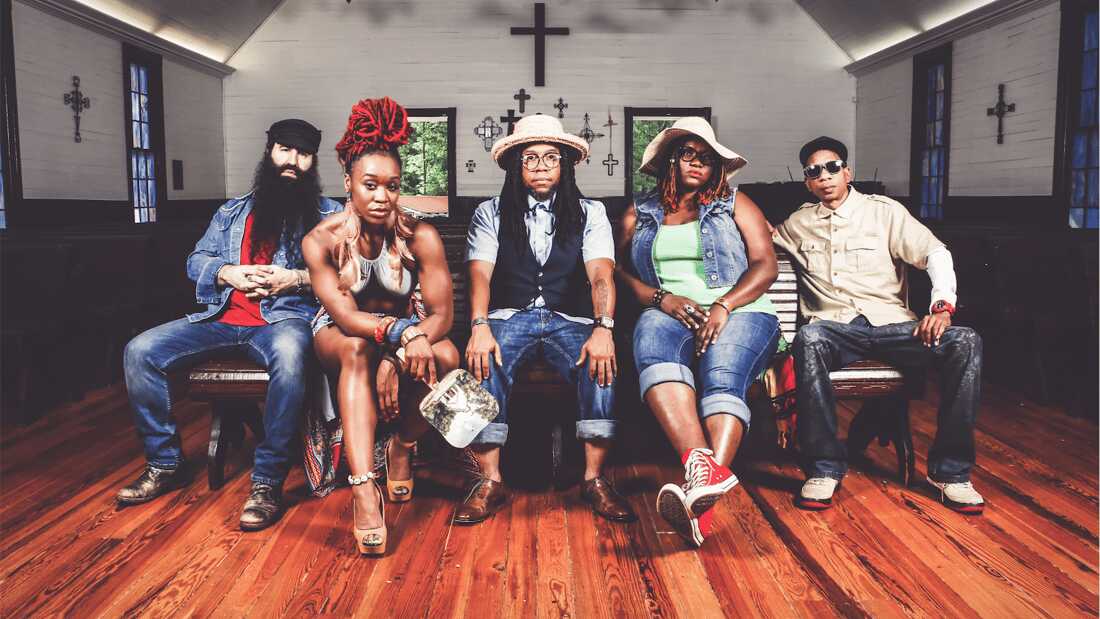 This hip-hop group was founded by Speech and Headliner as an Afrocentric alternative to the gangsta rap popular in the late 1980s. After having been formed in Atlanta in 1988, they released their debut album, 3 Years, 5 Months and 2 Days in the Life Of..., which went on to become the top-selling album in the Village Voice's 1992 Pazz and Jop Critic's Poll, as well as in The Wire's 1992 Critic's choice.
The group flourished in the true sense of the word in the '90s. Not only did they win two Grammy Awards in 1993 but they were also named Band of the Year by Rolling Stone.
Also, their debut album had sold over 6 million copies worldwide by then. Filmmaker Spike Lee approached Arrested Development to compose a song for his biopic based on the life of Malcolm X.
40. Gang Starr
Comprising Texas record producer DJ Premier and Massachusetts rapper Guru, Gang Starr were a hip-hop duo that were based in Brooklyn throughout their career. They reached the absolute pinnacle of their musical journey in the late 1980s, and are, in fact, considered to be among the finest MC and producer duos in the history of hip-hop.
Guru suffered a heart attack, went into a coma, and passed away at the age of 48 In February 2010. However, he will always be acknowledged for creating hits like "Mass Appeal", "Take It Personal", and "Full Clip".
39. rd Bass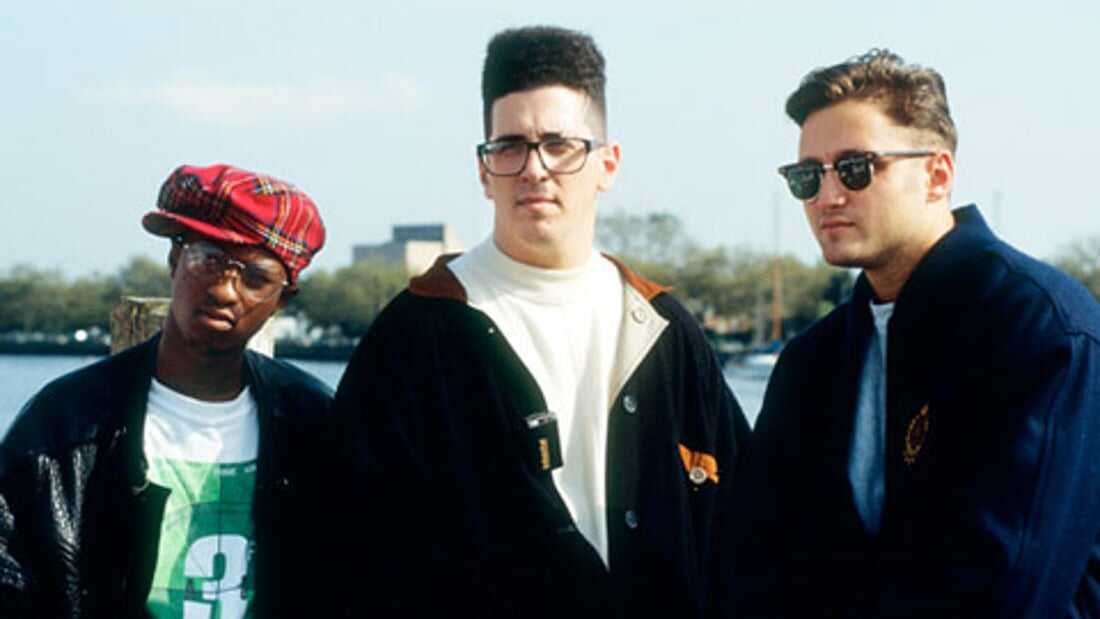 This hip-hop group from New York was notable for being one of the first successful interracial hip-hop groups of its time. It comprised MC Serch, Pete Nice, and DJ Richie Rich.
It's been reported that Serch reportedly attempted to join the fellow New York-based hip-hop group Beastie Boys, but was unsuccessful in his attempt. Be that as it may, 3rd Bass produced two studio albums initially in their career, both of which were certified gold by the RIAA.
That said, after having signed with Def Jam Records, they inherited the label's rivalry with Beastie Boys.
38. Jungle Brothers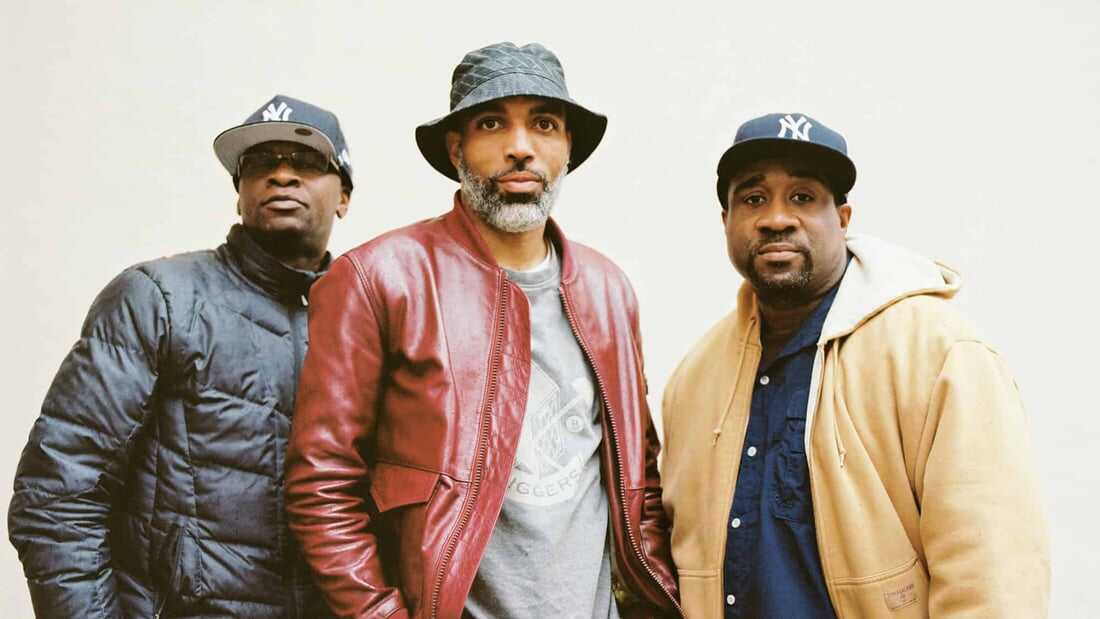 Jungle Brothers are an American hip-hop trio whose work is thought to have paved the way for De La Soul and A Tribe Called Quest. Comprising Michael Small (Mike Gee), Nathaniel Hall (Afrika Baby Bam), and Sammy Burwell (DJ Sammy B), they were known for their ear-pleasing blending of jazz, hip-hop, and house styles.
The group released its debut album Straight Out The Jungle in 1988 and was the first one to collaborate with a house-music producer. Sooner than later, they were signed by Warner Bros. Records, with whom they decided to release Done By the Forces of Nature in late 1989.
37. Boogie Down Productions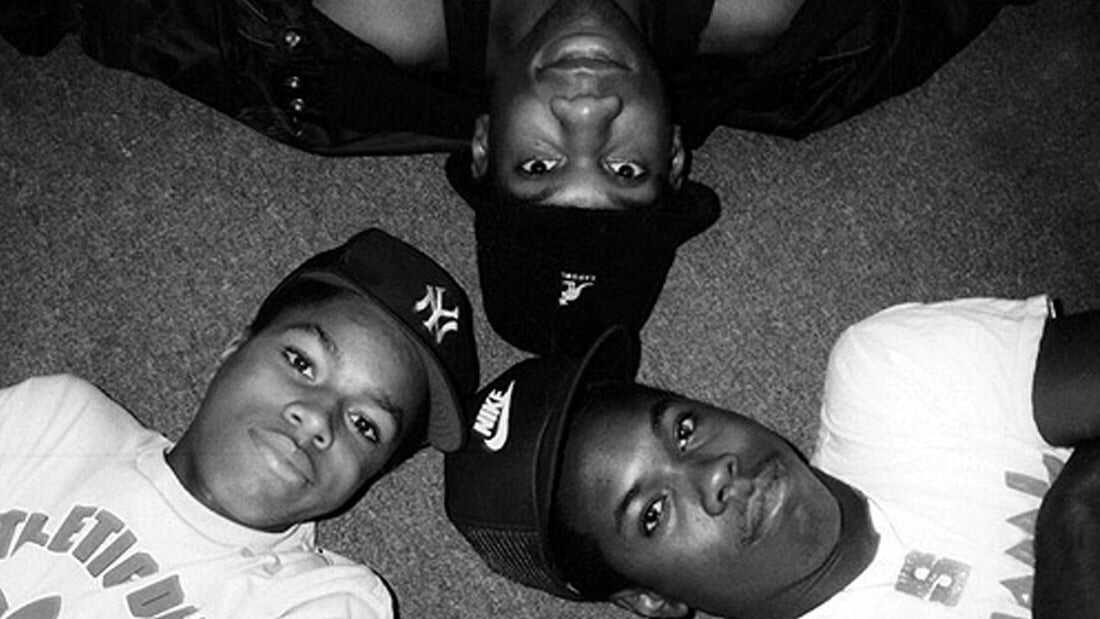 Boogie Down Productions (BDP) was an American hip-hop group which was credited with pioneering the fusion of dancehall reggae and hip-hop music. It was originally composed of KRS-One, D-Nice, and DJ Scott La Rock.
However, the lattermost unfortunately murdered just five months after the release of the group's debut album, Criminal Minded. The album contained descriptions of life in the South Bronx during the late 1980s.
Needless to say, it set the stage for what would eventually go on to be termed gangsta rap. Also, we must add that the group derives its name from a nickname for the South Bronx section of New York City.
36. Heavy D
This Jamaican-born American rapper, record producer, and actor was the leader of Heavy D & the Boyz. While the group flourished in the '90s, Heavy D performed a guest rap on Janet Jackson's hit single "Alright" in 1989.
It was the earliest example of his rap appearances in pop numbers. Heavy D & the Boyz were one of the first groups to be signed to Uptown Records, with Heavy D serving as both the frontman and only rapper.
Their debut album, Living Large, was released in 1987 and went on to become a commercial hit. The artist has also been seen performing in the 1999 drama film, The Cider House Rules.
35. Live Crew
This hip-hop group from Miami, Florida met with its greatest commercial success from the late 1980s to the early 1990s. They were able to make waves across the United States of America courtesy of the sexually explicit content in their songs, particularly on their 1989 album As Nasty as They Wanna Be.
Seen as a main fixture in the Miami hip-hop scene, the group released its first single, "Revelation", on its own label "Fresh Beat Records" in 1984. However, it was their second album, Move Somethin', which was certified Gold.
It featured the singles "Move Somethin'" and "Do Wah Diddy Diddy", which became famous towards the end of the decade. 2 Live Crew didn't let the momentum they had found cease as their third album, As Nasty as They Wanna Be, also went on to become their most successful yet.
34. The Fat Boys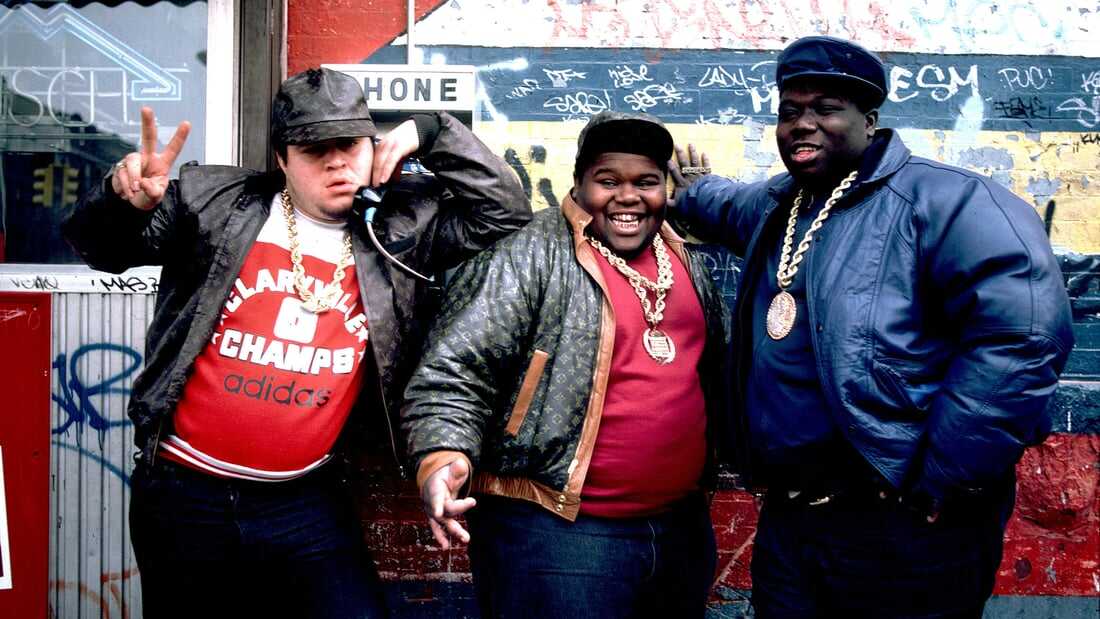 The Fat Boys, who were known originally as the Disco 3, emerged in the early 1980s. They originally comprised Mark "Prince Markie Dee" Morales, Damon "Kool Rock-Ski" Wimbley, and Darren "Buff Love" Robinson.
The self-deprecating trio managed to bring a decent amount of humour to the genre of rap, which was populated with compositions that were mostly socially or politically conscious. Credited with bringing beatboxing to prominence, the trio opened doors for beatboxers like Biz Markie and Doug E. Fresh. Add to that the fact that The Fat Boys were one of the first rap groups to release full-length rap albums.
33. Tone Loc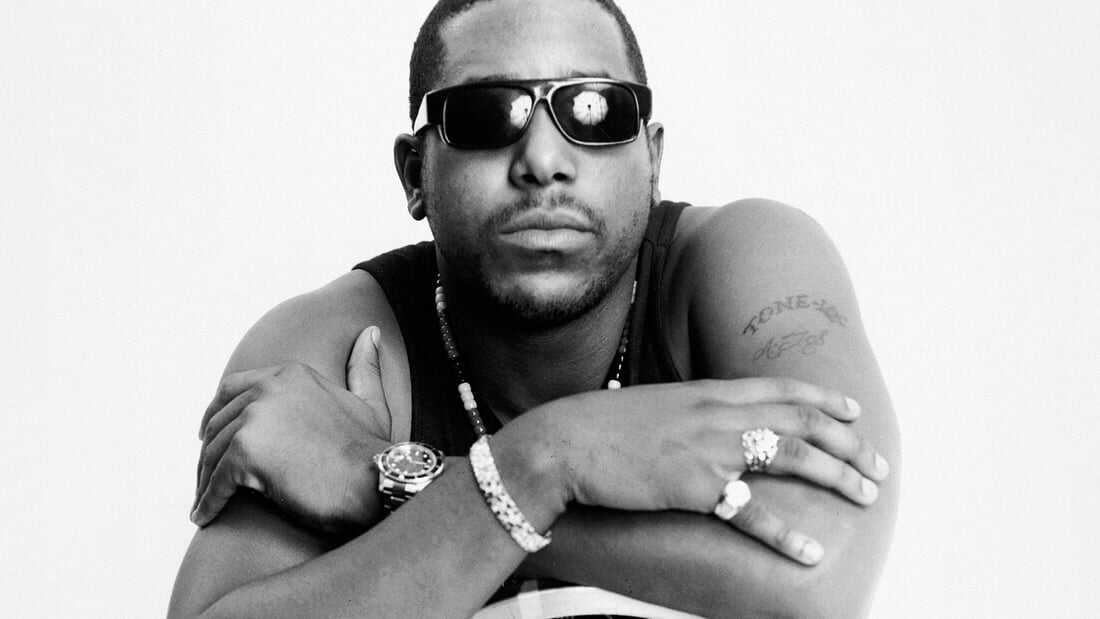 Tone Loc rose to fame following the release of his debut album, Lōc-ed After Dark, in January 1989. Known for his raspy voice, some of his biggest hit songs were "Wild Thing" and "Funky Cold Medina", for which he was even nominated for a Grammy Award.
The artist, who is known to have faced several legal issues, featured in "We're All in the Same Gang" as well, which was a collaborative single by the West Coast Rap All-Stars.
Currently, he is among the list of performers on the I Love the 90s Tour, which has gone on to perform on stage globally since April 2016.
32. MC Hammer
A lot many of you consider MC Hammer to be pretty much a one-hit-wonder, but it is difficult to deny that he has been hailed as an innovator of pop-rap and was, in fact, the first hip-hop artist to achieve platinum status with an album.
While those who heard "U Can't Touch This" can never forget how it must have felt the first time, what, however, is also worth mentioning is his trademark style that included OTT dance moves.
Add to that the fact that those iconic "Hammer pants" were simply unmissable, to say the least. Hammer is known to have collaborated with several esteemed artists such as Tupac Shakur, Tha Dogg Pound, and Big Daddy Kane.
31. Too Short
While he may have gone by the name of Too Short, this rapper and record producer took long strides as he became famous in the West Coast hip-hop scene in the late 1980s, all thanks to his lyrics based on topics such as pimping, promiscuity, drug culture, and street survival.
The buzz around him started to gain momentum after he released an indie-label album in 1983. Thriving on his sound, which was a combination of simple drum beats and funk riffs, he released Born to Mack in 1988.
It went gold in no time and established him in the true sense of the word.
30. EPMD
Long Island rap duo EPMD's debut album, Strictly Business, was a revelation to the hip-hop world when it was dropped in 1988. Their members, Erick Sermon and Parrish Smith, ensured to transform their production into richer and funkier soundscapes; something that wasn't really seen at the time.
While their rhymes weren't exactly slick or technical, their everyday workingman monotone did manage to fit the production rather well. The duo had a harder street edge and were quite funky.
Therefore, when we discuss the best rappers of the '80s, we have to mention Erick and Parrish Making Dollars (EPMD).
29. Poor Righteous Teachers
Often referred to as PRT by its fans, Poor Righteous Teachers is a socially and politically conscious hip-hop group from Trenton, New Jersey that was founded in 1989. They had a unique style and their musical content was inspired by the teachings of the Nation of Gods and Earths.
The members of the group, who grew up in New Jersey, released their first album "Holy Intellect" in 1989. Its track, "Rock Dis Funky Joint" performed really well following the release of the album.
Not only did the song reach number four on the Hot Rap Singles chart but it also went to the number 17 spot on the Hot R&B Singles chart.
28. The Fresh Prince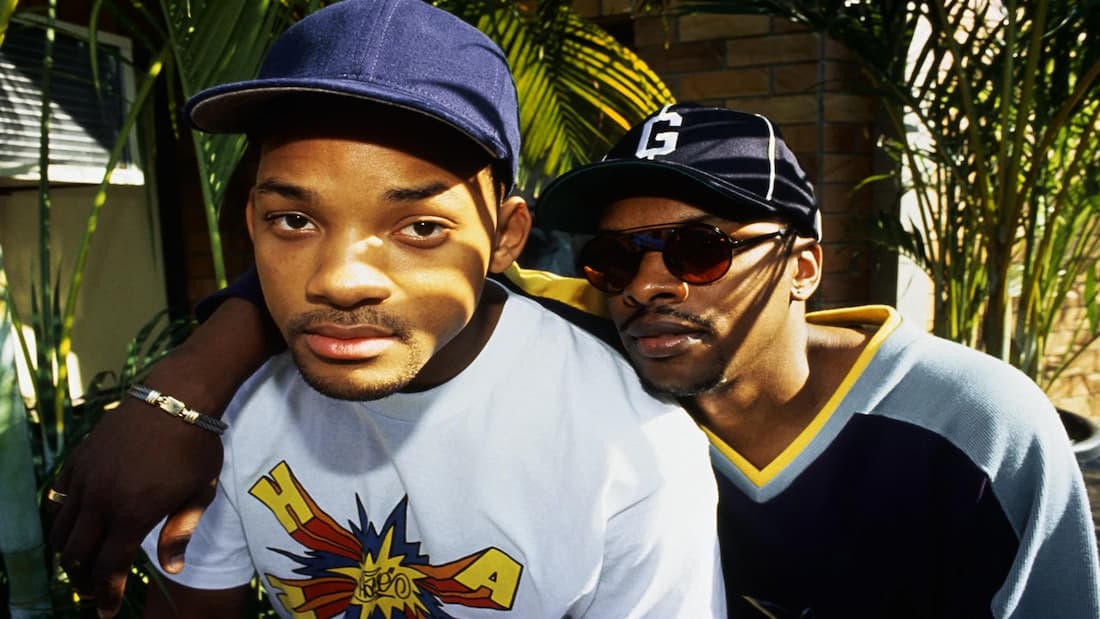 Before the talented Will Smith transformed himself into a Hollywood star and gained fame for his cinematic achievements, he was one of the biggest and most popular rappers; particularly during the 1980s.
He and DJ Jazzy Jeff chanced upon each other at a house party in 1985 and teamed up soon enough to release their debut single "Girls Ain't Nothing but Trouble", whose success helped them sign a deal with Jive Records.
By 1987, the duo were on their first major tour with the likes of Run-D. M. C. and Public Enemy. Expectedly, they continued to churn out one hit single after another and even won the first Grammy Award for Best Rap Performance in 1989.
27. The D.O.C.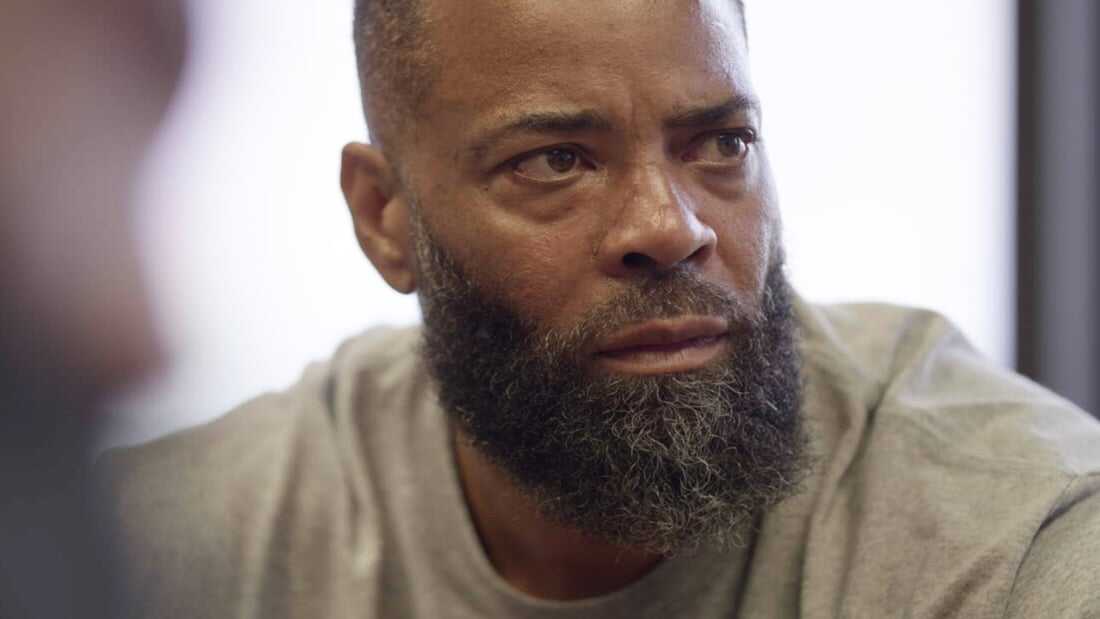 Coming from West Dallas, Texas, The D. O. C made a name for himself in Los Angeles by playing a foundational role in future West Coast record labels like Ruthless and Death Row.
While he started his journey by serving as a writer on N. W. A.'s Straight Outta Compton and Eazy-E's Eazy-Duz-It, he made his solo debut with No One Can Do It Better in 1989.
Thriving on the Dallas rapper's super-lyrical style and Dre's funky production, the album went on to become one of the best rap releases of the '80s. Unfortunately for the artist, a near-fatal car accident crushed his voice box, following which his rapping career was never the same.
Be that as it may, The D. O. C. continued to make his presence felt on the West Coast rap scene by contributing lyrics to Dre's The Chronic and Snoop Dogg's Doggystyle.
26. Grandmaster Flash and The Furious Five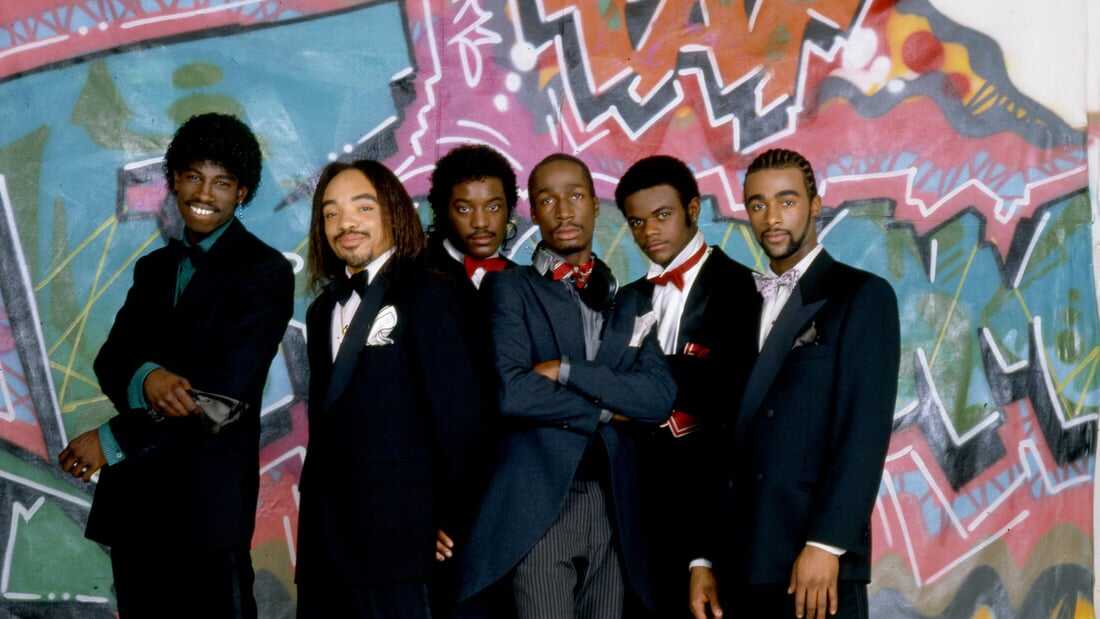 Make way for Grandmaster Flash, who is credited with creating a DJ technique called the Quick Mix Theory. With his group, Grandmaster Flash & The Furious Five, he delivered several rap hits in the early '80s.
Their song, "The Message", talked about living in poverty in the ghetto and struggling to provide for your beloved family. The song rose to prominence courtesy of its electro sound and memorable catchphrases.
Needless to say, Grandmaster Flash soon cemented his place as one of the best '80s rappers, primarily because of his focus on social issues.
25. The Sugarhill Gang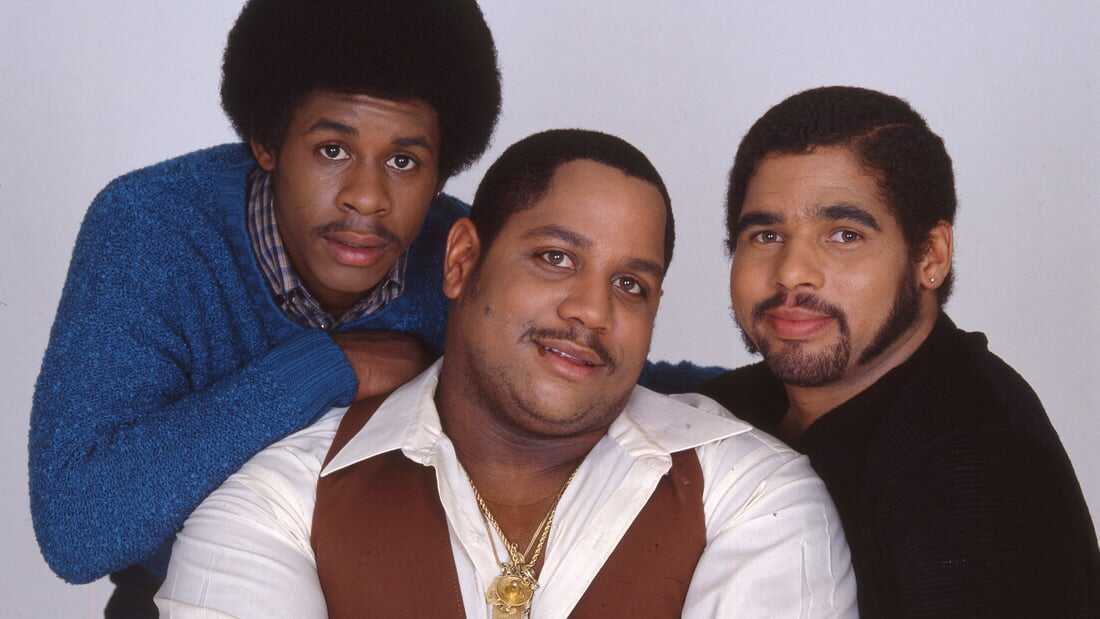 The Sugarhill Gang is credited with inspiring several artists to weave together meaningful words and melodically deliver them during the '80s. This they were able to do following the release of the rap song, "Rapper's Delight".
Even though the number was their only hit in the United States of America, it did manage to fetch the group worldwide attention. While it hit number 36 on the US chart, it went to number four on the US R&B charts.
However, "Rapper's Delight" didn't just stop there as it reached the number one ranking on the Canadian charts, number two in the Netherlands and Switzerland, and number three in The UK, respectively.
24. Beastie Boys
This hip-hop group from New York City was formed in 1978 and comprised members of the experimental hardcore punk band the Young Aborigines. After one of the members, Shatan, left in 1981, the band took a call to change their name to Beastie Boys.
Most of their songs mixed rap and rock, similar to how Run-D. M. C. did at the time. One of their most popular songs was "Fight For Your Right", which was released in 1986.
It went on to hit number seven on the Billboard Hot 100 charts and gained the group some loyal listeners. The Beastie Boys made a full transition to hip-hop after having achieved success with the 1983 comedy hip-hop single "Cooky Puss".
23. De La Soul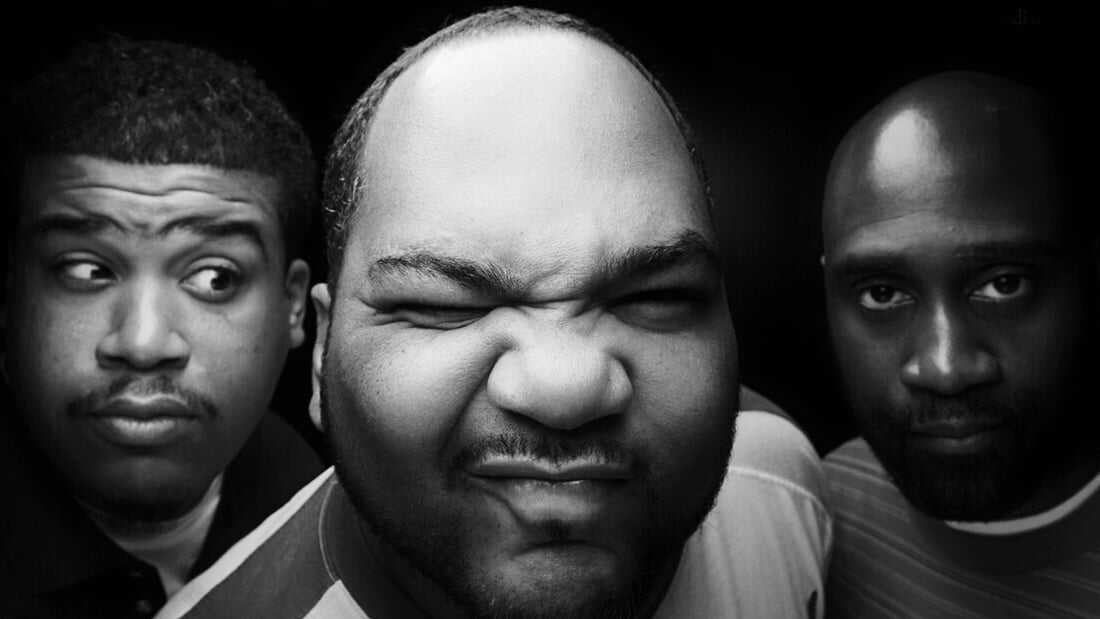 Best known for their eclectic sampling and quirky lyrics, the De La Soul trio contributed to the expansion of jazz-infused rap and an alternative sound during the '80s. Their innovative samples and precise lyrical delivery went on to connect massively with their listeners.
Their most notable hit was the 1989 song "Me, Myself & I", which was a piece about being oneself in a world that loves to stereotype one and all at all times.
De La Soul, which is the second-longest-standing Native Tongues group, won a Grammy for their collaboration with Gorillaz on their single "Feel Good Inc" in 2006.
22. Eazy-E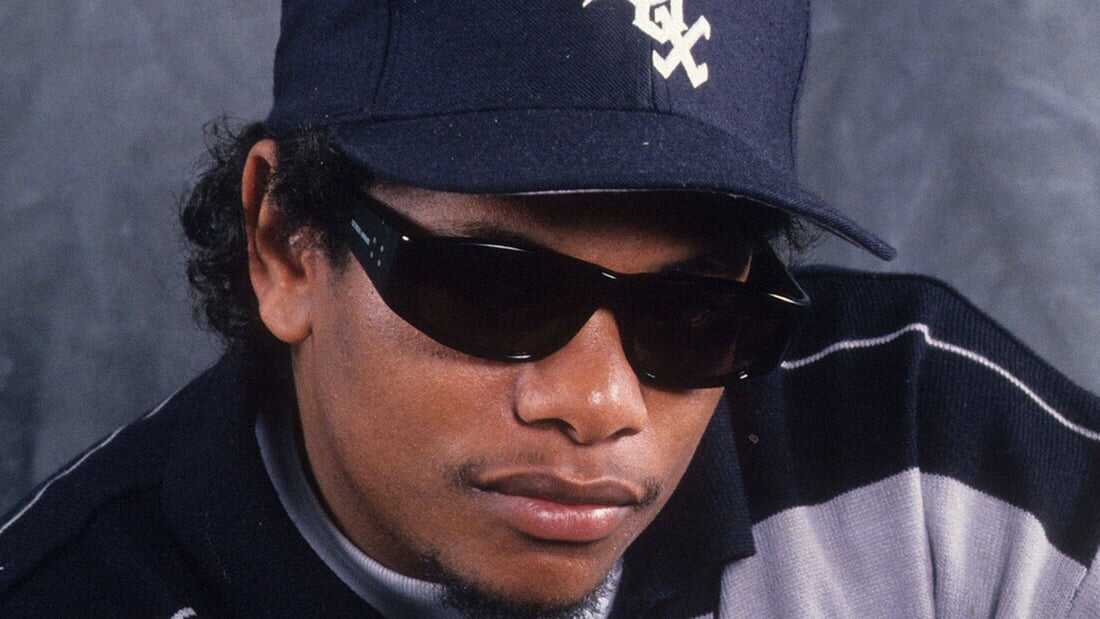 One of the lead rappers in the N. W. A. group, Eazy-E was best known and appreciated for his raw lyrics and unique voice. His solo album "Eazy-Duz-It" had a track of the same name, which advanced to number 41 on the US Billboard Top 100 charts.
Born and raised in Compton, California, he is often referred to as the "Godfather of Gangsta Rap". However, his unfortunate death in 1995 ended his life much too soon. His album, Straight Outta Compton, along with other members of the N. W. A., was released in 1988 and is now ranked among the greatest and most influential albums.
21. Ice Cube
Fans of rap must be aware of the fact that Ice Cube has been around for many years. However, they also must know that he first started with a group called N. W. A., which stood for N*ggas With Attitude. Credited with being one of the very first groups to bring "gangsta rap" to the genre, the N. W. A. composed tracks that strived to tell tough stories about living life and surviving in the streets of Compton.
One of the group's most memorable and, yet, controversial hits was their song "Fuk Da Police." Dropped in 1988, it addressed issues of police brutality and racial profiling, which, unfortunately, continue to be relevant issues in the contemporary world.
20. A Tribe Called Quest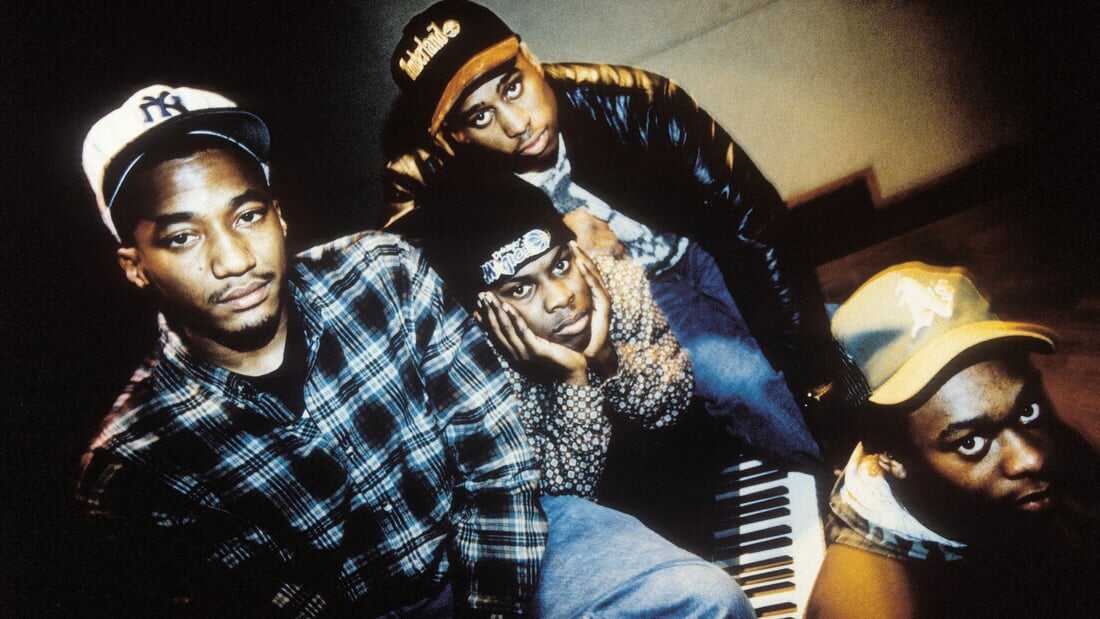 Regarded as a pioneer of alternative hip-hop, A Tribe Called Quest is a group that has gone on to influence numerous hip-hop and R&B musicians during their heyday. Their debut album, People's Instinctive Travels and the Paths of Rhythm established them as a critically acclaimed act following its release.
Known for their alternative rap style, the group used to blend their smooth lyrical delivery with elements of jazz. Tracks like "Bonita Applebum" and "Can I Kick It?" turned out to be two of the most popular ones from their debut album.
19. Roxanne Shante
While some people take up rapping as they grow fonder of the musical genre, others are simply, truly just born to rap. Roxanne Shante belongs to the latter category. We say so because she connected with Cold Chillin's Tyrone Williams, DJ Mr Magic, and Marley Marl to record "Roxanne's Revenge" at the young age of 14.
Needless to mention, she shot to instant fame following the release of the track. Soon after, the teenager joined the Juice Crew and released her debut album Bad Sister in 1989, which officially set off her legendary career.
Even though it was a time when female rappers were discriminated against, this tough Queensbridge MC proved that she was as good as any male rapper while in her prime.
18. Salt-N-Pepa
One of the most impactful female rappers of all time, the group of Salt-N-Pepa emerged during a time when hip-hop music was still not taken seriously by the music industry and executives.
Needless to say, the success of the group broke down the door for future female rappers to be taken more seriously. While their first single "The Showstoppa" received some airplay on New York radio, it was their debut album, Hot, Cool & Vicious, which went on to become one of the most significant rap releases of the '80s.
Their single, "Push It", managed to earn a nomination for Best Rap Performance at the Grammy Awards. Sooner than later, Salt-N-Pepa became the first female rap act to achieve gold and platinum status.
17. Kurtis Blow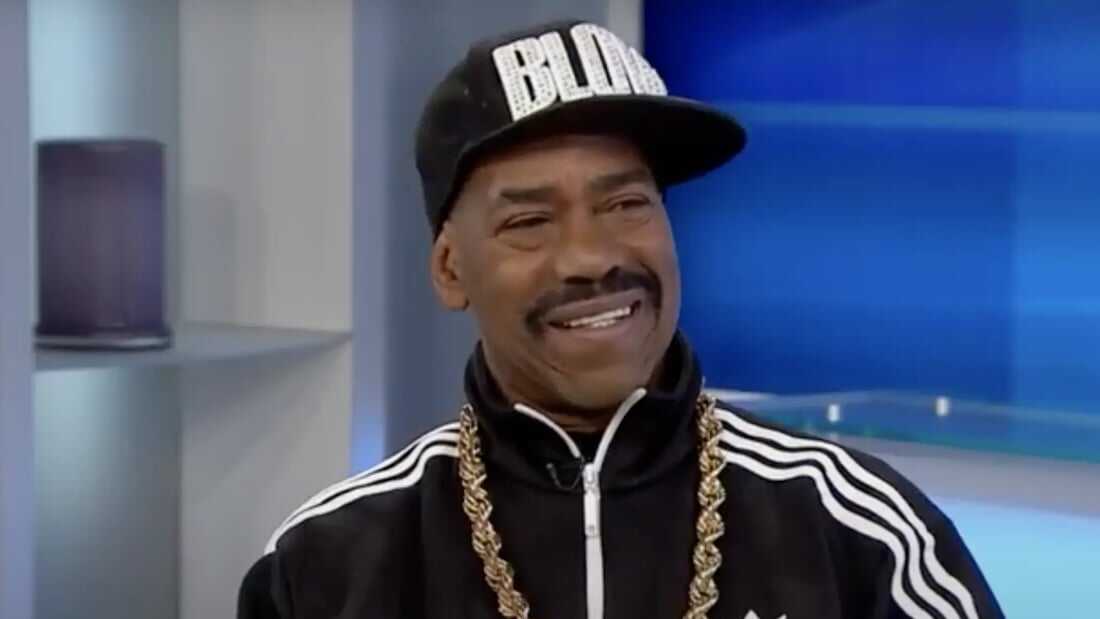 Kurtis Blow truly blew everyone's mind when he became the first hip-hop artist to sign with a major label. Not only that but his "The Breaks" was also the first rap song to be certified gold.
One of the most influential rappers to have ever lived, he was an old-school pioneer and originator whose contribution to the genre laid down the foundation for future generations of rappers.
While he truly rocked the scene with the release of his debut album, Blow wasn't able to sustain his momentum throughout the '80s.
16. MC Shan
It's sad how a lot many rap enthusiasts cease to remember MC Shan for his war of words with KRS-One and for being the innovative Queensbridge legend that he is.
The high-pitched street-hardened MC had an undeniable impact on generations of rappers to come out of the notorious housing projects at the time. Artists such as Nas have gone on record to confess that Shan's rap style helped him craft his rap style.
Best known for his song "The Bridge", the man paved the way for several rappers through his music by helping them sound exactly like they wished to.
15. Kool Keith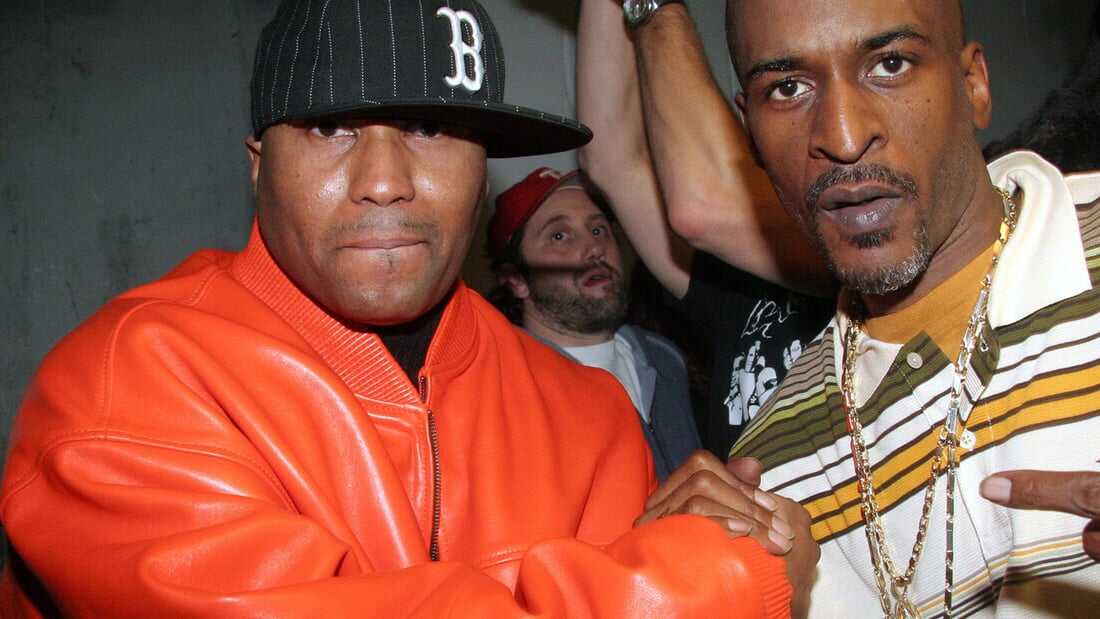 Kool Keith's name pops up quite often when we are flipping through hip-hop lists about dope MCs. Not only was he one of the finest rappers in the '80s but he has also been one of the greatest underground rappers.
A rather underappreciated name today, he went on to influence generations of independent and underground artists and was literally quite ahead of his time. It is not in the least bit surprising then that some rap fans continue to catch up to his rhymes on Critical Beatdown.
Considered to be one of hip-hop's most eccentric and unusual personalities, Keith is known for his surreal and incomprehensible lyrics.
14. Kool G Rap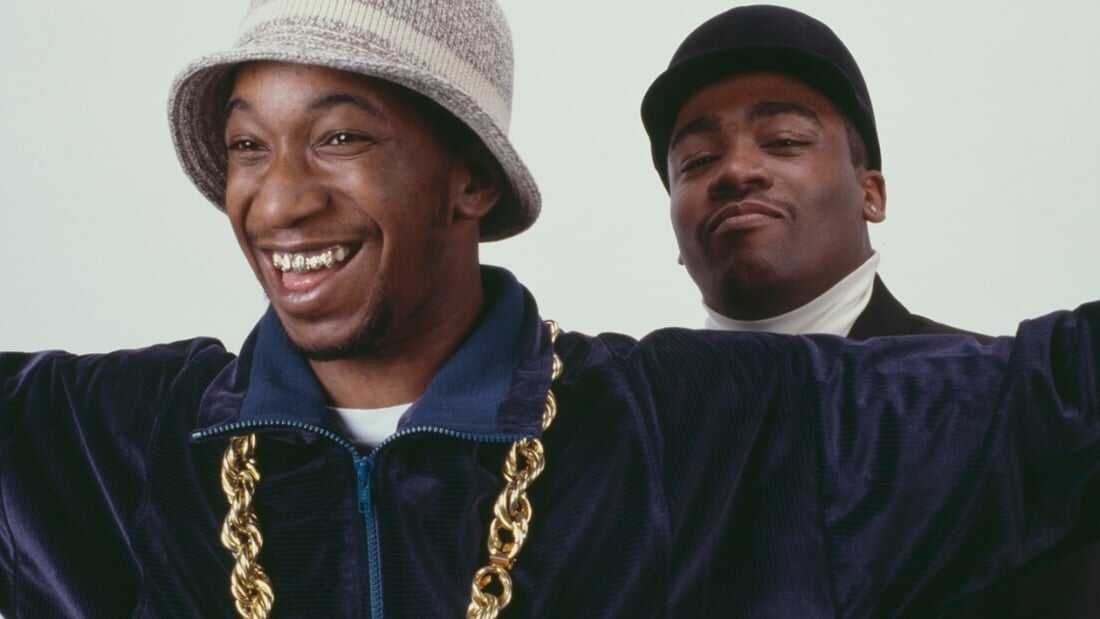 Widely regarded as the godfather of mafioso rap today, Kool G Rap is one of the hardest and most impactful MCs to ever lived. While he didn't come into his own until the early '90s, his only release during the '80s was Road to the Riches with DJ Polo.
Known for his incredibly raw but captivating lyrical style, he delivered a commendable performance on the Juice Crew's "The Symphony". Rakim, Kane, and KRS may have been the lyrical kings who reigned supreme during the late-80s, G Rap was definitely a monster emerging from Corona, Queens who had a lot to offer on the mic.
13. MC Lyte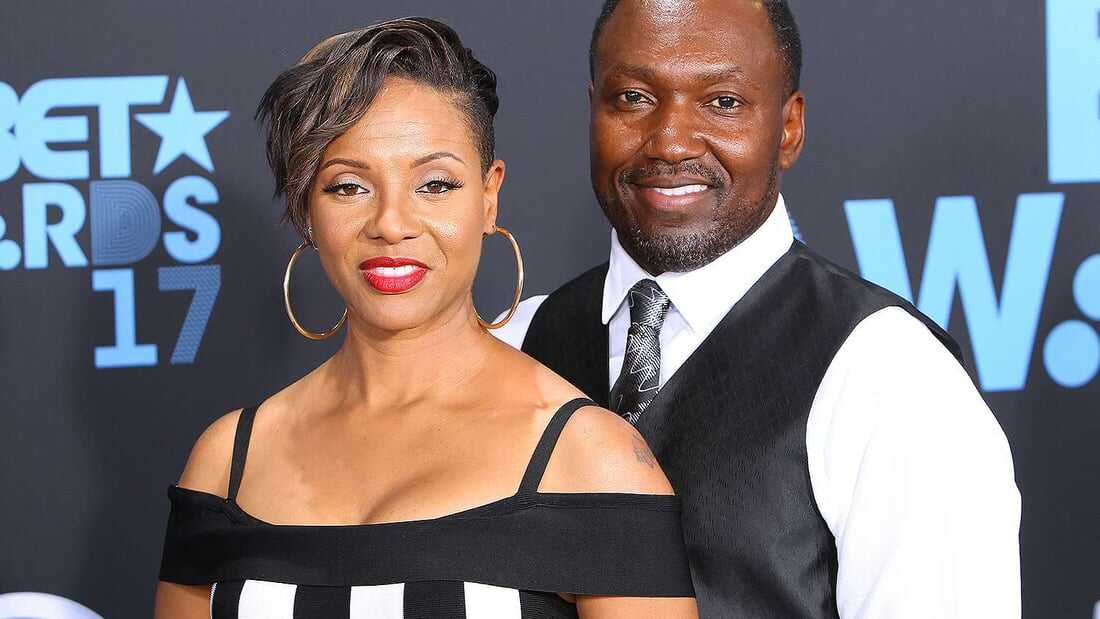 Another well-known female rapper from the '80s who helped in paving the way for other women striving to succeed in the music industry at the time was MC Lyte. When you listen to her debut album, Lyte as a Rock, the first thing that you'll notice is her high-pitched, distinctive, and strong voice.
It was perhaps because she had confidence in her identity as an African-American female. Lyte, whose voice has been sampled countless times throughout hip-hop history, started writing songs at the young age of 12.
Her 1988 track, Lyte as a Rock, was acknowledged as one of the most important rap records of the year.
12. Kool Moe Dee
Coming up during the late '70s as a member of the hip-hop group Treacherous Three, Kool Moe Dee was one of the few old-school rap originators; one of the only ones who managed to transition successfully to the new era of rap music.
After Run-D. M. C. dropped "Sucker MCs", it was clear that the time for the up-and-coming generation to start making their presence felt had come. However, the tenacious Moe Dee refused to be left behind and released the album Kool Moe Dee in 1986.
His subsequent releases went on to demonstrate his ability to craft hit singles all on his own.
11. Biz Markie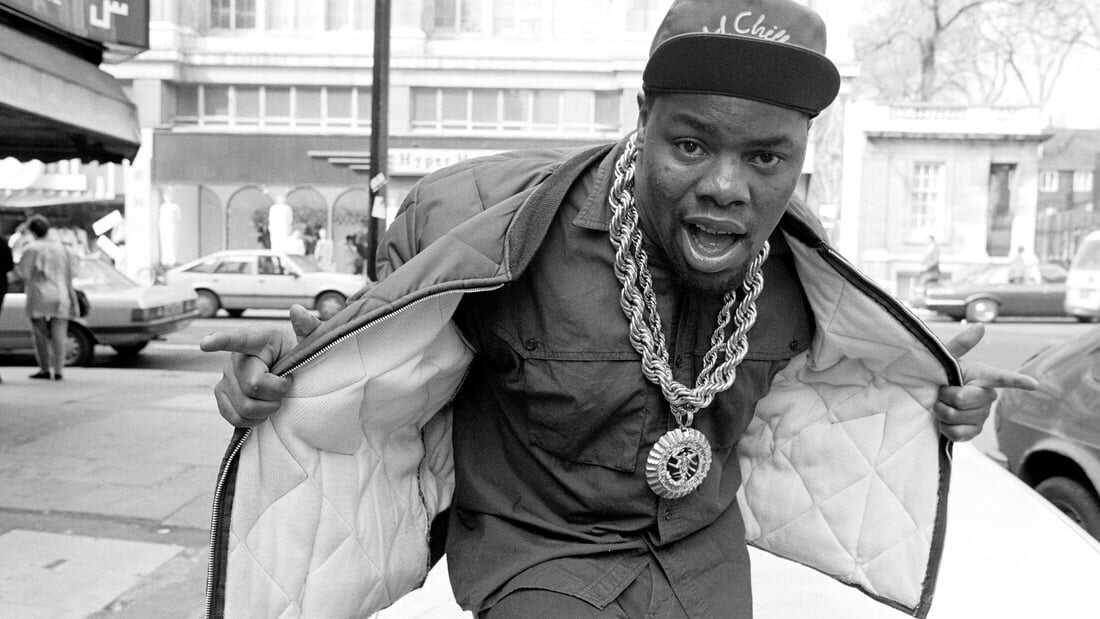 Biz Markie never said that he was the best rapper alive but he sure was incredibly talented; most of which he shared with us throughout the '80s. His most memorable hit was "Just A Friend", which was released in 1989.
The artist is known to have used a mixture of singing and rapping to express the pain he felt after having been dissed by a woman named "blah-blah-blah." Well, let's not be shocked by the fact that the track went to number nine on the infamous US Billboard Hot 100.
Lovingly referred to as "The Clown Prince of Hip Hop", Markie was inspired by old-school flamboyant performers.
10. Ice-T
The New Jersey-born Crenshaw-raised rapper Ice-T began his career as an underground rapper in the 1980s. He signed a contract with Sire Records in 1987, following which his debut album Rhyme Pays was released.
The artist went on to drop four classic albums back-to-back, three of which were released in the '80s. His "6 in the Mornin'", which was released in 1986, is credited with setting off the whole West Coast gangsta rap movement, and for the right reasons.
In fact, the impact of the track was so intense that it inspired "Boyz-n-the-Hood" by Eazy-E. Touted to be the godfather of West Coast hip-hop, Ice-T is one of the most famous hip-hop artists of all time.
9. KRS-One
One of the most feared battle rappers of his generation, KRS-One personifies hip-hop culture better than most rappers you know today. It's not surprising then that his name is an acronym for Knowledge Reigns Supreme Over Nearly Everyone.
A socially conscious rapper, he released the song "My Philosophy" in 1988, which went on to become one of the most unforgettable tunes of the Golden Era of Hip Hop.
KRS-One also grabbed eyeballs in the mid-80s by taking jibes at artists such as MC Shan, Marley Marl and the Juice Crew.
8. Chuck D and Public Enemy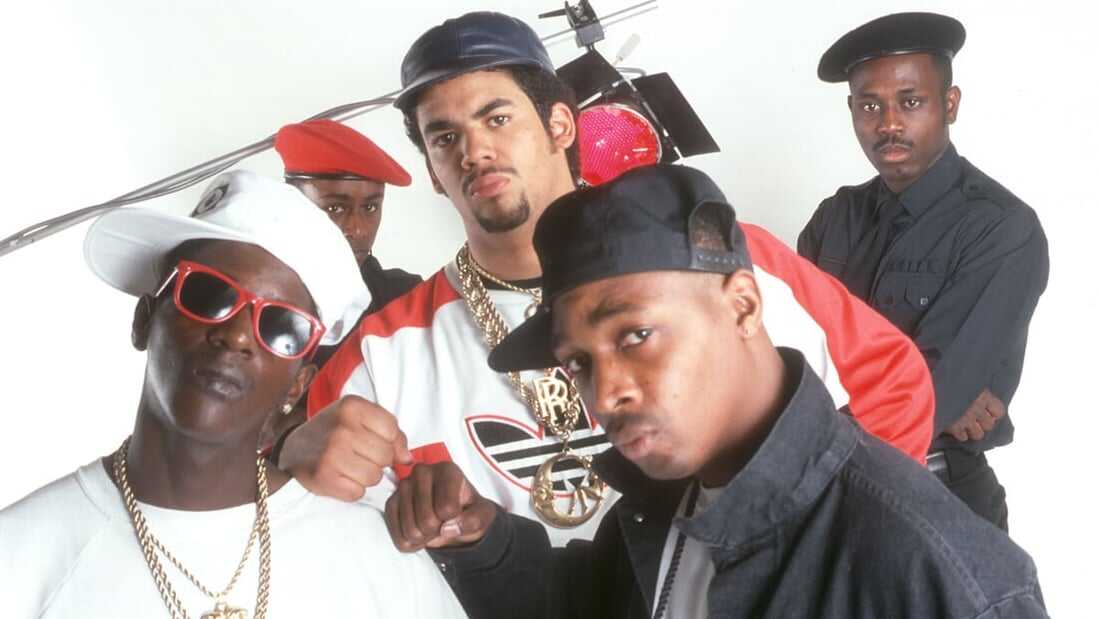 Rap group Public Enemy rose to prominence for injecting their music with a ton of political messages, including subjects such as American racism and the American mainstream media. Needless to say, some of their songs were highly controversial.
Its lead rapper, Chuck D, seldom shied away from elucidating topics such as racism, police brutality, drug abuse, and racial profiling in his music. Add to that the fact that co-rapper Flavor Flav added a comedic mascot-ish presence to tone down the seriousness of the tracks.
Together, they were a formidable team, but that didn't stop them from facing the heat from time to time. That being said, Public Enemy managed to top the charts with the release of their song "Fight the Power" in 1989.
7. Slick Rick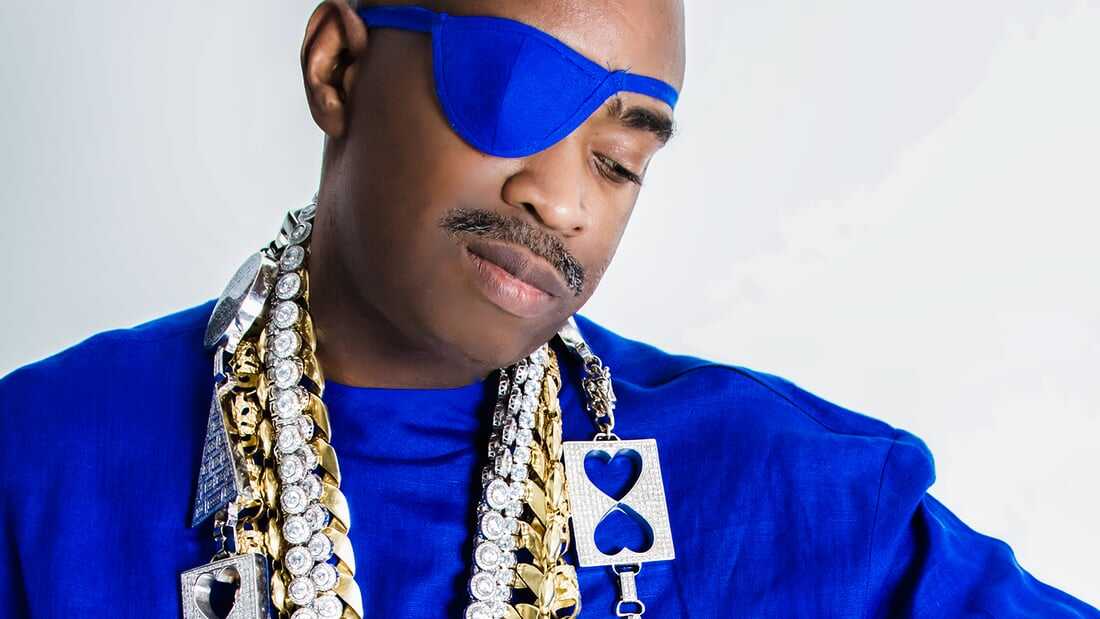 Slick Rick may not have been the most prolific rapper during the '80s, but he more than made up for it with the sheer impact of his unmistakable sound. "La Di Da Di", which was released in 1985, made him a star and the man was seen performing the same in live shows and on the radio; all this even before his debut album came out.
Then, things truly skyrocketed when The Great Adventures of Slick Rick was dropped. It thrived on tracks such as "Children's Story", "The Moment I Feared" and "Teenage Love", and established Slick Rick as a renowned rap storyteller of his time.
Artists such as Nas, Jay-Z, and Biggie are said to have been inspired by Slick Rick, who happens to be one of the most sampled hip-hop artists in rap history.
6. Run-D.M.C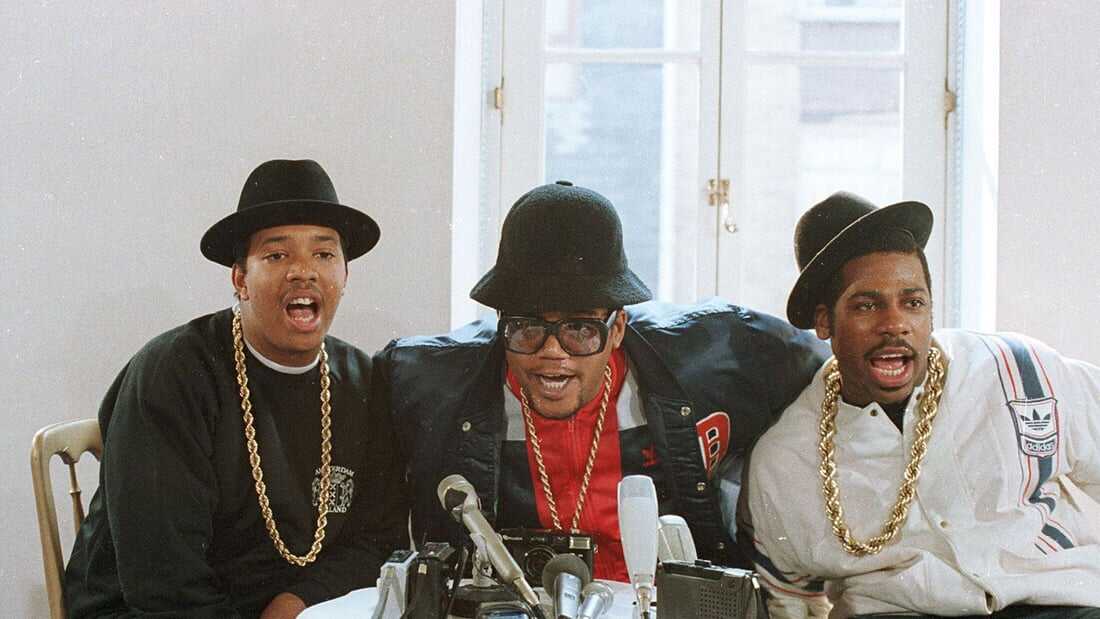 One of the greatest and most important rap acts of all time, Run-D. M. C can easily be grouped in the old-school rap category due to the nature of their simple rhyme schemes.
However, it is imperative to mention that the release of their singles "It's Like That" and "Sucker M. C.'s" led to the changing of the guard. The trio shot to fame so quickly that the rap acts before them were considered to be outdated within no time.
During the '80s, they dropped four albums and aimed to change the rap game time and time again with the release of each of them.
5. Doug E. Fresh
Known as the "Human Beat Box", Doug E. Fresh was the pioneer of 20th-century American beatboxing. He thrived on his unique style and earned his name because he managed to create his instrumentals using his voice and throat.
He performed most of his earlier songs with his partner Slick Rick, and "La Di-Da-Di" was one of his most popular pieces. It was released in 1985 as a B-side to his song, "The Show".
Both tracks were considered ultimate hip-hop classics for their time. Fresh is a member of the Church of Scientology and has a foundation called Hip Hop Public Health.
4. LL Cool J
Ladies Love Cool James is an eye-catching rapper who stormed the charts in the '80s with his sparse, hard-hitting, and exciting music. He started creating demo tapes in his grandparents' home at the age of 16.
His debut single, "I Need a Beat", not only became Def Jam's first official release but also established him as one of the pioneering new school rappers. That said, it was his second album, Bigger and Deffer, that helped him become a star in the true sense of the word.
All thanks to his sound, LL Cool J managed to have the ladies in one hand and the hardcore hip-hop heads in the other. Well, that's saying something!
3. Big Daddy Kane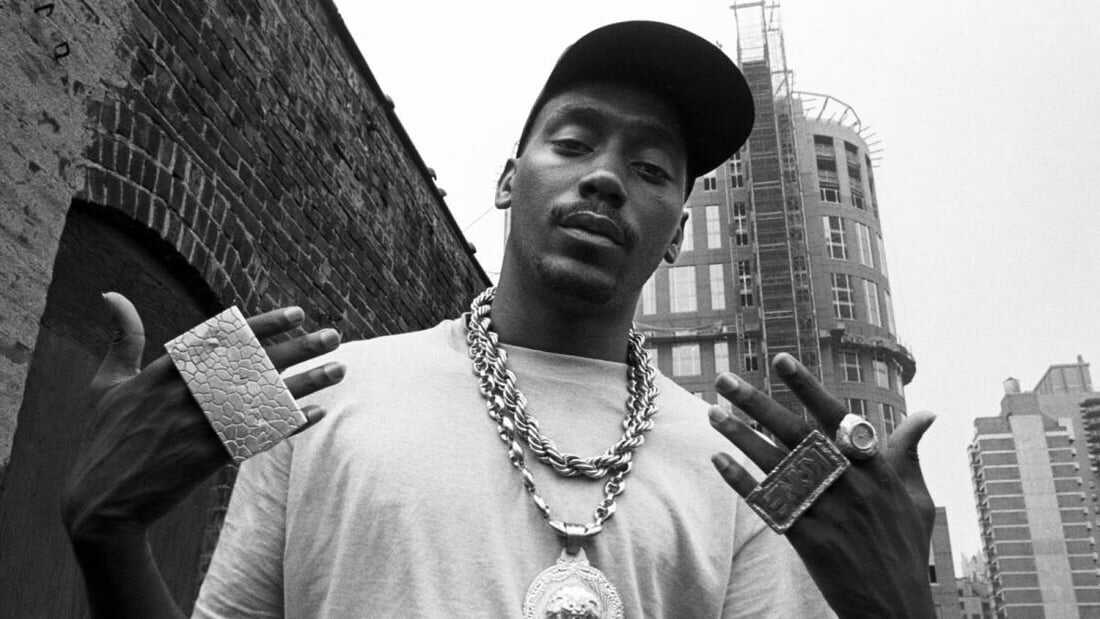 While most people recognize that Rakim was busy revolutionising rhyme schemes, flow patterns, and rap lyricism as a whole during the '80s, Big Daddy Kane was one of the only few who managed to be right there with him.
The latter was doing his bit to transform the landscape in his way. He was an unforgettable blend of superb punchlines, incredible charisma, and showmanship, which is perhaps why most of his listeners believed that he was the only lyrical king who could've challenged Rakim for the throne.
Don't be surprised to learn that future Brooklyn greats like Jay-Z and Biggie worshipped at his alter. Needless to say, Big Daddy Kane was the full package and is truly one of the greatest rappers of all time.
2. Queen Latifah
Make way for Queen Latifah, who has established herself both as a famous actress and a musician. One of the most powerful lesbian singers to make it to our story, she is widely regarded as the "Queen of Rap".
Latifah, who started as a hip-hop artist, was a beatboxer for Ladies Fresh and a member of Flavor Unit. She shot to fame after having released her first single, "Wrath of My Madness", in the late 1980s.
Another popular track by the singer is "U. N. I. T. Y.", which was released in 1993. It was acknowledged for its criticism of misogyny in hip-hop culture. Latifah's musical style seems to have gone the soul and jazz way since the early 2000s.
1. Eric B. and Rakim
The fantastic Eric B. and Rakim can easily be dubbed two of the best rappers to have made a name for themselves in the '80s. They started as disc jockeys and gained considerable fame for their efforts.
People enjoyed their mellow voices and smooth delivery and their debut album, "Paid In Full", hit the Top Black Albums chart at number 8 after having been released in 1987.
So, when we talk about certain eras in hip-hop, we classify them as before Rakim and after Rakim. While the rapping was quite straightforward before his rise, the possibilities for multisyllabic, compound rhymes and flow patterns became limitless after his career soared.
Therefore, it wouldn't be an exaggeration to claim that Rakim is the most influential MC ever.