»
Top 50 Most Popular Country Singers Of All Time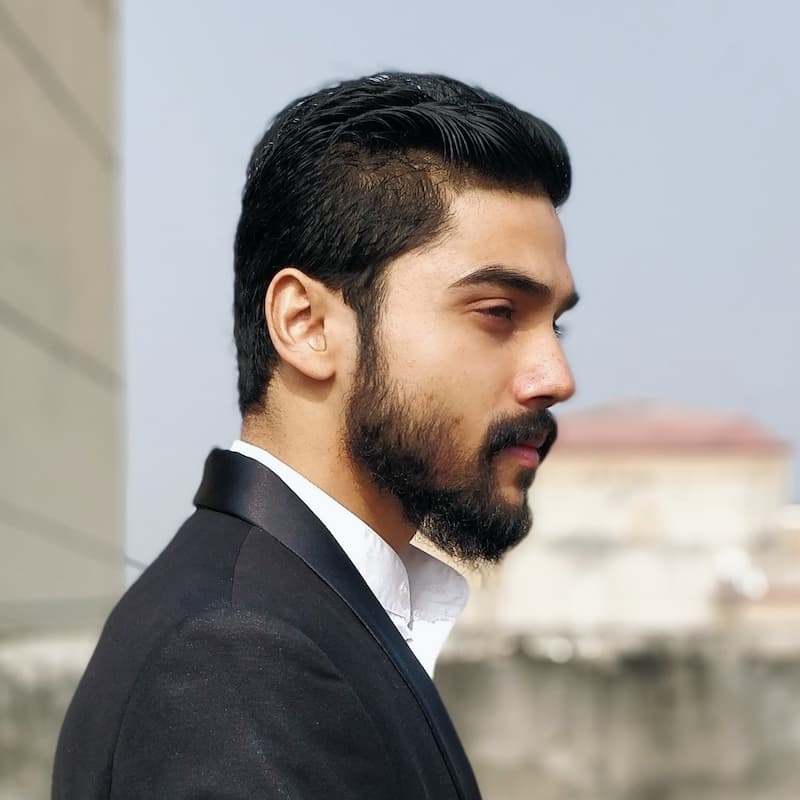 Shivam-Posted Feb 23, 2023
---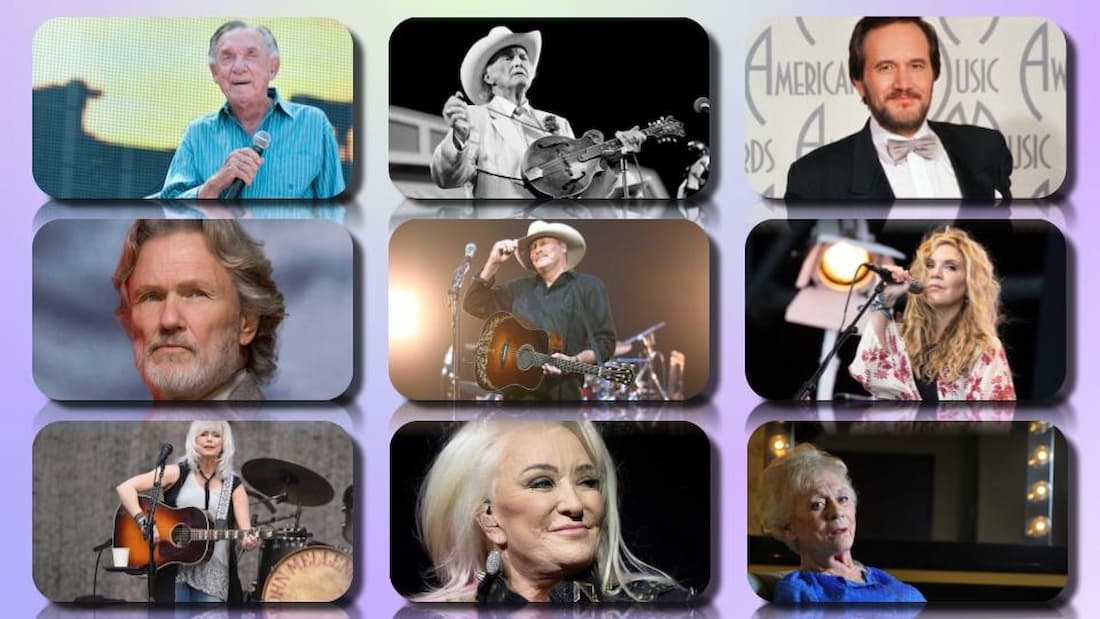 Music is nothing less than worship to some people who have a special touch when it comes to singing and composing melodies. Country music, on the other hand, is one such genre that seems to be full of artists who know how to tell a heartwarming tale.
Over the years, many well-known and influential musicians have helped popularize and evolve country music into what it is today. Therefore, it is only fitting that we discuss the greatest stars who were born just to make and influence country music.
Since every single fan of country music out there has their fair share of favourite singers, it certainly can be a daunting task to come up with a narrow list of the finest among them.
However, we, at ENTOIN, have taken the onus on ourselves to fetch you a detailed list of the most popular country singers to ever step up to the microphone. While these artists are well beyond rankings, they certainly need to be on this compilation here.
50. Kris Kristofferson
Educated at Oxford in England and trained to be an Army pilot, Kris Kristofferson was blessed with rugged good looks and a craggy voice. Needless to say, he was the last person you'd have expected to see as a country music star during the '60s.
Despite his unconventional background, his interest in creative writing encouraged him to take country lyricism, eventually helping him become a consistent writer and stage performer. Some of his acclaimed songwriting credits are "Me and Bobby McGee", "For the Good Times", "Sunday Mornin' Comin' Down", and "Help Me Make It Through the Night". Kristofferson was inducted into the Country Music Hall of Fame in 2004.
49. Alan Jackson
Not a lot of country artists have had more prominent careers than Alan Jackson. The quiet man of country stars has had a rock-steady career for about 30 years. He is known to have racked up more than 30 Number One singles and sold nearly 80 million records, more than fifty percent of which were sold in the United States of America alone.
Known for performing a style widely regarded as "neotraditional country", he has written many of his own songs. Overall, 66 of his songs have appeared on the Billboard Hot Country Singles & Tracks chart.
48. Bill Monroe
A mandolinist, singer, and songwriter, Bill Monroe is regarded as the "Father of Bluegrass" for his achievement of having created the bluegrass music genre. He said the genre was pretty much "Scottish bagpipes and ole-time fiddlin'.
He was inducted into the Country Music Hall of Fame in 1970, the Nashville Songwriters Hall of Fame in 1971, and the Rock and Roll Hall of Fame in 1997, respectively.
Since he was considered to be the "father of bluegrass", he was also, therefore, an inaugural inductee into the International Bluegrass Music Hall of Honor in 1991.
47. Tom T. Hall
Nicknamed "the Storyteller", Tom T. Hall was a country singer-songwriter and short-story author who penned 12 No. 1 hit songs. Out of all the songs that he composed, 26 reached the Top 10, and one, "Harper Valley PTA", went on to become an international pop crossover hit.
Hall brought humour to his lyrics that were quite descriptive in nature. His imagination peaked in songs such as "Old Dogs, Children and Watermelon Wine". He was included in Rolling Stone's list of 100 Greatest Songwriters.
46. The Louvin Brothers
The greatest singing duo in country music history, Charlie and Ira Louvin were known to record songs furiously and went on to release three albums in 1958 alone. Known for their simple string-based music in the 1950s, they mostly wrote and performed country, bluegrass, and gospel music.
Credited with popularizing the vocal technique of close harmony in country and country rock, the duo became regulars at the Grand Ole Opry. They are best remembered for their string of hit singles in the late 1950s and early '60s.
45. Ernest Tubb
Ernest Tubb was a singer-songwriter who was one of the pioneers of country music, whose massive hit song, "Walking the Floor Over You" (1941), marked the rise of the honky tonk style of music.
One of his most requested songs, which was often used in dance halls throughout Texas during waltz lessons, was "Waltz Across Texas". It was written by his nephew Quanah Talmadge Tubb.
Tubb, who has also recorded duets with the then up-and-coming Loretta Lynn in the early 1960s, is a member of the Country Music Hall of Fame who always stayed dedicated to country music and encouraged new talent.
44. Lefty Frizzell
It wouldn't be an exaggeration to claim that Lefty Frizzell enjoyed success on par with his Texas buddy Hank Williams in the early 1950s. His career took off with the instant classic "If You've Got the Money I've Got the Time" and he went on to top the charts five times between 1950 and 1952.
Known for the natural warmth and gravity in his singing, he went on to influence generations of singers and is, therefore, deservingly hailed as one of the most influential country music vocal stylists of all time.
Frizzell has been inducted into the Country Music Hall of Fame in 1982 as well as the Songwriters Hall of Fame.
43. Roger Miller
Roger Miller began his musical career as a songwriter in the late 1950s and reached the peak of his fame in the mid-1960s. Best known for his honky-tonk-influenced novelty songs and his chart-topping country and pop numbers, he was a versatile entertainer who was a comic genius, a playful singer, and a colourful songwriter.
He wrote and performed several songs for the 1973 Disney animated film Robin Hood and was inducted into the Country Music Hall of Fame in 1995.
42. Glen Campbell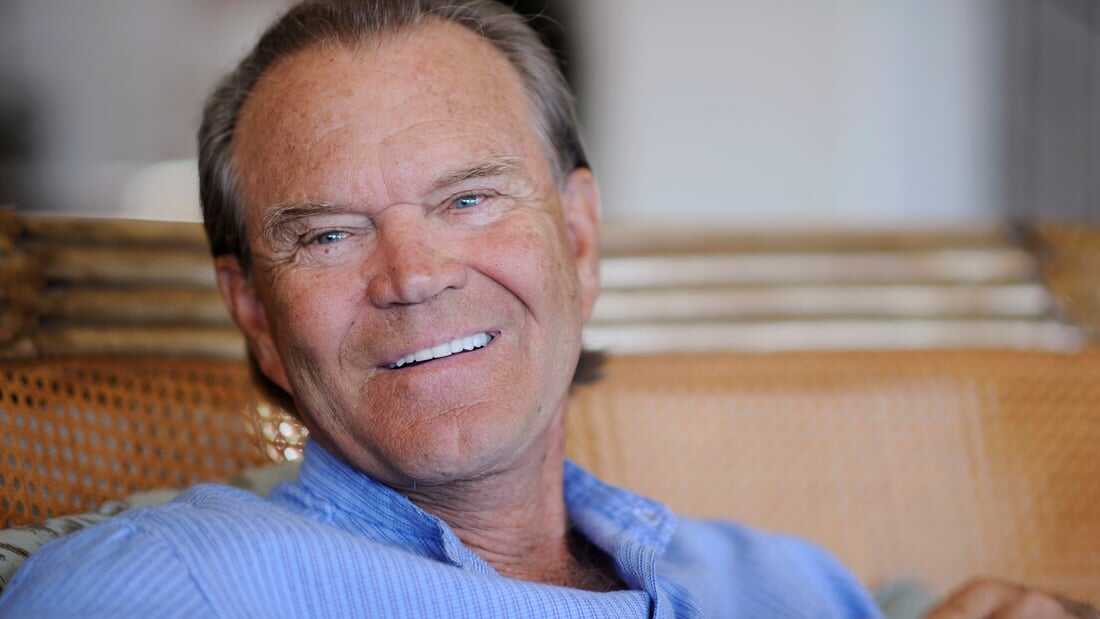 A sharecropper's son from Arkansas, Glen Campbell started his career in the '60s as part of the top-flight L. A. session band the Wrecking Crew. Remembered for a series of hit songs in the 1960s and 1970s, he found further fame by hosting his own TV variety show.
He is known to have recorded and scored a series of massive crossover hits that combined pop, country, and rock. Needless to say, the fusion of genres in his music helped him expand the country-listening audience.
In a career spanning five decades, Campbell has sold over 45 million records worldwide. Not only that but he has also had twelve gold albums, four platinum albums, and one double-platinum album, respectively.
41. Alison Krauss
Alison Krauss may not have been the commercial sensation as most other country artists on our list, but she is definitely one of the most decorated ones. She started her outstanding musical journey by competing in local contests by the age of eight and recording for the first time by the time she was 14.
While she was awarded the National Medal of Arts in 2019, Krauss was also inducted into the International Bluegrass Music Hall of Fame in late 2021. That said, it is imperative to mention that only Beyoncé, Quincy Jones, and Georg Solti have won Grammy awards than her.
40. Tanya Tucker
Tanya Tucker, who shot to stardom at the age of 13 with her 1972 hit "Delta Dawn", went on to become one of the few child artists to mature into adulthood without losing her audience.
In fact, she is one of the only child stars who continue to be successful years into her music career. That country twang in her voice helped her release several successful albums and earn several Country Music Association award nominations over the years.
Often credited with bringing a rock and roll sound to outlaw country, she won her first two Grammys for Best Country Album and Best Country Song in 2020. Even though it's been more than fifty years since she first found fame, Tanya seems to be doing amazingly well.
39. Emmylou Harris
Inducted into the Country Music Hall of Fame in 2008 and presented with the Grammy Lifetime Achievement Award in 2018, Emmylou Harris began her successful musical journey by collaborating with Gram Parsons.
While her debut album Pieces of the Sky introduced her to the country world, her second, Elite Hotel, propelled her to the top of the country charts. Also known for her collaborations with artists such as Neil Young and Linda Ronstadt, Harris has been a recipient of 14 Grammys and is a member of the Grand Ole Opry.
38. Tammy Wynette
This Mississippi native, who was a serial hitmaker throughout the '60s and '70s, is considered among the genre's most influential and successful artists. She and Loretta Lynn are credited with bringing a woman's perspective to the male-dominated country music field; an endeavour that helped other women find representation in the genre.
Also an actress and author, Wynette carried an emotional and pure voice and had the remarkable ability to make any song she recorded her own.
37. Loretta Lynn
The "Coal Miner's Daughter", Loretta Lynn's career as a country singer spanned over 60 years. One of the greatest to ever sing a country tune, she is the most awarded female country singer of all time.
Best remembered for her classic duets with Conway Twitty and her 10 number-one country albums, she has released multiple gold albums and has won 3 Grammy awards. Also honoured by the Country Music Association and Academy of Country Music, the ground-breaking singer has had the 1980 musical film, Coal Miner's Daughter, based on her life.
36. Conway Twitty
One of the best to sing country, Conway Twitty had 55 number-one hits that not only propelled him to stardom but also helped him maintain his undeniable stature as a country artist.
Not many people know that he was offered a contract by the Phillies to play pro baseball, but turned it down. His prolific country music career saw him record nearly 60 studio albums.
However, it is imperative to mention that his pop-rock hit "It's Only Make Believe" is perhaps his best-known track. Twitty, who received a string of Country Music Association awards for duets with Loretta Lynn, was inducted into both the Country Music and Rockabilly Halls of Fame.
While he was originally a part of the 1950s rockabilly scene, he was also best known as a country music performer.
35. Jean Shepard
Credited with making honky-tonk country mainstream, Jean Shepard rose to prominence with her 1953 hit "A Dear John Letter". She was invited to join the Grand Ole Opry in 1955 and soon went on to record 24 albums over the next 25 years; each of which helped her become a pioneer for women in country music.
One of the very first female country superstars, the honky-tonk singer-songwriter released a total of 73 singles to the Hot Country Songs chart.
34. Wanda Jackson
Make way for the undisputed "Queen of Rockabilly", Wanda Jackson, who came to prominence in the 1950s opening for Elvis Presley. Right in between country and rock and roll emerged rockabilly, and Jackson thrived on her biting vocals to emerge as the role model for female singers in the genre.
Not a lot of female vocalists have been able to display her range and ability, whose tunes such as "Right or Wrong" helped her establish herself as one of the first women to have an envious career in rock and roll.
It is not in the least bit surprising then that she is counted among the first female stars in the genre of country music.
33. Brenda Lee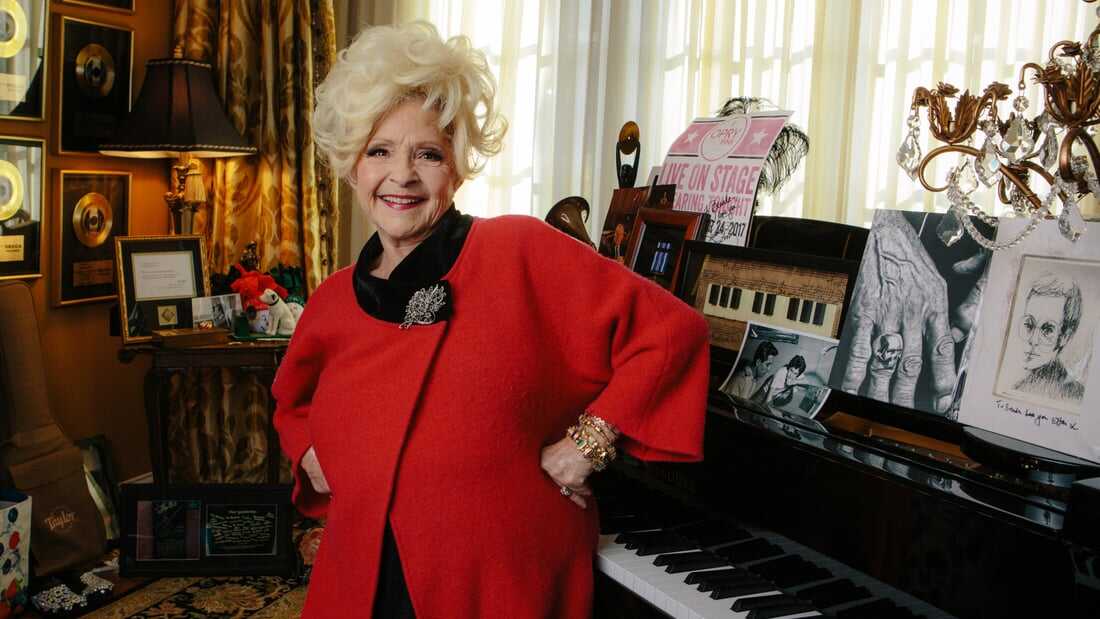 "Little Miss Dynamite" Brenda Lee was a true-blue country star of the 1960s. She may have been the shortest person in the room, but she had the biggest voice on the radio that always managed to make an impression.
Barring Elvis Presley, The Beatles, and Ray Charles, nobody has had more top-ten hits over the decade than Lee. While her most iconic track to date is her tune "Rockin' Around The Christmas Tree", it is "I'm Sorry" that she is perhaps best known for.
Lee, who received the Grammy Lifetime Achievement Award, was the first woman to be inducted into the Rock and Roll and Country Music Hall of Fame.
32. Bob Wills
Hailed as country's first master of genre-bridging musical synthesis, Bob Wills used to channel jazz, hillbilly music, blues, citified dance styles, and Latin rhythms into his brand of "Texas fiddle music".
Needless to mention, he went on to successfully prove that the country genre could be as wide-ranging and vibrant as any other form of music on the planet. Considered by music authorities to be the founder and the King of Western Swing, Wills formed the Texas Playboys in 1934.
All thanks to their favoured jazz-like arrangements, the band found national acclaim into the 1940s. While he was inducted by The Country Music Hall of Fame in 1968, The Rock and Roll Hall of Fame inducted him and the Texas Playboys in 1999.
31. Marty Robbins
Not a lot of country singers since the inception of this school of music have been as prolific as "Big Iron" singer Marty Robbins. The man is credited with recording over 500 songs from the 1940s to the early 1980s.
Robbins, whose music was a hit with both pop and country music listeners, garnered multiple Grammy awards and had several top hits throughout his career. His inimitable work is known to have inspired hugely popular stars such as Elvis Presley and Johnny Cash.
Add to that the fact that he had a fairly successful career as a NASCAR driver.
30. Ray Price
Those who are familiar with classic country music would be aware of the fact that Ray Price became a crucial figure in both honky-tonk and the string-swept modern sounds of Countrypolitan.
Born in a tiny town in northeastern Texas, he used to shuttle between his family farm and Dallas. Therefore, some of the songs that he began to record in 1949 mirrored his journey from the country to the city.
His wide-ranging baritone is regarded by many as among the best male voices of country music. Elected to the Country Music Hall of Fame in 1996, Price continued to record and tour into his 80s.
29. George Jones
George Jones allowed his fine vocals in the country genre to pull even the most intricate and difficult of things in his compositions. To put it simply, it's a tad difficult to elucidate how rejuvenating and genuine his voice is.
He achieved international fame for his long list of hit records and was known for completely immersing himself in the lyrics of his songs. One of his best-known songs continues to be "He Stopped Loving Her Today".
28. Kitty Wells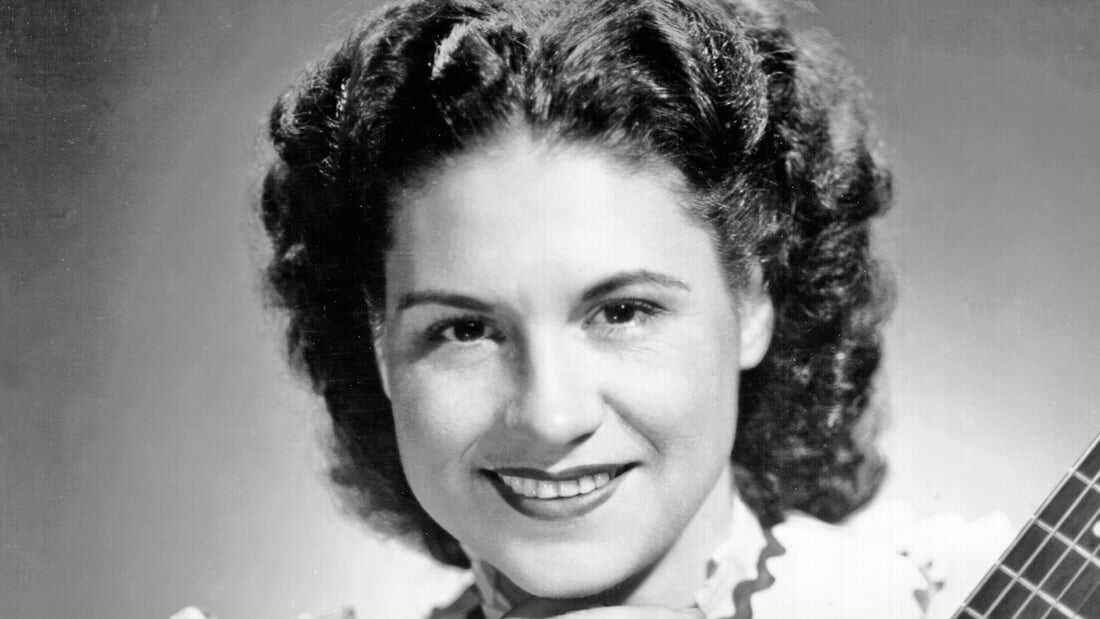 Kitty Wells, who was born and raised in Nashville, Tennessee, in a house full of talented artists, managed to break down barriers for women in country music. Her song, "It Wasn't God Who Made Honky Tonk Angels", went on to become an enormous success on the country and pop charts and pushed her to the cup of stardom.
For the next decade and more, she continued to make her presence felt on top of the charts and was a consistent award winner; therefore, earning the epithet of the "Queen of Country Music." In fact, she was only the third country singer to win the Grammy Lifetime Achievement Award.
27. Roy Acuff
Dubbed "The King of Country Music", Roy Acuff is often credited with moving the country genre from its traditional "hoedown" format into the singer-driven sound that we are habituated to today.
He got his start in the 1930s with the Smoky Mountain Boys and was a member of the Grand Ole Opry in 1938. The well-regarded Hank Williams was once reported saying that Acuff had more drawing power in the South than God himself.
Roy went on to become the co-founder of Acuff-Rose Records, which soon established itself as one of the most significant labels in country music.
26. Patsy Cline
The Virginia-born Patsy Cline is widely considered to be one of the greatest country singers of all time. While she first made a name for herself by participating in local radio and television programs, she set the stage on fire nationally with her televised performance of "Walkin' After Midnight" in 1957.
Even though a near-fatal car accident threatened to derail her flourishing career in 1961, she returned with a bang to the Grand Ole Opry stage just six weeks later. Songs like "I Fall to Pieces" and "Crazy" helped her become one of the first country performers to successfully crossover to the pop music charts.
25. Kenny Chesney
Famous for his honesty and emotional appeal with his romantic ballads, Kenny Chesney is a successful singer, songwriter, guitarist, and producer, who has recorded over 20 albums. He has sung more than 30 songs that have gone on to hit the number-one spot on the US Billboard Hot Country Songs and Country Airplay charts.
While he has headlined a few successful tours, his Flip-Flop Summer Tour went on to become the highest-grossing country tour in 2007. Needless to say, Chesney's spectacular success drew the attention of the Country Music Association, which ended up awarding him the Entertainer of the Year Award for four consecutive years.
24. Shania Twain
One of the best-selling female artists in country music with over 100 million records sold, Shania Twain released her self-titled debut album in 1993, but it failed to find listeners.
However, its failure didn't stop her as her comeback album, The Woman in Me, emerged as a hit. While many of her critics do not consider her to be an out-and-out country artist, there are plenty of others who acknowledge her as the "Queen of Country Pop." Her songs, which are a mix of mainstream pop and country music, carry themes of feminism and female empowerment.
23. Eddy Arnold
Eddy Arnold is an exceptional crossover artist whose golden voice allowed him to shuffle seamlessly between storytelling and easy-listening crooning. While he thrived on hits like 1947's "I'll Hold You in My Heart" and 1965's "Make the World Go Away" to hold his ground, he also earned the tag of "Tennessee Plowboy" for he was a farmhand on his sharecropper father's estate.
Arnold made his radio debut in 1936 and went on to score 147 songs on the Billboard country music charts. He ranked 22nd on Country Music Television's 2003 list of "The 40 Greatest Men of Country Music" and is reported to have sold over 85 million records to date.
22. Buck Owens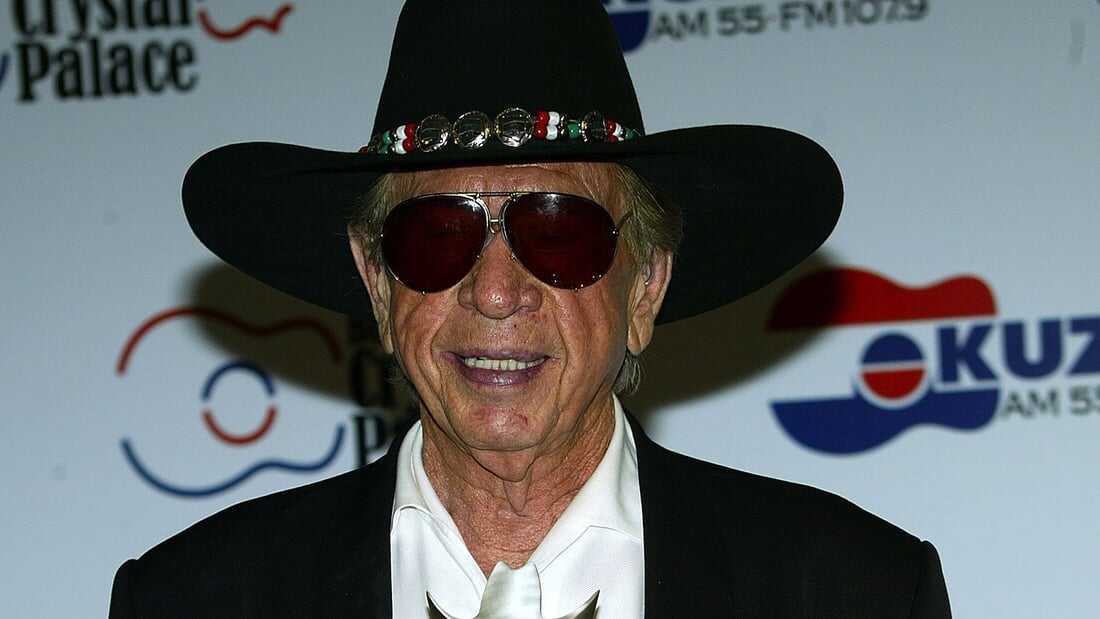 Buck banked on his genial, rubbery singing style and his tough guitar playing to define the hard-driving Bakersfield Sound of the 1960s. He played in dance bands for years before his career took off courtesy of hits such as "Act Naturally", "My Heart Skips a Beat", and "I've Got a Tiger By the Tail".
One of the most successful country hit-makers of the era, Owens grew up in North Texas and moved with his family to Arizona during the Depression. He was also the lead singer for Buck Owens and the Buckaroos, which had 21 No. 1 hits on the Billboard country music chart.
A member of both the Country Music Hall of Fame and Nashville Songwriters Hall of Fame, he co-hosted the popular show Hee Haw with Roy Clark.
21. Reba McEntire
"The Queen of Country", Reba McEntire, is one of the most successful female country singers of all time in the United States of America. She has sold over 75 million records worldwide and has released over 100 singles that have been placed on the Billboard Hot Country Songs chart.
It is imperative to mention that her most famous album, From My Broken Heart, was produced after she, unfortunately, ended up losing eight of her band members in a plane crash.
While her musical roots began in country music, she also matured as an artist and explored a variety of genres. She is one of those rare country singers whose solid vocal control enables her to sing incredibly complex melodies.
20. Brad Paisley
Brad Paisley, who made his debut in 1999 with Who Needs Pictures, has released 11 studio albums since then. So far, he has had ten singles that have managed to reach the number-one spot on the US Billboard Country Airplay chart.
The artist mainly records and performs with his band The Drama Kings and his style expands through country rock, hard rock, and Southern rock. As of now, Paisley has won three Grammy awards, 14 Academy of Country Music Awards, 14 Country Music Association Awards, and two American Music Awards.
19. Luke Combs
This young country music star began performing as a child and released his successful debut album in 2017, which went to the number four spot on Billboard 200. Awarded the Entertainer of the Year Award by the Country Music Association in 2021, he is known for his musical style which tends to do crossovers with country and other genres.
While he has received two Grammy Award nominations, he has also grabbed two iHeart Radio music awards, and six Country Music Association Awards thus far. Combs continues to produce hits that appeal to the masses.
18. The Carter Family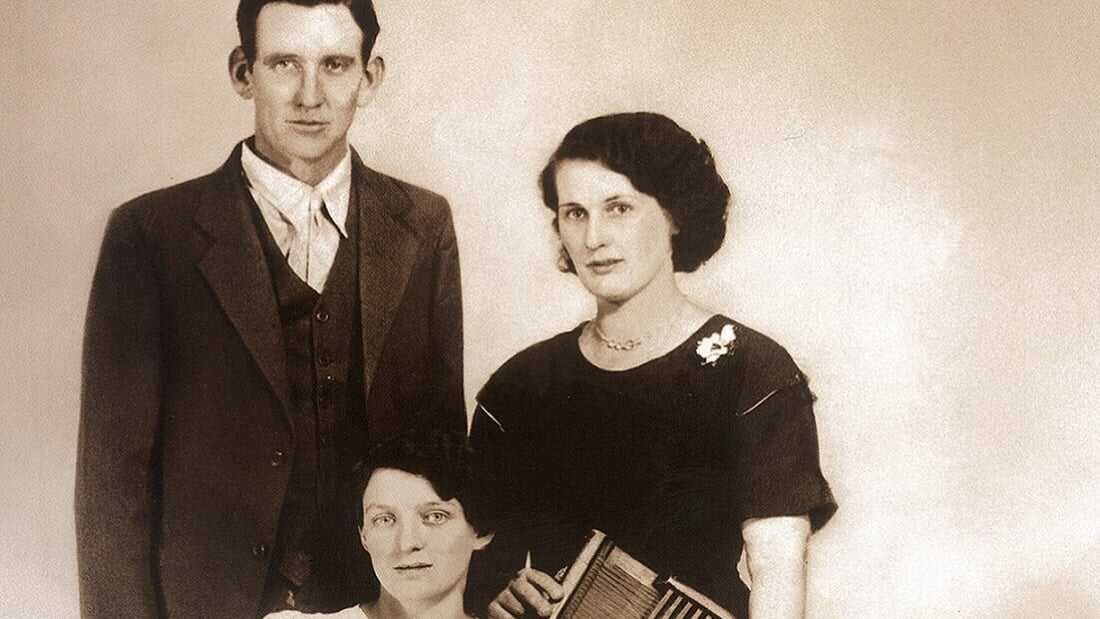 The trio of A. P. Carter, his wife Sara, and sister-in-law Maybelle brought the wind of change to music by going on to create a new style and a whole new sound.
Their music soon came to be recognized as the sound of modern country in the late Twenties. The formidable trio used to sing folk songs over guitar, autoharp, and banjo arrangements and did not really follow the set pattern of country tunes.
By the time the group split in 1943, they'd recorded more than 250 songs. They had a profound impact not only on country music but also on the U. S. folk revival of the 1960s.
17. Chris Stapleton
Chris Stapleton is a wonderful singer and an exceptional songwriter who was a part of two bands, the SteelDrivers, and the Jompson Brothers, for many years. However, he decided to go solo in 2015 and released Traveller, which climbed to the top spot on Billboard 200.
The artist is known to have written and co-written over 170 songs and has been a part of the production process of hits such as "Never Wanted Nothing More", "Your Man", and "Love's Gonna Make It Alright", among others.
Even though he is recognized as a country artist, he has also collaborated with mainstream pop stars such as Adele and Ed Sheeran. Stapleton has received five Grammy Awards and ten Country Music Association Awards.
16. Miranda Lambert
This singer-songwriter began her career in 2001 when she released her self-titled debut album. Today, she is known for her compositions that resonate with many of her loyal listeners. Along with being a solo artist, Miranda Lambert is also a member of the Pistol Annies, who has received several Grammy awards.
In fact, she was the first woman to win two Album of the Year awards from the Country Music Association Awards. What makes her music relatable is the fact that she writes feisty songs, most of whose lyrics are blunt, to say the least.
15. Keith Urban
Keith Urban began his music career in Australia and moved to Nashville shortly after having released his self-titled debut album in 1990. The talented songwriter and country guitarist quickly rose to fame and credits his parents for igniting his passion for American country music.
Urban, who has won numerous awards from the Academy of Country Music and Country Music Association, is known for mixing rock sounds with country music. A recipient of a Grammy for Best Male Country Vocal Performance, he had also served as a judge on American Idol.
14. Luke Bryan
Luke Bryan's career may have seen the light of day as he began songwriting for artists such as Travis Tritt and Billy Currington, but he eventually rose to fame and success in the 2010s.
While his first ten albums featured 27 songs that went on to become number-one hits, he has now sold over 75 million records worldwide. Named the "Entertainer of the Year" by the Academy of Country Music Awards in 2013, Bryan is known to have been inspired by artists such as George Strait and Beastie Boys.
13. Blake Shelton
The talented and experienced Blake Shelton is known to have gotten his foot in the door as a songwriter who initially sold songs to music publishing houses. But, when he signed a contract with Giant Records and released "Austin", it went on to top the country music charts.
The artist, whose style of music is a mix of rock and country ballads, has won one Billboard Music award, 10 Country Music Association Awards, six Academy of Country Music Awards, and 10 CMT Music Awards.
Many of his songs and albums have ended up becoming chart-toppers and he has also received one CMT Artist of the Year award. Along with his undeniable musical success, Shelton has also been seen as a coach on the TV show, The Voice, and has had eight winners emerge from his team.
12. Carrie Underwood
Singer and songwriter Carrie Underwood may have shot to fame after winning the fourth season of American Idol, but she tasted true-blue success when her debut single, "Inside Your Heaven", smashed records and allowed her to become the only country artist to debut at Billboard Hot 100's top spot.
Included on Time Magazine's list of the 100 Most Influential People in 2014, she has been a recipient of seven Grammys, 12 Billboard Music Awards, and 17 American Music Awards thus far.
Underwood's wide range as a vocalist encouraged her to perform songs in the pop and gospel genres as well.
11. Willie Nelson
Willie Nelson's passion for music can be gauged from the fact that he wrote his first song when he was just seven years old. He started performing at a very young age and eventually moved to Nashville to become a songwriter for Pamper Music.
Credited with composing for artists such as Faron Young and Patsy Cline, he rose to prominence after the release of Red-Headed Stranger. Nelson, who added to the outlaw country subgenre in his own way, is now in his 80s and continues to produce music and go on tours.
10. Dolly Parton
Dolly Parton was always bound for fame and glory. Her affinity for music can be gauged from the fact that she got her start playing music on local radio at a very young age.
In fact, she even got the opportunity to appear on the Grand Ole Opry at the tender age of 13. Parton, who has had 25 number-one country singles, is perhaps the most successful country-pop crossover act, and undoubtedly one of the most impactful country icons of all time.
While she even tried acting in the movies, she is also known for her countless philanthropic efforts through The Dollywood Foundation.
9. Taylor Swift
The beautiful and talented Taylor Swift began her career in country music but allowed her style to expand to multiple genres as she continued her rise to stardom. While she originally moved to Nashville for country music, she eventually released her album, Fearless, which explored country-pop.
That said, it is her exploration of different genres that makes her a versatile singer and songwriter, and one of the finest of this generation. The artist has sold over 200 million records worldwide and has had eight number-one songs on Billboard Hot 100 charts.
Of late, her compositions seem to have an indie-folk and alternative rock feel. A recipient of 11 Grammy awards, she was featured on Rolling Stone's 2015 list of the 100 Greatest Songwriters of All Time.
8. Garth Brooks
Garth Brooks, who released his debut album in 1989 with Capitol Records, was known for his compositions which were integration of country, pop, and rock; something that helped him sell over 170 million records worldwide.
Besides being a renowned country musician, he is also a prolific songwriter, who received his induction into the Country Music Hall of Fame and the Musicians Hall of Fame and Museum in 2012 and 2016, respectively.
His third album, Ropin' the Wind, became the first country album to reach the number-one spot on the Billboard 200.
7. Hank Williams
One of the most influential country musicians of all time, Hank Williams rose to fame after singing songs on a local radio show in Mongomery, Alabama. A talented vocalist who was known for singing from his heart, he started his own band, The Drifting Cowboys, which grew popular throughout Alabama, Georgia, and Florida in a short span of time.
Despite having a short career due to a fatal heart attack at the age of 29, Williams established himself as one of the first country music superstars in the United States of America.
Some of his most popular hits went on to inspire the next generation of country singers. Today, a lot many new-age artists pay tribute to him by releasing covers of his songs.
6. Jimmie Rodgers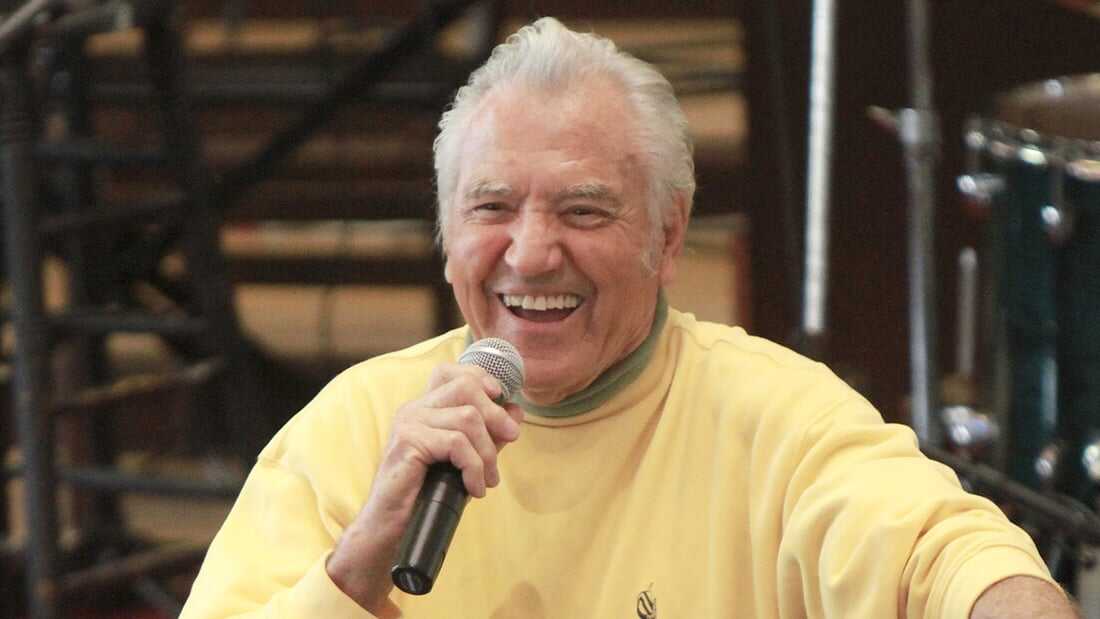 "The Father of Country Music", Jimmie Rodgers, got his break in 1927 when he and his band were discovered at the Bristol Sessions held by the Victor Talking Machine Company.
Soon after, they earned the golden opportunity to record an album with the company. While his iconic yodeling style made him one of country music's first big stars, hits like "In The Jailhouse Now" and "Blue Yodel No. 1" turned him into a bonafide sensation at the time.
Credited with inspiring almost all country musicians that came after him, Rodgers, unfortunately, died from tuberculosis-related complications in 1933 after his final recording session.
5. Waylon Jennings
Credited with being the one true pioneer of the Outlaw Movement in country music, Waylon Jennings is a name that pretty much meant the movement back in the day. He started playing guitar at the age of eight, commenced performing at age fourteen, and completely let go of high school to focus on his musical journey by the time he turned 16.
Inducted into the Country Music Hall of Fame in 2001 and posthumously awarded the Cliffie Stone Pioneer Award by the Academy of Country Music in 2007, Jennings drove outlaw country during the 1970s.
His rich, growling voice and a number of "rebellious" compositions helped him create his own unmistakable sound.
4. Merle Haggard
Born in Oildale, California, toward the end of the Great Depression, Merle Haggard lived a troubled life after the death of his father. He was also incarcerated several times in his youth.
However, he managed to turn his life around by kick-starting a career in country music. The poet laureate of country music, his writing was superb and transported one to his complex world rather vividly.
Merle, who wanted to live the things he'd heard Jimmie Rodgers sing about, began his recording career in 1962. His songs were primarily about bargains with the self and a relentless search for something better and meaningful.
The singer of iconic hits such as "I'm a Lonesome Fugitive", "Branded Man", "Mama Tried", and "Sing Me Back Home", he placed 38 hits at Number One on the country charts From 1966 to 1987.
3. George Strait
Widely recognized as the "King of Country", George Strait is credited with ushering in a revival of western swing and honky-tonk music. While the iconic country star didn't have an easy start in his career, he shot to fame in the 1980s and 1990s, therefore, establishing himself as one of the top-selling country music artists of all time by selling more than 100 million records globally.
Strait, who was also at the frontier of the neotraditionalist country style, signed a one-song contract with MCA Records in 1981, and the rest, as they say, is history.
2. Tim McGraw
Aside from being a critically and commercially acclaimed country singer, Tim McGraw is also a talented actor, guitarist, and record producer, whose ability to produce relatable songs turned him into an influential artist in the country music genre.
Known for his ballads and love songs, he entered the country music scene in the mid-90s and has reportedly released 16 albums to date; ten of which have made it to the top on the Top Country Albums charts.
McGraw has been a recipient of three Grammy Awards, three People's Choice Awards, 10 American Music Awards, 11 Country Music Association Awards, and 14 Academy of Country Music Awards.
1. Johnny Cash
Although the beginning of his music career was rough, it has markings of transformation throughout. Cash, who had a major turnaround in the late 1960s, began his musical journey as an outlaw of sorts.
However, his image altered as he became more involved with activism. A winner of several Grammys and Country Music Association Awards, his music ceased to be defined by a specific genre.
This is because his diverse style was often a mix of rock and roll, blues, folk, and gospel. Not only did the sensational Johnny Cash pave his own path in the country music world but he also went on to become the youngest living person elected into the Country Music Hall of Fame, and deservingly so.