»
Top 50 Most Popular Old Celebrities In 2023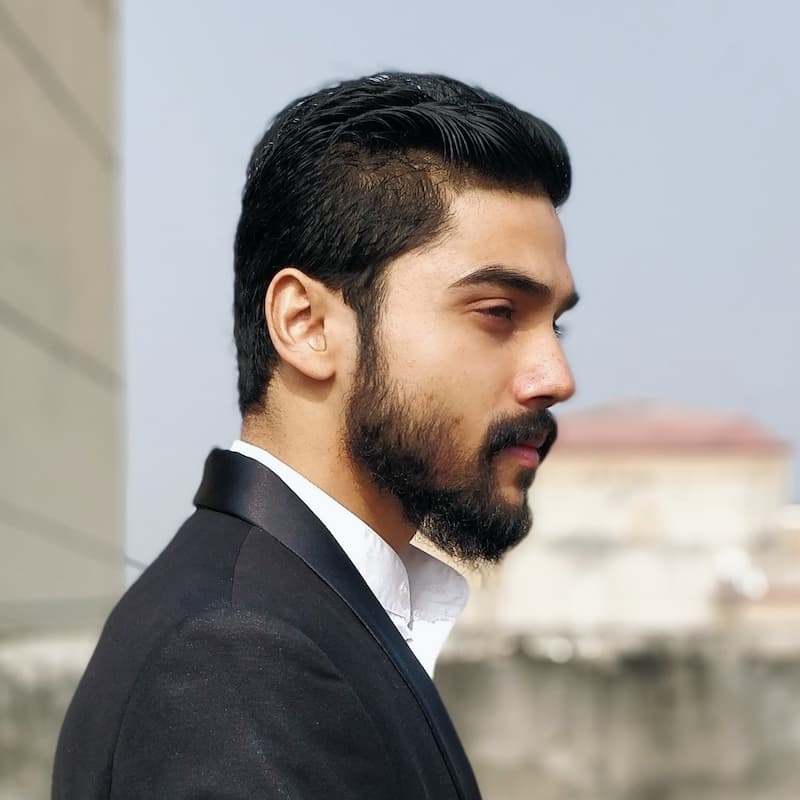 Shivam-Updated Sep 13, 2023
---
Age is just a number they say, and we certainly believe that it's true; especially when it comes to these super-successful celebrities who have sailed through 60 years of their lives with smiles on their faces and a ton of responsibilities to shoulder.
For them, age has barely ever proven to be a deterrent. We say so because many of them continue to shine professionally even today.
Some people are blessed with fame quite early in their careers. However, not many are able to carry the love that they receive into their old age. But, there are a select few who have been able to do just that rather comfortably.
Since they worked very hard for the better part of their young age, both fame and fate decided never to leave their side. It is not surprising then that some people even believe them to have the elixir of life (even if they may not always look like it).
Looking at these wonderful and celebrated celebrities today only makes us realize how much they've accomplished and, indeed, continue to accomplish in their respective careers. Needless to say, it is heartwarming to see some of our favourite famous people killing it despite many believing that they are past their prime.
Therefore, we have come up with a story on a slew of old-school celebrities who have gone on to inspire millions worldwide by showing ageing who's boss.
50. Christoph Waltz
Those who are familiar with Christoph Waltz and his filmography would know that this Austrian-German actor has two well-deserved Academy Awards under his belt. The man has gone on to put his versatility on display by portraying villainous and significant supporting characters over the years.
For his work in cinema, he has received two BAFTAs, two Golden Globes, two SAG Awards, and a Cannes Film Festival Award, respectively. We can catch the charismatic actor winning hearts with his character projection in titles such as Inglorious Basterds, Django Unchained, Most Dangerous Games, and Big Eyes.
Some other popular features that he has participated in are The Zero Theorem, Carnage, No Time To Die, The French Dispatch, Downsizing, Rifkin's Festival, Spectre, Epic, and Pinocchio.
49. Robert Duvall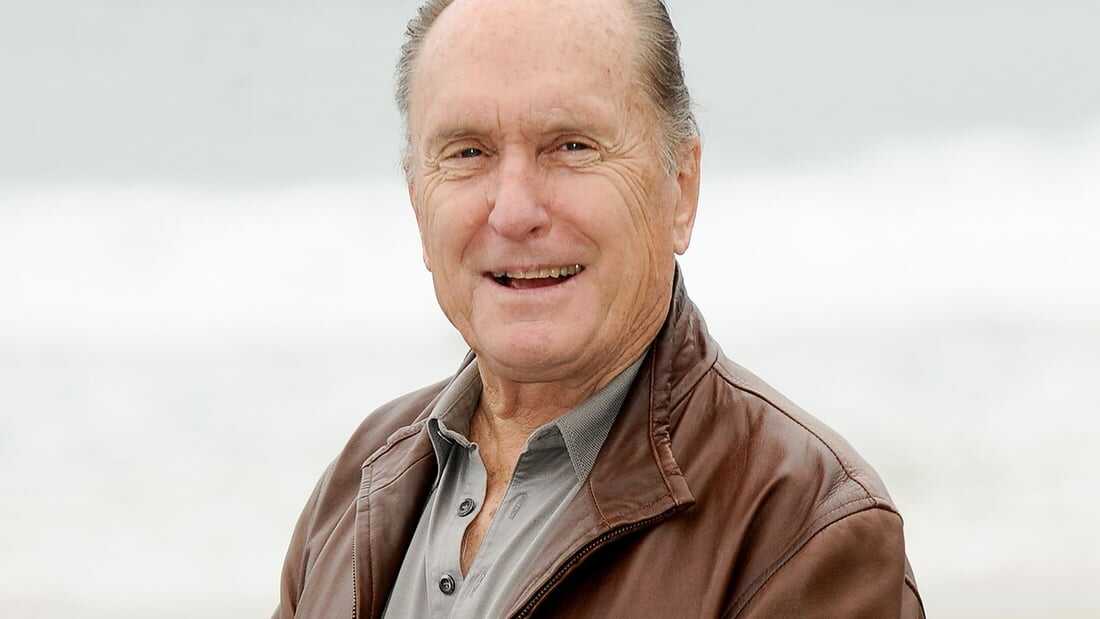 Robert Selden Duvall is a supremely talented and acclaimed screen performer who decided to transition to films and television during the '60s after having made his mark in theatre. During the course of his acting career which spans over seven decades, he has received an Academy Award, four Golden Globe Awards, a BAFTA Award, two Primetime Emmy Awards, and a Screen Actors Guild Award, respectively.
The man has been seen making his dynamic presence felt in tent-pole motion pictures such as M*A*S*H, To Kill a Mockingbird, The Godfather, The Godfather Part II, Apocalypse Now, Tender Mercies, Days of Thunder, and The Judge, to mention a few.
48. Viggo Mortensen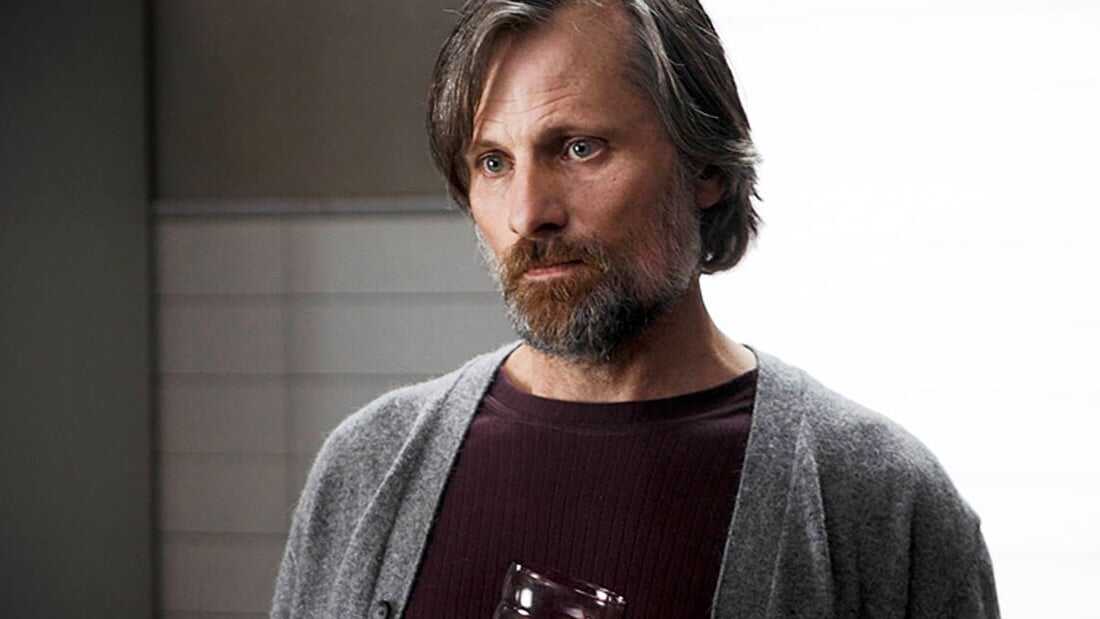 Viggo Mortensen may have worked in a motion picture called Eastern Promises, but he made a promise to entertain his viewers years ago when he debuted playing a small role in Peter Weir's 1985 thriller Witness.
Since then, the multi-talented man has participated in a ton of critical and commercial hits in which he has gone on to prove himself as a serious performer. The actor can speak at least six languages and has been a recipient of numerous nominations over the years.
While he shot to global fame following his role-play of Aragorn in the Lord of The Rings trilogy, he also delivered superb performances in full-length features such as A History Of Violence, Carlito's Way, Eastern Promises, Green Book, and Captain Fantastic.
47. Helen Mirren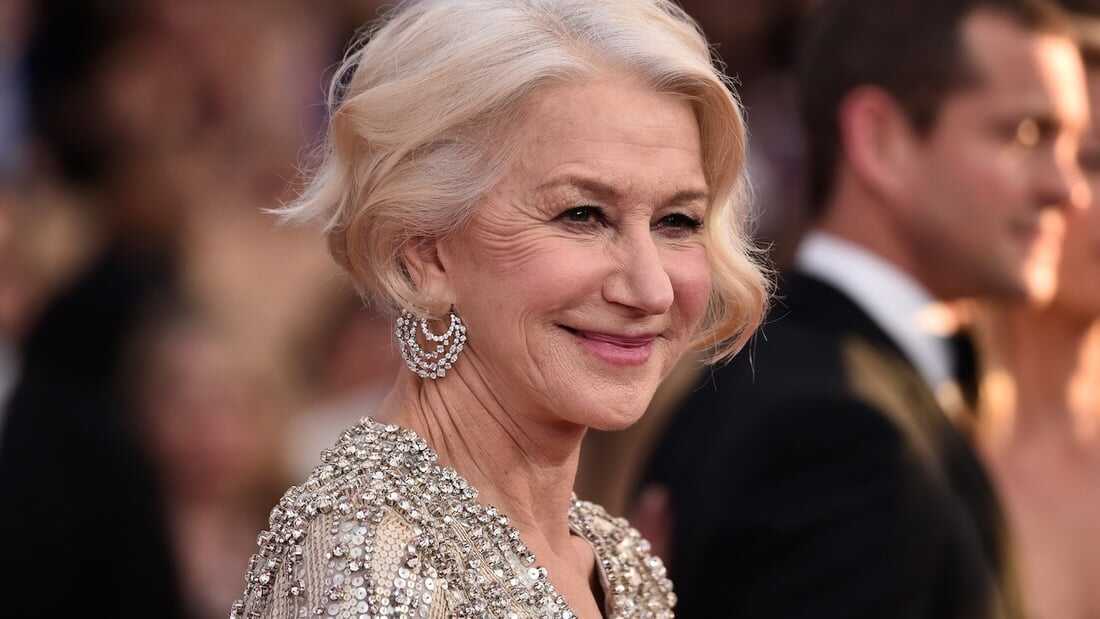 Helen Mirren, or Dame Helen Mirren, is one of only 24 people in cinema history to have achieved the Triple Crown of Acting. She is said to have honed her performing skills at the Royal Shakespeare Company before making her transition to the movies.
An icon in the theatre world, she started appearing in a variety of mainstream features following her breakthrough role in 1980's The Long Good Friday. Mirren was duly appointed a Dame (DBE) for her services to drama on the occasion of the Queen's birthday in 2003.
In addition, the seasoned screen performer received a star on the Hollywood Walk of Fame (2013), the BAFTA Fellowship for lifetime achievement (2014), and the Screen Actors Guild Life Achievement Award (2022), respectively.
46. Michael Caine
The magnificent Michael Caine, who is perhaps best recognized by his distinctive South London articulation, started his screen career playing a part in the television movie Morning Departure; an uncredited role that not many would have noticed.
However, the man went on to establish himself as one of the most acclaimed performers to have ever faced the camera. In a career that has spanned over seven decades, he has appeared in over 160 motion pictures.
In fact, most of you would be surprised to know that the movies that he's been a part of thus far have amassed over $7.8 billion at the worldwide box office.
Caine's box office success complements the accolades he's earned throughout his career, for he has been a recipient of two Academy Awards, three Golden Globe Awards, and one BAFTA Award, respectively.
45. Sean Penn
Sean Justin Penn's talent as an actor and filmmaker is no secret. In fact, the makers of his debut television show Little House on the Prairie will have you believe that he was always meant to be a performer.
It is not surprising then that the man went on to become an actor, director, screenwriter, and producer par excellence. The actor, who made his feature film debut with Taps in 1981, has received two Academy Awards in his career.
While he won one for his hard-hitting portrayal in Mystic River, he grabbed the other one for his role-play in the biopic Milk. The phenomenal Penn impressed one and all with his diligent performances in mainstream movies such as Bad Boys and At Close Range.
He's also known to have appeared in State of Grace, Carlito's Way, and Dead Man Walking, among others.
44. Jeff Bridges
Admirers of Jeffrey Leon Bridges believe that he is best known for his openness to playing versatile characters and his distinct acting style. While he made his maiden screen appearance playing an insignificant role in the film The Company She Keeps, he shot to fame and developed a niche following after having portrayed "The Dude" in the cult film The Big Lebowski.
His portrayal of an alcoholic singer in 2009's Crazy Heart won him the Academy Award for Best Actor. Some of the finest titles of his career are Hell or High Water, True Grit, King Kong, Tron, and Bad Times at the El Royale, to name a few.
43. Jane Fonda
Actress, activist, and former fashion model Jane Fonda has been a well-recognized performer for decades now. Most people who have grown up watching her perform know that she took the call to retire from acting in 1991.
However, the entertainer made a return to the big screen with her role in 2005's Monster-In-Law. A recipient of various accolades, she was seen making her presence felt in the hilarious Netflix hit Grace & Frankie in the recent past.
That said, not many people are aware of the fact that Lee Strasberg is credited with encouraging her to take up acting at the coveted The Actors Studio. This was after she completed her six-month stint studying art in Paris.
The actress broke into the mainstream during the 1960s with her performances in movies such as Sunday in New York and Cat Ballou. Fonda may certainly have had an engaging career facing the camera, but, today, she's also known for her political activism and signature workout videos.
42. Hugh Grant
An actor with a winsome smile, Hugh Grant is best known for his likeable romantic comedies and trademark British mannerisms. While he is known to have started his professional journey by playing a part in Merchant-Ivory films like Maurice and The Remains of the Day, he soon started to make his presence felt in romantic comedies with the release of Four Weddings and a Funeral.
Sooner than later, the charming screen performer garnered critical acclaim for his work in well-known features such as Notting Hill, Bridget Jones's Diary, About a Boy, Two Weeks Notice, Love Actually, Music and Lyrics, Cloud Atlas, Florence Foster Jenkins, The Man from U. N. C. L. E., and The Gentlemen.
The Time Out magazine called Grant one of Britain's 50 greatest actors of all time in 2022.
41. Ralph Fiennes
Ralph Fiennes is a fine man of the movies who has gone on to make a name for himself by acing negative characters on celluloid. He gained fame internationally for his character play of Lord Voldemort in the beloved Harry Potter franchise.
For his several superb performances, the actor has received nominations for multiple awards: two Academy Awards, a Primetime Emmy, five BAFTAs, and four Golden Globes. Some of his better performances have come in films such as The English Patient, The Constant Gardener, Schindler's List, and Bernard and Doris.
Ralph also put his versatility on display by participating in acclaimed motion pictures such as The Grand Budapest Hotel, The Menu, End of the Affair, The Dig, Strange Days, In Bruges, The Reader, and Clash of the Titans, among others.
40. Isabelle Huppert
The graceful Isabelle Huppert has made her mark in the motion picture industry by playing cold and disdainful characters on the big screen. Today, she is widely recognized as one of the finest mainstream actresses in the whole wide world.
The prolific stage actress is now in her sensational 70s and has been ranked second by The New York Times on its list of the greatest screen performers of the 21st century.
Huppert has worked in several countries since her debut and has been a recipient of numerous awards throughout her illustrious career.
39. Mel Gibson
Mel Gibson is as unapologetic and upfront as they come. The multi-talented man has proven himself not only as an actor but also as a director, screenwriter, and producer, in that order.
During his early years in the movies, he rose to prominence by often playing the part of a stylish action hero. It is not surprising then that his most popular characters have come in full-length features such as the Lethal Weapon and Mad Max franchises.
Those who have followed his filmography can vouch for the fact that the two aforementioned series helped him become a major movie star. Add to that the fact that the immensely successful release of the historical war drama Braveheart strengthened his position within the industry.
In fact, most of us agree that it's his finest work to date. His heroics in Braveheart earned him the Oscars for Best Picture and Best Director, respectively. While Gibson made headlines the world over for his highly controversial film The Passion of the Christ, he also received further acclaim for directing one of the better war drams of the 21st century, Hacksaw Ridge.
38. Willem Dafoe
Willem Dafoe is one of those seasoned screen performers who has never shied away from trying his hands at experimental cinema. Over the years, he has joined forces with filmmakers like Paul Schrader, Abel Ferrara, Lars von Trier, Julian Schnabel, and Wes Anderson to deliver on the big screen.
For his work, the actor has been acknowledged by movie critics and viewers across the globe, and has been nominated for four Academy Awards, four SAG Awards, three Golden Globes, and a BAFTA in his career thus far.
The dynamic Dafoe has participated in full-length features such as Platoon, The Last Temptation of Christ, Mississippi Burning, and Shadow of the Vampire. Also, his knack for acting was on full display in titles such as Mr Bean's Holiday, Antichrist, The Fault In Our Stars, The Grand Budapest Hotel, Murder on the Orient Express, The Florida Project, The Lighthouse, At Eternity's Gate, and Togo.
37. Liam Neeson
The incredible Liam Neeson has played many iconic roles in some major motion pictures throughout his screen career. His most recognizable quality is arguably his powerful voice. He has a deep baritone that makes you want to take him seriously, no matter what the genre of the movie.
Indeed, his voice and versatility have been put to thorough use in projects such as Schindler's List, Kinsey, Michael Collins, The Bounty, Next of Kin, and The Mission over the years.
Ranked seventh on The Irish Times' list of Ireland's 50 Greatest Film Actors, the actor has also participated in some popular film franchises: Star Wars, The Chronicles of Narnia, and Taken.
In 2000, Neeson was respectfully appointed Officer of the Order of the British Empire (OBE).
36. Dolly Parton
Speak to fervent listeners of Dolly Parton's music and they'll argue that the artist was perhaps always bound for glory and fame. Since she was always interested in music and wished to make it big in the industry, she started her journey quite early.
She initially started playing on local radio and soon received an opportunity to make her presence felt on the Grand Ole Opry at the tender age of 13. Years later, she immortalized her sound by delivering 25 number-one country singles.
Not only is she one of the most successful country-pop crossover acts but she can also easily be called one of the most impactful country icons of all time. Also acknowledged for her philanthropic efforts, Parton also briefly tried her hands at performing on-screen.
35. Barbra Streisand
Let's just start by mentioning that the brilliant Barbra continues to impress one and all by actively touring today. It is not in the least bit surprising then that she is one the few performers to have been awarded an Emmy, Grammy, Oscar, and Tony (EGOT) for her work.
The legendary diva's career spans over six decades, during which she has sold over 150 million records worldwide. Adored by her listeners for her distinctive voice and endless energy, she is the second-highest-certified female artist in the United States, as per the Recording Industry Association of America (RIAA).
Some of her greatest hits include "Memory", "Somewhere", and "The Way We Were."
34. Oprah Winfrey
Not only is Oprah one of the world's most popular TV hosts but she is also one of the most talked about American celebrities. The self-made billionaire is often referred to as the "Queen of All Media" by the mainstream media and her admirers.
Her ticket to fame was her television program, The Oprah Winfrey Show, which had a glorious run on TV for more than two solid decades. The lady has also served as a multimedia executive, actress, producer, and writer during the course of her professional journey.
That is perhaps why her influence on the entertainment industry refuses to cease. Allow us to sum up this entry by stating that Oprah was named the most affluent African-American of the bygone century.
33. Robert Redford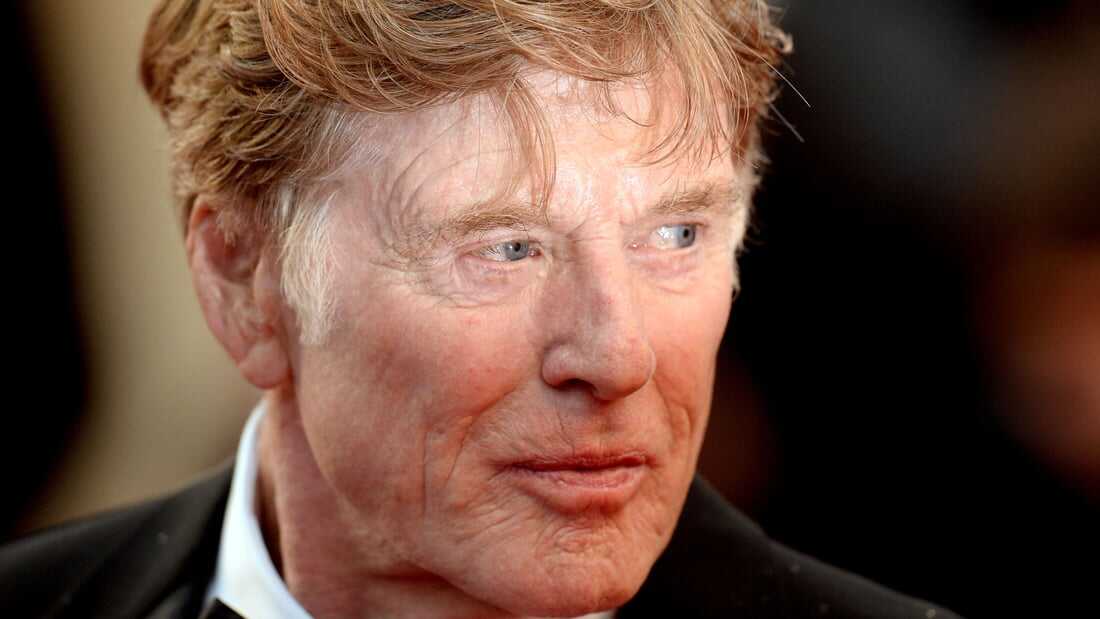 Robert Redford's contribution to the field of entertainment has earned him multiple awards over the years, including the Academy Award, the Golden Globe, and the Presidential Medal for Freedom. The man's directorial skills were on full display in award-winning motion pictures such as Ordinary People, A River Runs Through It, Quiz Show, and The Legend of Bagger Vance.
That said, it must be mentioned that his work as an actor peaked in titles such as Situation Hopeless… But Not Serious, The Chase, and Barefoot In The Park. Ask many of Redford's earliest admirers and they'd be of the opinion that the man was perhaps at his best in movies such as Butch Cassidy and the Sundance Kid, Little Fauss and Big Halsy, The Candidate, Three Days of Condor, All The President's Men, and Out of Africa.
32. Quentin Tarantino
One of the most renowned and sought-after movie makers in the world, Quentin Tarantino is over 60 now. He established himself as a promising independent filmmaker during the early years of his career.
Today, he is widely regarded as one of the finest filmmakers to be working anywhere on the planet. He managed to amass a cult following courtesy of the stylized violence and use of controversial punchlines in his full-length features.
In fact, many of his cinematic endeavors comprise a ton of references to popular culture. That said, Tarantino's work has been subject to controversy over the years. Not only has he been criticized for the unabashed depictions of violence but also for the frequent inclusion of racial slurs in his movies.
What's interesting is that the aforementioned factors are precisely why he rose to fame in the first place.
31. Kevin Spacey
The charismatic Kevin Spacey decided to hone his performing skills on stage before making his much-awaited transition to film and television. Needless to say, he started his professional journey during the '80s.
Most movie buffs and critics believe that his ticket to fame was his Academy Award-winning role in the critically acclaimed crime drama The Usual Suspects. The actor found further fame with his outstanding performances in movies like American Beauty and Se7en.
Spacey, who has been entangled in legal cases of late, won hearts with his splendid role-play in movies and television shows such as Seven, L. A. Confidential, Pay It Forward, Baby Driver, and House of Cards.
30. Ben Kingsley
There's no denying that Sir Ben Kingsley is one of the most renowned seasoned performers in the world. He, too, made a mark for himself on TV before making a dramatic shift to the movies.
In a career spanning over five decades, the easily recognizable screen performer has won an Academy Award, a British Academy Film Award, a Screen Actors Guild Award, a Grammy Award, and two Golden Globe Awards, respectively.
It wouldn't be an exaggeration to assert that Kingsley saved his best for feature films such as Gandhi, Schindler's List, Shutter Island, and Sexy Beast.
29. Martin Scorsese
Most movie critics in the world believe that Martin Scorsese is the greatest living director on the planet, and has been one for the longest time. One of the most promising figures of the New Hollywood era, he rose to fame during the '70s and 80s.
His culturally and aesthetically significant motion pictures have been amazingly influenced by his Italian-American background and upbringing. So, it's fairly understandable why they have managed to resonate with ardent fans of his work across the globe.
Scorsese is over 80 and has been the recipient of many major accolades throughout his career. He continues to surprise us with his unmatched zeal for filmmaking, as is evident in two of his latest offerings, namely The Irishman and Killers of the Flower Moon.
28. Dustin Hoffman
Dustin Lee Hoffman is a legendary actor who rose to prominence following his outstanding portrayal of a complex young man in Mike Nicholls' The Graduate. However, not many know that he originally aimed to be a pianist.
In an acclaimed career that has spanned over five decades, the actor has delivered powerful performances in films pertaining to different genres. But, it'd be safe to say that he was at his finest in films like Kramer vs. Kramer, Rain Man, and Midnight Cowboy.
As a matter of fact, Kramer vs. Kramer and Rain Man are credited with fetching him an Academy Award each.
27. Michael Douglas
Michael Kirk Douglas has had his share of fun in the industry. He has been a reliable screen performer for decades now and has managed to accumulate a ton of wealth over the years.
The elder son of acclaimed actor Kirk Douglas, he first garnered attention while portraying a hip cop in The Streets of San Francisco. Sooner than later, the adroit actor went on to make a name for himself by starring in and bankrolling features such as Fatal Attraction, The Game, Basic Instinct, The American President, A Perfect Murder, Traffic, and Wonder Boys, to mention a few.
Michael was quite keen to receive his Bachelor of Arts in drama from the University of California, Santa Barbara.
26. Bob Dylan
Fans of Bob Dyan rightfully assert that he is one of the greatest songwriters of all time. Indeed, there's no true music lover on the planet who hasn't chanced upon his tracks yet.
Since his impact on music transcends generations, he has managed to appeal to people of all age groups across the world. His acclaimed tracks like "Blowin' in the Wind" and "The Times They Are a-Changin" are a testament to his greatness.
Not only did these songs become anthems of sorts but they also helped his popularity remain intact. Dyan has gone on to sell over 125 million records globally. For his contributions to music, he has received the Presidential Medal of Freedom, ten Grammy Awards, a Golden Globe Award, and an Academy Award, respectively.
25. Amitabh Bachchan
If you've ever been a fan of Indian cinema, you'd know that Amitabh Bachchan is its most treasured man. He banked on his on-screen image of the "Angry Young Man" to make a splash during his early years in the industry.
A string of commercially successful action entertainers established him as arguably the most dominant Indian actor of the 20th century. Today, he is lovingly called "Big B" and is easily the most decorated among all Bollywood stars.
Also an able singer and television host, he has won a plethora of awards throughout his celebrated screen career. Needless to say, the man continues to be the benchmark and a true blue inspiration for most movie stars and aspiring actors in India.
Better still, he continues to amaze with his performances even after having crossed 80.
24. Cher
Often referred to by the media as the "Goddess of Pop", Cher has gone on to successfully show what women can achieve in an industry previously dominated by men. While she most certainly is acknowledged for her distinctive contralto singing voice, she has also tried to make her presence felt in other areas of entertainment, albeit not as often.
But, given her popularity, we can't really blame her for that, can we? She, along with her husband, started to make her presence felt in the music industry as one-half of the folk rock husband-wife duo Sonny & Cher.
The couple went on several tours together and managed to sell over 40 million records. The fact that Cher has had number-one singles on the Billboard chart for six consecutive decades is a testament to her longevity as a successful entertainer.
23. Jim Carrey
There was a time when most film buffs would begin watching a Jim Carrey-starrer without any apprehension whatsoever, for even if it turned out to be mediocre, his physical and often slapstick comedy would be enough to make them sit through it.
Needless to say, the actor's stand-up routines proved to be an absolute boon in his eventual transition to the movies. While he was first seen performing in comedy clubs, he soon made the big jump to the movies and stunned the viewers with his impeccable performances in Ace Ventura: The Pet Detective, The Mask, Dumb and Dumber, Ace Ventura: When Nature Calls, and Batman Forever.
Even though he is best recognized for his comedic roles, the very competent screen performer has gone on to put his versatility on display in wonderful drama features such as The Truman Show and Eternal Sunshine of the Spotless Mind.
22. Clint Eastwood
Film fans like me can never bear to hear or read anything even remotely negative against the great Clint Eastwood. This multi-talented man stands tall as one of the industry's heavyweights even after having entertained us for over sixty years.
While he first garnered attention for his character projection in the television series Rawhide, he shot to instant fame for his role-play as the "Man with No Name" in Sergio Leone's critically and commercially successful trilogy of Dollars films.
We all admire his talent as a screen performer but it's his remarkable ability as a filmmaker that has gone on to add to his rich legacy. His filmmaking skills were on full display in critically acclaimed features such as Unforgiven, The Bridges of Madison County, Sully, Changeling, Million Dollar Baby, and Gran Torino.
Add to that the fact that the man has himself starred in a few of the aforementioned movies.
21. George Clooney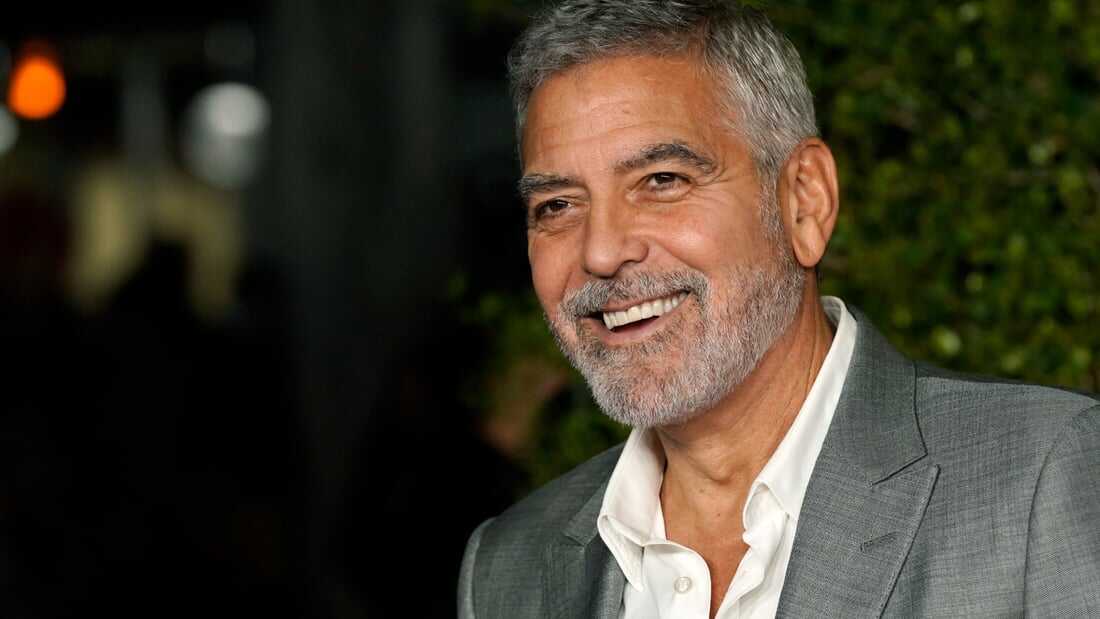 Sure, George Clooney is a smart actor with an undeniable screen presence, but he is also among the only few personalities who managed to make it big in the industry banking primarily on his irresistible charm and good looks.
The man started his acting career by playing forgettable roles in television series like Golden Girls and Roseanna. But, he soon managed to make a mark with his portrayal of Dr Doug Ross in ER.
Since then, the actor has gone on to make his dynamic presence felt in motion pictures pertaining to different genres. Clooney has banked heavily on motion pictures like the Ocean's trilogy, Solaris, Intolerable Cruelty, Good Night, and Good Luck, and Syriana to stay relevant.
While the aforementioned features certainly did play a part in keeping him active, he also hit the ball out of the park with his performances in films such as Ides of March, O Brother, Where Art Thou?, The Monuments Man, Michael Clayton, and Up In The Air.
20. Steven Spielberg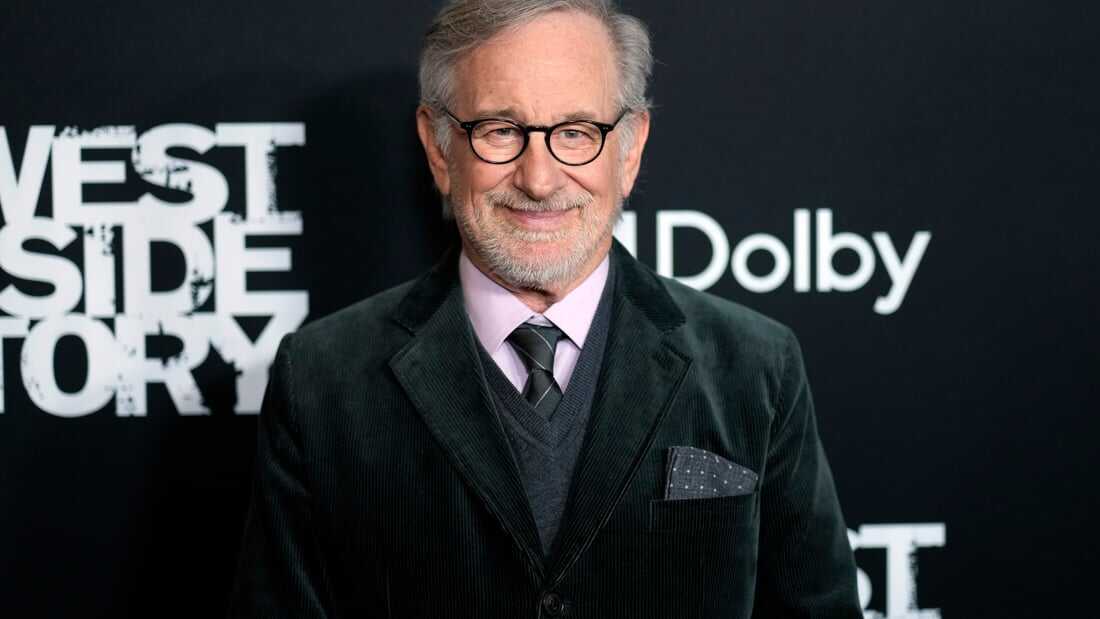 Most people acknowledge that discussions on Hollywood can never be complete without the inclusion of Steven Spielberg in it. The critically and commercially successful filmmaker was one of the biggest names to have emerged during the New Hollywood era.
For his outstanding work in cinema, the man has received three Academy Awards, a Kennedy Center honour, a Cecil B. DeMille Award, and an AFI Life Achievement Award, respectively. Some of the films that he has helmed have gone on to be regarded as culturally and aesthetically significant over time.
Needless to say, hundreds of film buffs believe that Spielberg, with films like Jaws, E. T. the Extra-Terrestrial, Saving Private Ryan, Jurassic Park, and Schindler's List under his belt, is arguably the greatest movie-maker alive.
His latest offering, The Fabelmans, is pretty much his love letter to his eternal passion for filmmaking. The unforgettable motion picture reinvigorates your love for cinema while telling a semi-autobiographical story that deserves to be seen on the big screen.
19. Daniel Day-Lewis
How can the cinema lover in me complete this story without including one of the best performers of my generation in it? So, make way for the astoundingly great method actor Daniel Day-Lewis; a recipient of three well-deserved Academy Awards for Best Actor.
By now, most people who even have the slightest knowledge about cinema know that he is the only performer in history to have won the Oscars thrice in the Best Actor category.
It is not surprising then that the intense actor is known to stick to his character through the course of the project he's working on; sometimes, even off-camera. That is precisely why critics believe that he is one of the biggest inspirations to aspiring actors across the globe.
Be that as it may, Daniel decided to hang his boots for good following the release of his critically acclaimed drama Phantom Thread in 2017.
18. Bruce Willis
Bruce Willis is easily among the top-grossing action stars in the history of Hollywood. He has amassed a lot of wealth by participating in several critically and commercially successful movies throughout his career.
While the star first gained prominence by playing a significant part in the comedy-drama series Moonlighting, he made a splash across the globe with the immensely successful Die Hard franchise of films.
One can't possibly deny that Willis is best known for his on-screen heroics. However, we must not forget that the actor has also put his acting skills on display by participating in a suspense drama like The Sixth Sense.
17. Jack Nicholson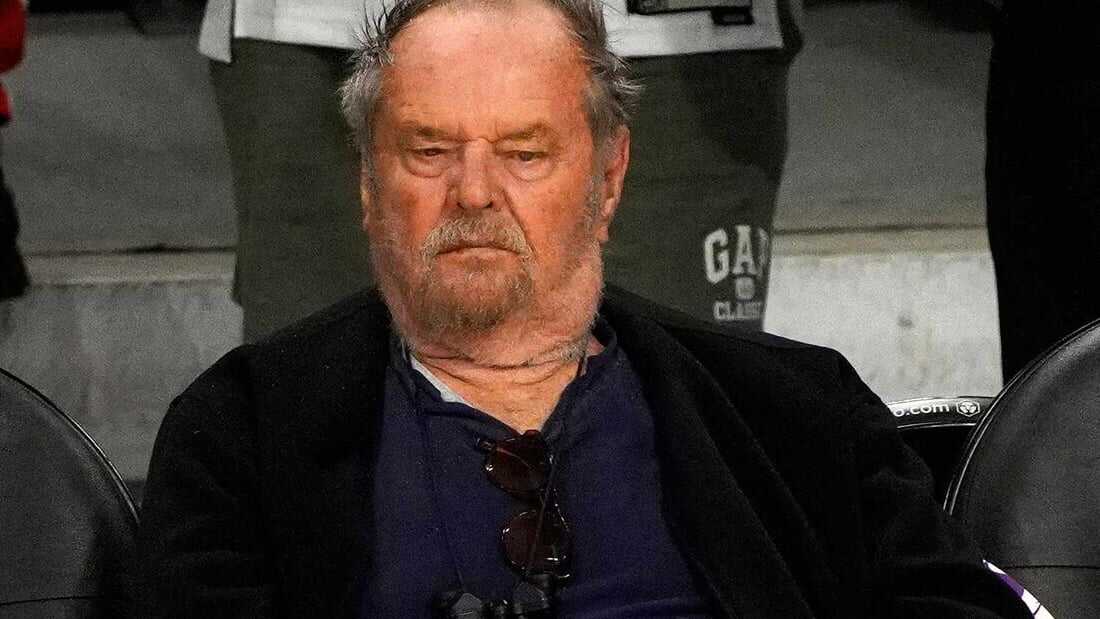 Jack Nicholson is one of those rare screen performers who ensured that the art of 'method' acting continued to remain in the spotlight even after a heavyweight like Marlon Brando was past his prime.
Known for playing incredibly gritty and uneasy characters on celluloid, the man charmed his viewers worldwide for well over fifty fantastic years. While he may not be seen on the big screen anymore, his participation in several spectacular flicks over the years have truly made him immortal.
So, is it really surprising that he has gone on to receive a deserving Oscar nod in every decade from the 1960s to the early 2000s? Of course not; especially if you take into account the fact that Nicholson has made his presence felt in movies belonging to different genres.
The man received unmatched critical acclaim for starring in classics such as Easy Rider, One Flew Over the Cuckoo's Nest, Chinatown, The Shining, Batman, A Few Good Men, As Good as It Gets, and The Departed.
16. Anthony Hopkins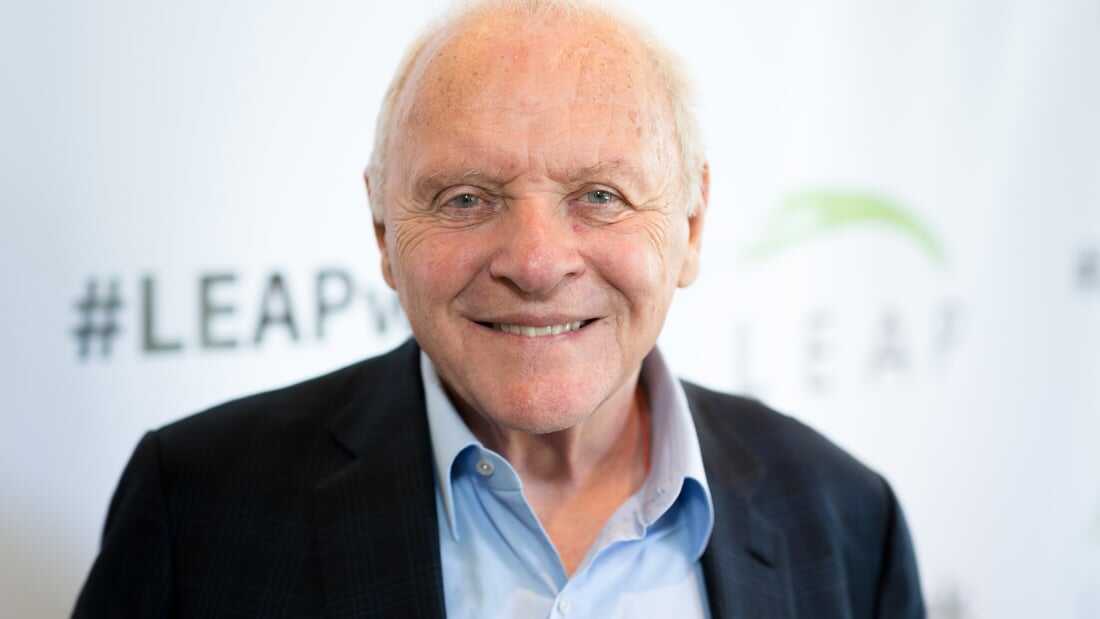 Sir Philip Anthony Hopkins is surely an inspiration to a ton of people across the globe. However, not many people are aware of the fact that the supremely talented actor looks up to Richard Burton himself.
He has gone on to play a number of outstanding characters on the big screen over the years. But, if you ask modern-day movie buffs, they'll probably tell you that they recognize him as the smart but dangerous Hannibal Lecter.
Hopkins set the silver screen ablaze when he portrayed a father battling both old age and dementia in 2020's The Father. For his performance, he received an Oscar for Best Actor; therefore, becoming the oldest actor to ever win the award.
15. Samuel L. Jackson
Samuel L. Jackson is among the highest-grossing actors in the history of Hollywood as films starring him have gone on to reportedly amass over $27 billion at the ticket windows globally.
Needless to say, the actor has appeared in many film franchises and critical and commercial hits that have added to the humongous total. While he certainly is remembered for his performance as Nick Fury in the MCU's Avengers films, he has also marked his presence in a handful of other film franchises, including the Star Wars trilogy, the XXX film series, and Incredibles 1 and 2.
A director like Quentin Tarantino also took to Jackson quite eagerly. That is precisely why we find the latter playing some of his most memorable roles in films helmed by the former.
Some other popular mainstream features that the actor has graced with his presence are Coming to America, Goodfellas, Jungle Fever, Chi-Raq, Oldboy, Patriot Games, Menace II Society, Die Hard with a Vengeance, Hard Eight, Unbreakable, and Shaft.
14. Morgan Freeman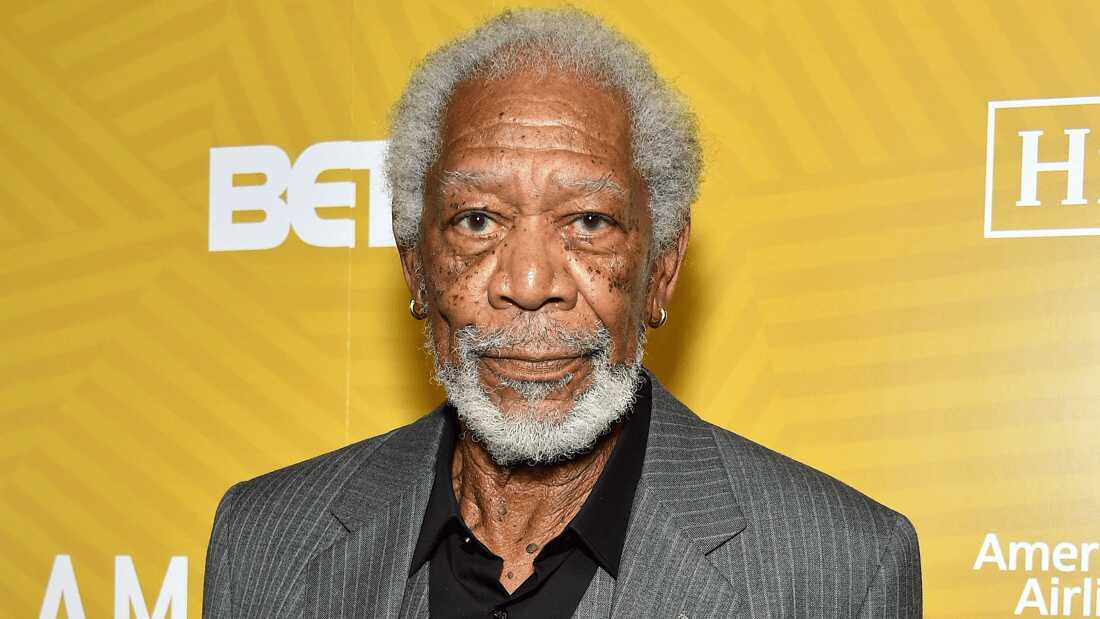 Famous for the deep and mellow voice that he uses for narration and his outstanding performances, Morgan Freeman is an iconic actor who rose to fame in the 1970s for his role in the children's television series The Electric Company.
However, the famished performer in him did not take a lot of time to make his presence felt in the world of movies as well. The star of several critically and commercially successful flicks, he has received five Oscar nominations so far.
In fact, he ended up taking the Oscar for Best Supporting Actor home for his performance in Million Dollar Baby. Freeman has also starred in movies like Bruce Almighty, the Dark Knight trilogy, Amistad, Se7en, Unforgiven, and Glory, to name a few.
13. Denzel Washington
Denzel Washington acknowledged his love for cinema and acting during his busy college years. Before having earned his debut role in the movies, he performed in theatre plays. Over the years, the talented actor and filmmaker has established himself as one of the most revered names to have ever faced the camera in Hollywood.
His performances in features such as A Soldier's Story, Hard Lessons, Cry Freedom, The Mighty Quinn, Glory, For Queen and Country, Malcolm X, Philadelphia, and The Hurricane are only a testament to his greatness.
That said, some of Washington's most prominent performances have been brought to the fore by acclaimed directors like Spike Lee, Antoine Fuqua, and Tony Scott. His 2016 directorial venture Fences received four deserving Oscar nods.
12. Meryl Streep
The miraculous Meryl Streep has gone on to set a precedent in Hollywood with her many critically acclaimed performances. It's difficult to believe that she was once told by a handful of misinformed people that it'd be difficult for her to make it big in the industry.
Today, most film critics recognize her as the best and biggest female star working anywhere in the world. Needless to say, most actors will find it incredibly tough to come close to her stature, let alone match her.
Known for her magnificent accent adaptability and versatility, Streep has been nominated for a record 21 Academy Awards so far; winning three of them. Add to that the fact that she earned the National Medal of Arts in 2010 and the Presidential Medal of Freedom in 2014.
A darling of seasoned film pundits across the globe, she has gone on to develop a niche following ever since she first made a splash on the big screen, courtesy of her uncontroversial and dignified personality.
11. Harrison Ford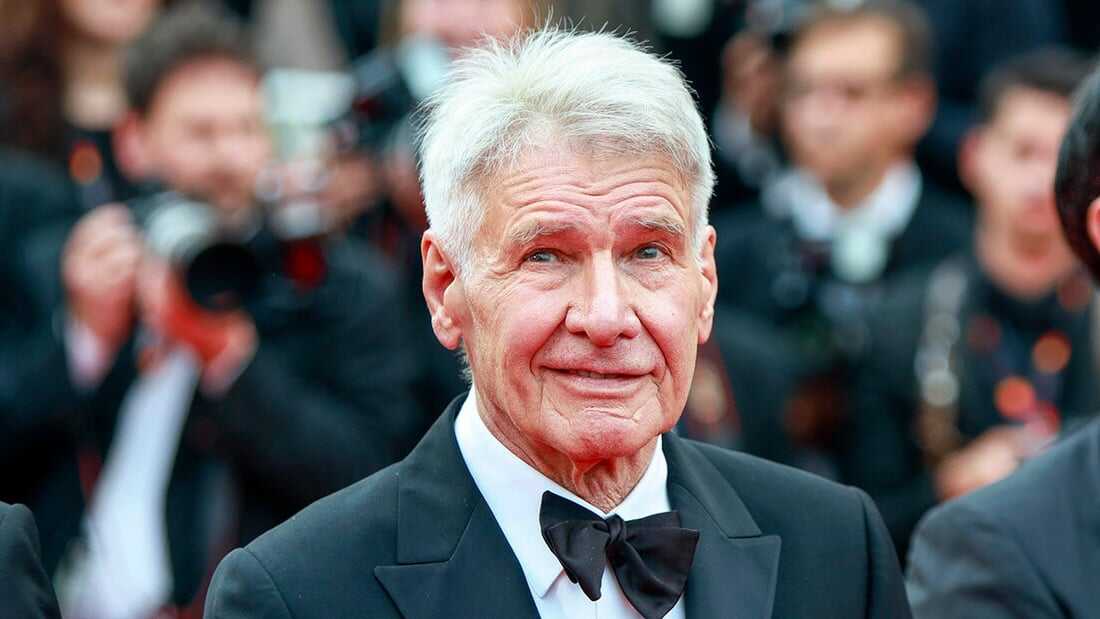 The iconic Harrison Ford has attempted to make a comeback of sorts in the recent past. Not only was he seen playing a therapist full of humour in the acclaimed comedy-drama series Shrinking but he was also seen reprising his much-loved role of Indiana Jones in the franchise's latest instalment.
There's no arguing the fact that the charming man has had a long and illustrious career in the entertainment industry. In fact, he is one of the top-grossing actors in the history of cinema with his movies grossing over $9.3 billion at the worldwide box office.
A recipient of a plethora of awards and nominations, he shot to global fame following his path-breaking roles in the original Star Wars trilogy and the Indiana Jones franchise.
10. Arnold Schwarzenegger
A bonafide bodybuilder and a popular action star, Arnold was earning millions of dollars as a screen performer during the peak of his cinematic journey. Popularly known as "The Terminator", the superstar first rose to fame by banking heavily on his bodybuilding exploits.
A winner of the Mr Universe title at the age of 20, he soon started to make his magnetic presence felt in the movies. Sooner than later, the man was seen playing a significant role in action entertainers like Commando, Predator, Total Recall, True Lies, Escape Plan, and the Terminator series.
He may be in the latter half of his 70s, but the action legend has still got it. Don't believe us? Watch him doing what he does best in Netflix's latest action-packed series FUBAR.
9. Sylvester Stallone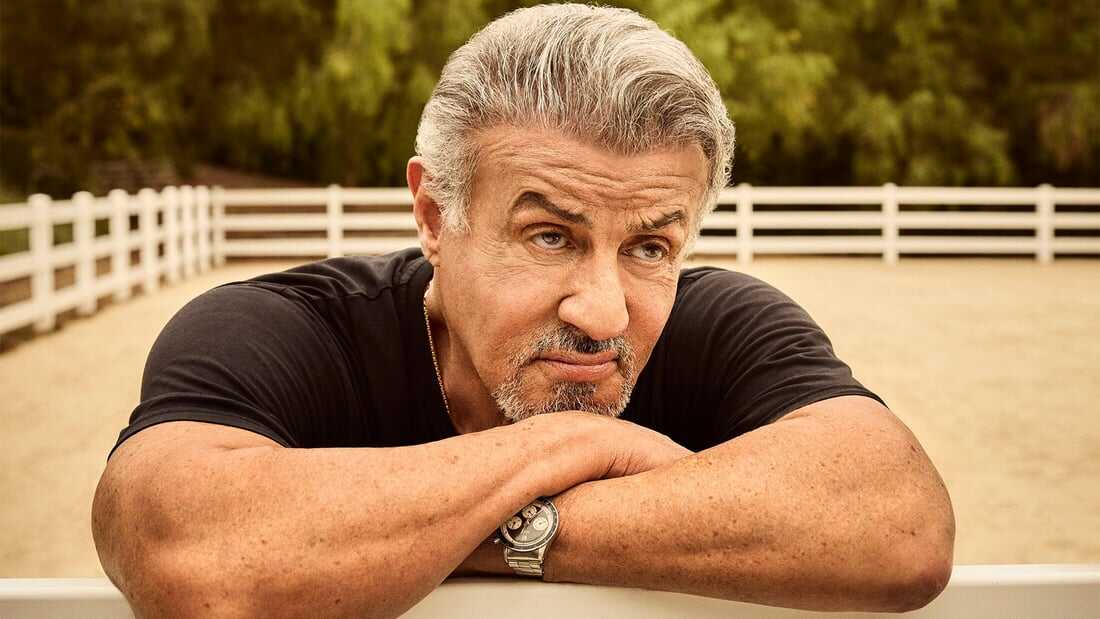 Sylvester Enzio Stallone made his screen debut in the late '60s, but the world got to know of his arrival pretty much after the release of his critically and commercially successful sports drama film Rocky.
The man didn't waste any time wasting his potential and was hungry for more. Needless to say, he soon turned out to be a force to be reckoned with in the industry.
With his great physique to boot, he went on to headline the super-successful Rambo franchise as well. What added to his rise as a screen performer was that he was mostly seen playing underdog heroes or protagonists who had an issue with society; subjects that youngsters could relate to in a big way back in the day.
The athletically-built Stallone has starred in films pertaining to different genres and is quite comfortable screenwriting and directing motion pictures as well.
8. Elton John
Those who have followed the inimitable Elton John's work for a long time are well and truly aware of the fact that he was nicknamed "Rocket Man" following the release of his 1972 hit single of the same name.
The singer/pianist/composer used to set the stage ablaze with his showmanship during his stage performances. While he certainly does have a stage presence, his music only elevates it. That explains how he's managed to sell over 300 million records to date.
As a matter of fact, his 1973 double album Goodbye Yellow Brick Road and his 1974 Greatest Hits compilation album are two of his best-selling music albums.
7. Jackie Chan
Jackie Chan is arguably the most popular Asian actor in the world. The man has been a part of the movies ever since he was five years old. It's only fitting that he went on to become a top action hero.
However, he has also served as a first-class martial artist, director, producer, and stunt performer over the years. Thanks to his unmatched heroics and knack for action, several references are made to him in numerous forms of media.
That said, those who have followed Chan's filmography also know that he can act both goofy and emotional at will. Needless to say, he is quite decent as a comedic and dramatic actor.
For his contribution to cinema, he has received stars on the Hong Kong Avenue of Stars and the Hollywood Walk of Fame.
6. Madonna
The impact that Madonna had on women during the peak of her career can never be disputed. She was not only a singer and songwriter par excellence but she was also a top fashion model.
In fact, many believe that she started the trend of applying blue eyeshadow and wearing black plastic pants. Not only is her music recognized for its versatility but it has also often been in the limelight due to the controversies it's gone on to spark.
Since the artist blended themes of politics, sex, and religion into her music, she was also acknowledged as girl power figure during the '80s. Even though she is not as active today, Madonna is a well-documented figure who has an academic sub-discipline (Madonna studies) dedicated to her name.
5. Tom Hanks
Tom Hanks is easily among the finest actors to have ever been produced by Hollywood. He rose to prominence in the '90s and made a mark through the diverse range of roles he played in critically acclaimed movies belonging to different genres.
Over the years, we have seen the man impress us with his remarkable performances in films like Big, Philadelphia, Forrest Gump, Saving Private Ryan, and Elvis. Known for his pleasant nature and friendly disposition, he was usually seen playing eccentric good guys during the initial years of his career.
Indeed, the viewers loved to see his characters coming out on top despite the odds stacked against them. Hanks has received the Academy Award for Best Actor twice in his splendid screen career.
4. Al Pacino
One of cinema's greatest treasures is the legendary Al Pacino; an actor who has received the Triple Crown of Acting (Academy, Emmy, and Tony Awards) for his performances. Even though the enigmatic performer was seen on-screen prior to his appearance in 1972's The Godfather, it was the Francis Ford Coppola-helmed feature that made him a global star in the true sense of the word.
Sure, Pacino has put his versatility on display by playing a variety of leading and supporting characters, but it was his stupendous portrayal of a blind military veteran in 1992's Scent of a Woman that fetched him his first Oscar.
The charismatic actor continues to make his presence felt in the movies and has recently participated in projects such as Once Upon a Time in Hollywood, House of Gucci, and Hunters.
3. Robert De Niro
Robert De Niro has been a part of so many well-received motion pictures over the years that it's tough to recall that he first played an uncredited role in the film Three Rooms in Manhattan.
One of the greatest actors in the history of motion pictures, he is acknowledged for getting into the skin of his complex characters to do full justice to them. While he certainly makes for a formidable gangster on-screen, his comic timing cannot be refuted either.
A recipient of two very well-deserved Academy Awards, De Niro's energy and knack for performing continue to impress the viewers in movies like The Irishman, Killers of the Flower Moon, The War with Grandpa, and About My Father.
2. Johnny Depp
We all know that the dynamic Johnny Depp has been in the news for his personal life than his cinematic triumph of late, but should we allow the seemingly ceaseless controversies to tarnish his legacy? I think not.
The man has been entertaining us by playing several roles for over thirty years now and is easily among the most talked-about Hollywood stars of the century.
Even though he's headlined several critically acclaimed movies at the beginning of his career, the actor shot to global fame for his adroit and charismatic character projection of Captain Jack Sparrow in the commercially successful Pirates of the Caribbean series of feature films.
After a three-year absence from the world of cinema, Depp made a comeback by playing the main lead in the 2023 French film Jeanne du Barry.
1. Tom Cruise
Even if you are not into cinema, chances are that you have heard of Tom Cruise and that you believe that he is the most popular film star in the world.
Easily among the highest-paid screen performers, he's also started to bankroll his own projects. While he is not exactly known for his versatility or great performances, he certainly has gone on to cement his place in the hearts of millions of viewers worldwide by banking on his unmatched on-screen heroics and screen presence.
It is not in the least bit surprising then that his movies have amassed over $4 billion in North America and over $11.5 billion at the global box office, thus far.
Cruise, who delivered the biggest hit of his career at the age of 60 with Top Gun: Maverick, failed to recreate its success with the release of 2023's Mission: Impossible.
However, he continues to headline the franchise and perform the most heart-stopping stunts himself. Clearly, the man lives for his next adventure.