»
Top 25 Best Buddy Movies Of All Time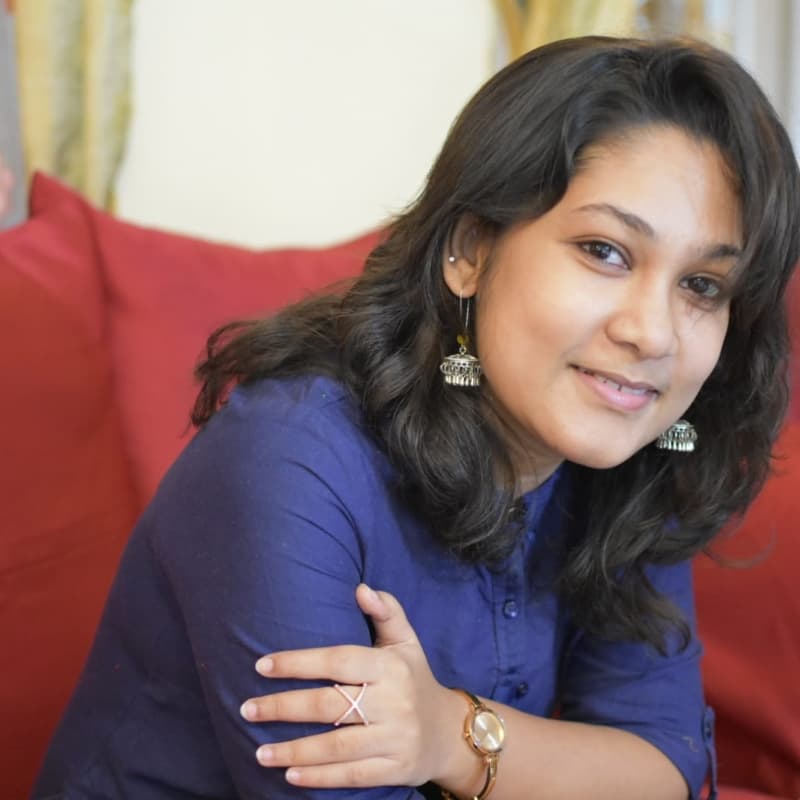 Suchismita-Posted Dec 26, 2022
---
If you're a classic enthusiast, then you surely must've heard of Laurel and Hardy in The Flying Deuces. How about the cult favorite Thelma and Louise?
If these names sound familiar or you are fond of the films then you're sure to enjoy our list of buddy films in this list too.
But for starters, what exactly is a buddy film? The genre happens to be a subgenre to the adventure and comedy film genre wherein two or more people embark on an adventurous journey, a quest to discover something, or even a fun road trip.
These individuals are usually of contrasting personalities, creating an interesting dynamic on-screen and the contrast in characteristics is mostly accentuated due to ethnic differences within the individuals.
The buddy film genre is quite common to America and unlike some other well-known genres has managed to endure itself throughout the 20th century, courtesy of different themes and interesting pairs.
So, let's have a look at some of the most well-known and much-loved buddy films of all time and what sets them apart from the rest.
1. Thelma and Louise (1991)
An American road crime-comedy, this Ridley Scott movie stars Susan Sarandon in the role of Louise and Geena Davis in the role of Thelma.
The story is about two friends that decide to go on a road trip, but end up getting tangled in unforeseen circumstances.
The supporting cast included Michael Madsen, Brad Pitt, Harvey Keitel, and Christopher McDonald, while the music was composed by Hans Zimmer.
The film received rave reviews, turning out to be both a critical and commercial success, winning the award for Best Original Screenplay at the Academy Awards.
The film is often considered a landmark feminist film, inspiring many films and artistic works that came after it.
2. Rain Man (1988)
This is a personal favorite. Rain man is a road drama that was directed by Barry Levinson and narrates the story of a selfish and brash young wheeler-dealer, Charlie Babbitt (Tom Cruise), who comes across the news of the death of his estranged father who has virtually left his entire multimillion-dollar estate to his autistic savant son, Raymond (Dustin Hoffman), about whom Charlie is entirely unaware.
All he was left with are his father's rose bushes and a vintage car. The film premiered at the 39th Berlin International Film Festival, winning the Golden Bear; the highest prize at the festival.
The film received massive critical and commercial success, earning a whopping $354.8 million for a $25 million budget. It was also the third highest-grossing film in '98 and won four awards at the 61st Academy Awards; Best Original Screenplay, Best Actor (Hoffman), Best Picture, and Best Director.
3. Some Like it Hot (1959)
Some Like it Hot is an American crime comedy that was directed, written, and produced by Billy Wilder. The film starred Marilyn Monroe, Jack Lemmon, and Tony Curtis in titular roles along with Pat O'Brien, Joan Shawlee, George Raft, and Joe E. Brown, Nehemiah Persoff, and Grace Lee Whitney in the supporting cast. The story is based on a screenplay from a French film; Fanfare of Love.
The story traces two musicians that go about disguising themselves as women to escape the hands of a gang of mafia gangsters whom they've seen commit a crime.
The film is considered one of the greatest of all time and was one of the first 25 films to have been picked by the Library of Congress for preservation at the USA National Film Registry due to its 'cultural, historic and aesthetic significance.'
4. The Shawshank Redemption (1994)
An American drama film, the Shawshank Redemption by Frank Darabont has been based on Stephen King's 1982 novella titled, 'Rita Hayworth and Shawshank Redemption.'
It is the story about two prisoners; Andy Dufresne (Tim Robbins), a banker that's been sentenced to life imprisonment for murdering his wife and her lover, (despite claiming innocence), and contraband smuggler Ellis 'Red' Redding (Morgan Freeman), whom he befriends over the next two decades at the Shawshank State Penitentiary.
Both men become instrumental in a money-laundering operation, led by their prison warden Samuel Norton (Bob Gunton). The film has supporting roles from Clancy Brown, William Sadler, James Whitmore, and Gil Bellows.
5. Butch Cassidy and the Sundance Kid (1969)
A western buddy film, it loosely narrates the story of a couple of Wild West outlaws, Robert LeRoy Parker (Paul Newman) as well as his partner Harry Longabaugh, better known as Butch Cassidy and 'Sundance Kid' respectively.
The two men are on the run from a crack US posse, after having committed a series of train robberies.
The pair along with Longabaugh's lover Etta Place (Katherine Ross) decides to escape to Bolivia to survive the posse.
The film has found rank and place in several lists of The American Film Institute, including AFI's 10 Top 10 and 100 Years...100 Heroes and Villains.
The film earned a whopping $102.3 million in North America alone, on a budget of $6 million only!
6. 48 Hrs. (1982)
A buddy-cop action-comedy, 48 Hrs., starring Nick Nolte and Eddie Murphy, is about a cop and convict who decide to team up and catch a couple of hardened criminals.
The title is about the amount of time they have at hand to solve the crime. The film was Murphy's debut film and he played the role of a convict to Nolte's cop.
The film is often considered as being the first film to fall under the 'buddy cop' genre. The musical score was given by James Horner and the film was considered to be one of the most successful films to have been released in 1982, receiving widespread recognition and appreciation from critics.
7. Lethal Weapon (1987)
Lethal Weapon is a buddy cop action-comedy that stars Mel Gibson and Danny Glover. The supporting cast includes Tom Atkins, Mitchell Ryan, Darlene Love, and Gary Busey.
The film is about two mismatched LAPD detectives; Martin Riggs (Gibson) and Roger Murtaugh (Glover). The former is a Green Beret who turned suicidal after the death of his wife and the latter, happens to be a veteran.
The film had a production budget of $15 million which it managed to gross $120 million and also turned into a franchise with three sequels along with a television series.
8. Men in Black (1997)
A science fiction action comedy, Men in Black is loosely based on the Marvel series of a similar name.
It stars Will Smith and Tommy Lee Jones as a couple of agents from a secret organization, referred to as 'Men in Black' who look after extra-terrestrial lifeforms living on the Earth, hiding their existence from ordinary human beings.
The film grossed a whopping $589.3 million worldwide to a $90 million budget, ending up as the year's third-most-grossing film.
The film continued as a franchise, releasing Men in Black II (2002) and Men in Black 3 (2012). There was a primary standalone sequel as well, Men in Black: International (2019) along with an animated series, running from 1997 to 2001.
9. Grumpy Old Men (1993)
Grumpy Old Men is a romantic comedy that stars Jack Lemmon, and Walter Matthau in the lead along with supporting acts from Ossie Davis, Kevin Pollak, Ann-Margret, Burgess Meredith, Buck Henry, and Daryl Hannah.
The film was followed by a sequel titled, Grumpier Old Men. The story is about two friends who simply love hating each other, albeit they do love each other intensely as well.
They've been fighting since they were kids but things start getting heated up when an attractive-looking older woman (Ann-Margret) decides to move into their neighborhood. The film would be a good watch with your old man.
10. Thunderbolt and Lightfoot (1974)
A crime comedy starring Clint Eastwood (Thunderbolt) and Jeff Bridges (Lightfoot) in the lead with adequate support from Geoffrey Lewis and Jeff Bridges, Thunderbolt and Lightfoot is about a bank robber who takes the help of an irreverent sidekick to regroup his old gang so that they can work towards organizing a daring heist.
The tagline to the film was 'Thunderbolt…the man with the reputation. Lightfoot… the kid who's about to make one.!' If you're looking for one of the best yet one of the most overlooked Clint Eastwood films of all time, then this might be a good movie, worth giving a watch, primarily for the Cimino's script, Bridges acting and the honesty with which he said each dialogue of his. Trust me, you're not going to regret this one.
11. I Love You, Man (2009)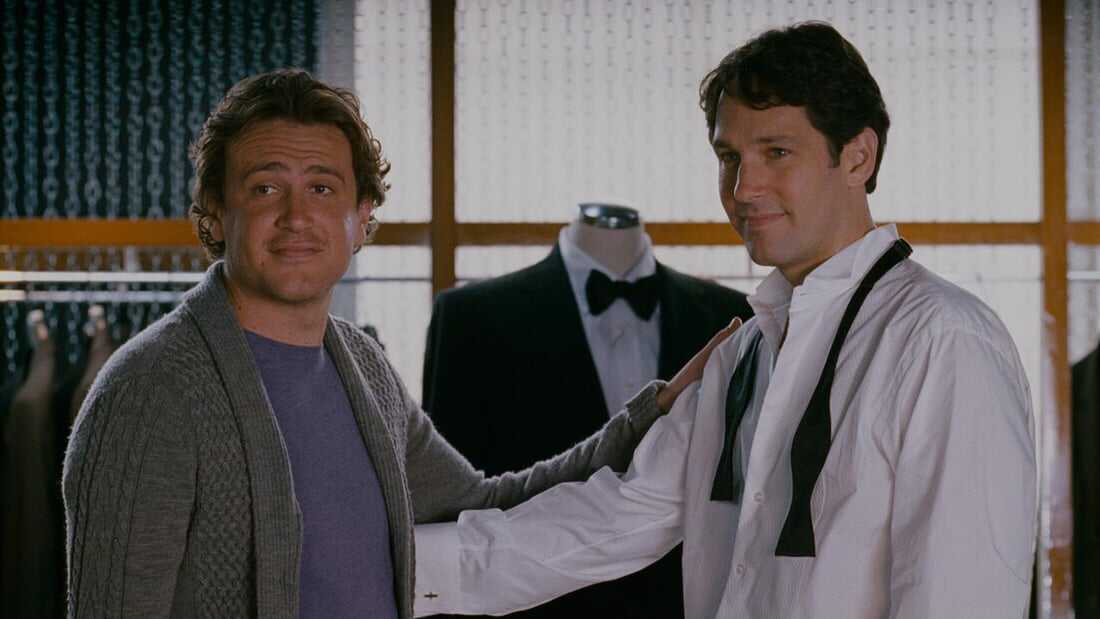 If you're looking for a modern-day bromance, then this is one film you shouldn't miss. I Love You, Man stars Paul Rudd and Jason Segel in the lead.
The film is about a friendless man named Peter Klaven (Rudd), in search of the best man for his wedding with his loving fiancé, Zooey Rice (Rashida Jones).
When he does manage to make a guy best friend; Sydney Fife (Segel), turns out the guy simply can't bond with his wife and they're both consistently at loggerheads with each other.
The film was the third collaboration between Rudd and Segel, after Forgetting Sarah Marshall (2008), and Knocked Up (2007).
12. The Sting (1973)
The Sting is an American caper film that's set in September 1936, with a complicated plot revolving around a couple of professional grifters; Robert Redford as Johnny 'Kelly' Hooker and Paul Newman as Henry 'Shaw' Gondorff, looking to con a mob boss, essayed by Robert Shaw.
The story was drawn up on a real-life inspiration of cons that were perpetrated by brothers Charley and Fred Gondorff and documented in the book, The Big Con: The Story of the Confidence Man, by David Maurer.
The film was a huge critical and commercial hit, being nominated for ten Oscars while winning seven. It is often regarded to have one of the best screenplays to have been written, being selected for preservation at the U.S National Film Registry in 2005.
13. Stand by Me (1986)
A coming-of-age comedy, Stand by Me is based on Stephen King's 1982 novella, The Body. It stars Wil Wheaton, River Phoenix, Corey Feldman, and Jerry O'Connell.
It is based in the year 1959, wherein four boys decide to go on a hike and end up finding the dead body of a boy who's been missing for a long time.
The film was nominated for an Academy Award and two Golden Globes. It had a successful box office release, even after opening in limited releases albeit the reception from critics was mixed.
14. O Brother, Where Art Thou? (2000)
O Brother, Where Art Thou? Is a comedy-drama that's been written, directed, co-edited, and produced by Joel and Ethan Coen.
It stars George Clooney, Tim Blake Nelson, and John Turturro in the leads, with Chris Thomas King, Holly Hunter, John Goodman, and Charles Durning in supporting roles.
The story is based in the 1930s in Mississippi and traces the life of three escape convicts on a quest for hidden treasure while being on the run from a police officer that's relentlessly pursuing them.
The film is a modernized satire of Homer's epic Greek poem, Odyssey.
15. Harold & Kumar Go to White Castle (2004)
A buddy stoner comedy film, Harold & Kumar Go to White Castle (which was released in several international markets as Harold & Kumar Get the Munchies) stars Kal Penn and John Cho in titular roles with Neil Patrick Harris in supporting roles.
The film follows two friends, Kumar Patel (Penn) and Harold Lee (John Cho) on their journey to a White Castle restaurant after having smoked marijuana.
The film was written by Hayden Schlossberg and Jon Hurwitz, who based it on their experiences with those at Randolph High School.
It received critical and commercial acclaim, with its sequel, Harold & Kumar Escape from Guantanamo Bay being released in 2008.
16. The Man Who Would Be King (1975)
The Man Who Would Be King is an adventure film that's been adapted from Rudyard Kipling's novel of the same name. It stars Sean Connery, Michael Caine, and Saeed Jaffrey, with Christopher Plummer essaying the role of Kipling.
The film traces two rogue ex-soldiers, Daniel Dravot (Connery) and Peachy Carnehan (Caine) who were former non-commissioned officers from the British Army, who'd set off in the 19th century British India, searching for adventure, but landing in far-off Kafiristan, where one is looked at as God and the other as King.
17. In Bruges (2008)
A black-comedy, In Bruges by Martin McDonagh (it was his feature-film debut), stars Colin Farrell and Brendan Gleeson as a couple of London-based Irish hitmen; Ray (Farrell) and Ken Daley (Gleeson) who are living in hiding, with their enraged boss, Harry Waters (Ralph Fiennes).
The film received its name from where it's been filmed; Bruges, Belgium. The film was the opening night film at the 2008 Sundance Film Festival and Farrell won a Golden Globe as Best Actor-Motion Picture Musical or Comedy for his performance.
McDonagh was the winner of a BAFTA for Best Original Screenplay.
18. 21 Jump Street (2012)
This American buddy cop action comedy, directed as a live-action directorial debut by Phil Lord and Christopher Miller, stars Jonah Hill (who's also the co-writer along with Michael Bacall) and Channing Tatum.
The film is the story of two police officers, Jenko (Channing Tatum) and Schmidt (Jonah Hill), forced to relive memories from their high school, when assigned to go undercover, dressed as high school students, to stop an outbreak of a new drug while also ensuring its supplier gets arrested.
The film received critical acclaim and grossed $201 million on a budget of $42-54.7 million, with a sequel; 22 Jump Street released in 2014 and a female-led spin-off in 2015.
19. Top Gun (1986)
Top Gun isn't your typical buddy film. It is an action-drama starring quite a few people in the lead.
It is directed by Tony Scott, the name of the film was inspired by an article with the same name, written by Ehud Yonay, three years prior.
The story is about Lieutenant Pepe 'Maverick' Mitchell (Tom Cruise) a young naval aviator aboard the USS Enterprise (aircraft carrier) and his radar intercept officer, Lieutenant Nick 'Goose' Bradshaw (Anthony Edwards), who are both given the chance to train at the US Navy Fighter Weapons School (Top Gun).
The film also stars Kelly McGillis, Val Kilmer, and Tom Skerritt in supporting roles. The film received mixed reviews from critics but was a huge commercial success, grossing $357 million, to a budget of $15 million.
It won both an Academy Award as well as a Golden Globe (for Take My Breath Away – Berlin).
Its sequel; Top Gun: Maverick, was released in 2022 and it managed to surpass the original both commercially and critically.
20. The Nice Guys (2016)
The Nice Guys is an action-comedy that stars Russell Crowe and Ryan Gosling in titular roles, along with an ensemble including Angourie Rice, Keith David, Matt Bomer, Kim Basinger, and Margaret Qualley.
The film is set in 1977, in Los Angeles, where Holland March, a private eye (Gosling), and Jackson Healy (Crowe), a tough enforcer team up to investigate the missing complaint of a teenage girl (Qualley).
The film was screened at the 2016 Cannes Film Festival and received critical acclaim for its depiction of humor and mystery.
21. The Odd Couple (1968)
A through-and-through comedy, The Odd Couple is based on a 1965 play by Neil Simon, who's also the writer of the film.
It stars Jack Lemmon and Walter Matthau in the leads. The story is about a couple of divorced men; the neurotic neat-freak Felix Ungar and fun-loving slob Oscar Madison, who take the decision to live together.
The film was the third highest-grosser of 1968, earning over $44.5 million worldwide. In fact, its success was the basis of the ABC sitcom 'The Odd Couple' starring Tony Randall and Jack Klugman, in the roles of Felix and Oscar respectively.
22. Rush Hour (1998)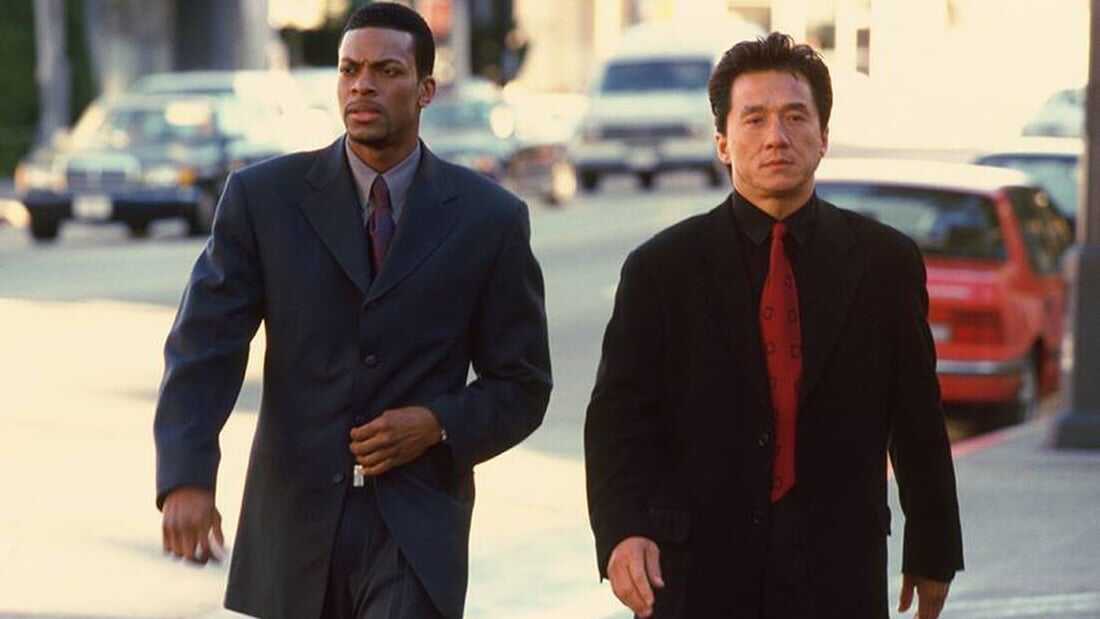 Rush Hour is a buddy action comedy that stars Jackie Chan and Chris Tucker in the lead. The story is of two mismatched police officers; detective inspector Lee (Chan) and detective James Carter (Tucker) who have been assigned to rescue the abducted daughter of a Chinese diplomat, Consul Solon Han (Tzi Ma).
The ensemble cast includes Tzi Ma, Ken Leung, Rex Linn, Tom Wilkinson, Mark Rolston, and Elizabeth Pena. The film was a big commercial success, garnering $244 million worldwide, on a budget of $33-35 million.
The success of the film led to two sequels which were also quite successful; Rush Hour 2 (2001) and Rush Hour 3 (2007).
23. Kiss Kiss Bang Bang (2005)
A neo-noir mystery black action-comedy thriller, Kiss Kiss Bang Bang was the directorial debut of Shane Black, who was also the writer of the film.
It stars Robert Downey Jr. and Val Kilmer in the lead along with support from Michelle Monaghan and Corbin Bernsen.
The script is partly taken from the Brett Halliday novel, 'Bodies Are Where You Find Them', interpreting a classic hard-boiled literacy genre.
The story is about a small-time thief (Downey Jr.) who ends up in Hollywood, where he accidentally gets partnered with an eccentric private detective (Kilmer).
The film received appreciation from critics and was a commercial success too.
24. Midnight Run (1988)
Midnight Run is a buddy-cop road-action comedy, starring Robert De Niro and Charles Grodin in the lead. Supporting roles include John Ashton, Philip Baker Hall, Dennis Farina, Yaphet Kotto, and Joe Pantoliano.
In the film, De Niro essays the role of a bounty hunter, tasked with the job of transporting a fugitive (Grodin), across the country, even as cops, mobsters, and rival bounty hunters stick to their backs.
The film was a commercial and critical success and was followed by its sequel, The Midnight Run Action Pack (1994).
25. Scarecrow (1973)
Scarecrow is a road movie directed by Jerry Schatzberg, with Gene Hackman and Al Pacino in the lead. The story of the film revolves around the relationship shared by two men; a sailor and an ex-convict who travel from California, hoping to start a business in Pittsburgh.
The film was tied for the highest honor of the Grand Prix du Festival International du Film at the 1973 Cannes Film Festival.
Even though it wasn't a commercial success, it garnered massive cult status, especially for the portrayal of two contrasting personalities that go about navigating some very mature and philosophical ideas.
While this isn't an exhaustive list, these are some of the best buddy films to have been released over the years.
I'm sure you may have watched some while a few might be completely new to you all. If you're a fan of buddy films, then I'd suggest giving all these films a watch because trust me when I say this, they're worth it and you'd not regret giving your invaluable time to them.
I hope you have a good time watching all these movies, irrespective of whether they've been critical or commercial successes because I surely enjoyed curating this list.