»
Top 30 Best Anime Like Highschool DxD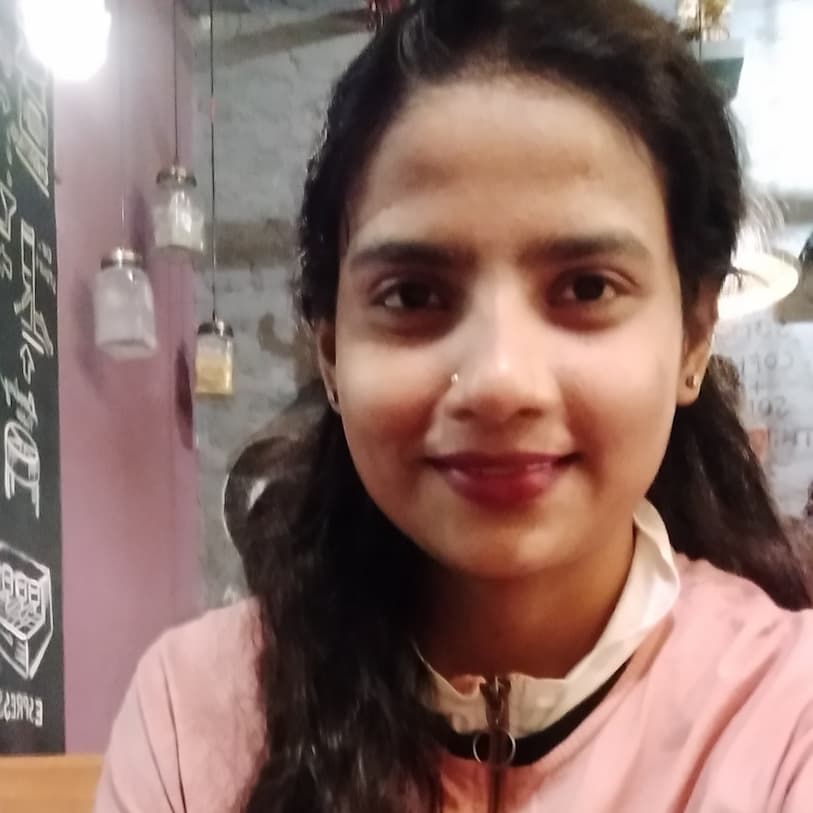 Kumari-Posted Jan 29, 2023
---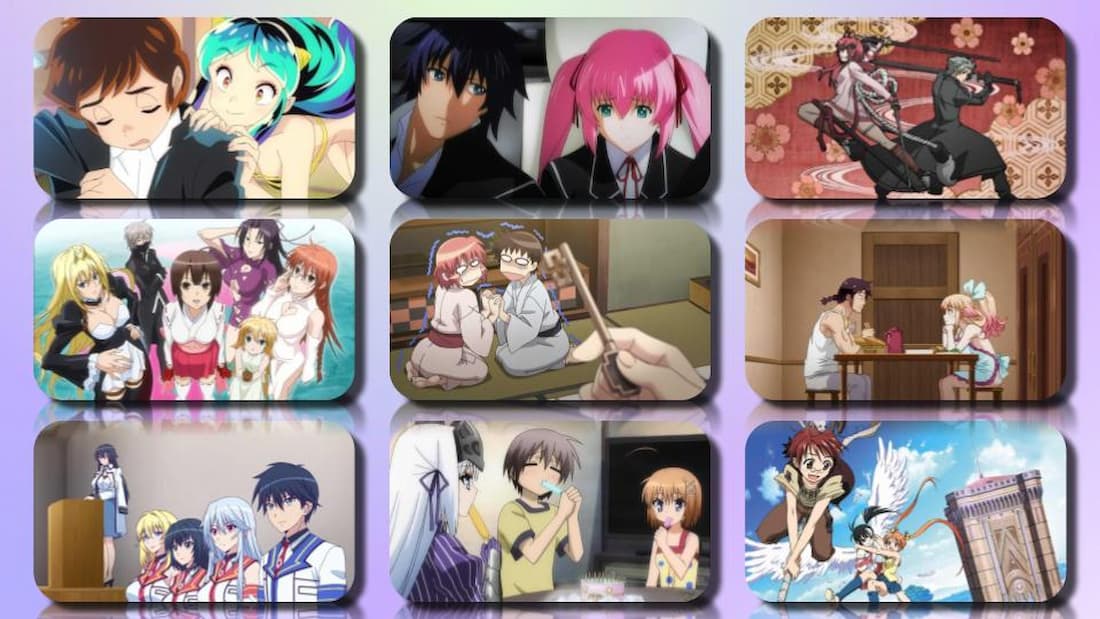 High School DxD is a comedy romance that comes with the theme of mythology, school, harem, and ecchi. Because of these categories, anime has gained a wide range of popularity among anime fans.
The story is about a high school student, as the title suggests, named Issei Hyoudou who is quite a perverted character. Always looking for a beautiful girl, Issei finally got a chance when a girl asked him on a date.
Things changed when that particular girl killed him but later on, revived by Gremory as a servant. The story, later on, carries on when he tries to adjust to his new life where violence and adventure pave the way.
Because of its unique theme coming with revival, fans have always wanted to go with the same kind of anime sharing the same vibe. So here are the top 30 anime like High School DxD:
30. Tsugu Tsugumomo (2020)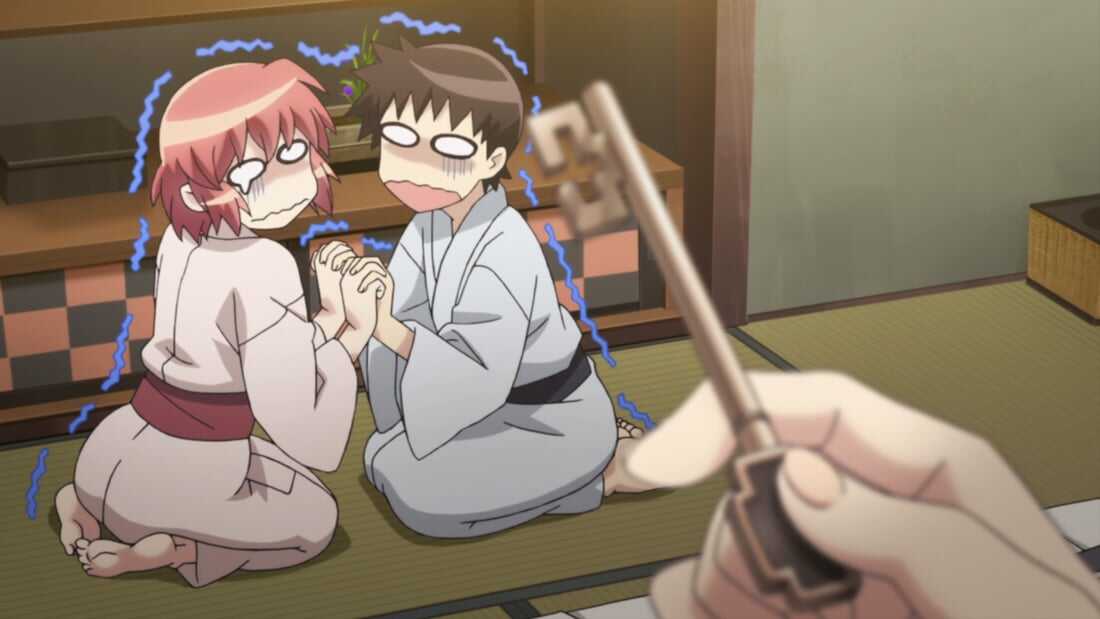 Carrying mythological themes with school life, anime shares comedy, ecchi, and action as main genres, like High School DxD. It was released on 5 April 2020 and covers the story of an ordinary boy named Kagami Kazuya.
Just like Issei of High School DxD, Kagami's life also changed after meeting a beautiful character named Kiriha. Being a taboo child, he always gave attention to supernatural forces and received some orders from Kukuri, the God of the land.
These orders were related to becoming an exorcist and defeating evil forces. The anime carries a sadistic plot where the situation varies from time to time. Due to the same reason, it has also kept the audience till the end.
29. Aesthetica of a Rogue Hero (2012)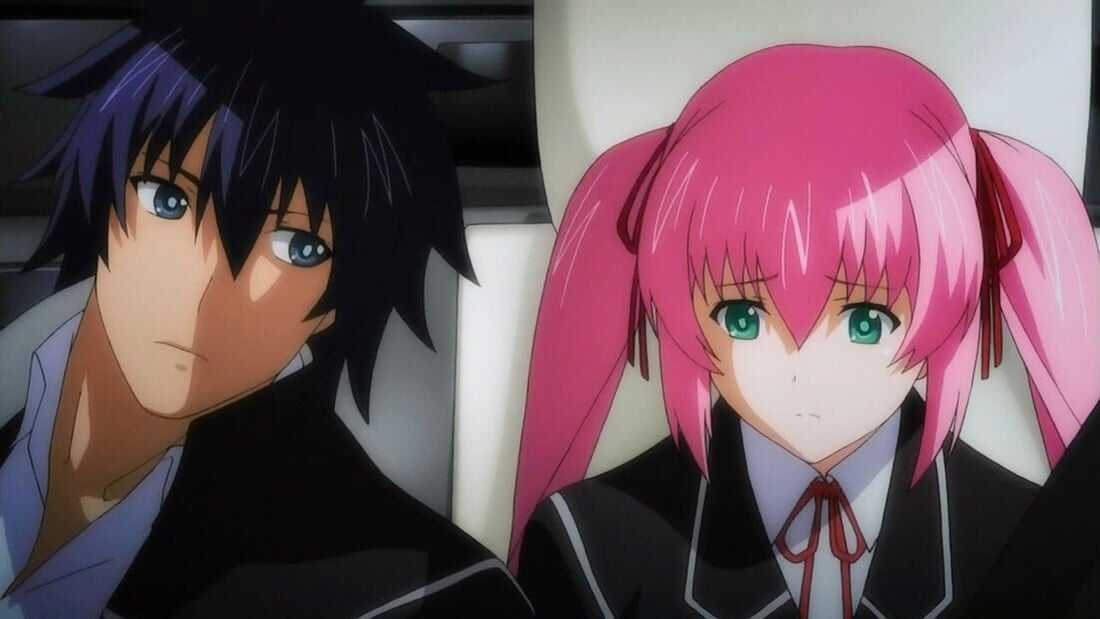 Akatsuki Ousawa is the protagonist of the title of anime called Rogue Hero. Living a peaceful life in a fantasy world, he faced some challenges while returning to the reality of Earth.
He met with the daughter of the Demon King named Miu whom Akatsuki defeated once. The meeting happened in a new situation where he identified her as his little sister.
Both of them have joined a special school made for special abilities and powers called Babel. And that's how they started their journey into a fantasy world; however, the real purpose of the school remains hidden.
Because of its ecchi and unwanted action, the anime remained near the category of High School DxD.
28. Hyakka Ryouran: Samurai Girls (2010)
Sharing the concept of a school or academy running because of power, the anime fits well in this category. It is a comedy that covers the story of a young samurai named Muneakira and his journey to an Academy School.
When Muneakira arrived at the Academy, he found himself in a terrible fight. Just like Issei of High School DxD, Muneakira's life also changed because of a girl, Juubei, who suddenly kisses him and awakens a power.
Muneakira soon found himself in between the fate of a country that will shake great Japan. To protect his country as well as to gain power, he must now get the kiss back from Juubei.
27. Interspecies Reviewers (2020)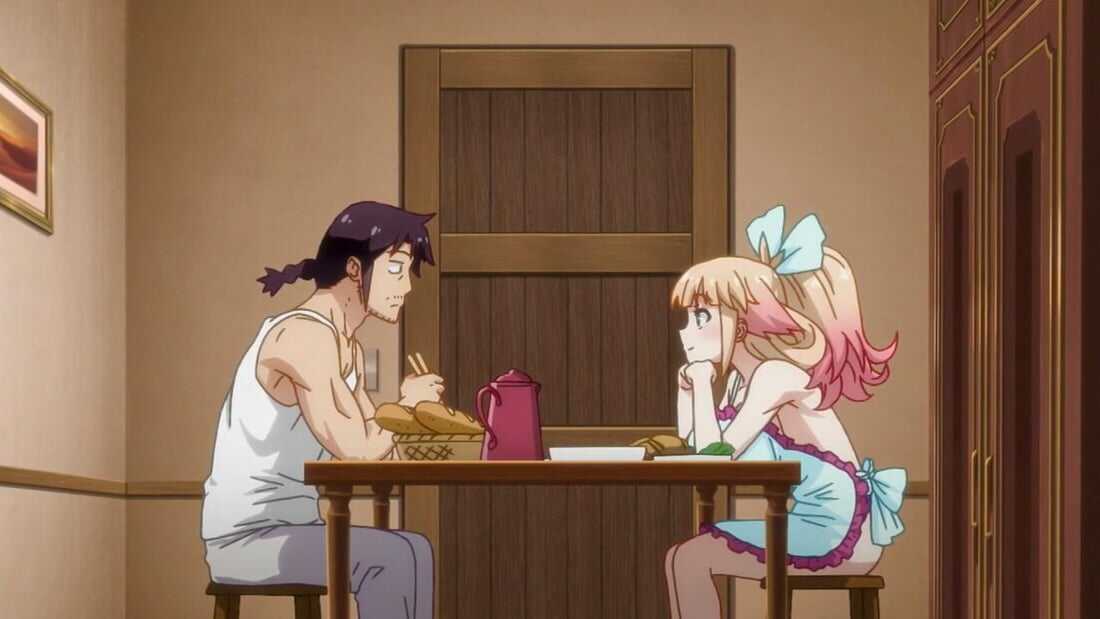 Interspecies Reviewers is a comedy, ecchi, and fantasy anime exactly like High School DxD. It was released on 11 January 2020 under the theme of anthropomorphism. The story covers a world where prostitution was legal among different human species.
Since it was legal, the existence of brothels was very common and the women living in these brothels are called succu-girls. The story carries the concept of brothel visitors who read about their experiences with such girls.
Coming to characters, Zel and Crimvael, then they remain stagnant and the story also becomes quite underdeveloped at certain times.
26. Hybrid x Heart Magias Academy Ataraxia (2016)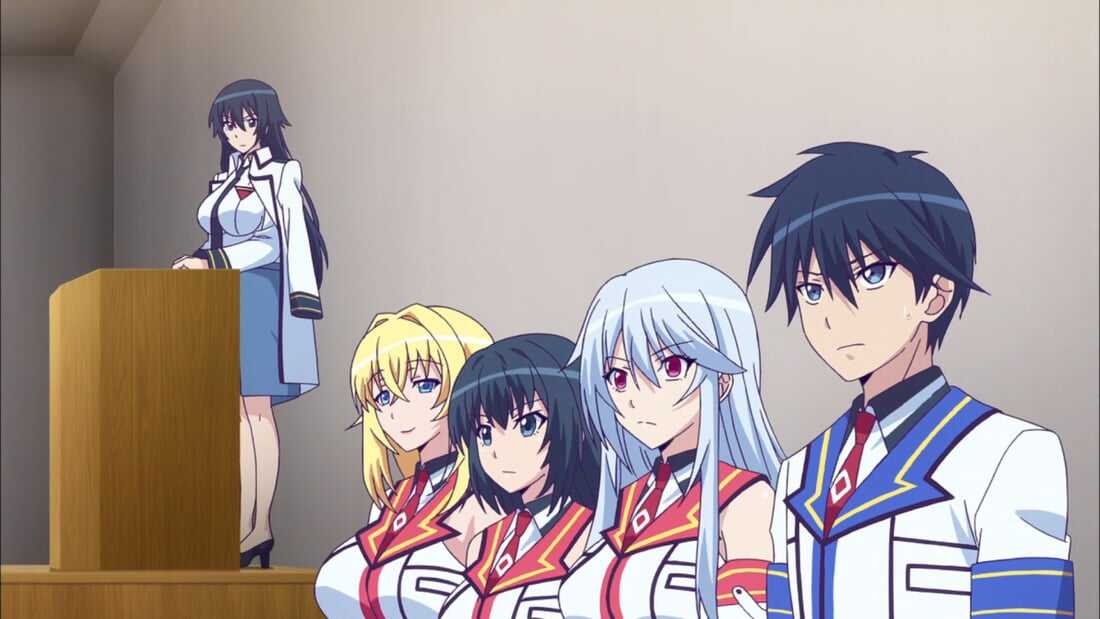 The genre of ecchi is very much clear in this anime, like High School DxD, as one can see it through the female characters and their outfits. It is a comedy and romance school drama that was released on 6 July 2016.
Hida Kizuna is the one serving as the leading character who possesses some ability but at the same time not enough to categorize him as someone important. This ability is known as Heart Hybrid Gear.
To solve this problem, his sister decided to transfer him to a defense school where students with the same abilities use the power to battle against the invader. The story carries on with erotic experiences and embarrassments in school life.
25. Is This a Zombie? (2011)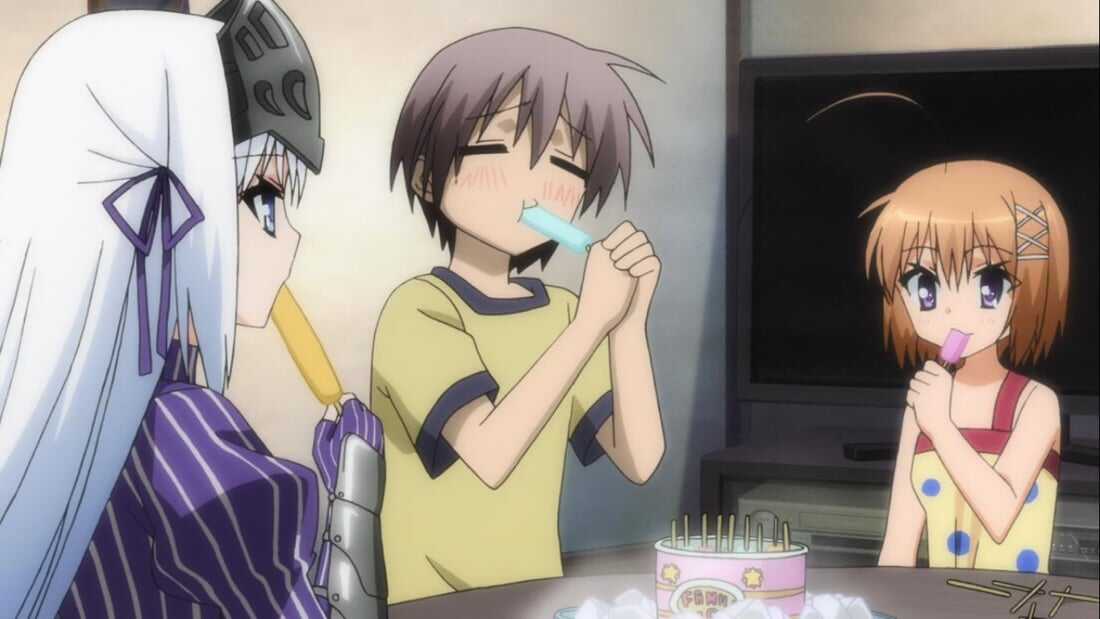 Just like Issei of High School DxD, Ayumu of Is This A Zombie? deals with bad luck when he was murdered by a killer however, later on, revived but in a different form.
The story carries on when Ayumu was killed and got resurrected in the life of a zombie by Eucliwood. In the further story, his dead body was chopped by a girl, however, Ayumu continued to live.
He was, later on, transformed into a magical girl, but a zombie. The story does not end just here as it carries some further action and romance that went on in the life of Ayumu.
Whether it is related to character or humor, everything remained outstanding with originality. It can be seen through the development of characters and the designs where animation quality remained average.
24. Negima! Magister Negi Magi (2006)
Ecchi, supernatural, comedy, fantasy, romance, and adventure remained typical in this anime like High School DxD. Getting released in the fall of 2006, it covers the story of Negi. Being a freshman at an academy, Negi also lived the life of an instructor in Japan.
He met with a 31-year-old schoolgirl who will change his life differently. Instead of focusing on the flirt or hint given by the girl, he focuses more on the syllabus and tries to shun all the spells.
It remained one of the recommended anime present on the list because of its comic purposes and crisp character design. The art is also fluid which blends well in the colorful environment.
23. Urusei Yatsura (2022)
Created by Rumiko Takahashi, the anime was released under the David Production. It was released on 14 October 2022 under the pen of Yūko Kakihara. The story is of Ataru Moroboshi and an alien named Lum who believed herself to be the wife of Ataru.
This belief came when Ataru accidentally proposed to her. The anime carries the romantic comedy genre with science fantasy and at the same time, it remained in the theme of ecchi.
Before getting released in 2022, it also shared an adaptation in 1978 with 34 episodes. The story and characters remain the same as the High School DxD anime; however, the design and animation developed well.
22. Trinity Seven (2014)
With the original run of 8 October 2014, the anime tells the story of a teenager named Kasiga Arata who lives with his cousin and a friend named Hijiri. The story is about the life of Arata when he got to know about the creation of a mystery and the destruction of the world he lived in.
His childhood friend Hijiri also disappeared which led him to join Biblia Academy. The mission to join this Academy was to save his cousin, by becoming a mage. Since it carries the theme of a mage with school life, the anime fits well in the list.
It is a great anime to watch as it holds the audience to the end with multiple questions.
21. Prison School (2015)
Prison School anime is widely known for its comic and ecchi anime because of perverted boy characters peeking into the toilets of girls. The story comes from Hachimitsu Academy known to be a girls' school where rules are quite strict related to dating boys.
However, the school later on changed and decided to enroll boys with the same rules. Instead of going with an abundance of boys, the anime went with 5 male characters, later on, revealed to be quite perverted.
After being found by the school authority as they were spying on women's toilets, the boys were punished with imprisonment and hard labor.
20. Panty & Stocking with Garterbelt (2010)
Instead of going with a title that appears to be quite perverted, the anime has a different story. It is related to two fallen angels named Stockings and Panty, both carrying a mission.
The mission was related to exterminating ghosts who have not managed to live a restful life and decided to disturb the city. That's the reason why they have to collect the Ecus of Paradise to return to heaven.
To complete this mission, the two fallen angels need powers that are engraved in their underwear. Despite carrying the theme of saving the city, all the action was directly hinting at the destruction.
And that's the reason why the story remains quite balanced at times.
19. The Familiar of Zero (2006)
Carrying some supernatural themes, the anime The Familiar Of Zero is set in a fictional world. In this world, almost everyone possesses a gifted power that gives them a magical ability.
However, the protagonist Lousie is different. She is a student of the Magic Academy of the Kingdom of Tristain where every student possesses some powers. And unlike other students, Lousie shares a disastrous result of power and thus was named Louise The Zero.
Entering into the second year of an Academy, she takes the advantage of a ceremony and tries to prove her power. The question of whether she was able to gain her power back or not always remains the same.
18. Strike the Blood (2013)
Getting released on 4 October 2013, the anime comes with 24 episodes. It shares the same theme as High School DxD, which is school life and the supernatural. The story comes with a high school student Kojō and a young swordsman Yukina.
Both living in Japan in a demon district dealt with the existence of the supernatural and human worlds. When a treaty was signed between both worlds, the supernatural creatures eventually were forced to have limited existence for their experimental purposes.
Kojō, suspected of being a vampire, was kept under the eye of Yukina. He was accused of threatening the treaty made between the supernatural and the human world.
17. Otome Yōkai Zakuro (2010)
Just like the previous anime, this also covers the existence of two worlds that have a human world and a world of spirit. The story is set in Japan where the Ministry Of Spiritual Affairs was made to maintain the balance between both worlds.
The Ministry Of Spiritual Affairs has representatives of the human world coming with the characters Kei Agemaki, Hanakiri, and Yoshinokazura; and the spirit world with the characters Zakuro, Hozuki, and Bonbori.
The anime shares a supernatural, mythological, and romance, almost the same way as High School DxD; that's the reason why it was one of the most appropriate to fit in the list.
16. Heaven's Lost Property (2009)
The 25-episode anime named Heaven's Lost Property was released on 4 October 2009 and ended on 17 December 2010. The story is set in Japan and covers the life of a boy named Tomoki Sakurai.
Tomoki was invited by his friends named Eishirō and Sohara to observe a strange happening in the sky. Tomoki went alone to witness this happening, however, it changed totally as the strange thing was coming close to him.
When this strange thing falls on the ground then Tomoki observes and finds it to be a creature called Angeloid. This Angeloid was later on called by the name of Ikaros.
15. The Qwaser of Stigmata (2010)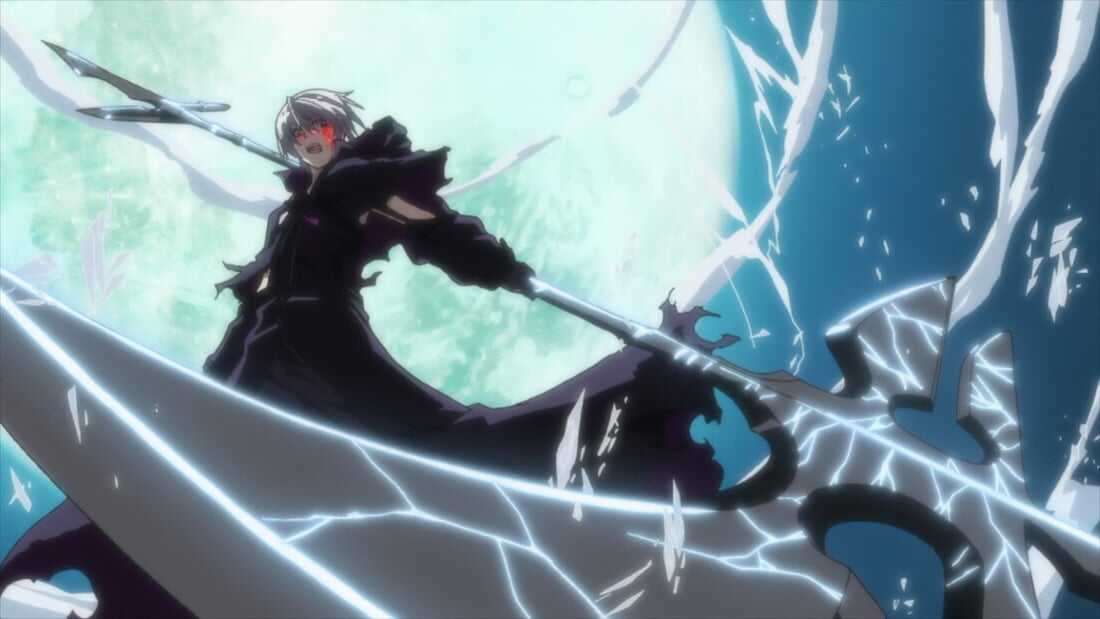 The Qwaser of Stigmata is a 21st-century anime set in 21st-century Japan. It is related to a war that happened in Japan where many religious classes happened to lead to divine faith questions.
Coming to the title that has Qwaser, then it is related to a human who gains power from a liquid substance and can manipulate the elements of the periodic table.
Aleksander is a Qwaser who shares some mystery with him and later on meets other characters named Tomo and Mafuyu. The story, later on, carries a battle against Qwaser that led to some actions.
14. Actually, I Am… (2015)
With the original run of 6 July 2015, the anime came with 13 episodes. The story comes with secrets and mysteries with supernatural themes. It deals with the life of a high school student, Asahi, dealing with some supernatural power and secrets, like Issei of High School DxD.
However, his secrets and power differ from Issei's. He surprises one of her classmates, Yoko, by showing a pair of wings; however, his classmate is, later on, revealed to be a vampire.
Yoko also talked about why she decided to hide her identity as her father would change her if her secrets would come out in front of others. As the story goes on, Asahi sees that he is not the only one carrying the secrets but almost every student shares the same, making his life hard.
13. Demon King Daimao (2010)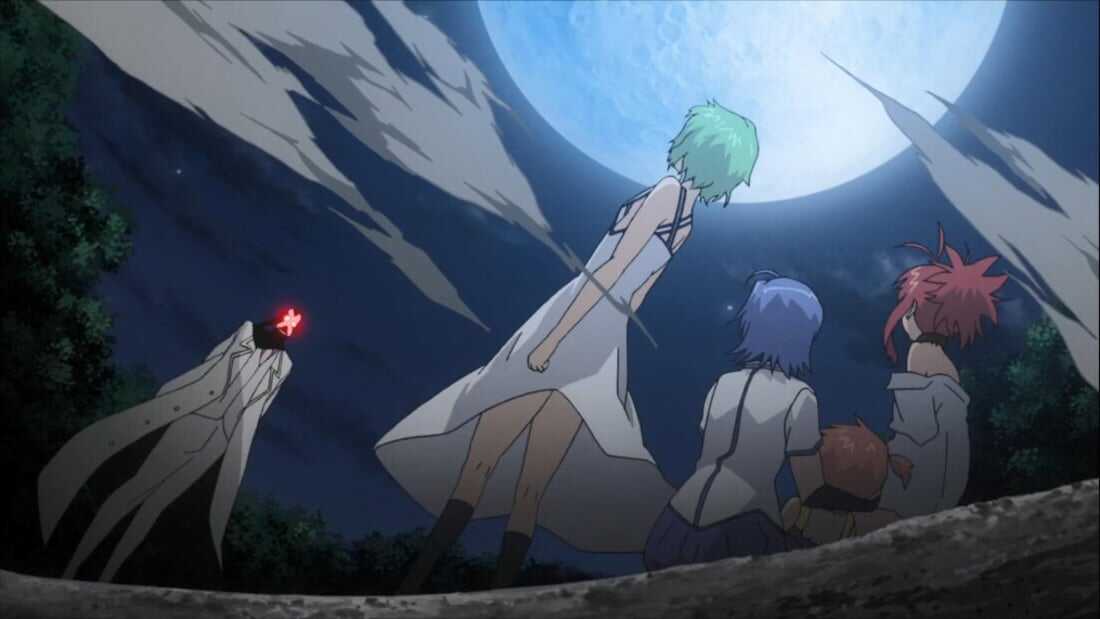 Just like a strange academy present in High School DxD, this anime also has the same with an academy called the Academy of Magical Arts. The story is of Sai Akuto, a Student of the academy, who carries a dream of becoming a high priest.
The only reason to become a high priest is to transform all the bad doing of the world. The story also carries a girl named Junko Hattori who soon forms a good friendship with Akuto.
They together exchange an oath of friendship and if either one of them will break it then death will only be an option. The story further goes with a prediction made by an artificial spirit related to Akuto being a demon lord.
12. The Testament of Sister New Devil (2015)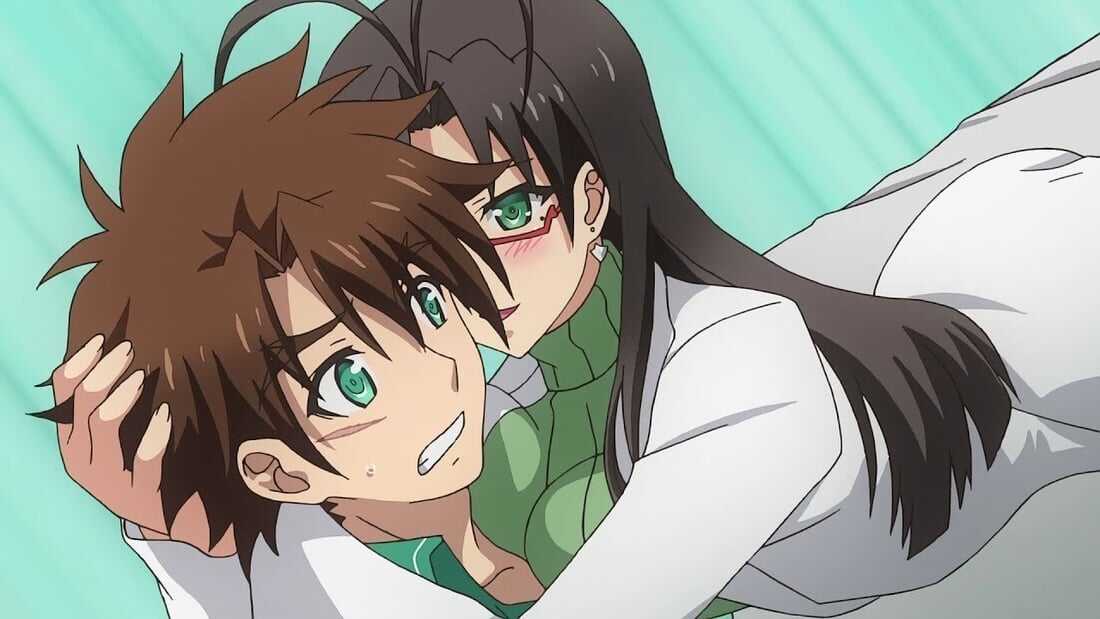 The Testament of Sister New Devil was released on 9 October 2015 and ended on 11 December 2015. It has 10 episodes that cover linear stories with a bit of twists and turns.
When the father of Basara Tojo, a high school student, decided to marry again then he asked him if he wanted sisters. He soon meets two adopted sisters named Maria and Mio who, later on, are revealed to be part of a demonic clan.
Mio, being the demonic princess, has tried to force a master servant to have a demon contract with her brother Basara. The story then goes with the opposite nature of Maria and Basara being the real master.
11. Omamori Himari (2010)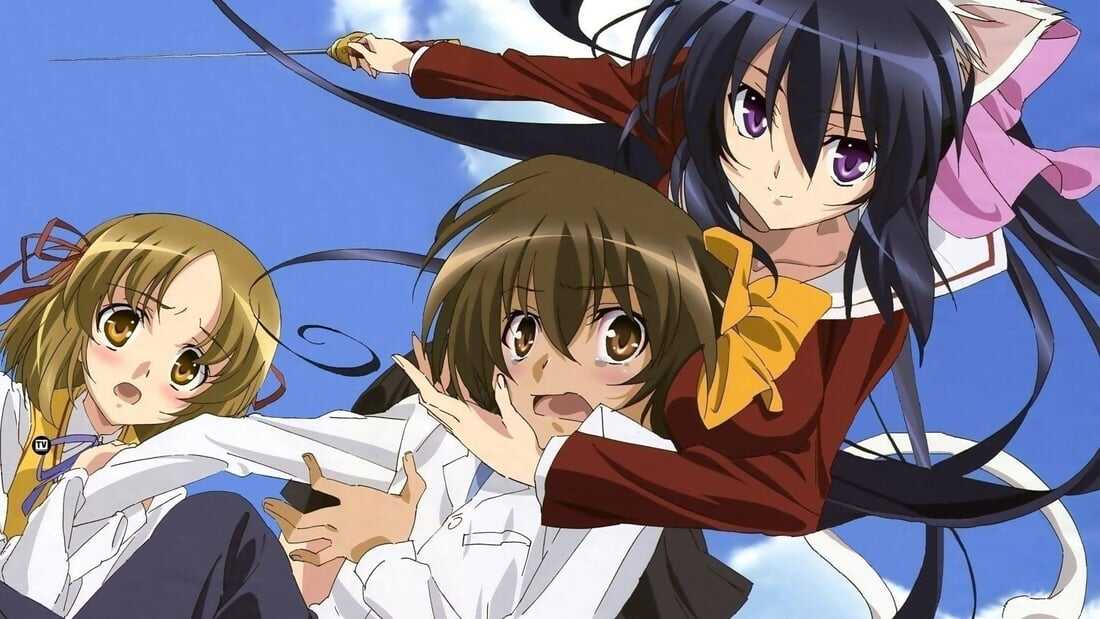 Just like High School DxD, this anime also covers the theme of demons and the supernatural in general with the character Yuto Amakawa. It was 7 years before the story started when the parents of Yuto died and left him all alone in the world.
The only one who was there with him was his childhood friend Rinko. The story turns when Yuto meets a spirit in the form of a cat girl whose name is Himari.
Himari revealed the ancestors of Yuto belonging to the 12 demon Hunter family. Since the world is yet not free of demons, Himari came to protect Yuto from all dangers.
But things became complicated as he was allergic to cats and somewhere became an obstacle.
10. Freezing (2011)
When Earth was getting attacked by extraterrestrial creatures called Nova then humanity almost became endangered. The only way to fight this thing was to go against them and find capabilities at the same level as Nova.
Nova is also known for their weapons that create the Freezing Zone which became a hindrance to humans. However, humanity also came up with a solution called the Knight Organization which is made of women named Pandora.
These women share some supernatural power and different physical activities that will go with implanted tissues of Nova, thus carrying a supreme power.
9. Campione! (2012)
Sharing the genre of romance, fantasy, ecchi, and comedy, like High School DxD, Campione! fits well in the list. It was released on 6 July 2012 under the theme of the harem.
The story is of Godou who decided to go to Italy and return the stone tablet of his grandfather to the real owner. But in between, he is attacked by a girl named Erica and gets involved in the battle of fallen gods and magicians.
Because of this, the real identity of the stone tablet comes in front, which was revealed to be an ancient grimoire with divine power. Carrying grimoire, Godou became the seventh champion (Italian = Campione, the title) and gained the power to kill gods.
8. Sekirei (2008)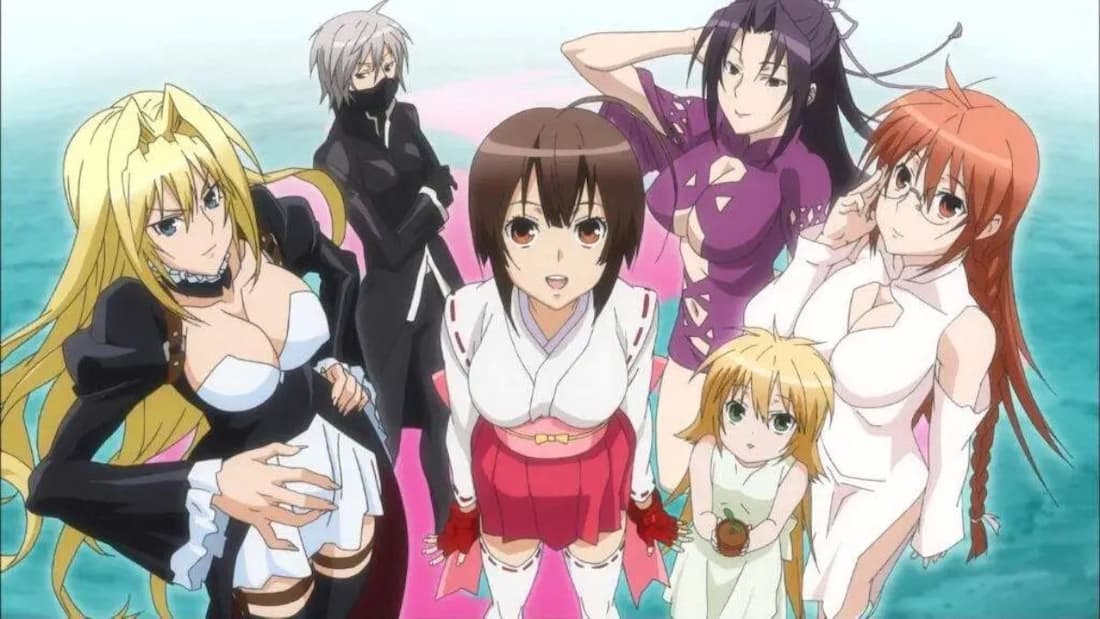 The story is set in 2020 and is related to the life of a University student named Minato. Despite being an intelligent boy, Minato can't help but always fail in entrance exams as he was not able to cope with all the pressures.
Due to the same reason, he was called a loser, even by friends and family members. However, things changed when Musubi falls for him. Minato soon realizes that she is not any normal girl but a Sekirei.
Thus, the story takes a romantic turn with the presence of supernatural and comedy as the main genre, like High School DxD.
7. So, I Can't Play H! (2012)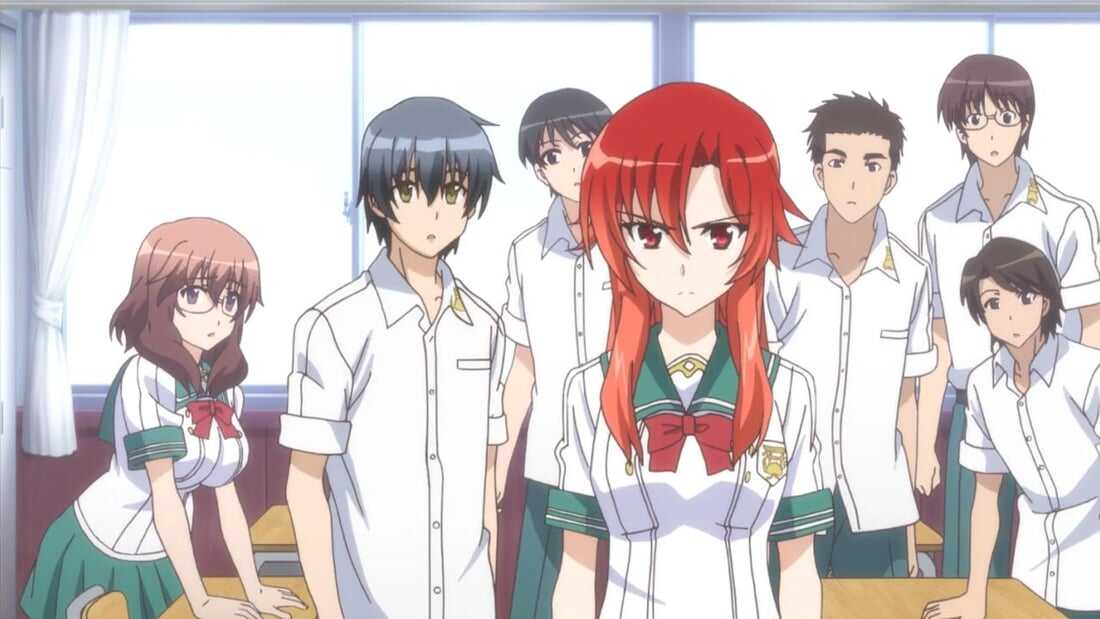 Released on 6 July 2012, the anime ended on 25 September 2012 with 12 episodes. It covers the story of a nice school student named Ryōsuke Kaga whose weakness is women.
Kaga once ran into a girl named Lisara who is not an ordinary human but an angel of death. She came to the human world to find a specific subject that had religious high energy for the survival of the Grimworld.
When both the characters meet then it is revealed that Kaga has only 3 months to live. However, things can be transformed if Kaga becomes the strong soul that Lisara needed and Lisara can help Kaga to save his life.
6. To LOVE Ru (2008)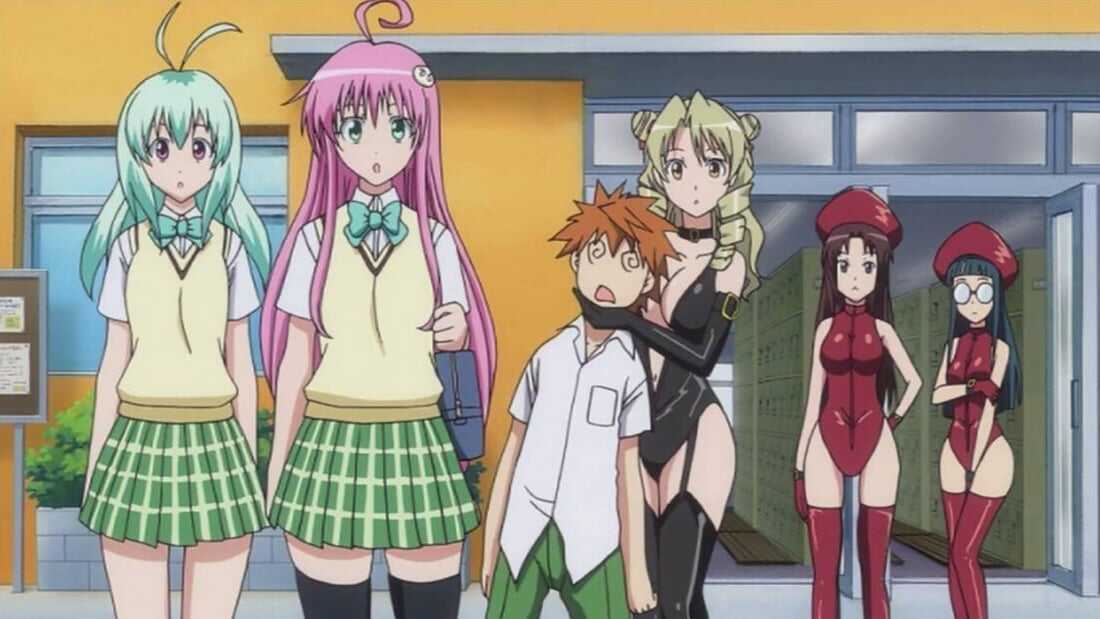 Coming with the theme of romance, the story covers the life of a 15-year-old student named Rito Yûki. Rito is in one-sided love with a girl named Haruna but never dared to confess it.
However, one day he did try but because of many interruptions, he failed. The story changes when Rito tries to keep himself at rest after a hard day and the young girl suddenly appears in front of him.
This girl is the first princess of Deviluke named Lala Satalin that will soon bring troubles in his life. Since it shares ecchi, romance, school, harem, and comedy with High School DxD, so that's why it was appropriate for viewers to go with this anime.
5. Rosario + Vampire (2011)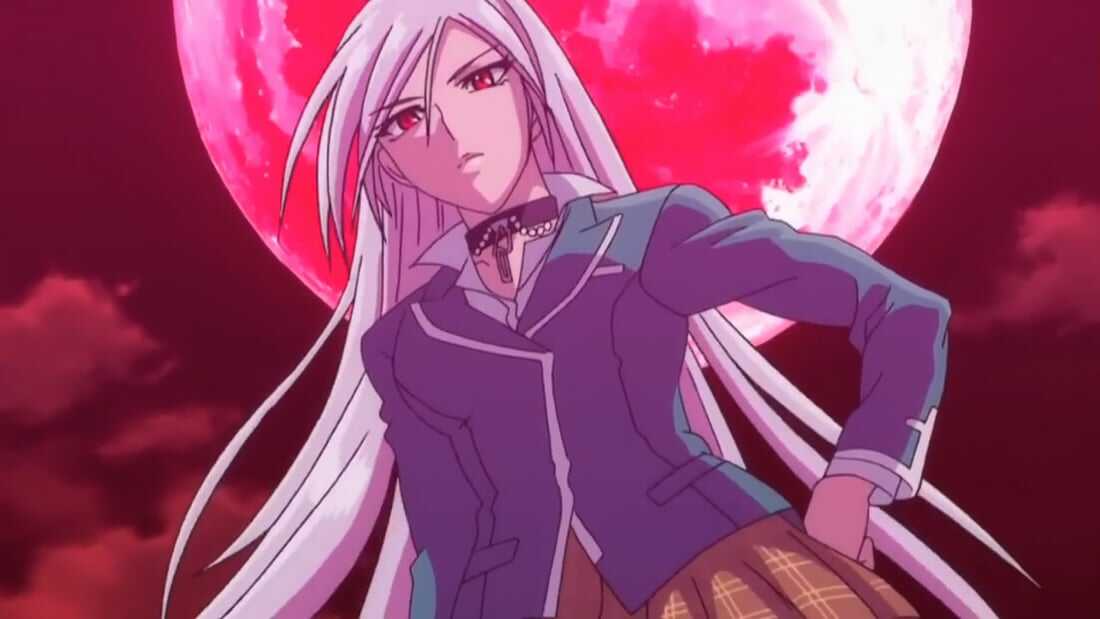 The story is of Tsukune Aono, a young boy who is remarkable for failing school entrance exams. To deal with everything, his father has found an advertisement for a High School of monsters, Tokai High School.
By getting enrolled in this school, Aono meets a young girl with a beautiful appearance named Moka. She has a different personality but at the same time a very powerful vampire.
Both characters come together to share a full-packed entertainment, featuring the supernatural and school as the main theme.
4. Highschool of the Dead (2010)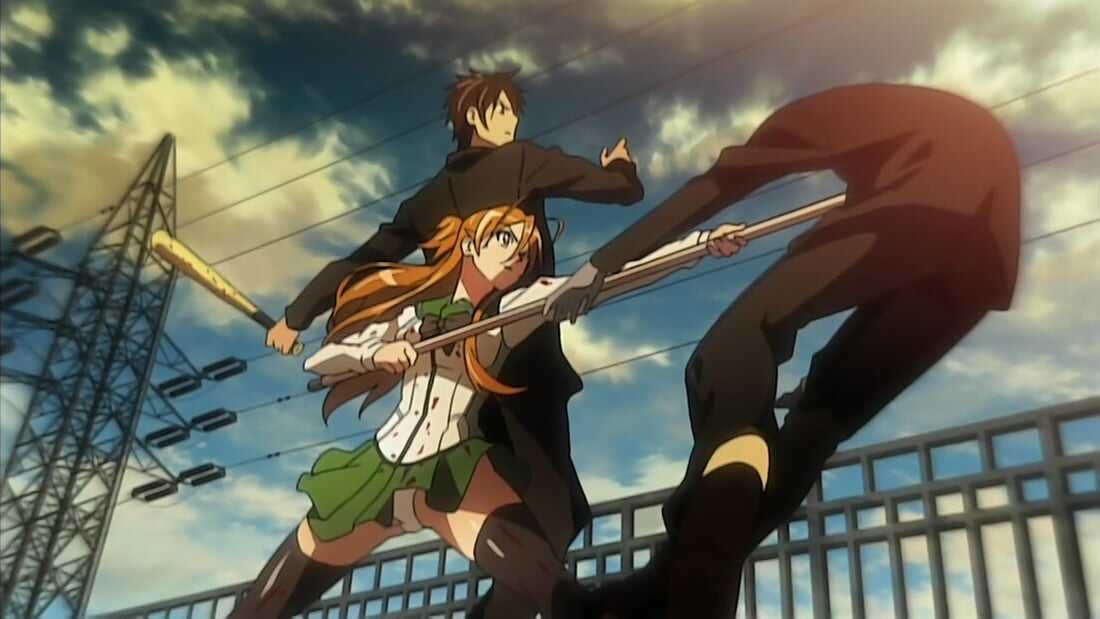 The story carries the theme of zombie transformation where the professor and some teachers change into a zombie. It started with an ordinary morning when the protagonist Komuro Takashi observes a strange happening at the gate of the school.
One of the teachers was bitten by a strange man and later on, himself became a zombie. Soon Komuro informed his other friends, Miyamoto and Igou, and tried to solve the problems but at the same time protect each other from the transformation.
It is one of the great anime that presents this theme as it carries great suspense and amazing development in the story and characters. The art and design were also appreciated by critics and fans.
3. Mayo Chiki! (2011)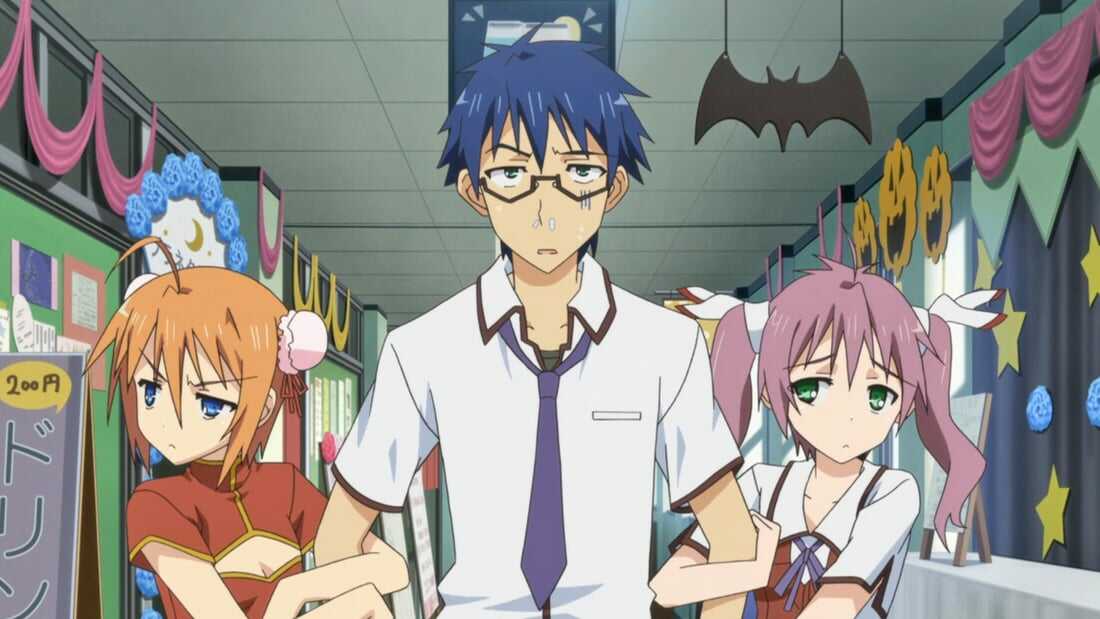 Mayo Chiki! is about school life released on 7 July 2011 and ended on 29th September 2011 with 13 episodes. The story goes with a normal student named Kinjiro and his phobia of girls.
The ecchi theme comes when Kinjiro went to the washroom and found pattern underwear from Subaru. Because of this incident, it was revealed that Subaru is not a male but a female.
Soon Subaru tries to assault Kinjiro and knocks him unconscious. The story further goes with many adventures that lead up to comedy.
2. Haganai: I Don't Have Many Friends (2011)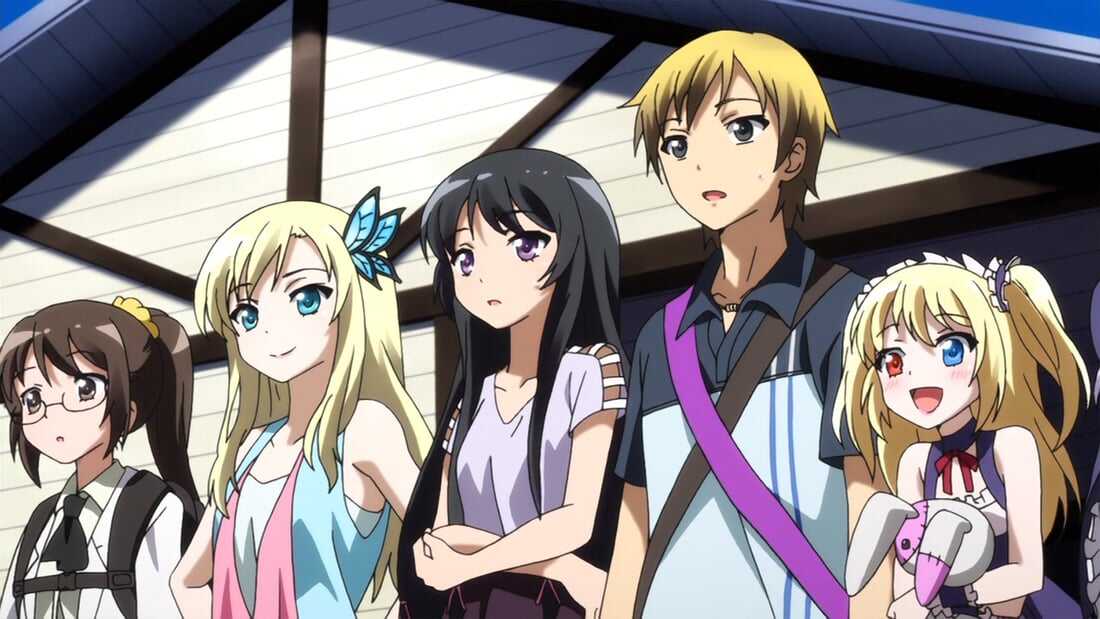 The story is of a transferred student named Kodaka who is the son of a European mother.
Because of his European existence, he shares blonde hair, making him away from other characters as they thought his hair was dyed hair, like a criminal. He soon meets a character like him with no friends named Yozora.
They both decided to come together and form a club called Your Neighbour's Club, made specifically for making new friends.
1. Date A Live (2013)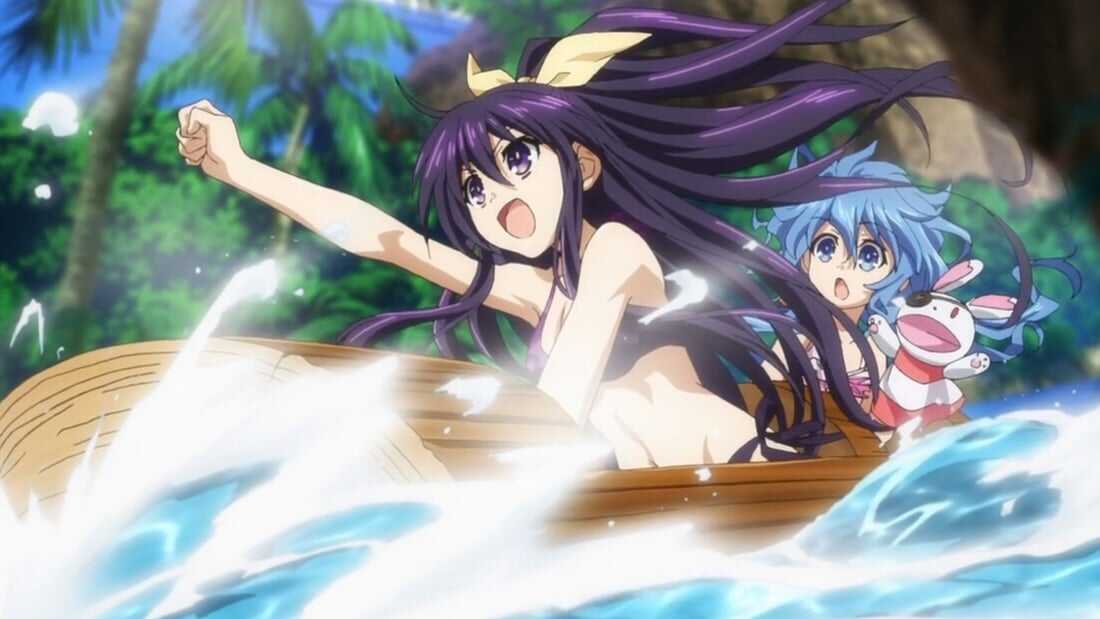 The one that gains the first position is Date A Live, released on 6 April 2013. The only reason behind this animated fit in the list is because of the strange theme and happenings present in the story that shares similarity with High School DxD.
It can be seen through romance, comedy, and harem ways in story and characters. The story deals with 30 years ago when the earth was devastated by a massive earthquake that killed almost 150 million people.
Shidou Itsuka, a student, lives with his sister named Kotori. When he got to know about the strange happenings then Itsuka went to save his sister but suddenly met a spirit whose appearance triggered a quake.
Soon he is tangled between the spirit and the anti-spirit team and reaches a different world. Now, the only solution he has is to fall in love which will change his fate.