»
Top 25 Most Popular Angel Anime Of All Time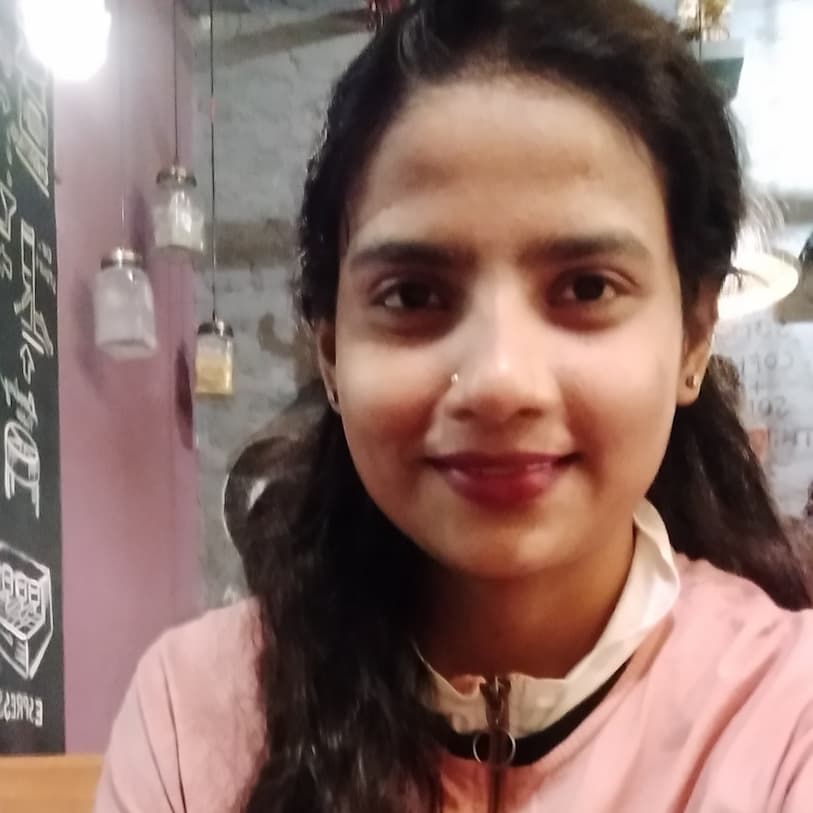 Kumari-Updated June 7, 2023
---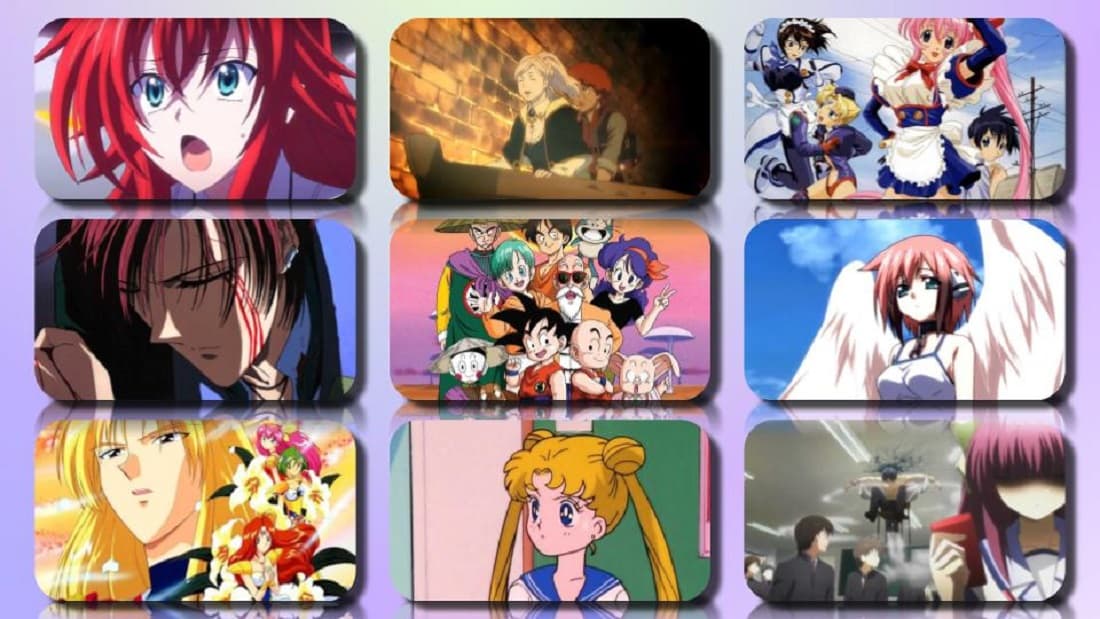 Angels are considered spiritual beings who are messengers of God in human forms with wings and robes. They are considered a person of exemplary virtue or conduct with many spiritual powers and abilities.
But coming to anime then this definition of angels goes quite upside down as they get diversity in actions, personality, deeds, and designs.
With devilish nature to the dark appearance and then some with light vibes, anime represented these in bulk and perfect balance.
So without further ado, here are the best of all anime that have the themes of angels in a consummate way with their characters and plot.
25. The World God Only Knows (2010)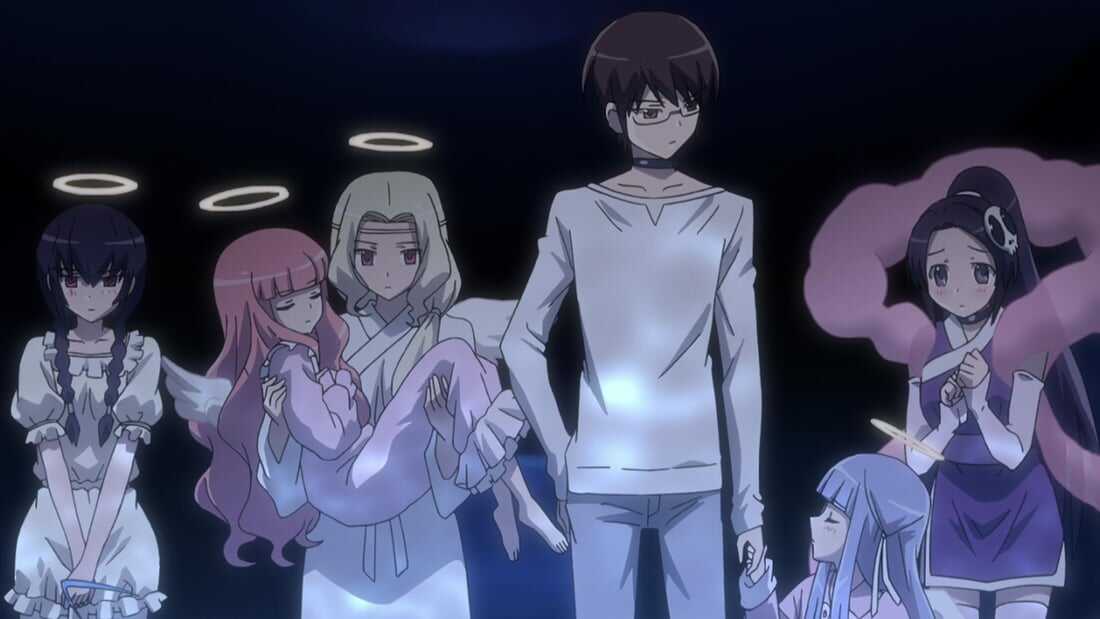 Directed by Shigehito Takayanagi, the anime has comedy, harem, and supernatural themes that blend well with romance. The story is of Keima Katsuragi who indulged himself in a 2D world for getting digital girlfriends.
The story takes a twist and turns when he answers an unknown email that bound him under a contract of helping a demon from hell named Elsie.
He is now bound to help him to get the souls from the underworld. To complete this mission of getting the souls, which he hates the most, Keima has to meet these ladies to fill the space in the heart which was taken by the souls.
If he was not able to complete the task then a collar around his neck would be causing death to him by an explosion.
24. Colorful (2010)
Based on a novel named Colorful by Eto Mori, the anime was released on 21 August 2010 under the direction of Keiichi Hara.
It is a fantasy drama that has the theme of rebirth, inhabiting, life hardships, and most importantly, the angels.
The story is about the ordinary struggles of humans and the way they handle situations that take too long to solve.
It is about a soul that gets into the body of a victim name Makoto, a 14-year-old kid who committed suicide.
He saw the world as black and white but forgot that it has different shades of different colors. The soul is there to get into the existence of Makoto and solves two mysteries: (1) What led Makoto to commit suicide? (2) What were the sins he committed in his previous life?
As the story goes on the answers reveal, however, the time of soul in the body of Makoto started running out.
23. Maria The Virgin Witch (2015)
Gorō Taniguchi's directorial Maria the Virgin Witch is a full-pack comedy and historical fantasy that goes well with the theme of Angels.
It covers the story of the Hundred Years' War in France where Maria is considered to be one of the most powerful witches.
In between the anarchy and destruction, Maria came forward and manipulated many enemies with her powers to maintain peace and help the people in need.
Because of this deed, Maria received much appreciation from the villages and the church; however, she was teased because of being a virgin.
With a little bit of focus on the life of Maria, Archangel Michael arrives in the story and rejects her interference in human affairs.
As the story goes on, it is revealed that if Maria will lose her virginity then all her magical powers will banish away, thus sending Ezekiel to make a judgment.
22. Saint Beast: Seijuu Kourin-hen (2003)
Saint Beast: Seijuu Kourin-hen is a fantasy anime series that aired in 2005. The story is set in a heavenly realm known as the Saint Beast world, where divine beings known as Holy Beasts reside.
However, a great disturbance occurs when the Seal of the Underworld is broken, causing chaos and threatening the balance between good and evil. The series follows the adventures of a group of young Saint Beasts as they strive to restore peace and harmony to their world.
With themes of friendship, loyalty, and overcoming adversity, "Saint Beast: Seijuu Kourin-hen" combines action, drama, and supernatural elements. The series showcases the unique powers and personalities of the characters, highlighting their growth and development throughout their quest.
With its visually appealing animation and intriguing storyline, the anime offers an engaging experience for fans of fantasy and adventure genres.
21. Midnight Occult Civil Servants (2019)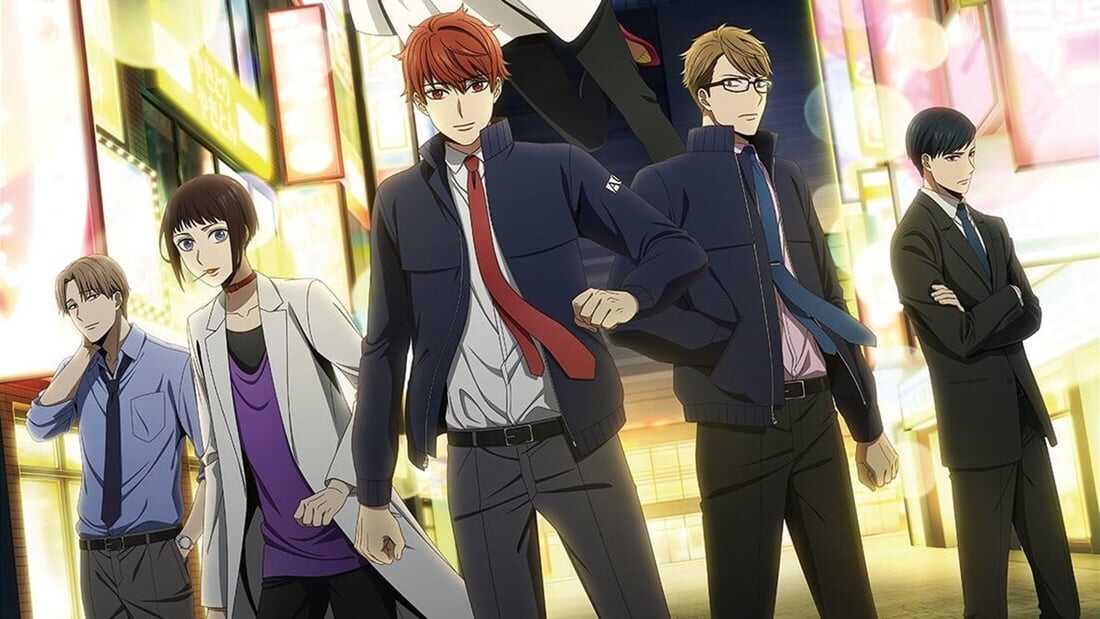 With the typical theme of angel anime, the story has the genre of mystery, fantasy, and supernatural with an insight into the urban city.
It is one of the best angel-themed anime that is about a rookie employee named Arata Miyako who was assigned to the Nighttime Regional Relations Department squad.
He was transferred to one of the biggest branches in Tokyo to investigate some supernatural or paranormal activities.
Miyako has a very unique ability called Ears of Sand that helps him understand some of the nonhuman speeches, thus having communication with them. These nonhuman species are called Anothers.
20. Pita Ten (2002)
Releasing on 7 April 2022 under the production of Broccoli, the anime has themes like fantasy, romance, and comedy.
Pita Ten tells the story of Kotaro and denies all the definitions of angels being good by introducing devilish angels like Shia and Misha.
Kotaro is an average boy who is always worried about his education but at the same time enjoys his life with friends.
Out of nowhere, he met with a cheerful character named Misha who appeared at his door to be his friend.
Misha is an angel with not-so-good qualities that came into his life like a hurricane. Apart from these two, other characters like Koboshi and Takashi with a devil angel named Shia go through some adventures and troubles in the anime.
19. Kobato (2009)
With the story of Kobato, the title character, the anime was released on 6 October 2009 with an English network called Anime Network.
It is directed by Mitsuyuki Masuhara and written by Yokote and Ohkawa. The protagonist named Kobato is a cute sweet girl who has a contract of going into places to fill the mysterious bottle with healed hearts of people but has a restriction of finishing it soon.
The story goes on with her attempt to fulfil the mission, getting the company of spirit in the form of a dog named Ioryogi.
The reason behind Ioryogi helping Kobato is because of a punishment that was given to him from the spiritual world.
Ioryogi is there to guide the protagonist so that he can come back to his true form along with his friends.
18. Angel Tales (2001)
Under the pen of Mari Okada and the direction of Kazuhiro Ochi, Angel Tales was released on 4 October 2001 followed by the second season on 6 March 2003.
This anime fits well under the theme of angels because of angelic characters like Mika (a rabbit angel), Yuki (a snake angel), Ayumi (a turtle angel), Kurumi (a hamster angel), and many more.
It is about Gorō Mutsumi, a man of no luck, whose life changes when he meets a fortune teller who informs him about his future and does a unique kind of spell on his cell phone that gives him allowance for his guardian angels to appear in reality.
These Guardian Angels came from a different world with reincarnation in animals who once were taken care of by Gorō.
Now, these Angels or animals want to show their gratitude in different forms by protecting him.
17. A Centaur's Life (2017)
An anime with the theme of a slice of life and supernatural comedies is what A Centaur's Life is.
It came under the writer Touko Machida on 9 July 2017 among audiences with diversity in characters. The story takes place in a world that is different from what we are living in today because of evolution.
It has resulted in many mythological creatures like demons, centaurs, satyrs, mermaids, and many more that are taking the space of humans in society.
The protagonist of A Centaur's Life is Himeno Kimihara, a centaur. The story deals with daily life among her family and friends.
Apart from her, other characters like Gokuraku, Manami, Naraku, and Akechi go in the story around the lead.
16. D.N. Angel (2003)
An action-packed adventure anime called D. N. Angel is about the adventures of Daisuke Niwa, a teenage boy. His life was going very well until the time of his 14th birthday when a mysterious event changed his life upside down.
Developing feelings towards the girl of his dream, he tries to confess but fails. Whenever he thinks of this girl, he somehow turns into a thief named Dark Mousy.
He kept his identity hidden from others to shun the chances of getting caught by the police. The only thing that makes him come back to normal life is to get back the love from the girl.
Apart from the love angle, the angelic theme is also fascinating with characters like Sue Mitama, Chidori Hyappo, Manami, and many more.
15. Neon Genesis Evangelion (1995)
One of the most famous among audiences in terms of psychological drama with supernatural elements and apocalyptic is Neon Genesis Evangelion.
The anime was released on 4 October 1995 under Hideaki Anno as the main director. It is about a teenage boy named Shinji Ikari who was recruited by his father, named Gendo, to an organization.
It is a shadowy organization named Nerv. The only mission of joining this organization is to be a pilot of a machine named Evangelion.
Evangelion, a Bio-machine, is going to help Shinji to fight against angels. Apart from angelic themes, the series is known for its characterization, plot, story, designs, production, and distribution.
14. Panty and Stocking with Garterbelt (2010)
Panty & Stocking with Garterbelt is an action comedy that was released in October 2010. The story is about Anarchy sisters named Panty and Stocking.
These two are the angels who were thrown out of heaven for their bad behaviour. They shifted to Daten City which is almost like purgatory, between Heaven and Hell.
The sisters have taken refuge under the Garterbelt. They were given some tasks by using their ability to change lingerie into weapons.
These weapons would be used by them to destroy Ghosts and evil spirits. By completing this mission, Sisters would be getting Heaven Coins that would be helping them to buy a home of their own in heaven.
13. Gabriel Dropout (2017)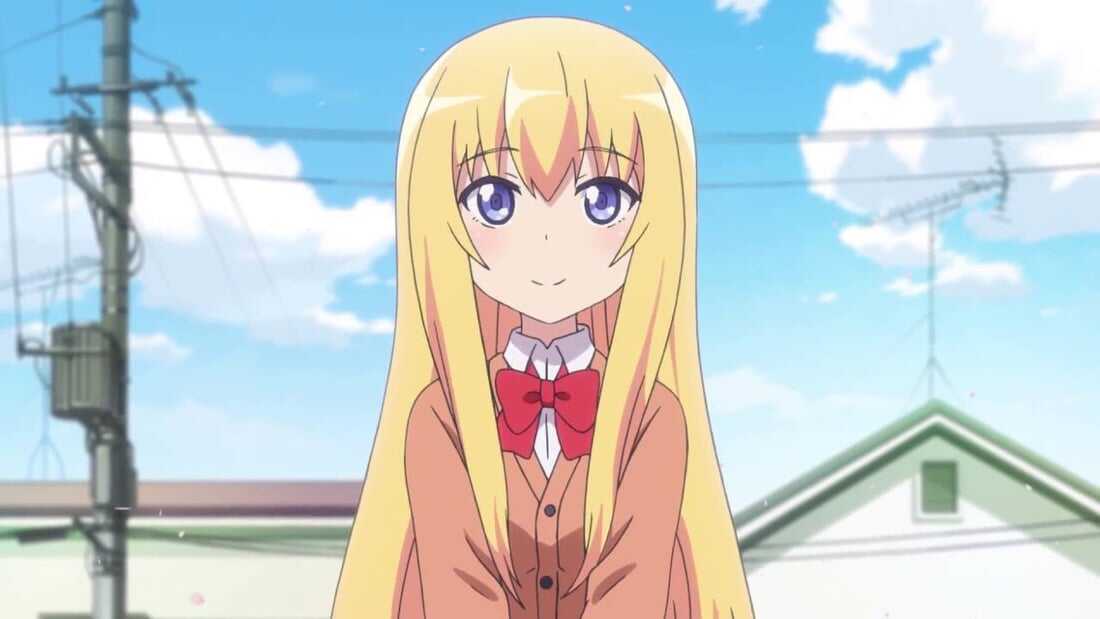 Released with 12 episodes on 9th January 2017, the series got directed by Masahiko Ohta and written by Takashi Aoshima.
One can access anime through an English network called Animax Asia. The story is about angels who are about to pass a school in heaven but they were sent down to Earth to learn things about humans.
To learn, they have to guide humans on the correct path, resulting in them becoming a true angel. The protagonist of the series is Gabriel White, one of the top angels.
When she arrived on Earth, an addiction followed her related to video games, resulting in her turning into a complete slacker.
The story goes on with another character named Vignette April, Satanichia McDowell, Raphiel Ainsworth, and many more who are also on Earth to do the same as Gabriel.
12. Bludgeoning Angel Dokuro-chan (2005)
A dark comedy called Bludgeoning Angel Dokuro-chan is based on a light novel written by Masaki Okayu. The story is of a boy named Sakura Kusakabe and an angel called Dokuro.
Like most of the other angels, Dokuro also uses her magical power to turn humans into animals. She is more like a sadistic person who loves to see people in trouble and torture them.
Due to her sadistic nature, she always carries a spiked metal bat to beat people to death. However, the same bat was used by her to revive these dead people into life.
The protagonist Sakura is one of these people who is getting killed and come back to life again and again by Dokuro.
Apart from Dokura, many other angels are planning to kill him but without any intention to revive him.
11. Haibane Renmei (2002)
Also known as The Haibanes of Old Home, the anime was released through the English network Animax Asia in 2002 under the direction of Tomokazu Tokoro.
The series is based upon a Manga series written by Yoshitoshi ABe who has also written the script for the series.
The story is of an unnamed girl who falls from the sky and lands in an unknown mysterious place where nobody is aware of her existence.
This mysterious land is the accommodation of angels named Ash Wings who live in harmony with other people of the town.
The unnamed girl has got a name called Rakka and grew up with a pair of wings with her hallo, thus becoming an Ash Wing.
The story continues when Rakka realizes that the place is not as easy as she thought.
10. Daughters of Mnemosyne (2008)
Genres like action, science fiction, and supernatural blend well with the angelic perception in Daughters of Mnemosyne. Getting introduced in the animated world on 3 February 2008, the series got directed by Shigeru Ueda and was written by Hiroshi Ōnogi.
The story revolves around the central character named Rin Asogi who runs a private investigation agency. Her job has different ranges from hunting rare stamps to finding lost pets.
In many cases, she tries to live a normal life however, some strange cases come in her life related to a dark past and her inability to die.
Apart from science fiction, this anime has a proper balance of fantasy and horror with some mysterious action.
9. Shingeki no Bahamut: Genesis (2014)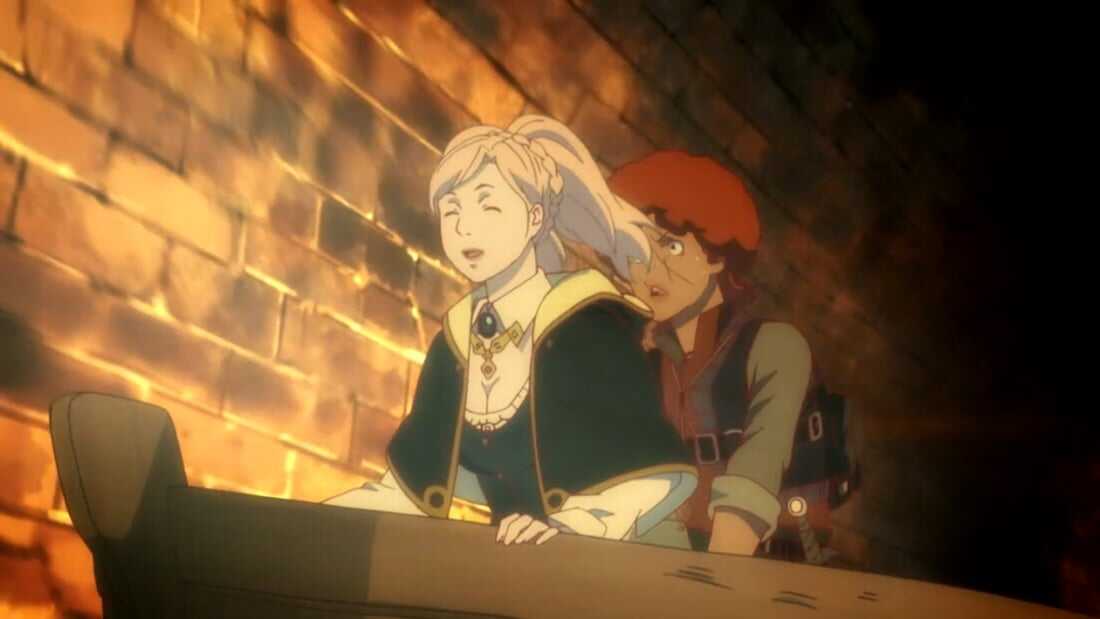 With a score of 7.63 in myanimelist, the anime is remarkable for its story and themes like adventure, fantasy, mythology, and action.
The story takes place a thousand years ago when an ancient Dragon named Bahamut brought destruction to the land of Mistarcia.
Mistarcia is a place where Demons and Gods live together for mankind. These Gods and Demons tried to prevent the destruction of the world but it became very hard for them to seal Bahamut, resulting in the split of keys between them to imprison the Dragon.
The story then comes in the present time where Favaro whose normal life turns into hell when he meets a mysterious woman who has the key to the destruction of the world.
8. Ceres, Celestial Legend (2000)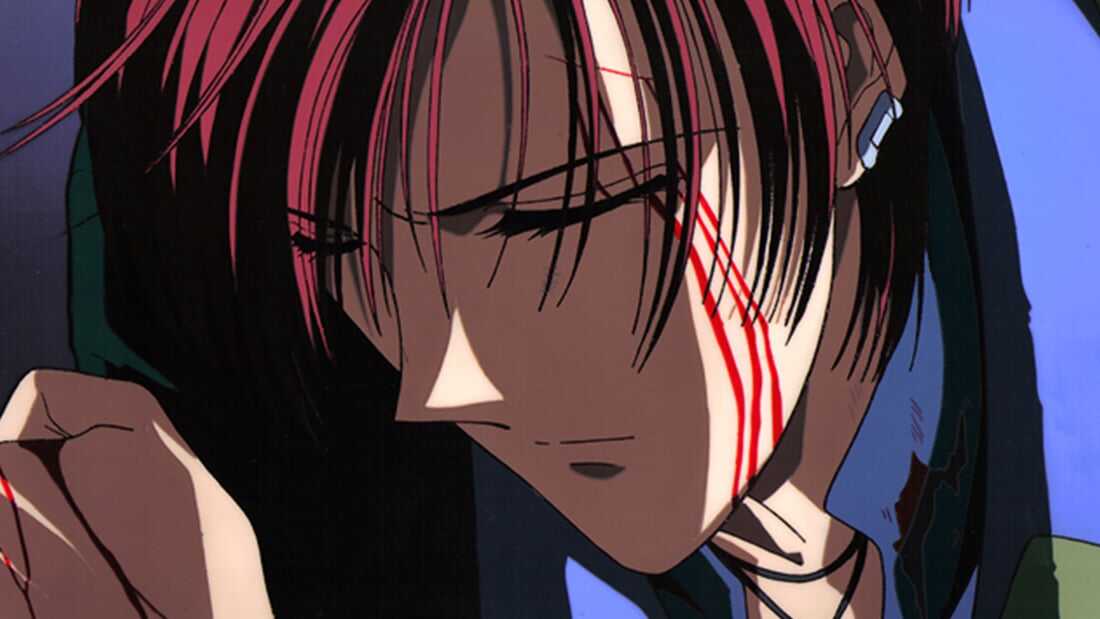 Just like its name suggests, the things in the anime would be related to the celestial or supernatural. It is also known as The Mystery of Cores, and was directed by Hajime Kamegaki and written by the pen of Yukiyoshi Ōhashi.
The series focuses on the character Aya. It was on her 16th birthday when she got to know about her being the reincarnation of an ancient powerful celestial angel named Ceres.
Her brother named Aki is also a reincarnation of Mikagi, the husband of Ceres. So to save her brother, Aya is now responsible to find the long celestial robe of Angel; but at the same time, she needs to avoid getting captured by family members who have used the celestial abilities for their benefit.
7. Heaven's Lost Property (2009)
Also known as the Lost Property of the Sky, the anime is based on a manga of the same name written as well as illustrated by Suu Minazuki.
The story is of Tomoki Sakurai, a perverted teenage boy who wants to have peace in his life. One of the best things about the series that make it an angelic anime is his dream of meeting an Angel.
One day he saw something falling from the sky, later appearing to be a female winged human named Ikaros coming from an unknown world Synapse.
She declared herself as the servant of Tomoki. From then onwards, a lot more angel-like creatures arrived on earth and Tomoki soon lost his peace.
However, he found pleasure in things that were brought by Angels to fight the forces upon Earth.
6. Steel Angel Kurumi (1999)
An action-packed comedy animated series called Steel Angel Kurumi was released on 5 October 1999 with 24 episodes, later followed by the second season on 12 April 2001.
The story is of a young boy whose name is Nakahito Kagura. One day he was forced by his classmates to enter a house that appeared to be of a mad scientist.
When he entered the house, he met with a lifelike doll but at the same time, an attack happened on the house by the Japanese Army.
During the attack, the lifelike doll fell over Kagura and a kiss happened, accidentally. Due to the kiss, the doll turns into a steel angel, named Kurumi, who was chased by the military for an unknown reason.
5. Genesis of Aquarion (2005)
Genesis of Aquarion is an epic mecha anime series that debuted in 2005. Set in a post-apocalyptic world, humanity faces the threat of the Shadow Angels, otherworldly beings seeking to destroy the remnants of civilization.
The story revolves around a group of young pilots who possess the ability to pilot the legendary mecha called Aquarion. As they join forces and uncover their own destinies, they must master the power of love and unity to unleash the full potential of Aquarion and protect humanity.
With a mix of intense mecha battles, intricate mythology, and themes of love and destiny, "Genesis of Aquarion" delivers a captivating and visually stunning anime experience for fans of the genre.
4. Sailor Moon (1992)
Sailor Moon is an anime filled with the theme of magical girls, especially with the character Usagi. Usagi is known in the series for invoking the angelic motive when she transforms into an angel.
Her costume with wings proves to be more of an obstacle rather than a celestial one. The story is of Usagi, the protagonist who is a middle school student.
She has the power to become a pretty soldier, later on, is joined by other Sailor Soldiers to save the earth that is getting attacked by many villains.
The series also deals with the personal development of Usagi, whether it is related to her being an emotional schoolgirl or a young responsible adult.
3. Dragon Ball (1986)
Dragon Ball as an anime is known for its fantasy, adventure, and martial arts themes, however, one forgets about one of its best angles and that is the angel qualities.
The angelic theme comes in the series with the character called Beerus who served in the series as the God of Destruction.
Apart from his angelic nature and appearance, Beerus is also a martial arts teacher who has a calm and polite nature with an obsession with food.
He saved the Earth from the evilness of Frieza with the help of his ability to reverse time. However, the story is of the protagonist named Goku, a normal teenage boy, and his adventure to get Dragon Balls.
2. Angel Beats! (2010)
Just like its name, Angel Beats has a lot of angelic features that blend well with fantasy. From the leading characters like Kanade Tachibana to the supporting ones, the whole series deals with the angelic theme.
The story is happening in an environment of High School in the Afterlife. It is a kind of limbo for those people who have experienced some kind of trauma or hard times in their life.
So to overcome these things they must be reincarnated. The story is of a boy named Yuzuru Otonashi who has amnesia and somehow gets into the afterlife in high school.
He wakes up in the afterlife with no recollection or rememberings of his past and is approached by a girl named Yuri Nakamura.
1. High School DxD (2012)
One of the best in angelic drama is High School DxD which has the theme of comedy and the supernatural.
It is based on a novel series written by Ichiei Ishibumi with its original run from September 2008 to March 2018.
The story is of Issei Hyodo who is a high school student at an academy called Kuoh Academy. He has the desire to become a harem king but is killed by his first date which was a Fallen Angel.
After his death, Issei got revived as a devil by a devil princess named Rias Gremory. He served her and his family as a servant in return for his life, however, later on, forms a deep relationship with her that appears to be dangerous.
Due to this relationship, he has affected many fallen angels and devils, including him.