»
Top 37 Amber Heard Movies Ranked [2023]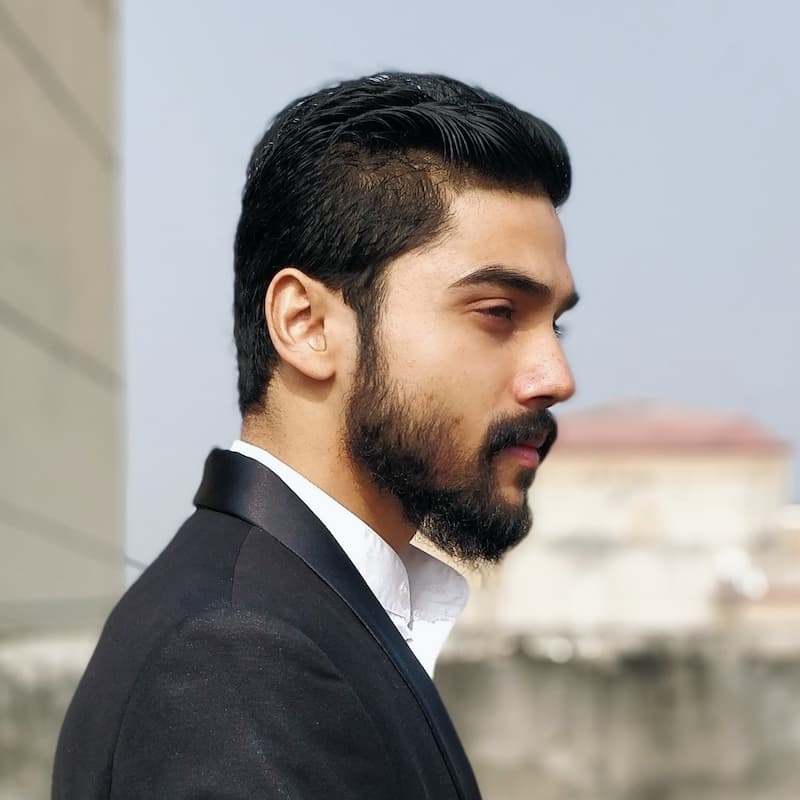 Shivam-Updated Jan 7, 2023
---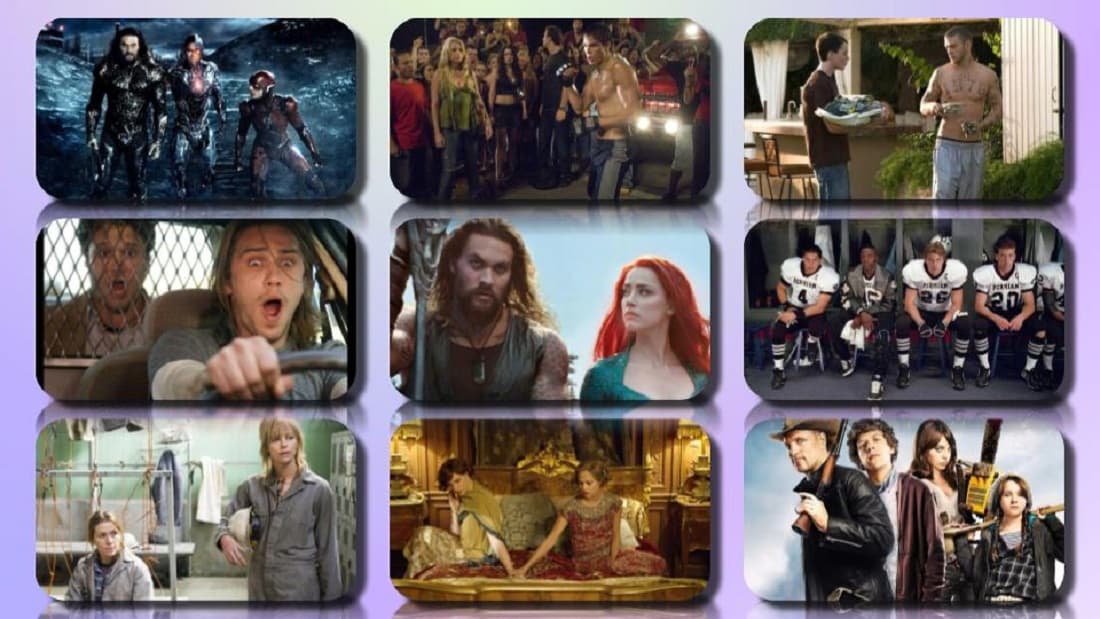 We are all conscious of the fact that Amber Heard has been in the news too often of late. It may not have been for the right reasons, but one needs to set their biases aside and keep a logical stance while discussing her acting career.
So, irrespective of where you stand on the Johnny Depp-Amber Heard debate, it is obvious that the actress has managed to carve a niche for herself in the highly competitive movie-production business.
While she made her presence felt by featuring in motion pictures such as Friday Night Lights, North Country, and Alpha Dog at the beginning of her career, she continued her rise as a mainstream performer after partaking in a tent-pole project like Aquaman.
Even though Heard has been embroiled in controversies in the recent past, we do hope that she comes out of it stronger and adds a ton of great movies and television shows to bolster her portfolio in the near future.
Anyhow, keeping all the hostility and prejudices out of this space, let's take a look at how Amber Heard's filmography has shaped up to be ever since she debuted in the early 2000s.
1. Zack Snyder's Justice League (2021)
Helmed proficiently by Zack Snyder, the film tracks Bruce Wayne and Diana Prince's efforts to bring the metahumans of Earth together after the passing of Clark Kent.
At the same time, Darkseid can be seen sending Steppenwolf to Earth with a massive army to subjugate humans and possibly rule over them.
Those who have seen Snyder's version share the opinion that it is as big, bombastic, and dark as cinematically possible.
While Heard doesn't have much to do in this project, the makers ensured that her character was not pushed out of the screenplay entirely. The "Snyder Cut" managed to impress most critics and turned out to be better than its 2017 theatrical version.
2. Zombieland (2009)
Even though Amber Heard doesn't have a meaty role to play in this zombie comedy, the reason we are including it on our list is that it at least allowed the actor to try something different.
Now considered to be a cult comedy film, Zombieland follows the entertaining journey of a college student named Columbus, who joins forces with three peculiar strangers to survive the destruction caused by an unexpected zombie apocalypse.
Heard was heard confessing later in her interviews that wearing the zombie prosthetics was quite a commitment physically and that it required a fair bit of work.
Directed by Ruben Fleischer in his theatrical debut, the movie was acknowledged for being true to the genre of horror comedy and, therefore, turned out to be a resounding box office success.
3. The Danish Girl (2015)
This critically acclaimed drama has been helmed by Tom Hooper. It's been headlined by talented performers such as Eddie Redmayne and Alicia Vikander.
The story follows an artist named Gerda Wegener, who requests her husband Einar to pose as a female model for one of her paintings.
However, things take a rather unanticipated turn when the aforementioned act triggers Einar to reignite his suppressed identification. Loosely inspired by the lives of Danish painters Lili Elbe and Gerda Wegener, The Danish Girl was lauded for its terrific performances.
Amber Heard can be seen playing the artist Ulla Paulson in this one. She is a friend to both Einar and his wife Gerda.
4. North Country (2005)
Helmed by Niki Caro, this drama film traces the tough journey of a lady named Josey Aimes; someone who flees from her husband after enduring a long period of verbal and physical torture.
In order to support her two beloved children, Sammy and Karen, she starts working at a mine. However, her father is not too pleased with her new job.
Based on the book Class Action: The Story of Lois Jenson and the Landmark Case That Changed Sexual Harassment Law by Clara Bingham and Laura Leedy Gansler, this hard-hitting motion picture aims to be a vehicle about justice and truth.
The compelling story, which thrives on its leading performances, shows Amber Heard playing the young Josey.
5. Friday Night Lights (2004)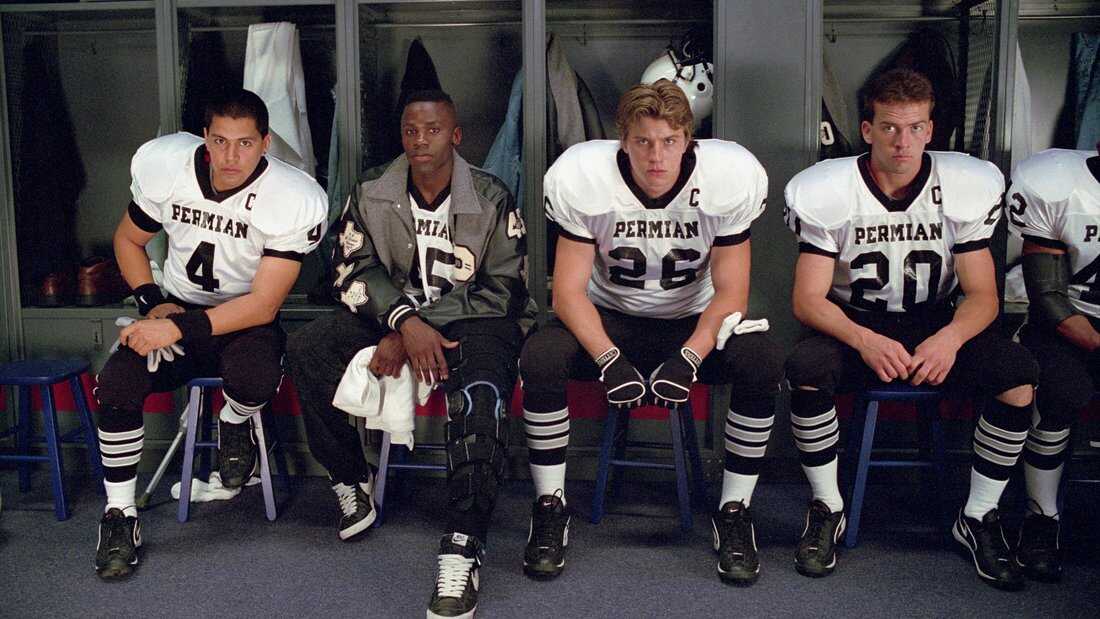 Co-written and directed by Peter Berg, this sports drama traces the back-breaking journey of Gary Gaines; someone who gives his best as the coach of the Permian High School Panthers football team.
The story showcases the many obstacles that Gaines faces as he leads the team towards victory. The critics were kind to the performances of Billy Bob Thornton, Derek Luke, and Lucas Black in this well-received title.
Friday Night Lights, which won the Best Sports Movie ESPY Award, marked the silver screen debut of the gorgeous Amber Heard.
6. Aquaman (2018)
Amber Heard stars as the Atlantean warrior, Princess Mera, who goes on to accompany the half-human and half-Atlantean Arthur Curry in his quest to retrieve the legendary Trident of Atlan and, ultimately, save the water world.
This commercially successful feature film thrives on Jason Momoa's character that is born with the otherworldly ability to communicate with marine creatures.
While most of the motion pictures of the DC Extended Universe carry a shady tone, Aquaman takes pride in its brightness and colors.
Amber Heard holds her own in this James Wan-helmed project that was appreciated for its mammoth production design, tone, action sequences, visual effects, and performances.
7. Pineapple Express (2008)
Director David Gordon Green's Pineapple Express tracks the amusing journey of Dale, a pot-smoking process server, and his drug dealer, Saul, who are forced to go on the run.
This is because the duo becomes prime witnesses to a murder carried out by a corrupt police officer and a drug lord.
The stoner comedy, which has managed to amass a cult following over the years, stars a cast headlined by actors such as Seth Rogen and James Franco.
Amber Heard can be seen playing Dale's girlfriend in this entertainer even though it's not exactly clear what the two see in each other.
8. Alpha Dog (2006)
This black comedy/crime drama mainstream feature has been written and helmed by Nick Cassavetes and is inspired by the real-world story of the kidnapping and murder of Nicholas Markowitz in 2000.
The plot follows Johnny and his pals who end up abducting Jake's 15-year-old brother Zach. Soon after that, they ask his buddy Frankie to be Zach's minder.
We see that they end up forming a brotherly bond as Zach begins to party with his captors. However, it does not take a lot of time for things to finally spin out of control.
Alpha Dog, which was first screened at the Sundance Film Festival, opened to mostly favorable reviews and was a moderate success at the ticket windows.
9. Never Back Down (2008)
This martial arts film has been directed by Jeff Wadlow and stars Sean Faris, Cam Gigandet, Amber Heard, and Djimon Hounsou in prominent roles.
The story traces the journey of a guy named Jake, who, after starting at a new school, gets embroiled in a battle of wits and physical strength with a mixed martial artist.
However, following his loss, he goes on to seek the help of a competent instructor. Soon after, he can be seen competing in an event.
Heard, who plays Jake's love interest in the film, can be seen inspiring him to do better for himself; all while taking a stand for herself when needed.
10. The Joneses (2009)
Written and helmed for the screen by Derrick Borte in his directorial debut, The Joneses features a cast headlined by actors such as Demi Moore, David Duchovny, Amber Heard, and Ben Hollingsworth.
The motion picture, which had its premiere at the Toronto International Film Festival in 2009, tells the story of Kate, Steve, and their children, who move to an upper-class neighborhood and soon become the center of attention for their dapper lifestyle.
However, just like every family, The Joneses have their own truths and secrets; things that their neighbors have no clue about.
The Joneses serves as a satire of consumer culture and manages to make an impression courtesy of Demi Moore and David Duchovny's performances.
11. 3 Days to Kill (2014)
This McG directorial venture stars Kevin Costner, Amber Heard, Hailee Steinfeld, Connie Nielsen, Richard Sammel, and Eriq Ebouaney in significant roles.
The story follows a spy named Ethan Renner, who decides to call it a day after having been diagnosed with a terminal illness.
However, in order to take better care of his teenage daughter, he must finish one final mission of catching a dreaded terrorist before he gets to hang his boots for good.
The action thriller opened to mixed reviews. While the film pundits found its action sequences to be watchable, they didn't really have favorable things to say about its rather underwhelming sub-plot of family.
12. The Rum Diary (2011)
Ex-lovers Johnny Depp and Amber Heard can be seen playing the lead in Bruce Robinson's The Rum Diary; a comedy-drama film that is based on Hunter S. Thompson's novel of the same name.
The screenplay traces the journey of an American journalist named Paul Kemp, who decides to take up a new job at a local newspaper firm in Puerto Rico and finds himself getting excessively attracted to the fiancée of a crooked entrepreneur.
Needless to say, Kemp gets into deep trouble and tries to find a way out of the rather precarious situation.
Also featuring Aaron Eckhart, Michael Rispoli, Richard Jenkins, and Giovanni Ribisi in crucial roles, The Rum Diary turned out to be a box office bomb upon its theatrical release.
13. Justice League (2017)
This big-budget box office spectacle was helmed for the screen by the ambitious Zack Snyder. The story showcases how Steppenwolf and his Parademons return after eons to dominate Earth.
However, little do they know that Batman has requested Wonder Woman to recruit Flash, Cyborg, and Aquaman to fight the formidable new antagonists.
Justice League, which stars a ton of well-known actors, shows Amber Heard as Mera, the queen of Atlantis. While the film was acknowledged for its action sequences, it received a fair amount of criticism for its paper-thin plot and an underdeveloped villain.
14. Her Smell (2018)
Written, co-produced, and directed by Alex Ross Perry, this drama film tracks the journey of a self-destructive punk rocker who seems to be struggling with sobriety.
In the meantime, she is also trying to recapture her creative inspiration and rejuvenate herself in order to find her way back to success.
Her Smell had its world premiere at the Toronto International Film Festival and received favorable reviews for the performance of Elisabeth Moss.
Even though this motion picture is far from perfect and is, in fact, highly uneven, it still can be seen once for the effort put in by its star performers.
15. All the Boys Love Mandy Lane (2006)
This slasher film has been directed by Jonathan Levine and stars Amber Heard, Michael Welch, Whitney Able, and Anson Mount in crucial roles.
The story follows an orphan named Mandy Lane who makes new friends and gets invited to a weekend get-together at a remote ranch.
However, as the night progresses, the group uncovers that a series of murders have taken place. Worse still, nobody knows who the merciless killer could be.
This motion picture premiered not only at the Toronto International Film Festival but also at the Sitges Film Festival, South by Southwest, and London FrightFest Film Festival, respectively. However, it opened to strictly average reviews but received praise for its "grindhouse" aesthetics.
16. Remember the Daze (2007)
Originally titled The Beautiful Ordinary, this indie movie stars two actresses who went on to become well-known faces in Hollywood.
Both Amber Heard and Academy Award-winner Brie Larson headline this Jess Manafort directorial venture. Set in 1999, the story revolves around a group of teenagers who finds themselves doing a ton of things in order to get the better of their boredom on the last day of high school.
Even though we get to see both Larson and Heard perform in the early stages of their respective film careers, there isn't a lot for the viewers to take home in this one.
17. Magic Mike XXL (2015)
Helmed by Gregory Jacobs, Magic Mike XXL is a comedy-drama that turned out to be a surprise hit at the box office.
The film traces the journey of Mike, who, after having retired from stripping three years ago, decides to travel with his friends to Myrtle Beach for a stripper convention.
A sequel to 2012's Magic Mike, this motion picture does not rely on its plot structure as much as it does on its beefy charm in a bid to make an impact. Amber Heard can be seen playing Channing Tatum's love interest in this one.
18. Syrup (2013)
Based on Max Barry's novel of the same name, this comedy-drama film has been helmed by Aram Rappaport. Starring Amber Heard, Shiloh Fernandez, Kellan Lutz, and Brittany Snow in the lead, the story follows a low-ranking marketing executive, who comes up with an ambitious idea.
However, in order to keep his subsequent plans from reaching the ears of corporate spies, he seeks the assistance of a brainy associate.
For those who have not read the book, this movie is a social commentary of sorts on consumerism. While the execution is not exactly up to the mark, there certainly are moments in Syrup that help in making it at least a mildly entertaining watch.
19. The River Why (2010)
This independent drama flick, which is an official adaptation of the 1983 Sierra Club novel of the same name by David James Duncan, has been directed for the screen by Matthew Leutwyler.
The story of the movie outlines the journey of a young man who decides to renounce his beloved family for the sake of pursuing his lifelong dreams.
While trying to make a name for himself in the world of fishing, he ends up falling head over heels in love with an attractive woman.
The River Why, which received an award for Best Cinematography at the Ashland Film Festival, features Zach Gilford, William Hurt, and Amber Heard in crucial roles.
20. The Ward (2010)
Amber Heard's journey of portraying the quintessential beauty continued with John Carpenter's comeback release, titled The Ward. The story follows a beautiful but disturbed young woman named Kristen; someone who finds herself trapped in a mental institution with forces that can only be felt but not seen.
As she continues to withstand the inevitable danger, she ends up discovering a rather horrifying secret. The supernatural psychological horror film opened to mixed reviews with only a handful of praises coming in for its atmospheric setting.
The Ward also stars Mamie Gummer, Danielle Panabaker, Laura-Leigh, Lyndsy Fonseca, Mika Boorem, and Jared Harris in supporting roles.
21. You Are Here (2007)
You Are Here, which is also sometimes known as Spin, has been written and directed by Henry Pincus. The motion picture follows the misadventures of six individuals at a club the night before in the city of Los Angeles, California.
Amber Heard is perhaps the only popular face of this movie, which has more or less been buried by film critics ever since its release more than a decade ago.
While one cannot expect much out of it, it wouldn't exactly be hyperbole to mention that some of us can, indeed, end up getting a kick out of its storytelling and editing.
22. Machete Kills (2013)
In this sequel of the popular action exploitation film Machete, the titular character is seen getting recruited by the government of the United States of America for a special but dangerous mission.
He has to ensure that he is able to take down an arms dealer in Mexico who is scheming to initiate a devastating war.
While the ensemble cast of the motion picture sees several characters reprise their roles, some new noteworthy members can also be seen trying to make their presence felt.
Helmed by Robert Rodriguez, Machete Kills lacks the spark that made the first installment of the franchise a cult project.
However, those who are willing to sit through its over-the-top action sequences and out-of-place science fiction elements are more than welcome to try it.
23. Paranoia (2013)
Filmmaker Robert Luketic brings to you a low-key thriller that strives to tell the story of a youngster who ends up getting involved in a high-stakes game of avarice and fraud between two influential tech billionaires.
Partially based on Joseph Finder's novel of the same name, the film stars Liam Hemsworth, Gary Oldman, Amber Heard, and Harrison Ford in pivotal roles.
While the critics did not shy away from calling it a trite and unoriginal production, they were also of the strong opinion that none of the characters appear paranoid enough for a nail-biter that has been titled Paranoia.
24. The Stepfather (2009)
This Nelson McCormick-helmed feature film tracks the journey of Michael, who, after having returned from military school, discovers that his mother has found love. However, the more he gets to see the antics of his stepfather, the more he grows suspicious of his intentions.
This thriller, which is a remake of a 1987 movie of the same name, stars Dylan Walsh, Sela Ward, Penn Badgley, Amber Heard, and Jon Tenney in significant roles.
The critics were not too kind to The Stepfather as they believed that it turned fond memories of the 1987 suspenser into a tedious one.
25. Drive Angry (2011)
Directed by Patrick Lussier, Drive Angry tracks the thrilling journey of a man named John Milton, who, after having escaped from Hell, vows to find his daughter's killers.
However, he also has to save his granddaughter from the clasps of a satanic cult; one that wishes to offer her to the devil with the aim of summoning it on the full moon night.
Starring Nicolas Cage, Amber Heard, William Fichtner, Billy Burke, Charlotte Ross, Katy Mixon, and Tom Atkins in pivotal roles, this action horror feature film does not really offer anything unique besides its over-the-top action sequences for the hardcore fans of grindhouse filmmaking.
26. Drop Dead Sexy (2005)
Even though there is not much to be talked about in this Michael Philip directorial venture, the film at least tries to incorporate its fair share of comedic moments.
The story showcases how a group of would-be thieves have no option left but to turn to kidnapping after their money scam gets wrecked for good.
While Drop Dead Sexy aims to make an impression with its numerous laugh-out-loud sequences, only a handful of them truly work and are, thus, able to drive this ludicrous movie to an extent.
27. ExTerminators (2009)
Helmed for the screen by John Inwood, this black comedy feature film stars Heather Graham, Amber Heard, Jennifer Coolidge, Matthew Settle, and Sam Lloyd in pivotal roles.
It tracks the journey of three women who meet in an anger-management class. Not long after getting acquainted with each other, they decide to form a traditional business using the most untraditional ways possible.
Besides Amber Heard's Nikki, the rest of the characters come across as both unconvincing and bland in this motion picture. Also, the attempt by the makers to blend elements of dark comedy with doses of romance never really connects with the average viewer.
28. The Adderall Diaries (2015)
Co-written and helmed by Pamela Romanowsky, The Adderall Diaries is based on Stephen Elliott's "true-crime memoir" book of the same name.
The plot attempts to outline the journey of a troubled former successful writer named Elliot, who decides to pen a story about a missing wife and the subsequent murder trial of her husband.
Starring James Franco, Ed Harris, Amber Heard, and Christian Slater in significant roles, this motion picture premiered at the Tribeca Film Festival.
However, it opened to strictly mixed reviews. In fact, the writer of the book on which the movie was based wasn't too pleased with the final product either.
29. One More Time (2015)
Written and directed by Robert Edwards, One More Time stars Christopher Walken, Amber Heard, Kelli Garner, Hamish Linklater, Ann Magnuson, and Oliver Platt in prominent roles.
The story tracks the journey of a struggling musician named Jude, who, after having returned home, tries to reconnect with her father, Paul.
Paul is an aging singer himself who is trying his best to make a comeback worth talking about. Christopher Walken and Amber Heard do their best to drive this rather lukewarm project.
While Walken's character manages to make things work to an extent, Heard doesn't appear too convincing as a musician in this one.
30. And Soon the Darkness (2010)
Director Marcos Efron's And Soon the Darkness is an American-Argentine mystery thriller film that is a remake of the 1970 British film of the same title. Starring Amber Heard, Karl Urban, and Odette Annable in significant roles, it traces the journey of two girls, Stephanie and Ellie.
After Ellie tragically goes missing while the duo is out enjoying a bike trip, Stephanie tries to seek the help of a stranger to look for her before her worst fears are realized.
Even though it serves as your conventional "vacation gone bad" flick, And Soon the Darkness does not really carry a plot that may end up surprising its viewers.
However, what it does include in its storytelling are two good-looking women who are driving the film for the major part of its runtime.
31. The Informers (2008)
Based on the short stories by Bret Easton Ellis, The Informers has been directed by Gregor Jordan and features a star cast headlined by actors such as Billy Bob Thornton, Kim Basinger, Winona Ryder, Mickey Rourke, and Amber Heard.
The film, which is set in 1983's Los Angeles, depicts how movie executives, rock stars, a vampire, and other fickle-minded and morally displaced characters get involved in adventures of sex, drugs, and aggression.
Despite the fact that the cast was full of competent screen performers, the film fails rather terribly at being a decent watch. One would probably not want to recall anything in particular about the project after it has reached its finale.
32. I Do... Until I Don't (2017)
Written, directed by, and starring Lake Bell in the lead, this comedy-drama tracks the amusing journey of documentarian Vivian Prudeck who is cynical about the institution of marriage.
She holds the opinion that marriages should have a seven-year contract and, therefore, to validate her stance, she interviews three highly incompatible married couples.
The promising Lake Bell is joined by notable actors such as Ed Helms, Mary Steenburgen, Paul Reiser, Amber Heard, and Wyatt Cenac in this cinematic adventure.
However, the motion picture was criticized for not having enough emotional quotient and being unable to come up with a single character worth rooting for.
33. London Fields (2018)
This neo-noir film has been directed by Mathew Cullen and is based on the 1989 novel of the same name by Amis. It stars Amber Heard, Billy Bob Thornton, Jim Sturgess, Theo James, Jason Isaacs, Cara Delevingne, Obi Abili, and Jaimie Alexander in crucial roles.
The story follows Nicola, a clairvoyant femme fatale, who has been living with a hunch that she may soon be murdered. However, things take an even terrifying turn when gets involved in a love affair with three different men at the same time.
London Fields was a massive commercial failure at the box office upon its theatrical release. It received a lot of flak for being a messy adaptation of its source material; one that even the fans of the book would not like to follow.
34. Side Fx (2005)
Written and directed by Patrick Johnson, this B-movie features Amber Heard, Patrick Johnson, Todd Swift, Amanda Phillips, Aaron Garrett, and Jamal Wimberly in crucial roles.
The story tries to depict how a drug from medieval times ends up transforming seemingly experienced and elated partygoers at a Halloween rave into bloodthirsty lunatics. It would be safe to say that Side Fx is pretty much a variation of a trademark zombie flick.
While the premise could have been turned into something interesting, it sadly just ends up being another B-movie that most of us can do without.
35. Price to Pay (2006)
Written and directed by Michael McCready, Price to Pay is a rather forgetful low-budget drama that is a part of Amber Heard's filmography. The story showcases how the angry acquaintances of a curt but well-off young woman team up to get their revenge.
Not a lot has been written or read about this feature film which perhaps explains its oblivious position in Heard's professional acting career.
36. The Prince (2015)
Directed by Gavin O'Connor, this television movie tells the very cliched story of a group of affluent Manhattan kids who are struggling to deal with high school and the drama that tags along with it. Yet again, Amber Heard is the only member of the cast who most of us would have heard of.
She can be seen playing the part of Serena in this poorly received television drama. However, one wonders what prompted Heard to participate in this project; especially after she had already been seen in a string of mainstream titles.
37. Gully (2019)
This coming-of-age drama film has been helmed for the screen by Nabil Elderkin in his directorial debut. It follows the lives of three teenagers, Calvin, Nicky, and Jesse, who come from three unsettling homes.
After having found comfort in each other's company, they soon start resorting to violence and ruthless aggression to begin unleashing their pent-up anger on others around them.
Gully, which had its world premiere at the Tribeca Film Festival, is one of the worst-rated movies of Amber Heard's career. Therefore, the less said about it the better.