»
Top 50 Most Popular Sagittarius Celebrities Of All Time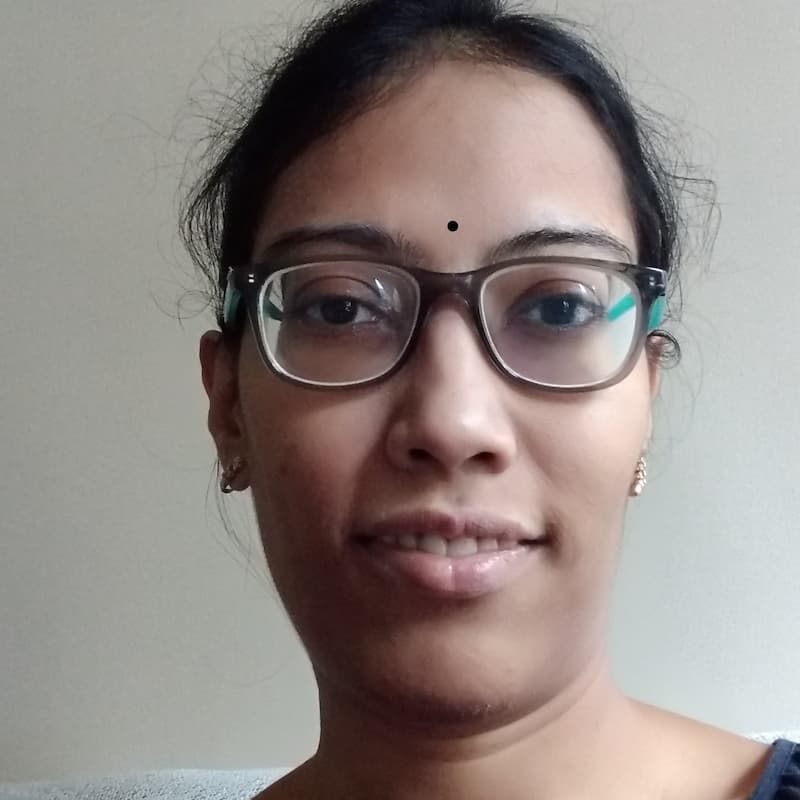 Aishwarya-Updated Jan 6, 2023
---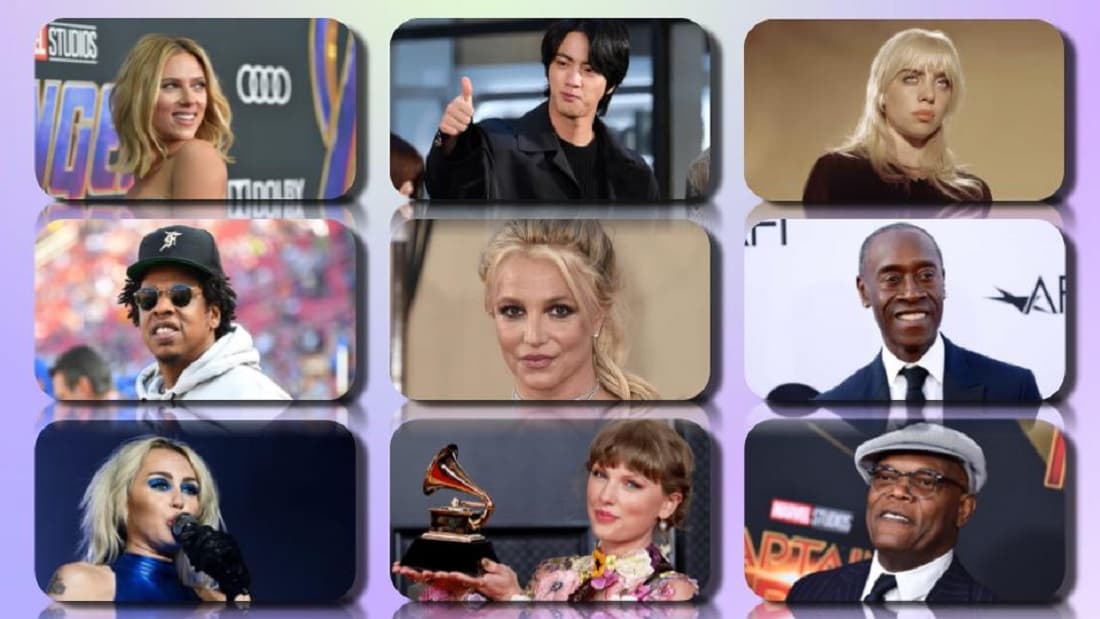 Sagittarius is the sun sign of all those born between November 22 and December 21. This sun sign is represented by the archer, and one thing that is most noticeable about Sagittarians is that they are lively, vibrant people who like to meet and mix with people.
They are outgoing, independent, one-of-a-kind people. Sagittarians are kind, sympathetic, and understanding people, but they also have a few negative qualities.
They can be quick to judge and egotistical people. They can be rash with their words and hold a grudge for a long time.
So we need to be careful not to anger them. However, setting aside their good or bad qualities, Sagittarians make fun of celebrities.
It is evident from the list of Sagittarius celebrities that ENTOIN has brought for you. You will be amazed at how many of our favorite musicians, actors, and TV hosts are Sagittarians.
Let's check it out.
50. Christina Applegate (November 25, 1971)
Christina Applegate is an actress who started at an early age. Both her parents were in the entertainment industry.
This helped her get an early start. Applegate performed with her mother in a few episodes of Days of Our Lives, Charles In Charge, Silver Spoons, etc.
The first major role of Christina Applegate was in Married…With Children. She also starred in films like Don't Tell Mom, The Babysitter's Dead, Mars Attack, The Big Hit, Jesse, etc.
The roles that earned Applegate award nominations at Emmy Awards, Golden Globes, Tony Awards, etc., were in Friends, Samantha Who?
Sweet Charity, Up All Night, Dead To Me, Anchorman: The Legend of Ron Burgundy, its sequel, etc.
49. Anna Faris (November 29, 1976)
Anna Faris is an actress who worked on stage and in films. He was the daughter of liberal parents who encouraged her to express herself through drama.
This led to Faris performing in Seattle Repertory Theater from the age of nine, where she worked in Danger Memory!, To Kill a Mockingbird, Hiedi, etc.
Although Anna Faris never planned to take up acting as a profession, she acted to earn money and got her first success in the Scary Movie franchise.
Later, she went on to star in The Hot Chick, May, Lost in Translation, Brokeback Mountain, My Super Ex-Girlfriend, The House Bunny, What's Your Number? The Dictator, etc.
48. Bette Midler (December 1, 1945)
Bette Midler is an actress and singer. She was born and raised in Hawaii where she got her first film role as an extra in the film Hawaii.
This prompted her to come to New York to train at HB Studio. She started working in off-off-broadway plays before moving on to broadway shows.
During the 1970s, Bette Midler sang at a Gay Bathhouse in New York that garnered her a fan following and encouraged her to take up a singing career.
She released 14 studio albums and sold over 30 million records. Coincidentally, her first major movie role as Midler was in a musical, which earned her a Golden Globe and Oscar nomination.
She also starred in Down and Out in Beverly Hills, Ruthless People, Outrageous Fortune, Big Business, Hocus Pocus, The First Wives Club, The Stepford Wives, Parental Guidance, etc.
47. Judd Apatow (December 6, 1967)
Judd Apatow is an actor, comedian, screenwriter, director, and producer. He is known for his comedy films that established many comedy actors and earned 11 Primetime Emmy nominations, 5 Writers Guild Awards, a Golden Globe Award, etc.
Apatow developed a love for stand-up comedy after watching his mom work at a comedy club. In high school, he managed a radio program where he interviewed all his favorite comedians.
He graduated from the University of Southern California with a degree in screenwriting and started working on films and TV series.
Apatow directed, wrote, and produced many films, including The 40-Year-Old Virgin, Knocked Up, Funny People, The King of Staten Island, Freaks and Geeks, Funny or Die Presents, The Cable Guy, Anchorman: The Legend of Ron Burgundy, Talladega Nights: The Ballad of Ricky Bobby, etc.
46. Tyra Banks (December 4, 1973)
Tyra Lynne Banks is an American model, actress, and producer. Banks has also written a book titled Modelland based on her life as a model, which topped the New York Best Sellers list.
However, Tyra Banks, or BnaX is known, first and foremost, as a supermodel. She began her career at 16 years of age and signed up with Elite modeling agency to work in Europe.
Tyra Banks walked the runway for all the big fashion houses as she booked 25 shows during the 1991 Paris Fashion Week.
She posed on the covers of American, French, German, Italian, and Spanish versions of Vogue, Harper's Bazaar, Elle, V, W, Vanity Fair, and more.
Her acting career began with supporting roles in TV sitcoms like Fresh Prince of Bel-Air. She also starred in Coyote Ugly, Love & Basketball, Gossip Girl, Higher Learning, etc.
She produced and hosted the reality show America's Next Top Model for 24 seasons.
45. Chrissy Teigen (November 30, 1985)
Chrissy Teigen is a model, television personality, and cookbook writer. Teigan was born in Utah before her family moved across different cities and finally settled in California.
In high school, she worked in a surf shop in California, where she was scouted by a clothing store owner to model for his store.
Eventually, a photographer scouted her and offered her modeling assignments. Chrissy Teigen moved to Miami and did many modeling and photoshoots for designers.
In 2010, she was featured in the Sports Illustrated Swimsuit edition, which catapulted her to fame. Consequently, she appeared in hosting and presenting roles in different TV shows.
Chrissy Teigen is also known for her political and social activism on Twitter. She amassed a large following with her Twitter battles.
However, it backfired in 2021 when Courtney Stodden accused her of cyberbullying.
44. Bill Nye (November 27, 1955)
Bill Nye is a unique celebrity on this list. He is a mechanical engineer who turned into a television presenter and science communicator.
Yet, he is popular among many kids as Bill Nye, the science guy. It is one of his popular shows, along with Bill Nye Saves the World.
Nye is a mechanical engineer, and he started work at Boeing in Seattle. In this job, he invented the hydraulic resonance suppressor tube used on 747 airplanes.
Despite his great career as an engineer, Bill Nye was interested in comedy. So he quit that job and started work on sketch comedy shows based on science and scientific experiments.
This passion for science and comedy led to many educational science programs for children.
43. DJ Khaled (November 26, 1975)
Khaled Mohammed Khaled is well-known as DJ Khaled. He used many more monikers like Terror Squadian, Beat Novacane, The Don Dada, Mr. Miami, etc.
These different names were used at points in his career and for different roles he played. Being the son of Palestinian parents who were musicians, DJ Khaled got an early start in music appreciation.
He worked with the hip-hop group Terror Squad in his initial years and did radio hosting for 99 Jamz, etc.
After gathering a rich experience during this time, he released his first studio album Listennn…. The Album was in 2006.
After his debut, DJ Khaled went on to make 10 more albums. All of them debuted in the top ten of the Billboard 200 charts.
He also earned multiple Grammy Awards for his work.
42. Sarah Hyland (November 24, 1990)
Sarah Hyland is a young actress and model. Hyland is the daughter of actor parents Melissa Canaday and Edward James Hyland.
Her brother is also an actor, Ian Hyland. As a result, Hyland got an early start in acting. She trained at the Professional Performing Arts School.
Sarah Hyland began her career with supporting roles in films and Broadway plays. The role that made her a popular household name was in Modern Family, where she played Haley Dunphy.
The other memorable performances of Hyland are in Private Parts, Annie, Blind date, Geek Charming, Struck by Lightning, Scary Movie 5, Vampire Academy, XOXO, Dirty Dancing, The Wedding Year, etc.
41. Ian Somerhalder (December 8, 1978)
Ian Somerhalder is an actor, producer, and director. He started working as a child model at the age of 10 but decided to pursue acting as a profession.
Somerhalder was cast in a lead role in the spin-off of Dawson's Creek, called Young Americans. The series was short-lived, and he did guest roles in other series.
Ian Somerhalder got his first break when he was cast at Boone Carlyle in Lost. This role brought him recognition, and he followed it up with the lead role in The Vampire Diaries, V Wars, The Anomaly, Time Framed, Rules of Attraction, etc. Currently, Sommerhalder is working on his brand of Bourbon that he launched along with Paul Wesley, his co-star from The Vampire Diaries.
40. Amanda Seyfried (December 3, 1985)
Amanda Seyfried is a critically acclaimed actress and model. She began as a model at the age of 11 and appeared in many commercials for clothing stores.
Seyfried was also offered supporting roles in TV series like Guiding Light, All My Children, As The World Turns, etc.
Seyfried gained notice and acclaim for her role in Mean Girls. She followed it up with Veronica Mars, Big Love, Jennifer's body, Mamma Mia!, Dear John, Letters to Juliet, Red Riding Hood, In Time, Les Misérables, A Million Ways to Die in the West, Ted 2, First Reformed, etc.
In 2020, Seyfried was cast in the award-winning film Mank and received an Oscar and Golden Globe nomination for her role.
39. Nicholas Hoult (December 7, 1989)
Nicholas Caradoc Hoult is a British actor. He is well-known for his work in independent films as well as major studio production in both the USA and the UK.
Hoult was discovered at the age of three by a theater director, who was impressed by his ability to concentrate.
This led to Hoult appearing in supporting and guest roles in films and TV series like Intimate Relations, Judge John Deed, Doctors, etc.
Hoult was noticed for his performance in About a Boy and Skins. Later, he won the BAFTA Rising Star award for his role in A Single Man.
He followed it up with Clash of Titans, Warm Bodies, Mad Max Fury Road, the X-Men franchise, Jack The Giant Slayer, The Favorite, Tolkien, etc.
38. Marisa Tomei (December 4, 1964)
Marisa Tomei is an actress of high regard. She has starred in many successful films that also earned critical praise for her portrayal.
In 1992, Tomei was cast in the comedy My Cousin Vinny, which won her an Academy Award. She has two more Oscar nominations for The Wrestler and In The Bedroom.
Marisa Tomei developed a love for theater after watching the Broadway shows that her parents took her to watch.
She started with guest and supporting roles in TV series like As The World Turns, A Different World, etc.
Her memorable roles were in What Women Want, Anger Management, Wild Hogs, The Ides of March, Parental Guidance, the Spider-Man franchise, etc.
37. Tiffany Haddish (December 3, 1979)
Tiffany Haddish is an actress and a stand-up comic. She had a difficult childhood when she became the primary caregiver to her siblings at the age of nine.
She was later sent to foster care and became homeless after graduating high school. Through all these experiences, Haddish found that comedy was her escape and safe place.
Haddish joined the Laugh Factory Comedy Camp after high school, and with the mentorship of older comics like Richard Pryor, Dane Cook, Wayans Brothers, etc., she became a comedian.
Haddish worked in many TV series in supporting roles before being noticed in The Carmichael Show. Haddish starred in The Girls Trip, The Last O. G., Tuca & Bertie, etc.
36. Sarah Silverman (December 1, 1970)
Sarah Silverman is a stand-up comic, actress, and writer. She started work as a writer at the sketch comedy TV show Saturday Night Live and worked there in 1993 and 94.
She was also doing stand-up routines from 1992 onward. As her popularity grew, she created a style of her own with her jokes revolving around contentious issues like social taboos, politics, religion, racism, etc.
In 2007, she created and starred in the Sarah Silverman Program, which won a Primetime Emmy Award. The other prominent performances of Silverman were Mr. Show, V. I. P., I Smile Back, Who's the Caboose?, School of Rock, Wreck-It Ralph, A Million Ways to Die in the West, Ralph Breaks the Internet, etc.
35. Eugene Levy (December 17, 1946)
Eugene Levy is a Canadian comedian, actor, and writer. He started his career with the musical play Godspell in the Royal Alexandra Theatre with many of Canada's rising artists, including Gilda Radner, Martin Short, Victor Garber, Paul Shaffer, Howard Shore, etc.
This show gave him much-needed impetus. After that, Eugene Levy moved to Second City, Toronto, where he wrote and performed sketch comedy shows.
He also joined the SCTV cast and gained recognition for impersonations of popular figures. Eugene Levy moved to Hollywood and created a niche for himself by portraying characters with a nerdy streak.
His notable performances were in the American Pie franchise, Bringing Down The House, Schitt's Creek, Waiting For Guffman, etc.
34. Lucy Liu (December 2, 1968)
Lucy Liu is an actress of Chinese ancestry. Her parents migrated to America from China. As a result, she can speak Mandarin and English with equal ease.
While in school, Liu learned the martial art Kali Eskrima as a hobby. She was also a drama enthusiast and participated in a student-run theater group.
Lucy Liu started working in theater plays like Miss Saigon, Fairy Bones, etc. She debuted with a Hong Kong film titled Rhythm of Destiny.
However, Liu was noticed in her role in Ally McBeal as Ling Woo. Later, she worked in Charlie's Angels, its sequel, Payback, Shanghai Noon, Chicago, Kill Bill: Volume 1, Lucky Number Slevin, The Man with the Iron Fists, Set It Up, etc.
33. Rita Ora (November 26, 1990)
Rita Ora was born Rita Sahatçiu Ora in Pristina, Kosovo. She was born during the period of political and ethnic unrest in Yugoslavia when ethnic Albanians were being persecuted.
So Ora's parents fled the country and settled in the United Kingdom. Rita Ora was always inclined towards music from a young age.
She performed at many open mic venues and her father's pub regularly. While working on her debut album, Rita Ora uploaded videos of her singing various covers to Youtube.
This caught the attention of DJ Fresh, who worked with her on the single Hot Right Now. She collaborated with more artists and released her debut album, Ora, in 2015.
Her second album was Phoenix, released in 2018. Ora was the only solo artist to have thirteen top-ten songs in the UK.
32. Hailee Steinfeld (December 11, 1996)
Hailee Steinfeld is an actress and singer of a rare caliber. Inspired by the career of her cousin and uncles, Steinfeld decided to become an actress.
She began working in commercials and guest appearances at the age of 10. Her early role in the award-winning short film, She's a Fox caught the attention of audiences and critics.
At the age of 13, Steinfeld was cast in the western drama True Grit. This role earned her rave reviews and a nomination for an Oscar award and a Golden Globe.
She followed up with stellar performances in Ender's Game, Romeo & Juliet, the Pitch Perfect films, Begin Again, Hawkeye, Arcane, etc.
Steinfeld received praise for her song Flashlight from Pitch Perfect 2. It encouraged her to start her music career, and she released two EPs and multiple singles.
31. Jane Fonda (December 21, 1937)
Jane Seymour Fonda is an actress, former model, and activist. She is the daughter of Henry Fonda and Frances Ford Seymour.
Jane Fonda studied art in Paris and chose that path till she met Lee Strasberg at the Actors Studio.
This meeting changed her life as she chose acting over art. Jane Fonda worked in a Broadway play and received a Tony nomination.
She starred in her debut film Tall Story, a comedy. After working in more successful comedies, Fonda worked in her first dramatic role in They Shoot Horses, Don't They? which earned her her first of seven Oscar nominations.
She also starred in Klute, Coming Home, Julia, The China Syndrome, On Golden Pond, The Morning After, Fun With Dick and Jane, 9 to 5, The Electric Horseman, etc.
30. Vanessa Hudgens (December 14, 1988)
Vanessa Hudgens is an actress and singer. She rose to fame with the super-hit film series, High School Musical.
She received rave reviews for her singing talent and this encouraged her to launch her music career. Hudgens released two studio albums titled V and Identified.
After that, Hudgens returned her focus to her acting career and starred in Bandslam, Beastly, Sucker Punch, Journey 2: The Mysterious Island, Spring Breakers, Second Act, Bad Boys for Life, Tick, Tick... Boom!, etc.
In recent years, Vanessa Hudgens performed in broadway shows like Gigi, Grease Live!, Rent Live!, etc.
29. Zoë Kravitz (December 1, 1988)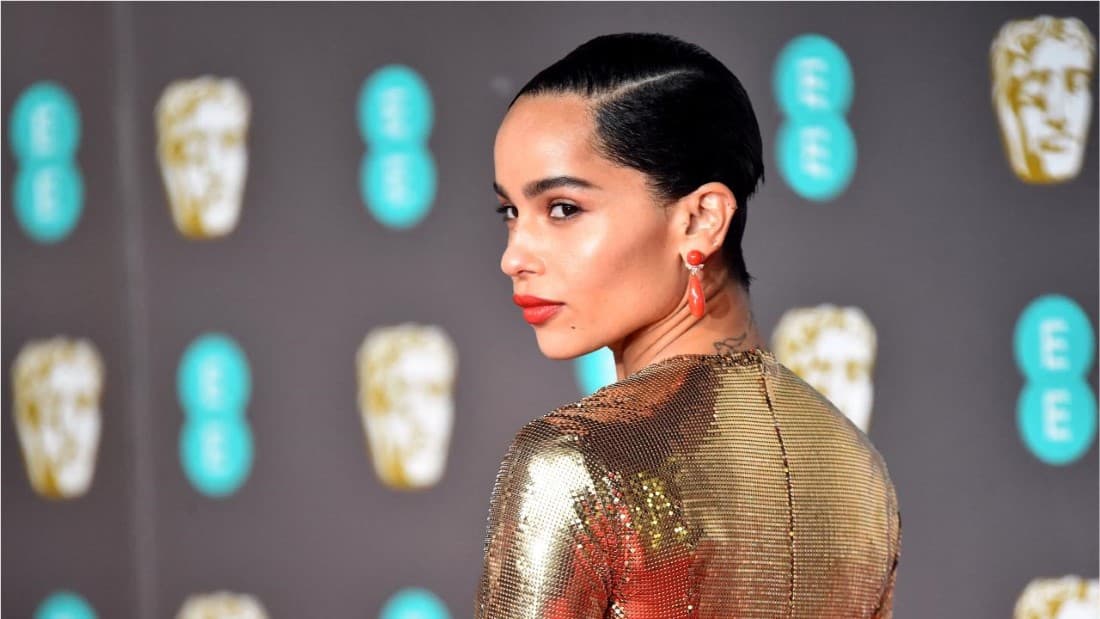 Zoë Kravitz is the daughter of Lisa Bonet and Lenny Kravitz. She is a model, actress, and singer. Kravitz got her first crack at showbiz when she was cast in the comedy No Reservations while she was still in high school.
After that, Kravitz continued to act with roles in X-men: First Class, the Divergent film series, the Fantastic Beasts film series, Big Little Lies, Mad Max: The Fury Road, Dope, Gemini, Spider-Man: Into The Spider-Verse, The batman, etc.
In 2017, Zoë Kravitz began modeling for luxury brands like YSL Beaute, Tiffany & Co., Vera Wang, Balenciaga, Alexander Wang, Coach New York, Tumi, and Calvin Klein.
28. Charlie Puth (December 2, 1991)
Charlie Puth is a singer, songwriter, and record producer. He started to learn piano at the age of four, as his mother was a music teacher.
She encouraged him to learn and appreciate music. This helped Puth to perform, record, and produce his first Christmas album in sixth grade which he went door to door to sell.
He worked on Youtube to make covers and vlogs. He also performed on The Ellen DeGeneres Show to gain notice.
He released his debut single, Marvin Gaye, in 2015. Later, he released See You Again, featuring Wiz Khalifa, as a tribute to Paul Walker.
With the success of these songs, Charlie Puth released his debut album Nine Track Mind. He followed it up with Voicenotes and Charlie.
27. Raven-Symoné (December 10, 1985)
Raven-Symoné is a singer, songwriter, and actress. She began working from a young age as a child model. She appeared in TV and print commercials for Ritz crackers, Jell-O, Fisher-Price, and Cool Whip.
Raven-Symoné was cast in The Cosby Show when she was just four years old. Later, she was cast in Hangin' with Mr. Cooper, That's So Raven, Dr. Dolittle, etc.
Raven worked in many Disney productions like That's So Raven, Zenon: Girl Of The 21st Century, its sequel, Kim Possible, etc.
She was cast as a member of The Cheetah Girls, and Raven also got a chance to flex her singing talent.
She had already released two solo albums and a few singles by then. In 2013, Raven Symoné took a break from acting and attended university for an associate degree in fine arts.
She came back in 2015 and co-hosted the talk show The View.
26. Sarah Paulson (December 17, 1974)
Sarah Paulson is an actress. She graduated from Fiorello H. LaGuardia High School and the American Academy of Dramatic Arts before she joined theater plays.
She performed in theater plays while doing guest roles in TV series like Law & Order, Hallmark Movies, etc.
Sarah Paulson spoke about her mother in an interview and discussed how difficult it was for her to change from a debutante in Tampa, Florida to become a single mother of two in New York City.
Paulson said she idolized her mother for this reason. Sarah Paulson starred in many acclaimed films like Martha Marcy May Marlene, Game Change, 12 Years A Slave, The Post, Ocean's 8, Bird Box, Glass, The People v. O. J. Simpson, Ratched, etc.
25. Regina Hall (December 12, 1970)
Regina Hall is an actress who became famous for her portrayal of Brenda Meeks in the Scary Movie franchise.
Hall has also hosted the awards ceremony for the BET Awards ceremony 2019 and the Academy Awards ceremony 2022, along with Wanda Sykes and Amy Schumer.
Regina Hall disclosed that she loves being a student, and if it is not important to earn money, she would love to continue studying till she is 75 years old.
Hall graduated from Fordham University with a bachelor's degree in English and from NYU with a master's degree in journalism.
After graduation, she appeared in TV commercials and supporting roles on television. Regina Hall has given us many memorable performances in films like Love & Basketball, The Best Man and its sequel, Vacation, Girls Trip, The Hate U Give, Support the Girls, Grandfathered, Black Monday, etc.
24. Christina Aguilera (December 18, 1980)
Christina Aguilera is an American singer, songwriter, and actress who appeared in many more roles in front of an audience.
She was the spokesperson for the World Food Program and a coach in the singing reality show, The Voice.
As a child, Aguilera was attracted to jazz and blues albums at her grandmother's house. She practiced them and gained a reputation as a little with a big voice in her neighborhood.
Christina Aguilera has a wide vocal range with an octave voice. She can hold high notes with strong control of her pitch.
When Aguilera signed up with RCA records, she was promoted as a teen idol in the bubblegum pop genre.
Her first two albums were successful on the Billboard 200 chart, and her third album was a Latin music album that topped the charts.
With her fourth album, Aguilera took creative control and moved away from a teen idol image to a more adult image.
23. Nicki Minaj (December 8, 1982)
Nicki Minaj is the stage name of Trinidadian-American artist, Onika Tanya Maraj-Petty. She is a rapper, singer, and songwriter who was born in the Caribbean island of Trinidad and Tobago.
She lived with her grandmother and has acknowledged the lack of discipline and strict parenting as she was encouraged to follow her path.
Nicki Minaj worked several odd jobs, from waitressing to customer service reps. She started her music career with very successful mixtapes.
After releasing three mixtapes, in 2010, Minaj released her debut album Pink Friday. Nicki Minaj is known for her rap and hip-hop music, while she also made dance-pop music.
She has always endorsed female expression and empowerment and became one of the most successful female rappers of the 21st century.
22. Jon Stewart (November 28, 1962)
Jon Stewart was born Jonathan Stuart Leibowitz. He is a television host, comedian, political commentator, writer, filmmaker, and actor.
Jon Stewart is best remembered as the much-loved host of The Daily Show on Comedy Central. He retired from that job in 2015.
Jon Stewart grew up in an era of the Vietnam War, the Watergate scandal, and general anti-establishment sentiment, which caused him to develop a satirical sense of humor.
He did not refrain from questioning the government policies or authorities, albeit in a comic or satirical way. Jon Stewart hosted TV shows like Short Attention Span Theater, You Wrote It, You Watch It, The Jon Stewart Show, the 78th and 80th Academy Awards, The Problem with Jon Stewart, etc.
21. Tina Turner (November 26, 1939)
Tina Turner is the stage name of Anna Mae Bullock who also earned the title of Queen of Rock n Roll.
She is one of the best-selling recording artists of all time with more than 100 million records sold. Tina Turner rose to fame as part of the music duo Ike and Tina Turner Revue.
According to her autobiography I, Tina: My Life Story, Ike Turner changed the name Anna to Tina Turner and had it registered to retain rights.
He was also abusive and violent throughout their marriage till she fled from him in 1976. Tina Turner won 12 Grammy Awards, and Rolling Stones listed her among the 100 Greatest Artists of All Time.
She wrote and sang many hit songs as part of the music duo and in her solo career.
20. Ben Stiller (November 30, 1965)
Ben Stiller is a writer, director, comedian, and actor. He is the son of actors Jerry Stiller and Anne Mears, and he described his childhood as a show-business upbringing.
He would often attend film premieres and shootings with his parents. However, Stiller's interest lay in filmmaking more than acting.
After graduating from UCLA, Ben Stiller started working on theater plays with John Mahoney and made sketch comedy shorts and parodies with Mahoney.
One such parody was telecast on SNL, and he earned the role of a writer on SNL. While Stiller acted in many films like the Night At The Museum trilogy, Starsky and Hutch, There's Something About Mary, etc.
He also directed and produced films like Tropic Thunder, The cable Guy, Zoolander, its sequel, The Secret Life of Walter Mitty, etc.
19. Sia (December 18, 1975)
Sia is an Australian singer and songwriter. She adopted the mononym, Sia, from her birth name Sia Kate Isobelle Furler.
Initially, she was the lead vocalist for the Australian band Crisp, but after they disbanded, she launched her debut career with OnlySee.
Sia began her travels from Australia to the UK, where she released her second and third albums. In 2005, Sia moved to the USA and released her fourth and fifth albums Some People Have Real Problems, and We Are Born.
The success of these albums generated a steady fan following for Sia and her previous work. As her popularity grew, Sia became uncomfortable with all the fan exposure and stopped singing for a while.
She concentrated on songwriting for other artists like Titanium with David Guetta, Diamonds with Rihanna, Wild Ones with Flo-Rida, etc.
18. Trey Songz (November 28, 1984)
Tremaine Aldon Neverson is famous for his stage name Trey Songz. He is a singer, songwriter, record producer, and actor.
He had a steady rise to fame since his debut in 2005 with the album I Gotta Make It.
Songz has been nominated for three Grammy Awards, multiple BET Awards, Billboard Music Awards, Soul Train Awards, etc. As a child, Trey Songz was a shy kid who never dreamed of being a singer.
After listening to him sing, his family and friends encouraged him to take it up as a career. His stepfather introduced him to a record executive at Atlantic Records, and soon, he signed up for his record deal.
Trey Songz released eight studio albums and sold over 25 million records. His fifth album debuted at number one on Billboard 200 charts.
17. Jamie Foxx (December 13, 1967)
Eric Marlon Bishop is the birth name of Jamie Foxx who is an award-winning actor, singer, and comedian. Initially, Jamie Foxx wanted to be a football player but decided to try stand-up comedy after a dare from his girlfriend.
Jamie Foxx was cast in the sketch comedy show In Living Color in 1991. After that, Foxx worked on his show, The Jamie Foxx Show, and took up serious acting roles as well.
In 2004, his portrayal as Ray Charles in the award-winning film Ray was well-received and earned him an Oscar for best actor.
Foxx went on to star in bigger hits like Collateral, Dreamgirls, Miami Vice, Django Unchained, The Amazing Spider-Man 2, Spider-Man: No Way Home, Baby Driver, Just Mercy, etc.
He also pursued a successful music career with his albums Unpredictable, Intuition, Best Night of My Life, and Hollywood: A Story of a Dozen Roses.
16. Kaley Cuoco (November 30, 1985)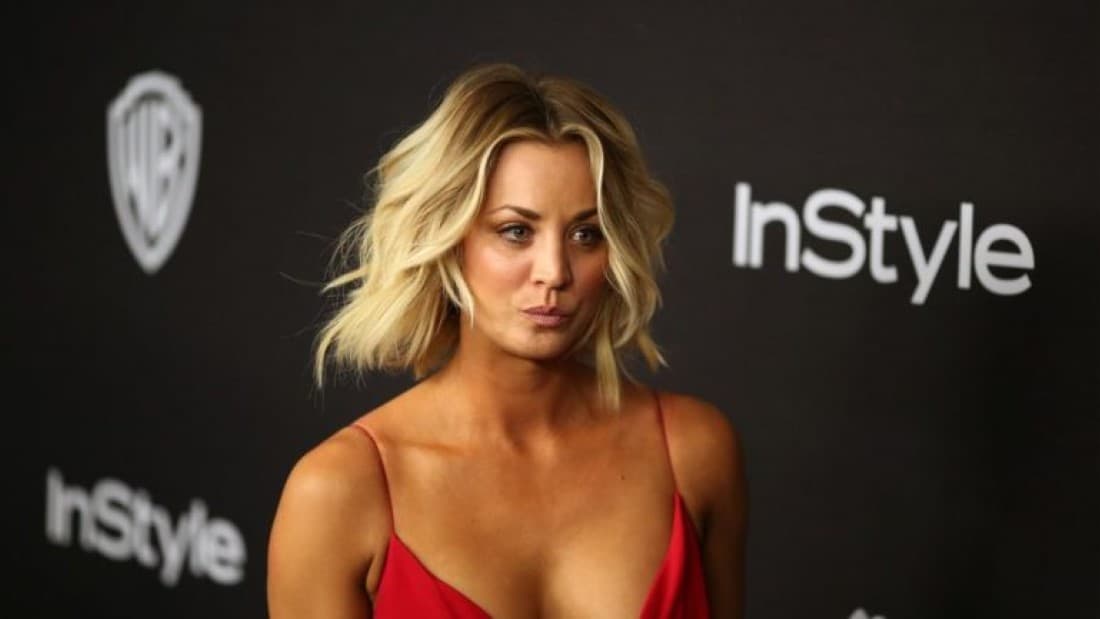 Kaley Cuoco is an actress known for her role in The Big Bang Theory as Penny. She chose to pursue a career in acting at an age of 16 as she could not manage both sports and acting.
Cuoco had been an amateur tennis player who started training at the age of three. She competed in tournaments and was a state-level tennis player in California.
Kaley Cuoco played supporting roles in several TV series before she was cast in the sitcom 8 Simple Rules as Bridget Hennessy.
She also voiced the role of Brandy in Brandy & Mr. Whiskers till she was cast in The Big Bang Theory.
After the show ended, Cuoco starred in The Flight Attendant, The Penthouse, Hop, Authors Anonymous, The Wedding Ringer, etc.
15. Janelle Monáe (December 1, 1985)
Janelle Monáe is an American singer, rapper, and actress. She was inspired to become a singer after listening to Lauryn Hill's The Miseducation of Lauryn Hill.
In Monáe's family, everyone can sing well, and they participated in the church choir, so it was easy to recognize and encourage her.
Monáe made her demo album, The Audition, and sold it from her car trunk for a long time. She lost her job at Office Depot for answering her fan mail.
However, she used it to inspire her song, Lettin' It Go. Monáe was recognized for her talent and offered a recording deal at Atlantic Records.
She also debuted as an actress in the critically acclaimed film Moonlight, which won an Academy Award. Her other film Hidden Figures was also well-received.
14. Jake Gyllenhaal (December 19, 1980)
Jake Gyllenhaal is a talented actor from the Gyllenhaal family. His father is a director, his mother is a screenwriter, and his sister, Maggie Gyllenhaal is also an acclaimed actress.
Jake Gyllenhaal started acting at a young age with City Slicker, a Dangerous Woman, etc. But, he later went back to schooling.
The role that gave him his breakthrough was in Donnie Darko as a troubled teenager. He appeared in many critically acclaimed films as well as commercial successes.
Some of them are Brokeback Mountain, Love & Other Drugs, Zodiac, Source Code, Prisoners, Enemy, etc. In recent years, his roles have earned award nominations, including in Nightcrawler, Nocturnal Animals, Spider-man: Far From Home, The Guilty, Ambulance, etc.
He starred in a West End play titled This is Our Youth and a Broadway play titled Sunday in the Park With George and COnstellations.
13. Judi Dench (December 9, 1934)
Dame Judi Dench is a British actress who is known for her many contributions to theater, film, and television.
She has received several accolades an Academy Award, a Tony Award, two Golden Globe Awards, four BAFTA Television Awards, six BAFTA Film Awards, and seven Olivier Awards.
Judi Dench's family was theater aficionados, with her mother working as a wardrobe mistress and her father being a GP for York Theatre.
Dench's brother was also an actor known for his theater work, and her cousins Rebekah Elmaloglou and Sebastian Elmaloglou were also actors.
Judi Dench trained and worked extensively at the Old Vic Company, doing Shakespearean theater. She debuted on film and TV after 20 years on stage, and appeared in highly regarded series like A Fine Romance, A Room With A View, As Time Goes By, James Bond films, Shakespeare in Love, Chocolat, Iris, Mrs. Henderson Presents, Notes on a Scandal, Philomena, Belfast, etc.
12. Julianne Moore (December 3, 1960)
Julie Anne Smith is known professionally as Julianne Moore. She is the daughter of a military judge and adopted his middle name Moore as her professional name.
Growing up, Moore was a studious child who wanted to be a doctor, with no inclination toward theater or acting.
However, she was a voracious reader, and her English teacher encouraged her to take up drama. Julianne Moore graduated from Boston University with a degree in English and began working in supporting roles in television soap operas and films.
She gained recognition for her roles in films like Short Cuts, Vanya On The 42nd Street, Safe, etc., which established her as an actress.
Nine Months, The Lost World: Jurassic Park, etc., made her a successful actress. The other memorable and award-winning films of Julianne Moore include The Hours, End of The Affair, The Big Lebowski, Magnolia, Hannibal, Children of Men, A Single Man, The Kids Are All Right, Crazy, Stupid, Love, Game Changer, etc.
11. Brad Pitt (December 18, 1963)
Brad Pitt is an actor and film producer of high esteem. He grew up in a small town in Kansas surrounded by lakes and hills.
He enrolled for a bachelor's degree in advertising and journalism at the University of Missouri, but his love for films drew him away to Los Angeles.
Initially, Brad Pitt worked odd jobs and took acting classes. He worked in small films and supporting roles. He got his break when Robert Redford cast him in A River Runs Through It.
Later, he starred in Legends of the Fall, An Interview With A Vampire, etc. Pitt earned his first Oscar nomination in 1995 with 12 Monkeys.
His acclaimed films include Seven, Fight Club, Babel, The Assassination of Jesse James by the Coward Robert Ford, Burn After Reading, Inglorious Basterds, The Tree of Life, The Big Short, Once Upon A Time in Hollywood, etc.
10. Mark Ruffalo (November 22, 1967)
Mark Ruffalo is an American actor popular for his role as Bruce Banner in MCU's Avengers franchise, Thor Ragnarok, etc.
However, Ruffalo has silently worked in several award-winning and successful films. He has three Oscar nominations, a Tony Award nomination, a Grammy nomination, an Emmy nomination, etc.
Mark Ruffalo garnered critical praise for his play This Is Our Youth, Awake and Sing, etc. He starred in many romantic comedies like 13 Going on 30 and Just like Heaven.
He also has thrillers like Zodiac, Shutter Island, In The Cut, etc. The films that earned him nominations are The Kids Are All Right, Foxcather, Spotlight, The Normal Heart, I Know This Much Is True, etc.
9. Jin (December 4, 1992)
Kim Seok-jin is popularly known as Jin from the KPop boy band BTS. He is a singer and songwriter for BTS, and he is known for his voice quality which has stable breath control and a strong falsetto.
He is a vocalist with the band and released three solo tracks Awake, Epiphany, and Moon in BTS albums.
Apart from this, Jin has hosted music programs and music festivals like Music Bank, Inkigayo, KBS song festival, etc.
Jin and V collaborated on a song for the TV series Hwarang: The Poet Warrior Youth. He also sang for the TV series Jirisan.
Jin is an animal lover who has donated extensively for animal welfare to Korea Animal Welfare Association and Korea Animal Rights Advocate.
He also made several donations to UNICEF Korea that were kept secret till BTS was inducted into UNICEF Honor Club.
8. Jay-Z (December 4, 1969)
Shawn Corey Carter, known professionally as Jay-Z is a rapper, record producer, and entrepreneur. He is considered the most influential hip-hop artist and is considered the architect of the success of artists like Kanye West, Rihanna, and J-Cole.
Jay-Z's mother brought him a boombox for his birthday and this triggered his fascination for rapping and music. During this phase, he met fellow rappers Notorious B. I. G. and Busta Rhymes at high school. He started participating in rap battles with LL Cool J and became the hype-man for Big Daddy Kane.
Later, Jay-Z started his record label Roc-A-Fella Records in 1995 and released his debut album, Reasonable Doubt. He went on to make 12 albums and won a record-equalling 24 Grammy Awards.
Jay-Z also started other business ventures like the Rocawear clothing store, 40/40 club sports bar, etc. that catapulted him to become a billionaire.
7. Britney Spears (December 2, 1981)
Britney Jean Spears is a singer, songwriter, and dancer. She was credited for reviving the teen pop music genre, with her album Baby One More Time.
Spears became the best-selling teen pop star during the late 1990s and early 2000s. She made more albums Oops!... I Did It Again, Britney, and In The Zone.
However, as meteoric as her rise was, she was soon embroiled in controversies and legal battles that led to her involuntary conservatorship.
Britney Spears lost custody of her two children and was sent to rehab. She continued to make music and released Circus and Femme Fatale.
After she continued to struggle to end her conservatorship, in 2019, she renewed her fight to end it. The #FreeBritney movement was started to oppose the excessive control and abuse of power.
In 2021, the conservatorship ended.
6. Don Cheadle (November 29, 1964)
Don Cheadle is an actor and film producer. He is one of the few black artists who have earned nominations for all four major American entertainment awards.
What are the Emmy, Grammy, Oscar, and Tony? Cheadle won two Grammy Awards, and a Tony Award, and has nominations for an Oscar and 11 Primetime Emmy awards.
Don Cheadle collaborated with Steven Soderberg multiple times to make Out of Sight, Traffic, and the Ocean's trilogy. He also starred in Devil in a Blue Dress, Rebound: The Legend of Earl 'The Goat' Manigault, Rosewood, Boogie Nights, Crash, etc.
Cheadle's fame grew with his Oscar performance in Hotel Rwanda and MCU's Iron-Man franchise and Avengers franchise.
5. Billie Eilish (December 18, 2001)
Billie Eilish Pirate Baird O'Connell is the birth name of Billie Eilish. She is a singer and songwriter who debuted at the age of 14 years with her single 'Ocean Eyes'.
Eilish is the daughter of actor-musician parents Maggie Baird and Patrick O'Connell, who homeschooled her and gave her the freedom to pursue her interests.
With her mother and brother's encouragement, Billie Eilish became a musician. She started writing songs at the age of 11 when she wrote a song based on The Walking Dead.
As her brother was an established singer and record producer, he helped Eilish produce her debut single Ocean Eyes, and her debut EP, Don't Smile At Me.
Eilish's debut album, When We All Fall Asleep, Where Do We Go? charted on US Billboard 200 and Uk charts.
Eilish won seven Grammy Awards, multiple AMAs, Brit Awards, Golden Globe, Oscar, and more.
4. Miley Cyrus (November 23, 1992)
Destiny Hope Cyrus legally changed her name to Miley Ray Cyrus. She was always called Smiley and later Miley from a young age.
Cyrus is a singer, songwriter, and actress. She attended television shootings with her father, Billy Ray Cyrus, and played minor roles in his films.
This sparked her interest in acting, and she started to take voice and acting coaching. After realizing her daughter's interest, Miley's mother became her manager.
She earned her role in Disney's Hannah Montana TV series, which blew up her popularity and also kickstarted her music career.
She was categorized as a teen pop idol in her first album, but in her second album, she experimented with different music styles and moved away from the teen idol role.
Miley Cyrus has grown steadily with each of her albums and diversified into hip-hop music, psychedelic, country pop, etc.
She also acted in films like Bolt, Crisis in Six Scenes, Stand By You, etc.
3. Taylor Swift (December 13, 1989)
Taylor Swift is an American singer, songwriter, and former model. She is one of the best-selling music artists, with over 200 million records sold.
Swift has earned 11 Grammy awards, 34 American Music Awards, 29 Billboard Music Awards, etc. She is one of the biggest artists in the world and one of the most influential artists.
Taylor Swift developed an interest in musical theater at the age of nine. She learned guitar, took vocal lessons, and learned songwriting.
At the age of 14, she moved to Nashville to begin her music career. Swift's first album was a self-titled country music album that became a huge hit.
All the following albums were hits, although she shifted her music style to country pop, rock, dance, etc. Taylor Swift is equally popular for her songwriting skills as she writes about her personal experiences.
Her songs are expressive and reflect her frame of mind rather than being formulaic. This has garnered critical praise and condemnation.
2. Samuel L. Jackson (December 21, 1948)
Samuel Leroy Jackson is an actor and producer. He is the second highest-grossing actor of all time, as he has worked in some of the biggest movie franchises of all time.
Samuel L. Jackson was a part of theStar Wars franchise, Avengers franchise, Pulp Fiction, Jurassic Park, Django Unchained, etc.
Jackson is also a critically acclaimed actor who starred in films like The Hateful Eight, Goodfellas, Patriot Games, School Daze, Do the Right Thing, Mo Better Blues, Jungle Fever, Oldboy, Chi-Raq, etc.
As a child, Samuel L. Jackson had a stutter, and to overcome it, he pretended to speak like different people.
While in college, he was introduced to acting classes to earn extra credits and gradually developed a love for the craft.
He founded the Just Us Theater in his college before he graduated.
1. Scarlett Johansson (November 22, 1984)
Scarlett Ingrid Johansson is an actress of high esteem. She is one of the highest-grossing actresses of all time and one of the highest-paid actresses in 2018 and 2019.
She has been twice nominated for Academy Award and received awards including, a Tony Award and a BAFTA Film Award.
Scarlett Johansson started work as a child actress and shifted to an adult role in 2003 with Lost in Translation.
She continued to star in award-winning films while also trying her hand at Broadway shows. In 2010, Johansson starred in the revival of A View from the Bridge and won a Tony Award for it.
The recent films of Scarlett Johansson were Marriage Story and Jojo Rabbit, both in 2019. They were nominated at the Academy Awards for best actress and best supporting actress.
With that, she joined a select group of actors who achieved this feat.