»
Top 50 Most Popular Pisces Celebrities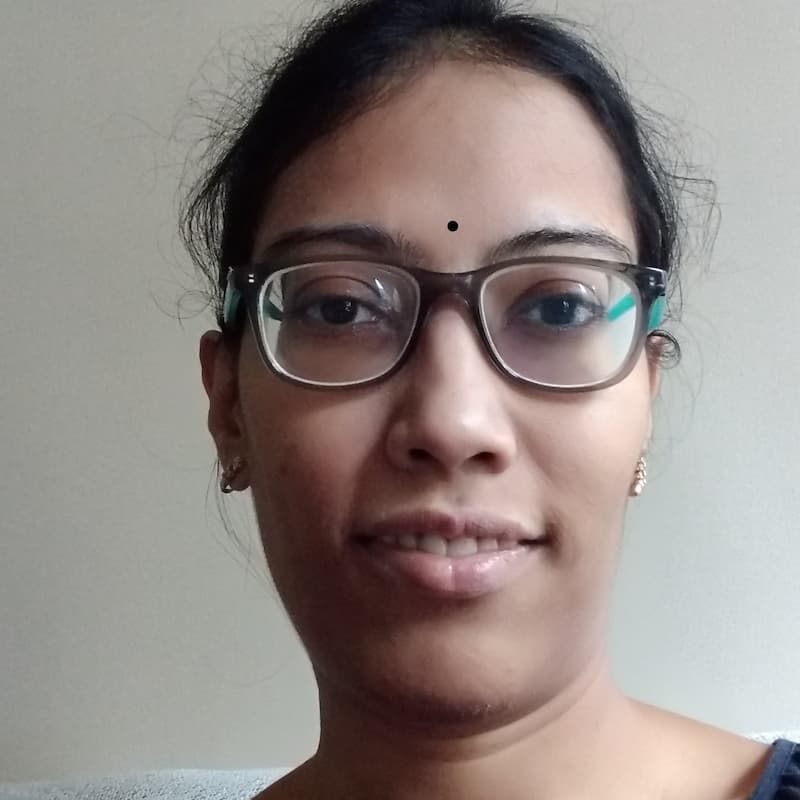 Aishwarya-Updated Jan 6, 2023
---
Pisces is a star sign governed by Neptune and Jupiter. This brings out the best of spiritual and materialistic natures, joyful and contemplative natures, secretive and open-hearted natures, etc., in the natives of Pisces.
If one is born between the 20th of February and the 20th of March, one will fall under the sun sign of Pisces.
Pisceans are the most empathetic people of the zodiac, and they are more likely to cry for your troubles than you will.
Pisceans are also very imaginative and fantastical people. This makes them excellent artists, and coupled with their empathy and their intuitive nature, Pisceans make great artists.
Be it musicians, actors, directors, painters, artists, or any school, they can be found under this star sign. Are you curious to know about the famous celebrities who fall under Pisces?
Then let us not wait and dive into the list straight away. ENTOIN brings you a list of the most well-known Pisces celebrities who are popular from this generation as well as those gone by.
50. Kesha (March 1, 1987)
Kesha Rose Sebert is a singer and songwriter. She signed up with Kemosabe Records when she turned 18. With Kemosabe Records, Kesha started as a backup singer for big artists.
She sang for Britney Spears, Katy Perry, The Veronicas, Toby Gad, etc. In 2009, Kesha released a hit single with Flo-Rida titled Right Round.
After that, she released her debut album Animal. It was a number one album on the Billboard 200 list and followed it up with Warrior, Rainbow, and High Road, which were all top ten albums.
In 2014, she sued her producer, Dr. Luke, for verbal, sexual, and emotional abuse, and violation of California business practices.
Dr. Luke sued Kesha in New York court for defamation and breach of contract. These suits slowed down her career.
49. Catherine O'Hara (March 4, 1954)
Catherine O'Hara is a Canadian actress, comedian, and screenwriter. She began her career in Toronto with the Second City Troupe doing sketch comedy.
O'Hara was the understudy of Gilda Radner till she moved to SNL. In 1976, when SCTV was launched, Catherine O'Hara worked in the TV show and won multiple awards and nominations.
Catherine O'Hara followed up her success with many films and TV series, including Schitt's Creek, After Hours, Beetlejuice Home Alone, Home Alone 2: Lost in New York, The Nightmare Before Christmas, Waiting for Guffman, Best in Show, A Mighty Wind, For Your Consideration, etc.
As a screenwriter, O'Hara contributed to the sketch comedy shows for SCTV and SCTV Network.
48. Chuck Norris (March 10, 1940)
Chuck Norris was born Carlos Ray Norris. He is a martial artist and actor. He claimed in an interview that as a child, he was very shy and introverted.
His father's alcoholism severely affected him. After high school, Norris joined the US Air Force as an Air Policeman and was stationed at Osan Air Base in South Korea.
While in Korea, Chuck Norris learned Tang Soo Do and earned his black belts. He also created his school of martial arts called Chun Kuk Do.
Norris participated in martial arts competitions and garnered fame, and grew in stature. He set up his martial arts school, and some of his students include Steve McQueen, Chad McQueen, Bob Barker, Priscilla Presley, Donny Osmond, Marie Osmond, etc.
47. Sharon Stone (March 10, 1958)
Sharon Stone is an American actress. She gained fame as a sex symbol for her roles in Basic Instinct, Casino, Silver, etc.
However, she was an academically gifted child with an IQ of over 150. She graduated high school and enrolled at the Edinboro University of Pennsylvania on a creative writing scholarship at 15 years old.
Stone wanted to get rich fast, so she quit university and took up modeling assignments with the Ford Modeling Agency based on the advice of the judge at the Miss Pennsylvania pageant.
Later, Sharon Stone went to university and completed her course in 2016. Listening to the desperate appeal of the President of Tanzania on their struggle with Malaria, Sharon Stone was so moved that she helped solicit pledges for $1 million to provide mosquito nets.
46. Connie Britton (March 6, 1967)
Connie Britton is the professional name of Constance Elaine Womack, who adopted her married name when she decided to be an actress.
Britton was always interested in acting and participated in theater in high school. She studied Asian Studies at Beijing Normal University and spent a summer in China.
As her first love was acting, Connie Britton spent two years at Neighborhood Playhouse School of the Theatre. She worked in TV series and films like The Brothers McMullen, Spin City, The Fighting Fitzgeralds, Lost at Home, Friday Night Lights, The Last Winter, American Horror Story, Nashville, etc.
45. Eva Mendes (March 5, 1974)
Eva Mendes is an American actress, model, fashion designer, and businesswoman. She was discovered by a talent agent from the portfolio of a friend.
Subsequently, Mendes acted in a direct-to-video horror film titled Children of The Corn V. She was unhappy with her performance and enrolled in acting classes.
Following this, Mendes portrayed supporting roles in multiple films before getting her break in Training Day. After that, Eva Mendes starred in 2 Fast 2 Furious, Hitch, We Own the Night, Last Night, The Place Beyond the Pines, etc.
Parallel to her acting career, Eva Mendes has a successful modeling career where she campaigned for Revlon, PETA, Reebok, Calvin Klein, etc.
She launched her line of clothes called Eva by Eva Mendes.
44. Jessica Biel (March 3, 1982)
Jessica Biel is an American actress, model, and vocalist. She began her career at a very young age. She trained in musical theater from the age of nine at her local community theater.
She was scouted by a talent agent and appeared in multiple TV commercials and TV series like 7th Heaven, Ulee's Gold, etc.
Jessica Biel moved to adult roles and starred in Texas Chainsaw Massacre, The Rules of Attraction, Blade: Trinity, Stealth, The Illusionist, I Now Pronounce You Chuck & Larry, Valentine's Day, The A-Team, New Year's Eve, Total Recall, Hitchcock, etc.
Biel actively participates in philanthropic and charitable causes for the UN Foundation for the global water crisis, public health awareness, safety campaigns, etc.
43. Josh Groban (February 27, 1981)
Josh Groban is an American singer, songwriter, and actor. He has released nine solo albums and sold over 25 million records worldwide.
Josh Groban was more interested in acting from a young age. While participating in a school drama, his music teacher made him sing and identified his talent.
Later Groban trained at Interlochen Center for the Arts for a brief period. His vocal coach introduced him to David Foster, a music director who employed Groban as his rehearsal singer.
After working at a few high-profile events as a rehearsal singer, Josh Groban gained the necessary exposure to launch his music and acting career.
42. Chelsea Handler (February 25, 1975)
Chelsea Joy Handler is an American comedian, actress, talk show host, and producer. She was listed by Forbes in its Celebrity 100 list in 2019, and Time magazine named her among the 100 most influential people in the world in 2012.
She has also been featured on many magazine covers for her activism for body positivity, LGBTQ rights, etc. Chelsea Handler has also written six books that featured on the New York Best Sellers list.
Some of them reached the number one spot. As a talk show host, Handler hosted Chelsea Lately, The Chelsea Handler Show, Chelsea Does, Chelsea, Candid Chelsea, etc.
41. Kristin Davis (February 23, 1965)
Kristin Davis is an American actress and producer who has also worked in plays for Broadway and West End theater.
In 2012, Davis starred in the revival of Gore Vidal's The Best Man. She made her West End debut in 2014 with the play Fatal Attraction.
Kristin Davis was always interested in acting from the age of nine. She graduated from Rutgers University with a degree in Fine Arts and ventured into an acting career.
Her most famous role has been that of Charlotte York Goldenblatt in the Sex and the City TV series and film series.
Apart from this, Kristin Davis also starred in films like Melrose Place, The Shaggy Dog, Deck the Halls, Couples Retreat, Journey 2: The Mysterious Island, Holiday in the Wild, etc.
40. Olivia Wilde (March 10, 1984)
Olivia Wilde is the stage name of Olivia Jane Cockburn. She comes from a prominent family of journalists, writers, and literary figures.
Her ancestors have a richer heritage of law profession and literary pursuits. She picked the name Wilde from her favorite writer Oscar Wilde as a pen name.
Olivia Wilde trained in acting at the Gaiety School of Acting in Dublin. She went on to act in films like Tron: Legacy, Cowboys & Aliens, The Incredible Burt Wonderstone, The Lazarus Effect, etc.
Her role in the TV series House earned her much acclaim. Next, she has turned her attention to film direction and production.
She directed the teen comedy Booksmart, Don't Worry Darling, etc.
39. Adam Levine (March 18, 1979)
Adam Levine is an American singer, songwriter, musician, and actor. He also owns business ventures that reportedly earn him up to $30 million a year.
He started 222 Records, a record label, 222 Productions, a production house, and also has a clothing collection titled 222.
As an artist, Adam Levine started as a lead vocalist and lead guitarist of Kara's Flowers. After the failure of his debut album, Kara's Flowers rebranded themselves as Maroon 5 with a new lead guitarist.
The band made its debut with Songs About Jane, which went multi-platinum. The band released six more successful albums.
Levine also appeared as a mentor on The Voice between 2011 and 2019.
38. Rob Lowe (March 17, 1964)
Robert Hepler Lowe is an American actor, director, and producer. He started acting from an age of 15 years and soon became a teen heartthrob with his roles in films and TV series like The Outsiders, Class, The Hotel New Hampshire, Oxford Blues, St. Elmo's Fire, About Last Night... Square Dance, etc.
Rob Lowe was considered a member of the Brat Pack with Emilio Estevez, Charlie Sheen, Andrew McCarthy, Anthony Michael Hall, etc.
They all starred in movies like St Elmo's Fire, The Breakfast Club, etc. Rob Lowe made a career resurgence in 2000 after a sex-tape scandal.
He appeared in The West Wing, Brothers & Sisters, Parks and Recreation, Code Black, 9-1-1: Lone Star, etc.
37. Carrie Underwood (March 10, 1983)
Carrie Underwood is an American singer and songwriter. She rose to fame when she became the title winner of American Idol season 4.
After she released her debut single, 'Inside Your Heaven', Underwood released her debut album Some Hearts in 2005. The debut single reached the number one spot on Billboard Hot 100, and the album earned her three Grammy Awards.
Carrie Underwood continued her success with consecutive albums. However, her journey in music was not a straight path. Carrie Underwood's talent was identified at an early age, and she sang at many local events.
She almost signed a recording deal with Capitol records at the age of fourteen years. Luckily she missed it and went on to win the American Idol contest.
36. Quincy Jones (March 14, 1933)
Quincy Delight Jones Jr. is a highly esteemed musician, record producer, arranger, composer, songwriter, and TV producer. He is a music genius who earned many firsts during his career.
He was the first Black American to get an Oscar nomination for best original song and the first black person to have two separate Oscar nominations in a year.
Quincy Jones produced three of Michael Jackson's best-selling albums, Off The Wall, Bad, and Thriller. He earned 80 Grammy nominations (the highest ever), 28 Grammy Awards, and a Grammy Legend trophy in 1995.
He was the conductor of the charity song, We Are The World which raised money for Ethiopia famine relief.
Quincy Jones received the academy's Jean Hersholt Humanitarian Award in 1995 and was inducted into the Rock and Roll Hall of Fame.
35. Vanessa Williams (March 18, 1963)
Vanessa Williams is a multi-talented actress, singer, fashion designer, and former beauty queen. Vanessa Williams first rose to fame when she became the first African American woman to win the Miss USA contest in 1983.
However, due to a scandal of nude photographs, she was forced to resign from her title in 1984. The Miss America CEO later apologized for this.
Vanessa Williams was born into a musical family, and both her parents were music teachers. She started to sing at a young age, and after the pageant debacle, Williams regained her fame with her music career.
She earned multiple Grammy and Tony nominations for her work. She also launched her fashion line V by Vanessa Williams in 2016.
34. The Madden Brothers (March 11, 1979)
The Madden Brothers are identical twins, Joel and Benji Madden. They are members of the pop-rock band Good Charlotte.
While in high school, Joel and Benji Madden decided to form a punk rock band with their classmate. The group disbanded after a short while, but their music dream did not end there.
Good Charlotte was formed with the Madden brothers and other schoolmates, Paul Thomas, Billy Martin, and Dean Butterworth. With this band, they tasted success and released a total of five studio albums, two live albums, two EPs, twenty singles, and more.
The Madden brothers took up other personal projects together and released music outside of Good Charlotte too.
33. Dakota Fanning (February 23, 1994)
Dakota Fanning is an American actress who started acting at the age of five. She appeared in TV commercials, guest roles in TV series, etc.
At the age of seven, she got her breakthrough role in I Am Sam in the role of Lucy Dawson.
The role earned her great acclaim and a SAG nomination. Fanning starred in many prominent films as a child.
She was in Uptown Girls, The Cat in the Hat, War of the Worlds, Charlotte's Web, Caroline, Twilight Saga, Secret Life of Bees, The Runaways, etc.
After transitioning to adult roles, Fanning has starred in many independent films as well. The recent films of Dakota Fanning include Effie Gray, The AAlienist, Once Upon A Time in Hollywood, The First Lady, etc.
32. Rebel Wilson (March 2, 1980)
Rebel Wilson is the stage name of Melanie Elizabeth Bownds. She uses the stage name Rebel, and her other siblings have equally interesting names like Liberty, Annarchi, and Ryot.
Since a young age, Rebel Wilson has been academically gifted. She scored a ranking of 99.3 in her Higher School Certificate.
She graduated from the University of New South Wales with a Bachelor of Arts and Bachelor of Law degree.
Wilson is an Australian actress, comedian, writer, singer, and producer. She wrote, produced, and starred in many comedy series and films like Pizza, The Wedge, Bogan Pride, Bridesmaids, A Few Best Men, The Hustle, etc.
Rebel Wilson is best known for her role in the musical film The Pitch Perfect series, What to Expect When You're Expecting, Struck by Lightning, Bachelorette, etc.
31. Kurt Russell (March 17, 1951)
Kurt Vogel Russell is an American actor. The Guardian named him to their list of best actors who never received an Academy Award nomination.
Russell started his career at the age of 12 and appeared in the TV series The Travels of Jaimie McPheeters and other Westerns.
His career soared in the early 70s when he starred in Disney productions like Now You See Him, Now You Don't, and The Strongest Man in the World.
After a brief period of lull, when his films did not do well, Kurt Russell made a comeback with Silkwood, Escape from New York, The Thing, Big Trouble in Little China, Elvis, etc.
The most memorable films of Russell are Tango and Cash, The Hateful Eight, Once Upon a Time in Hollywood, Executive Decision, Vanilla Sky, Miracle, Guardians of THe Galaxy Vol. 2, The Fate of the Furious, etc.
30. Elliot Page (February 21, 1987)
Elliot Page is a Canadian actor and producer. He was born Ellen Page, and his early films are credited as Ellen Page.
However, he transitioned in 2020 after openly coming out as transgender. He is the first openly Trans man to appear on the cover of Time magazine in March 2021.
Elliot Page has many acclaimed film roles under his belt. He starred in Pit Pony, ReGenesis, Going For Broke, Hard Candy, Juno, The Tracey Fragments, Whip It, Super, Inception, the X-Men franchise, There's Something In The Water, etc.
Currently, he is starring in the Netflix series, The Umbrella Academy.
29. Liza Minnelli (March 12, 1946)
Liza May Minelli is an American singer, actress, dancer, and choreographer. She is one of the few artists who achieved the EGOT by winning an Emmy, a Grammy, an Oscar, and a Tony Award.
Liza Minelli is a formidable stage performer with an alto singing voice. Minelli started performing at the age of 15 with off-Broadway and broadway shows.
She earned multiple Tony nominations and awards. She got her big break on screen with a stellar performance in The Sterile Cuckoo that was nominated for an Oscar.
She won the award for Cabaret. Her recent role was in the Emmy-winning TV series Arrested Development.
28. Jon Hamm (March 10, 1971)
Jonathan Daniel Hamm is an actor, director, and producer. He is best known for his role as Don Draper from the TV series Mad Men.
He received multiple Primetime Emmy awards, Golden Globes, and SAG awards for his role. He also guest-starred in prominent shows like 30 Rock, Unbreakable Kimmy Schmidt, Parks and Recreation, Curb Your Enthusiasm, etc.
Jon Hamm got a late start in his acting career. After getting rejected at multiple auditions for seven years, he gave himself a deadline of 30 years before he quit.
Luckily, he started getting supporting roles in TV series like Providence, Space Cowboys, Kissing Jessica Stein, We Were Soldiers, etc.
He also starred in films like Keeping Up With the Joneses, Beirut, Confess, Fletch, etc.
27. Chris Martin (March 2, 1977)
The full name of Chris Martin is Christopher Anthony John Martin. He is an English singer, songwriter, and musician.
He has written songs for many other artists and songs like Jamelia, Embrace, Ron Sexsmith, Faultline, Th Streets, Nelly Furtado, etc.
He also collaborated with artists like Jay Z, Dr. Dre, Kanye West, DJ Avicii, etc. While in University College, London, Chris Martin and his classmates Jonny Buckland, Guy Berryman, and Will Champion came together to form a band called Starfish.
Later, they renamed the band Coldplay and started making music in 1998. In 2000, they tasted success with Yellow and went on to produce more albums like A Rush of Blood to the Head, Viva la Vida or Death, and All His Friends, etc.
26. Drew Barrymore (February 22, 1975)
Drew Blythe Barrymore is an American actress, talk show host, producer, and author. The life of Drew Barrymore read like a recipe for trouble from an early age.
Barrymore belongs to the prominent acting family of Barrymores, and all her paternal grandparents, great-grandparents, and more were all actors.
As expected, she followed in their footsteps to be an actress. She started at the young age of three and rose to fame with her role in E. T.: Extra-Terrestrial.
She followed it up with many more successful films like Poison Ivy, Charlie's Angels, Never Been Kissed, Boys on the Side, Mad Love, Batman Forever, Scream, Ever After, etc.
From a young age, Barrymore was addicted to alcohol and drugs. She was a regular at the party scene in Studio 54.
As a result, she had to be sent to rehab by the age of 13 and got emancipated by 15 years old.
She struggled with depression and drug addiction and defeated them all to be a successful star.
25. Wanda Sykes (March 7, 1964)
Wanda Sykes is an American actress, stand-up comic, and writer. She has worked as a screenwriter on The Chris Rock Show, which earned her acclaim and an Emmy Award.
Sykes continued to create, write, and produce her stand-up specials and shows like Wanda At Large, The Wanda Sykes Show, etc.
Wanda Sykes also acted in many comedy shows and sitcoms. A few of her popular roles were in The New Adventures of Old Christine, Curb Your Enthusiasm, The Upshaaws, Black-ish, The Other Two, The Good Fight, etc.
Wanda Sykes has written for the Academy Awards ceremony and has also been a co-host at the 94th Academy Awards.
24. Rashida Jones (February 25, 1976)
Rashida Jones is an American actress, director, and producer. She also writes screenplays and story ideas for comic strips.
Rashida Jones wrote the comic book titled Frenemy of The State, which was sold to Universal Pictures for a movie.
She also wrote and collaborated on scripts for Celeste and Jesse Forever, Toy Story, Black Mirror, etc. Rashida Jones is the daughter of Quincy Jones and Peggy Lipton, and she inherited artistic genes from them.
She acted in hit TV series like Boston Public, The Office, Parks and Recreation, The Social Network, I Love You Maan, Angie Tribeca, #blackAF, etc.
Rashida Jones produced a documentary film titled Hot Girls Wanted based on the porn actress industry. The show was created on Netflix on the same topic titled Hot Girls Wanted: Turned On.
23. Lily Collins (March 18, 1989)
Lily Collins is a British-American actress and model. She is the daughter of Phil Collins and Jill Tavelman. As a result, she got an early start in the entertainment industry.
She started appearing in TV shows and films. Collins did supporting roles in Growing Pains, 90210, etc. She also took up modeling assignments during this time.
Lily Collins got her breakthrough with her role in The Blind Side. She went on to star in other films like Mirror Mirror, Priest, Abduction, The Mortal Instruments: City of Bones, The English Teacher, Rules Don't Apply, Stuck In Love, To The Bone, etc.
Her recent roles have been in Extremely Wicked, Shockingly Evil and Vile, Tolkein, Mank, BBC series, Les Misérables, Emily in Paris, etc.
22. Jon Bon Jovi (March 2, 1962)
John Francis Bongiovi is famous for his stage name, Jon Bon Jovi. He is the founder and frontman of the rock group Bon Jovi.
In the band, Jon was the lead singer, guitarist, and lyricist. The band released 15 studio albums and sold 100 million records worldwide.
Jon Bon Jovi started playing guitar and piano at the age of thirteen. He and his schoolmate David Bryan performed at local pubs as opening acts for local bands.
At 17 years of age, he got his first chance to record a song in his uncle's recording studio.
After that, he decided to form his own band with friends David Bryan, Alec John Such, professional drummer Tico Torres, and Ritchie Sambora joined later.
Jon Bon Jovi was listed in Billboard magazine's "Power 100", and People listed him in the "50 Most Beautiful People in the World" listing in 1996.
21. Jordan Peele (February 21, 1979)
Jordan Peele is an American comedian, actor, writer, and filmmaker. Peele enrolled at Sarah Lawrence College but dropped out to pursue his comedy career with Rebecca Drysdale.
He regularly performed at Boom Chicago in Amsterdam and at Second City in Chicago and garnered a following. Later, Peele joined the sketch comedy show Mad TV and gained fame.
After that, he pursued his comedy career with his Mad TV castmate Keegan Michael Key and formed the comedy series Key & Peele.
He also starred in Fargo season one. He continued to create shows like The Last O. G, The Twilight Zone, Weird City, etc.
In 2017, Jordan Peele debuted as a director and producer in Hollywood with the horror film Get Out. It went on to get nominated for multiple Oscars.
He also produced Blackkklansman, Us, Nope, etc.
20. Cindy Crawford (February 20, 1966)
Cynthia Ann Crawford is a former supermodel, actress, and businesswoman. She was one of the biggest supermodels in the 1980s and the 90s till she retired in 2000.
She began modeling while she was still in high school and signed up with Elite Models at 17 years of age.
While she was in high school, a few friends pranked her and offered her modeling assignments for a local clothing store.
This prank turned real in the following year, and she was featured on the cover of DeKalb Nite Weekly.
Despite her burgeoning modeling career, Crawford graduated from high school as a valedictorian in 1984. She won a scholarship to Northwestern University, which she gave up for modeling.
19. Sophie Turner (February 21, 1996)
Sophie Turner (currently known as Sophie Jonas) is a British actress who rose to fame as Sansa SStark in the epic HBO drama Game of Thrones.
Turner was working at the Playbox theater company from the age of three years. When she was 14 years old, she was cast in Game Of Thrones and had to finish her schooling with a private tutor.
After Game of Thrones ended, Turner followed it up with starring roles in the X-men franchise as Jean Grey /Phoenix.
She also worked in other films like The Thirteenth Tale, Another Me, Barely Lethal, etc. This year, she appeared in the film, Do Revenge and the TV series The Staircase.
18. Queen Latifah (March 18, 1970)
Queen Latifah was born Dana Elaine Owens. She is considered by many to be the first lady of hip-hop.
She was a very influential female black artist in the late 80s and early 90s. She began beatboxing for a hip-hop group and began rapping for other artists.
Her raps were mostly about relevant issues faced by young black women and touched the hearts of many young women.
While her music career was growing, Queen Latifah debuted in her acting career. She rose to fame as Kadijah James in Living Single.
While also releasing albums, Latifah acted in Bringing Down the House, Taxi, Barbershop 2: Back in Business, Beauty Shop, Last Holiday, Hairspray, Joyful Noise, 22 Jump Street, Girls Trip, etc.
17. Glenn Close (March 19, 1947)
Glenn Close is an actress with a long and celebrated career on stage, in film and TV. She is the most nominated actress who has never won an Oscar.
Close has eight Oscar nominations, and she is tied with Peter O'Toole. Though she never won an Oscar, Glenn Close won two SAG awards, three Golden Globes, three Primetime Emmy Awards, and three Tony Awards.
Glenn Close pursued acting and theater as a way to escape her life in the cult called Moral Re-Armament that restricted her right to speak, dress as she liked, etc.
After escaping the MRA, she started performing in stage shows and won many Tony nominations. Glenn Close debuted in films with The World According to Garp and acting films including The Big Chill, The Natural, Fatal Attraction, Dangerous Liaisons, Albert Nobbs, The Wife, Damages, HillBilly Elegy, etc.
16. Emily Blunt (February 23, 1983)
Emily Blunt is a British actress. Like most British actors, she began her career with theater plays and Shakespearean plays.
Blunt debuted on screen with the BBC production Boudica and Henry VIII. She went on to star in more TV series and films till she got her big break in The Devil Wears Prada.
After that, Blunt starred in Young Victoria, Salmon Fishing in Yemen, The Adjustments Bureau, etc. She also worked in big-budget films like The Edge of Tomorrow, Into The Woods, Mary Poppins Returns, Sicario, etc., which earned her acclaim.
For her role in the horror A Quiet Place, she won a SAG award. It was made by her husband, John Krasinski.
15. Trevor Noah (February 20, 1984)
Trevor Noah is a South African stand-up comedian, actor, TV presenter, and host. He also wrote his autobiographical book Born a Crime.
Noah started his career with acting and hosting duties on radio and TV shows. He quit it to concentrate on his stand-up comedy act and opened for international comedy acts like Russell Peter, Gabriel Iglesias, Paul Rodriguez, Carl Barron, etc.
He hosted the Tonight with Trevor Noah show in South Africa before he moved to The Daily Show as the international correspondent.
In 2015, Noah became the host of The Daily Show after Jon Stewart retired from the show. The hosting duties of Trevor Noah also included the 2021 Grammy Awards ceremony, the 2022 Grammy ceremony, and the 2022 White House Correspondents dinner.
14. Camila Cabello (March 3, 1997)
Camila Cabello is a Cuban-born American singer and actress. She rose to fame as a member of the girl group Fifth Harmony.
With Fifth Harmony, Cabello became a part of the best-selling girl group of all time. In 2016, Camila Cabello started to establish her solo career by releasing solo singles in collaboration with Shawn Mendes and Machine Gun Kelly.
In 2018, Camila Cabello released her solo debut album titled Camila, which had the single Havan. This song became the best-selling song of 2018 and made her an international sensation.
Her second and third albums, Romance and Familia, were also successful on the Billboard 200 listing. Cabello starred in the titular role in Cinderella in 2021, making her an actress as well.
13. Elizabeth Taylor (February 27, 1932)
Elizabeth Taylor is one of the iconic Hollywood actresses of the Classic Hollywood era. She was a British-American actress who was born in London but moved to the USA to escape the World War.
Elizabeth Taylor was surrounded by artists from a young age as her father was a retired stage actor and art dealer, and his mother was also a stage actress.
Taylor moved to Pasadena in California, to her maternal grandparent's home, and started appearing in films at the age of 10.
She acted in many acclaimed and popular films, some of which are Father of the Bride, Giant, Cat on the Hot Tin Roof, Cleopatra, Suddenly Last Summer, Butterfield 8, The Sandpiper, Taming of the Shrew, Who's Afraid of Virginia Woolf? etc.
12. John Travolta (February 18, 1954)
John Joseph Travolta is an American actor and singer. He dropped out of high school to perform on stage in plays like Over Here!, Grease, etc.
He also auditioned for TV series and films. He won a role in Emergency! in a guest role. After that, Travolta got a break with the TV series Welcome Back Kotter.
On the silver screen, John Travolta got his big break with Saturday Night Fever in 1977. After its success, he also starred in Grease, and Urban Cowboy, in the following year.
Travolta had a lull in his career during the 80s, but came back with Pulp Fiction, Get Shorty, Broken Arrow, Face/Off, A Civil Action, Hairspray, etc.
Travolta also has a private pilot's license and can fly the Boeing 707. He also received the rating to fly 737 and 747 planes.
11. Millie Bobby Brown (February 19, 2004)
Millie Bobby Brown is a British actress made famous with her role in the Netflix series Stranger Things. She was born on the 19th of February and is a cusp of Aquarius and Pisces, but considers her personality to be closer to Pisces.
She starred in acclaimed roles in Stranger Things, Godzilla: King of the Monsters, Godzilla vs. Kong, Enola Holmes, etc.
Being a child actress, Brown has faced a lot of online bullying and social media trolling for no fault of hers.
Some Twitter users falsified old homophobic tweets that she had allegedly sent, and this created a lot of backlash for her.
They also circulated many articles sexualizing her. This deeply affected her mind and caused insecurity and anxiety.
10. Kumail Nanjiani (February 21, 1978)
Kumail Nanjiani is a Pakistani-American actor, comedian, and screenwriter. He was born and raised in Karachi, where he earned his A-Levels at Karachi Grammar School.
Later, he moved to America to get his degree in Computer Science and Philosophy. While studying in America, he got a taste of stand-up comedy.
After performing in the stand-up circuit for a few years, Nanjiani created, wrote, and performed the one-man comedy show.
He started to do guest roles in comedy TV series and write sketch comedy. He garnered recognition with roles in Franklin & Bash, Silicon Valley, Newsreaders, Portlandia, etc.
The biggest role of Kumail Nanjiani was as the co-writer and star of The Big Sick and in Marvel's The Eternals.
He is currently working in Obi-Wan Kenobi, The Boys Presents: Diabolical, and The Boys.
9. Justin Bieber (March 1, 1994)
Justin Bieber is a Canadian music artist. He is one of the most successful singers and songwriters of all time.
He was the first artist in history with five US number-one albums at the age of 18. He won two Grammys, one Latin Grammy Award, two Brit Awards, 26 Billboard Music Awards, 18 American Music Awards, etc.
Justin Bieber broke into the international music scene in 2010 with his single Baby from his debut album My World 2.0.
After that, he released five more albums that ranged from Latin pop to Dance/EDM to R&B. Justin Beiber has risen to dizzying heights of fame before he reached twenty and also faced a ton of controversies and legal issues along the way.
It strengthened his character and changed his public image.
8. Bruce Willis (March 19, 1955)
Bruce Willis is a German-born American actor and film producer. He started performing in off-broadway plays while training in drama at Montclair State University.
In 1985, Bruce Willis got his break with the comedy-drama TV series Moonlighting, where he played a private detective.
After Moonlighting, Willis was cast in The Die-Hard franchise, which was super successful. He also starred in other hit movies like The Last Boy Scout Death Becomes Her, Pulp Fiction, 12 Monkeys, The Fifth Element Armageddon, The Sixth Sense, Unbreakable, Sin City, Moonrise Kingdom, Looper, etc.
In 2022, Bruce Willis retired from acting after he was diagnosed with Aphasia, which affects his language cognition.
7. Olivia Rodrigo (February 20, 2003)
Olivia Rodrigo is an American actress, singer, and songwriter. She started training in music and singing when she was in kindergarten.
Rodrigo learned to play the piano and guitar by the age of 12. In 2015, Olivia had her first brush with showbiz when she was cast in the Old Navy commercial.
Later, she got the main role in Disney's Bizaardvark. In this role, Rodrigo played a guitarist, and her next role was in The High School Musical: A Musical, The series.
For this show, she wrote and sang her song, which garnered great praise. Olivia Rodrigo used this chance and released her debut single, Driver's License.
Olivia released her debut album Sour in 2021, which won three Grammy awards and became a commercial hit.
6. Javier Bardem March 1, 1969)
Javier Bardem is a Spanish actor of high esteem. He comes from a long line of Spanish performers and film personalities.
His uncle Juan Antonio Bardem made anti-fascist films and was arrested by the Franco regime. Despite his family background of filmmakers and actors, Bardem was interested in painting more than acting.
He took up the profession to fund his hobby of painting. Javier starred in many acclaimed films like Vicky Cristina Barcelona, No Country for Old Men, Before Night Falls, Biutiful, Being The Ricardos, Skyfall, The Sea Inside, Jamón Jamón, etc.
5. Sidney Poitier (February 20, 1927)
Sidney Poitier is an iconic black American actor who was the first black actor and the first Bahamian to win the Oscar for best actor.
He also won Golden Globe Awards, Grammy Awards, BAFTA Awards, and more. He was an actor and filmmaker who overcame race hurdles and became a beacon of hope for many.
His award-winning films include Porgy and Bess, The Defiant Ones, To Sir, with Love, Lilies of the Field, A Raisin in the Sun, In the Heat of the Night, A Patch of Blue, Guess Who's Coming To Dinner, etc.
In a time when African American actors were relegated to the roles of butlers, house helps, and minor characters, Poitier refused to be typecast into such roles.
He portrayed strong-willed, intelligent, and capable characters.
4. Oscar Isaac (March 9, 1979)
Oscar Isaac is a Guatemalan-American actor and producer. He is a versatile actor who has broken stereotypes and paved a new path for Latino actors.
After graduating from Juilliard School, Isaac got his first major role in 2006 with The Nativity Story. He went on to perform different types of roles in films like Ex-Machina, Balibo, Inside Llewyn Davis, Body of Lies, A Most Violent Year, X-Men: Apocalypse, Drive, etc.
The most acclaimed roles of Oscar Isaac were Poe Dameron in the Star Wars franchise, Annihilation, Dune, The Card Counter, Scenes From A Marriage, Moon Knight, etc.
3. Daniel Craig (March 2, 1968)
Daniel Craig is a British actor who has performed extensively on stage and in film roles. He caught the eye of international audiences with his turn as the secret agent 007, James Bond.
He starred in five Bond movies, from Casino Royale to No Time To Die. After his graduation from the Guildhall School of Music and Drama, Craig worked in West End and theater plays.
In films, he began with supporting roles in films like Elizabeth, Lara Croft: Tomb Raider, Road to Perdition, Munich, etc.
A fine example of his acting prowess can be seen in Girl in The Dragon Tattoo, Logan Lucky, Knives Out, Defiance, etc.
2. Lupita Nyong'o (March 1, 1983)
Lupita Nyong'o is a Kenyan-Mexican actress of high esteem. She won an Academy Award, an Emmy Award, two SAG awards, and has been nominated for a Tony Award, a BAFTA, a Golden Globe, and more.
She was born in a prominent Kenyan family, where her father is a senator, her mother has a cancer foundation, and her siblings are academics.
Nyong'o chose acting professions after watching performances of Whoopi Goldberg, Oprah Winfrey, etc. Her big break came when Steve McQueen cast her in 12 Years a Slave.
She followed it up with Star Wars: The Force Awakens, Star Wars: The Last Jedi, Jungle Book, The Black Panther, Us, etc.
1. Rihanna (February 20, 1988)
Robyn Rihanna Fenty is a Barbadian singer, songwriter, and businesswoman. She is also involved in philanthropic and humanitarian work through her Clara Lionel Foundation.
Rihanna has also starred in movies, including Battleship, Home, Valerian and the City of a Thousand Planets, Ocean's 8, etc.
Rihanna was always interested in music and singing from a young age. She participated in the auditions for record producer Evan Rogers and earned her spot as an artist.
Rihanna moved to the USA and released her debut album, Music of the Sun in 2005. Her first two albums were Caribbean music, and they reached the top ten on Billboard 200 list.
From her third album, Rihanna switched to dance, pop, and R&B-influenced music that reached the number one spot on Billboard listing.
She also won multiple Grammy awards, AMA awards, Billboard Music awards, and more.